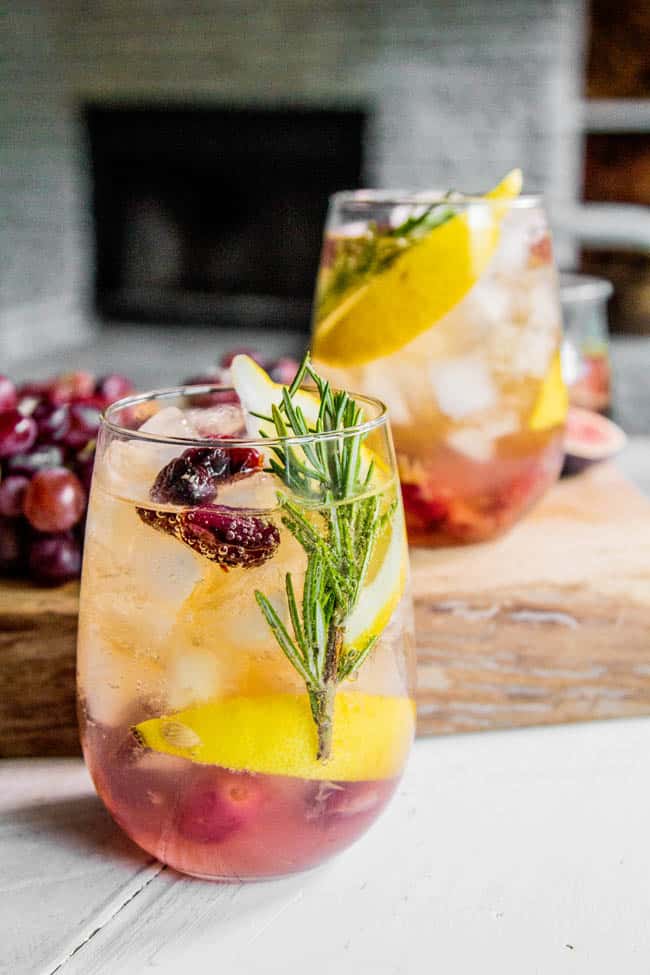 CA GROWN Blog
Discover. Learn. Connect.
A Simple Rosemary and Roasted Grape Wine Cocktail Recipe
September 14, 2021
Eat the Season!
Sign Up For Weekly Recipes
« Back to Recipes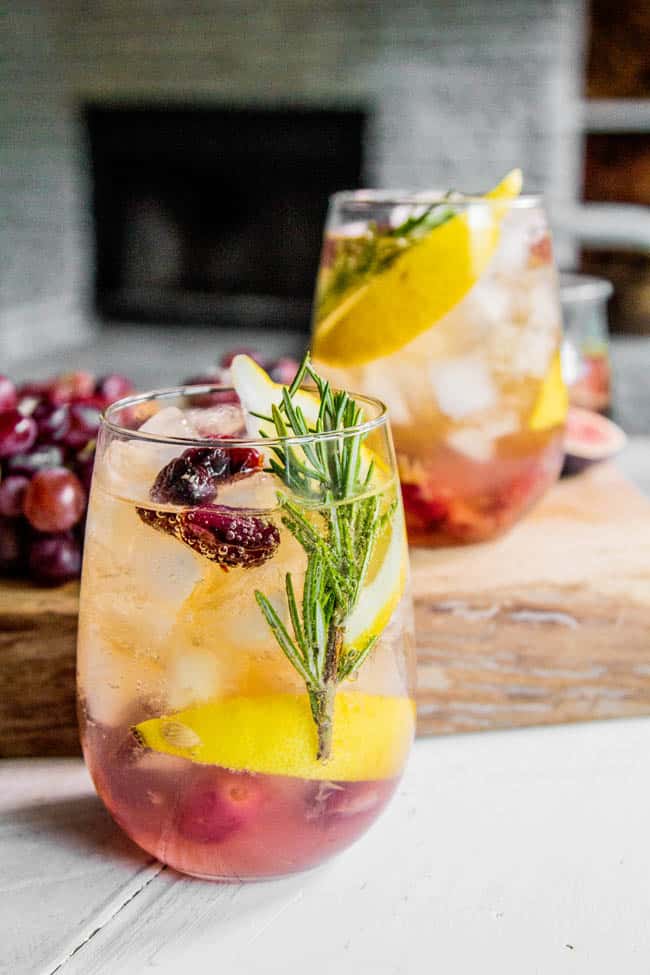 A Simple Rosemary and Roasted Grape Wine Cocktail Recipe
Wine cocktails are a new trend in the alcoholic beverage market and we are here for it! In our latest wine cocktail creation, we paired the flavors of jammy roasted grapes, woodsy rosemary, and bright fresh lemon with the effervescent bubbles of sparkling wine. It's quite honestly pure magic for the tastebuds.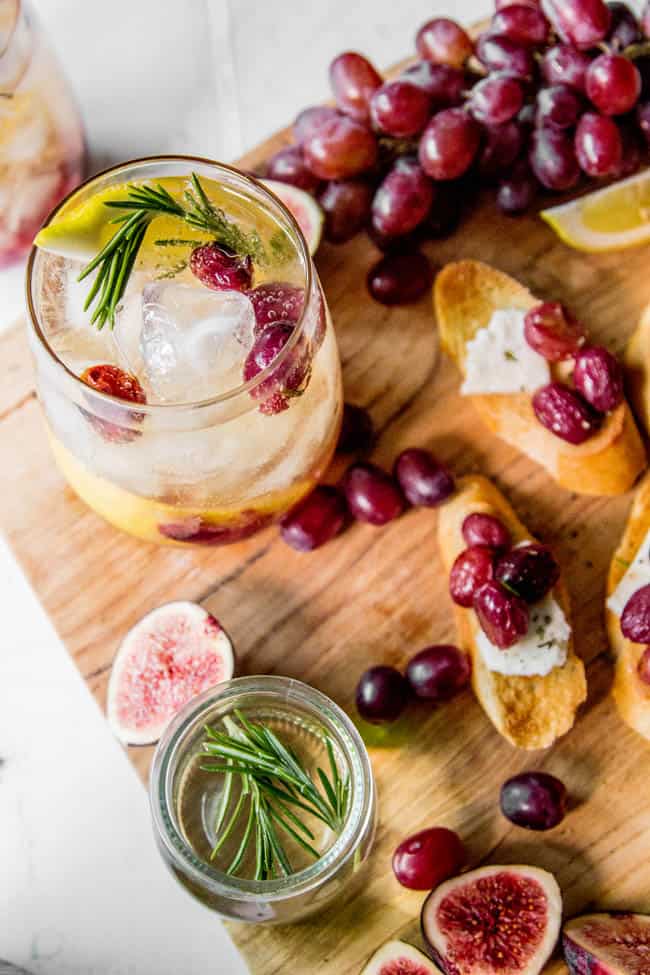 What is a wine cocktail?
When people think of wine, they typically don't think about it as an ingredient in drinks. People usually drink it by itself, with food, or in large groups and gatherings; however, we are trying to get the word out that you can pair wine with a variety of ingredients and create something totally new!
A wine cocktail is a mixed drink, similar to a true cocktail. It is made predominantly with wine, into which distilled alcohol or another drink mixer is combined, but wine cocktails can also be made with wine as the solo spirit in the drink.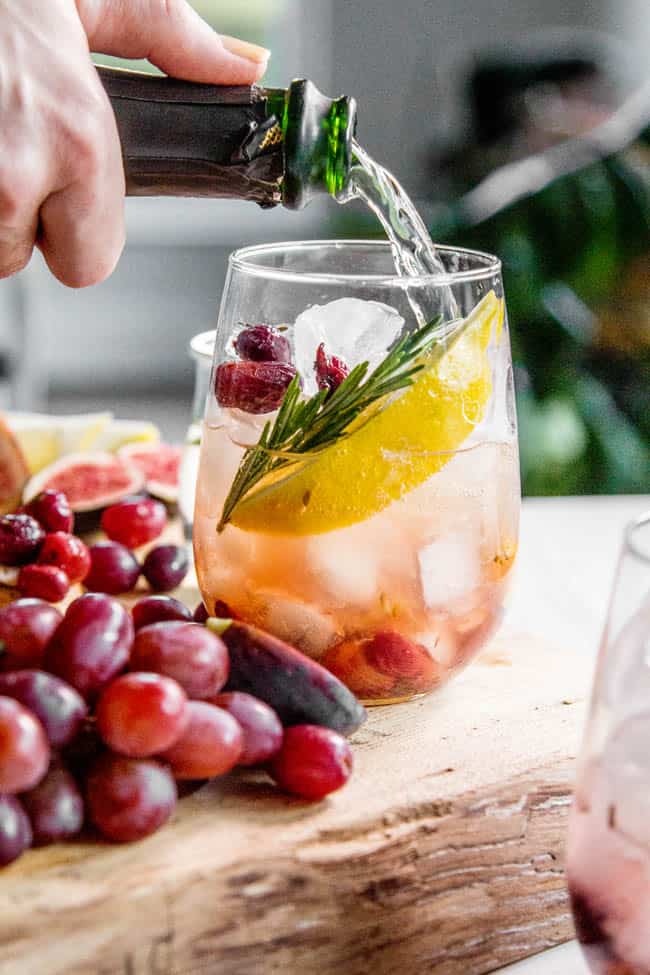 Wine cocktails are easy to make and are a welcome accompaniment to any menu!
Wine-based cocktails make the experience of drinking wine more fun and less formal. This simple Rosemary and Roasted Grape Wine Cocktail for example is ideal during the late summer and early fall when you want something refreshing and delicious, but you aren't looking for it to be quite so formal.
Drinks like these are becoming increasingly popular and with good reason; they're easy, delicious, and often utilize ingredients you already have on hand while maximizing their potential!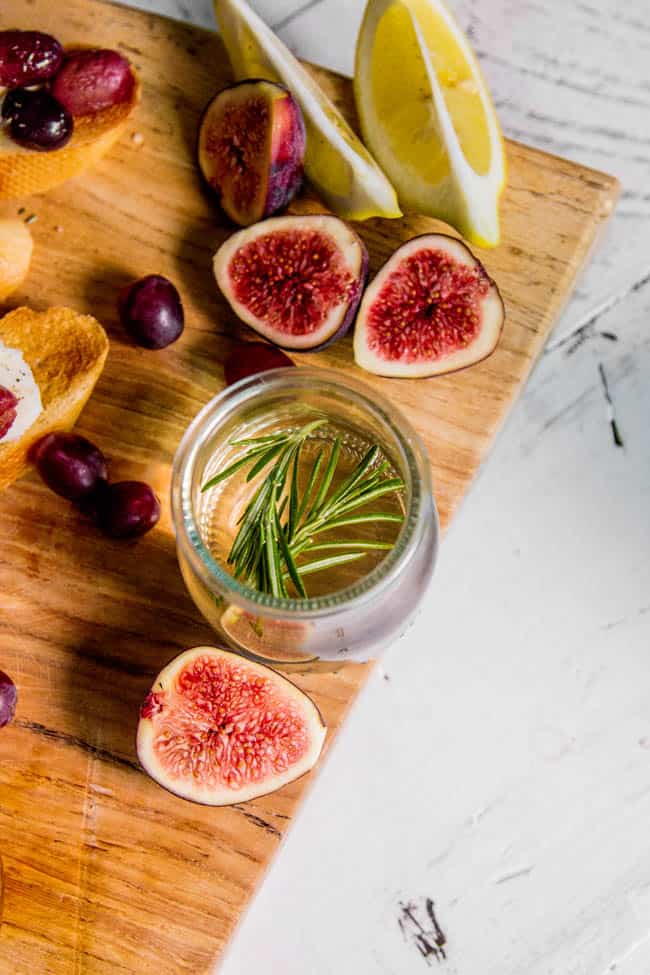 Looking for more ways to explore the world of wine cocktails at home? Keep scrolling!
My friend KC, the GFree Foodie, and I have created numerous wine-inspired cocktail recipes for eBooks and blog posts over the past few years that use different types of wines as an ingredient to create totally new, unexpected cocktail recipes. You will find a few of our favorites listed below.
Never have I ever seen or tasted a more beautiful sangria, and I bet you won't either!
From the brown sugar rim to the fresh slices of apple and orange that flavor the entire pitcher of sangria, this sipper is NOT to be missed!
Plus, when you download the gorgeous EBook that contains this recipe from California Wines you also receive 5 more FREE holiday-inspired wine-based cocktail recipes delivered to your inbox at the same time.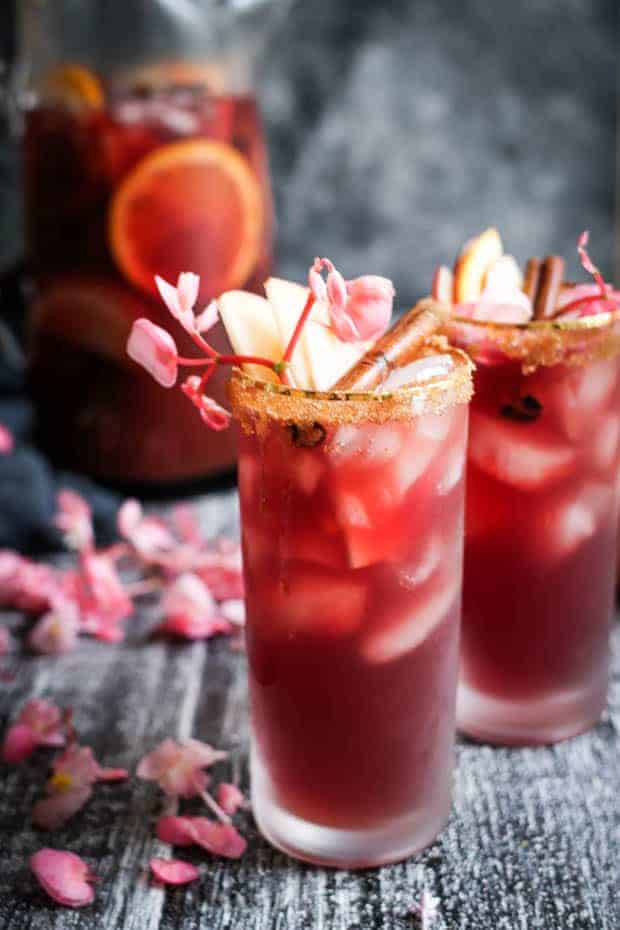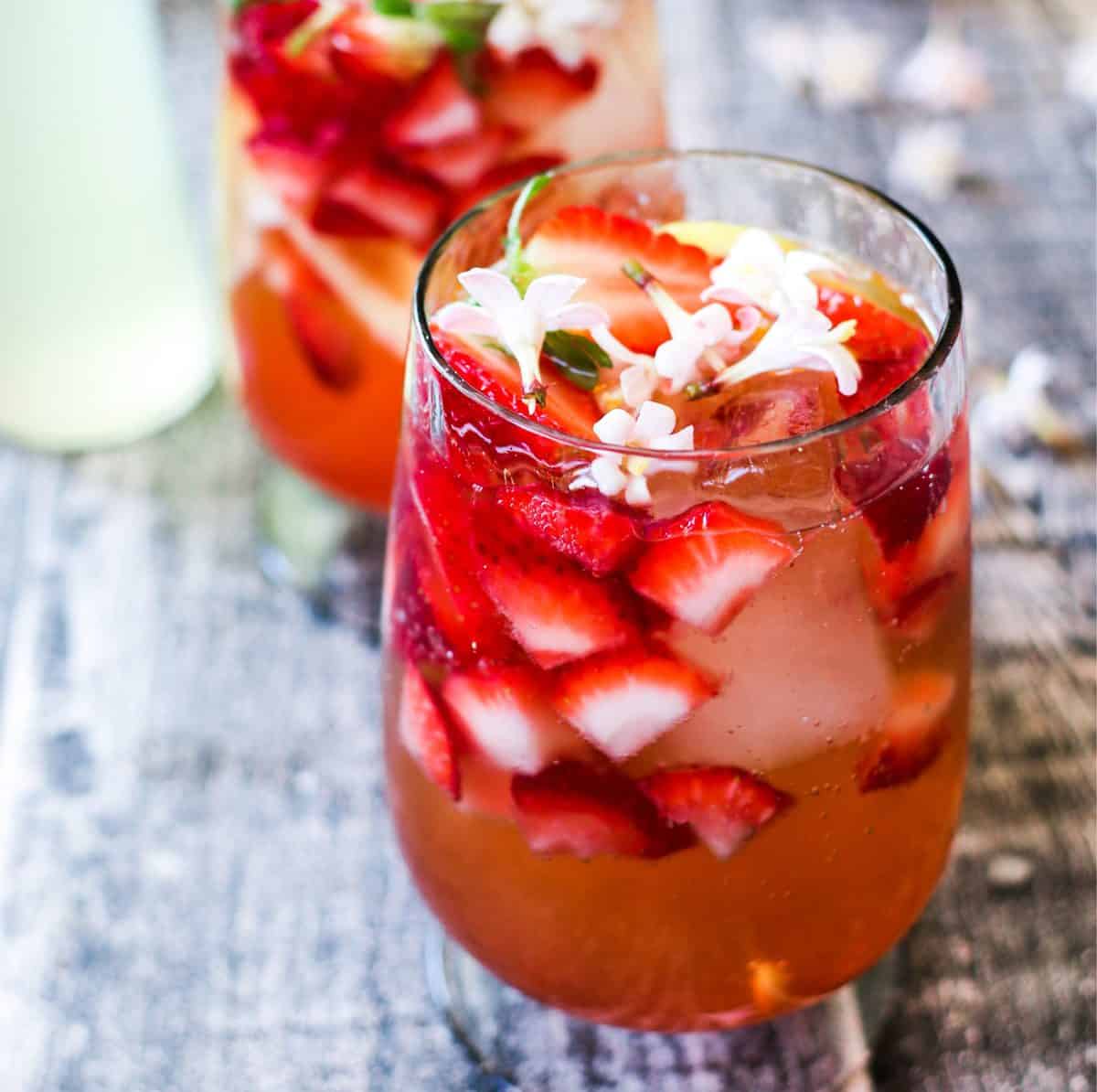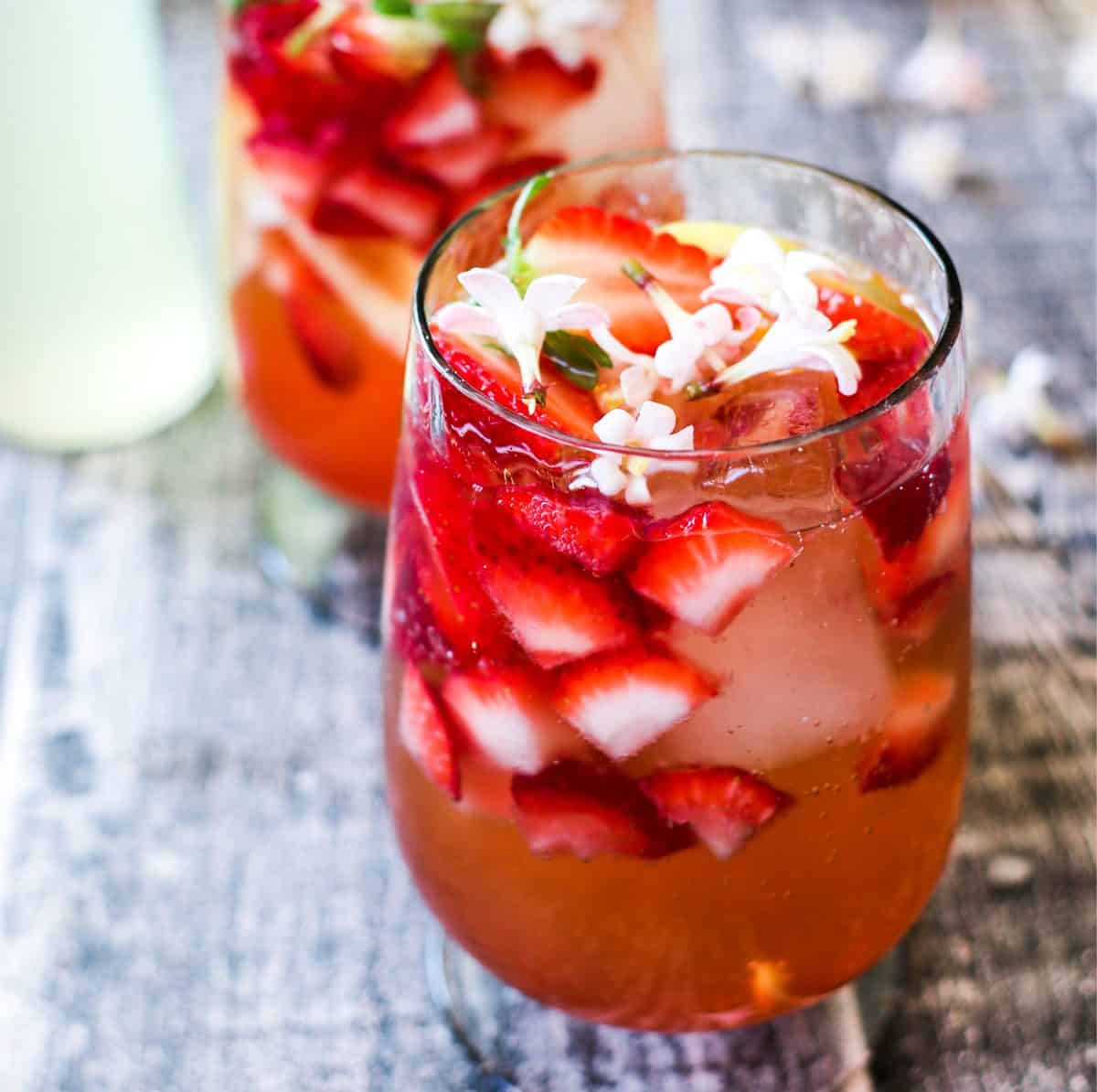 This summer-inspired sip featured on This Mess is Ours is the perfect ratio of tart and sweet. It pairs freshly squeezed lemon juice and luscious berries for a fun adult-inspired take on lemonade. This cocktail is topped off with California sparkling wine to give it that irresistible fizz factor!
This Raspberry Frosé recipe is a refreshing wine slush cocktail made with raspberries, peach, and rosé wine.
The recipe featured on GFree Foodie shows you how to make this wine cocktail in two different ways: in a blender or an ice cream machine!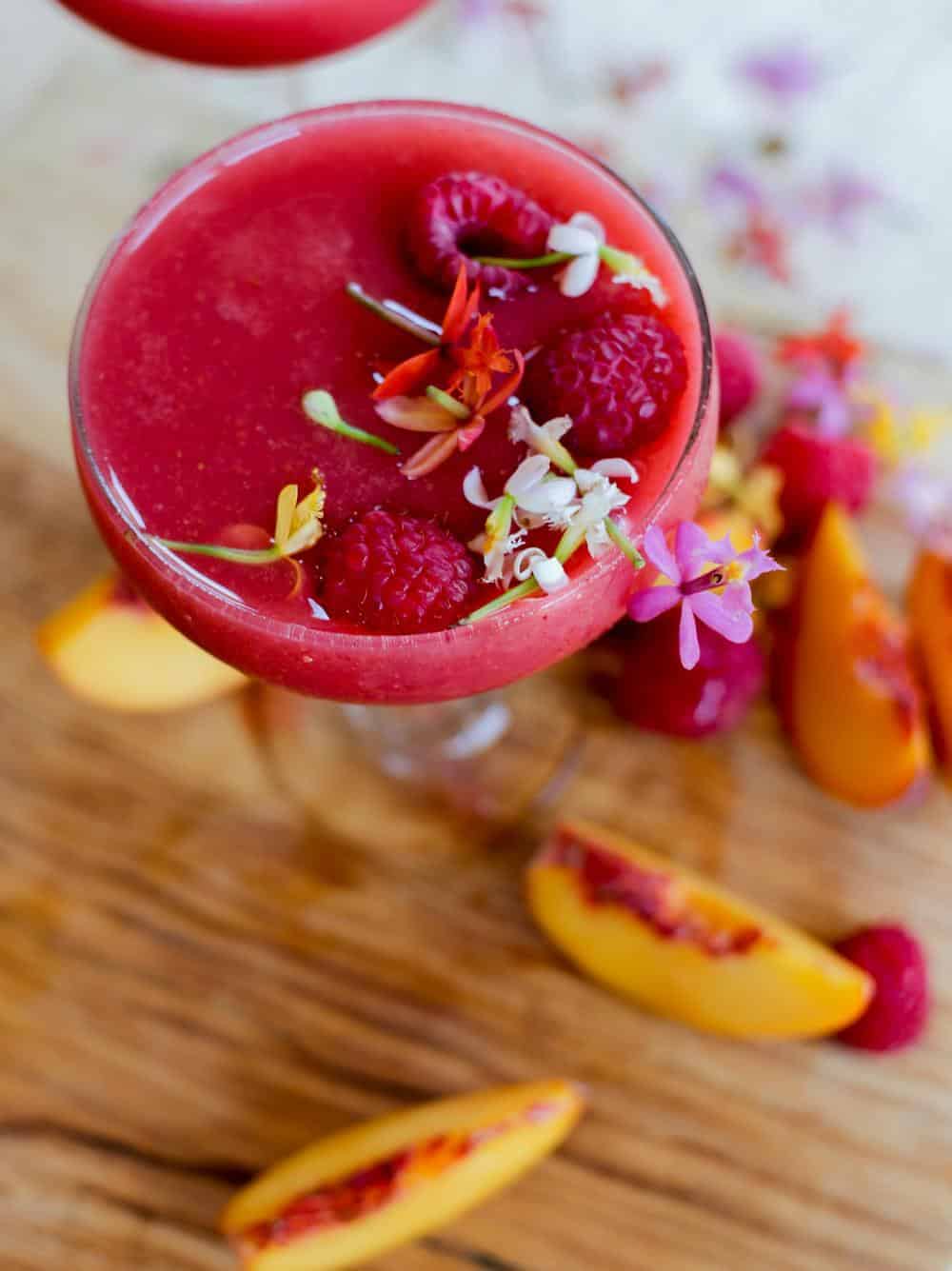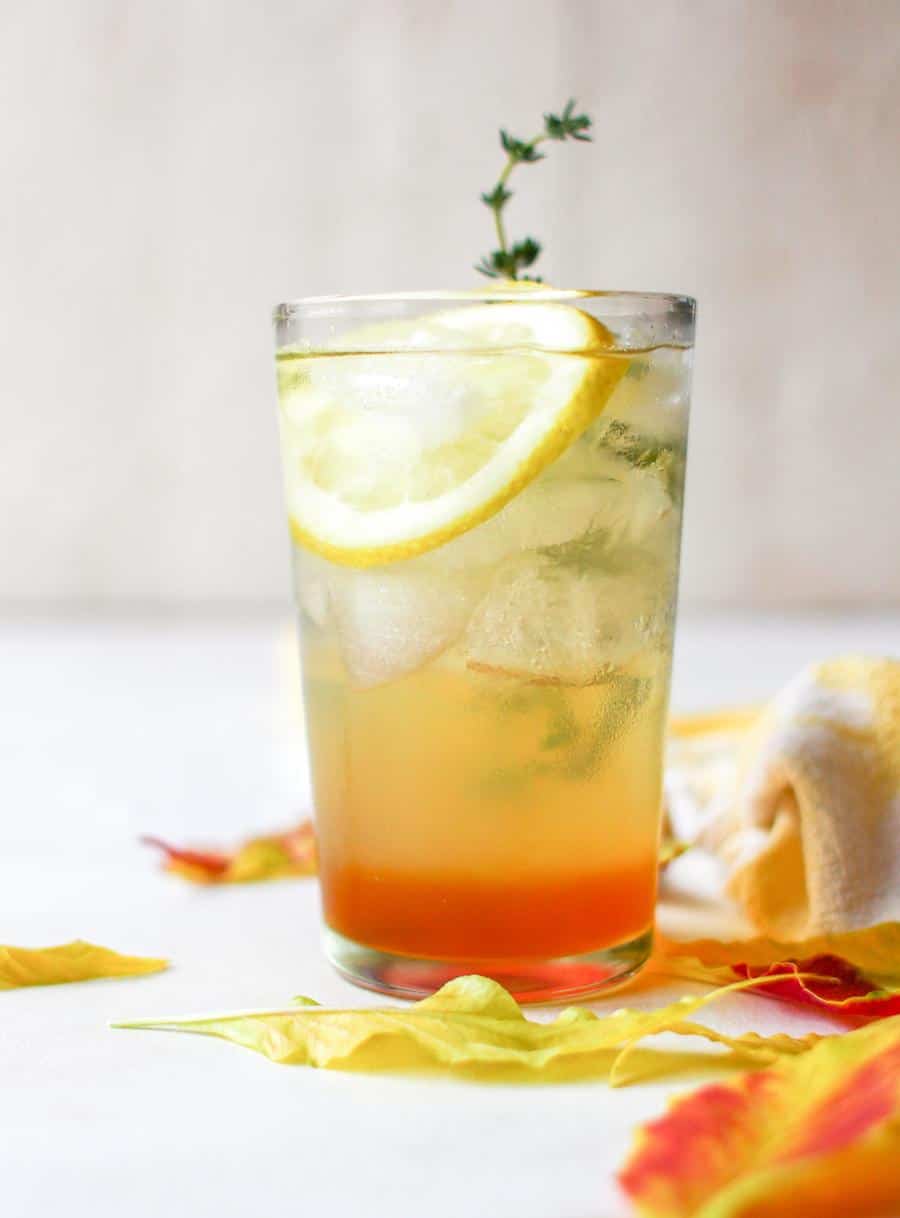 Honey, herbs, and Chardonnay create a slightly savory aspect to this delicious wine cocktail.
This simple sipper is perfect for the holiday season ahead, especially with its super cute thyme sprig garnish!
A cocktail that doubles as dessert? We're in.
This recipe for Red Wine Hot Chocolate comes to us from our friends at California Wines – and we can't think of a better reason to toast a few marshmallows.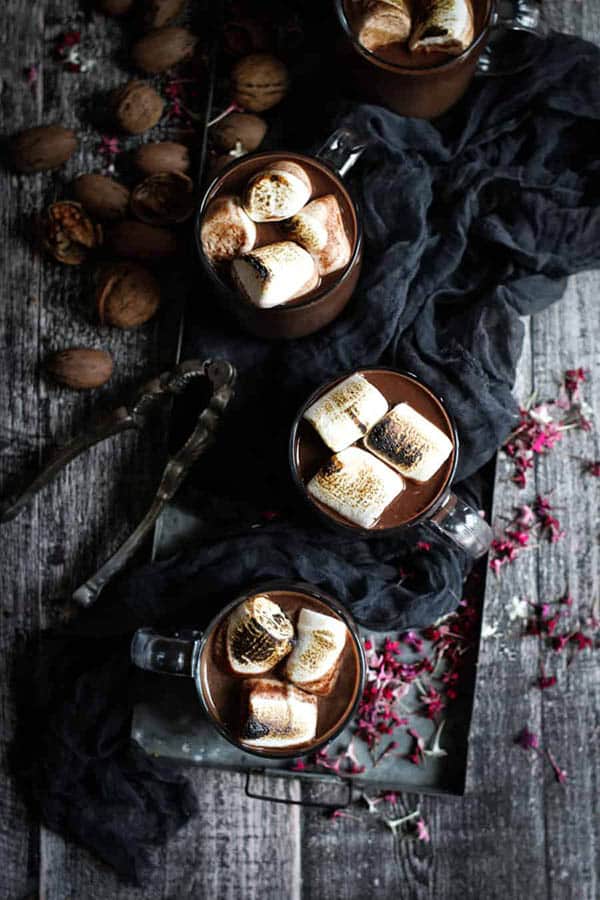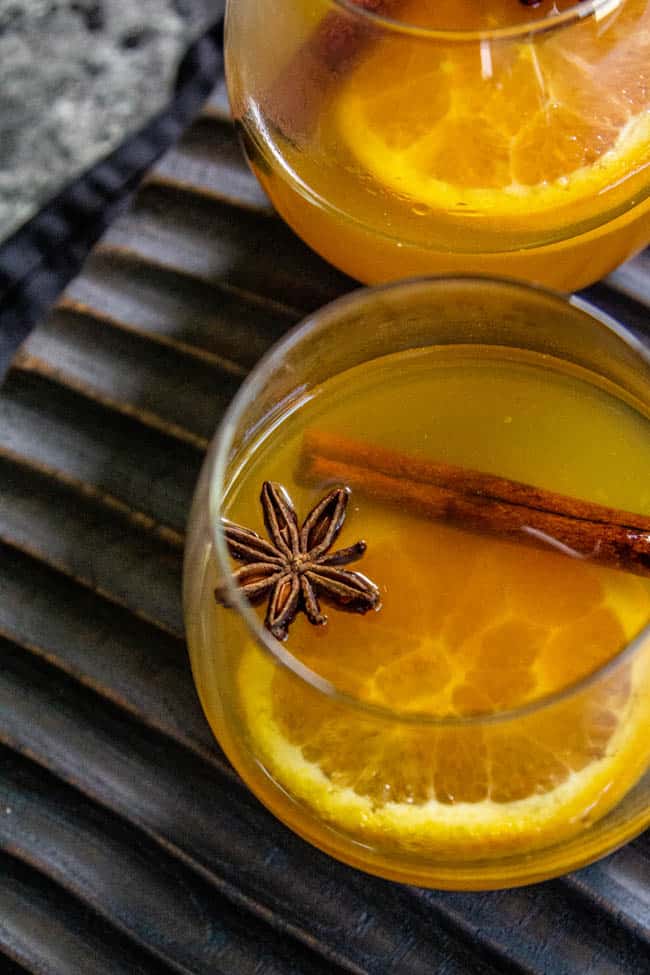 This easy-to-make pumpkin spice mulled wine recipe from This Mess is Ours is made with buttery Chardonnay from the Paso Robles region of California.
It is the type of simple sippin' that warms you from the inside out even on a crisp fall day.
Would you like more FREE wine cocktail recipes? We've created two eBooks about the subject that are not to be missed.
Simply click on the links below and download your FREE eBooks from California Wines.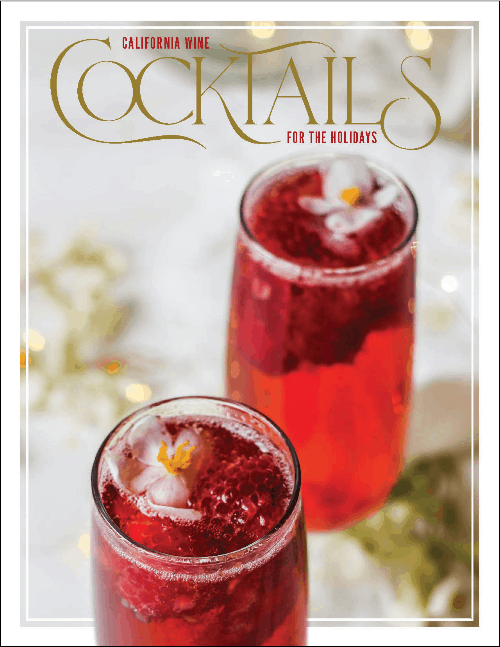 Take holiday flavors to the next level with delicious wine-based cocktails to enjoy alongside your favorite California wines.
Sign up for our monthly newsletter and receive this free digital recipe book featuring six signature wine cocktails and a bonus recipe – hot chocolate for grown-ups!
Be sure to share your California Grown, wine and fruit filled creations with us by snapping a pic and tagging us on social using #CAGROWN.
Craving more CA Grown goodness? Follow us on Pinterest for fresh and fabulous recipe inspiration!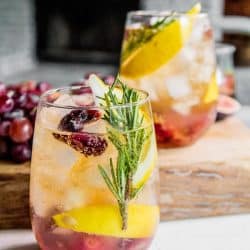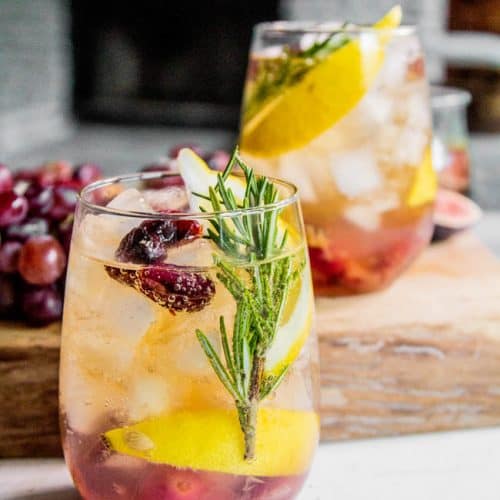 Rosemary and Roasted Grape Wine Cocktail
This wine cocktail recipe pairs the flavors of jammy roasted grapes, woodsy rosemary, and bright fresh lemon with crisp sparkling wine.
Equipment
A cocktail muddler or the handle of a wooden spoon
Ingredients
For the rosemary simple syrup
1/2 cup water
1/2 cup granulated sugar
1 or 2 sprigs of rosemary
For the roasted grapes
2 cups red seedless table grapes removed from their stems
1 large sprig rosemary broken in half
1/2 teaspoon olive oil
To make the wine cocktail
8-10 roasted grapes
2 lemon wedges
2 ounces rosemary simple syrup
California sparkling wine
ice
optional garnishes: lemon wedge, whole roasted grapes, sprigs of rosemary
Instructions
To make the simple syrup:
Combine the water, sugar, and rosemary sprigs in a small saucepan over medium heat. Stir until the sugar dissolves and the liquid is clear.

Increase the heat to a heavy simmer and cook for 2-3 minutes, remove from the heat and allow to cool begfore using.
To make the roasted grapes:
Preheat the oven to 400°F.

Toss the grapes and rosemary with the olive oil on a sheet pan. Roast for 20 minutes until the grapes are just starting to burst. Allow to cool slightly before making a cocktail.
To assemble a Rosemary and Roasted Grape Wine Cocktail
Squeeze a lemon wedge into the bottom of a stemless wine glass then drop the wedge into the glass. Add roasted grapes to the glass. Use a muddler or the end of a wooden spoon handle to crush the grapes into the lemon. Continue to muddle until all of the grapes are crushed.

Add 1 ounce rosemary simple syrup to the glass and stir to combine.

Fill the glass with ice and pour in sparkling wine until glass is full. Give a final stir to combine all of the ingredients then garnish with a wedge of lemon, whole roasted grapes, and a rosemary sprig if desired. Serve immediately.
Video
Notes
You should have some extra grapes and simple syrup leftover to make additional wine cocktails. Store any unused ingredients in the refrigerator for up to 4 days.
Nutrition
Calories: 314kcalCarbohydrates: 79gProtein: 1gFat: 1gSaturated Fat: 1gPolyunsaturated Fat: 1gMonounsaturated Fat: 1gSodium: 7mgPotassium: 325mgFiber: 2gSugar: 74gVitamin A: 149IUVitamin C: 15mgCalcium: 27mgIron: 1mg
Click here to view the Google Web Story for this post.
Frequently asked questions about California table grapes
When are California table grapes in season?
Fresh grapes from California are available from the beginning of Summer through January.
Are grapes good for you?
Research indicates that consuming California grapes as part of a healthy diet and lifestyle contributes to heart health. A 3/4 cup of grapes contains just 90 calories with no fat, no cholesterol, and virtually no sodium. Grapes are also a good source of vitamin K. Grapes of all colors are a natural source of antioxidants and other polyphenols.