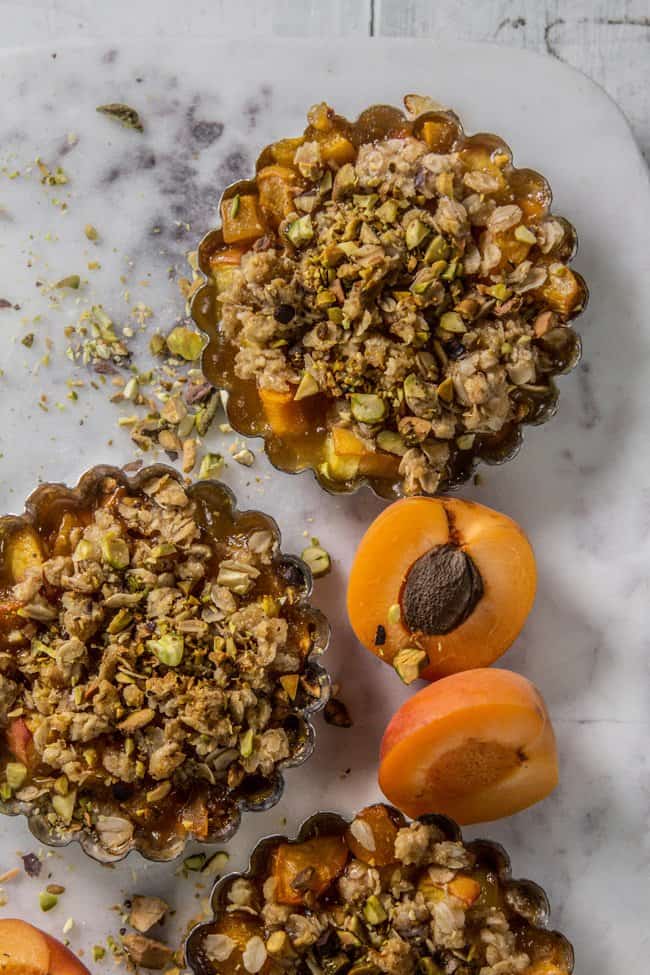 CA GROWN Blog
Discover. Learn. Connect.
A Perfect Apricot & Peach Crisp Recipe To Try Now
July 12, 2022
Eat the Season!
Sign Up For Weekly Recipes
« Back to Recipes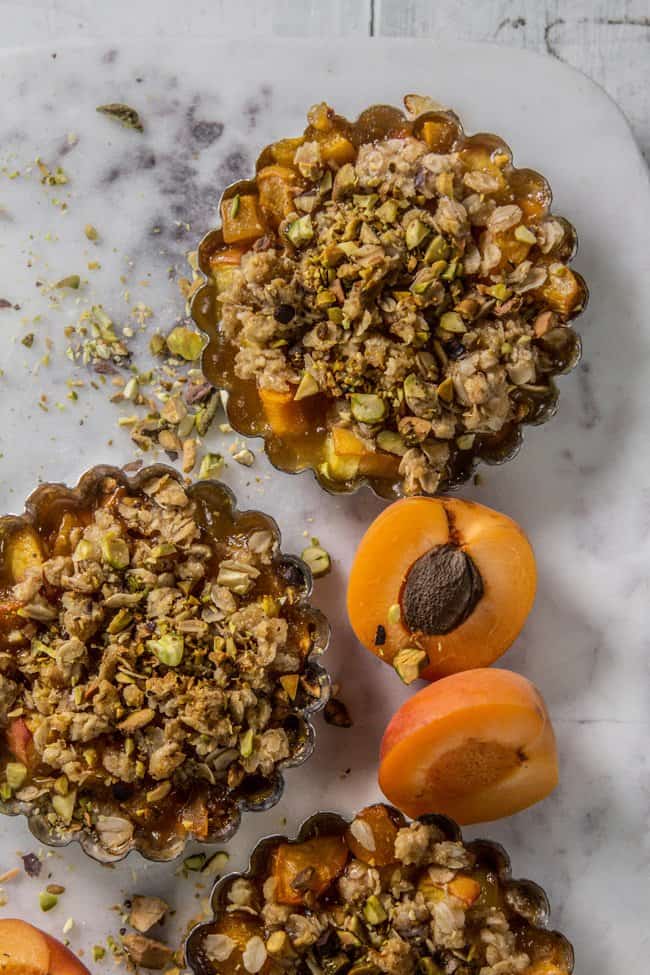 A Perfect Apricot & Peach Crisp Recipe To Try Now
When your crisper drawer or fruit bowl are overflowing, it is the perfect time to make a crisp for dessert. A fruit crisp is an easy-to-make dessert that is completely customizable and absolutely irresistible. You are only limited by your imagination!
This fruit-forward dessert only requires a few ingredients to make. It's the best recipe for using up literally any type of fruit you have on hand, and once you've made it once, you won't even need a recipe again. You'll practically be able to wing it. Yes, they are that basic!
Once you understand the basics of making this type of oat based topping, you can use literally any fruit that your heart desires to make a sweet and juicy filling.
What is the difference between a fruit cobbler and a fruit crisp?
A cobbler is a baked, fruit dessert made with a top crust of pie dough or biscuit dough but no bottom crust.
A crisp (or a crumble) refers to fruit desserts similar to a cobbler but made with a sugar streusel topping often containing old-fashioned rolled oats and nuts.
What types of fruit are best for a crisp recipe?
You can use virtually any type of fresh, frozen, canned, or jarred fruit you'd like for this dessert. Today we chose a combination of fresh California peaches and fresh California apricots, but last week we made one with blueberries. In the dead of winter, I will use canned Cling peaches from California. Literally, anything goes here.
Here are a few more recipes with California apricots you should try!
When apricots are in season, we try to indulge in them as often as we can. Here are few more ways we enjoy eating apricots.
How long do you bake a crisp?
Whether you are using small individual baking dishes like ours or you are baking a batch in one large baking dish, you will need to bake this dessert until the fruit juices are bubbling around the edges. The topping will be golden in color and firm to the touch at this point. This could take anywhere from 30-35 minutes for a small cobbler and longer for a larger one.
Share your fruit-based dessert creations with us by snapping a pic and tagging us on social using #CAGROWN.
Craving more CA Grown goodness? Follow us on Pinterest for fresh and fabulous recipe inspo!