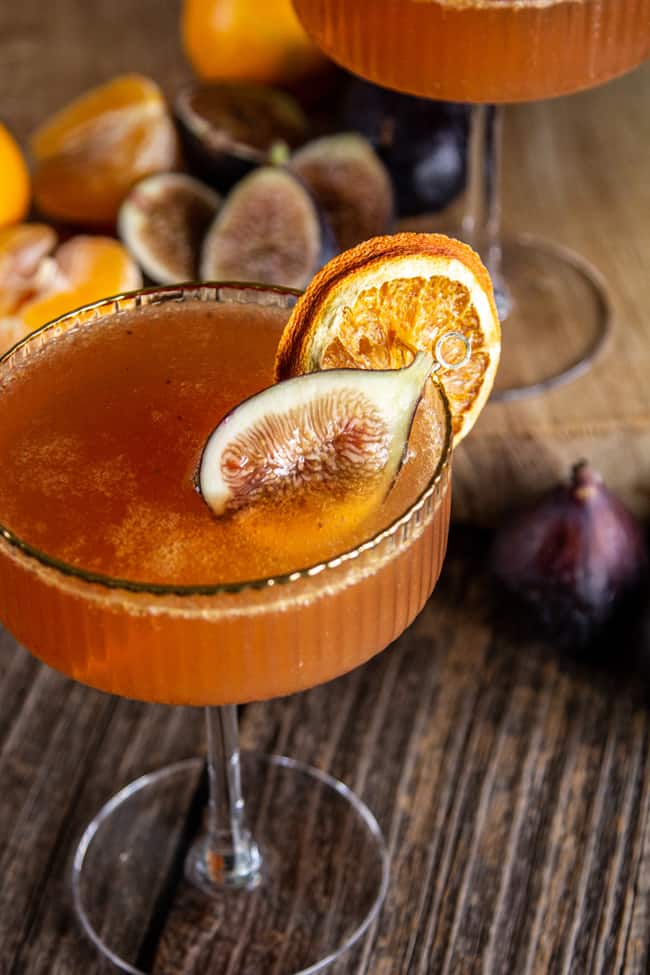 CA GROWN Blog
Discover. Learn. Connect.
An Easy Wine Cocktail Recipe For Fig Season
July 19, 2022
Eat the Season!
Sign Up For Weekly Recipes
« Back to Recipes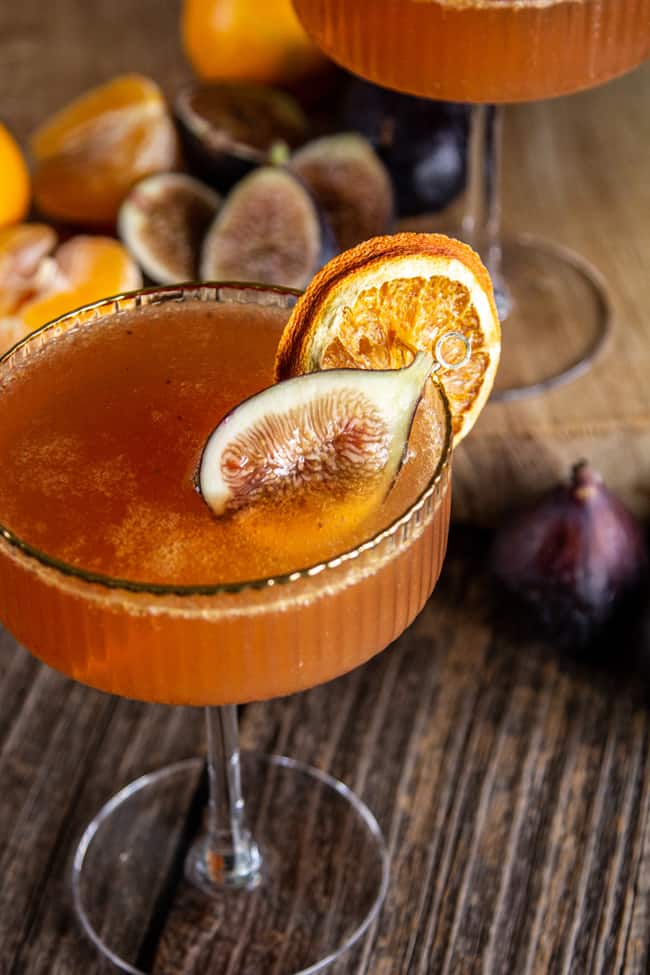 An Easy Wine Cocktail Recipe For Fig Season
It is no secret that we love wine cocktails around here! Take our newest effervescent cocktail recipe for example, this delightful drink is the perfect recipe for fig season since it is not overly sweet and is delightfully delicate on the palette.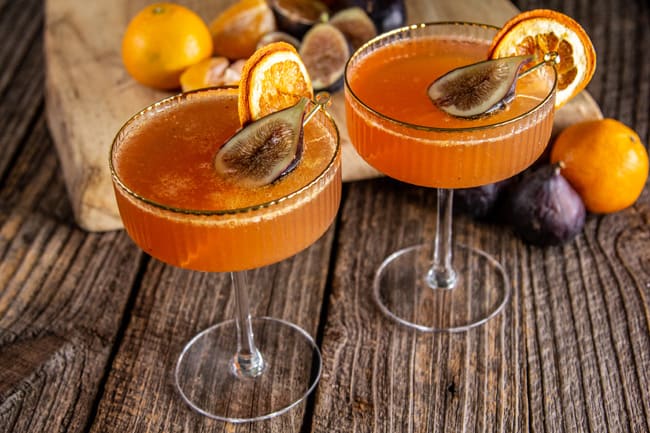 It's officially fig season which means you are probably in the market for a few new fresh fig recipes to try. This sparkling wine cocktail is a great place to start. It combines the flavors of fresh figs with brown sugar, vanilla, and Mandarin orange for a truly sensational cocktail recipe.
Step-by-step how to make this wine cocktail recipe with fig, mandarin, and vanilla bean.
What type of glass is best for serving wine cocktails?
While I couldn't resist breaking out my coupe glasses for this fig-laced wine cocktail. You can serve this cocktail in a stemmed or stemless champagne flute like you would serve a Mimosa.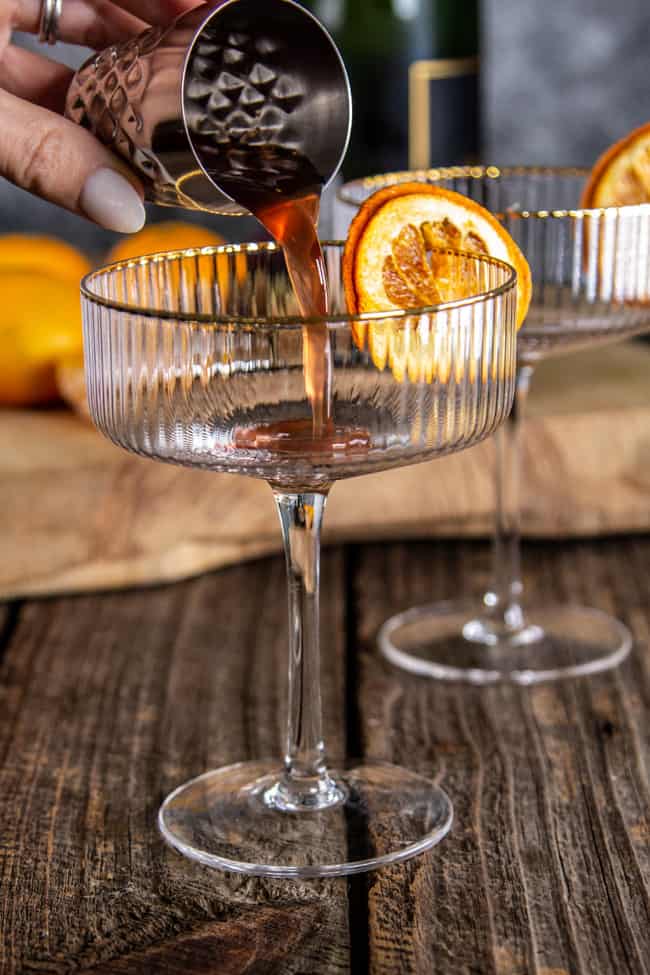 Make the fresh Fig and Vanilla Syrup.
Our simple recipe for Fig and Vanilla Syrup uses fresh California Figs and they syrup can be used in lots of different ways. Cocktails and mocktails are a sure thing, but don't forget to drizzle this syrup over oatmeal or even ice cream.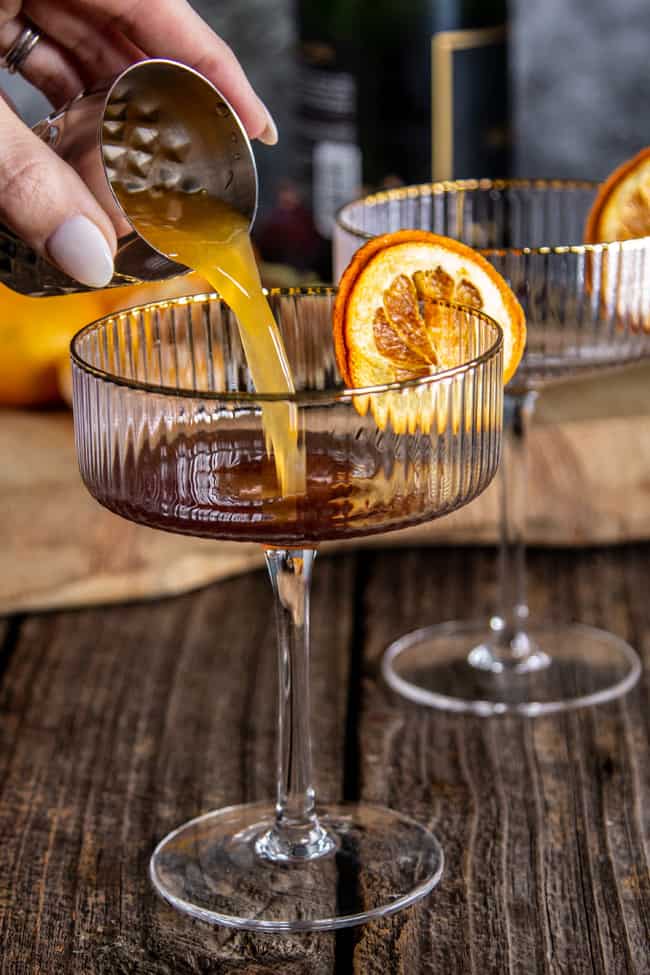 Juice a few Mandarins.
Mandarin oranges are sweeter and less sour than other types of citrus. This flavor profile makes them the perfect citrusy counterpart for the fig syrup above.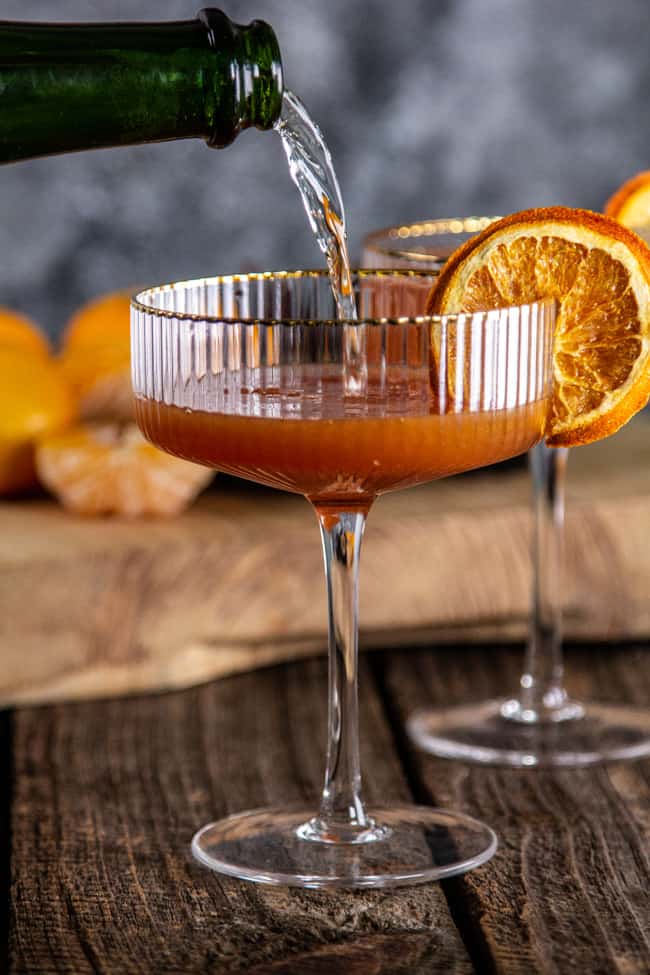 Bring on the bubbly!
Pop the top on your favorite bottle of chilled, dry, sparkling wine from California and fill the glass.
The effervescence of the sparkling wine will ensure that the Fig and Vanilla Syrup and citrus juice is all mixed together, but you can give it a little stir if you feel inclined.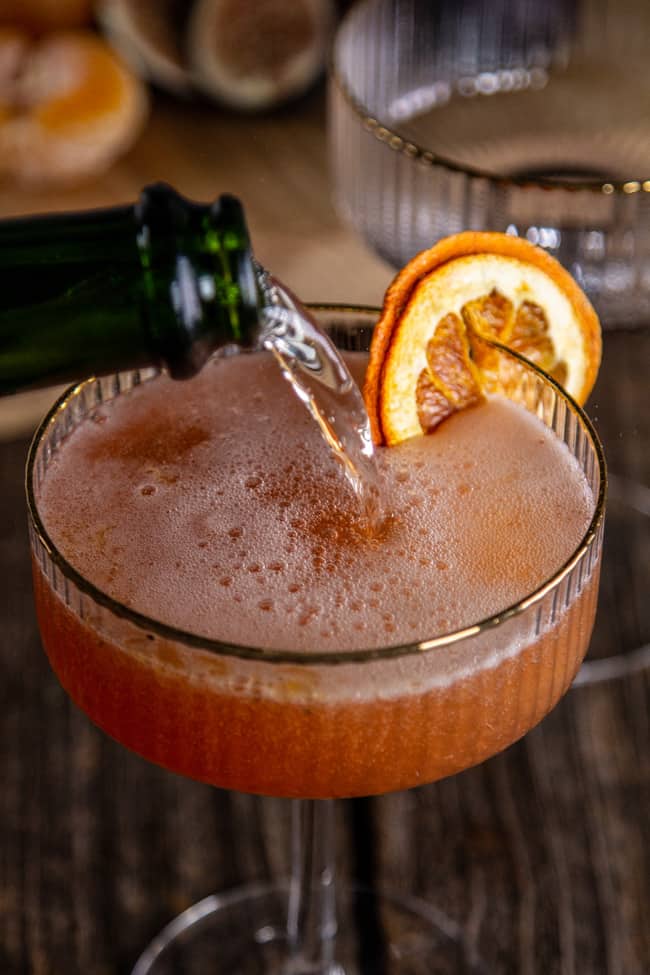 Searching for more fresh California fig recipes? We've got you covered!
Make the most of fresh fig season while it is here by cooking up a few of our delicious fresh fig recipes.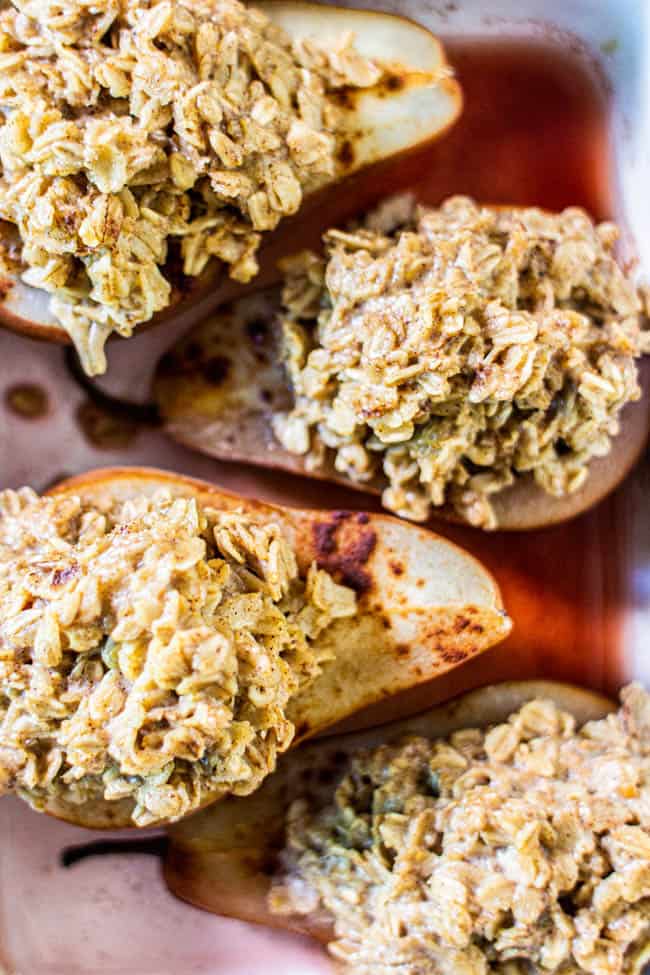 Get ready to really wow your family with this recipe for fig stuffed pears! These tender baked pears have a surprise hidden underneath the baked oatmeal top, a perfectly roasted fig half! The sweet aromatic flavors of pear and fig are a perfect compliment for each other in this new take on a recipe for baked oatmeal.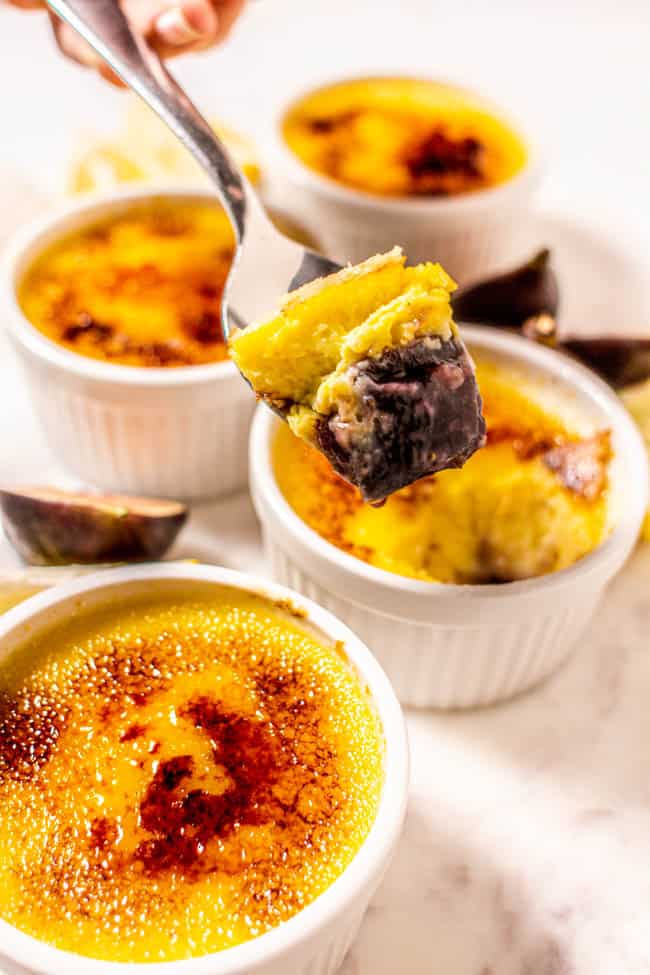 This crème brûlée recipe is rich, decadent, and easy to make! It is reminiscent of the fruit-on-the-bottom yogurt cups you loved as a kid, but with a mature dessert spin for your sophisticated adult palate.
Share your fresh fig creations with us by snapping a pic and tagging us on social using #CAGROWN.
Craving more CA Grown goodness? Follow us on Pinterest for fresh and fabulous recipe inspiration!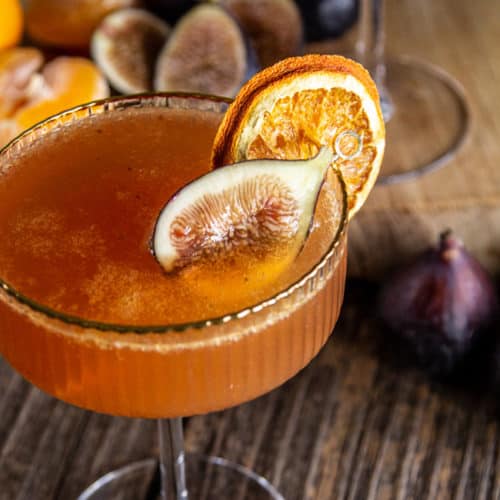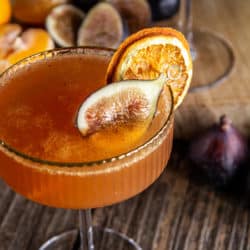 Vanilla Bean, Fig, and Mandarin Sparkling Wine Cocktail
This delightful wine based cocktail is the perfect recipe for fig season. It's not overly sweet and is delightfully delicate on the palette.
Ingredients
Fig and Vanilla Syrup
4 cups ripe California figs halved or quartered if very large.
1 cup light brown sugar
1 vanilla bean pod, split in half lengthwise, vanilla beans removed, pod reserved for another use.
1 1/2 cups water
Vanilla Bean, Fig, and Mandarin Sparkling Wine Cocktail
1 ounce Fig and Vanilla Syrup
2 ounces freshly squeezed mandarin orange juice
4 ounces sparkling wine from California
Instructions
To make the Fig and Vanilla Syrup
In a medium sized pot, combine the figs, sugar, vanilla beans, and water. Stir to combine. Bring the mixture to a boil, stirring and mashing on the figs with the back of a wooden spoon. Once boiling, reduce the heat to simmer over low heat for 25-30 minutes. Remove from the heat and cool slightly.

Strain the syrup through a fine mesh strainer into a glass measuring cup or jar. Press on the solids to extract all of the syrup then discard of the solids.
To make a Vanilla Bean, Fig, and Mandarin Sparkling Wine Cocktail
Pour the Fig and Vanilla Syrup and the mandarin orange juice into the bottom of a champagne flute or coupe glass. Fill the glass to the top with the chilled California sparkling wine. Serve immediately.
Notes
The recipe will make about 10-12 ounces of Fig and Vanilla Syrup which will make 10-12 cocktails. Nutritional information for this recipe based off of one cocktail, not the entire recipe of fig syrup.
Nutrition
Calories: 157kcalCarbohydrates: 28gProtein: 0.5gFat: 0.1gSaturated Fat: 0.01gPolyunsaturated Fat: 0.02gMonounsaturated Fat: 0.02gSodium: 25mgPotassium: 231mgFiber: 0.1gSugar: 27gVitamin A: 113IUVitamin C: 28mgCalcium: 20mgIron: 2mg
Frequently asked questions about fresh California figs.
How can I tell if my figs are California Figs?
Look for California Grown or Product of USA since 100% of dried figs and 98% of fresh figs grown commercially in the U.S. are from California.
When can I find California Fresh Figs?
California Fresh Figs are available mid-May through November. The season can vary slightly from year to year due to the weather. The availability is also different for each variety. For example, Black Mission are available mid-May through November while Tiger Figs are available mid-July through November.
You can find the Ca Grown seasonality guide here!
I've heard that there are wasps in figs. Is this true?
Did you know figs are technically an inverted flower, not a fruit? That means pollination is needed for figs to survive and thrive. However, 99% of California Grown Figs are self-pollinating. The one variety of fig tree still remaining in California that is pollinated by wasps is being replaced by a new fig tree variety with the goal of 100% self-pollinating fig trees in California -another reason to look for the CA Grown seal!