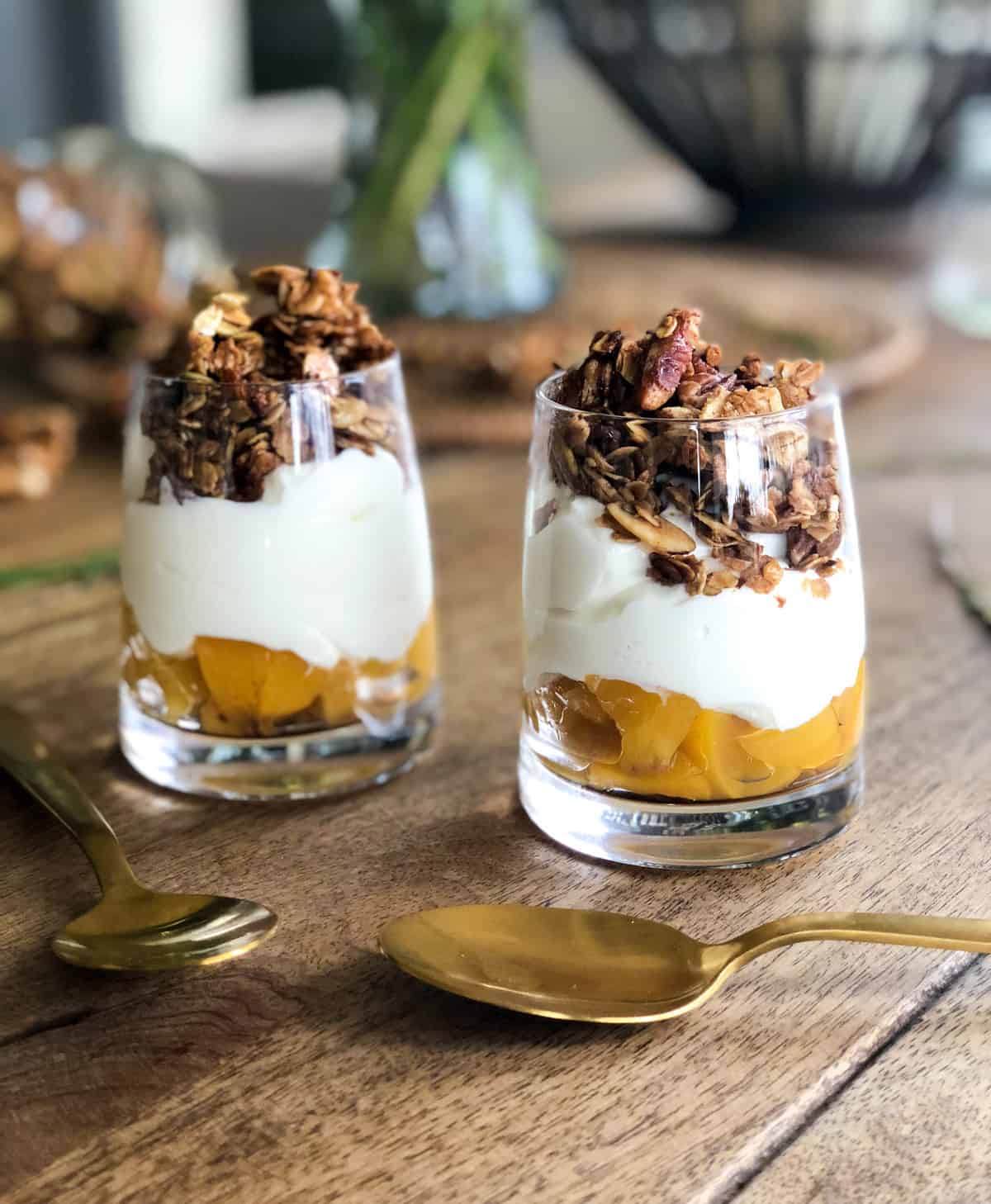 CA GROWN Blog
Discover. Learn. Connect.
Peach Parfait
January 3, 2018
Eat the Season!
Sign Up For Weekly Recipes
« Back to Recipes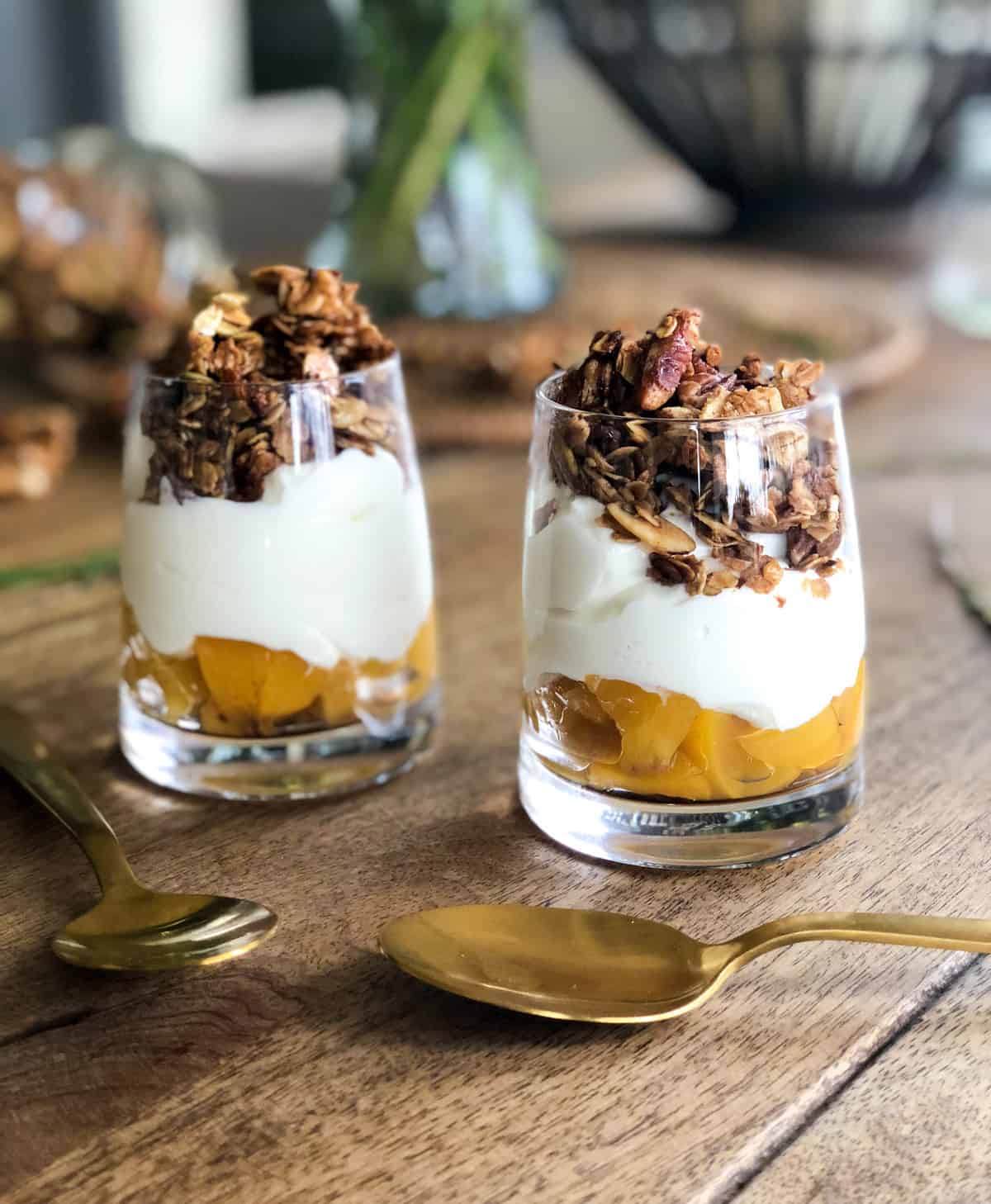 Peach Parfait
Happy New Year!
I'm all in when it comes to eating more healthy and the New Year always seems like a perfect time to embark on a plan to get me and the family on track.
I am constantly trying to get more fruit into our diets and during winter, we can be a little limited with what's available.
Enter canned peaches!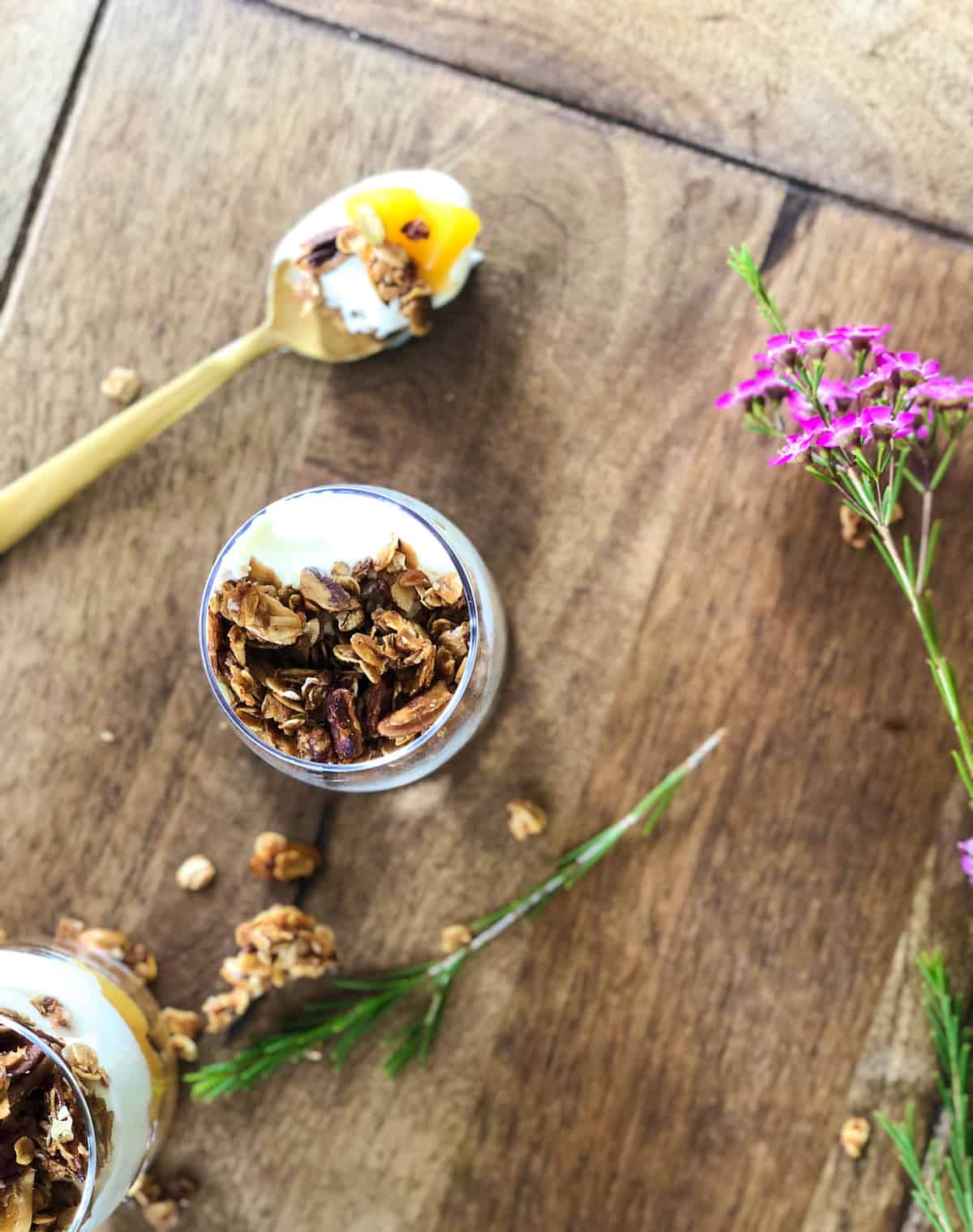 Peaches are a favorite in our house during the summer, so it is a no-brainer that we love canned peaches too. They are sweet and tender and simple to pop open and enjoy any time of the day.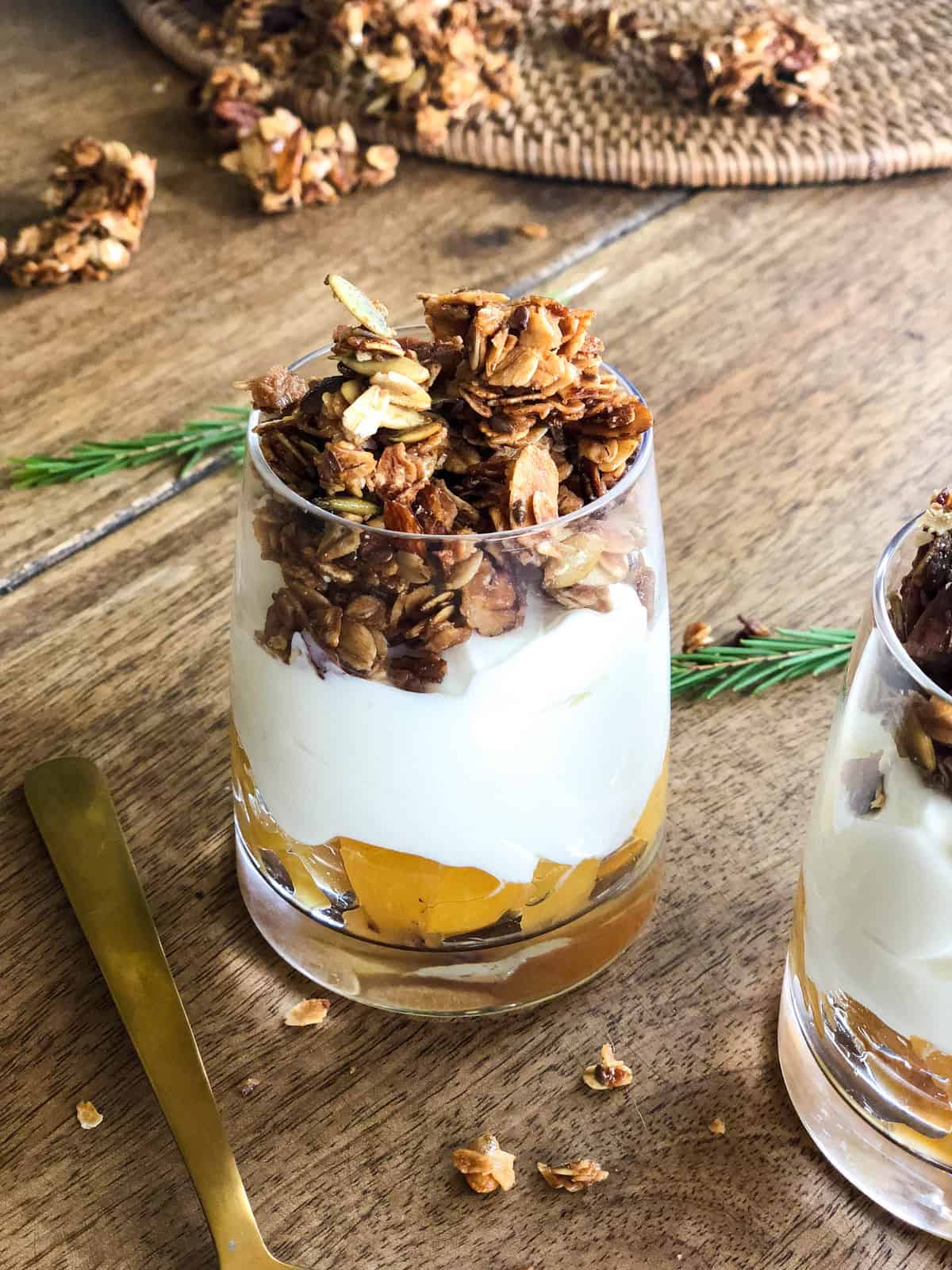 I am in LOVE with yogurt parfaits right now. The creamy yogurt mixed with the sweet fruit and crunchy granola is so satisfying for a quick breakfast. Not only is it a great source of nutrition for me and the kiddos, but they are also fun to make!
Prepare them the night before and you have a quick meal for the morning.
Of course, we start with a quality can of peaches.
Drain the juice from the peaches. You can reserve the juice and incorporate into the yogurt if you wish, otherwise, you can dispose of the juice.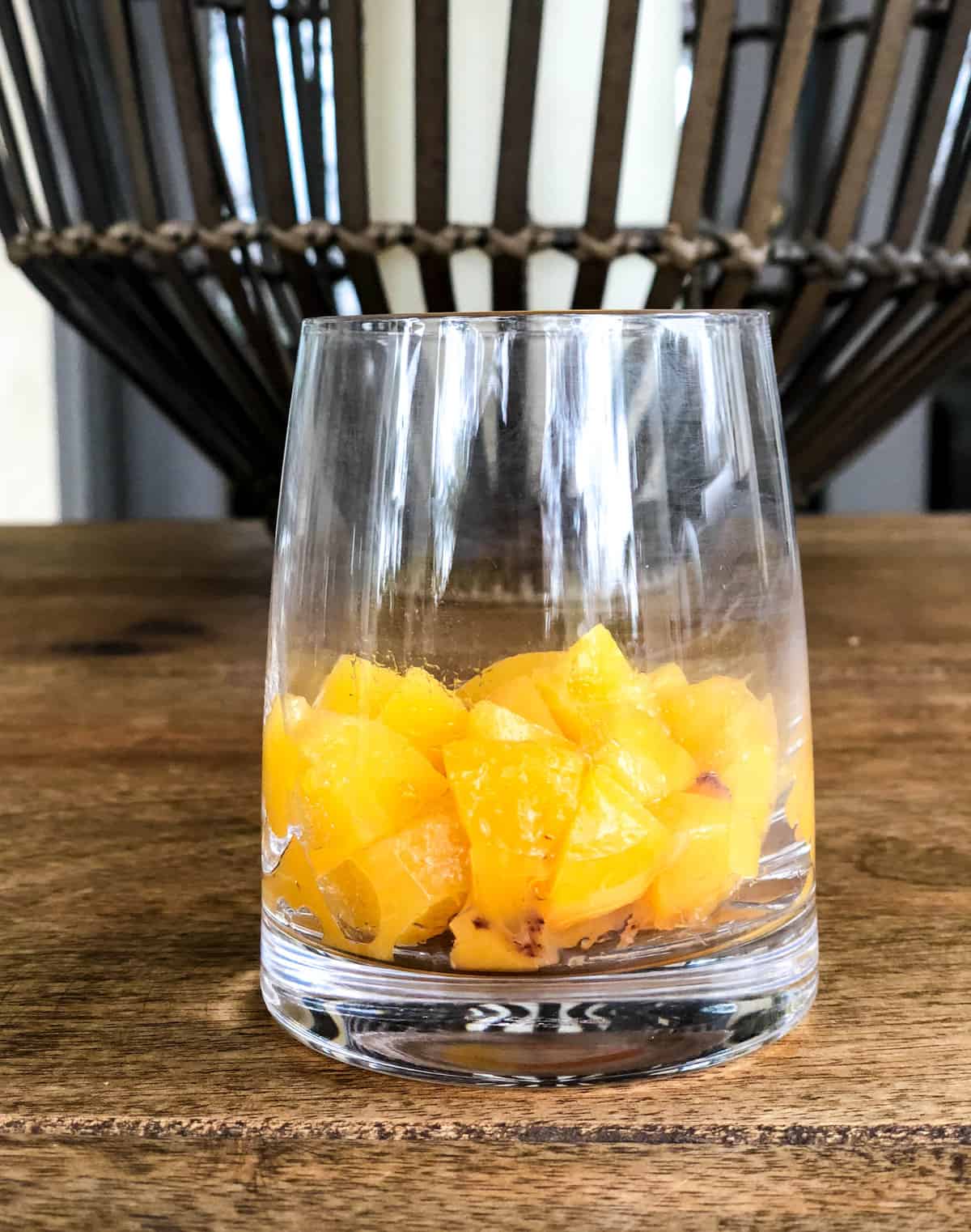 Cut the peaches into bite-sized pieces and place in the bottom of a clear glass.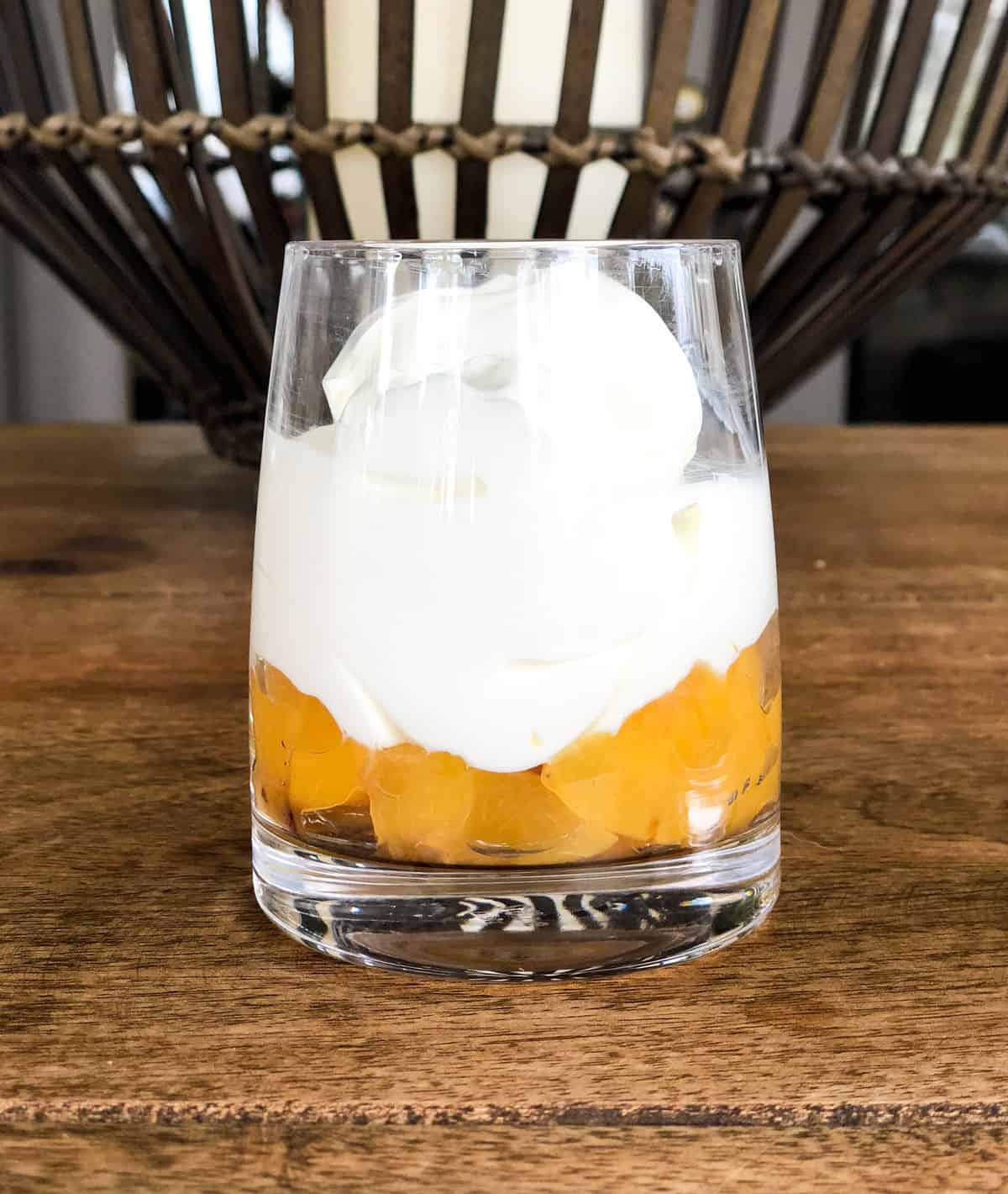 Add a large dollop of Greek yogurt (we use Straus Family Farms).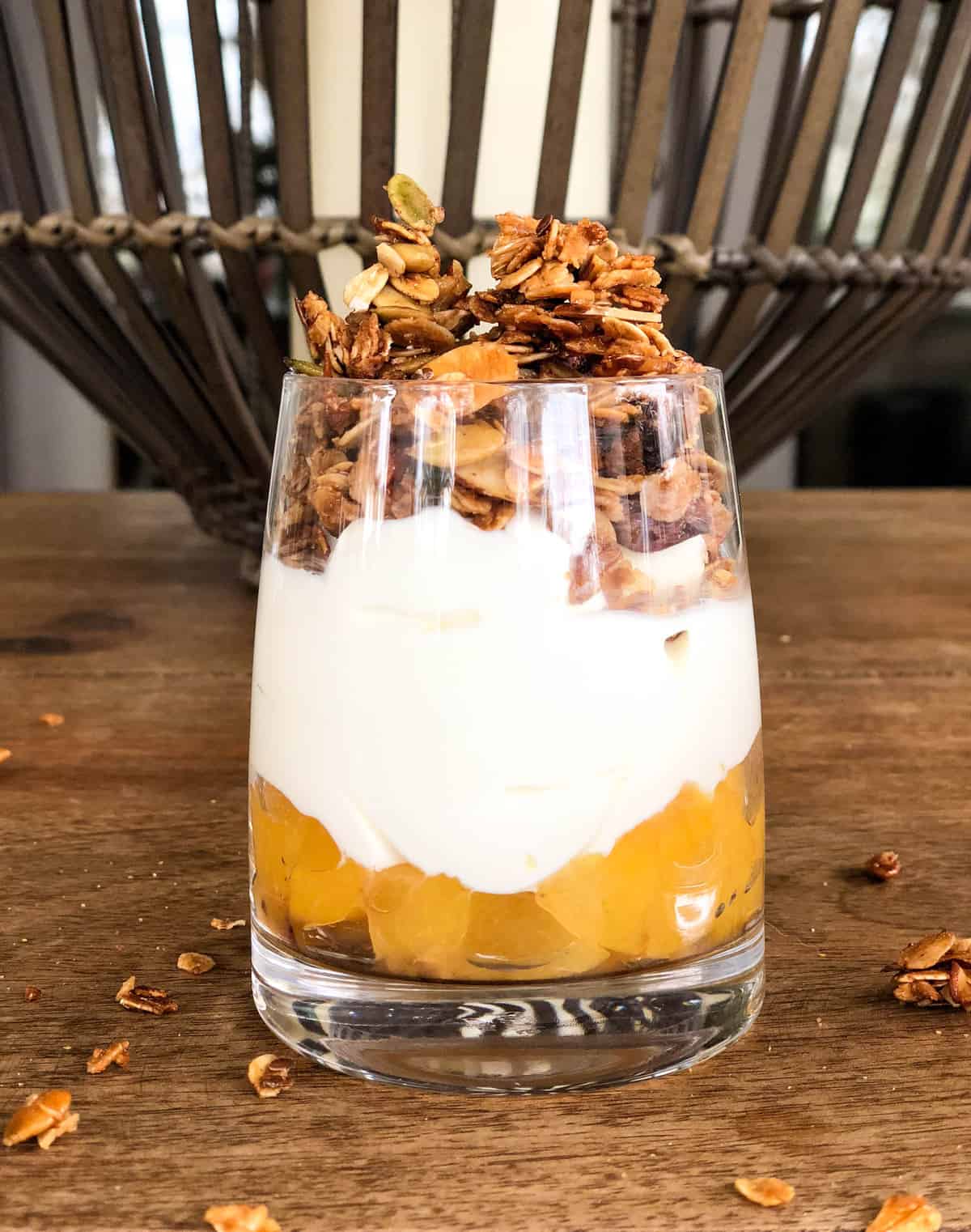 Top with a healthy serving of granola. I used our Nutty California Granola as the topper… sooooo good!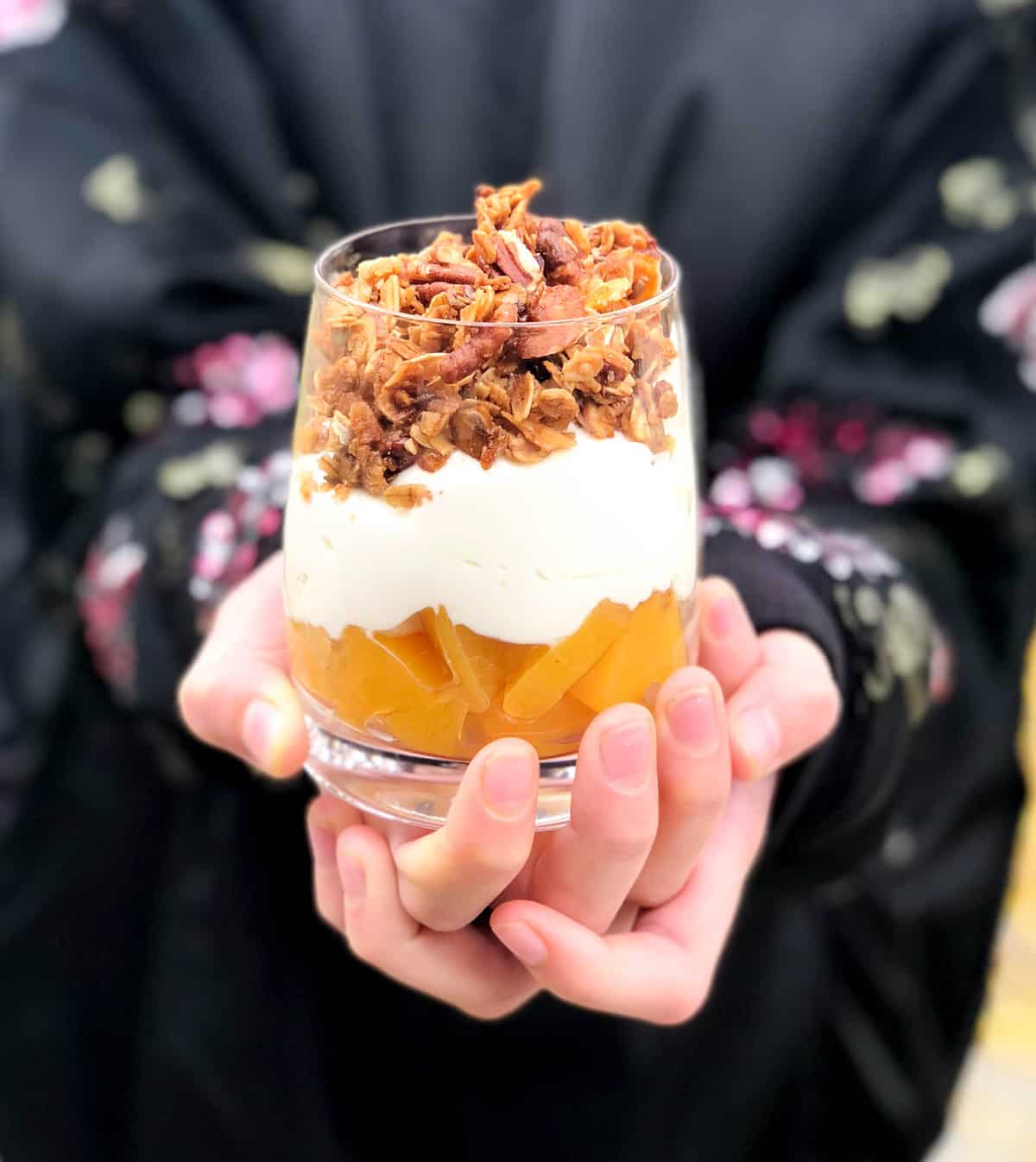 The ultimate Grab-and-Go breakfast!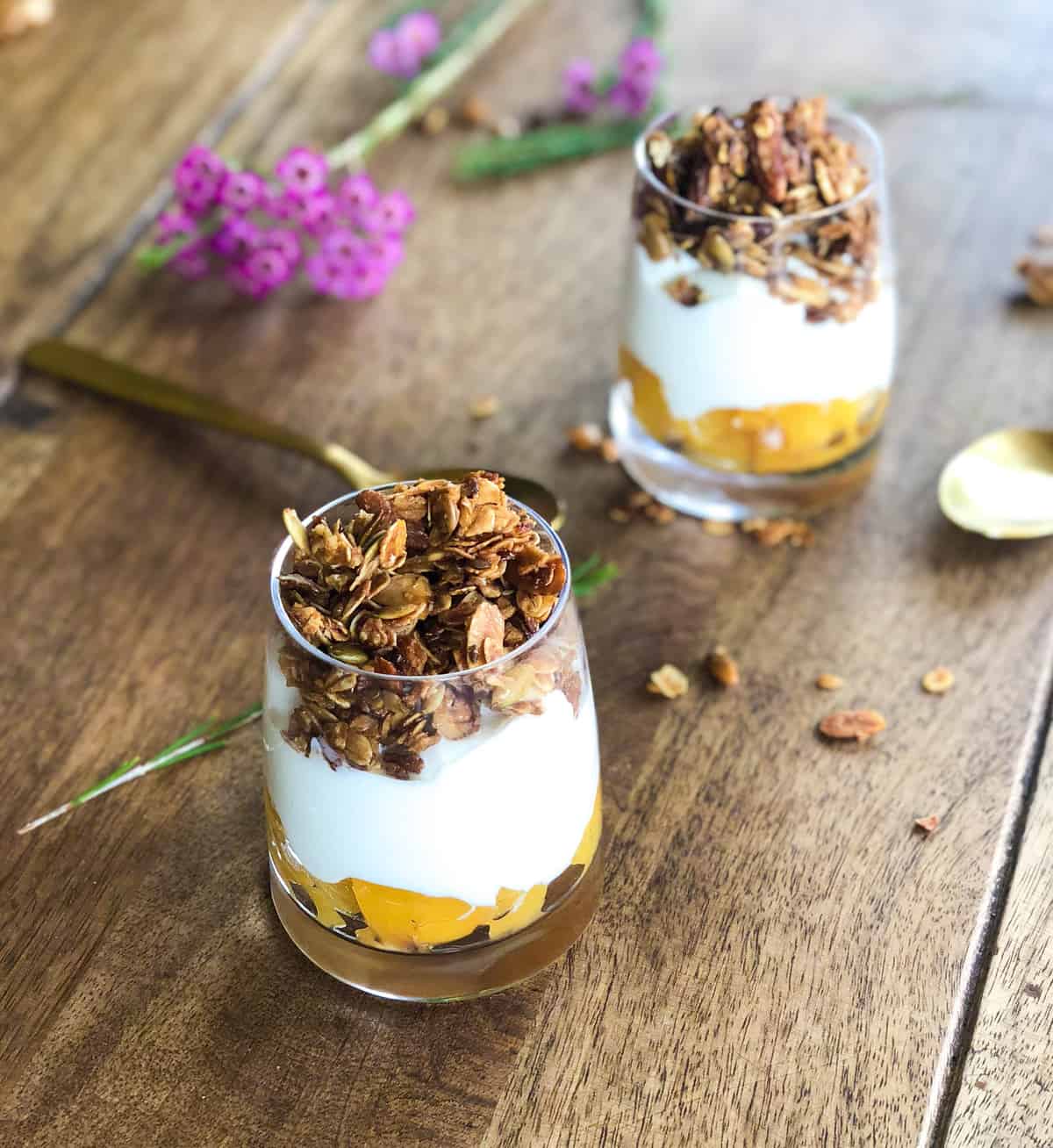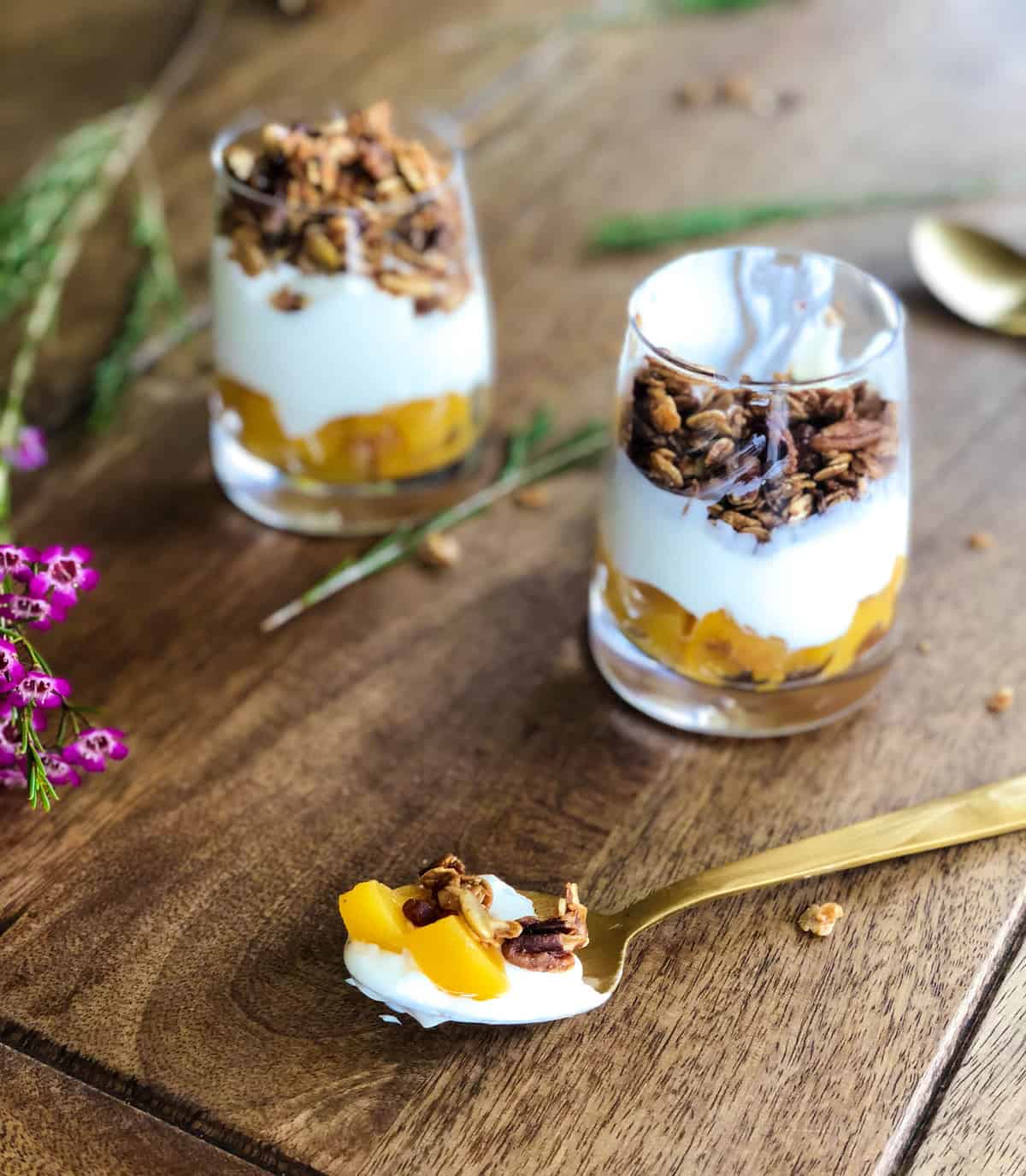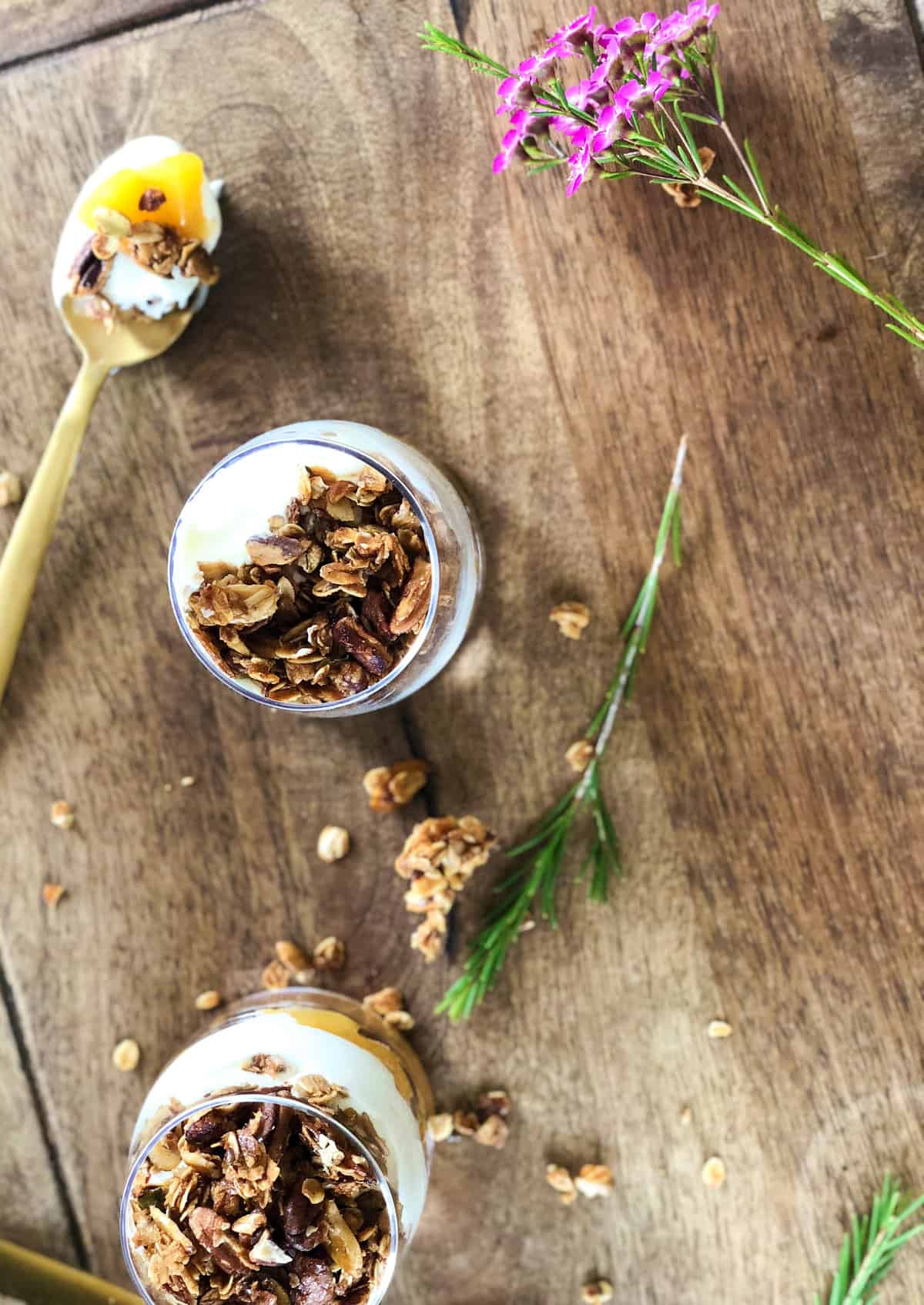 The recipe you say? Sure…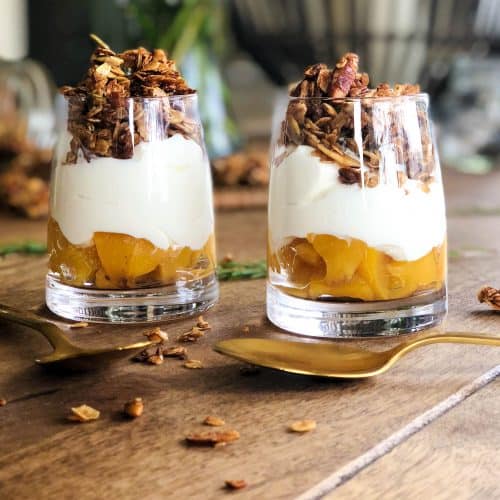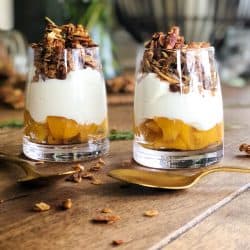 Peach Parfait
Ingredients
1 can Peaches
16 oz. Greek yogurt
1 cup Granola
Instructions
Drain the peaches and cut into bite-sized pieces.

Divide the peaches into 4 small cups.

Add 3-4 oz. of yogurt to each cup.

Top with 1/4 cup (or more of you like) of prepared granola to the top.
Notes
See post for link to Nutty California Granola.
To prepare the night before, leave off the granola topper until ready to eat.
Here is another idea to use canned peaches…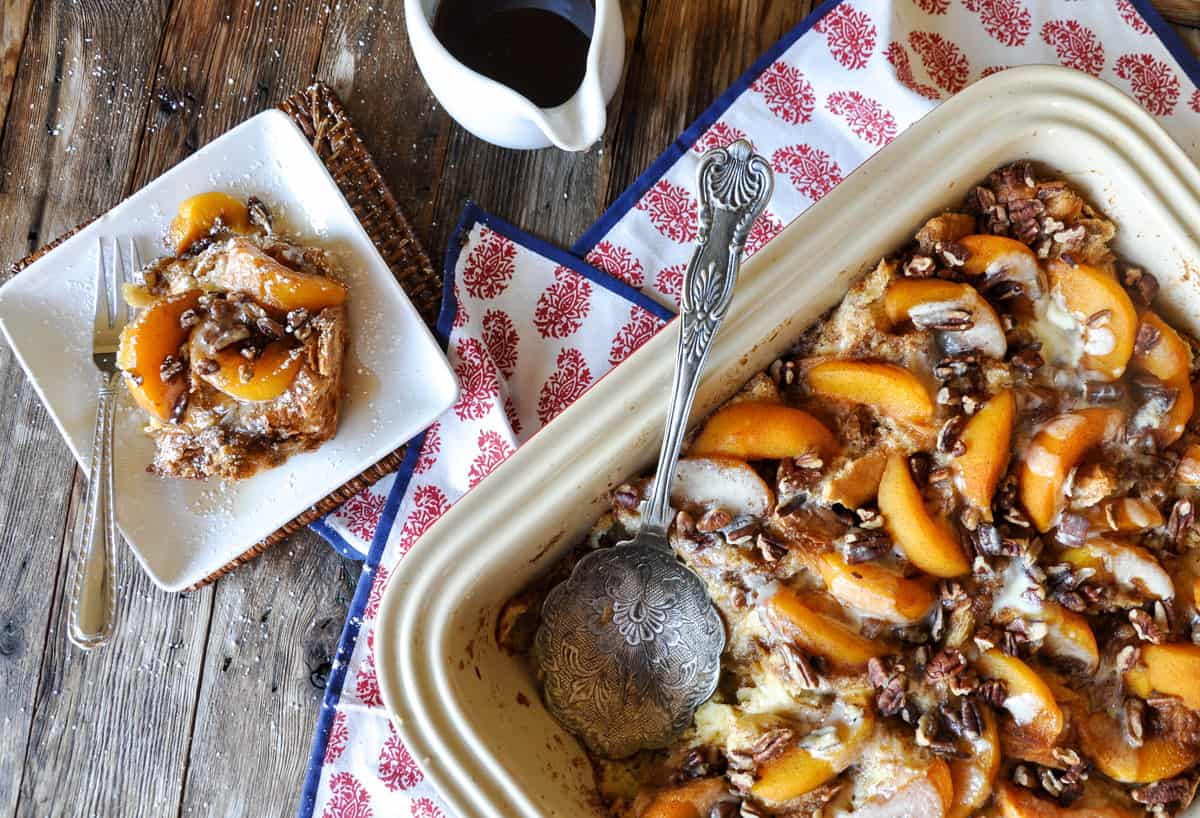 Peaches & Cream French Toast Bake