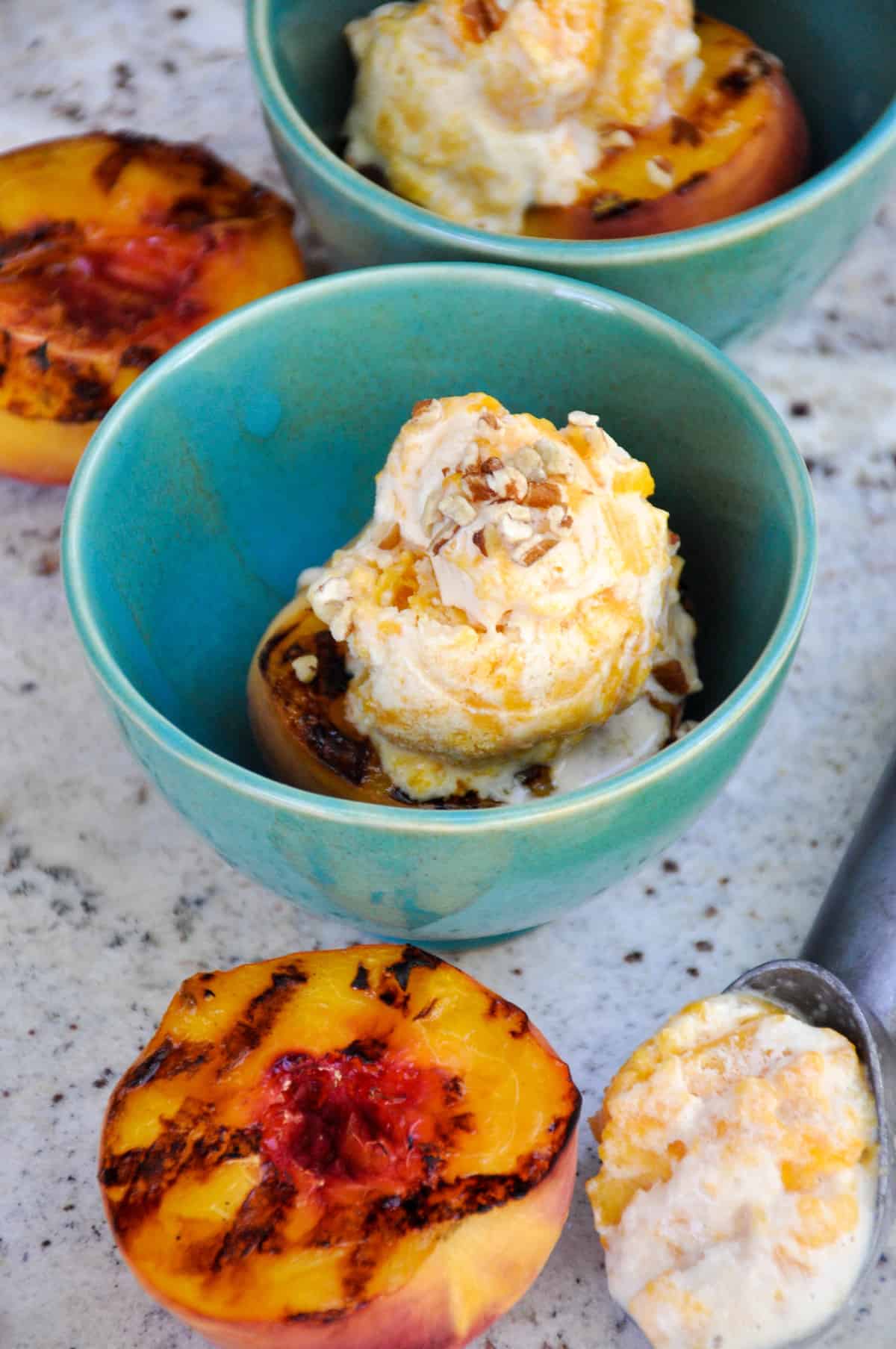 CA GROWN Blog
Discover. Learn. Connect.
Canned Peach Ice Cream over Fresh Grilled Peaches
August 2, 2017
Eat the Season!
Sign Up For Weekly Recipes
« Back to Recipes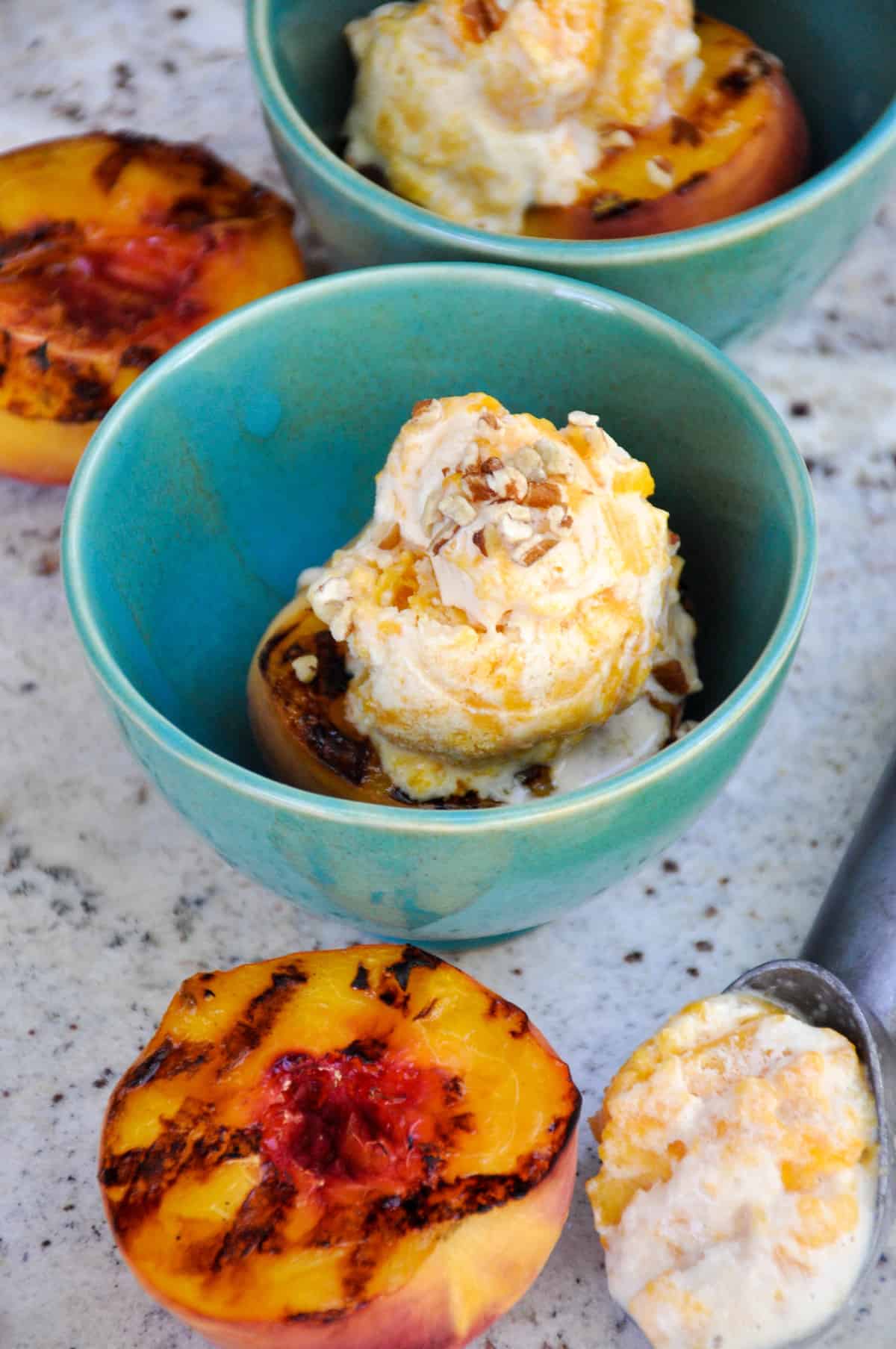 Canned Peach Ice Cream over Fresh Grilled Peaches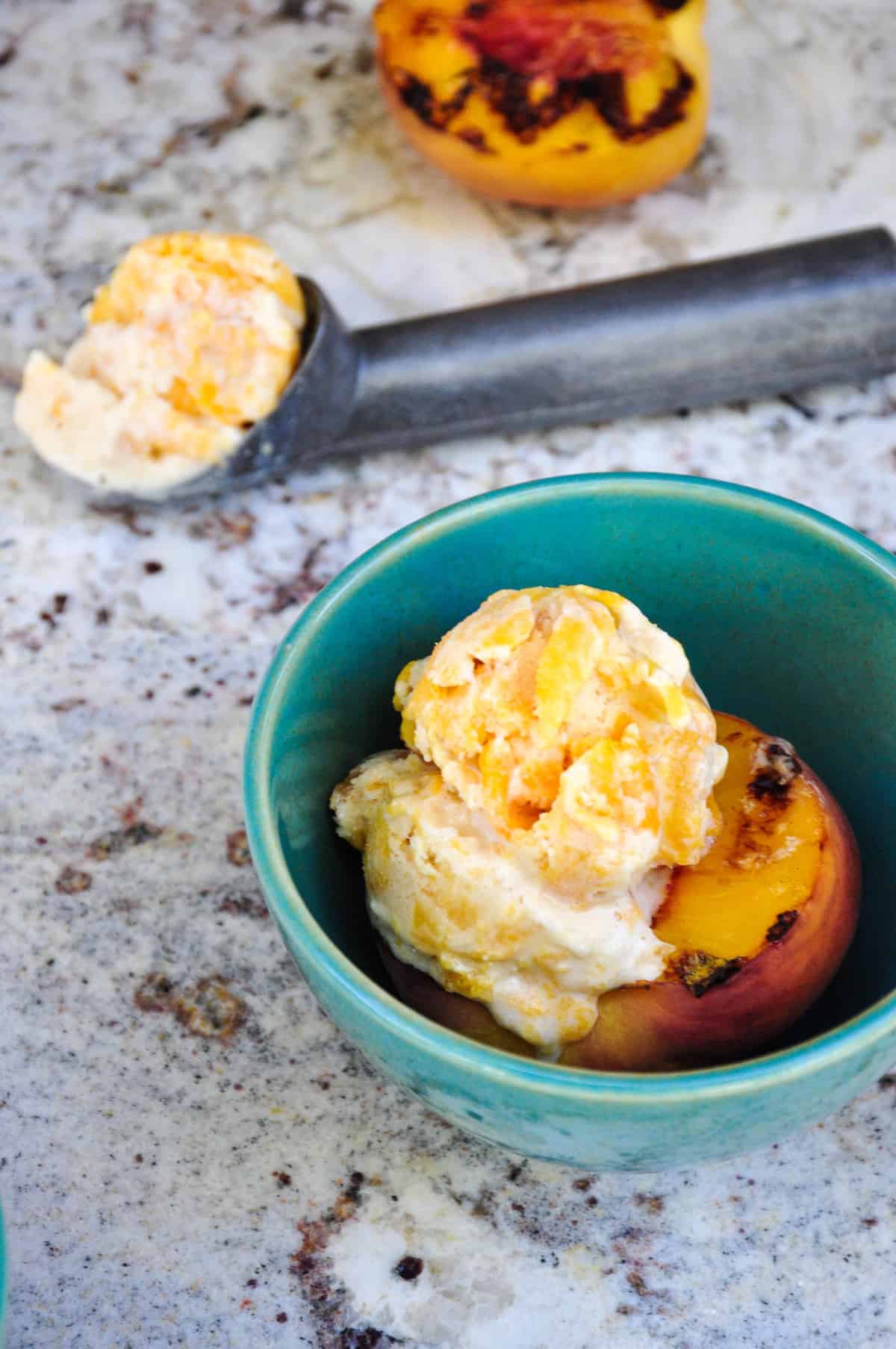 Go with me on this…
Usually Peach Ice Cream is a very lengthy process, requiring some cooking and major amounts of elbow grease.
I wasn't in the mood, but I did want homemade Peach Ice Cream!
I made this frozen treat in less than five minutes one morning and popped it in the freezer a few hours and we had a delectable treat for dessert that night. I only used three ingredients in this ice cream and we already know one of them is a can of peaches…
This might even be already in your pantry as hold-overs from Thanksgiving. Yep, that's right…evaporated milk, sweetened condensed milk and sliced peaches in juice!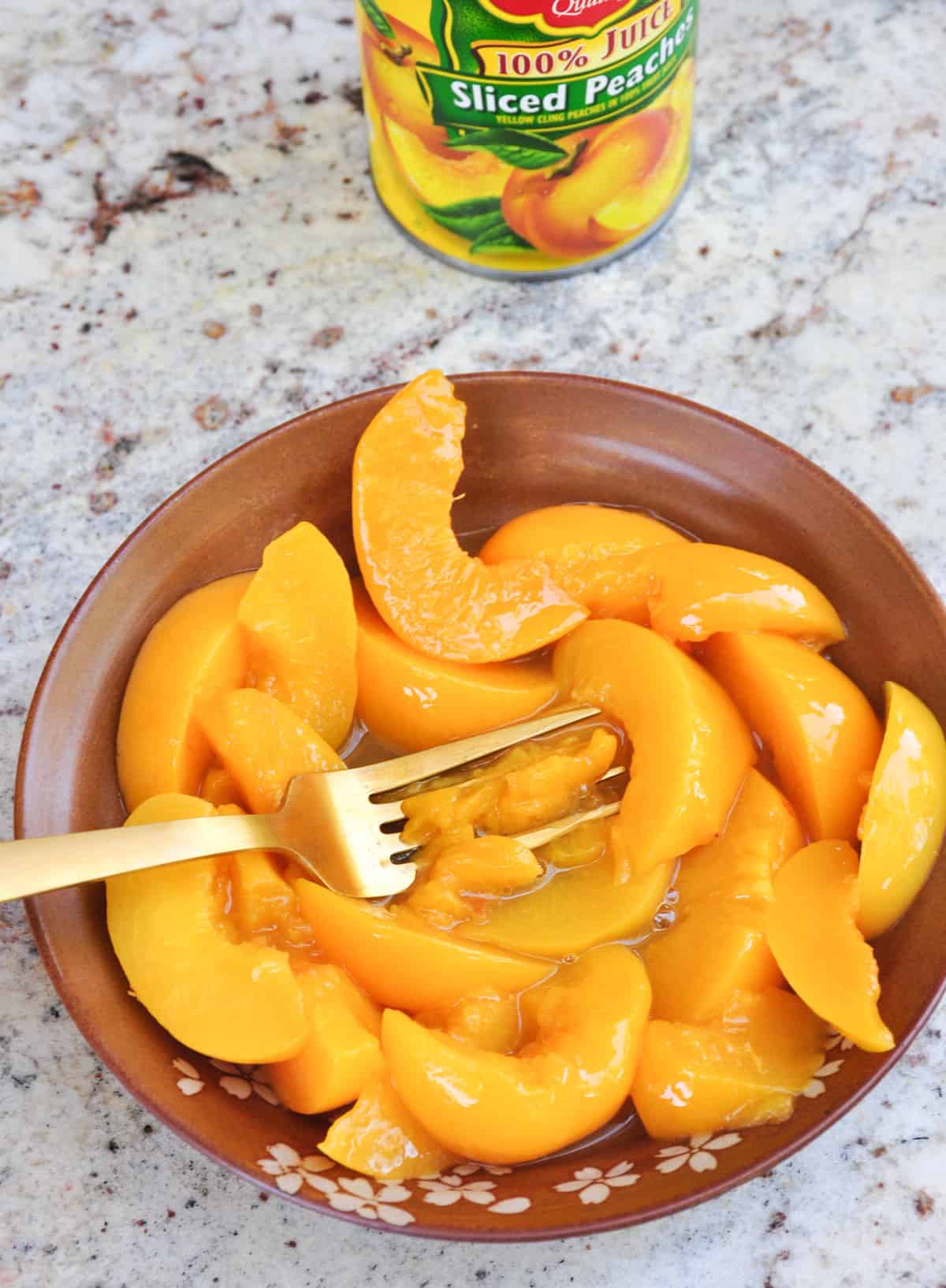 Take your sliced peaches, mostly drain them and mash up with the back of a fork or knife in a shallow bowl.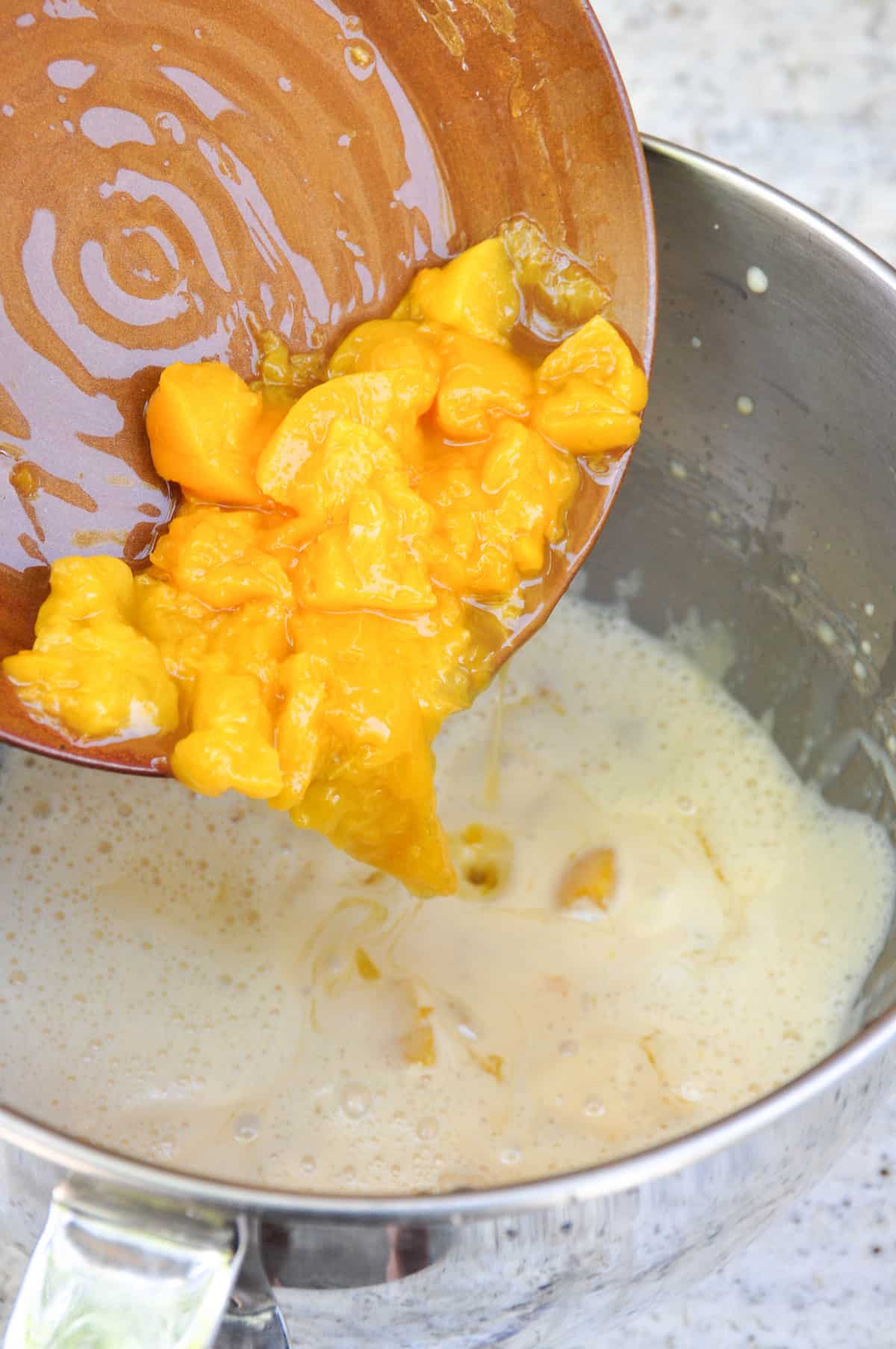 Pour into the already combined evaporated and sweetened condensed milk mixture.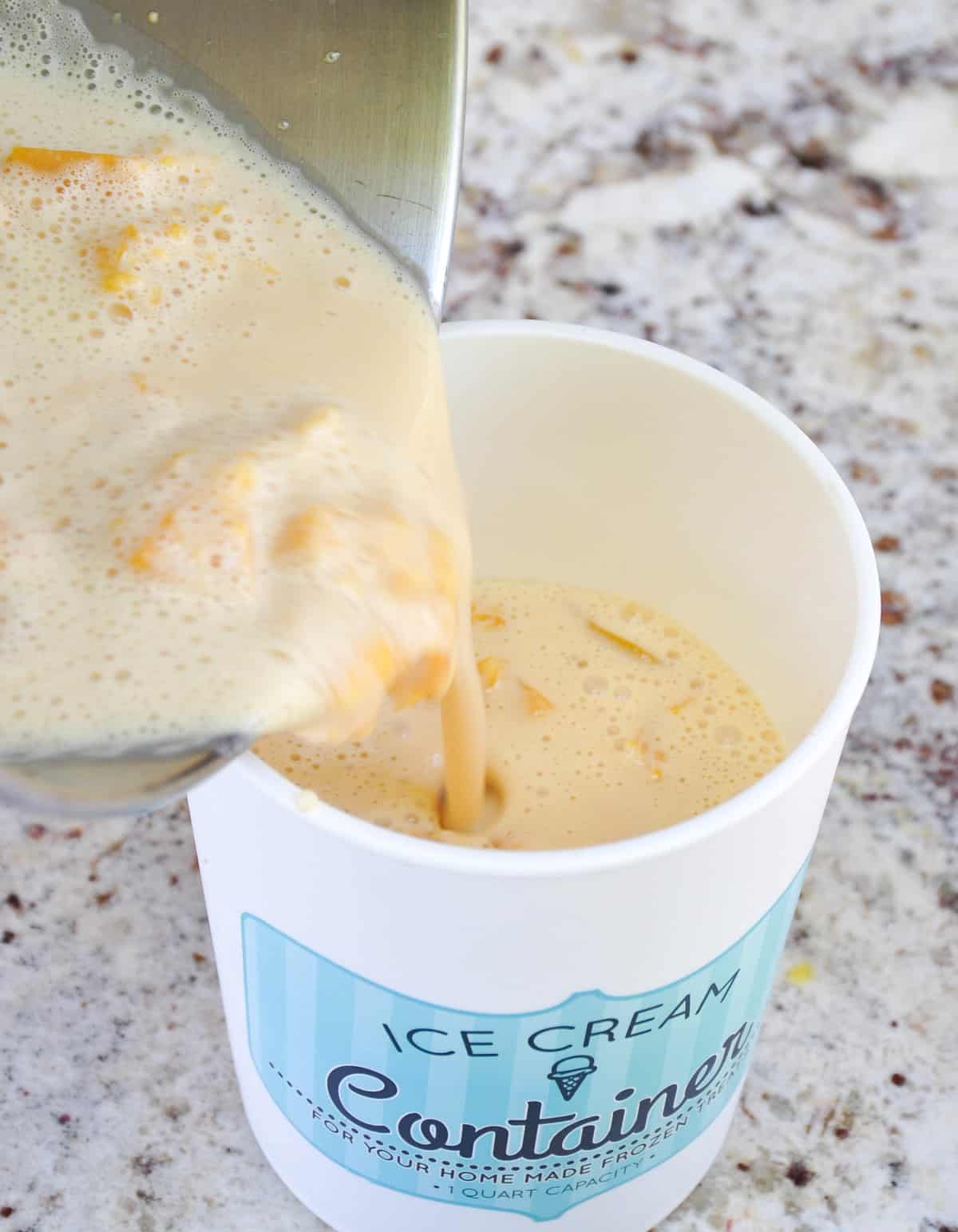 Stir well and pour the mixture into an ice cream container. Freeze for 3-4 hours!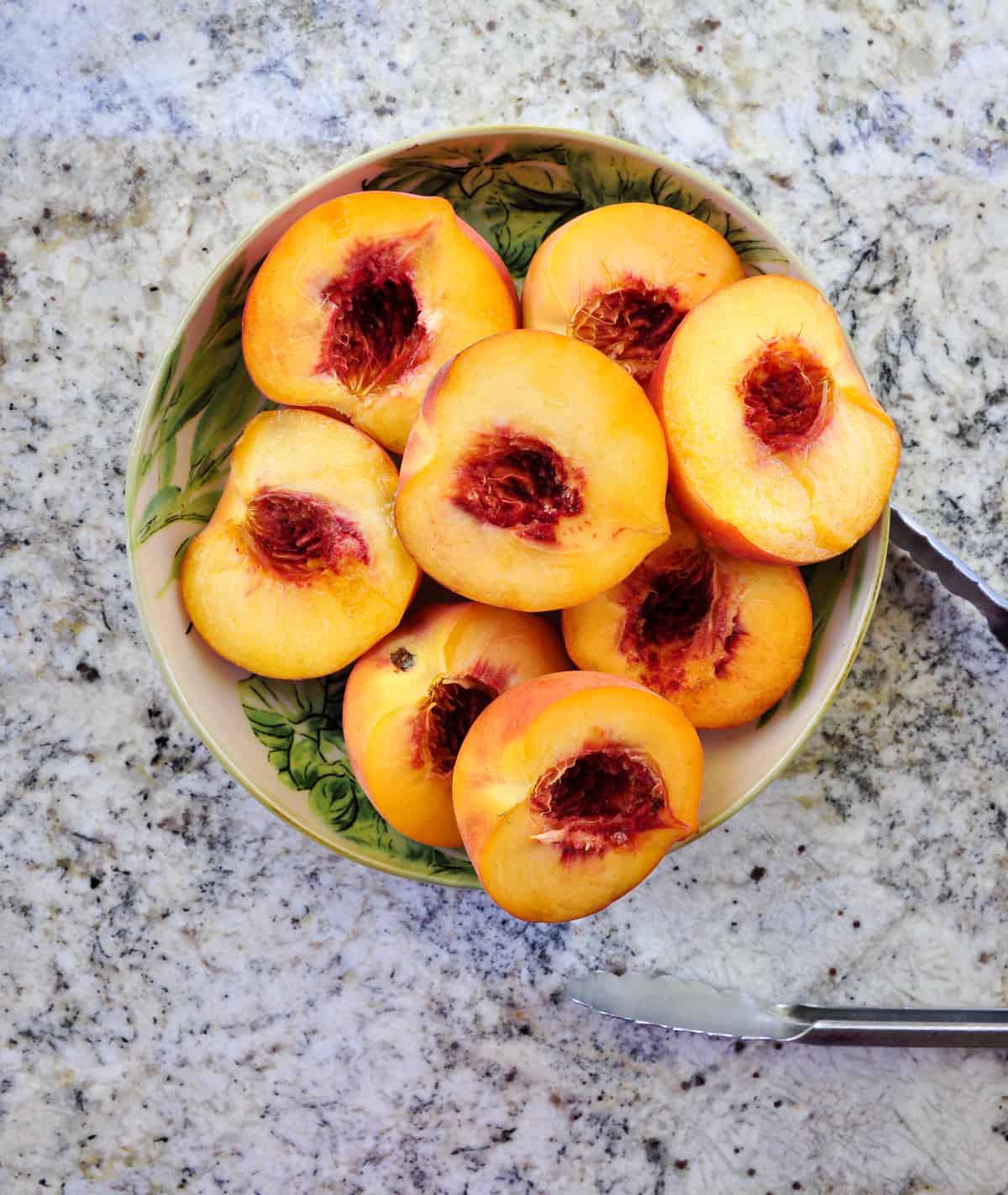 Later that evening, I prepped my grilled peaches by splitting them and removing the pit.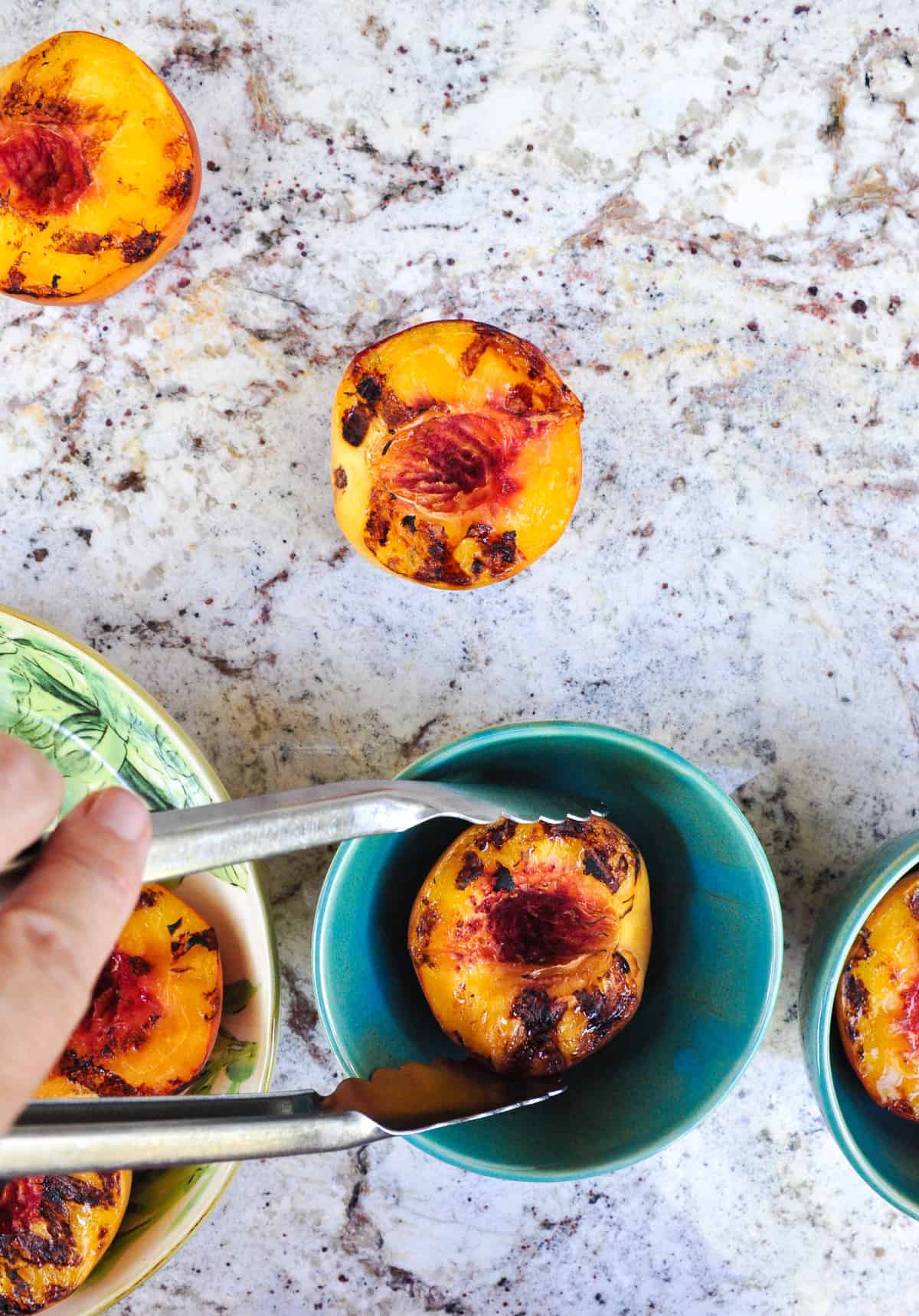 I grilled on high heat for a few minutes to char the flesh and begin to bring out the sugars, then placed a single halve into the ice cream bowl.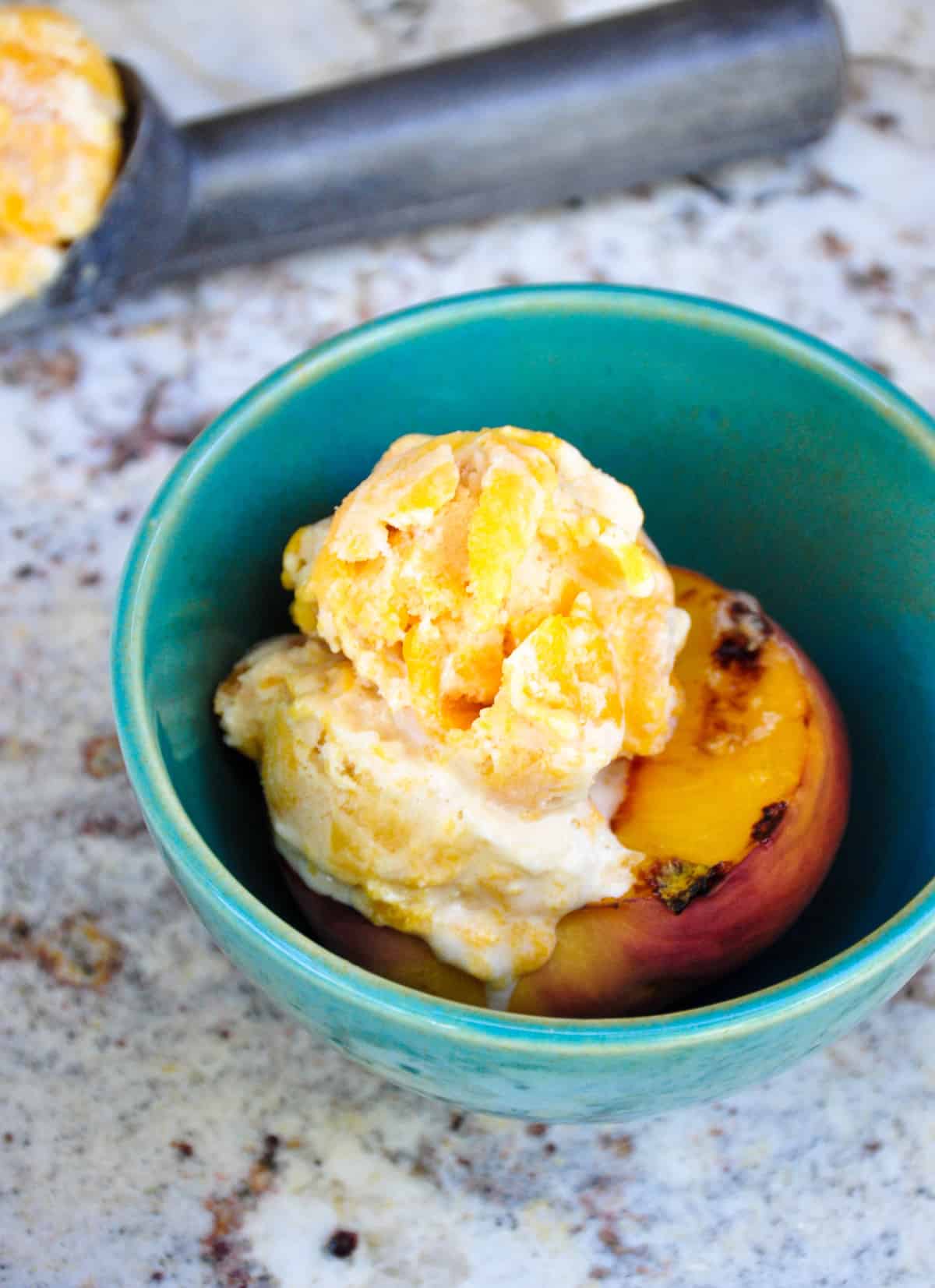 Top the grilled peach half with a generous scoop of the peach ice cream!
I decided to top mine with a few chopped pecans to add some crunch and texture…the flavors remind me of peach cobbler.
Yum-O!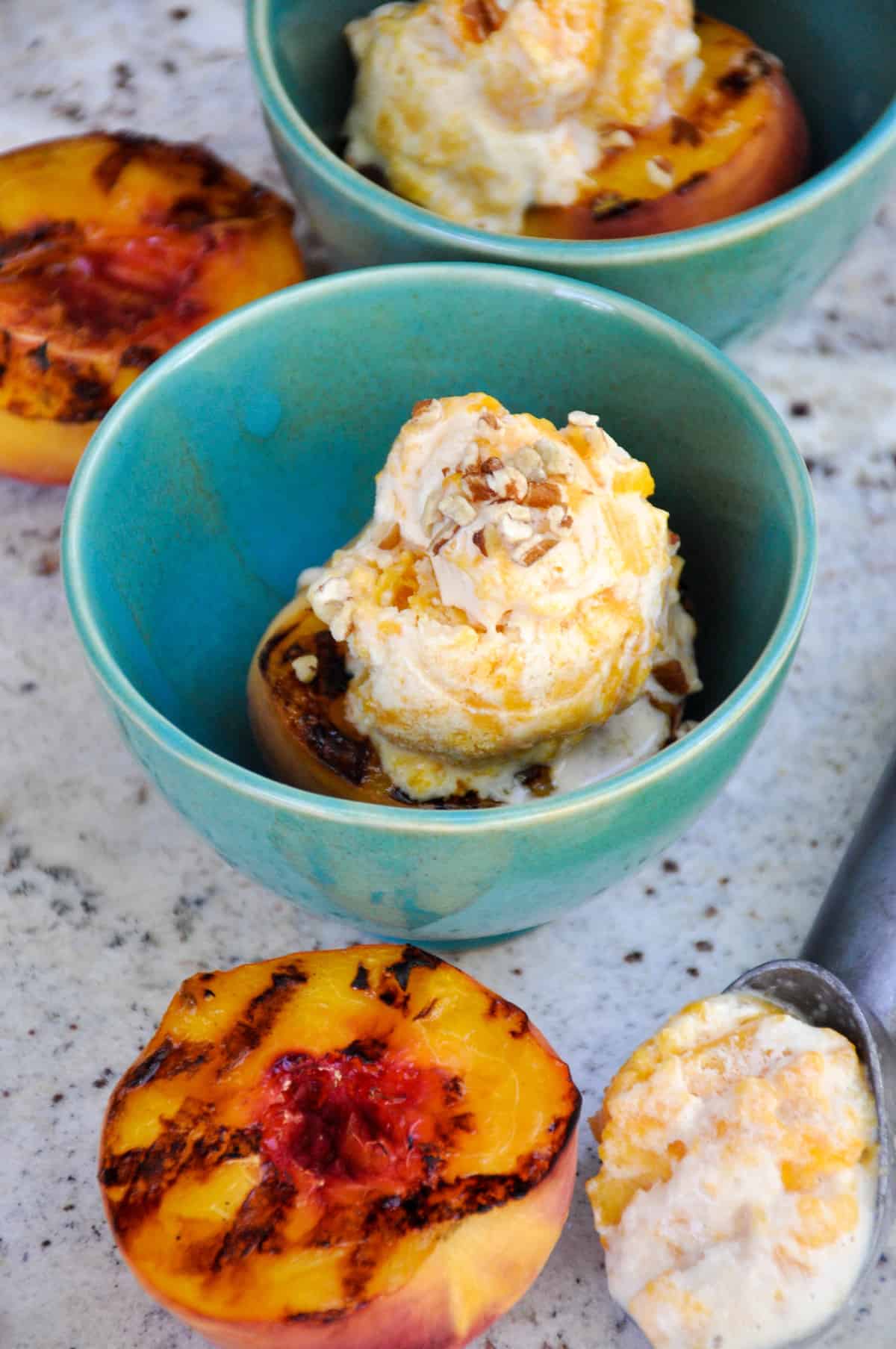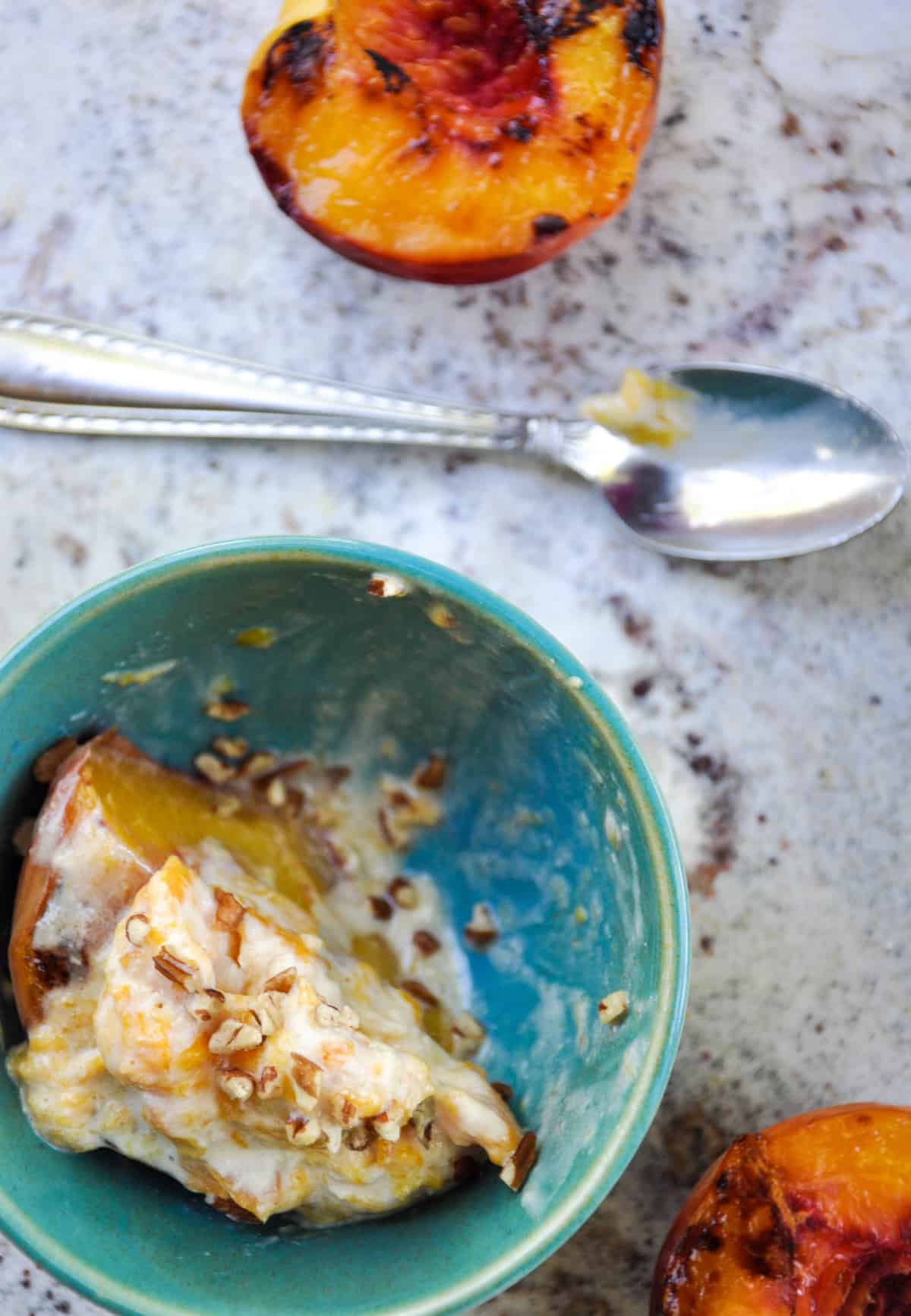 Enjoy!
CANNED PEACH ICE CREAM ON FRESH GRILLED PEACHES
1 14oz. can sweetened condensed milk
1 12oz. can evaporated milk
1 can sliced peaches in juice
4 fresh peaches
1 cup chopped pecans
Combine the evaporated and condensed milk in an electric mixer and whisk on high while you cut up the peaches.
Pour off most of the juice from the can of peaches and place them in a shallow plate. Using the back of a fork or a knife, cut and smash the peaches up. This will release some liquid which is fine.
Add the peach mixture to the milk and mix well.
Place in a container that will freeze well and transfer to the freezer for a few hours. Remove 15 minutes prior to serving to soften.
When you are ready to serve, halve the peaches and remove the pits. Place on a hot grill and char for a few minutes until the desired doneness.
Place a half into a bowl and top with a generous amount of ice cream.
Top with chopped pecans!
Serves 8
Love stone fruit? Check out these other delish recipes!