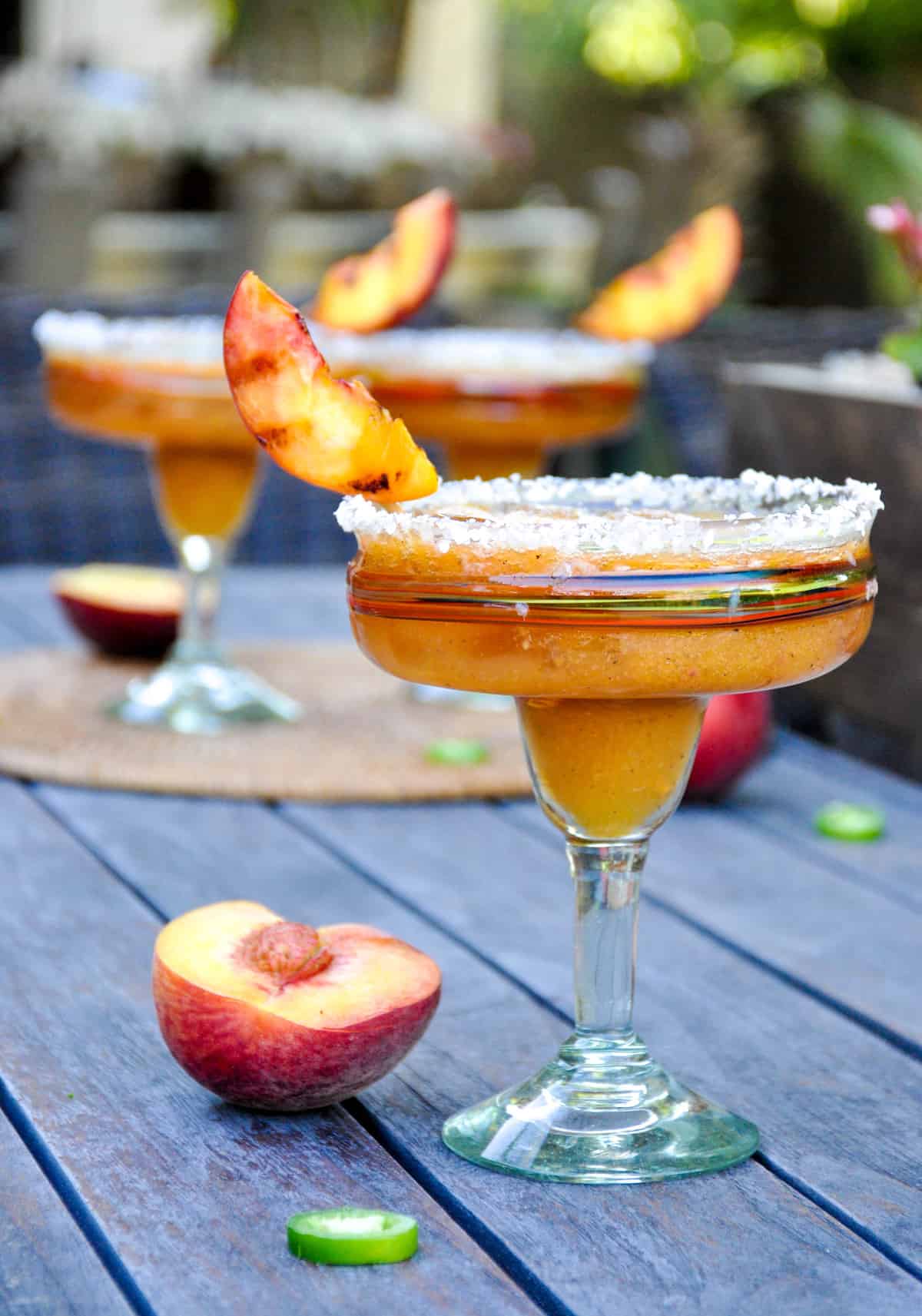 CA GROWN Blog
Discover. Learn. Connect.
Spicy Grilled Peach Margarita
July 5, 2017
Eat the Season!
Sign Up For Weekly Recipes
« Back to Recipes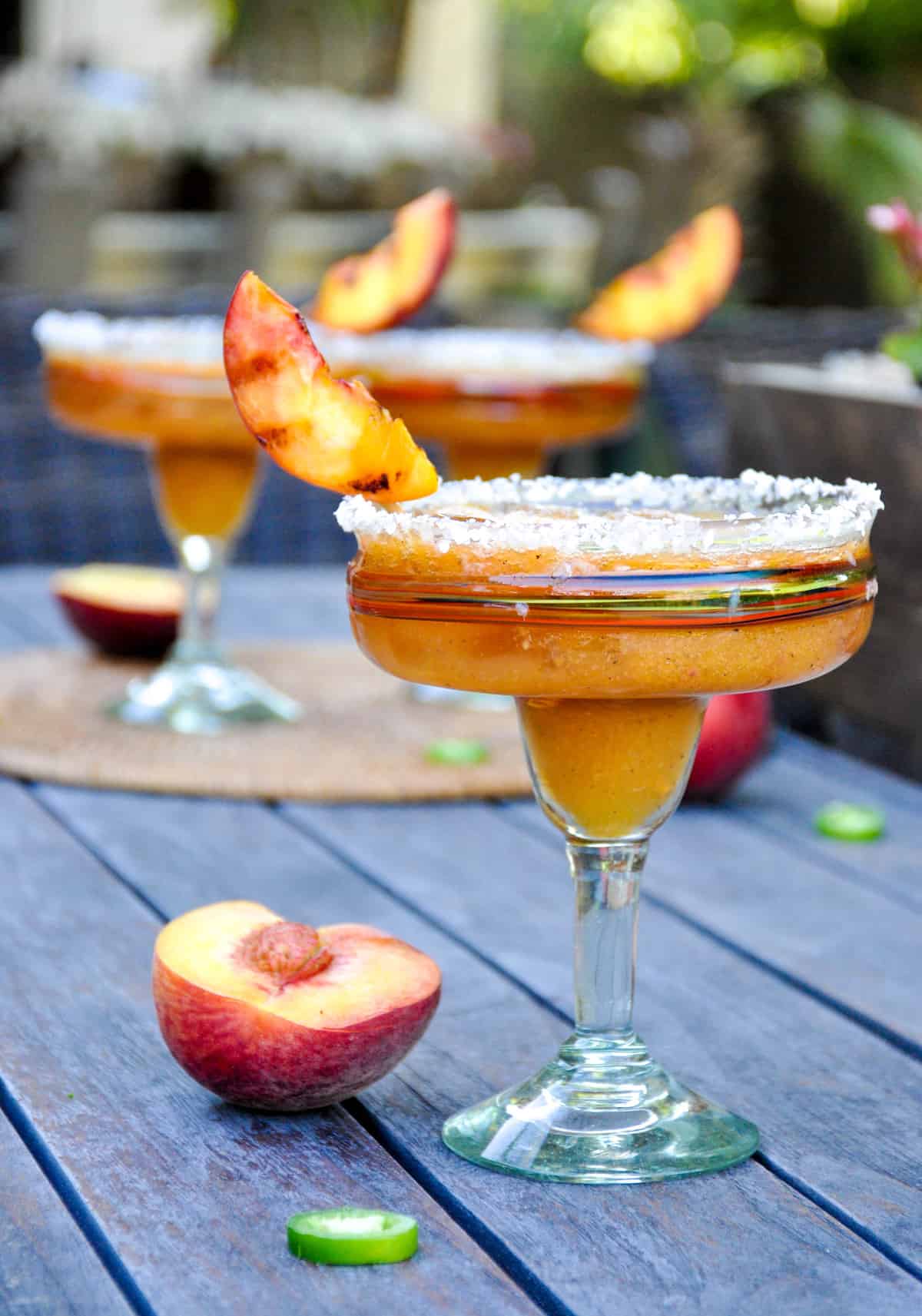 Spicy Grilled Peach Margarita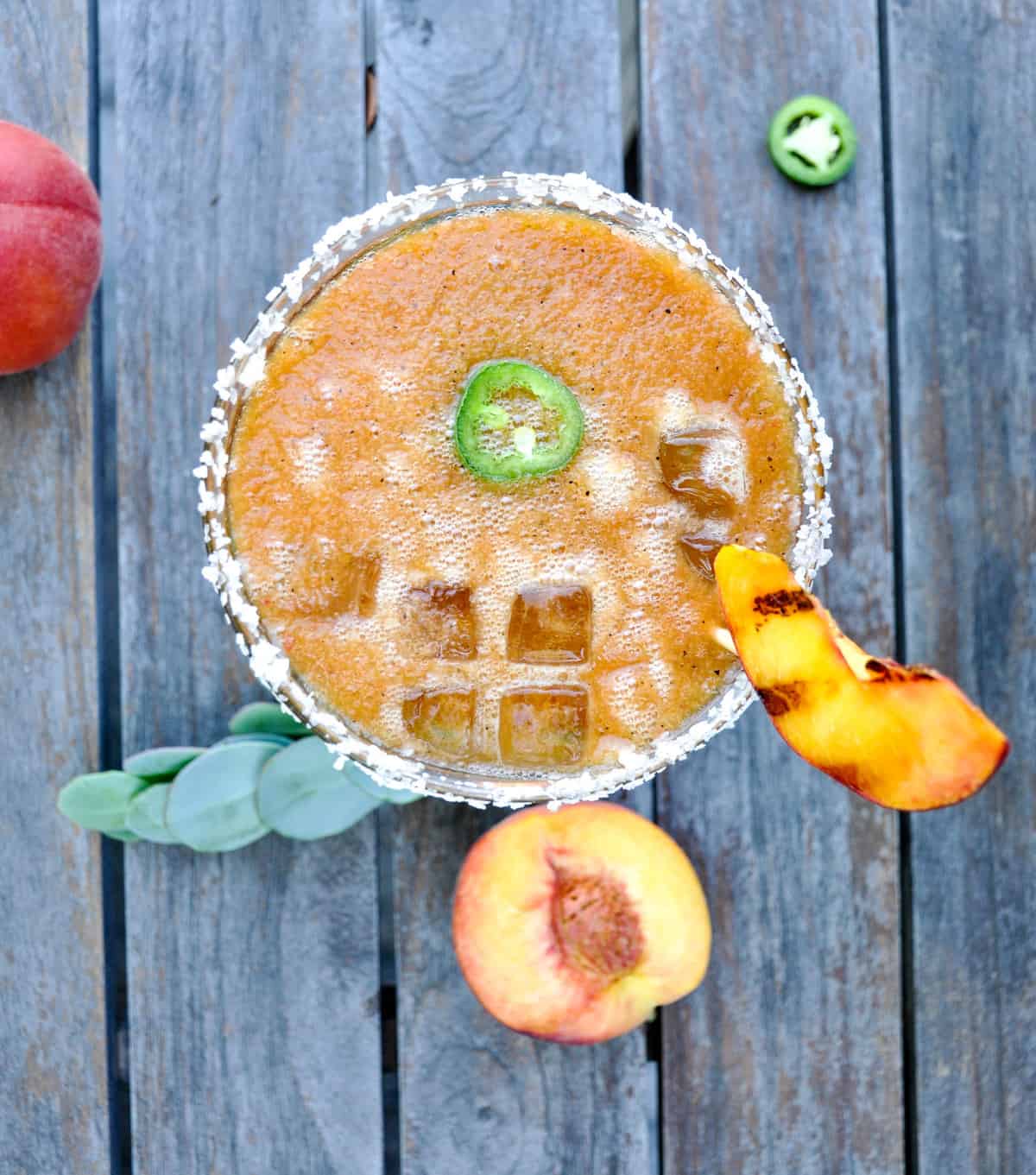 It's peach season y'all!
It didn't take much brain power to know how I wanted to use these plump, sweet peaches I found at my local market. We love grilled anything, so why not peaches! And why not in a drink?
And why not in a drink?
The grilling imparts a smoky flavor that is unmatched. It is meaty and satisfying and sweet all at the same time. Plus, I added a grilled jalapeno from my garden and that adds a bit of heat. It's like all the things you could ever want in a drink…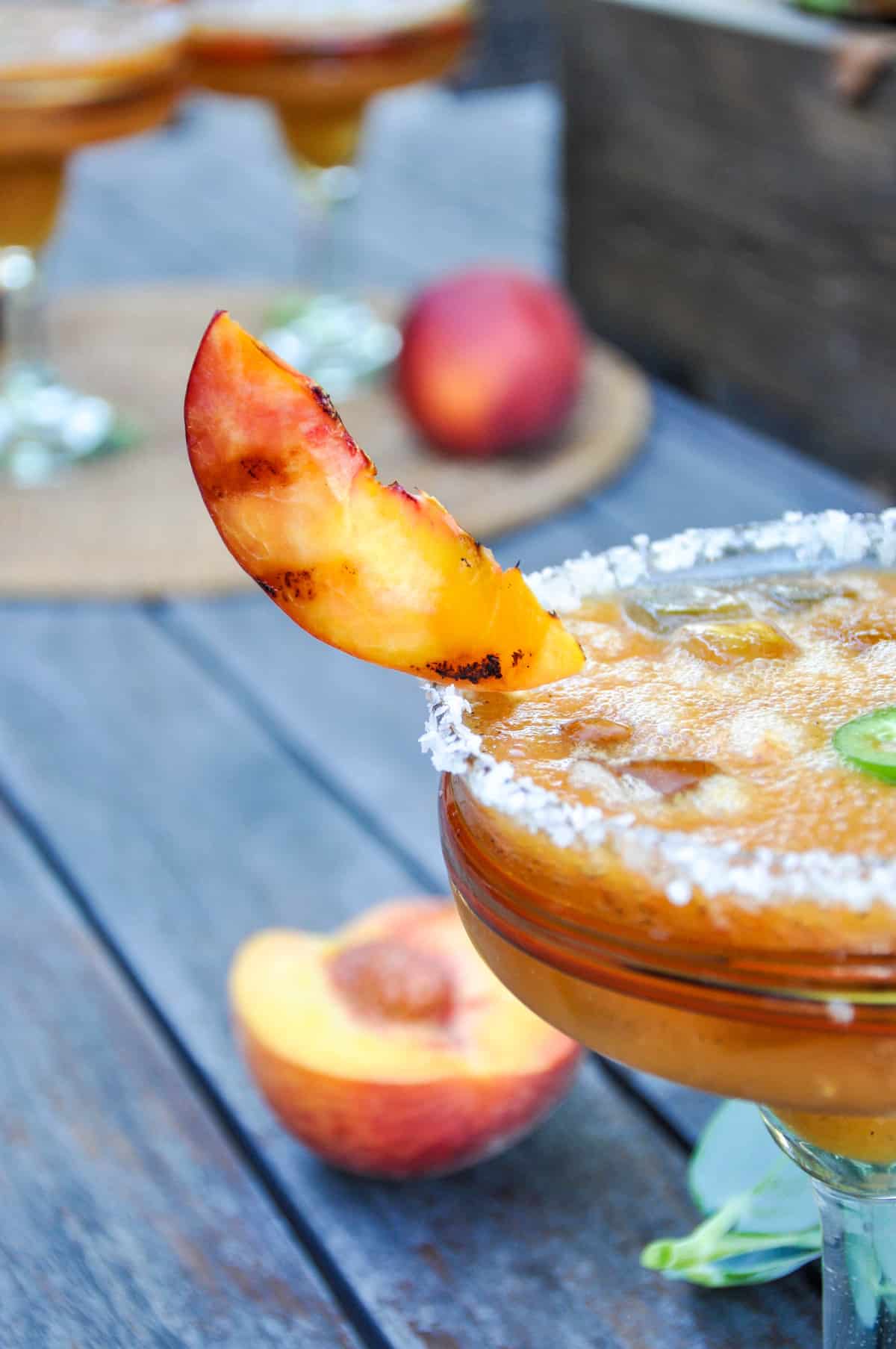 I dressed them up a bit with a grilled peach wedge to munch on while you enjoy this sweet poolside libation.
The grilling literally takes a hot minute (pun intended) and quickly gets whirled in the blender with a few other simple ingredients and voila…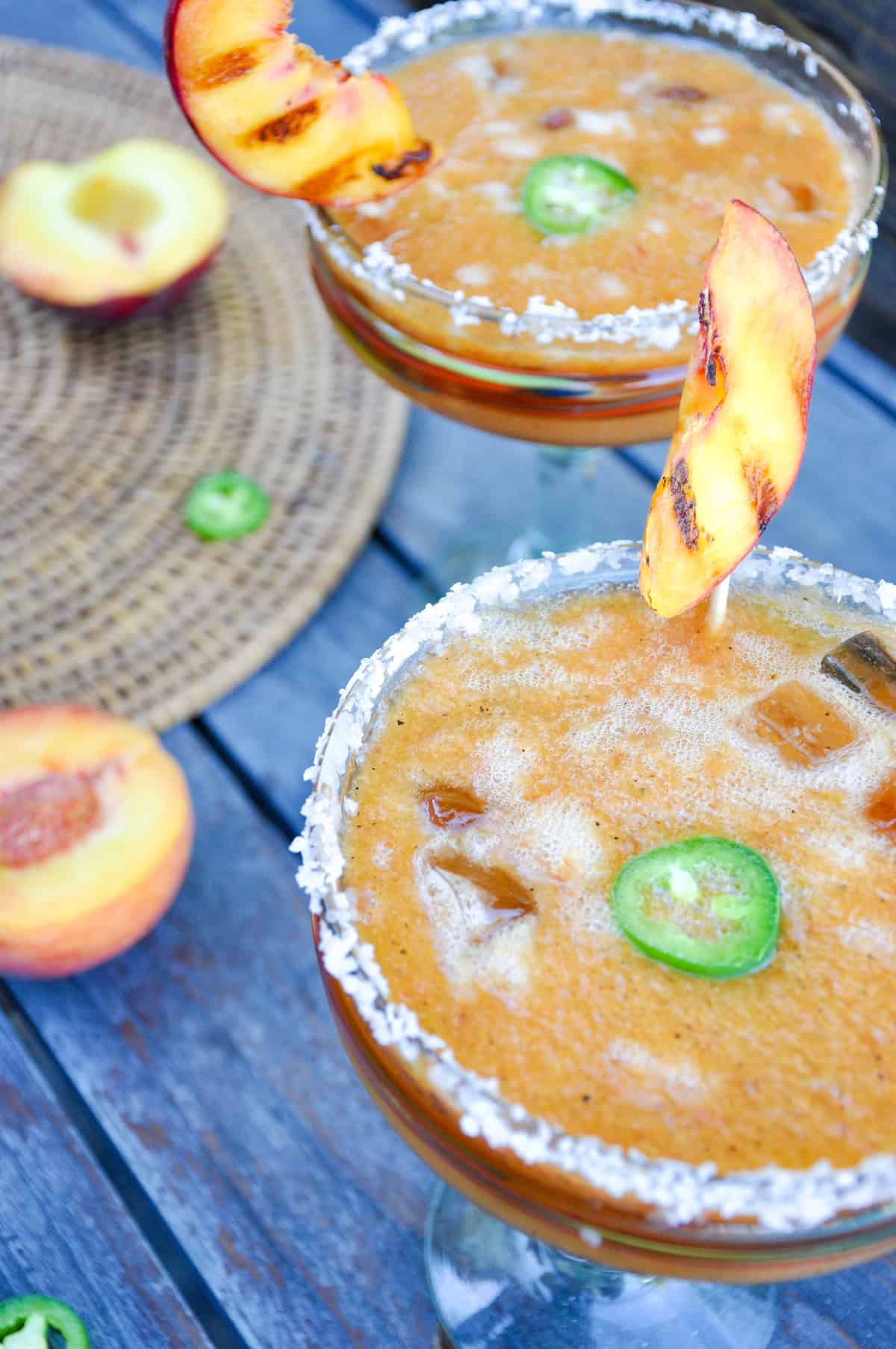 A beautifully refreshing summer drink to share with your guests!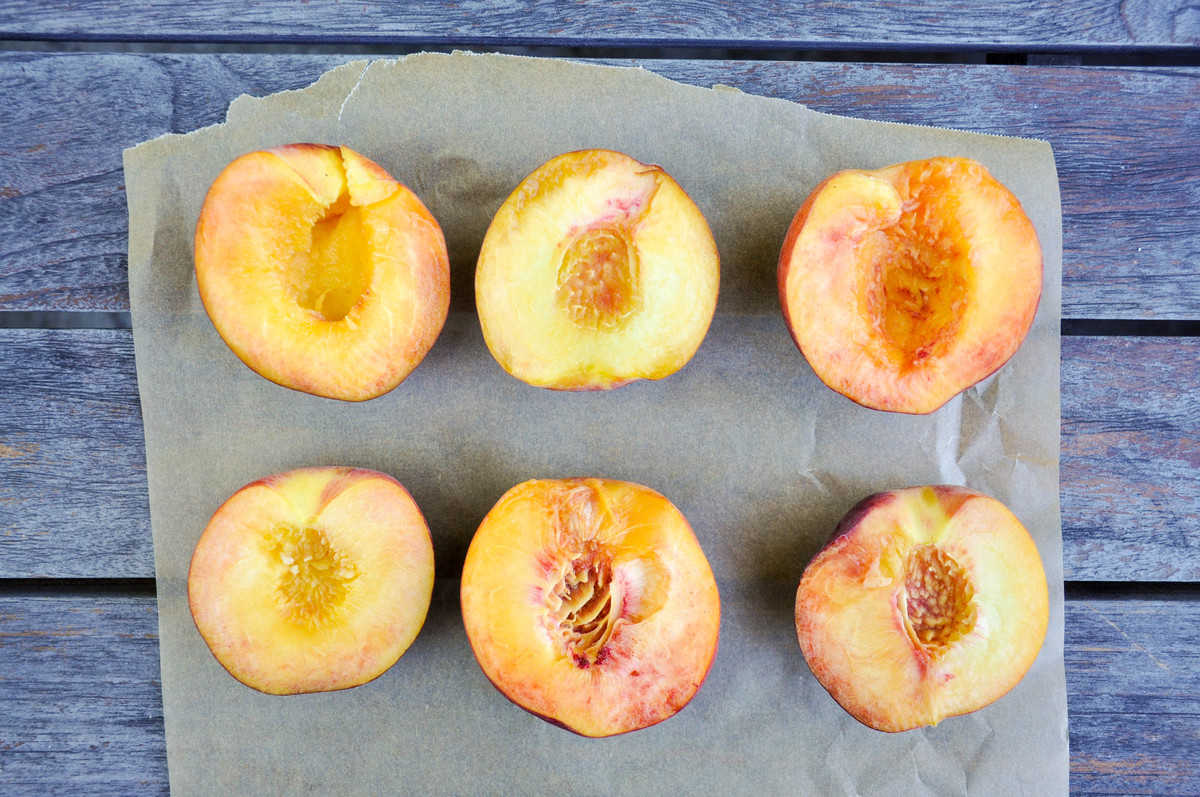 I used three whole peaches, split them in half and removed the pit.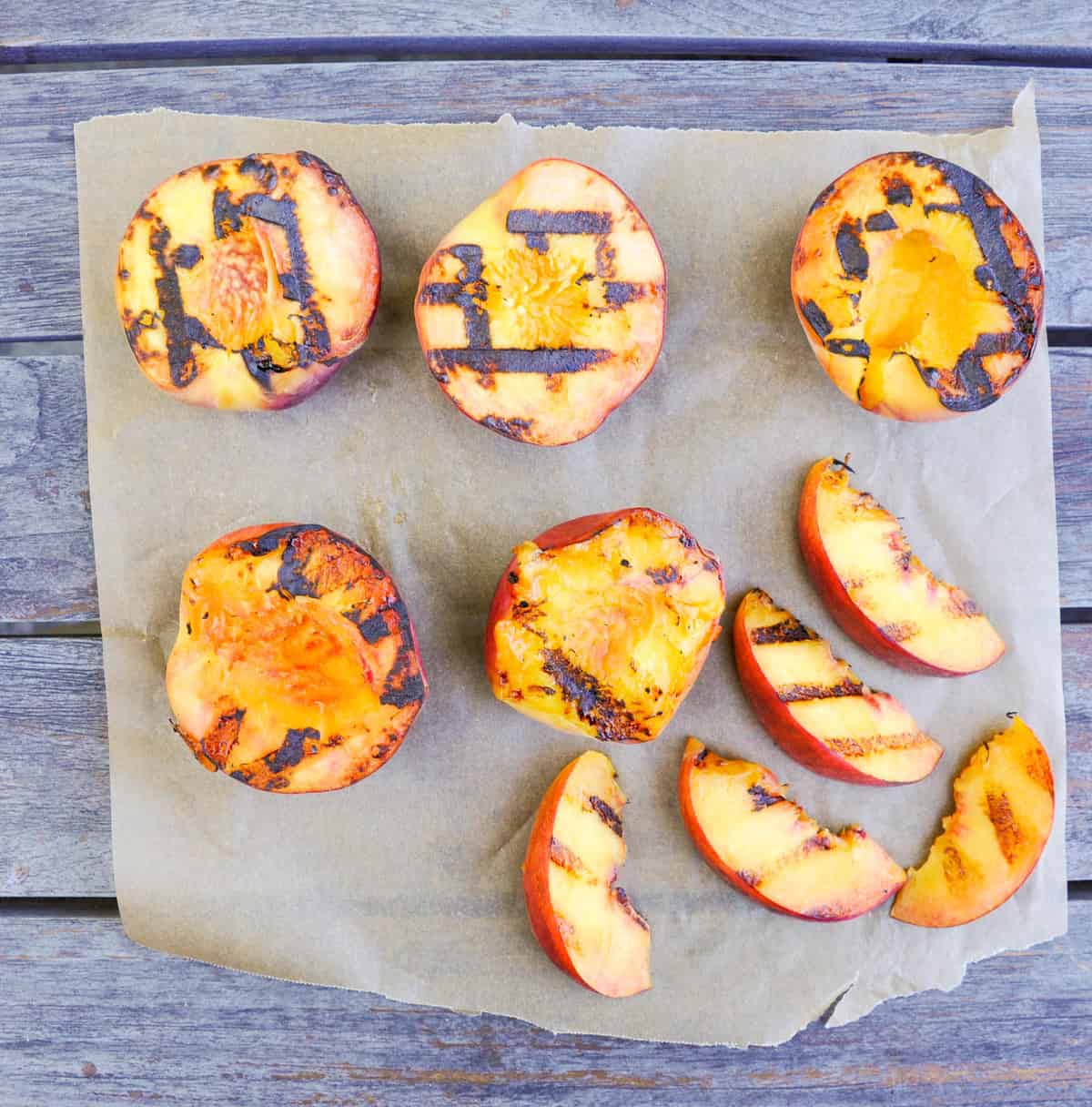 I cut one of the halves into wedges and grilled them all on a super hot grill until they were sufficiently charred.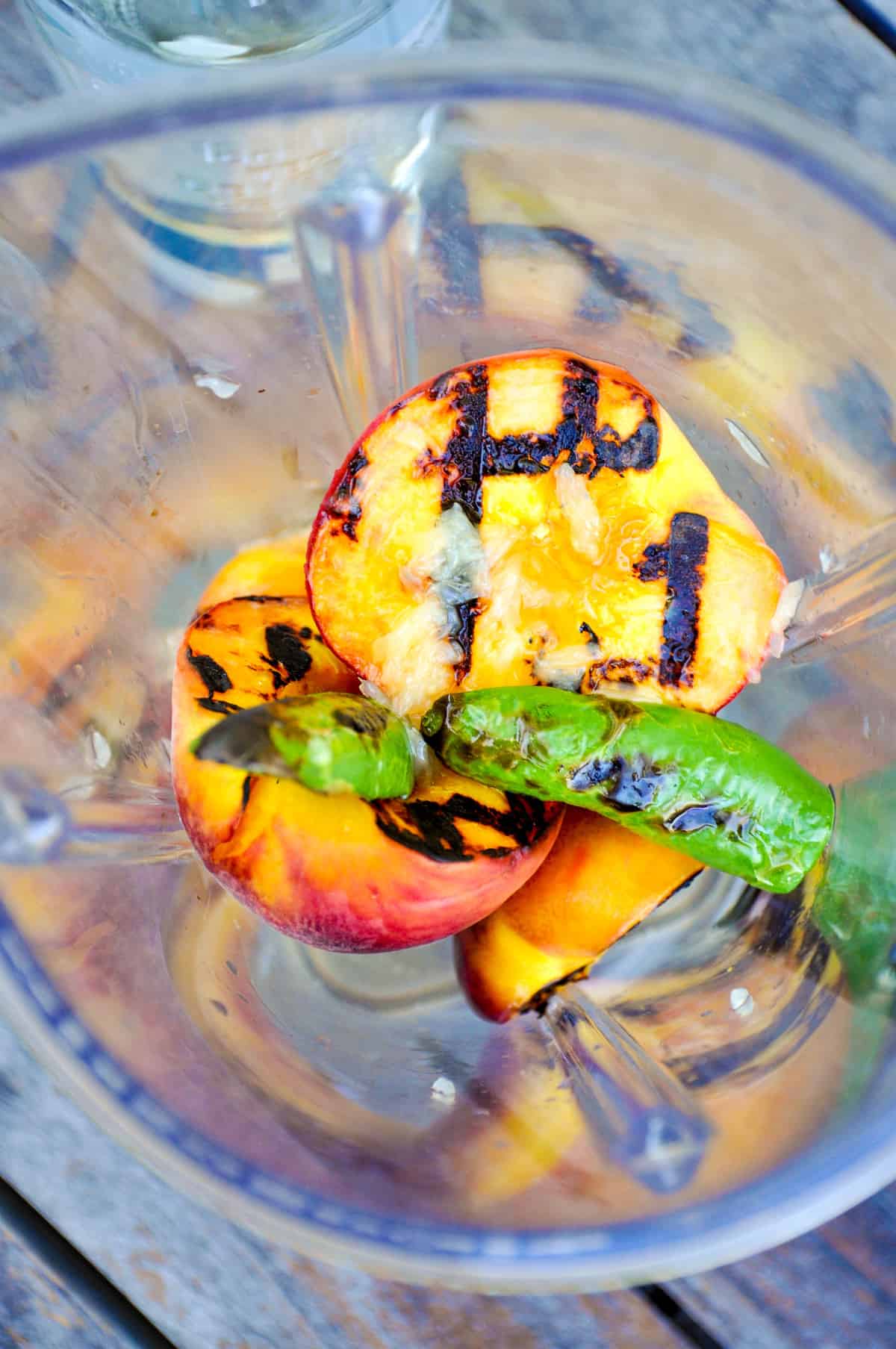 Place the peaches and the charred jalapeno into a blender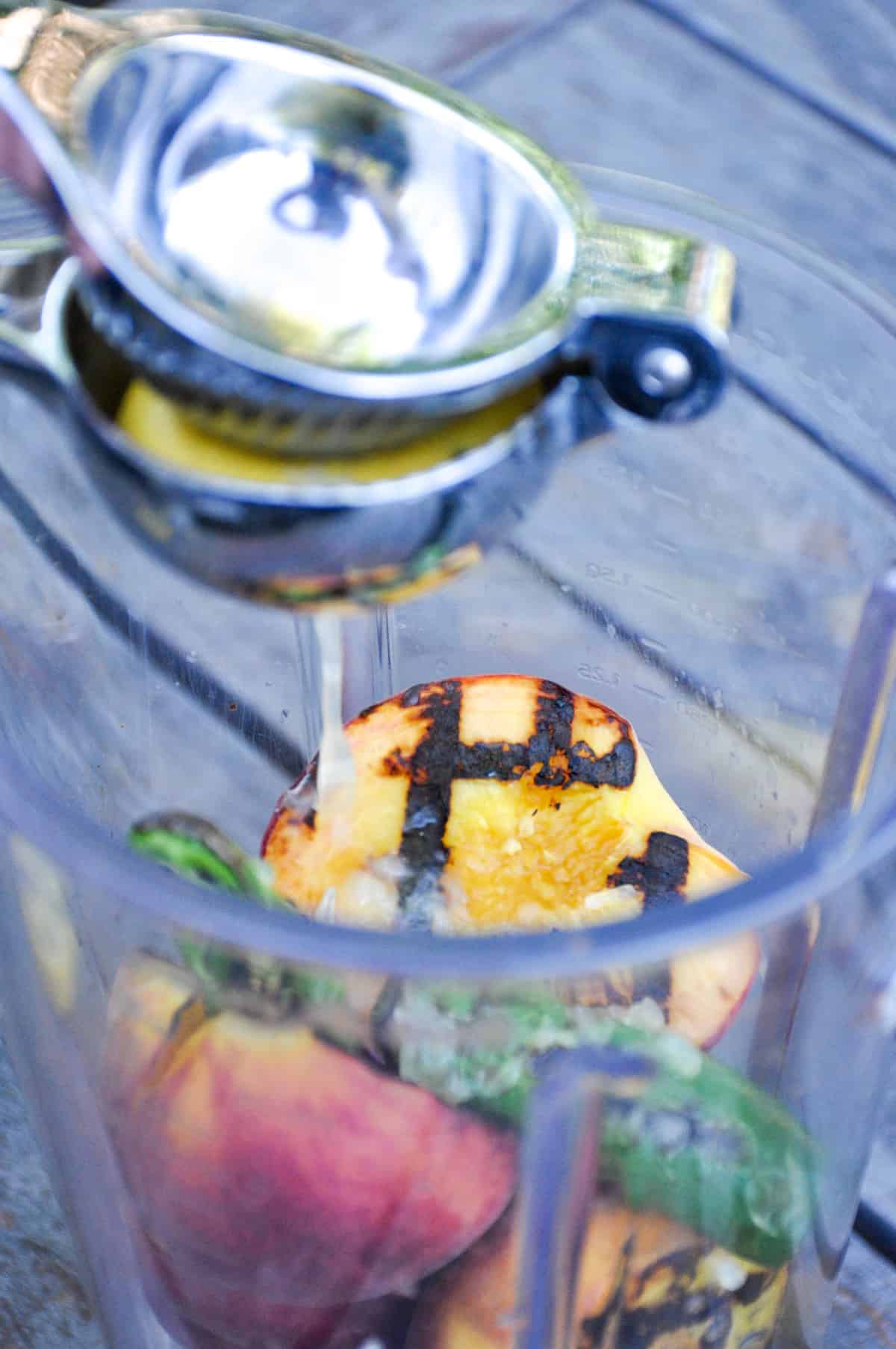 Squeeze a whole lemon into the container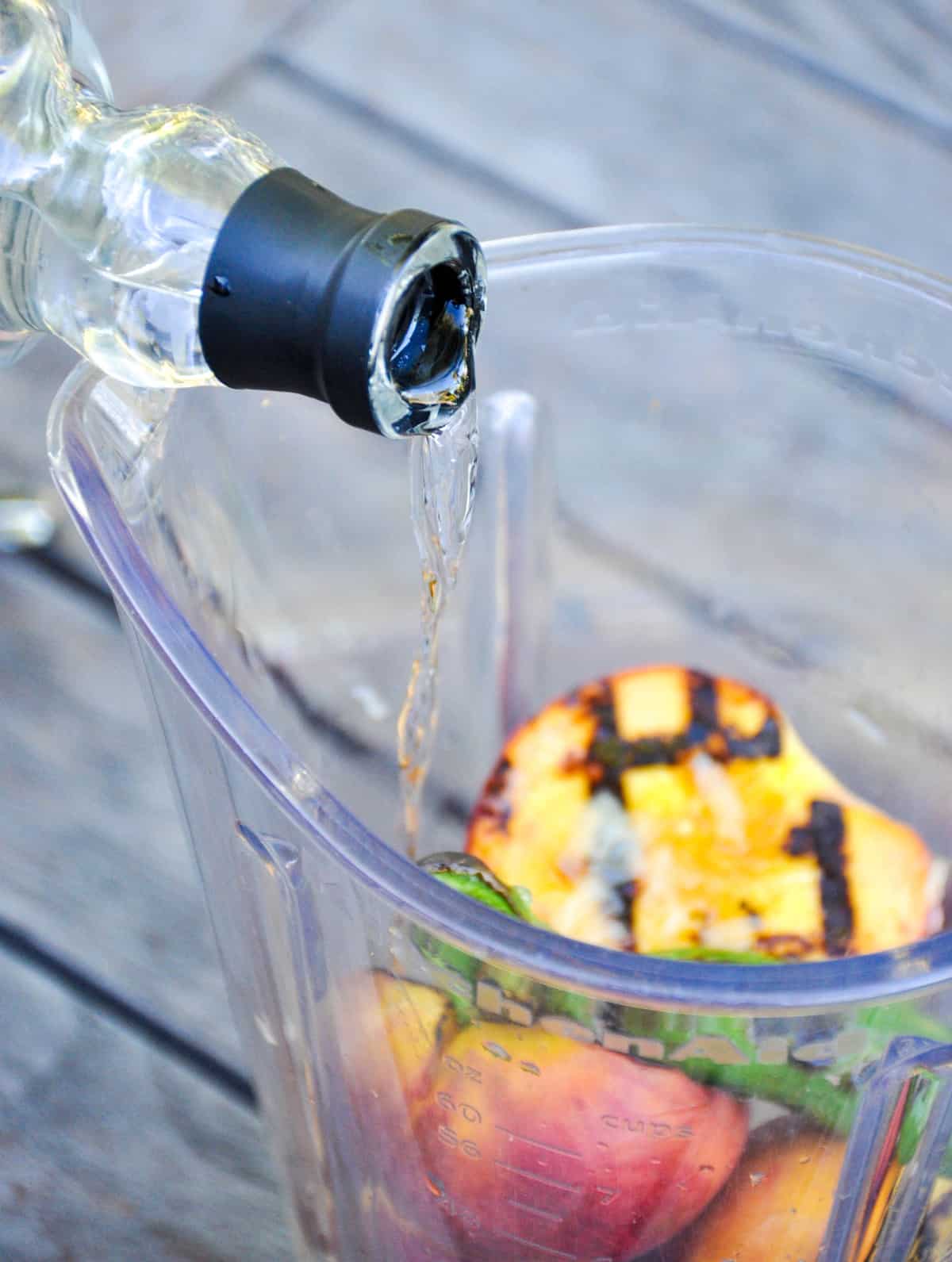 Add the tequila and simple syrup and blend on high for about a minute or until desired consistency.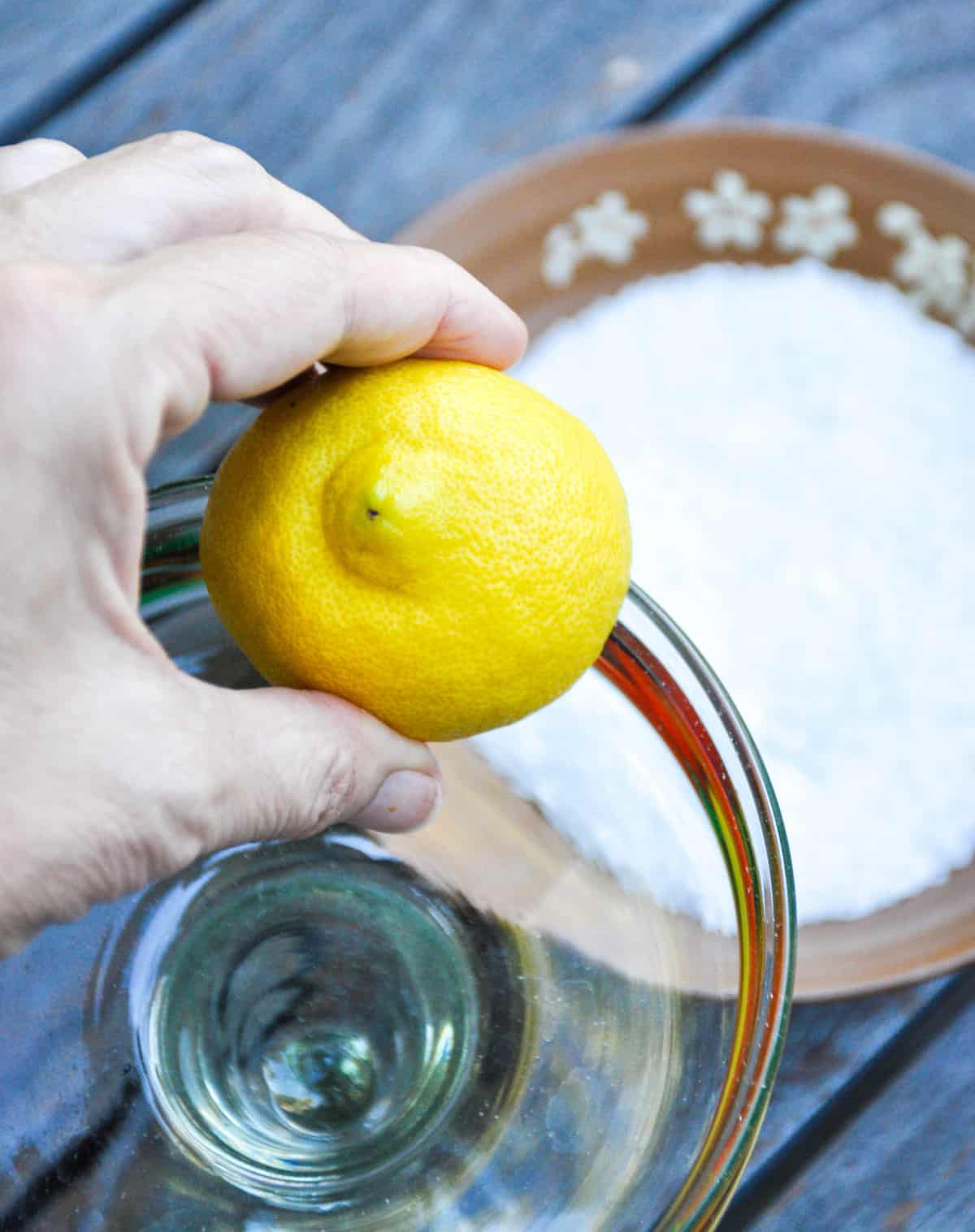 I used another lemon to moisten the rim of the glass and dipped into my margarita salt.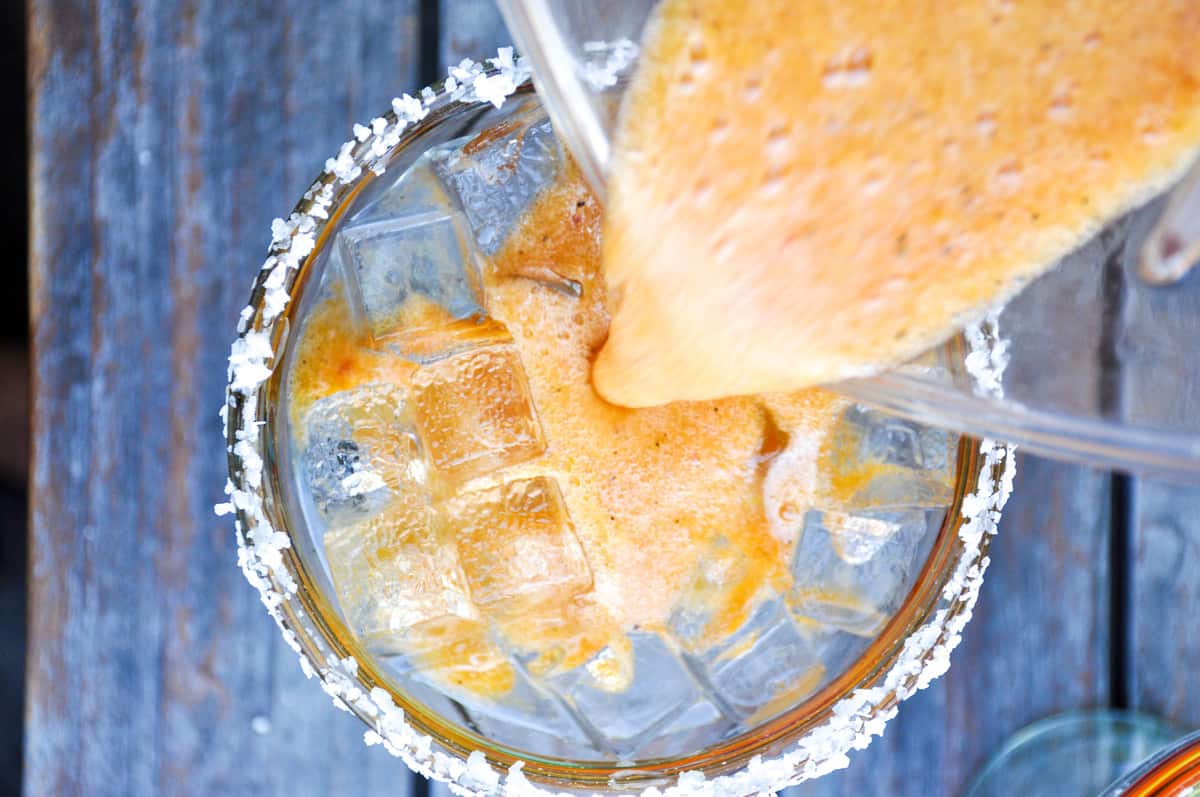 Add a few ice cubes to the glass and pour the peach goodness in.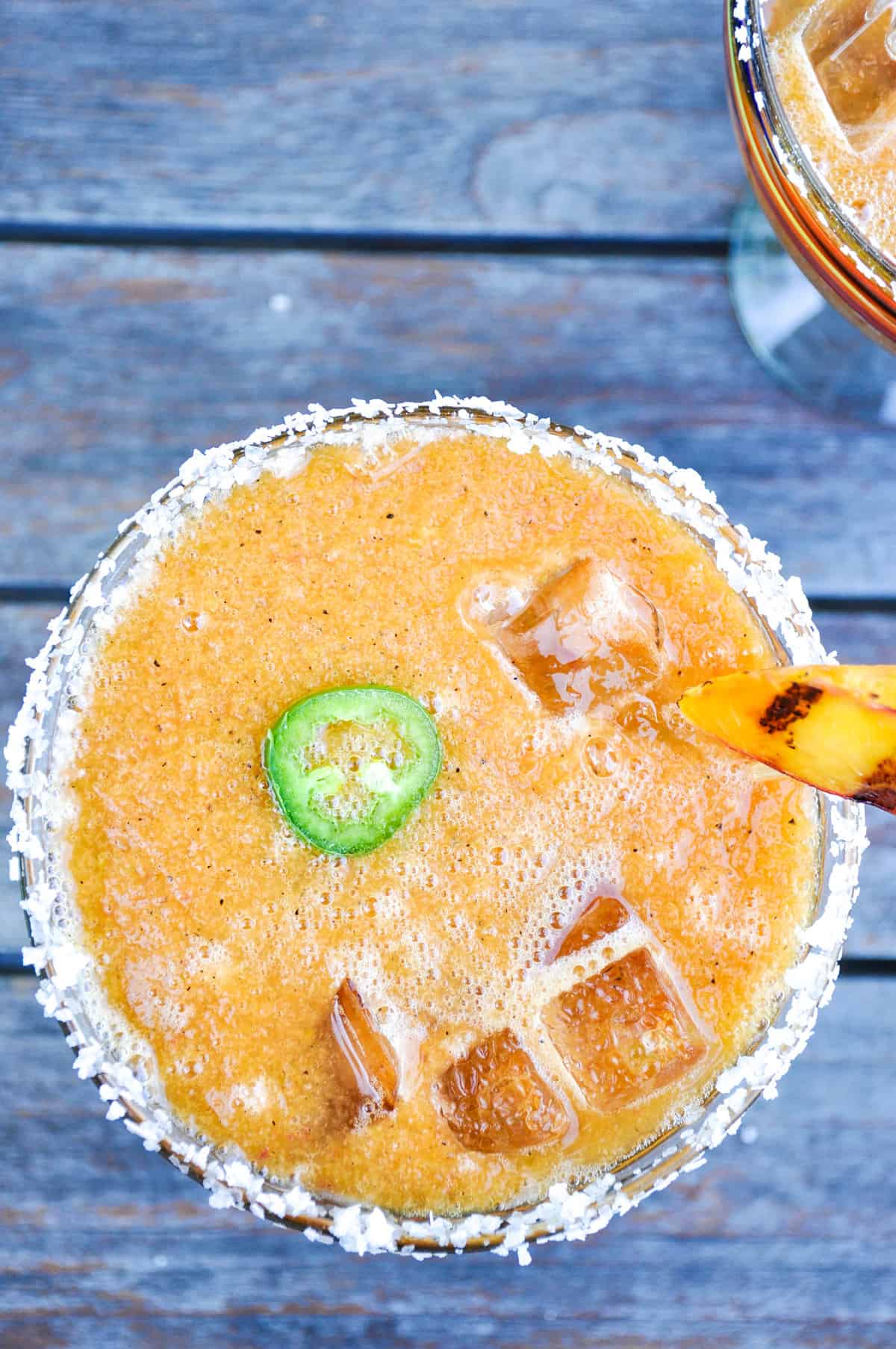 Add the grilled peach wedge to a skewer and pop in the drink. I also added a sliced jalapeno for color and fun.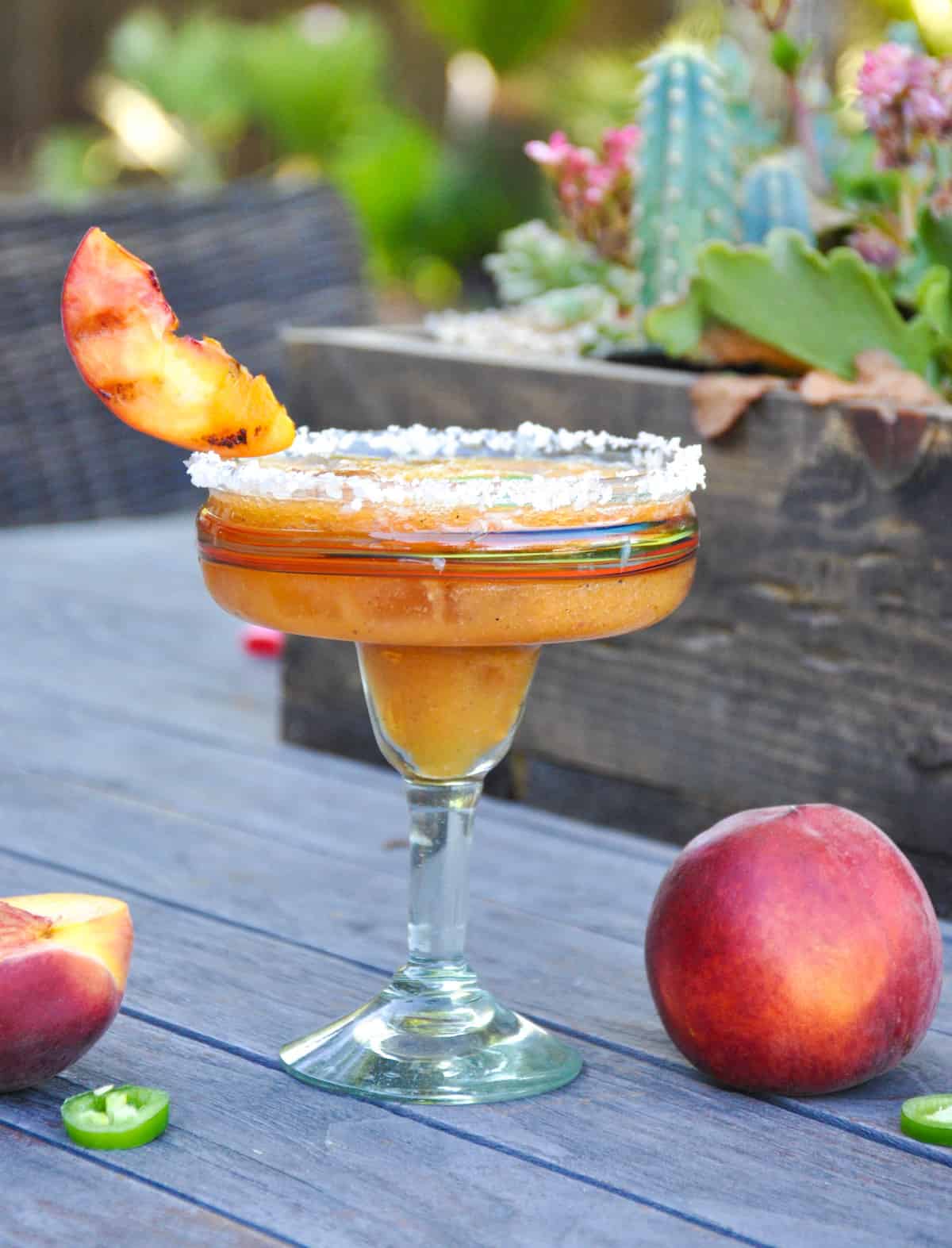 Oh ya, buddy…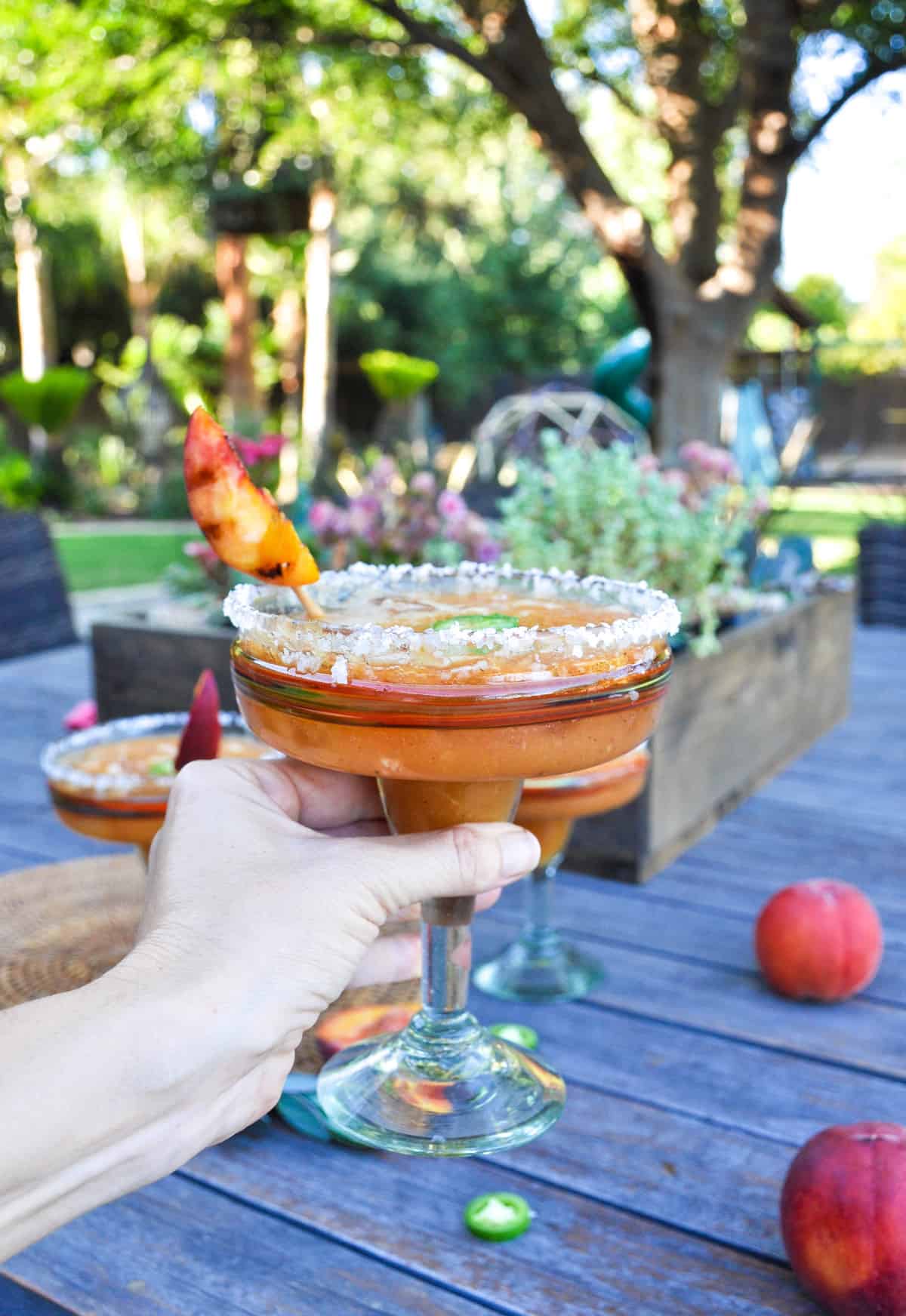 Cheers to long summer nights!
Here is the recipe for ya!
Spicy Grilled Peach Margarita
2017-10-07 18:54:01
Ingredients
3 peaches (non-cling)
2 jalapenos
2 lemons
1 cup tequila
1/3 cup simple syrup
Instructions
Preheat grill to extra hot.
Halve the peaches and remove the pits. Cut one of the halves into wedges. Halve one jalapeno. Place on hot grill and cook until desired char, about 4 minutes.
Place the peaches and jalapeno into a blender and add the juice of one lemon, the simple syrup, and tequila. Blend on high for at least a minute or until desired consistency.
Place in the fridge while you get the glasses ready.
Moisten the rim of each glass with a cut lemon. Dip into margarita salt. Add several cubes of ice to the glass.
Once the peach mixture has cooled, pour into each glass (this recipe make enough for 3-4 drinks)/
Take the charred wedge and skewer onto a skewer. Place in drink and garnish with an additional sliced jalapeno.
California Grown https://californiagrown.org/
Like Margaritas? Try this one too!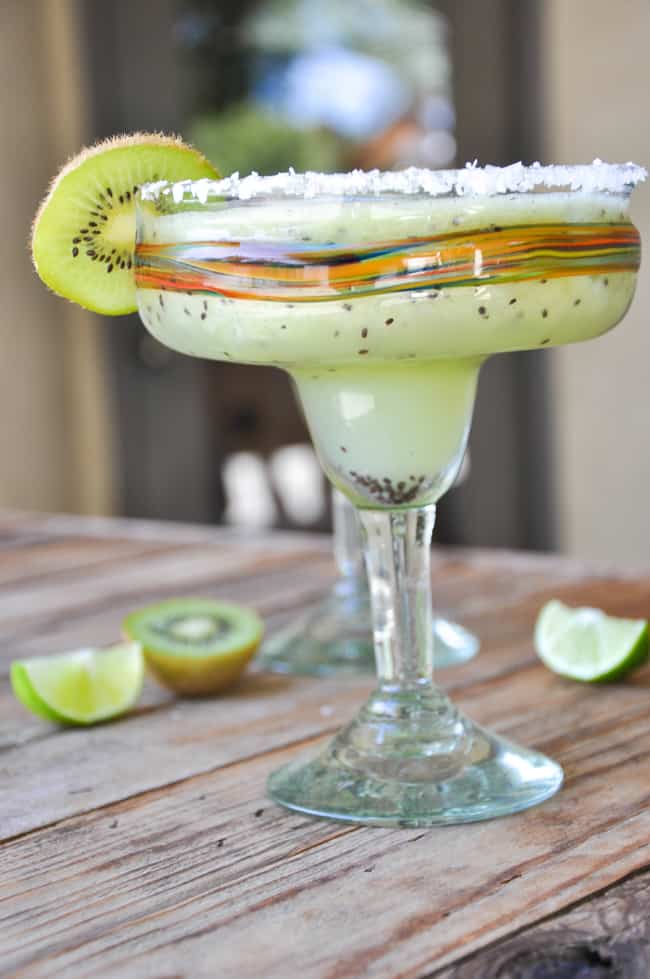 SaveSave