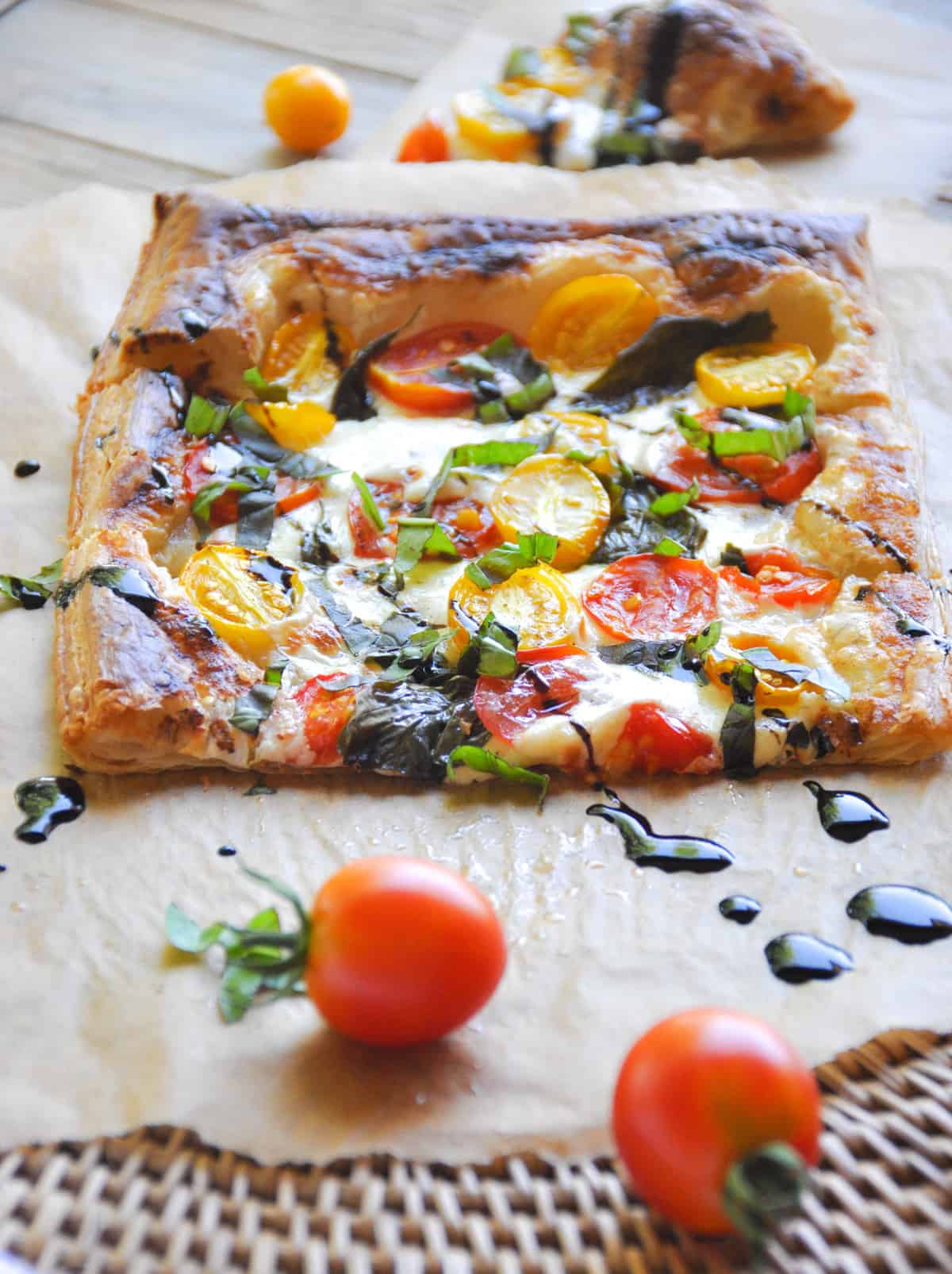 CA GROWN Blog
Discover. Learn. Connect.
Garden Tomato Caprese Tart
June 28, 2017
Eat the Season!
Sign Up For Weekly Recipes
« Back to Recipes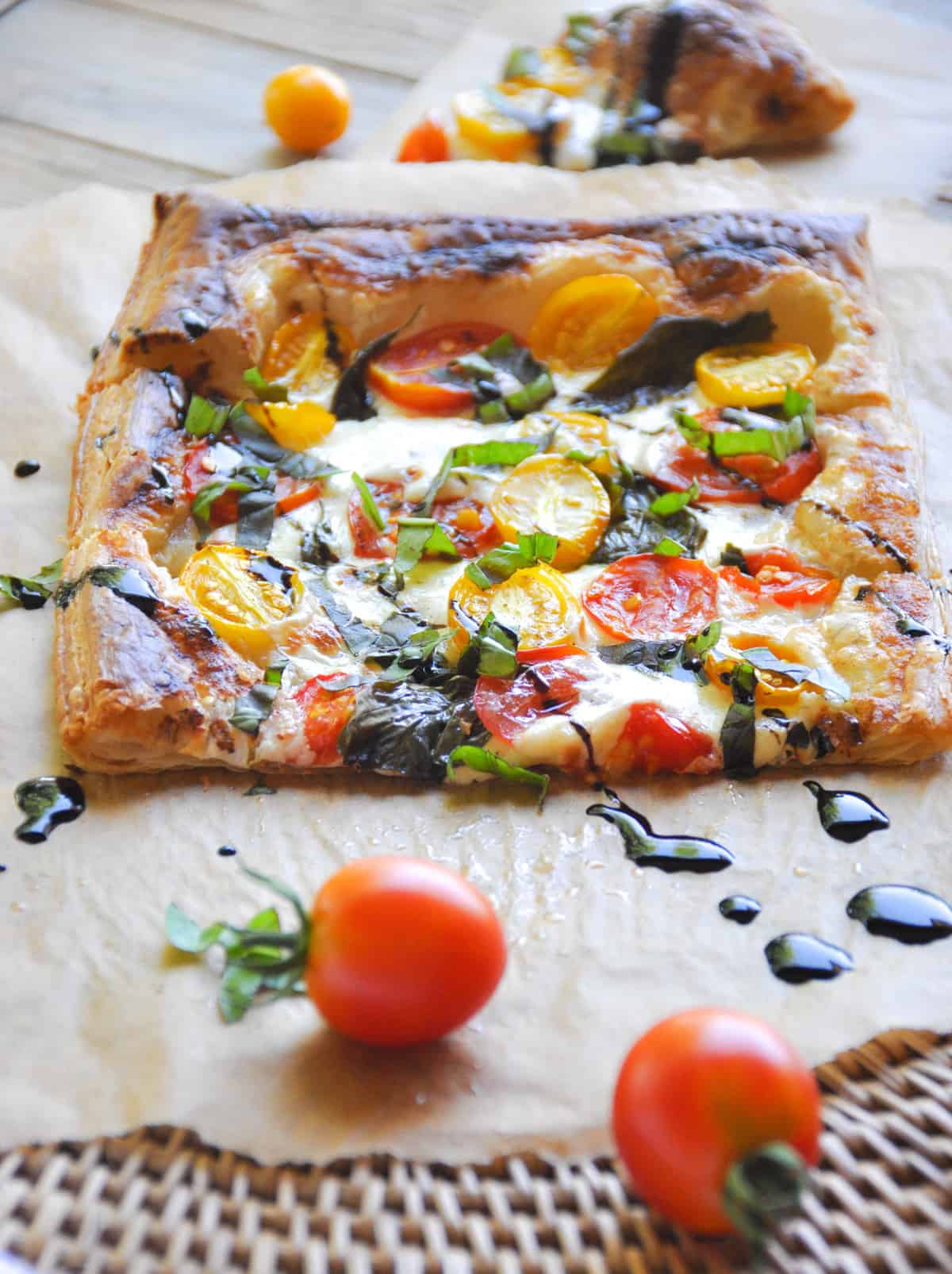 Garden Tomato Caprese Tart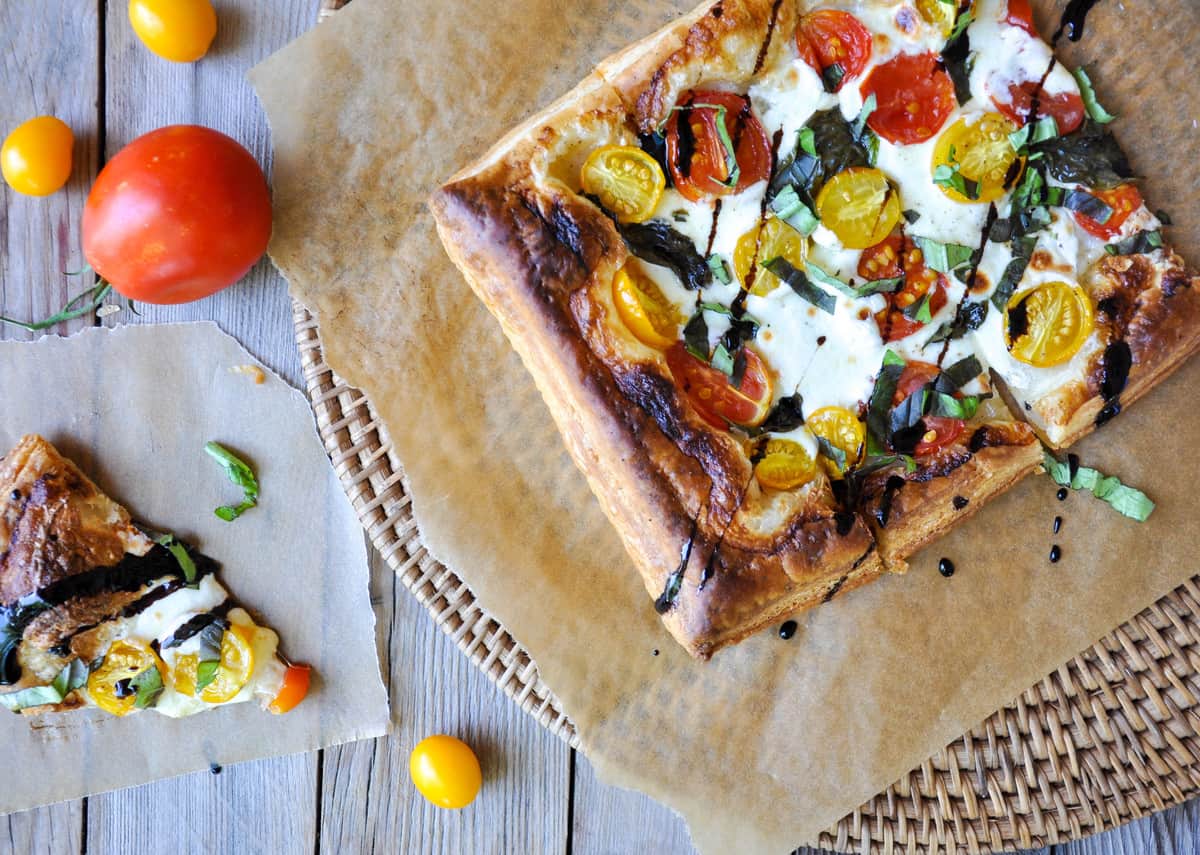 The CA GROWN Garden is overflowing with tomatoes right now! We planted four different varieties and it's so fun to watch each of them mature and ripen. Each plant has it's own different look and timing for when they are ready to pick and ready to consume. Having all those different varieties makes it easy to make tremendous dishes during the summer too!
I concocted this beautiful summer tart with the smaller variety tomatoes and fresh basil from the garden. I can't tell you how awesome it feels to walk out to the garden and pick the bounty right from the vine, walk in the house and use it right then and there!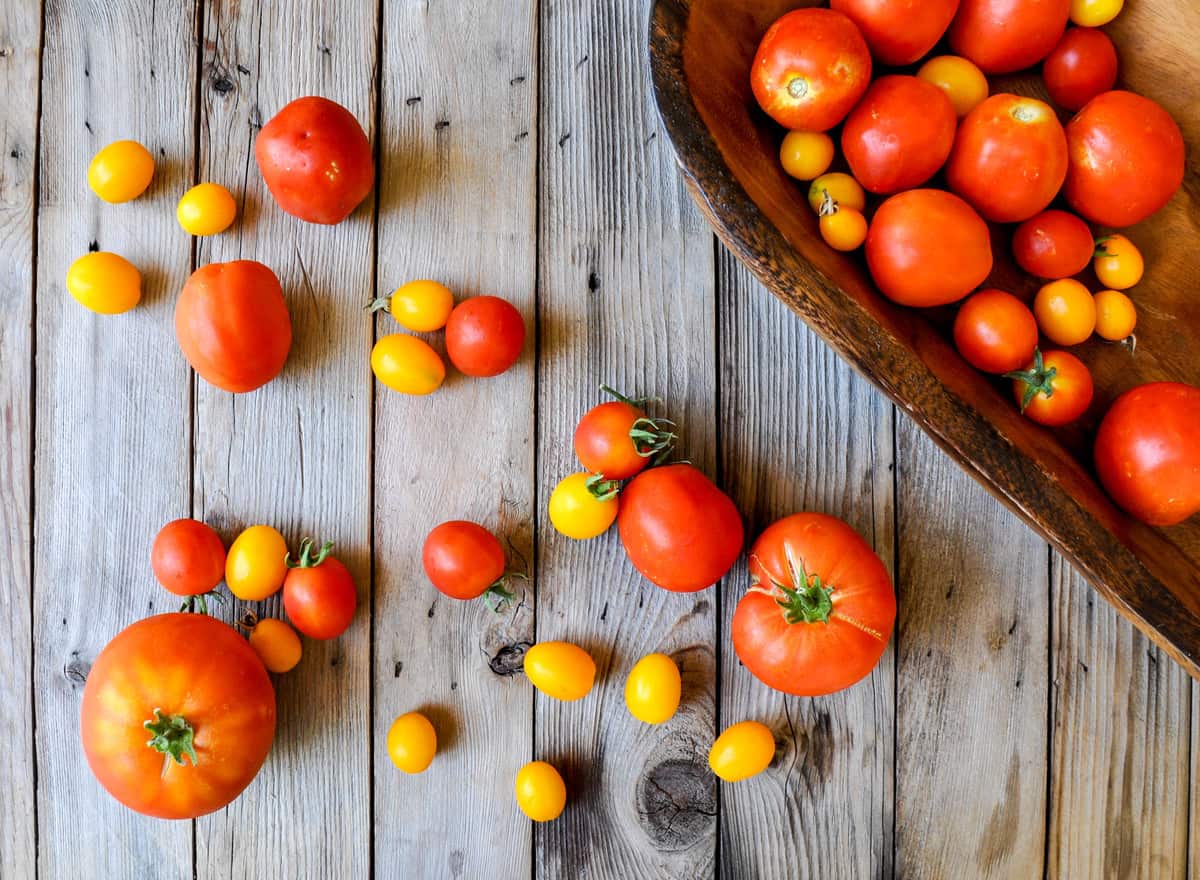 I'm known to sample right off the vine to check for readiness and then end up eating the whole harvest before they make it into the house! Thankfully, we are experiencing a heat wave and the tomatoes are ripening like squash. We have plenty to go around…and use in this cheesy tart.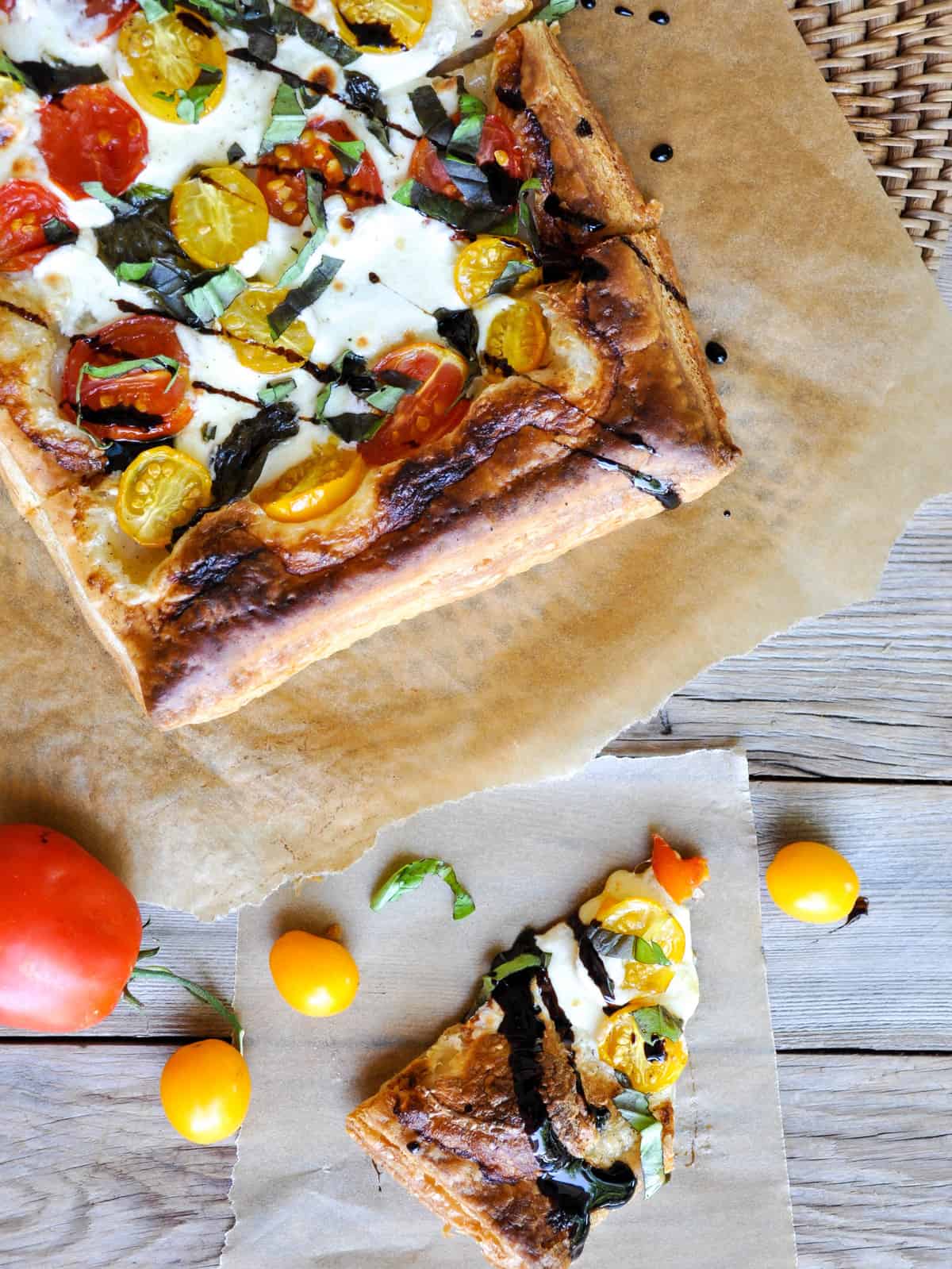 Loaded with fresh mozzarella, tomatoes, and basil, this tart includes all the ingredients of a caprese salad. We top it all off with a healthy drizzle of balsamic glaze for good measure.
The puff pastry has a sweet, croissant-like texture and taste, so this could easily double as an after dinner treat too.
Let's get this party started…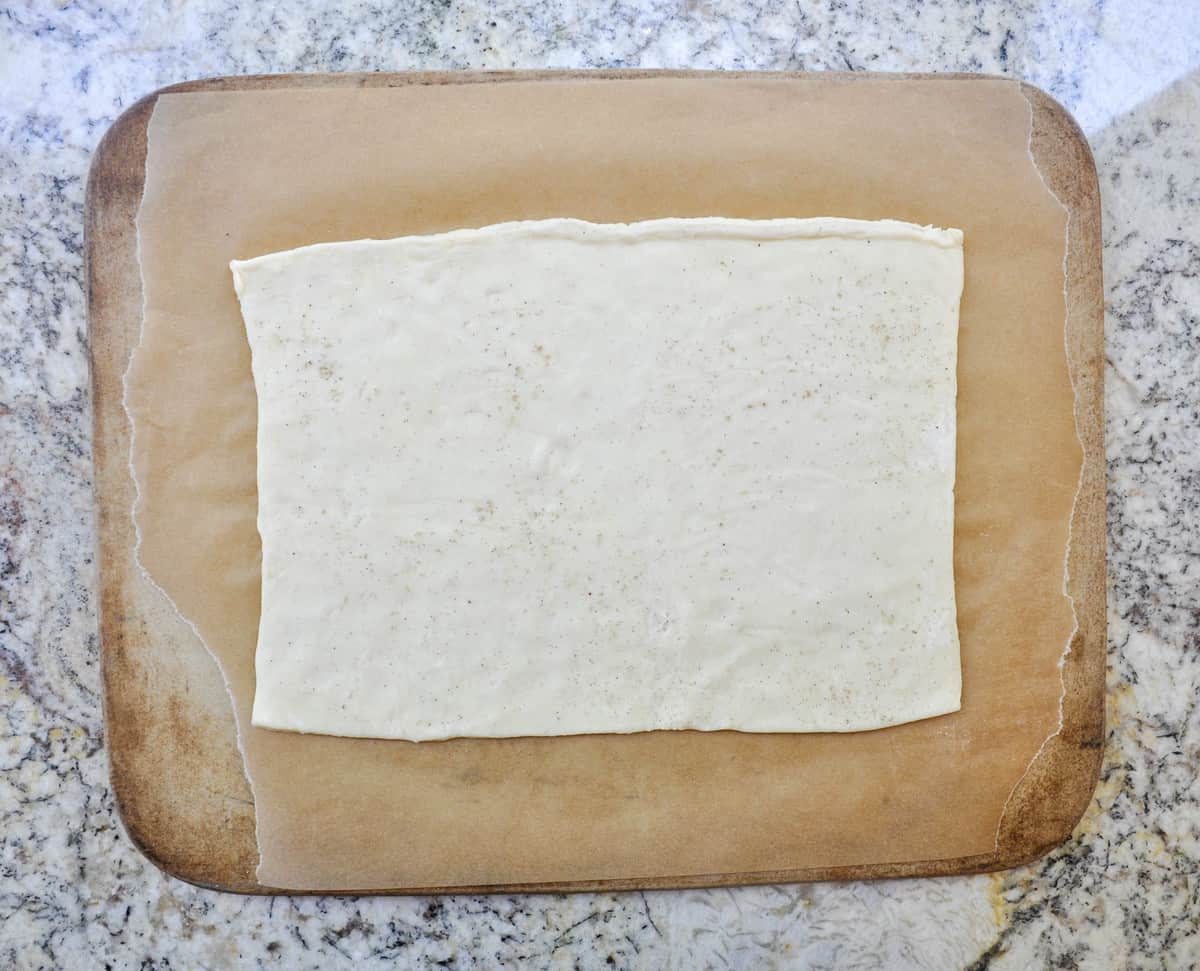 Prepare the puff pastry (usually found in the frozen section) by thawing and forming into a rectangle. Sprinkle with pepper.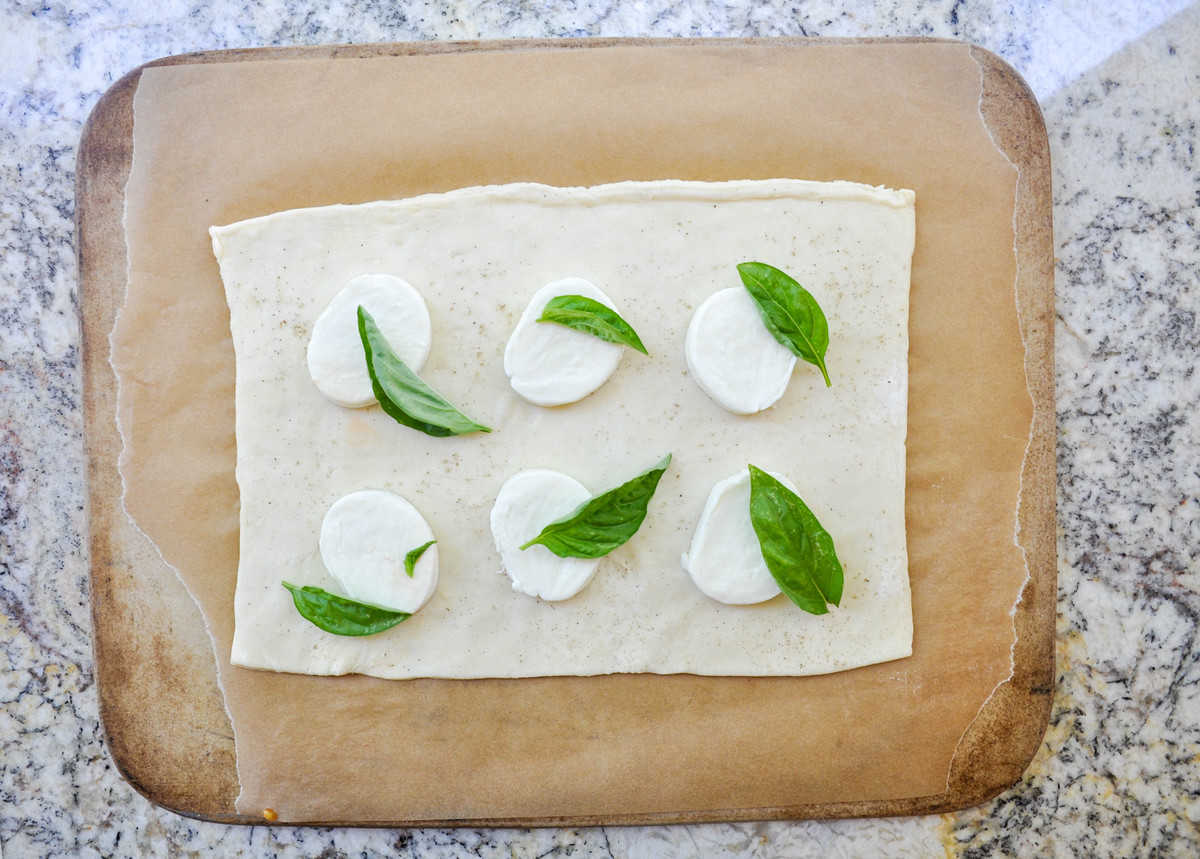 Add the fresh mozzarella and a few basil leaves.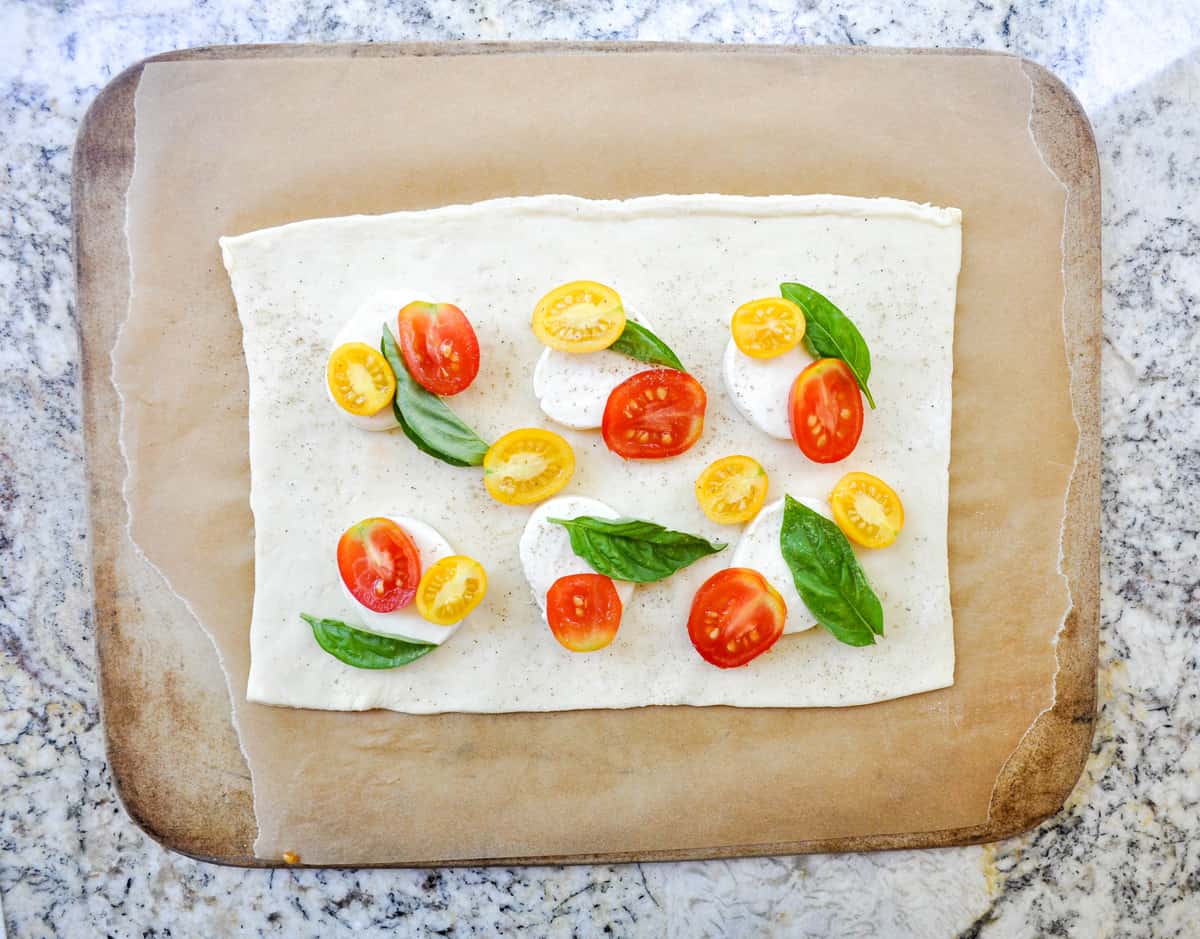 Add the halved tomatoes, cut side up, and dust with a bit more pepper.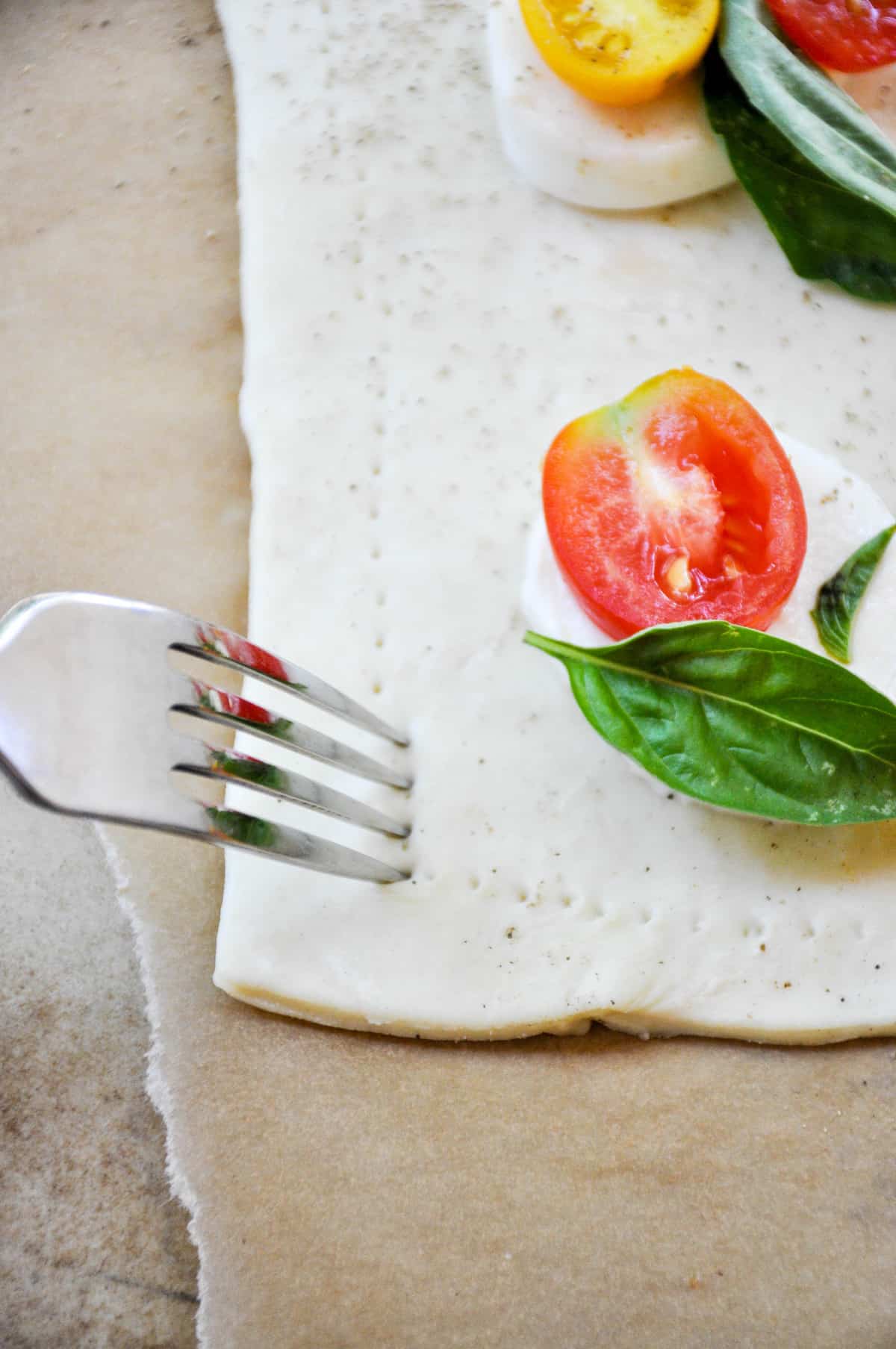 Using a fork, gently pierce around the entire tart about a half inch from the edge. Bake for about 20 minutes and until golden!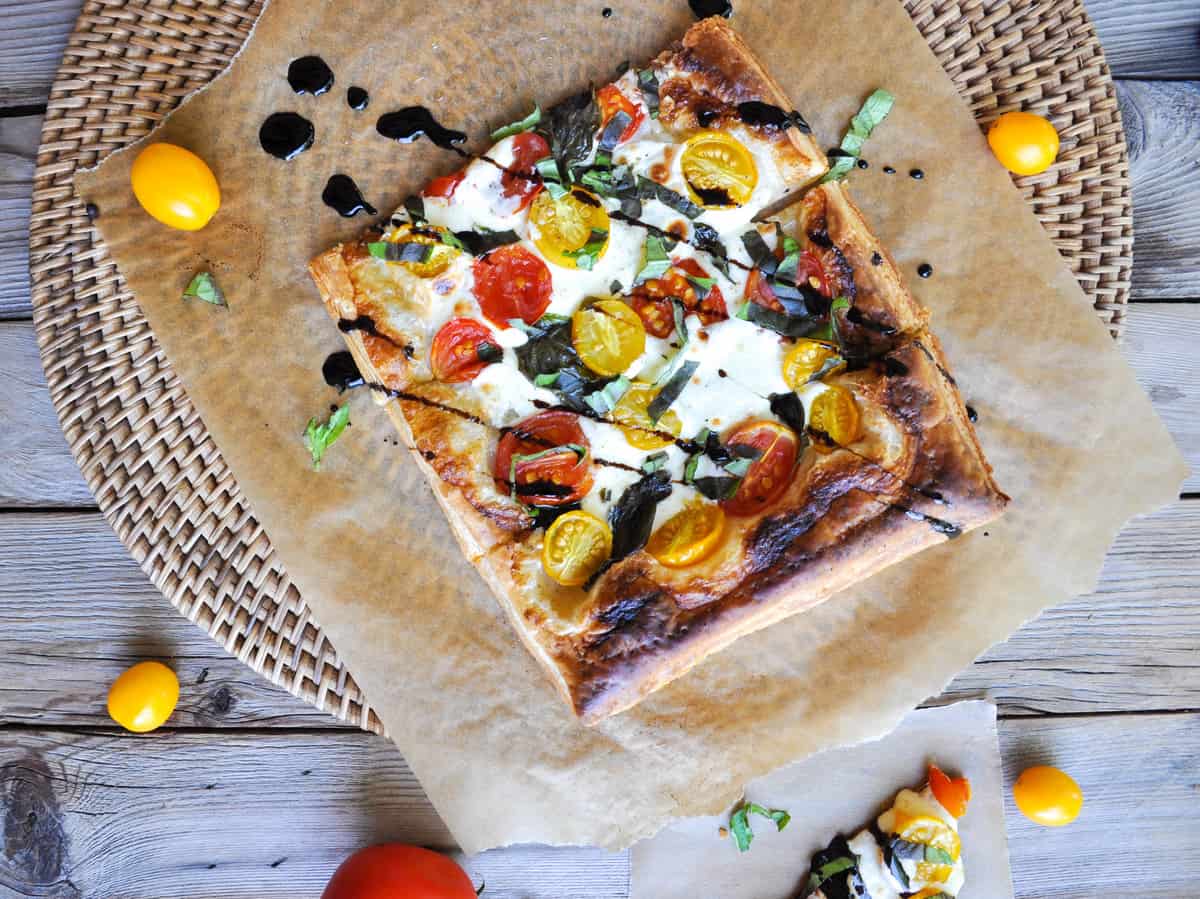 Drizzle with the balsamic glaze and voila! Perfection! It's a Garden Tomato Tart!
Now, if you didn't plant your own tomatoes this year, fear not! California tomatoes are just starting to come into the stores and of course, the Farmer's Markets, so you can make this tart over the next few months with them. Yay!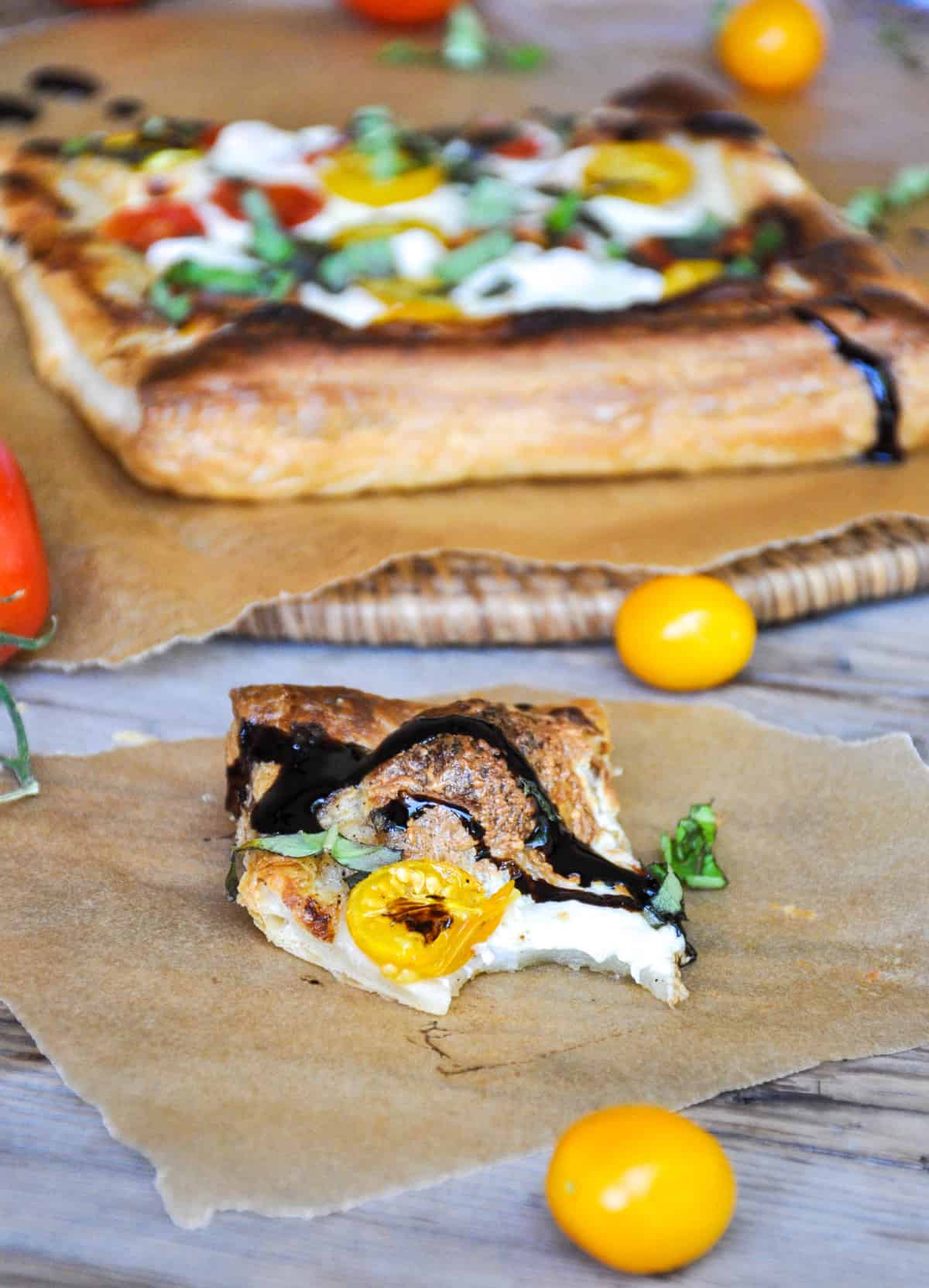 Dive in!
Garden Tomato Caprese Tart
2017-10-07 18:51:24
Ingredients
1 package puff pastry
8 oz. fresh mozzarella, sliced thick
20-30 small tomatoes - I used yellow pear and red cherry, halved or sliced
10-20 fresh basil leaves
Balsamic glaze
Pepper
Instructions
Defrost the puff pastry according to the package. Cut the dough in half to form two rectangles. Take one of the rectangles and place on a parchment-lined baking sheet.
Preheat oven to 400 degrees.
Dust the dough with pepper. Add 6 slices of fresh mozzarella to the dough. Add approximately 10 smaller basil leaves and the sliced tomatoes.
Pierce about a half inch from the entire edge of the dough with a fork and bake for about 20 minutes or until golden and cooked through.
Allow to cool for about 10 minutes.
California Grown https://californiagrown.org/
Check out this recipe using fresh, California tomatoes too…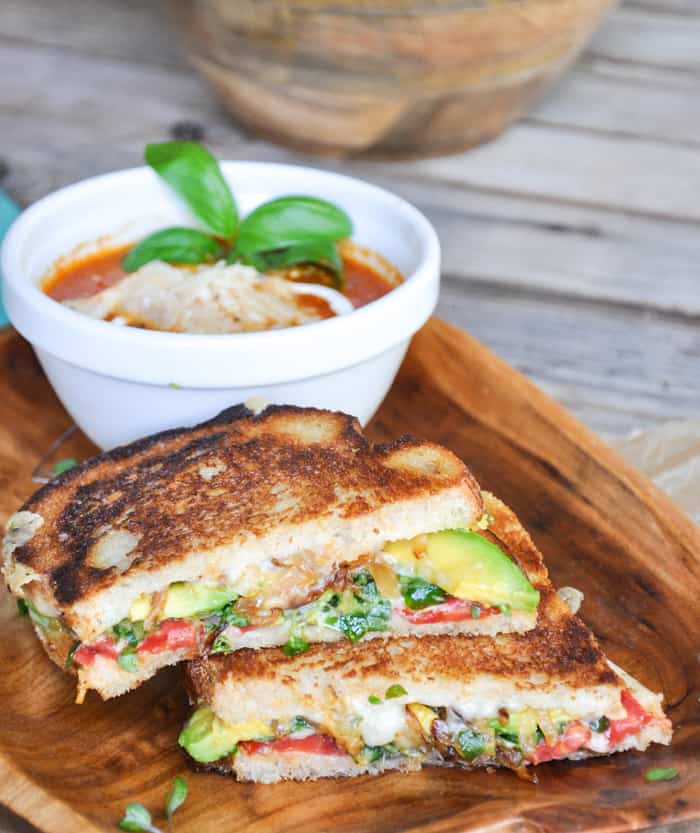 SaveSave