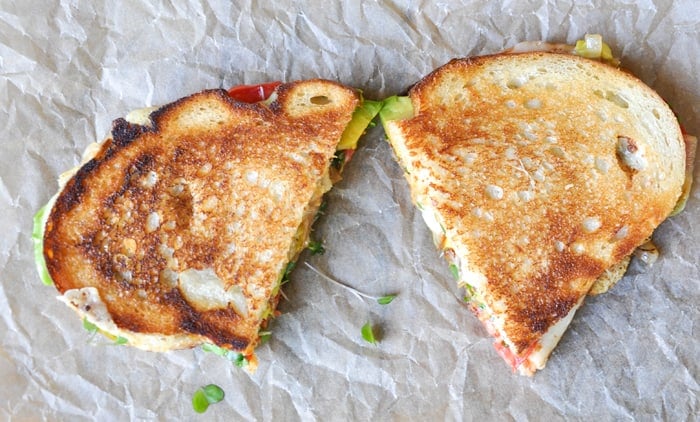 CA GROWN Blog
Discover. Learn. Connect.
Garden Grilled Cheese Sandwich Recipe
October 7, 2015
Eat the Season!
Sign Up For Weekly Recipes
« Back to Recipes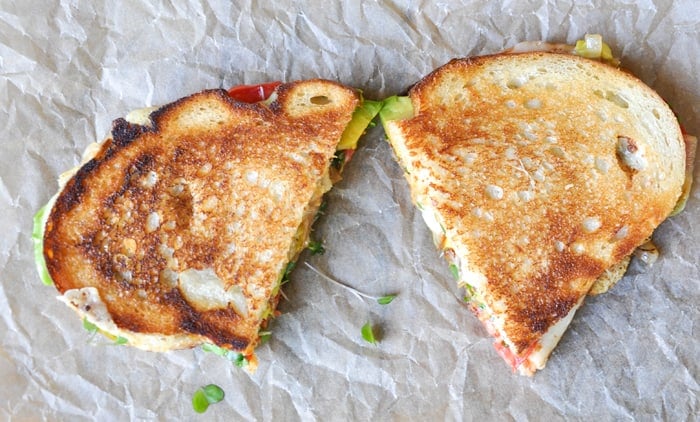 Garden Grilled Cheese Sandwich Recipe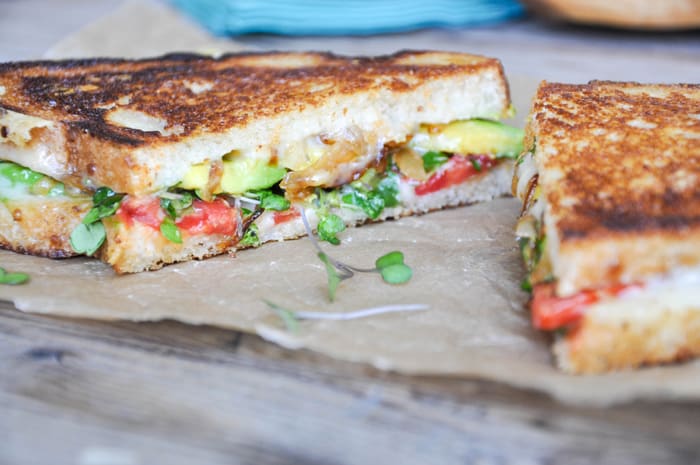 Ooey Gooey Grilled Cheese Sandwiches…
Who doesn't love them!? Since the time we were little, most of us grew up on them. Simple to prepare and easy, plentiful ingredients make this meal a tradition in many homes. Well, we've all grown up since then and so have the ingredients! Ripe, crimson tomatoes (direct from my brother's field) and fresh, creamy avocados add to the softened caramelized onions and spicy microgreens. The textures and flavors meld together in what will become one of your favorite comfort meals this fall.
Choosing bread for your grilled cheese:
I'm partial to sourdough for a grilled cheese sandwich, but you can use whichever bread you like best. A nice medium toast is ideal and best achieved with a high quality butter. The butter melts into the bread and adds a nutty aroma to the entire meal.
Wanna make one? Let's make this Garden Grilled Cheese Sandwich step-by-step: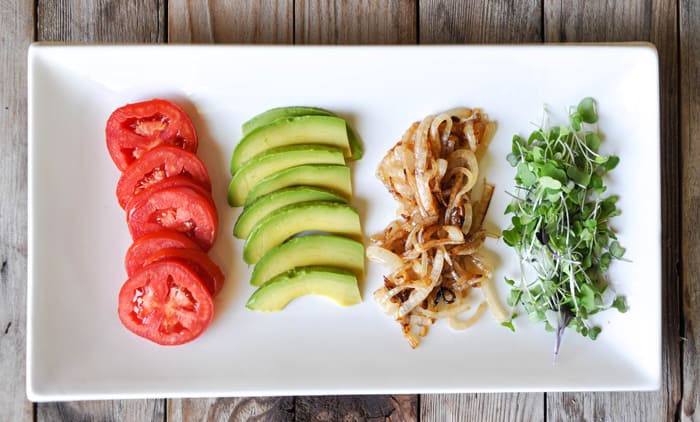 Stackable line-up: Tomato, avocado, grilled onions, and microgreens.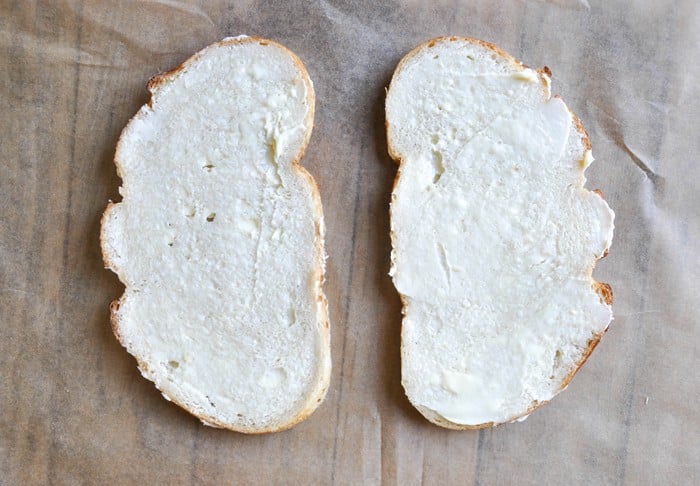 Spread on a healthy layer of butter to one side of two slices of bread.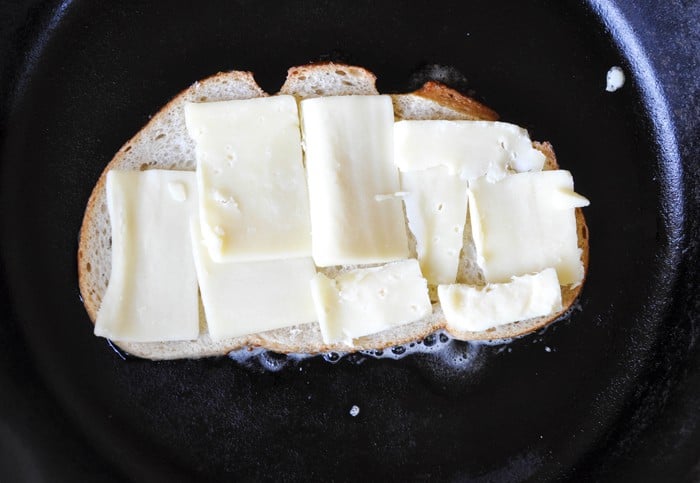 Place buttered side down in a hot cast iron skillet and top with a layer of cheese.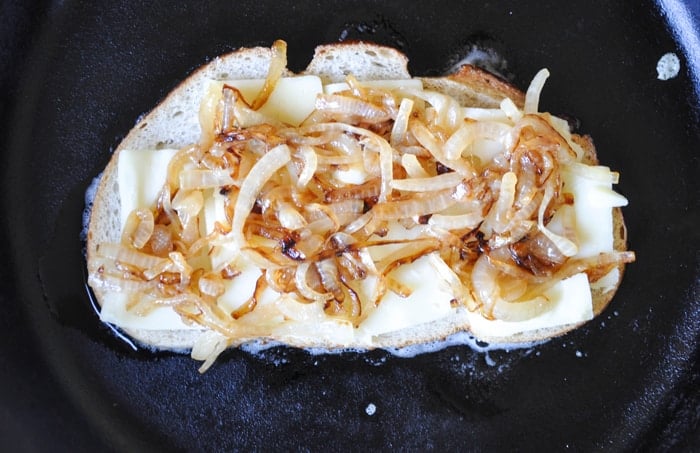 Top with a robust portion of grilled onions.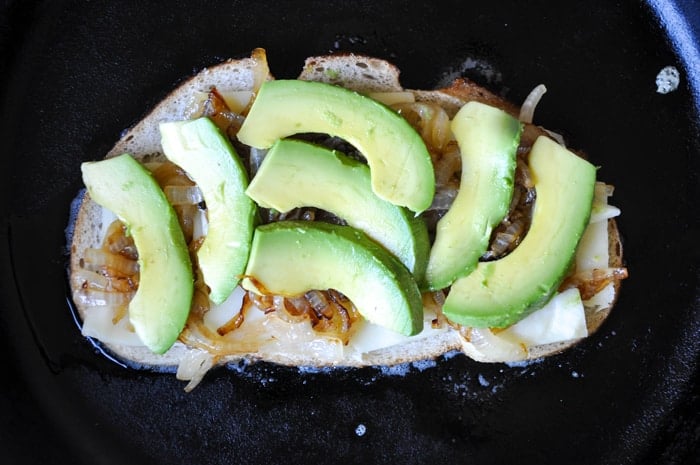 Next comes the avocado.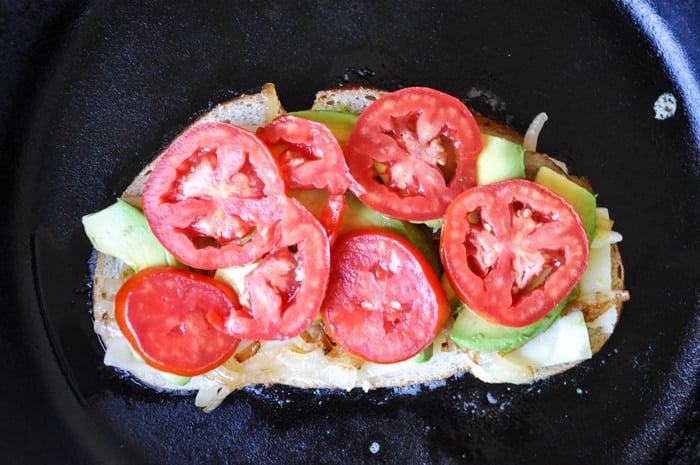 Then the beautiful tomato.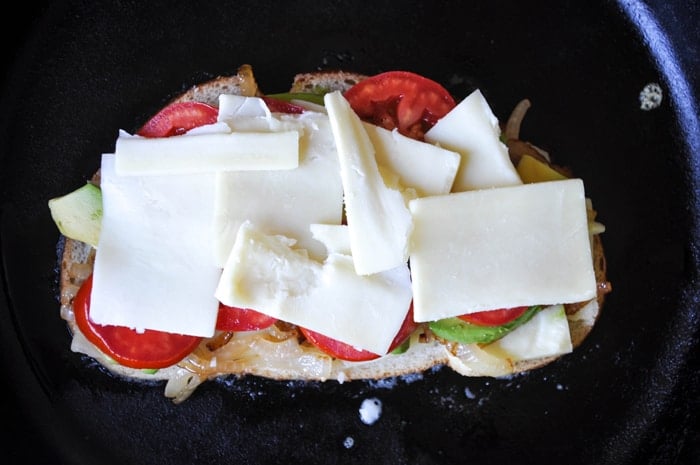 Another layer of cheese.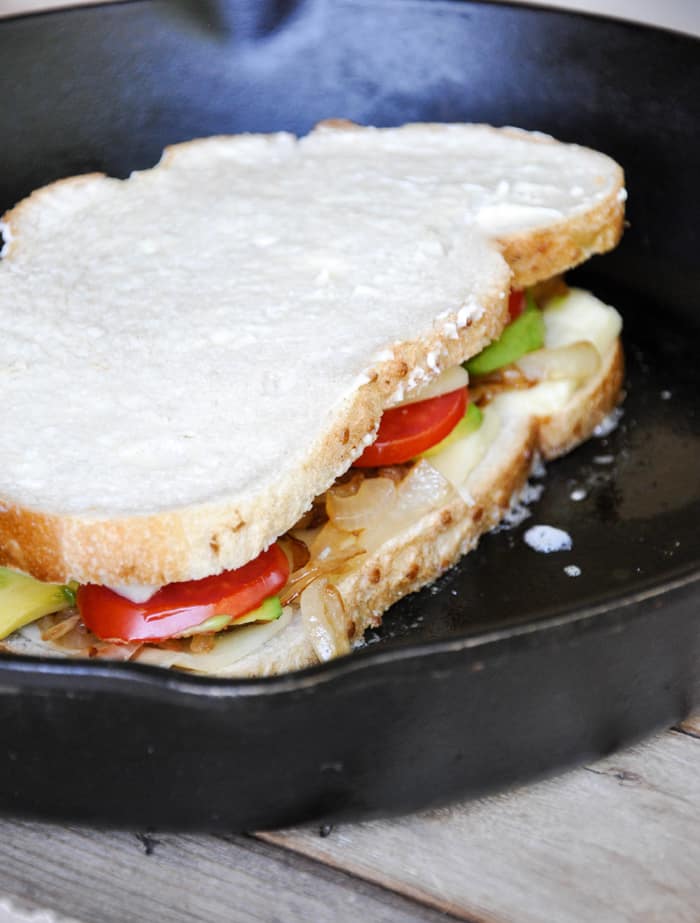 Place the other piece of bread with the butter side up (for flipping later) and let brown for a minute or two. Carefully flip and allow sandwich to brown and the cheese to melt entirely. You can gently press the sandwich down with a spatula to help everything melt together nicely. Once you remove from the heat, you can gently open up the sandwich and stuff in the microgreens.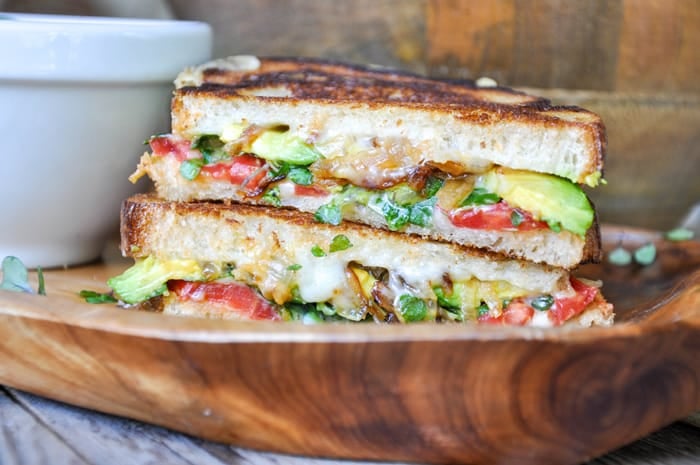 Serve immediately and enjoy!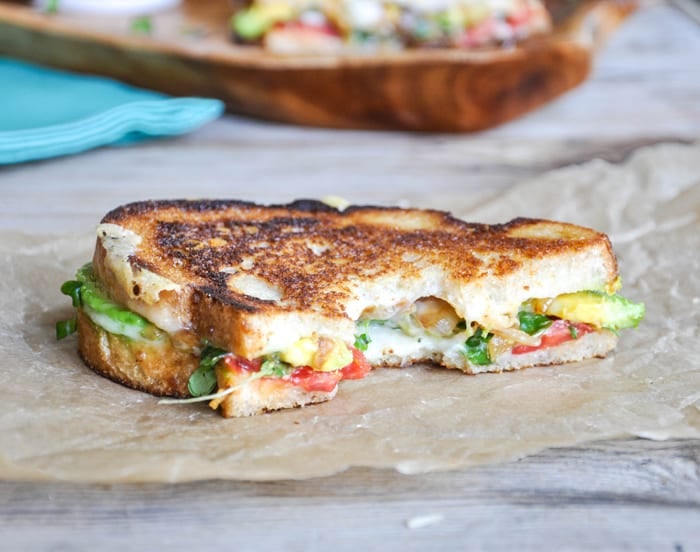 More Grilled Cheese Sandwich recipes to try: