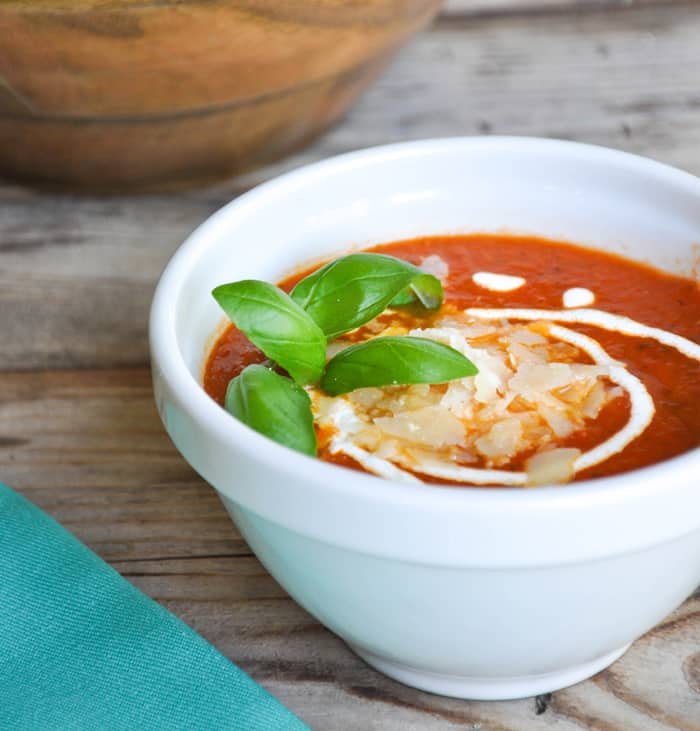 CA GROWN Blog
Discover. Learn. Connect.
Roasted Tomato Basil Soup
October 14, 2015
Eat the Season!
Sign Up For Weekly Recipes
« Back to Recipes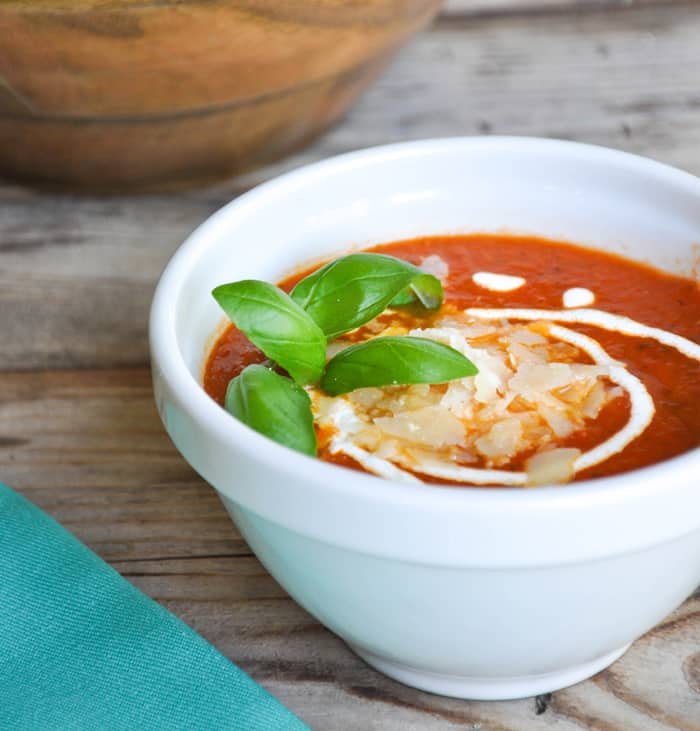 Roasted Tomato Basil Soup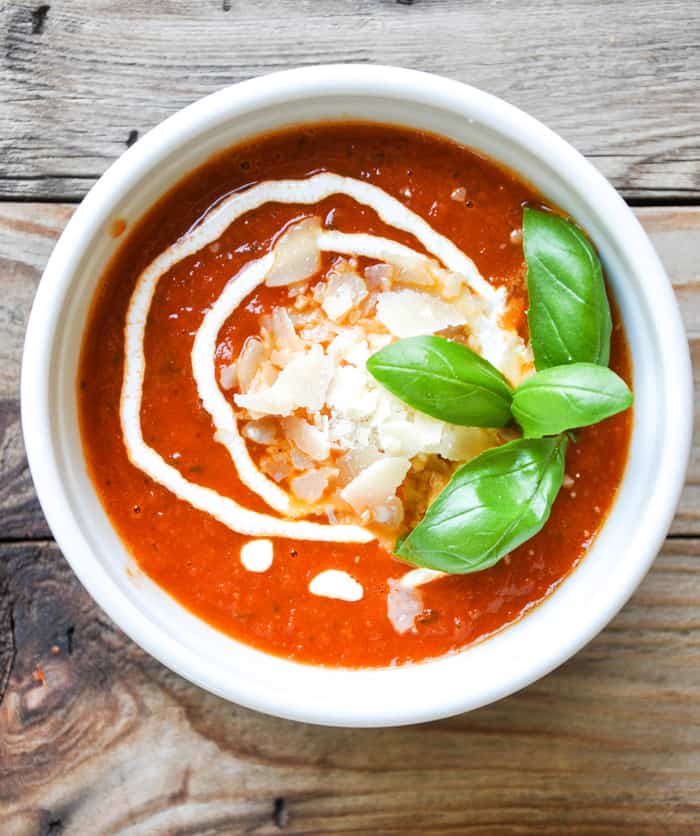 Healthy, hearty and full of flavor, this wholesome tomato soup is the epitome of Fall flavors and fresh aromas while simmering in the kitchen. Soups really are easy to make. Sometimes I forget how easy and relinquish my cravings to a can. "But why?" I ask myself after I make a batch of homemade soup and remmeber how easy it is…. and how much better it is. Not only better, but much more nutritious! No added preservatives and gobs of salt here!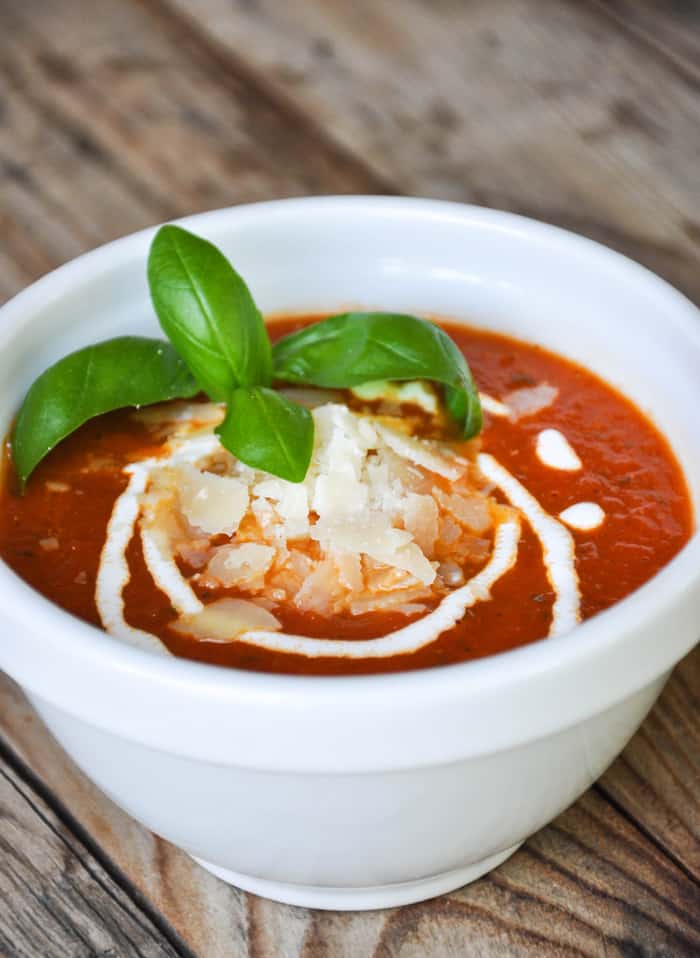 This particular soup boasts an ingredient list that is not only simple, but you probably already have them in your house right now! The one exception might be the tomatoes…. I highly suggest using fresh, ripe, red California tomatoes. They do make a difference. I used tomatoes direct from my brother's field (perks of a farmer's sister). He grows canning tomatoes, but they are ideal for making this soup and even salsa. They are similar to a roma tomato in size and color. Yum!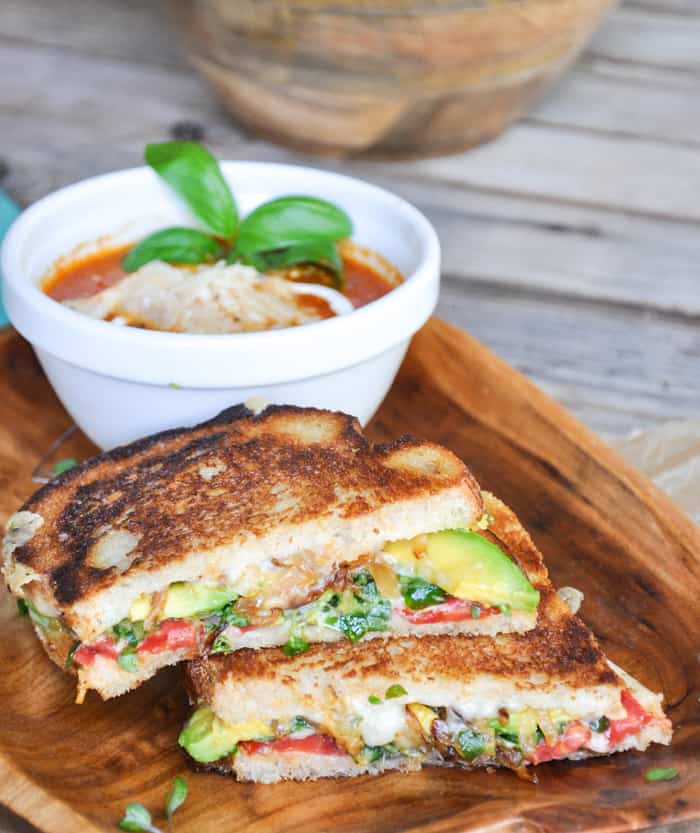 This soup goes perfectly with the Garden Grilled Cheese I posted last week. Pssst…dunking is required.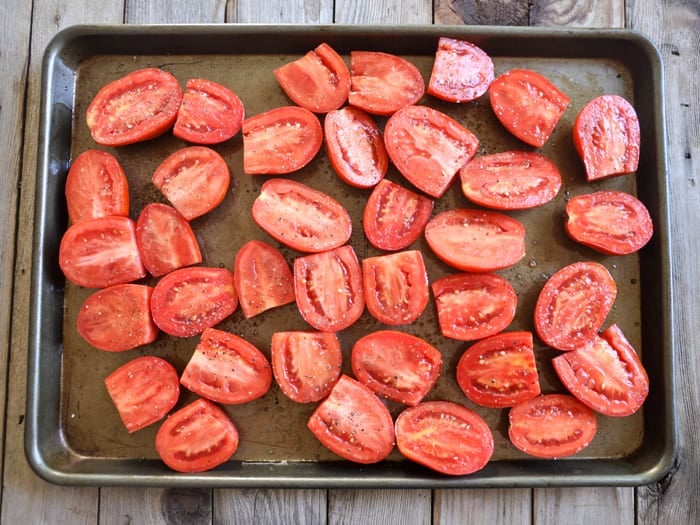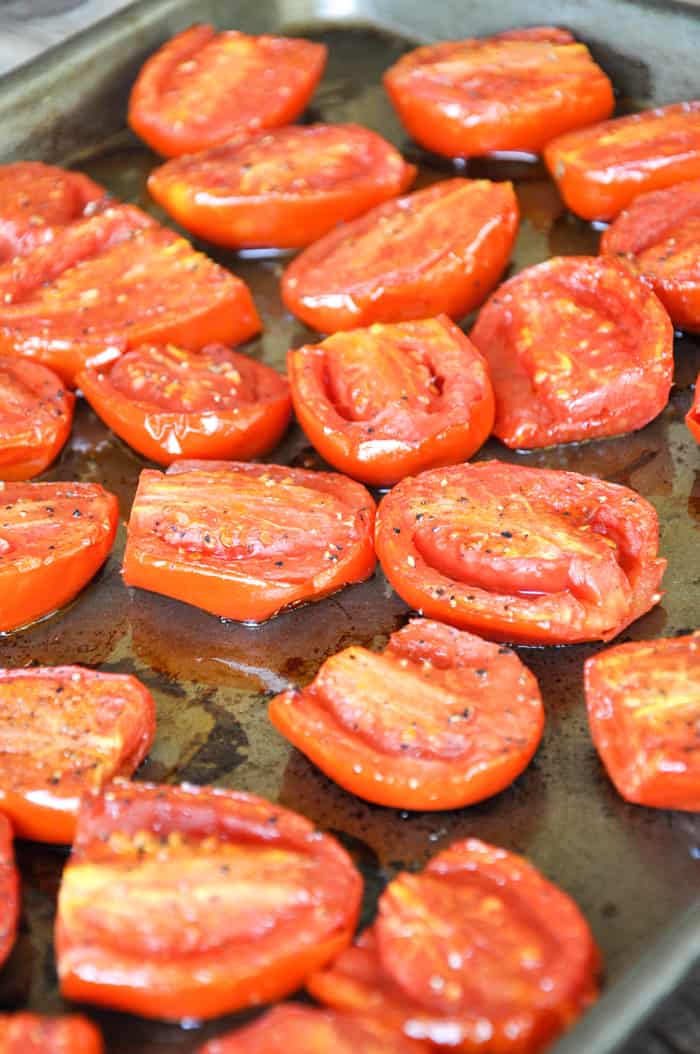 The key to the great flavors in this beautiful soup is the roasting of the tomatoes before adding to the soup. Just pop them in the oven for 45 minutes to impart a savory, distinct flavor.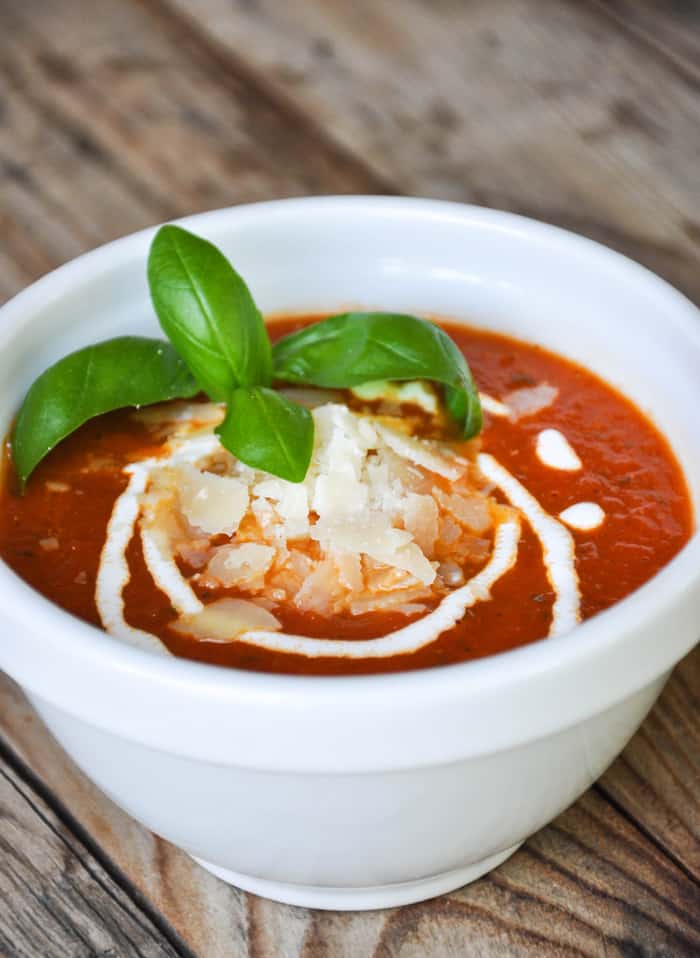 I topped mine with a spiral of sour cream, a mound of parmesan and a sprig of basil!
Here is the recipe for ya….
We shared our recipe HERE
Roasted Tomato Basil Soup
2015-10-05 18:51:54
Healthy and hearty, this soup is sure to be a favorite!
Ingredients
15-20 medium ripe roma tomatoes
1/4 cup olive oil
1 large yellow onion
6 cloves garlic
2 T. butter
32 oz. chicken stock
1 28 oz. can whole tomatoes
2 cups fresh basil leaves
1 t. fresh thyme leaves
Salt and pepper
Instructions
Preheat oven to 400
Cut the roma tomatoes in half lengthwise and marinate in the olive oil. Sprinkle with salt and pepper. Place on a baking sheet and roast for 45 minutes
In a large stock pot, dice the onion and saute in the 2 T. butter until translucent
Add the garlic and saute for about a minute longer
Add the can of tomatoes, chicken stock, basil, thyme and roasted tomatoes
Simmer for about 45 minutes
Season to taste with salt and pepper
Blend with an immersion blender until smooth
Serve with a spiral of sour cream, a mound of parmesan and a sprig of basil
Adapted from Ina Garten
California Grown https://californiagrown.org/