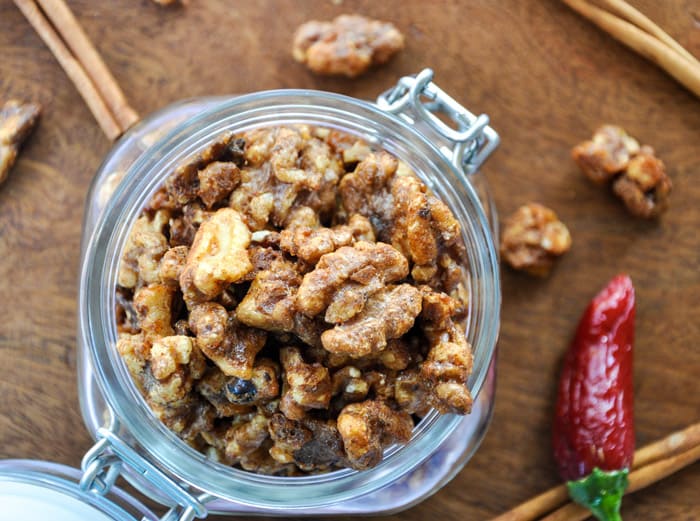 CA GROWN Blog
Discover. Learn. Connect.
Fiery Candied Walnuts
November 23, 2015
Eat the Season!
Sign Up For Weekly Recipes
« Back to Recipes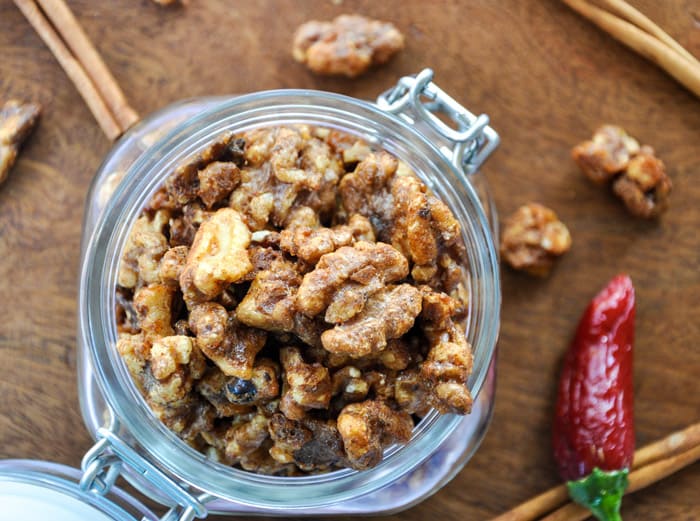 Fiery Candied Walnuts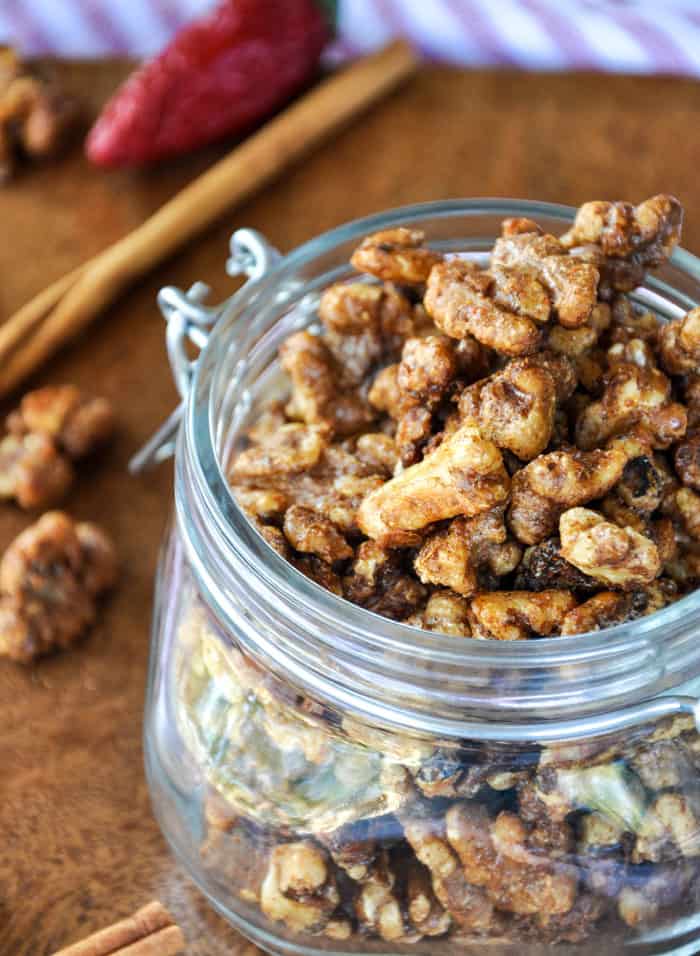 This is the easiest, most rewarding recipe for coating all those fresh, California nuts with goodness. You can substitute any nut in place of the walnuts; pecans, almonds or even pistachios. But, the walnuts have all the deep nooks and crannies that help you get the fullest flavor and the most even coverage.
The heat in this recipe is pretty mild. In fact, you can't even feel the heat until the end and it mellows quickly. Just enough to keep you coming back for more!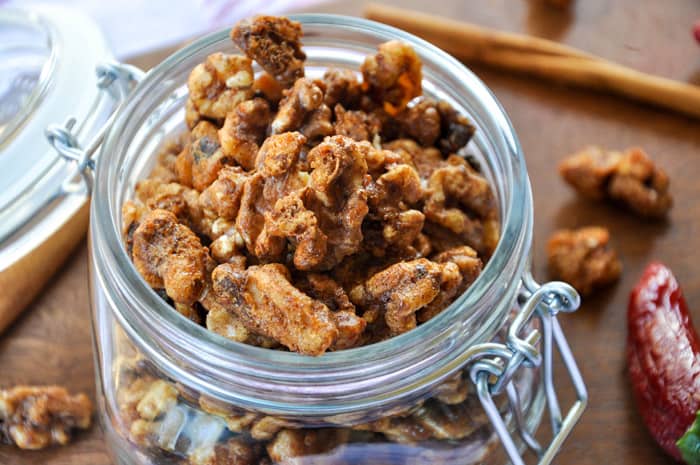 The best part of this recipe is that it is not greasy! We use egg whites to help the coating stick to the nuts, making it much more healthy. Not to mention almost guilt-free!
They make a fabulous addition to any salad or roasted vegetable dish too!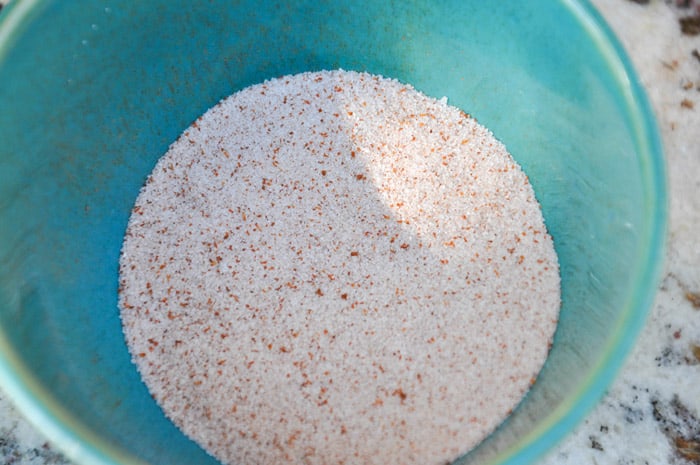 We start with a cayenne and cinnamon laced sugar mixture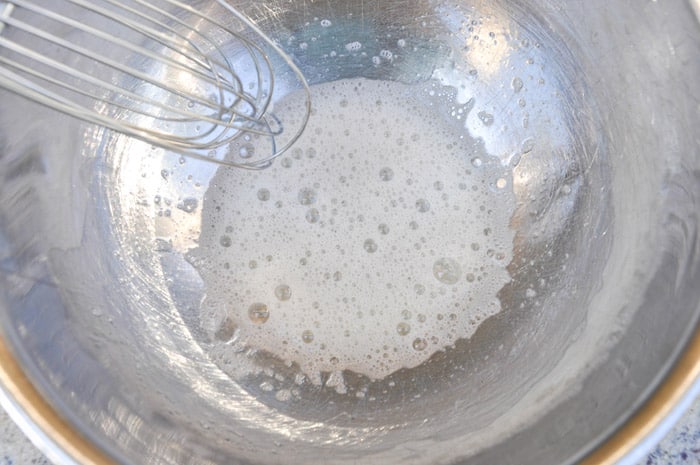 Froth up an egg white. It only takes about 30 seconds by hand to get it to the right consistency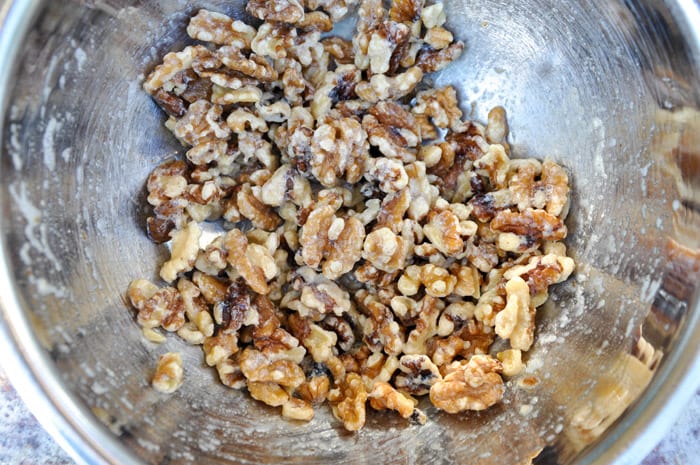 Toss your walnuts in the egg white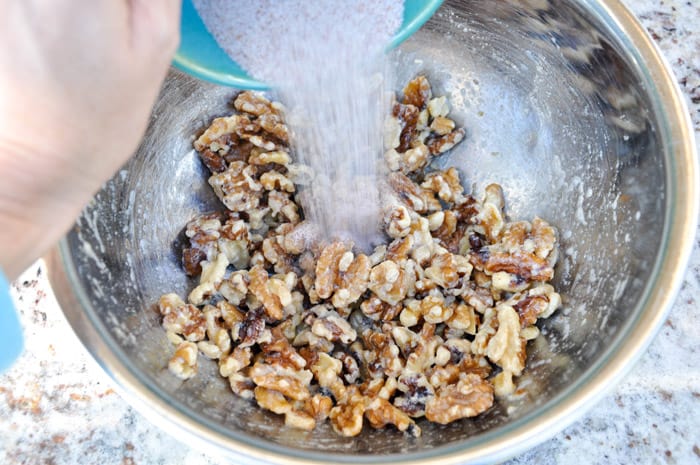 Add your spiced sugar mixture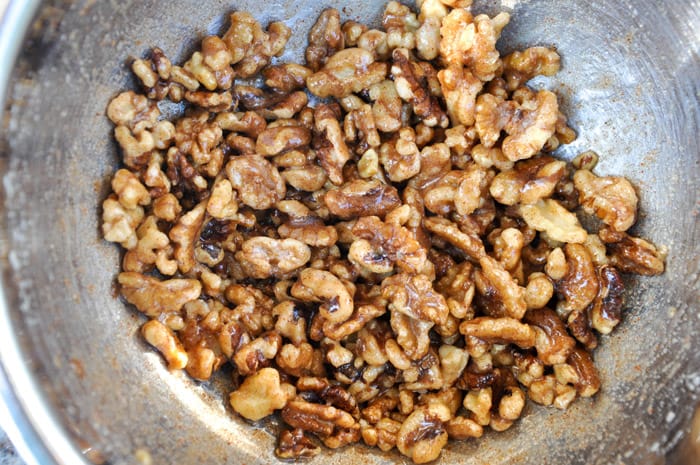 Toss to coat and bake at a low heat for one hour!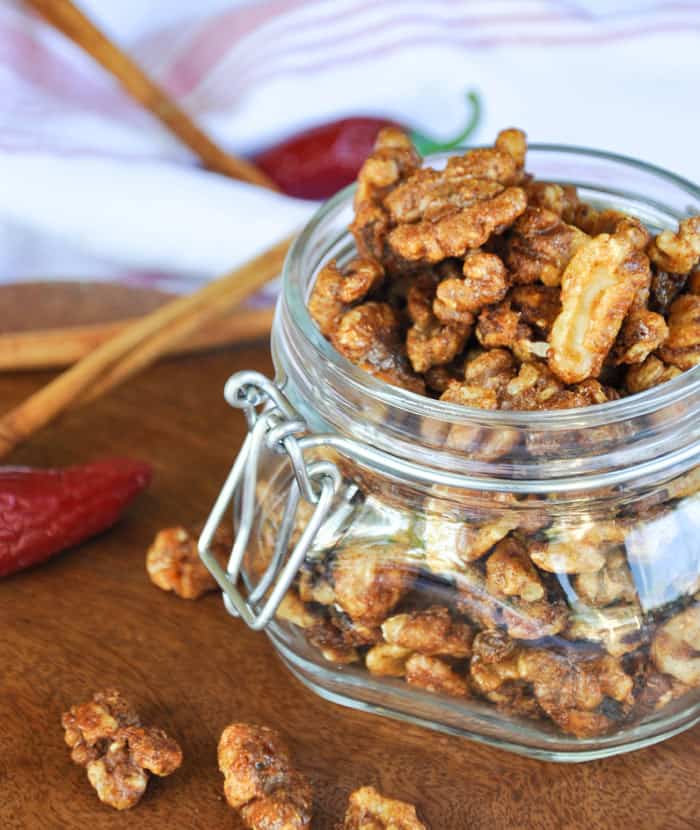 Time to dig in!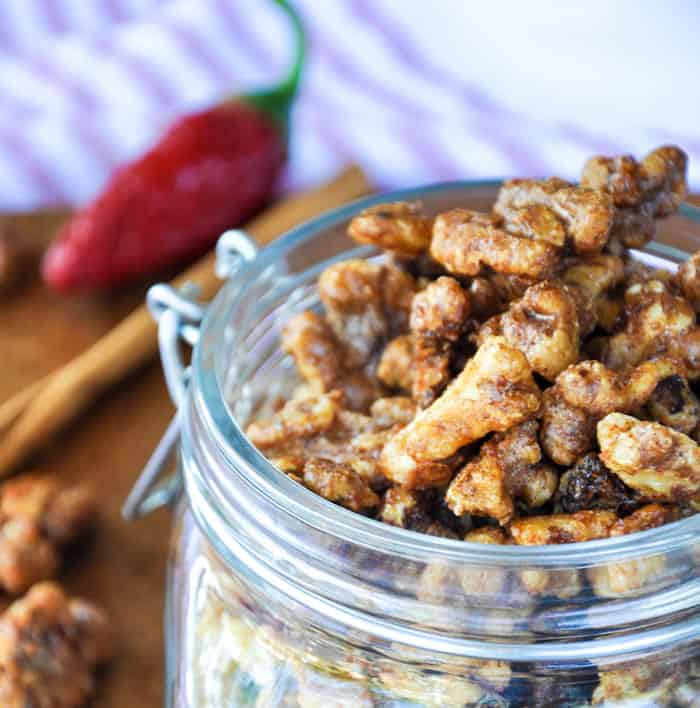 You can even make a double or triple batch and hand out jars of these fiery candied walnuts to your friends and neighbors for Christmas.
Here's the printable recipe for you…
Fiery Candied Walnuts
2015-11-12 12:47:46
A sweet fiery candy coating envelopes California walnuts
Ingredients
1/4 cup granulated sugar
1/2 teaspoon salt
1/2 teaspoon cinnamon
1/2 teaspoon cayenne
1 egg white
2 cups walnuts
Instructions
Preheat oven to 250
Combine the sugar, salt, cayenne and cinnamon in a small bowl
Whisk the egg white until frothy in a large bowl
Add the walnuts and toss to coat
Add the sugar mixture and combine so all the walnuts are covered
Place on a greased cookie sheet and bake for one hour (stir halfway through cook time)
Transfer to parchment paper and allow to cool
Notes
Store for two weeks in an airtight container
California Grown https://californiagrown.org/