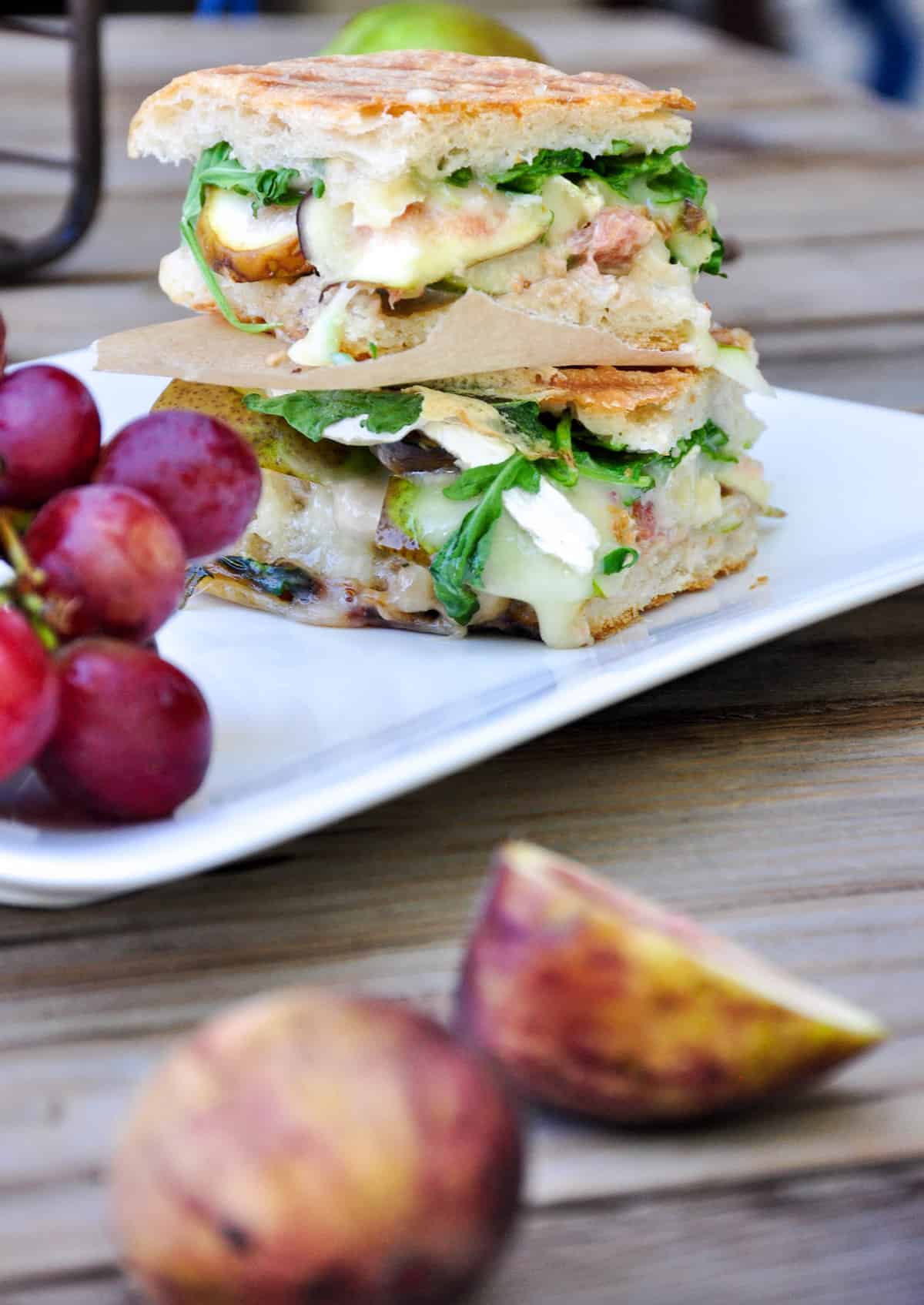 CA GROWN Blog
Discover. Learn. Connect.
Pear & Fig Panini
July 26, 2017
Eat the Season!
Sign Up For Weekly Recipes
« Back to Recipes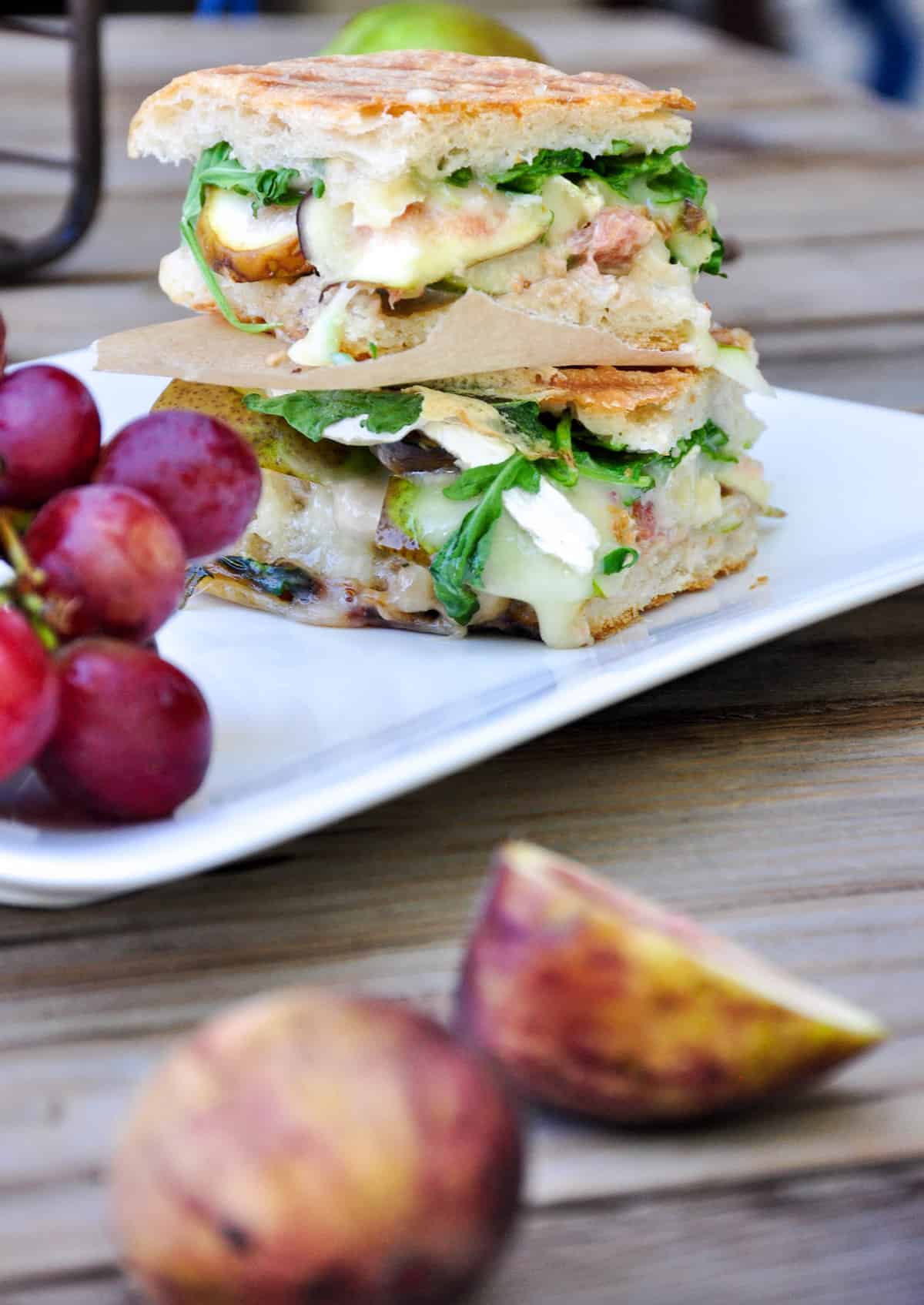 Pear & Fig Panini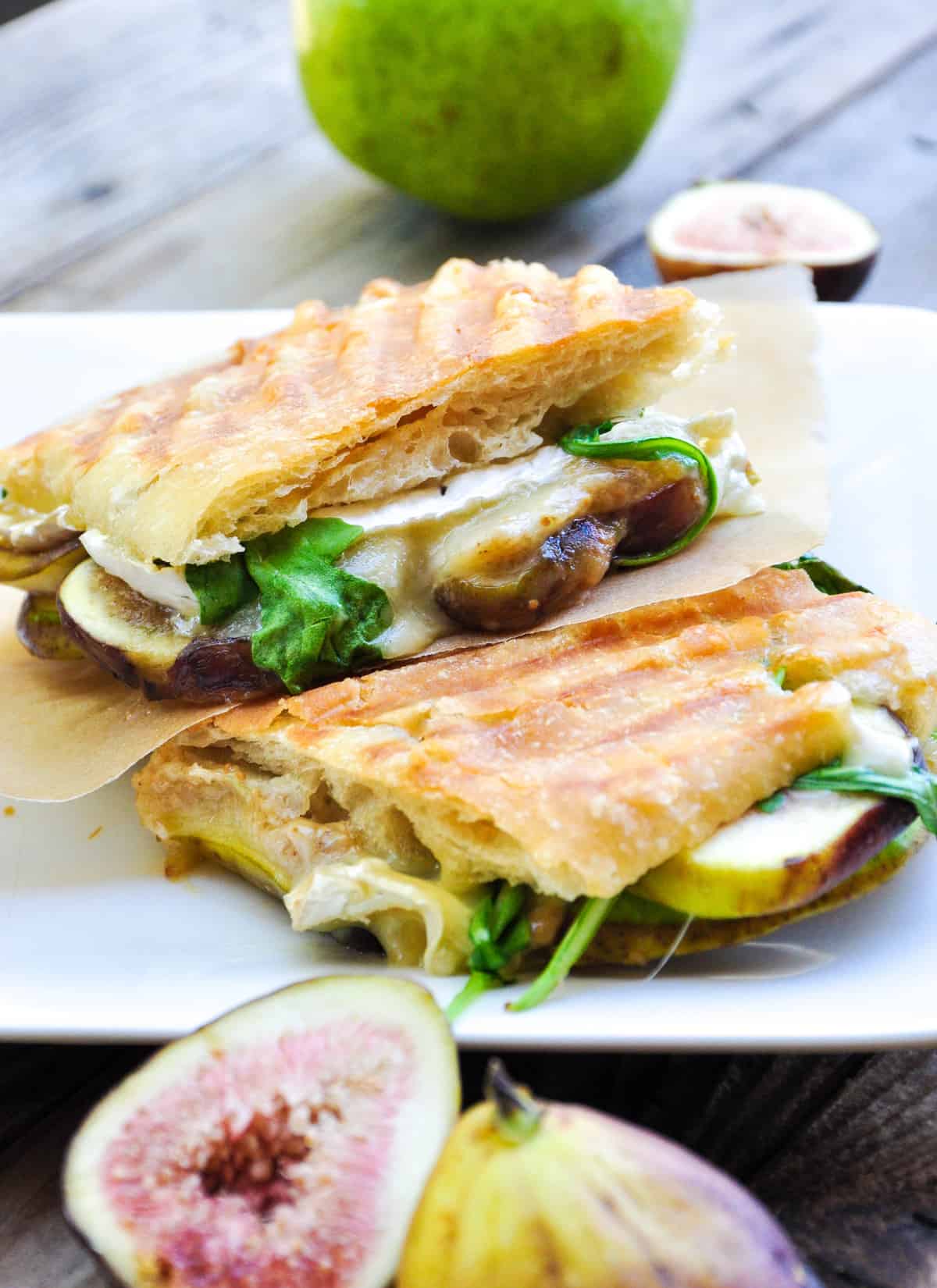 It's California Pear season!
And what better way to pair it than with a beautiful, fresh fig in this grilled sandwich. The two flavors compliment each other like peanut butter & jelly…
Like salt & pepper…
Cookies & cream…
Mac & cheese…
You get the picture!
The perfect marriage could always use a little spice, so I added brie cheese and arugula greens to round it all out and the end result is your next favorite sandwich!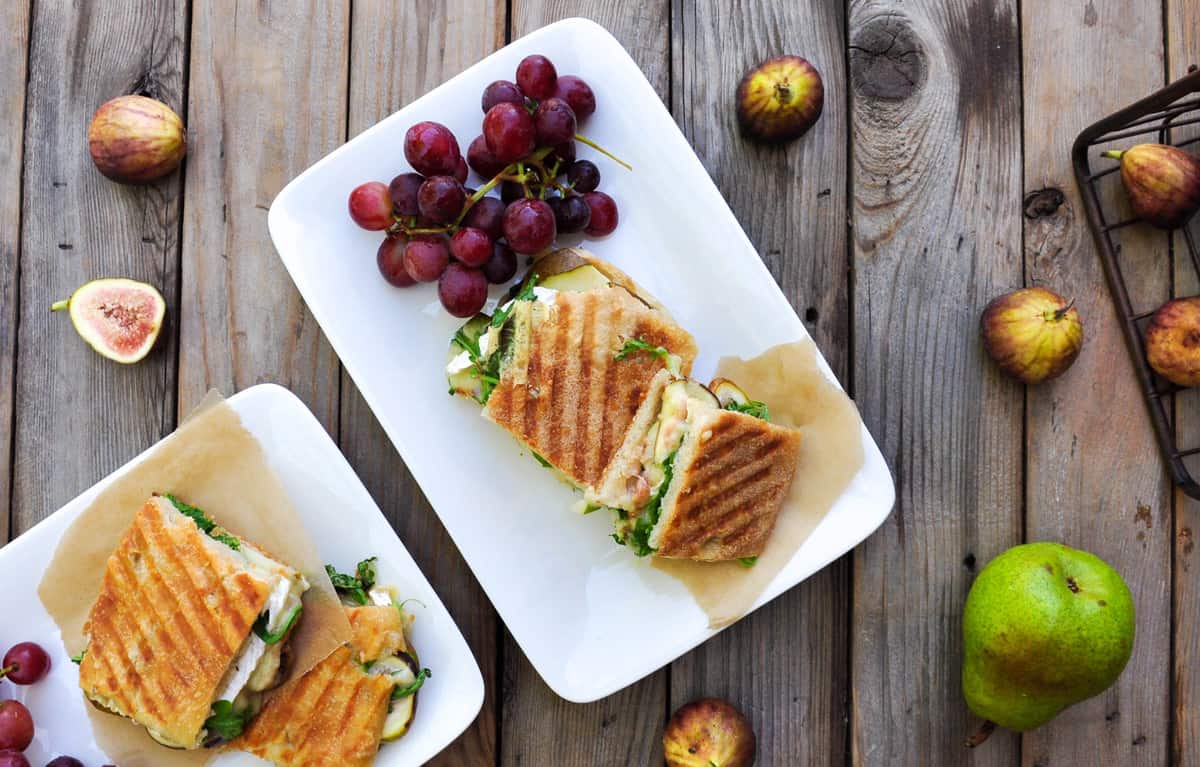 An excellent weeknight dinner or a foolproof weekend lunch, you can trust you will only be in the kitchen for about 15 minutes from start to finish. Using a fresh ciabatta loaf, I easily had enough for a family of four and probably a bit for leftovers.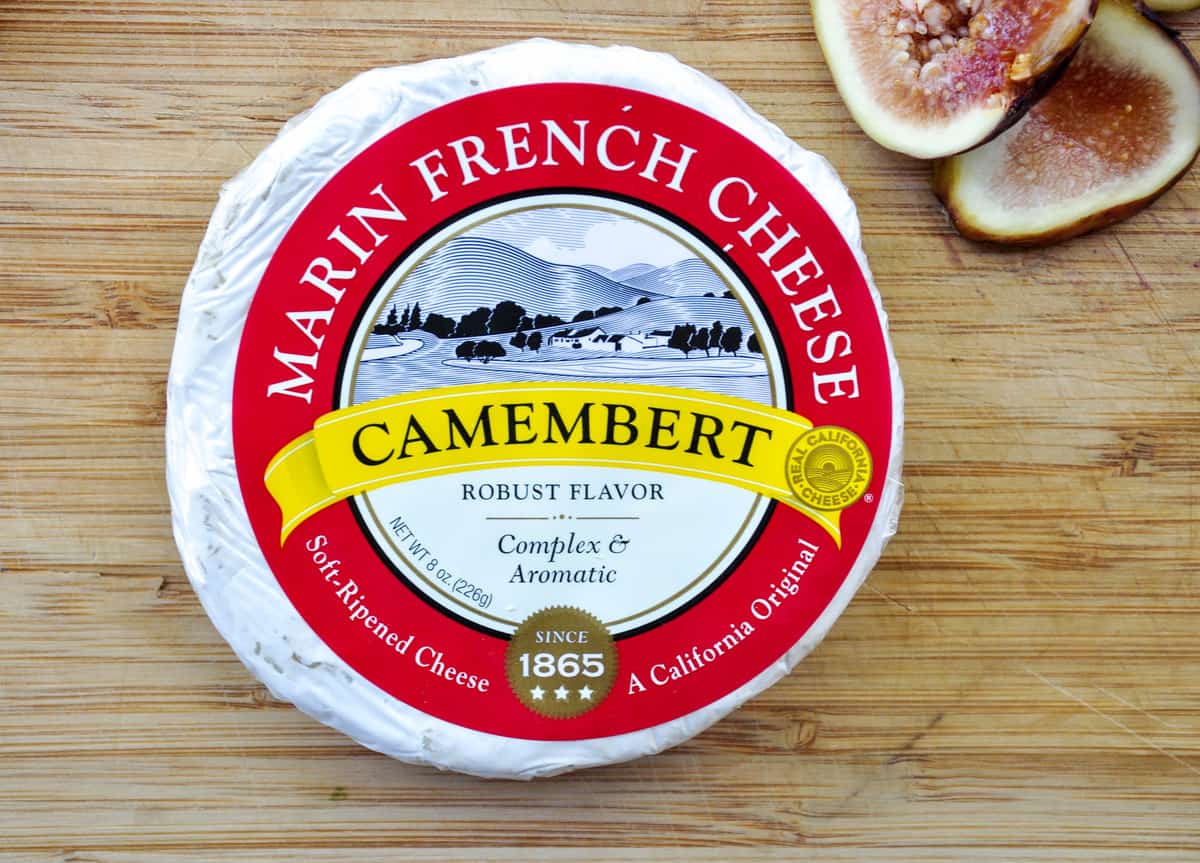 Did you know California has several cheese makers that produce brie cheese? I love brie, it's my favorite. And I get so giddy when I can find and support local agriculture! How 'bout you?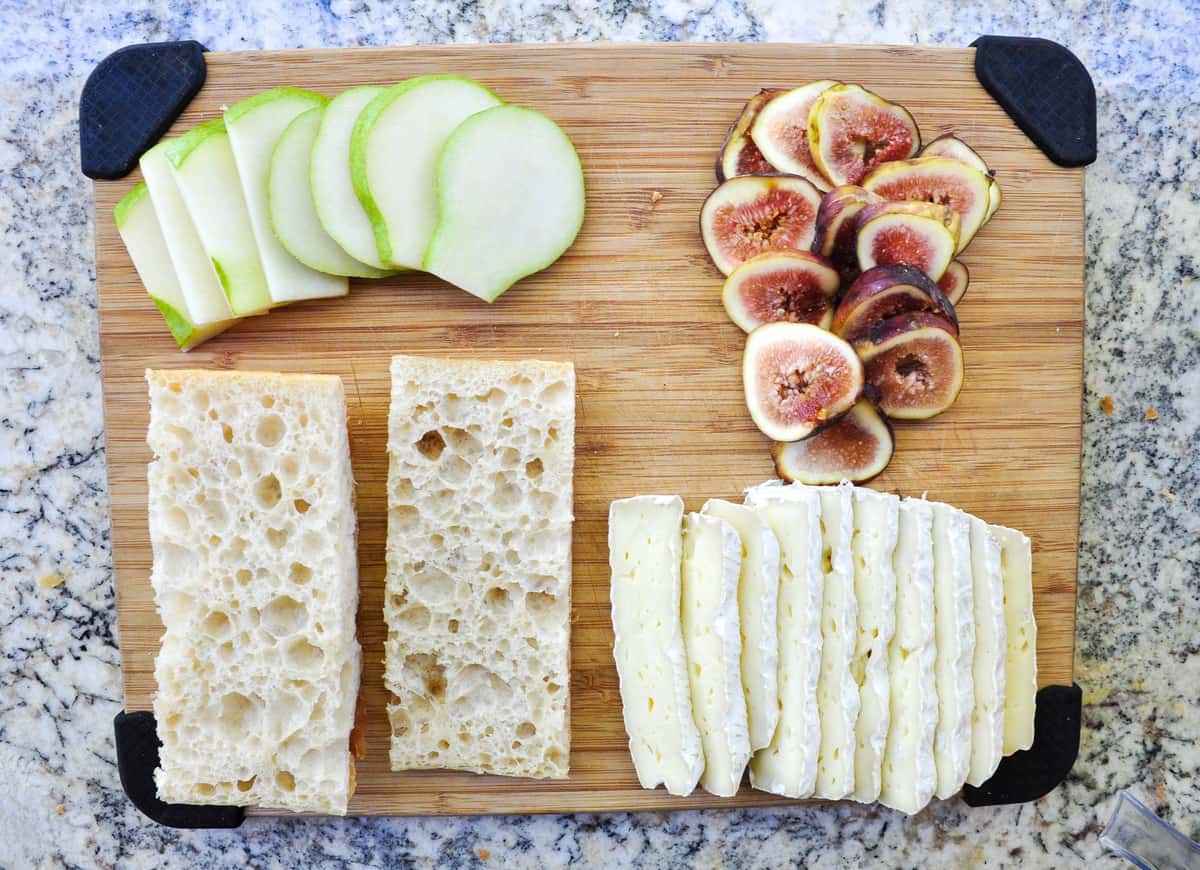 I used Bartlett Pears, brown turkey figs, the brie and some fresh arugula (not shown).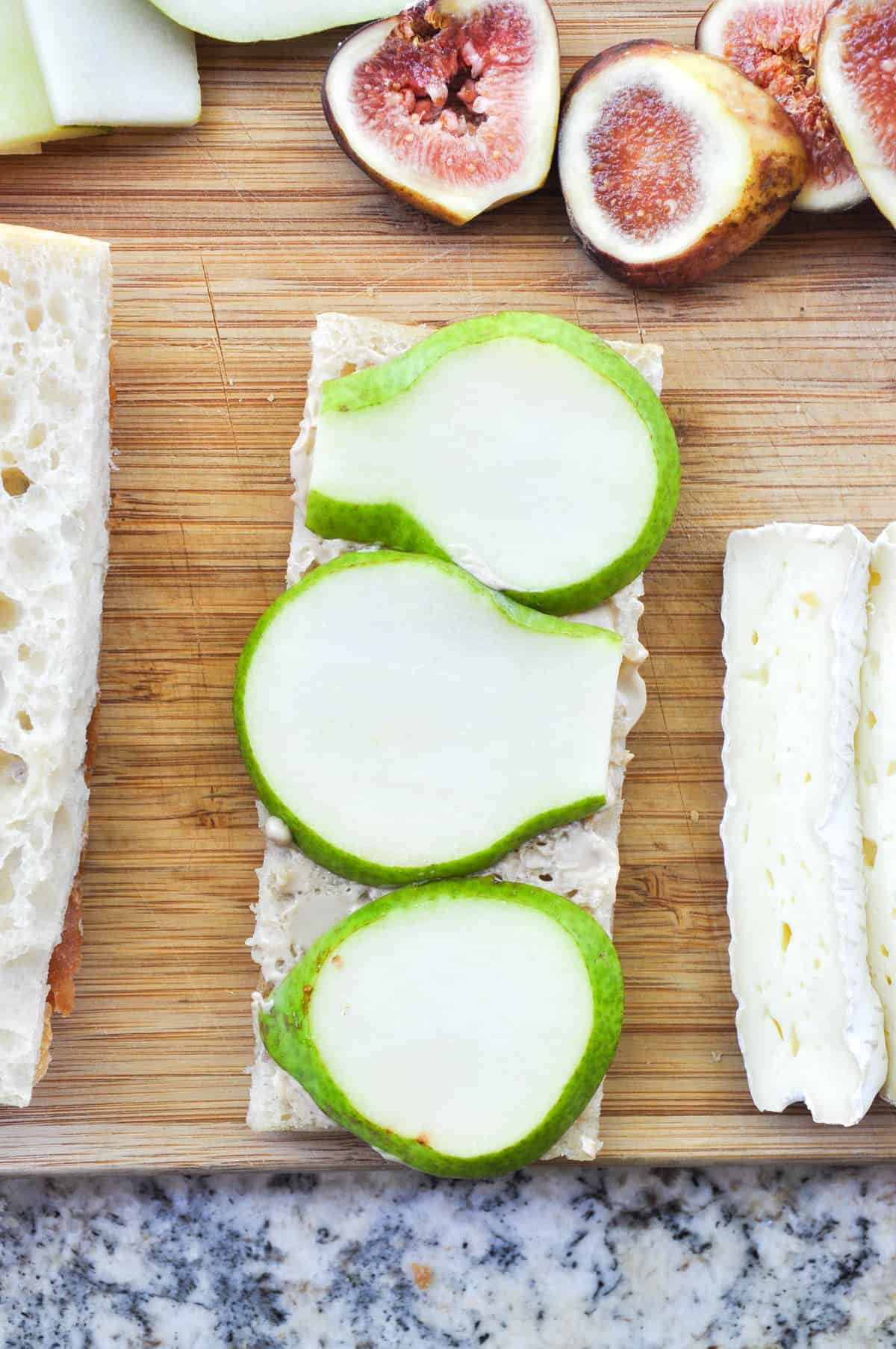 I whipped up a quick balsamic mayo and slathered that on the bottom piece of bread. I added a layer of sliced pear.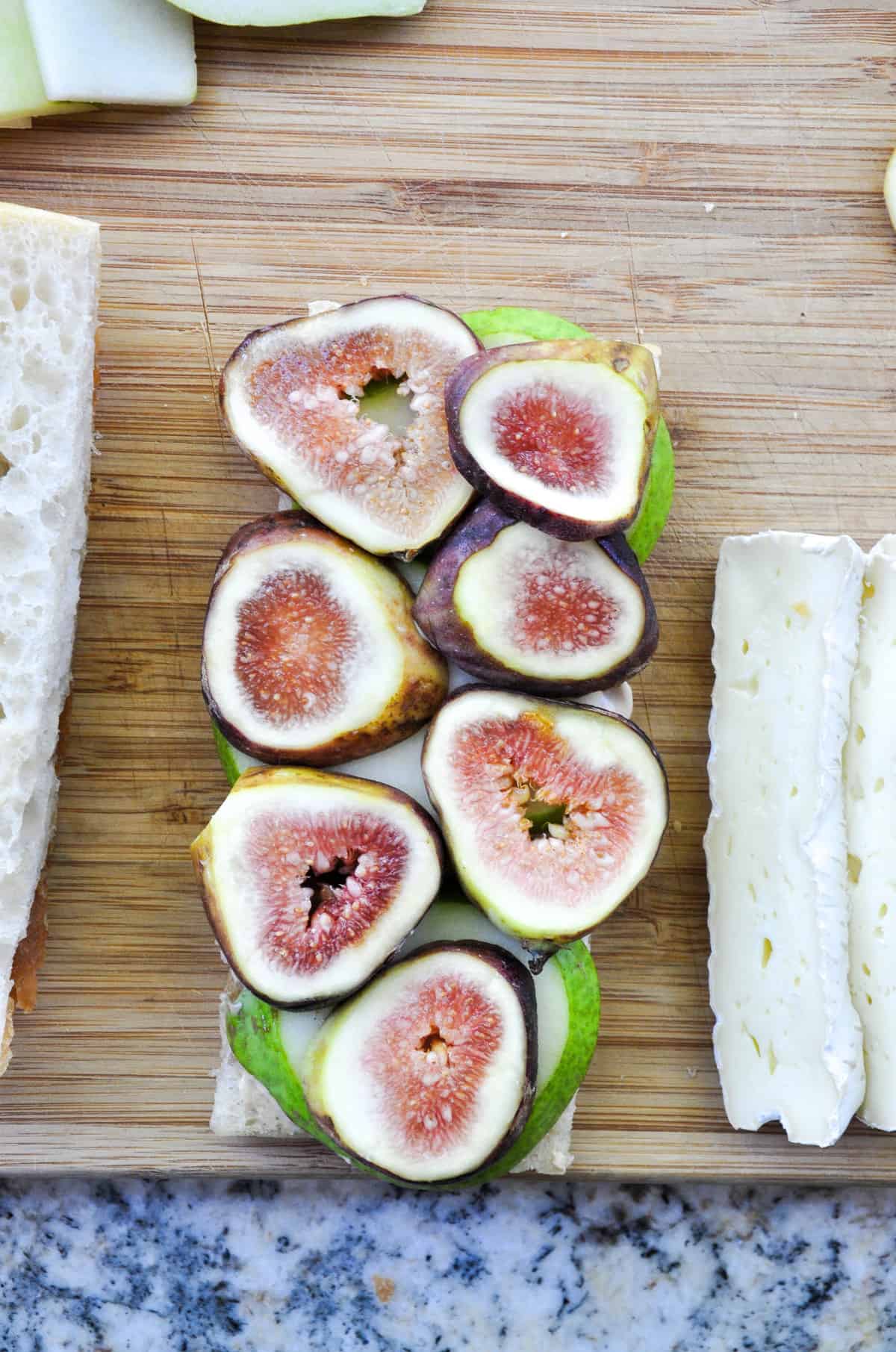 Next, comes the thickly sliced fig.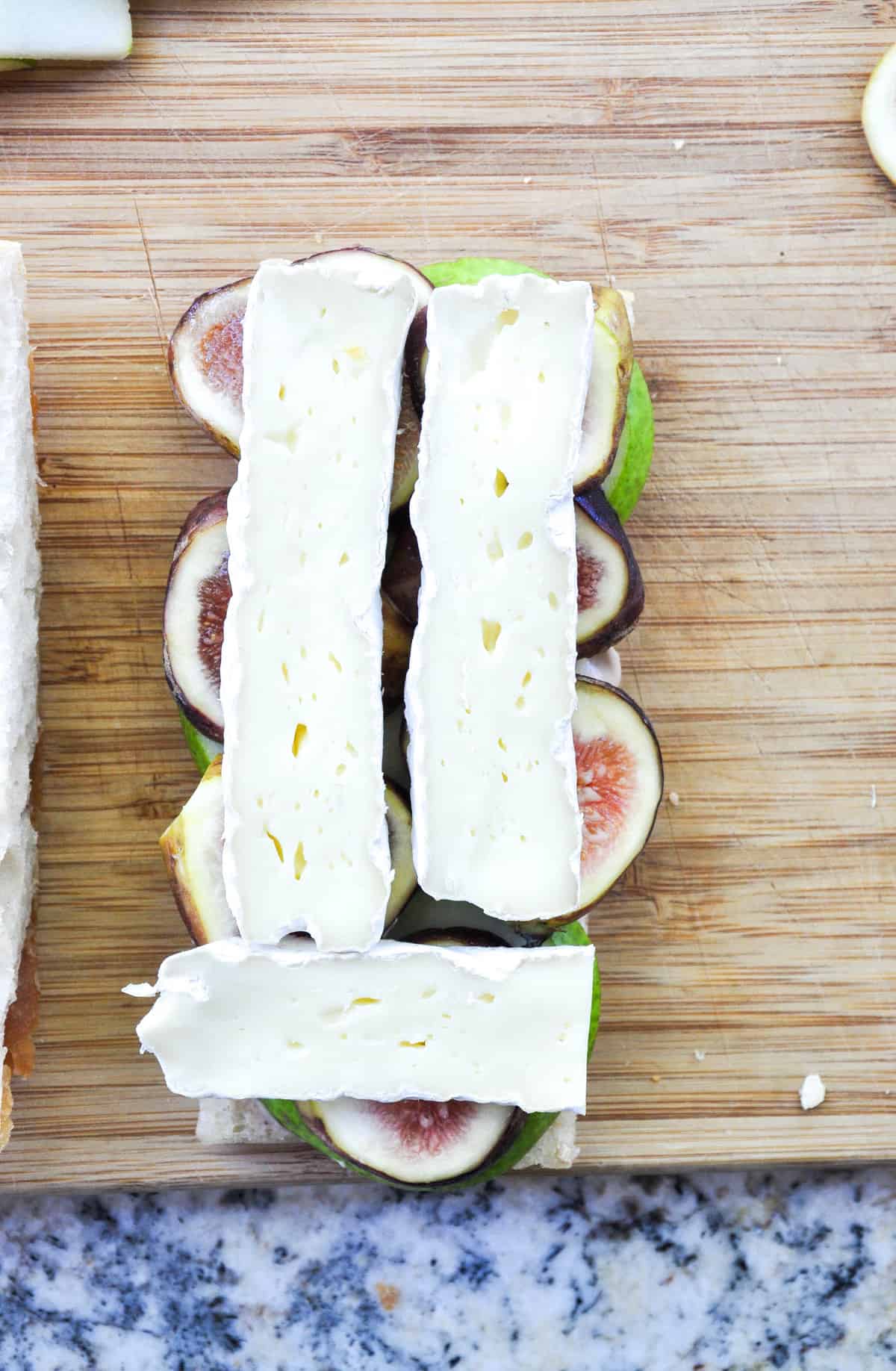 A generous amount of brie cheese.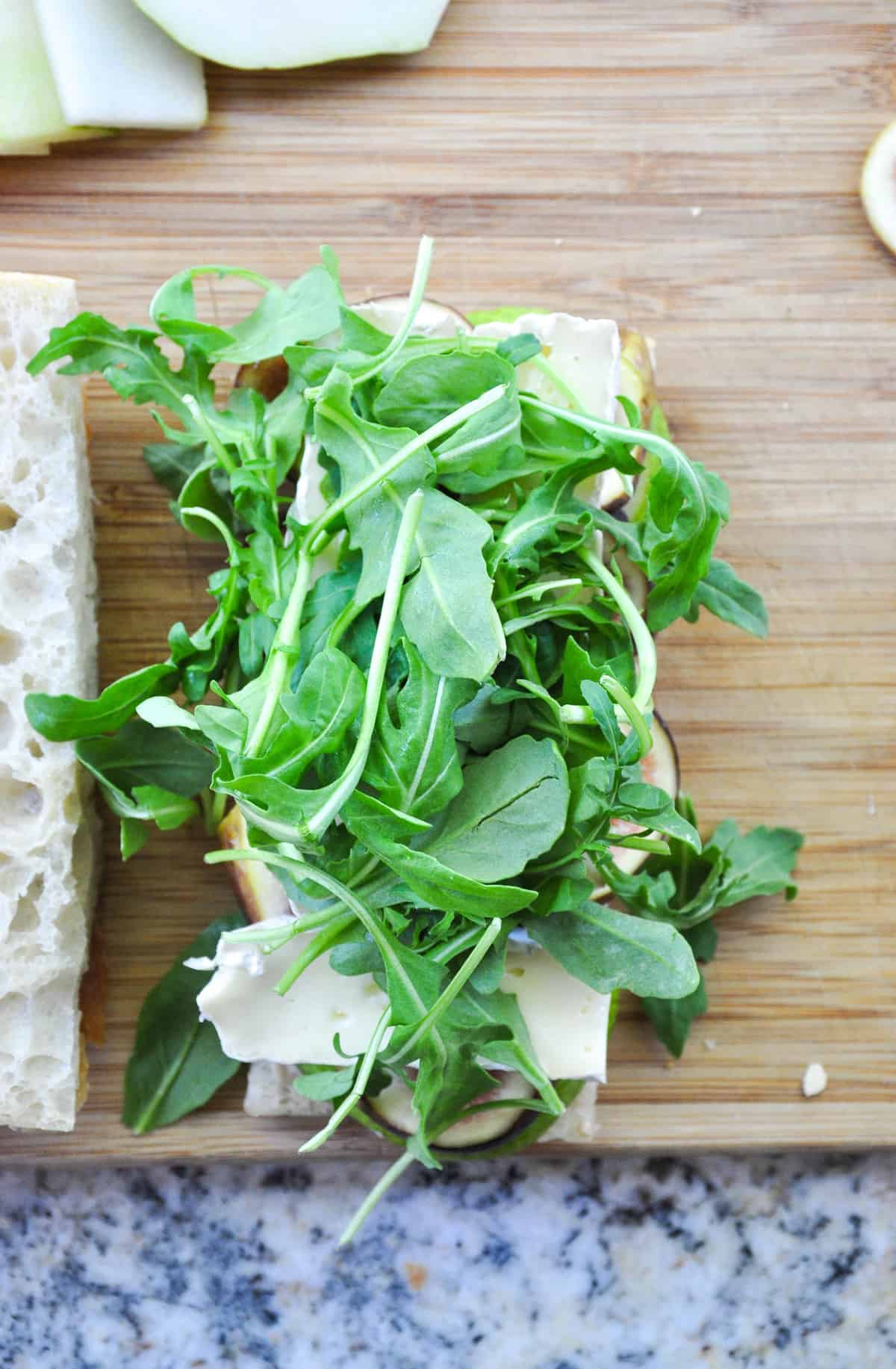 A handful of fresh arugula.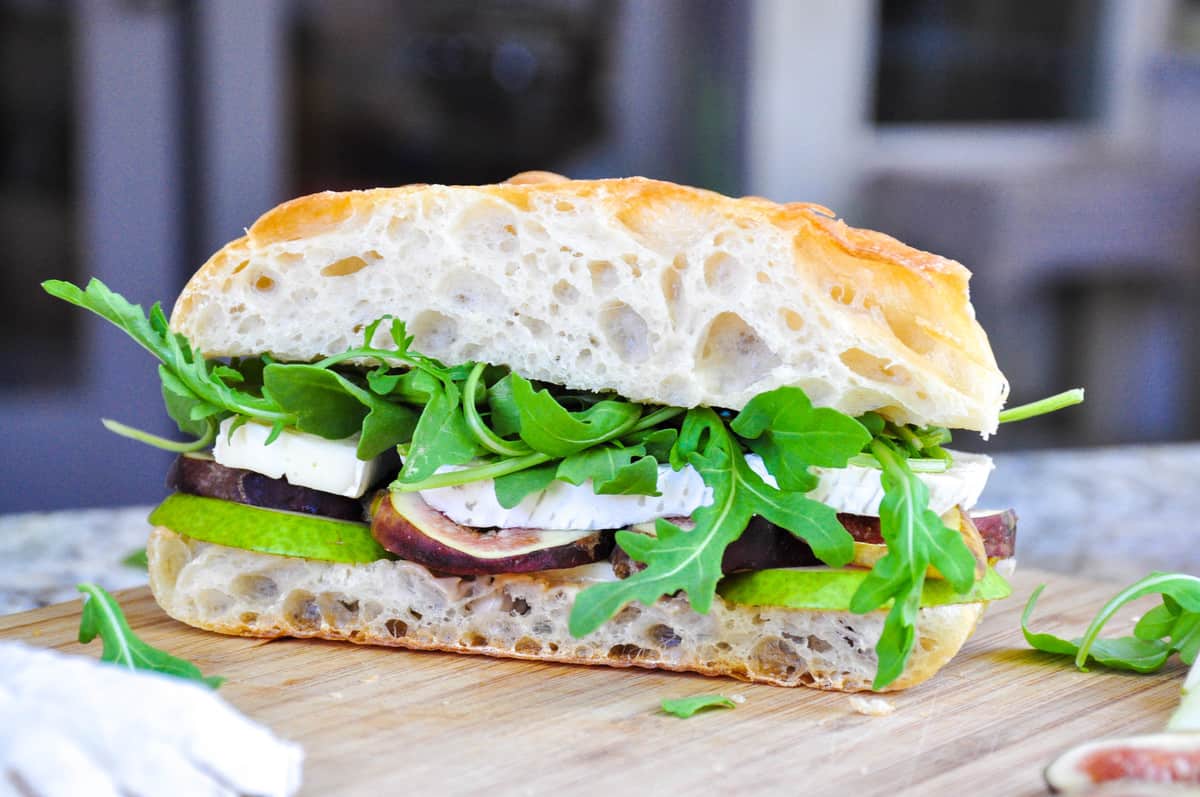 Ahhh…a nice, thick stack of goodness ready for the press.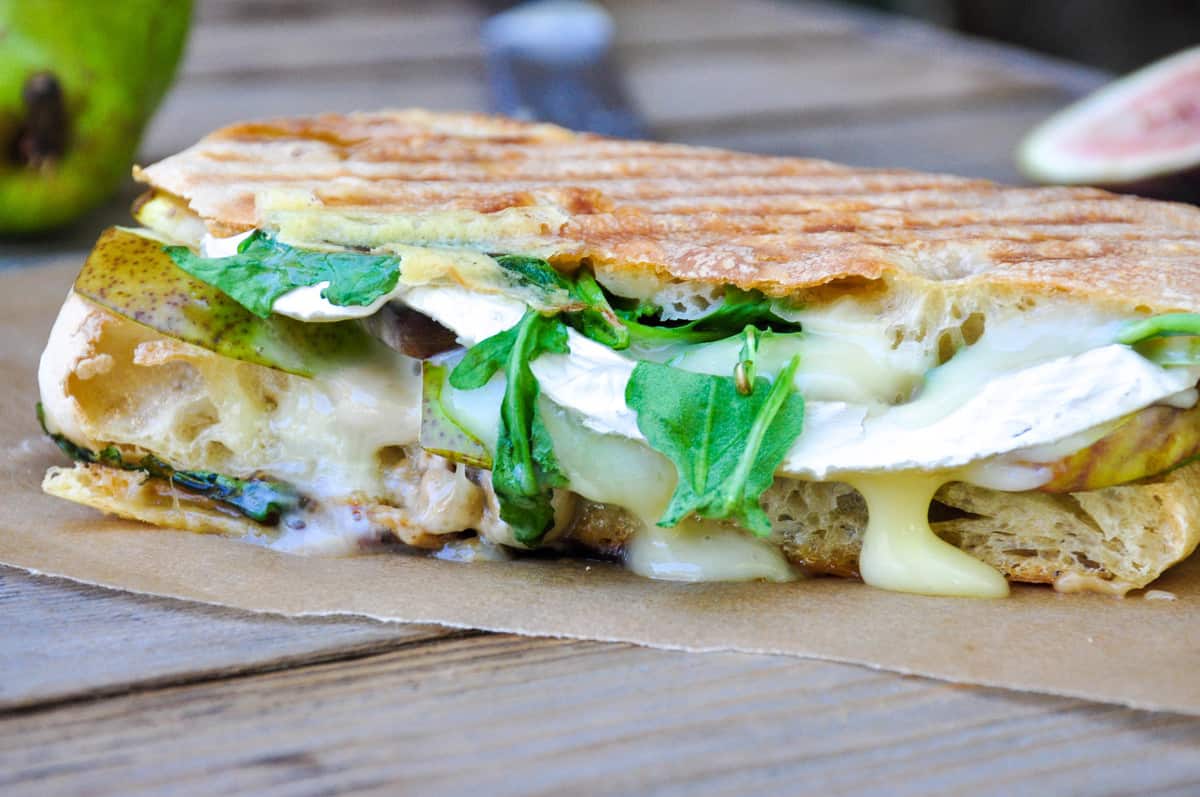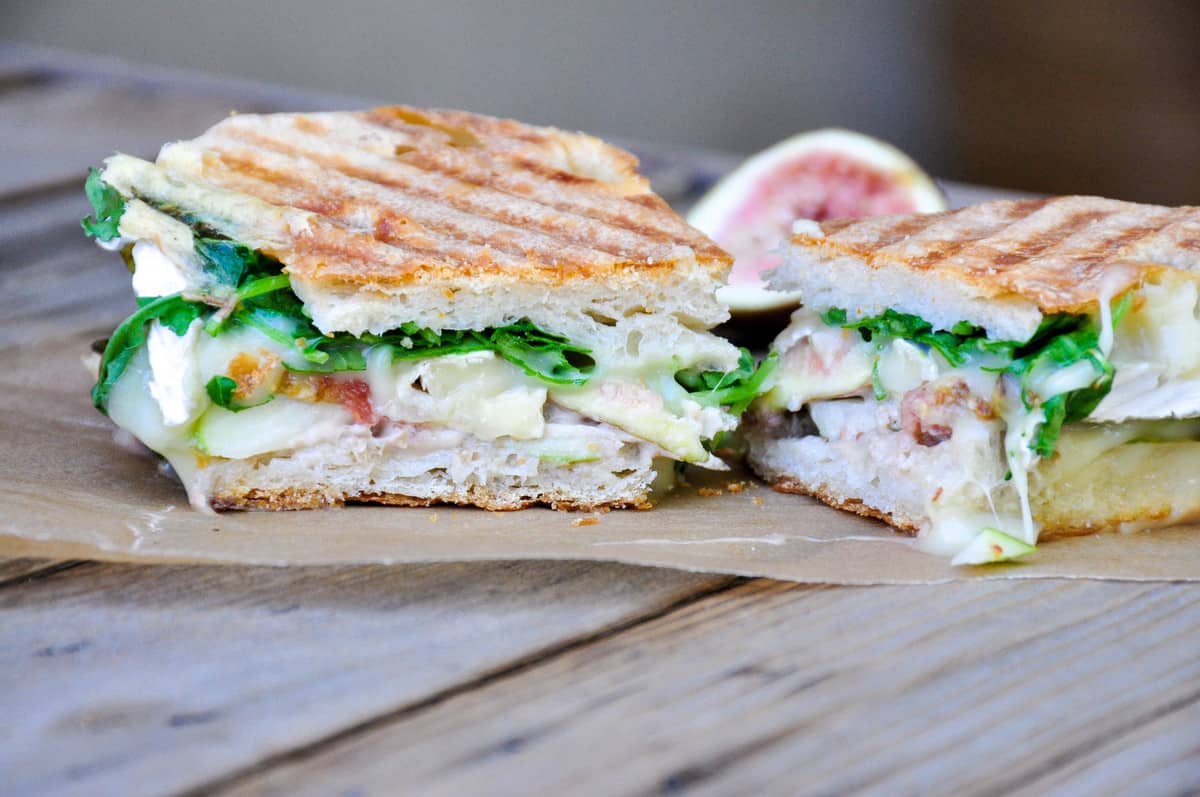 Place in your Panini Press and allow to grill for about 5-7 minutes, slice and devour!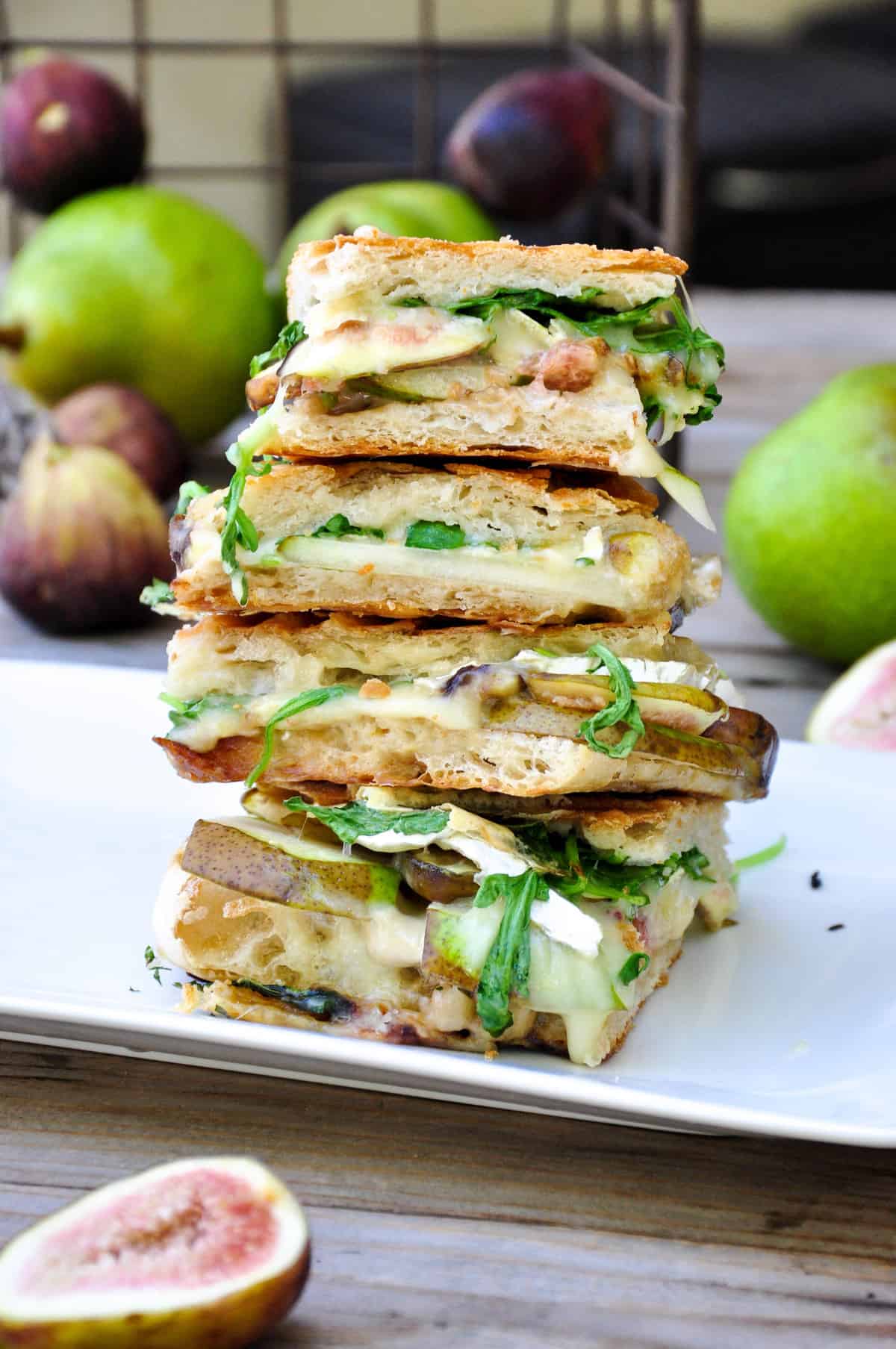 Hail Holy Yum!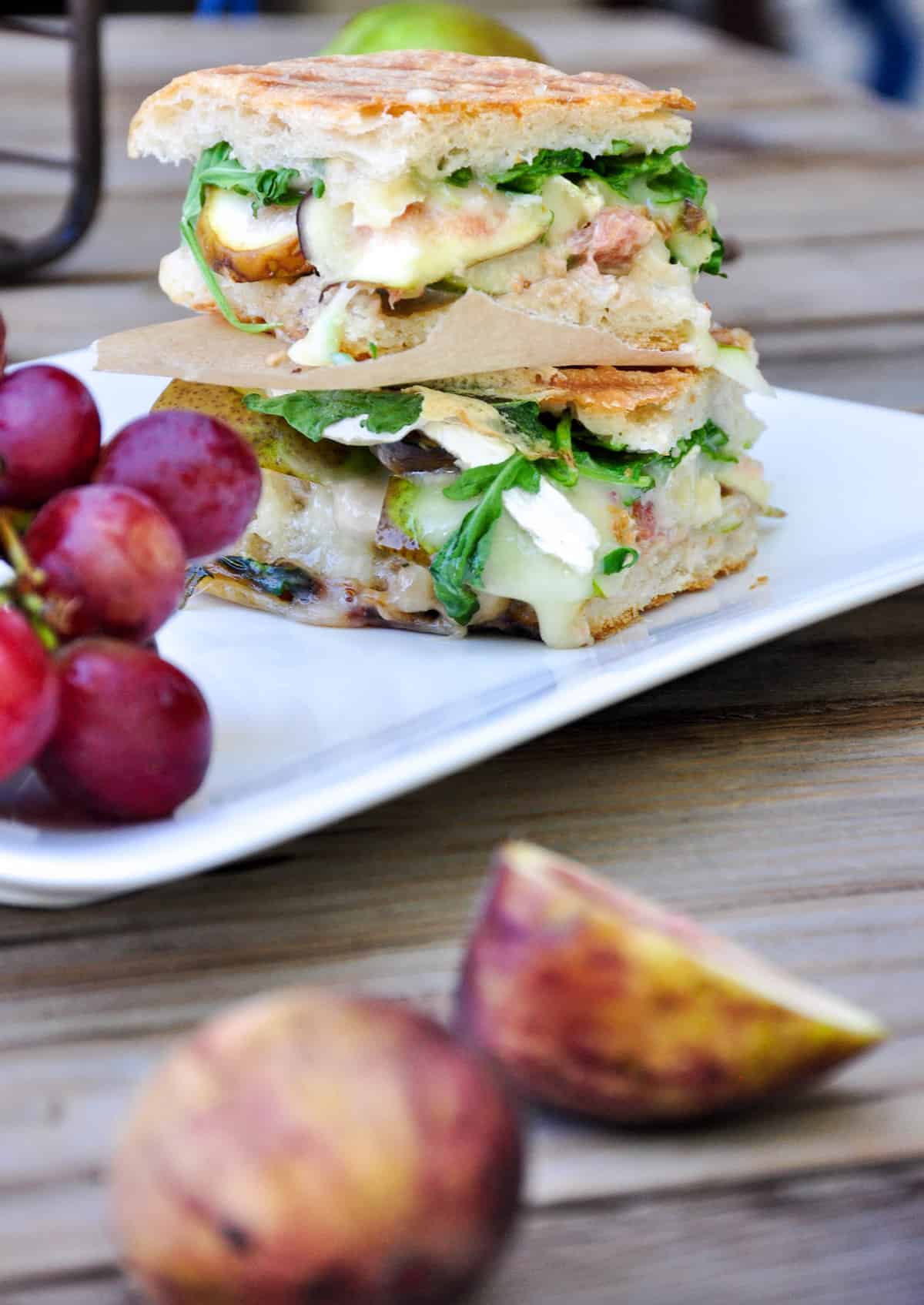 It was perfect served with a bunch of grapes on the side. A totally legit meal for a warm summer evening.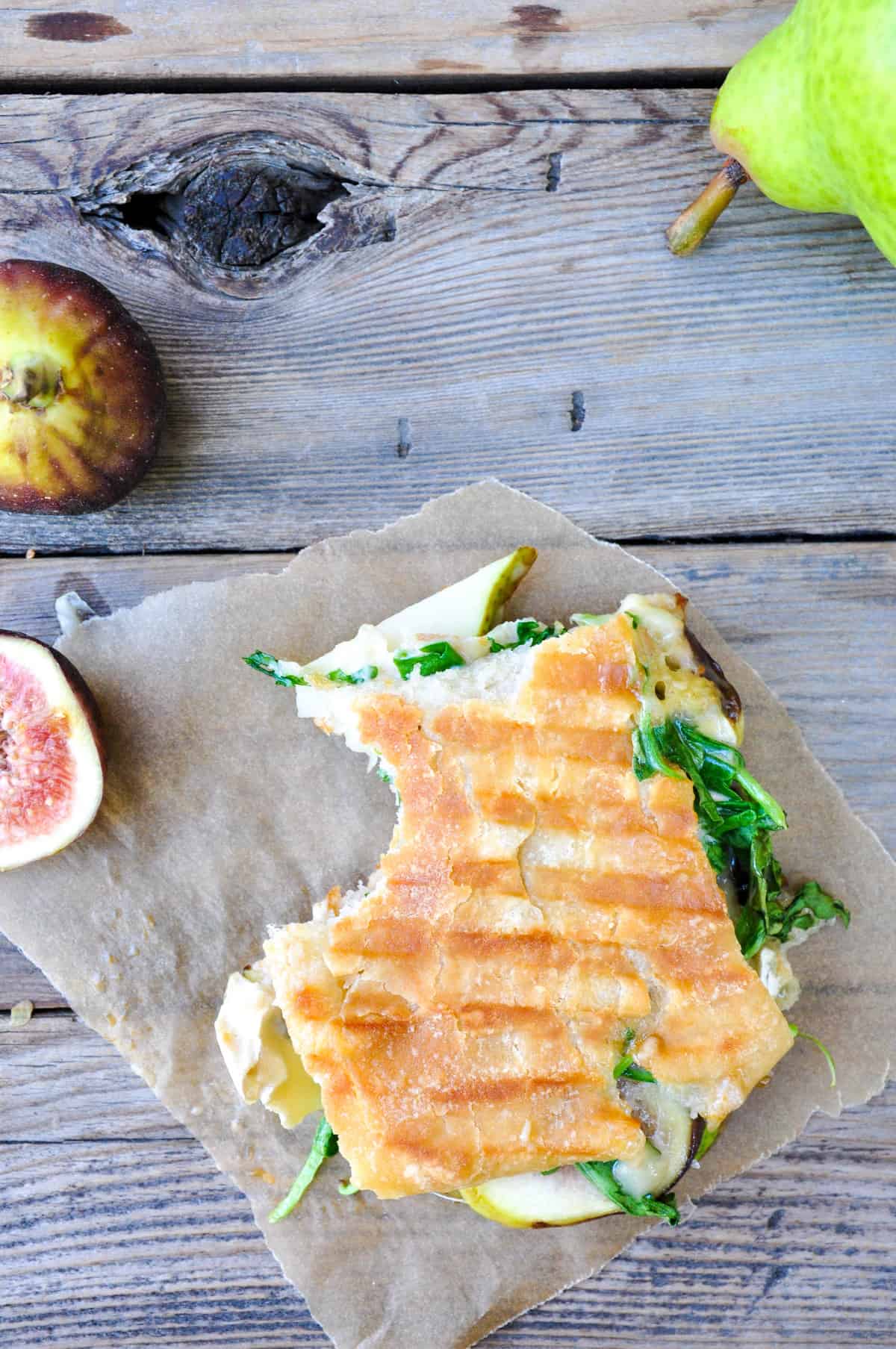 Here is the easy recipe for ya…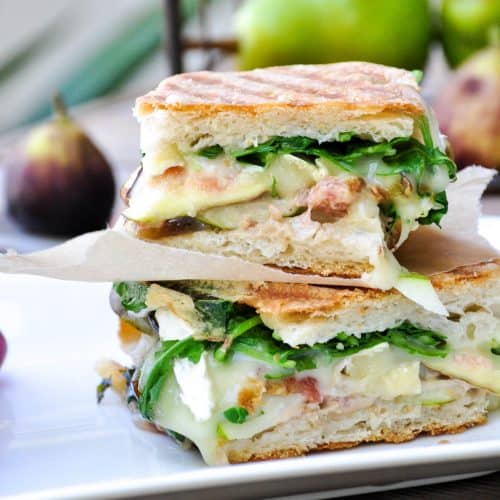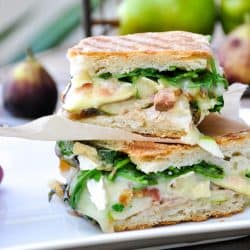 Pear and Fig Panini with Brie and Arugula
Ingredients
1 Ciabatta Loaf
2 Bartlett Pears, sliced
4 Figs, sliced
1 Wheel of Brie Cheese, sliced thickly
6 oz. Fresh Arugula
1/4 cup Mayo
1 T. Balsamic Glaze
Instructions
Preheat your panini press.

Split loaf in half and cut into 4 equal pieces.

Combine the mayo and balsamic and stir well. Spread on the bottom of each bread piece.

Layer on the pears, fig and brie. Top with arugula and add the top piece of bread.

Grill in the press for about 5-6 minutes or until desired doneness.
Love sandwiches full of goodness? Try this one too…