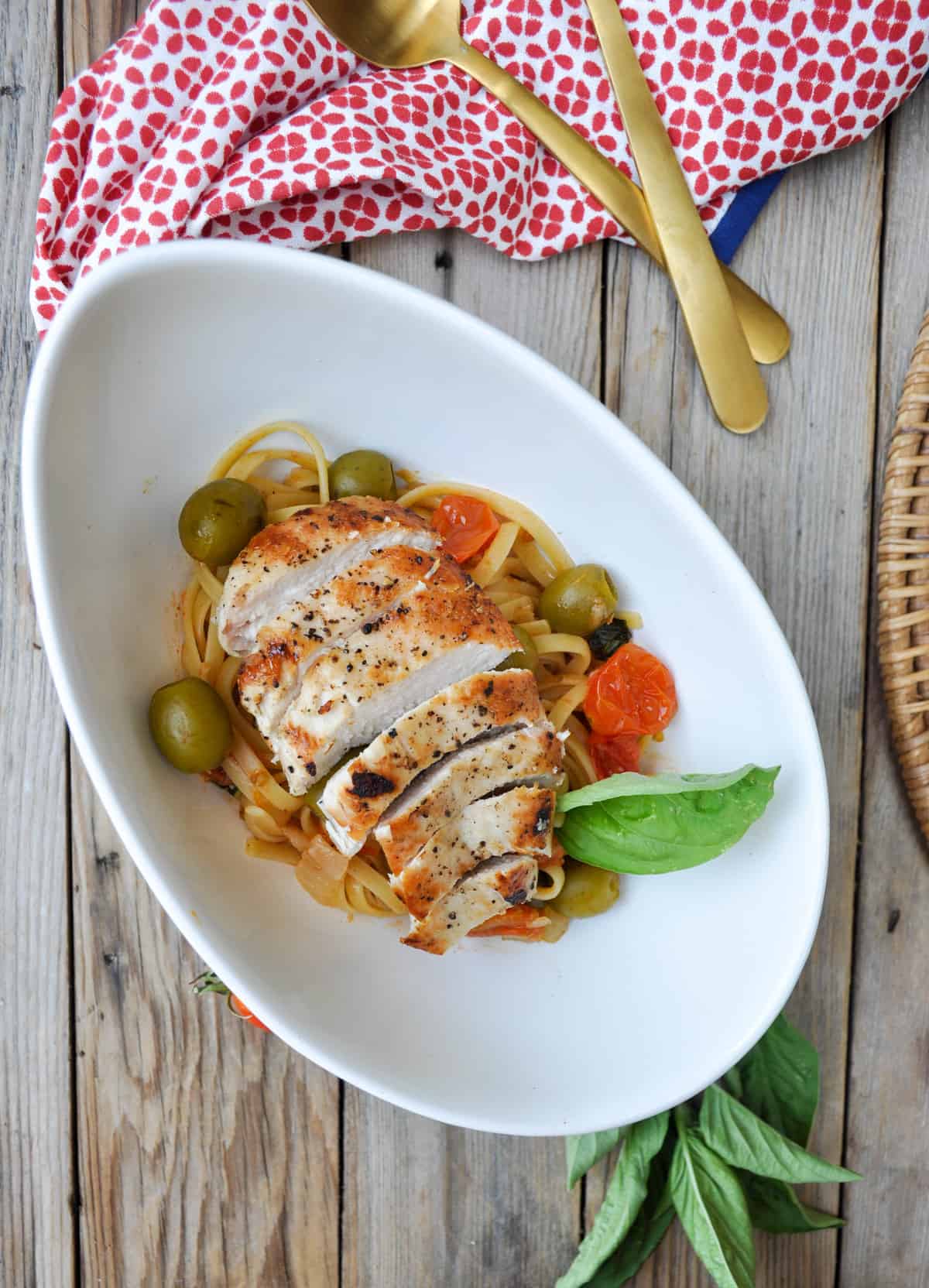 CA GROWN Blog
Discover. Learn. Connect.
Pasta Puttanesca with Green Olives & Chicken
July 19, 2017
Eat the Season!
Sign Up For Weekly Recipes
« Back to Recipes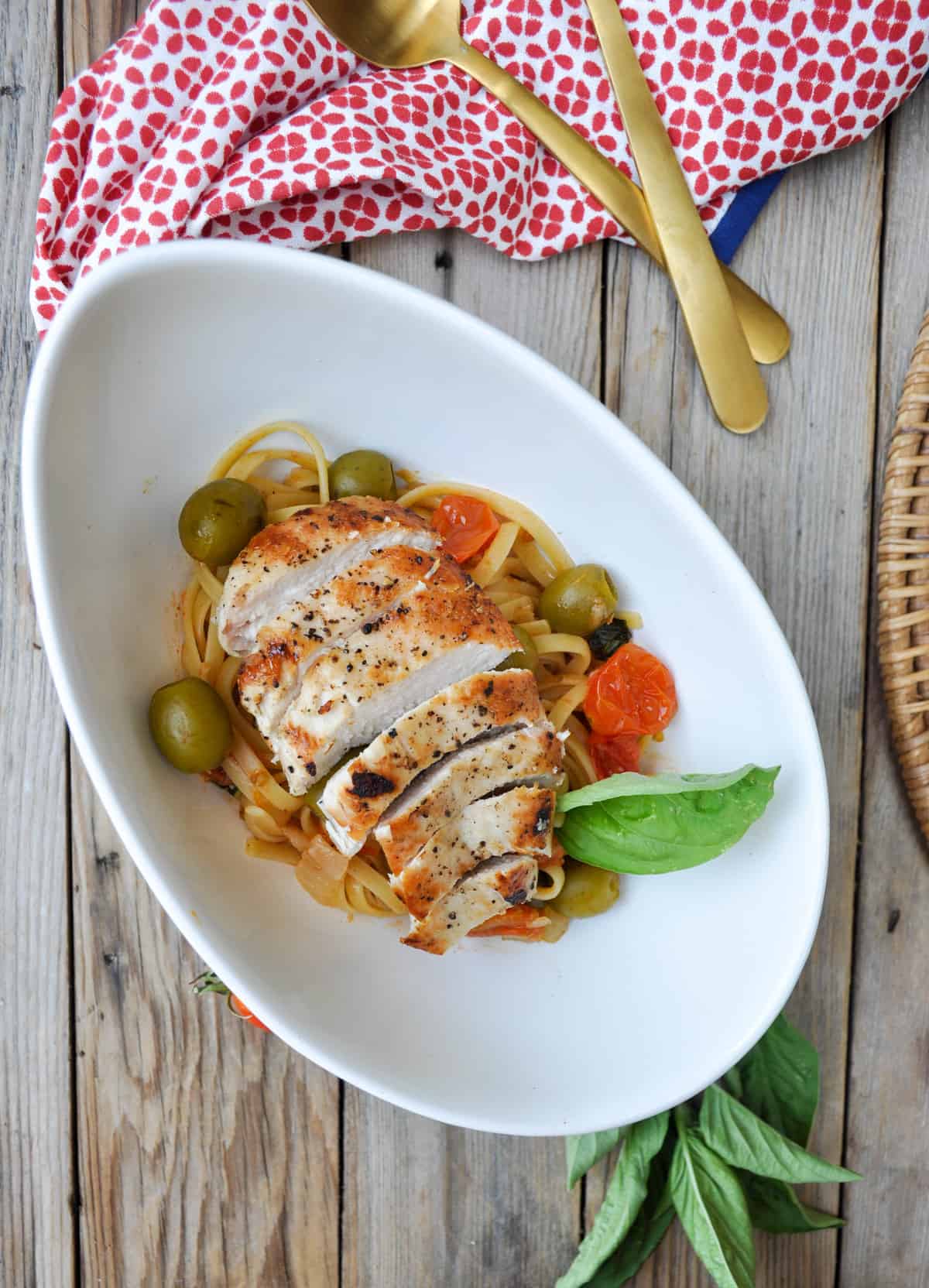 Pasta Puttanesca with Green Olives & Chicken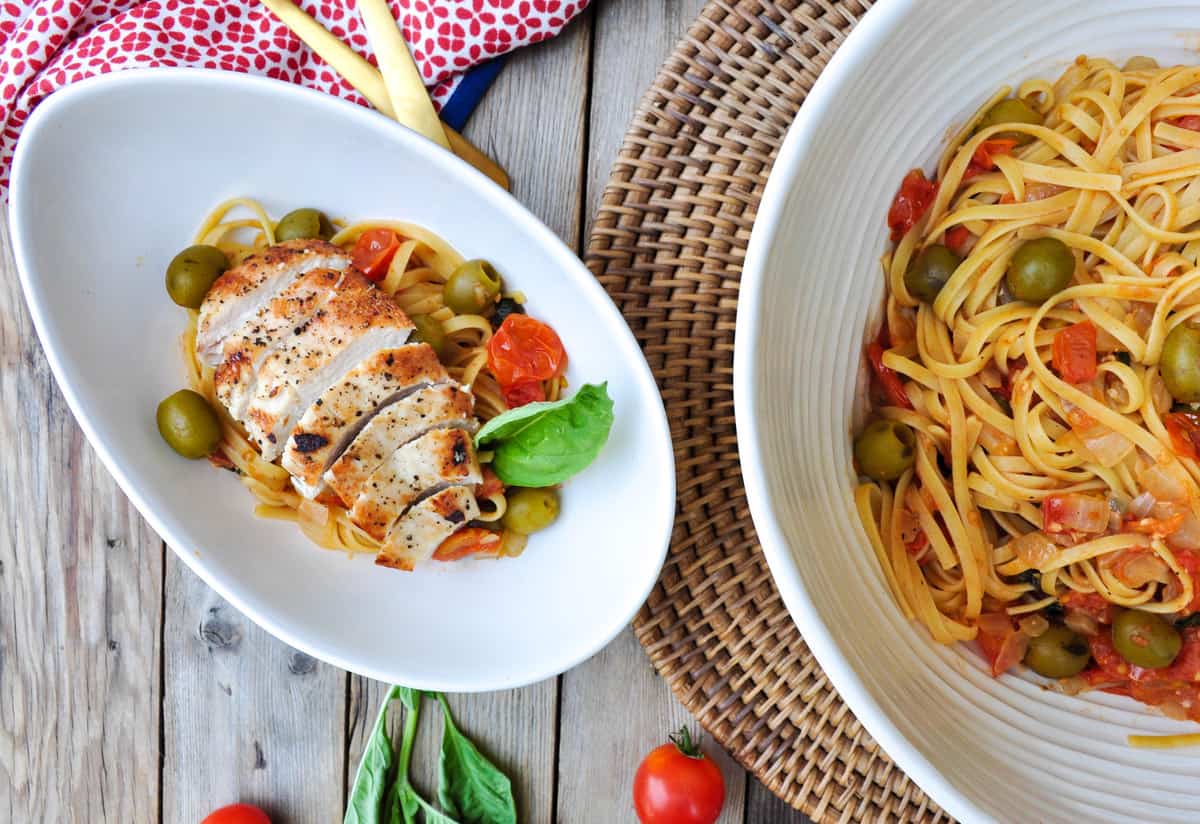 What's simpler than a quick pasta dish for dinner?
I say not much…
And this one is extra special because although it looks fancy, it's super simple to put together and the ingredients are probably already in your pantry.
I used the plump and delicious tomatoes from my garden, but you should be able to find an abundance of California tomatoes in your local grocery store or farmer's market!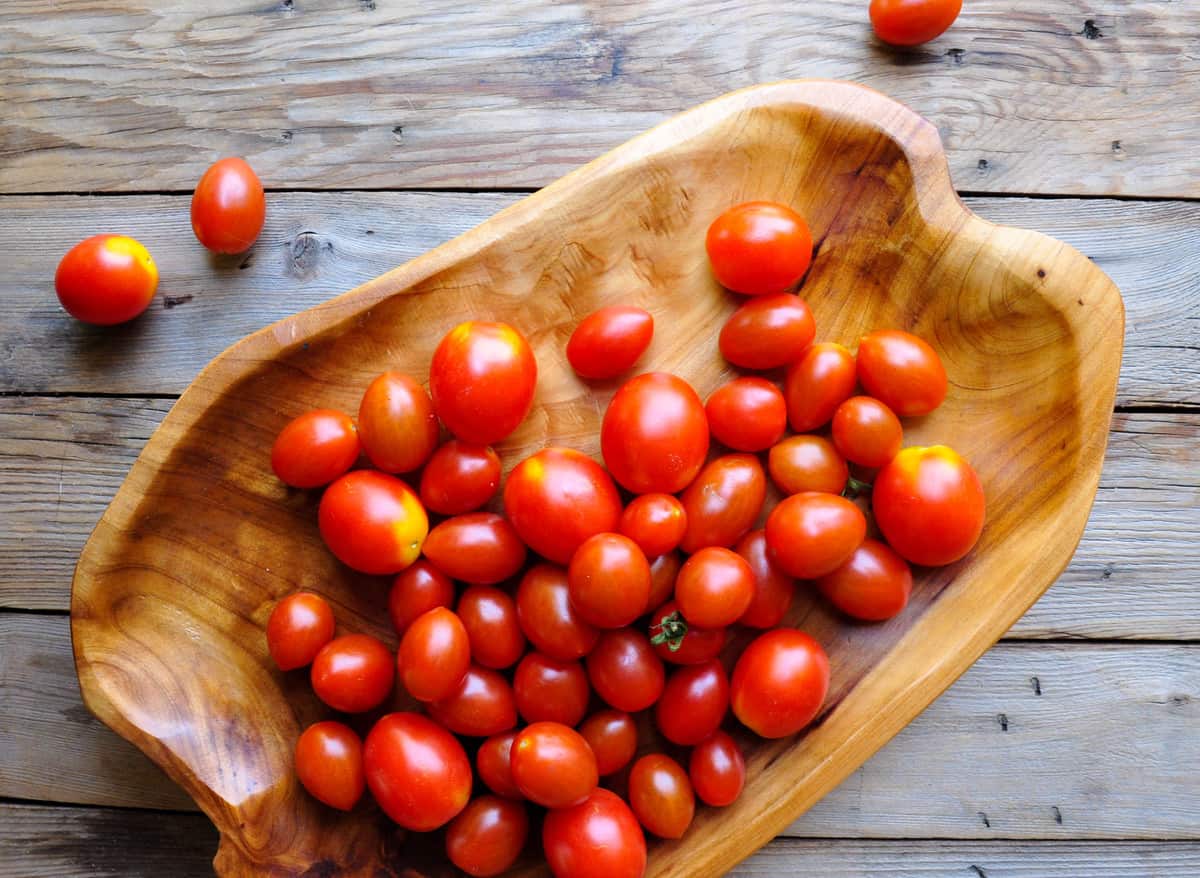 Another key ingredient in this dish is a can of delicious green olives…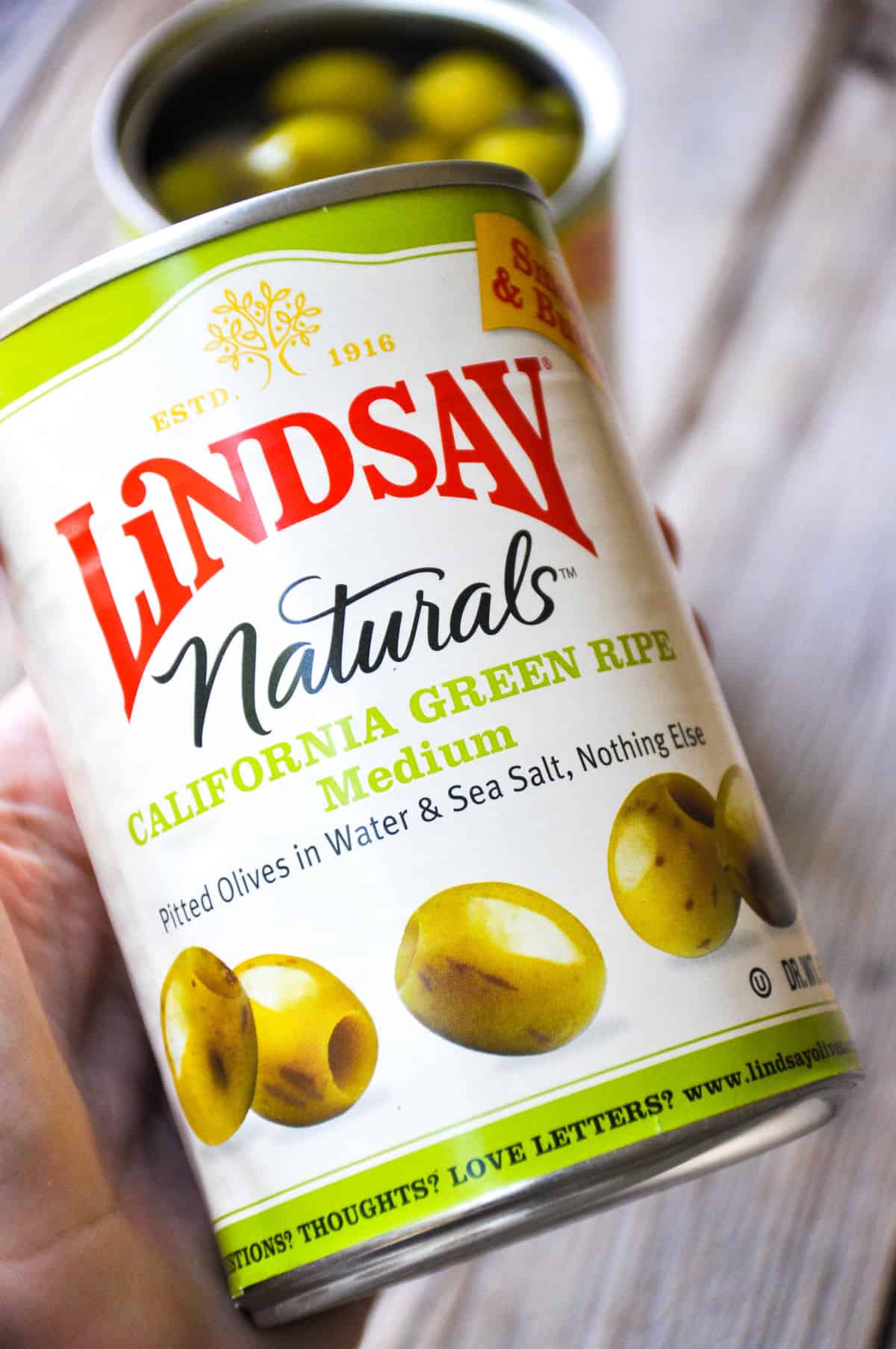 I love love love these olives and I can't help but pop a few in my mouth while making this recipe. I call it field research 🙂
I start the sauce by grilling a diced onion and garlic in a little olive oil until aromatic and then add my cut tomatoes.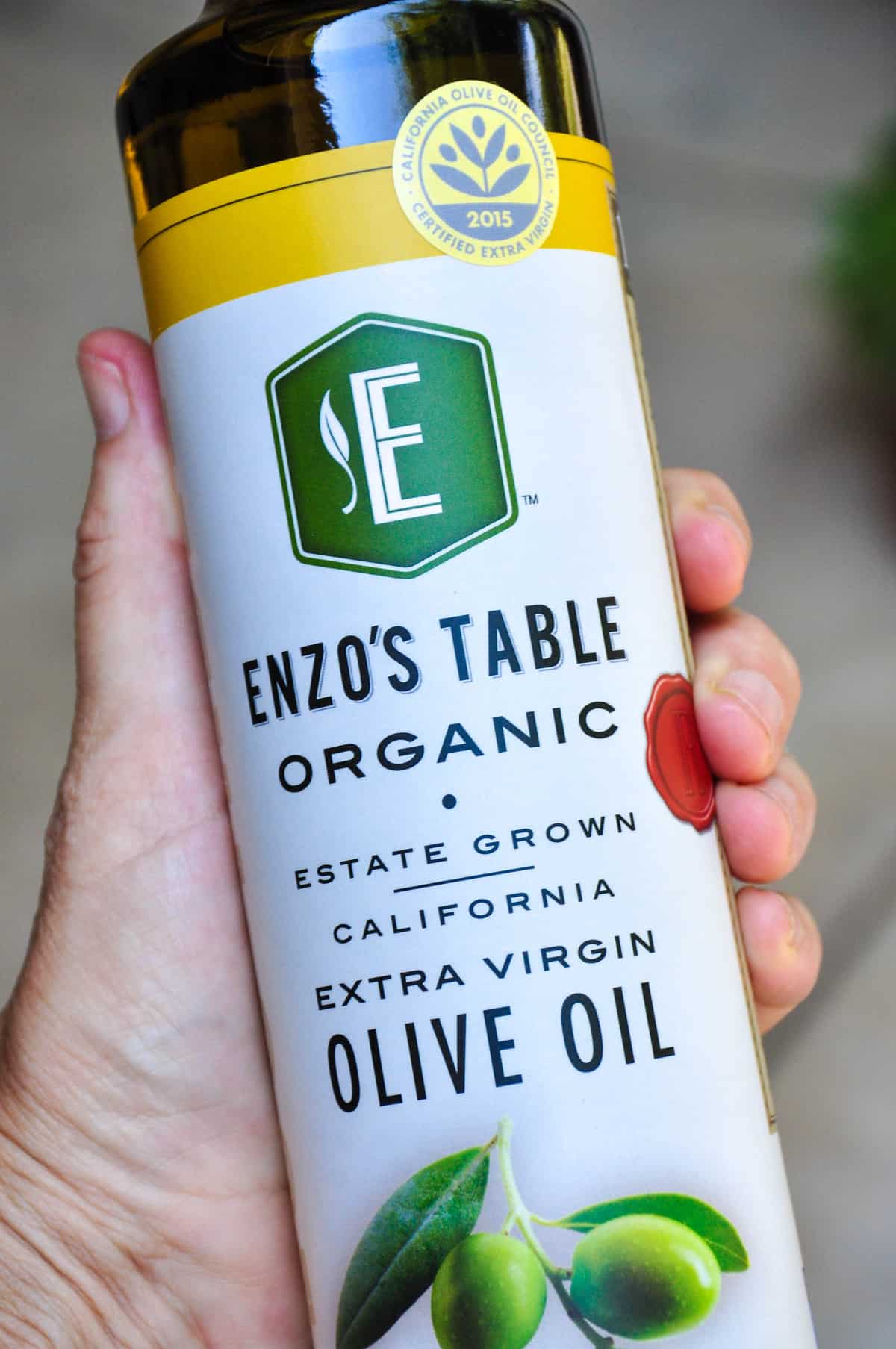 Oh, let's not forget about the olive oil. I love this Enzo Olive Oil! You can always look for the certified seal to make sure you are buying California olive oil.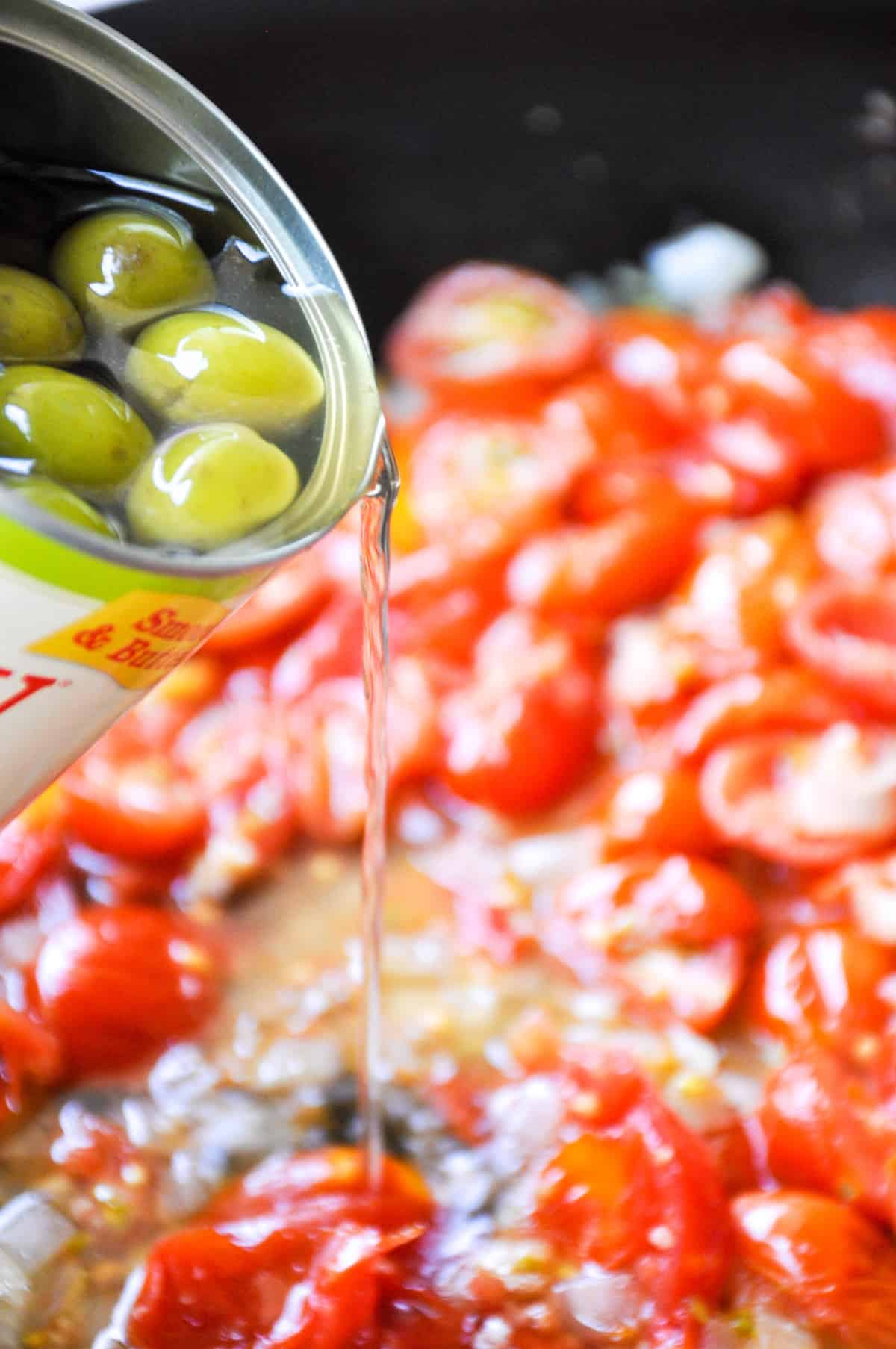 After the tomatoes are crushed in the pan, add just the water from the green olives for now. Allow that to simmer for about 15 minutes…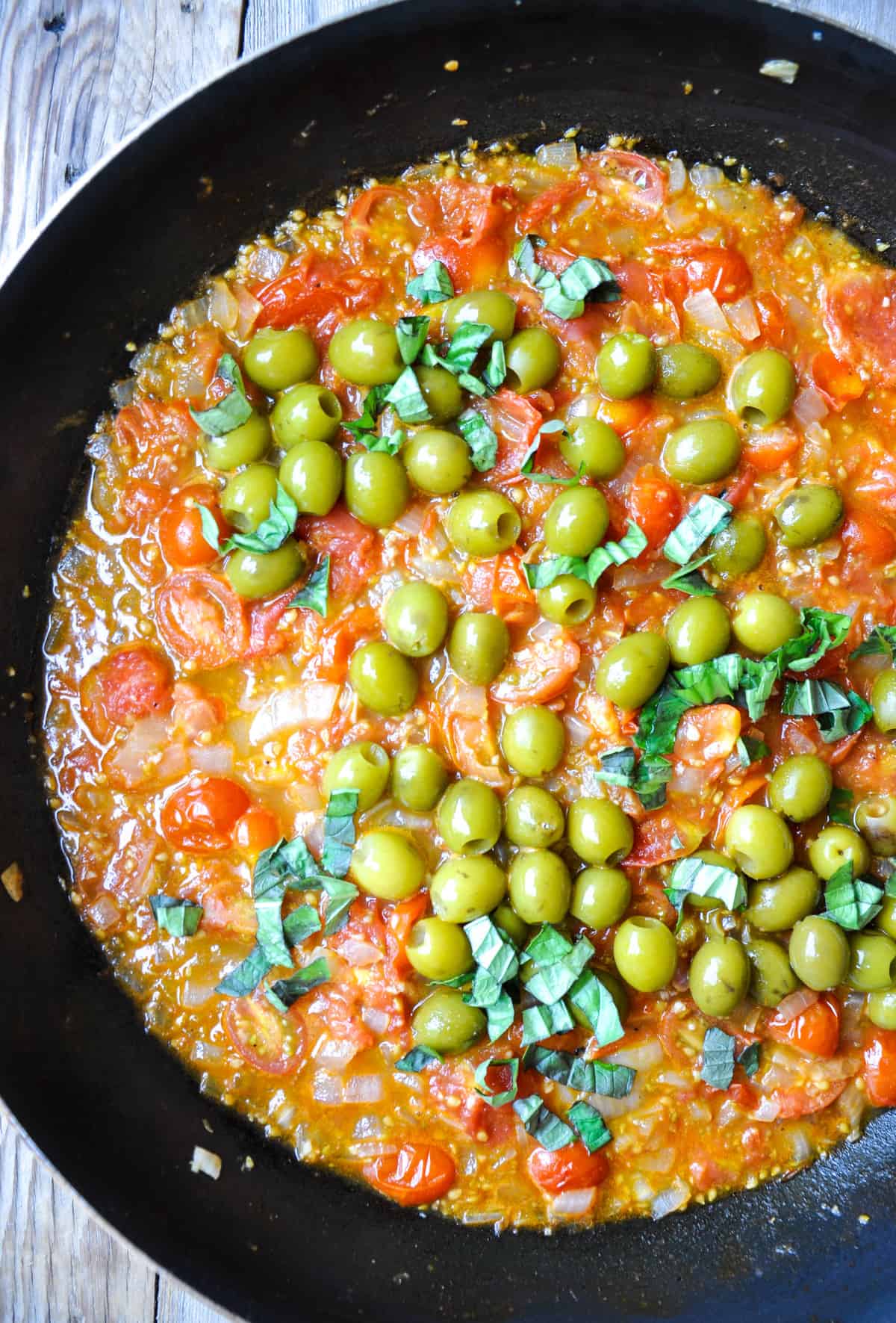 Then add in the olives and chopped basil.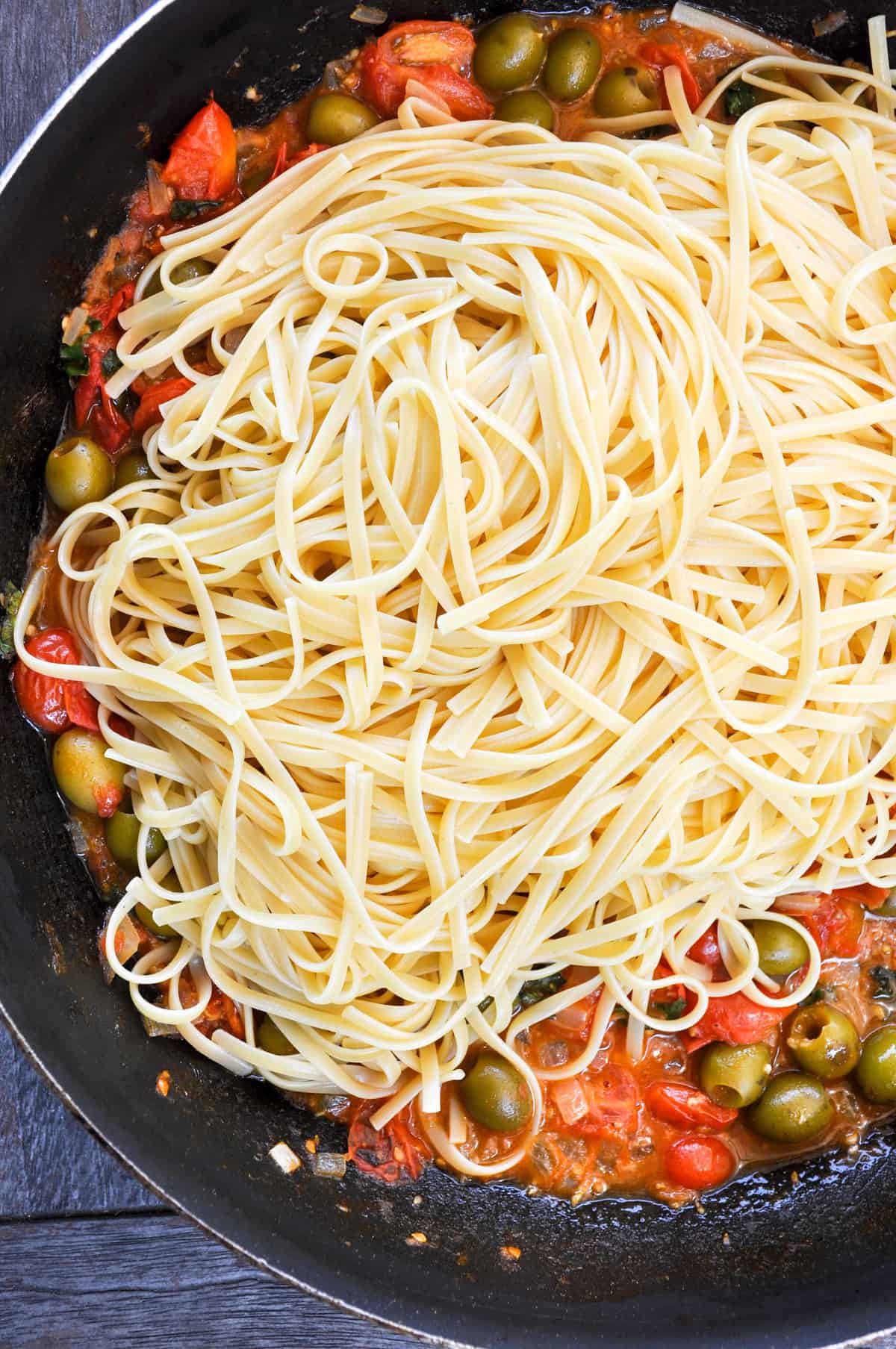 Then add the cooked pasta noodles and toss to coat.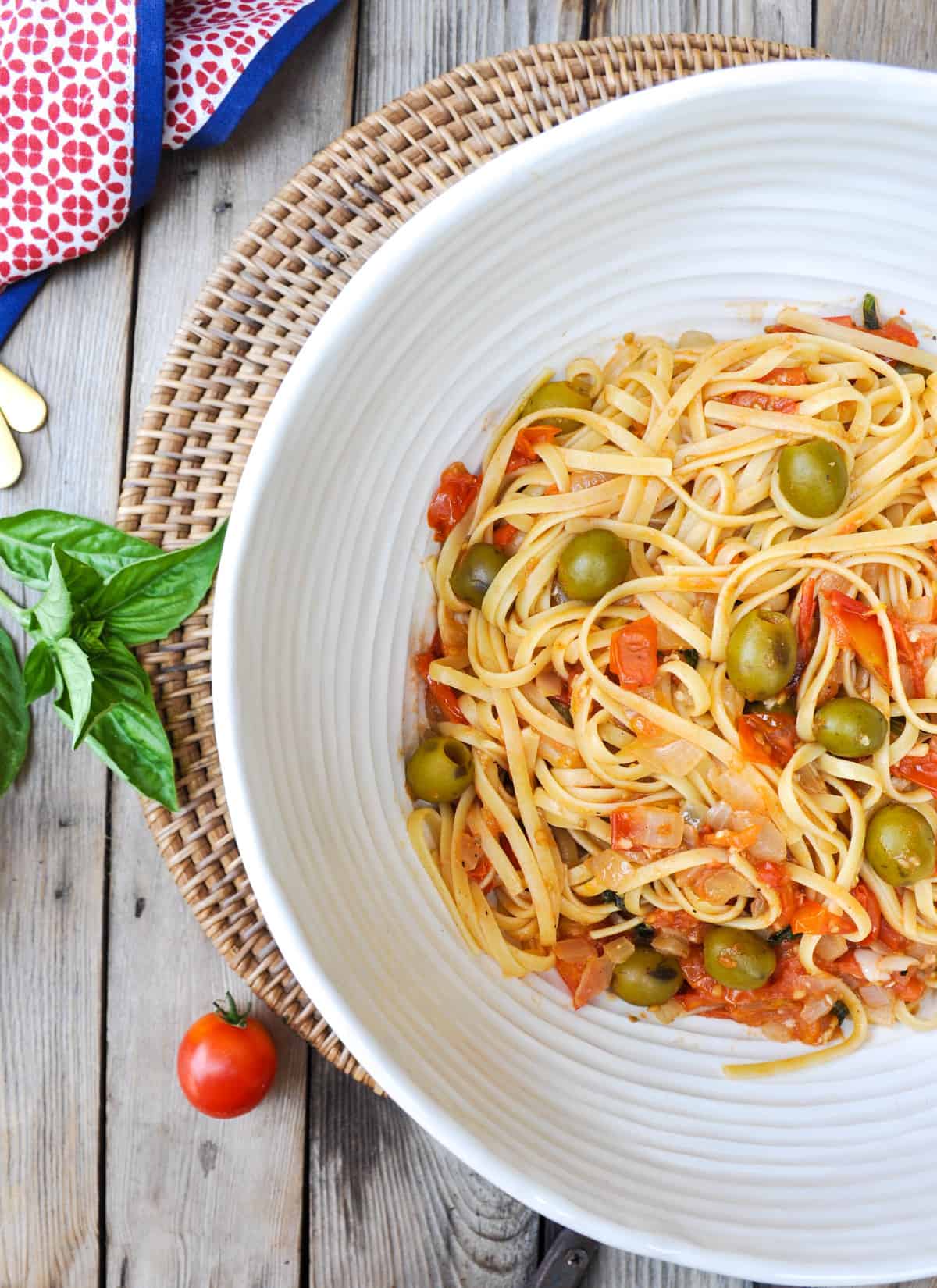 Serve up and enjoy!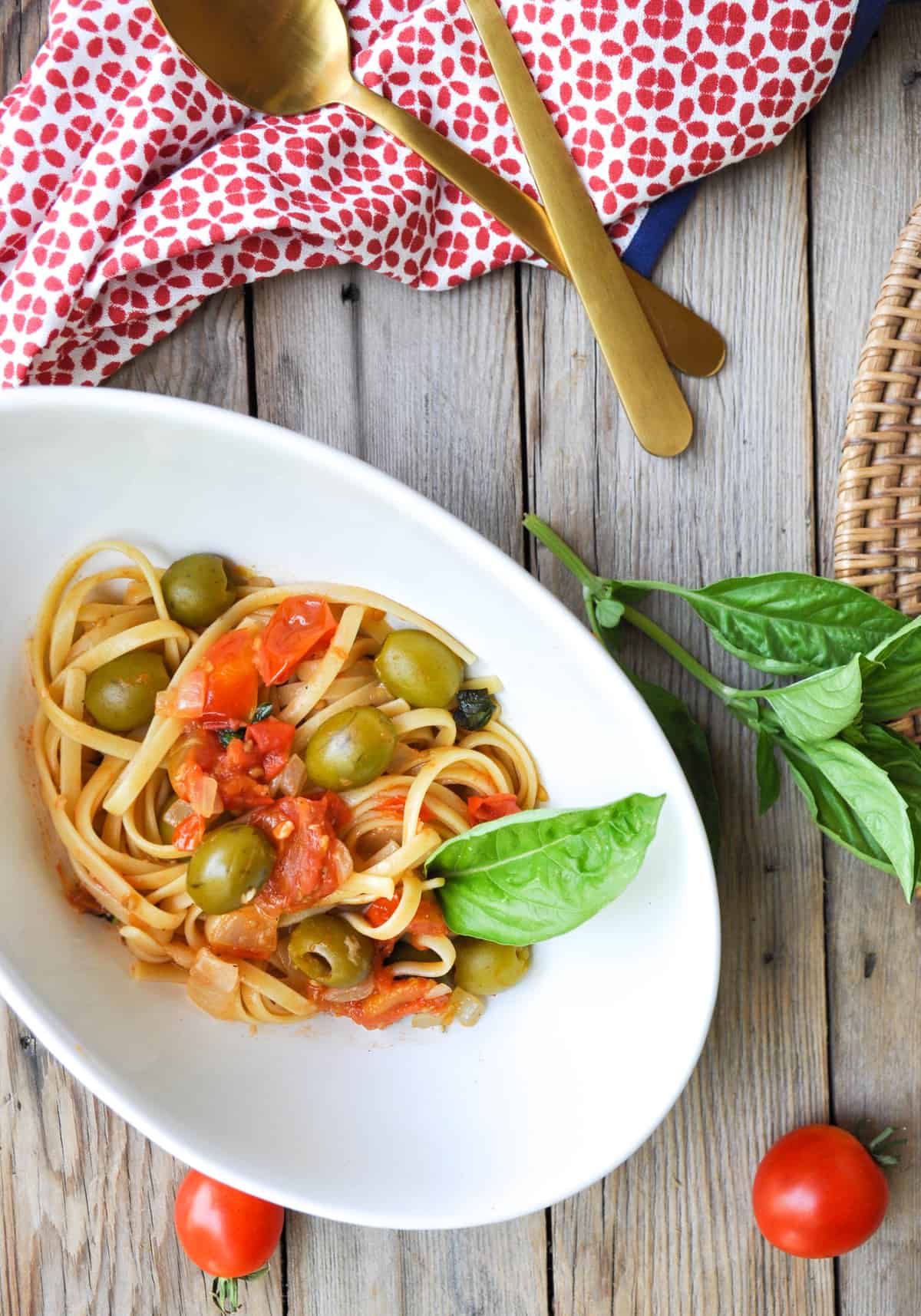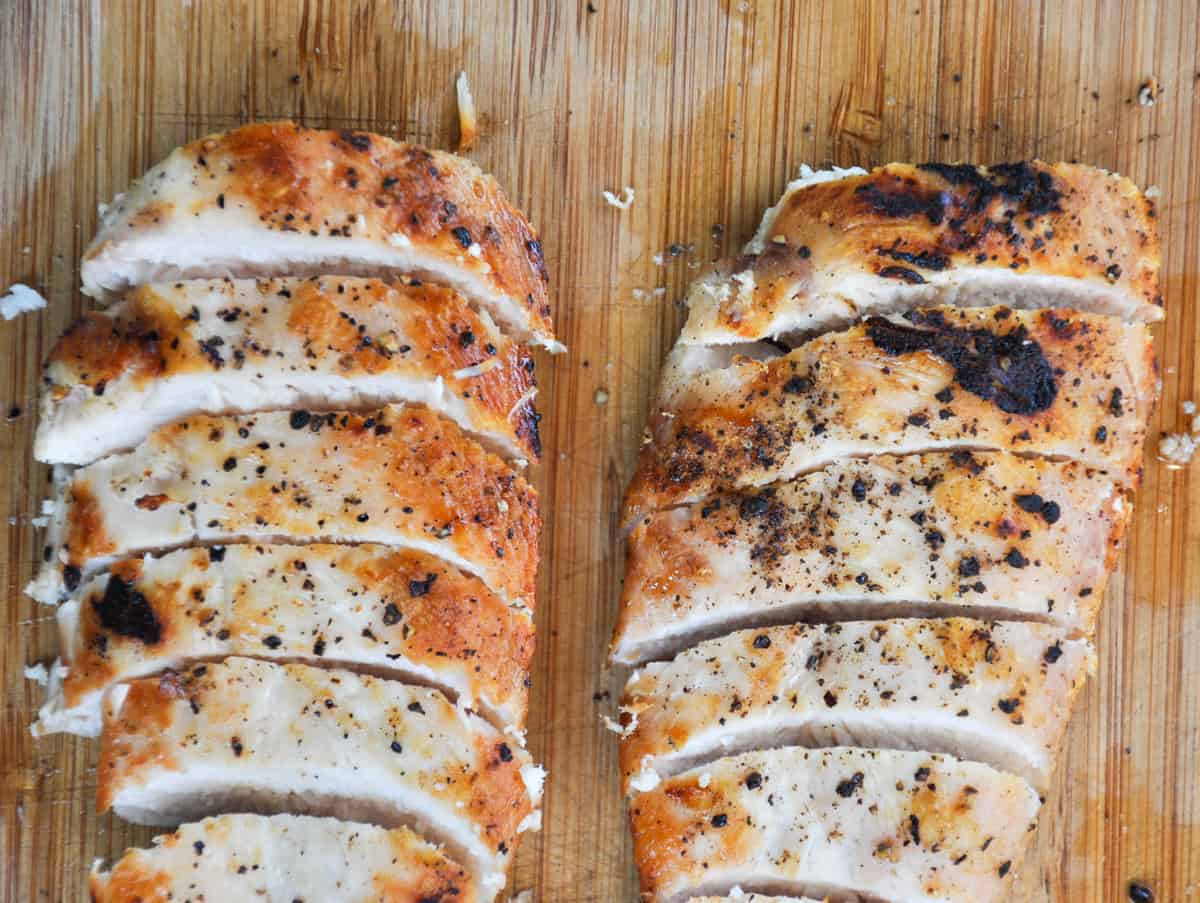 I decided to add some protein to my dish so I grilled up some chicken breast cutlets from Foster Farms and sliced them thin.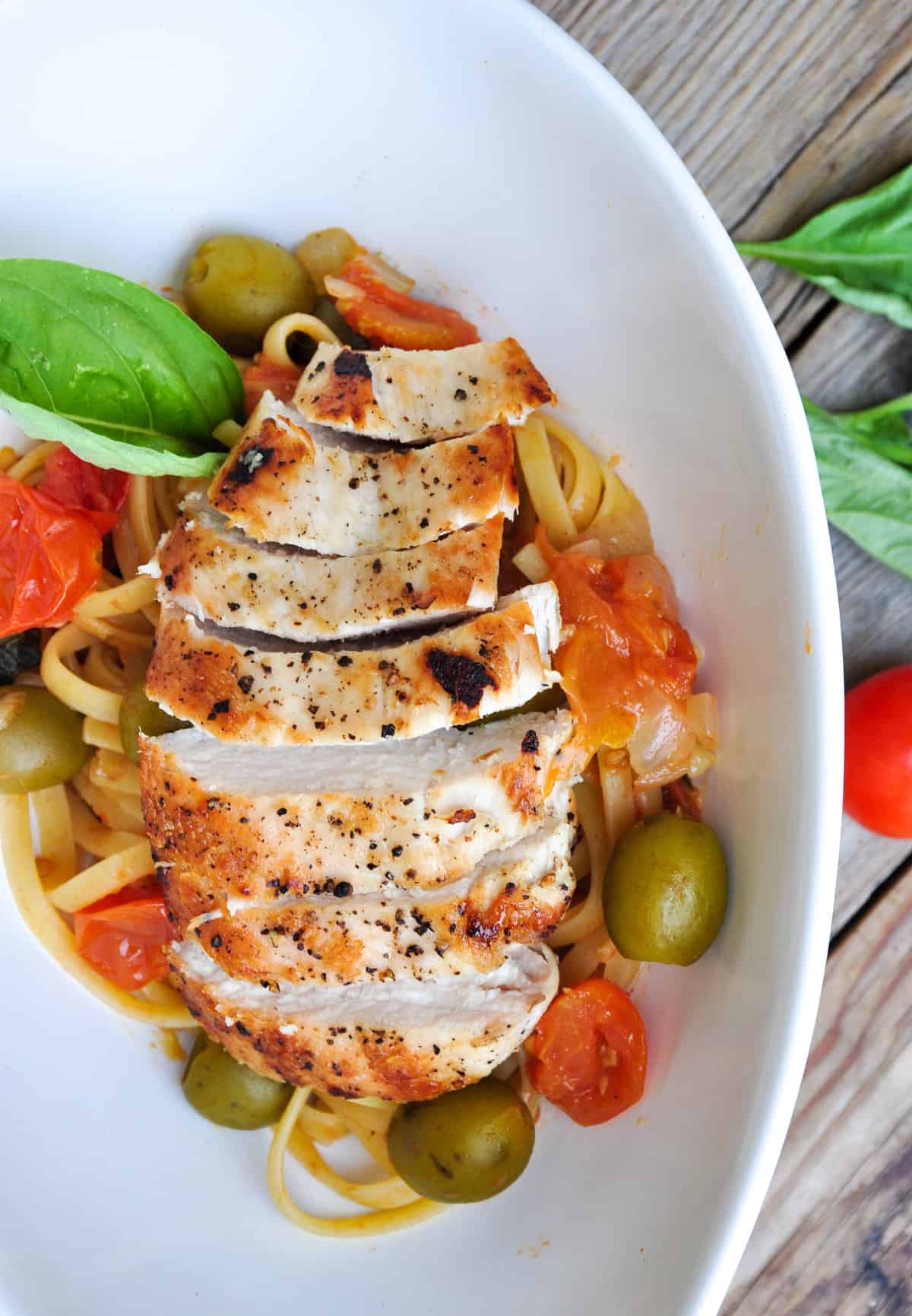 And added it to the top of my already mouth watering pasta…this just took it to the next level…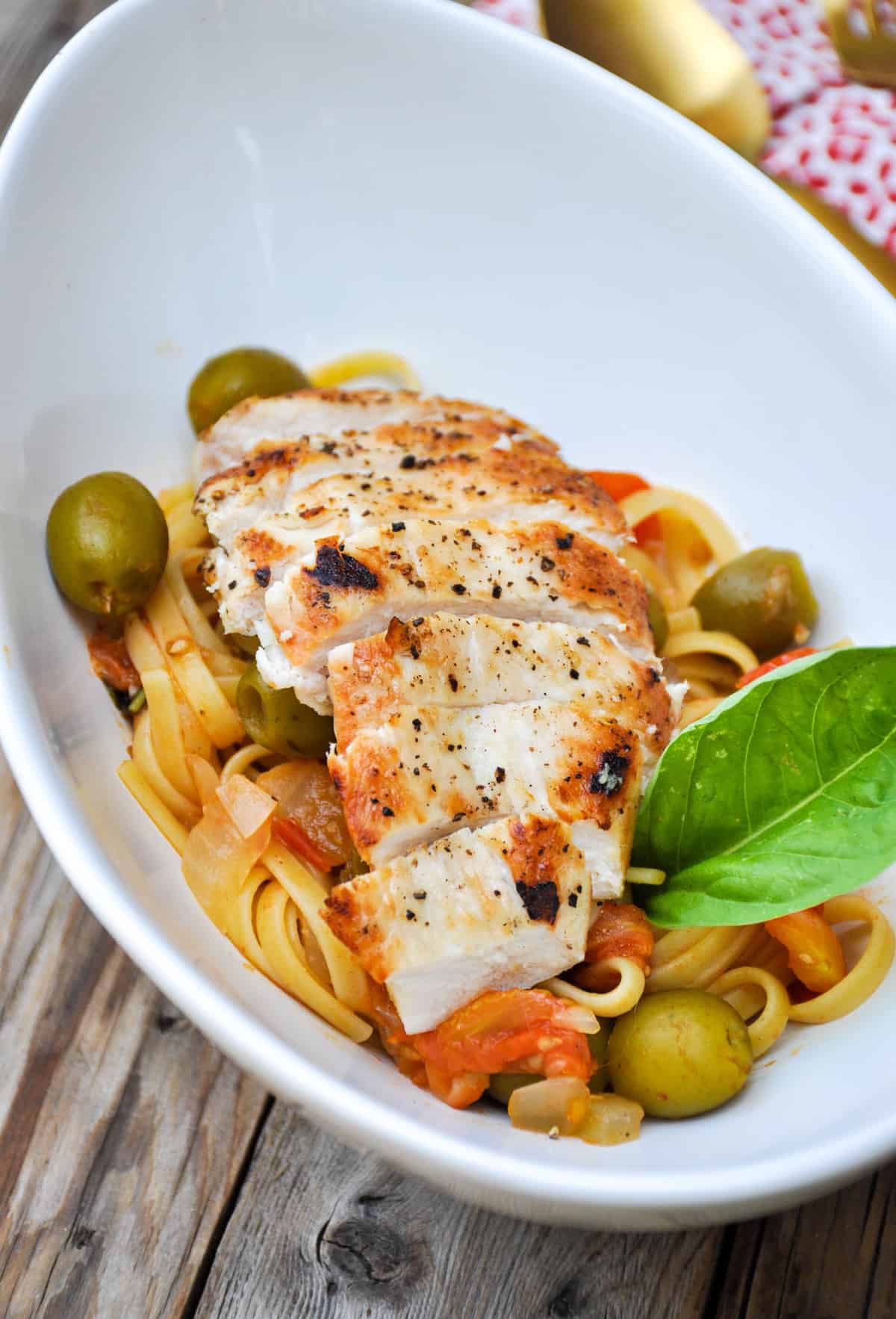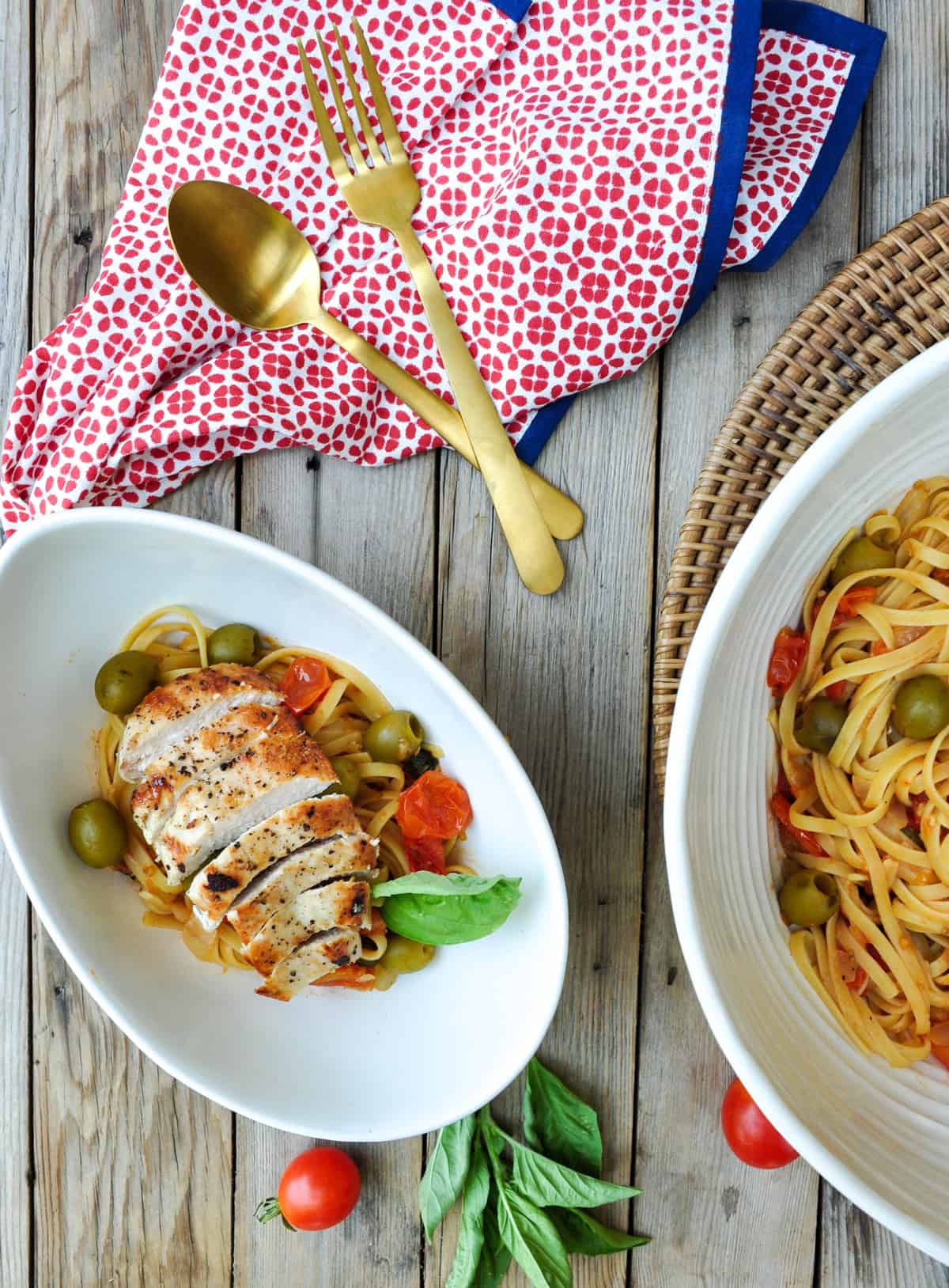 I'm thinking this is my new staple to get me through the summer.
Here is the recipe for ya…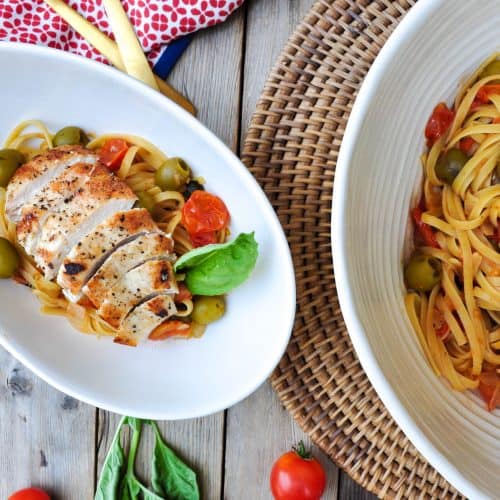 Pasta Puttanesca with Green Olives & Chicken
Ingredients
1 T Olive Oil
1 Yellow Onion, diced
3 Cloves Garlic, minced
2 lb. Tomatoes, cut into large chunks
1 Can Green Olives, in water
10-12 Leaves of Fresh Basil
1 lb. pasta, cooked according to package
2 Chicken Breasts, grilled (optional)
Salt and Pepper
Instructions
Heat the oil in a sauté pan on medium heat. Add the onion and stir until aromatic. Add the garlic and cook for about another minute.

Add the cut tomatoes and smash them up in the pan with the back of a fork or another crushing tool. Add the water from the can of olives and allow sauce to simmer and reduce a bit, about 10- 15 minutes.

Add the olives and chopped basil and heat through.

Add the cooked pasta and toss until well coated.

Slice the optional cooked chicken on top.

Serve and enjoy!
SaveSave
SaveSave
SaveSave
SaveSave
SaveSaveSaveSave