CA GROWN Blog
Discover. Learn. Connect.
A Simple Zucchini Lasagna With Trumpet Mushroom Recipe
July 12, 2017
Eat the Season!
Sign Up For Weekly Recipes
« Back to Recipes
A Simple Zucchini Lasagna With Trumpet Mushroom Recipe
This simple, yet delicious Zucchini Lasagna calls for squash in place of traditional pasta noodles. And this delicious veggie lasagna recipe also calls for Trumpet Mushrooms which add great flavor, texture, and nutrition to this delicious gluten-free lasagna.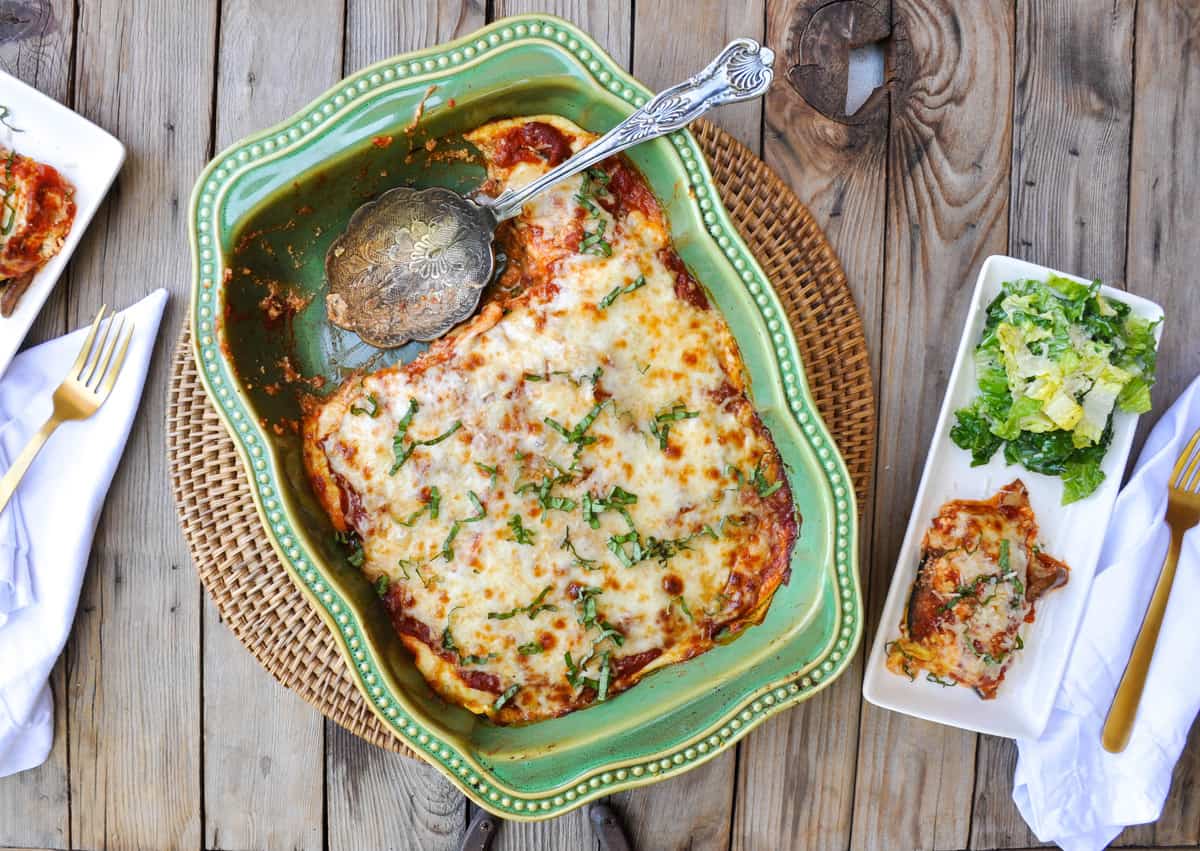 First, let's talk about Trumpet Mushrooms. These mushrooms can be found when foraging in the forests of California during the fall and winter months which is when they would typically be harvested and are at their peak flavor and nutritional value.
It's a good thing for those of us that don't typically forage for mushrooms that here in California we can source exotic mushrooms pretty easily.
Are you curious to learn more about exotic mushrooms? We recently visited Moss Landing near Monterey, California where Far West Fungi is located. We spent a wonderful afternoon immersed in mushrooms, quite literally!
From spore to store; we traced how exotic mushrooms are grown in California and you can read all about it below.
But, what if you can't make your way to a market in California that carries Trumpet mushrooms? Far West Fungi ships mushroom grow kits nationwide so you can grow and forage for yourself in the comfort of your own kitchen!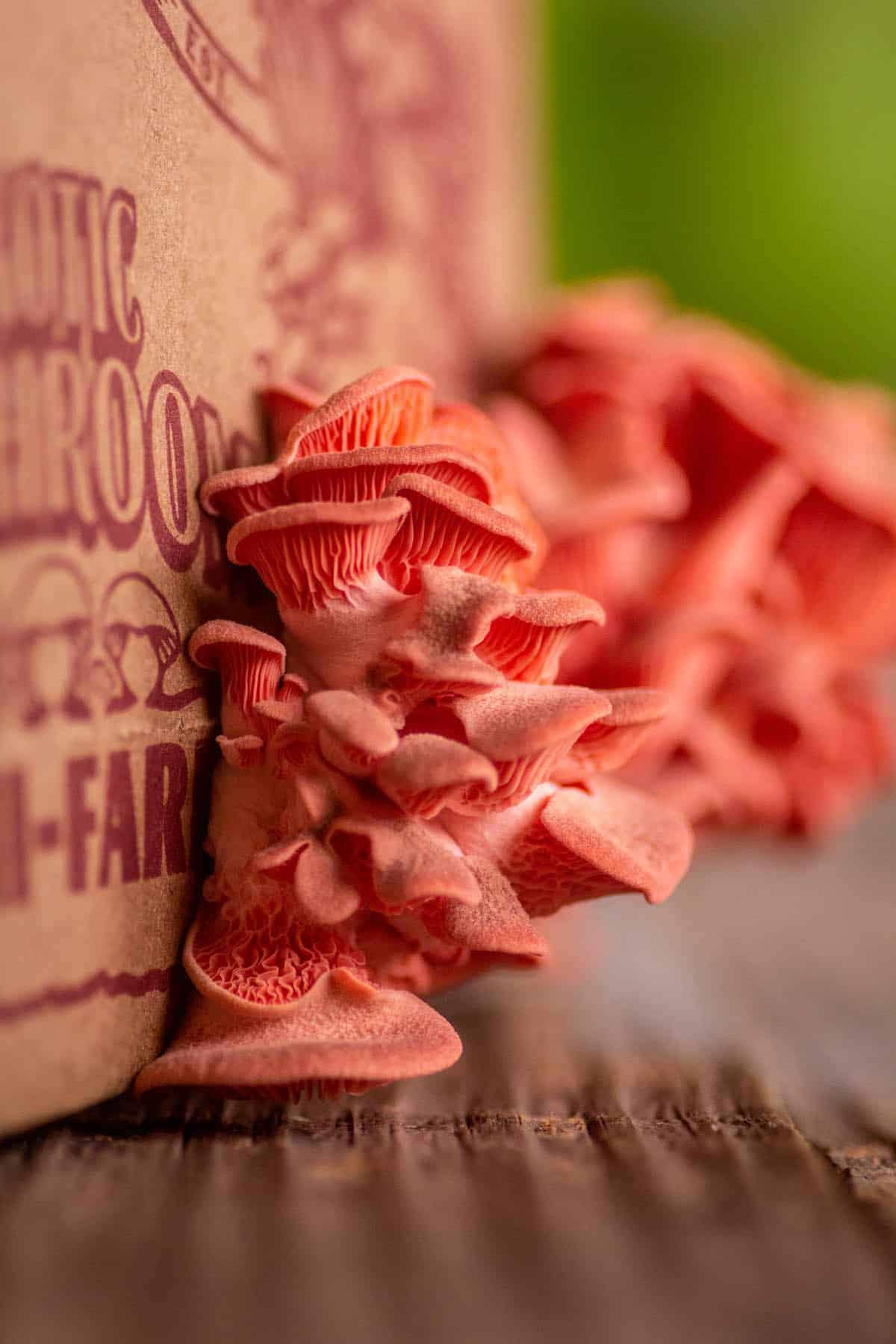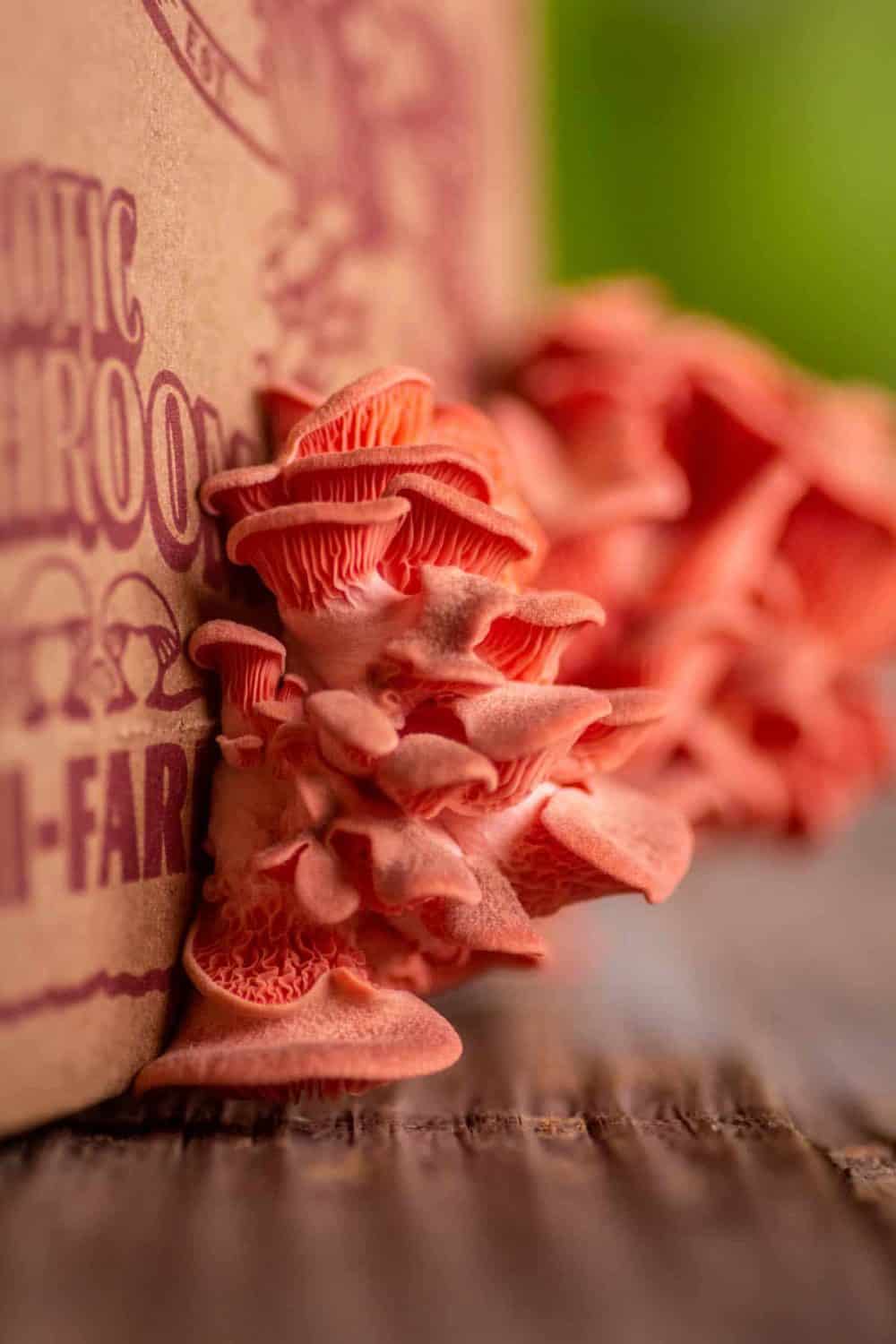 Can this Zucchini Lasagna recipe be made without Trumpet Mushrooms?
If you don't have access to this particular variety, you can use whatever type of mushroom you like. I chose this one because of its dense, meaty qualities!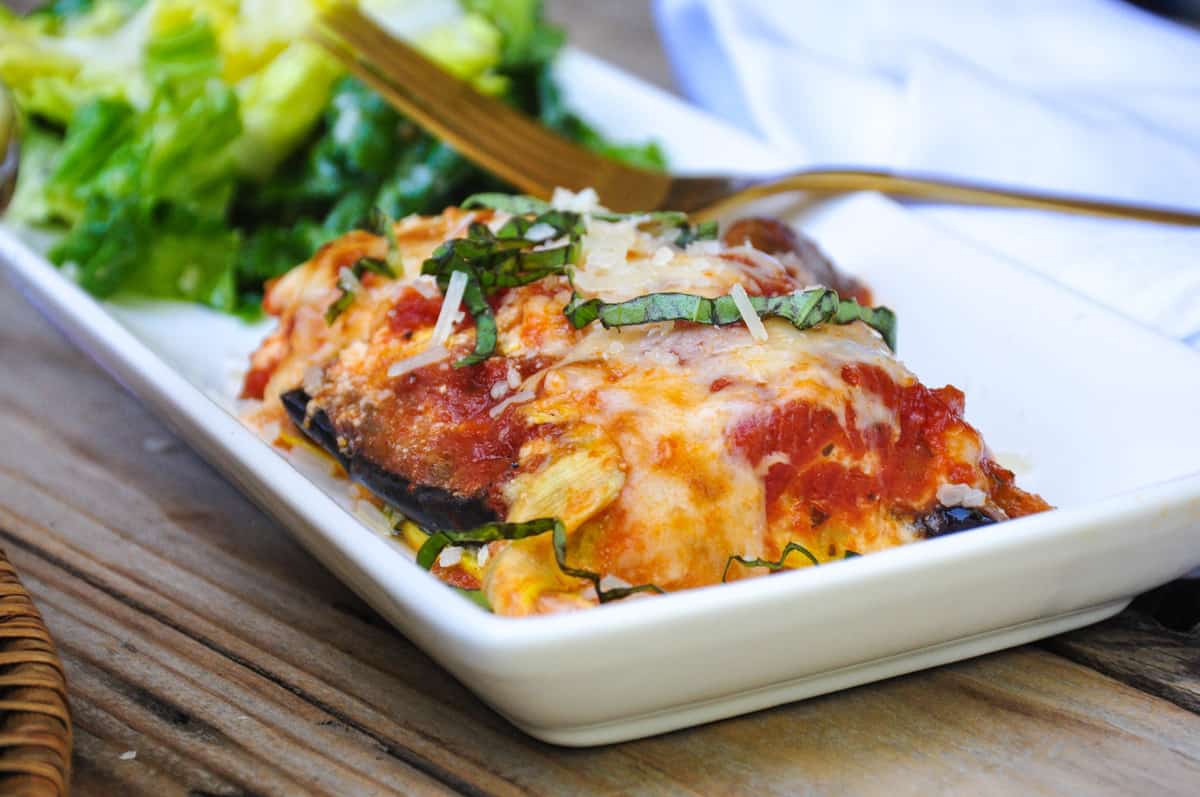 How to make this easy Zucchini Lasagna with Trumpet Mushrooms.
To make a delicious veggie lasagna, you can use both green zucchini and yellow summer squash in place of the traditional lasagna noodles. If you can't get your hands on both all of one variety or other is fine also.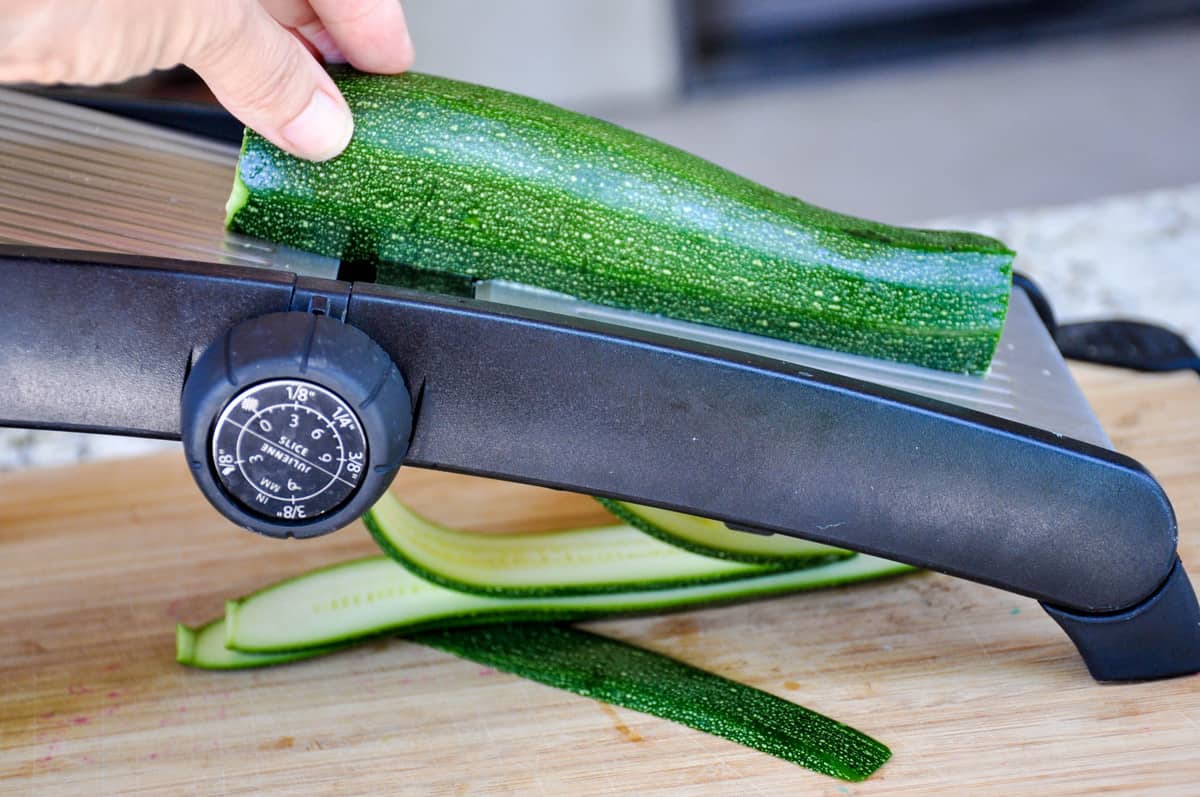 It's pretty easy to make the veggie "lasagna noodles" when you use a mandoline. I set mine to 1/8″ and they turned out perfect!
Slice two green zucchini and two yellow squash, then place on a greased cookie sheet. Dust with salt and pepper and cook in a 400-degree oven until slightly browned. This process helps remove as much moisture from the zucchini as possible.
If you skip this step, your lasagna will be very watery! I liken this step to the same as having to boil lasagna noodles; necessary and for the process.
In addition to zucchini and squash, this veggie lasagna recipe also calls for a variety of California cheeses
Another way to know if your cheese is from California is to check the label for the name of the dairy farm or cheese producer.
Many California cheesemakers and dairy farmers have their own websites, where you can learn more about their products and where to find them. By supporting local cheesemakers and dairy farmers, you can help to support the California dairy industry and enjoy delicious, high-quality cheese.
Step-by-step how to layer Zucchini Lasagna with Trumpet Mushrooms.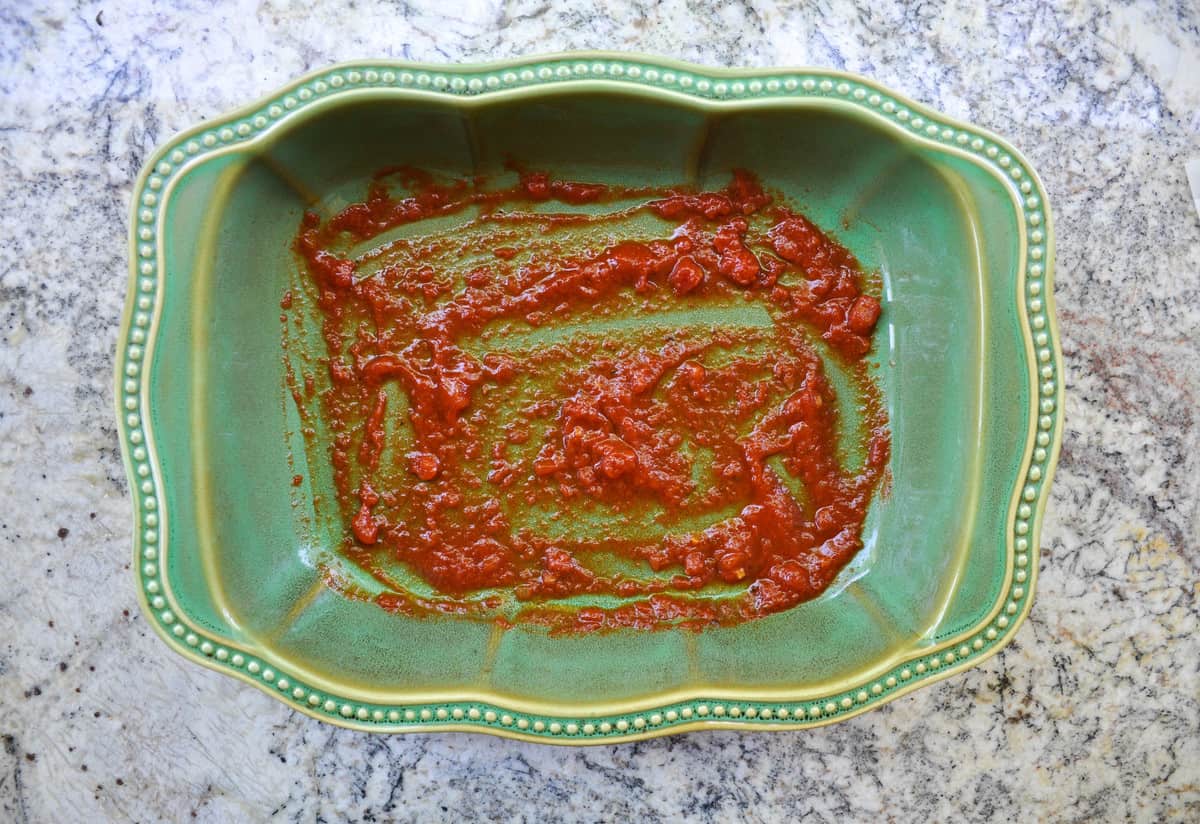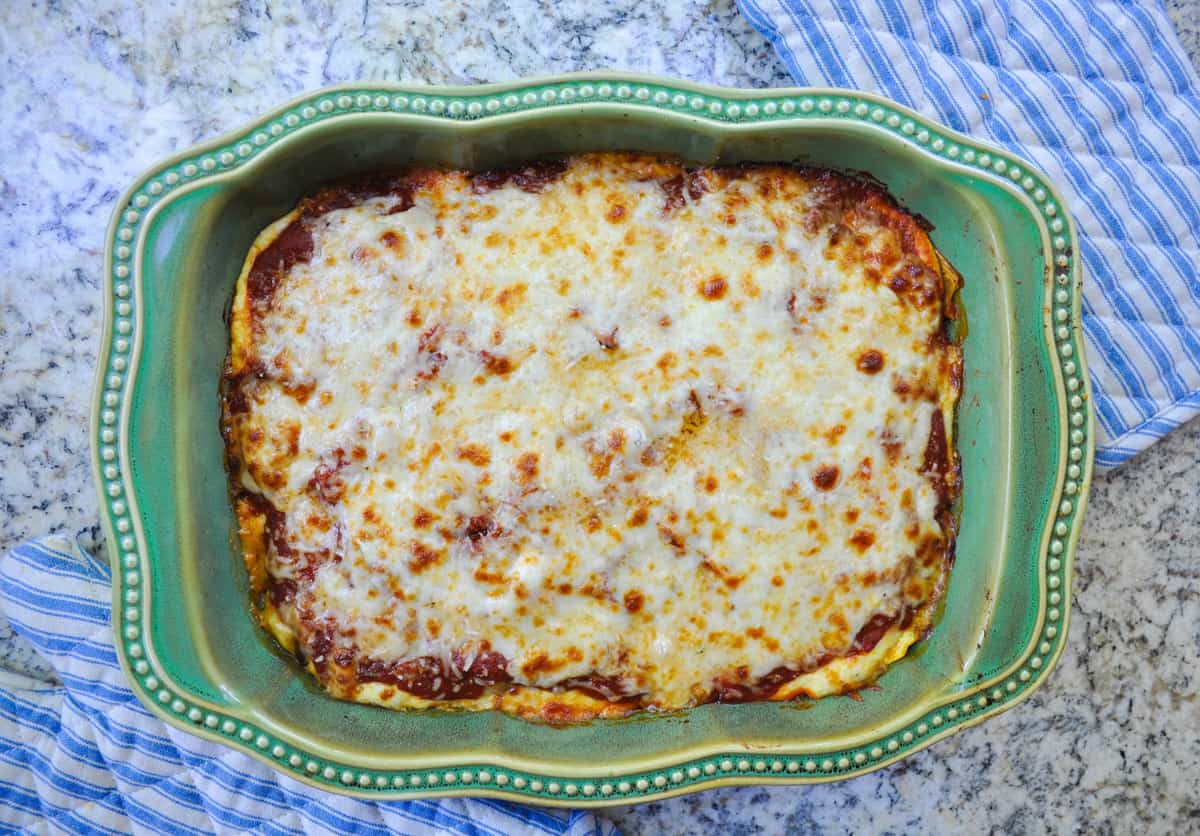 Doesn't that look AMAZING?! By using zucchini and squash in place of the traditional lasagna noodles and adding Trumpet Mushrooms from California this veggie lasagna is both delicious and nutritious.
Also, by choosing cheese from California, you can support the state's dairy industry and feel really good about your dairy purchases.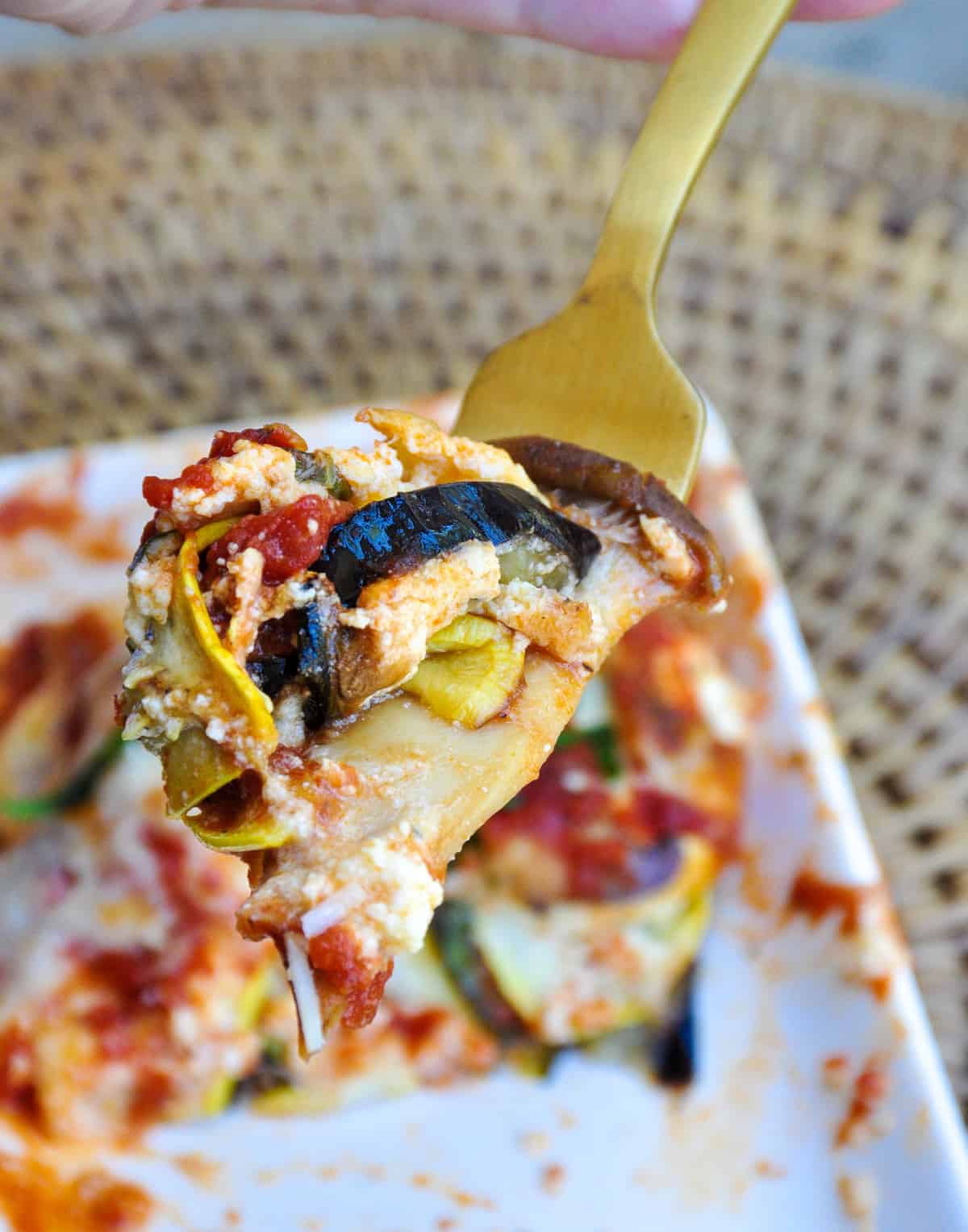 Whether you're looking for a healthy and tasty meal or a way to support local agriculture, this Zucchini Lasagna recipe is sure to satisfy.
Did you make this recipe for Zucchini Lasagna with Trumpet Mushrooms? Be sure to share your cookies with us by snapping a pic and tagging us on social using #CAGROWN. 
Craving more CA Grown goodness? Follow us on Pinterest for fresh and fabulous recipe inspiration!
This post was updated 12/15/2022 with an updated recipe card, images, tutorial-style steps, and information about Trumpet Mushrooms.