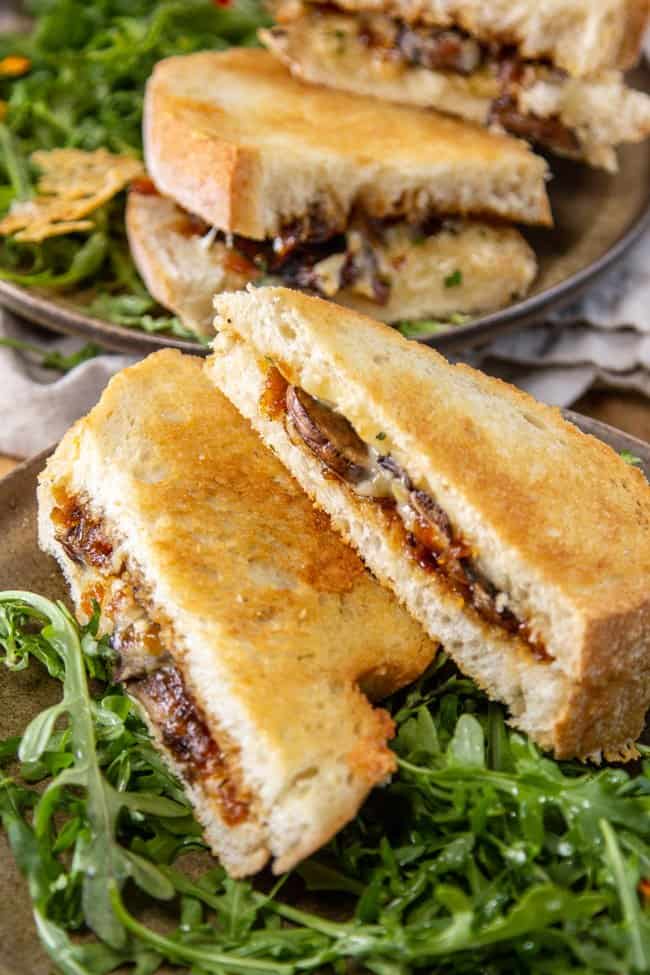 CA GROWN Blog
Discover. Learn. Connect.
Which Vegetable Fillings Are Best for Grilled Cheese
May 3, 2022
Eat the Season!
Sign Up For Weekly Recipes
« Back to Recipes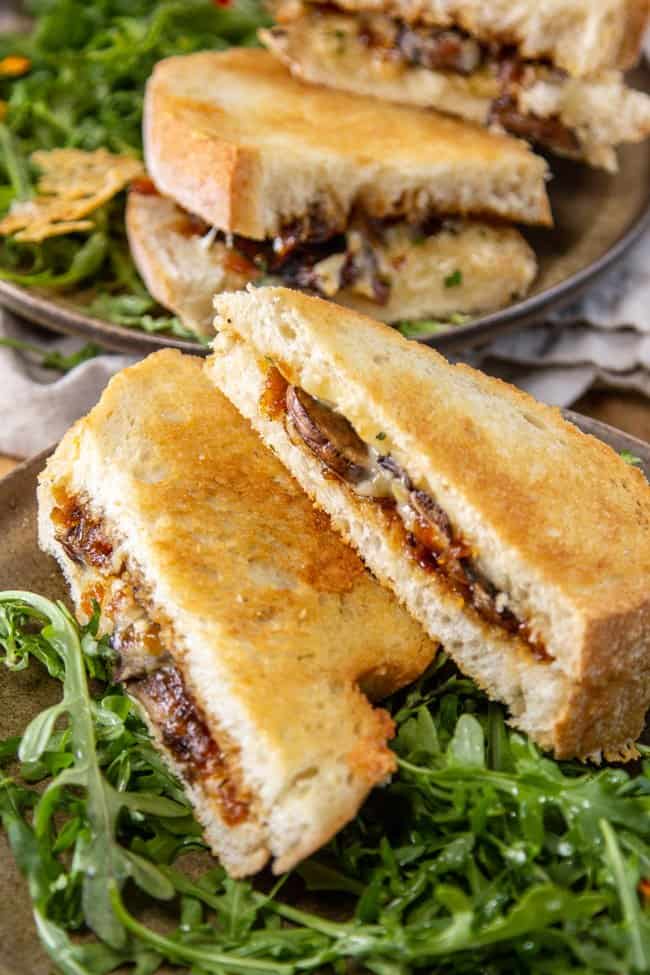 Which Vegetable Fillings Are Best for Grilled Cheese
Having a knowledge of what cheeses and types of extra fillings are the best for grilled cheese makes for a superior sandwich experience. Keep scrolling for epic melty, cheese-filled sandwich recipes that you must try at home!
Sure we've all had the standard stovetop version of this classic sandwich, but have you ever had one that was just SO epic you couldn't stop thinking about it?!
Forget what you think you know about making grilled cheese sandwiches and keep scrolling for our breakdown of how to make an even better one.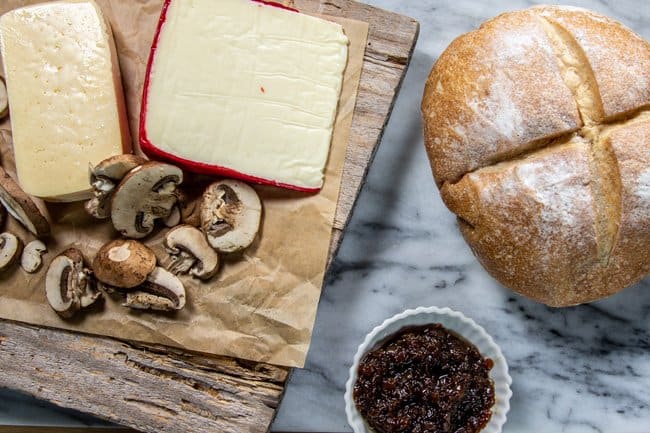 What types of bread are best for grilled cheese?
There are lots of options when it comes to choosing the perfect bread for making a grilled cheese sandwich. And quite honestly, probably the best suggestion I could give you is to go with what make your tastebuds happy. It is your sandwich after all!
I do have a couple of general bread purchasing pointers for your sandwich below.
Look for loaves that feel more artisanal than just sliced white bread. Thicker slices and a heartier crust make for a superior sandwich experience every single time.
Looking for the bread to fill a major flavor role? Opt for a rye or sourdough.
If using a loaf of gluten-free bread, don't skip out on the mayonnaise tip below. A little slather will do ya and make for a ridiculously good gluten-free grilled cheese sandwich!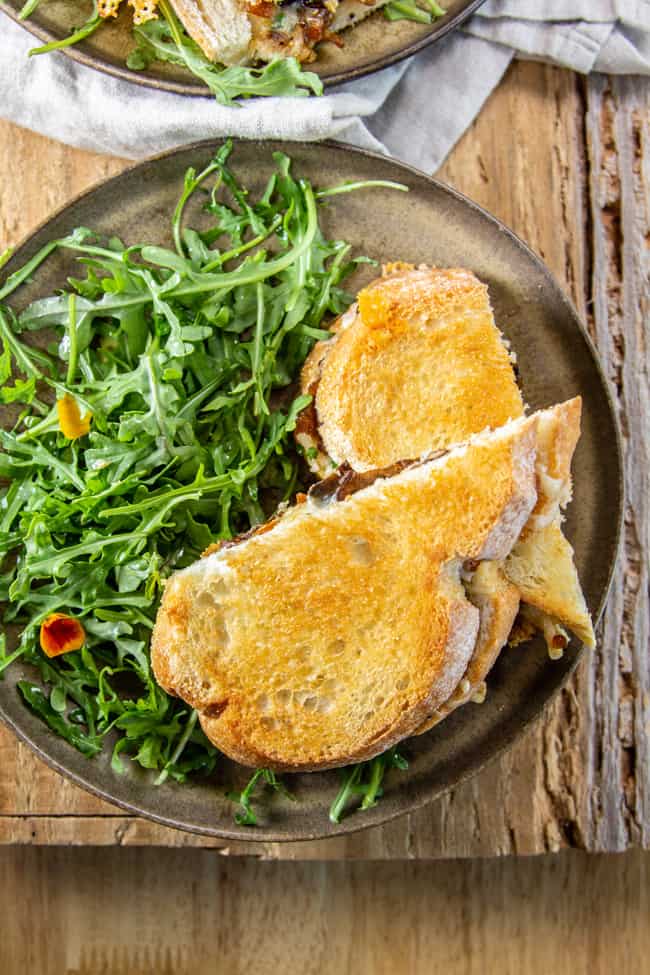 Is mayonnaise or butter better for grilled cheese?
This can be a controversial topic, but do you slather the outside of your bread for grilled cheese with a bit of softened butter or do you use mayo?
While we love a rich-buttery grilled cheese we aren't fans of over browned bread. When you slather your slices of bread with butter they will toast and in fact, start to char faster than if you had spread a very small amount of mayo on the outsides of your slices instead. The mayo will allow for the bread to crisp and turn golden brown, but won't overpower the flavor of the sandwich.
To get that crave-worthy buttery bite we all love in an epic grilled cheese simply follow our tips for spreading a bit of mayo on the bread, but before you place the bread on the griddle or in the pan place a small pat of butter into melt before laying the mayo-slathered side of the bread down to toast.
Our homemade mayonnaise below is perfect for schmearing on the exterior of grilled cheese.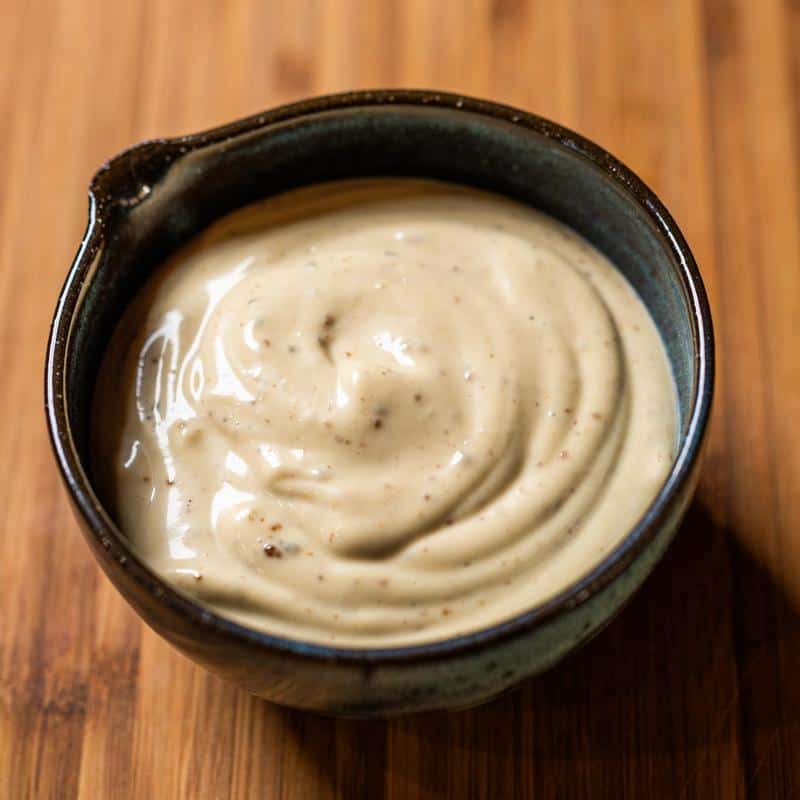 This delicious recipe for homemade mayo from Teri of No Crumbs Left is Whole30 compliant and an absolute game changer! It's the perfect base for dressings and dips, but also a great spread for the exterior of this sandwich.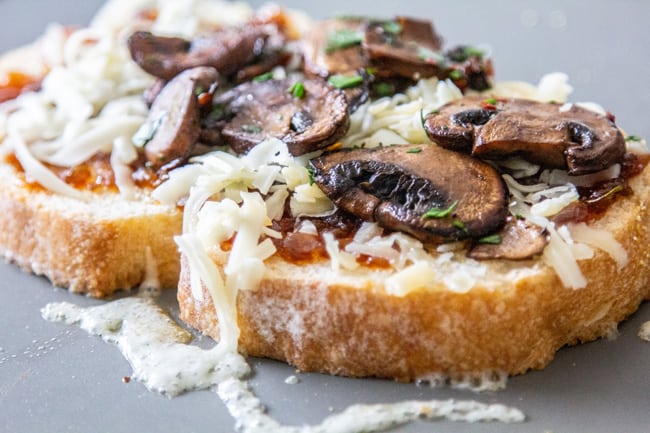 What cheeses are best for grilled cheese?
California has been producing cheese for as long as it's been making wine— more than 200 years. Today over 50 cheesemakers are producing more than 250 varieties and styles of cow's milk cheeses that carry the Real California Milk seal! Pretty incredible huh?
If you're looking to take your sandwich game to new heights the cheese is a great place to start. I personally prefer a blend of freshly grated Fontina and Havarti from California, but you can use any melty cheese your heart desires! Below are a few great choices.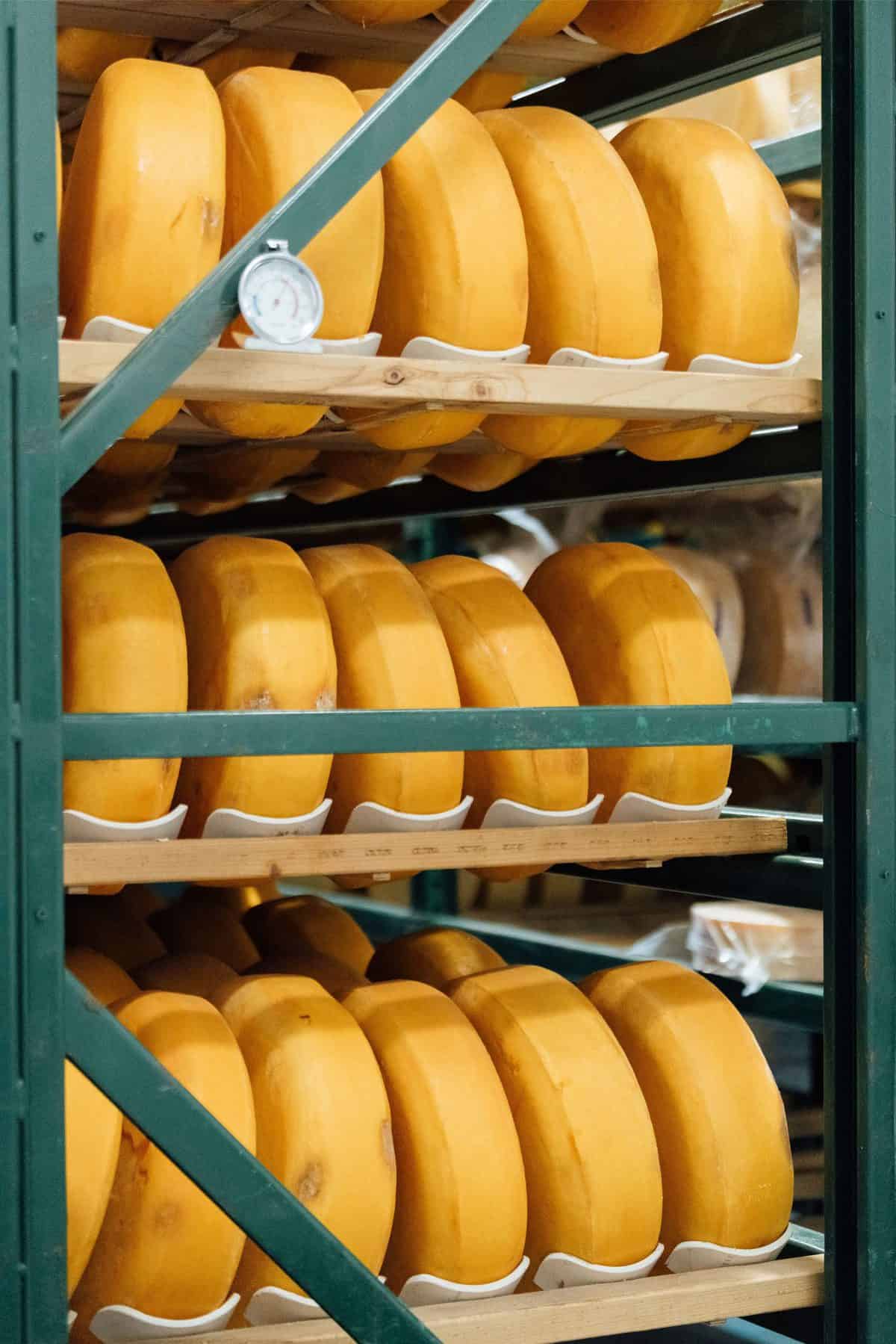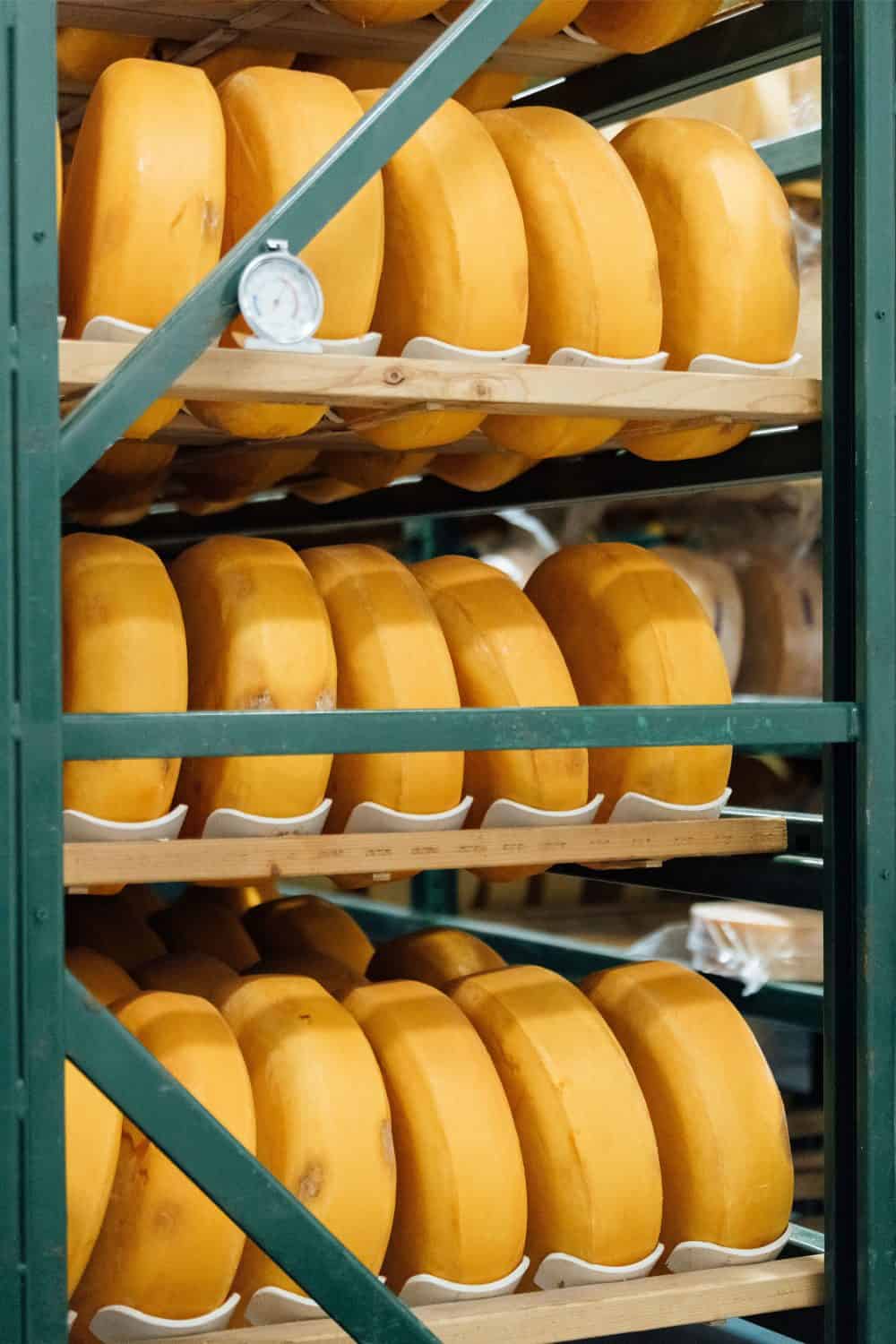 Perfect your cheese pull with Real California cheese!
Havarti
Fontina
Mozzarella
Monterey Jack
Cheddar Cheese
Gouda
Manchego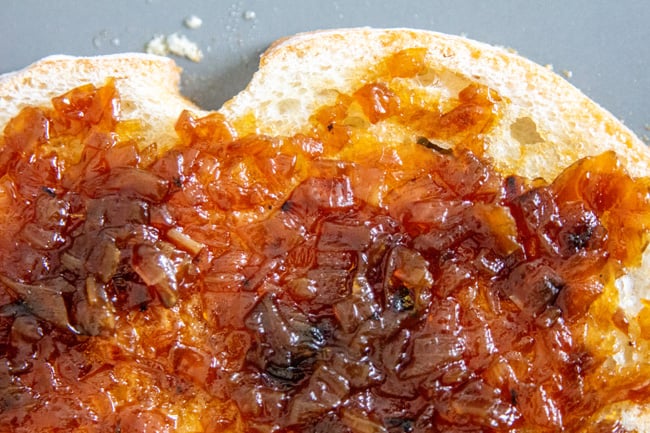 What fillings are best for grilled cheese?
Sure, you could just go all bread and cheese. But, where's the fun in that?! We highly suggest you open your mind to new ideas about stuffed grilled cheese sandwiches. They are quite literally one of the most delicious, hunger-satisfying dishes you could ever treat yourself to.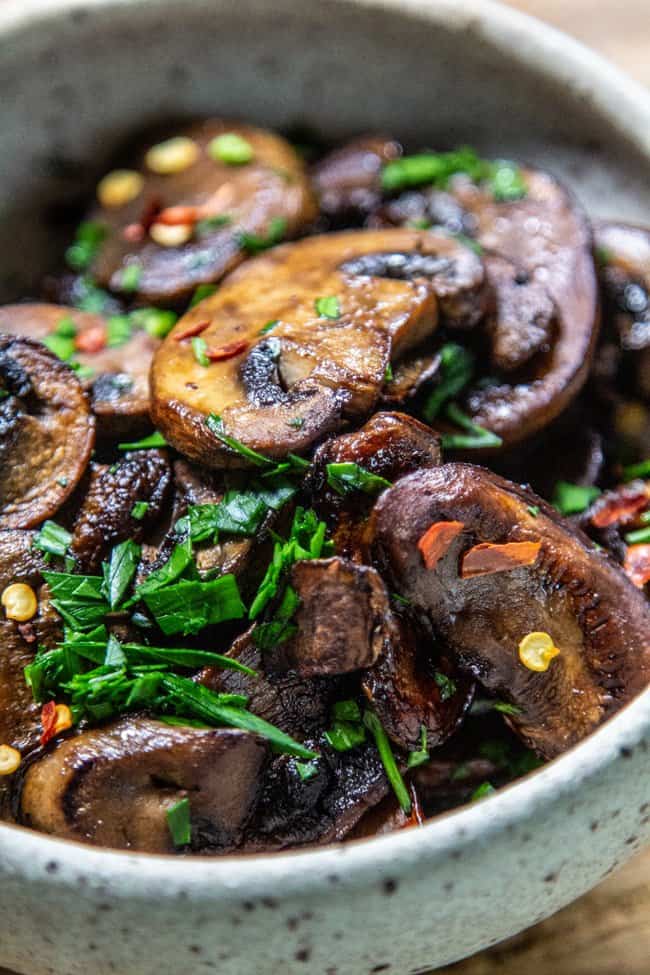 Crispy Baby Bella Mushrooms
You can make a real, hearty meal out of your sandwich when you fill it with umami-rich pan-fried mushrooms.
To ensure crispy mushrooms every single time it is essential to wait to season the shrooms with salt or Tamari until the end of the cooking time.
Allowing all the liquid to cook out of the mushrooms in a dry, hot pan before any seasonings like butter or salt are added makes for a superior texture.
You can find the recipe for our crispy mushrooms in the recipe box below!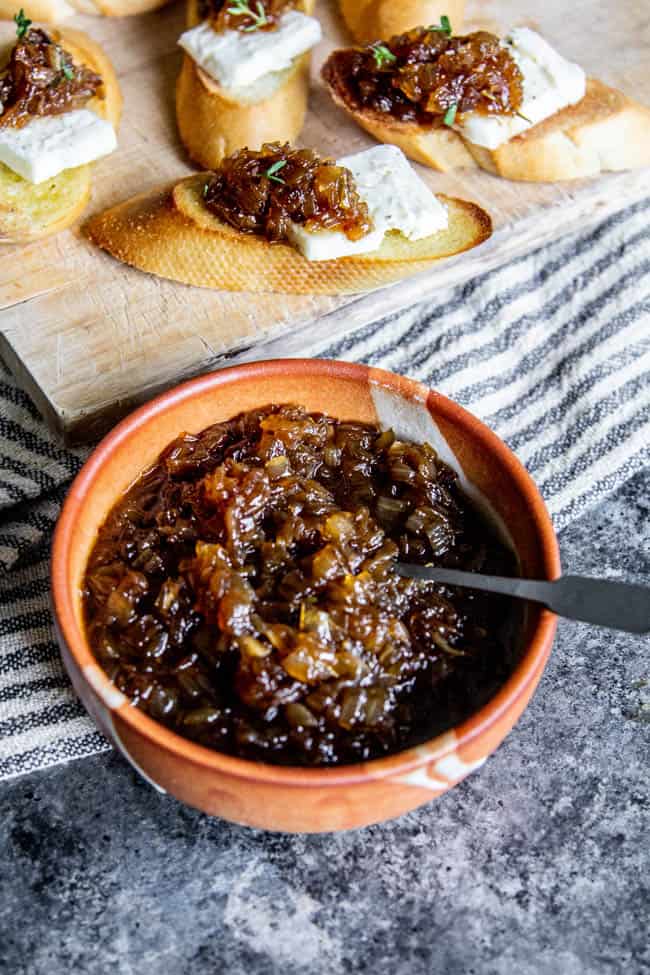 Equal parts sweet and savory, this onion-based condiment is the perfect filling for your sandwiches because it really makes salty cheese sing!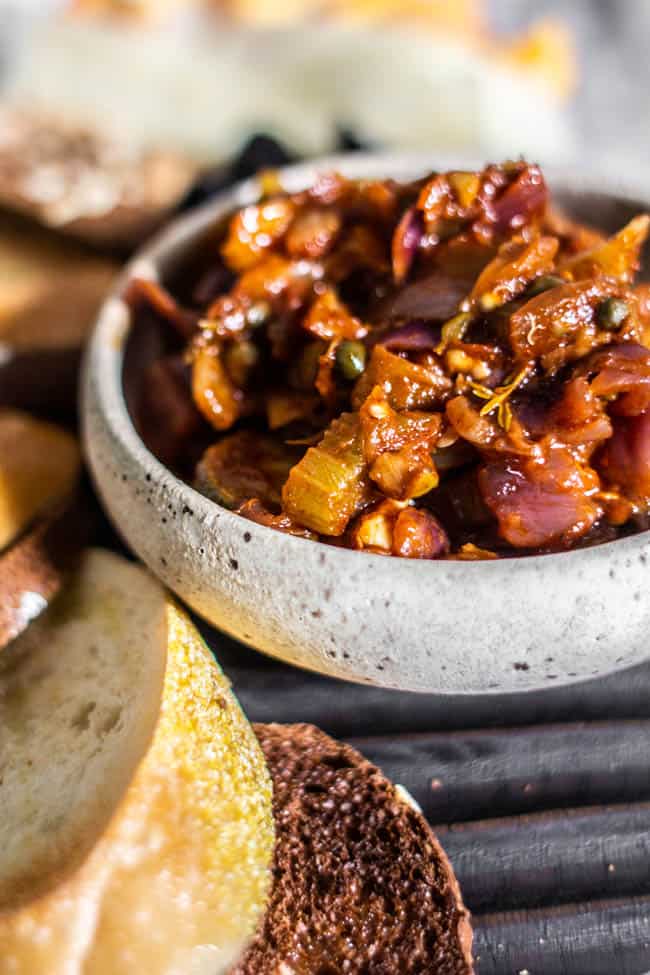 This sour meets sweet oven-roasted relish is perfect on crostini, cheeseboards, or as a delicious filling for your next grilled cheese sandwich.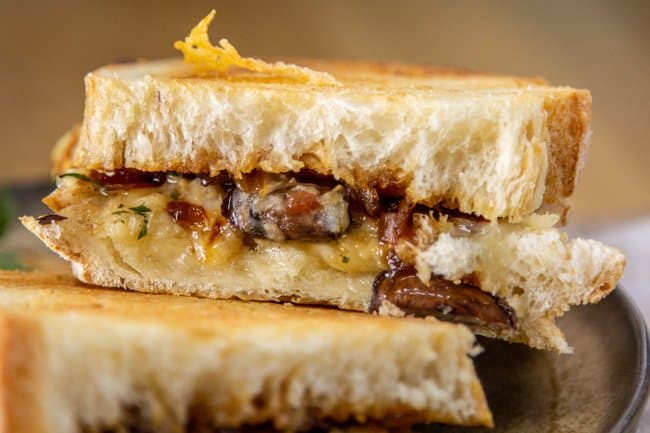 Tips from our very own California Grown Creators for making a superior sandwich.
We asked a few of our California Grown Creators to share their best tips for making the perfect grilled cheese at home and they did not disappoint!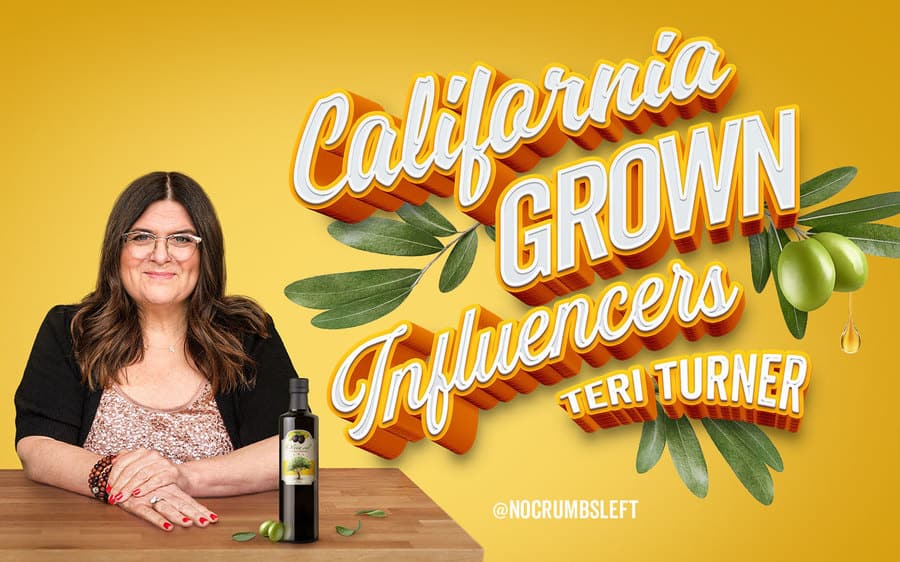 Teri's tips for making the best grilled cheese ever!
"The secret to a good grilled cheese is patience. You have to cook it low and slow to give the cheese the time it needs to melt. I have also learned that a combination of light olive oil and butter creates the perfect golden crust on the bread."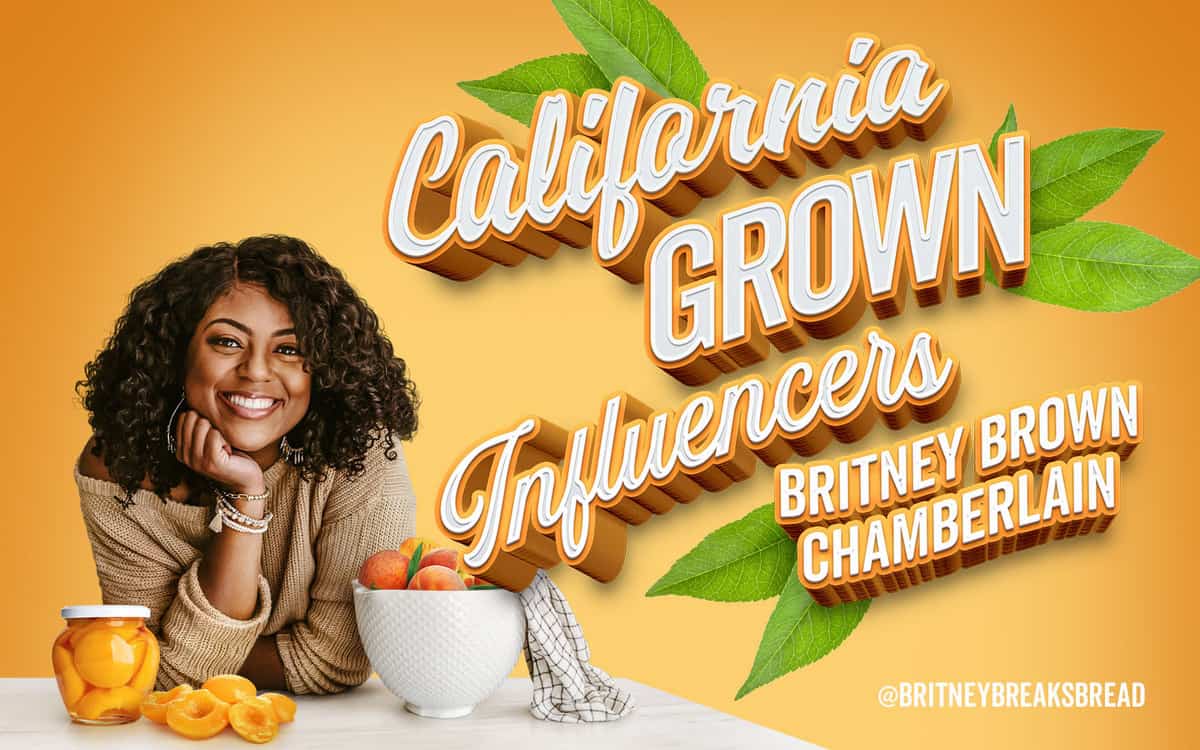 Britney's tips for making the best grilled cheese ever!
"Store brought shredded cheese is typically tossed in starch which dries the cheese out making it harder to melt, so I highly recommend (buying a block of cheese) grating it yourself."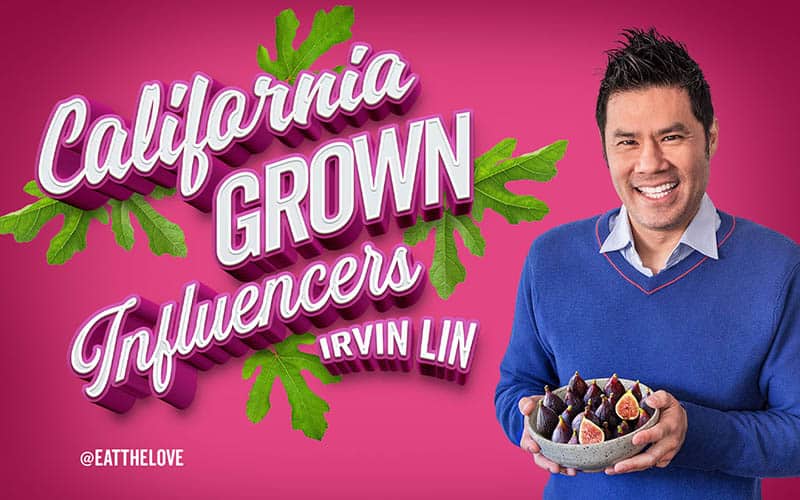 Irvin's tips for making the best grilled cheese ever!
"Cook the sandwich slow and low to allow the bread to warm up and get golden brown and to have the cheese melt. Flip, repeat, and serve!"
Scroll down for some of the cheesiest sandwich recipes on the internet!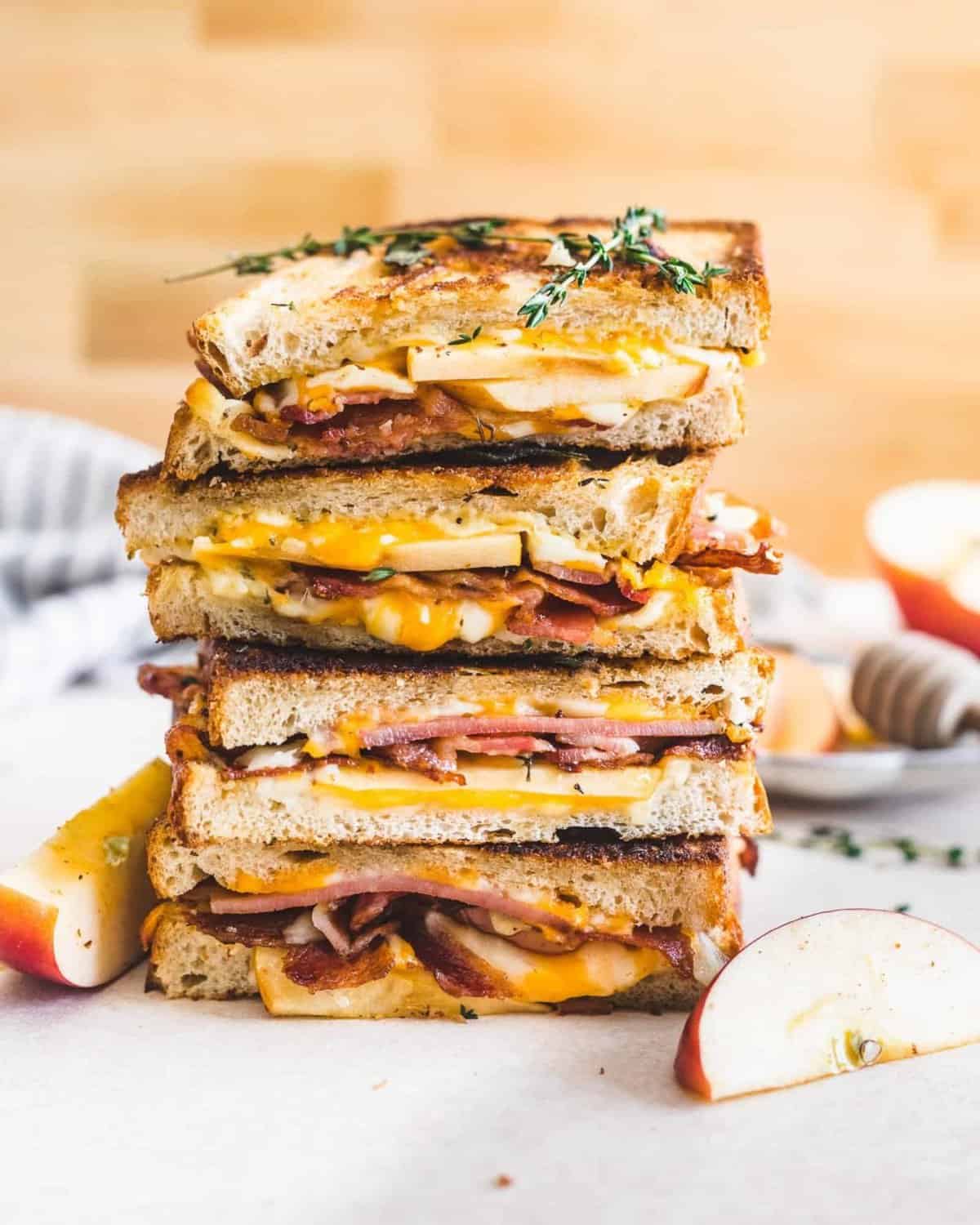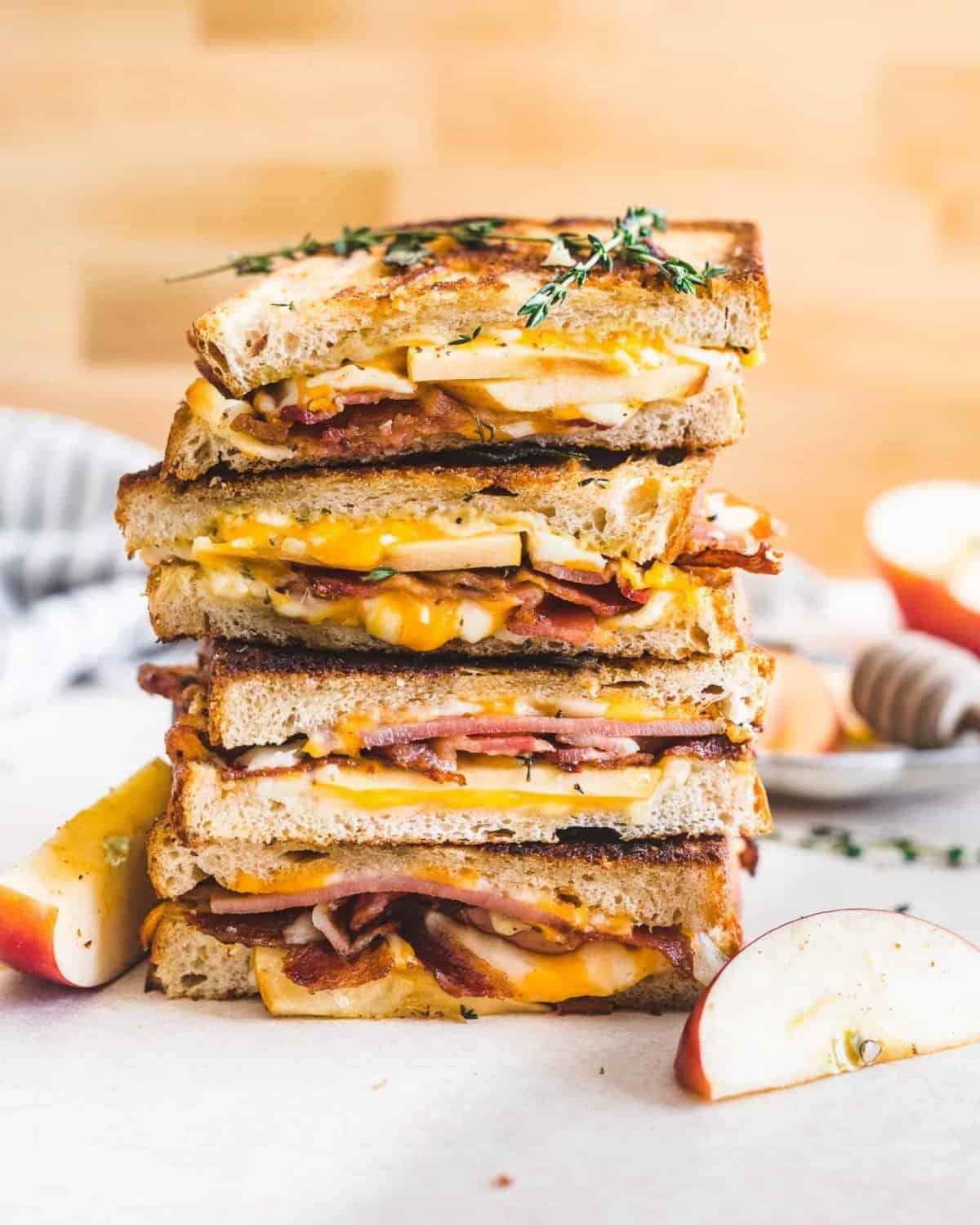 This grilled cheese from Britney Breaks Bread is a sweet and savory sandwich that combines all of your favorite flavors.
For this recipe, sweet apples are sliced thin and paired with smoky bacon, cheddar, and mozzarella cheeses on sourdough bread.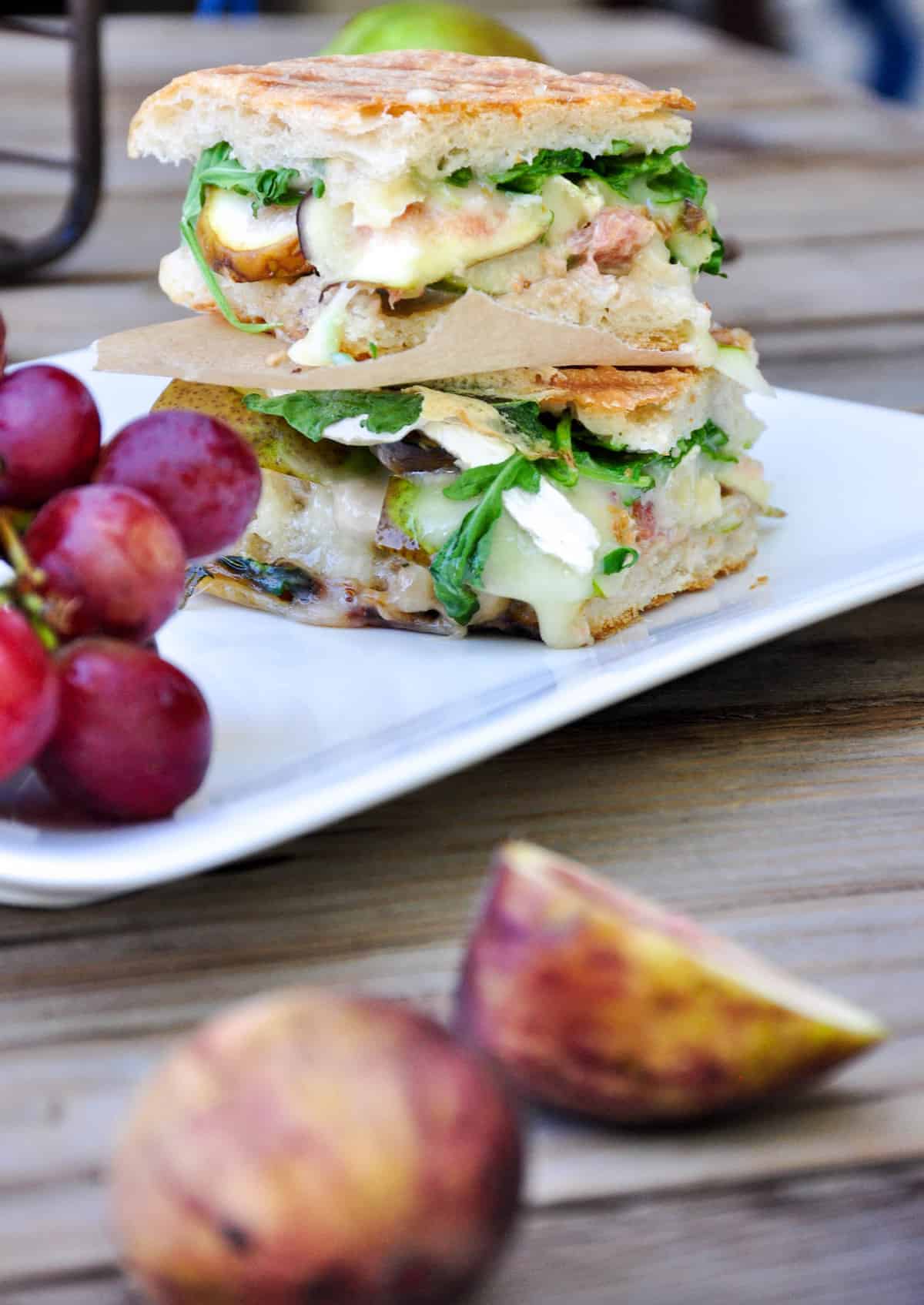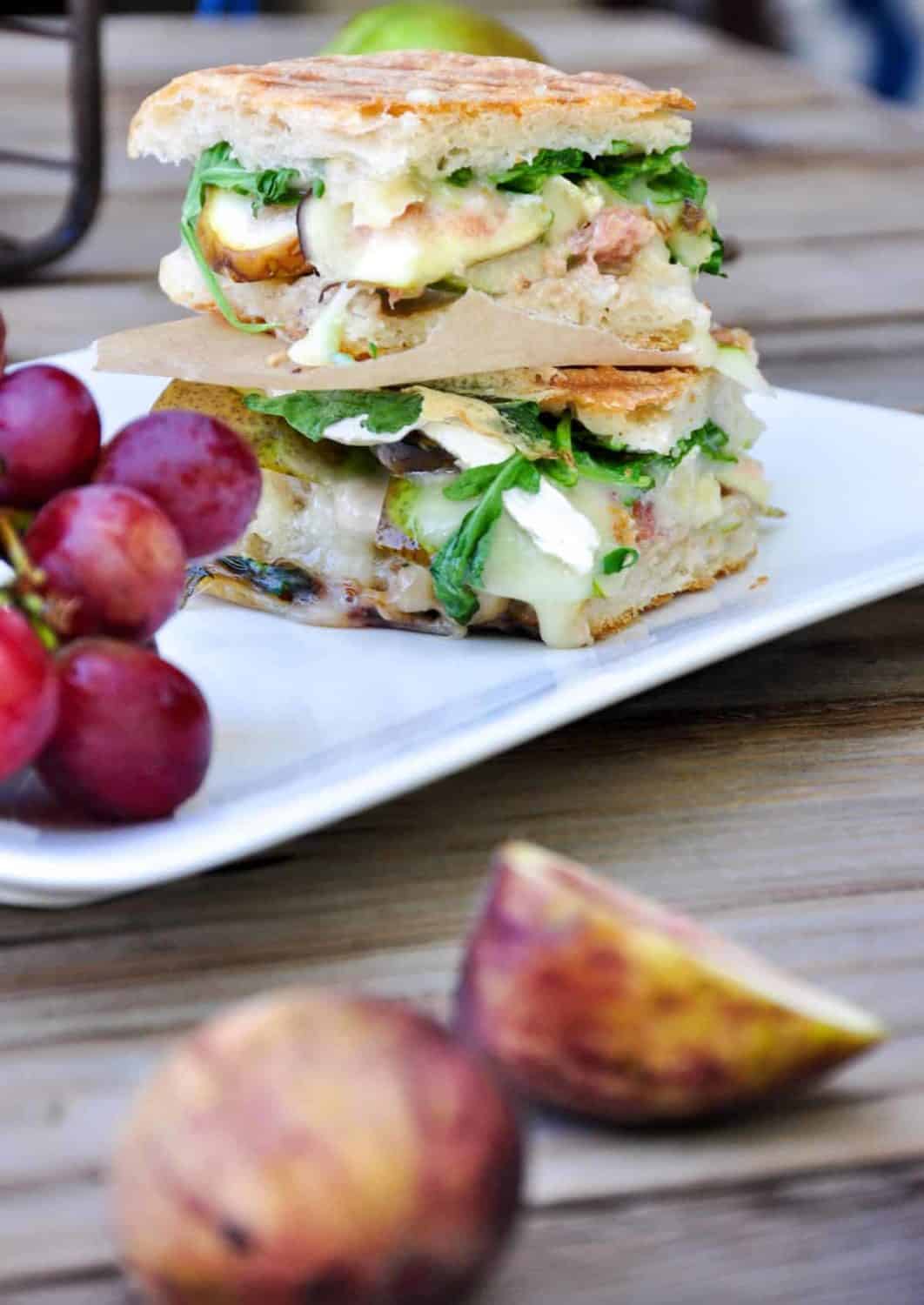 Ok, ok we know, this is technically a panini and not a grilled cheese. However, this is a sandwich made of delicious bread, stuffed with California-grown pears and figs that are smothered in melted cheese.
See what I mean? It was a CA Grown conundrum so I included it.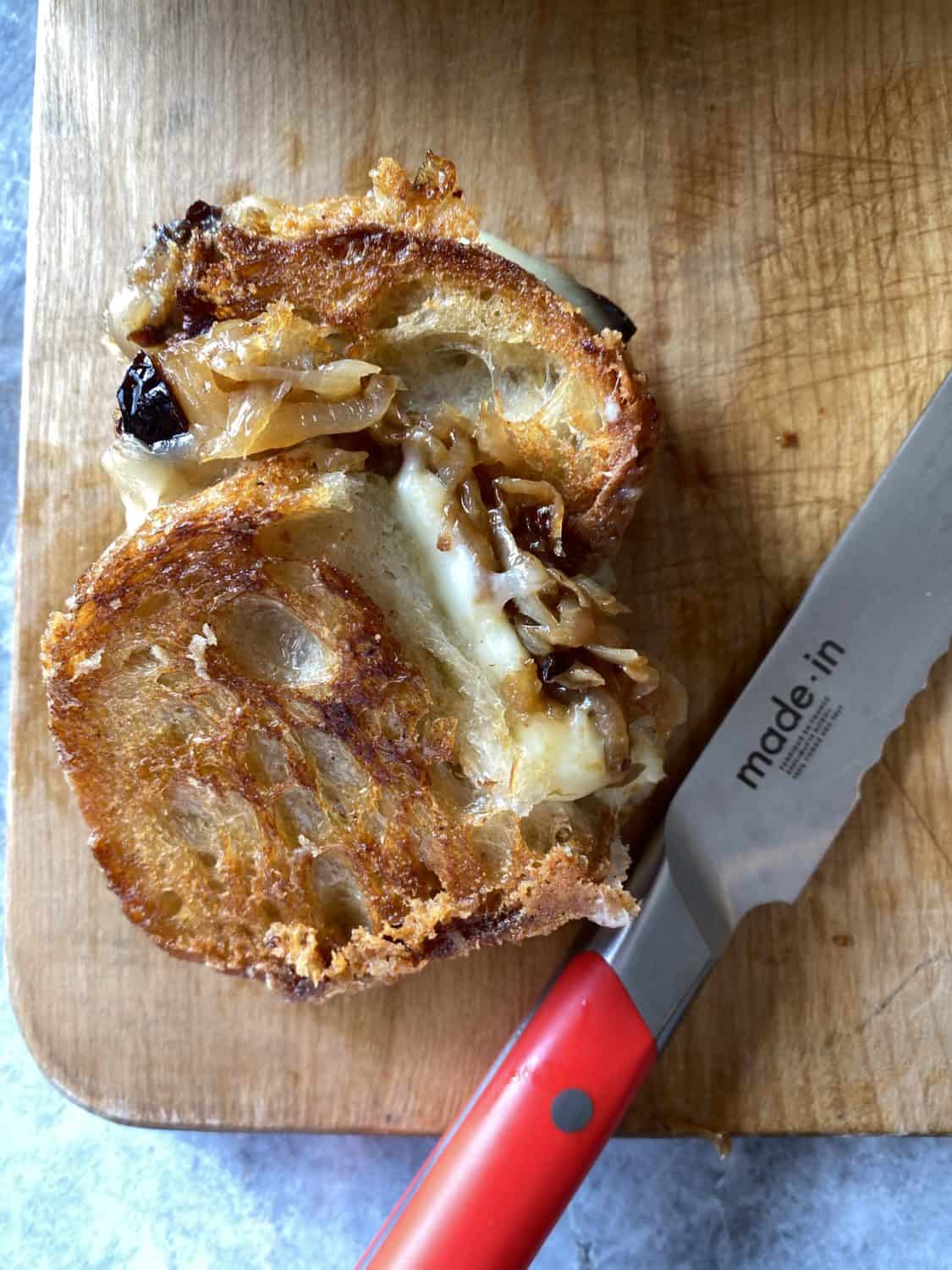 Teri of No Crumb's Left is quite the sandwich maker. She has lots of tips and tricks for perfecting your sandwich game.
And we know you'll love the secret ingredient in her Sweet Savory Caramelized Onions! (Spoiler alert: it's California Prunes!)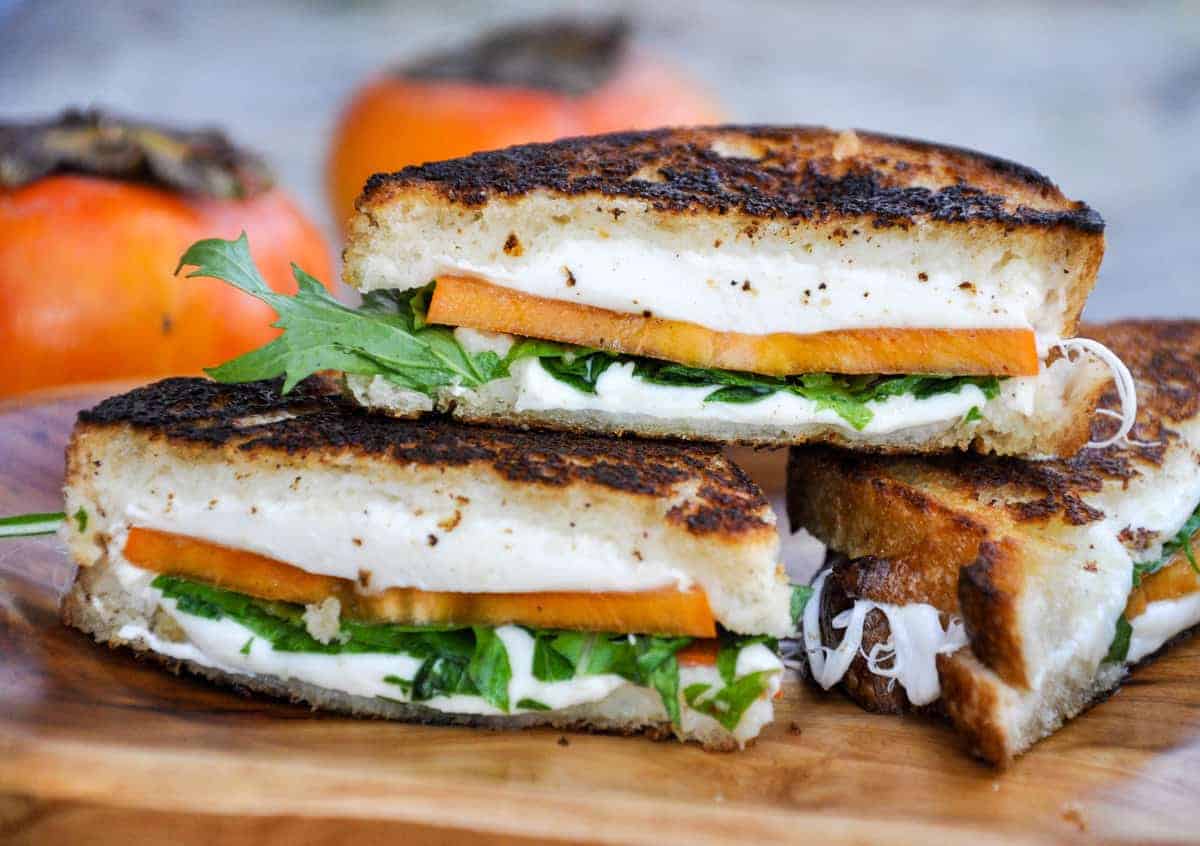 Persimmon lends a slightly sweet flavor and is the perfect compliment to spicy arugula, salty cheese, and fresh sourdough bread.
A California persimmon's texture is similar to that of a firm tomato, so don't worry about it getting too soft in the sandwich.
This easy-to-make Irish Toastie from Eat the Love is a grilled sandwich filled with ham and cheese. It's especially delightful when made with Irvin's homemade Irish soda bread!
Craving more CA Grown goodness? Follow us on Pinterest for fresh and fabulous recipe inspiration!
BE SURE TO SHARE YOUR GRILLED CHEESE SANDWICH CREATIONS WITH US BY SNAPPING A PIC AND TAGGING US ON SOCIAL USING #CAGROWN.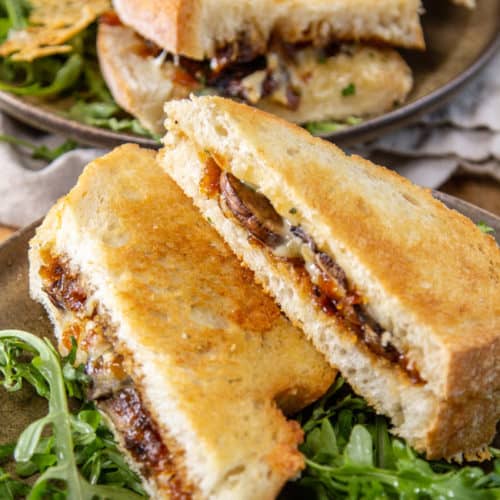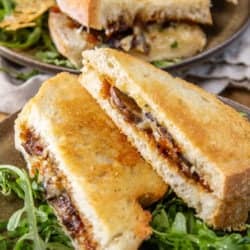 Crispy Mushroom and Onion Jam Grilled Cheese
What types of fillings are the best for grilled cheese? There are lots of delicious foods you could sandwich inside of a grilled cheese, but we particularly love this version with crispy Baby Bella mushrooms and our sweet onion jam!
Ingredients
Crispy Baby Bella Mushrooms
For the Crispy Mushroom and Onion Jam Grilled Cheese
2 tablespoons butter
8 slices rustic bread
2 tablespoons mayonnaise
1/2 cup onion jam click here for our recipe!
1 batch prepared Crispy Baby Bella Mushrooms
4 ounces Fontina cheese grated
4 ounces Havarti cheese grated
Instructions
For the Crispy Baby Bella Mushrooms
Heat a large skillet over medium-high heat. Add the mushrooms to the dry, hot pan in a single layer. Stirring occasionally, allow the mushrooms to cook until they release all of their liquid and the liquid has evaporated from the pan. About 5 minutes.

Once there is no liquid left in the pan add the butter, olive oil, Tamari or soy sauce, and garlic to the cooked mushrooms. Continue to saute for about 2 minutes until the mushrooms are golden brown and there is no liquid left in the pan.

Turn off the heat, season with salt and pepper if desired then toss with parsley.
To assemble the Crispy Mushroom and Onion Jam Grilled Cheese
Heat a large skillet or griddle over med-low heat. For a griddle between 250-275°F will do the trick.

To prepare for assembly, combine the two types of grated cheese together. Spread a very thin layer of mayonnaise on one side of the slices of bread, this will be the side of the bread that comes in contact with the hot pan/griddle. Then spread 2 tablespoons of onion jam onto the opposite side of each piece of bread.

When the pan/griddle is preheated add 1/2 tablespoon of butter to the pan. Allow to melt then top the melted butter with a slice of bread, mayo side down. Repeat this process with the remaining butter and 3 slices of bread to the pan.

Once all 4 slices of bread are in the pan, onion jam side up, add about 1 tablespoon of shredded cheese on top of each one.

Layer on 1/4 of the Crispy Baby Bella Mushrooms then top with another 1-2 tablespoons of grated cheese.

Place the top piece of bread onto the sandwich, mayo side up. Cook for 3-5 minutes. low and slow, until a peek at the underneath reveals a golden brown exterior. Flip and continue to cook on the other side for another 2-3 minutes until golden. Serve immediately.
Notes
Estimated prep and cook time does not include making the onion jam.