The Most Delicious Places Near Monterey County
The historic seaside town of Monterey, California is most famous for its Cannery Row, Old Fisherman's Wharf, and world-class Monterey Bay Aquarium. But what you may not realize is that farms in and around Monterey County supply a large amount of our nation's food supply! The region's mild climate and rich soils provide the perfect growing conditions for over 150 different crops including artichokes, leafy greens, broccoli, spinach, cauliflower, strawberries, celery, brussels sprouts, and winegrapes. So when you're ready to take a break from the more typical tourist attractions, you'll discover that the area is a foodie paradise.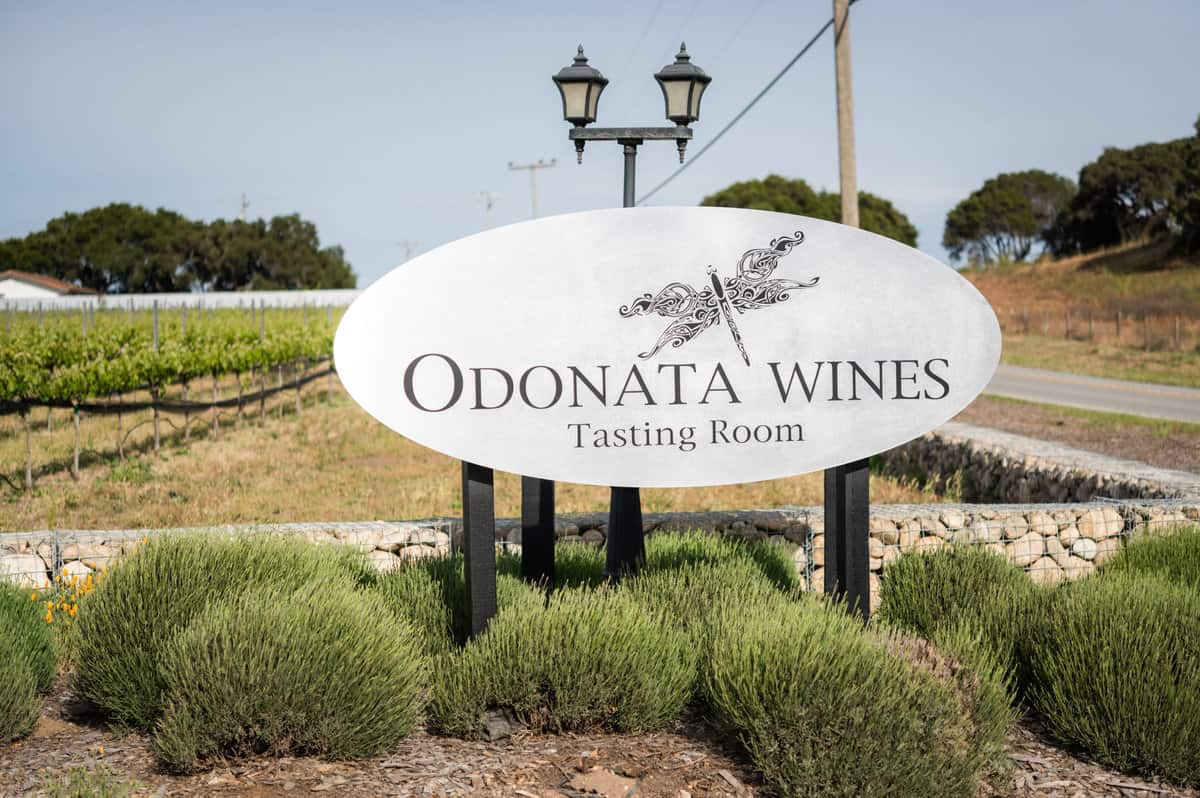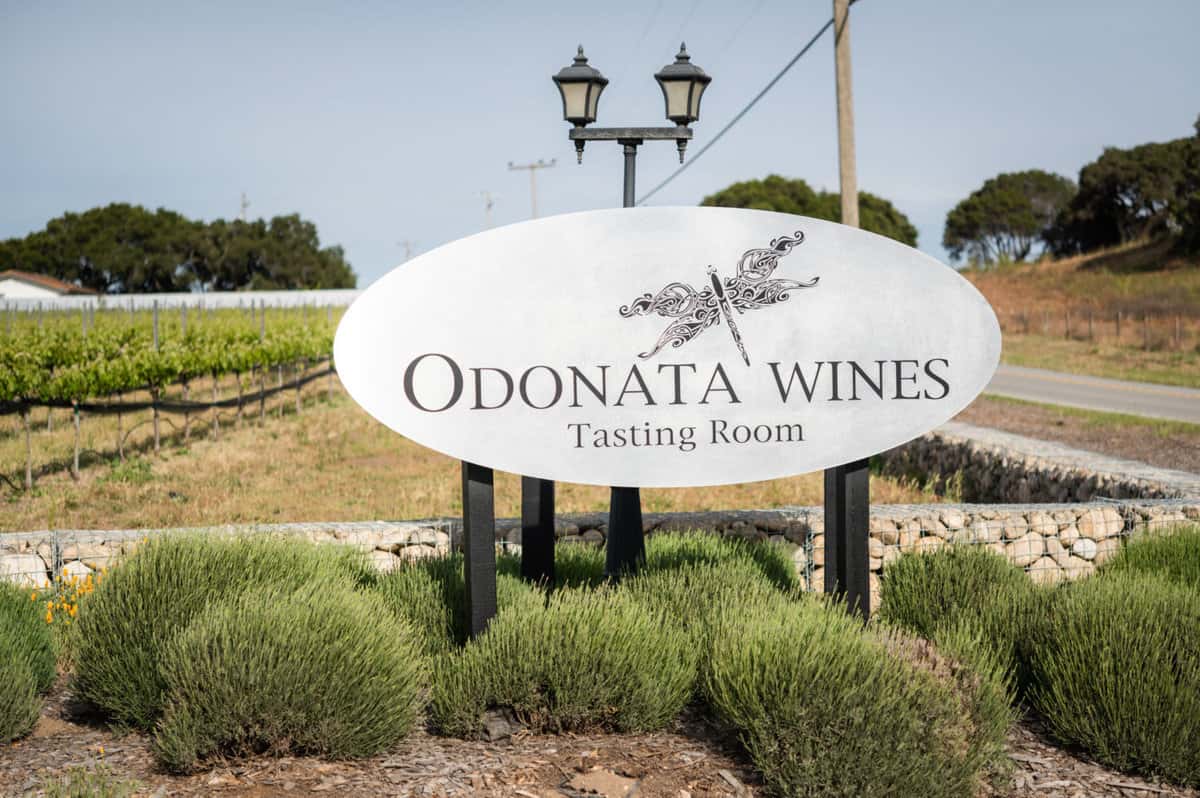 Visit the River Road Wine Trail for a Boutique Wine Tasting Experience
Wine is made in nearly all parts of the state of California, and Monterey County is no exception! Less than twenty miles east of Monterey and Carmel, and about seventy minutes south of San Jose, you'll find the River Road Wine Trail. The trail meanders along the River Road / Foothill Road corridor, and has several intimate, boutique wine tasting experiences. Many feature limited release wines, and often winemakers themselves are working in the tasting rooms!
We suggest stopping in at Odonata Wines, a small family winery owned and operated by winemaker Denis Hoey that focuses on small lot wines that are locally and sustainably grown. Down the road at Rustique Wines, winemaker Chad Silacci is producing some beautiful Chardonnays and Pinot Noirs. There is a feeling of camaraderie amongst winemakers in the region, and that's certainly the case with Silacci and Hoey. The pair are close friends that often taste each other's wines, offer input, and collaborate. Other wineries in the area worth a visit are Manzoni Estate Winery and Scheid Vineyards.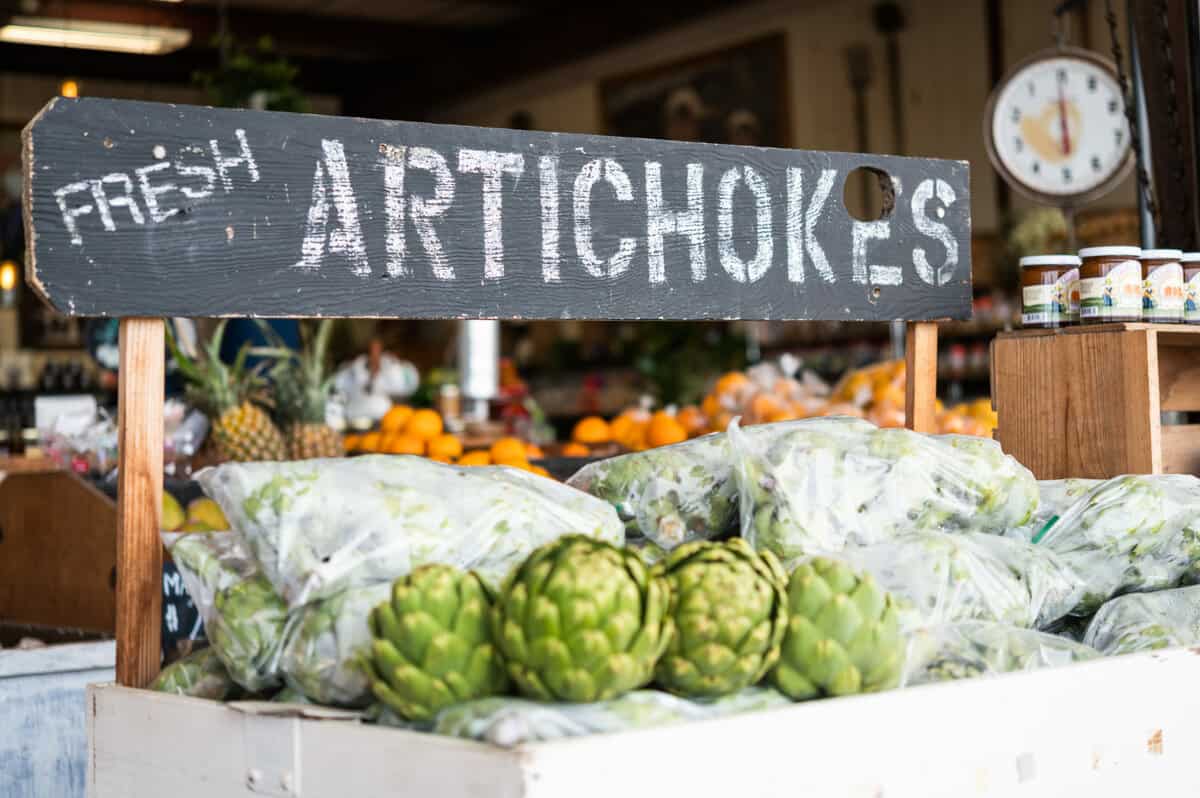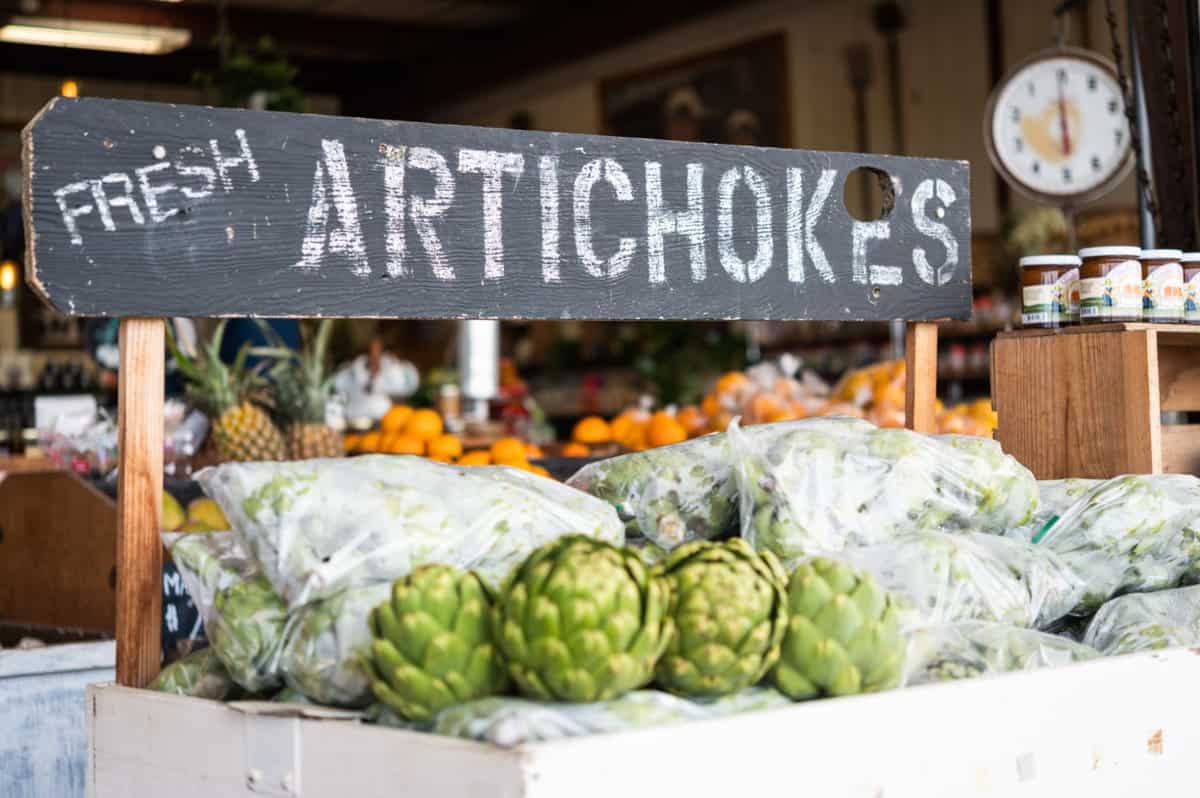 Monterey County is the Land Where Artichokes Rule
Just north of the wine trail is Castroville, which is famous for growing artichokes. In fact, Castroville has been dubbed the "Artichoke Capital of the World". Artichokes are also the official vegetable of the state of California. Ocean Mist Farms is the largest grower of artichokes in the country, and their artichokes are available nationwide, year-round. But just down the road, you can visit Pezzini Farms to buy some of their coveted Heirloom Green Globe Artichokes. They also offer other local and farm fresh products including fresh produce, dips and sauces, vinaigrettes and oils, and home and kitchen accessories.
When you've loaded up on all the heirloom artichokes you can carry, head over to the historic Shadowbrook restaurant in Capitola for lunch. Famous for their creamy artichoke soup and deep fried artichoke hearts, they also offer an impressive selection of California wines.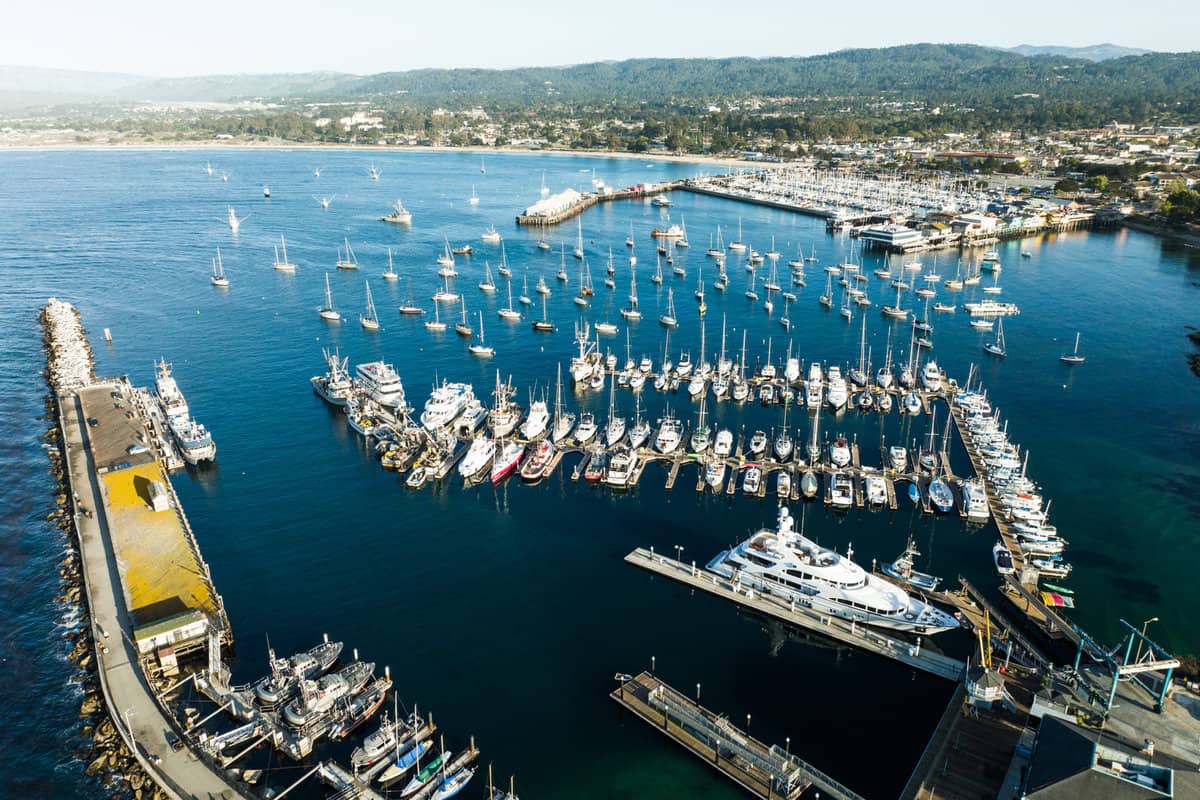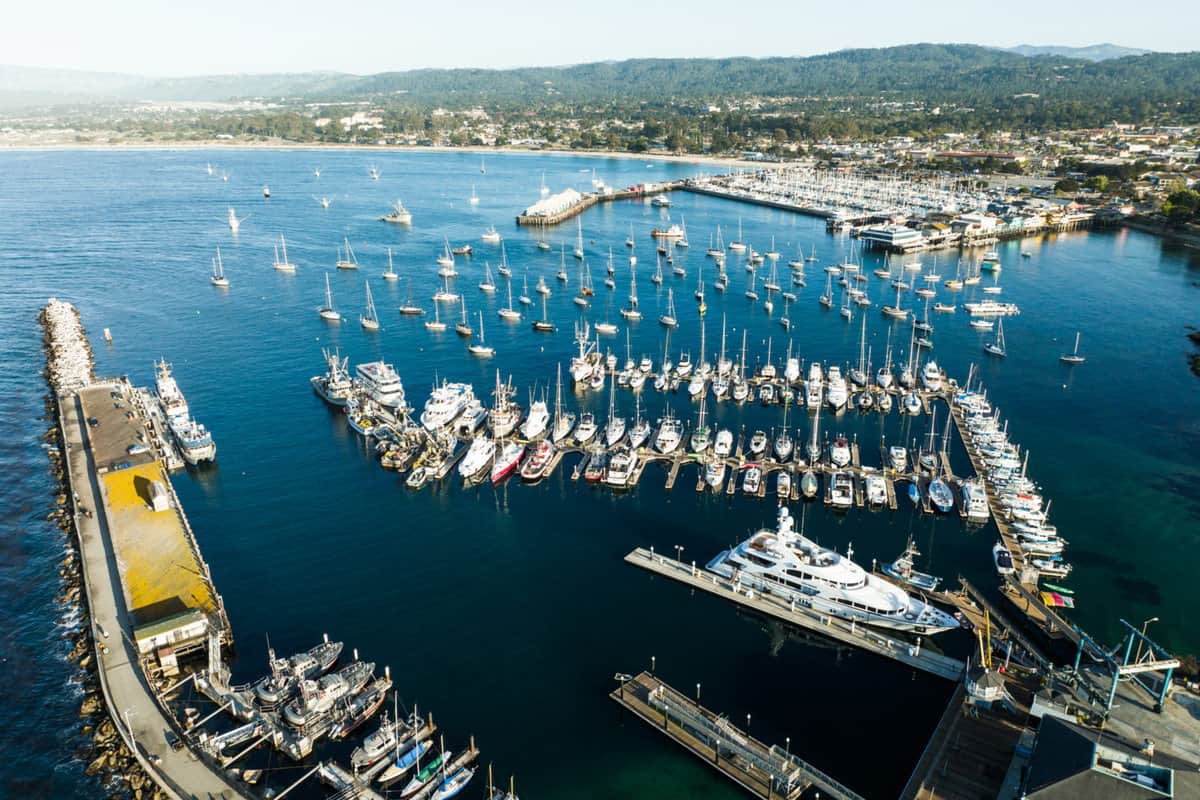 Seafood Lunch (or Dinner) with a View
Another tasty stop along the route is Moss Landing. There, you can watch the fishing boats unload the day's fresh catch, then you can enjoy it at Phil's Fish Market. Known for their delicious Cioppino, Phil's also ships it nationwide. Of course if you're feeling ambitious, or a trip to this part of the state isn't in the cards just yet, you can always make Phil's Cioppino at home (here's his recipe). Another dining option is The Whole Enchilada which serves up fresh, local seafood, Mexican style. Also try their Castroville Relleno, which is stuffed with marinated artichokes and oozy panela cheese.
Though the farm isn't open to the public, Far West Fungi also calls Moss Landing Home. They've been growing organic specialty mushrooms for over 35 years. At their eight acre facility overlooking the Pacific Ocean they grow Shiitake, Pink, Yellow, and Blue Tree Oyster, King Trumpet, Lion's Mane, Wood Ear, Pioppini, Cinnamon Cap, and Reishi mushrooms. To purchase, visit either of their two retail locations or select farmers markets in the area, or you can buy a mushroom growing kit and grow your own at home.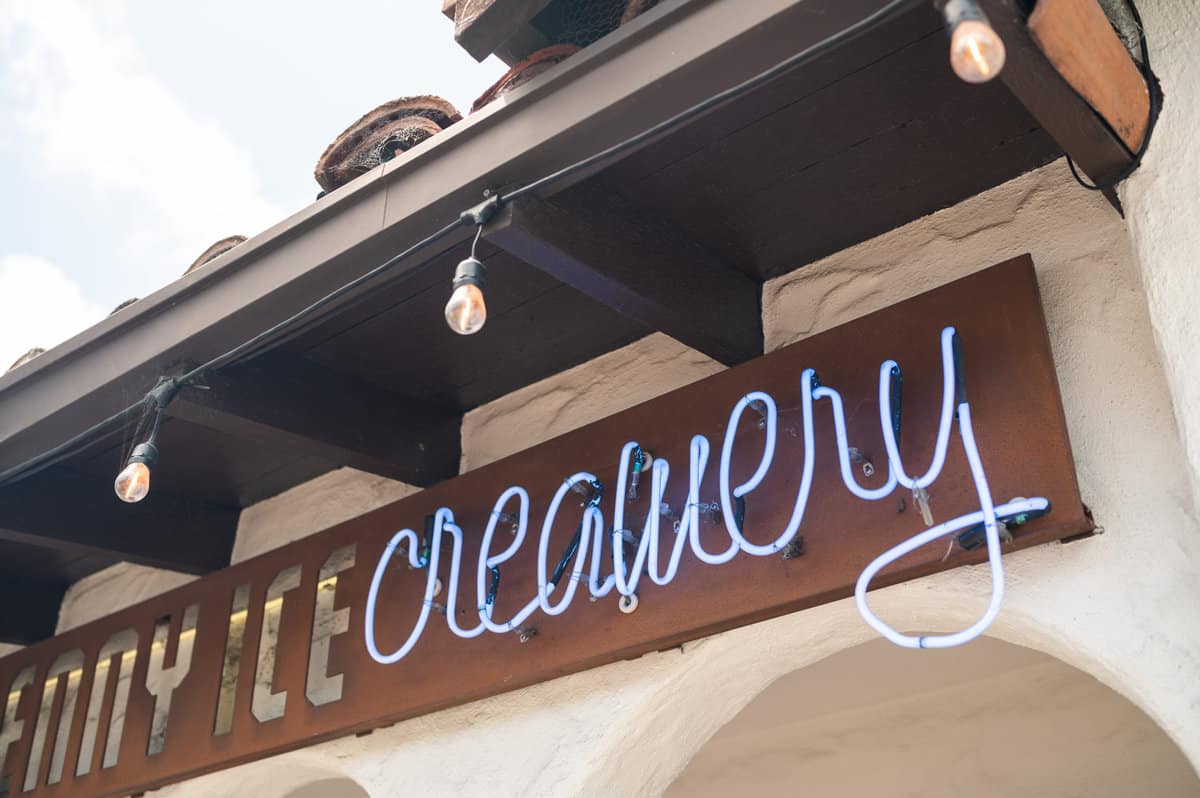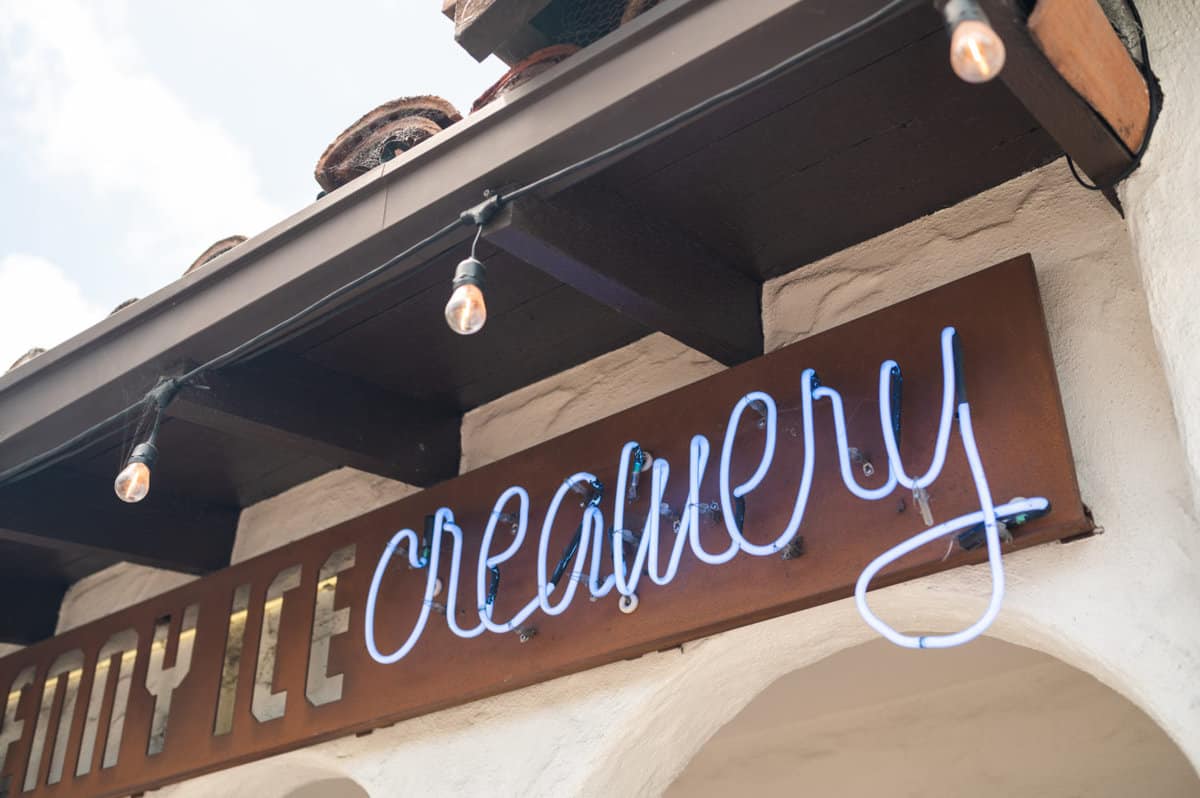 Farm-to-Fork Ice Cream
Next, head up to Aptos, a small town just north of Moss Landing. Aptos has plenty of small town charm, with friendly faces, gorgeous beaches, the Forest of Nisene Marks State Park, and boutique shops. When you get tired of surfing, hiking, and shopping, be sure to stop into Penny Ice Creamery for a sweet treat. They have several locations throughout the Santa Cruz area, and specialize in homemade ice cream with seasonal, farm fresh flavors. They are committed to buying locally farmed and organic ingredients for their ice creams, which can only be described as creative and whimsical (and also delicious). Have you ever tried fig leaf ice cream or green strawberry sorbet? Didn't think so.
Dirty Girl Produce is one of the Creamery's suppliers of organic produce. Dirty Girl Produce, a 40 acre Certified Organic family farm, is also located in Santa Cruz County. You can find their fruits and vegetables at several nearby farmers markets. The area boasts a large number of organic farming operations. In fact, Dirty Girl's founder, Joe Schirmer, was mentored by Lakeside Organic Garden's Dick Peixoto. Though Lakeside is the largest organic grower in the country, they still make time to give back to the community by supporting and teaching other farmers, donating to food banks, and offering a variety of programs to support their employees and their families.
Another nearby farm that's totally worth a visit doesn't grow food, but flowers.The historic Roses of Yesterday and Today is preserving ancient horticultural history while looking towards the future. It offers over 230 varieties of old, rare, unusual and selected modern roses to explore, and apparently has quite the celebrity fan club (we're looking at you, Martha).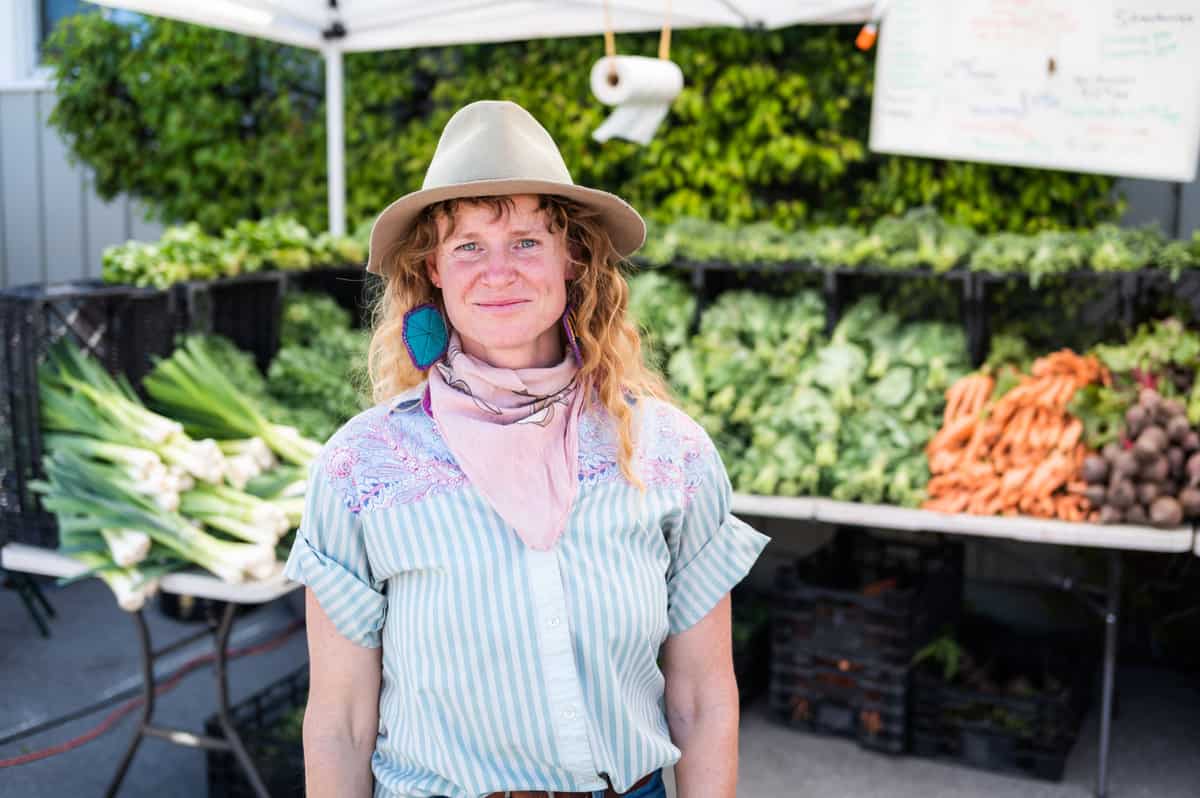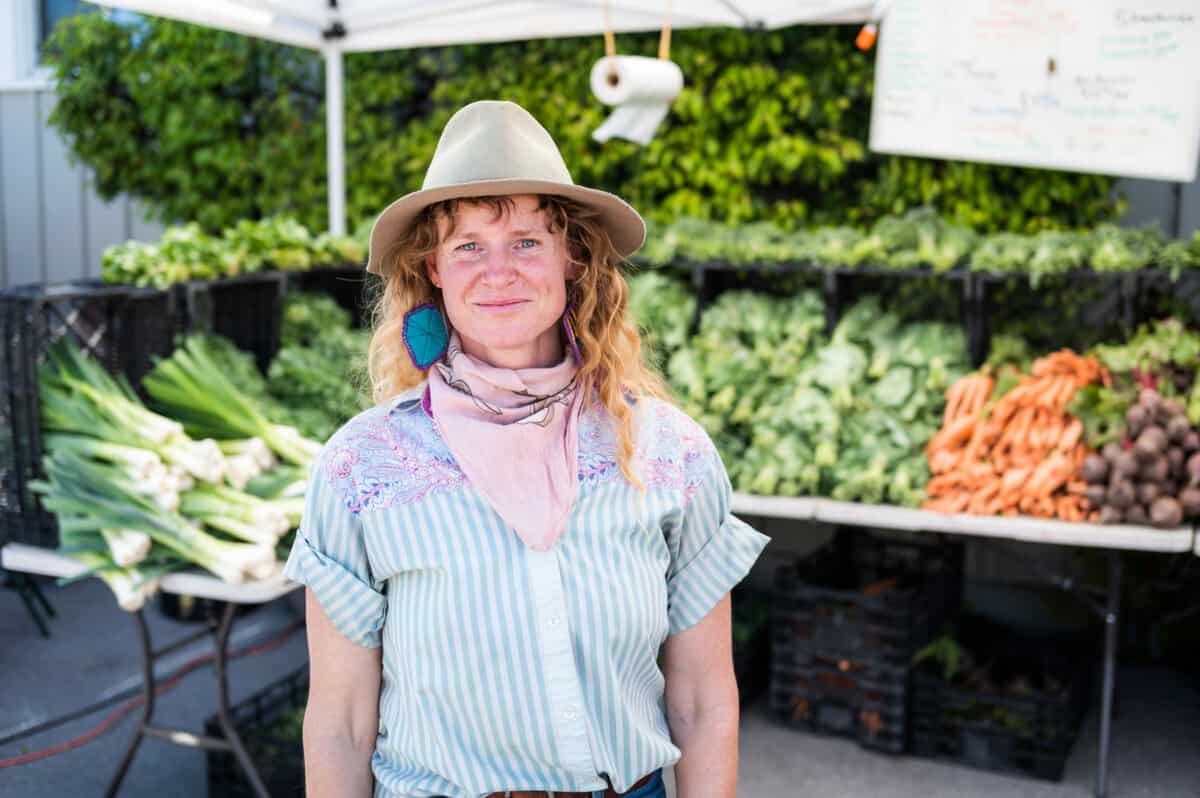 Monterey County is a Farmers Market Paradise
If you have the chance to visit a farmers market when you're in the area, do it! You will be astounded by the huge variety of produce offered, and you'll get a chance to talk to the people who grow it. There are several notable markets in Monterey, Castroville, Salinas, Santa Cruz and Aptos that are open year-round.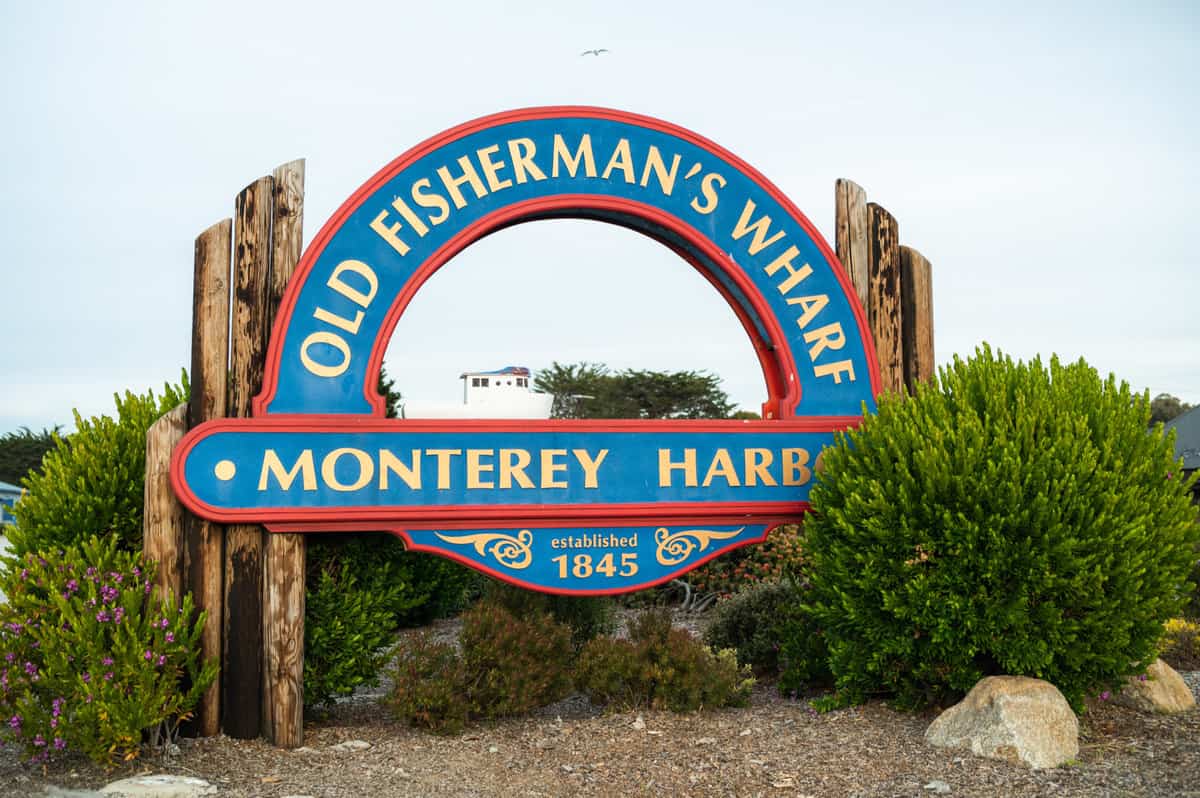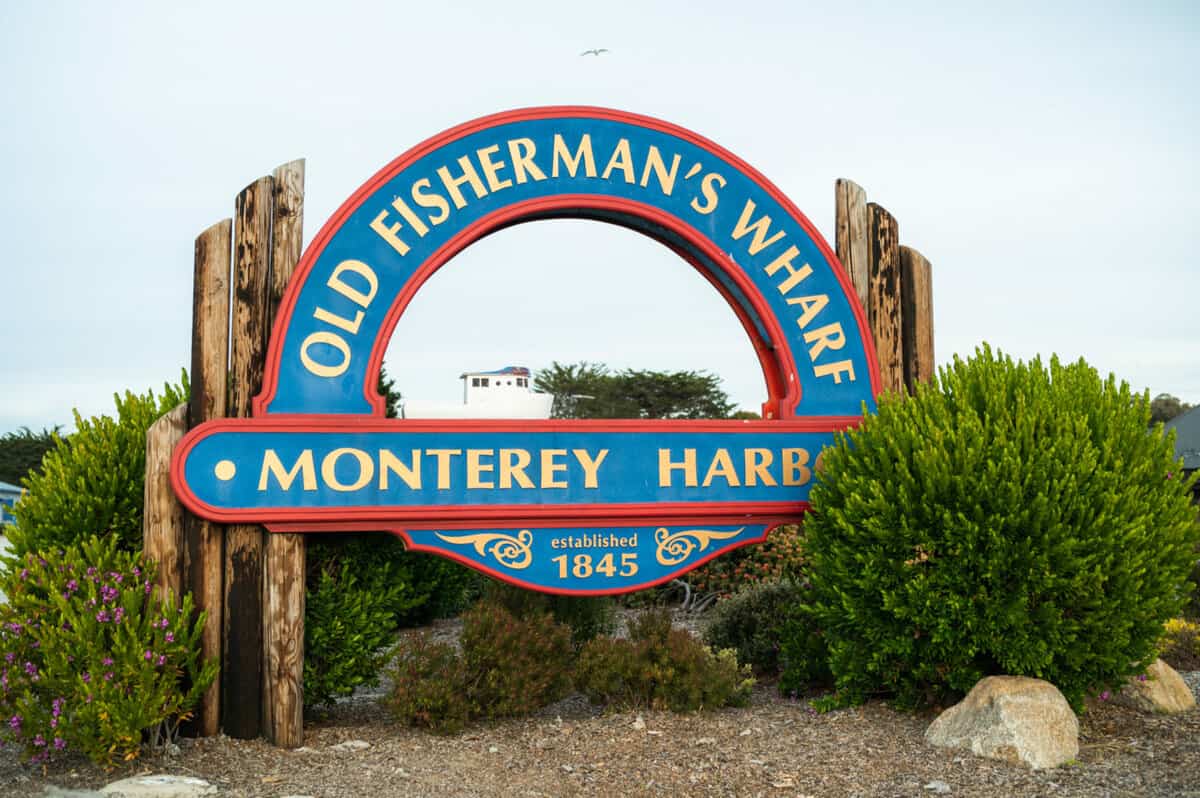 Monterey Restaurants + Monterey Hotels
So now that you've eaten your way all around Monterey County, it's time to head back to home base. There are several great hotels in the area; a couple of solid choices are the Monterey Plaza Hotel and Spa, and the Portola Hotel and Spa. At the Plaza, Executive Chef Michael Rotondo has created an inspiring farm-to-fork menu at their newly opened restaurant, Coastal Kitchen. Chef Rotondo and his team showcase the freshest seasonal produce and seafood from the surrounding coastal region in their daily tasting menu.
Though you may think the Old Fisherman's Wharf as kitschy, don't sleep on Cafe Fina, an Italian restaurant which serves up local seafood, roasted Gilroy garlic, steamed Castroville artichokes, and has an excellent wine list featuring many California wines. In nearby Pacific Grove check out Passion Fish and Wild Fish. Each has a farm-to-fork menu with local, organic produce, and sustainable seafood.
You'll never run out of fun things to do in and around Monterey. With beautiful beaches, excellent hotels, tourist attractions galore, and tasty foodie finds, this is one of the best (and most delicious) places to visit in California.
This article was written by Alison Needham, photos by James Collier.