The Historic Santa Cruz Rose Garden That Time Almost Forgot
Living museum or epic rose garden? You be the judge. Roses of Yesterday and Today is preserving ancient horticultural history, petal by petal. Quite literally.
This historic Santa Cruz rose garden is a horticulture icon! It offers over 230 varieties of old, rare, unusual and selected modern roses to explore and has a celebrity fan club that is as impressive as it gets. We're looking at you Martha Stewart!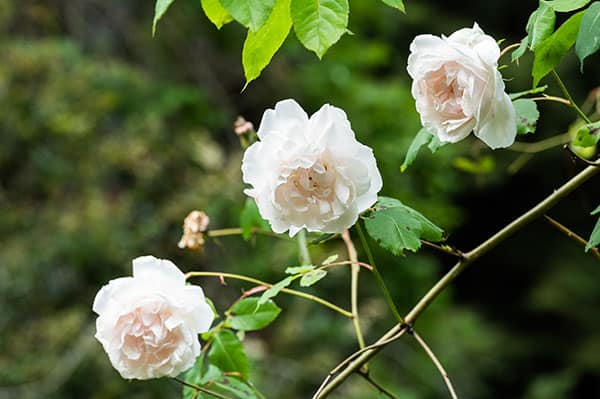 Roses of Yesterday and Today's rose garden in Santa Cruz County, California is a rose lover's paradise!
Just making your way in the car from the hustle and bustle of the freeway to the beautiful mountain canyon drive, lined with great redwoods, maple trees, and magnificent ferns feels like you are driving right into an enchanted land directly from the pages of a storybook.
Its peaceful and almost mystical with some of Mother Nature's most magnificent eye candy on display everywhere you look.
However, when the car stops at the basin of Byrne Mill Iron Forest and you step foot outside, you are greeted with the heavenly aroma of roses wafting through the air.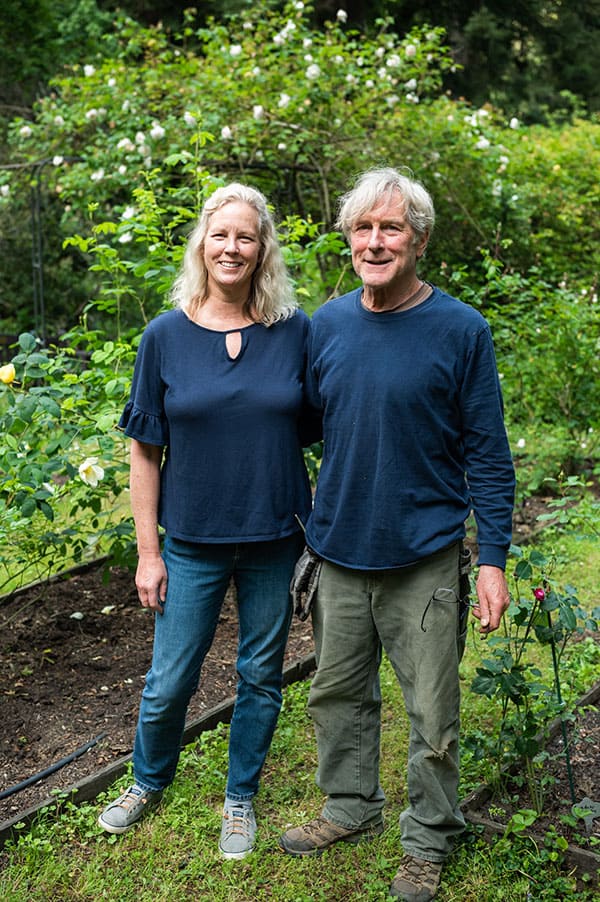 This is Guinivere (Jenny) and Jack Wiley, the gardeners behind Roses of Yesterday & Today.
Recently, we had the pleasure of being guided through the garden's blooms by the stewards of the garden themselves and it was truly a delight!
Hearing their personal tales of the garden, tapping into their knowledge, and reminiscing about Jack's childhood helping his grandmother make the garden's famous catalogs felt like a privilege that few people get to experience these days.
A brief history of the Roses of Yesterday and Today rose garden.
This rose garden has had quite a few stewards over the years. Their legacy is left behind for us to enjoy in the blooms that you can still see there today.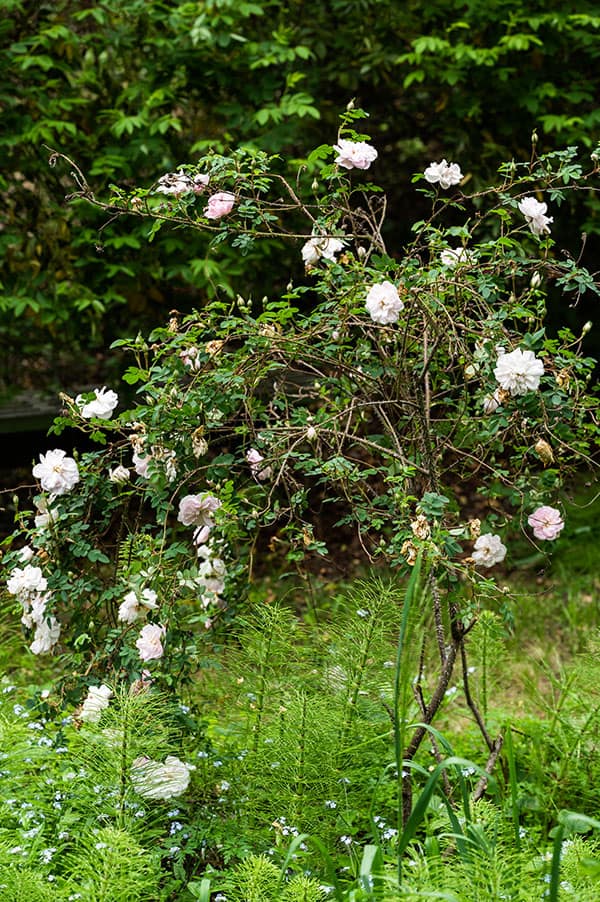 Timeline of the rose garden.
The rose garden was established by Francis E. Lester in the 1930s.
1948 to 1957 Will Tillotson was the watchful eye and curator of the rose garden.
Afterwards, the rose garden was in Dorothy Stemler's care until 1976.
In 1976, Patricia Stemler Wiley & Newton Wiley, ran Roses of Yesterday for the next 20 years until they retired.
Since 1998, Jack Wiley and his wife, Guinivere (Jenny), have cared for the rose garden.
Even now in 2022, the Wiley's continue to keep the rose garden open and free to the public. Jack and Jenny see the rose garden as a public place where people can come and reconnect with themselves in nature.
You can even take a little piece of this magical garden home with you when you purchase one of the potted roses they offer for sale every day.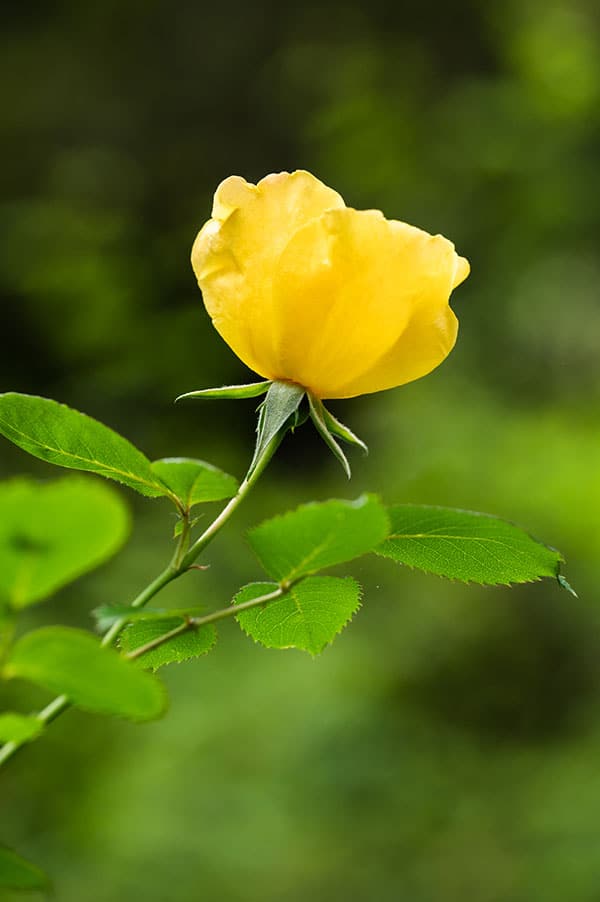 How to purchase roses from Roses of Yesterday and Today.
For decades, consumers could order roses directly from the Roses of Yesterday and Today garden via their world-famous catalog. However, now the only way to get your hands on these unique heirloom blooms is to actually visit the historic rose garden in person.
About 5 years ago, Roses of Yesterday and Today quit shipping roses due to a change in customer demand from bare root roses to own root potted roses and due to the rising production and shipping costs that resulted.
Since there is no full-time garden attendant guests that wish to purchase own root potted roses from the garden will find themselves subjected to a code of honor. Take a potted rose, leave a payment in the box! Cash or check only please.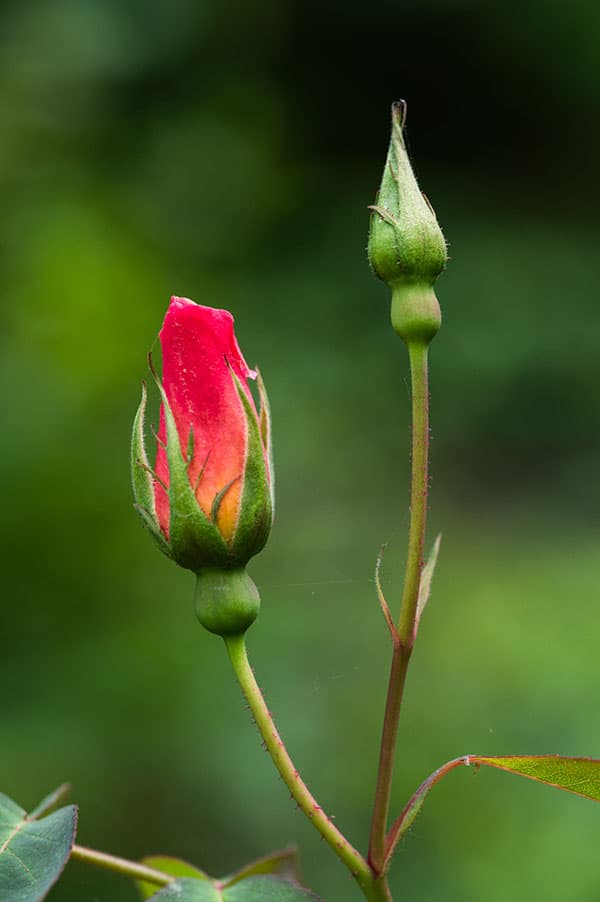 What time of year is best to visit Roses of Yesterday and Today garden?
While you could visit the rose garden any time of the year, to see the rose garden at its peak it is best to visit during May and June.
Each Mother's Day is the Annual Open House, when the garden is bursting with new blooms and the season's potted roses. Cookies, ice tea and lemonade are served and members of the Wiley family are on hand for questions and recommendations.
As a mother of 2 myself, I feel like a hike in the forest followed by a visit to the rose garden for delightful conversation, snacks, and a souvenir potted rose to take home would be a lovely way to spend Mother's Day!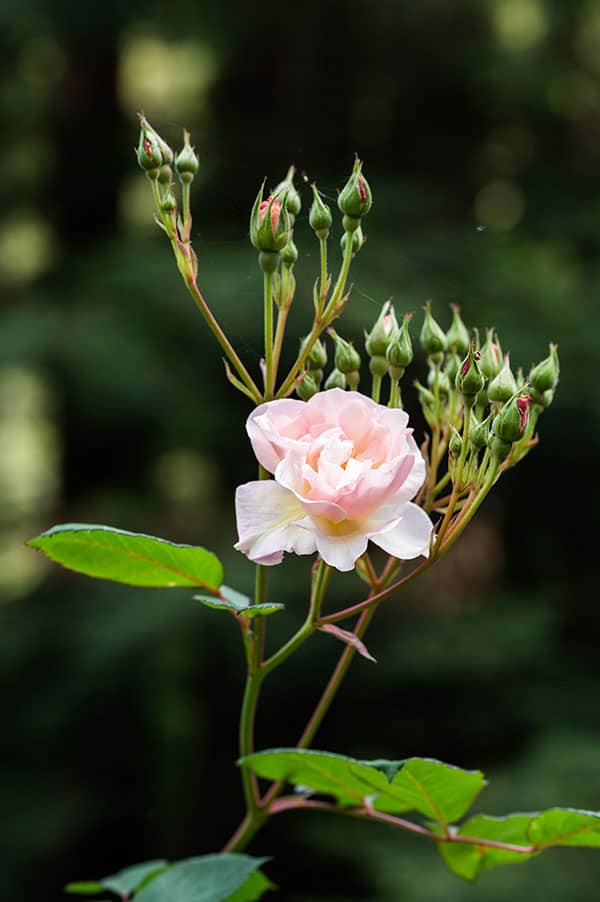 Varieties of roses you might see when visiting Roses of Yesterday and Today's rose garden.
If you are looking for the ultimate guide to historic roses, Roses of Yesterday and Today still have some of the original catalogs available through their website. Pictured below are two of the standout roses we saw (and smelled) on our rose garden tour along with what the catalog has to say about them.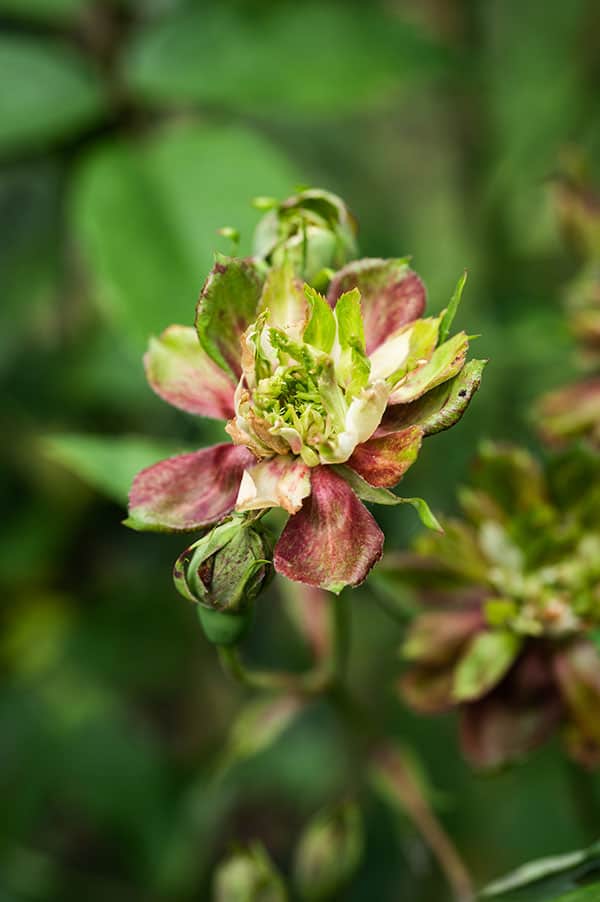 Green Rose
Rosa Chinensis Viridiflora. (1843) To 8 ft. Green. Repeat bloom. Zones 7-10.

"Certainly this rose is an interesting novelty . . . but for beauty, it has only 'ugh!'. Its flowers are no flowers at all but a strange and quite unexplained freak of foliage; the green buds open to double, leaf green 'flowers', edged with bronze." -Will Tillotson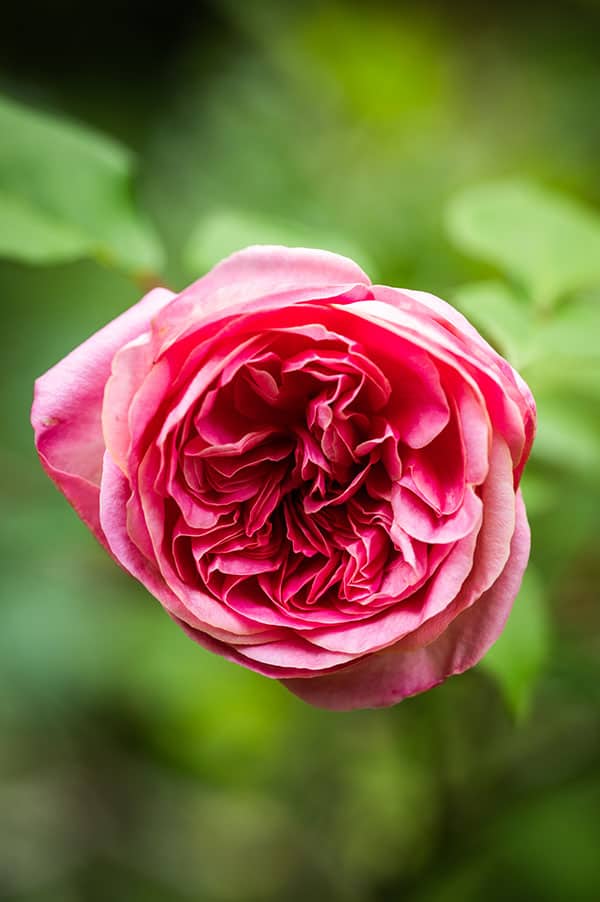 Heritage Rose
David Austin. 1984. 4-5 feet. Shell Pink. Fragrant. Repeat bloom. Zones 5-10.
A robust grower with a bushy, upright habit that has cupped blush pink flowers borne in clusters with a rich scent that is a blend of myrrh and lemon.
This fairly disease-resistant plant is a fine addition to beds and borders or makes a wonderful hedge with a long season of cut flowers.
Why should you go on a trek to buy roses from Roses of Yesterday and Today?
Maybe you are looking for roses like your grandmother grew in her garden when you were a child. Maybe you have an interest in making products that are naturally heavily scented with rose petals that smell even MORE alluring after they have dried.
Or maybe you just have an interest in preserving a small piece of history, and a small family nursery while you are at it.
Whatever the case may be, a visit to Roses of Yesterday and Today, Santa Cruz's premier rose garden, can fulfill the rose order of your dreams for you!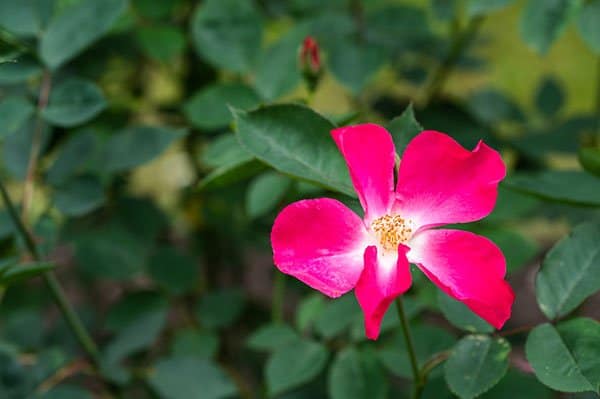 Where is Roses of Yesterday and Today's rose garden located?
This epic rose garden is located at the base of the Byrne Mill Iron Forest – Santa Cruz County Land Trust. Nestled just 40 minutes north of Monterey, 20 minutes south of Santa Cruz, and one and a quarter hours south of San Francisco this beloved hidden gem of the Central Coast is a bucket list location that is not to be missed!
Love flowers? We do too! Here are more informative articles about cut flowers from California!
Did you know that California is America's leading producer of high-quality cut flowers and greens? It's true! There are more than 225 cut flower and greens farms in our state that you can support when you buy California grown flowers.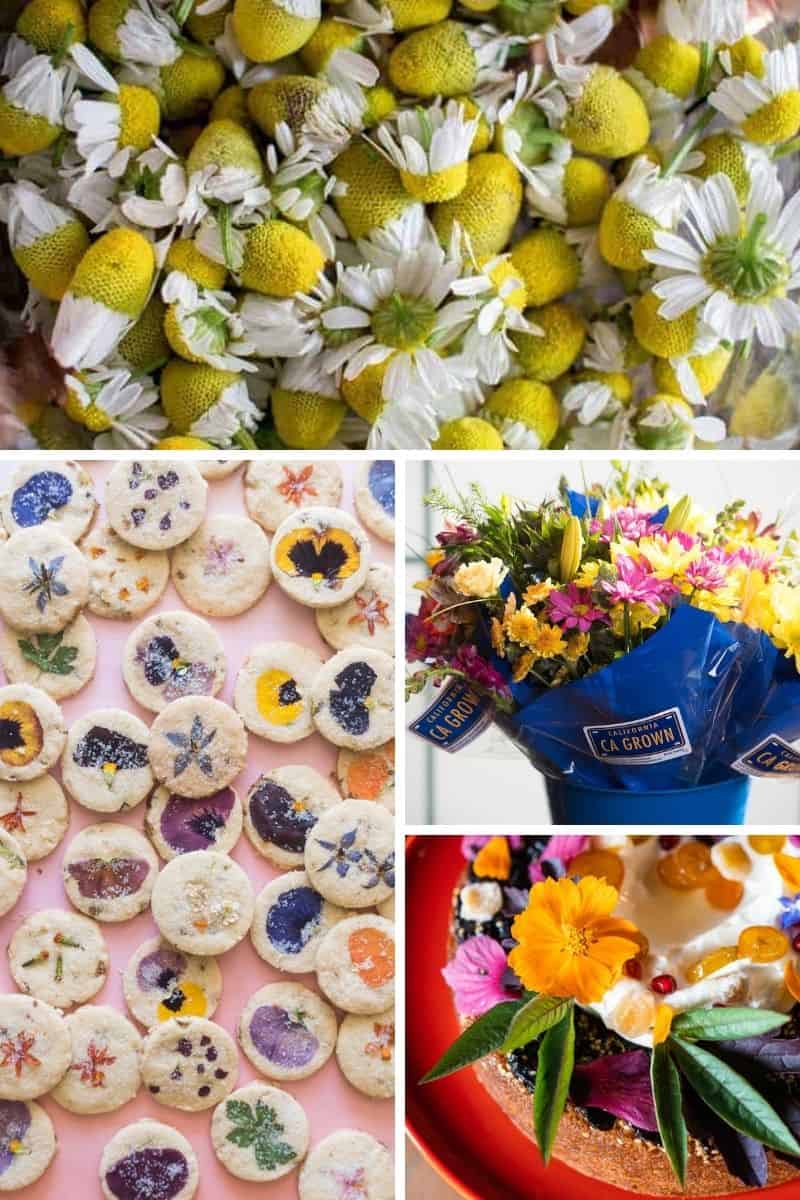 Our state supplies over 75% of all domestically grown cut flowers in the United States. We just happen to know a thing or two about how to cook and decorate with cut flowers too!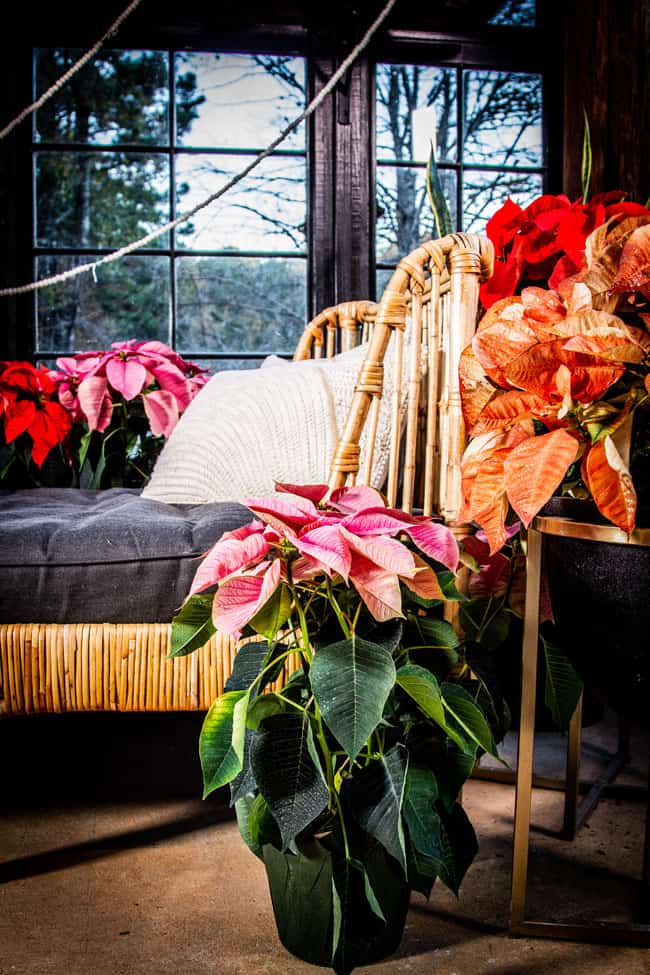 Poinsettias are a true holiday classic. They brighten up the most festive of seasons with their vibrant leaves, and they make for a beautiful centerpiece on your holiday table. But do you know how to properly care for your poinsettia? Consider this your ultimate guide to poinsettias, how to care for them, and how to use them as holiday decor.
Frequently asked questions about California roses and rose gardens.
How to plant bare root roses.
You can watch Jenny Wiley of the Roses of Yesterday and Today rose garden plant bare root roses in this You Tube video. Her process is easy to understand and efficient.
When is the best month to plant roses?
Roses are best planted in the spring (after the last frost) or in fall (at least six weeks before your average first frost). 
This article was written by Meg van der Kruik. Photo credit James Collier for California Grown.