How Strawberries are Grown at Dirty Girl Produce.
Have you ever wondered how strawberries are grown? Joe Schirmer, of Dirty Girl Produce in Watsonville, California (Santa Cruz County), recently toured us through his rows of organic strawberries to talk about life and sustainability on the farm. We also learned a few things about how he grows those luscious strawberries!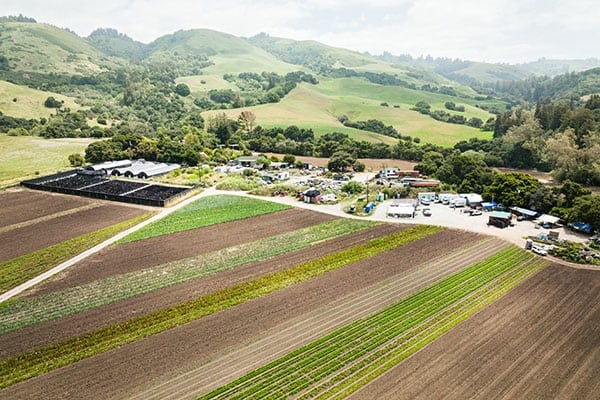 Welcome to Dirty Girl Produce where organic strawberries are grown.
Strawberries are one of the most popular fruits in the world and a crop that grows year-round in California. It's no wonder that so many people are curious how they are grown, both commercially and in the home garden.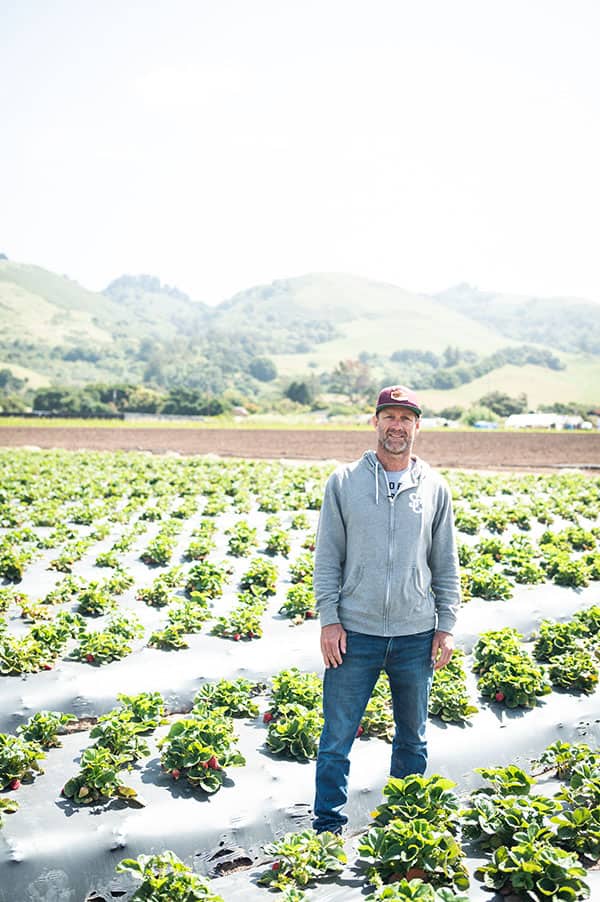 Meet Joe, he is an organic strawberry farmer from California!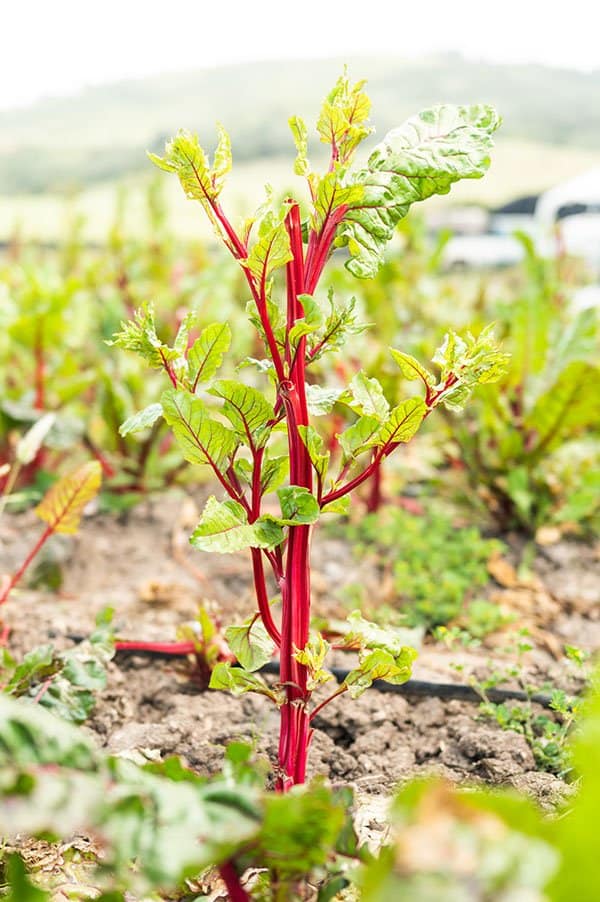 While we may be here to admire strawberries, it is important to know that Dirty Girl Farms grows so much more than just berries. This family farm grows over 20 varieties of Certified Organic seasonal produce including their dry farmed Dirty Girl tomatoes, and year round vegetables, fruits, and beans.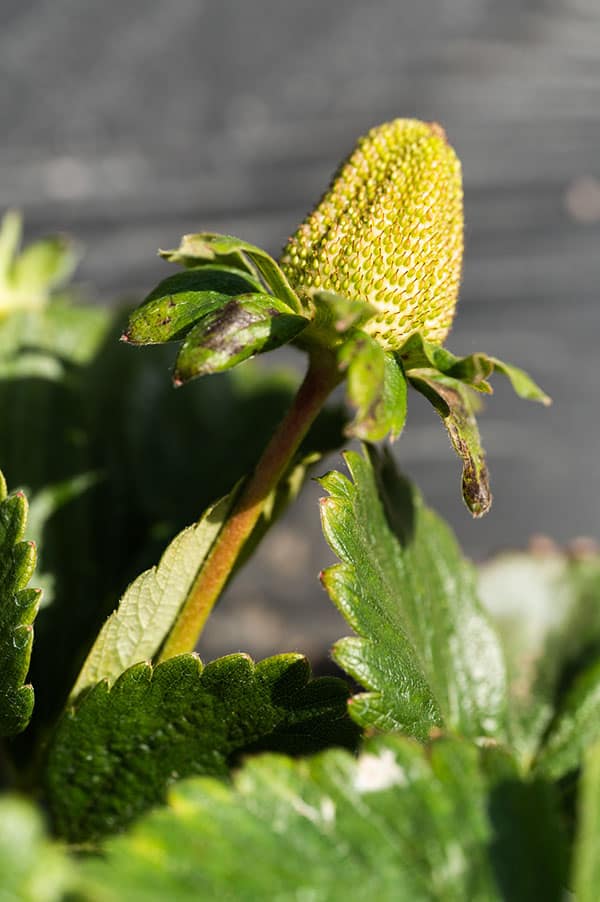 We asked Joe about the responsibility he feels running his farm and for his farmworkers and community.
"We do have a huge community now that is reliant on this farm. And its not just me, my family, and my workers, but also the community of people that buy our food."
"We have 20 people in the field right now, will have 25 in a few weeks, and some of them have been working with me for over 20 years."
"These farmworkers have their (immediate) families. But, they also have their cousins, nephews, nieces, you name it – it's a huge interconnected web of employees. It is really a community that is greater than just the families that are here."
"My whole field crew is from Oaxaca, mostly from the same small village in the southern Sierra Madre. They brought their seeds with them for different Oaxacan squash, (and) all these beans that we sell. A lot of our beans that we have grown from the seed they brought up with them and you know, they have an intuitive comfort and knowledge about how plants grow and how soil works."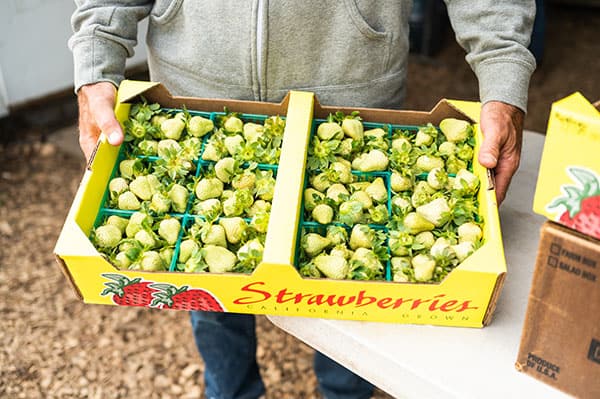 "That has been a huge influence on me over the past 25 years farming. Learning from people that work and have spent their lives in the fields, their childhoods in the fields ya know? When you do anything when you are a kid you learn it so much better than when you try to learn it as an adult."
"I am trying to learn farming as an adult. My field workers have mostly learned about farming, horticulture, and gardening as children. So, there is just a great intuitive amount of knowledge that they pass on to me. Our whole farm has really evolved around the workers we have had in the field and that run the farmers markets." -Joe Schirmer, Dirty Girl Produce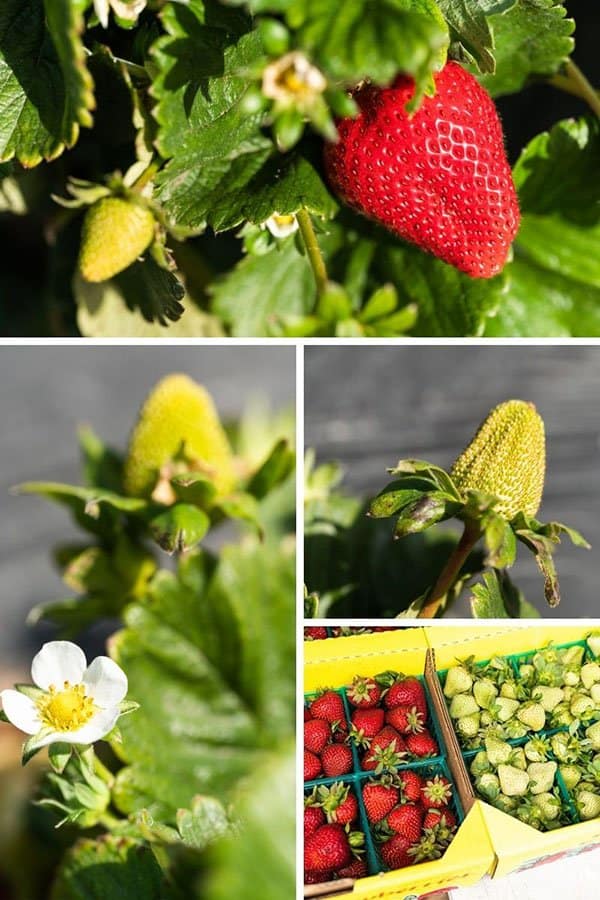 How do strawberries grow?
Have you ever seen a strawberry form? From the first leaf that pops up from the soil to the precious white petals, and finally the luscious fruit, seeing how strawberries grow is fascinating for people of any age!
How to strawberries are planted at Dirty Girl Produce:
First, you will notice that the organic strawberries at Dirty Girl Produce, shown in the images above, are grown on mounded raised beds. The black covering that is used acts as a mulch. This covering helps to retain moisture in the soil as well as prevent against diseases and weeds.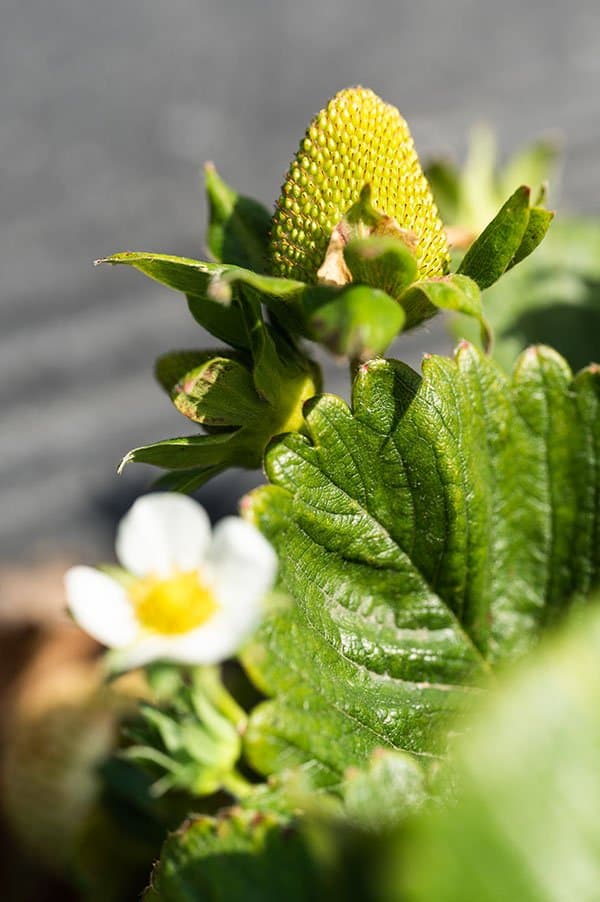 How strawberries form on a strawberry plant:
In the spring, after the foliage and runners have begun to form on the strawberry plants, delicate white flowers will begin to emerge. The petals of these flowers, as seen in the collage above, surround a yellow center. This yellow center of each flower will actually grow into its own individual strawberry!
As the strawberry blossom transforms and begins to grow into a berry, it will lose its white petals, reveling a green strawberry. Green strawberries have an intensely potent strawberry flavor, but they actually aren't very sweet at all. Over the course of a few short weeks, the strawberry will ripen and turn a brilliant shade of red, which will signify to the farmer and farmworkers that it is time to harvest.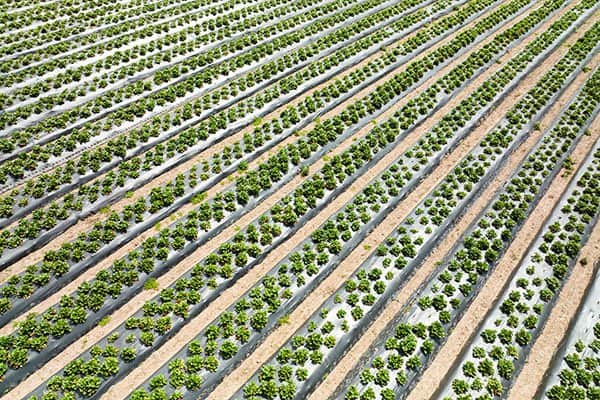 How strawberries are harvested:
Did you know that strawberries are a fruit that does not continue ripening after harvest? Color is how the farmworkers know if the berries are mature enough to harvest. This is a difficult task that requires skilled labor since strawberries have such a short shelf-life, and the riper they are at harvest, the shorter shelf-life they will have after being harvested.
The farmer and farmworkers go through the designated rows and harvest strawberries by hand based on size and color. If a strawberry is bright red from the very tip end of the berry all the way up to the shoulders on the top under the leaf cap it is ripened and ready for harvest. If berries lack enough color to past the test they are left on the plant for when the farmworkers come back and harvest the same rows a few days later.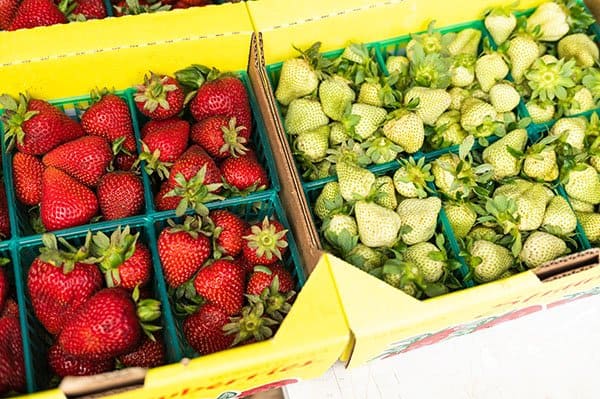 Where can you purchase produce from Dirty Girl Produce?
Whether you are local to this region of California or you are shopping online from your home somewhere else in the United States, there are a few ways to get your hands on Dirty Girl Produce.
Locals can sign up for delivery or farm box pickups through their website. Dirty Girl Produce sells their produce to customers and restaurants at 10 farmer's markets in Santa Cruz, Berkeley, and San Francisco. See the list below for specific dates and locations.
Dirty Girl Produce can be found at these famers markets.
For a few short weeks in the spring, when Dirty Girl Produce has an abundance of green strawberries, you can taste their delicious intense strawberry flavor in a scoop (or a cone) at Penny Ice Creamery.
Just look for Green Strawberry Sorbet in the ice cream case! Do your taste buds a flavor when you are there and be sure to get your sorbet fluffed and torched with their homemade marshmallow fluff. It is the ultimate ice cream experience!
Not within the delivery or pickup area? No need to worry! You can still stock your pantry with non-perishable items from the Dirty Girl Produce website. Here are a few of our top picks: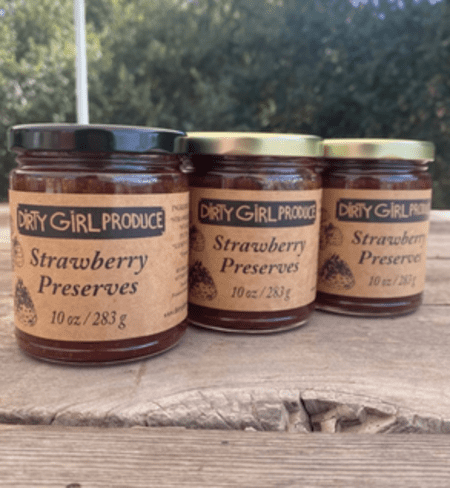 This strawberry jam has been a Dirty Girl fan favorite, pantry staple since 2014 when their inventory sold out almost as soon as they announced they had more inventory.
The flavor of a pure Dirty Girl summer at its finest canned and shipped to your door? Yes please!
Now that you know how strawberries are grown here are a few of our favorite strawberry recipes!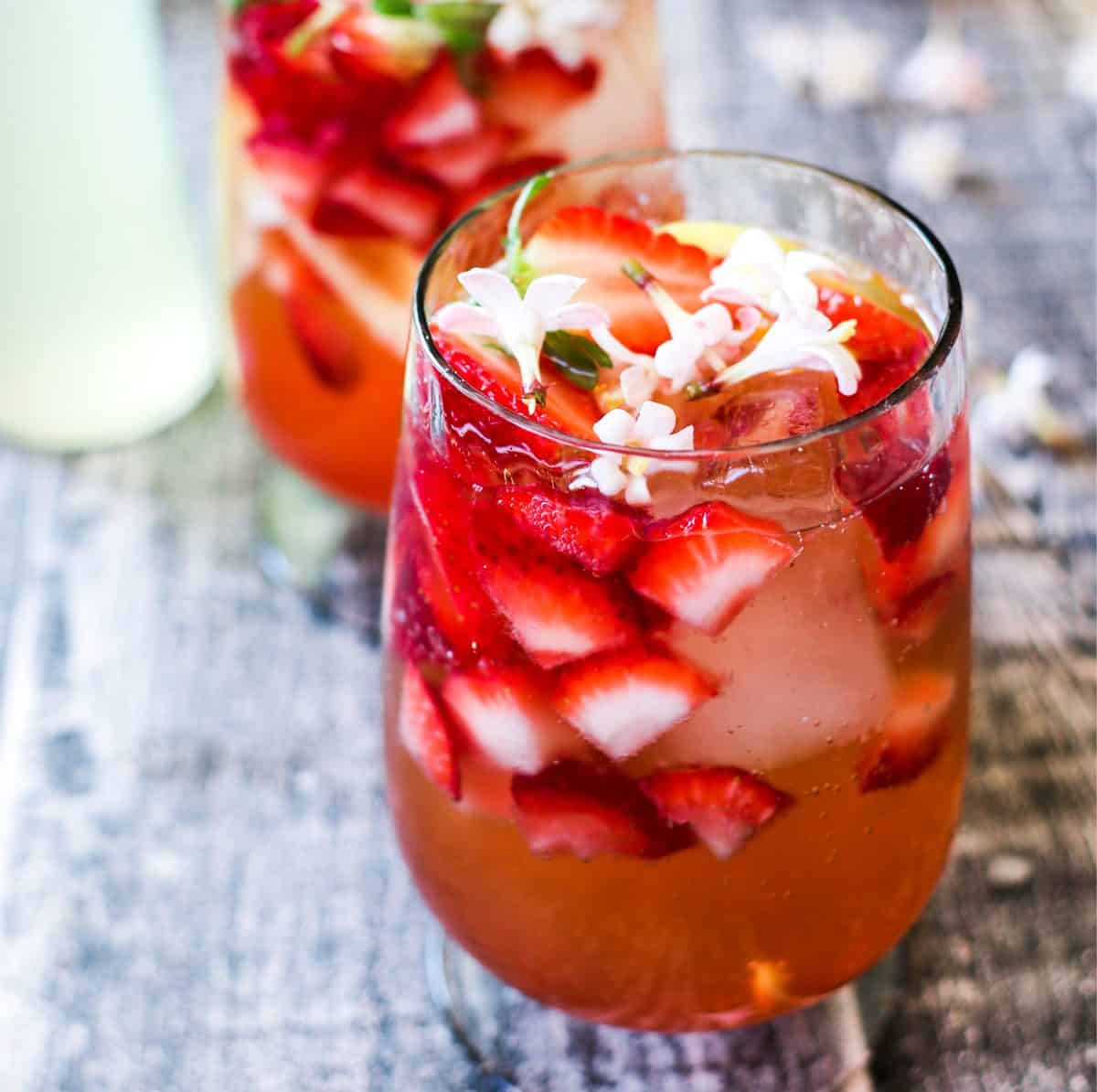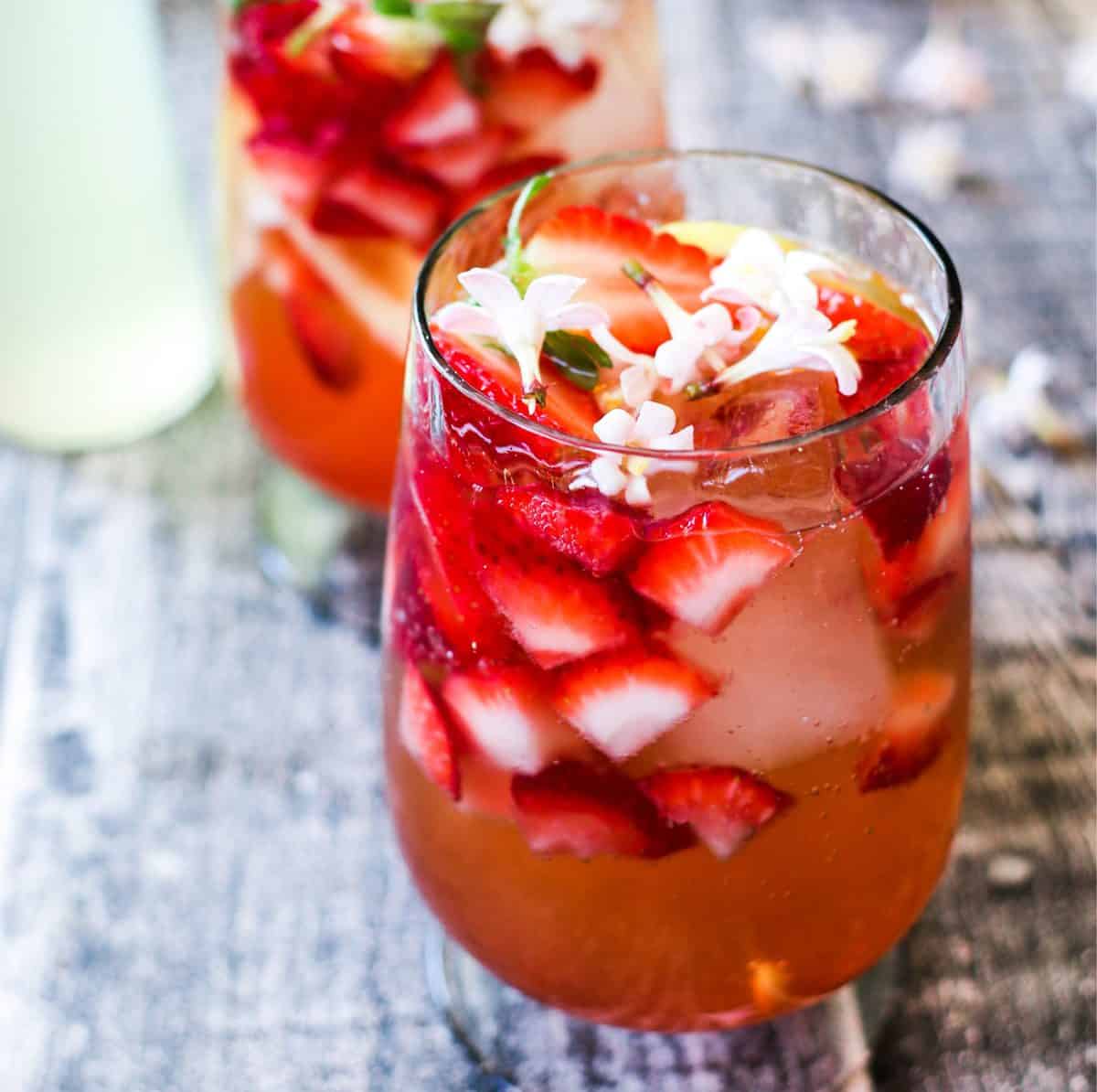 This summer sipper from This Mess is Ours is the perfect ratio of tart and sweet with freshly squeezed lemon juice and luscious strawberries all topped off with California sparkling wine to give it that irresistible fizz factor!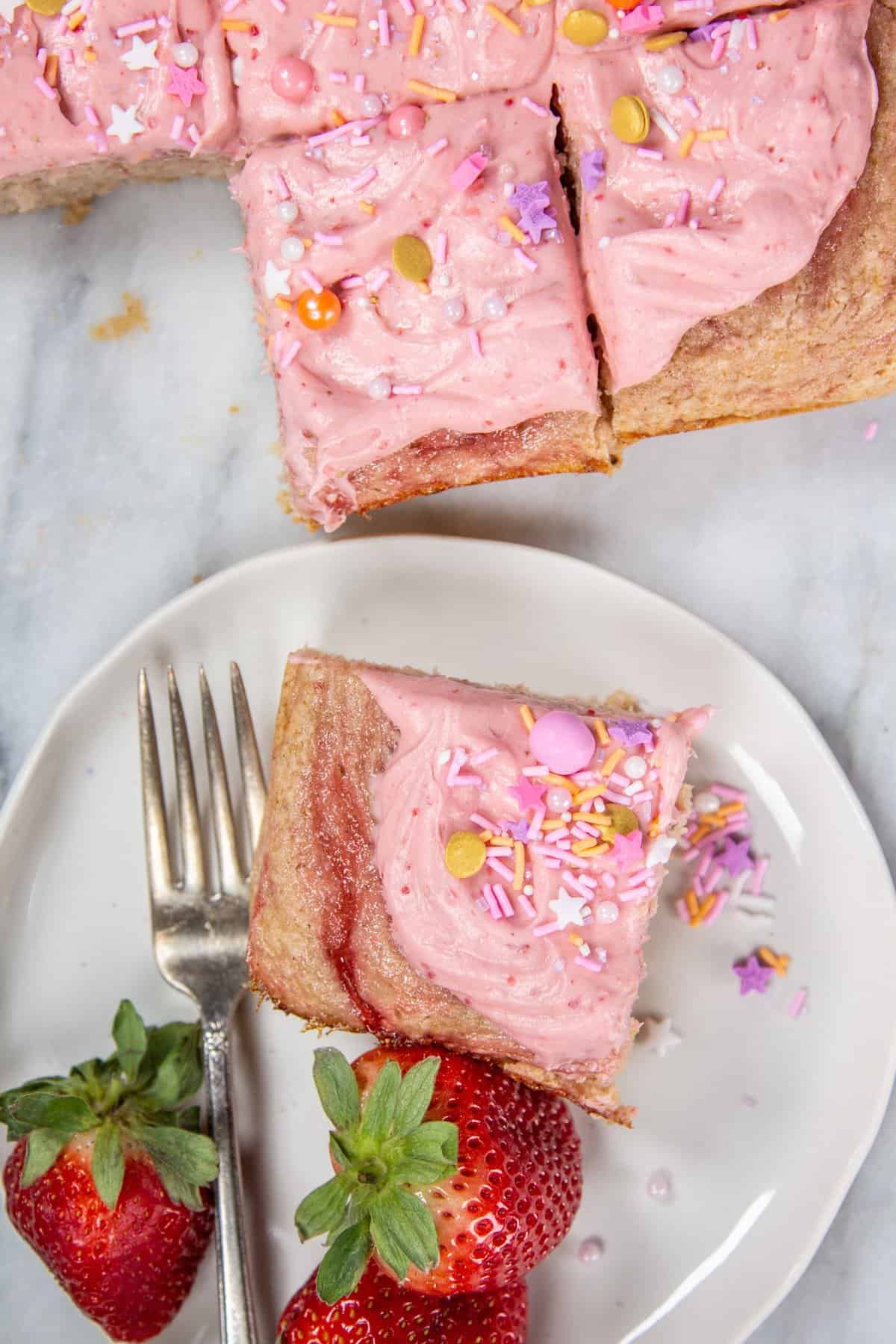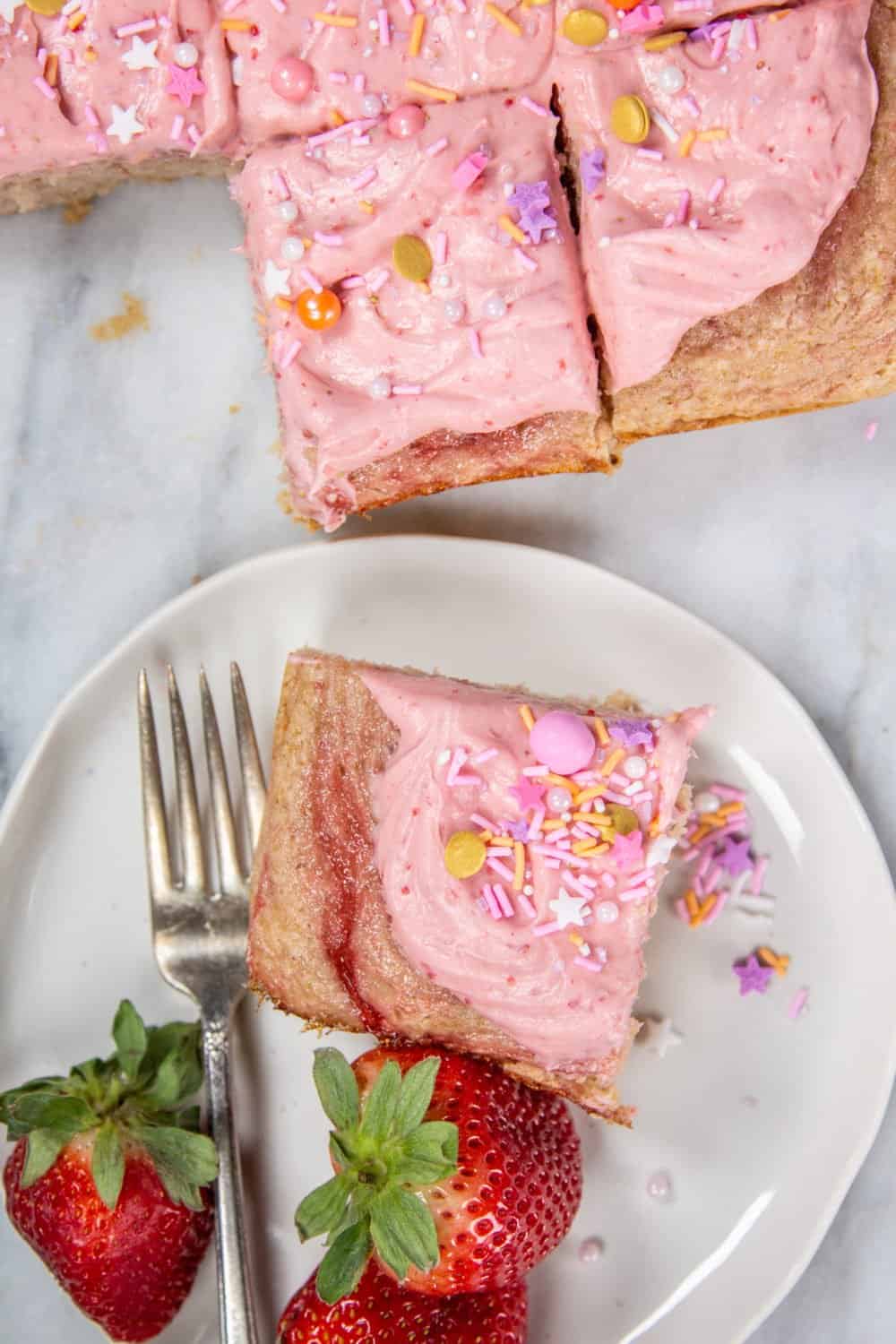 This California Strawberry Rosé Snack Cake really hits the sweet spot!
It's basically the easiest cake to bake – ever and showcases strawberries and rosé, two of our favorite ingredients to celebrate the summer months.
Craving more CA Grown goodness? Follow us on Pinterest for fresh and fabulous recipe inspiration!
BE SURE TO SHARE YOUR FAVORITE STRAWBERRY RECIPES & STRAWBERRY GROWING TIPS WITH US BY SNAPPING A PIC AND TAGGING US ON SOCIAL USING #CAGROWN.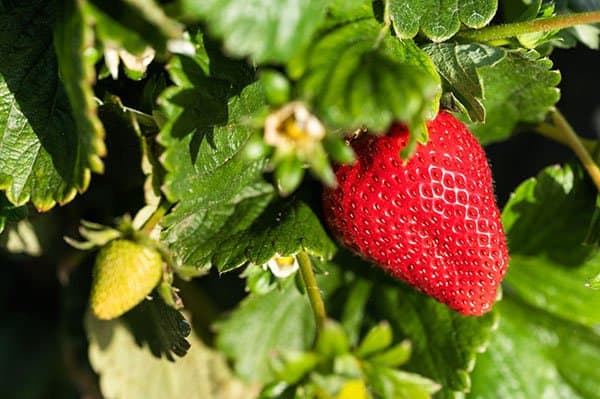 Frequently asked questions about how strawberries are grown.
Where are strawberries grown in California?
The large growing areas are located along the coast. There are three main growing regions:
Watsonville/Salinas, Santa Maria/Oxnard, Orange County/San Diego
Will strawberries ripen on the counter after they are picked?
No, strawberries do not ripen after being harvested. 
What is the best way to store strawberries?
In this video our pal, Jerry James Stone, shows how to make a simple vegetable wash to keep strawberries fresh for weeks, plus tips on how to store them in the fridge. Click here to watch!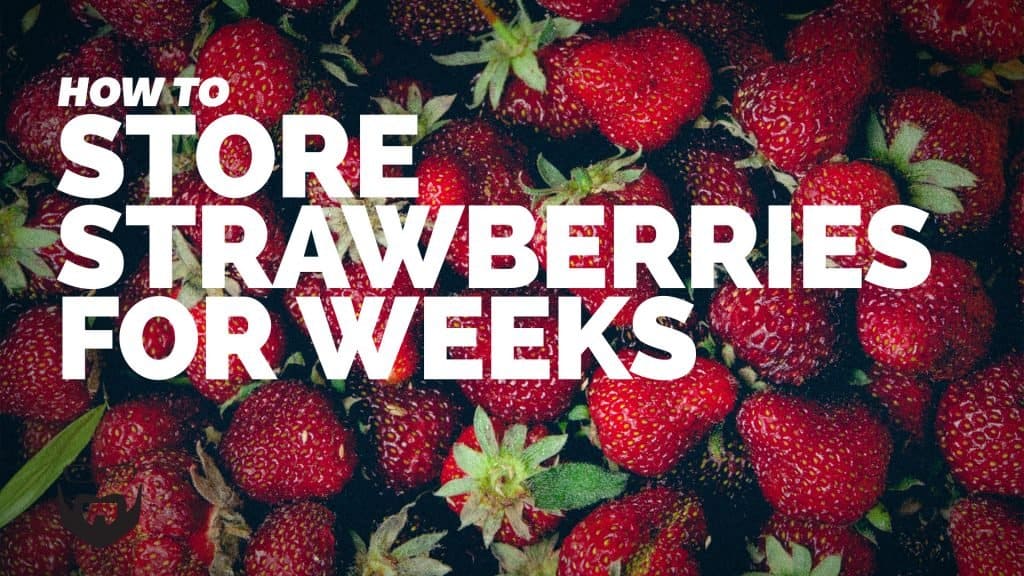 This article was written by Meg van der Kruik. Photo credit James Collier for California Grown.