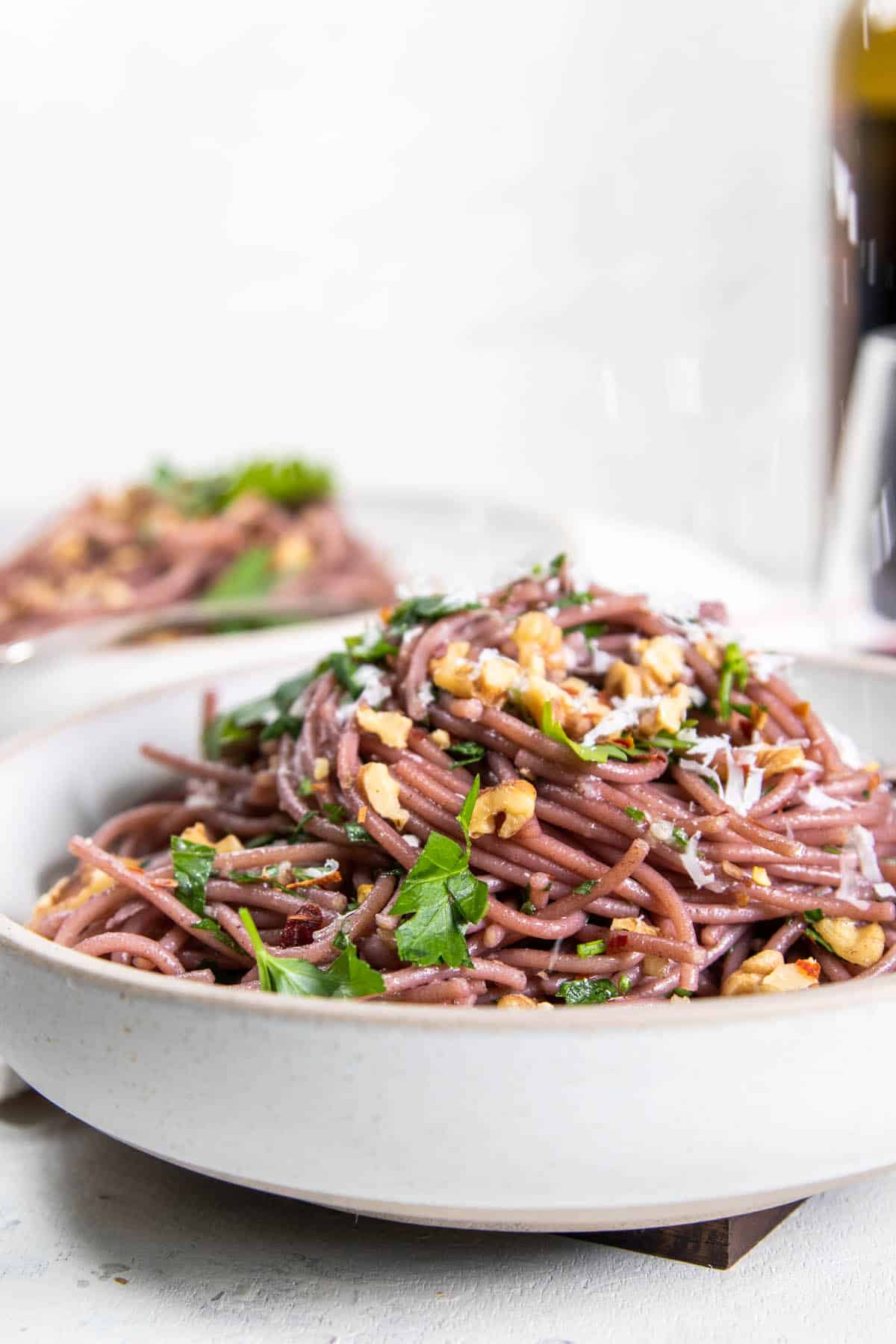 CA GROWN Blog
Discover. Learn. Connect.
Cooking with Red Wine: How to Make Red Wine Pasta
October 4, 2022
Eat the Season!
Sign Up For Weekly Recipes
« Back to Recipes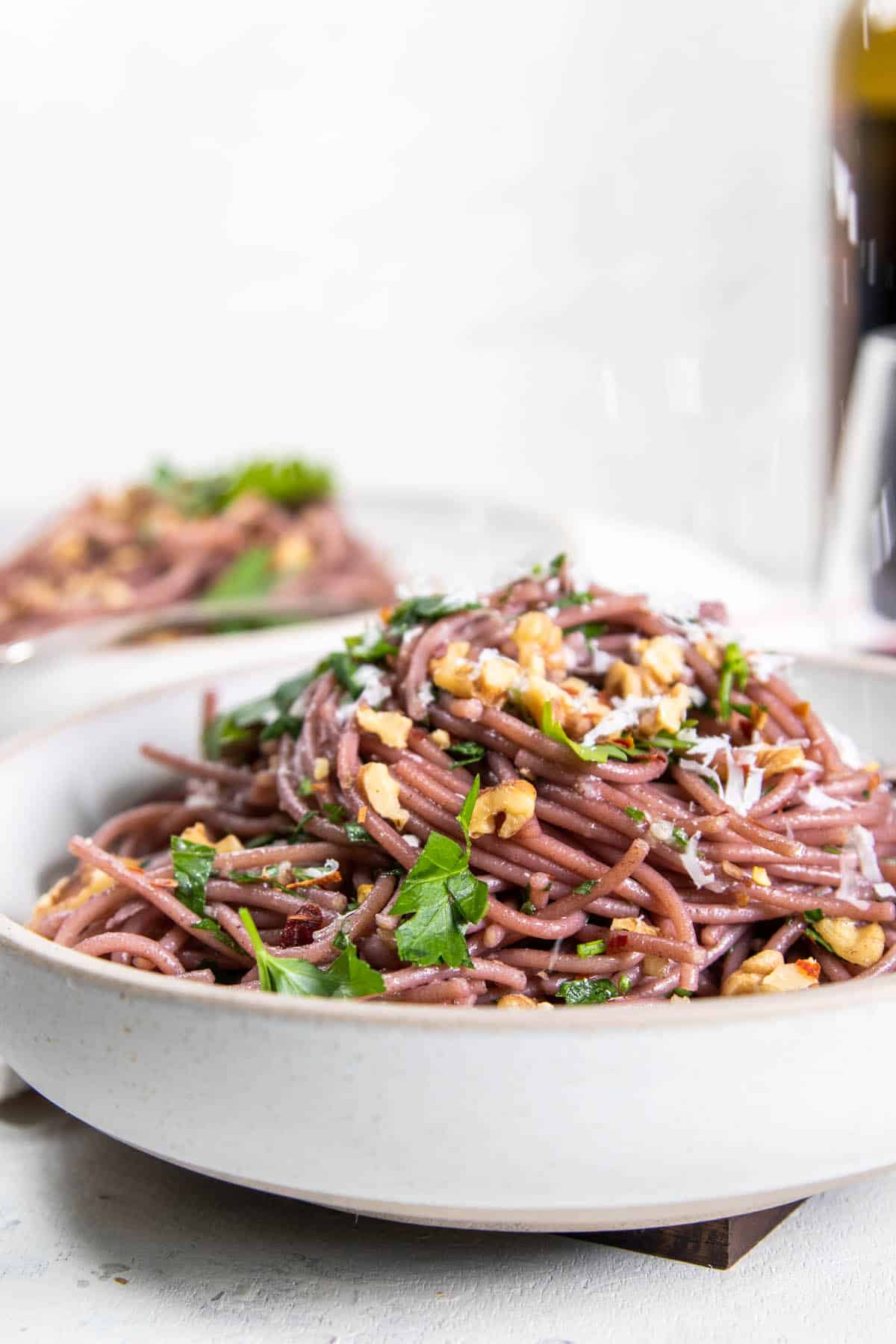 Cooking with Red Wine: How to Make Red Wine Pasta
If you aren't already cooking with red wine, let this method of cooking dried pasta in red wine be the reason that you start! Rich and luscious yet incredibly simple; this recipe has all the monikers of an easy weeknight staple with a slightly exotic spin.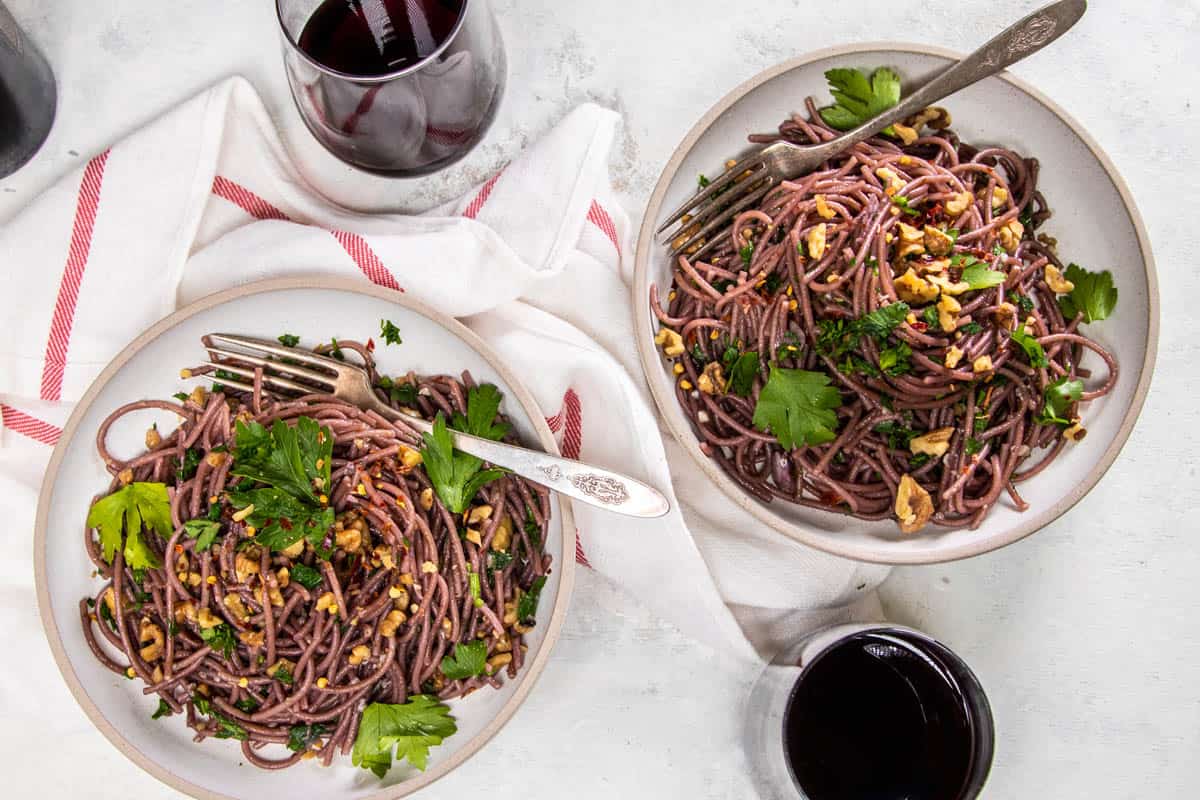 Can you use red wine for cooking?
Yes! Cooking with red wine is a fast and easy way to impart rich and luscious flavor to all sorts of recipes with very little effort.
What does red wine taste like when cooked?
Red wine has bigger, bolder flavors and is more tannic than white wine which tends to be more crisp and acidic.
Every bite of this recipe for Red Wine Pasta is luscious and rich! But, the flavor profiles of the fresh herbs, garlic, and capers shine through in every bite and aren't at all over powered by the flavor of the red wine.
Ingredients needed to make Red Wine Pasta:
There is no doubt that cooking with wine adds elements of flavor, aroma, and moisture to a dish. No recipe showcases how transformational cooking with red wine can be more than this Red Wine Pasta. This dish has only a handful of ingredients but yields intense flavor and color to the most basic of pantry staples, pasta.
Ready to start cooking with red wine? Keep scrolling for 6 easy recipes made with red wine.
There are all sorts of dishes that are made better with red wine! From simple marinades to delectable nightcaps we've included a little something for everyone below.
DO YOU LOVE COOKING WITH RED WINE? BE SURE TO SHARE YOUR CREATIONS WITH US BY SNAPPING A PIC AND TAGGING US ON SOCIAL USING #CAGROWN.
Craving more CA Grown goodness? Follow us on Pinterest for fresh and fabulous recipe inspiration!
Are you looking to learn more about California wines? Keep scrolling for more.