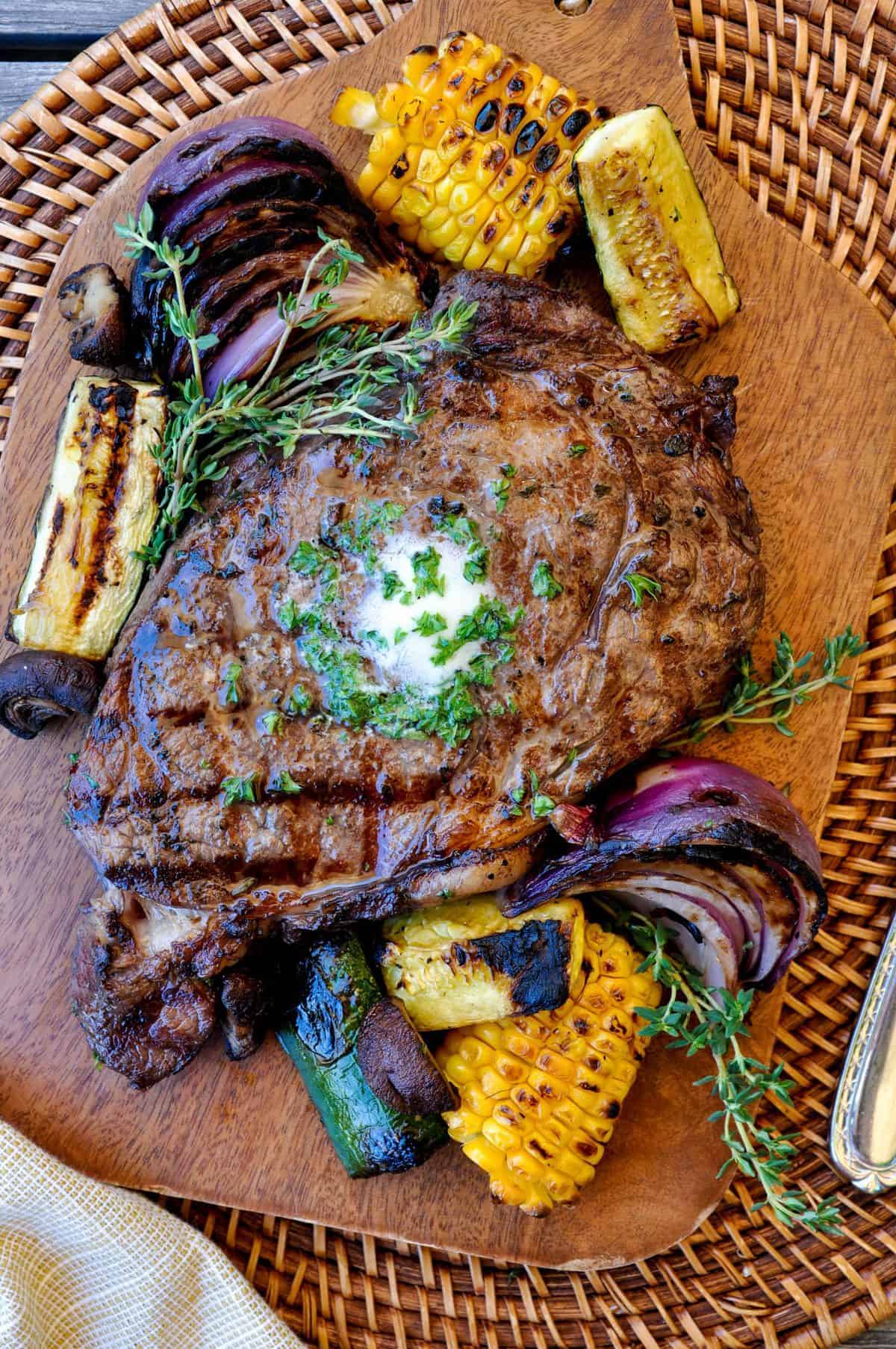 CA GROWN Blog
Discover. Learn. Connect.
The Best Steak Marinated In Red Wine You'll Ever Try
June 17, 2020
Eat the Season!
Sign Up For Weekly Recipes
« Back to Recipes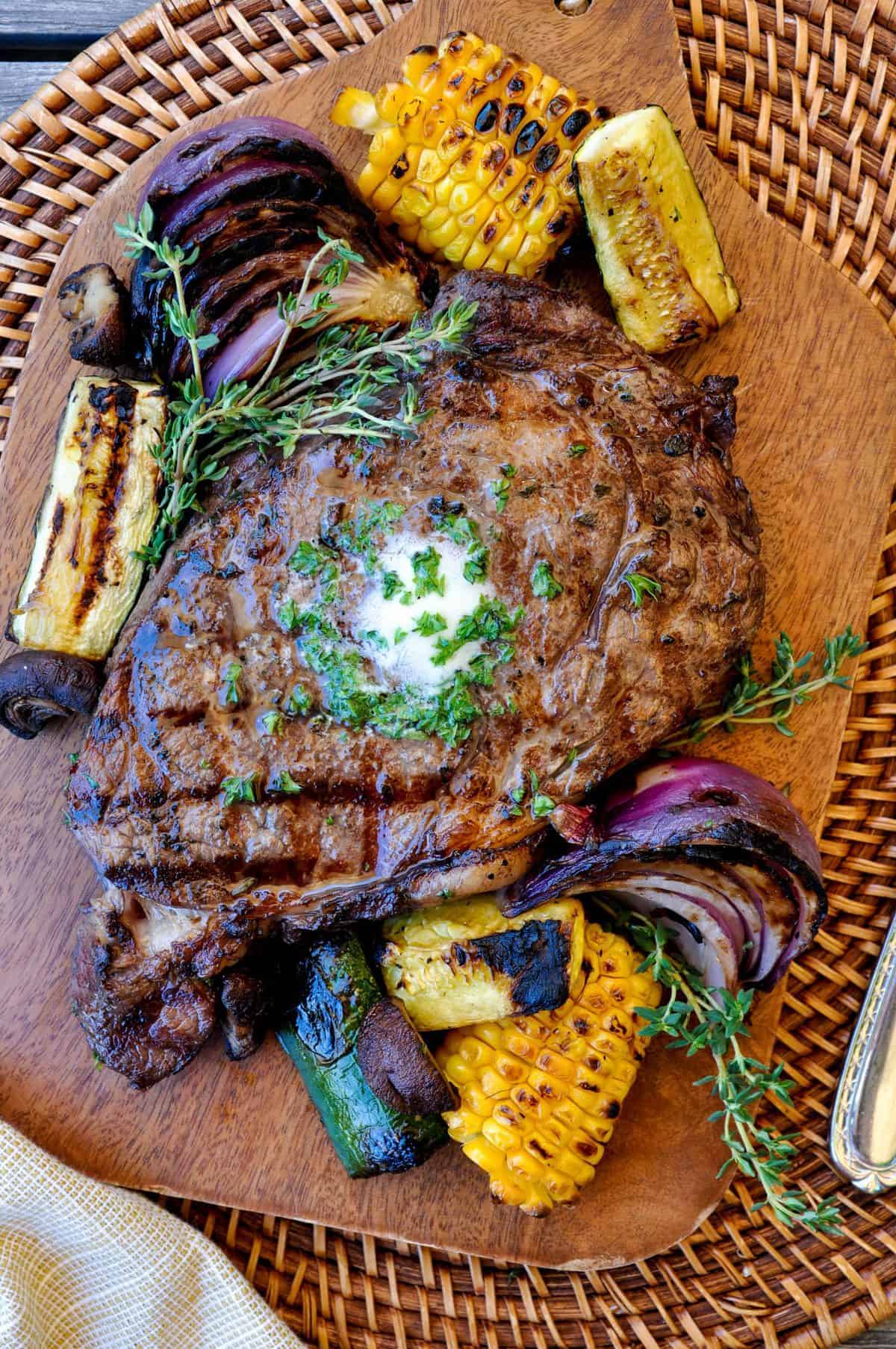 The Best Steak Marinated In Red Wine You'll Ever Try
This easy steak marinated in red wine is our go-to recipe for grilling. The prep work can all be done well in advance of meal time, the steak is always perfectly tender, and the flavors are impeccable.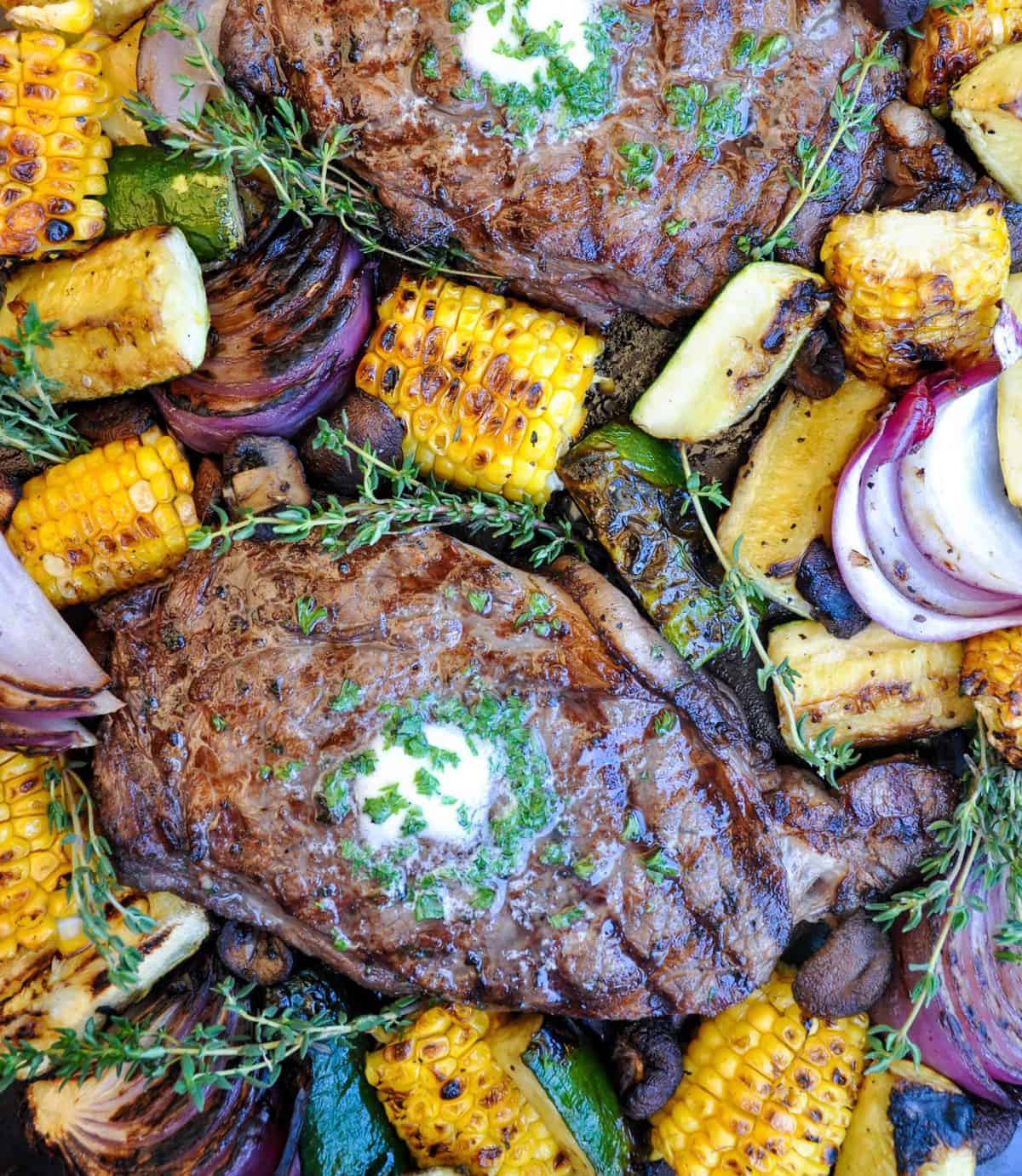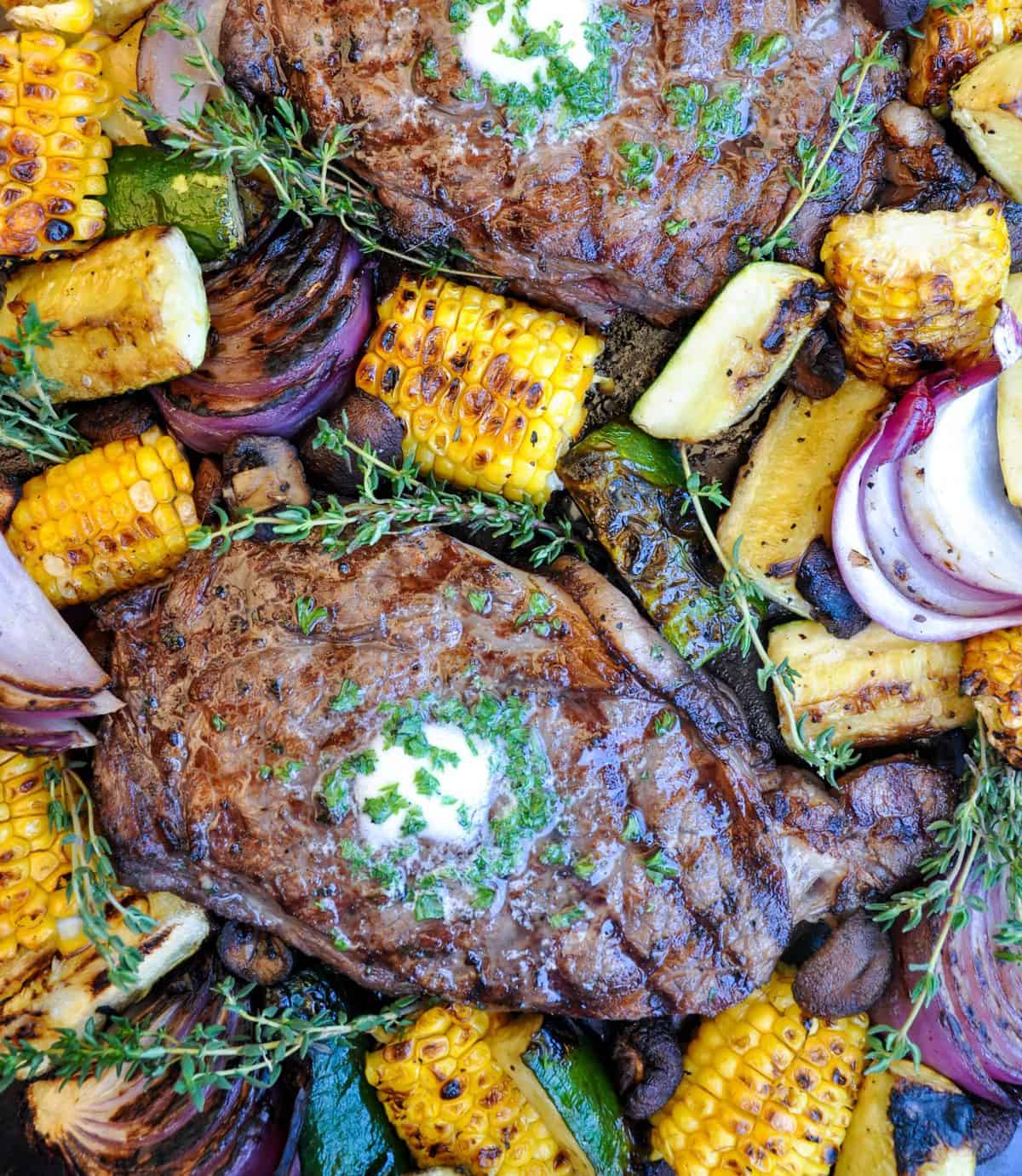 Does red wine help tenderize meat?
Red wine is the perfect secret ingredient for making a marinade. The acidity helps tenderize the meat, and the depth imparts complex flavors to the meat.
How to make red wine marinade for steak step-by-step.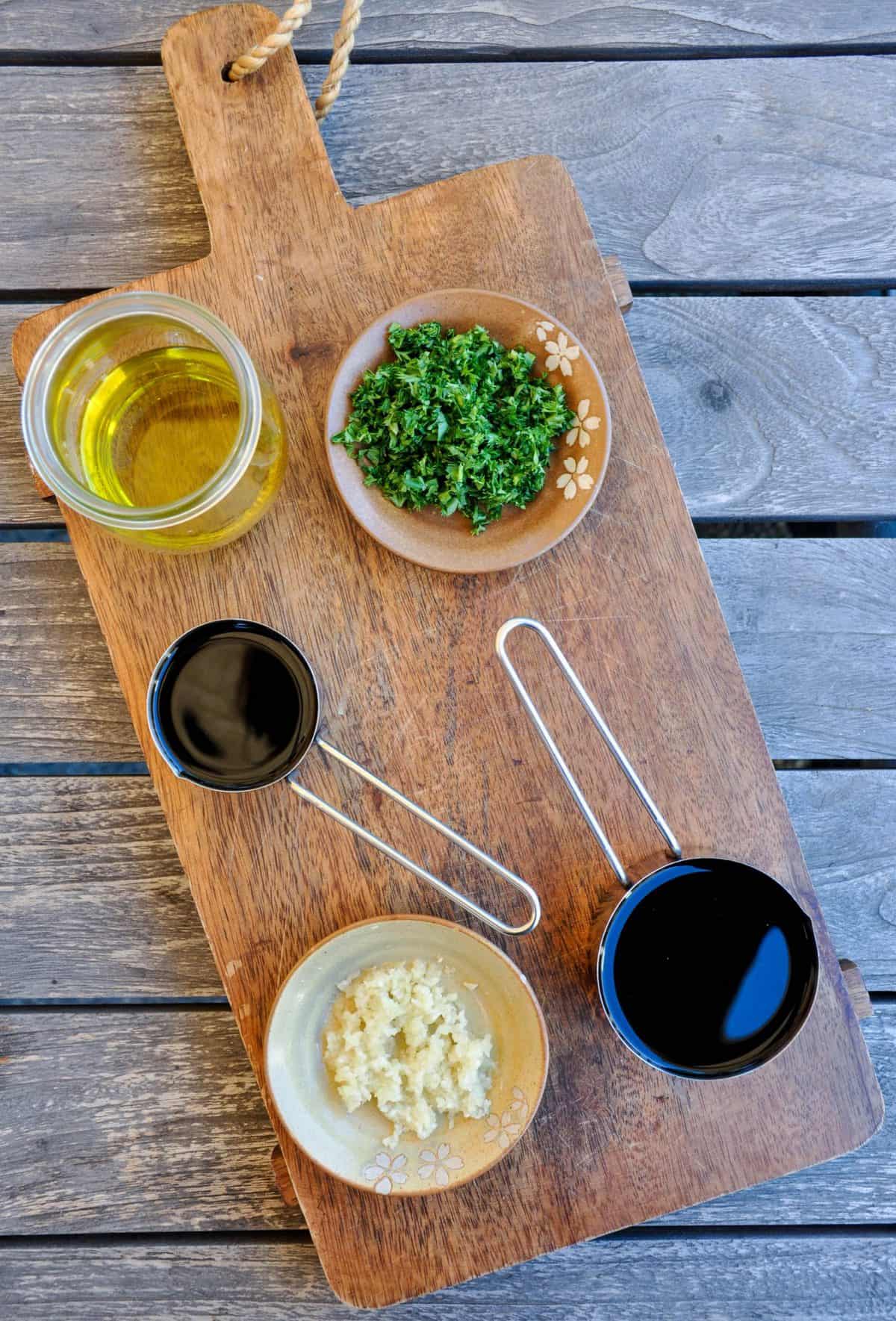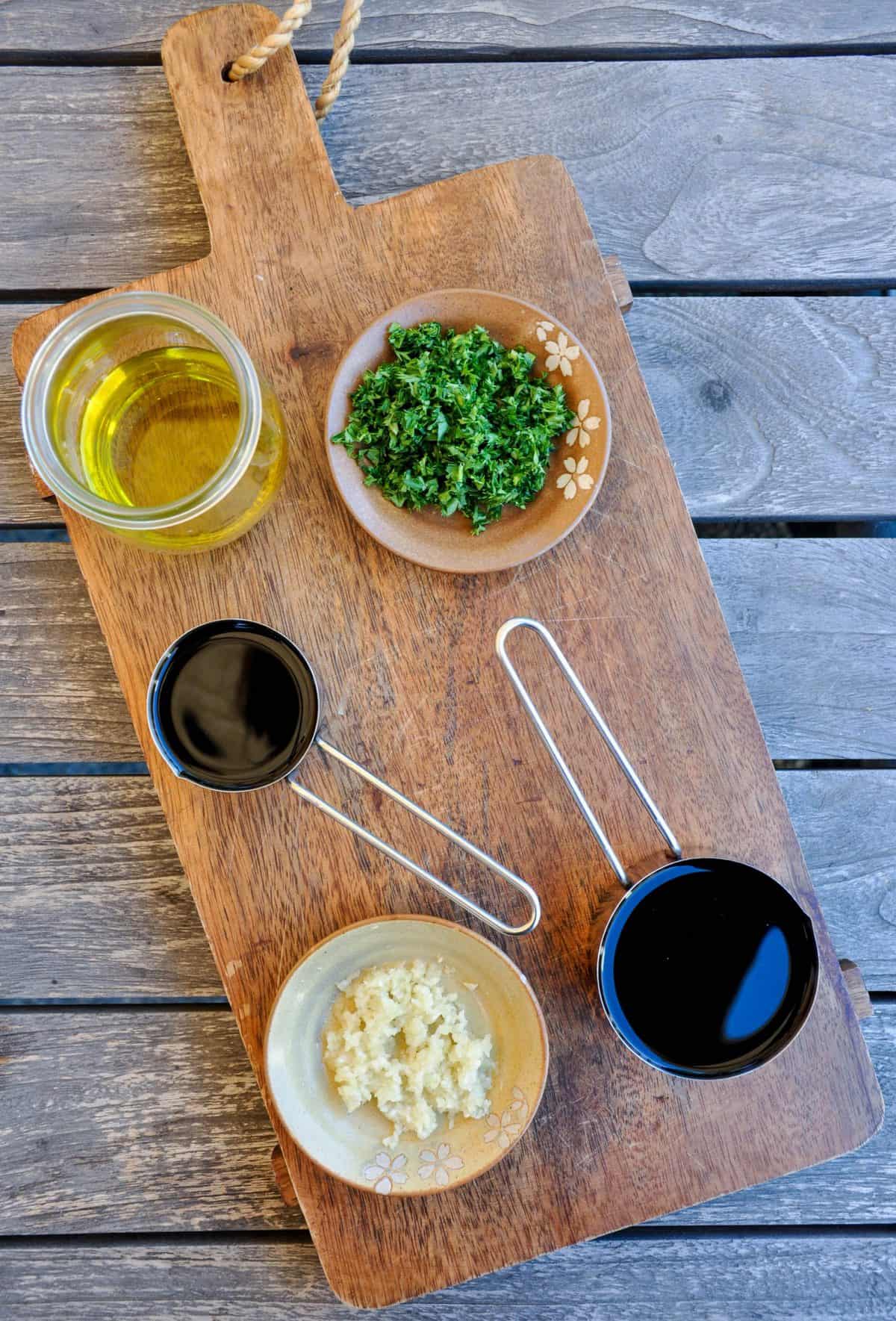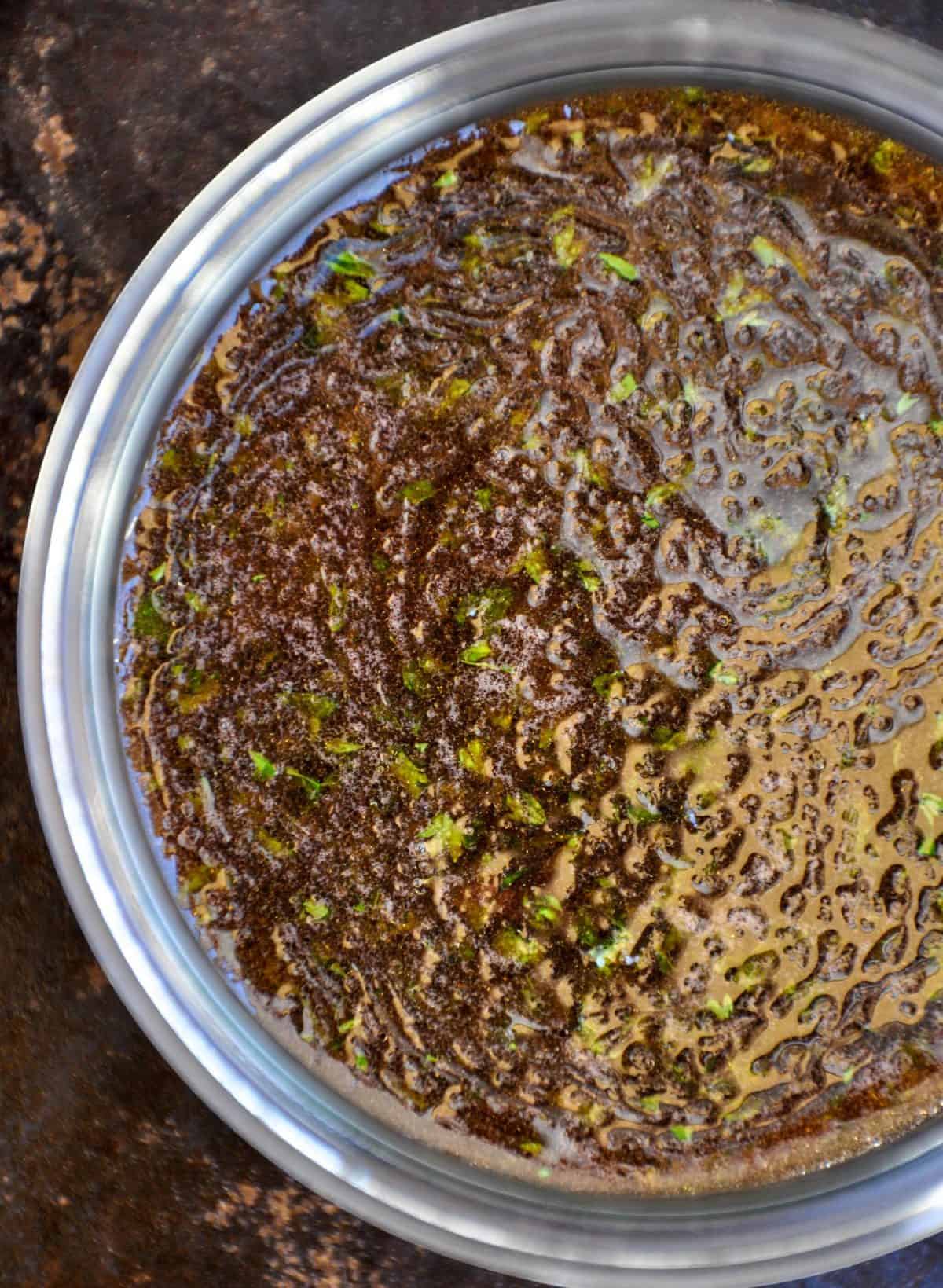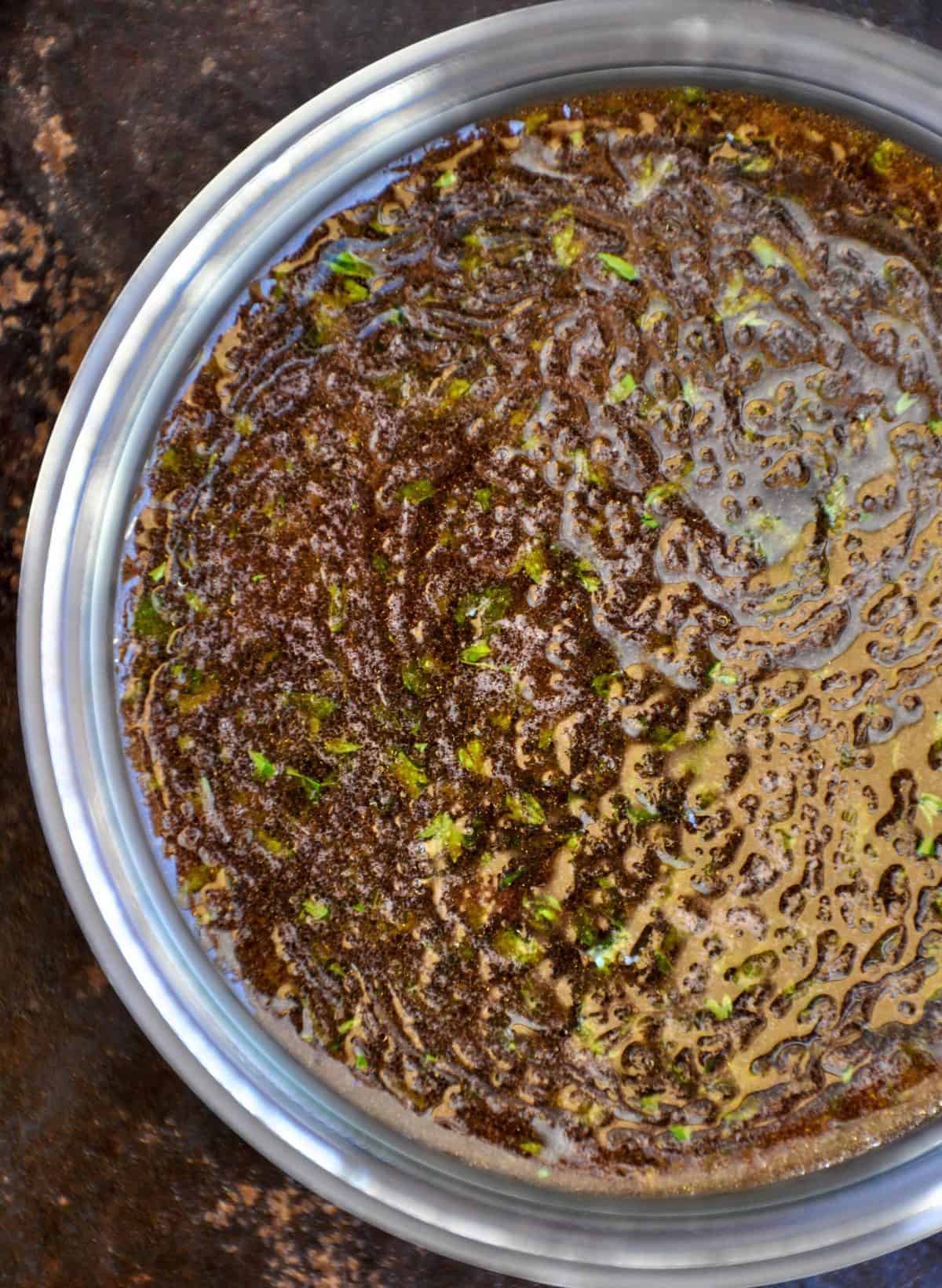 Whisk it up!
Combine all of the ingredients in a small bowl and whisk well to combine. Alternatively, you can also add the ingredients to a jar, secure an air-tight lid and give everything a hard couple of shakes.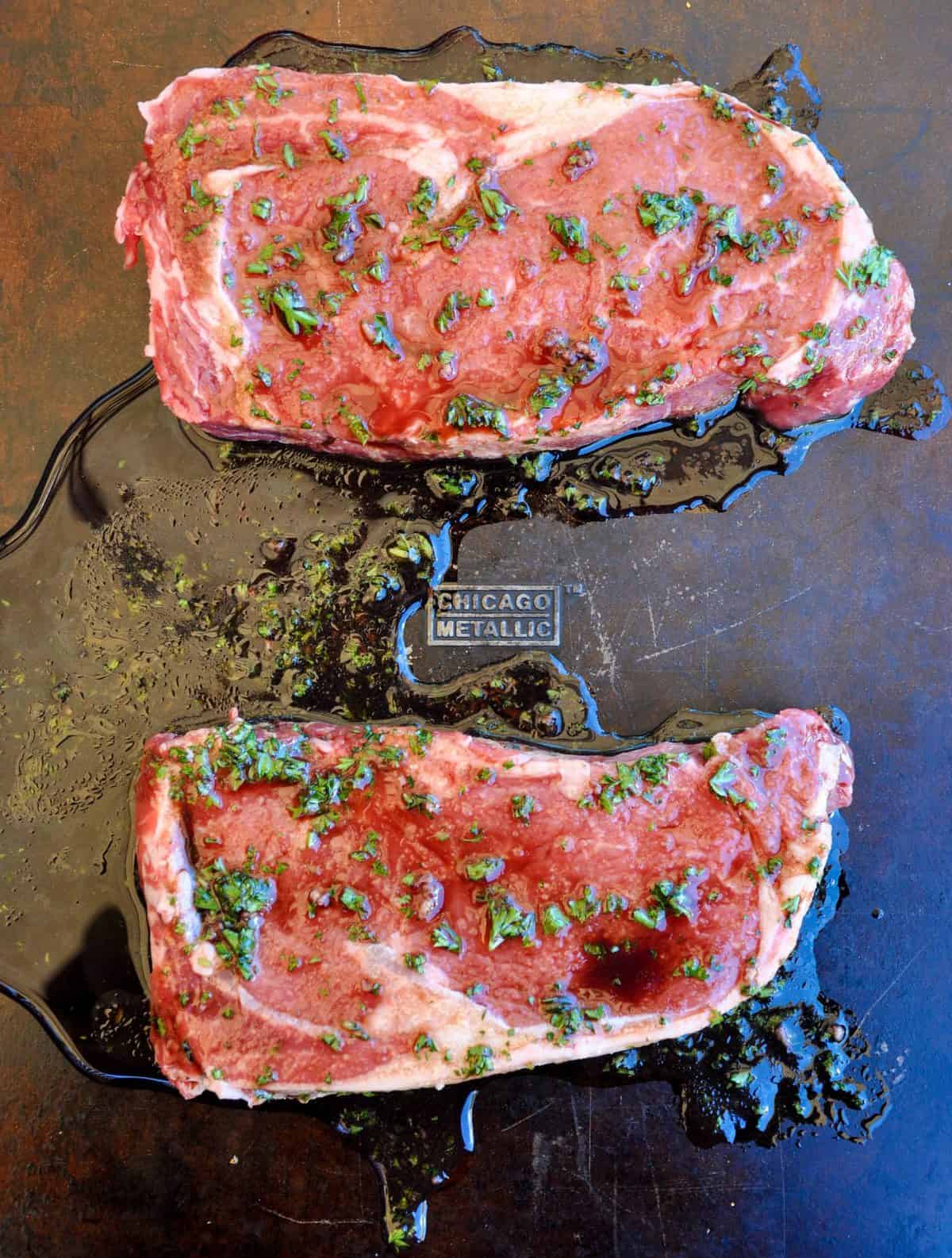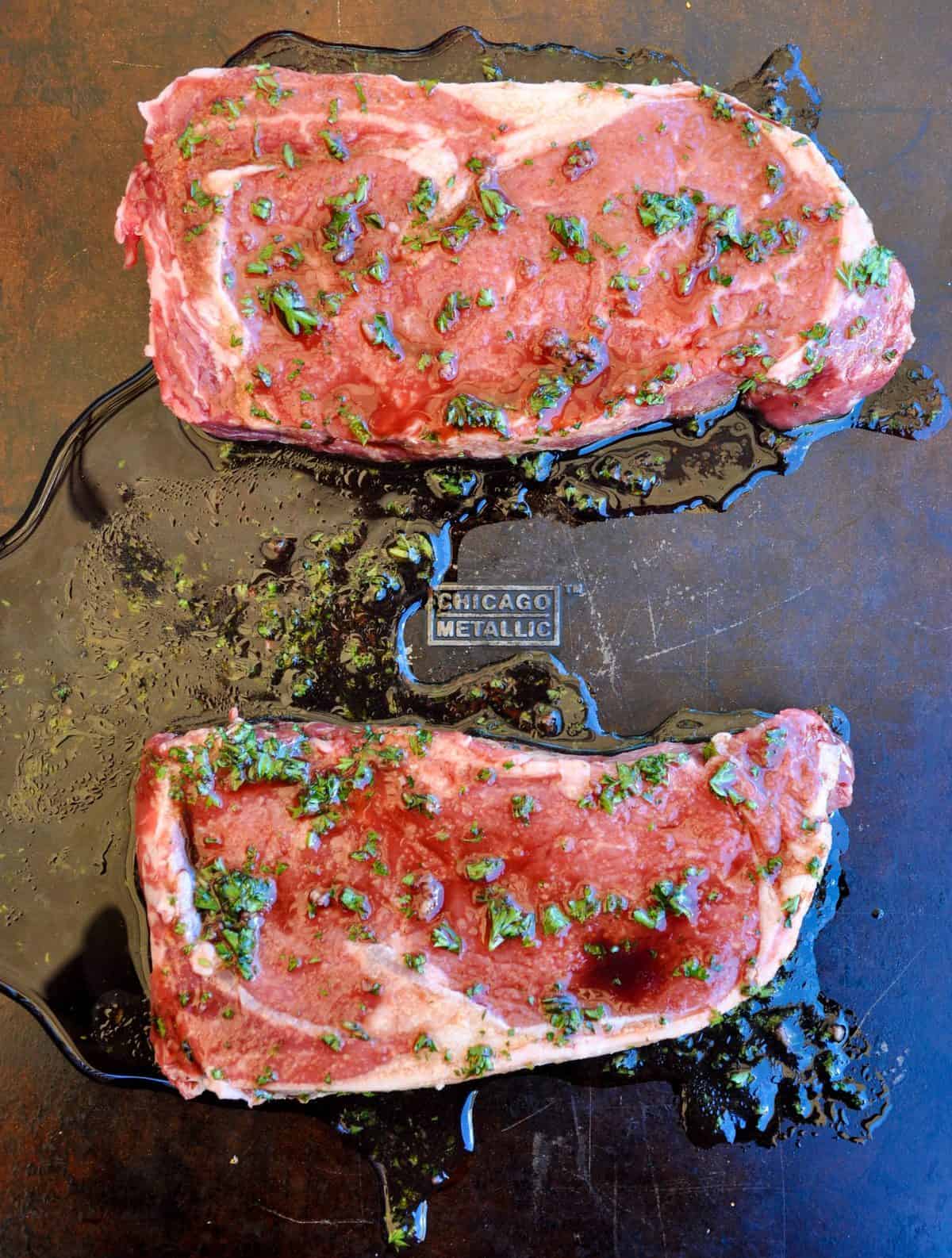 Let it rest.
Pour over the steaks of your choice and allow to marinate for at least 4 hours and up to 24 hours in the refrigerator. Bring to room temp before grilling.
How to serve grilled steak marinated in red wine.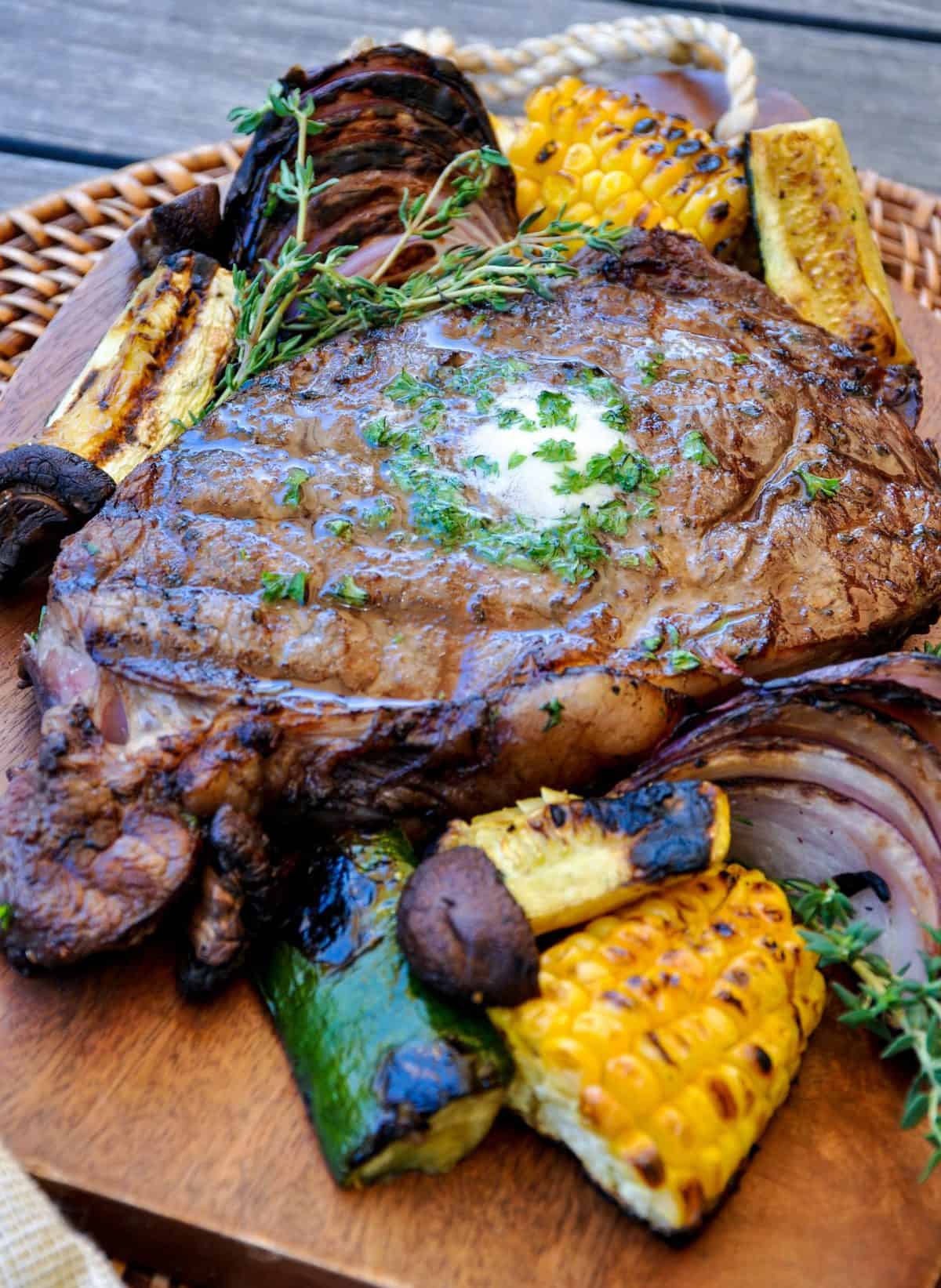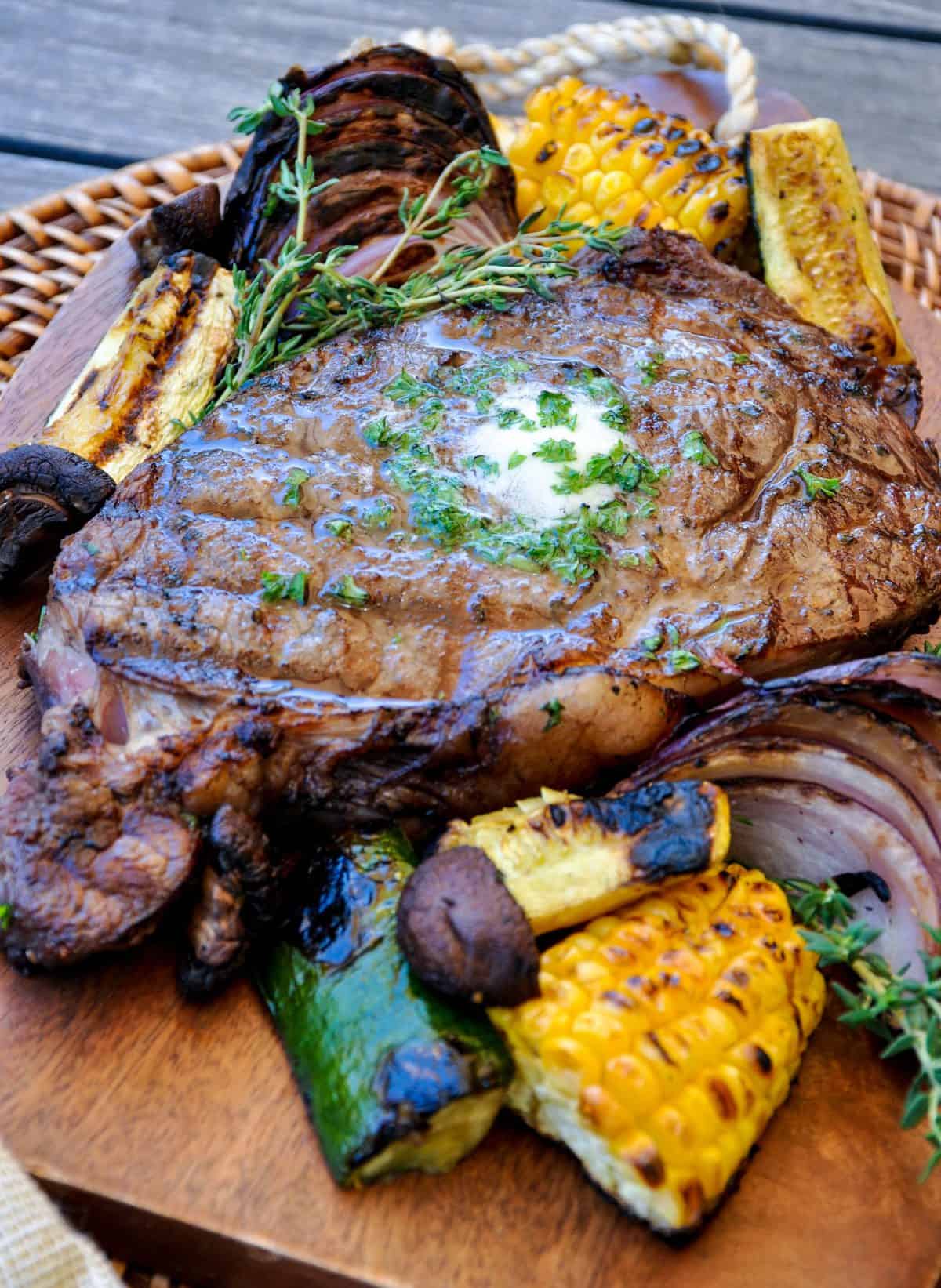 Parsley Butter
Adding butter to steak adds extra richness and can also soften the charred exterior, making a steak more tender.
To try this technique, top the finished steak with a small pat of butter and parsley for added richness.
Once the steak has marinated, you can preheat the grill and get to work on your dinner masterpiece!
What to serve on the side of grilled steak marinated in red wine.
Sure the steak is the superstar here, but any hearty meal needs a few great side dishes to go along with the main course! Keep scrolling for the perfect side dish recipes from our trusted California Grown Creators.
This steak pairs incredibly well with all sorts of side dishes, but it is near perfect when served with grilled vegetables! Here is how we made the grilled veg pictured along with the steak marinated in red wine.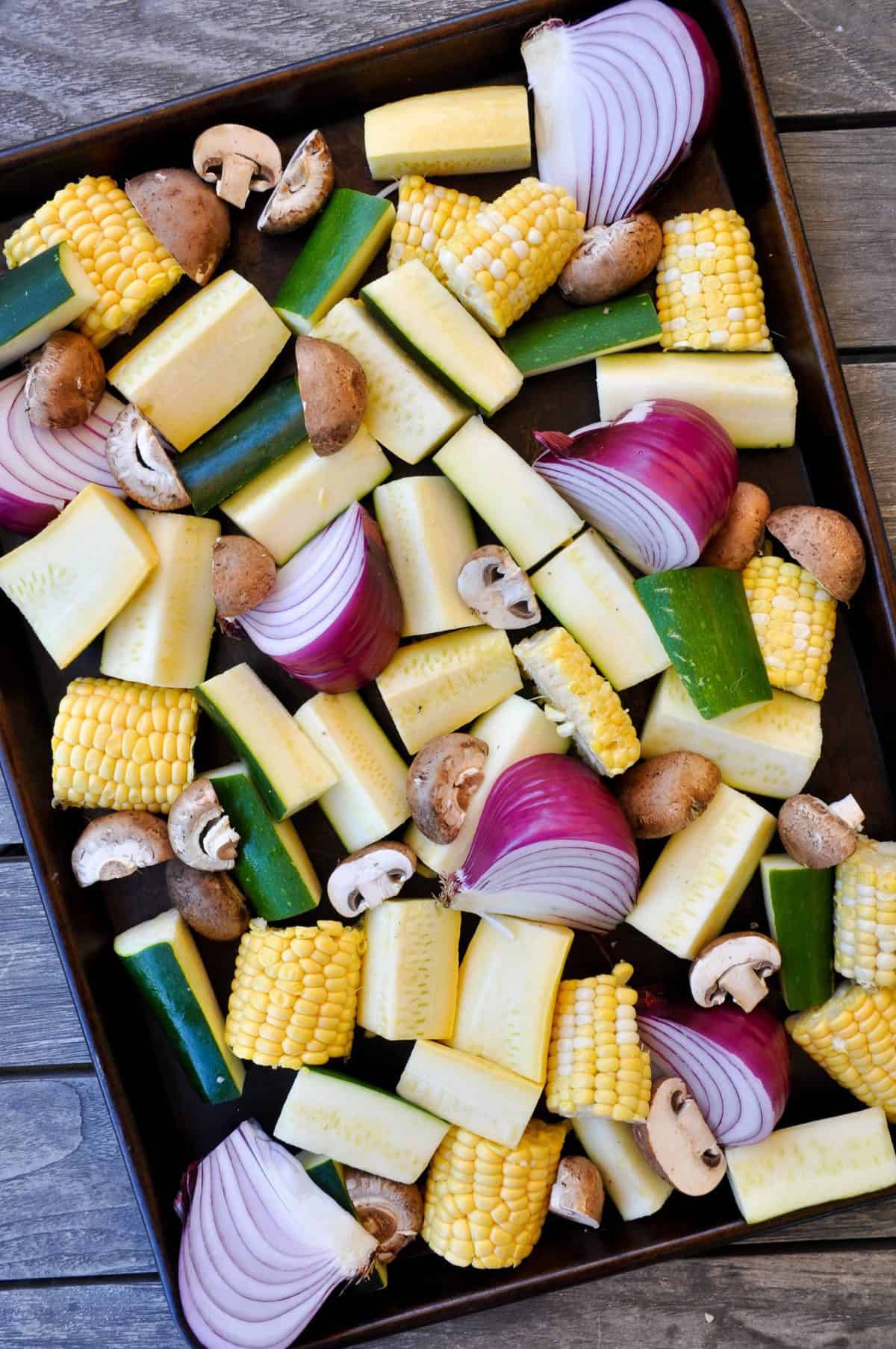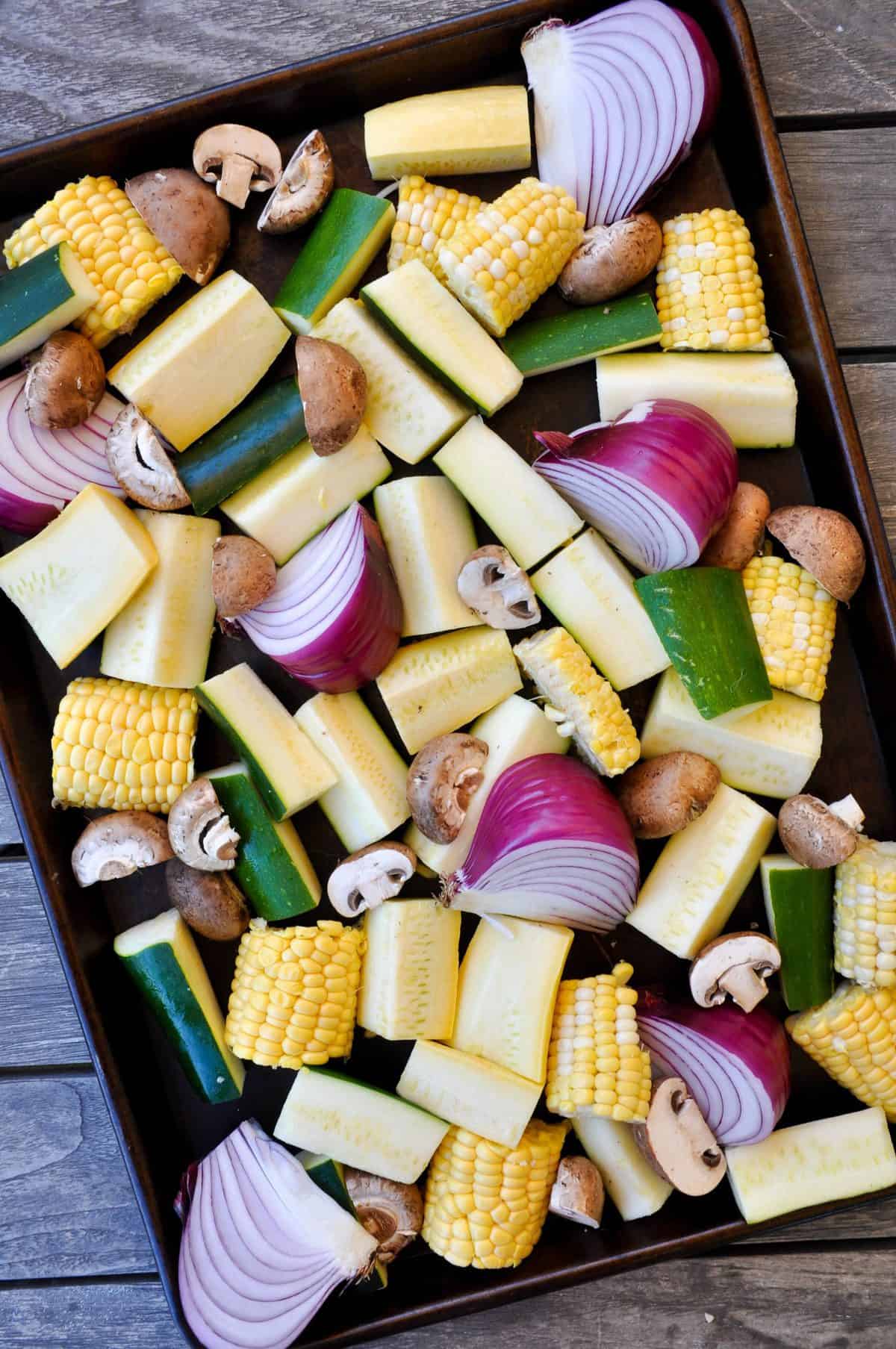 Gather and prep vegetables.
There is no wrong selection of produce here; just pick whatever is in abundance that you like.
Once you've made your selection, clean, prep, and cut the vegetables into the desired size for grilling.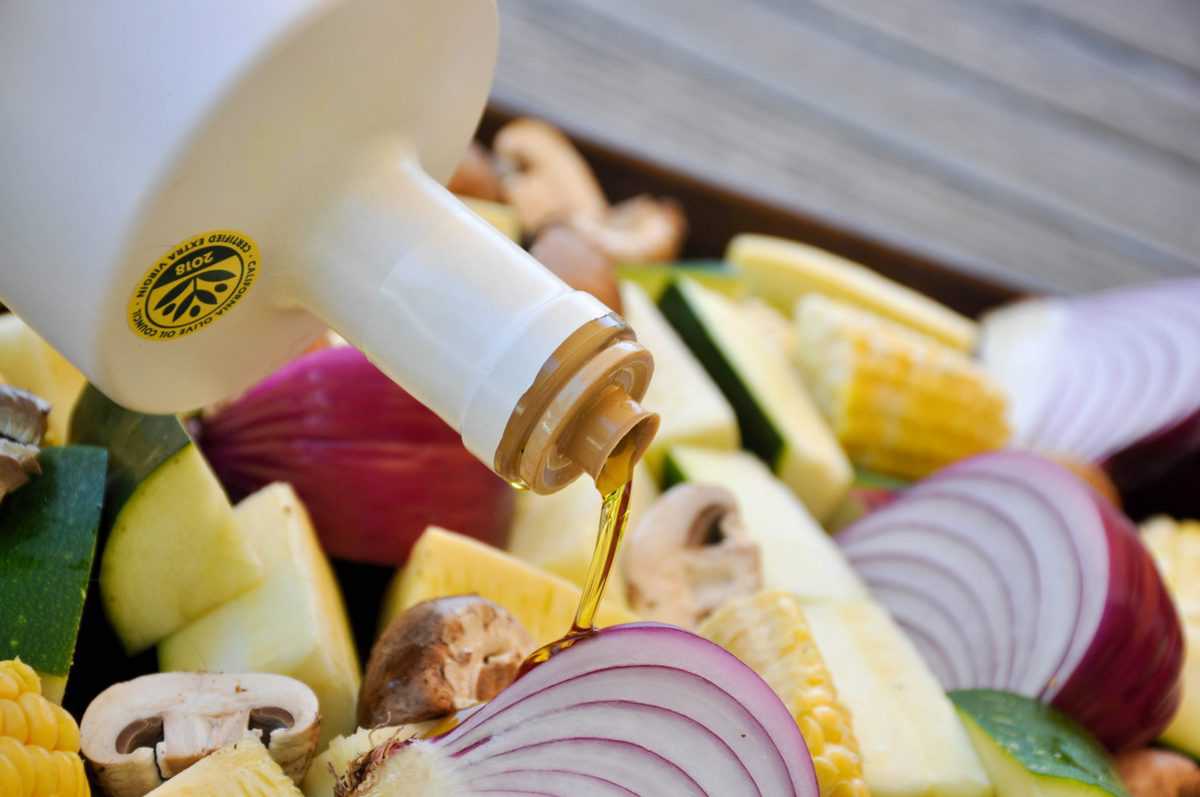 Drizzle on California EVOO
Ever wondered which olive oil is best for cooking?
Extra Virgin Olive Oil from California (EVOO) is the best olive oil for grilling. Even though olive oil has a higher smoke point, EVOO is the safest, most stable option for home chefs.
Also, the antioxidants in EVOO are believed to contribute to its high stability when heated. Studies have shown that EVOO retained most of its nutritional benefits after 36 hours at a temperature of 365 degrees!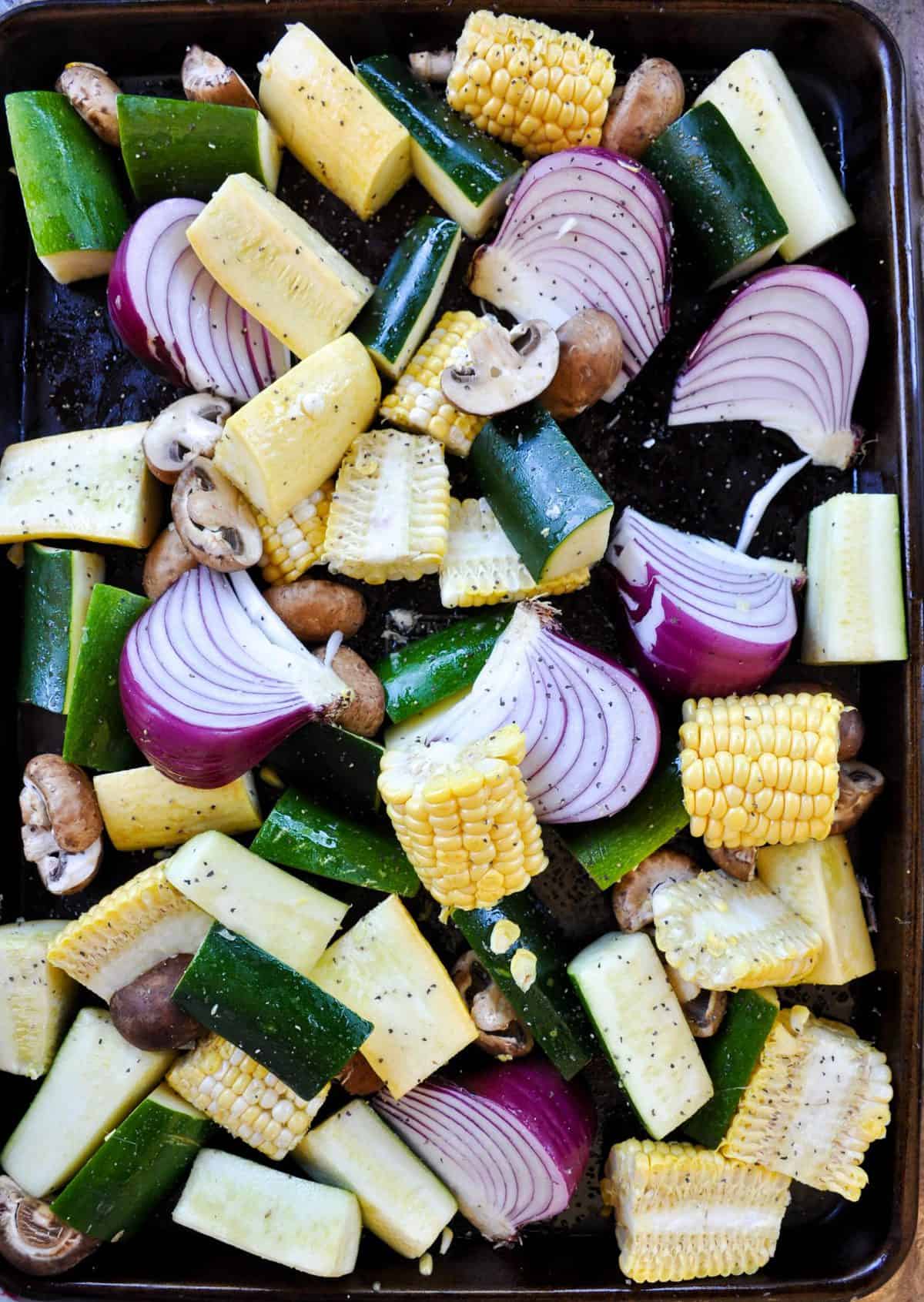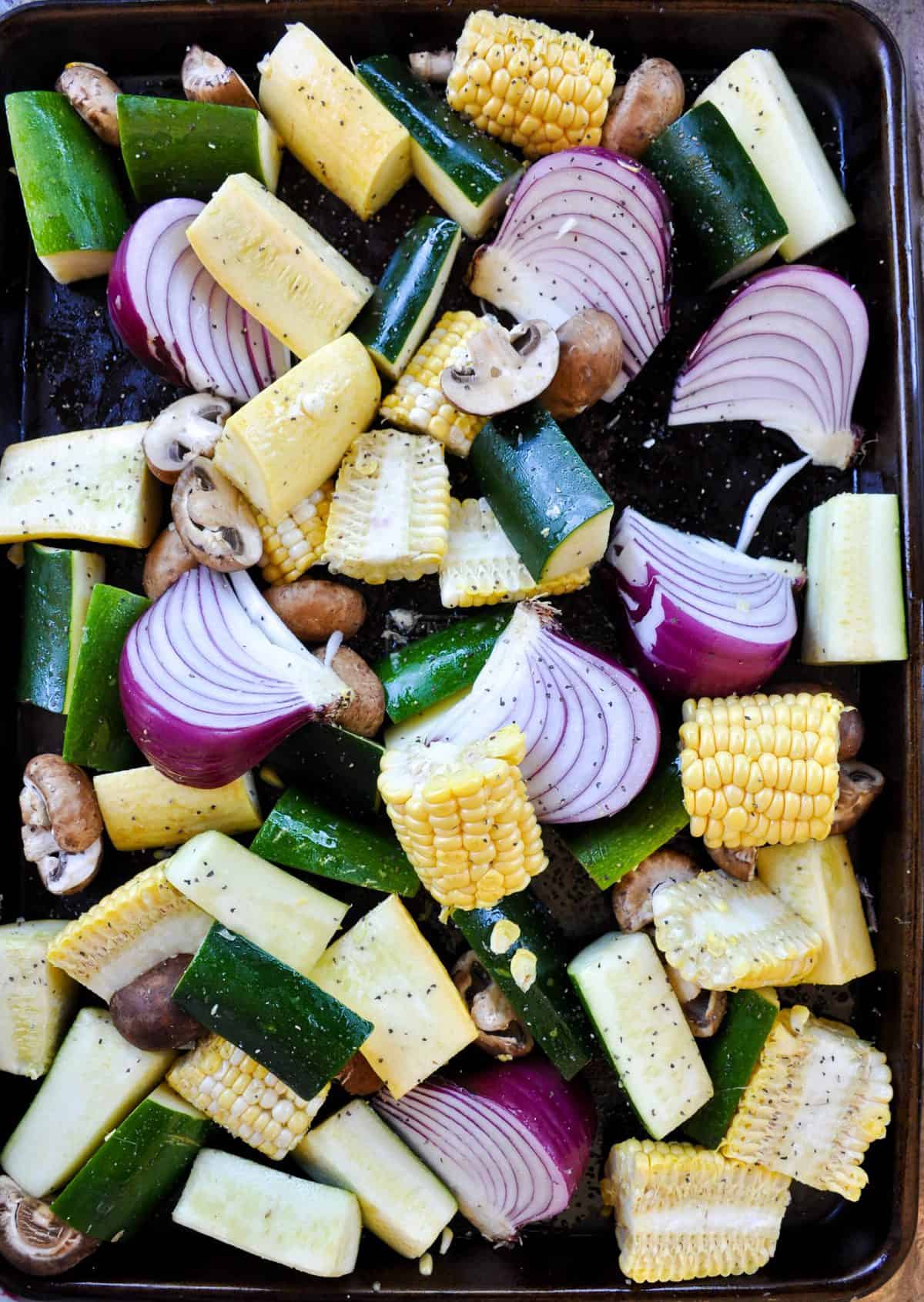 Season well.
The prepared vegetables are ready for the grill with just a dusting of coarse salt and cracked pepper.
If the vegetables you are working with are smaller, you may want to layer them in a grill basket instead of placing them directly onto the grill grates. This is exactly what we did with the vegetables pictured due to the small pieces of mushroom.
Keep scrolling for a few more delicious side dishes for steak marinated in red wine.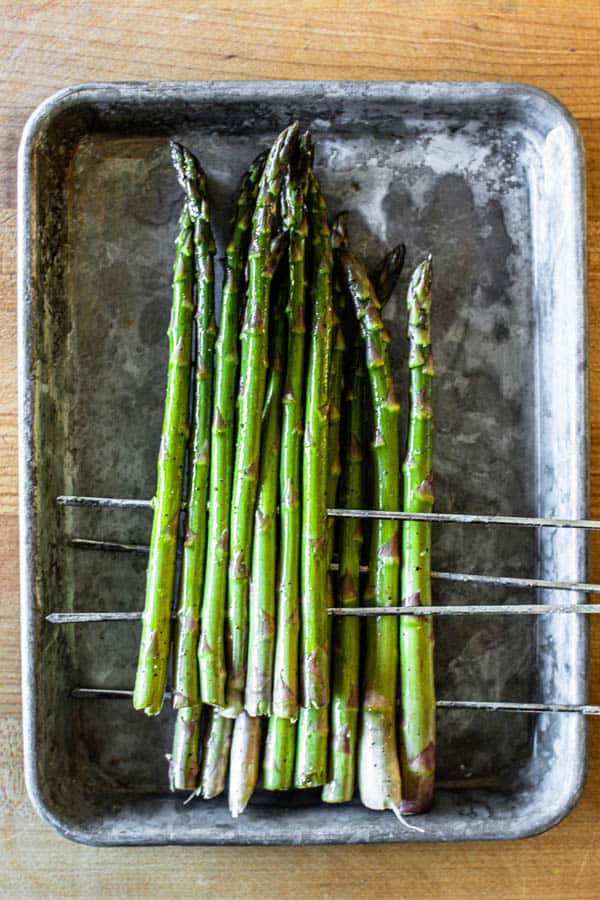 Forget losing precious asparagus spears down the grill grate or charring those tender tips to oblivion! Our fail-proof method will teach you how to grill asparagus to perfection every time without ever losing a spear!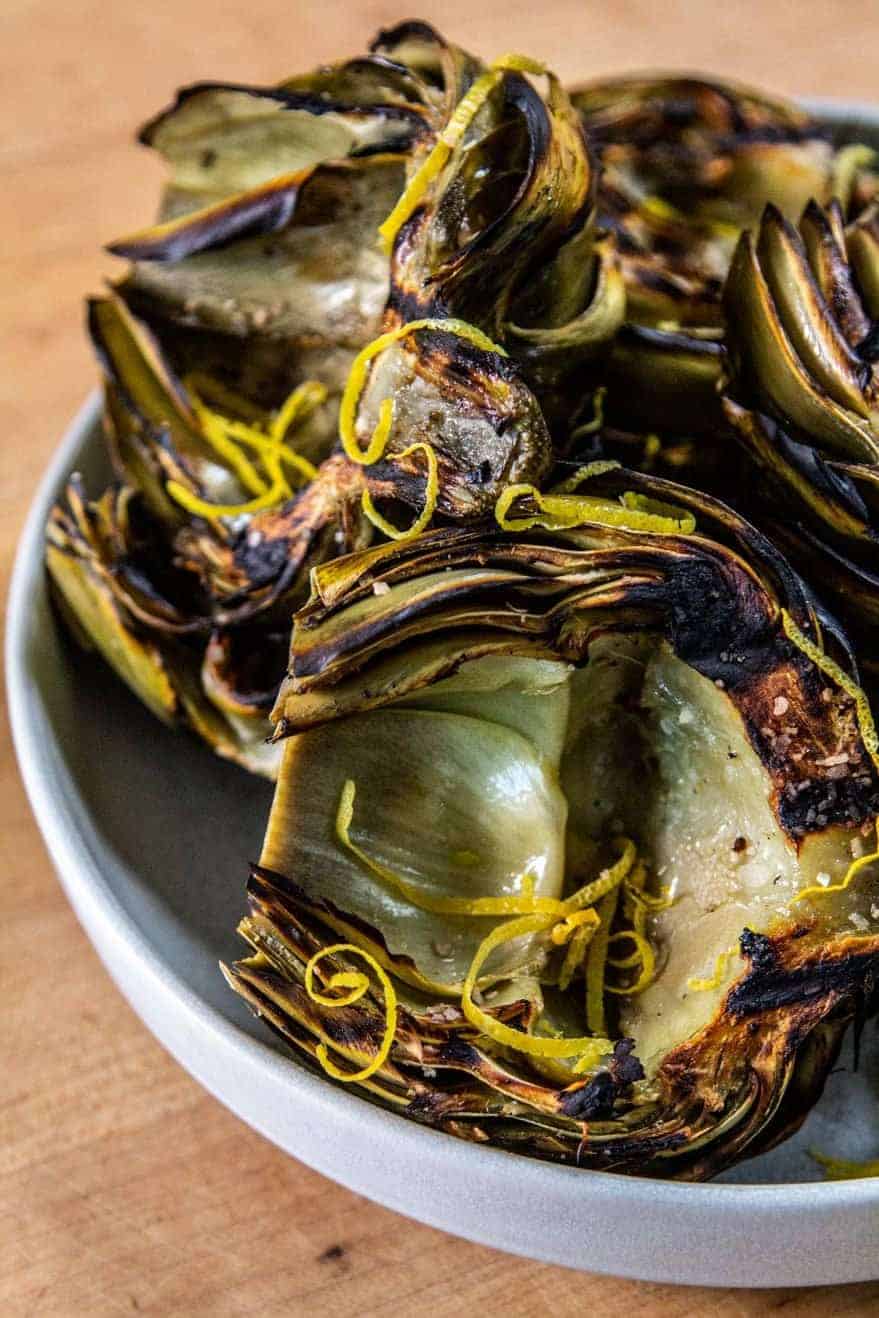 A short cook time on the grill imparts a brilliant smoky charred flavor that is irresistible on its own but downright next level delicious when paired with your favorite dipping sauce for artichokes.
This Mess is Ours breaks down how to prep an artichoke and par-cook it in advance of grilling so that you can impart flavor and grill marks on your gorgeous chokes in about the same time it takes you to grill the steak.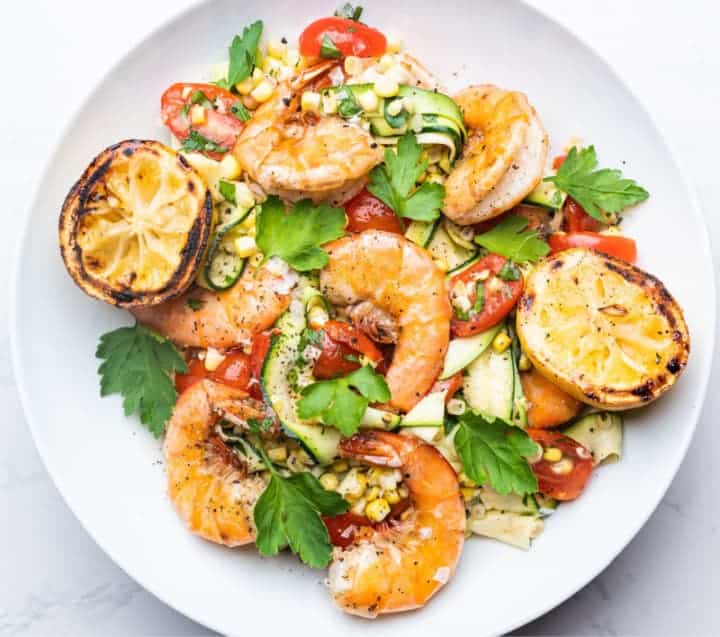 This grilled shrimp recipe from G Free Foodie is so easy, fresh & delicious – you'll make it again and again!
Whether you're growing your own garden, hitting the farmers market, or touring the grocery store, zucchini, corn and tomatoes should be in ample supply this time of year.
Are you grilling this recipe for steak marinated in red wine? Share your creations with us by snapping a pic and tagging us on social using #CAGROWN.
Craving more CA Grown goodness? Follow us on Pinterest for fresh and fabulous recipe inspo!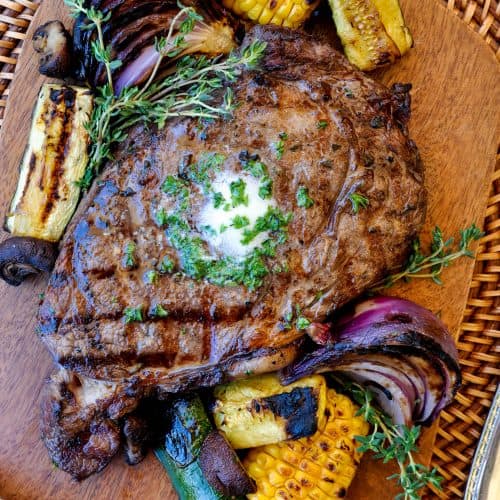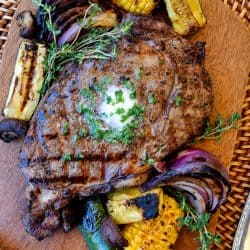 Red Wine Marinade for Steak recipe
Perfect for Summer Grilling!
Ingredients
1/2 cup red wine
1/4 cup soy sauce
3 tablespoons olive oil
6 cloves garlic minced
2 tablespoons fresh chopped parsley
1/2 teaspoon salt
1 teaspoon pepper
4 steaks
Instructions
Add the marinade ingredients to a bowl and whisk to combine. Place the steaks in a large plastic baggie and pour in the marinade. Allow the steaks to marinate for at least 4 hours and up to 24

When marinating is done, heat the grill on high heat. Once the grill is heated, place the steaks on the grill and cook to the desired level of doneness.
Notes
Serve with grilled veggies!
Nutrition
Calories: 606kcalCarbohydrates: 4gProtein: 47gFat: 43gSaturated Fat: 16gPolyunsaturated Fat: 3gMonounsaturated Fat: 23gCholesterol: 138mgSodium: 1222mgPotassium: 710mgFiber: 0.4gSugar: 0.5gVitamin A: 206IUVitamin C: 4mgCalcium: 35mgIron: 5mg