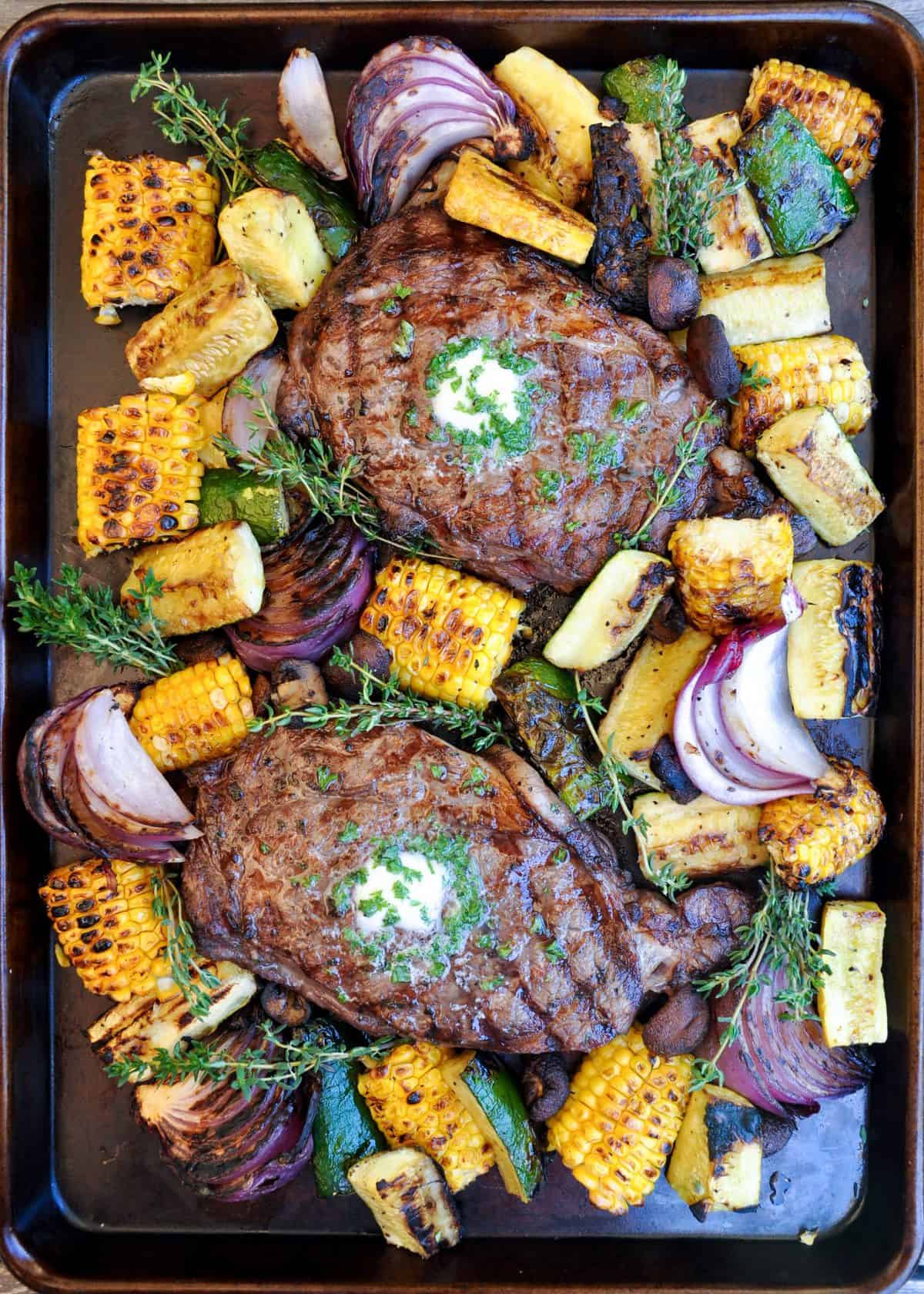 CA GROWN Blog
Discover. Learn. Connect.
Easy Wine Marinated Steak Recipe with Olive Oil, Red Wine and Herbs
June 17, 2020
Eat the Season!
Sign Up For Weekly Recipes
« Back to Recipes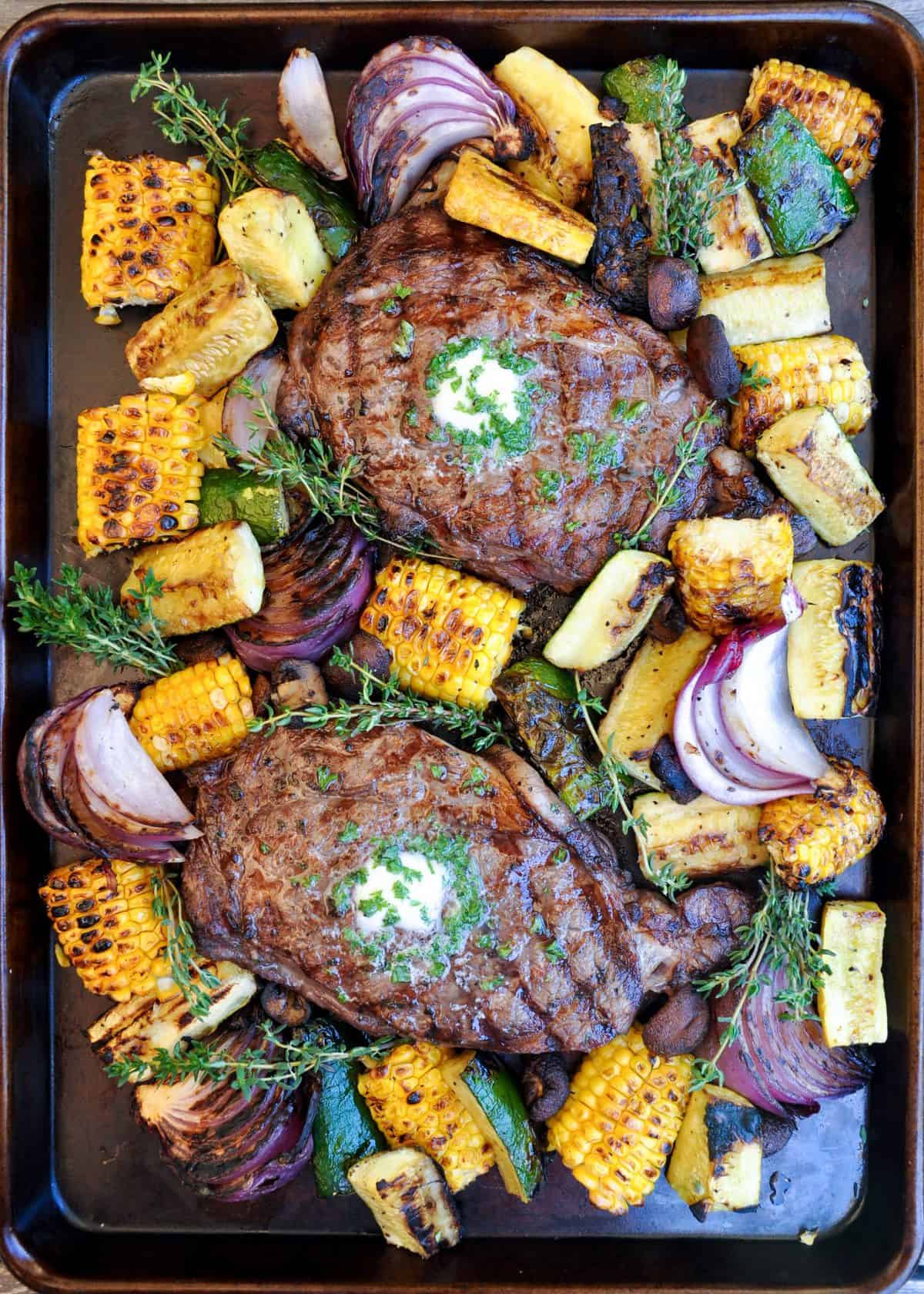 Easy Wine Marinated Steak Recipe with Olive Oil, Red Wine and Herbs
With summer upon us, we can't wait to fire up the grill! This easy wine marinated steak is our go-to when we want to entertain family and friends in the backyard. With ingredients you probably already have on hand, whip up this easy marinade the night before and allow the marinade to infuse the meat overnight.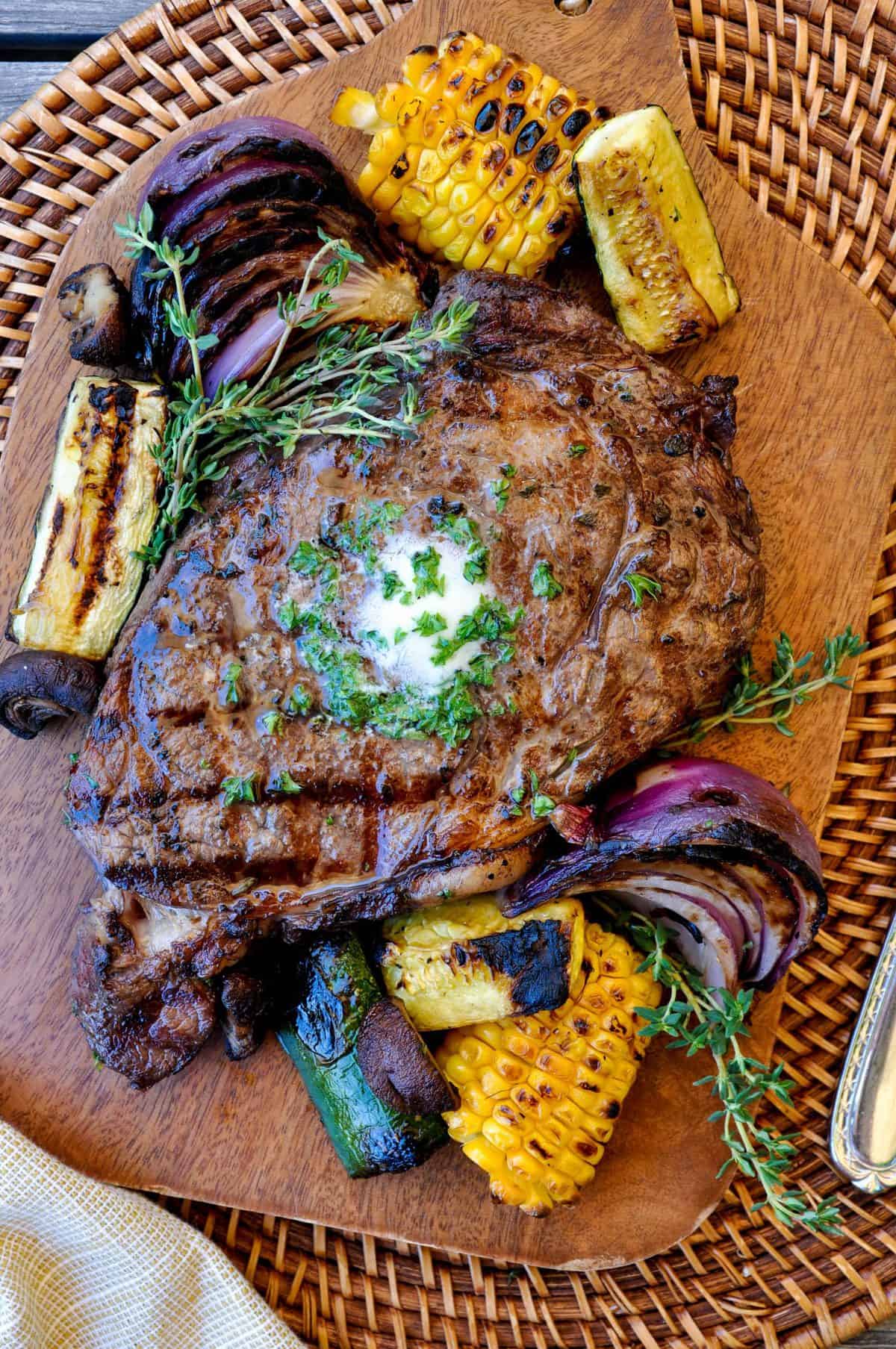 Of course this steak pairs amazingly with grilled summer veggies! California squash, red onions and mushrooms are in abundance now at the grocery store or local farmer's markets, so grab some on your next trip and make this with me!
Let's start with the easy marinade for the steak…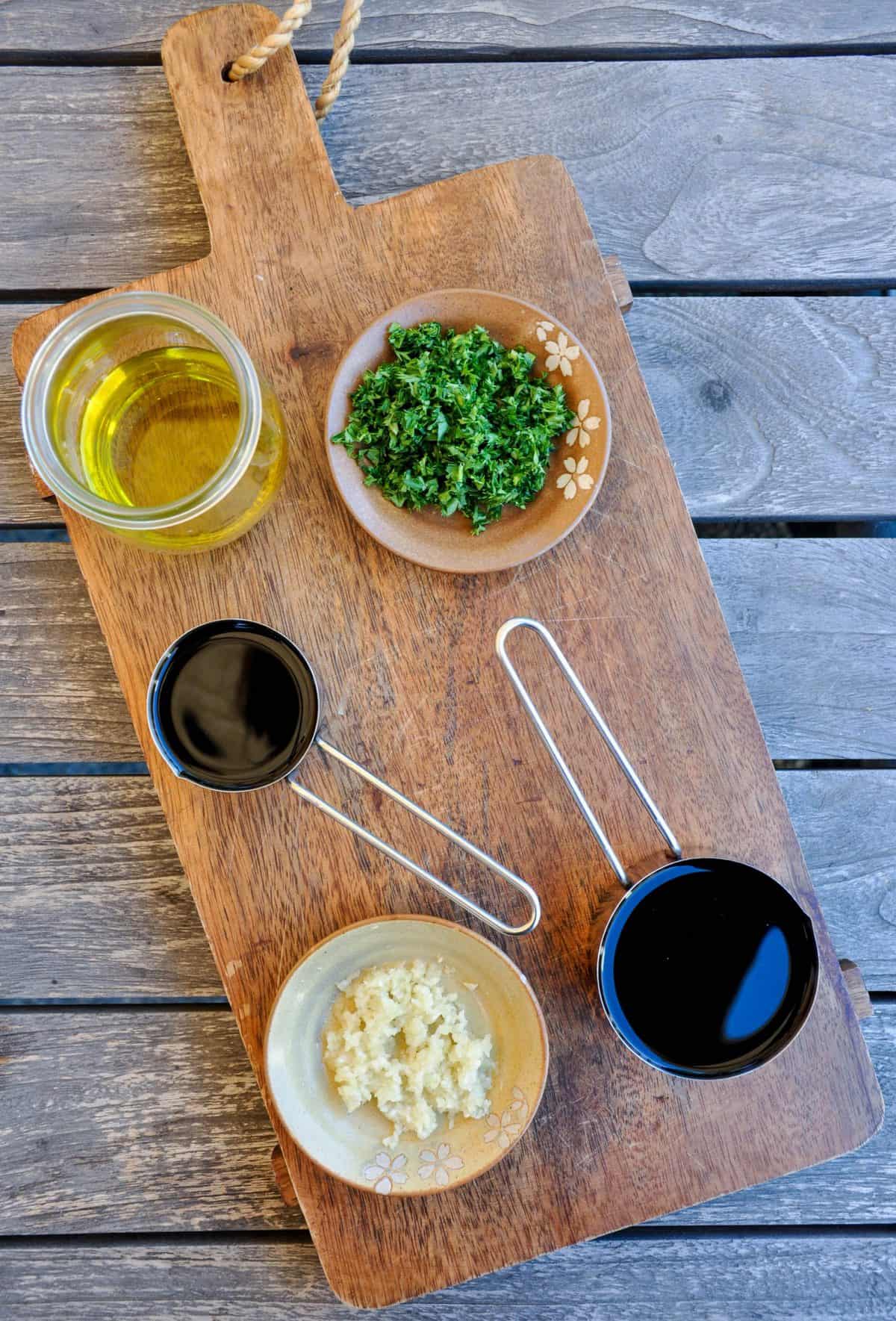 Only five ingredients are used to keep things simple. Red wine, olive oil, soy sauce, fresh minced garlic and fresh chopped parsley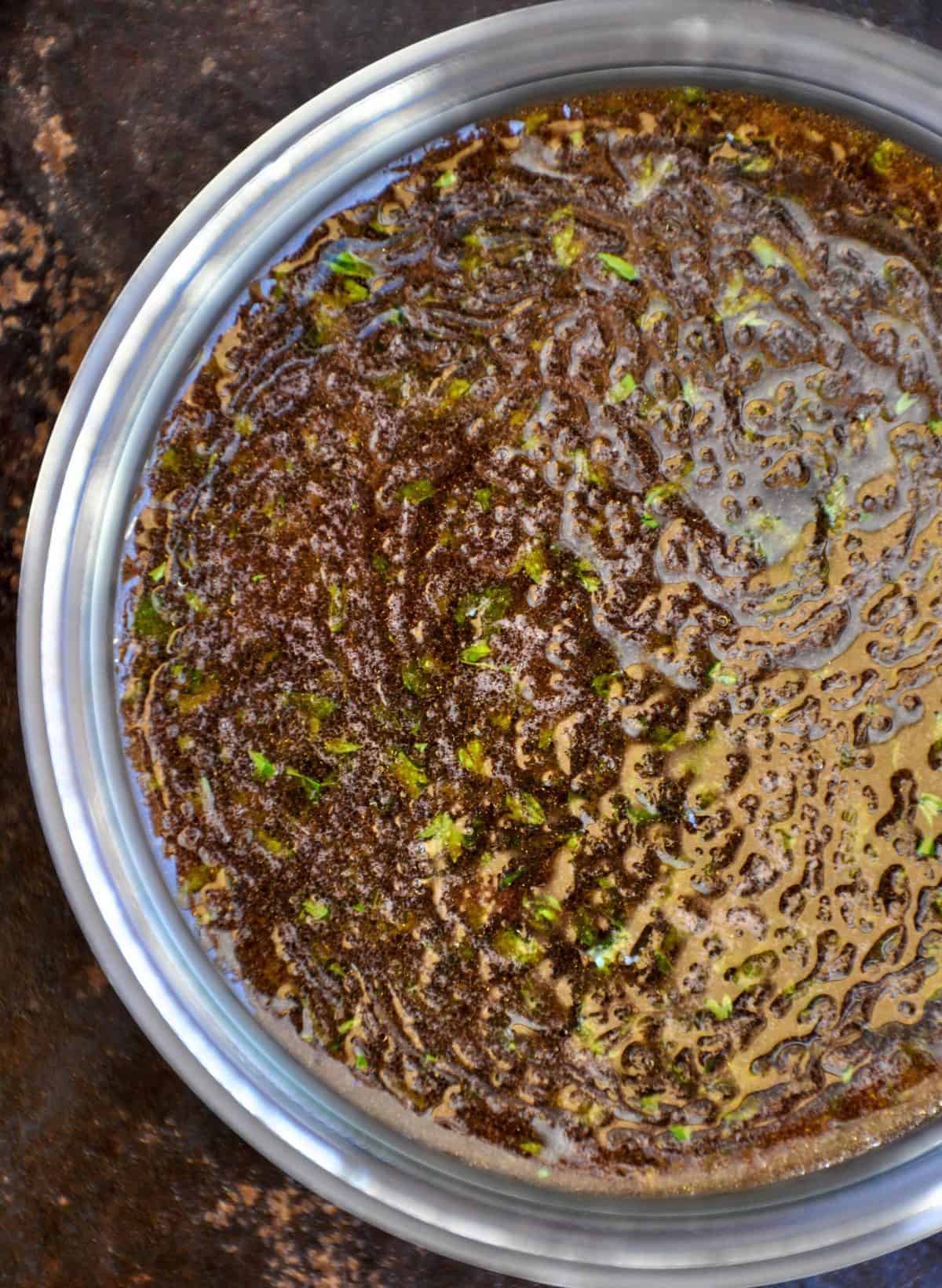 Combine in a small bowl and whisk to combine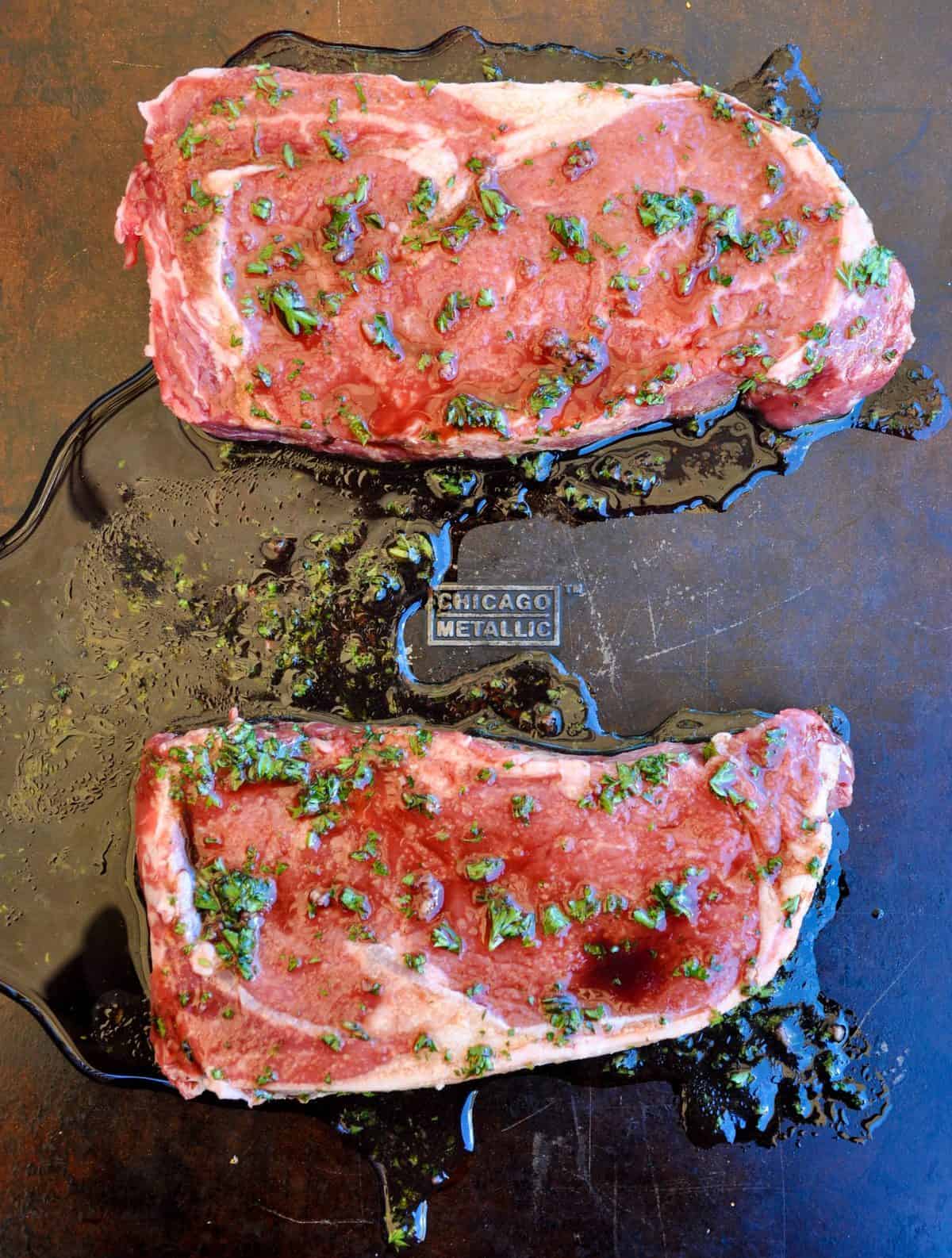 Pour over the steaks of your choice and allow to marinate for at least 4 hours and up to 24 hours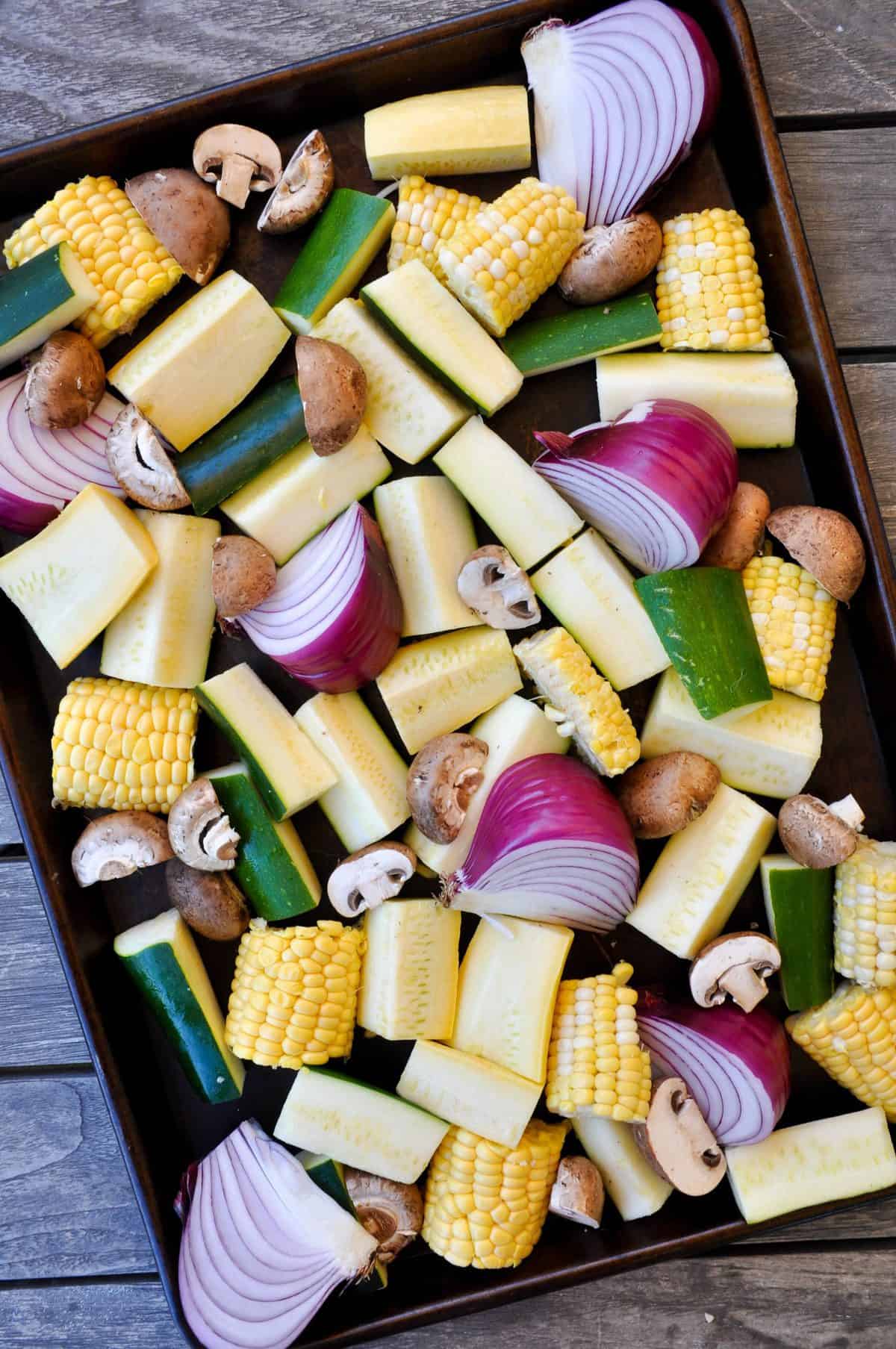 When you are ready to make your dish, cut up the veggies
Lightly pour the olive oil over the veggies and toss to combine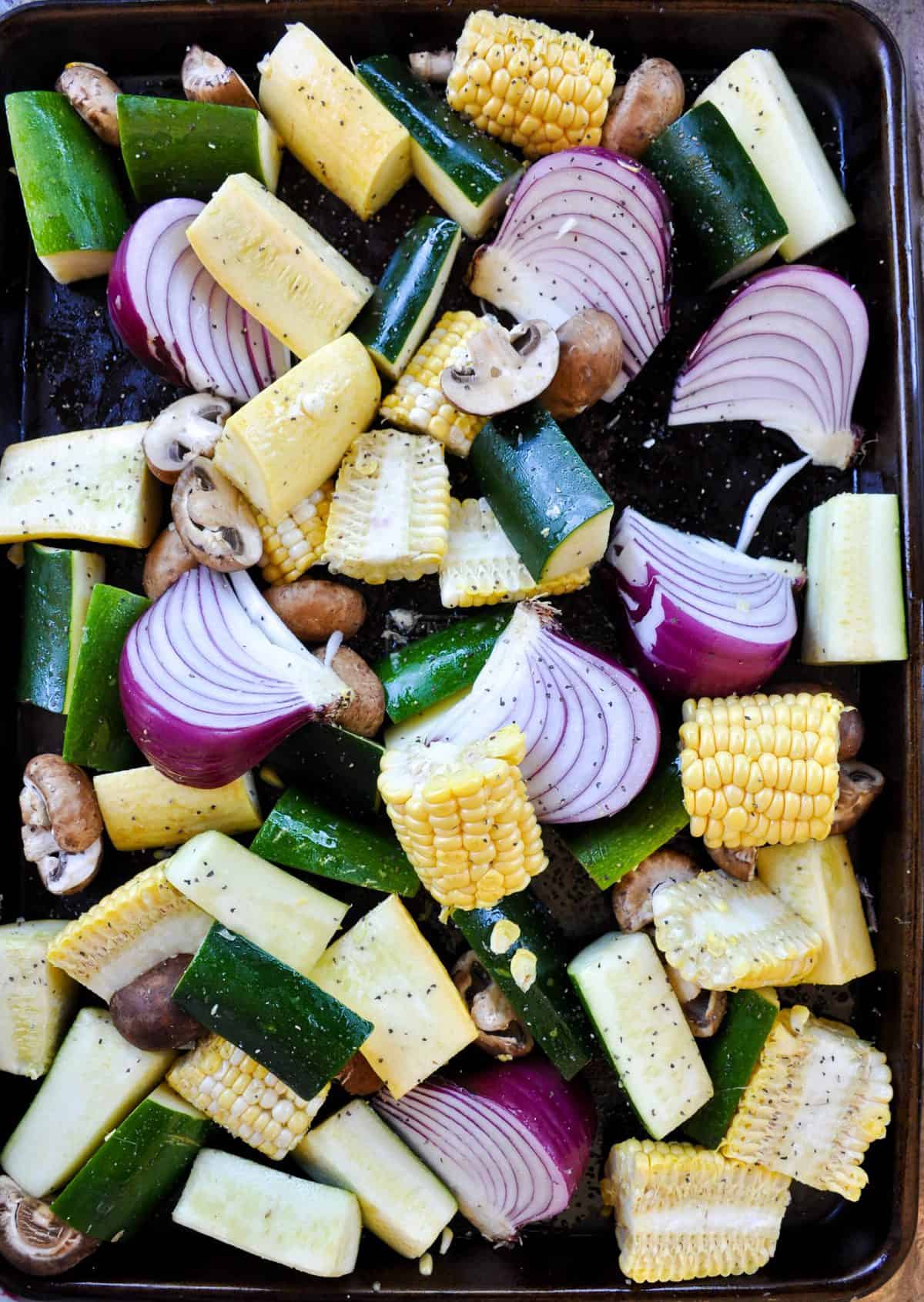 Dust with salt and pepper and grill over a hot fire. We use vegetable grilling baskets to prevent the veggies from falling through the grates. Grill the steaks over a hot grill to your desired doneness.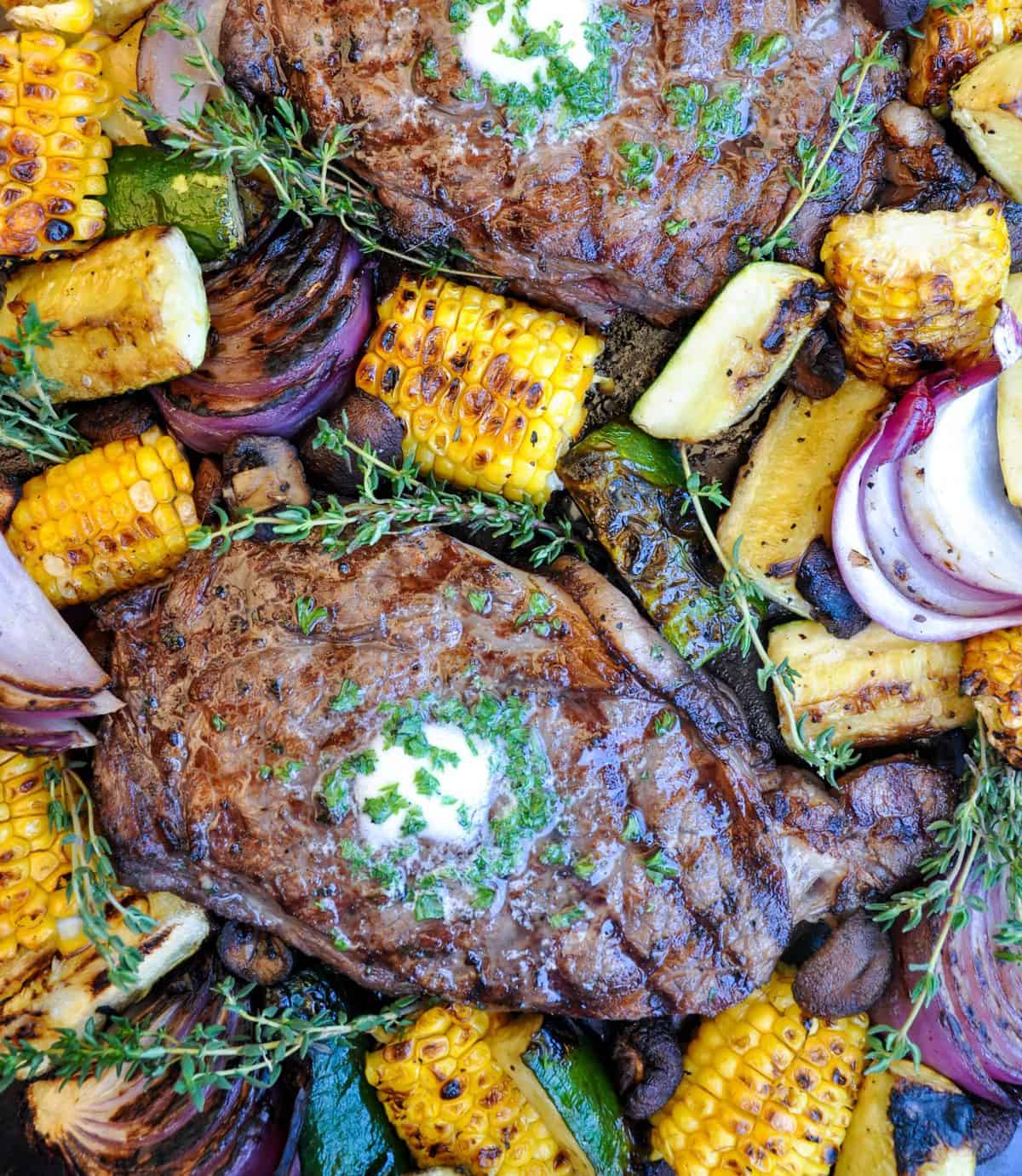 Top with a small pat of butter and parsley for added richness. Tuck in fresh thyme with the veggies and serve!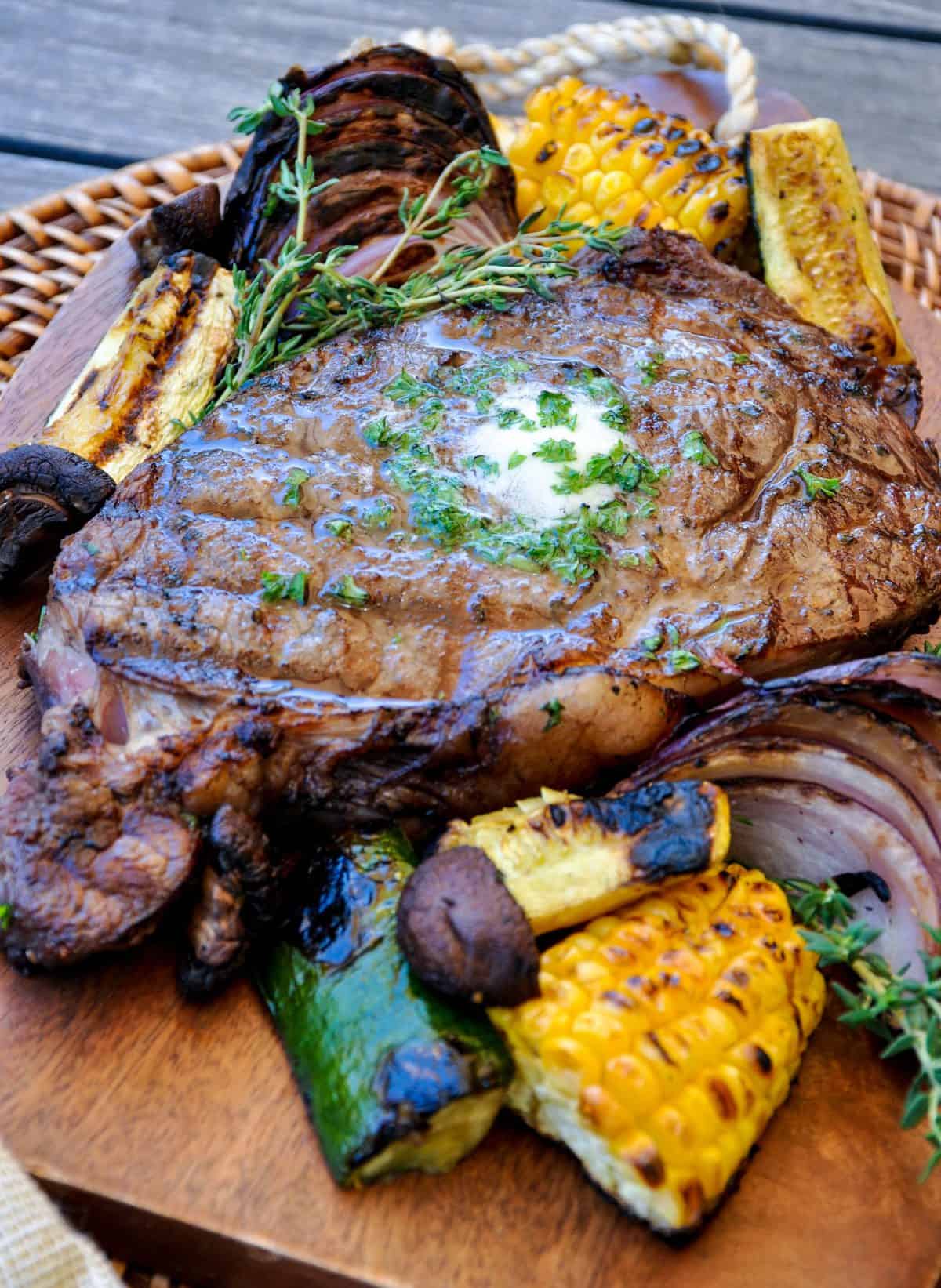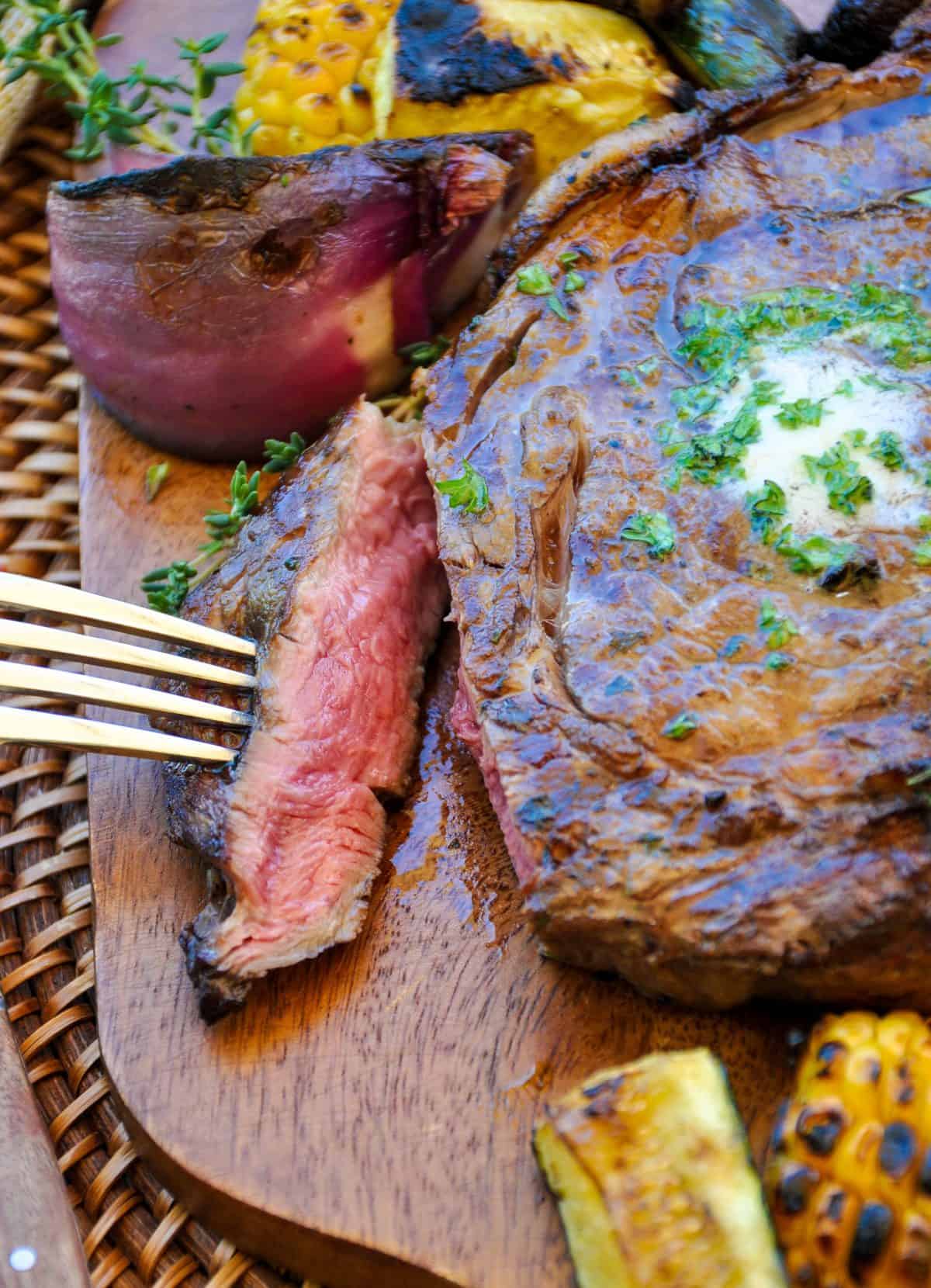 So good!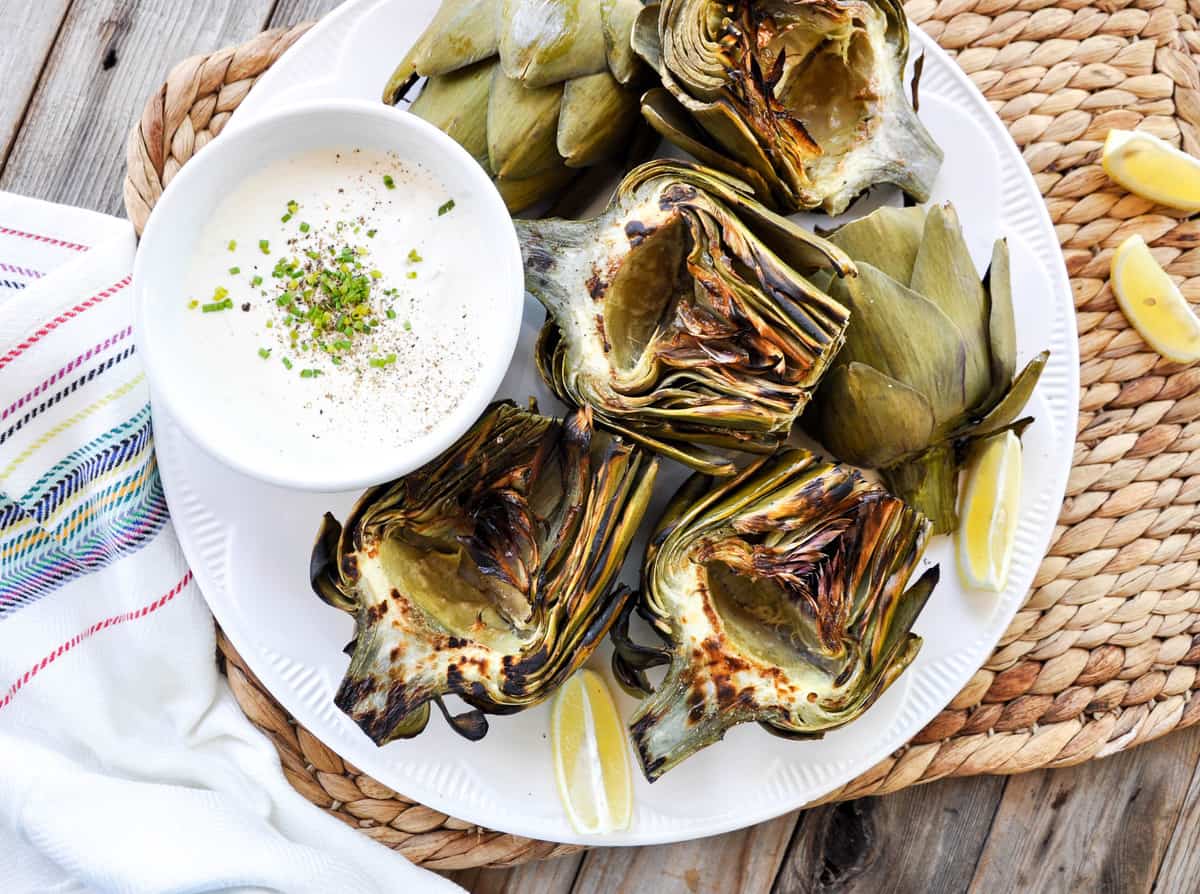 Pair it with our Grilled Artichoke and your job is done!
Here is the Easy Wine Marinated Steak Recipe for ya…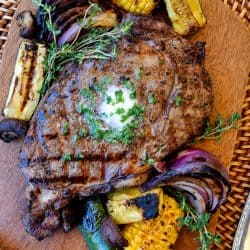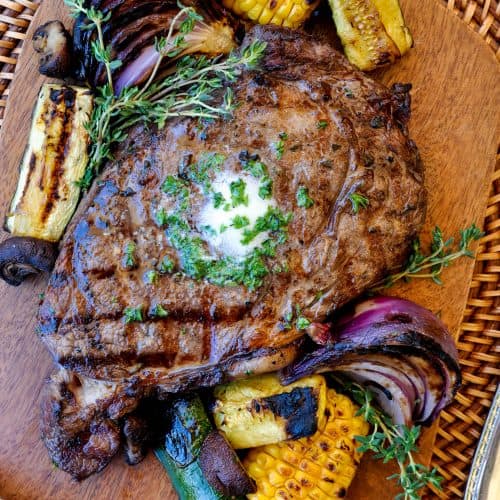 Easy Wine Marinated Steak
Perfect for Summer Grilling!
Ingredients
1/2 cup red wine
1/4 cup soy sauce
3 T olive oil
6 cloves minced garlic
2 T fresh chopped parsley
1/2 tsp salt
1 tsp pepper
4 steaks
Instructions
Add the marinade ingreients to a bowl and whisk to combine. Place the steaks in a large plastic baggie and pour in the marinade. Allow the steaks to mariante for at least 4 hours and up to 24

When marinating is done, heat the grill on high heat. Once the grill is heated, place the steaks on the grill and cook to desired doneness.
Notes
Serve with grilled veggies!