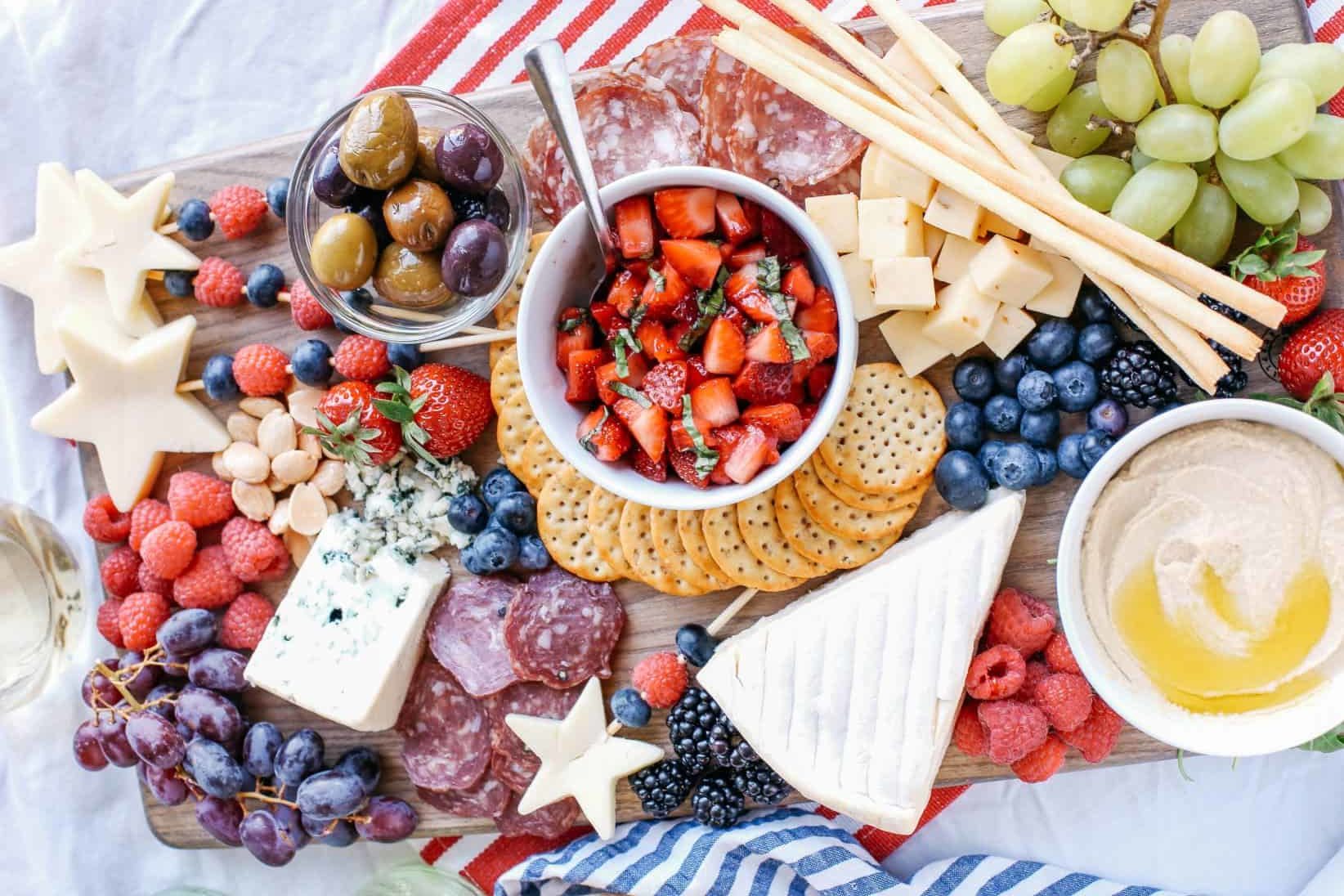 CA GROWN Blog
Discover. Learn. Connect.
The Ultimate Red, White & Blue Recipe Roundup
June 10, 2020
Eat the Season!
Sign Up For Weekly Recipes
« Back to Recipes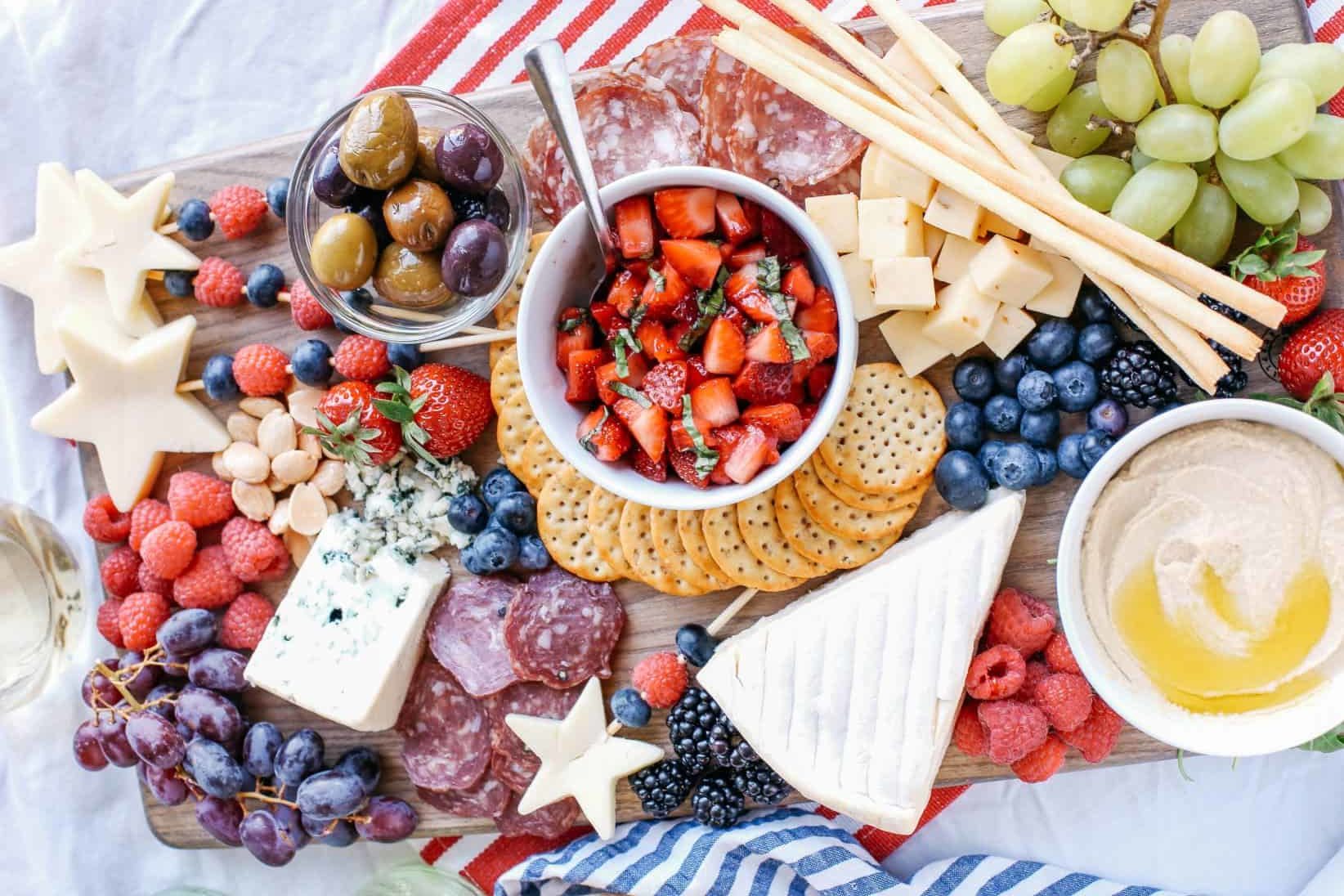 The Ultimate Red, White & Blue Recipe Roundup
We've complied the ultimate red, white and blue recipe roundup so you can prep for the upcoming Fourth of July holiday! Use now or anytime these fresh fruits are available from our beautiful state.
Chock full of fresh, ripe California fruits, all of these red, white and blue recipes are full of flavor!
Let's jump right in…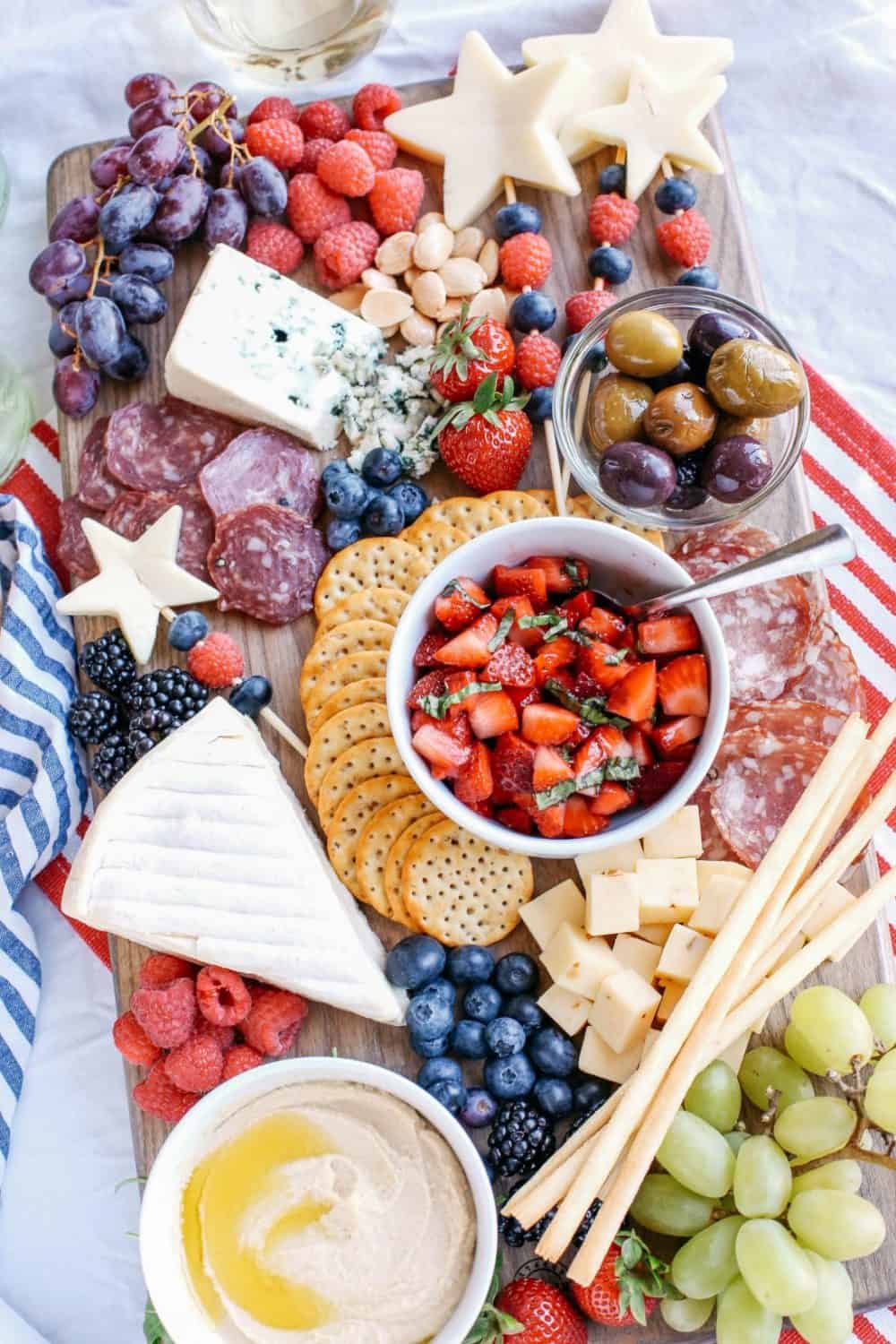 If you're looking to wow the crowd, this Patriotic Cheese Board from Eat Yourself Skinny is just the ticket. Plump full of fresh California strawberries, blueberries, blackberries, grapes and cheeses, no one will be able to resist.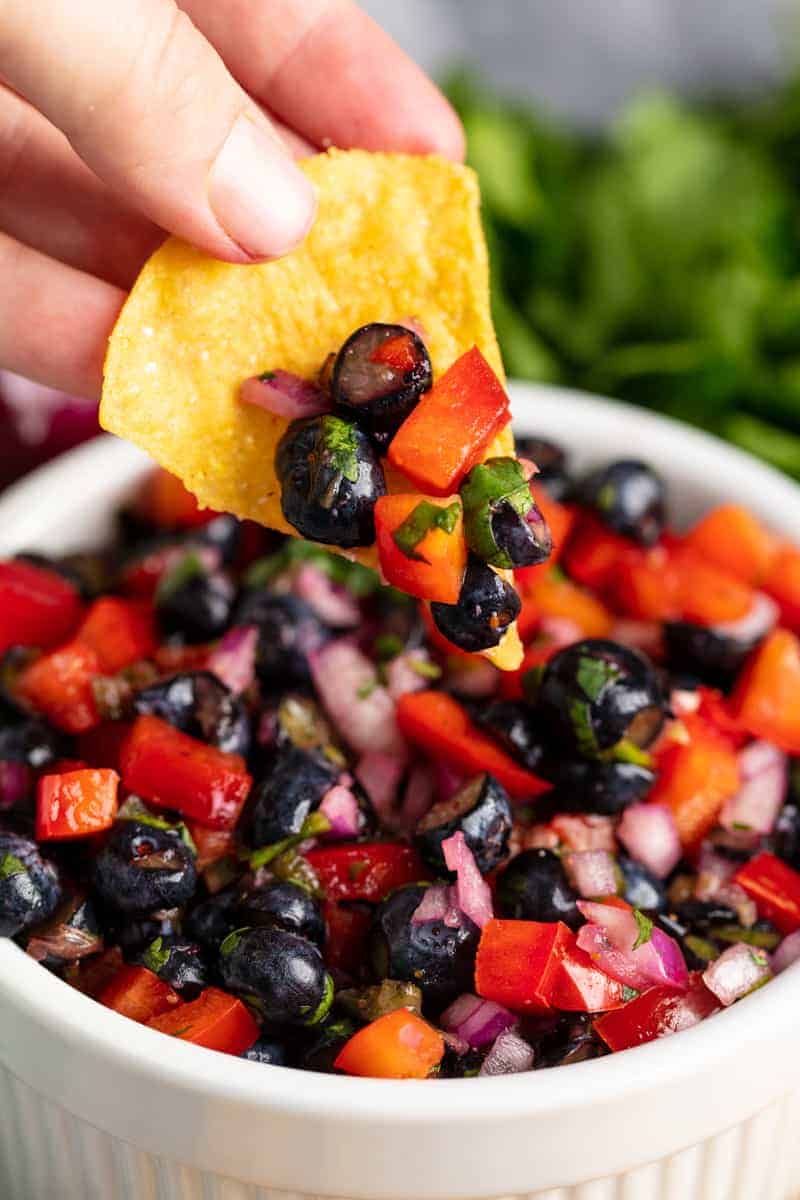 Who doesn't love a unique salsa for dipping? Try this Blueberry Pepper Salsa from The Stay at Home Chef. Loaded with fresh blueberries, it's a refreshing take on traditional salsa.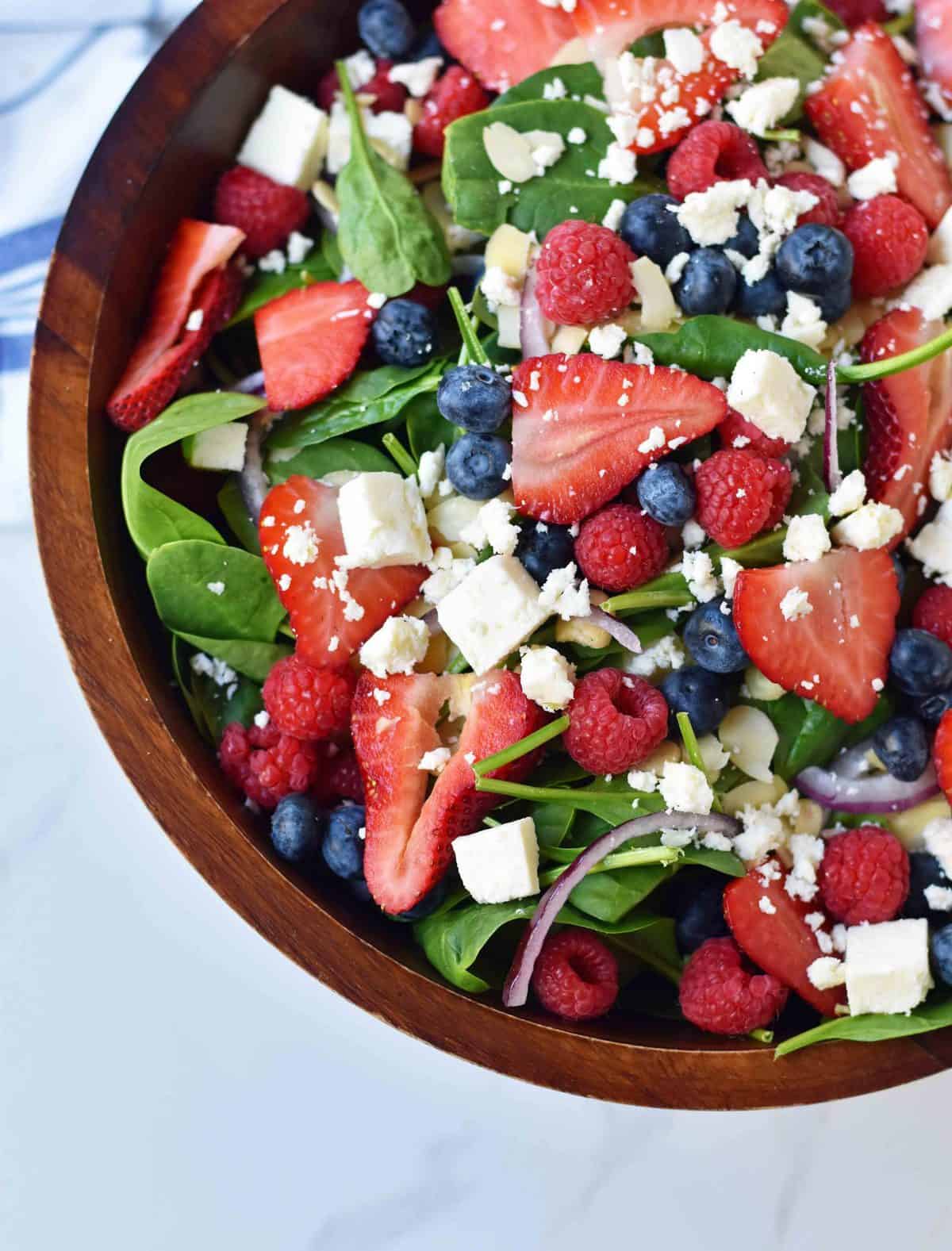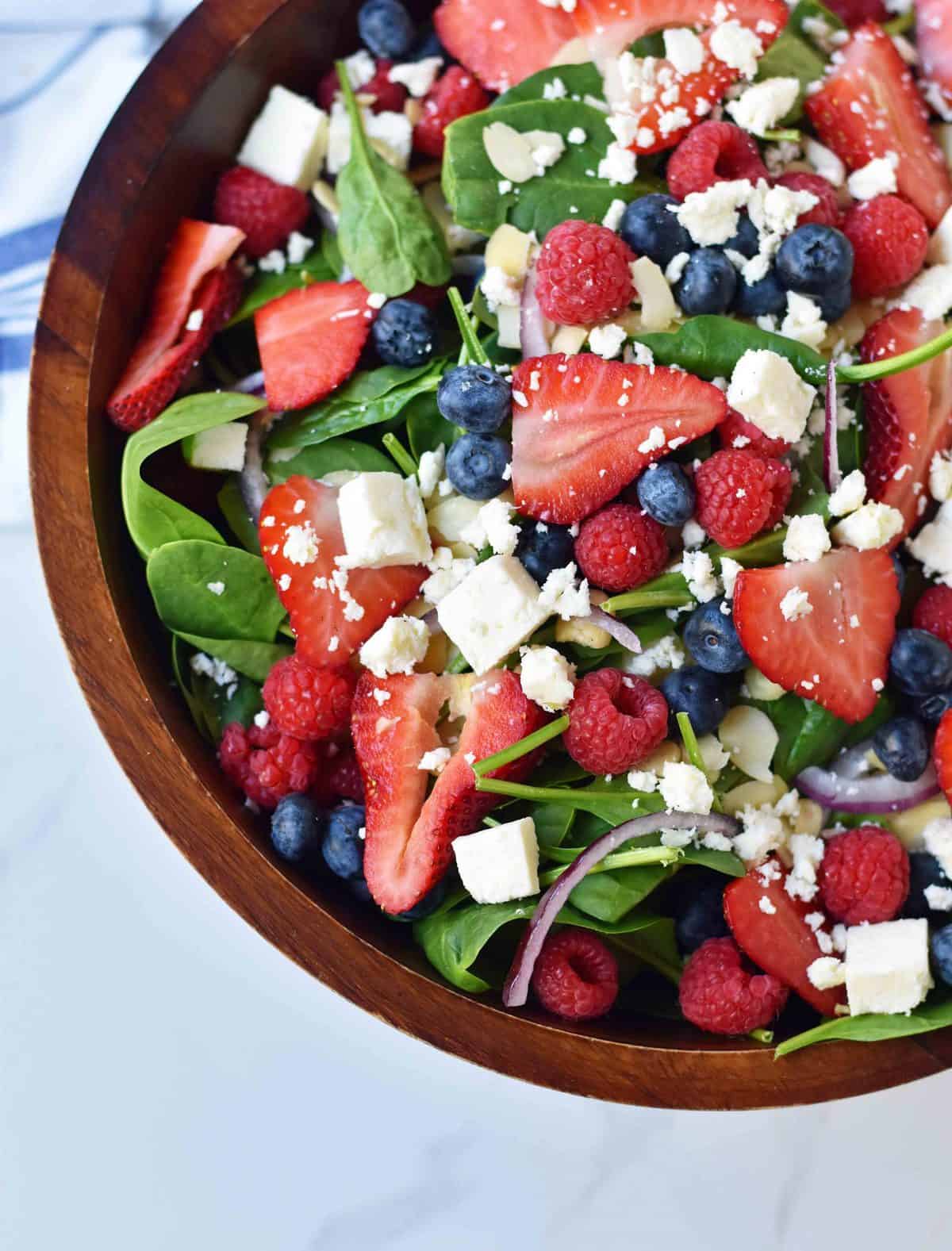 This Spinach Berry Salad from Modern Honey is dressed with a poppyseed vinaigrette and topped with tangy feta cheese!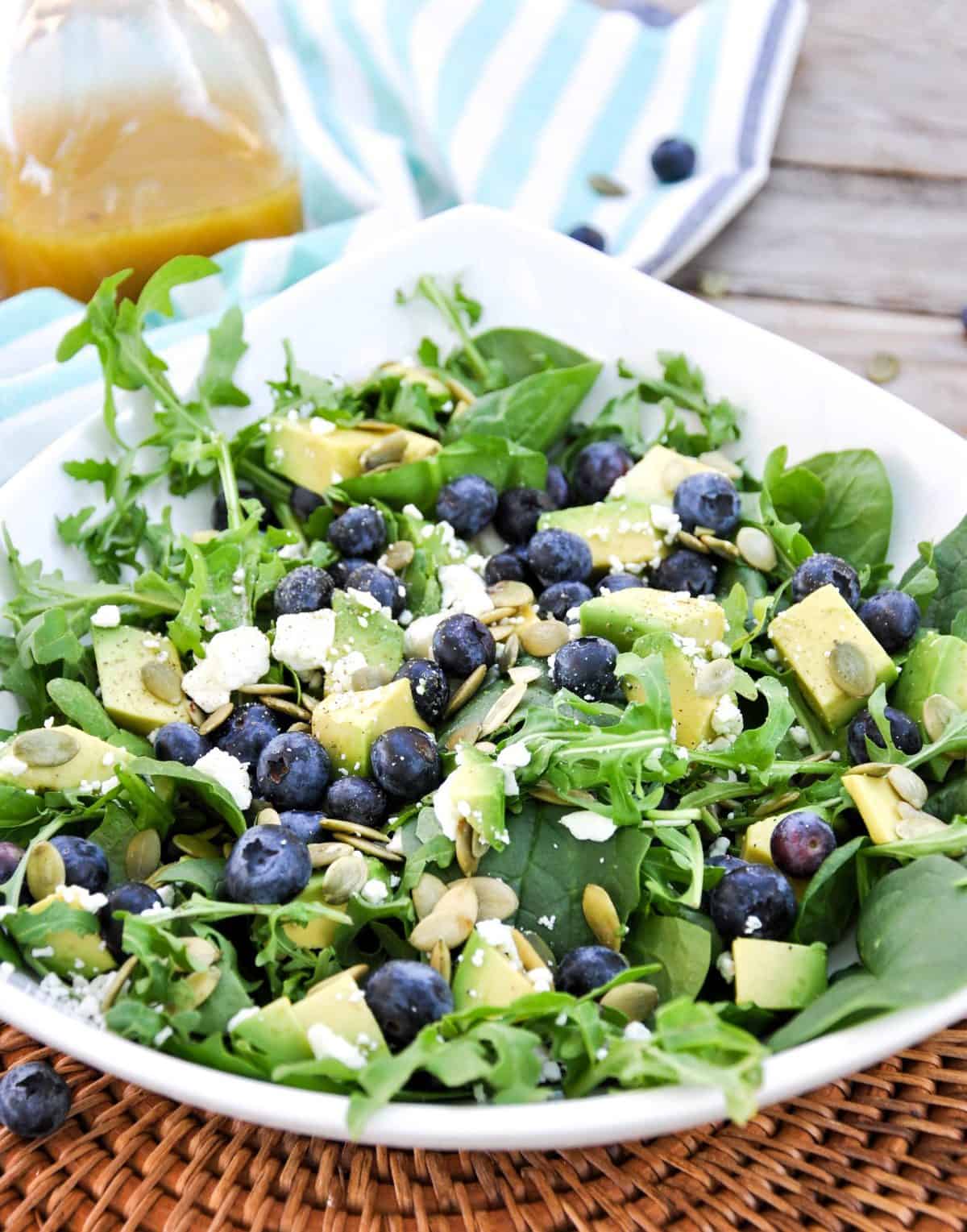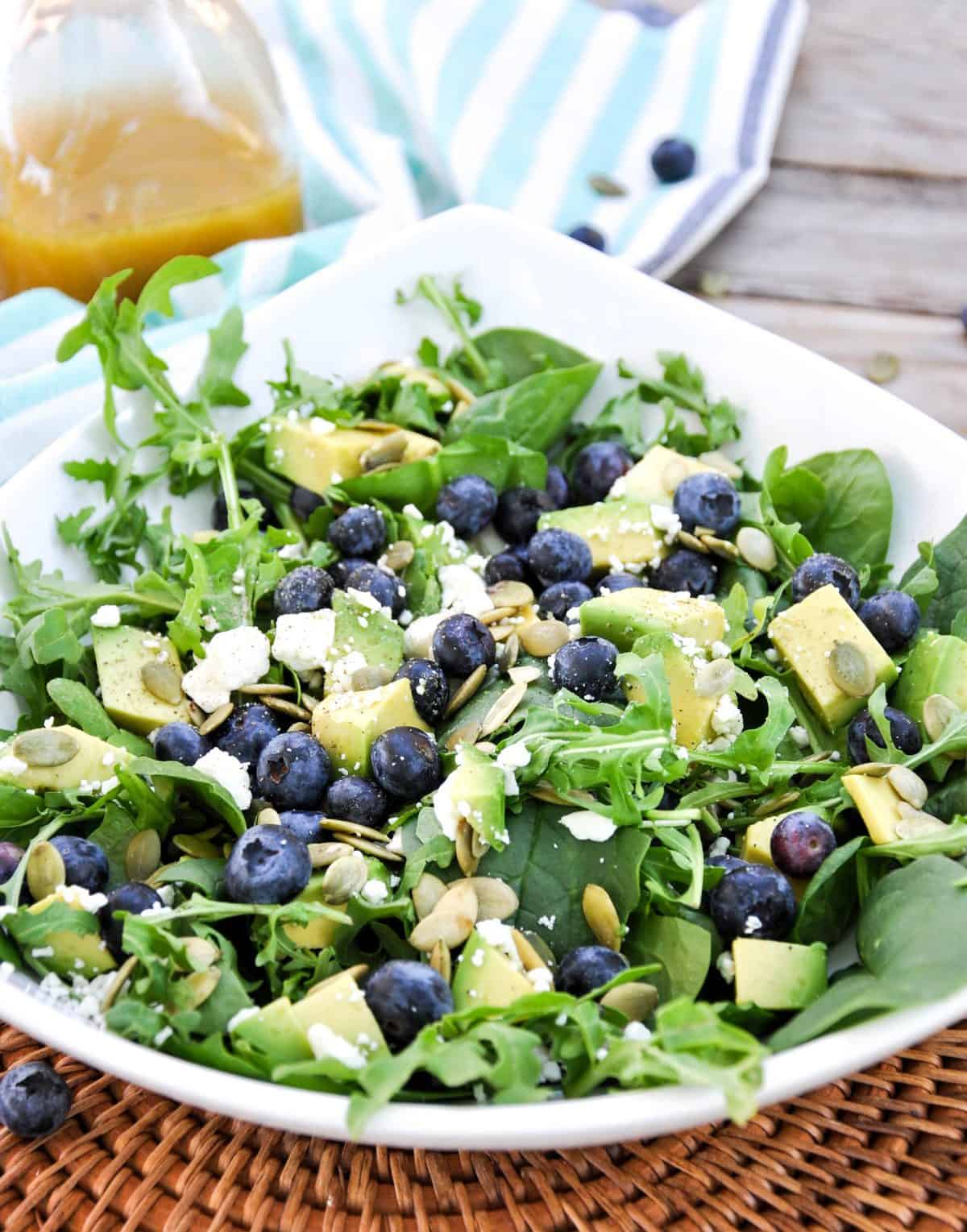 Speaking of salads, our very own Blueberry Avocado Salad is perfect for large gatherings!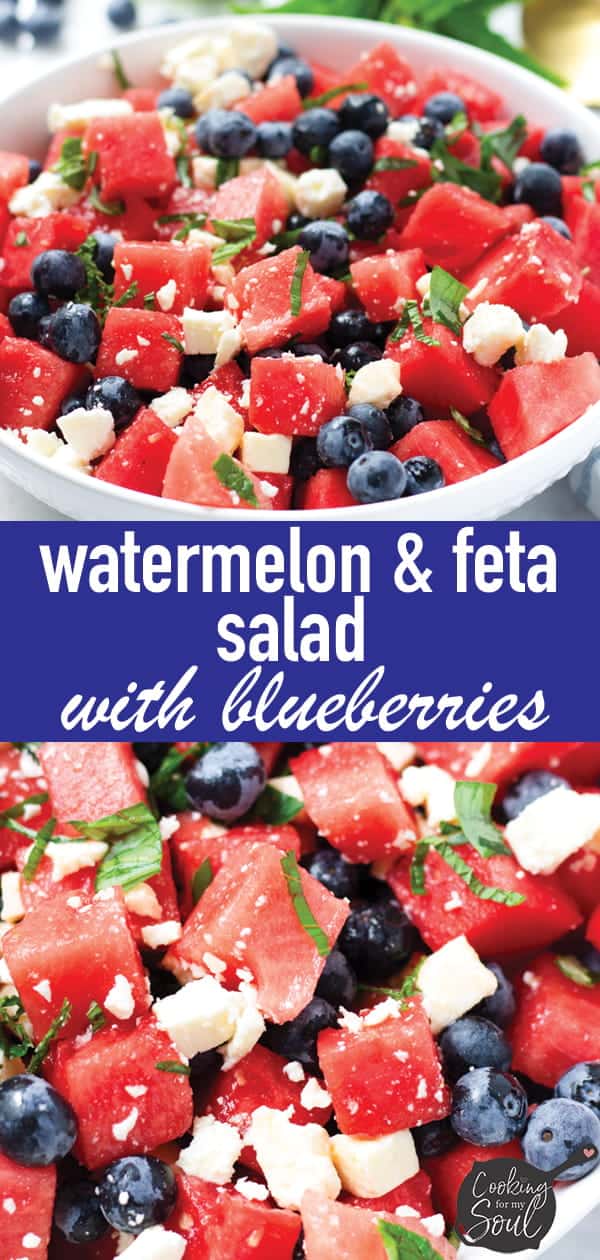 Talk about refreshing! This Watermelon and Feta Salad with Blueberries from Cooking for my Soul is simple and satisfying and has a surprise ingredient… olive oil!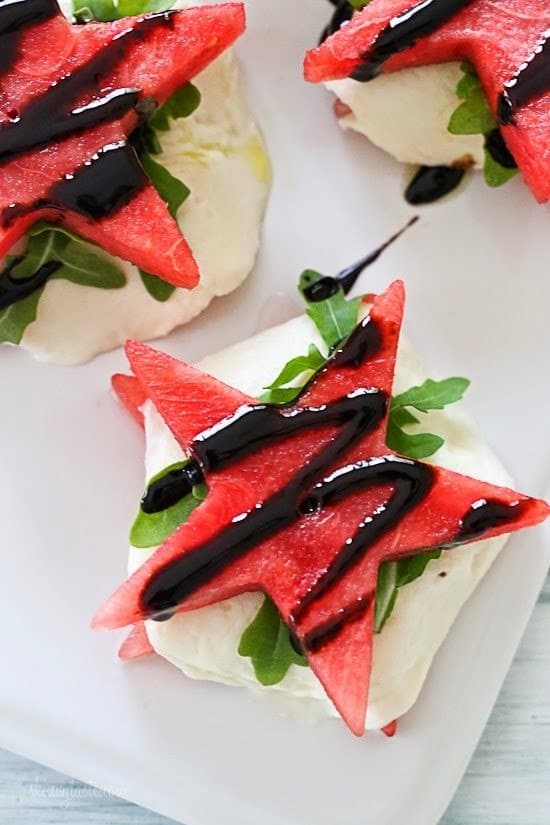 Now, these individual Watermelon Caprese Salad stacks in the shape of stars from Skinny Taste are not only adorable but super tasty!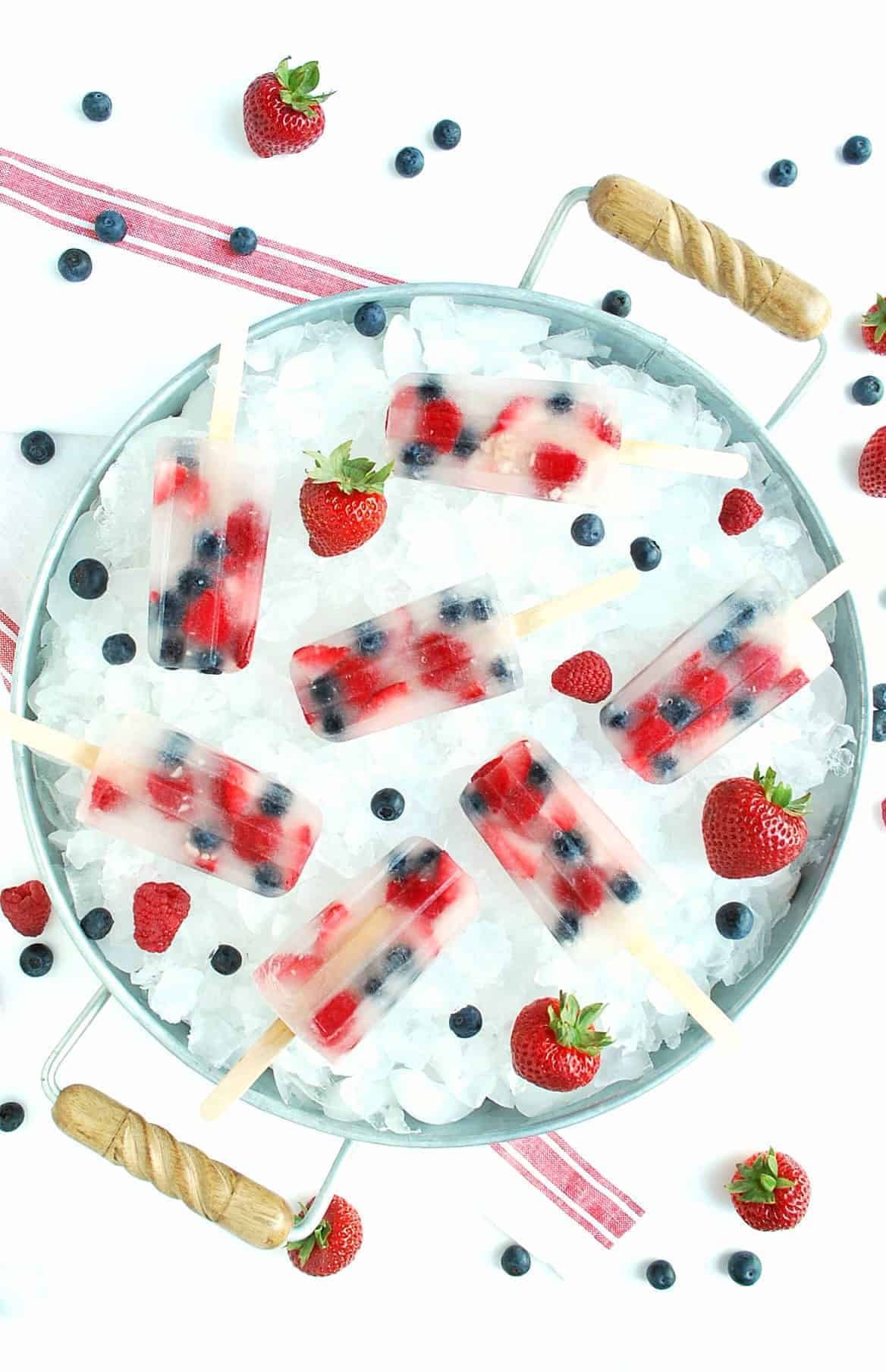 How fun are these? Just in time for summer, these popsicles are a great way to beat the heat. I can't wait to make these Coconut Water Berry Popsicles from Back to the Book Nutrition to enjoy all summer long!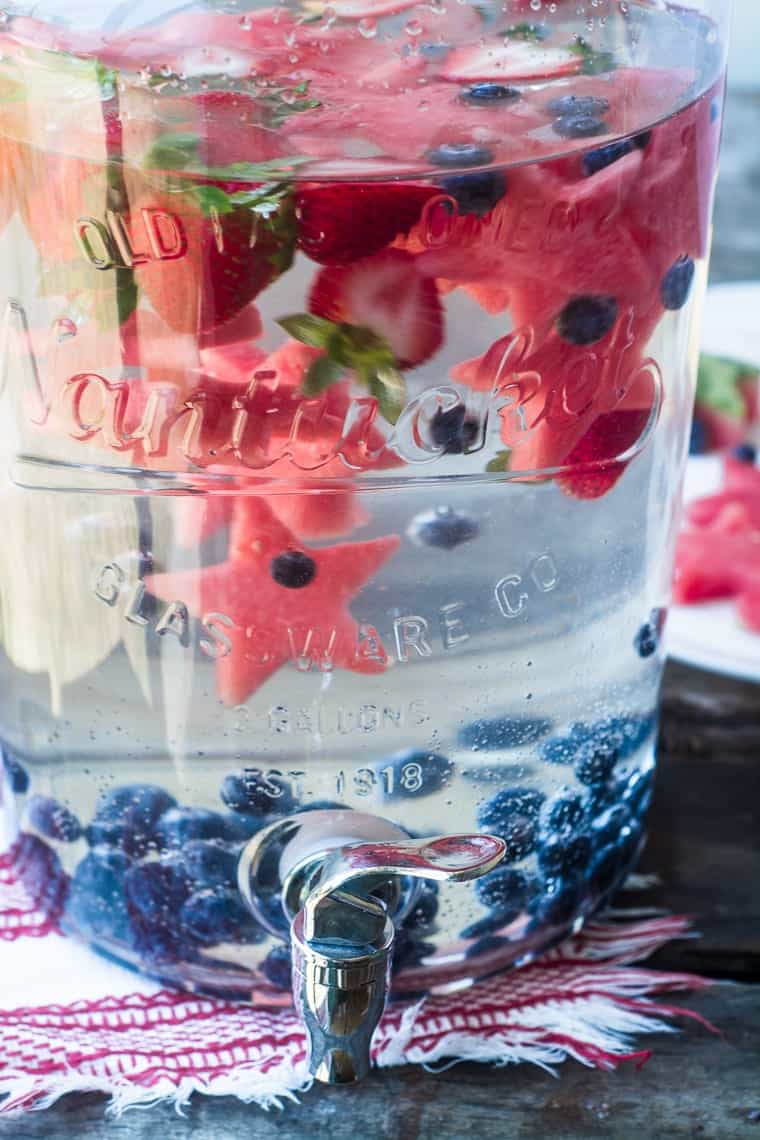 So simple and festive, this Star Spangled Fruit Infused Water from The View from Great Island hits it out of the park in the patriotic department!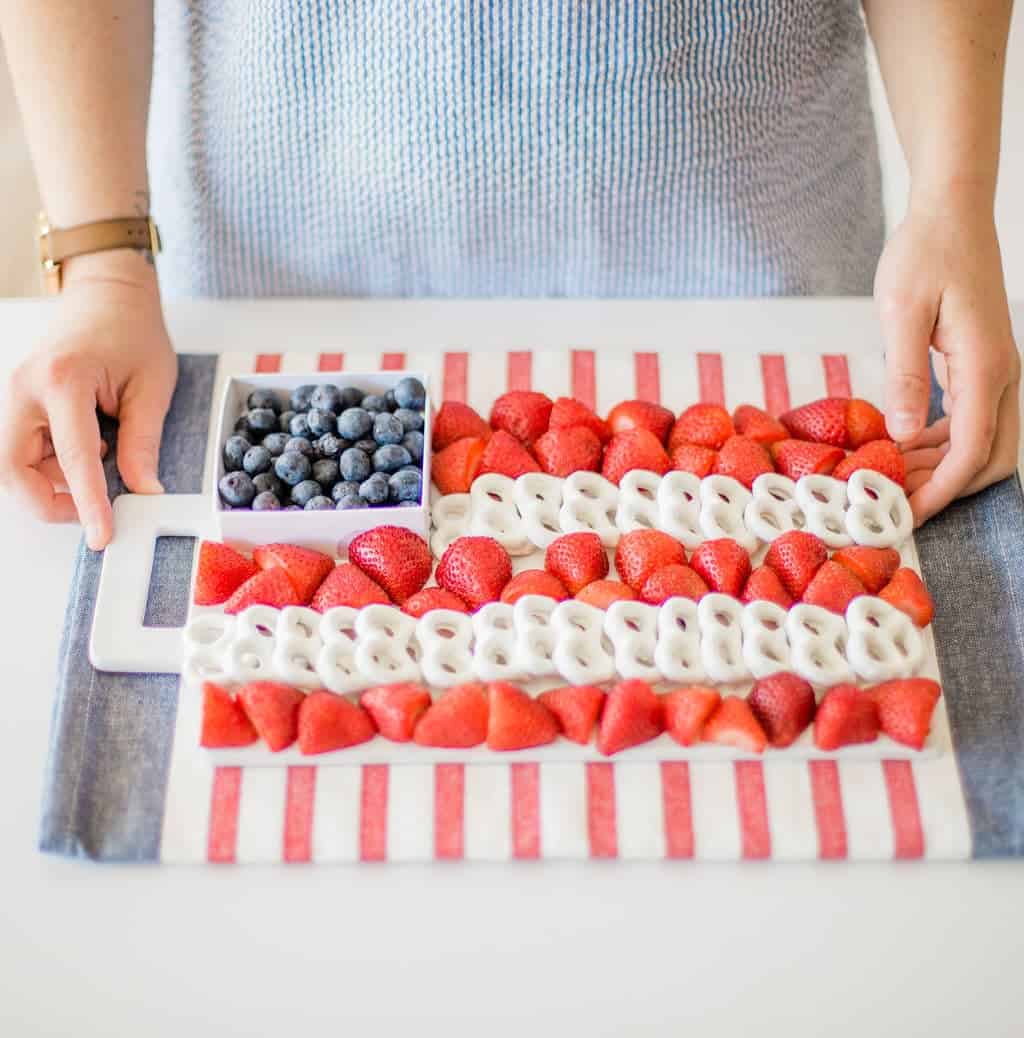 Easy to assemble, and quick to disappear, this 4th of July Tray from Best Friends for Frosting is perfect for get-togethers. Kids love it!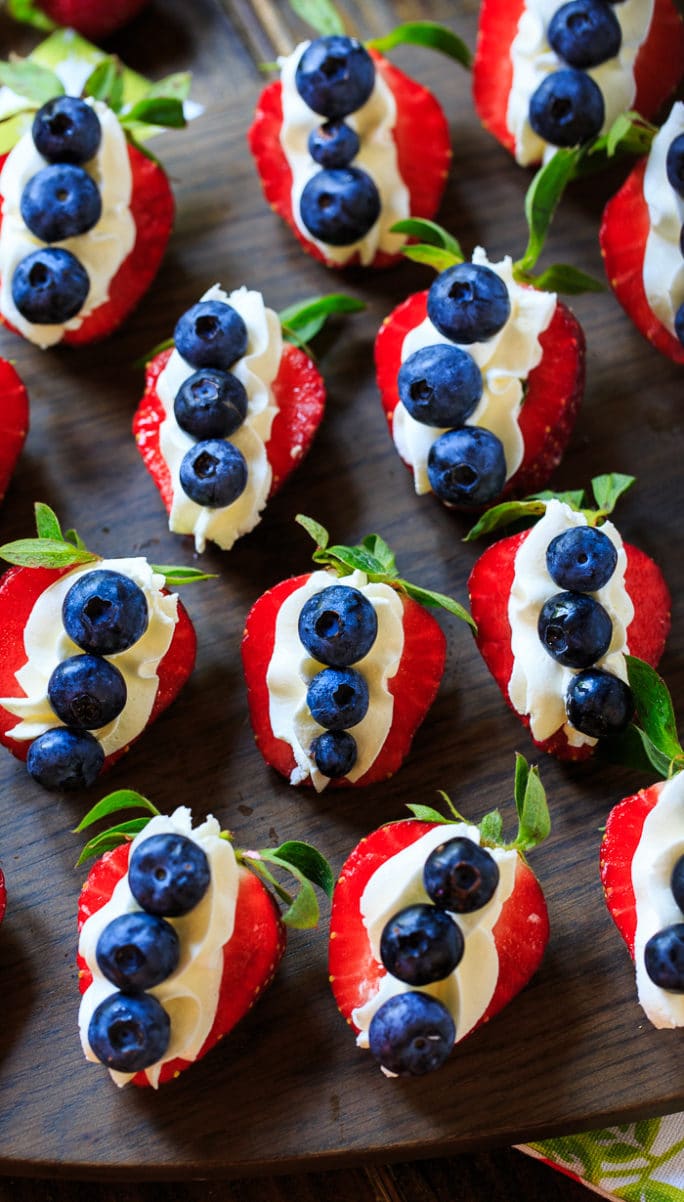 What a fabulous and simple idea! Spicy Southern Kitchen's Red, White and Blue Cheesecake Strawberries are a must this year!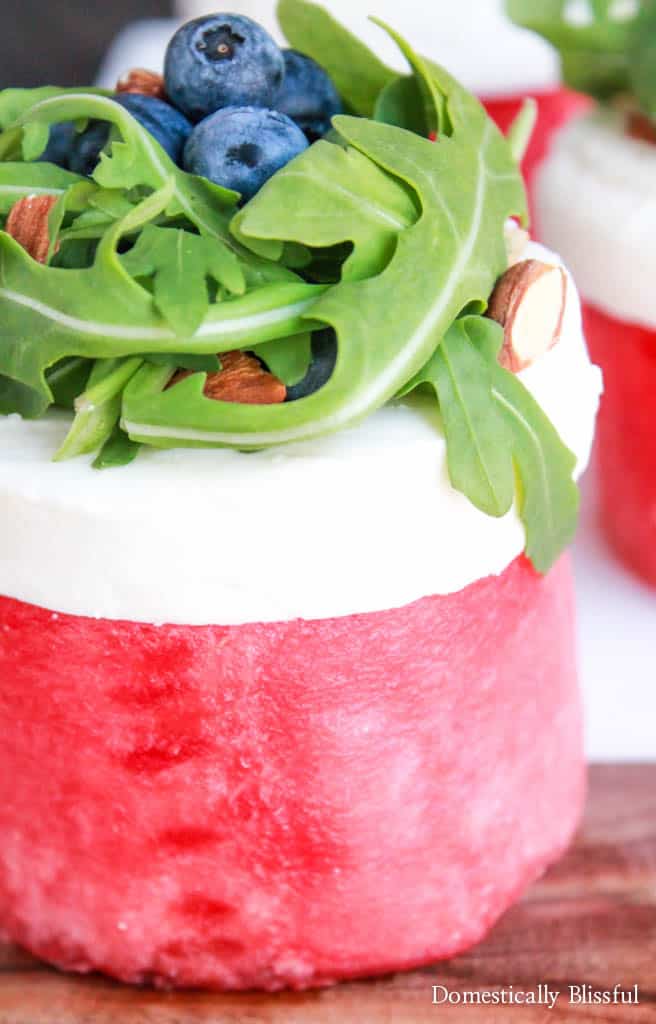 I love the crunchy almond addition to this Fresh Watermelon Salad from Domestically Blissful.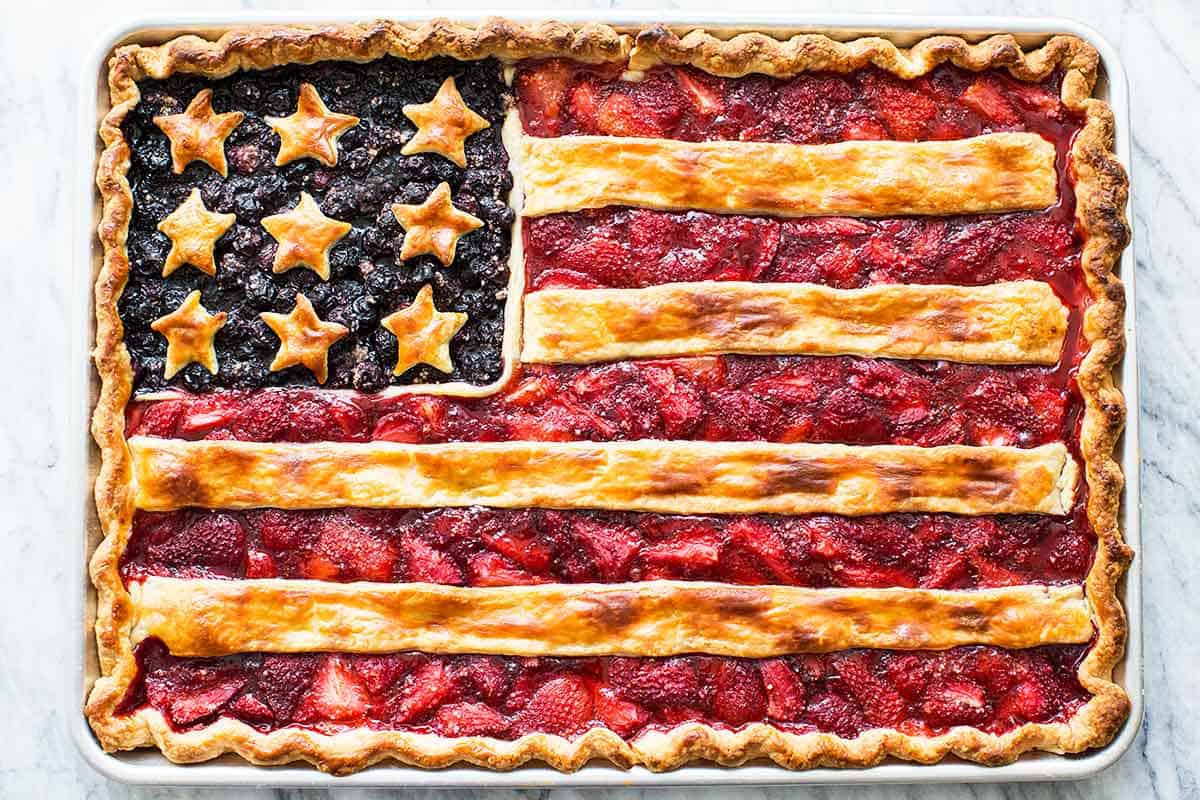 This slab pie is outrageously beautiful! Simply Recipe's American Flag Pie is loaded with strawberries and blueberries, and the perfect addition to any celebration!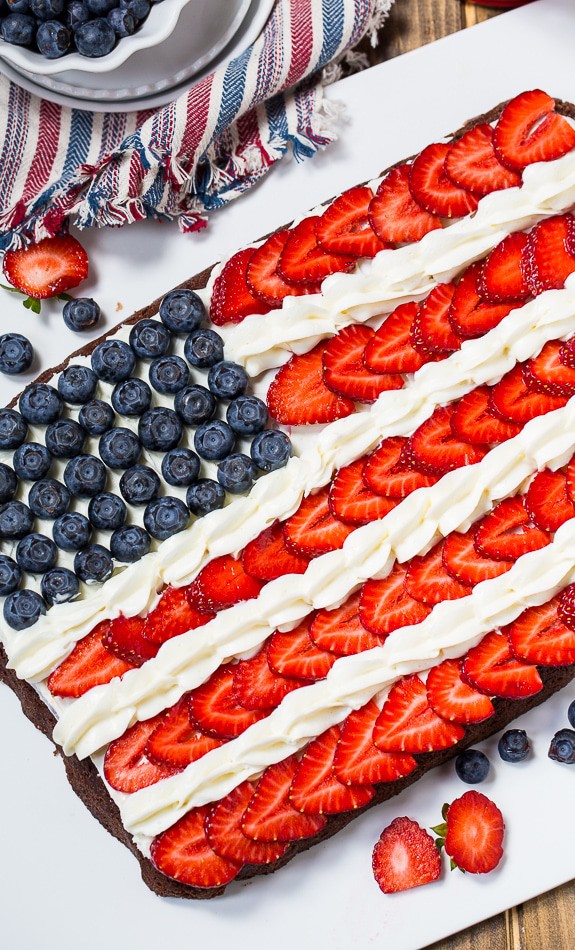 If you'd rather have brownies at the table, then try this Brownie Flag Recipe from Spicy Southern Kitchen. Loaded with strawberries, blueberries and fresh whipped cream, these brownies will be the talk of the town!
We hope this ultimate red, white and blue recipe roundup inspires you to make a patriotic dish for your next get-together with friends and family!