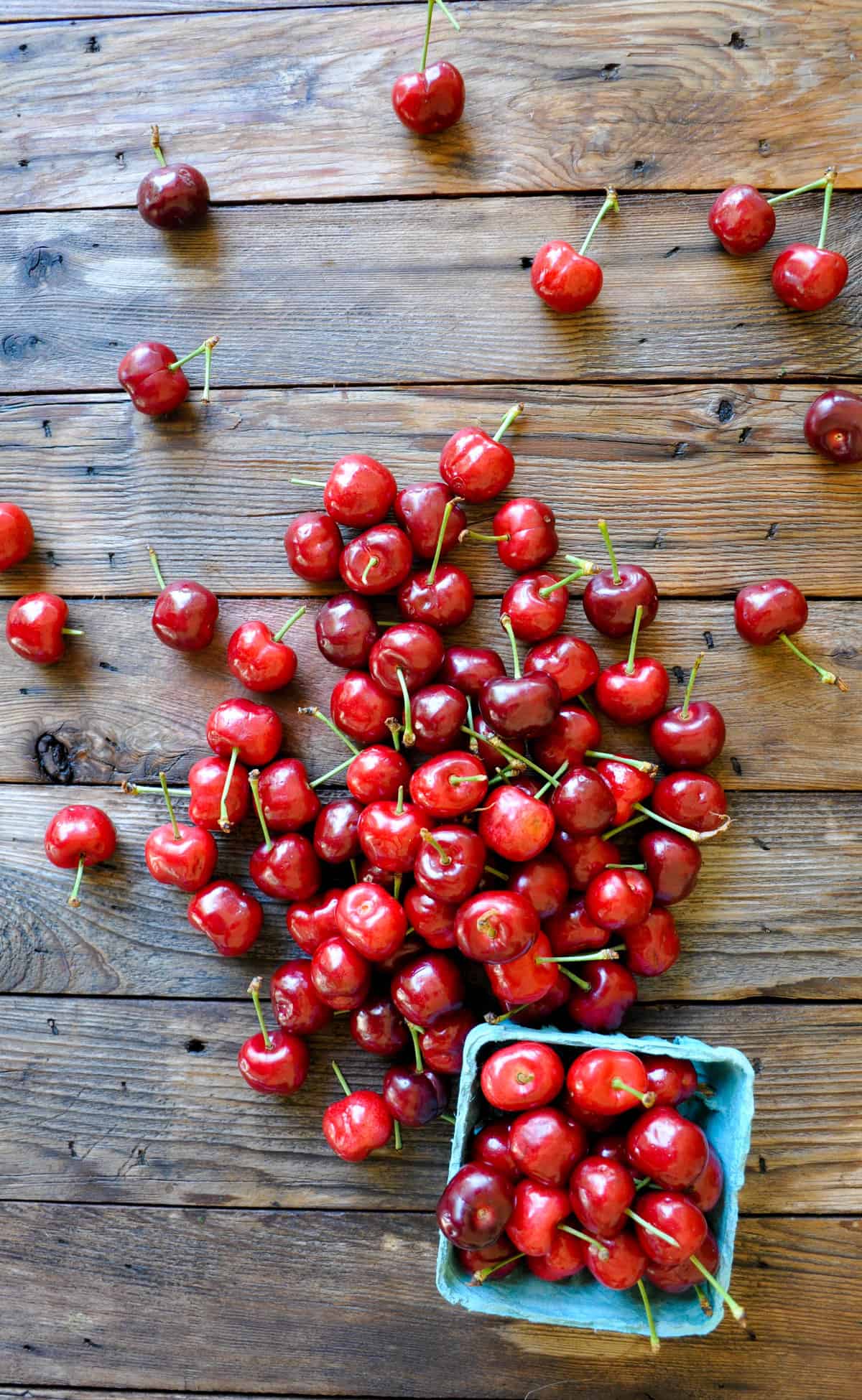 CA GROWN Blog
Discover. Learn. Connect.
California Cherry Recipe Roundup
June 24, 2020
Eat the Season!
Sign Up For Weekly Recipes
« Back to Recipes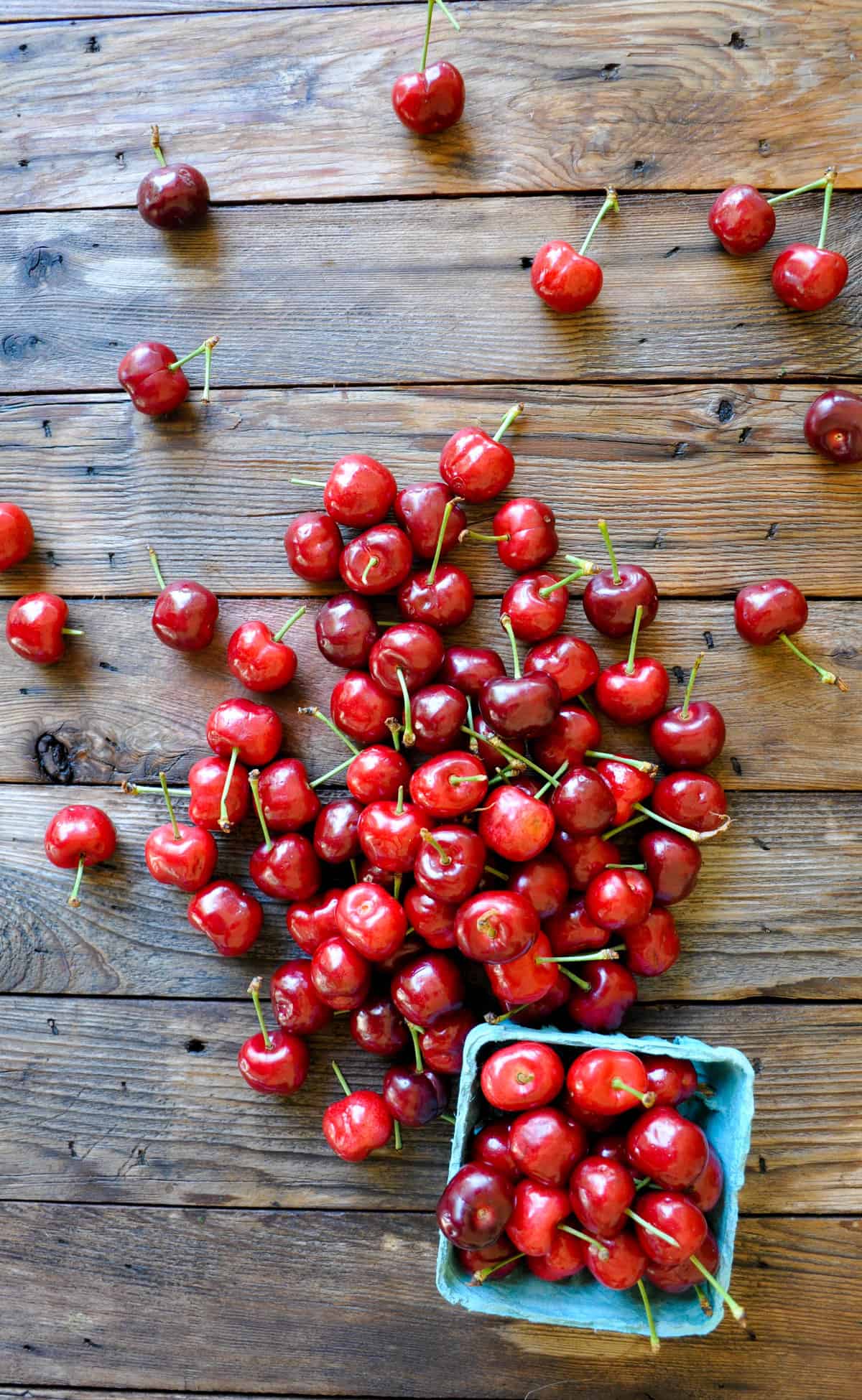 California Cherry Recipe Roundup
Time to head to the store and load up on fresh cherries before they're gone and make a few of these recipes from our Cherry Recipe Roundup! Fresh cherry season typically runs from April through June in California, so your time is limited! We don't want you to miss out on these amazing recipes we've rounded up for you to use.
California cherry growers are about 850 strong in California and they grow six different varieties for our utter enjoyment. The differences are subtle but each variety has it's own distinct flavor and readiness during peak season.
The varieties are Bing, Brooks,Chelan, Coral, Rainier, and Tulare!
Let's not waste any time and dig right in…
Vanilla Almond Ice Cream Cherries and Pistachios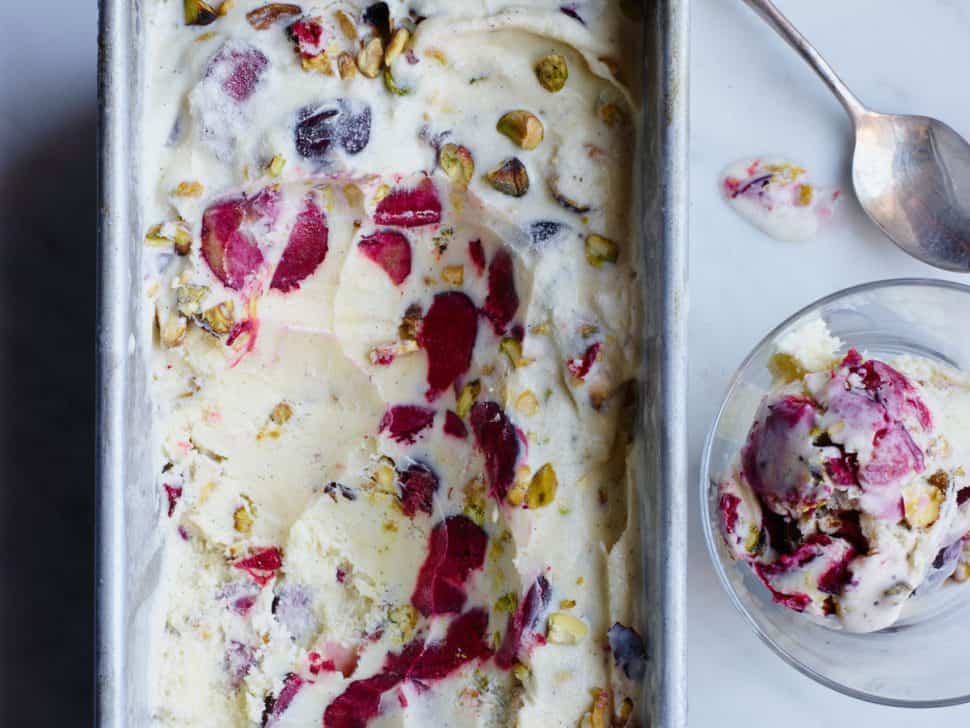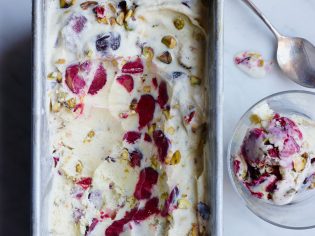 No Ice Cream Maker? No problem! You don't need one to whip up a batch of this Vanilla Almond Ice Cream with Cherries and Pistachios from Food & Wine.
Cherry Basil Tabbouleh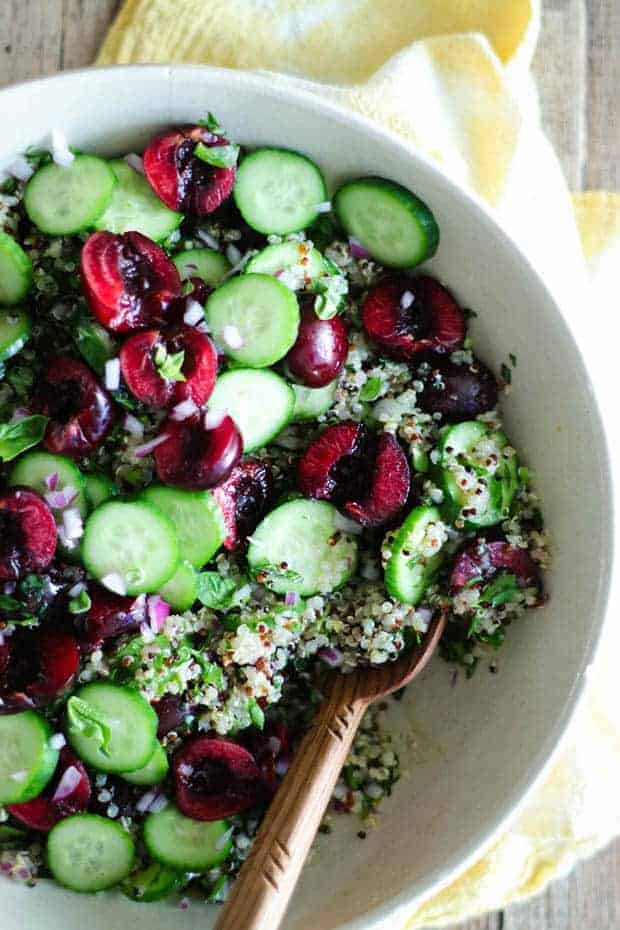 Healthy doesn't have to be boring. Packed with quinoa, basil and dark sweet cherries, This Mess is Ours' sweet and savory Tabbouleh is a superfood superstar.
Grilled Cherry Shortcake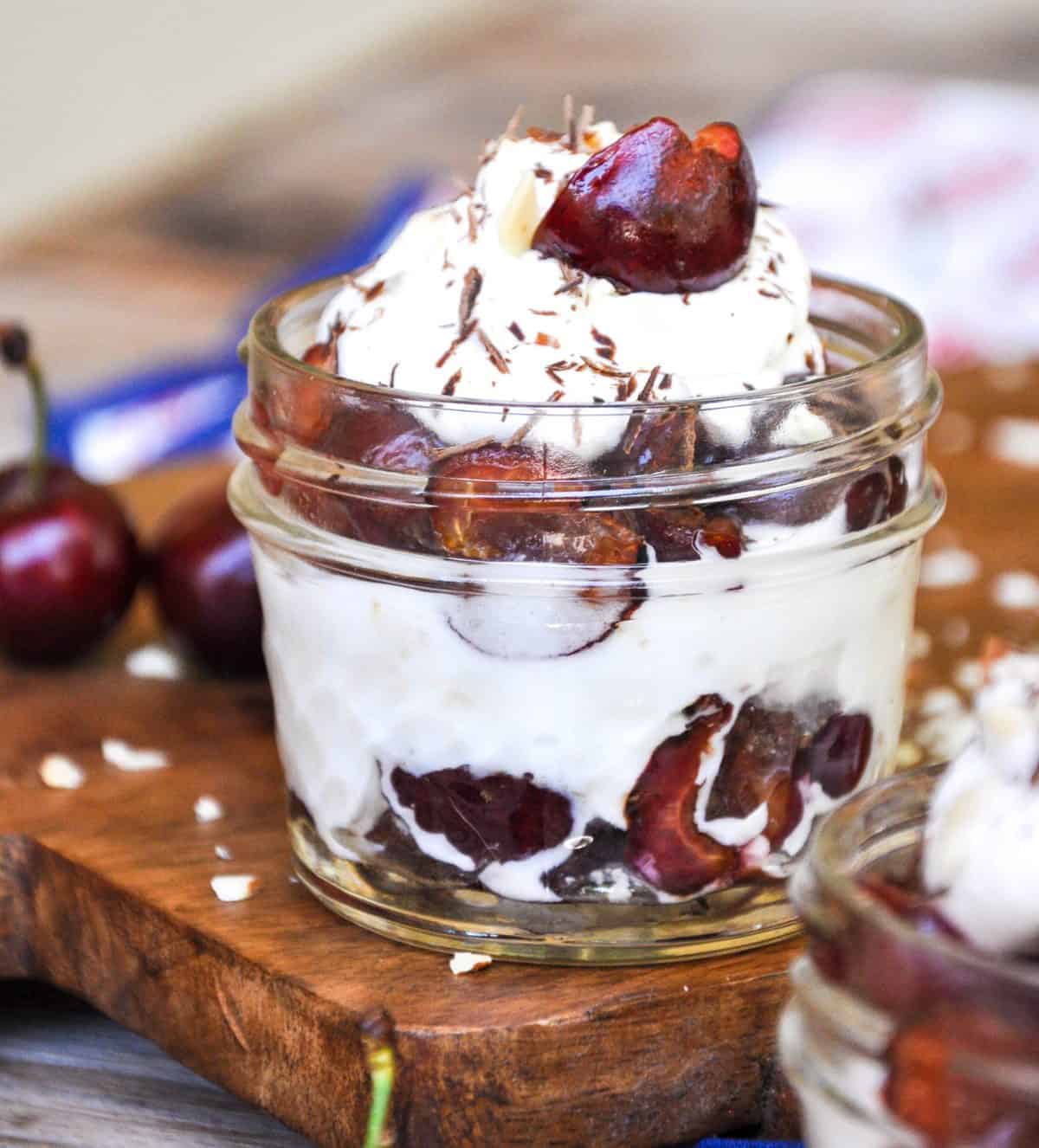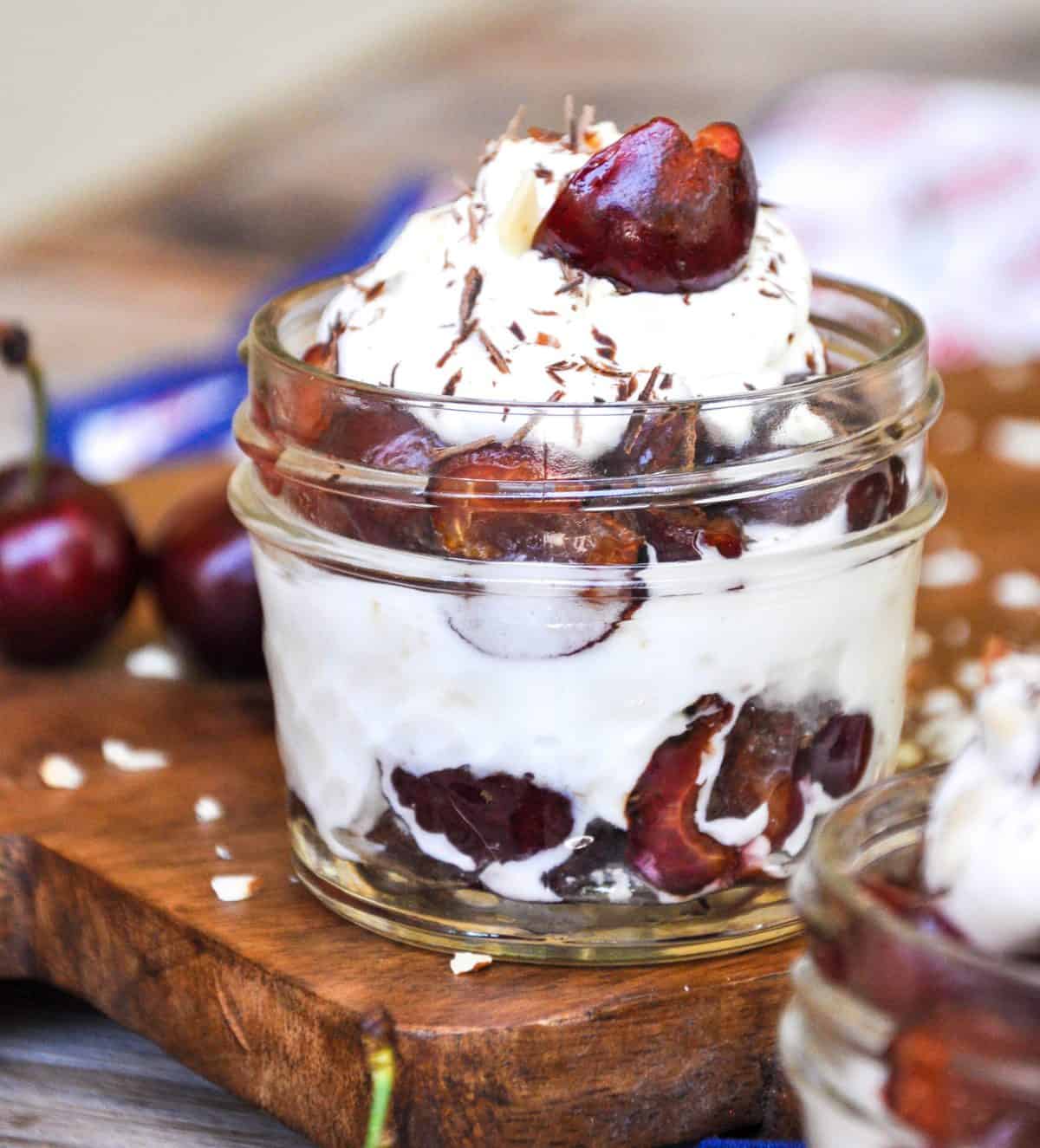 Step aside, Strawberry Shortcake. This grilled cherry version is giving us all the summer feels.
Ginger Beer Cherry Vodka Soda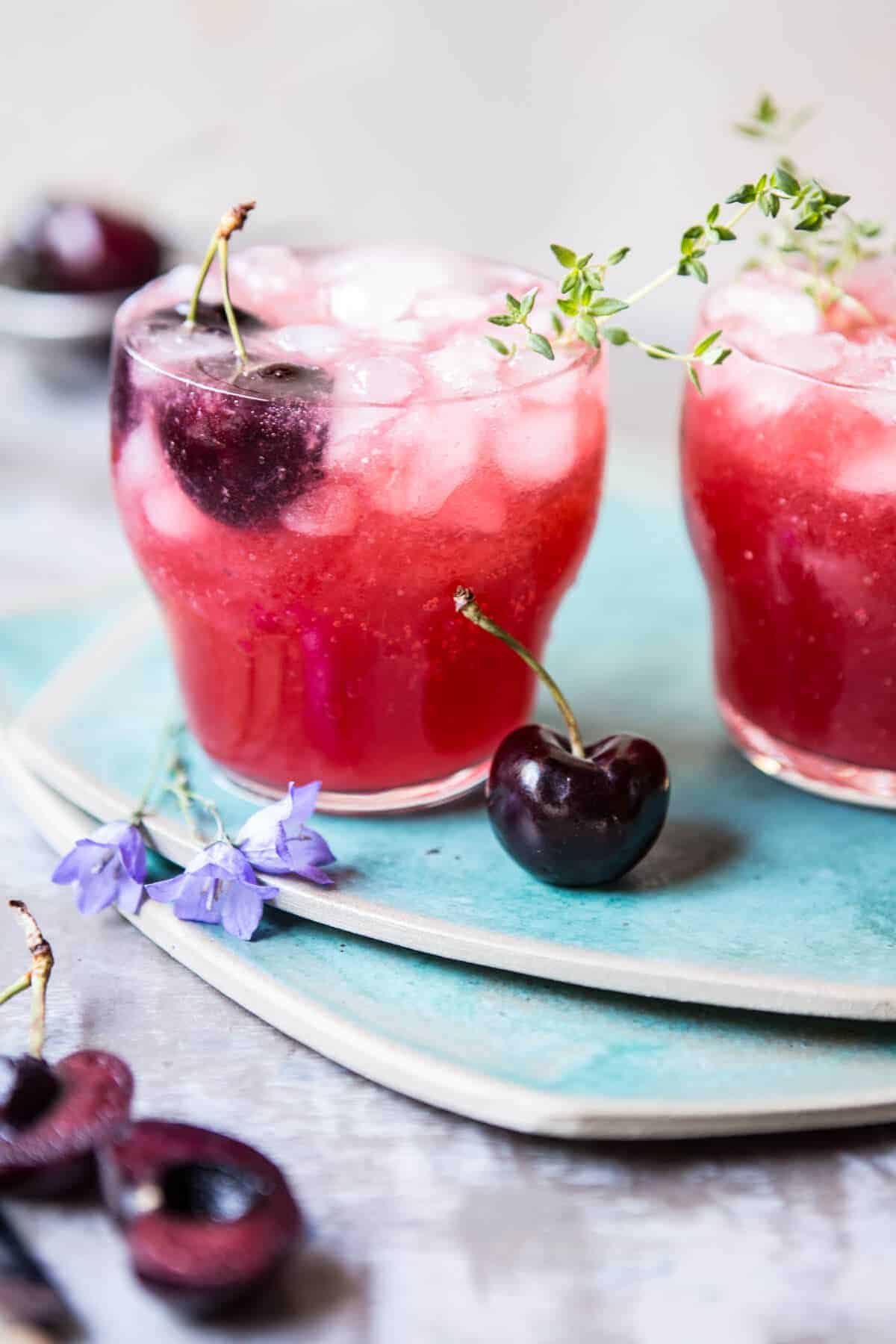 No recipe round up would be complete without a fabulous cocktail recipe. This Ginger Beer Cherry Vodka Soda from Half Baked Harvest pairs perfectly with hot summer nights on the patio.
Cherry Clafoutis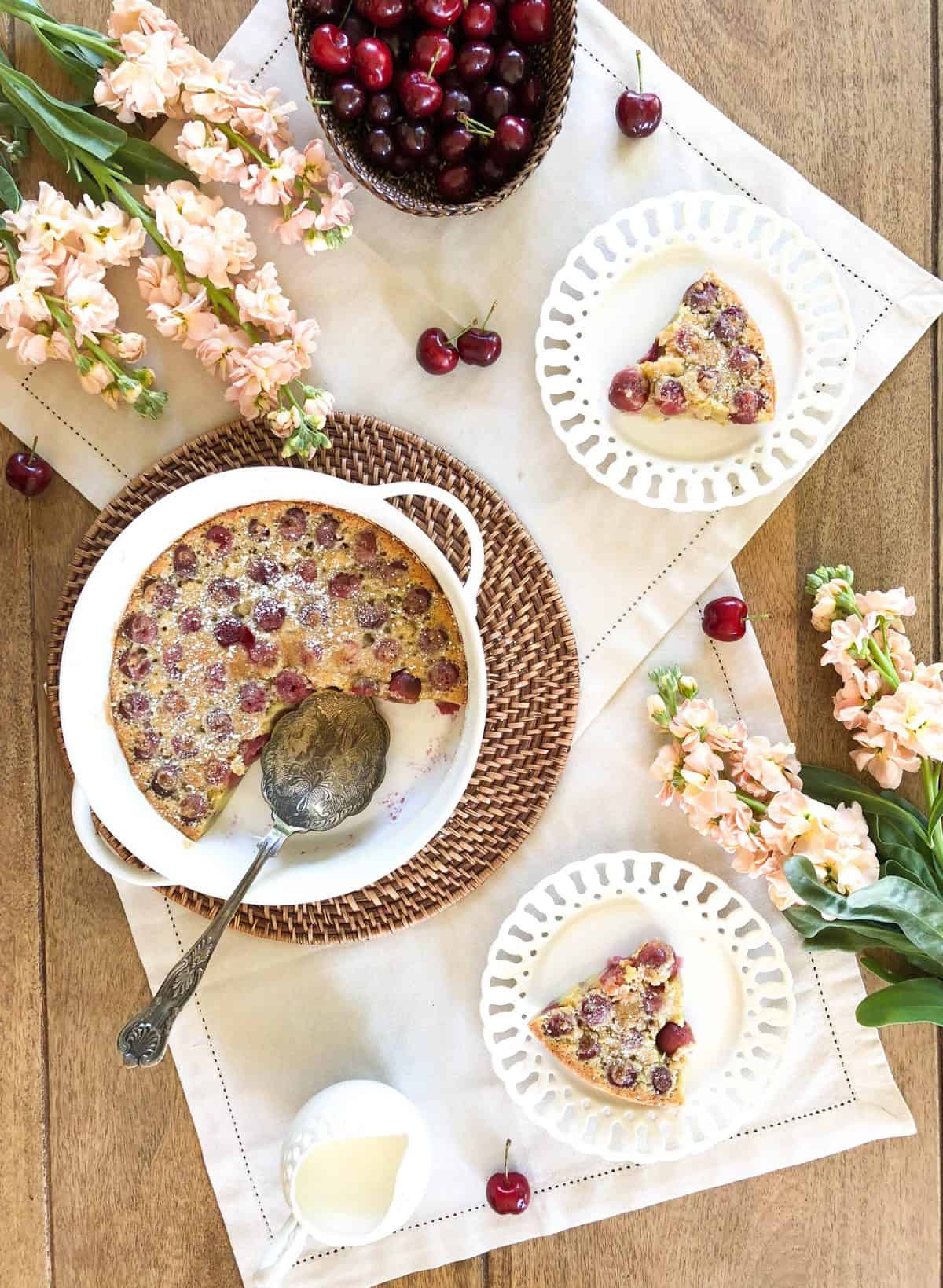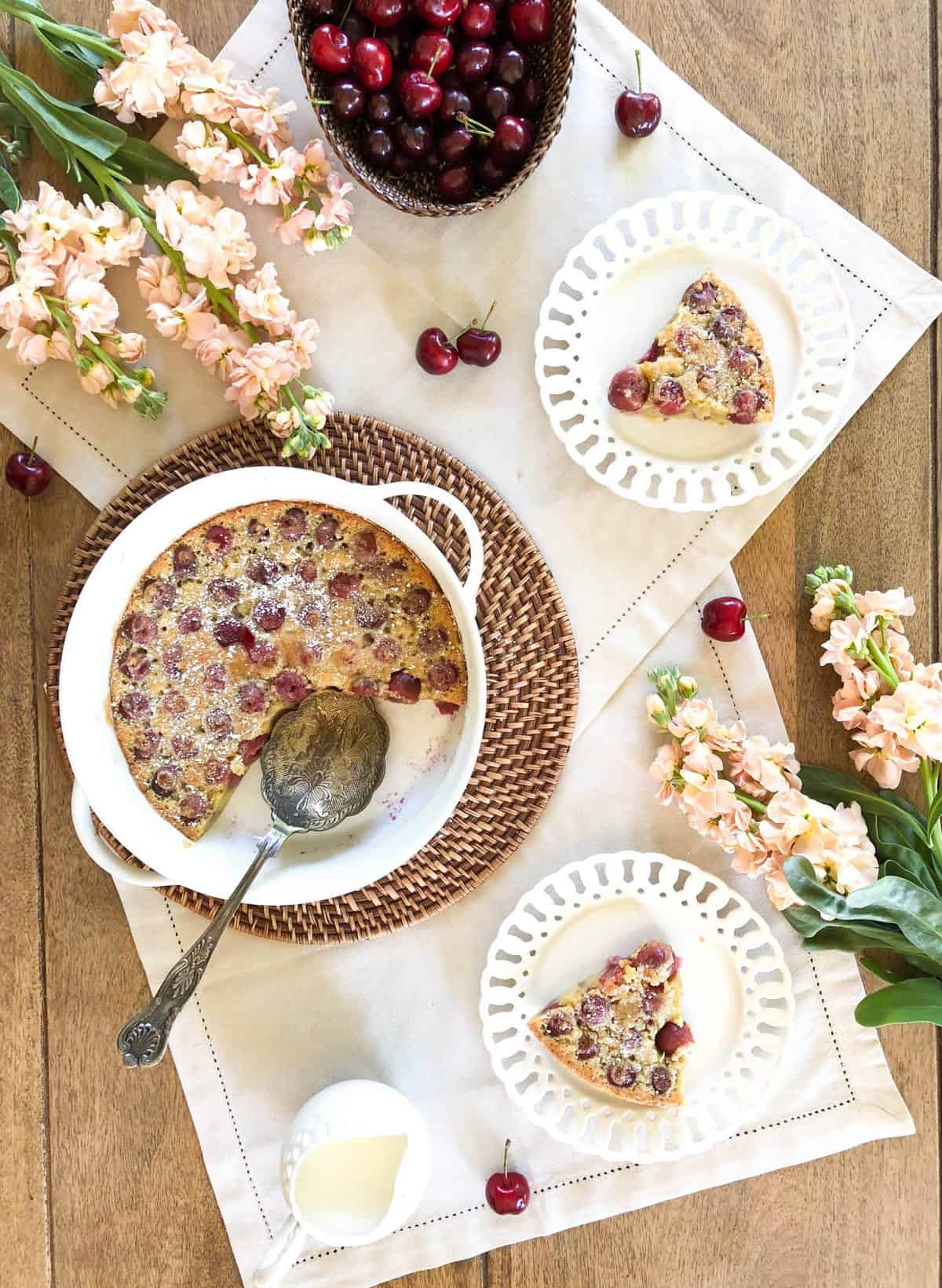 Part custard, part cake, this elegant Cherry Clafoutis is all we ever wanted in a summer dessert.
Cherry Jam Streusel Muffins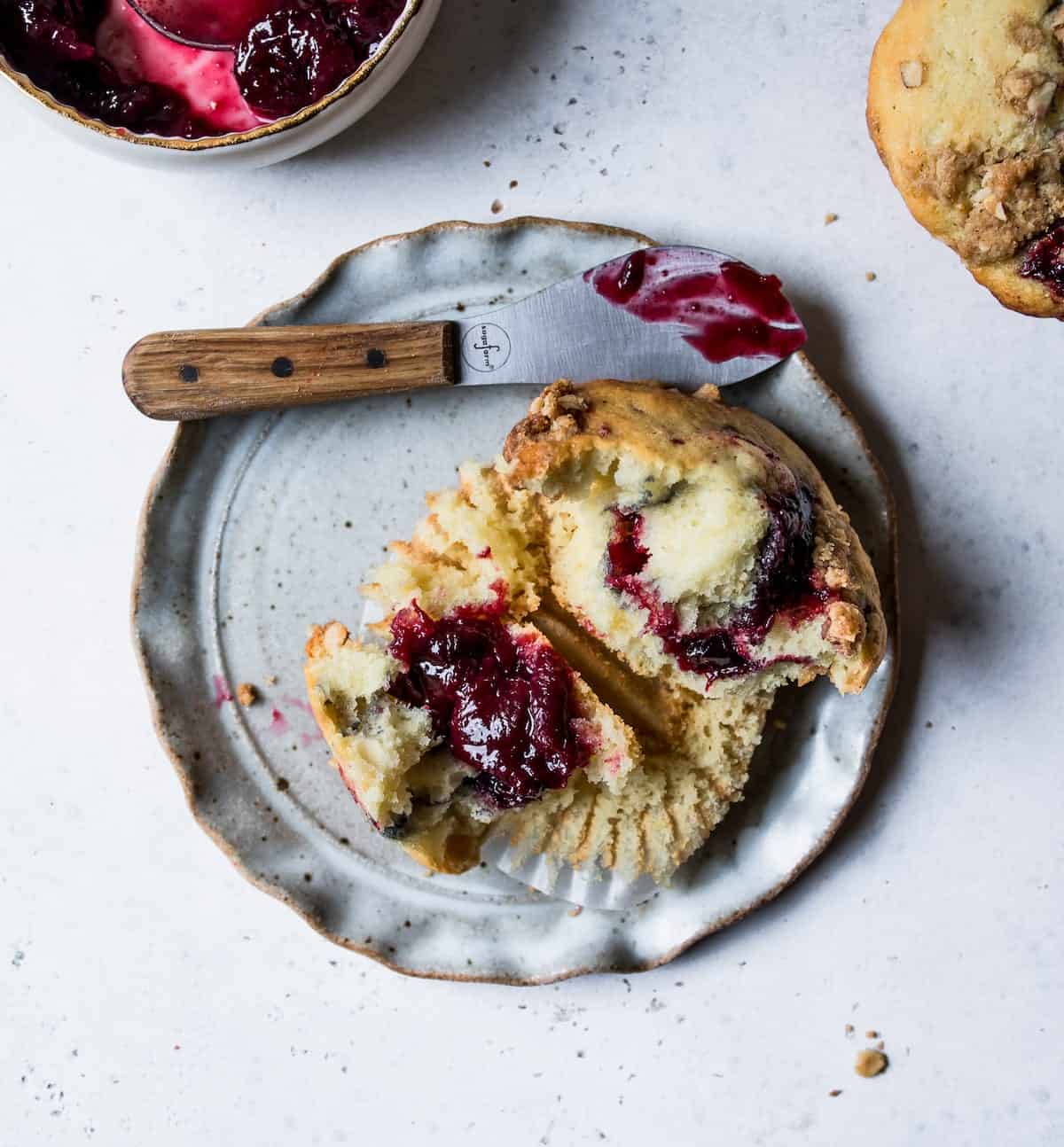 These light, fluffy muffins are totally our jam…we're obsessed with the sweet cherry filling. Another fabulous + fresh baking recipe from Displaced Housewife.
Cherry Lime Bars
One bite of these Cherry Lime Bars and you'll be totally hooked. See for yourself! Get the recipe from Husbands that Cook.
Dark Chocolate, Tart Cherry, Sea Salt Cookies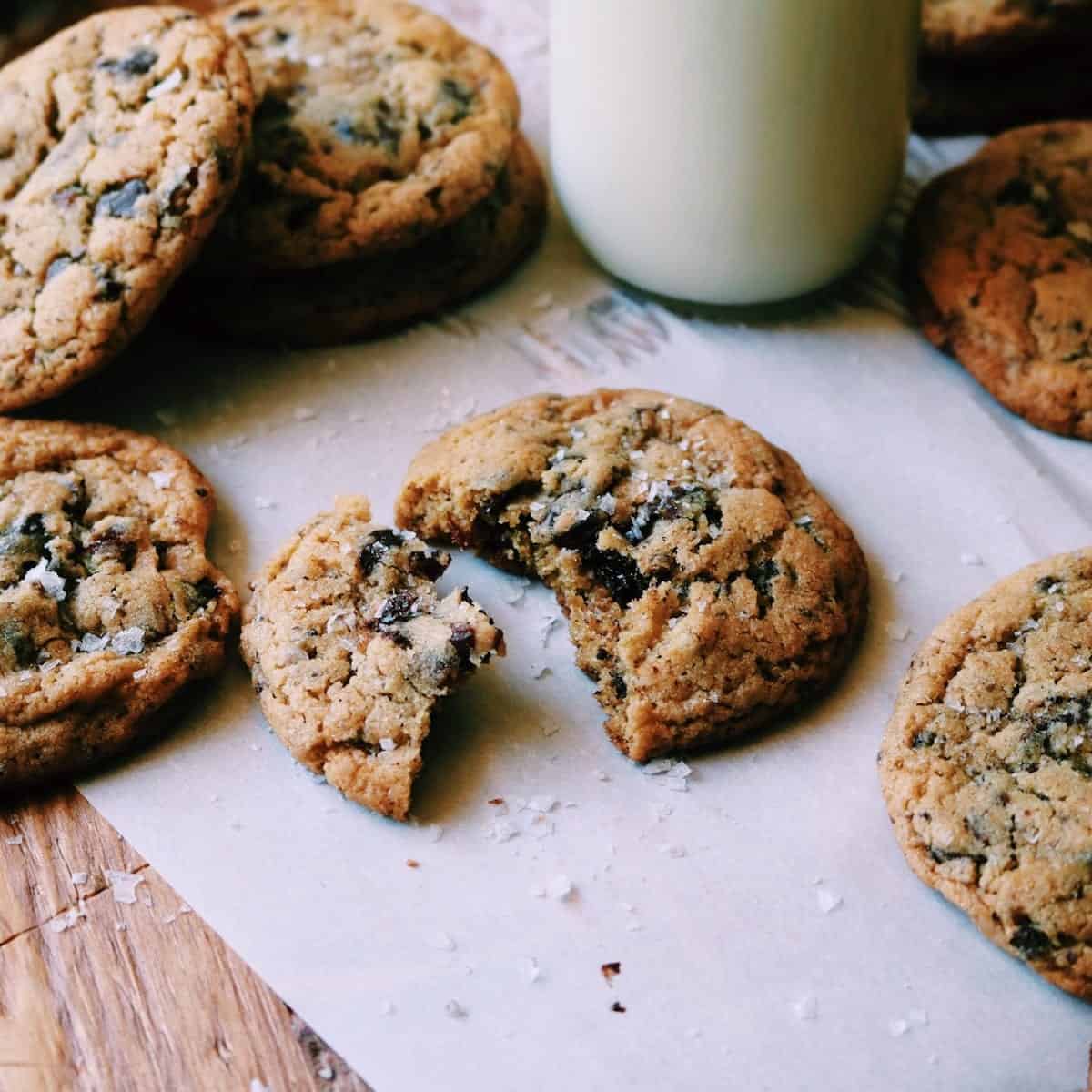 Say hello to our new cookie crush – Dark Chocolate, Tart Cherry and Sea Salt Cookies. You're gonna want to bake a double batch.
Frozen Cherry Lemonade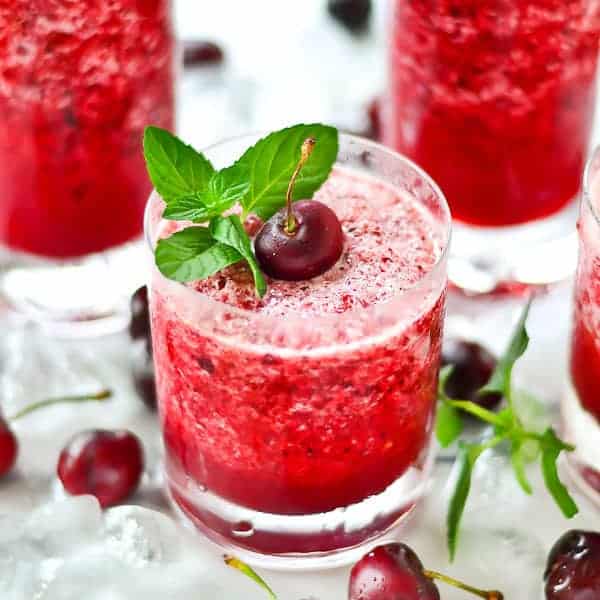 This Frozen Cherry Lemonade is sure to be a hit with the whole family. Get the cool recipe from G-Free Foodie.
Cherry Garcia Ice Cream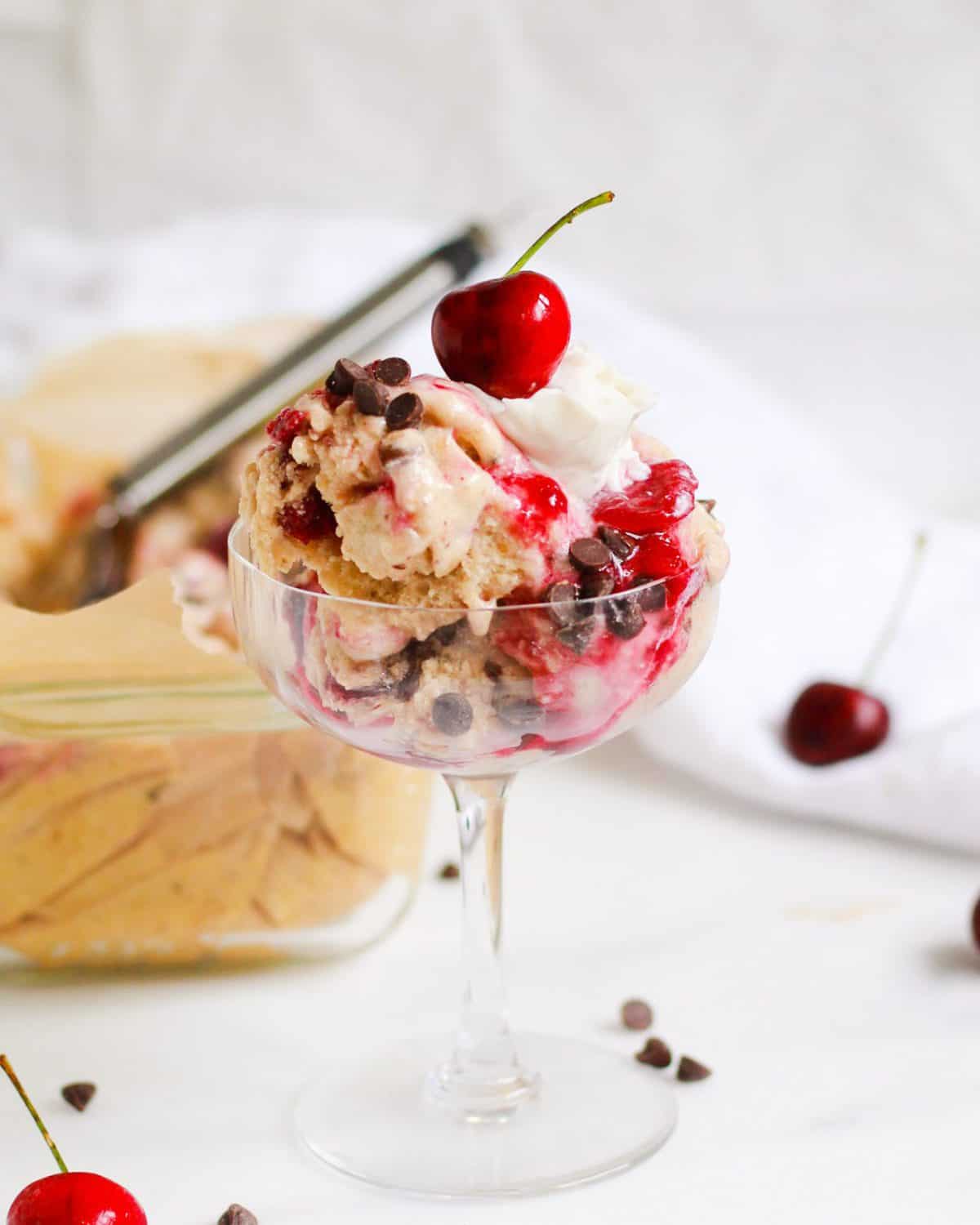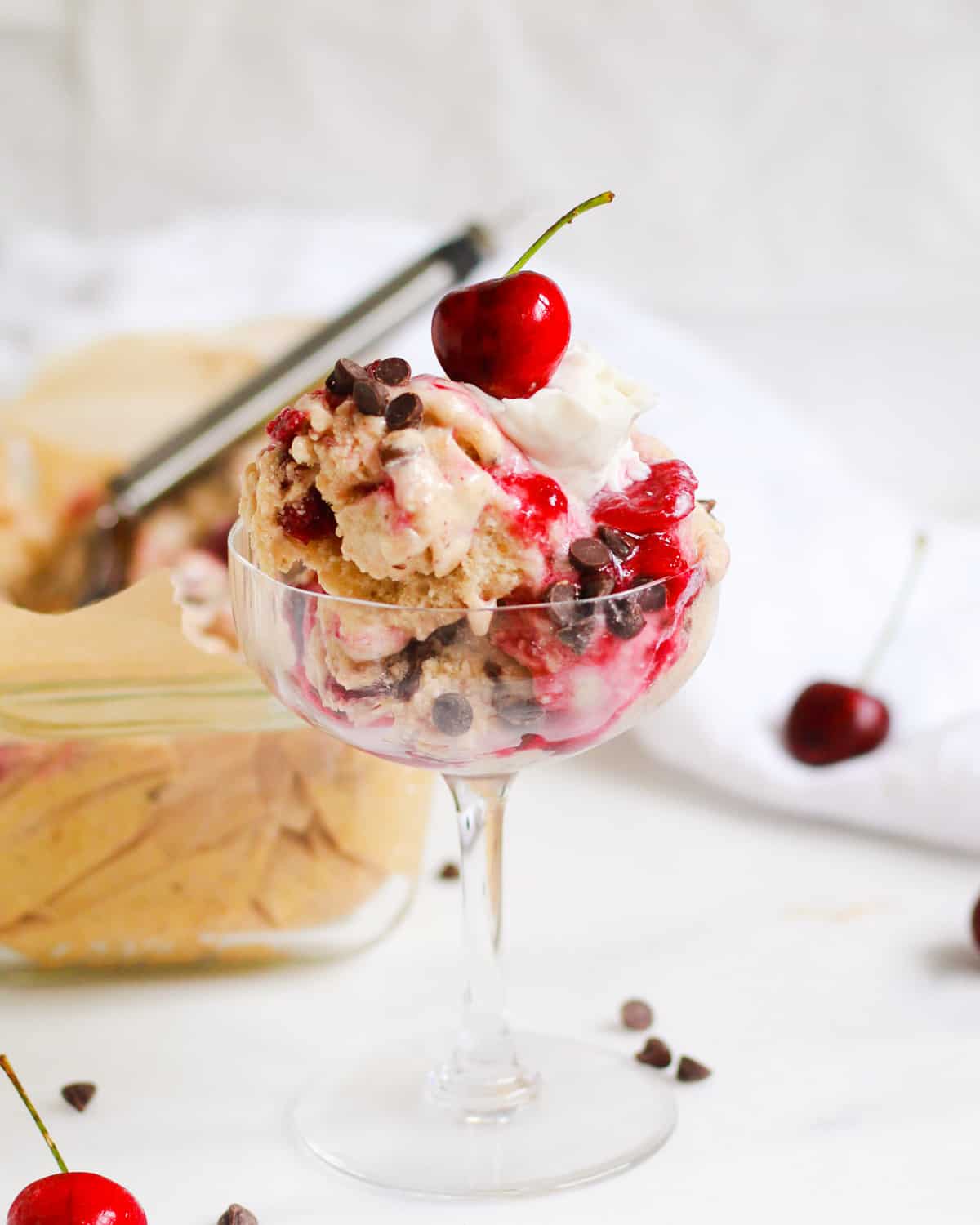 You'll NEVER believe that this Cherry Garcia Ice Cream is Paleo-friendly and vegan. Watch out Ben & Jerry's…you've got some serious competition from Banana Diaries.
Cocoa-Rubbed Pork Tenderloin with Cherry Salsa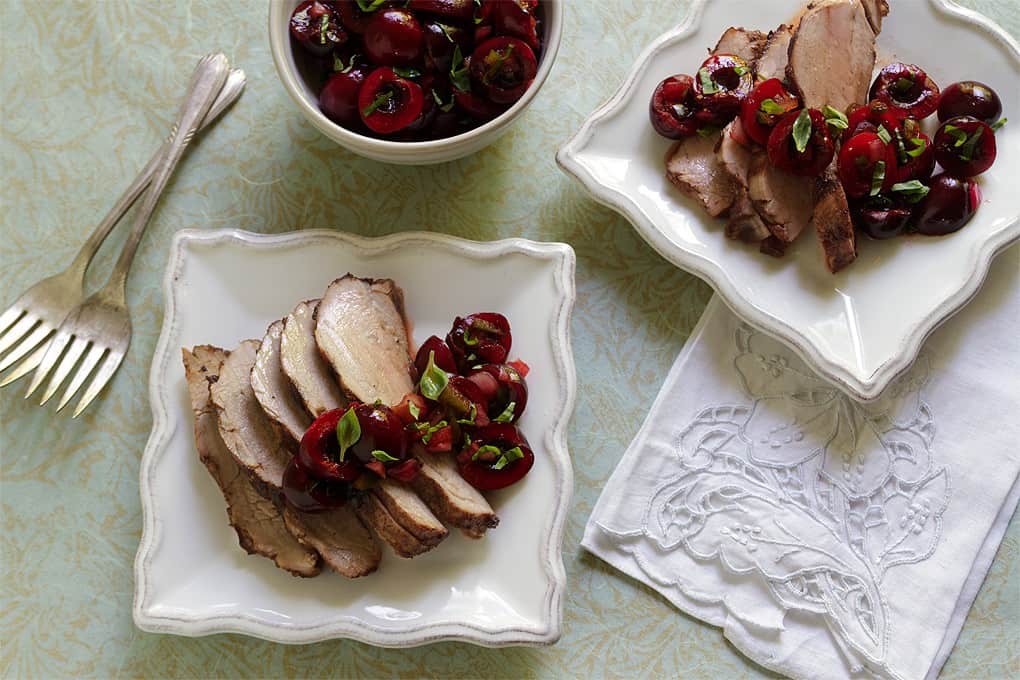 Cherries aren't just for dessert! This tart cherry salsa by Aida Mollenkamp gives grilled pork tenderloin some serious gourmet vibes.
Raw Chocolate Cherry Cake with Caramelized Prunes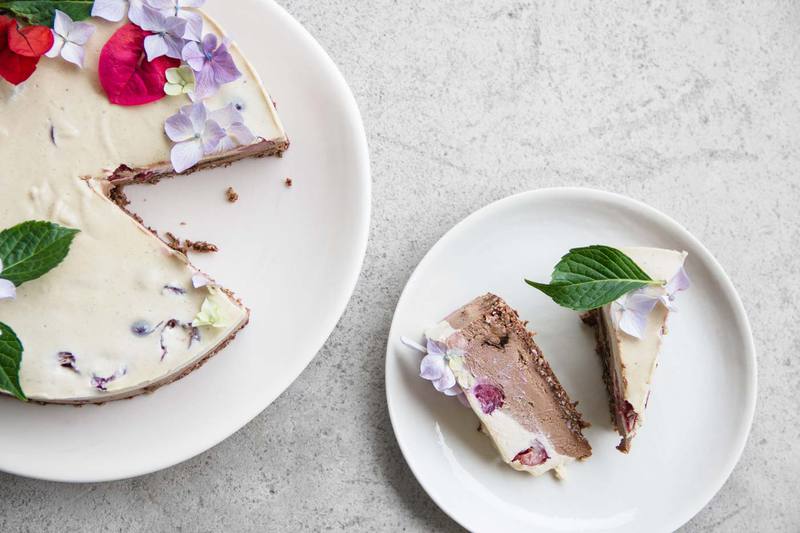 Healthy, easy and delicious? This no-bake cake is the total package. This Raw Chocolate Cherry Cake from Ascension Kitchen starts with a walnut oat crust and is topped with two delectable layers – chocolate infused with caramelized prunes and vanilla infused cherry.
Waffles with Vanilla Bean Cherries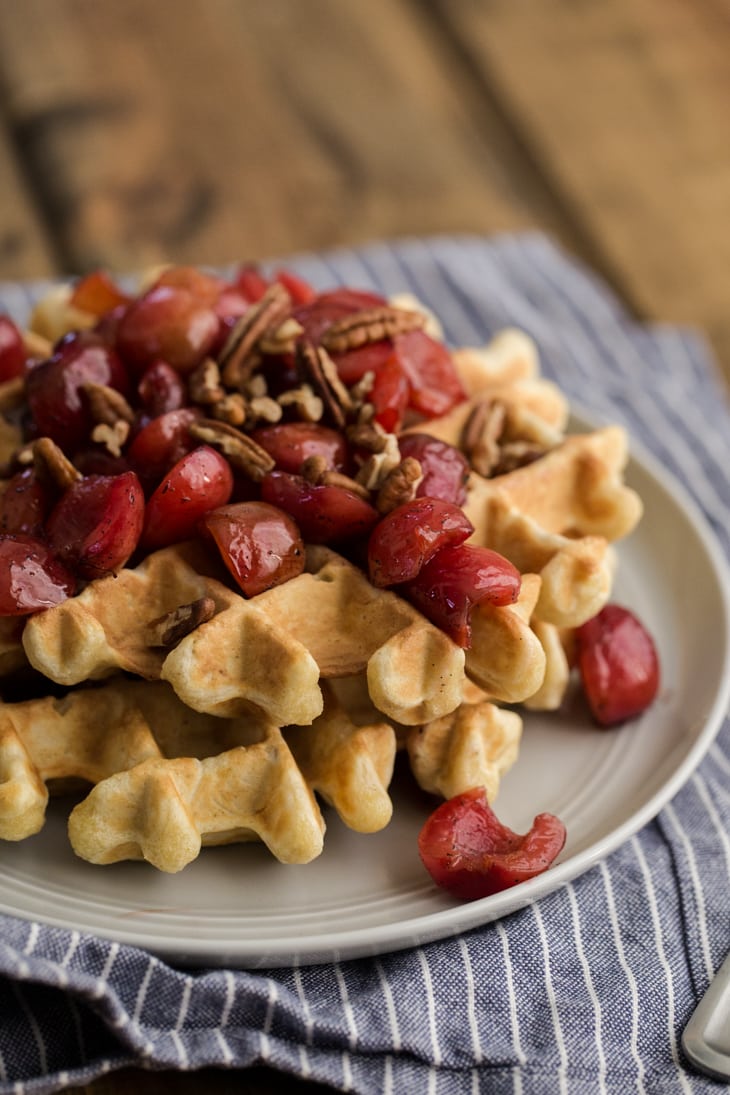 Waffles for the win. Naturally Ella's Waffles with Vanilla Bean Cherries are the perfect way to kick off your weekend.
Tart Cherry Vanilla Swirl Smoothie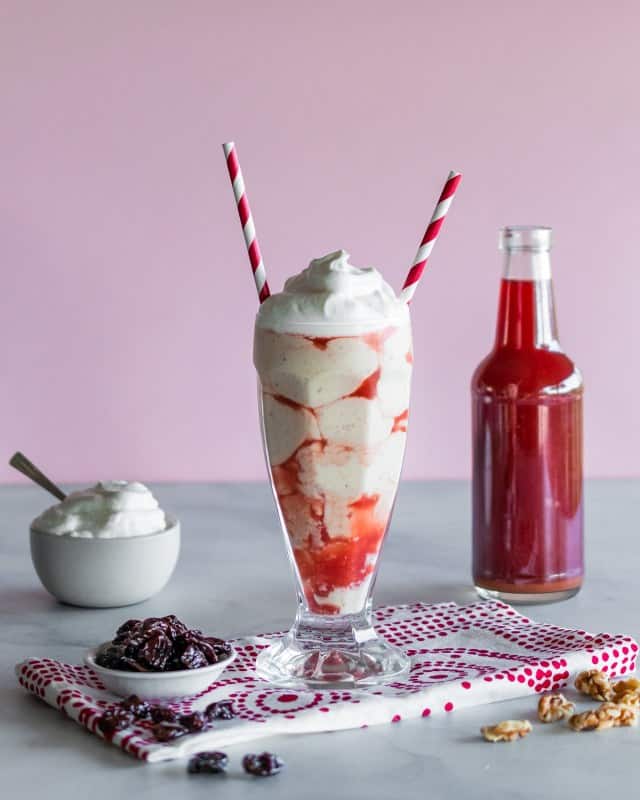 Dessert for breakfast? We're all in! This quick, easy Cherry Vanilla Smoothie from Husbands that Cook might taste like a milkshake but it's actually packed with healthy ingredients.
Chipotle Cherry Burger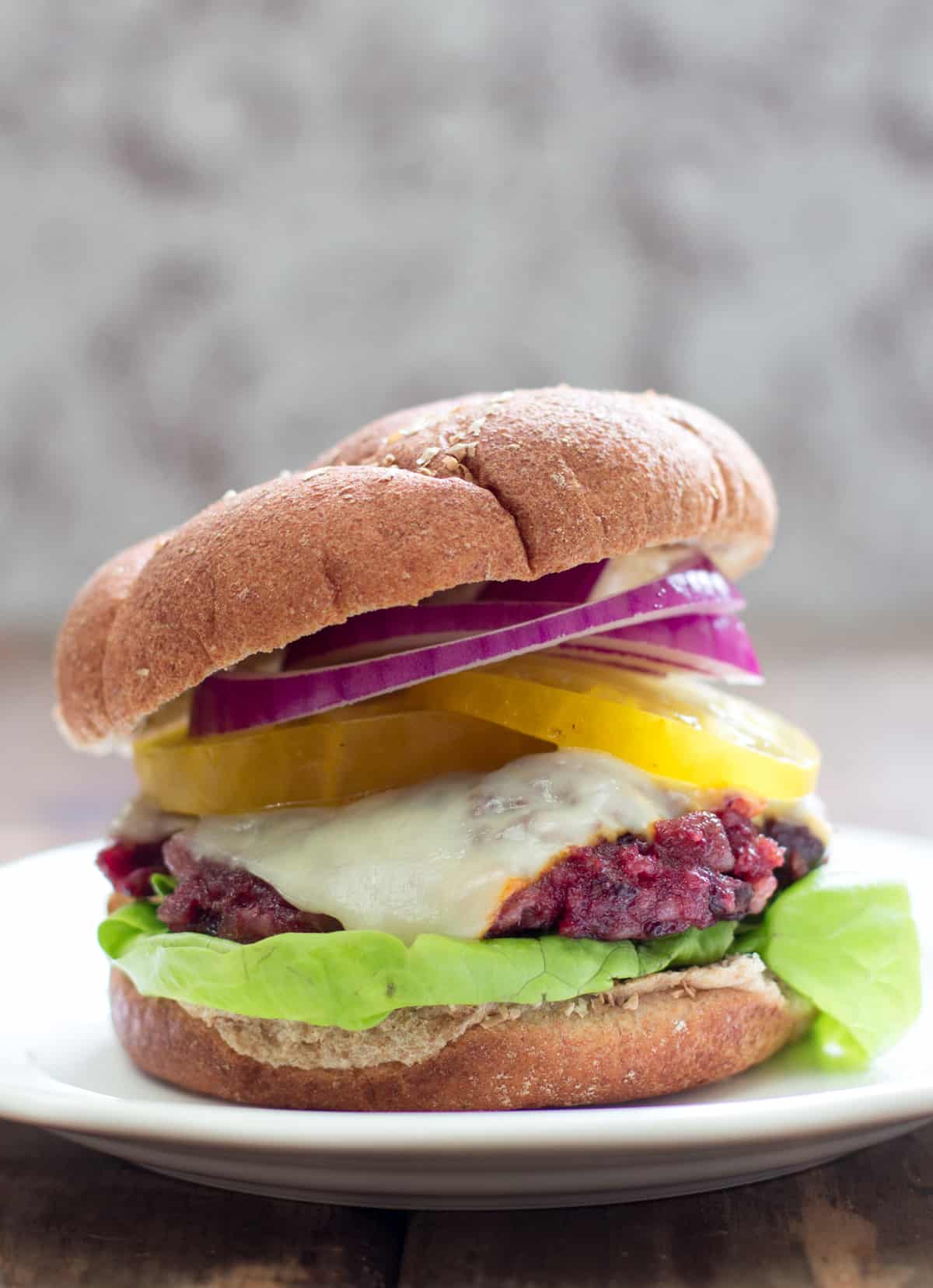 Mix it up on Meatless Monday with this Vegan Chipotle Cherry Burger by our friend Jerry James Stone.
The Best Cherry Pie (GF)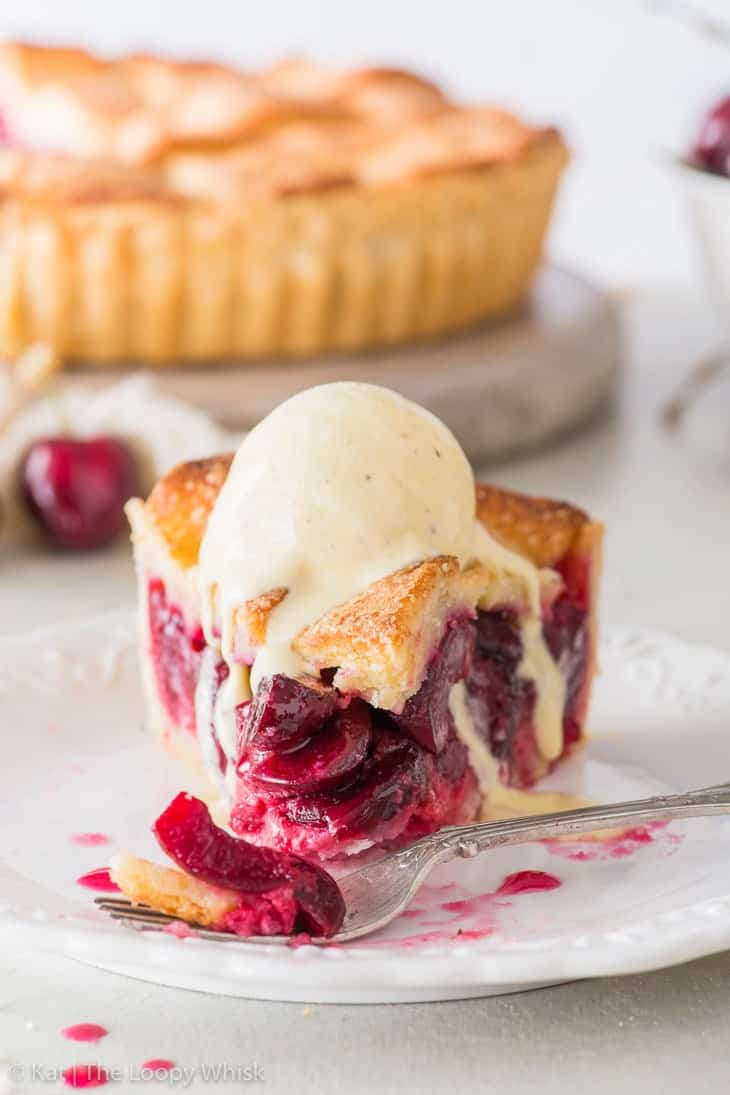 Classic cherry pie gets a gorgeous gluten-free makeover by baking expert Loopy Whisk.
The Ultimate Summer Fruit Board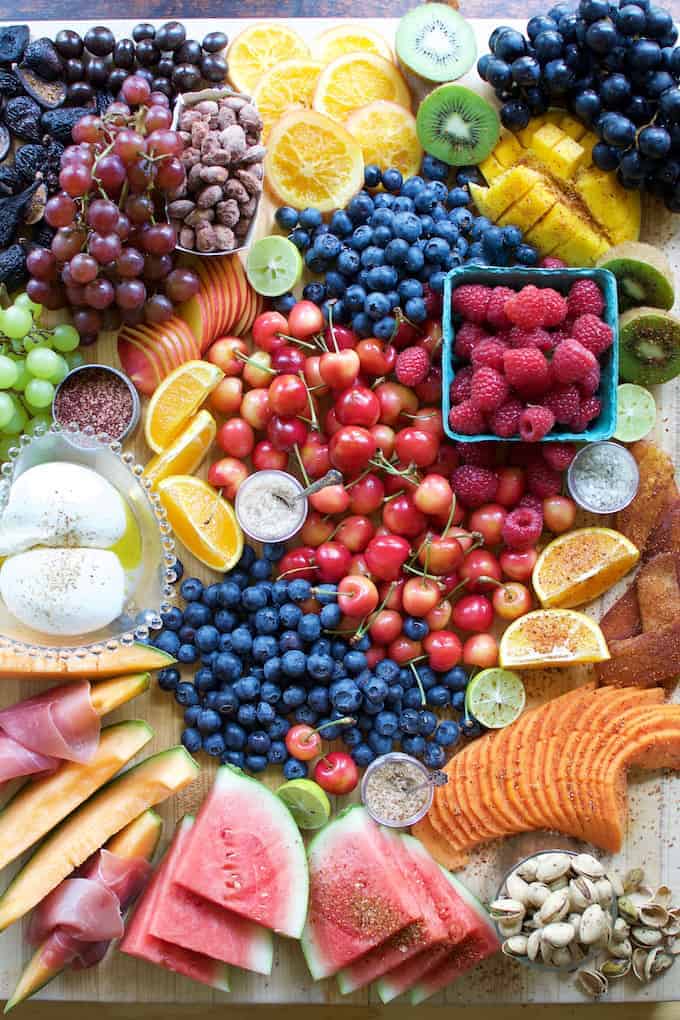 Highlight summer's bounty with a gorgeous fruit graze board with a pile of cherries, just like Hola Jalapeno does.
Grilled Baby Back Ribs with Smoky Cherry BBQ Sauce and Red Cabbage Citrus Slaw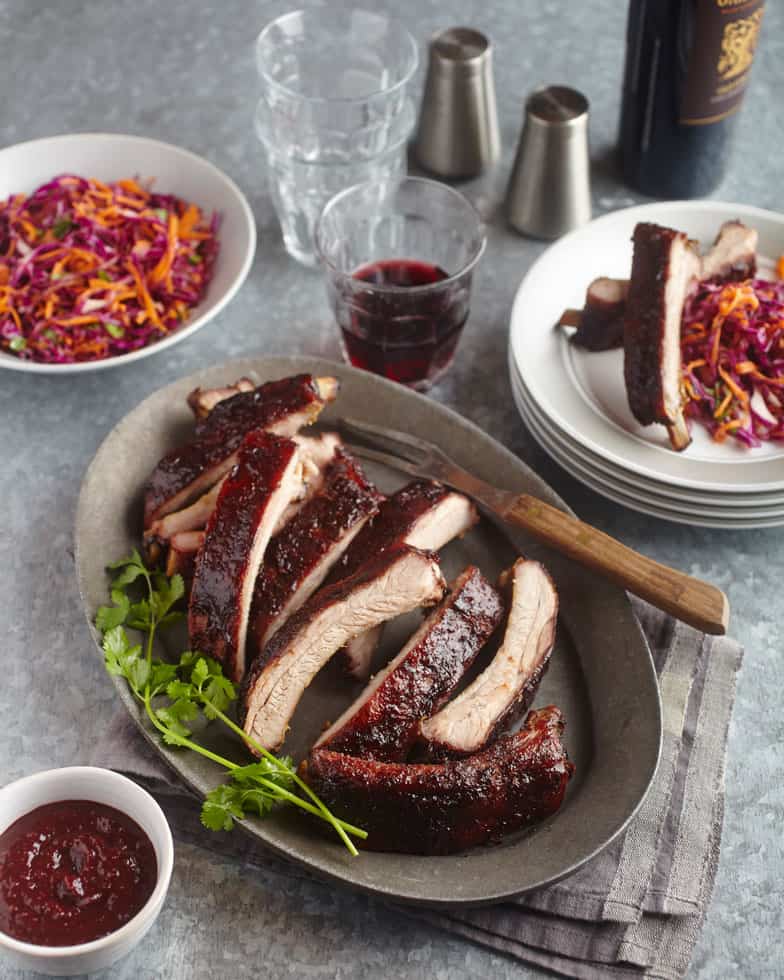 Fresh cherries round out the smoky heat of a feisty barbeque sauce that glazes tender pork ribs as they crisp on the grill. A perfect pairing with California Wines.
Fresh Cherry Pretzel Tart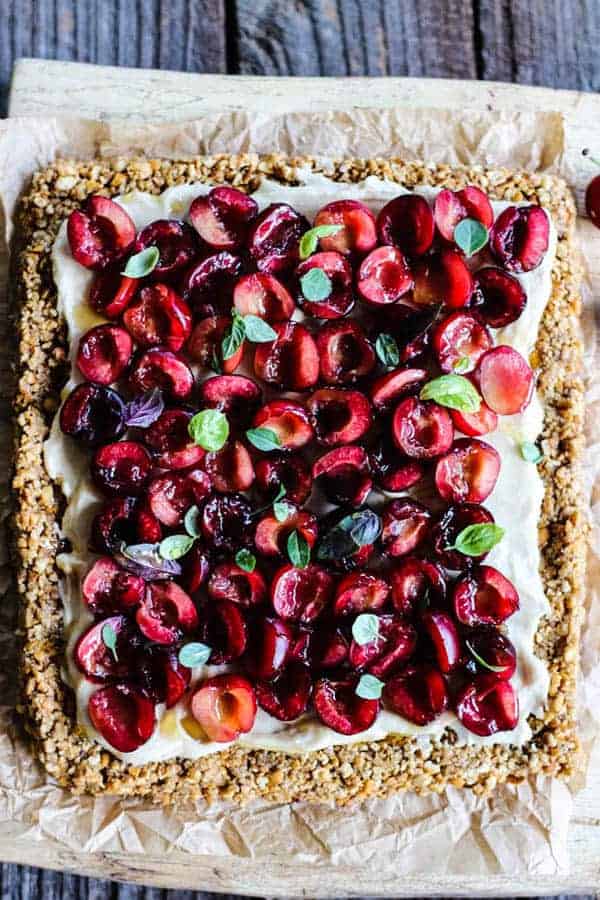 Sweet and salty desserts rock my world so this Cherry Pretzel Tart from This Mess is Ours hits all those earth-shattering notes
Cherry Galette (GF)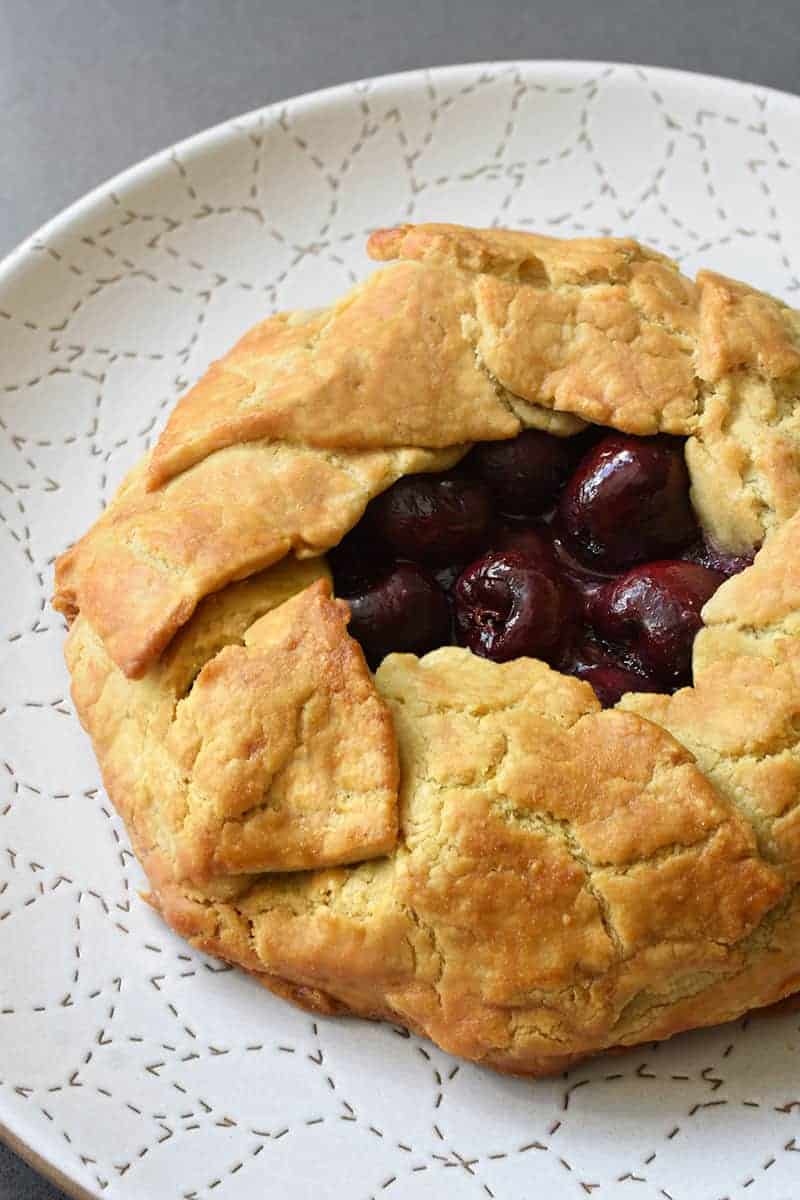 Simple, tasty and gluten free, this Cherry Galette from Nom Nom Paleo covers all the sweet spots
Fresh Cherry Limeade Cocktail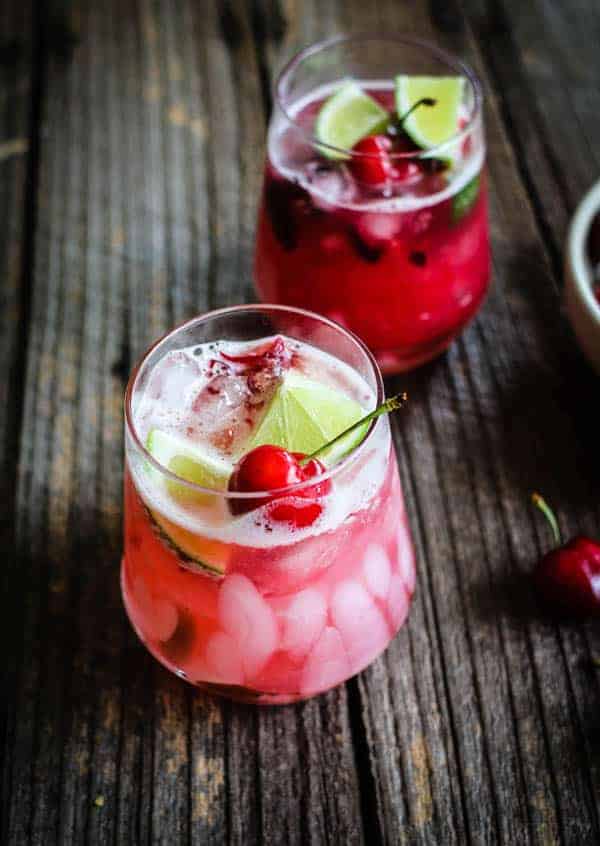 If there was ever a competition for summer in a glass, this Fresh Cherry Limeade Cocktail from This Mess is Ours wins the gold medal.