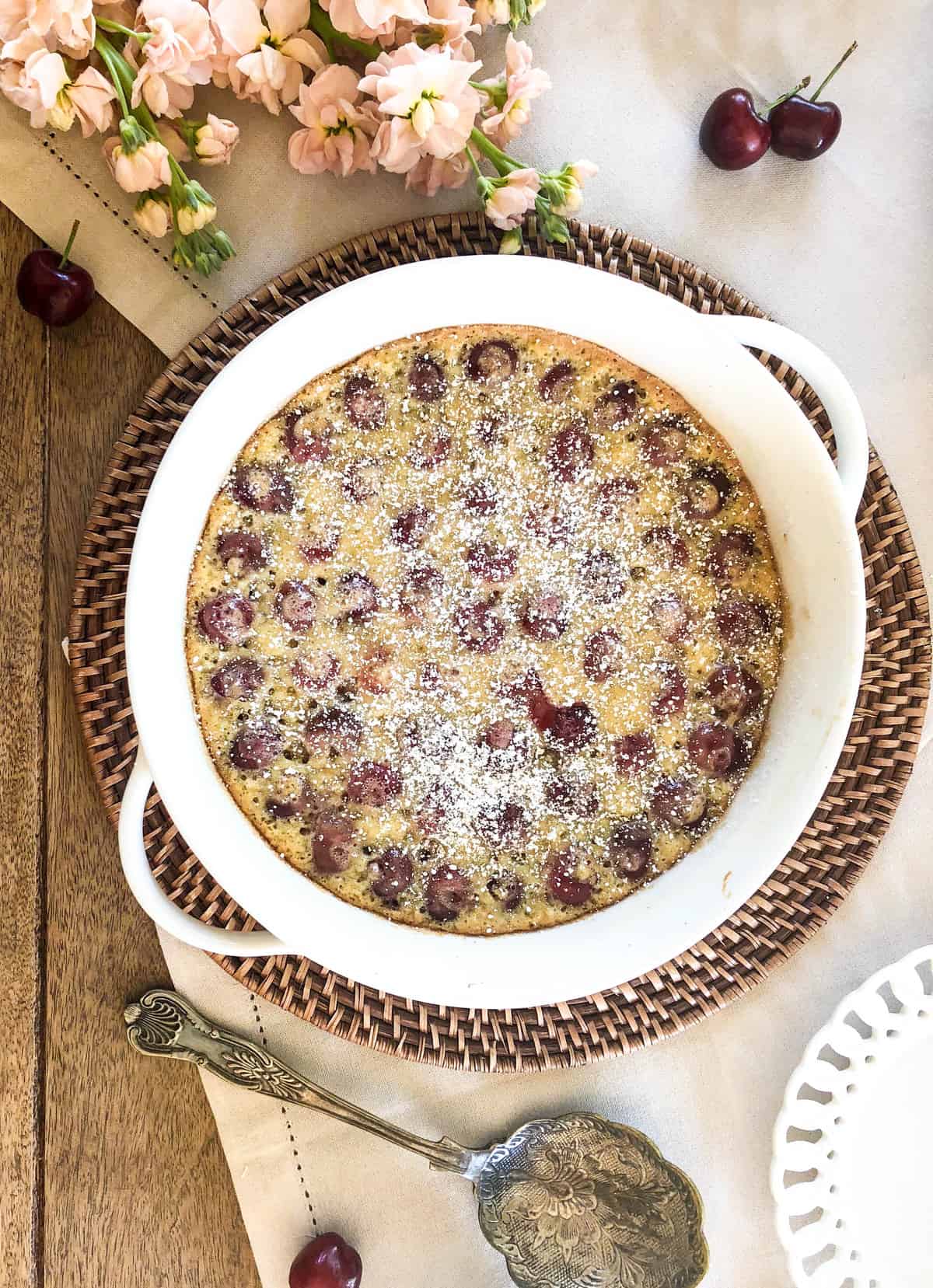 CA GROWN Blog
Discover. Learn. Connect.
Cherry Clafoutis
May 23, 2018
Eat the Season!
Sign Up For Weekly Recipes
« Back to Recipes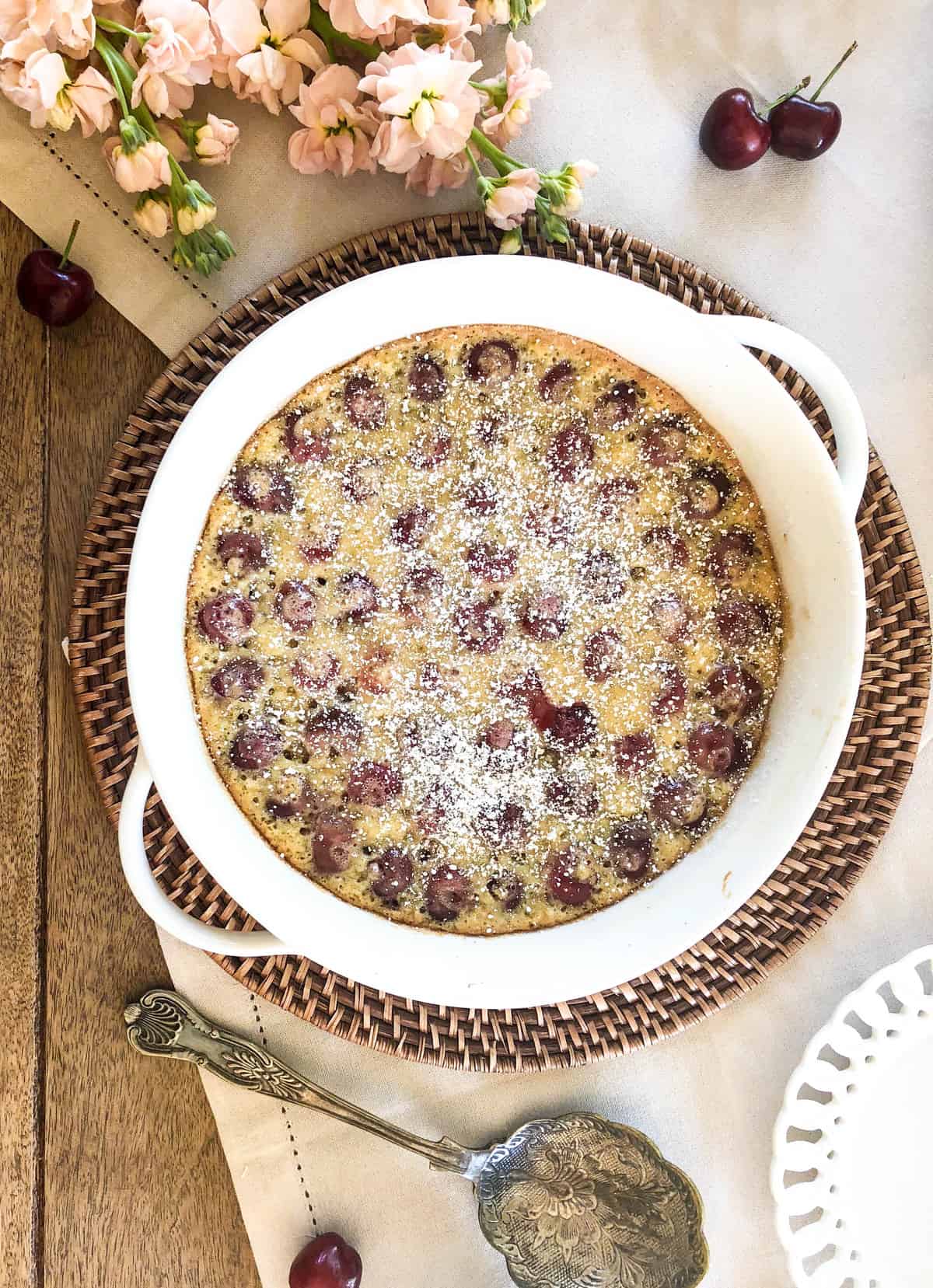 Cherry Clafoutis
This simple recipe for Cherry Clafoutis will wow guests with a delicious dessert – and you'll be surprised at how easy it is! The hardest part is pitting the fresh California cherries.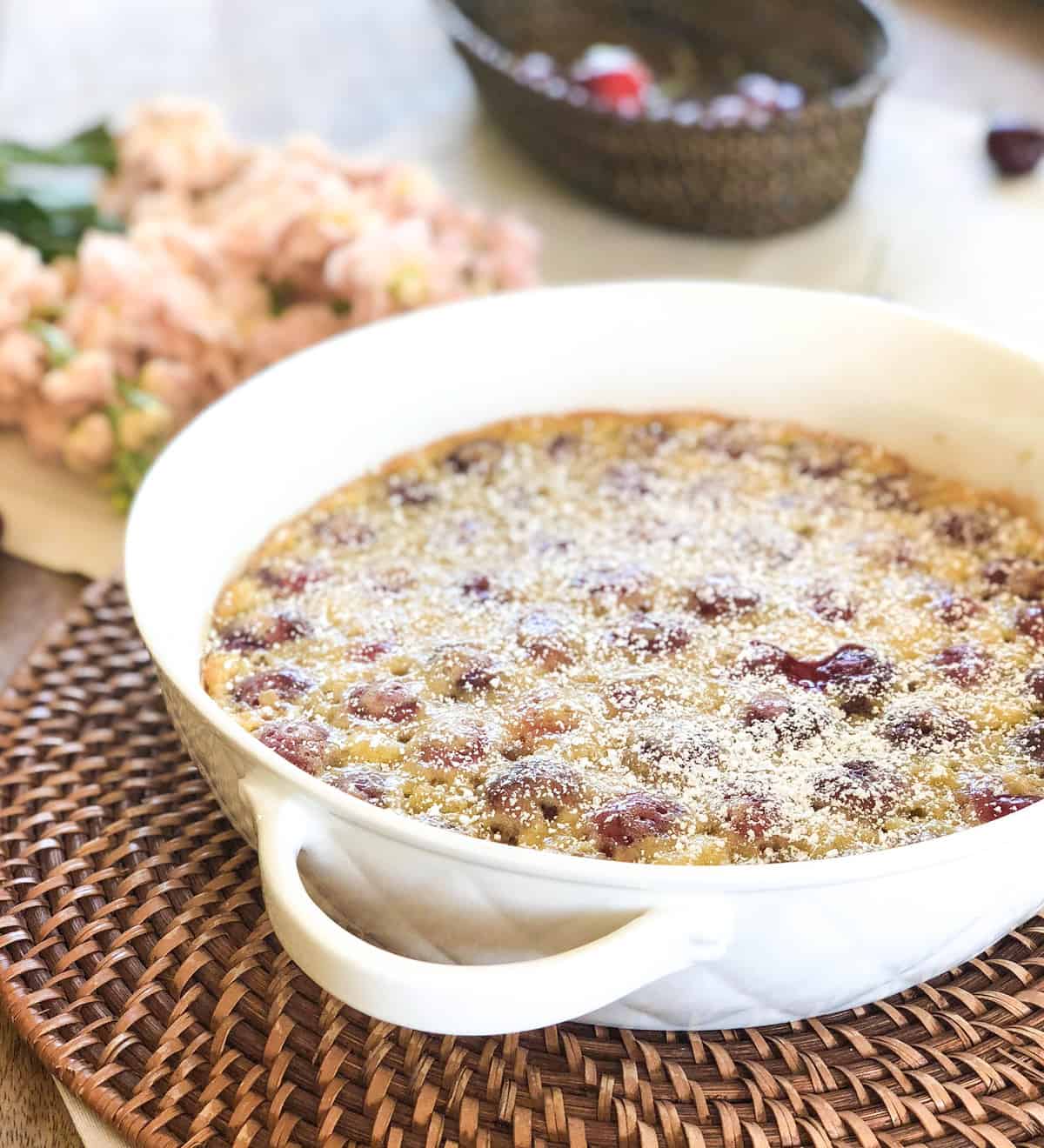 Clafoutis, Clafoutis!
My mom recently traveled to France and her stories of the fresh markets and simple dishes served has caused me to become obsessed with becoming more familiar with the French way of cooking. I am discovering that the French cook with fresh local ingredients and not a lot of fuss. Ingredients are easy to come by and not the Julia Child's approach that requires a grocery store haul of ingredients you've never heard of before!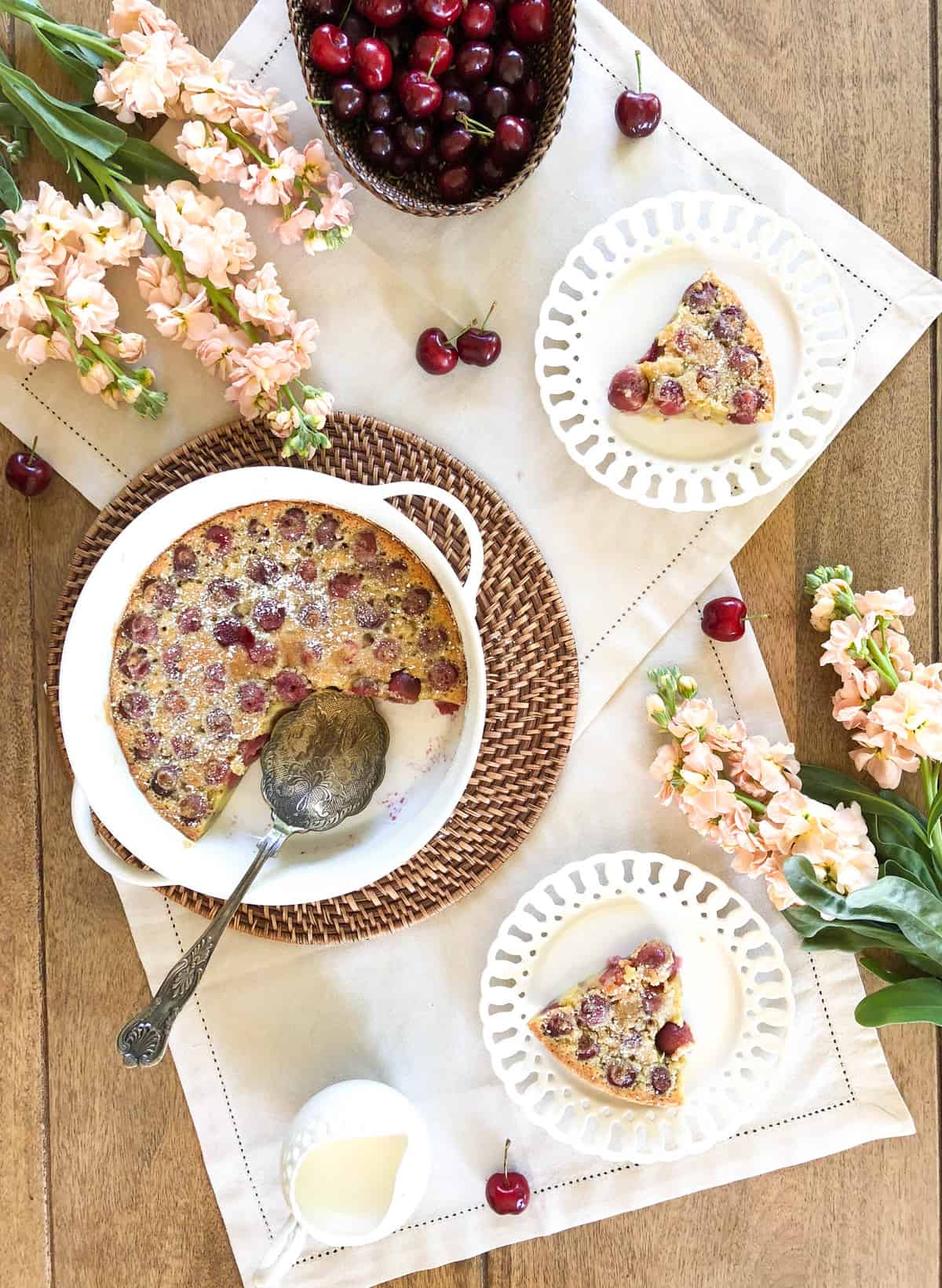 Well, Clafoutis (pronounced cluh FOO tee) is as French as it gets. And from this recipe, you will see why! Simple, fresh ingredients and no fuss.
What could be better for a summer night dessert?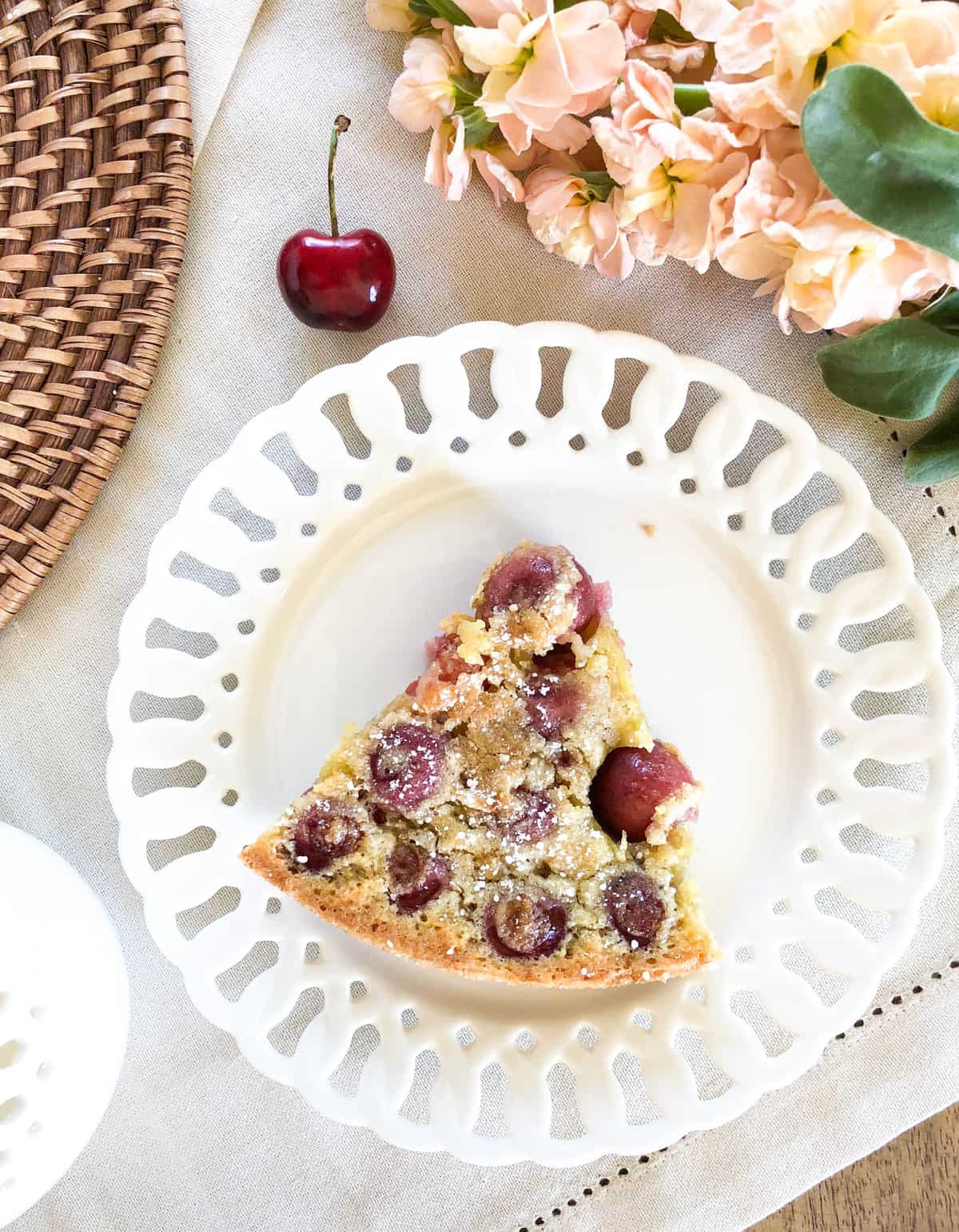 I say not much better than this Cherry Clafoutis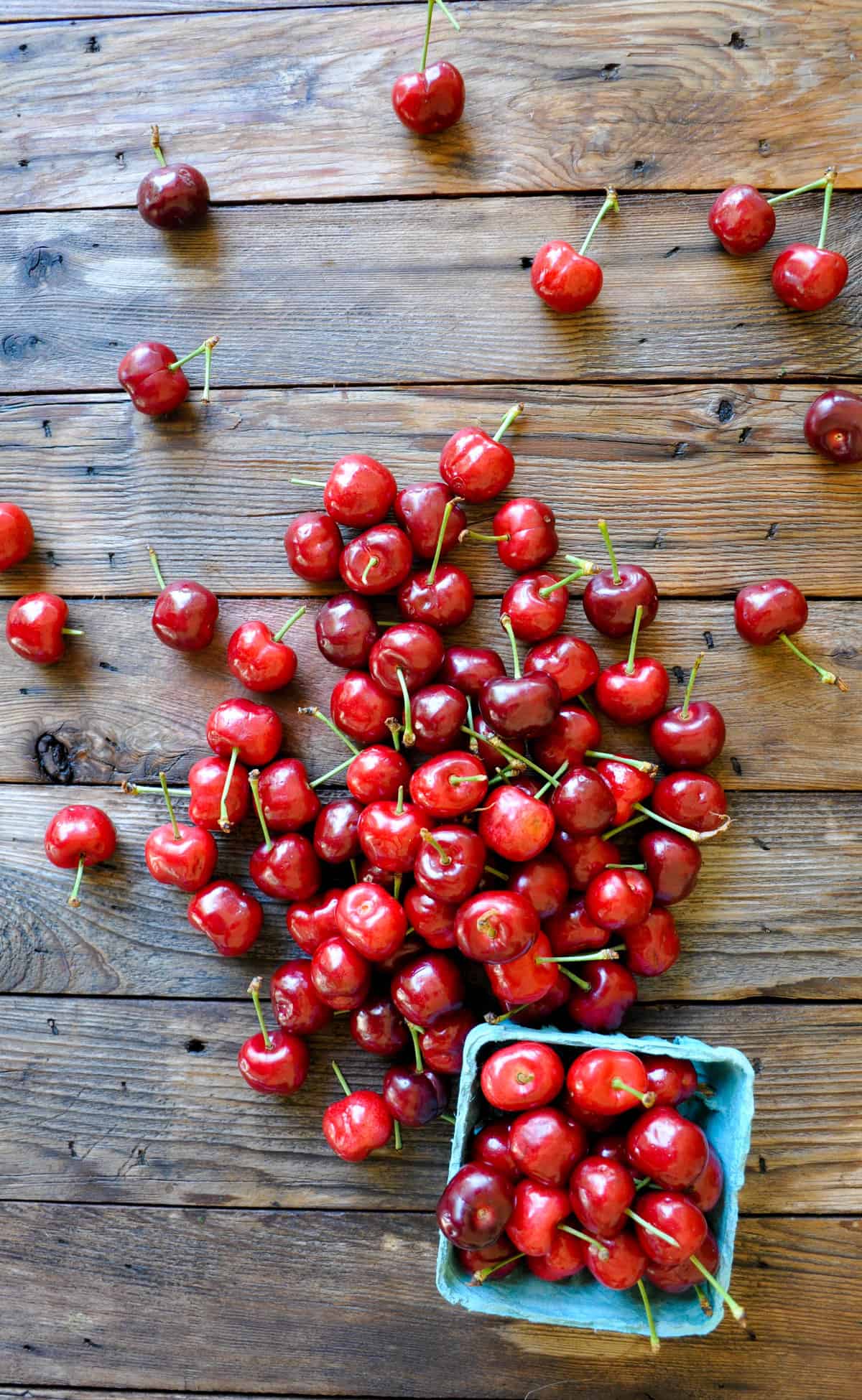 We start with plump, ripe, scarlet California cherries.
Let's make a Cherry Clafoutis step-by-step: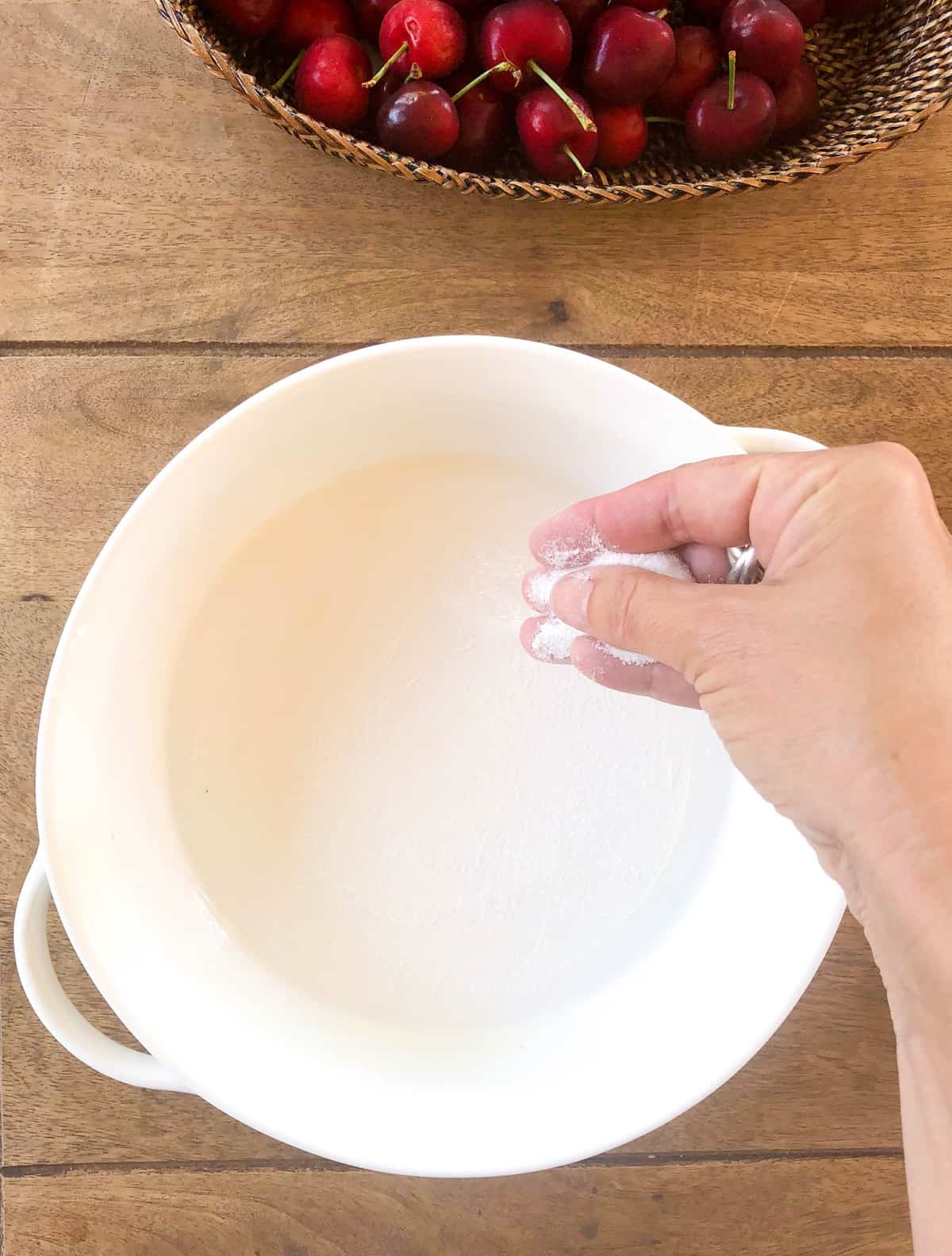 Butter and sugar a round baking dish.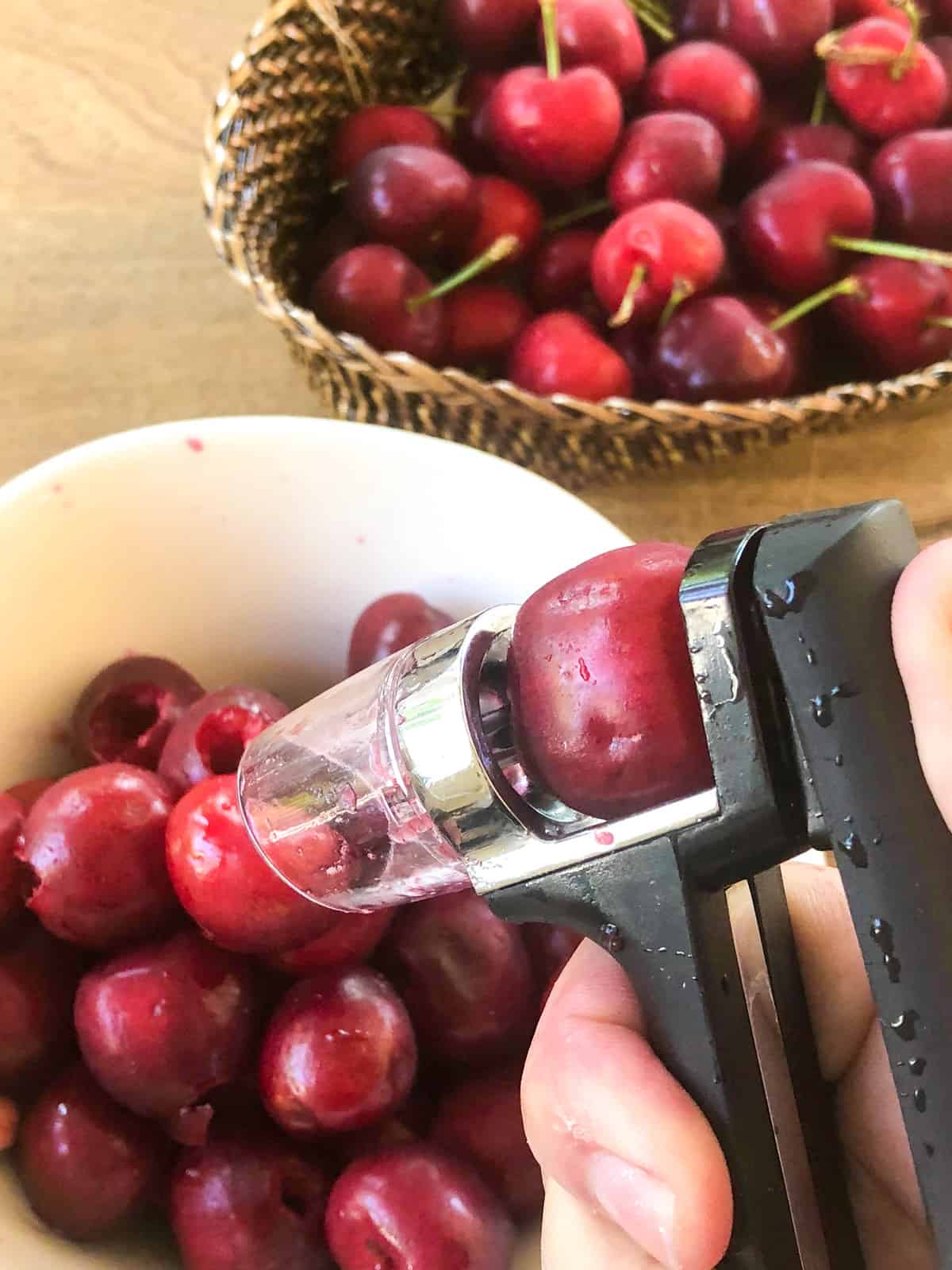 Remove the pit from the cherries. I invested in this cherry pitter a few years ago and it is amazing. Just check them out on Amazon and you won't be disappointed.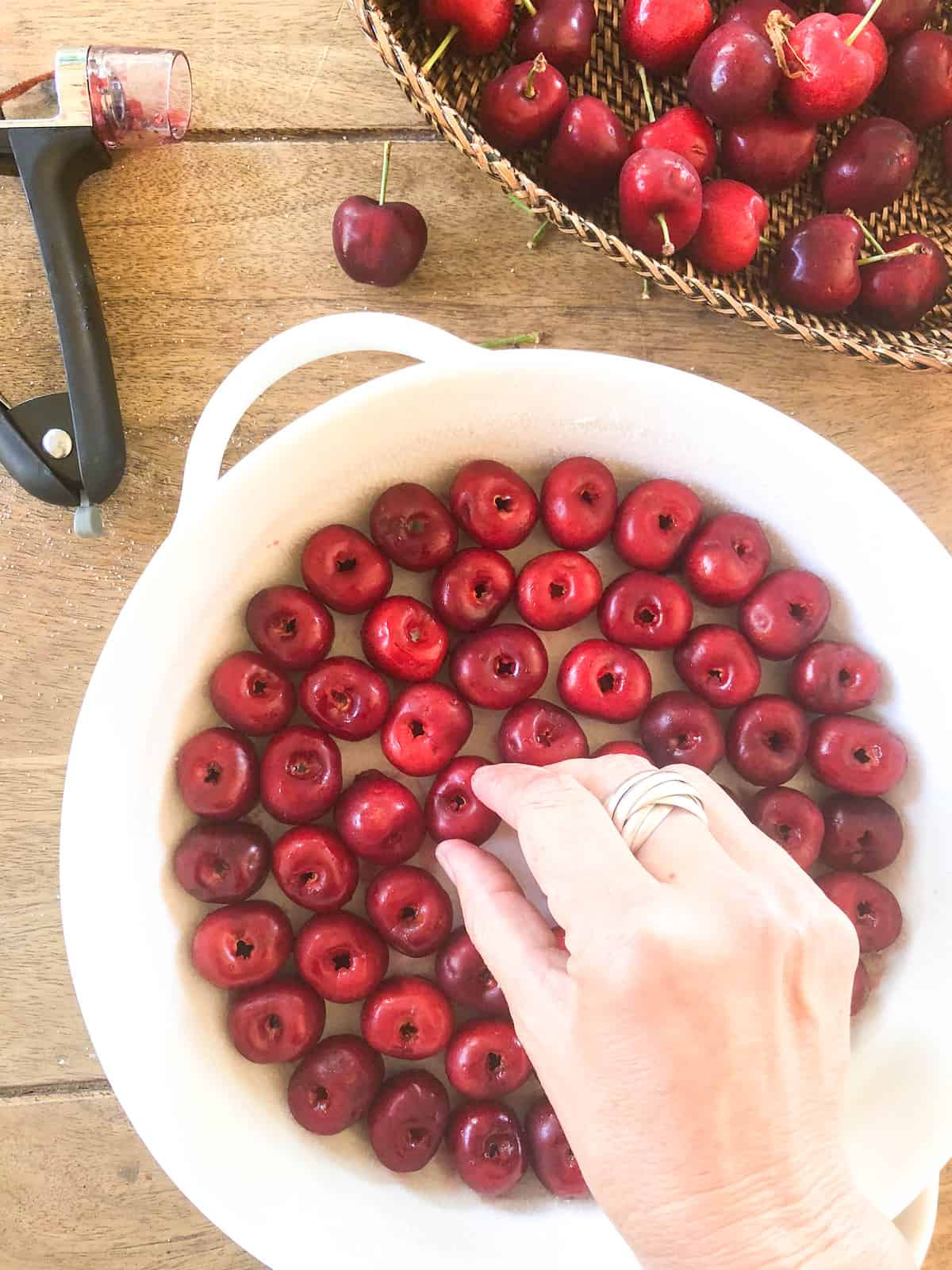 Arrange the cherries to cover the entire bottom of the baking dish.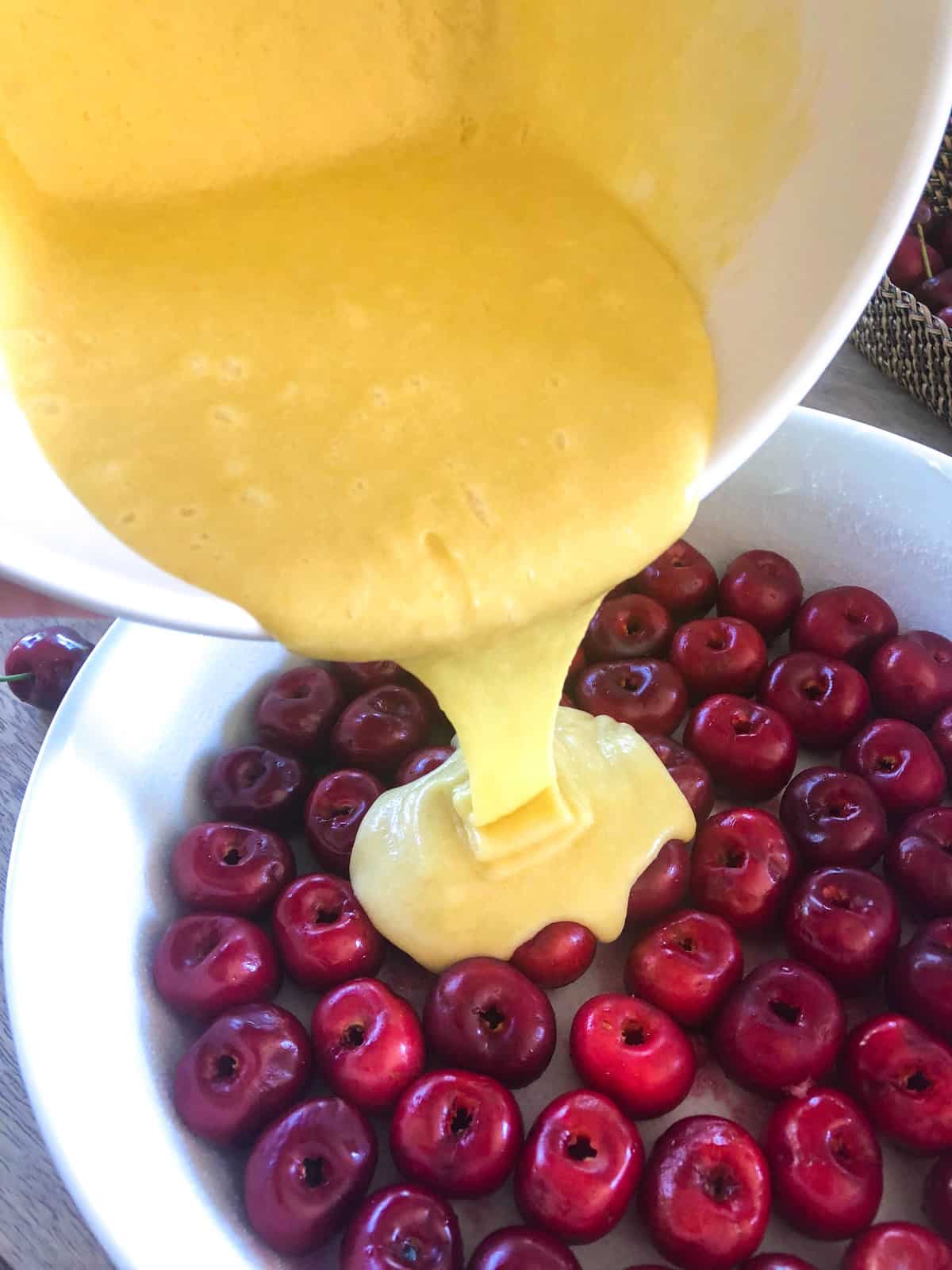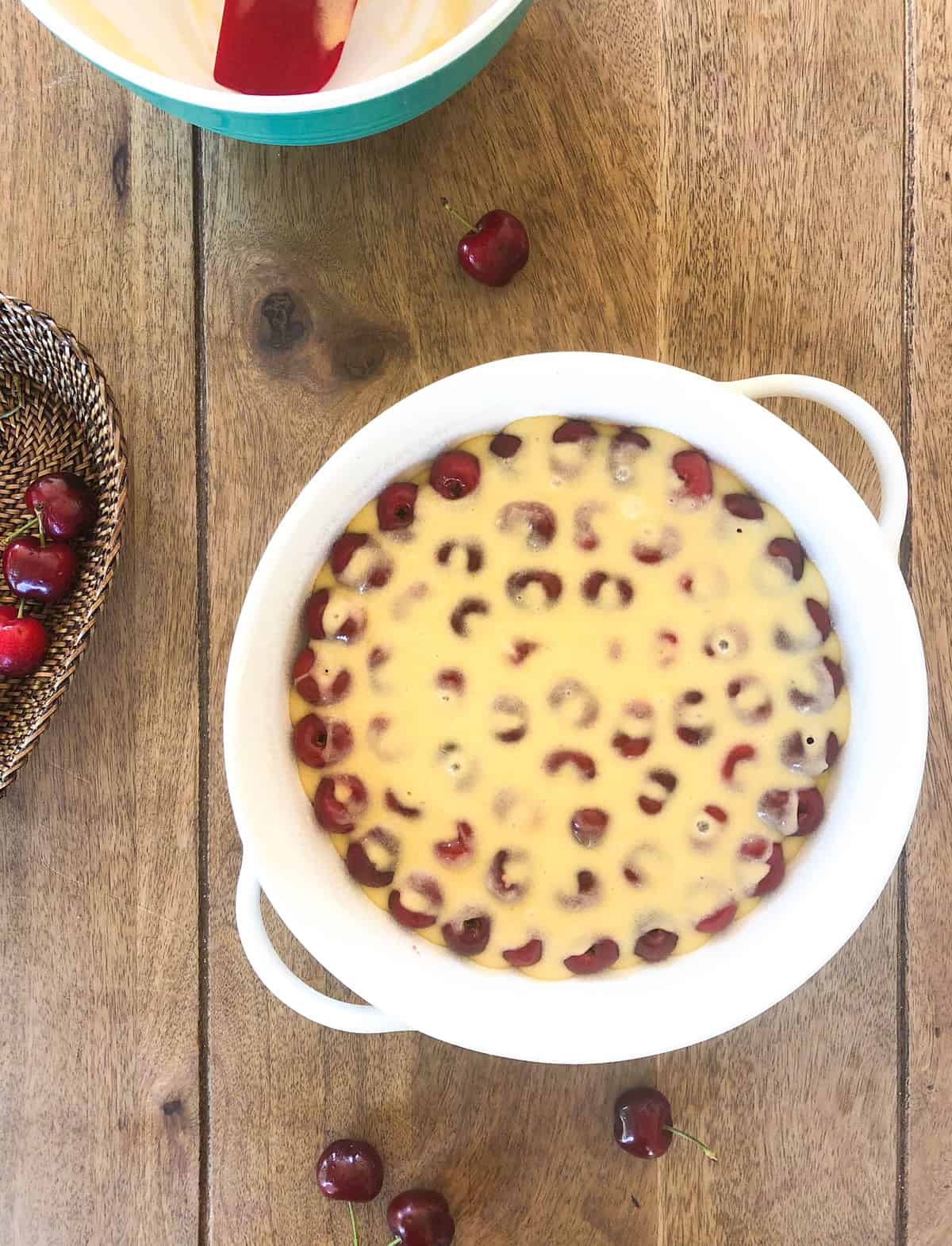 Pour the simple batter (made from eggs, sugar, flour, butter, and extract) over the cherries and bake for about 45 minutes.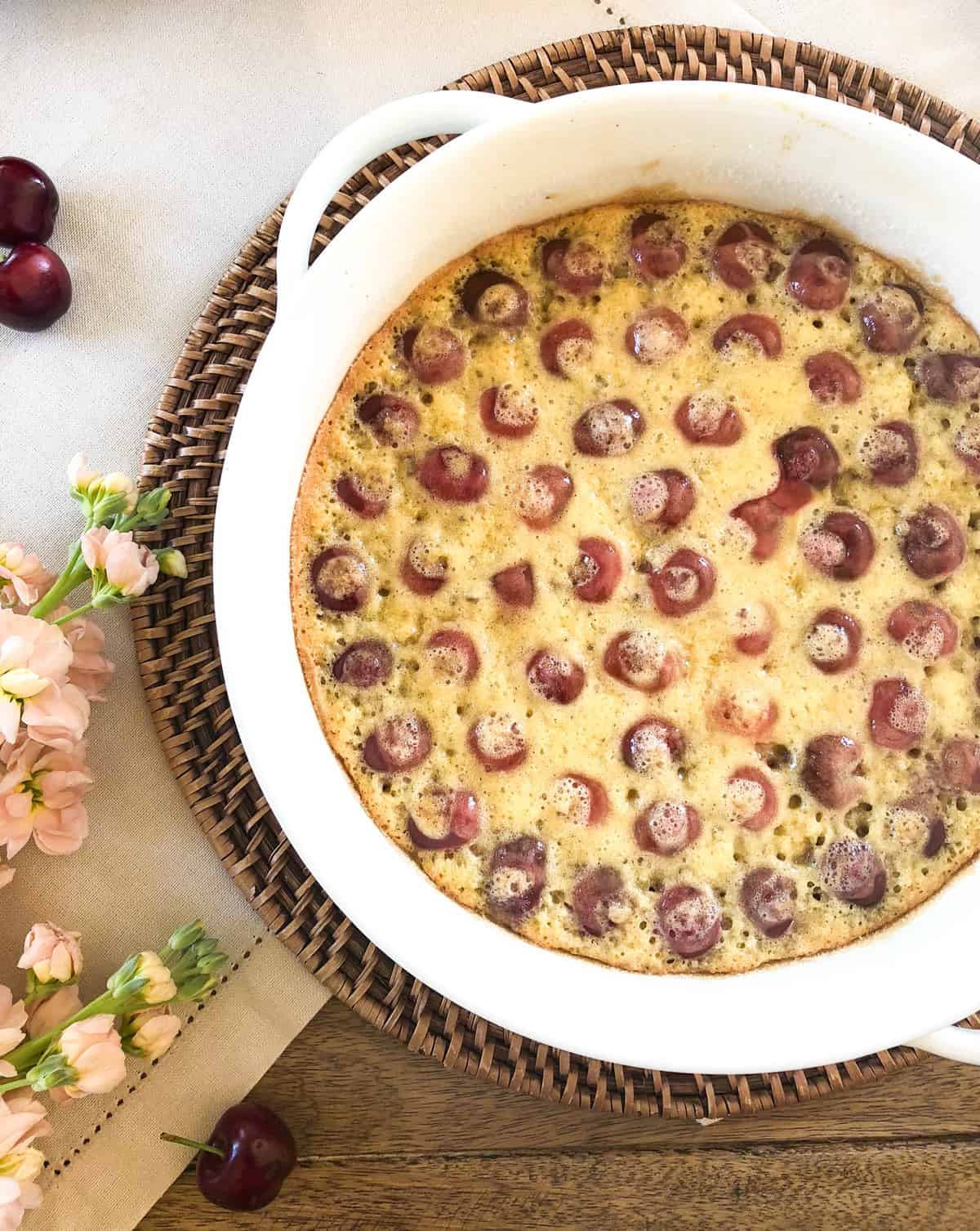 Pull from the oven and allow to cool.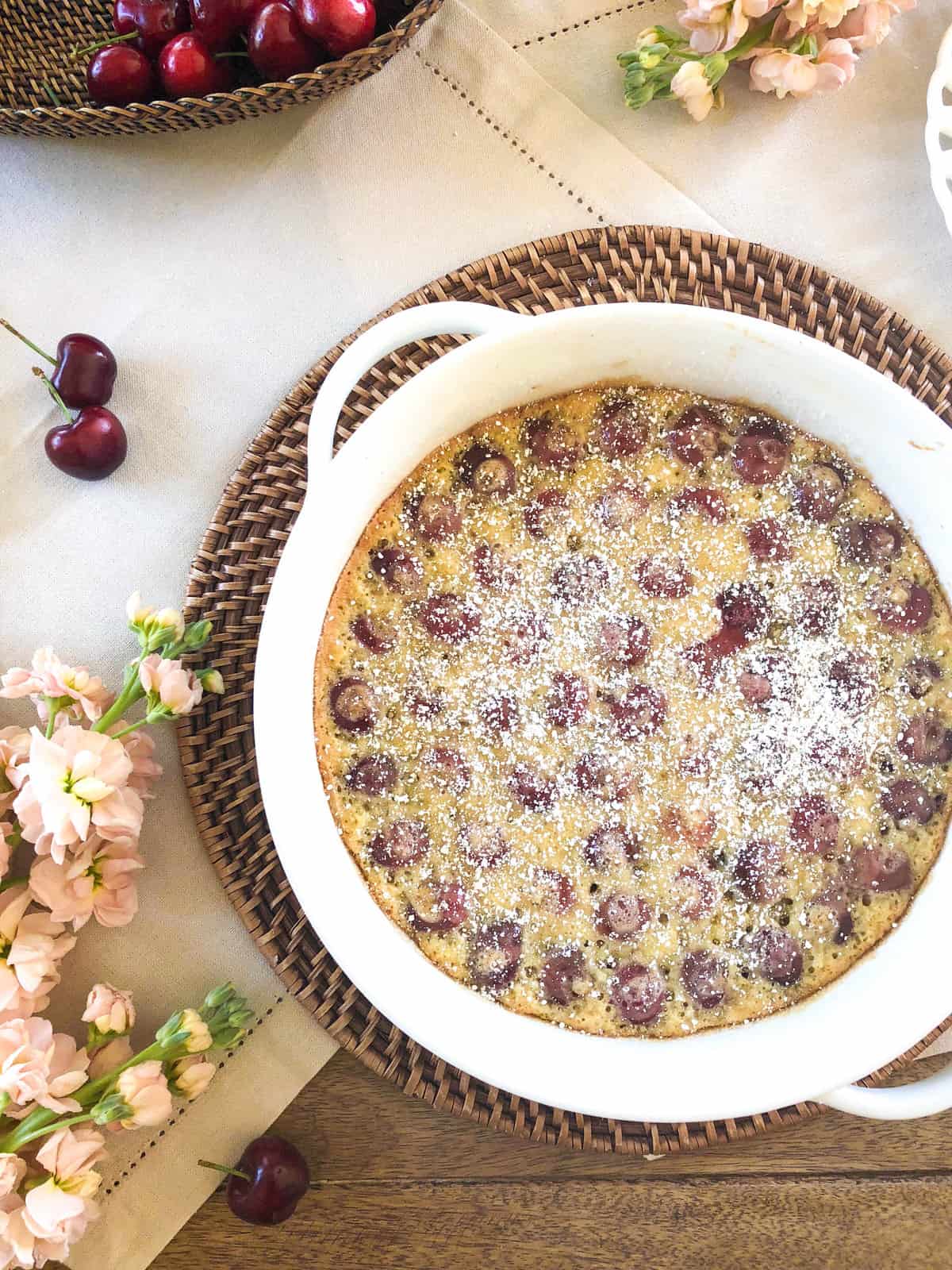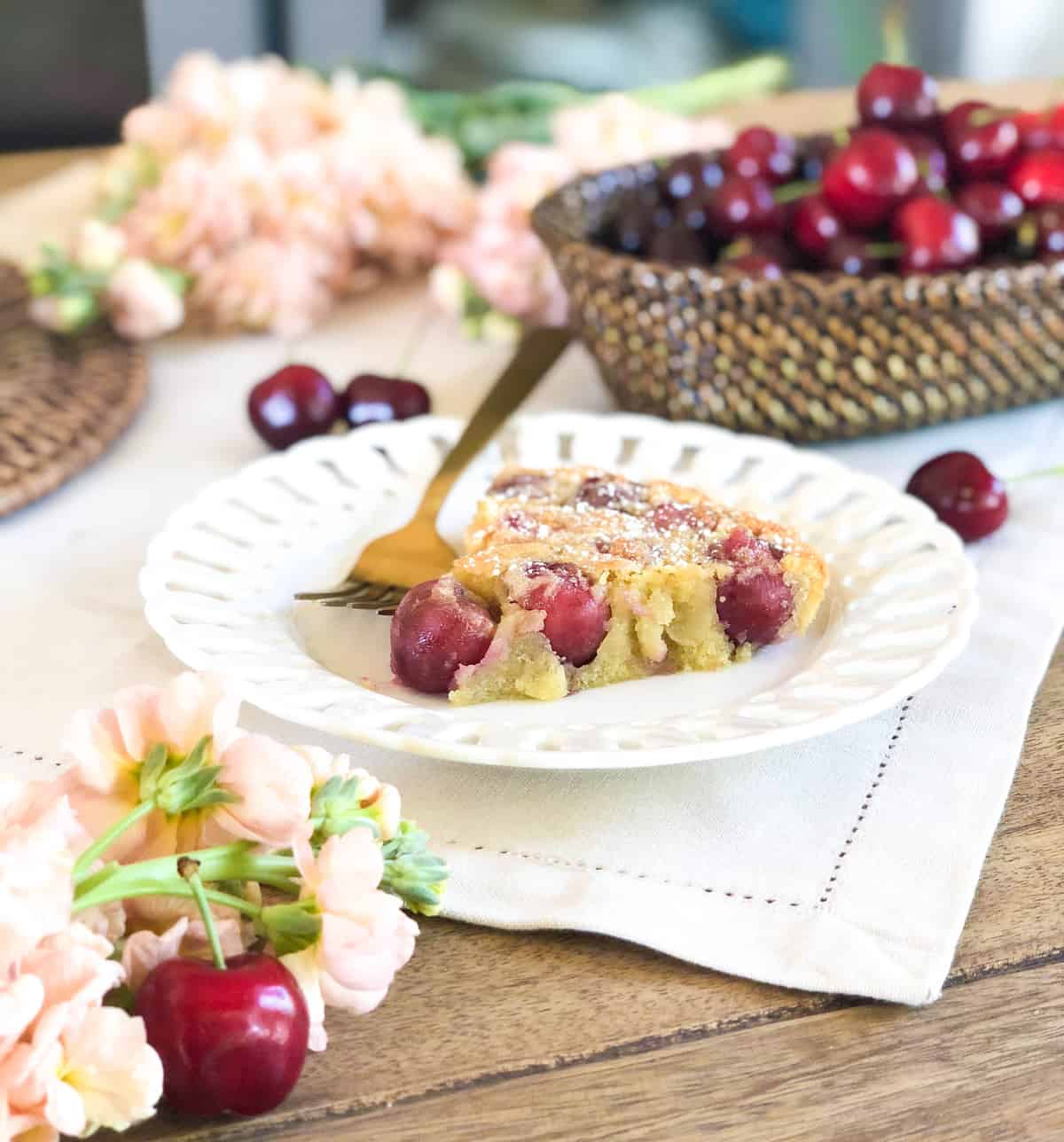 Dig in and enjoy the sweet success!
Love cherries like us? Try these too!
SaveSave
SaveSave
SaveSave
SaveSave
SaveSave
SaveSave