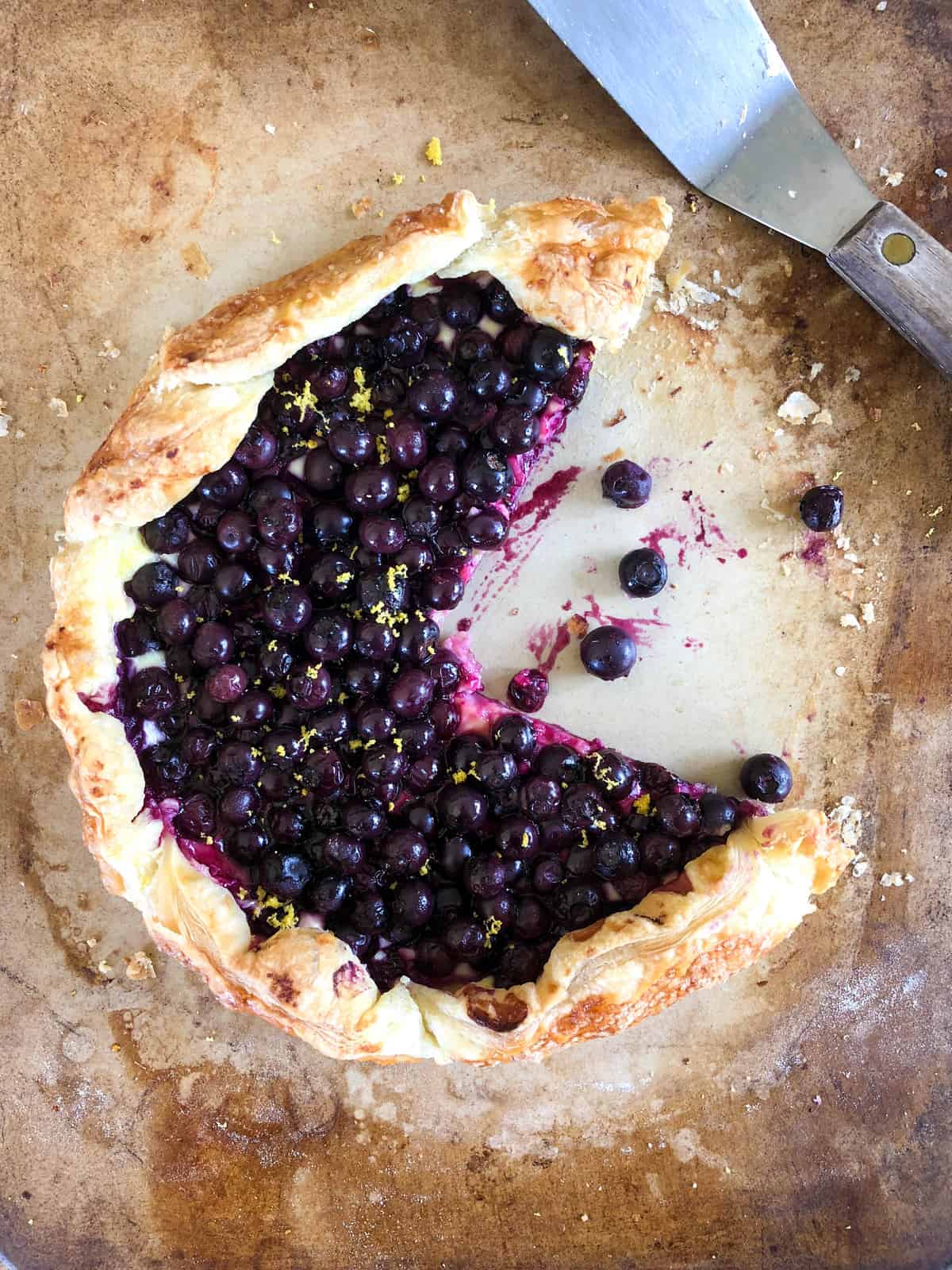 CA GROWN Blog
Discover. Learn. Connect.
Blueberry Galette
May 16, 2018
Eat the Season!
Sign Up For Weekly Recipes
« Back to Recipes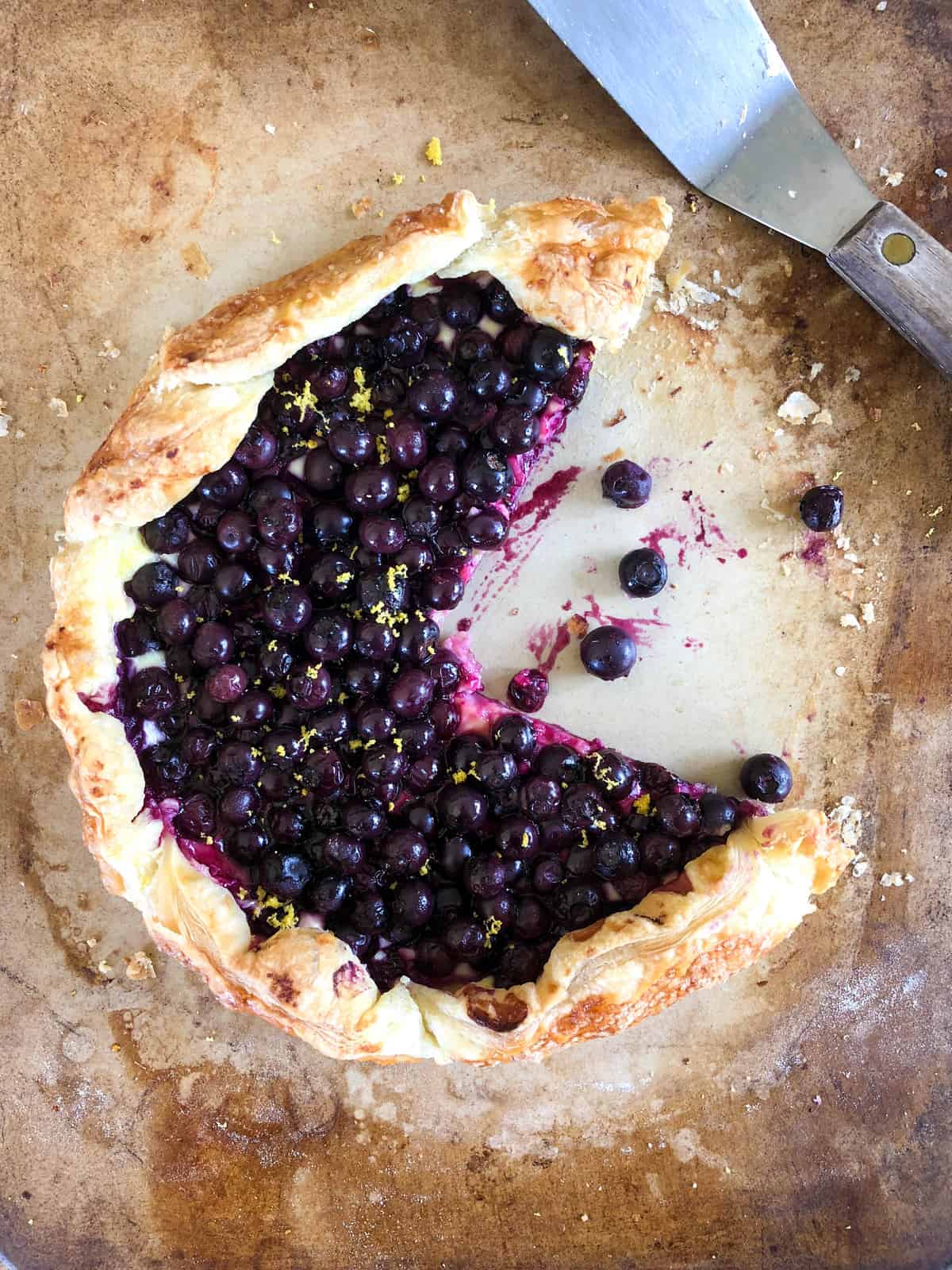 Blueberry Galette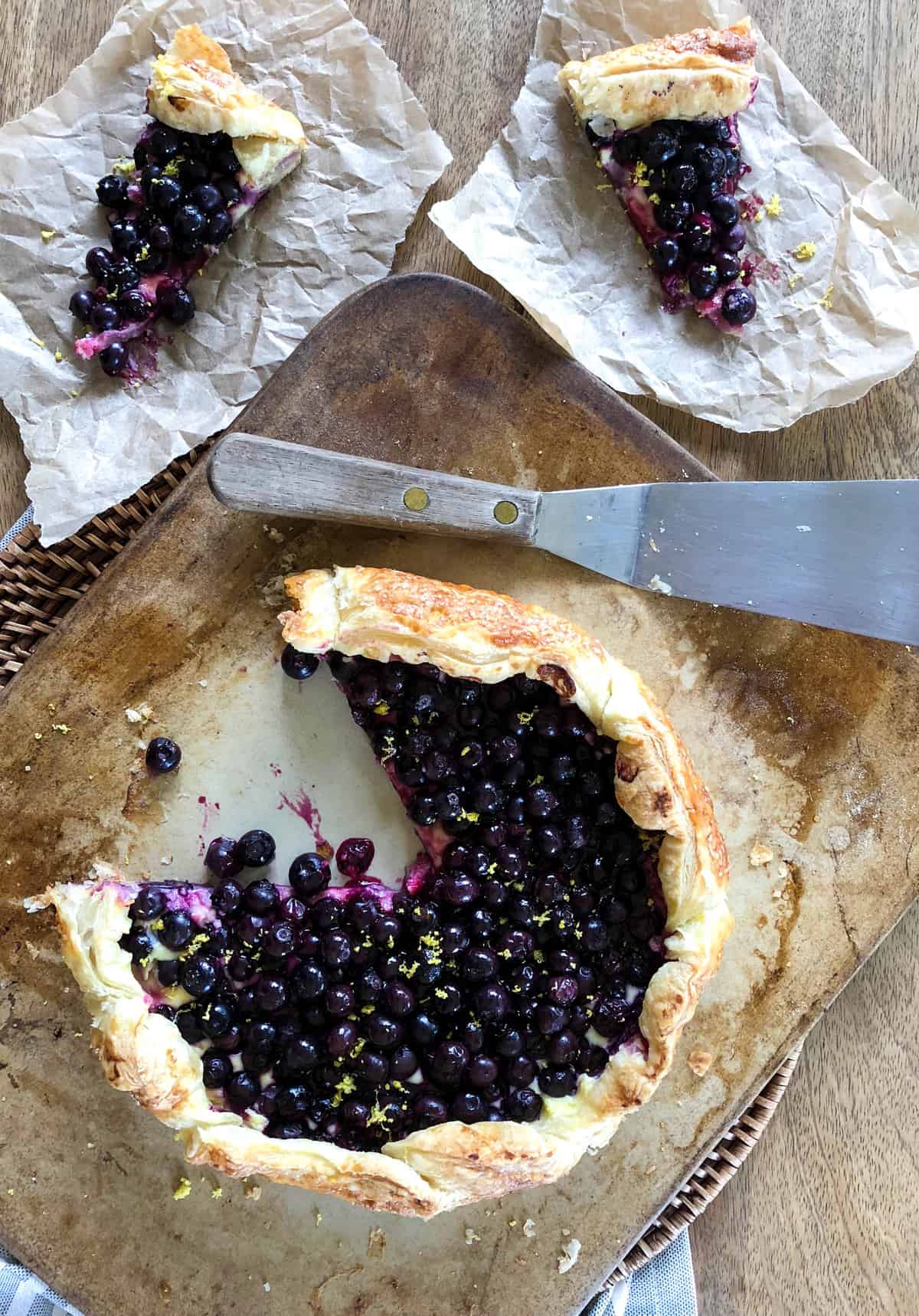 Reason number 6,421 I love this state?
It's a fairly short season, so make sure you take advantage of the blue beauties quickly. The season runs from early May to around the Fourth of July. And let me tell you… there is a HUGE difference than all those berries from other states (or out of the country!). I live close enough to a blueberry grower, so I hopped in my car one afternoon and bought them from their roadside stand in Easton, CA.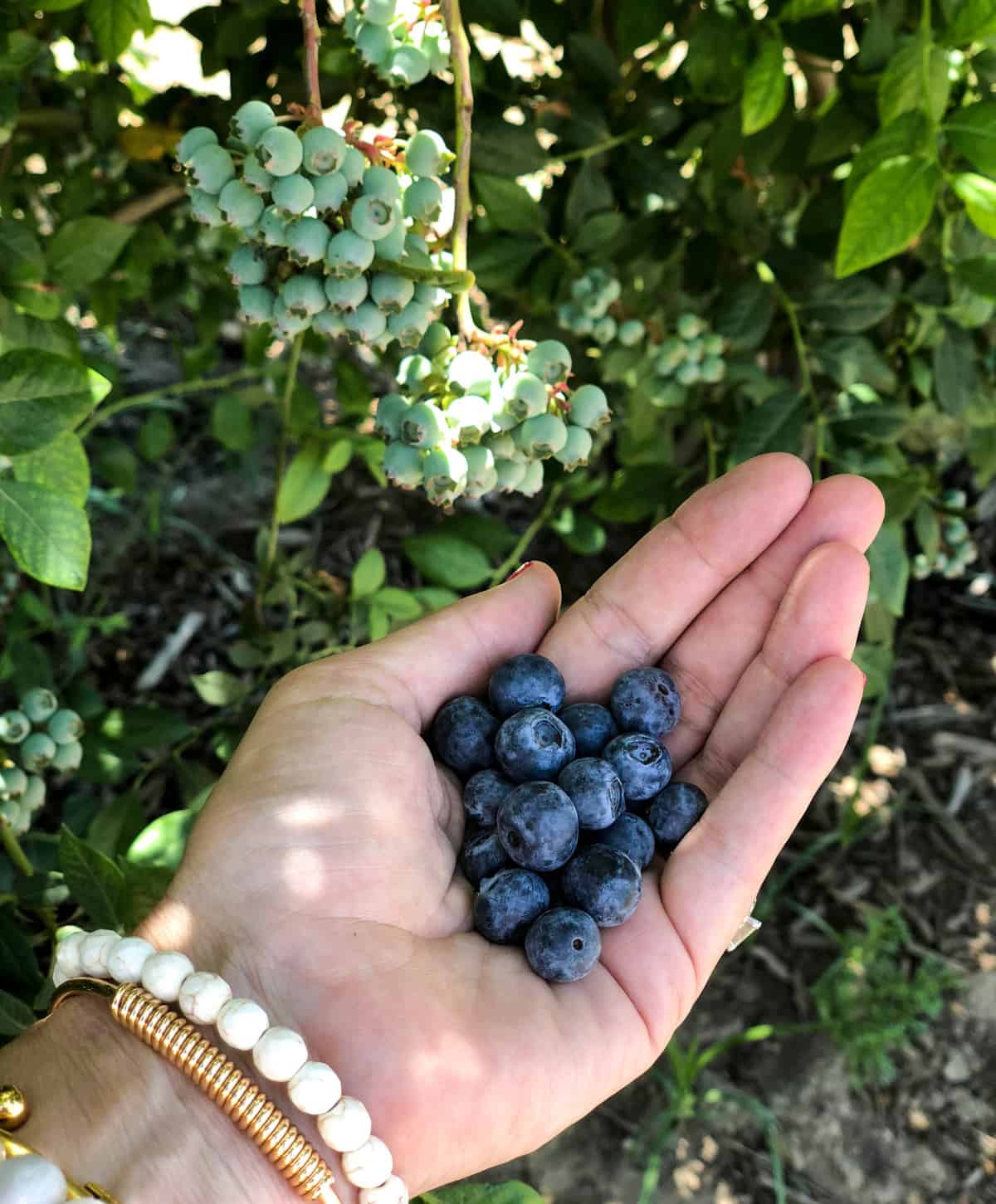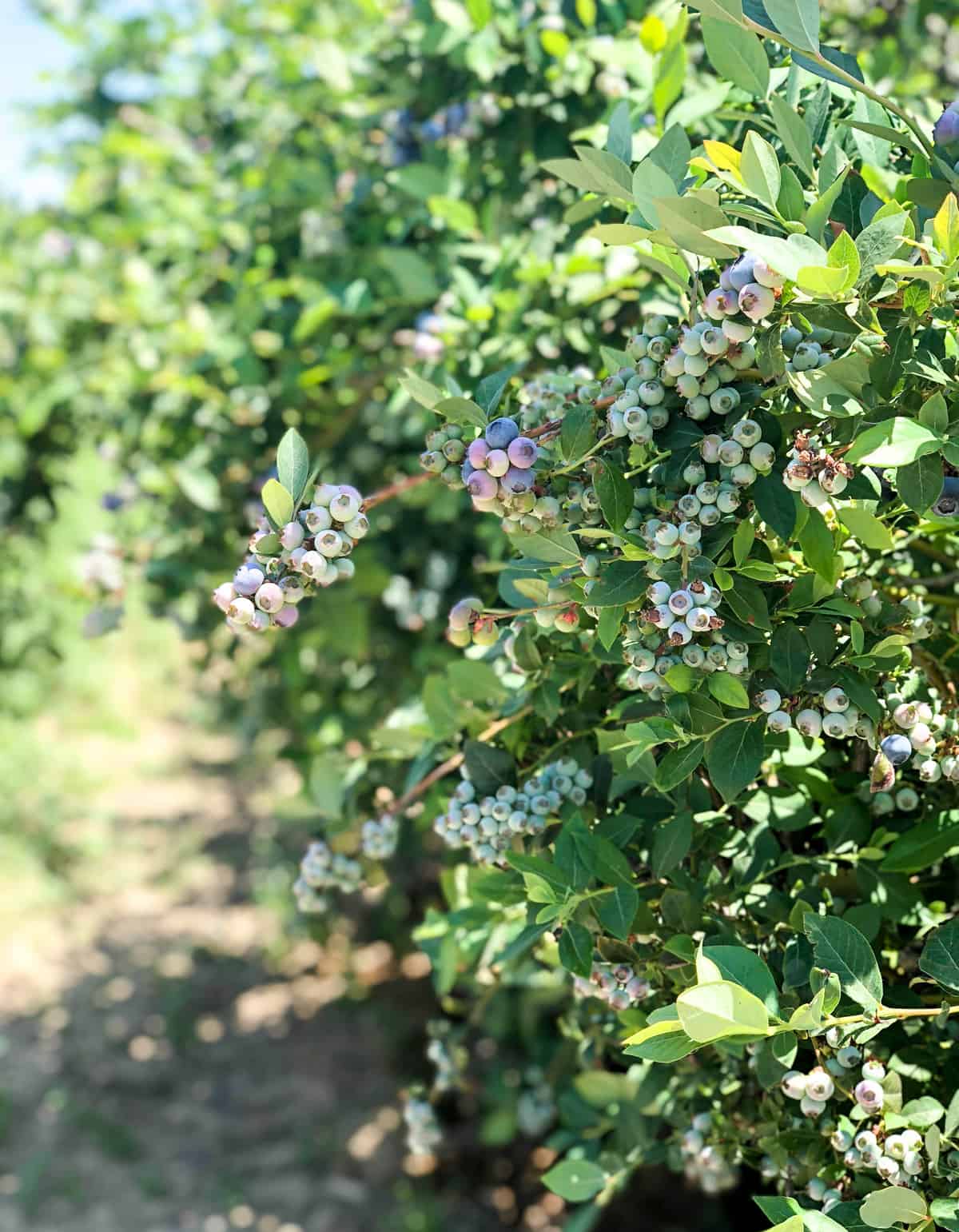 It was so fun to take the drive and actually see the berries being picked. This particular stand carried two varieties and they were nice enough to let me taste each one. I chose the "Misty" variety as it was a little sweeter and slightly tart.
I may or may not have eaten several handfuls on the way home…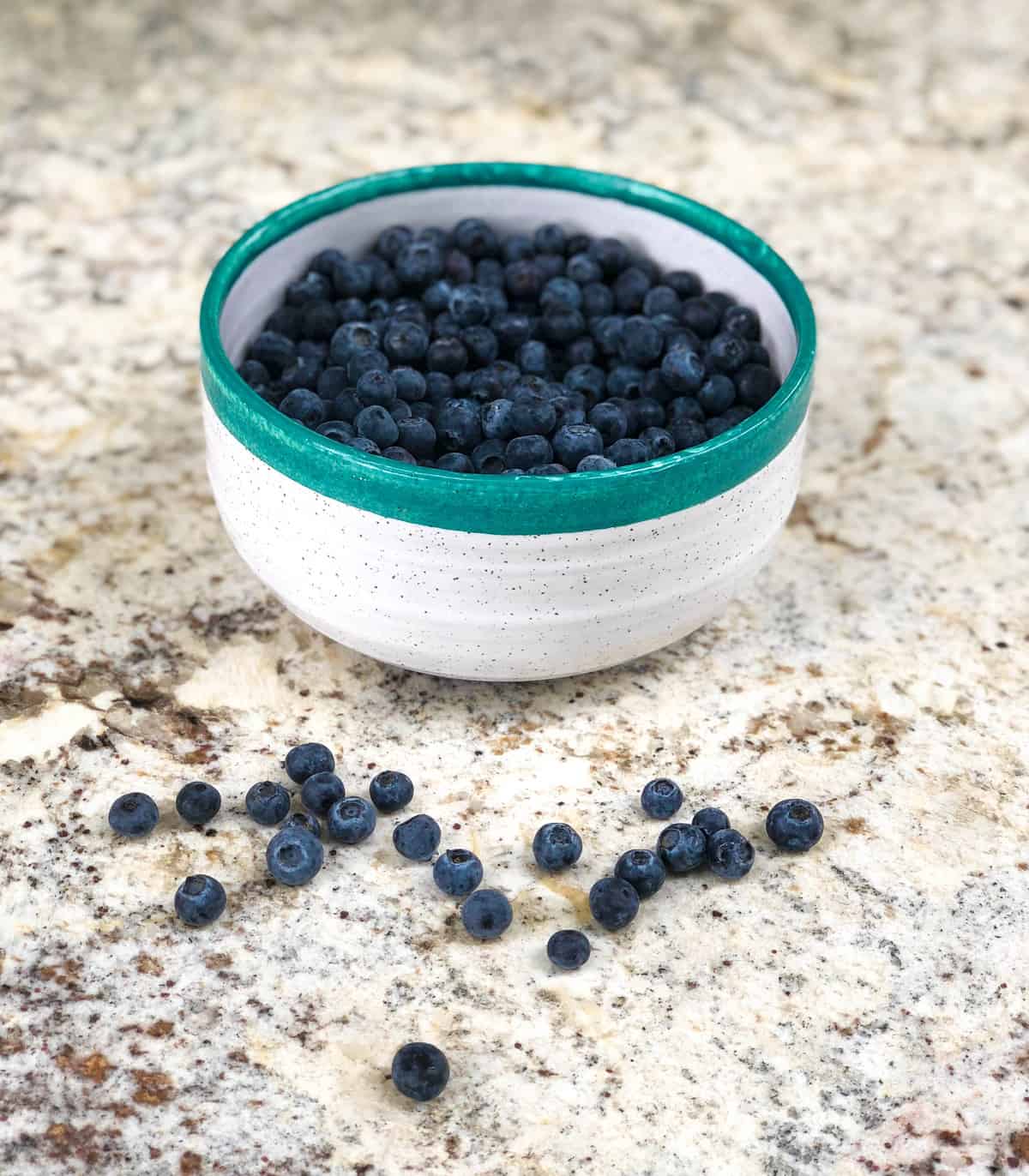 I couldn't wait to get home with them and my mind was whirling with what I could make that would showcase the best of these plump beauties.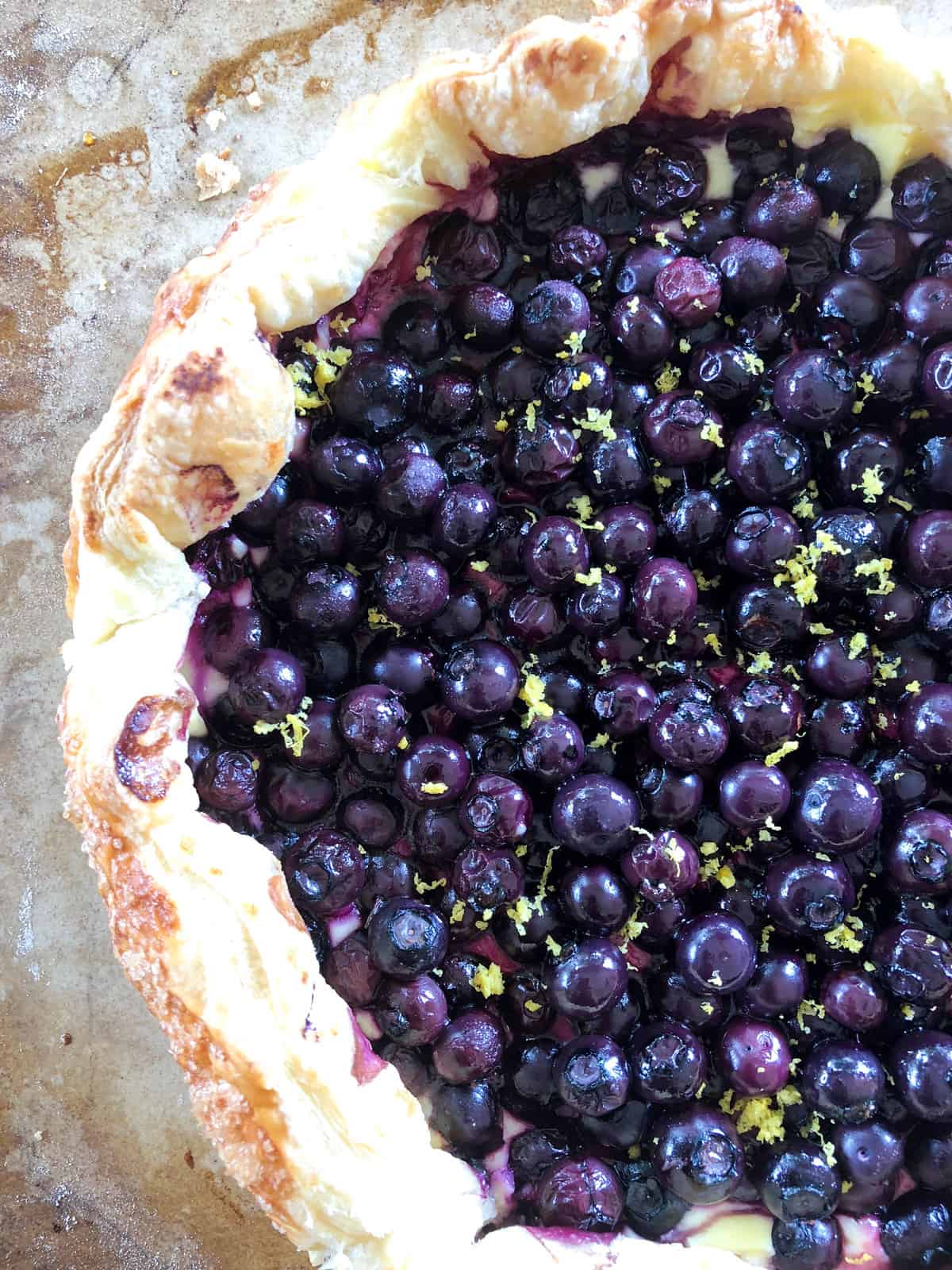 I could eat them uncooked all day long, but there is something about baking blueberries that completely changes their dynamic. They brighten up in color and mellow in flavor.
I love a good fruit galette (you may see a few more here this year), so I decided to use a few cups I was hoarding in this sweet, Blueberry Galette with a cream cheese filling and a lemon twist. The combo is perfection!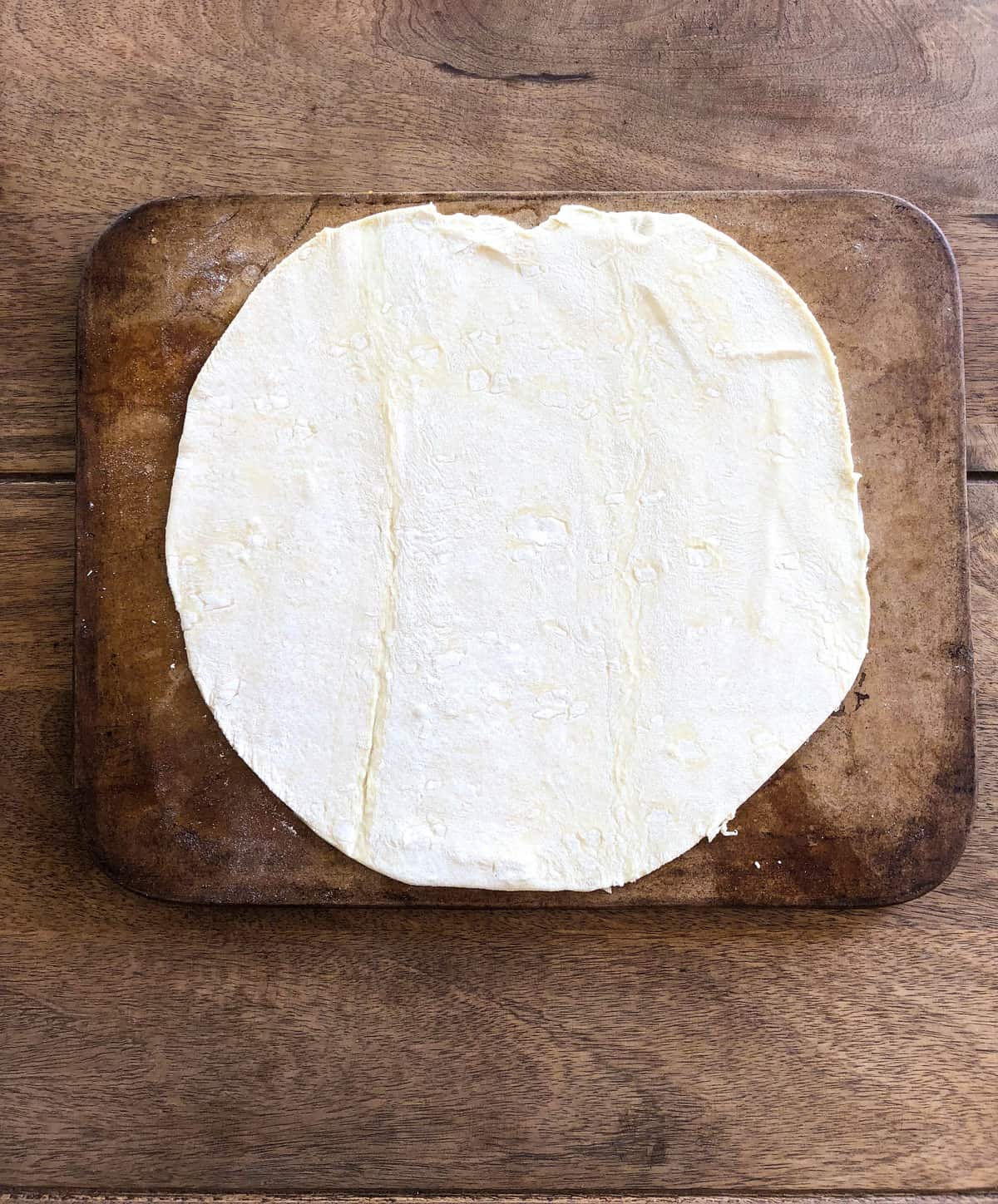 I like to keep things as simple as possible, so I used a pre-made puff pastry dough. You can use a pre-made pie crust or even make your own! Just roll it out to form a circle.
Go ahead and zest a lemon and set aside. We will be using the juice of that lemon real soon.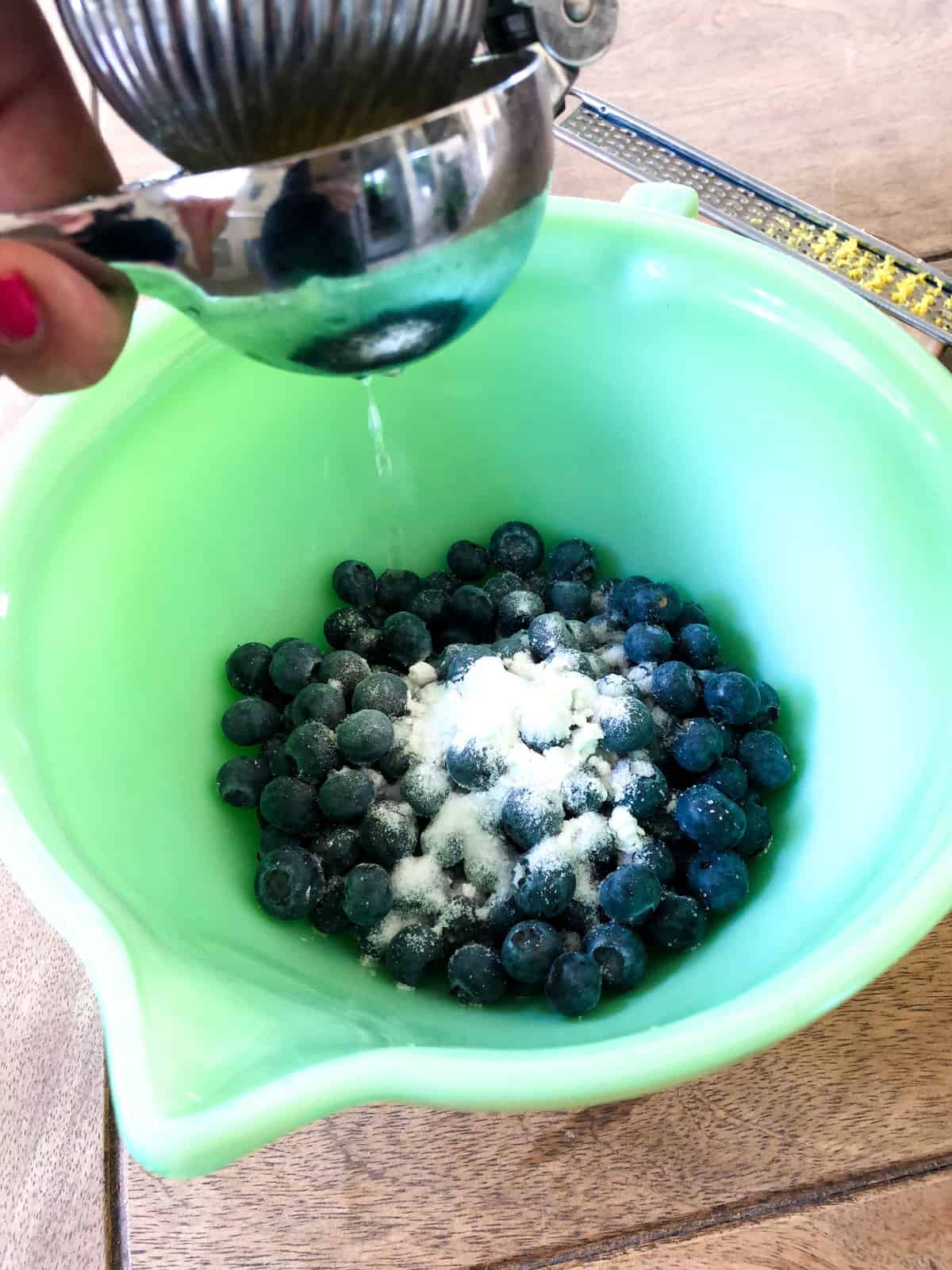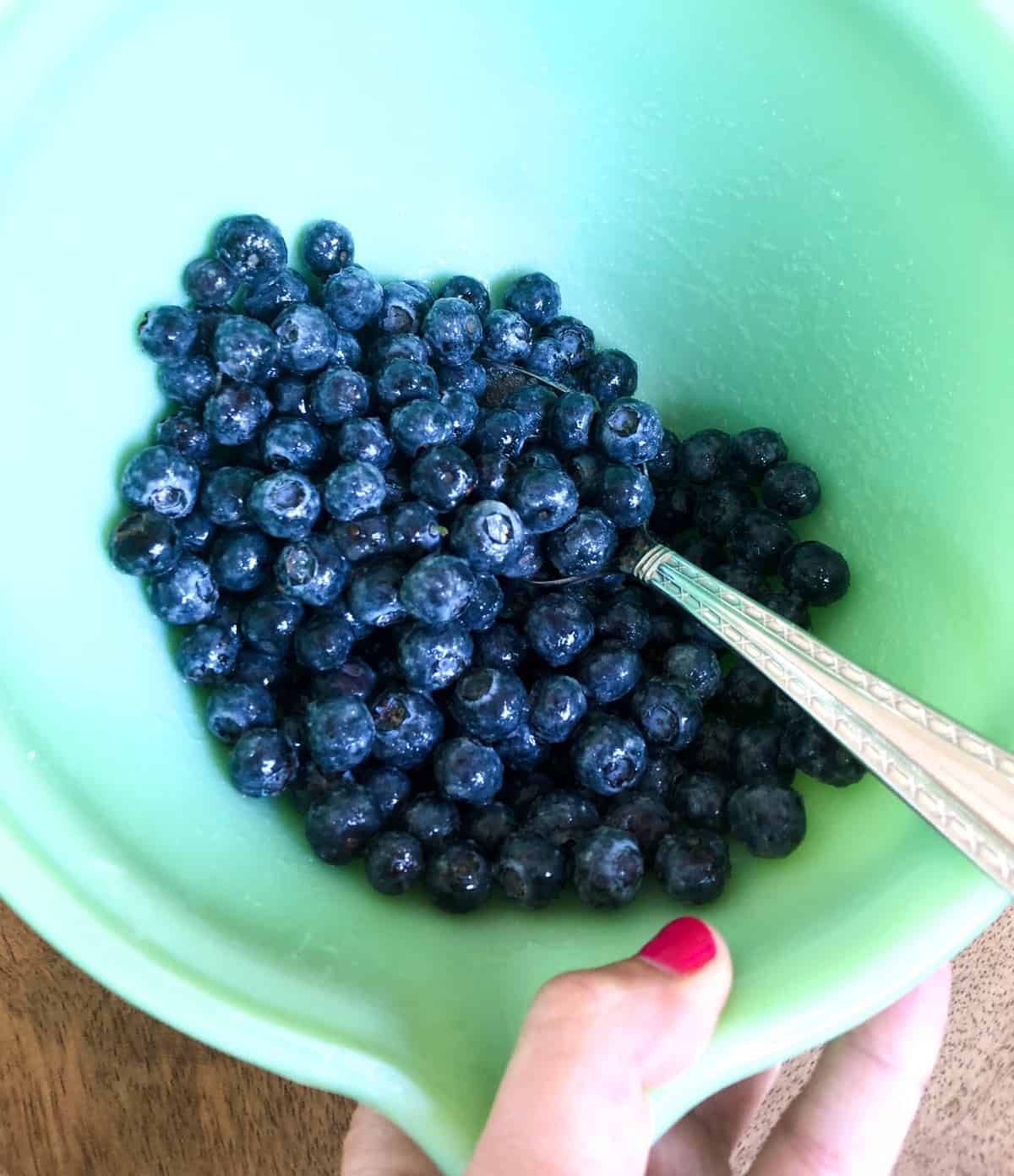 Add the berries, sugar cornstarch, and juice of half the lemon to a bowl. Stir to combine and set aside.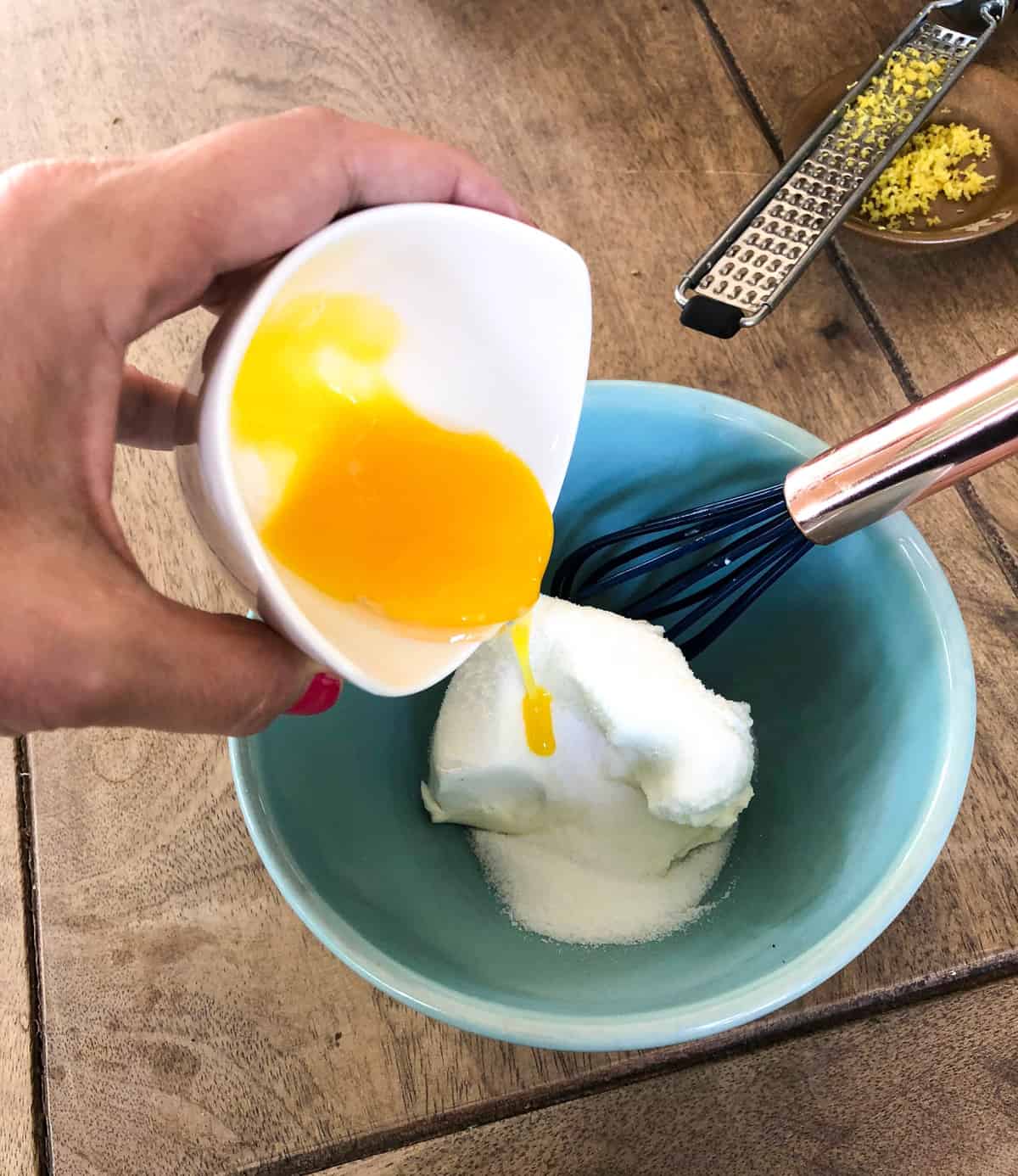 Next, add the cream cheese, sugar, egg yolk, and half the lemon zest to another bowl and mix until well combined.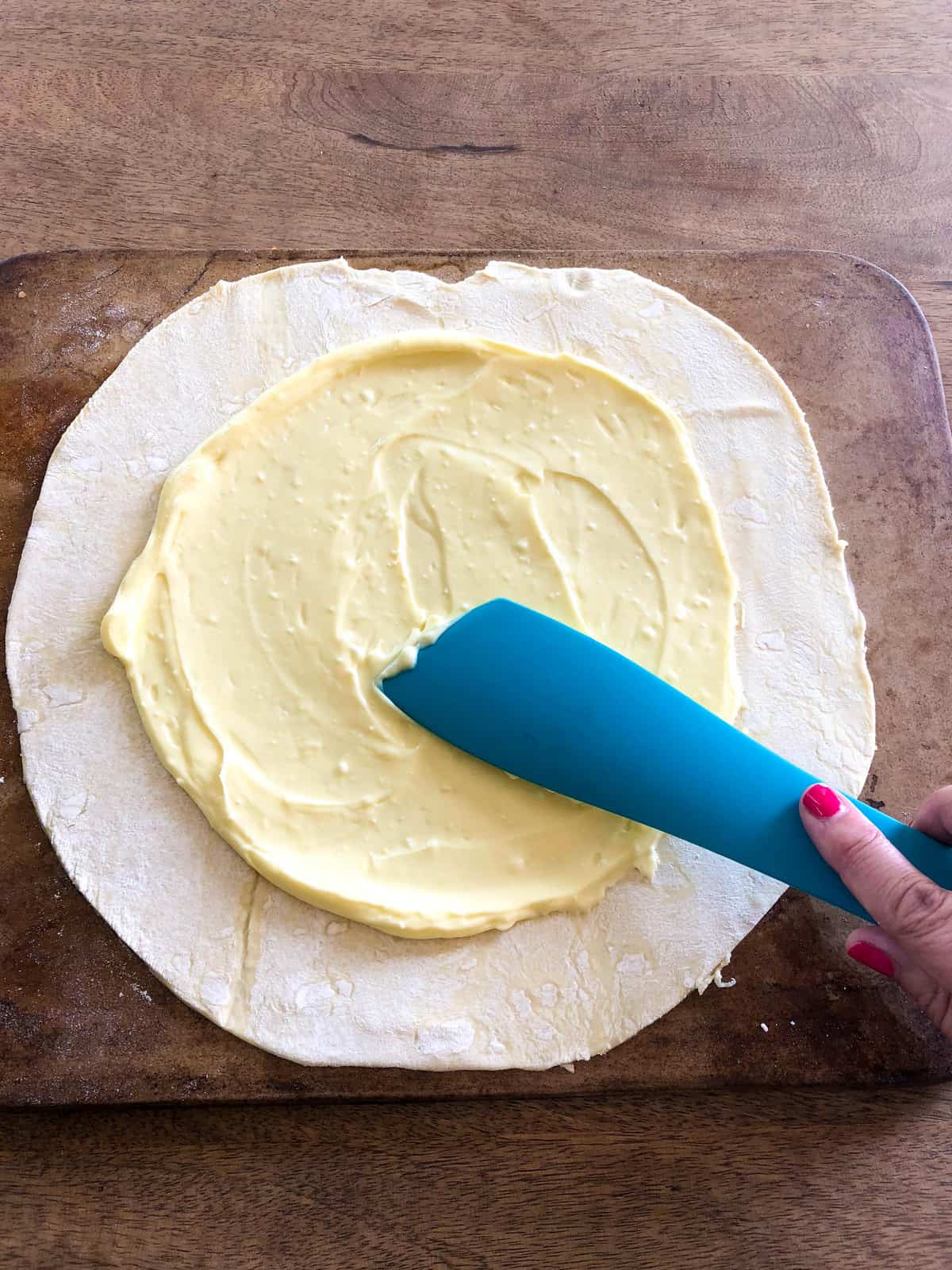 Spread the cream cheese mixture to within a few inches of the dough edges.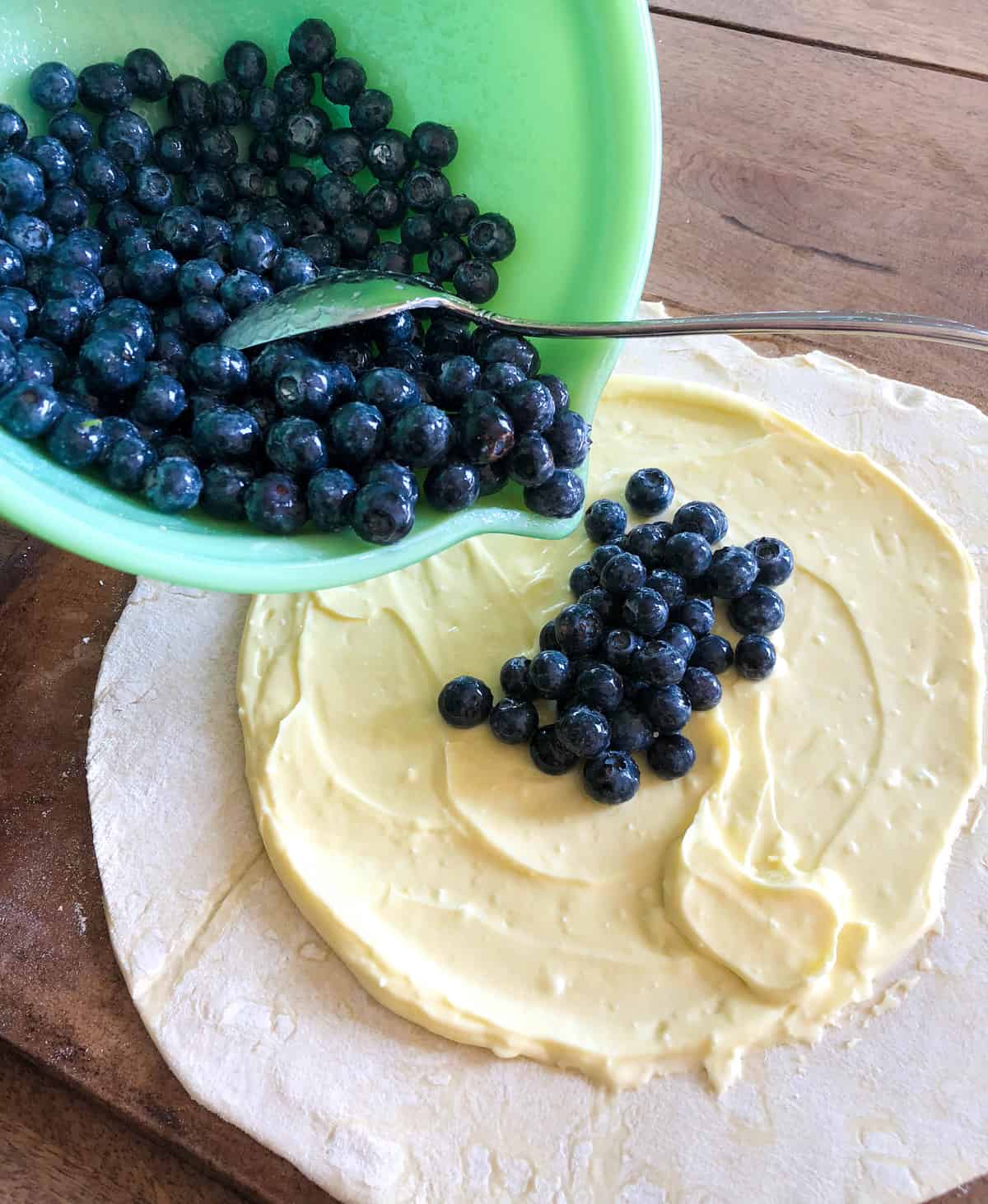 Add the blueberry mixture to the top of the cream cheese filling.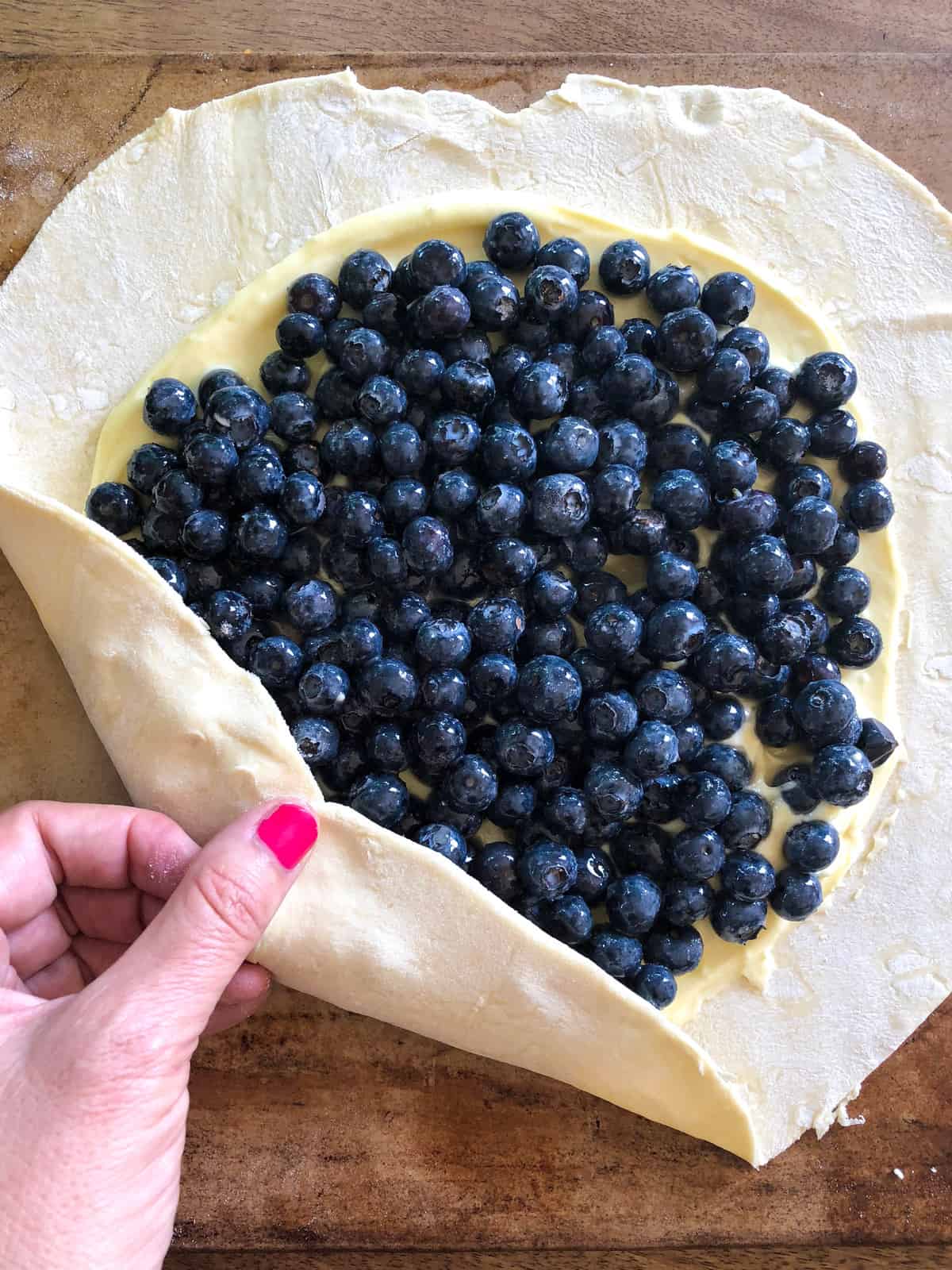 Fold up the edges in a rustic style. You don't have to be perfect here!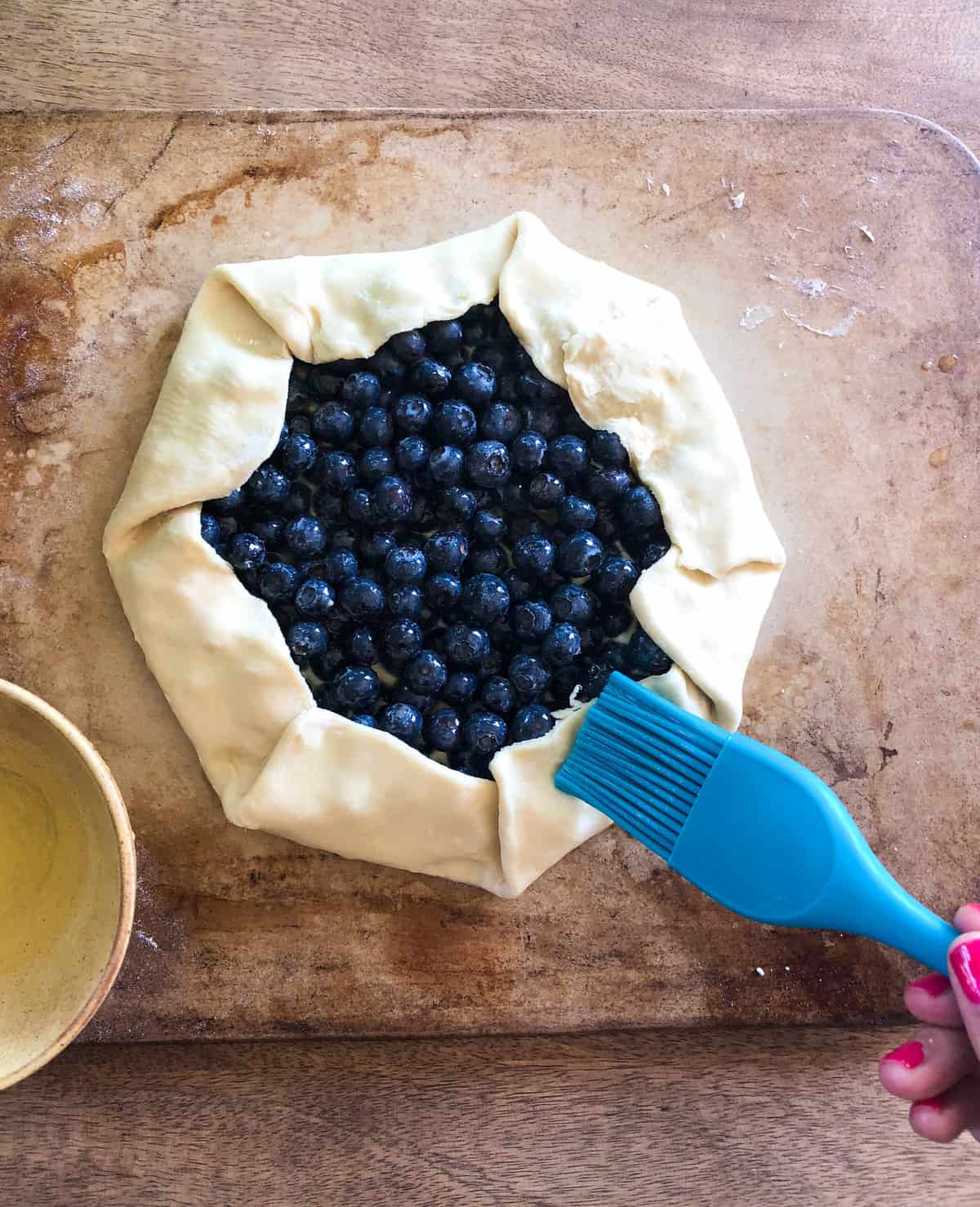 Brush the dough with egg white and dust with turbinado sugar.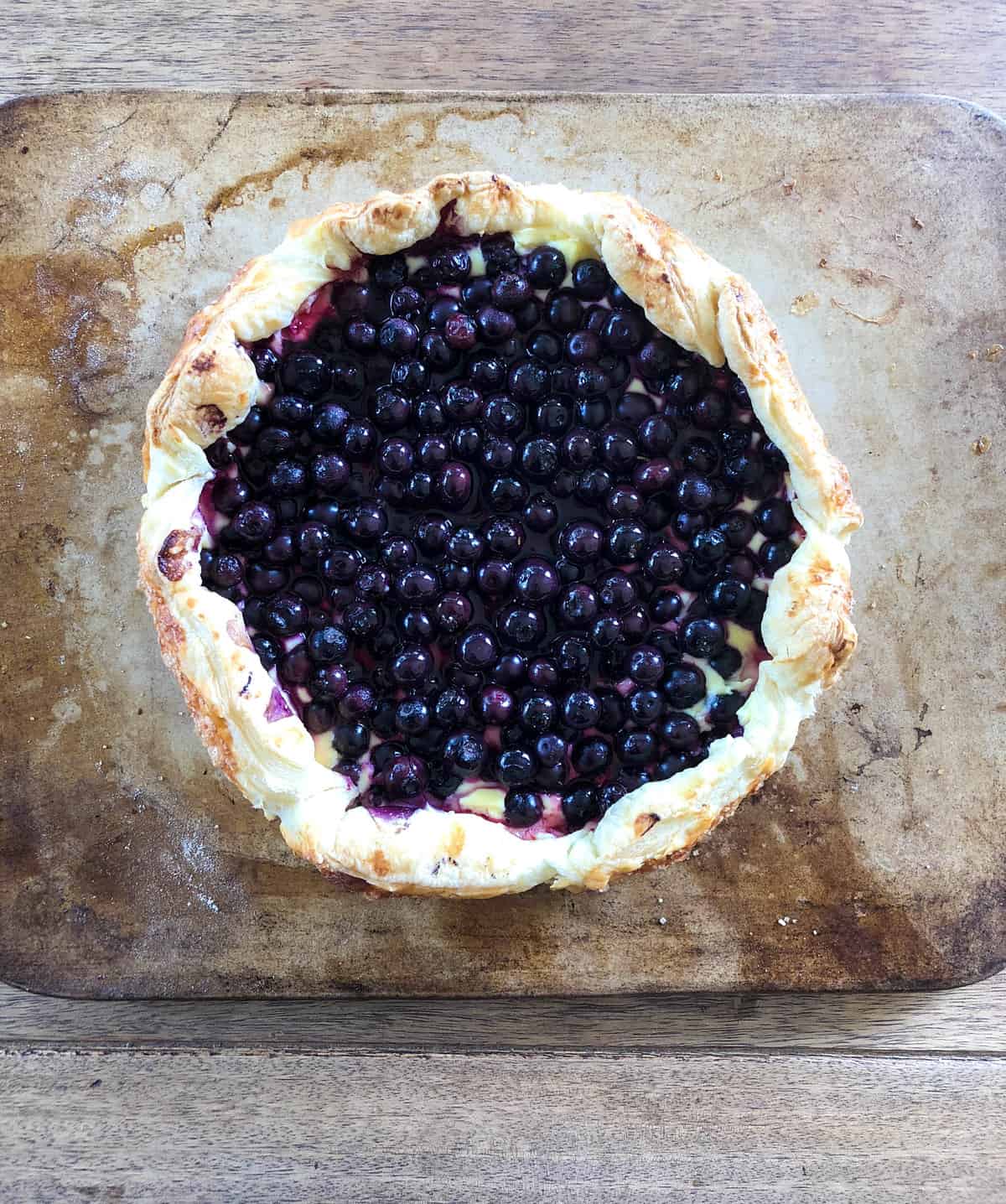 After 30 minutes, remove from the oven and allow to rest for at least 10 minutes.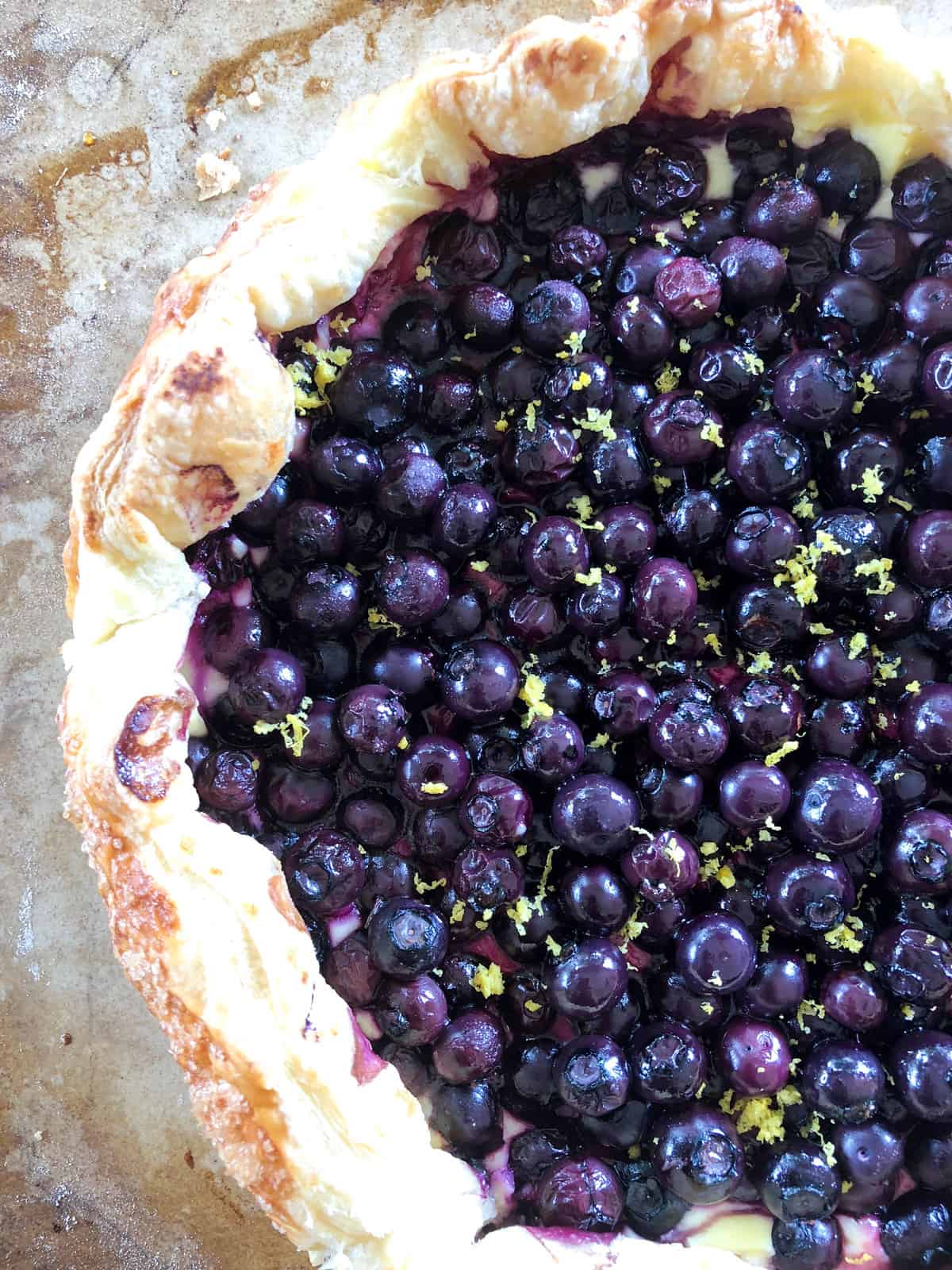 Sprinkle with the rest of the lemon zest and serve!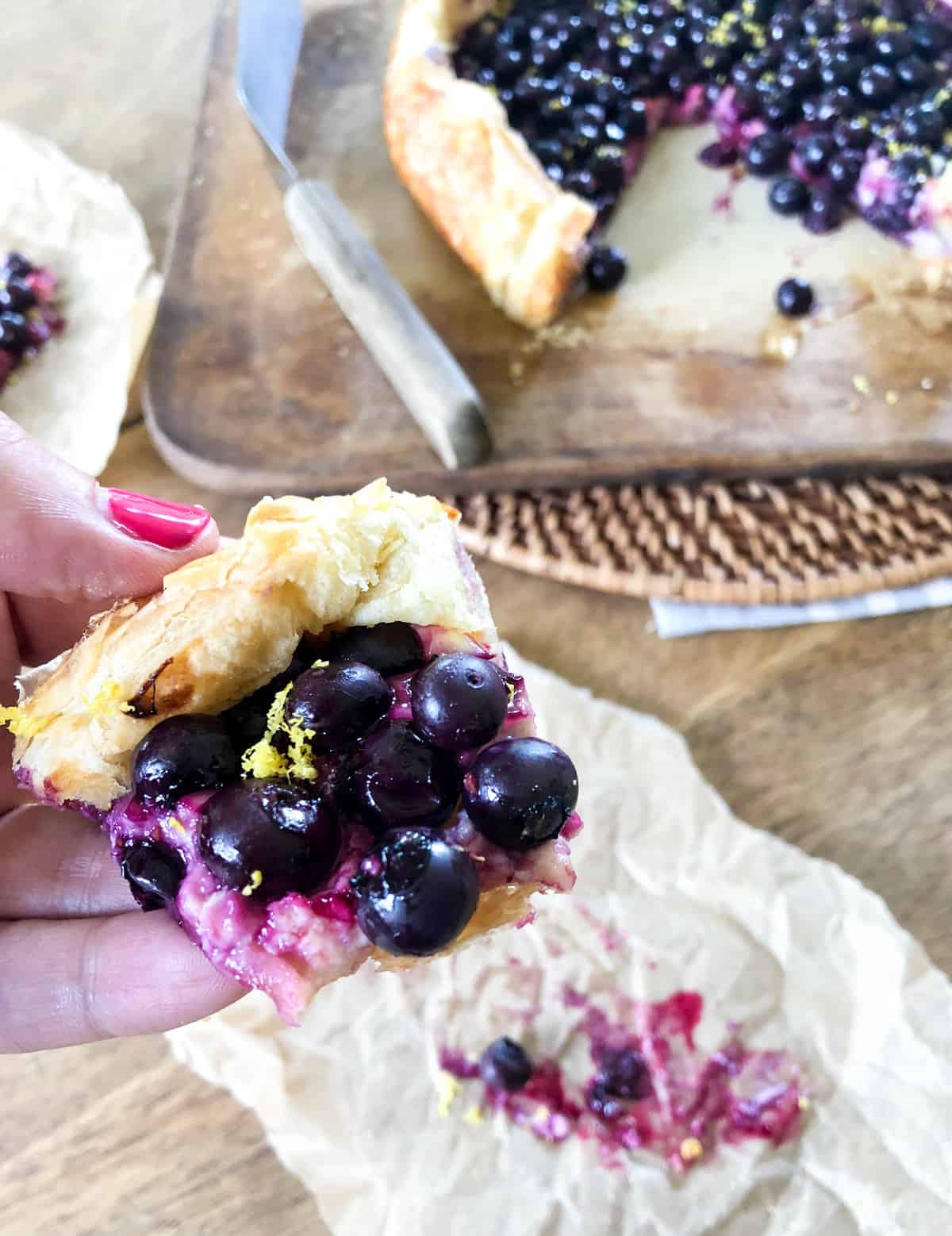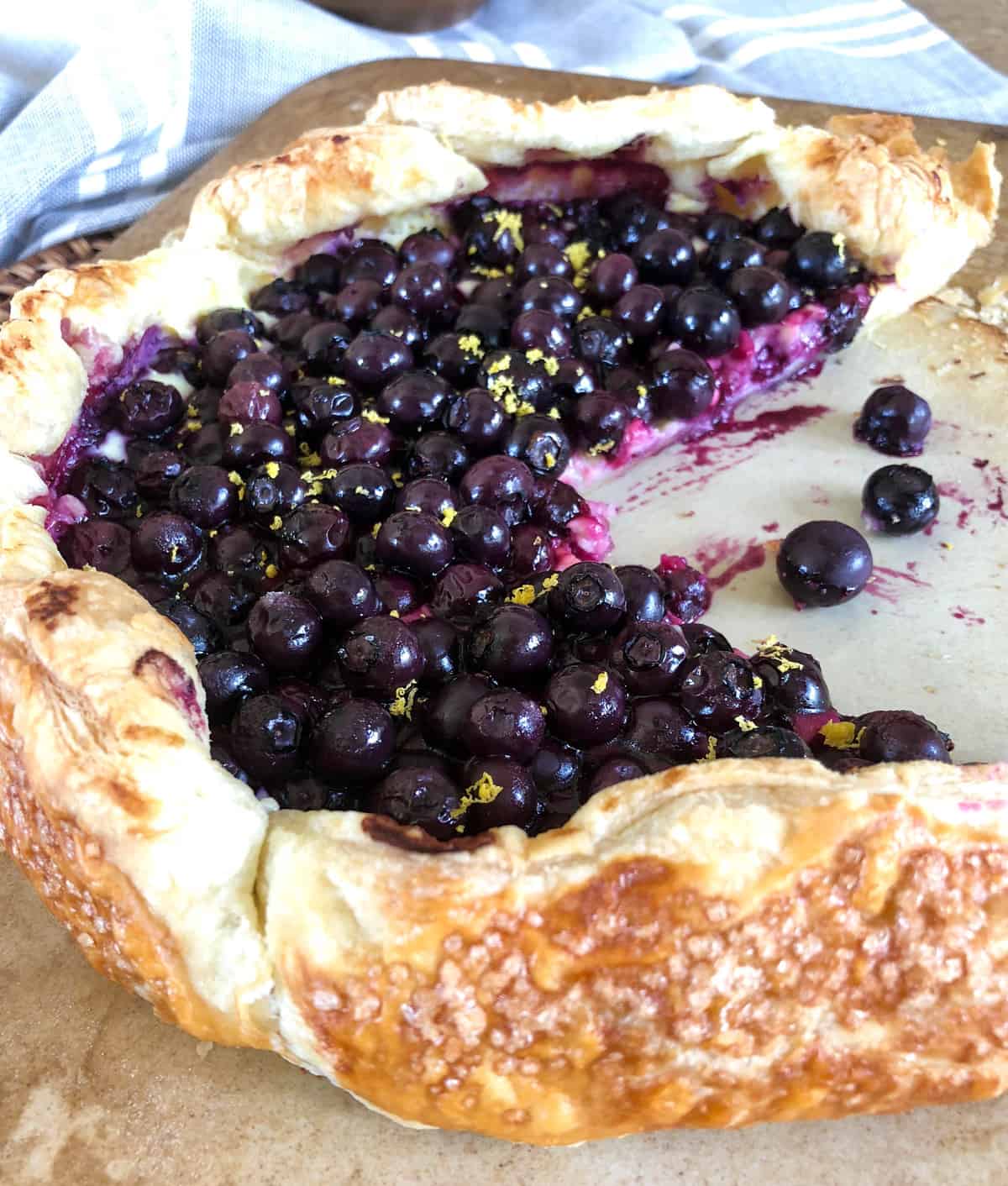 This is perfect for a simple weekend dessert! It's light and fresh and everyone will love it. But don't wait too long or your opportunity will be gone in a flash!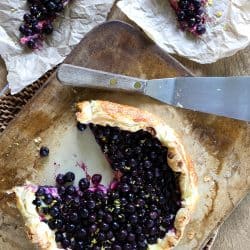 Blueberry Galette
Ingredients
1 puff pastry sheet
2 1/2 cups blueberries
1 lemon, zested
5 tsp. sugar, divided
4 oz. cream cheese
1 tsp. cornstarch
1 egg, divided
Instructions
Thaw puff pastry according to package directions.

Preheat oven to 400 degrees.

Roll out the puff pastry and cut into a circle.

Combine the blueberries, 3 tsp. sugar, cornstarch, and the juice of half of the lemon in a bowl and mix.

Cream together the cream cheese, 2 tsp. sugar, egg yolk and half the zest in another bowl.

Spread the cream cheese mixture on dough to within a few inches of edge. Top with the blueberry mixture.

Fold the dough up and over the berry mixture, pinching the dough to secure. Brush with egg white and dust with turbinado sugar if desired.

Bake at 400 degrees for 30 minutes. Allow to rest for at least 10 minutes. Top with second half of lemon zest and serve.