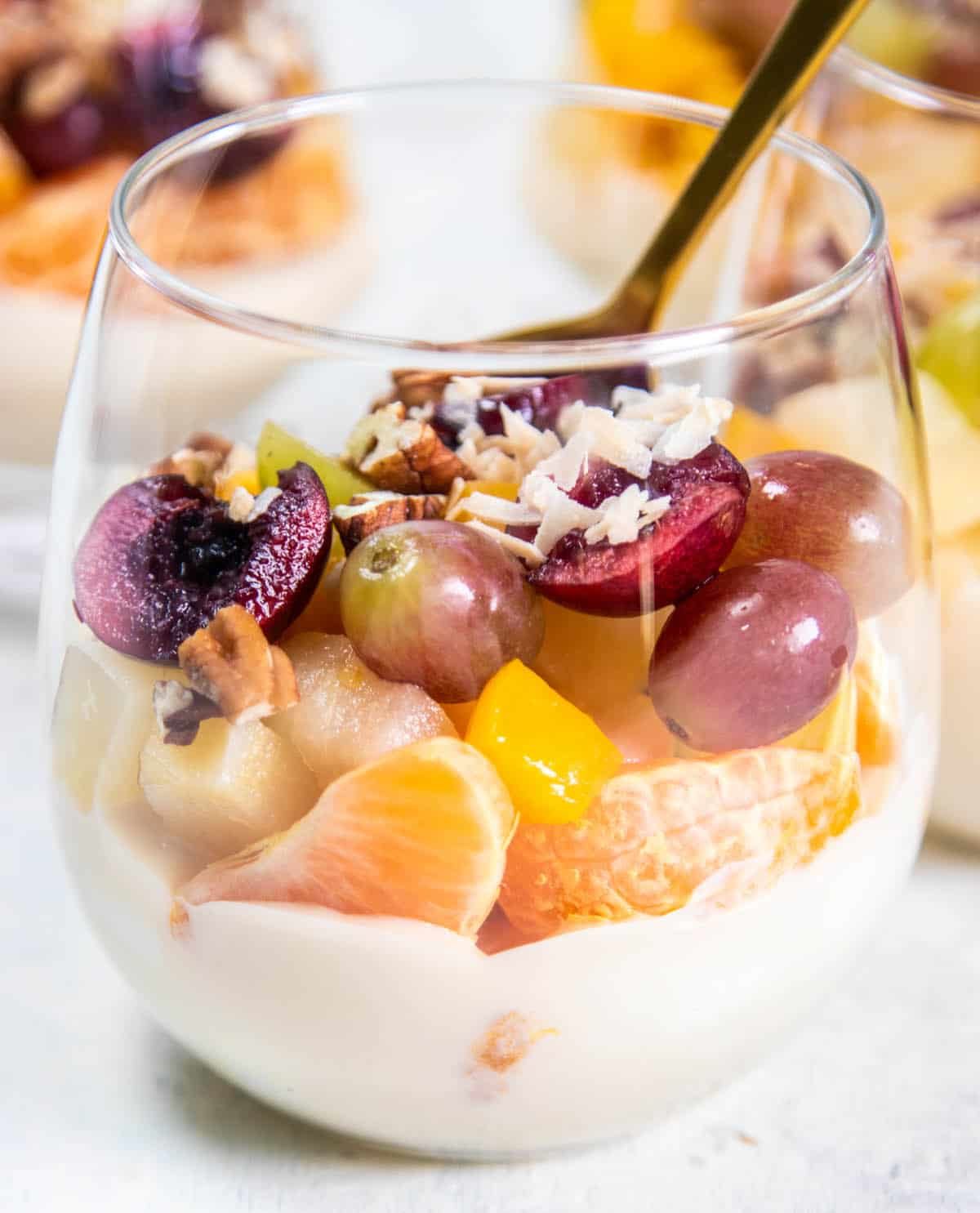 CA GROWN Blog
Discover. Learn. Connect.
A Fruit Salad Recipe Revamp; Easy Ambrosia Salad
September 27, 2022
Eat the Season!
Sign Up For Weekly Recipes
« Back to Recipes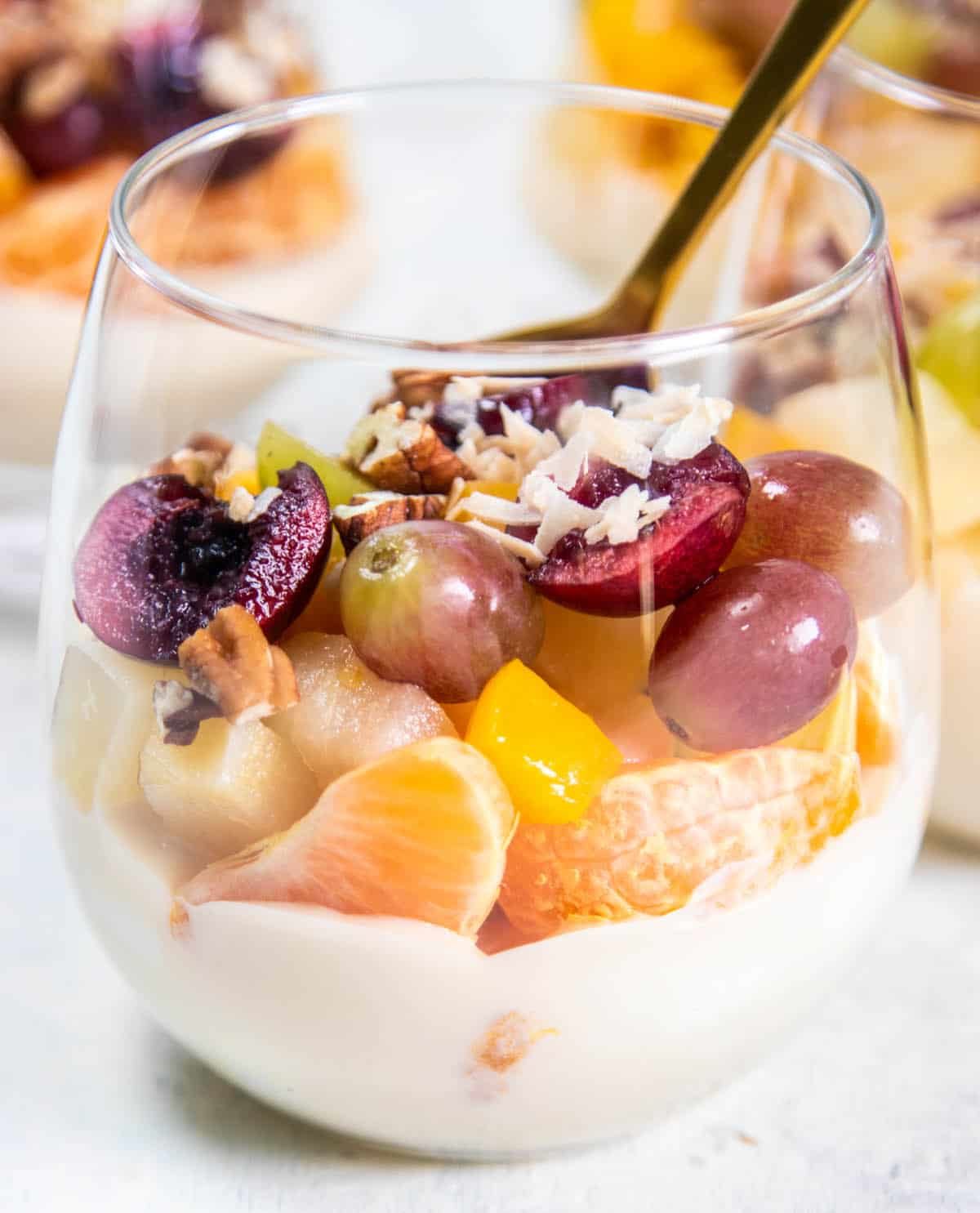 A Fruit Salad Recipe Revamp; Easy Ambrosia Salad
Are you a fruit salad fan? Fruit salad isn't just for kids it can be a delicious treat for adults too when served as an appetizer or for dessert. Today, we are giving the classic Ambrosia Salad, a modern twist with layered seasonal fruit and a tangy sweet dressing that will have you coming back for more.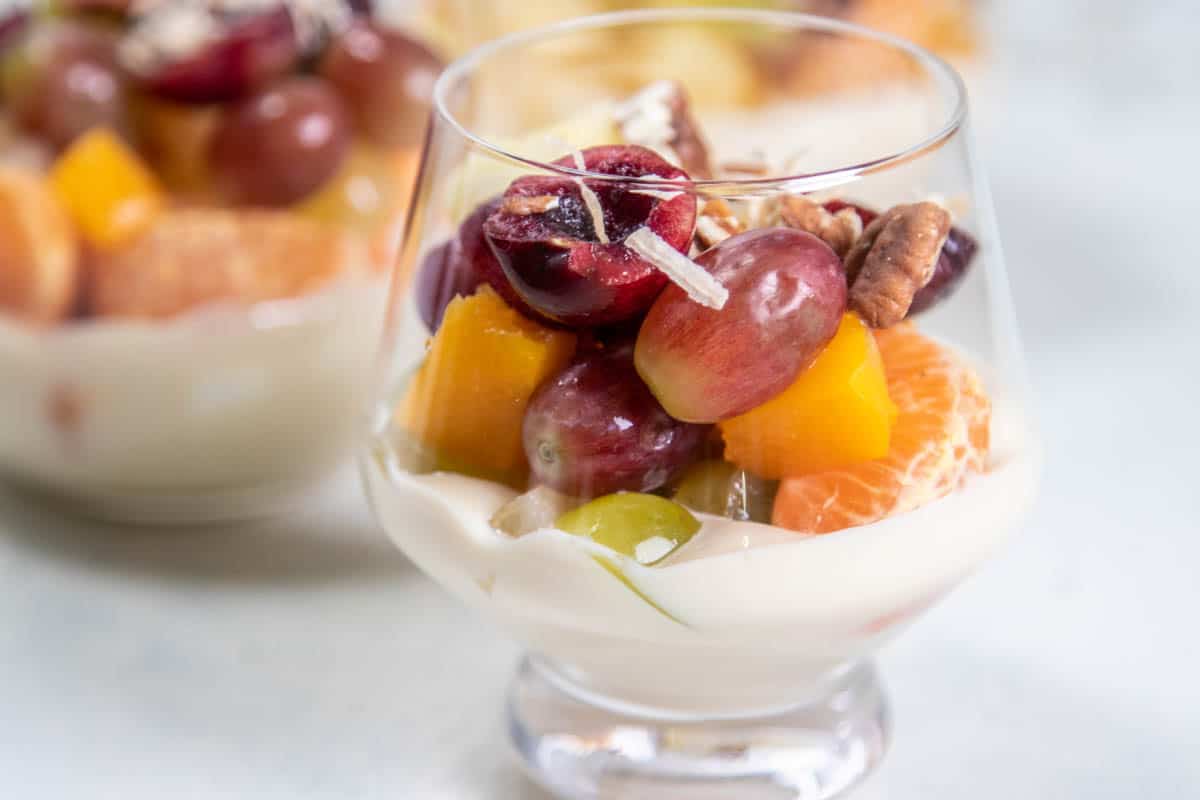 What is Ambrosia Salad?
Did you know that the word "ambrosia" means delicious or fragrant? Ambrosia was the magical fruit of the gods in ancient Greek mythology. The Olympian gods ate ambrosia to keep them immortal and without it, they grew weak.
In Homer's Iliad, for example, the immortals would bathe in ambrosia and even use it as perfume! Though anyone can enjoy ambrosia today, mortals (according to mythology) would face death if caught eating or drinking it. This delicious privilege was reserved strictly for deities.
Where did Ambrosia salad originate?
Ambrosia is an American variation of a fruit salad. It is believed to have originated in the Southern United States, although the precise origin of the recipe is unkown. Versions of this recipe began appearing in cookbooks in the late 1800's. About the same time, that citrus became more prevalent in markets across the country.
These early recipes were very simple, usually including only orange slices, coconut, and sugar layered in a glass dish. Over the years, this variation of fruit salad evolved and changed to contain a variety of ingredients. Canned or fresh pineapple, canned mandarin oranges or fresh orange sections, sliced banana, miniature marshmallows, and coconut were commonly used ingredients in variations of this recipe.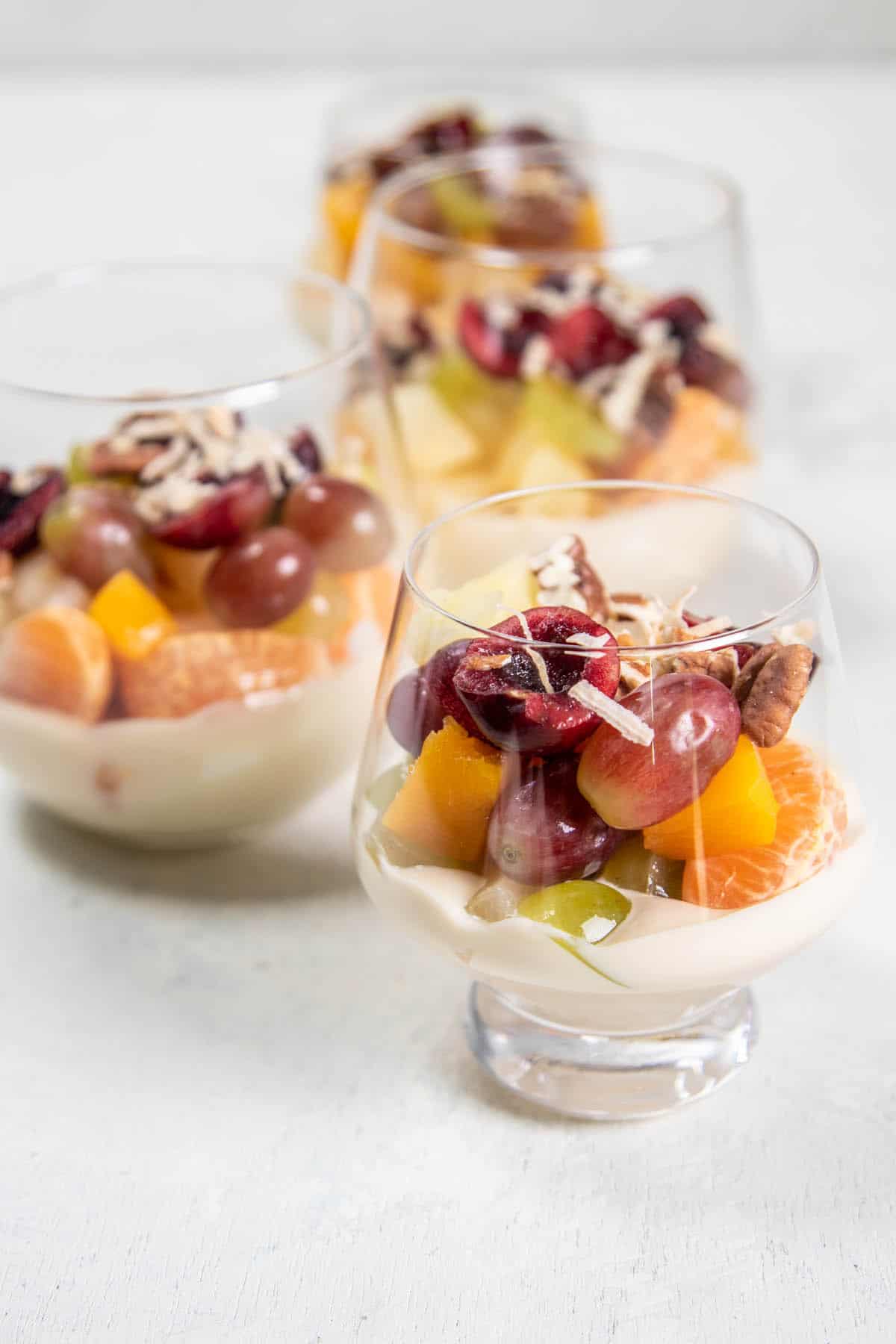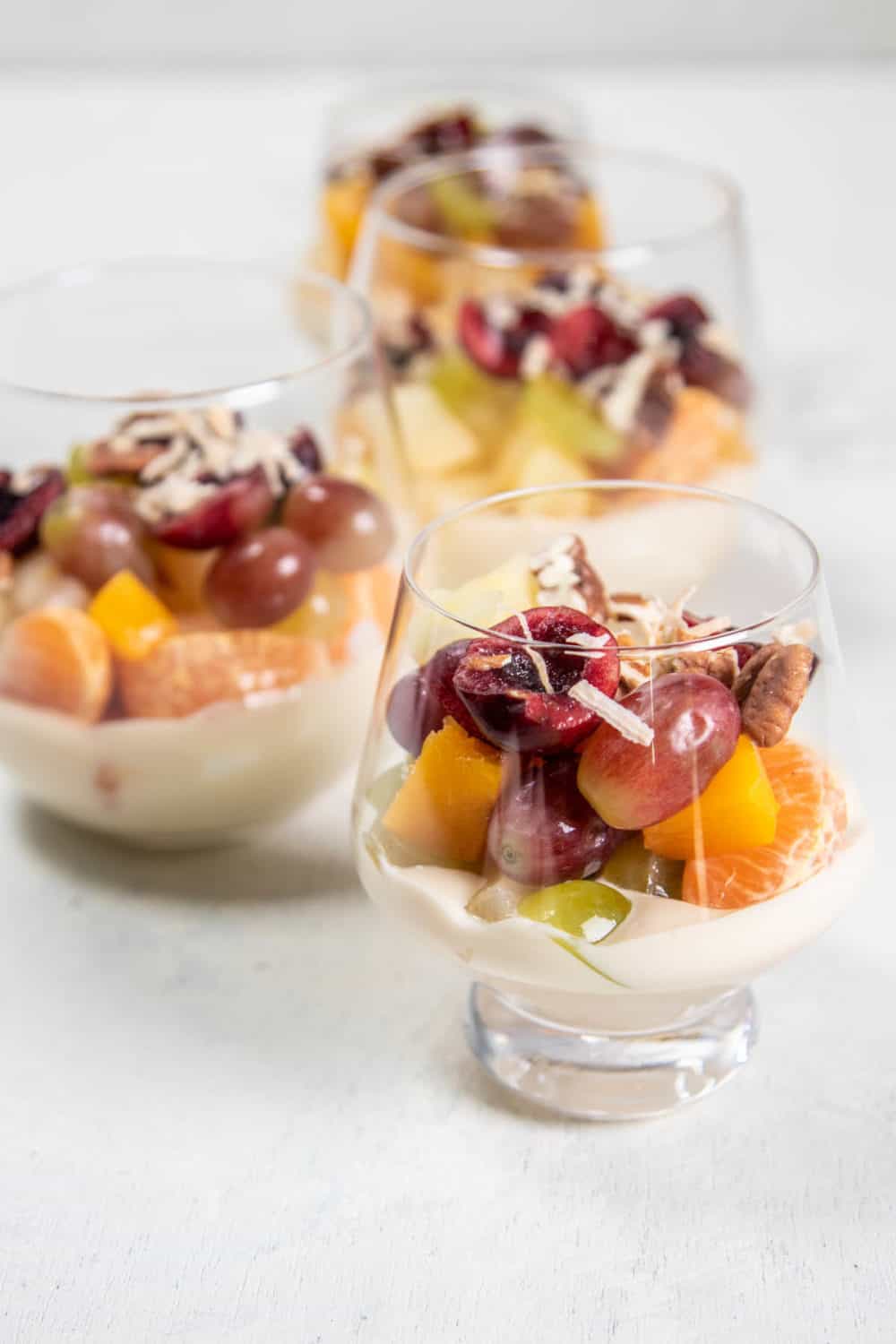 What ingredients are needed to make Ambrosia Salad?
Our modern-day twist on the classic Ambrosia salad is super easy to make, adaptable to what types of fruit are in season, and is more beautiful than ever before!
Love fruit-filled salads? Us too! Here are a few more fruit salad recipes to try!
Our love for fruit-filled salads, both savory and sweet, runs deep. We have quite a few recipes inspired by seasonal fruit here on California Grown and our California Grown Creators have some fabulous fruit salad recipes in store for you too!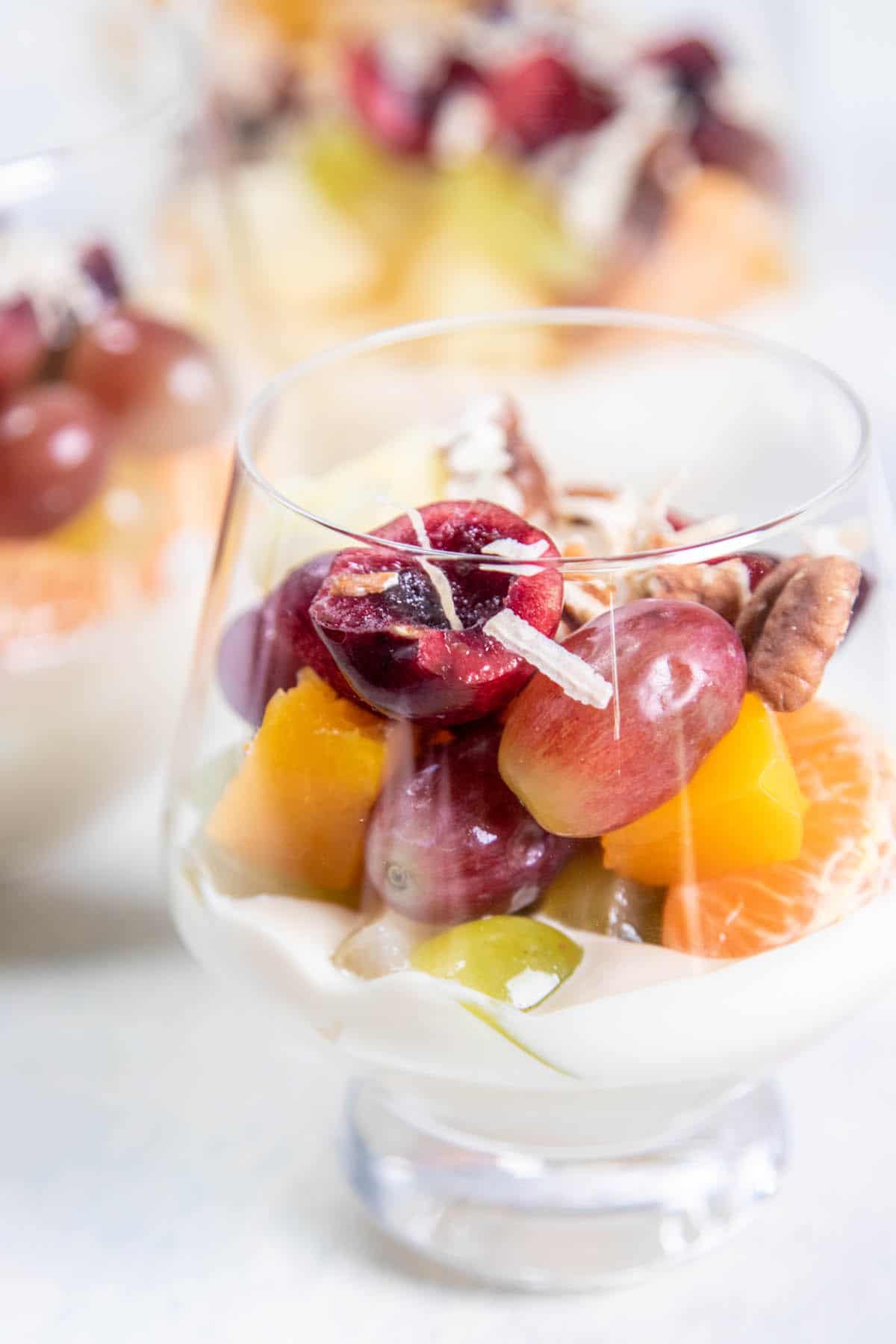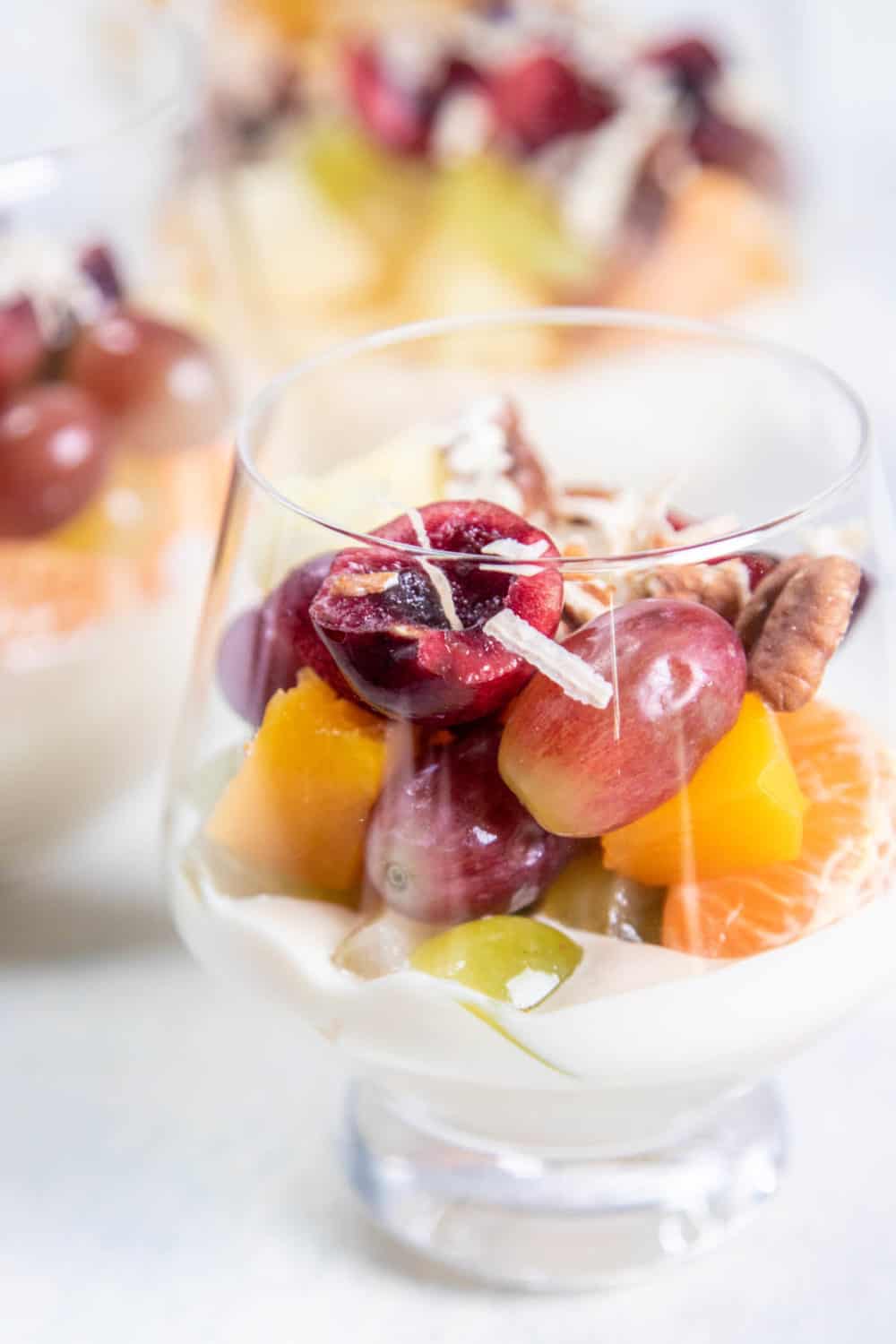 BE SURE TO SHARE YOUR FAVORITE FRUIT SALAD RECIPES WITH US BY SNAPPING A PIC AND TAGGING US ON SOCIAL USING #CAGROWN.
Craving more CA Grown goodness? Follow us on Pinterest for fresh and fabulous recipe inspiration!