20 Fresh Cherry Recipes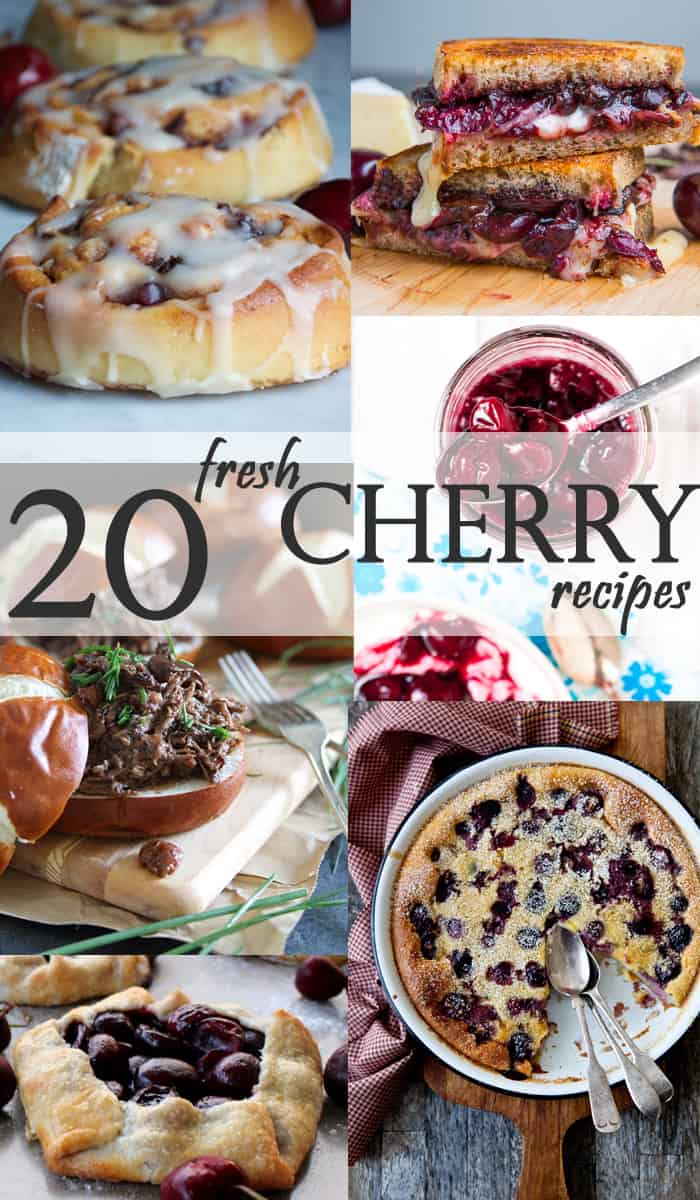 Guys. Cherry season is almost upon us!
On most days, I could eat cherries right off the stem.
They are the fruit of perfection: Sweet and tart. Crisp and plump.
I like to take advantage of the season by getting cherries into almost every meal when I can. From breakfast to dinner and even cocktails, you'll have to make a few trips to the market to keep up with these amazing recipes!
Cherry Almond Cinnamon Rolls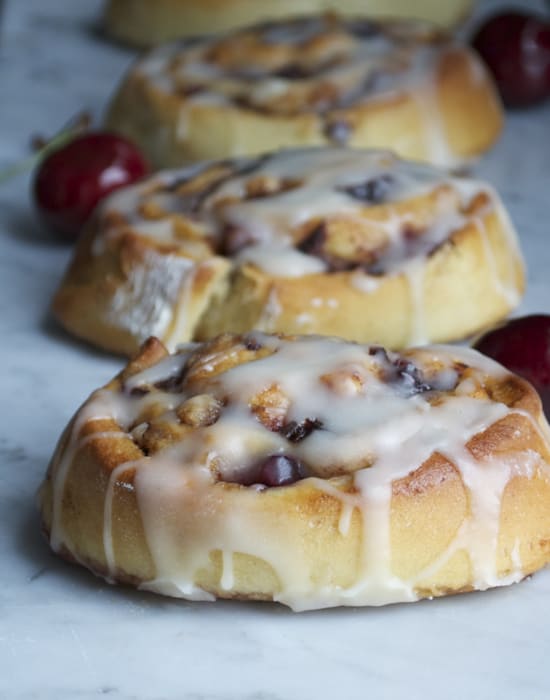 Who new sweet rolls could get any sweeter? Add some cherries to boost your morning
Recipe via Taste Love and Nourish
Brown Butter Cherry Bars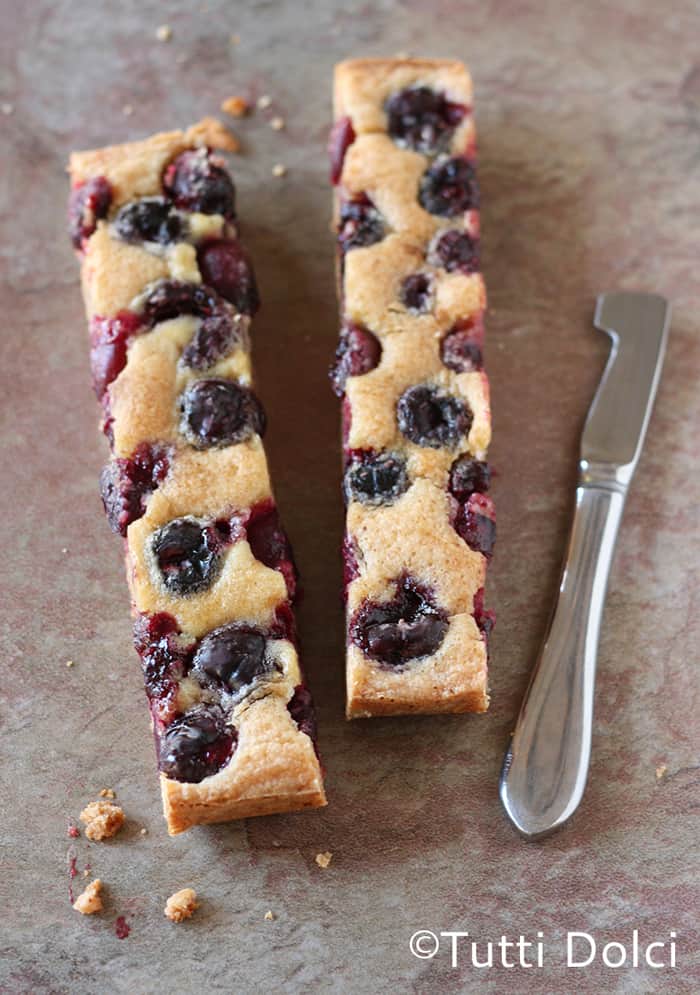 Decadent cookie bars are peppered with sweet cherries and toasted brown butter.
Recipe via Tutti Dolci
Cherry Almond Quick Bread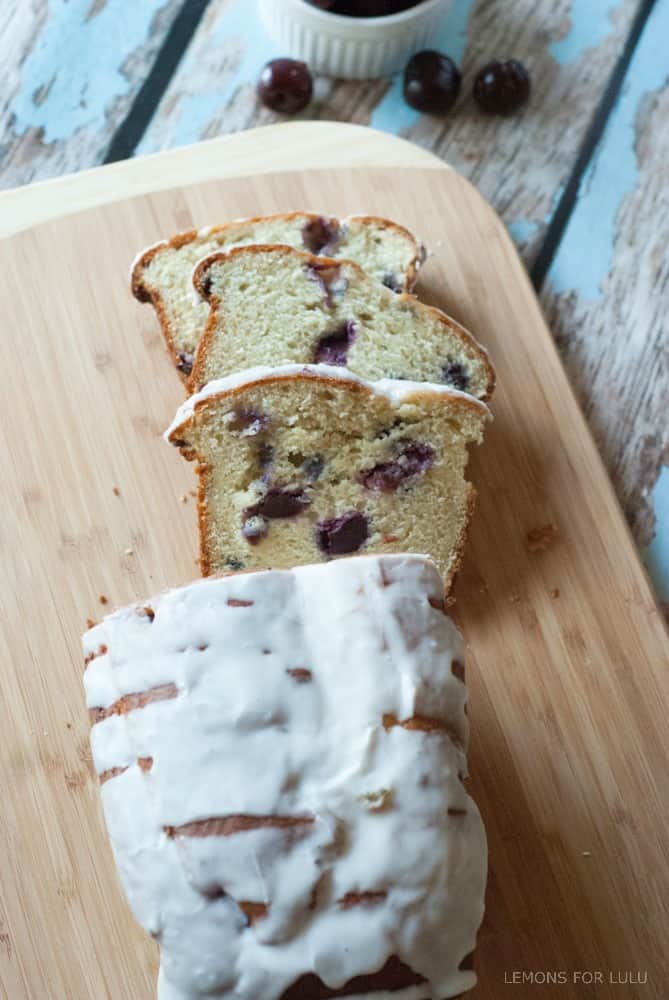 You had me at quick. This moist and delicious bread will have your taste buds singing in the morning.
Recipe via Lemons for LuLu
Fresh Cherry Sauce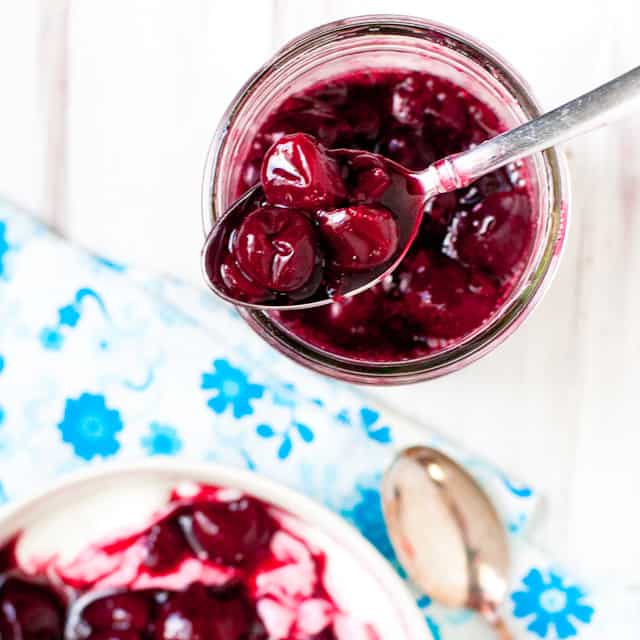 Perfect for topping ice cream or adding to your greek yogurt, this easy sauce is created in the microwave!
Recipe via Confections of a Foodie Bride
Fresh Cherry Hand Pies
Flaky pastries are loaded with tart cherries and baked to perfection!
Recipe via Dessert for Two
Skillet Cherry Jam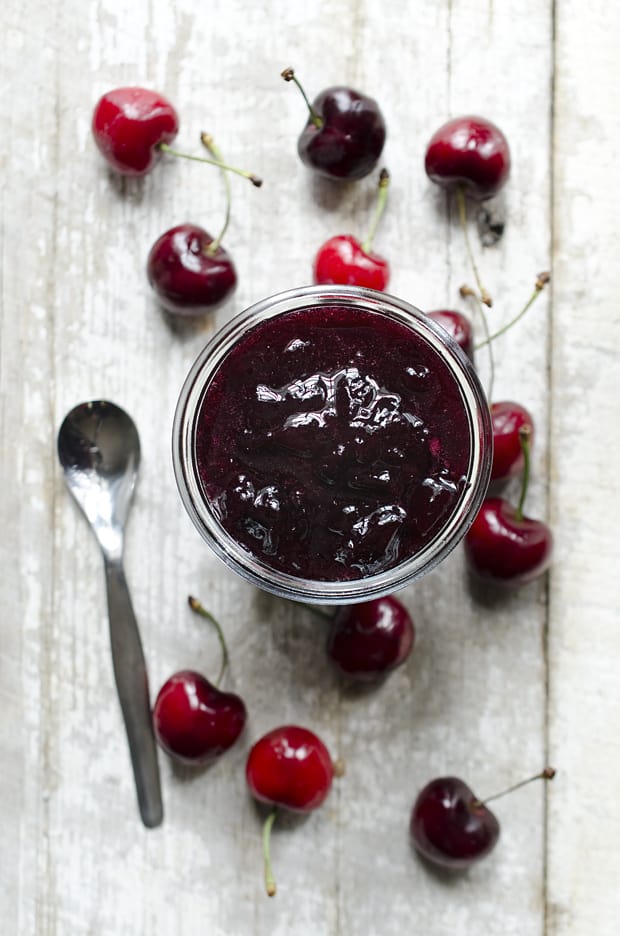 The perfect way to preserve cherries and enjoy them all year long! This jam is perfect for your morning toast or add it to your kids' PB and Js
Recipe via Ehow.com
Balsamic Cherry Brie Grilled Cheese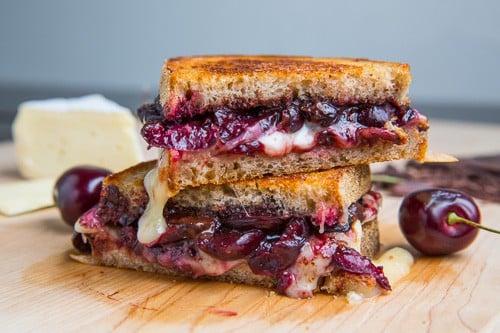 Gooey brie and cherries roasted in balsamic merry together to create this delicious comfort food
Recipe via Closet Cooking
Cherry Beef Carnitas Sandwich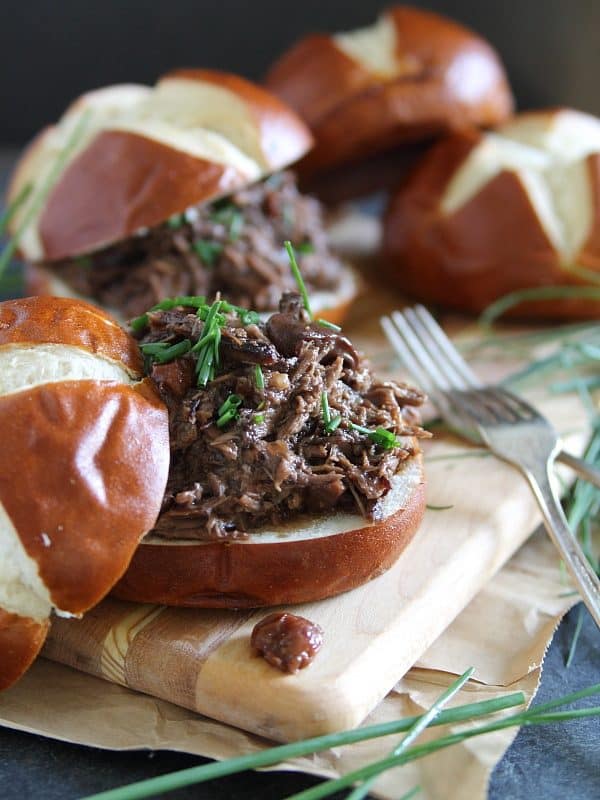 Cherries and their juices are the diamond in the rough of this recipe. Slow cooked to perfection, this dish will definitley be on your regular rotation
Recipe via Running to the Kitchen
Grilled Pork Tenderloin with Cherry Salsa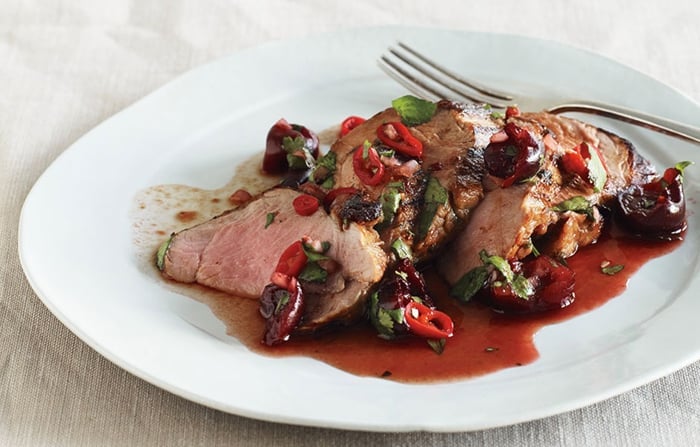 Savory pork is grilled and crowned with a tart cherry salsa.
Recipe via Bon Appetit
Grilled Chicken with Cherry Salsa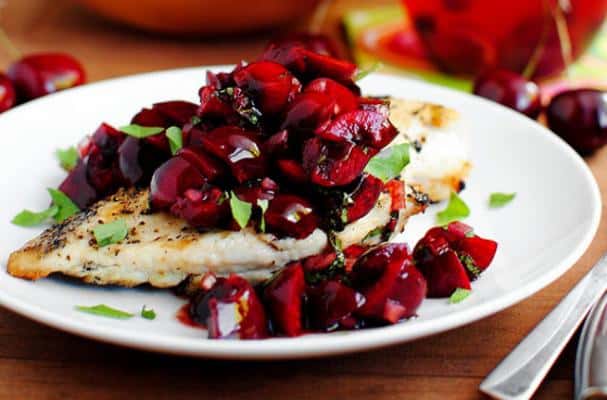 Loads of cherry salsa infused with basil and balsamic top a healthy grilled chicken breast.
Recipe via Foodista
Cherry Bomb Chicken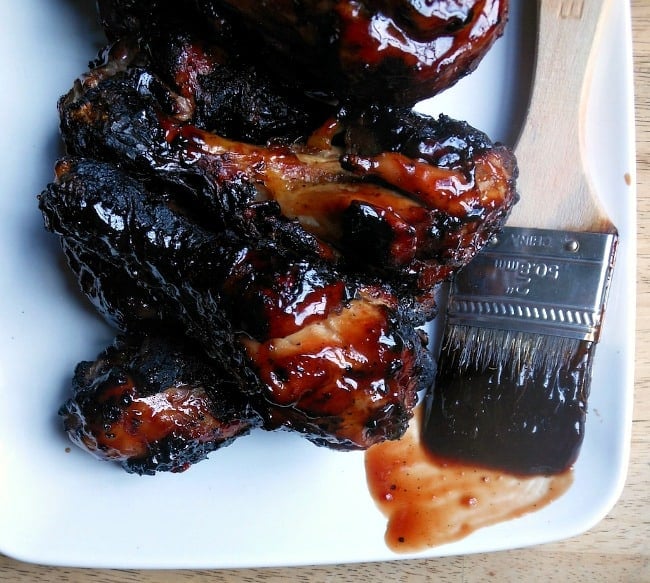 If you like spicy chicken, this dish is perfect for you. Cherries and honey balance out the flavors and give your taste buds a reason to sing
Recipe via Sugar Dish Me
Crock Pot Cherry Beef Roast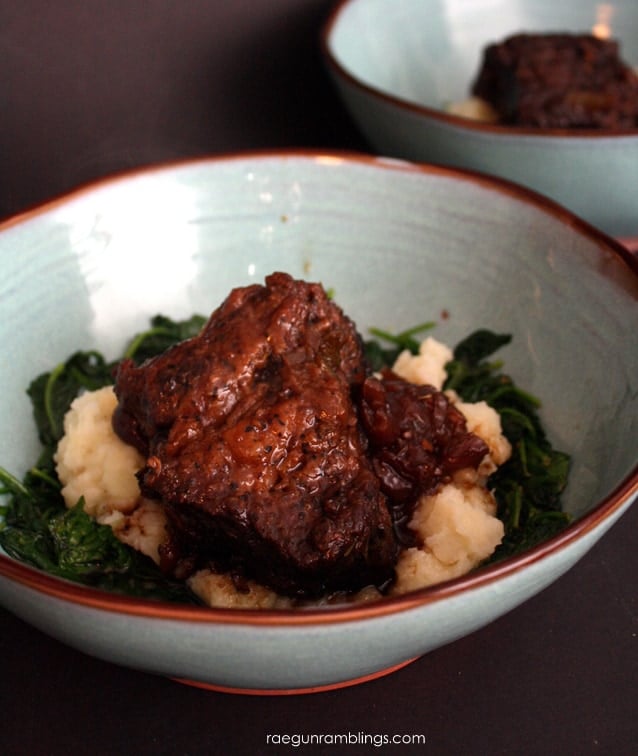 Cherries infuse the beef slowly and the end result is melt in your mouth goodness.
Recipe via Raegun Ramblings
Cherry and Feta Quinoa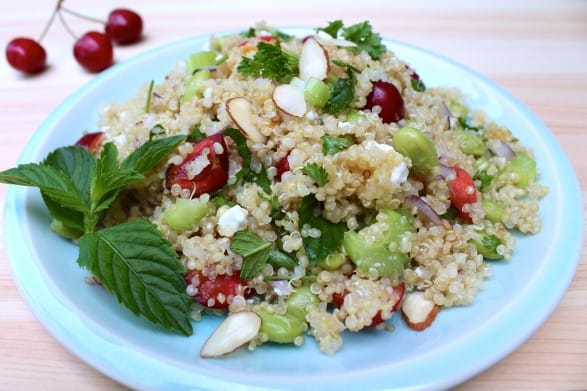 Juicy cherries and mint are the star of this quinoa dish that is perfect for summer barbecues.
Recipe via Fountain Avenue Kitchen
Cherry Clafoutis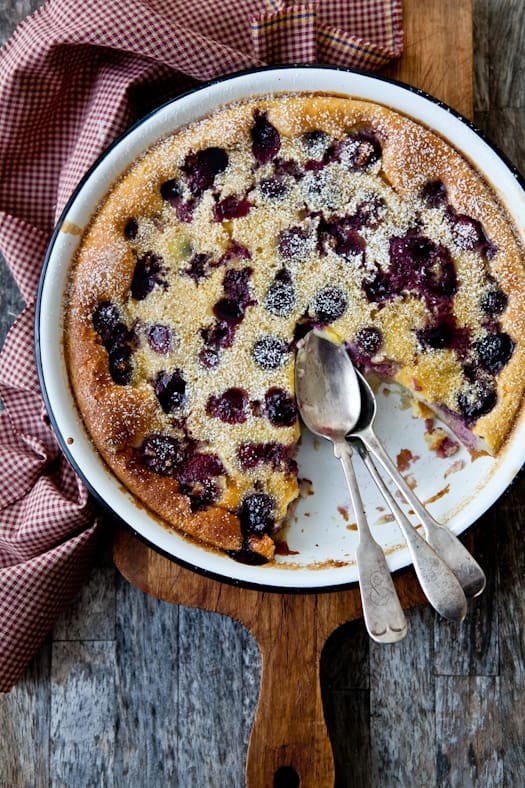 Custardy clafouti is one of my all time favorite desserts. Covered with fresh cherries is the only way to top this pastry.
Recipe via Tartlette
Drunken Cherry Chocolate Cake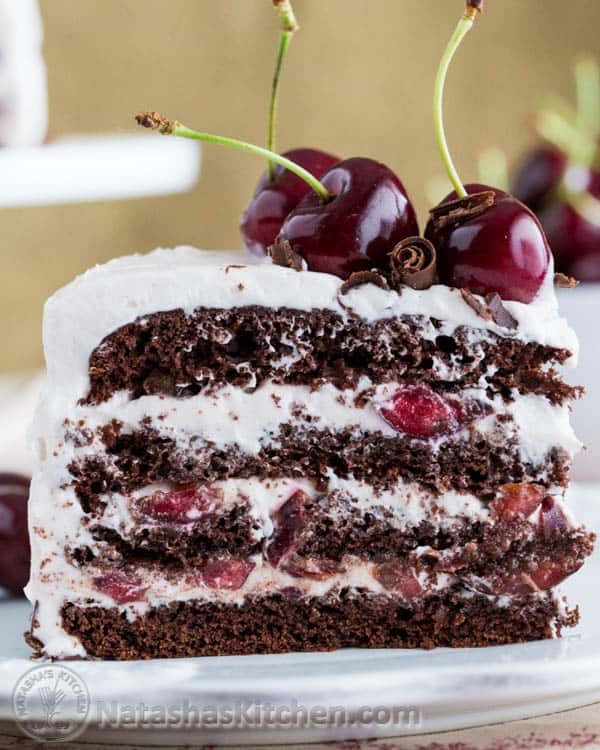 Soaked in rum and added to every aspect of this layer cake, this desert is perfect for a warm summer evening
Recipe via Natasha's Kitchen
Rustic Cherry Tarts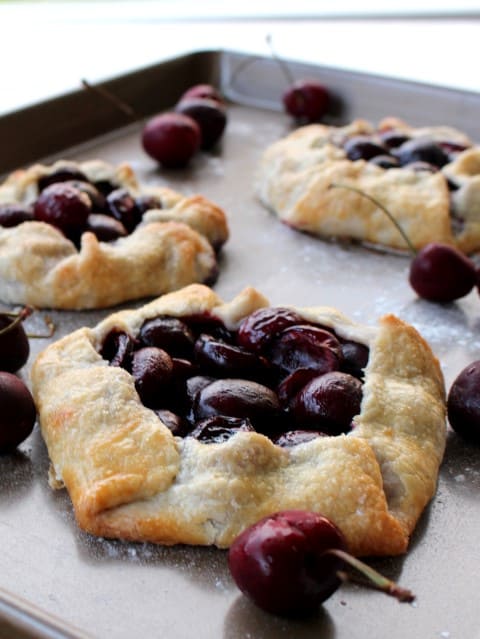 Simple and tasty, these rustic tarts can be made in an afternoon and enjoyed throughout the week.
Recipe via Chocolate with Grace
Cherry Crumble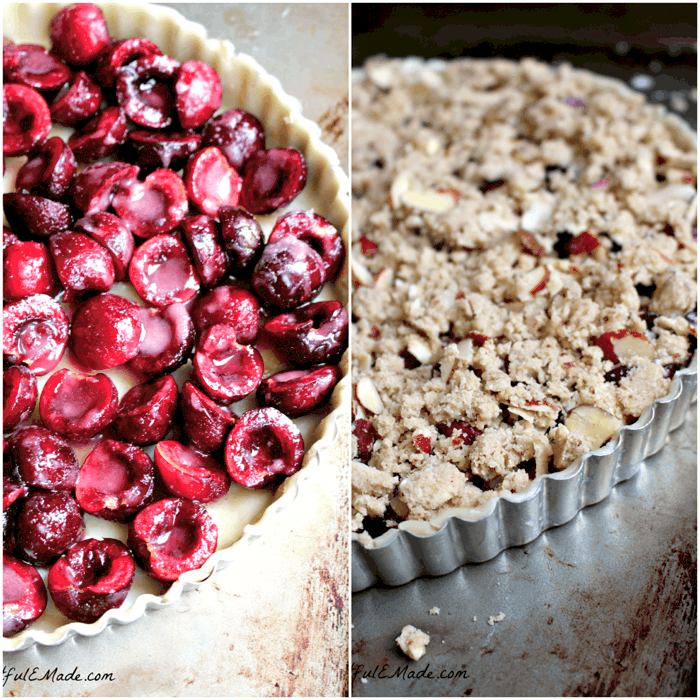 Similar to a cobbler, this recipe incorporates fresh, delicious cherries and tops with a sugary almond topping. Top with a scoop of ice cream and you have the ultimate summer dessert
Recipe via Delightful E Made
Fresh Cherry Crisp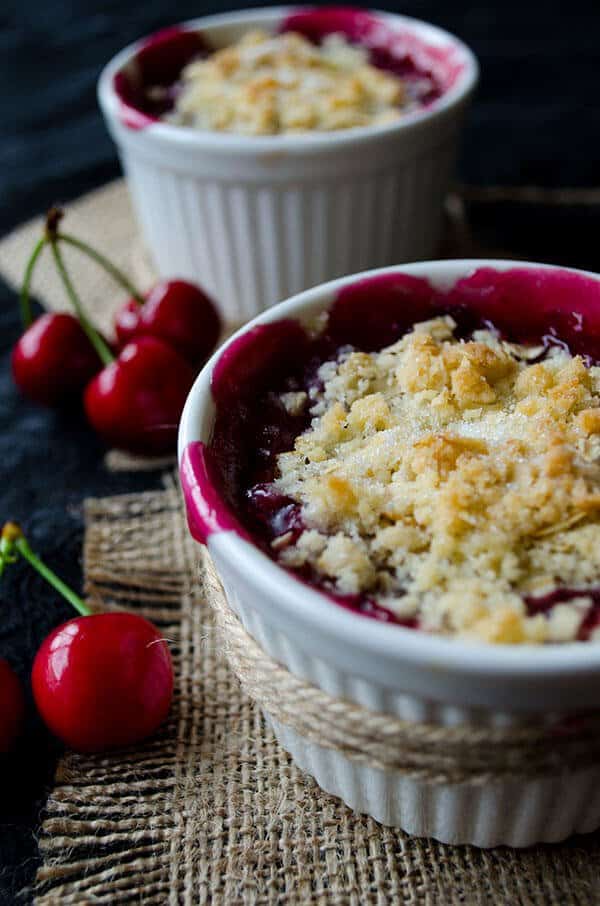 A decadent pool of tart cherries is topped with a wonderfully crisp crust.
Recipe via Give Recipe
Cherry Mojito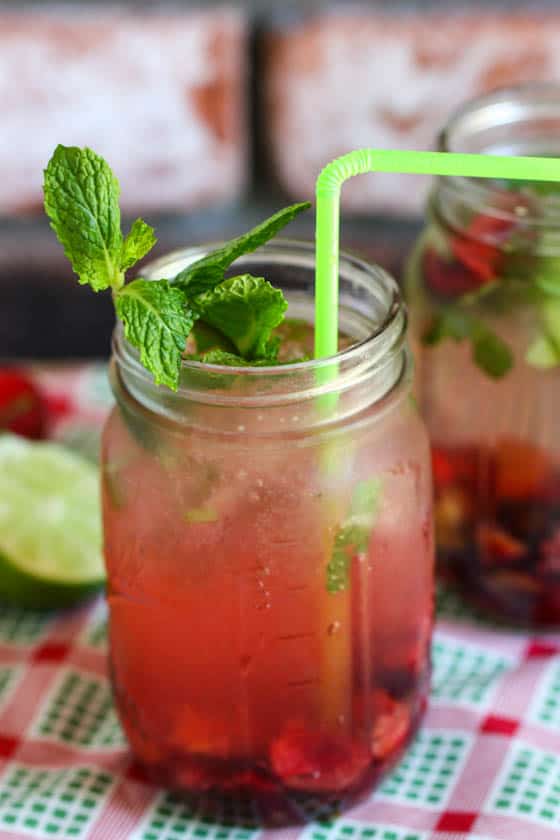 A refreshing libation to add to your summer entertaining, this drink uses fresh cherries and traditional mojito ingredients
Recipe via Eat Live Run