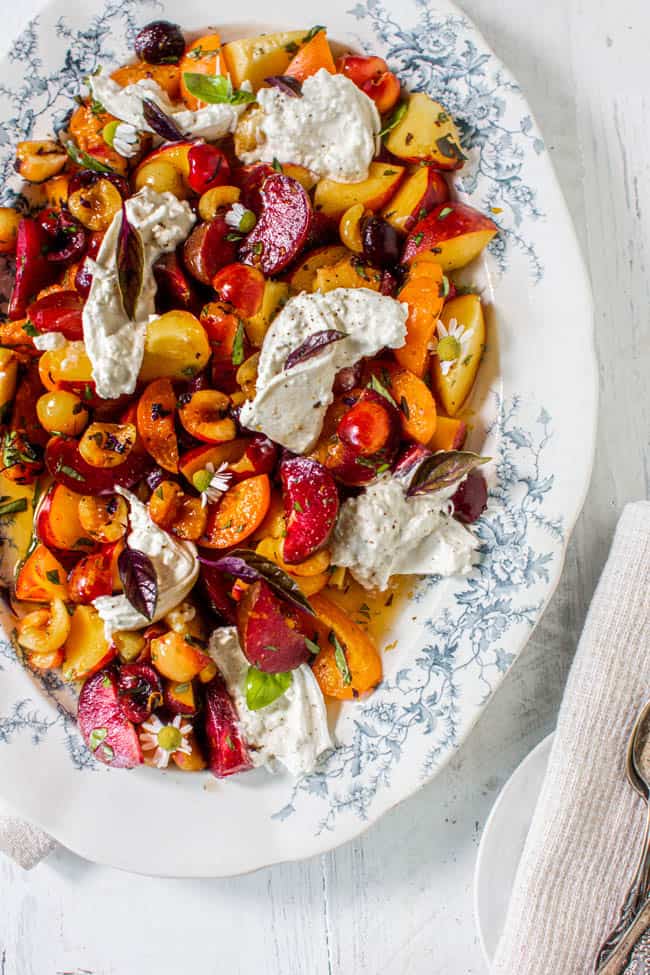 CA GROWN Blog
Discover. Learn. Connect.
A Simple Summer Stone Fruit and Burrata Salad
July 6, 2021
Eat the Season!
Sign Up For Weekly Recipes
« Back to Recipes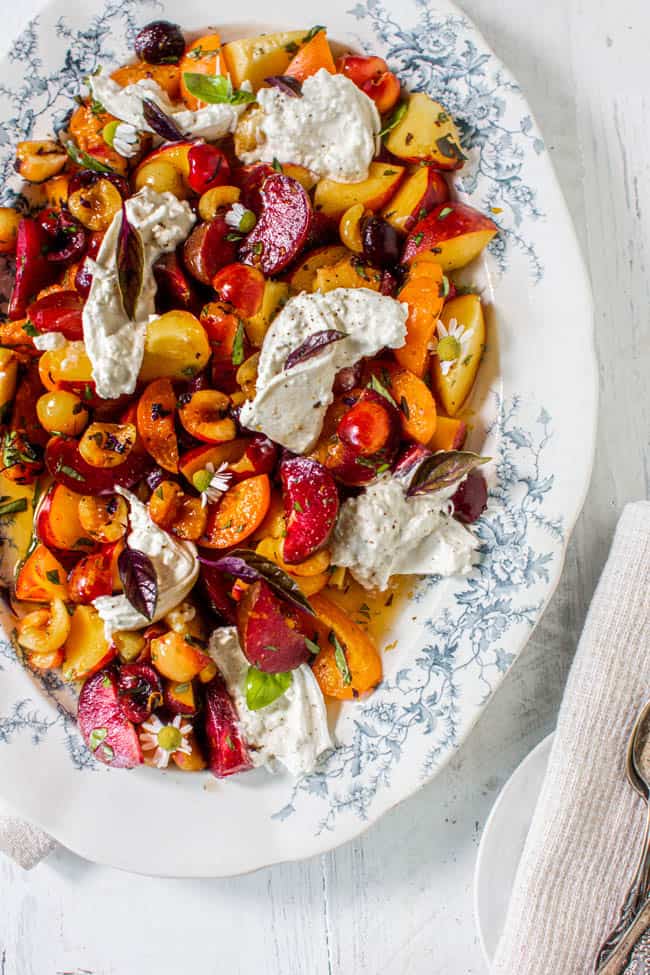 A Simple Summer Stone Fruit and Burrata Salad
California's abundant sunshine, fertile soil, and unique microclimates have made the state famous for growing the world's finest fruit – including all types of stone fruit! The cherries, peaches, apricots, and plums in this salad are succulent, tender, and literally bursting with flavor.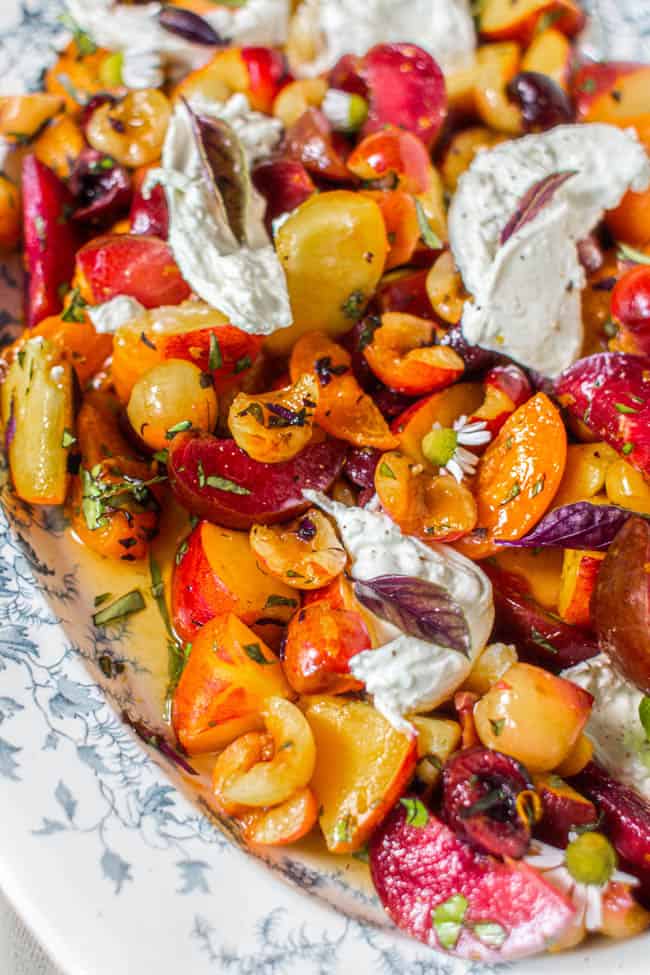 There are many different varieties of stone fruit, some may actually surprise you!
Also known as drupes, this style of fruit gets its name from the pit or "stone" in its center that is surrounded by pulp or flesh.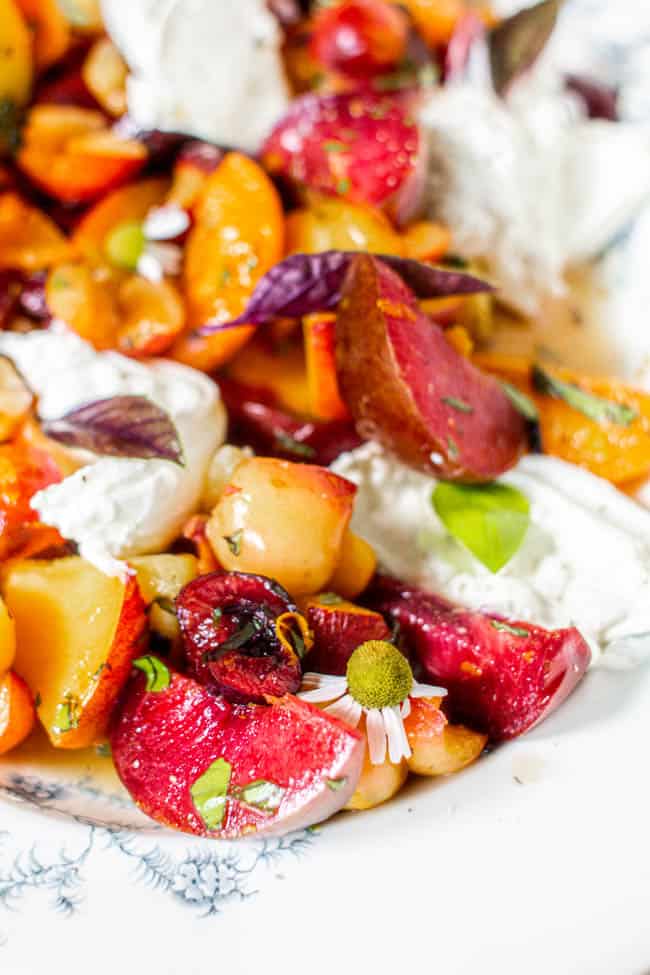 Stone fruits are highly seasonable!
They generally do not ripen after being harvested which means they are picked at the height of their season and those seasons can be very short! So, you better get your hands on them while you can.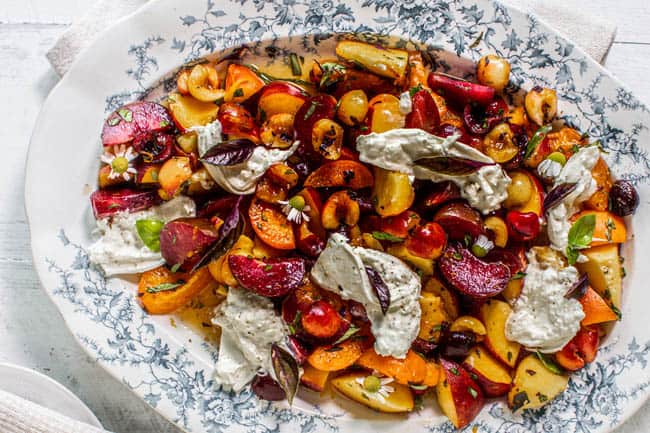 This salad is perfect for porch suppers this summer or even a potluck dinner. You can substitute the stone fruit based on what's in season when you plan to make it. It's really that simple!
Looking for more delicious ways to celebrate the season?! Keep scrolling!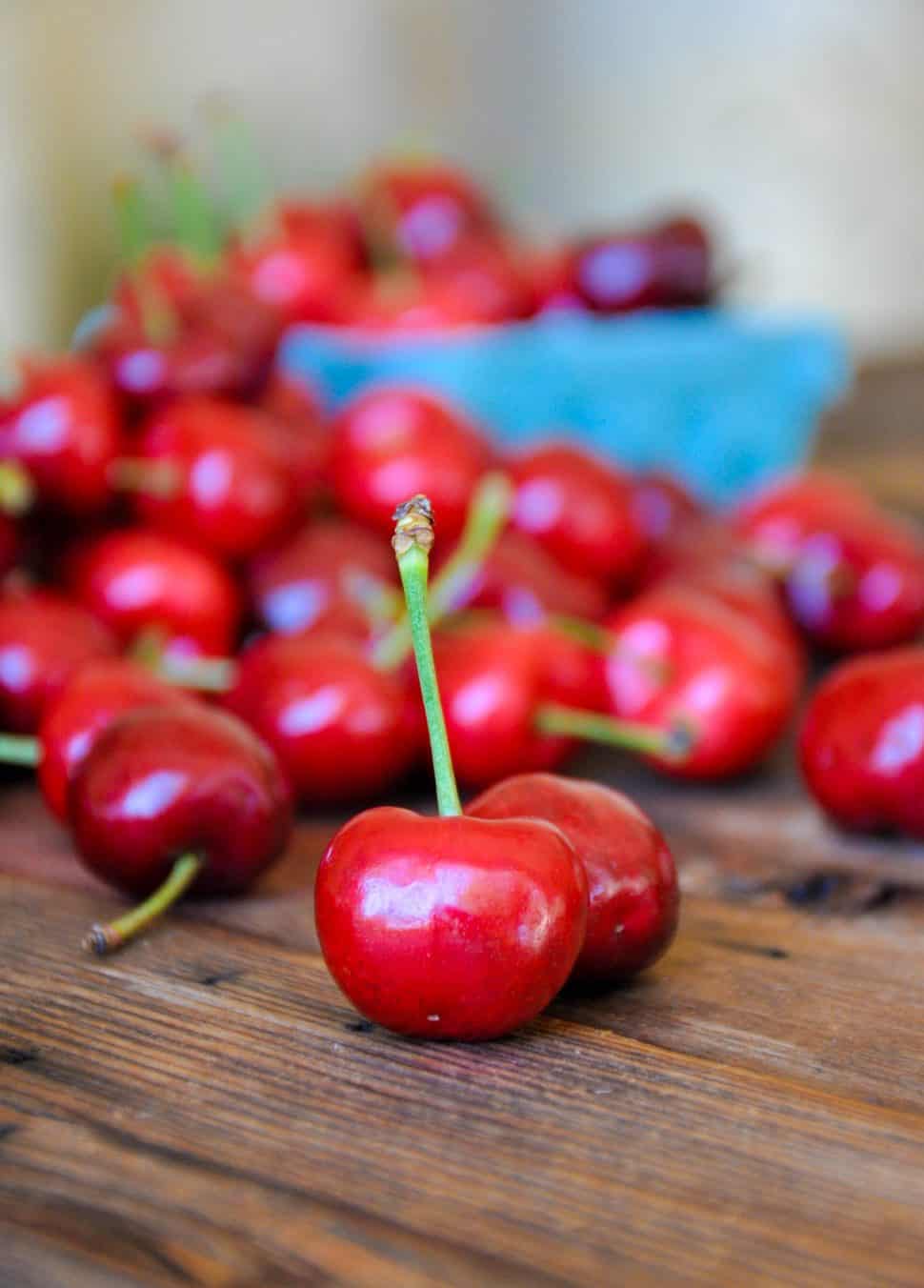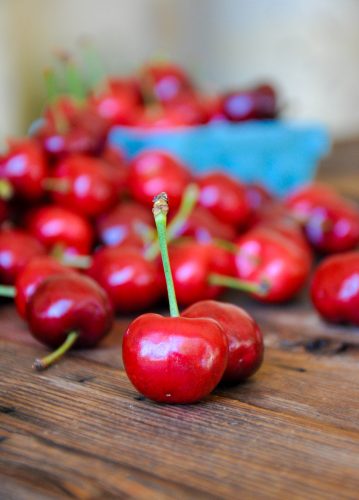 Are cherries your favorite stone fruit? Then you will definitely want to save this blog post for later as we have rounded up over 20 of our favorite cherry-inspired recipes!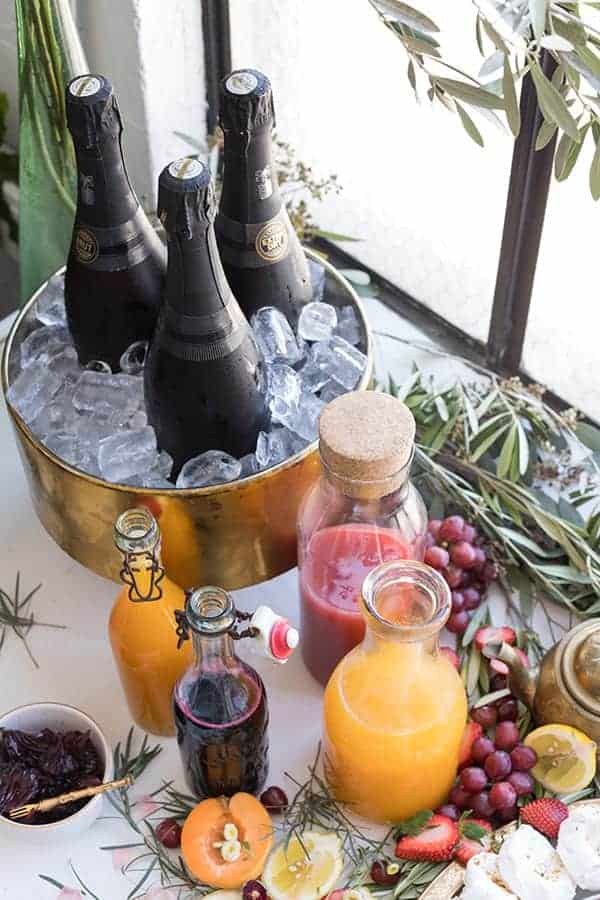 Stone fruit syrups are the perfect addition to a champagne bar! This Mess is Ours' plum-inspired syrup is flecked with vanilla beans for a downright sultry flavor that will have you weak in the knees before brunch is over.
Canned cling peaches are a stone fruit that is available year-round! This round-up shows you all of our favorite ways to cook with delicious canned peaches.
Share your stone fruit creations with us by snapping a pic and tagging us on social using #CAGROWN.
Craving more CA Grown goodness? Follow us on Pinterest for fresh and fabulous recipe inspo!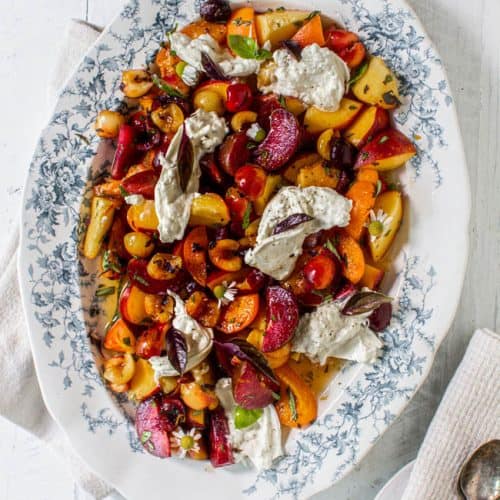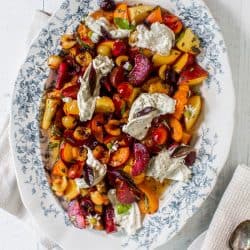 Stone Fruit and Burrata Salad
This simple 5-ingredient stone fruit salad combines peak season stone fruit with citrus, basil, and burrata.
Ingredients
2 pounds assorted stone fruit, pits removed and chopped into bite size pieces. Cherries, plums, peaches, apricots, mangoes and nectarines are all good choices.
1 tablespoon orange zest
1/4 cup freshly squeezed orange juice
1/4 cup finely chopped basil leaves
1 tablespoon honey
4 ounces Burrata
Instructions
In a large bowl combine all of the prepared stone fruit. Set aside.

In a seperate small bowl combine the orange zest, juice, and honey. Whisk to combine then pour over the stone fruit. Add the basil and toss to coat.

Transfer the dressed stone fruit to a serving platter and top with torn Burrata cheese to serve.
Click here to view the Google Web Story for this post.
Frequently Asked Questions About Stone Fruit
How many types of stone fruit are there?
The drupes we call stone fruit come from about 15 species of the genus Prunus, a member of the rose family, and include peaches, nectarines, plums, apricots, and cherries.
What is the best way to store peaches?
See Jerry James Stone's video below!
Peaches should be stored on their shoulders and not touch one another. If you must bag them, don't put to many in one sack. Peaches need to breathe because of the ethylene gas they omit. So use paper (fridge only) or plastic with holes cut in it.
So how should you store peaches based on their ripeness?
Ripe peaches – If it's ripe but you aren't ready to eat it, put it in the fridge.
Not quite ripe – Store them on the kitchen counter, on their shoulders.
Firm peaches – Place them in a paper bag to ripen faster. Include a very ripe banana in the bag or an apple if you wish to speed up the ripening process.