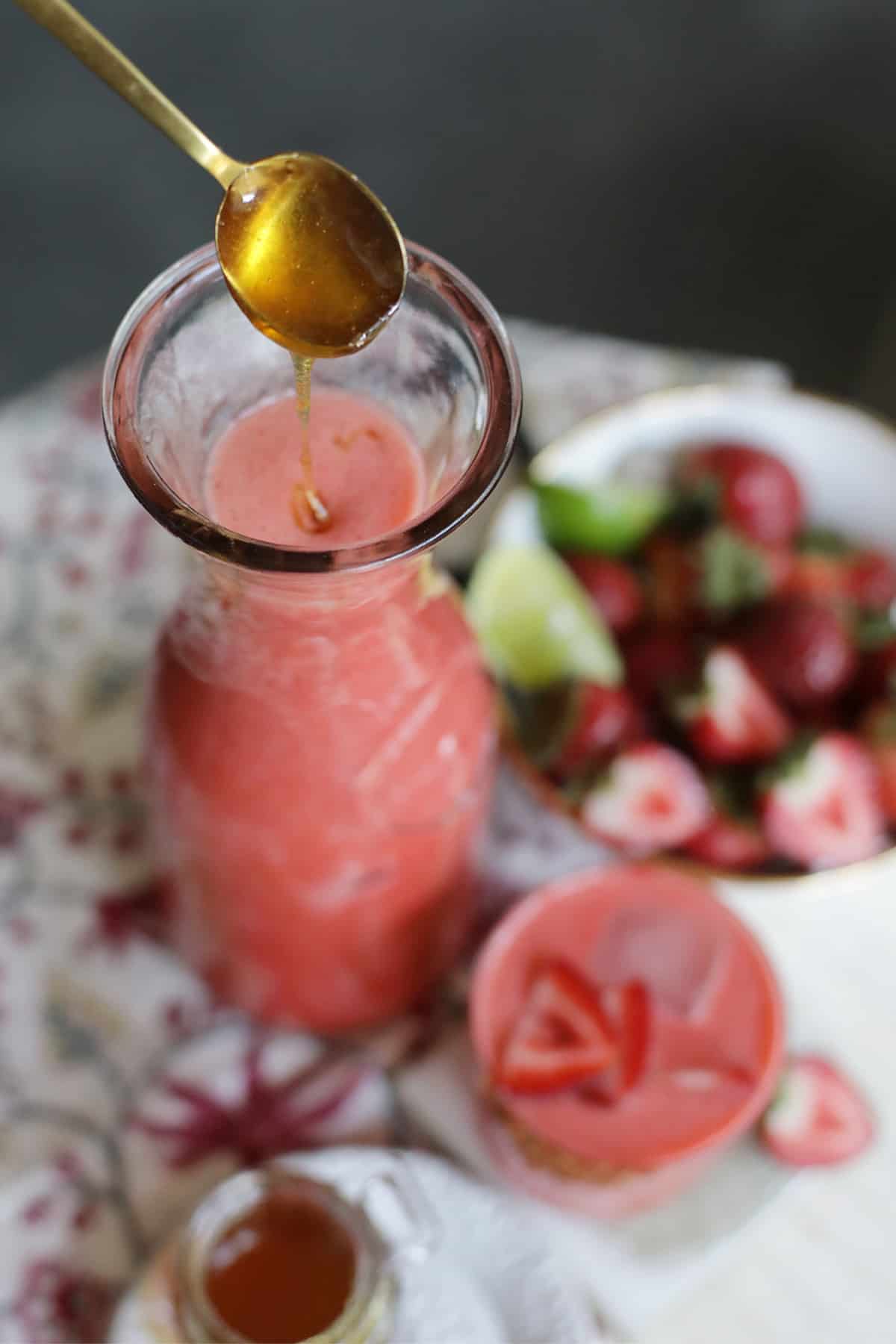 CA GROWN Blog
Discover. Learn. Connect.
Easy Strawberry Agua Fresca Recipe – Aida of Salt & Wind Travel
July 2, 2021
Eat the Season!
Sign Up For Weekly Recipes
« Back to Recipes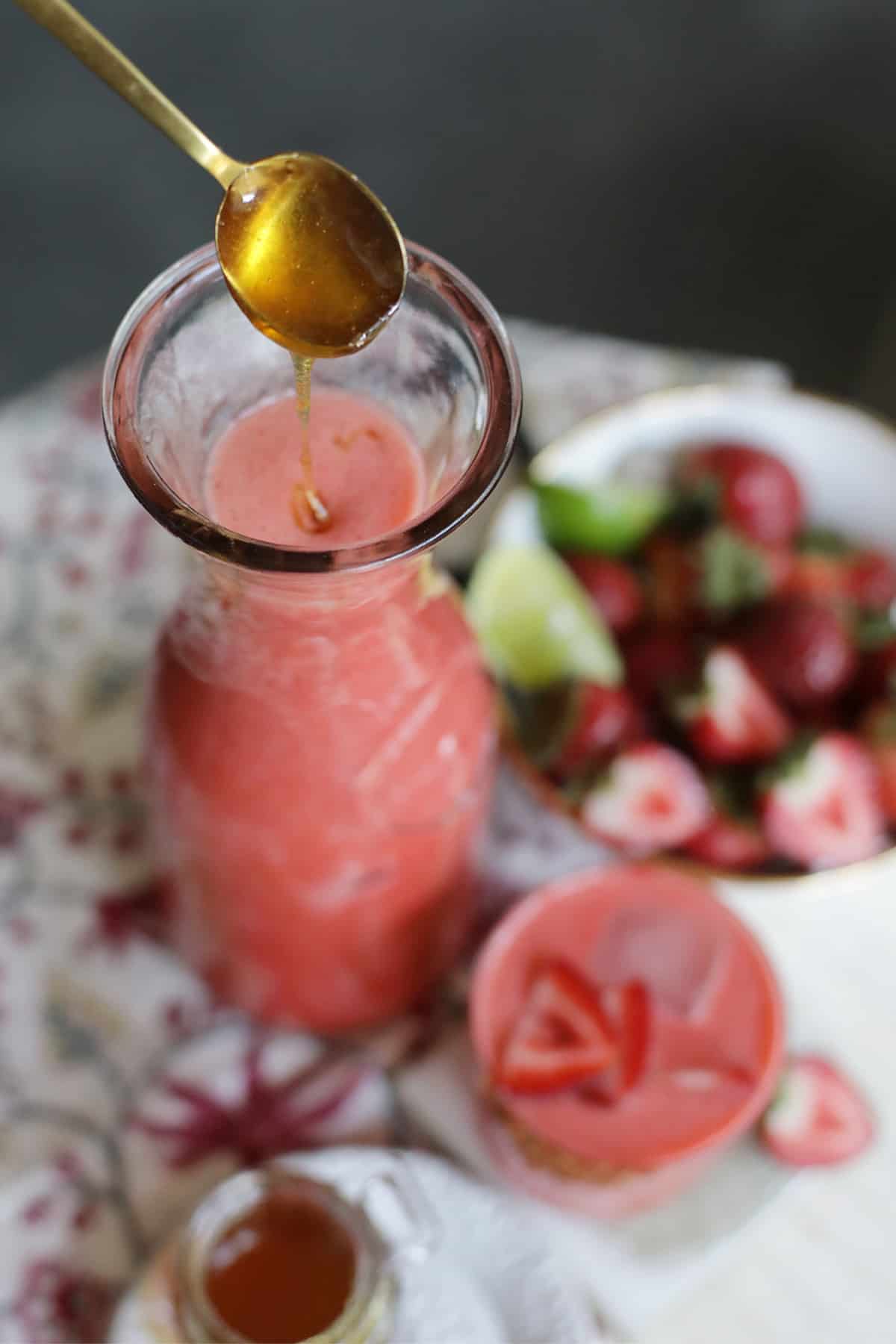 Easy Strawberry Agua Fresca Recipe – Aida of Salt & Wind Travel
This delightful and refreshing Easy Strawberry Agua Fresca Recipe is from our friend Aida at Salt & Wind Travel. Made with California strawberries at peak ripeness, and a touch of California honey, it has just the right amount of sweetness. Agua Fresca, which means fresh water in Spanish, is often served as a counterbalance to spicy Mexican cuisine. We think you'll love this bright and delicious drink!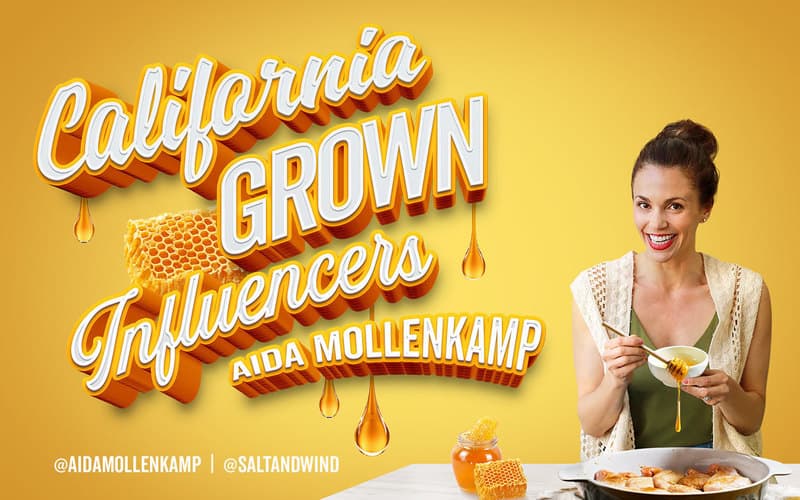 From Aida:
My career in food is a direct result of having grown up in the Golden State.
Some of my earliest memories are of playing in friend's backyards. Almost always, there was a fruit tree or a raised box with a few vegetables growing. At one friend's house, I discovered the garnet-hued arils of a pomegranate. I puckered from the sweet-tart of kumquats at another's. At our house, I'd always anticipate the first of our summer tomatoes.
The result was that produce was the star ingredient of my plate from a very young age. So, when I started cooking professionally, I concentrated on what was in season and making it shine. While eating locally was always a focus, I didn't really appreciate the various microclimates until I moved to a few places across the state.
My first few years living in the Bay Area taught me a love for the delicate lettuce of Monterey County. And from Brentwood, the adoration for the stone fruit and quince. My return to Southern California, had me falling in love all over again with the citrus. From Meyer Lemons to Kishu mandarins to the strawberries growing up and down the coast the variety amazed me.
My food identity is 100% wrapped up in seasonal and local. I have our numerous dedicated California farmers and farmworkers to thank for their hard work. They bring the flavors of the Golden State to life with the produce they grow!
You'll love Aida's other recipes too!
Check out some of Aida's other delicious recipes made with beautiful California Grown produce. Scroll all the way down for her refreshing Easy Strawberry Agua Fresca recipe.
Aida is a food and travel expert, author, chef, Food Network personality, founder of the travel services company, Salt & Wind Travel, and partner at the creative agency and educational platform, Border Free Media. She has made her career in food travel media and has crisscrossed the globe searching out the best food destinations. Aida's cookbook, Keys To The Kitchen, is a go-to for home cooks who want to become more adventurous cooks.
We know you'll love her easy strawberry agua fresca recipe! If you love honey as much as we do, check out our favorite recipes using honey next!