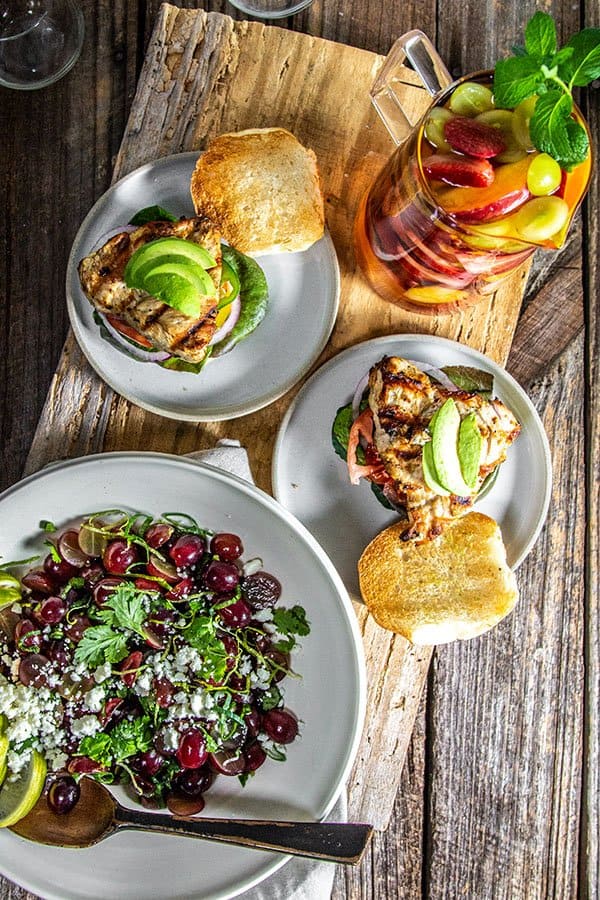 CA GROWN Blog
Discover. Learn. Connect.
The Best Grape Recipes To Try Now!
June 7, 2022
Eat the Season!
Sign Up For Weekly Recipes
« Back to Recipes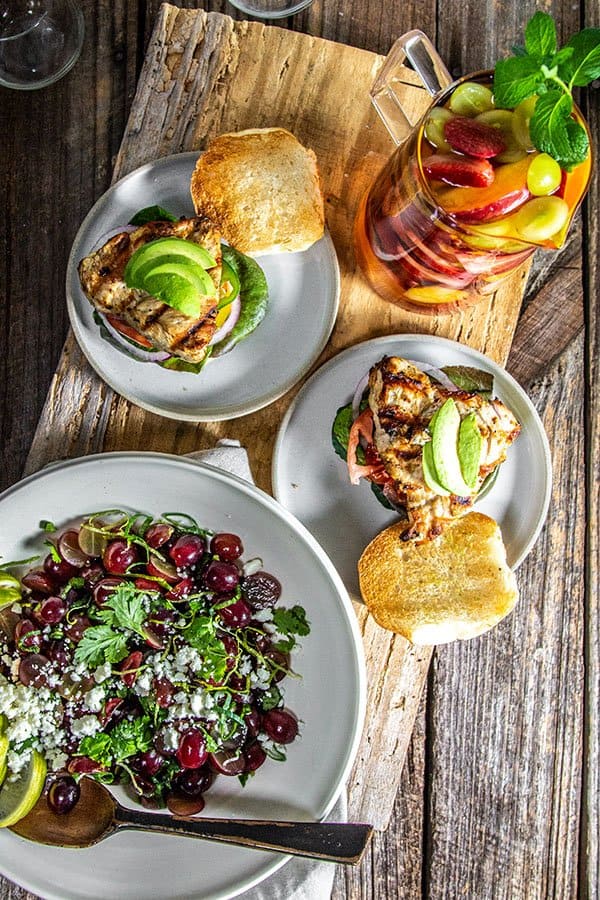 The Best Grape Recipes To Try Now!
Have an excess of grapes in the crisper drawer? Try this Sweet & Savory Grape Salad! When grapes are tossed with tender herbs, green onions, and lime zest then mixed with a vibrant honey lime dressing and Cotija cheese it's pure bliss for your taste buds. Plus, we have linked over 20 more grape recipes that will have you including your favorite afternoon fruit snack at the dinner table on the regular.
This Sweet & Savory Grape Salad is so easy to make you will wonder why you haven't been giving grapes the side dish treatment until now?
'Tis the season of feasting alfresco on fruit platters by the pool! Stone fruit, melon, and berries abound during the summer months, but you know there is one fruit that is in season that you may be overlooking, grapes!!!
Californians have been cultivating grapes for more than two centuries!
Today, 99% of U.S. table grapes are produced in California's warm, dry climate that is ideal for grape growing. With 81 grape varieties grown, California grapes come in three colors—green, red, and black—and are in season from May through January.
Here are more of our favorite grape recipes you should try next!
So, what are you waiting for? Let's make this the summer of grapes!!! From grape salads to desserts made with grapes, and everything in between. You really can't go wrong with recipes made with California grapes!
Craving more CA Grown goodness? Follow us on Pinterest for fresh and fabulous recipe inspiration!
BE SURE TO SHARE YOUR FAVORITE GRAPE RECIPES WITH US BY SNAPPING A PIC AND TAGGING US ON SOCIAL USING #CAGROWN.
Frequently asked questions about cooking with grapes.