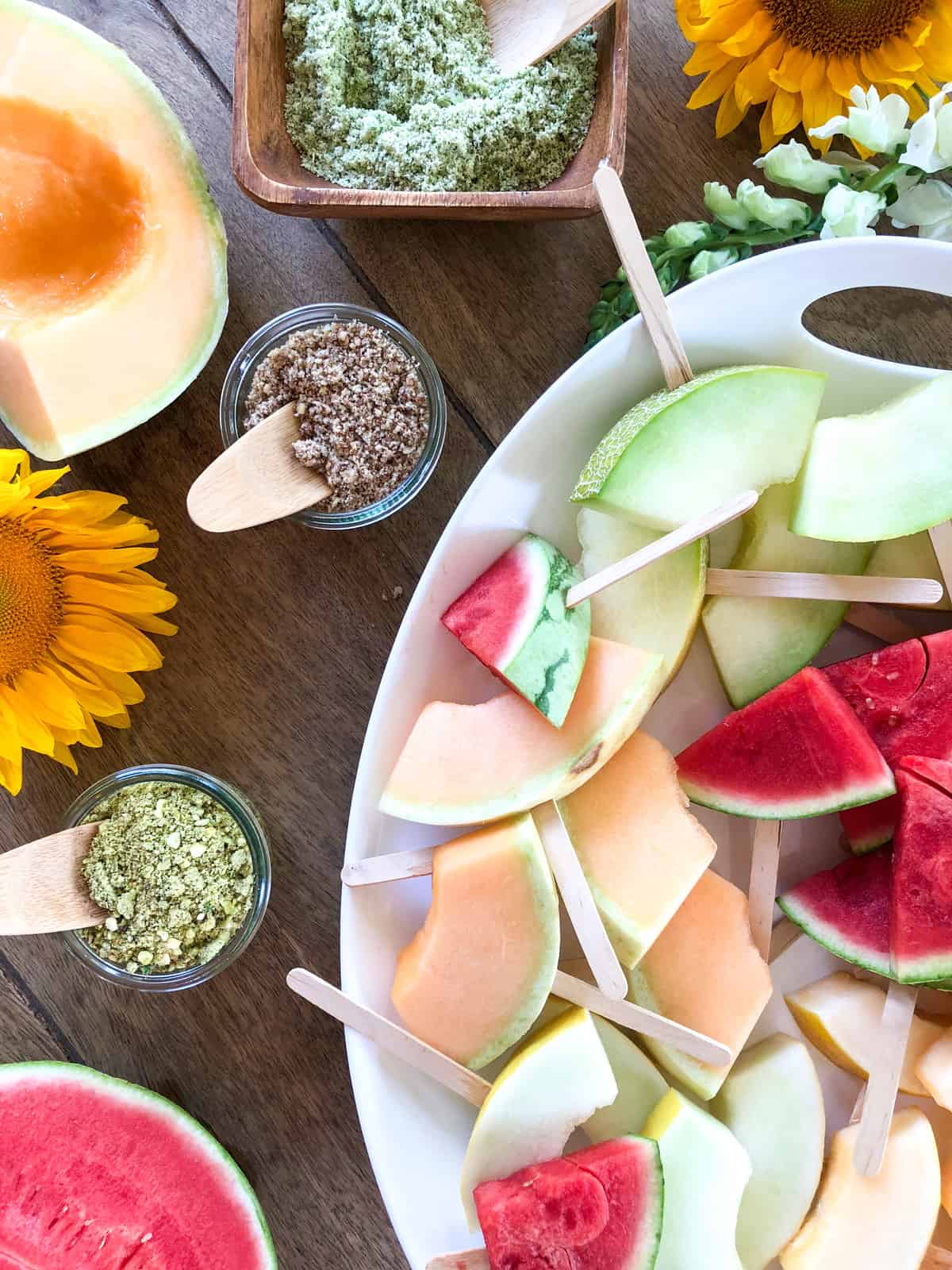 CA GROWN Blog
Discover. Learn. Connect.
Amazing Melon Recipes To Try!
September 18, 2019
Eat the Season!
Sign Up For Weekly Recipes
« Back to Recipes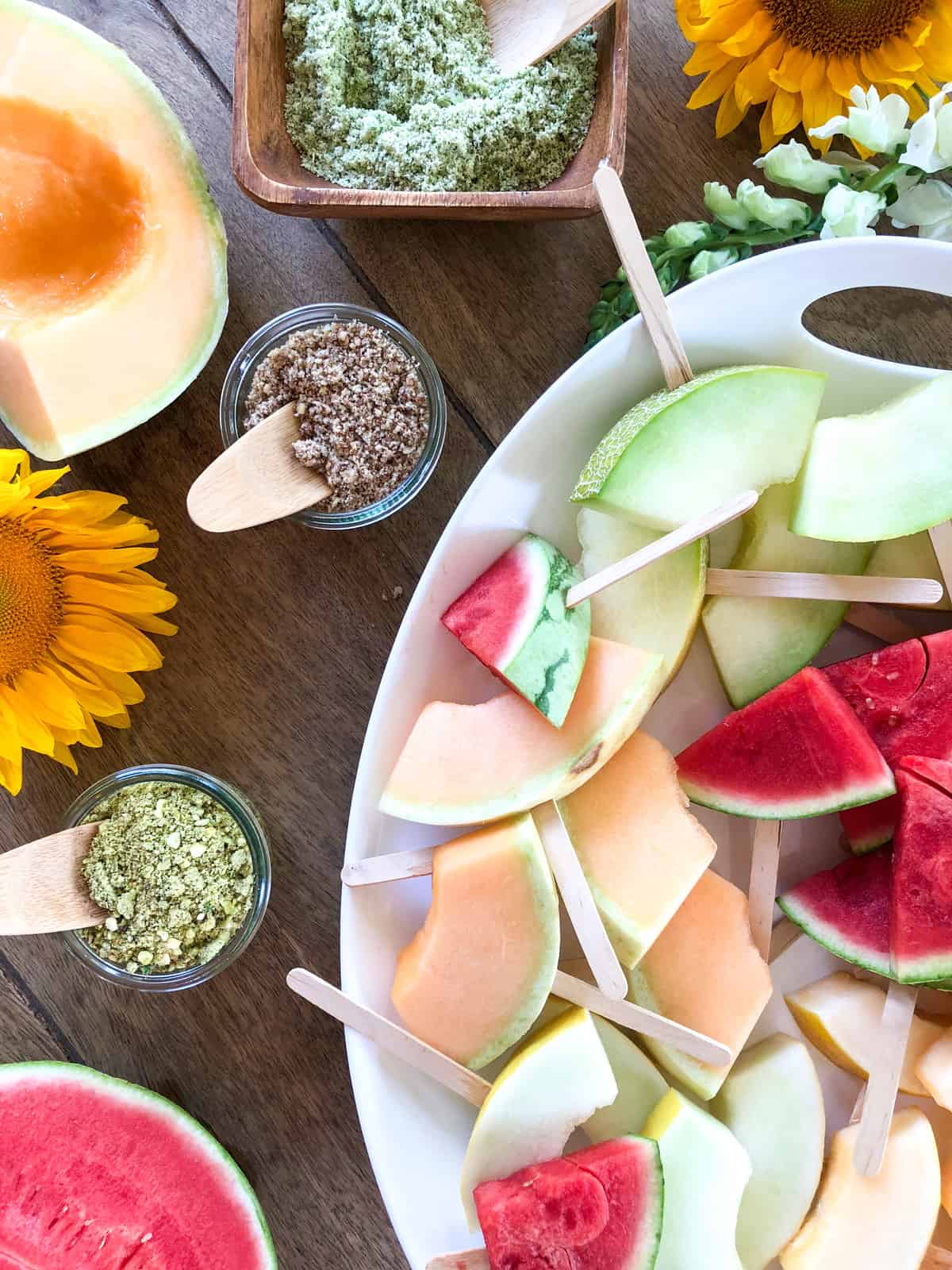 Amazing Melon Recipes To Try!
Summahhhhh!
My fave season, how about you?
I know we are on our way out of this almost perfect summer, but I like to hang on as long as possible. I'm thankful melons are so plentiful because they help me capture all the summer-loving feels.
We've rounded up some of the BEST melon recipes to enjoy a few weeks longer!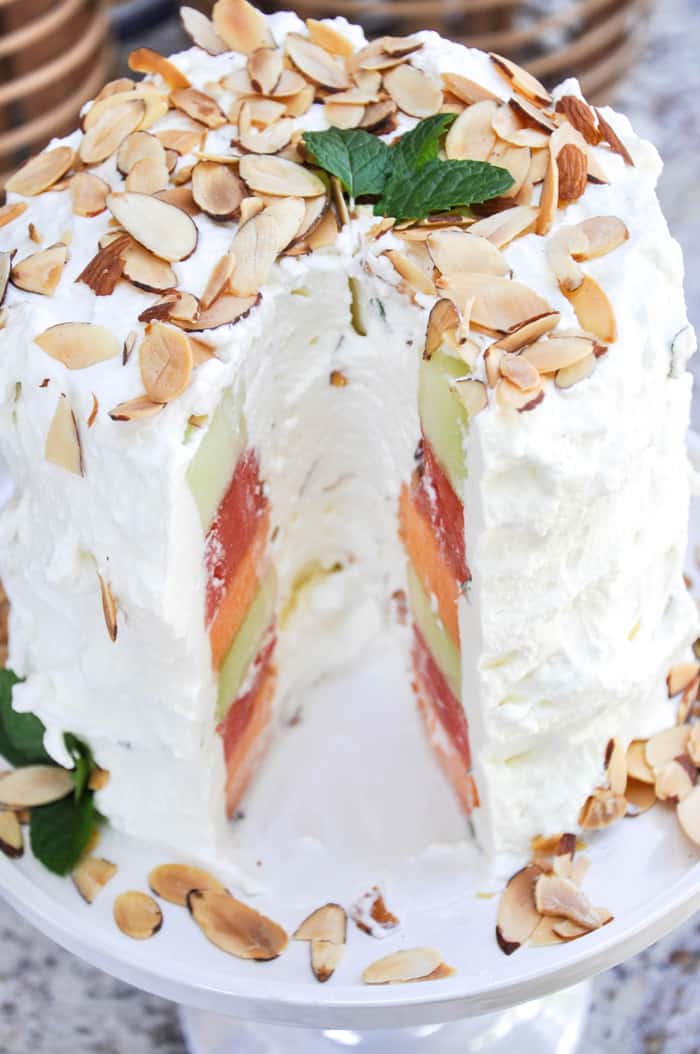 First up is our very own recipe, the Triple Layer Melon Cake topped with toasted almonds. A delightful dessert that is perfect for a warm summer evening!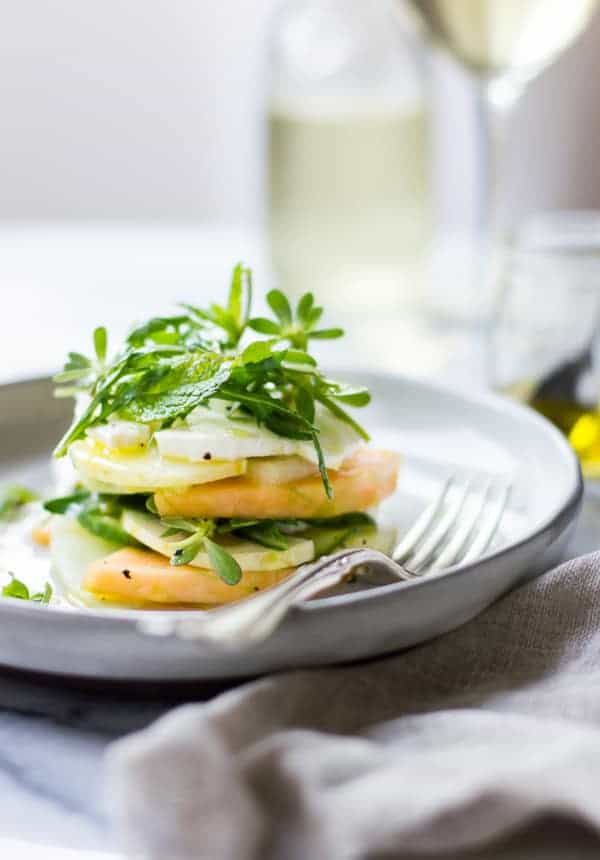 This Cucumber Melon Caprese Stack looks amazing. I love the addition of the fresh herbs and of course, topping it off with California olive oil sends it over the top!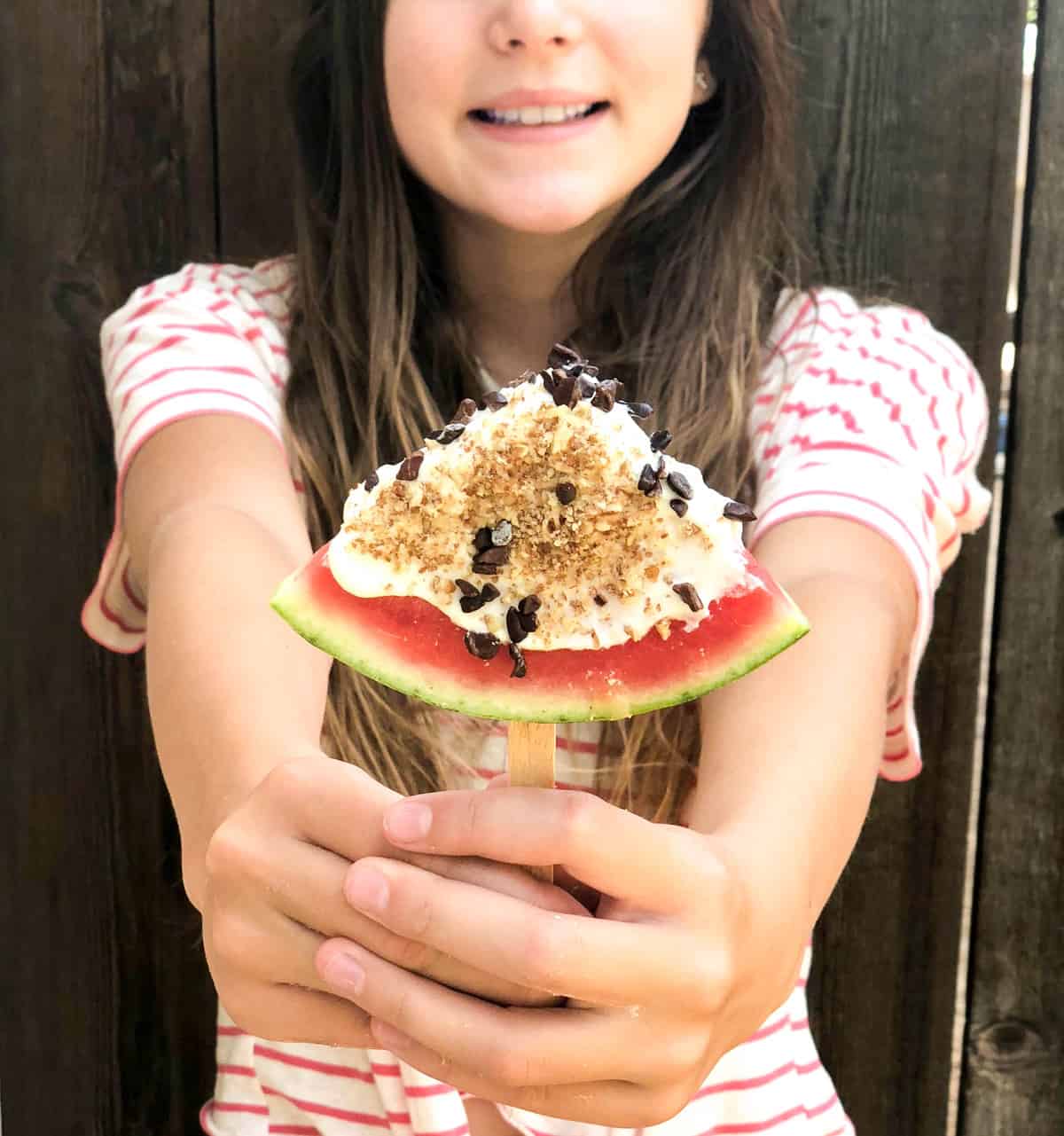 Create lots of smiles with the kiddos and let them add their own toppings with our delicious Melon Bar!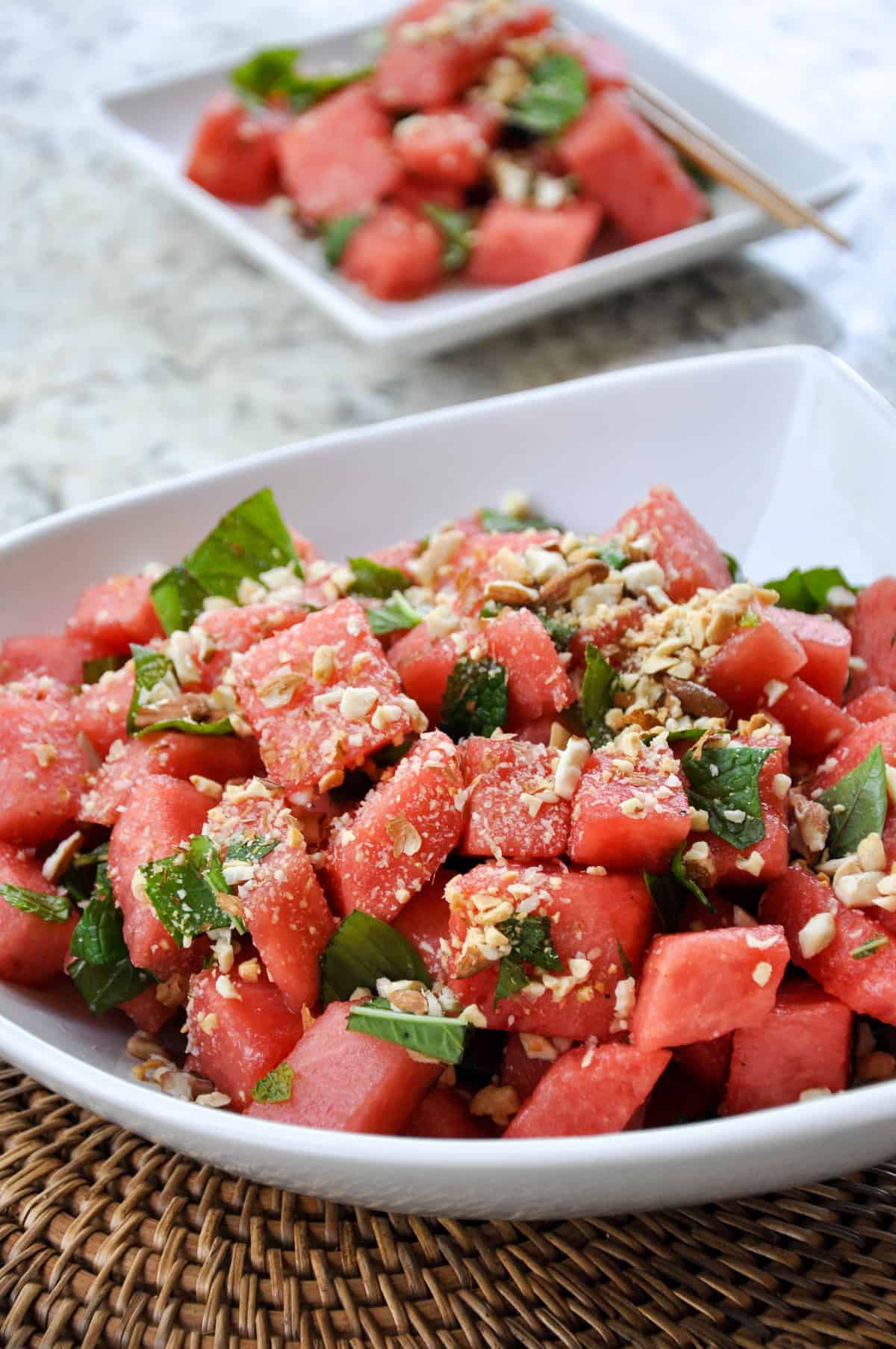 If you'd rather serve a more sophisticated presentation, this Watermelon Salad has a twist of Asian influence and can be even be eaten as a main dish.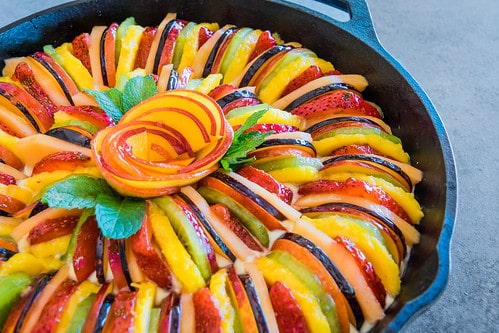 Look at this delicious concoction! It's a fun and colorful Ratafrutie. Loaded with lots of seasonal fruits, this is perfect for a late summer picnic or neighborhood cookout.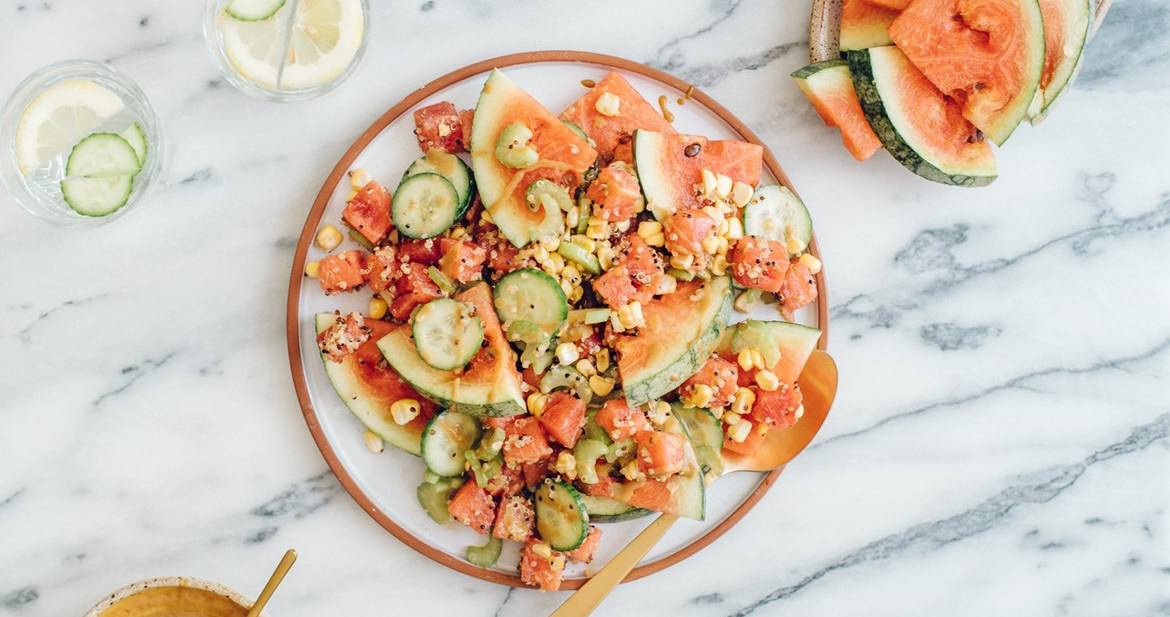 Now, this not only looks amazing, but it also sounds delish! This Sweet Mustard Quinoa Melon Salad is on my list of must-makes this weekend!
Talk about refreshing! This Watermelon Caprese Salad is layered with sweet melon and tart goat cheese.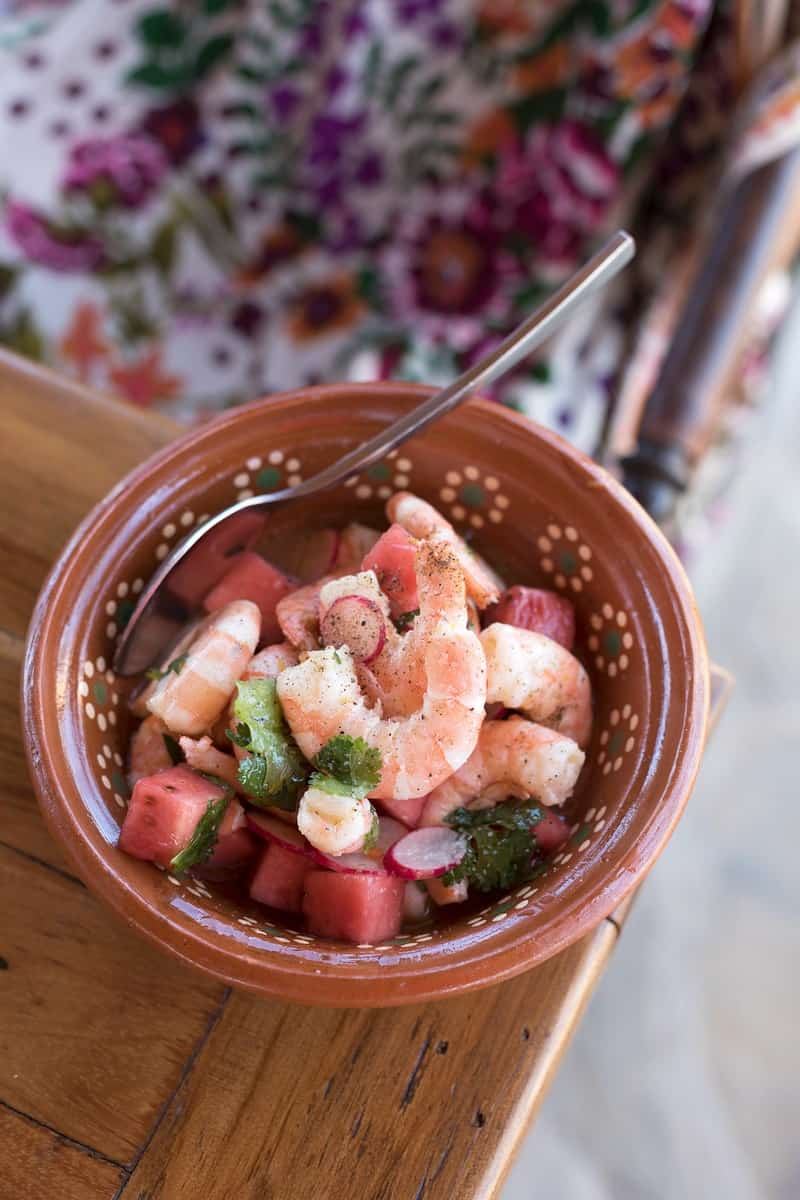 This is an amazing combination of flavors! Watermelon and Shrimp Ceviche is calling my name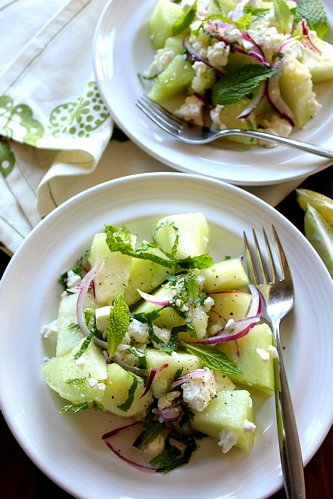 Honeydews might be my favorite melon, so this Honeydew and Feta Salad has me weak in the knees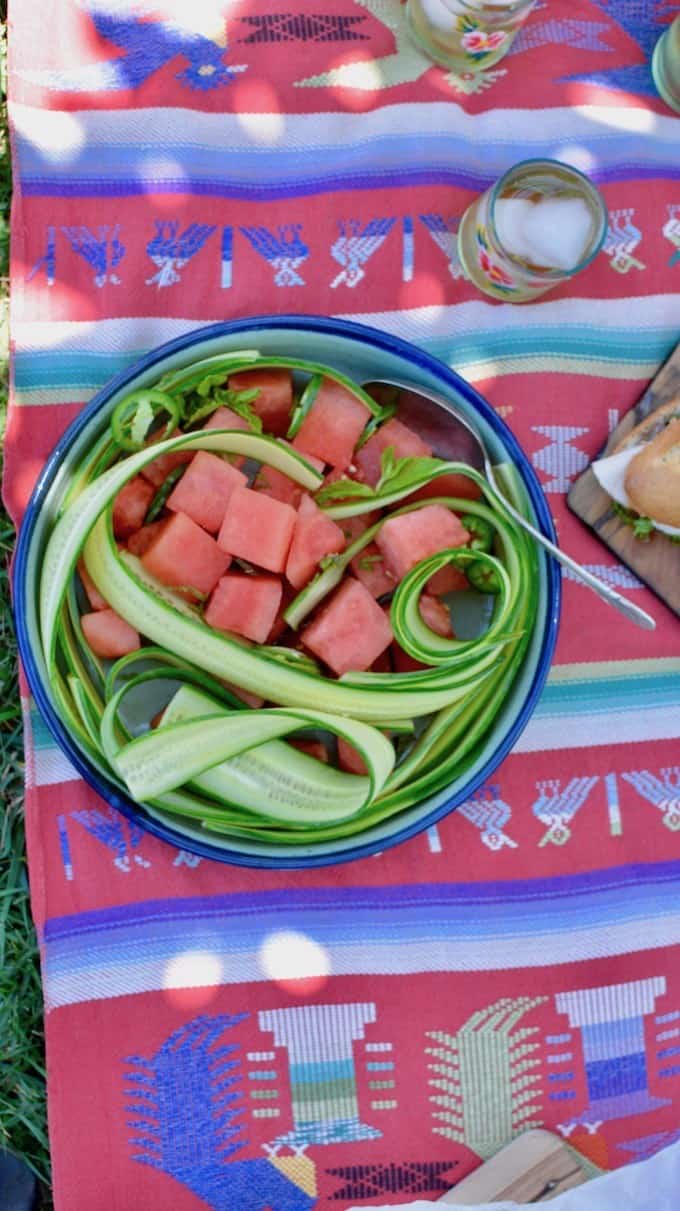 What a presentation with this Cucumber Watermelon Salad. I love the Asian flare and the ribbons of cucumber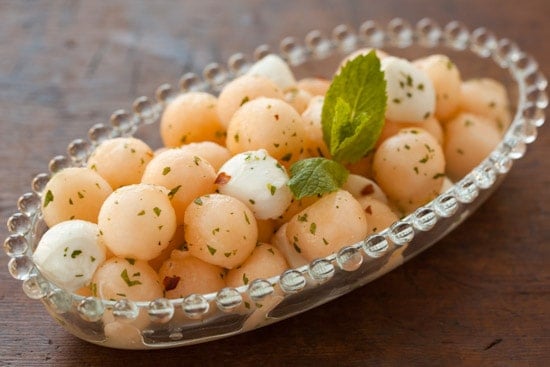 This easy to eat salad has mozzarella balls the same size as the cantaloupe and is a hit with the kids! Use any type of melon you prefer in this easy recipe.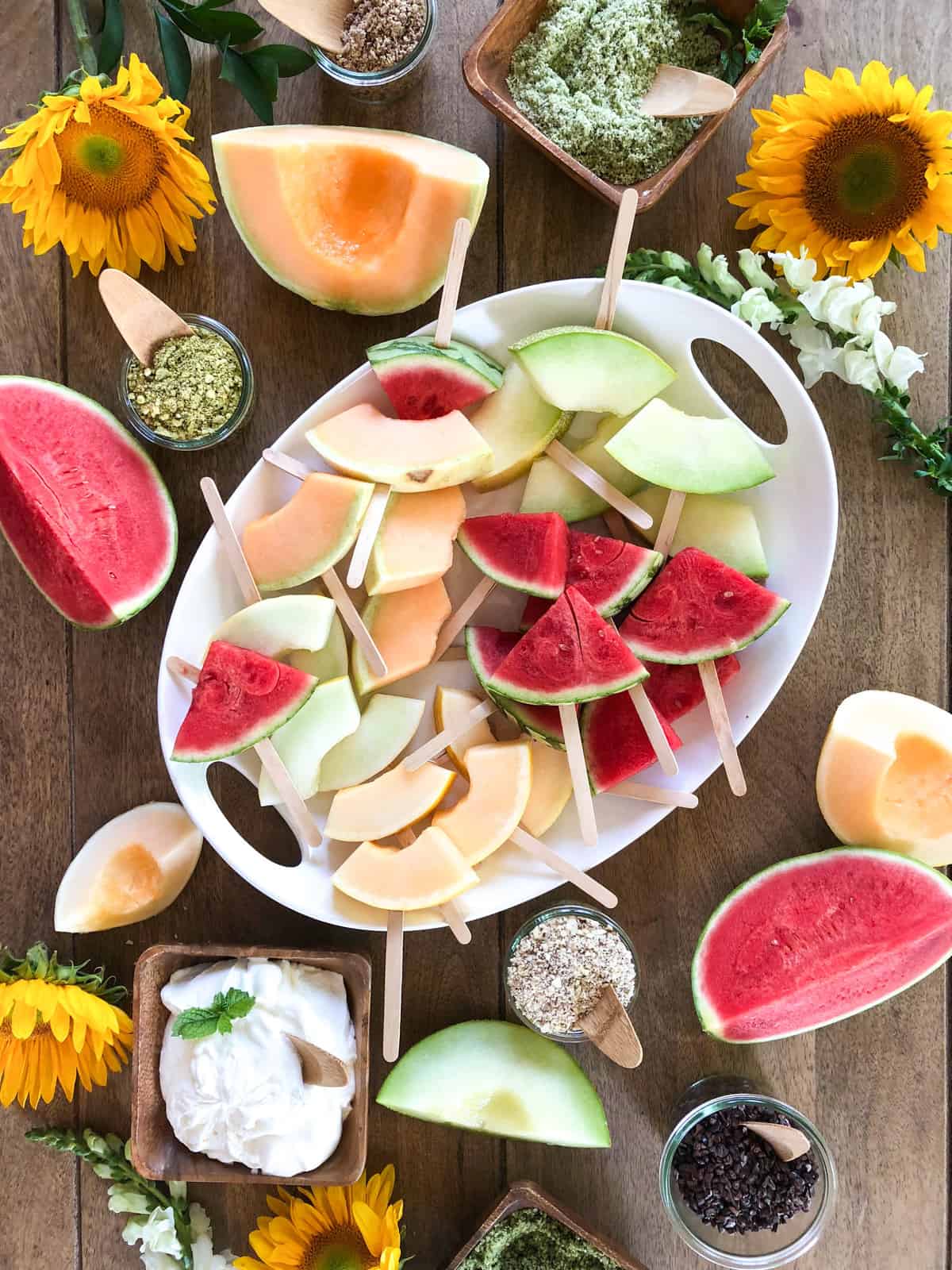 This Refreshing Summer Melon Bar let's everyone choose their favorite. It's fun and delicious!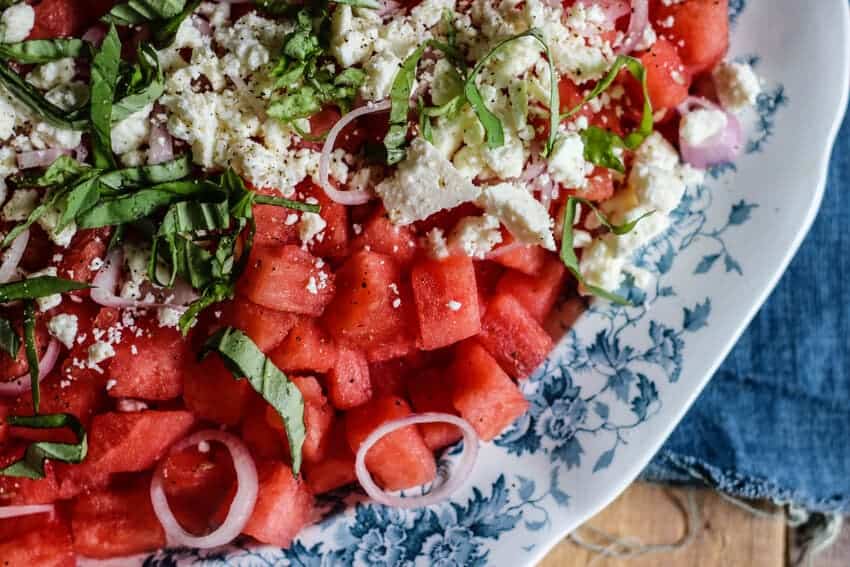 Simple to prepare but high on the flavor scale, this Summer Watermelon Salad will have you wishing melon season lasted all year!
Hope you enjoyed all of our favorites. What are some of your best melon recipes?