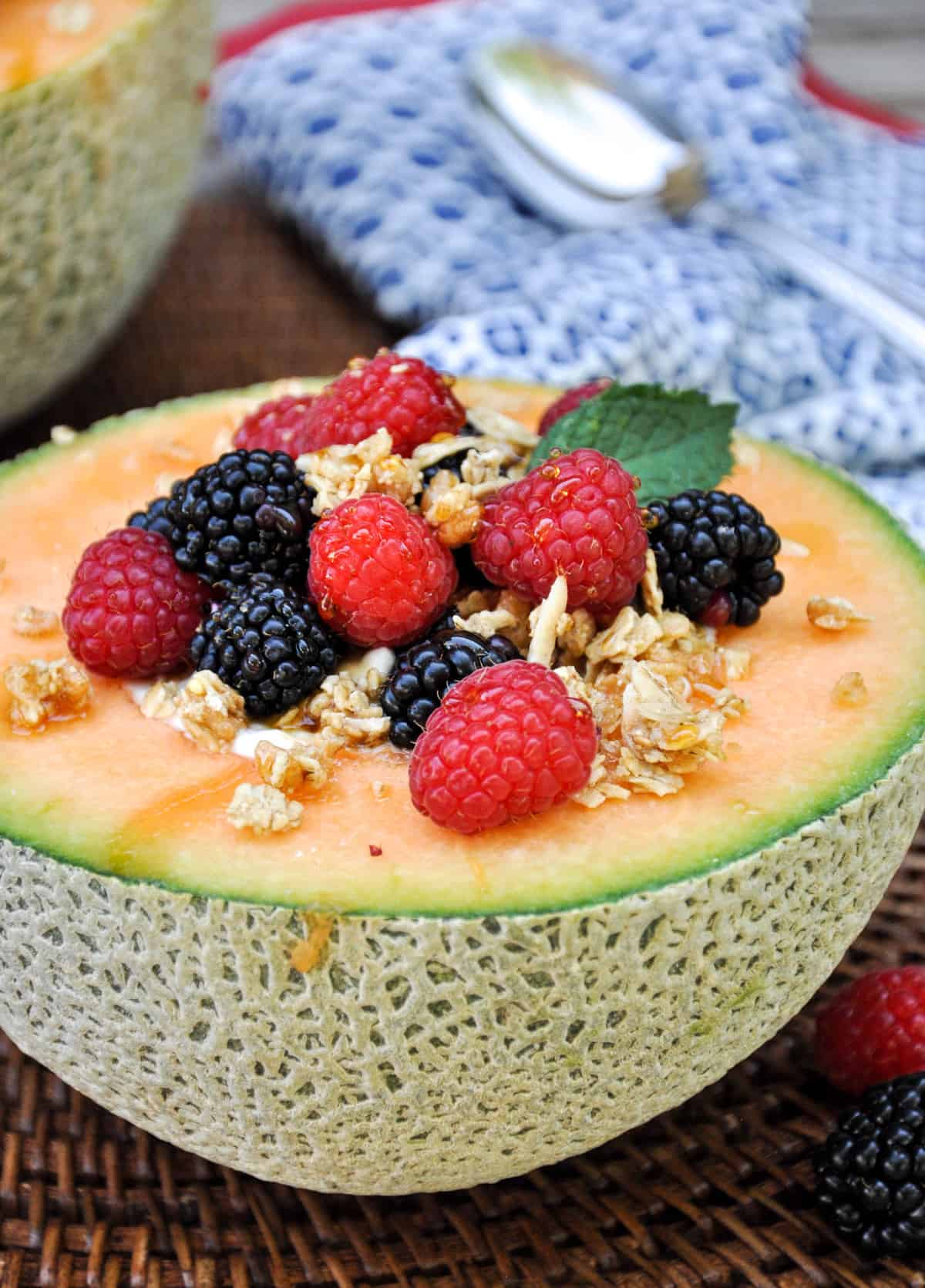 CA GROWN Blog
Discover. Learn. Connect.
An Easy Recipe For Breakfast Bowls With Cantaloupe
June 1, 2016
Eat the Season!
Sign Up For Weekly Recipes
« Back to Recipes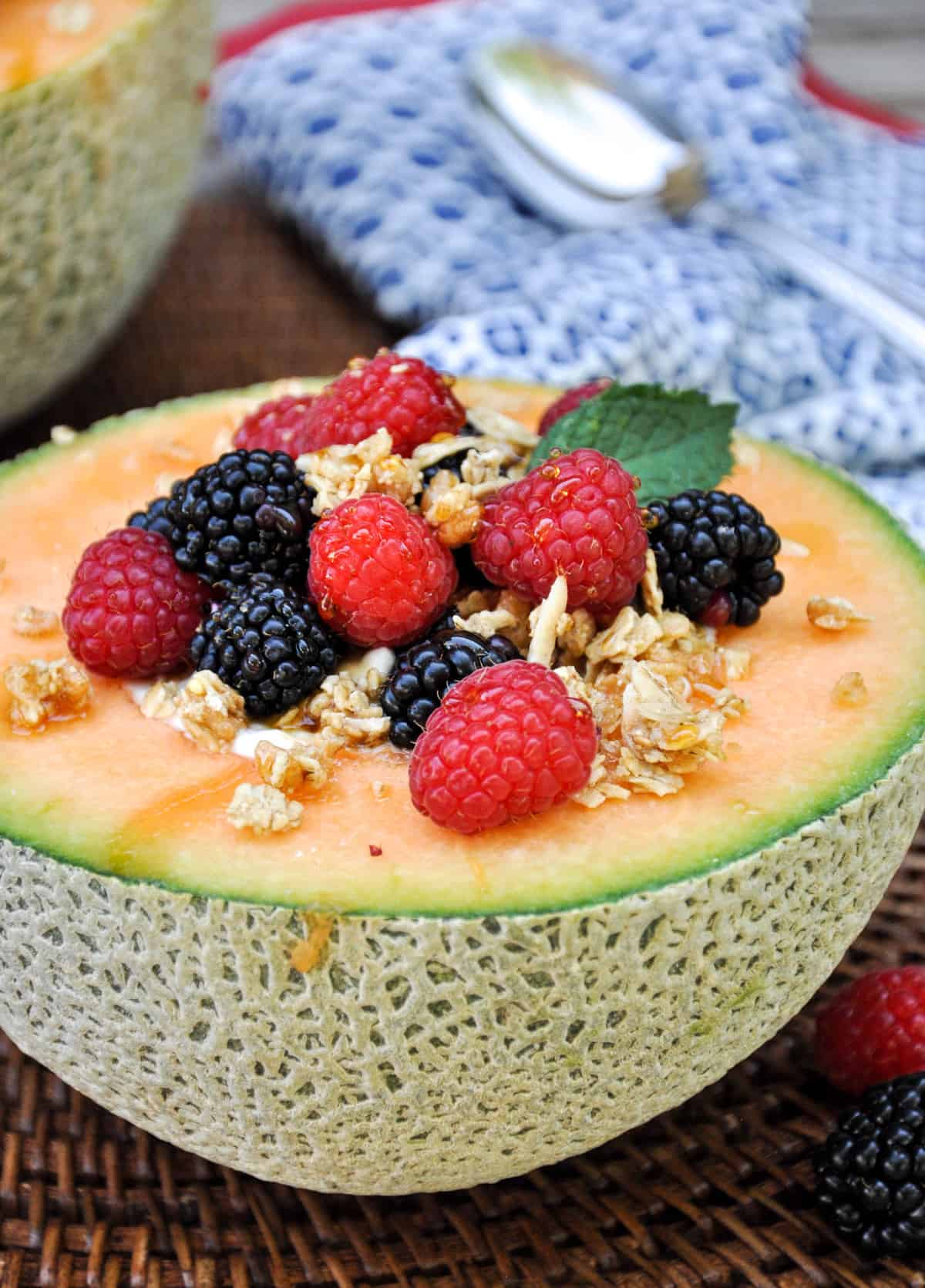 An Easy Recipe For Breakfast Bowls With Cantaloupe
This is an easy recipe for breakfast bowls with cantaloupe, but you can make this with honeydew, watermelon, or any other type of melon that you have on hand too.
Do you know how to tell if a cantaloupe is ripe?
There are 3 things you should be looking for when trying to tell if a cantaloupe is ripe. Using these guidelines you should be able to select the sweetest, ripest California cantaloupes that your store or farmstand has on display.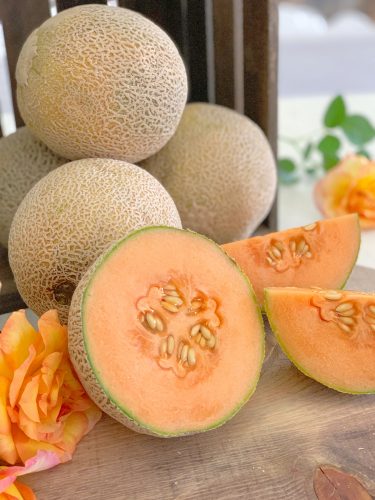 A cantaloupe is ripe when…
The blossom end is slightly softer and starting to crack.
There is some netting growing up the stem.
It has a creamy color – they can have more of a green cast.
How to properly handle, store, and prepare cantaloupe at home.
After you bring your cantaloupe home it is important to always follow safe handling and storing guidelines.
California cantaloupe farmers work hard to provide us with the safest melons in the world. California cantaloupes are grown under a stringent food safety program that requires growers to pass a government food safety audit with 180 different checkpoints in their fields and another 150 checkpoint audit in their cooling facilities! That is a whole bunch of checkpoints!
Since California cantaloupe growers are doing their part to keep melons safe please do your part by following the simple handling and storing guidelines below at home.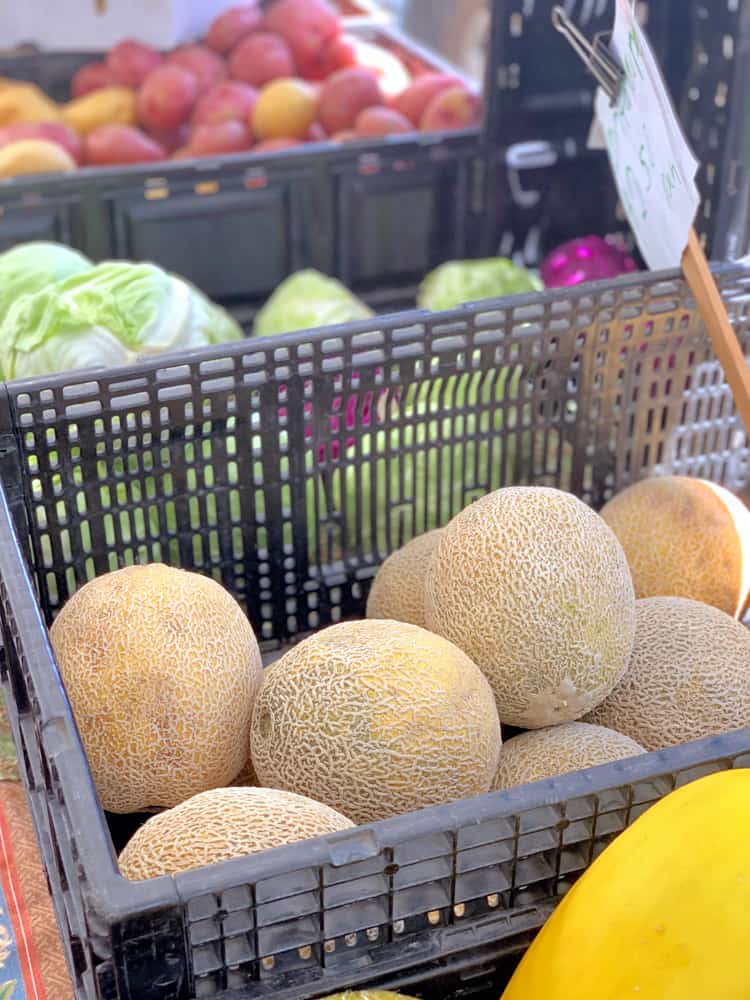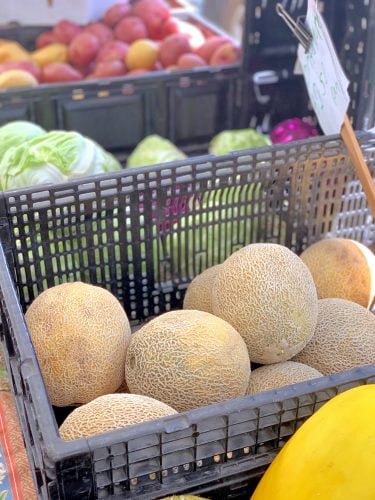 Safe handling and storing guidelines for cantaloupes at home.
Wash cantaloupe with running water before cutting into it. Use a scrub brush to thoroughly clean the rind.
Use a clean knife and cutting board when preparing cantaloupe to prevent contamination from other foods.
After cutting, store cantaloupe in the refrigerator in plastic wrap or a sealed container.
How to make this recipe for breakfast bowls with cantaloupe.
This just might be the easiest breakfast you have ever made for yourself. Wash, scoop, fill, and enjoy!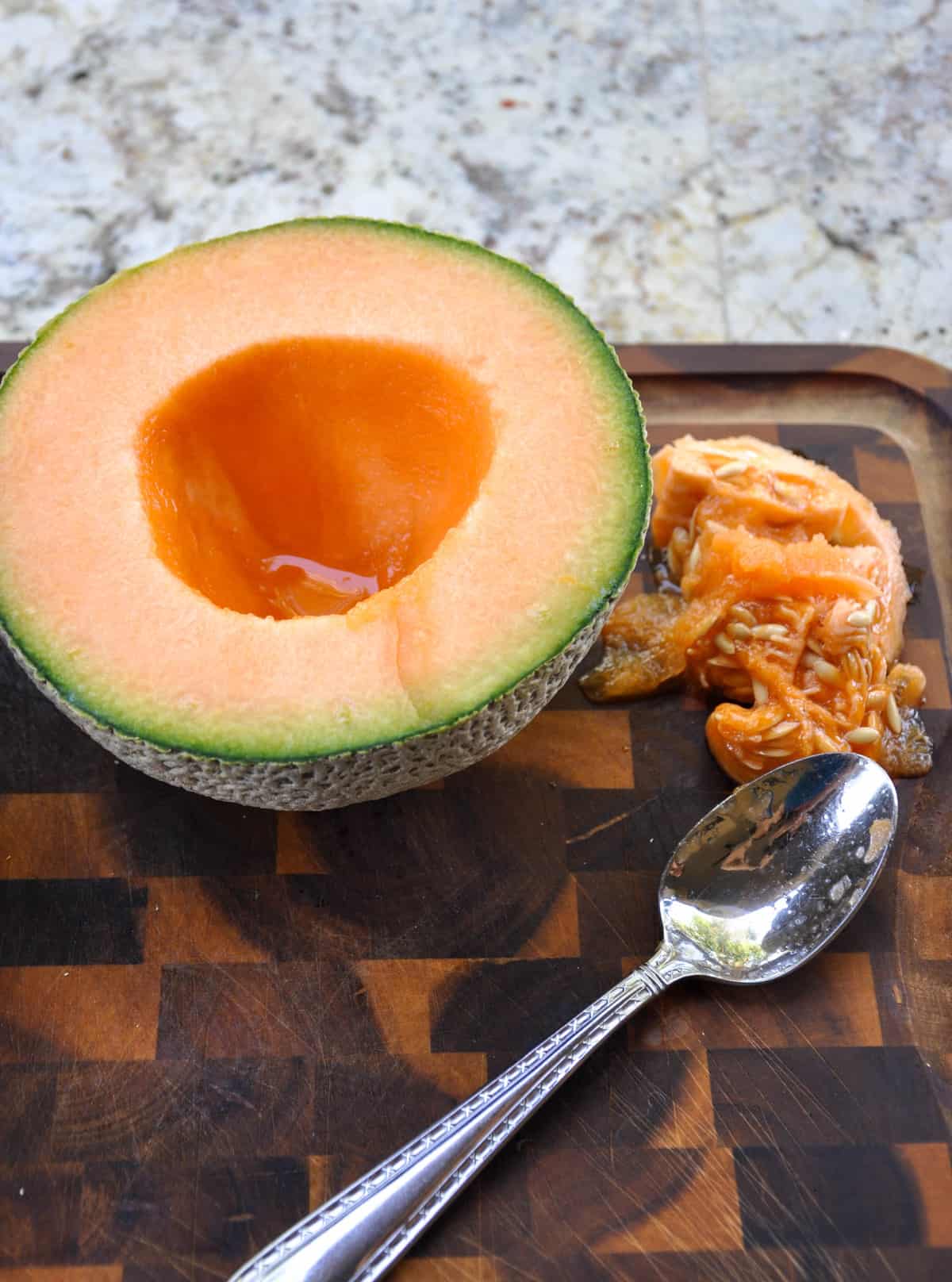 Clean the cantaloupe out.
Clean the cantaloupe as outlined in the post above.
Then slice in half and scoop out the seeds and mebrane.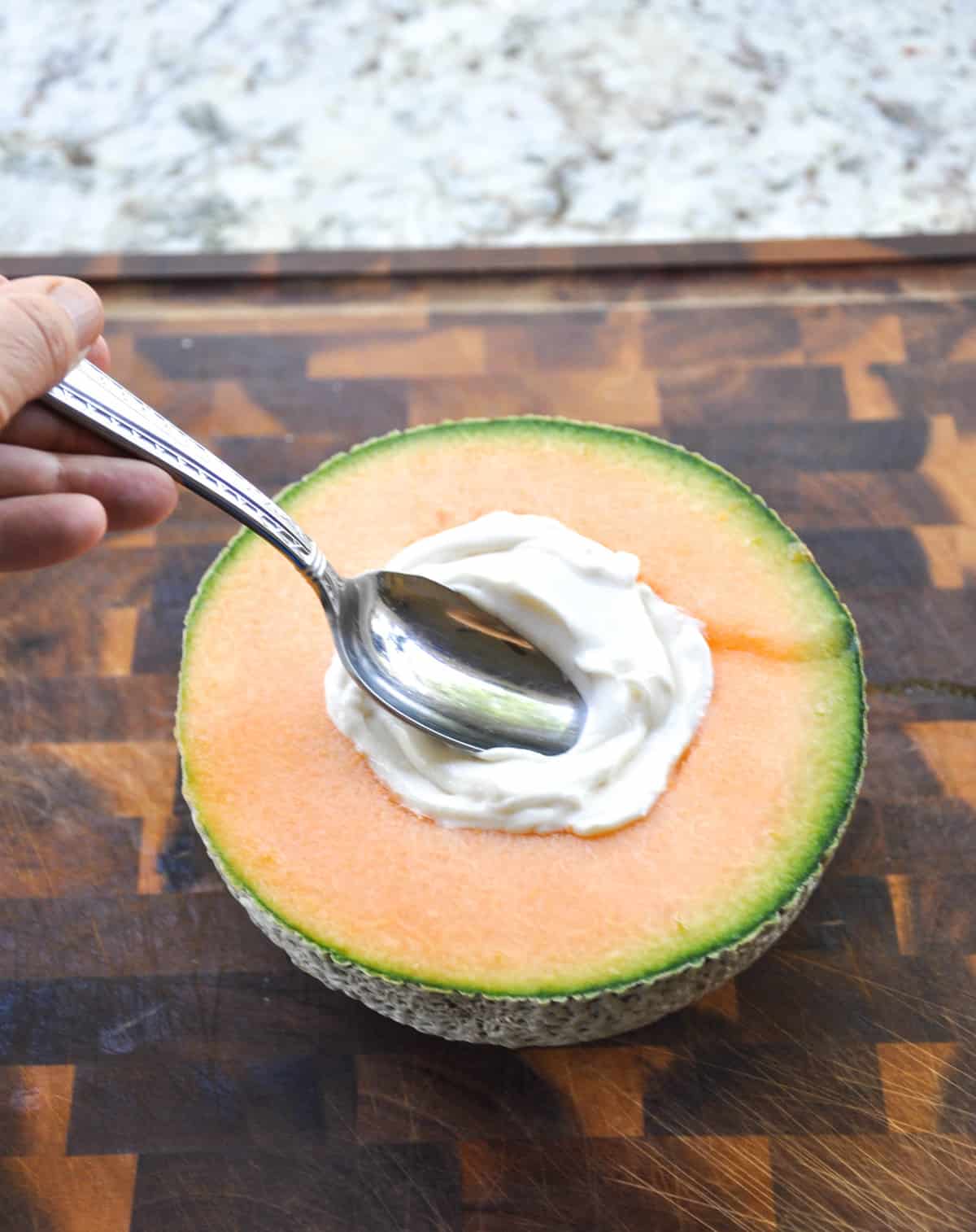 Fill it back up.
Fill the center with Greek yogurt, ice cream, or any other desired filling.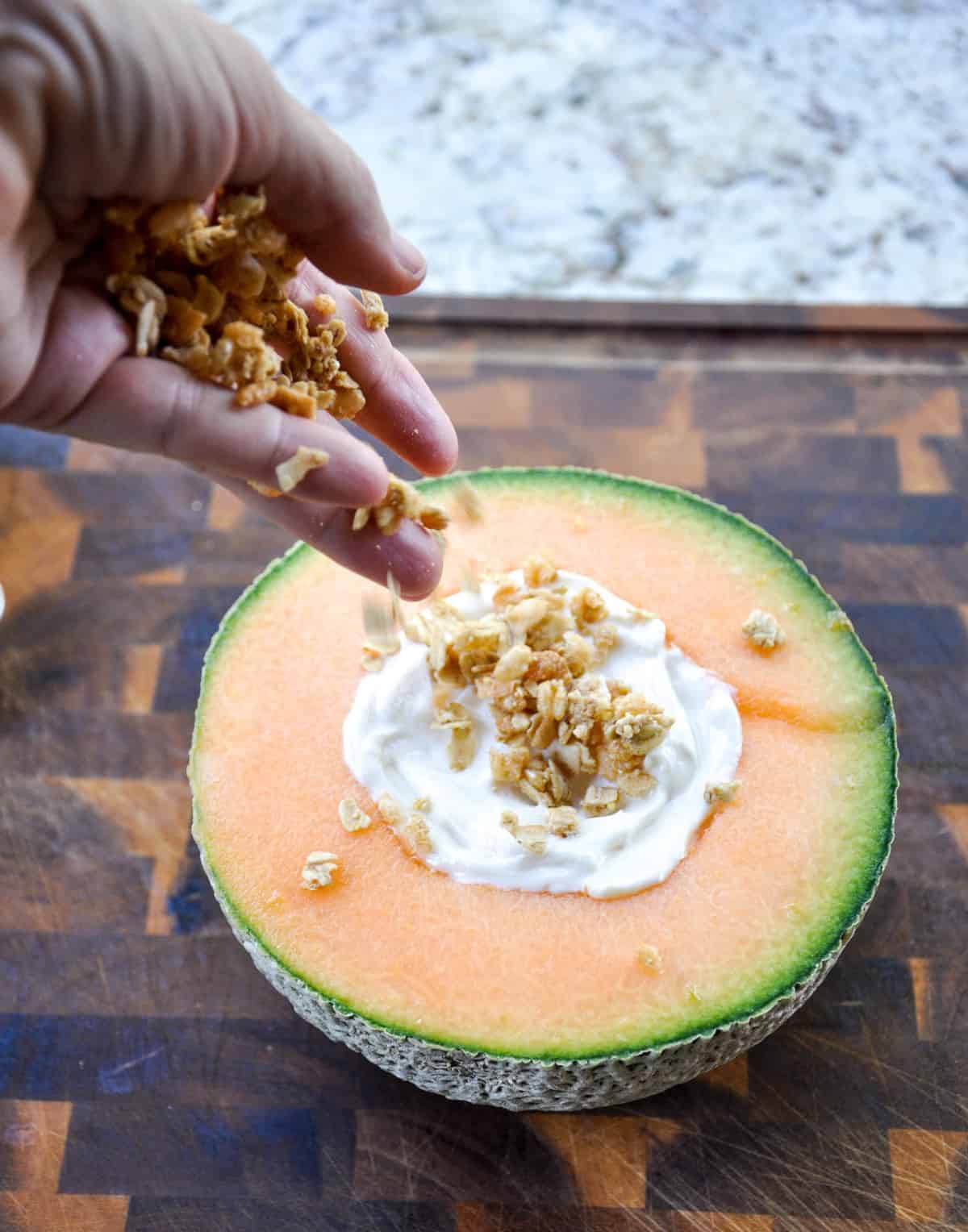 Sprinkle on your favorite toppings.
Top your edible yogurt bowl with your favorite toppings like granola, chopped nuts, and other fresh fruits.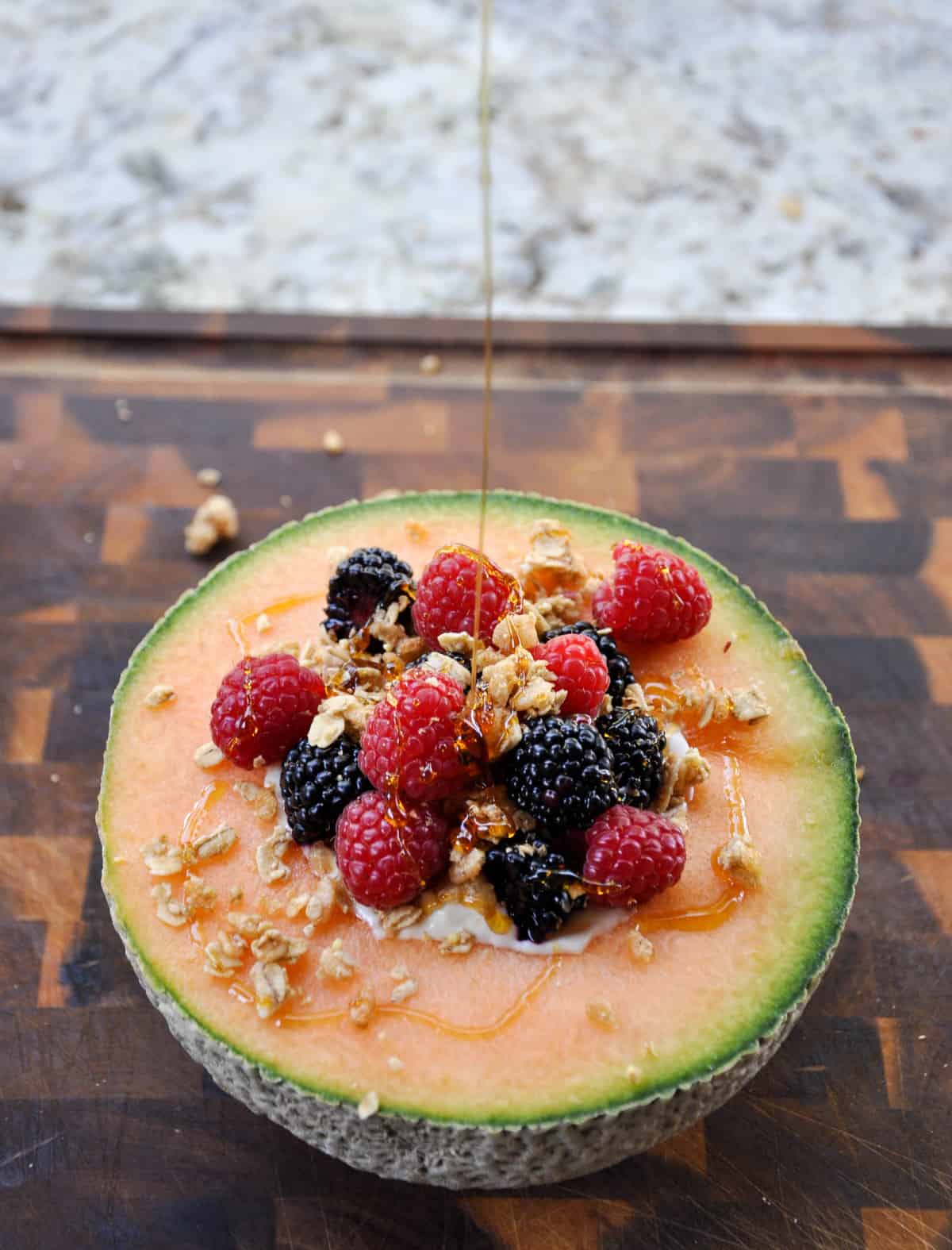 If you like your breakfast bowls on the sweeter side…
Drizzle on the honey!
The floral flavor notes in the honey will really shine through with every bite of melon.
They are a flavor match made in heaven.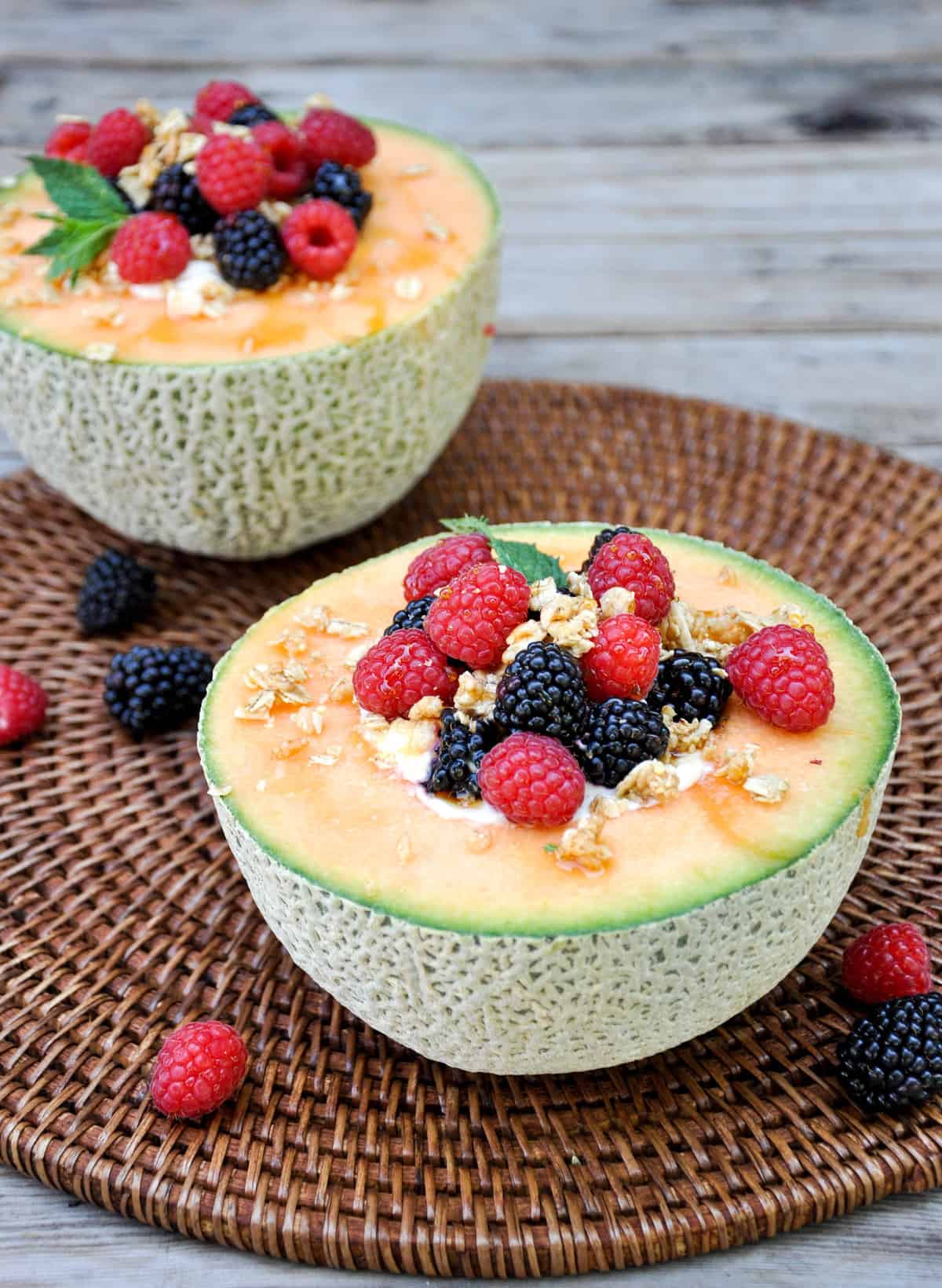 Share your breakfast bowl creations with us by snapping a pic and tagging us on social using #CAGROWN.
Craving more CA Grown goodness? Follow us on Pinterest for fresh and fabulous recipe inspo!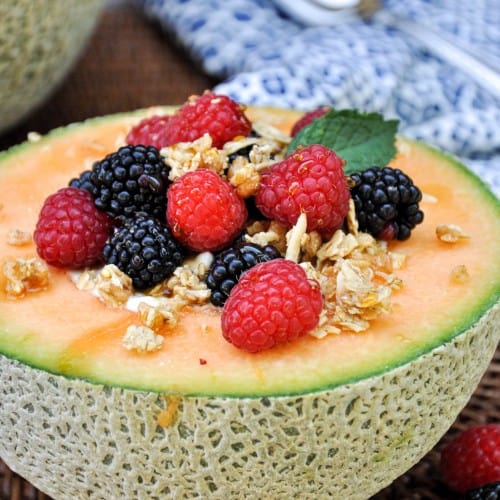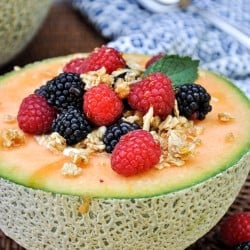 Cantaloupe Breakfast Bowl
Ingredients
1 California cantaloupe
1/2 cup Greek yogurt
Small amount of granola
3 ounces raspberries
3 ounces blackberries
Honey
Instructions
Clean the cantaloupe. Cut it in half and remove the seeds

Fill the cavity with the yogurt.

Top with granola and berries.

Drizzle with honey.
Notes
You can easily swap the yogurt with ice cream and make a great dessert.
Nutrition
Calories: 307kcalCarbohydrates: 54gProtein: 12gFat: 7gSaturated Fat: 1gPolyunsaturated Fat: 1gMonounsaturated Fat: 2gTrans Fat: 0.01gCholesterol: 3mgSodium: 112mgPotassium: 755mgFiber: 9gSugar: 34gVitamin A: 9441IUVitamin C: 50mgCalcium: 130mgIron: 3mg
Hungry for more recipes with California melon?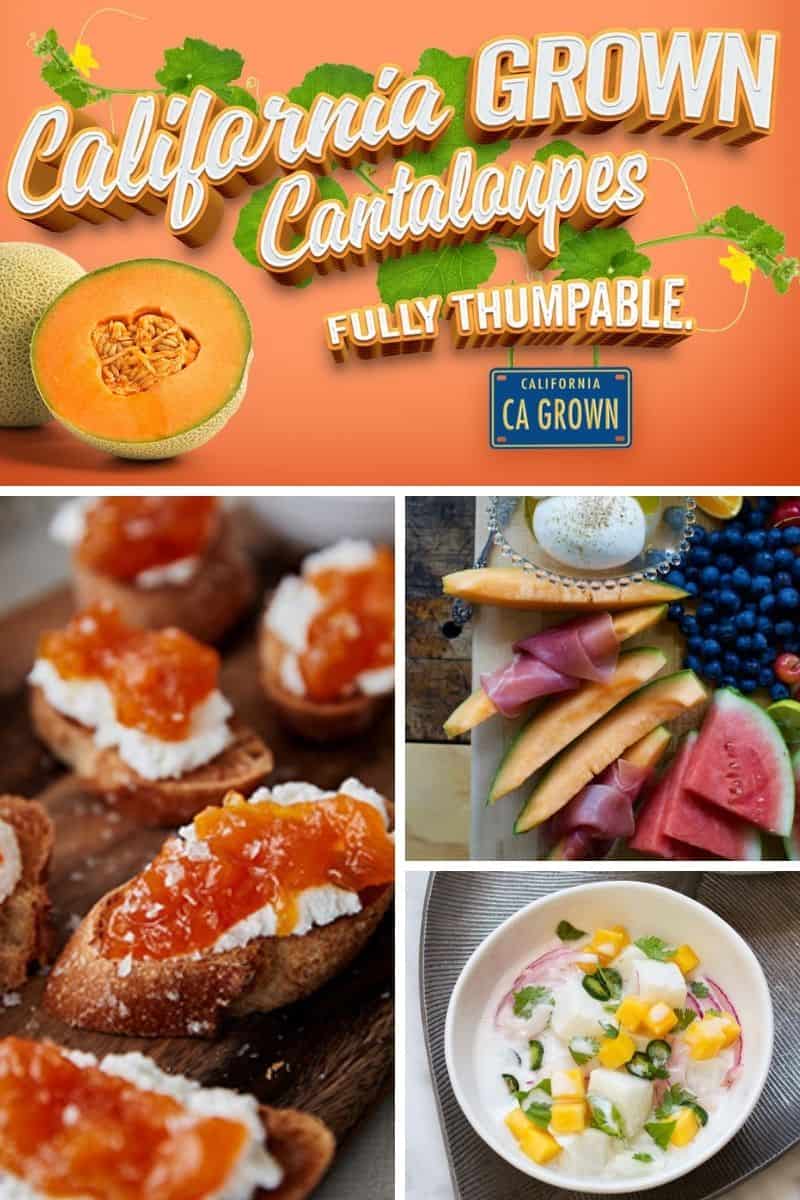 California grows every type of summer melon under the sun and if you love them as much as we do you are going to want to get your Pinterest trigger finger ready because this post is chock-full of the best melon recipes that the internet has to offer.