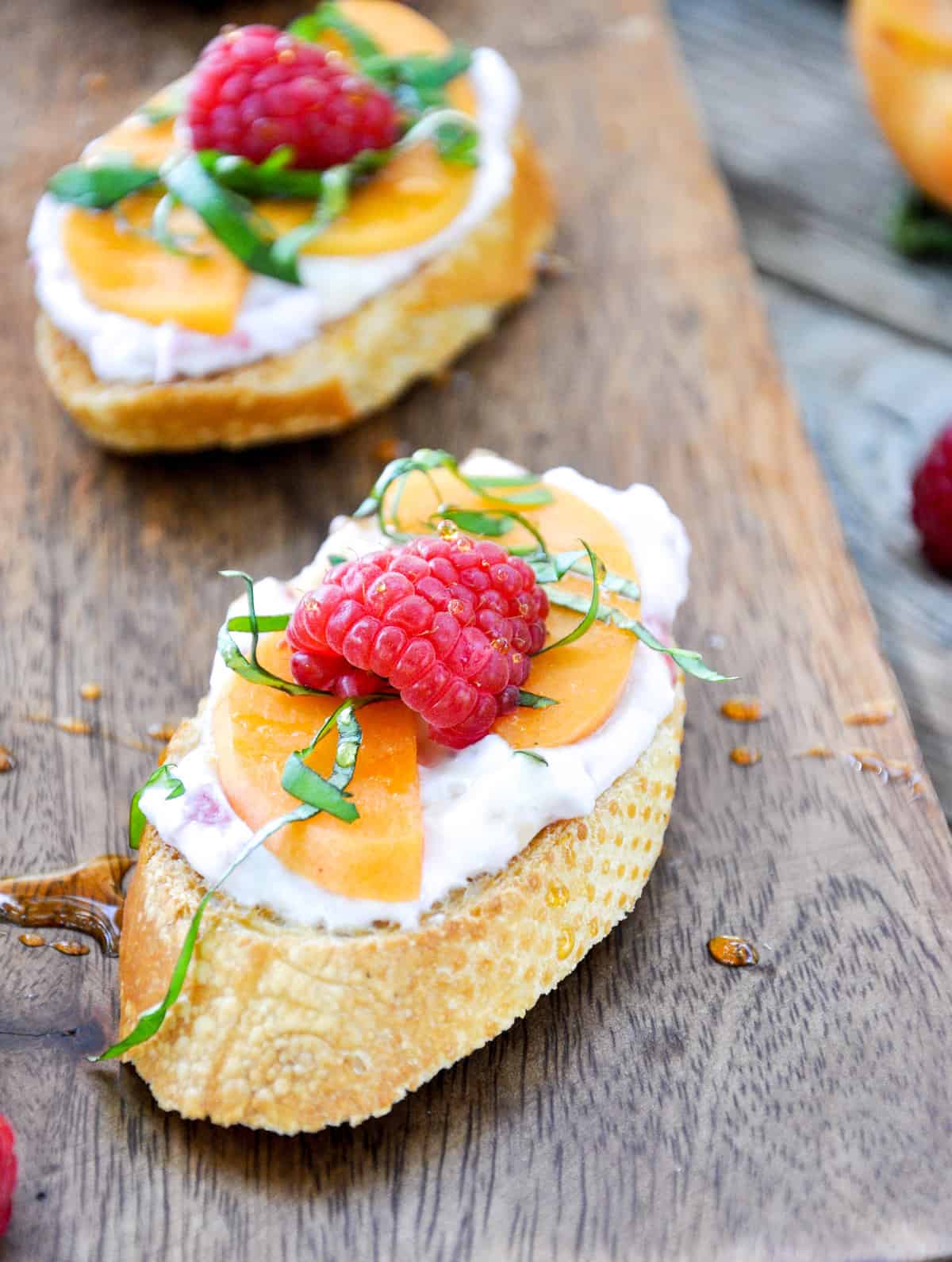 CA GROWN Blog
Discover. Learn. Connect.
Summer Fruit Bruschetta
June 8, 2016
Eat the Season!
Sign Up For Weekly Recipes
« Back to Recipes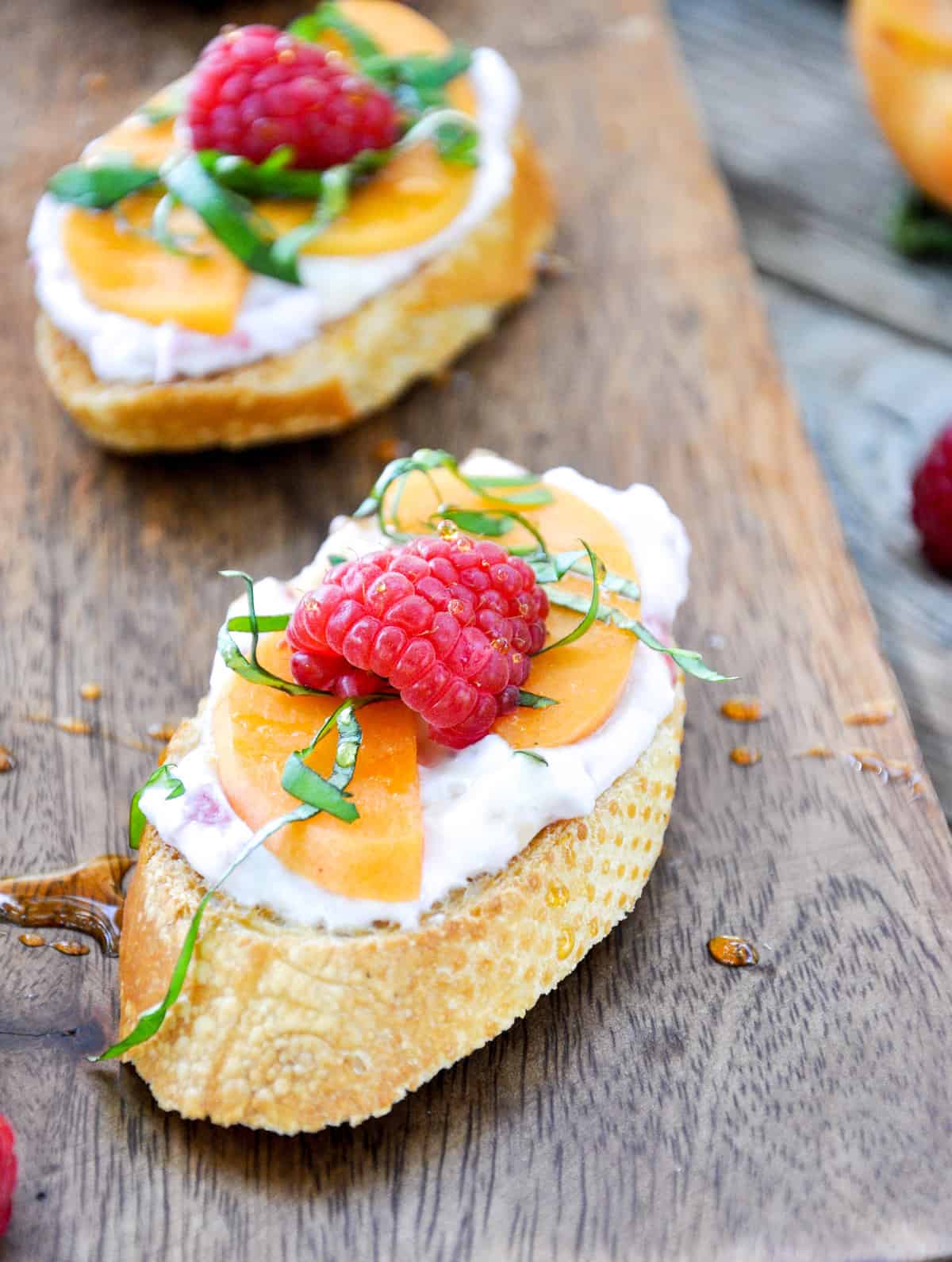 Summer Fruit Bruschetta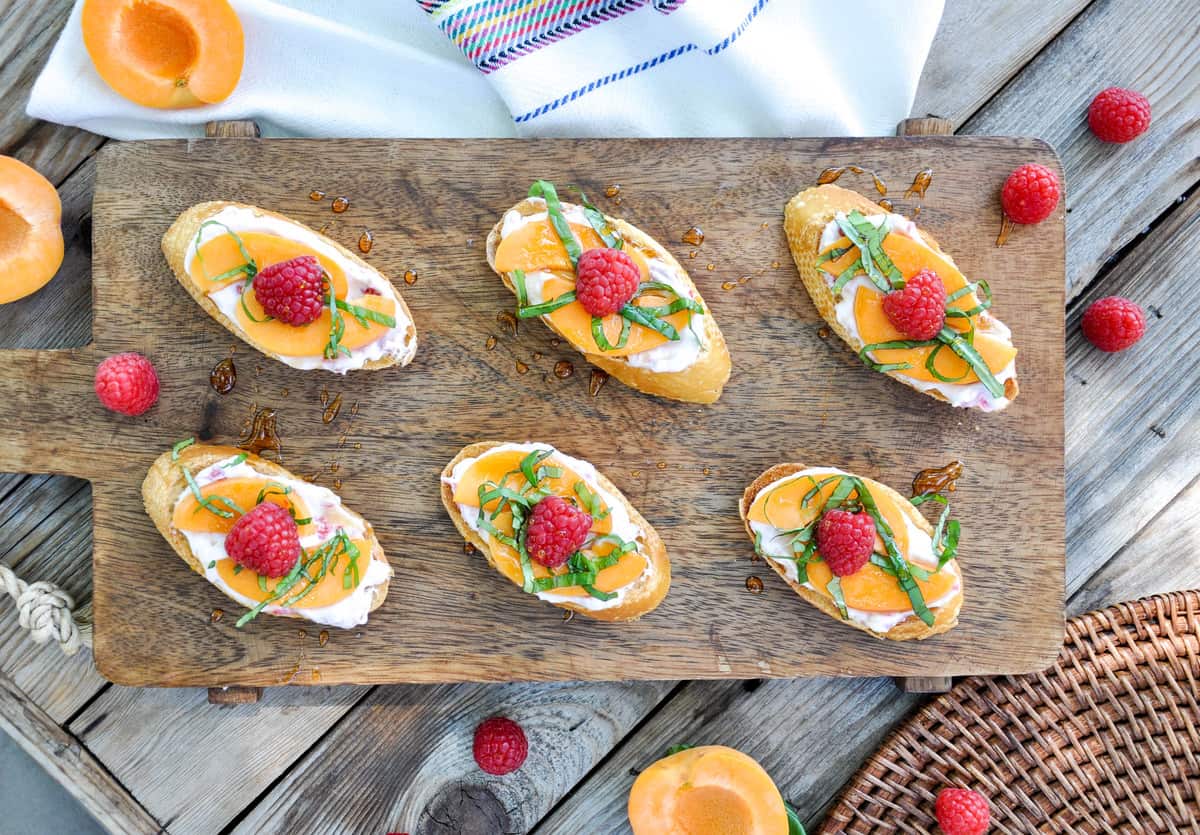 Oh my gosh, have you seen the beautiful California apricots yet? They are overflowing at the stores right now, and they are gorgeous! Substantial in size with just the right amount of firmness. I think all the rain we had plumped them up and they're delicious!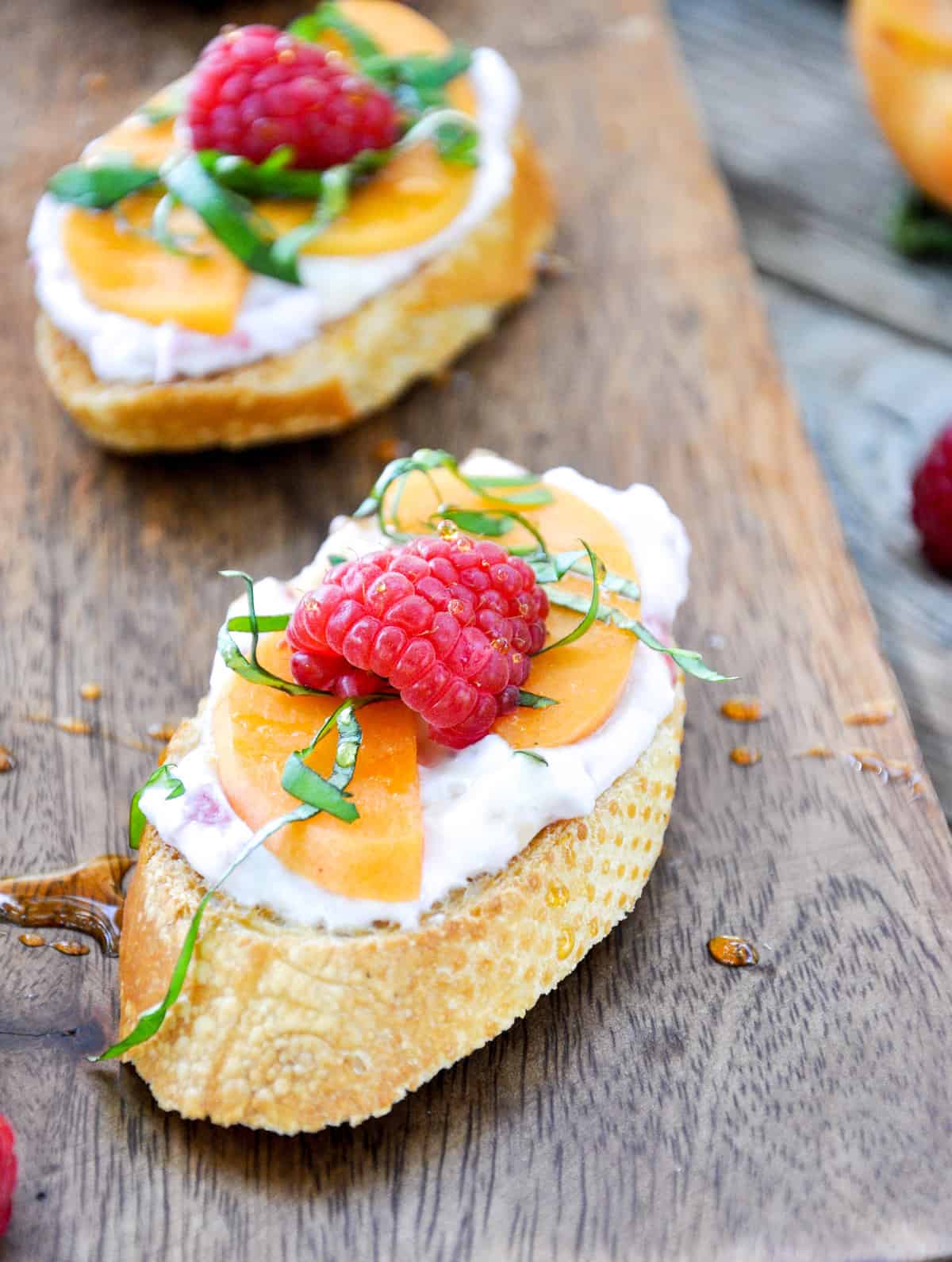 This recipe is perfect for those warm summer nights that call for something sweet. It's super easy to whip up and the outcome is completely worth it. I used a cream cheese/ricotta mixture for the base, but you could easily substitute feta or goat cheese if you'd like. The apricots nestle into the cheese and the basil adds a fabulous twist. The quaint toasts are lightly drizzled with honey to bring it all together and voila, an instant fresh summer appetizer…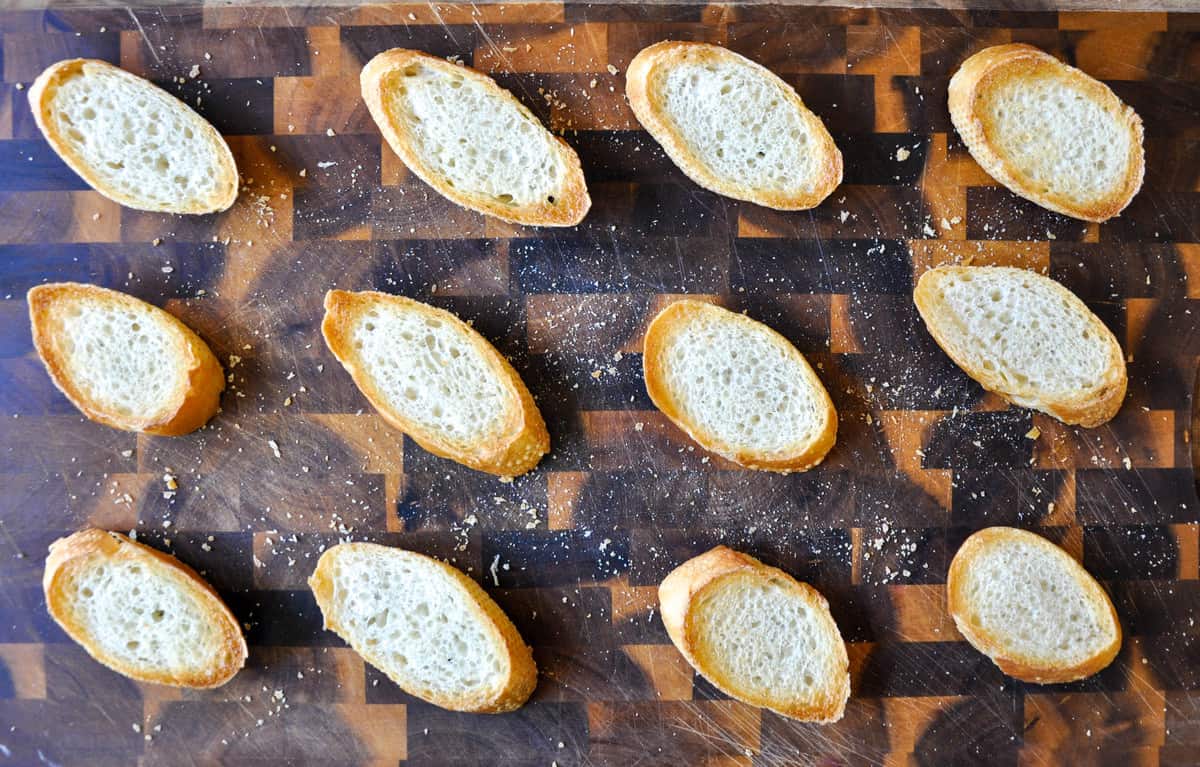 Start by cutting a French baguette on the diagonal and toasting slightly under the broiler.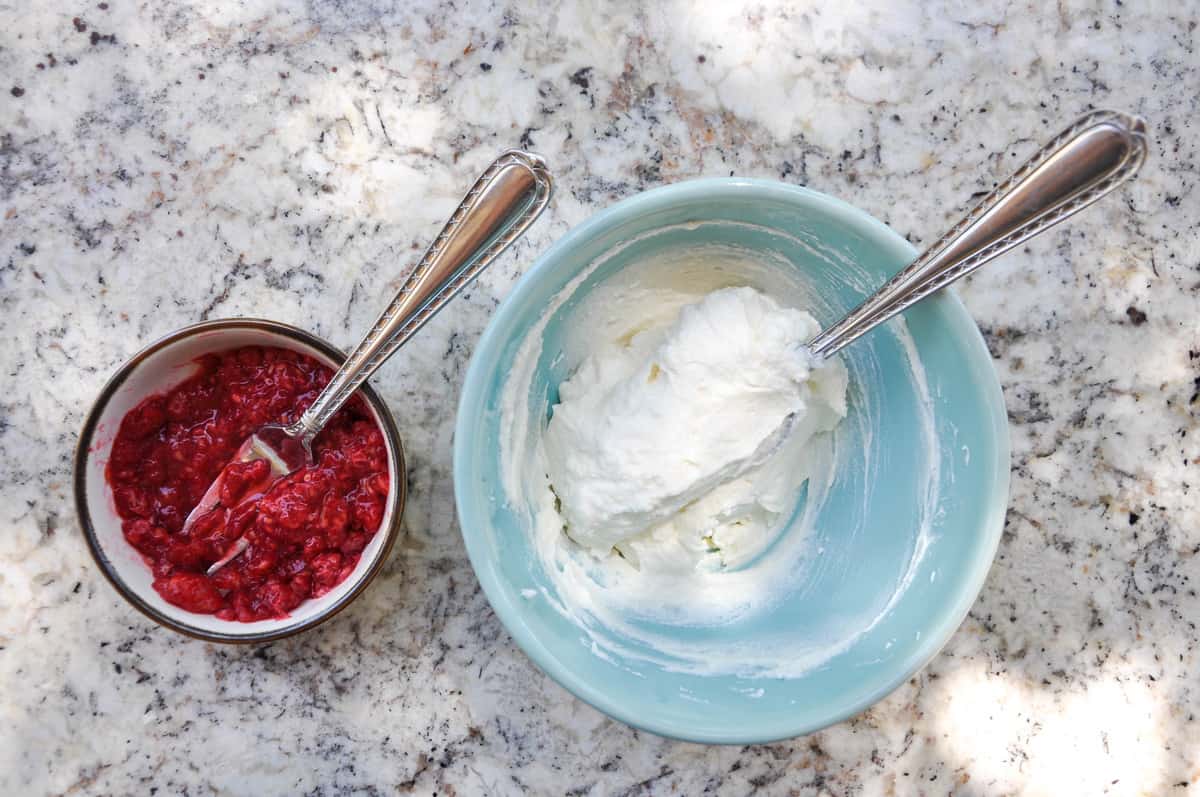 Whip up the cheese mixture and mash a handful of raspberries to create a faux jam.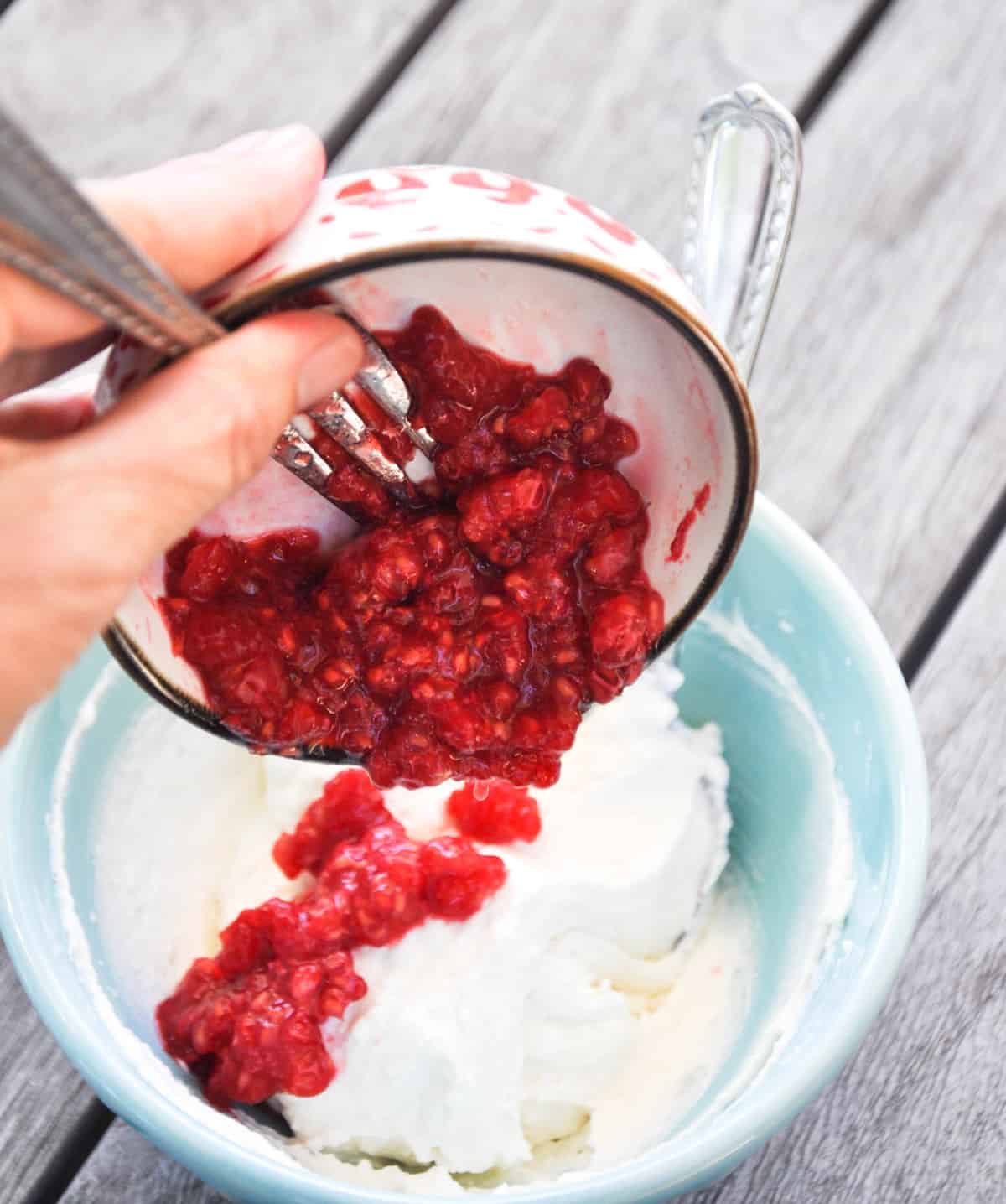 Add the raspberries to the cheese and fold in.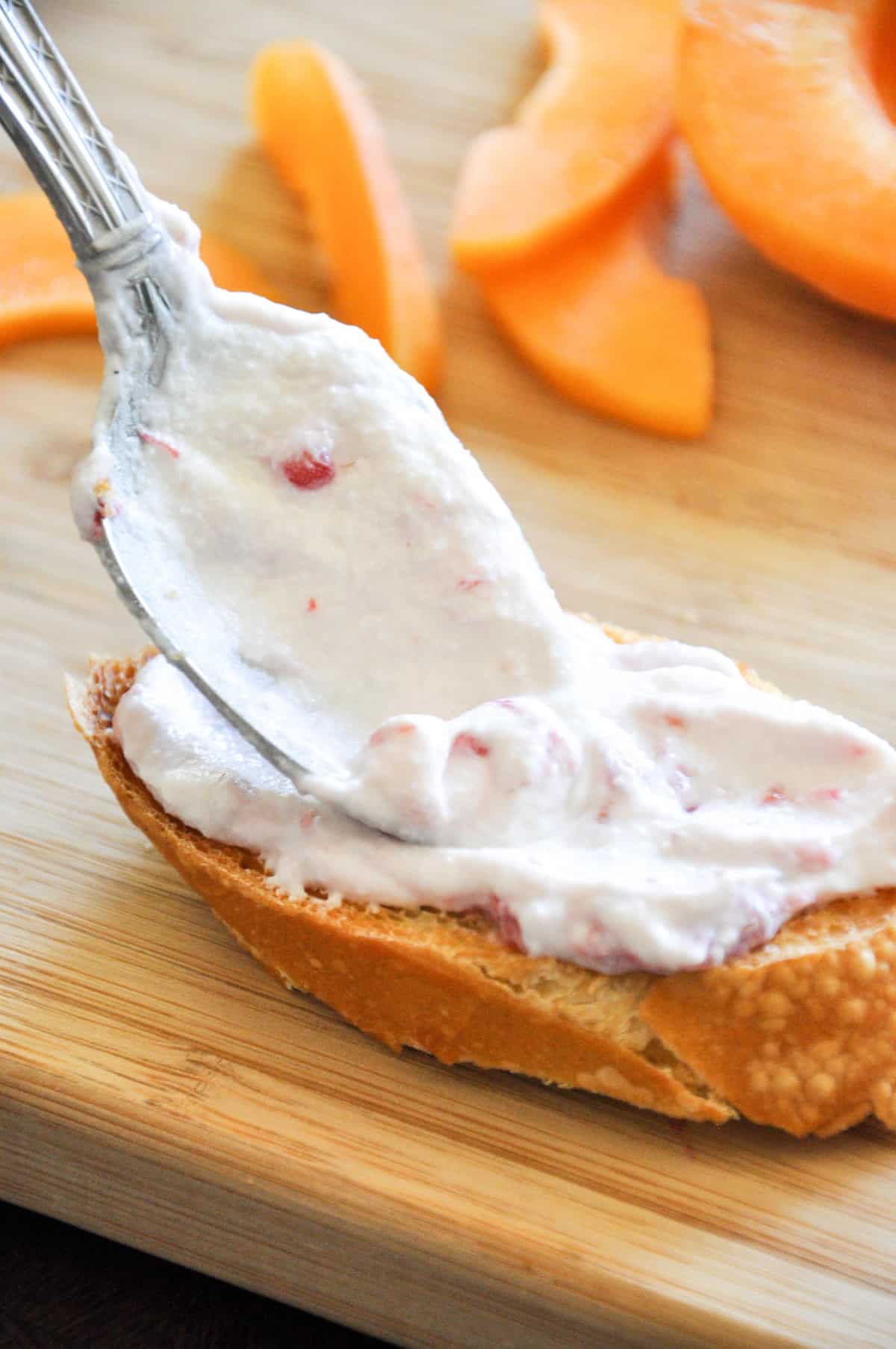 Spread a dollop of the cheese mixture onto the cooled toast.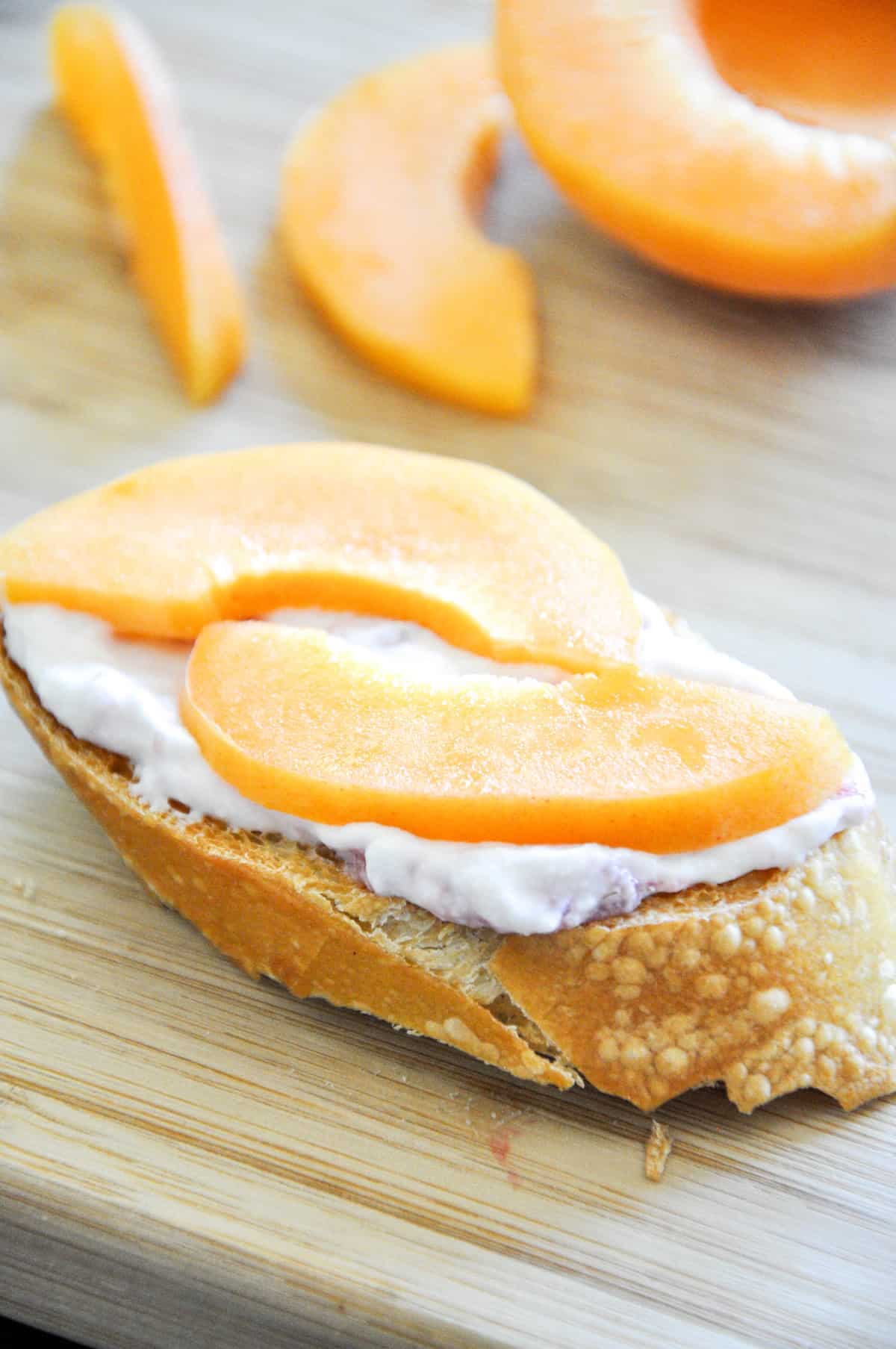 Top with sliced apricot.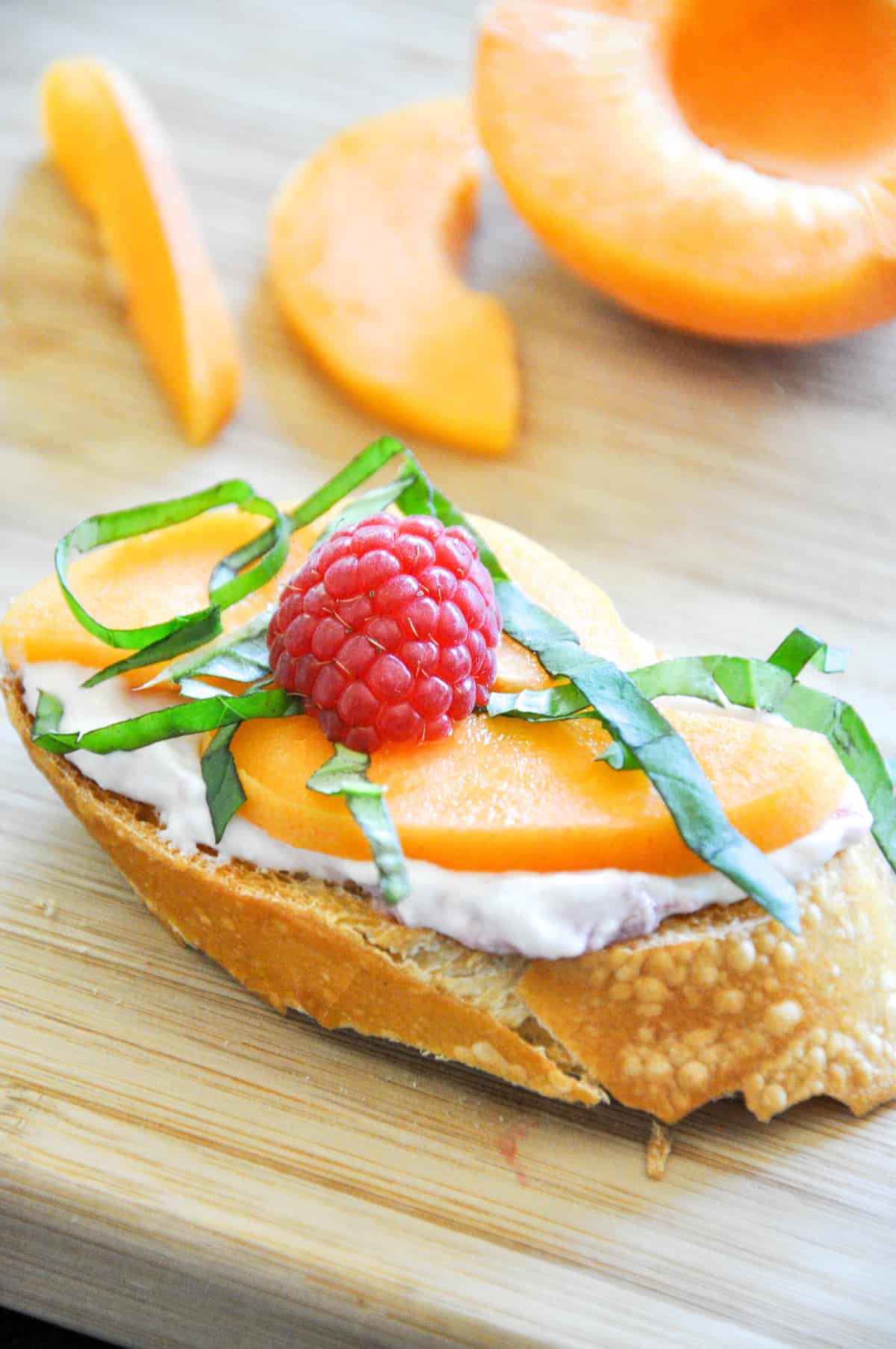 Add thinly sliced basil leaves and a raspberry to the top.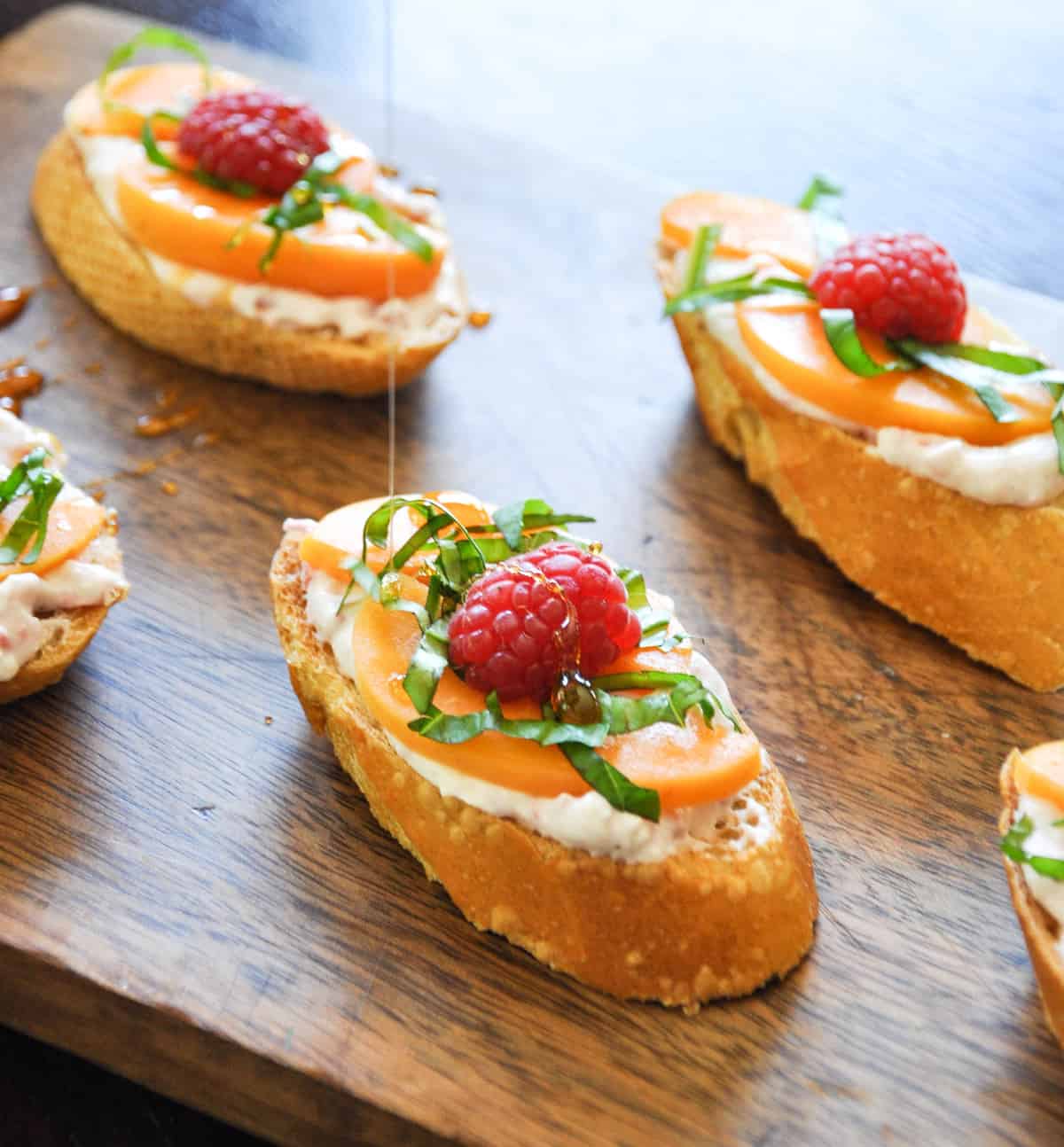 Drizzle with a bit of honey.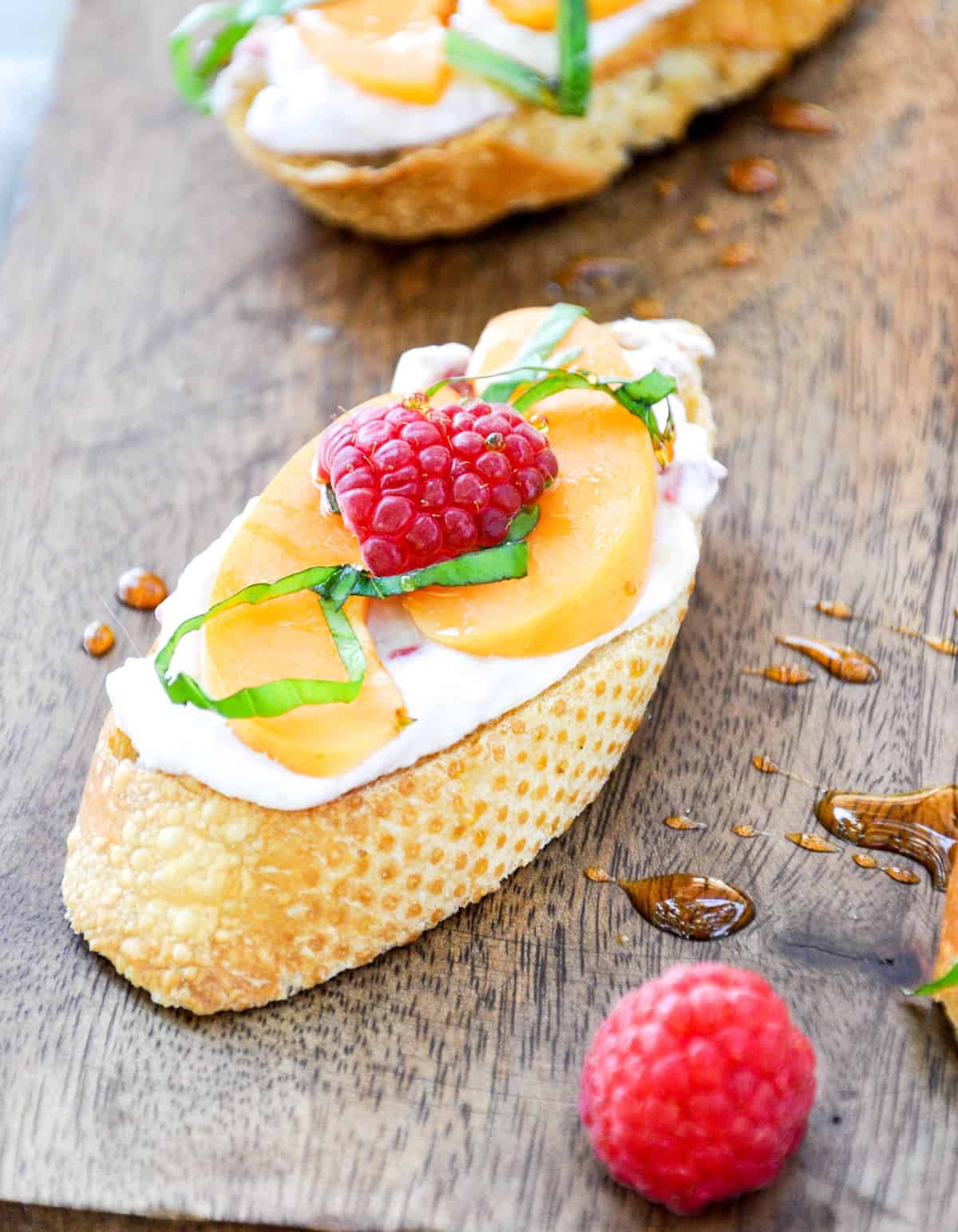 The yum factor does not stop! The crunchiness of the bread and the softness of the cheese, along with all the fruit flavors going on is so refreshing. It's my new favorite appetizer to serve dinner guests and it can easily be yours too!
What's more, it only take a few minutes to prepare!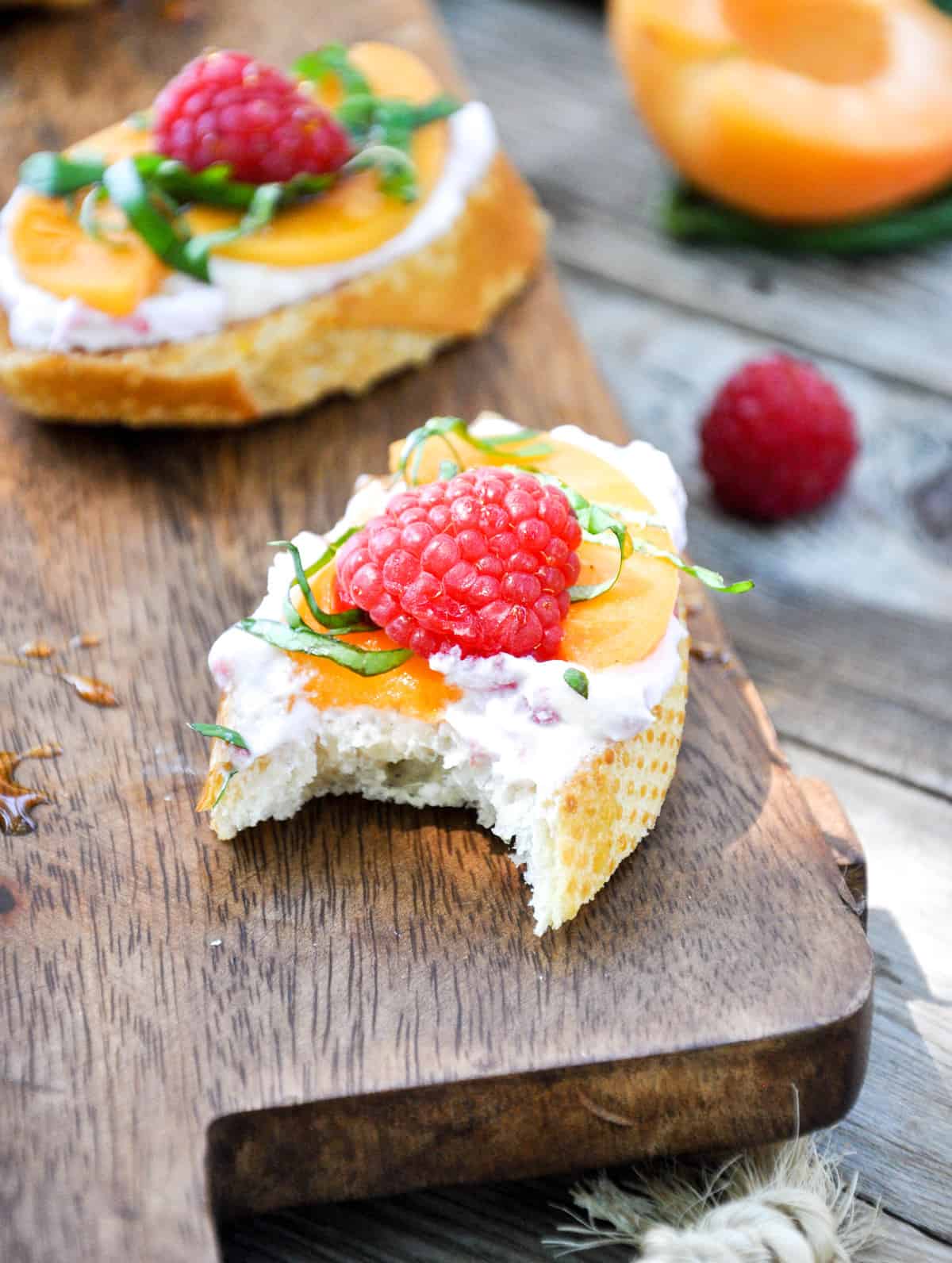 Let's make some! Here is the recipe for ya…
Summer Fruit Bruschetta
2016-06-07 13:17:38
Serves 12
A delicious alternative to traditional bruschetta, these little toasts are topped with a raspberry infused cheese and sliced apricots
Ingredients
1 french baguette
3 oz. whipped cream cheese
3 oz. ricotta cheese
6 apricots, sliced
8 oz. raspberries
Fresh basil leaves, thinly sliced
Honey
Instructions
Slice the baguette into thin slices and toast under the broiler for a few minutes on each side. You aren't looking to brow, just dehydrate the slices a bit to harden up. Allow to cool.
Combine the cream cheese and ricotta
Grab about 10 raspberries and mash with a fork. Add to the cream cheese mixture and fold to combine
Top each toast with a bit of cheese, apricot slices, basil and top with a raspberry.
Drizzle honey over each toast and serve!
Adapted from http://www.thecookierookie.com/fruit-bruschetta/
California Grown https://californiagrown.org/
Check out these Apricot Blackberry Jewels too!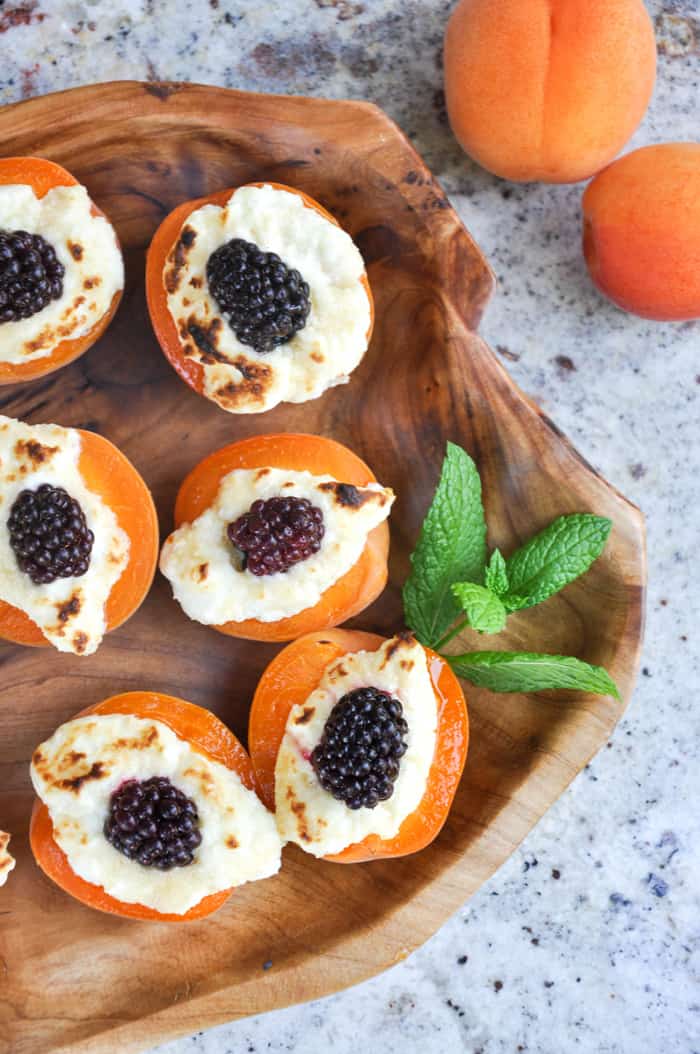 Or you might even like these Blue Cheese and Walnut Topped Figs