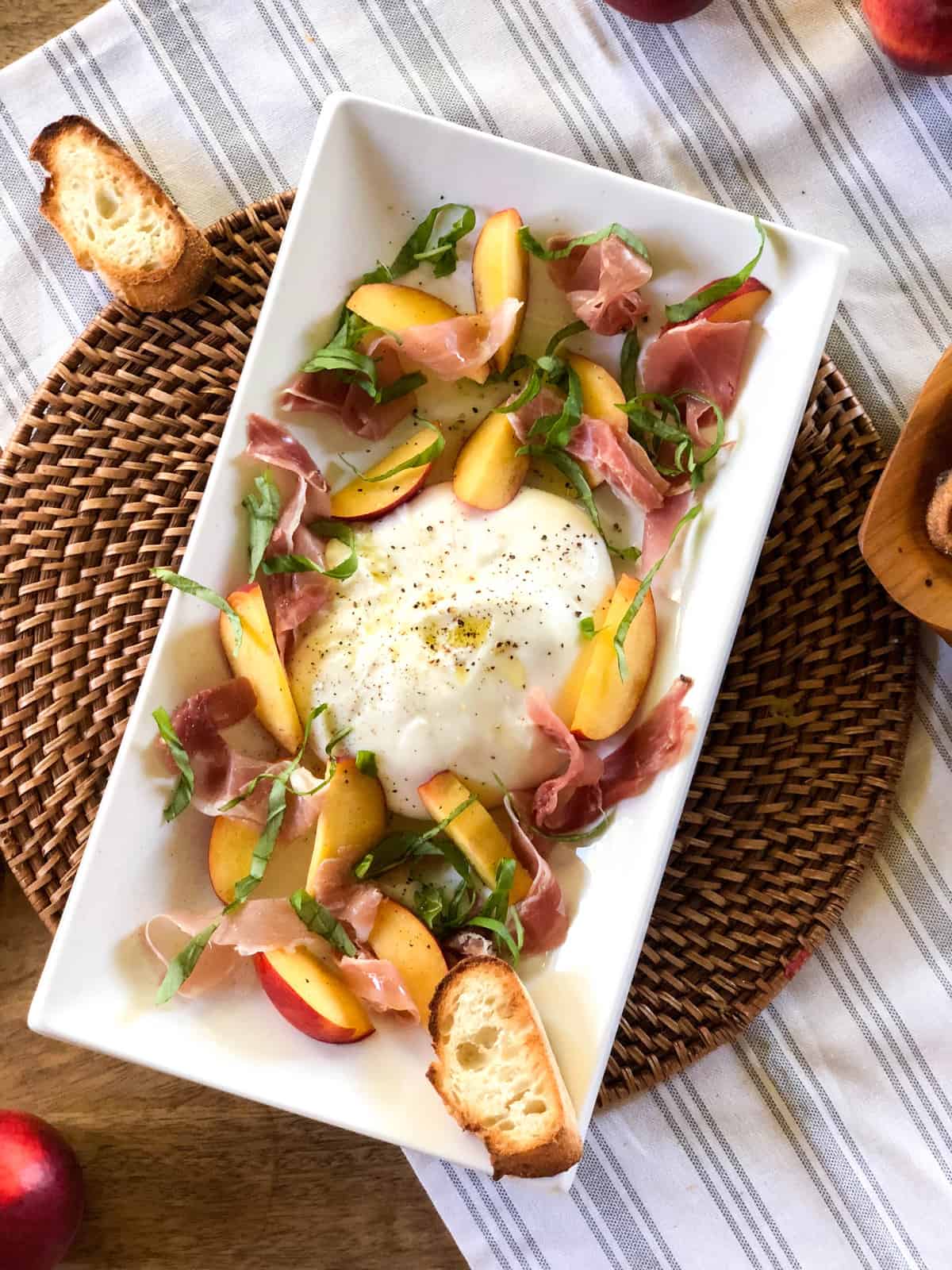 CA GROWN Blog
Discover. Learn. Connect.
Peach Burrata Crostini
June 13, 2018
Eat the Season!
Sign Up For Weekly Recipes
« Back to Recipes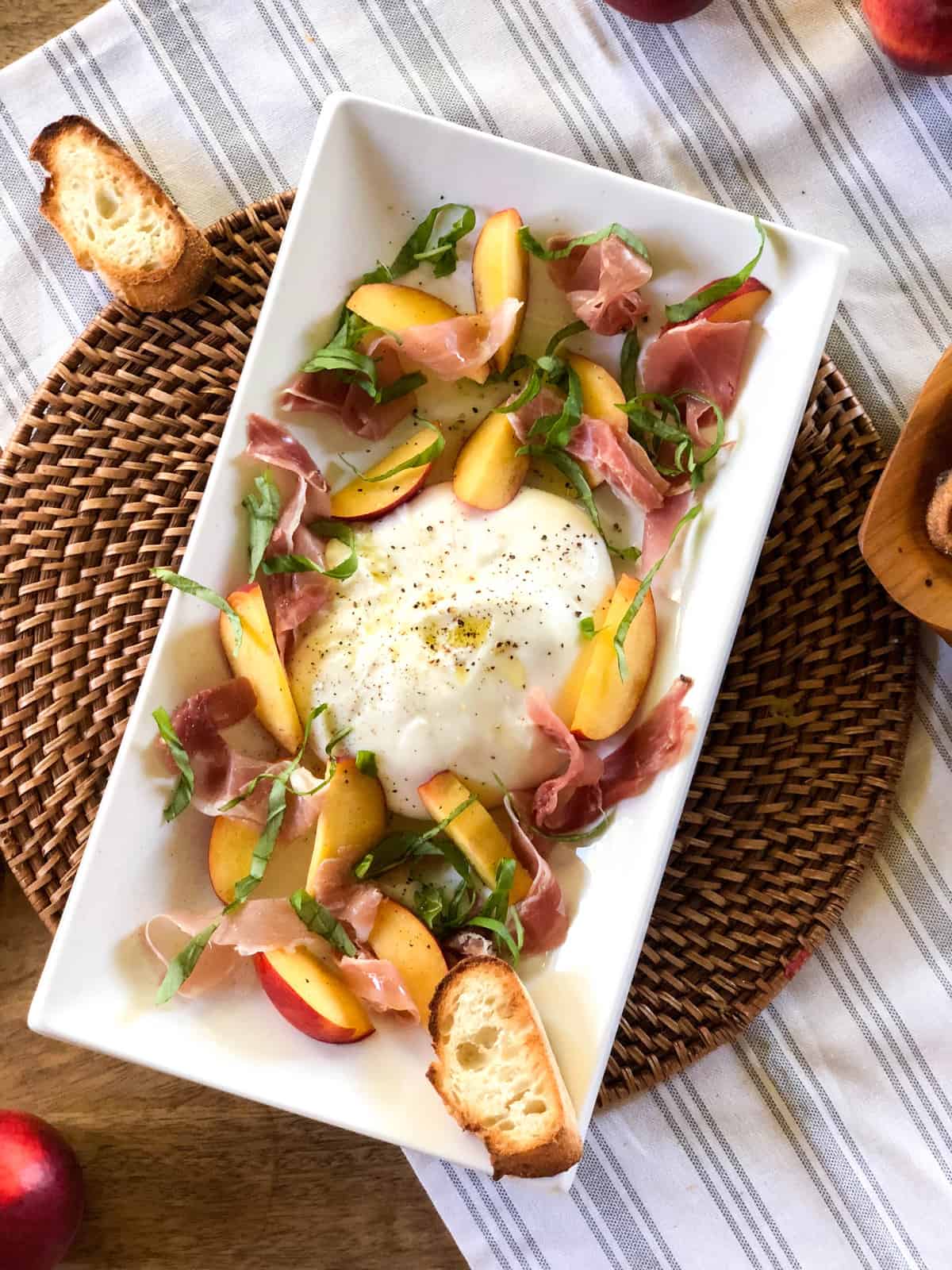 Peach Burrata Crostini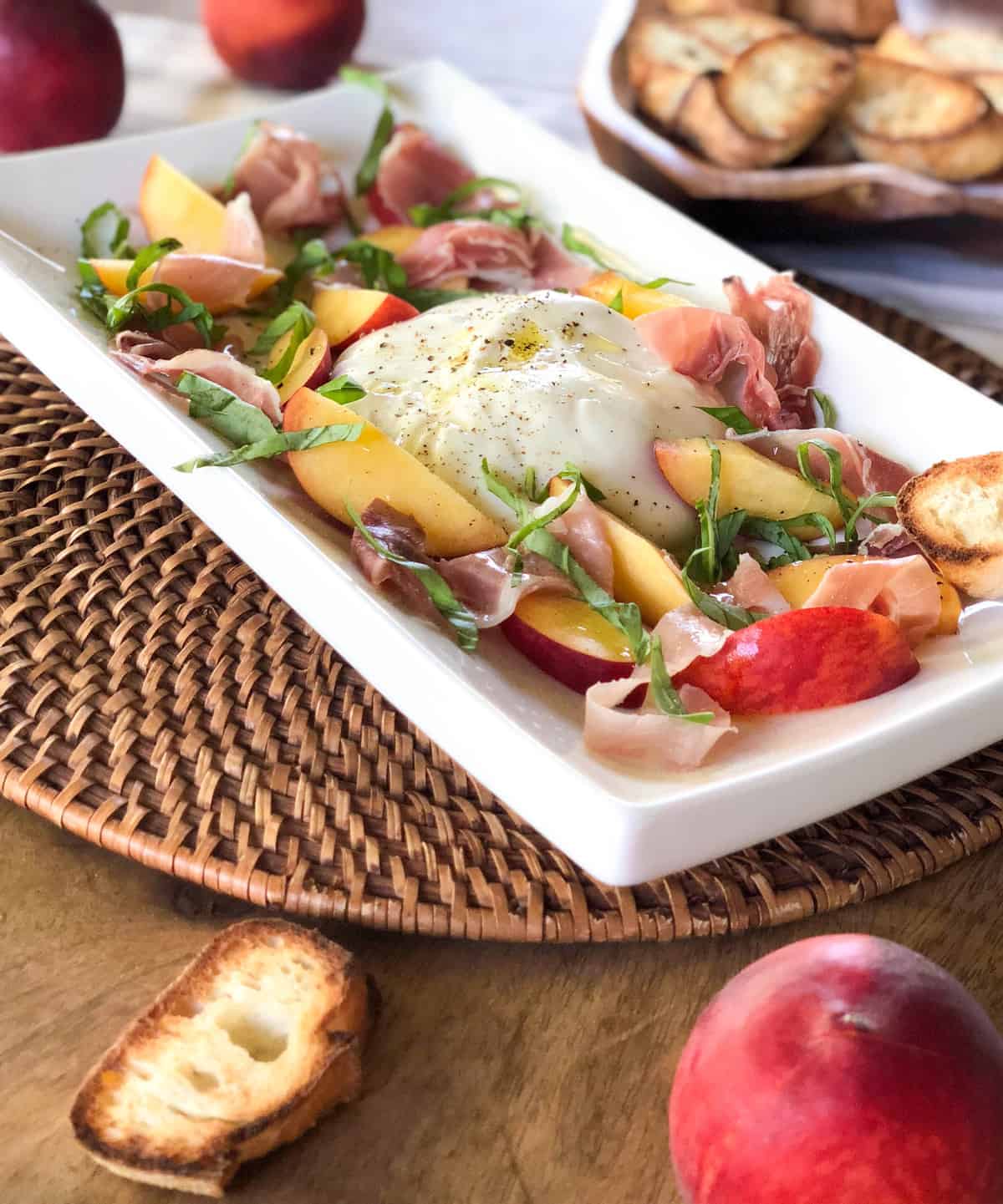 This dish is such a refreshing appetizer to serve your family and friends this summer. Hubby and I have even eaten it as our main course for dinner!
Fresh California peaches and sweet basil surrounds a delicate mound of burrata. It's almost like a deconstructed bruschetta using the best part of summer…. all on one plate!
The presentation is gorgeous and of course, the flavor combo is amazing.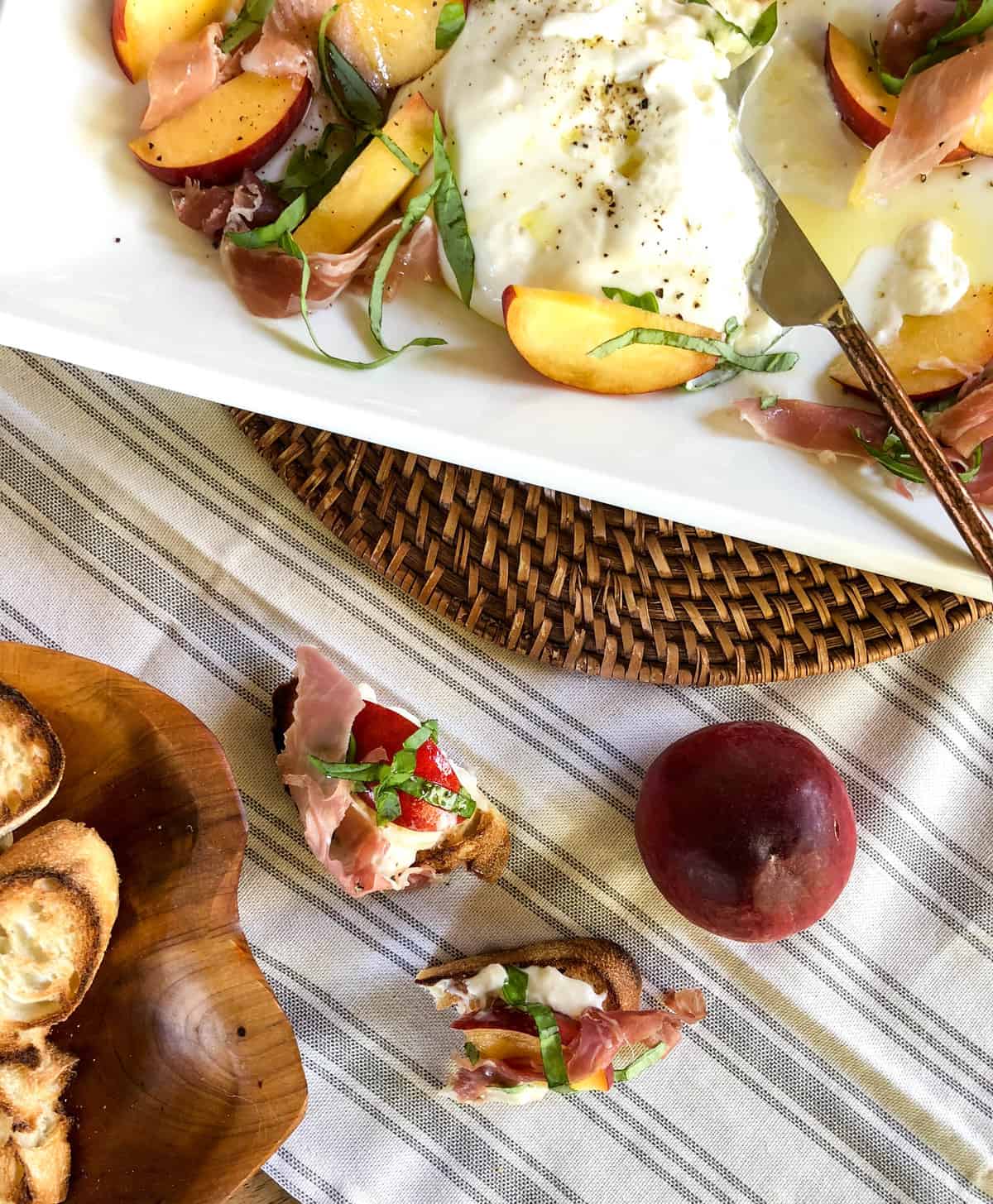 I was first introduced to this combo at a local favorite restaurant and was completely smitten. The ingredients combination was genius, yet so simple. And thanks to the simplicity, I knew it would be easy to replicate and share with all of you!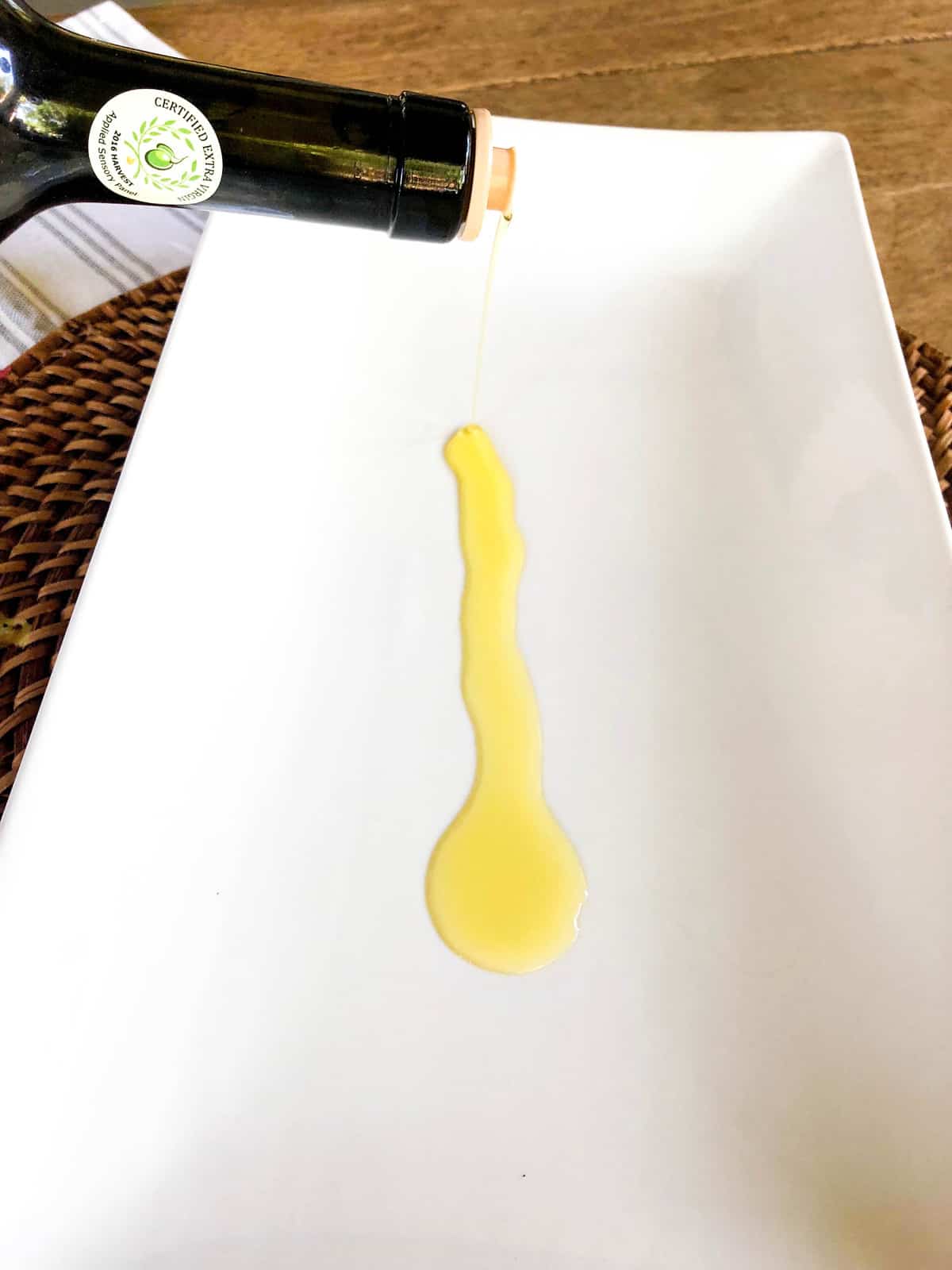 First step is to drizzle a small amount of California Olive Oil onto a platter.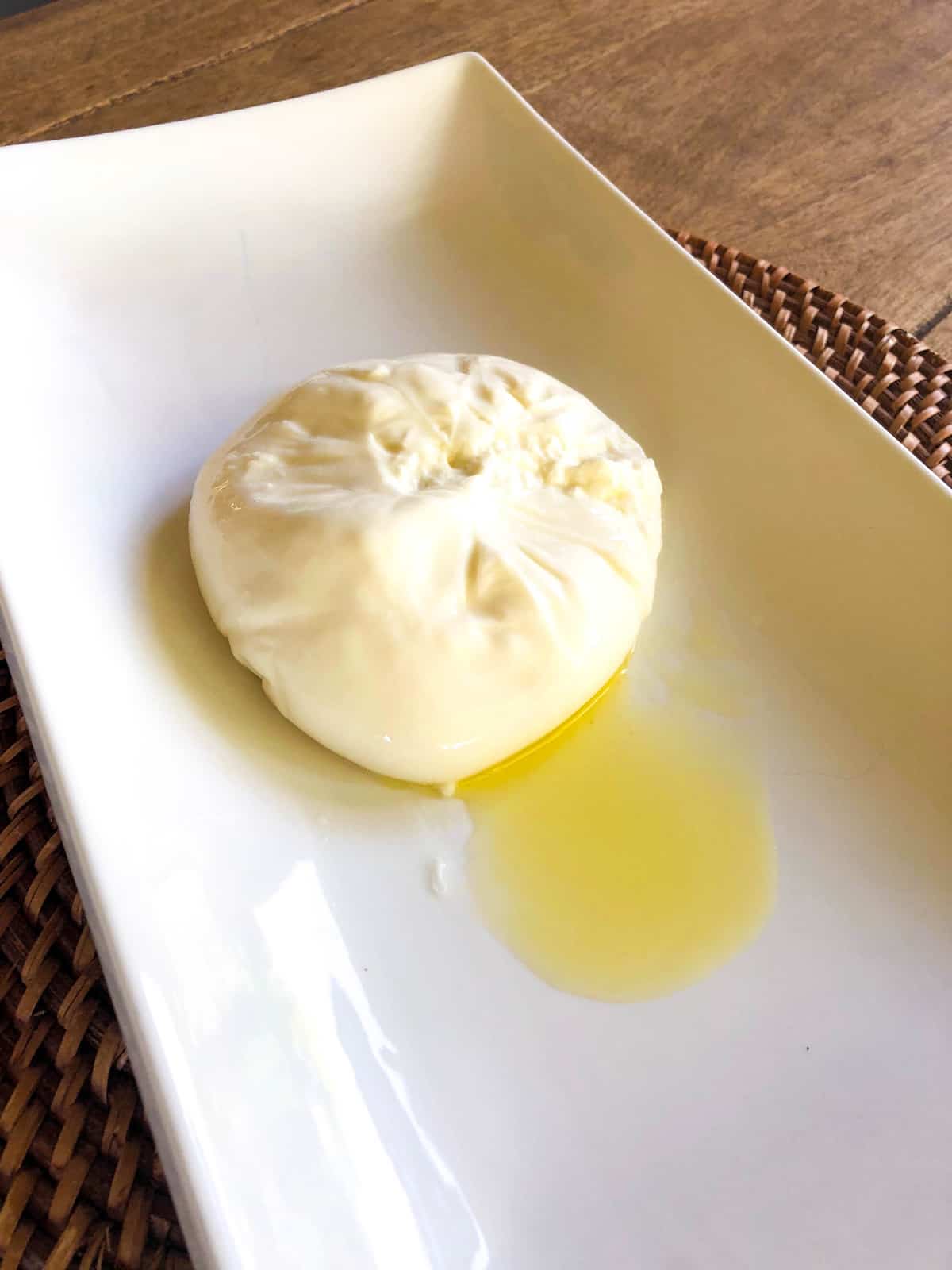 Place the Burrata in the middle of the platter.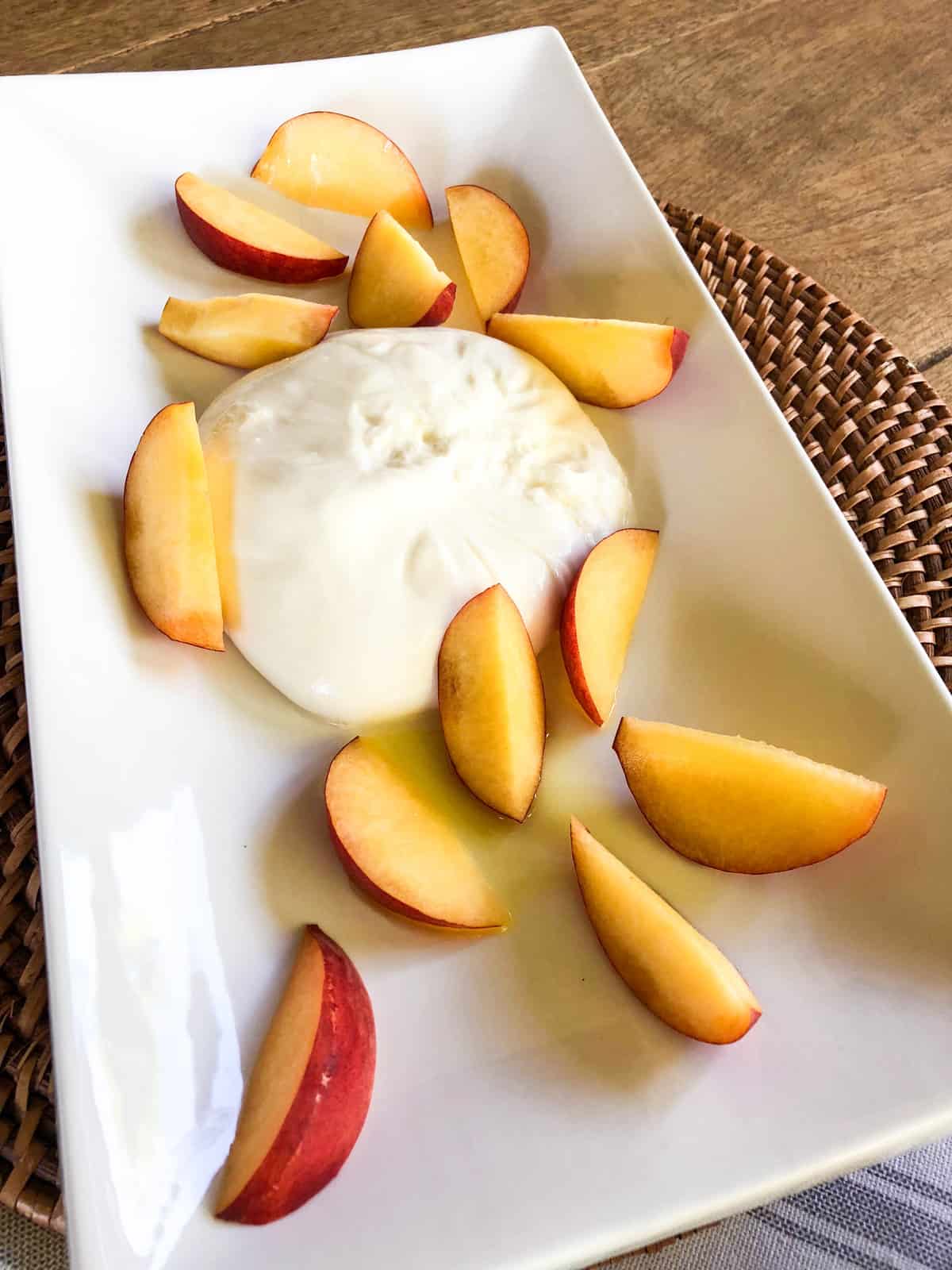 Surround by fresh, sliced peaches.
Add the prosciutto.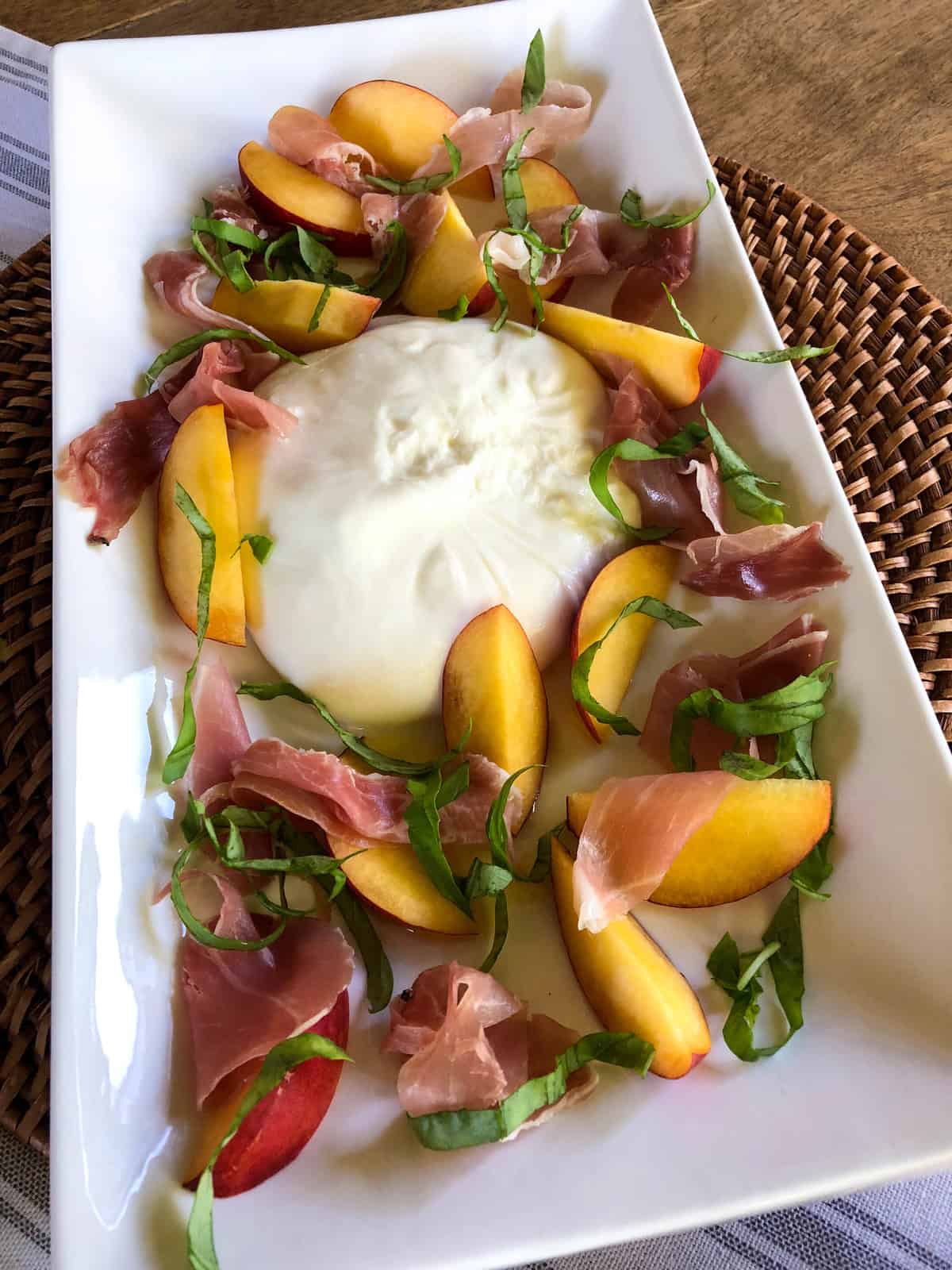 Top with chiffonade basil.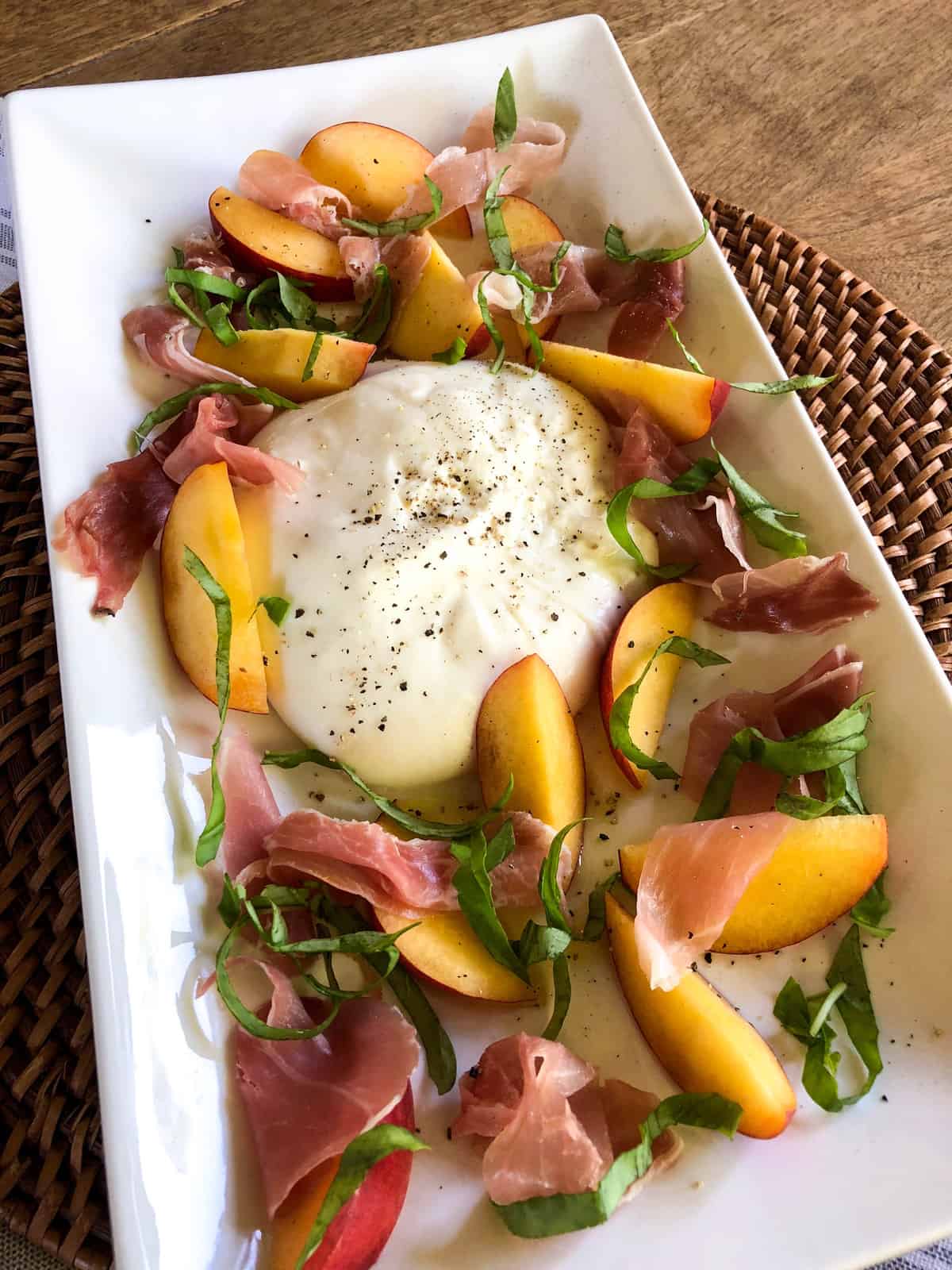 Sprinkle fresh ground pepper over the entire dish.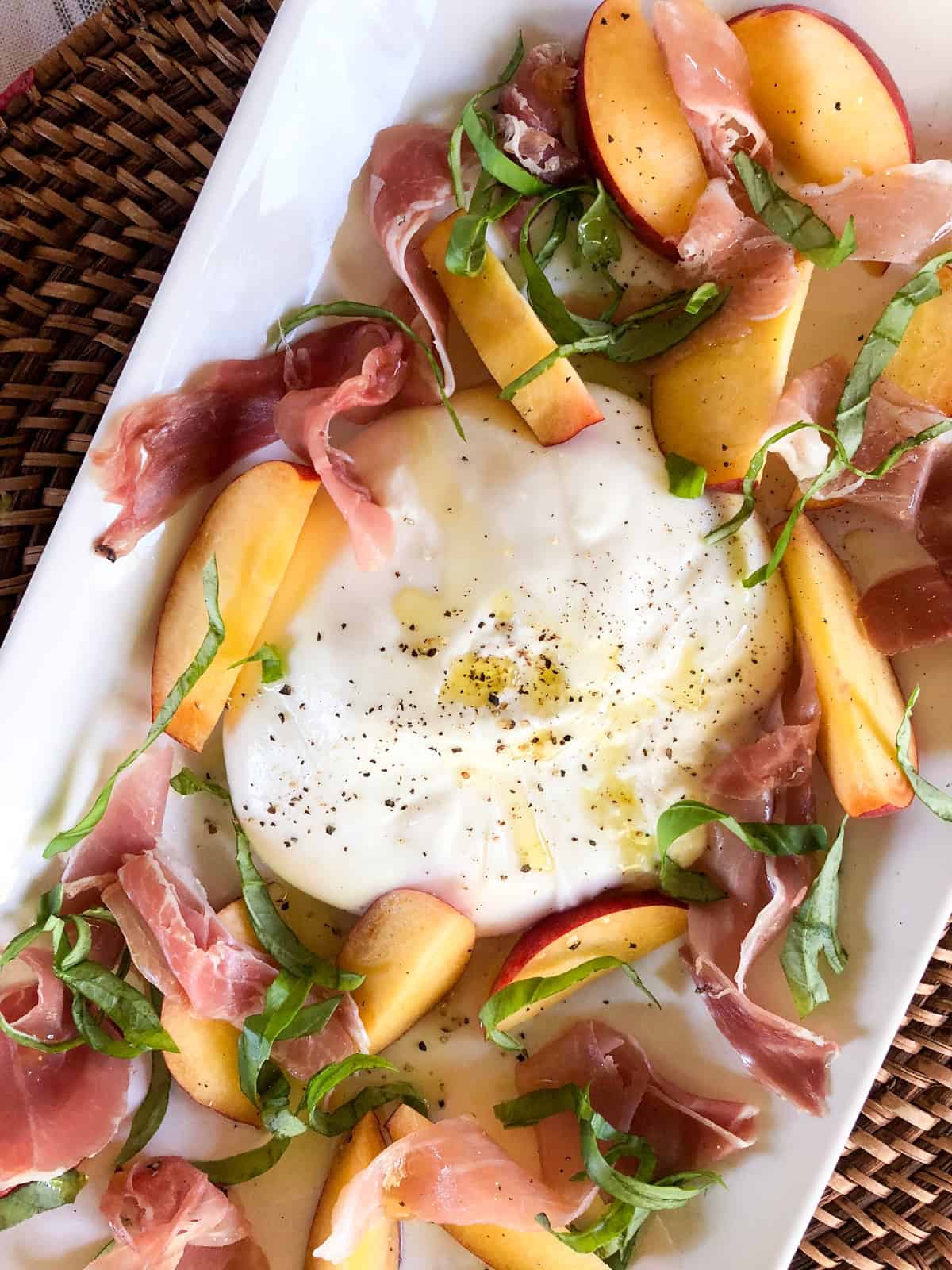 Add a little more olive oil to the top and serve.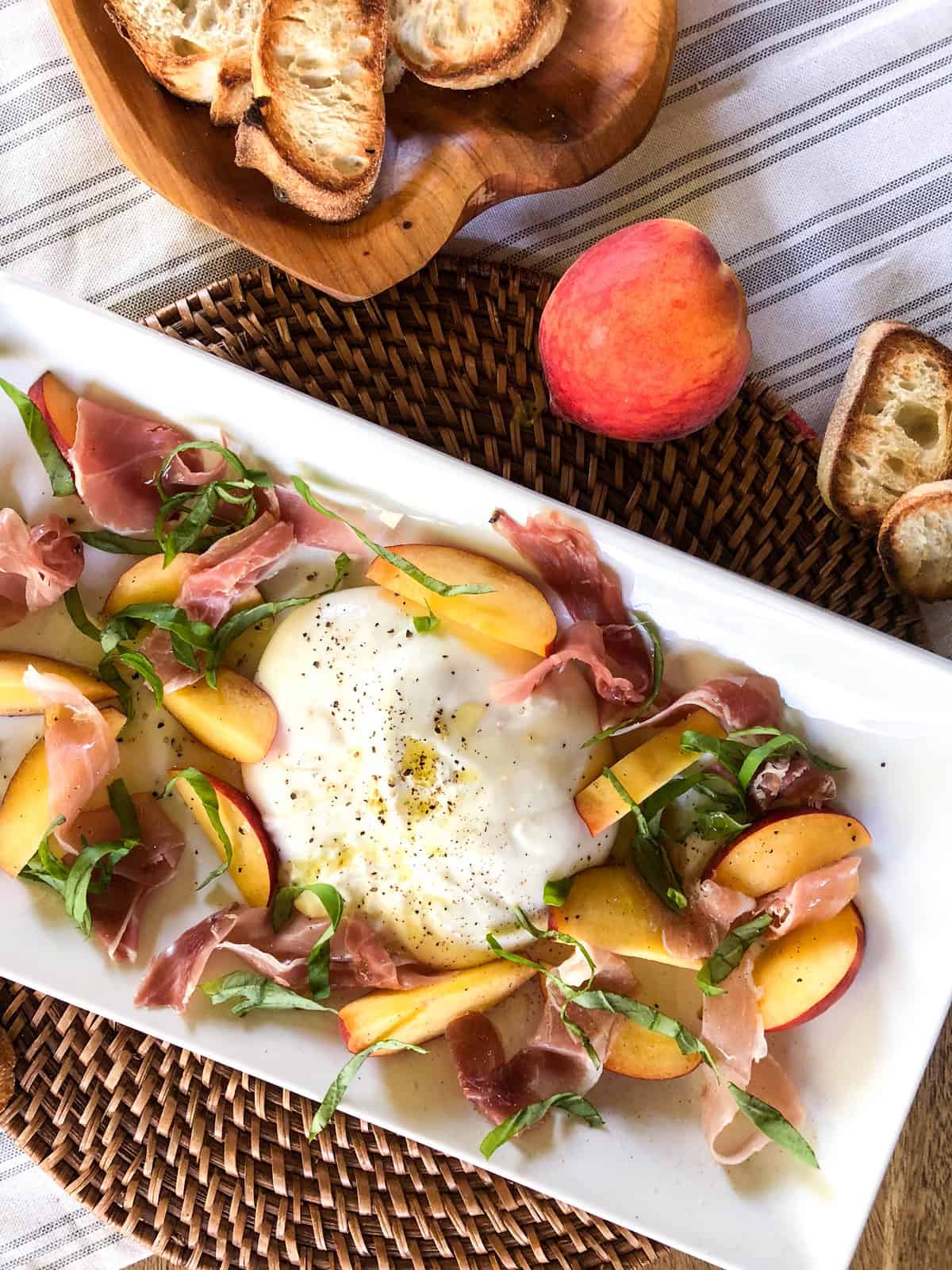 Serve with small toasts for the best foundation for some major flavor stacking!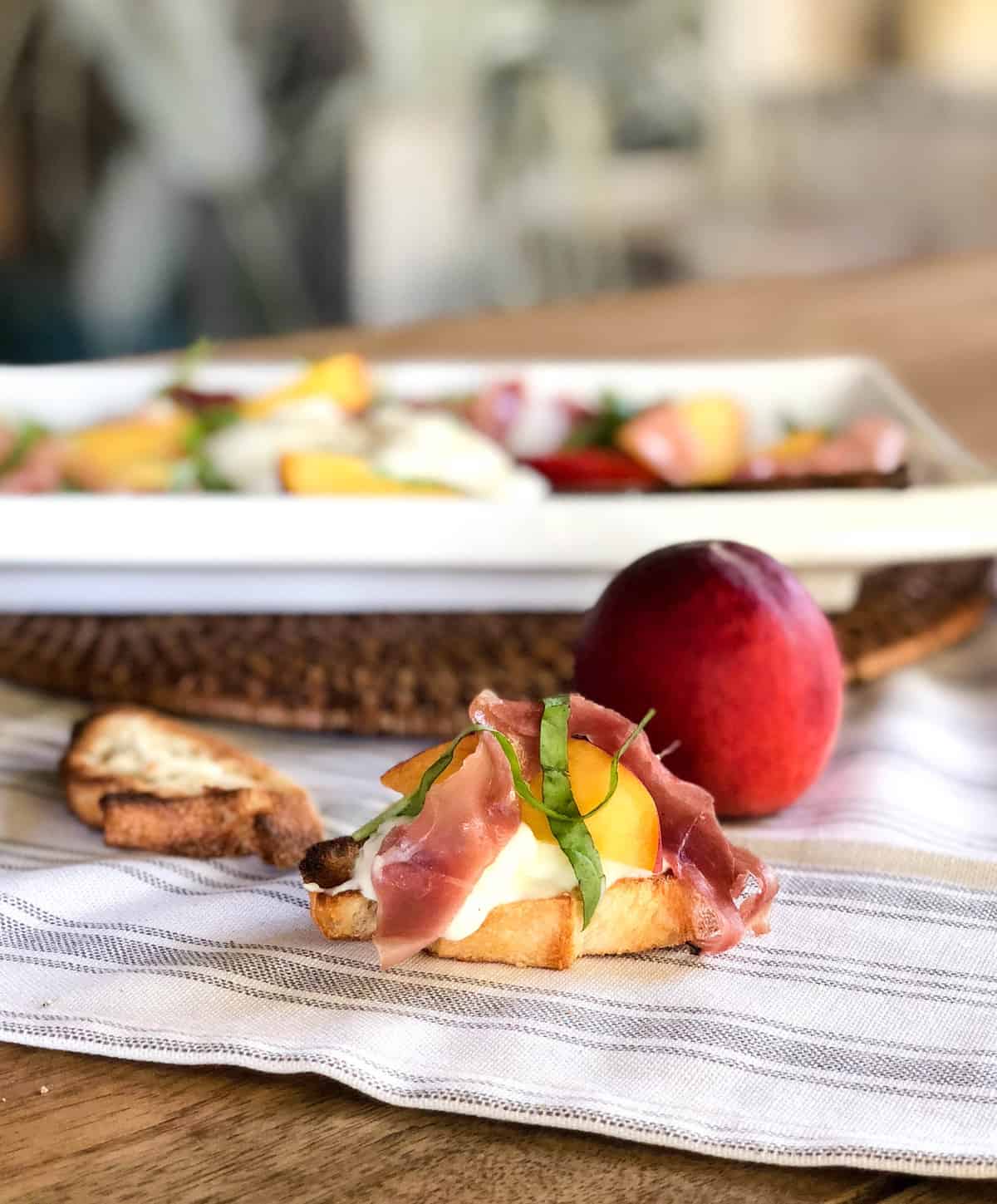 Now that is a tasty lookin' crostini!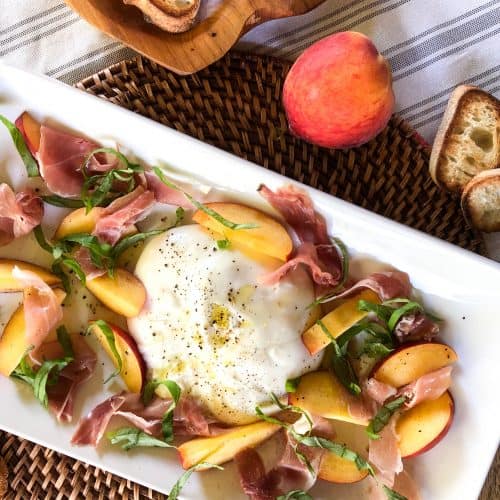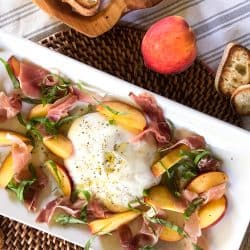 Peach Burrata Crostini
Ingredients
2 peaches
1 Burrata cheese packet
5-6 leaves fresh basil, cut chiffonade style
3-4 pieces prosciutto
2 tbsp. olive oil
ground black pepper
1 French baguette
Instructions
Drizzle 1 tablespoon of olive oil on a serving platter.

Place the Burrata cheese in the middle of the platter.

Slice the peaches and place around the cheese.

Tear the prosciutto into strands and place along with the peaches.

Top with chiffonade basil and sprinkle with pepper.

Drizzle with the last tablespoon of olive oil.

Serve with a baguette of French bread, cut on the diagonal and lightly toasted.