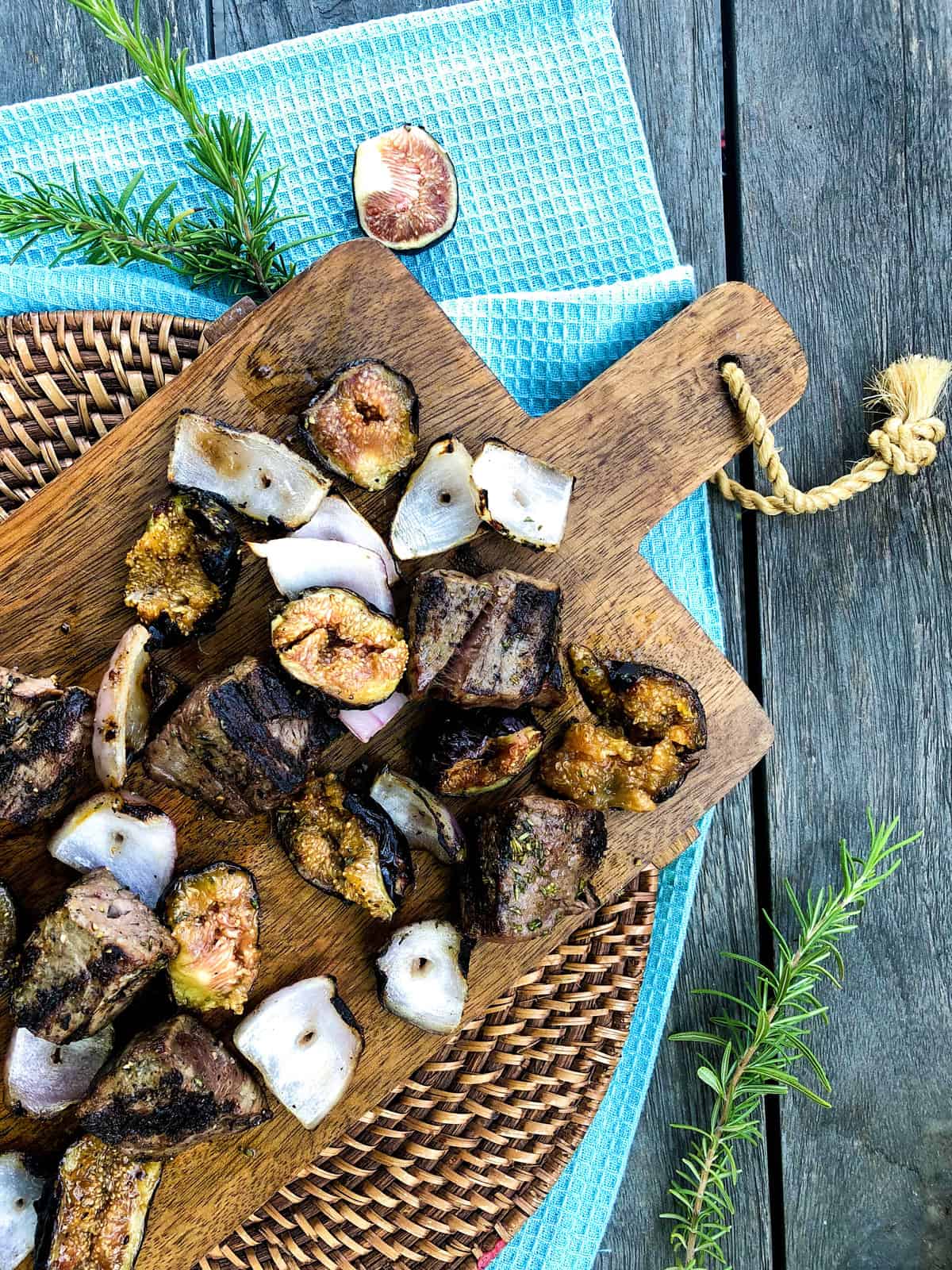 CA GROWN Blog
Discover. Learn. Connect.
Fig and Beef Kabobs
June 20, 2018
Eat the Season!
Sign Up For Weekly Recipes
« Back to Recipes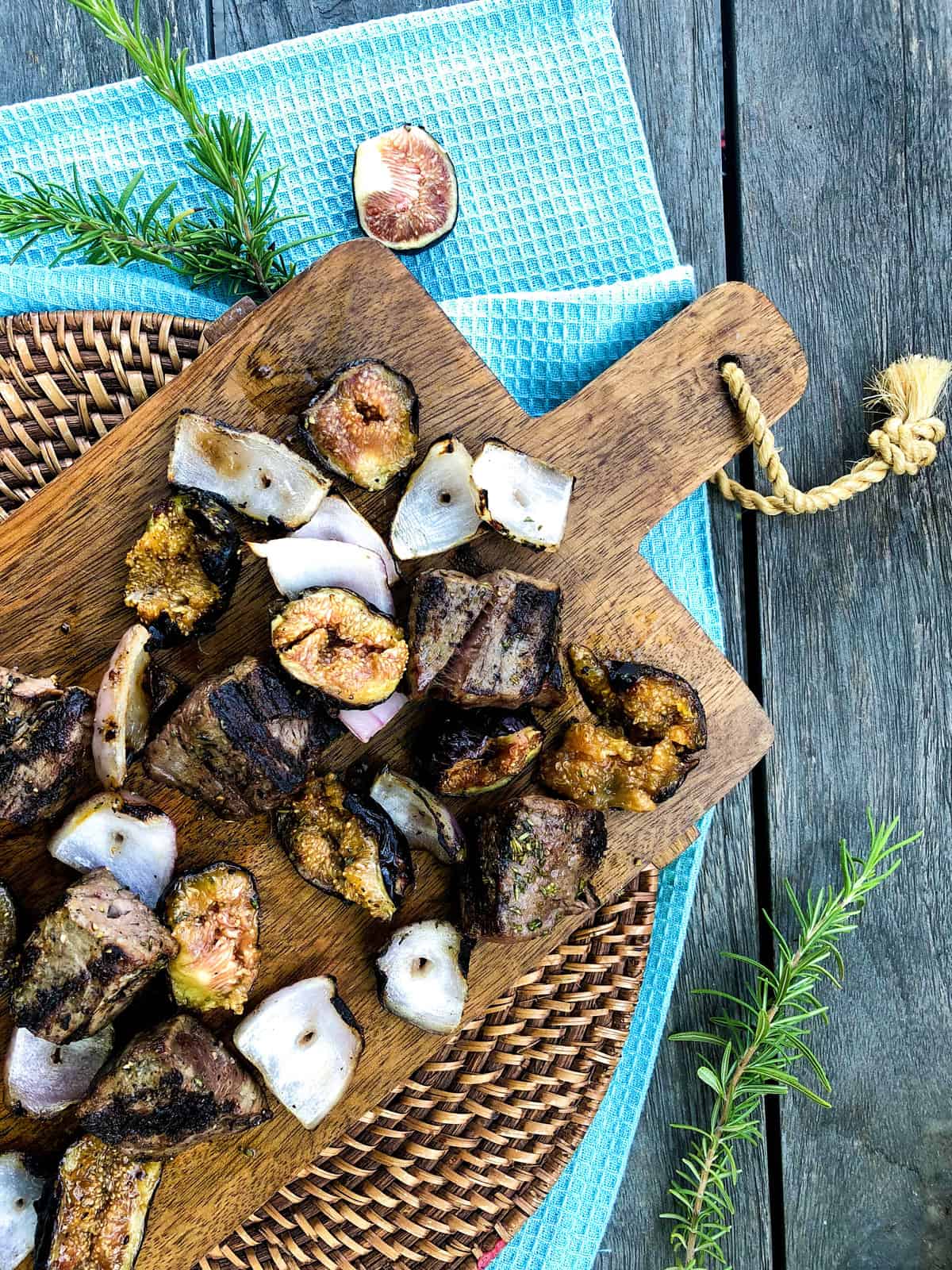 Fig and Beef Kabobs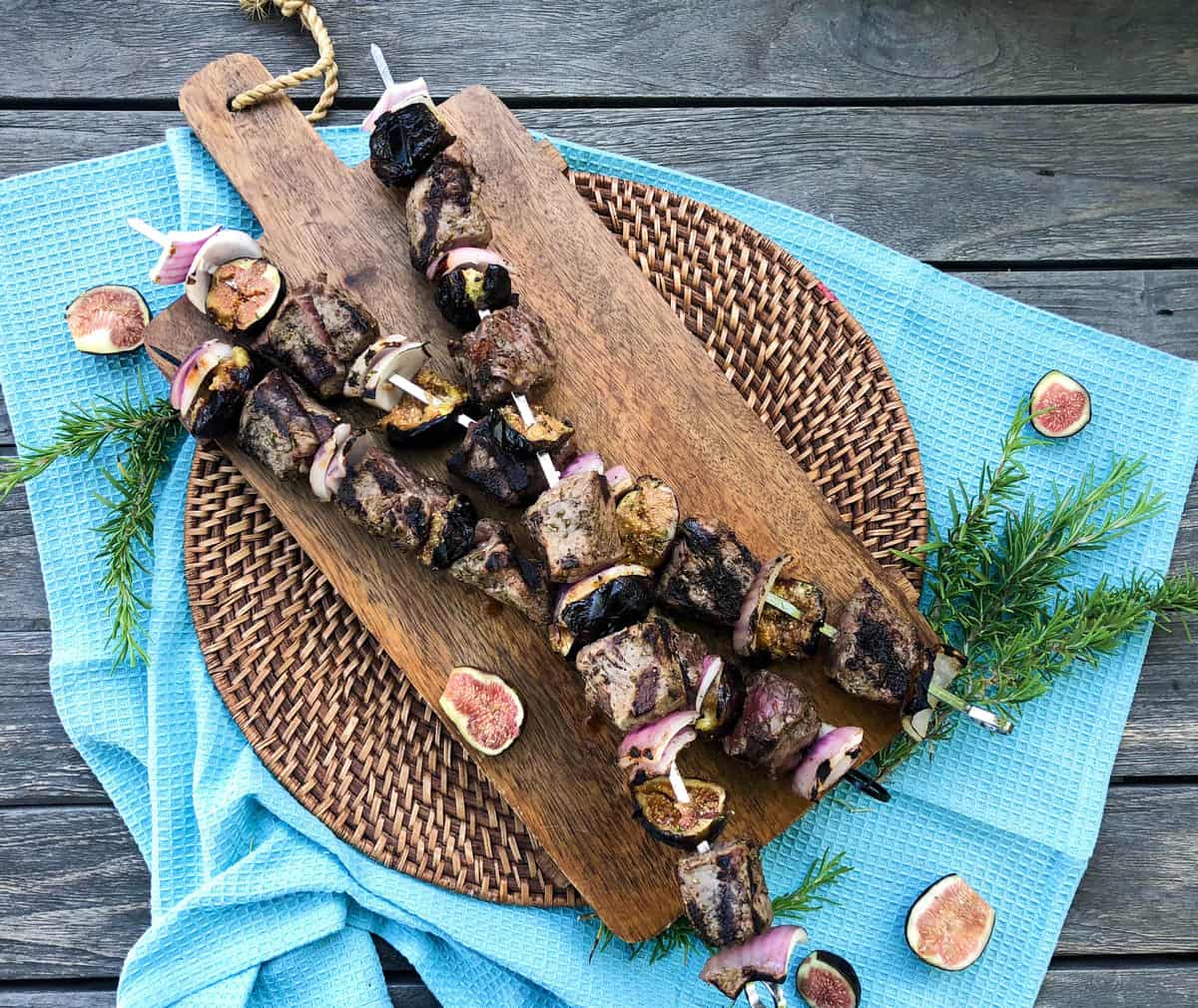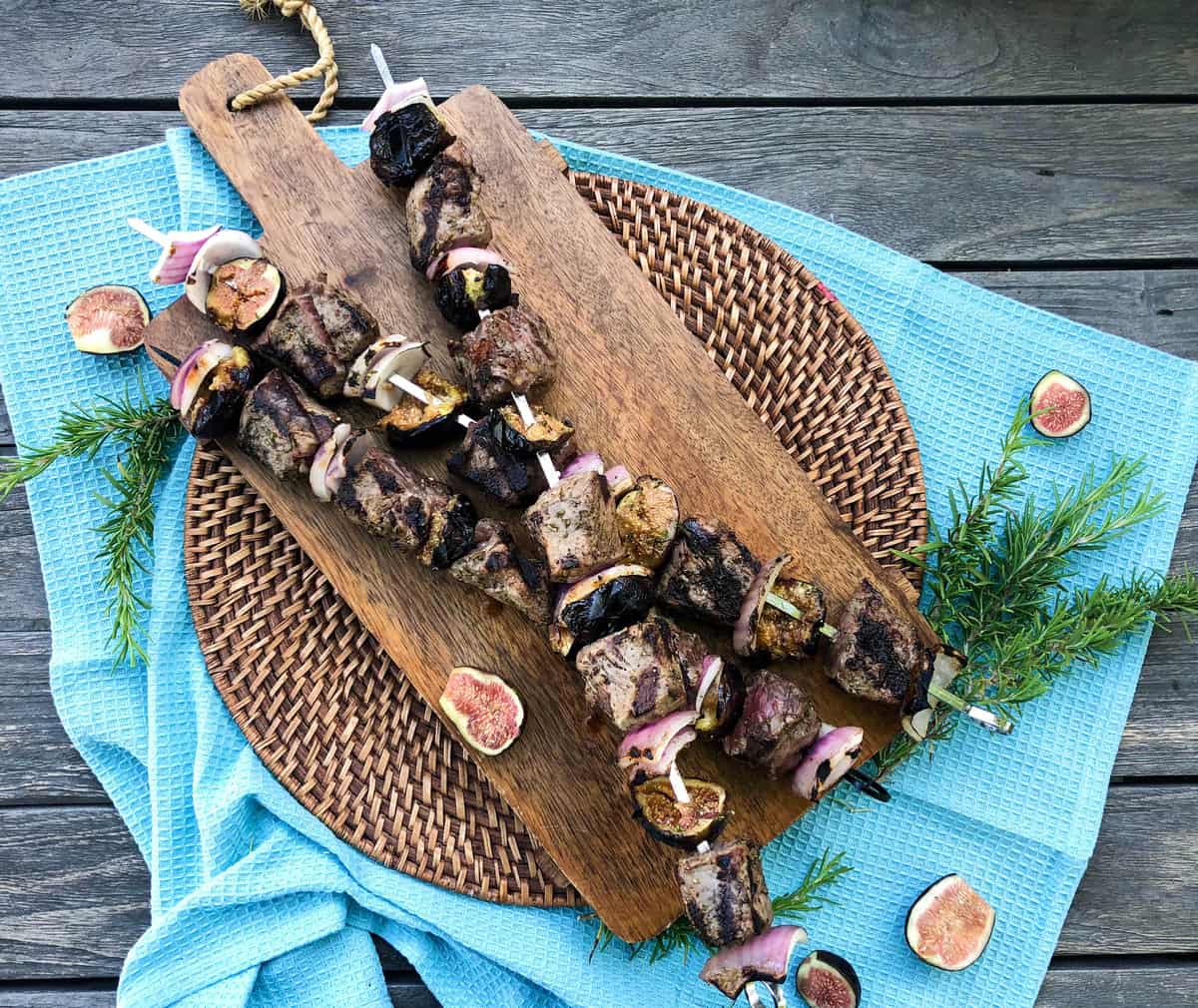 You guys!
This combination of flavors is heavenly!
The smoky flavor that is imparted into the figs is insanely good paired with the charred steak bites and sweetness of the onion.
Plus, it looks pretty!
I'm not a huge fan of marinating steak. We are believers that you let the meat speak for itself by just adding salt and pepper before grilling, which means that this recipe is quick, easy and no fuss….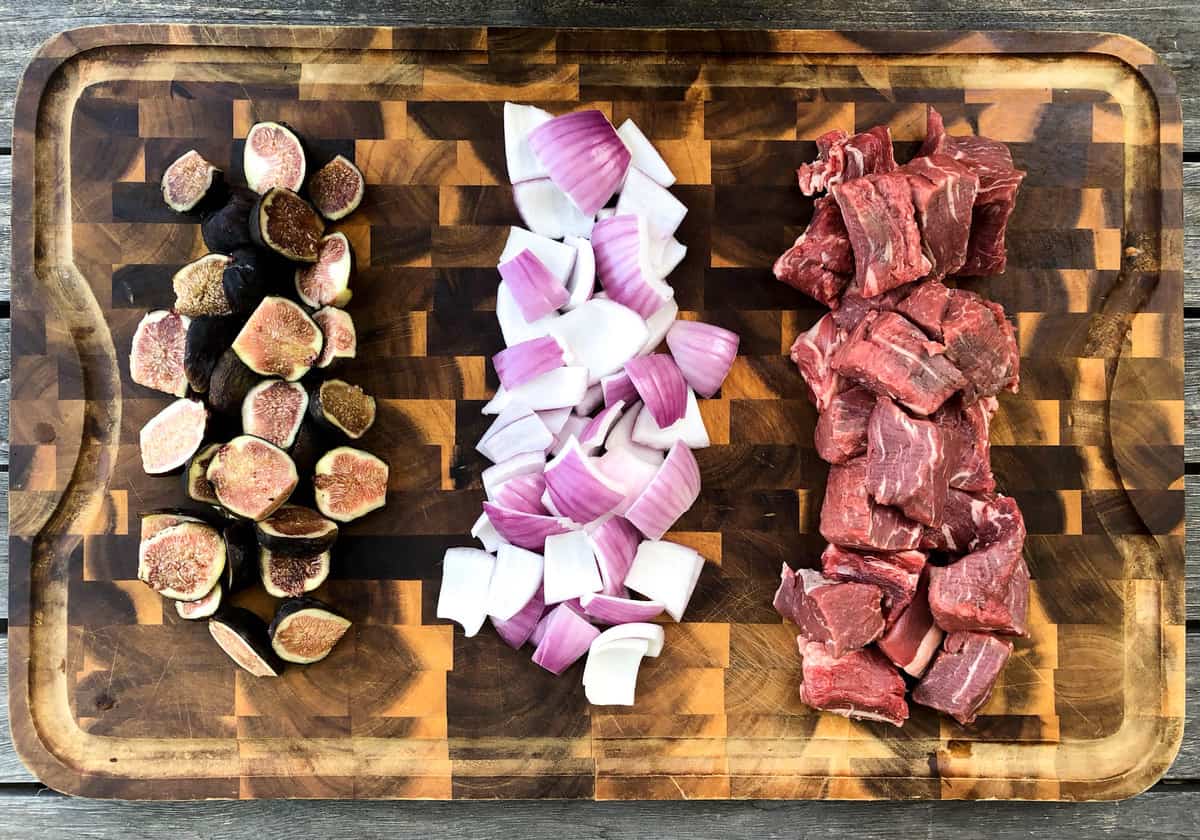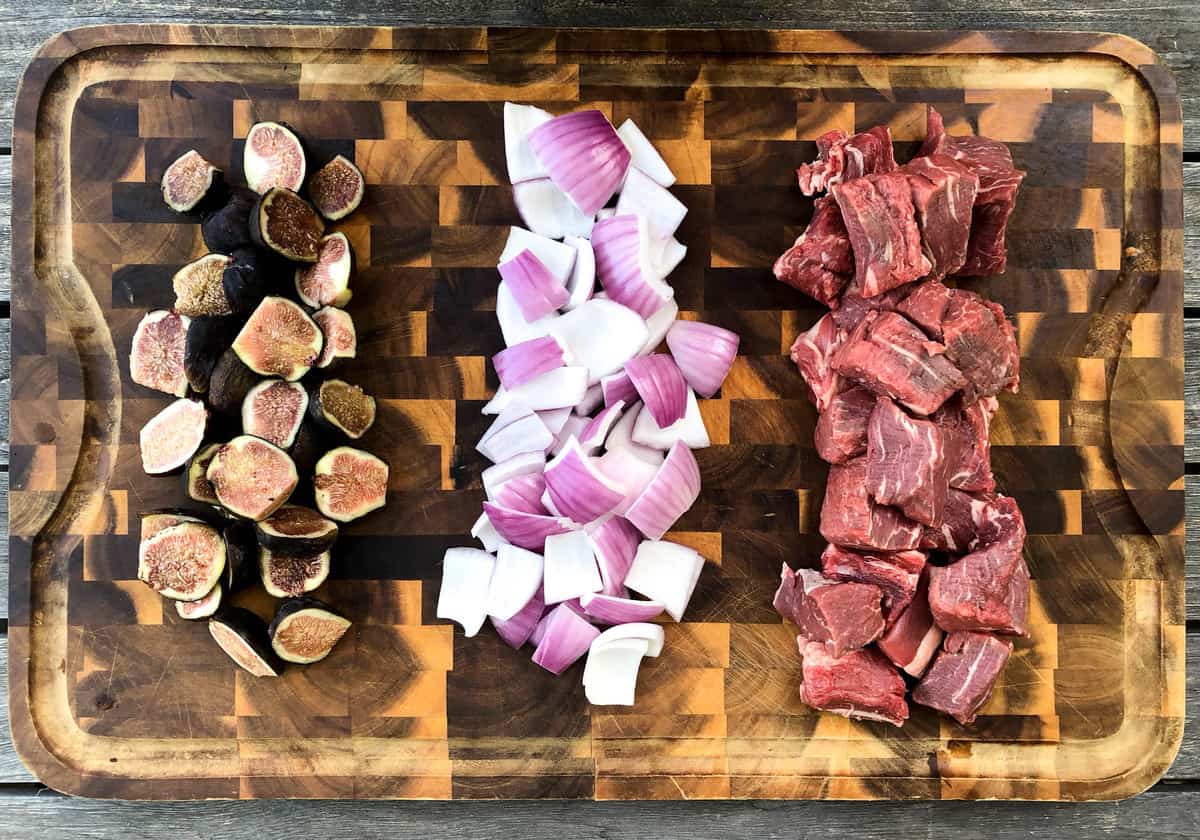 Just cut your three main ingredients up into bite-sized chunks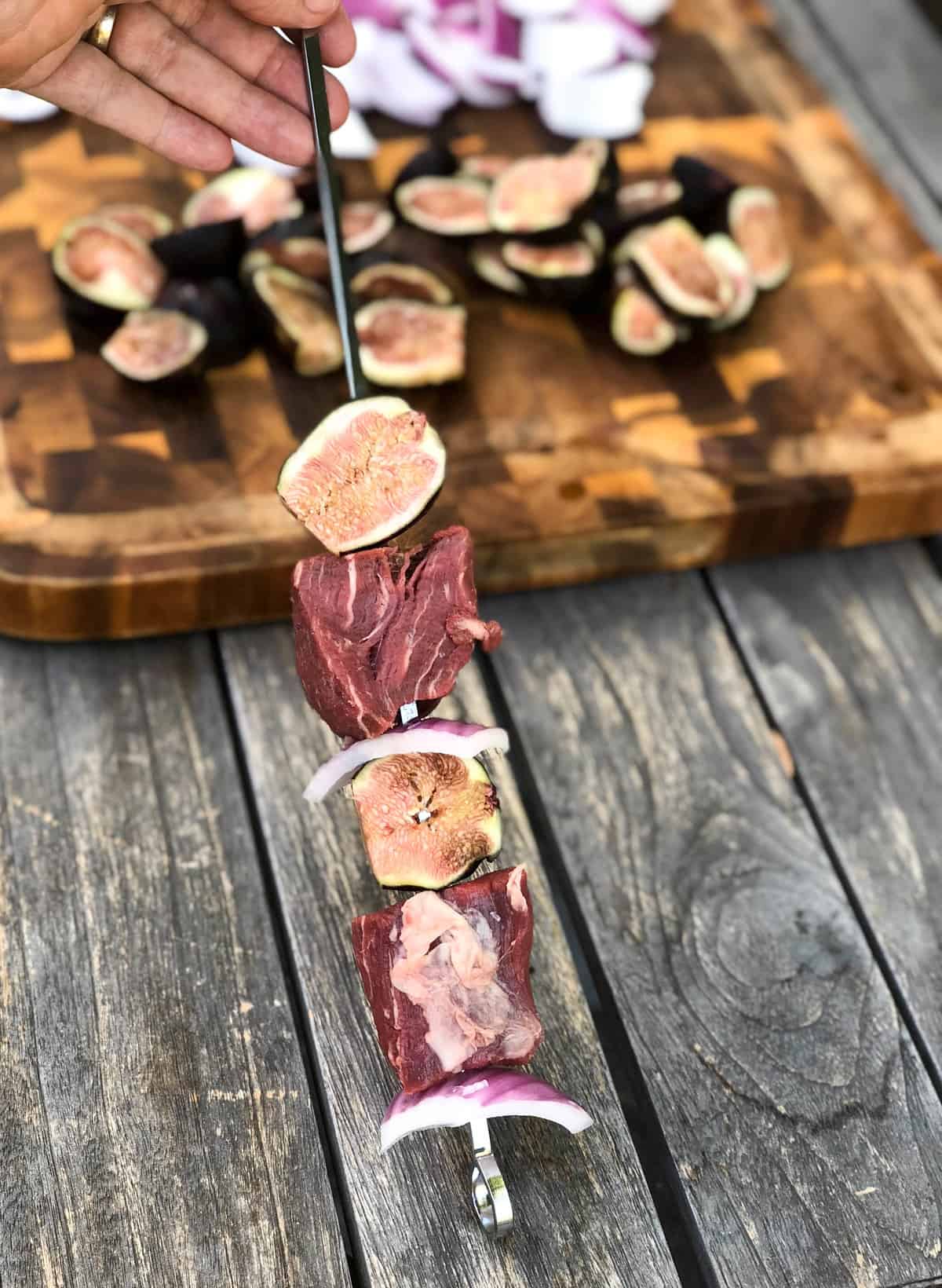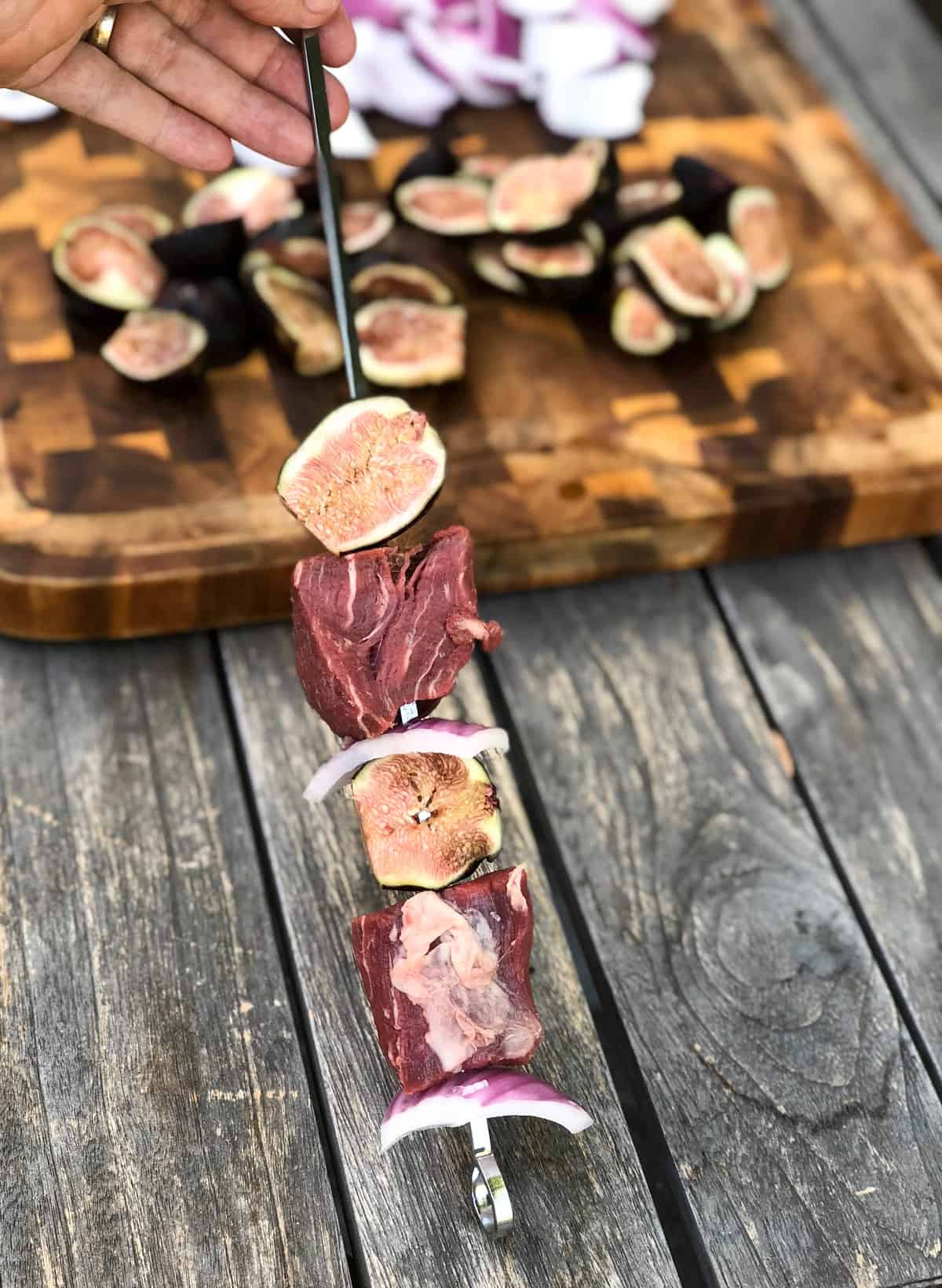 And thread onto skewers, alternating ingredients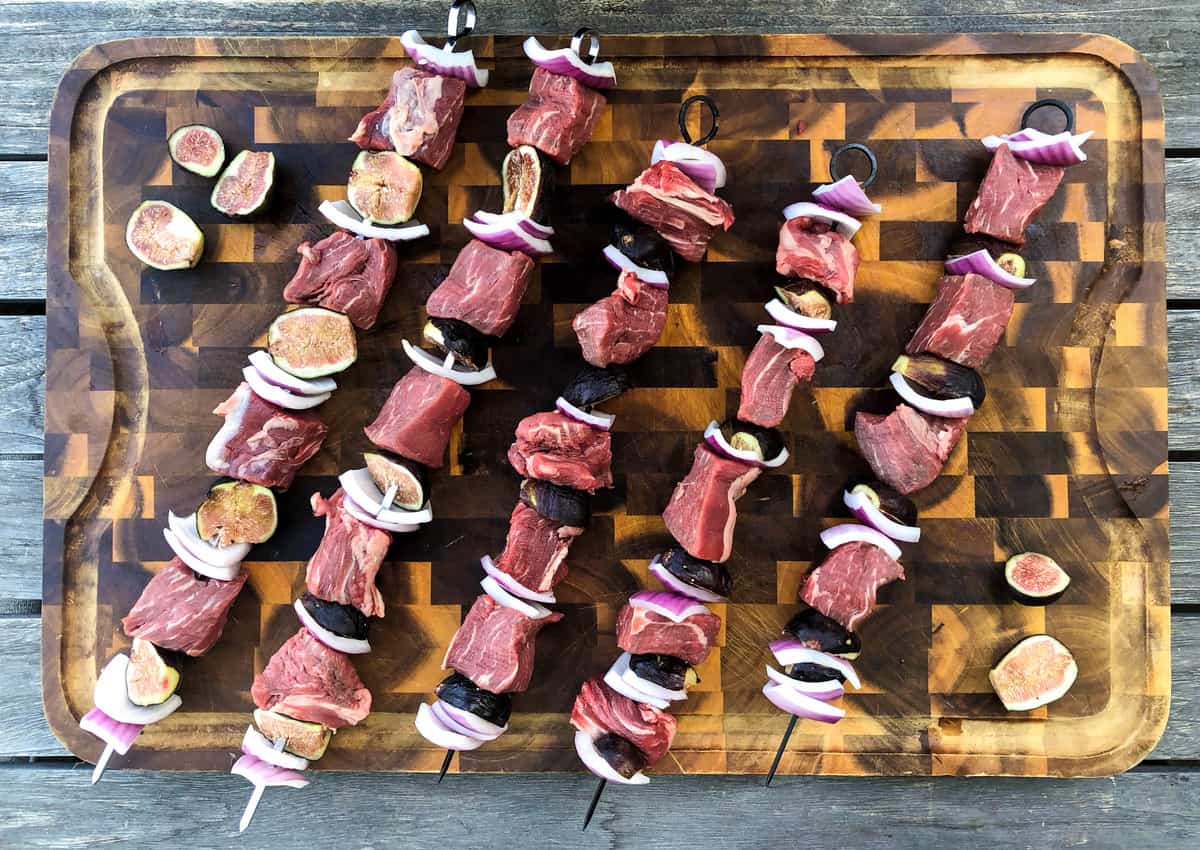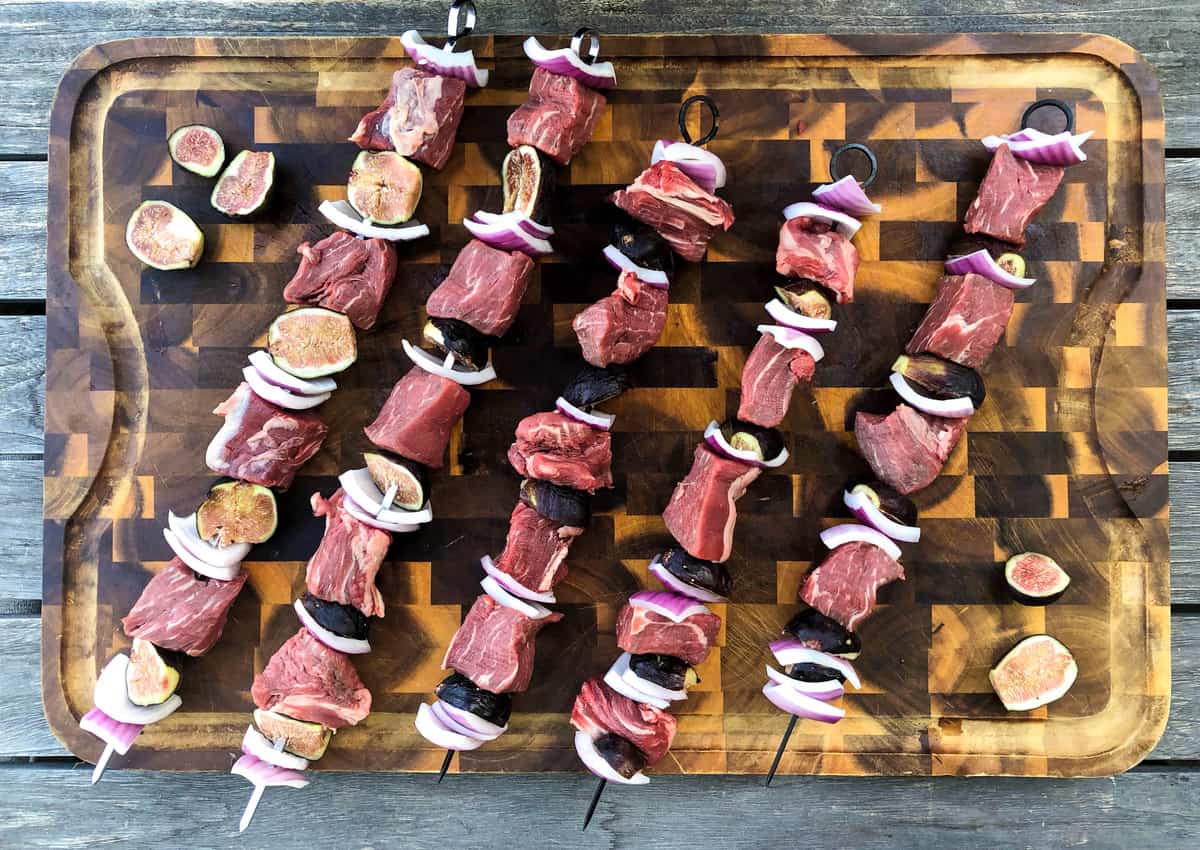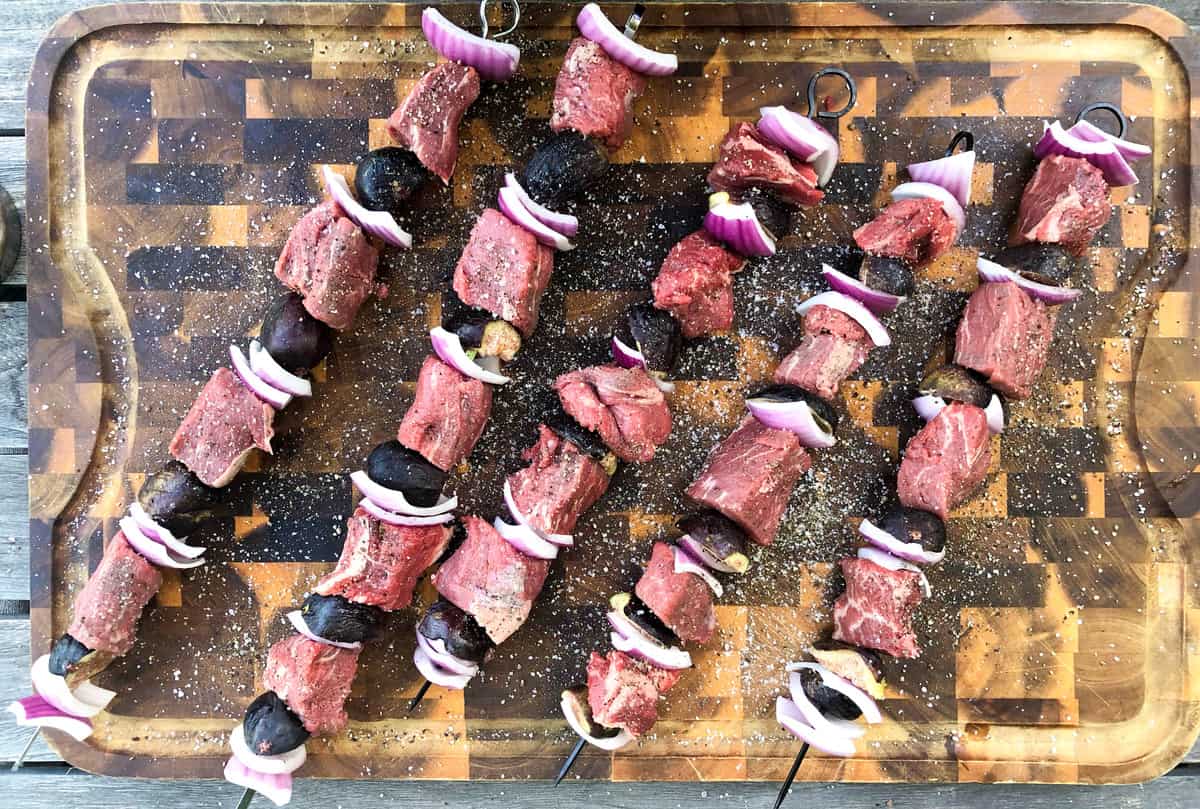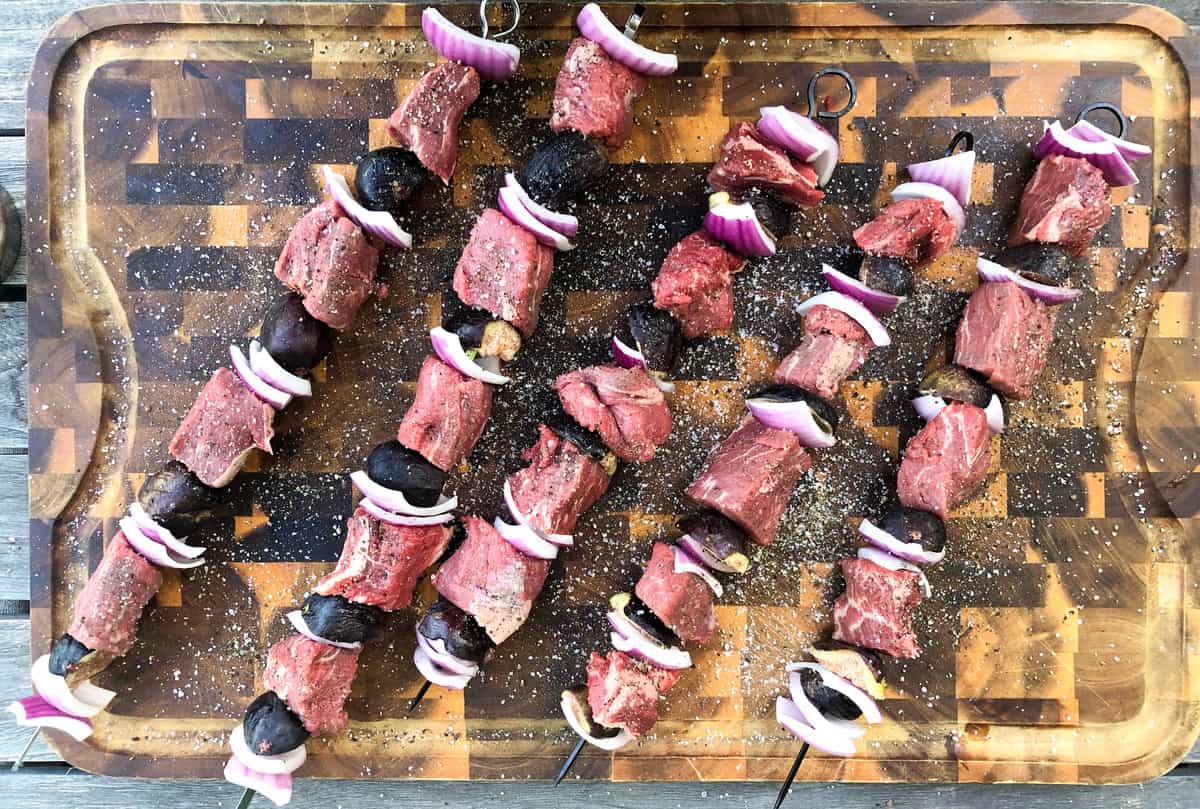 Liberally salt and pepper both sides of the skewered kabobs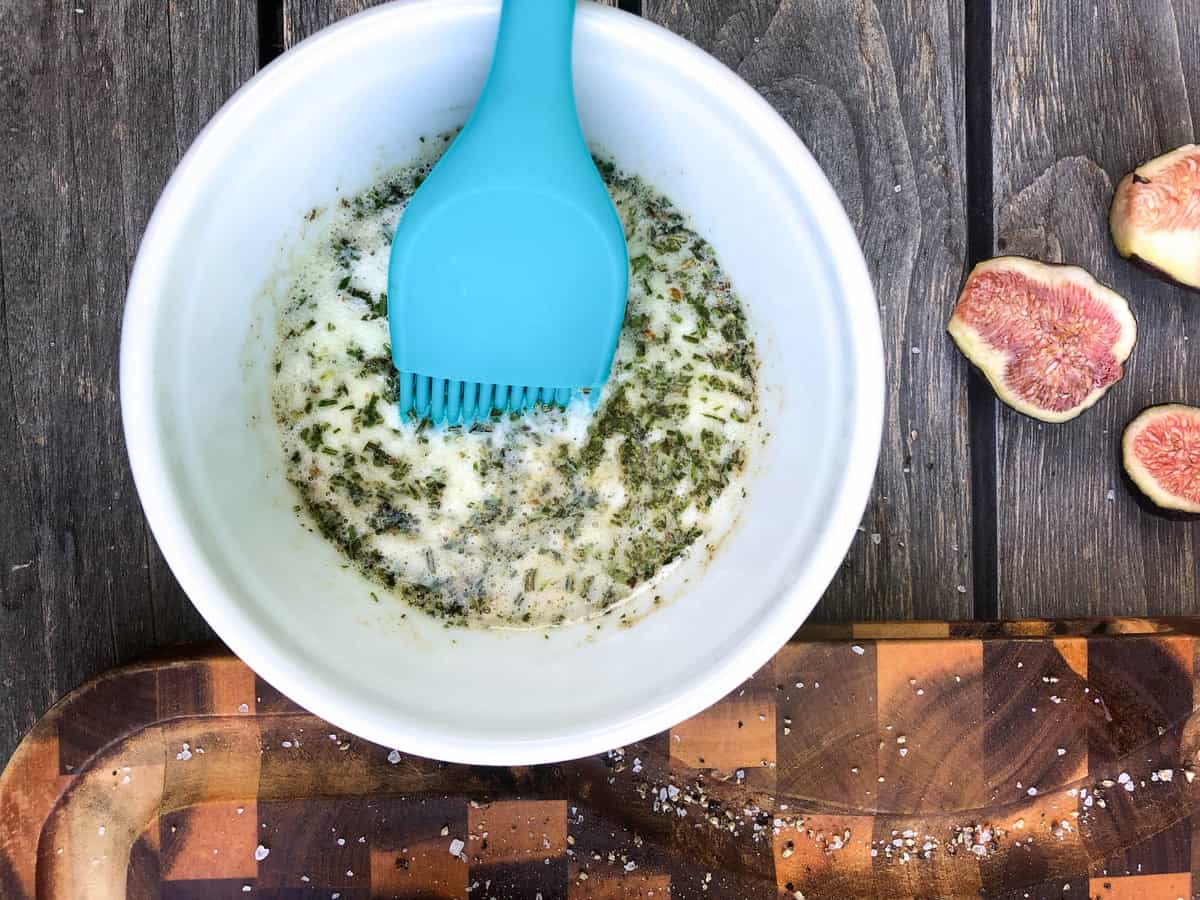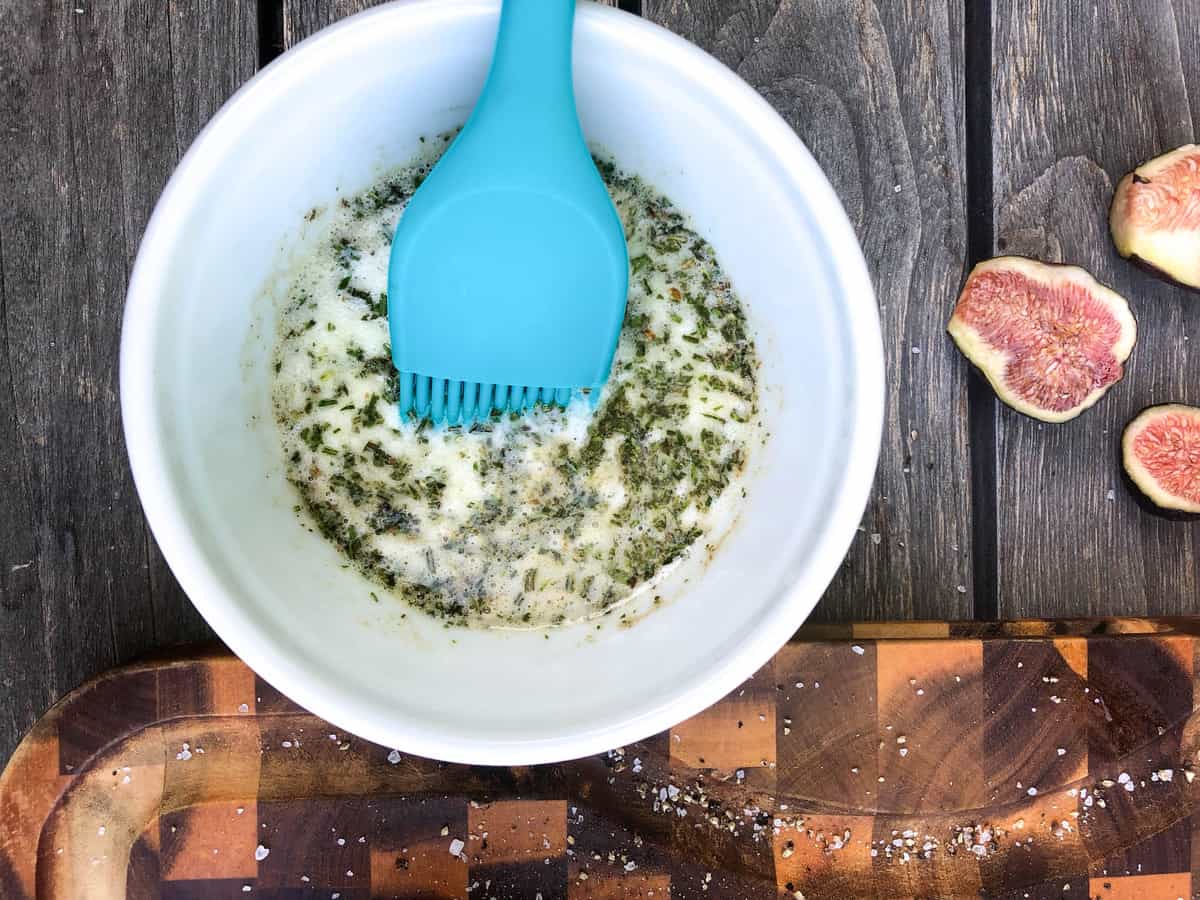 Melt a cube of butter along with fresh, chopped rosemary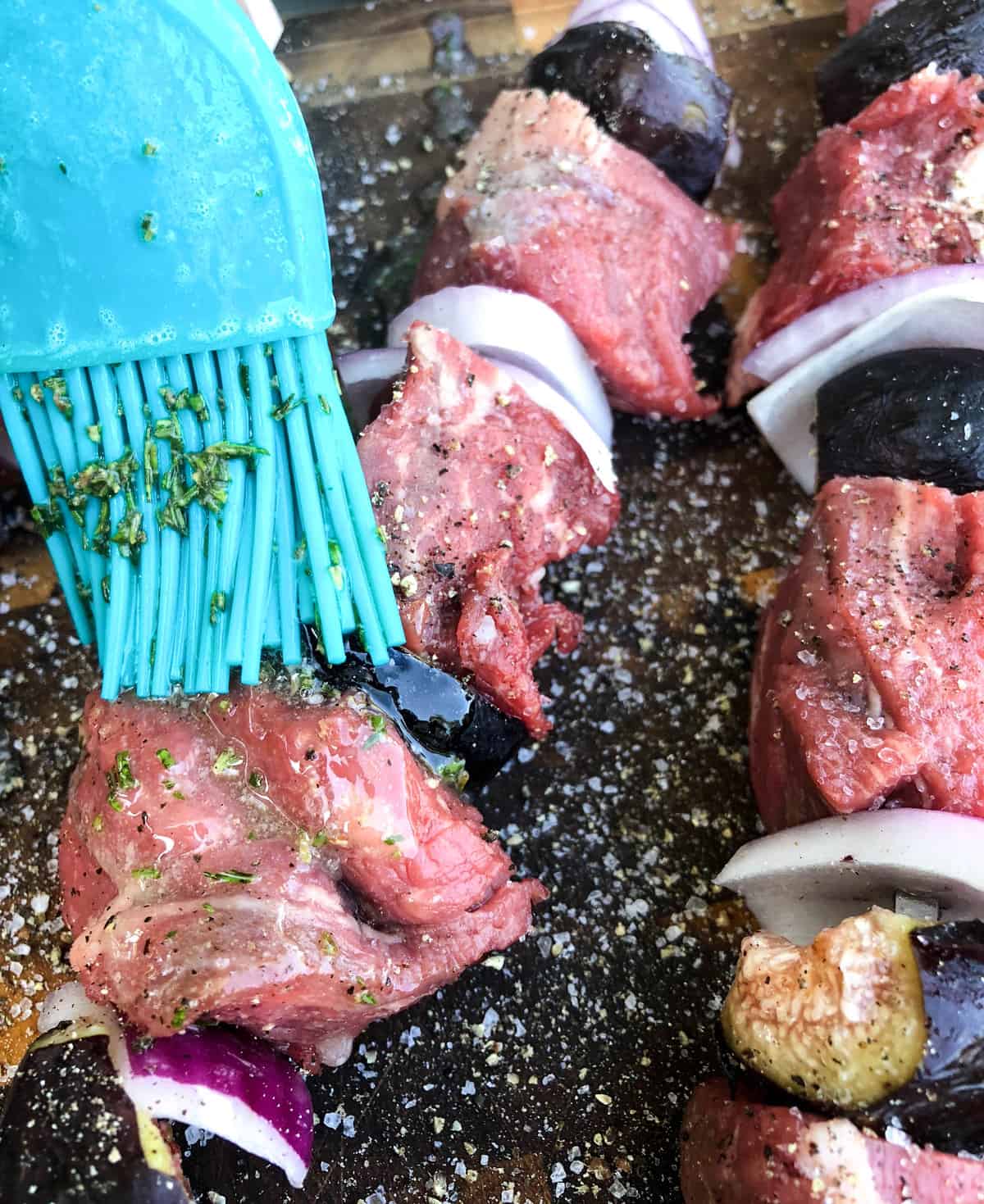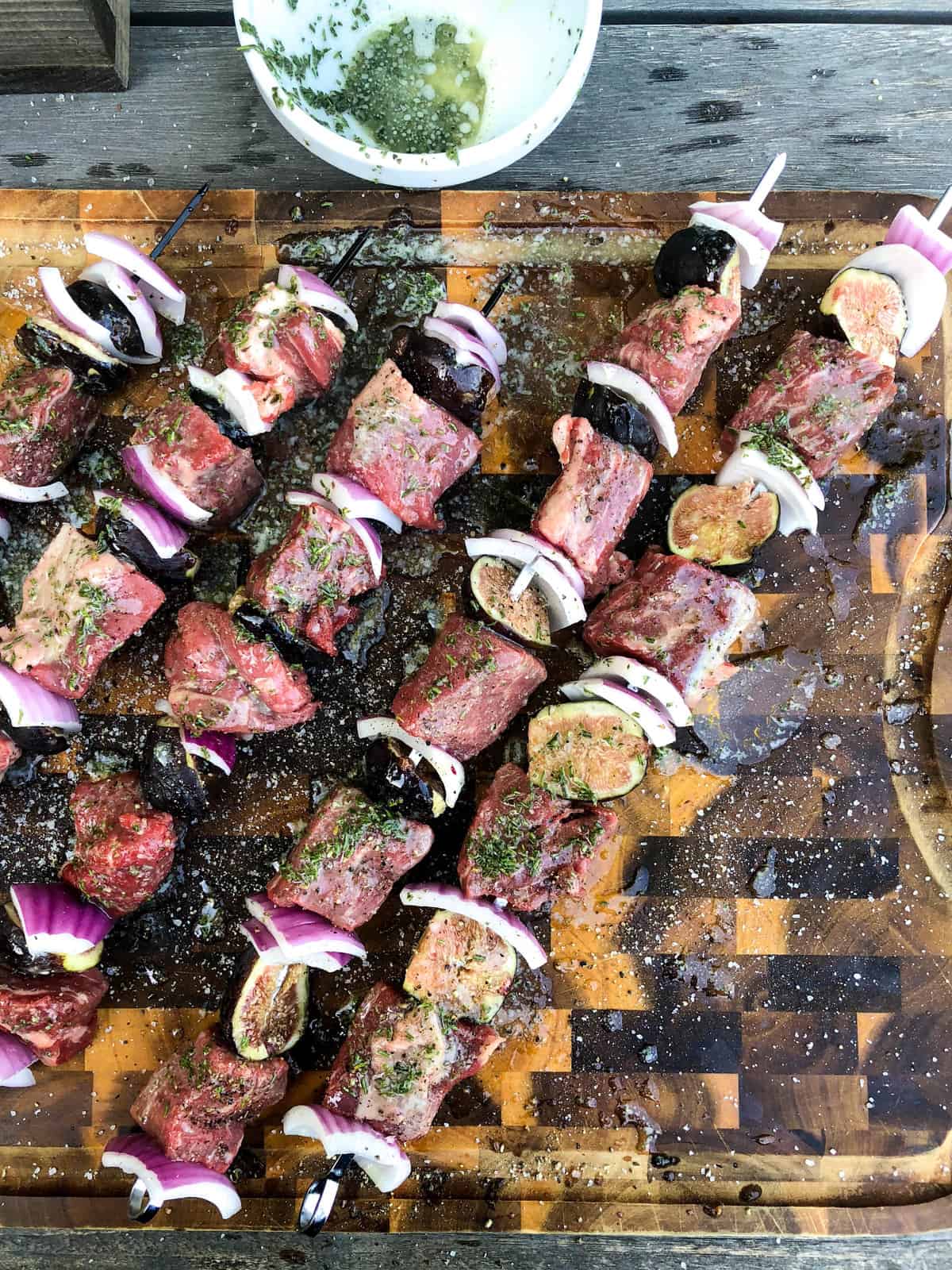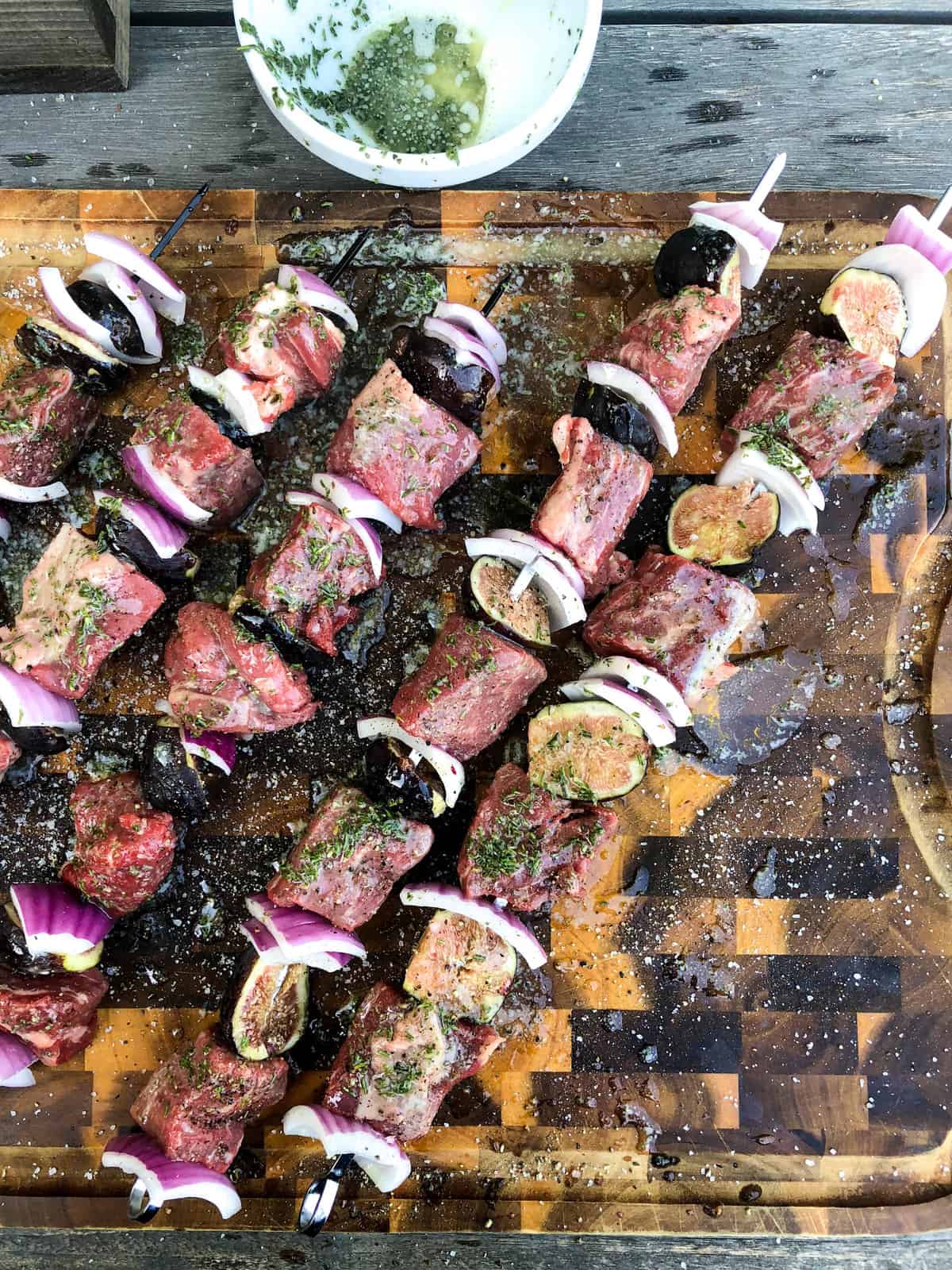 Brush the rosemary butter on the skewers and place on a hot grill for a few minutes each side or until desired doneness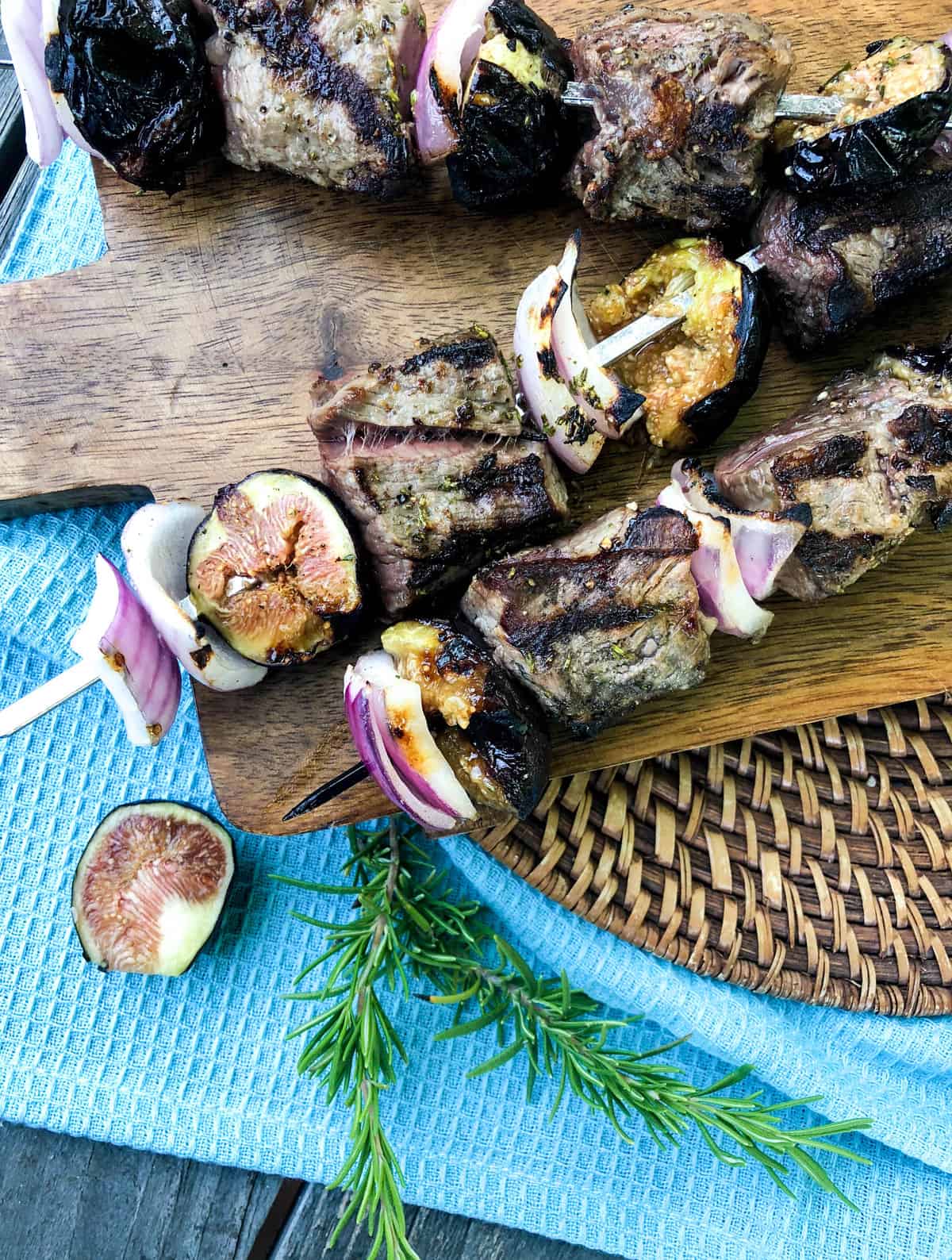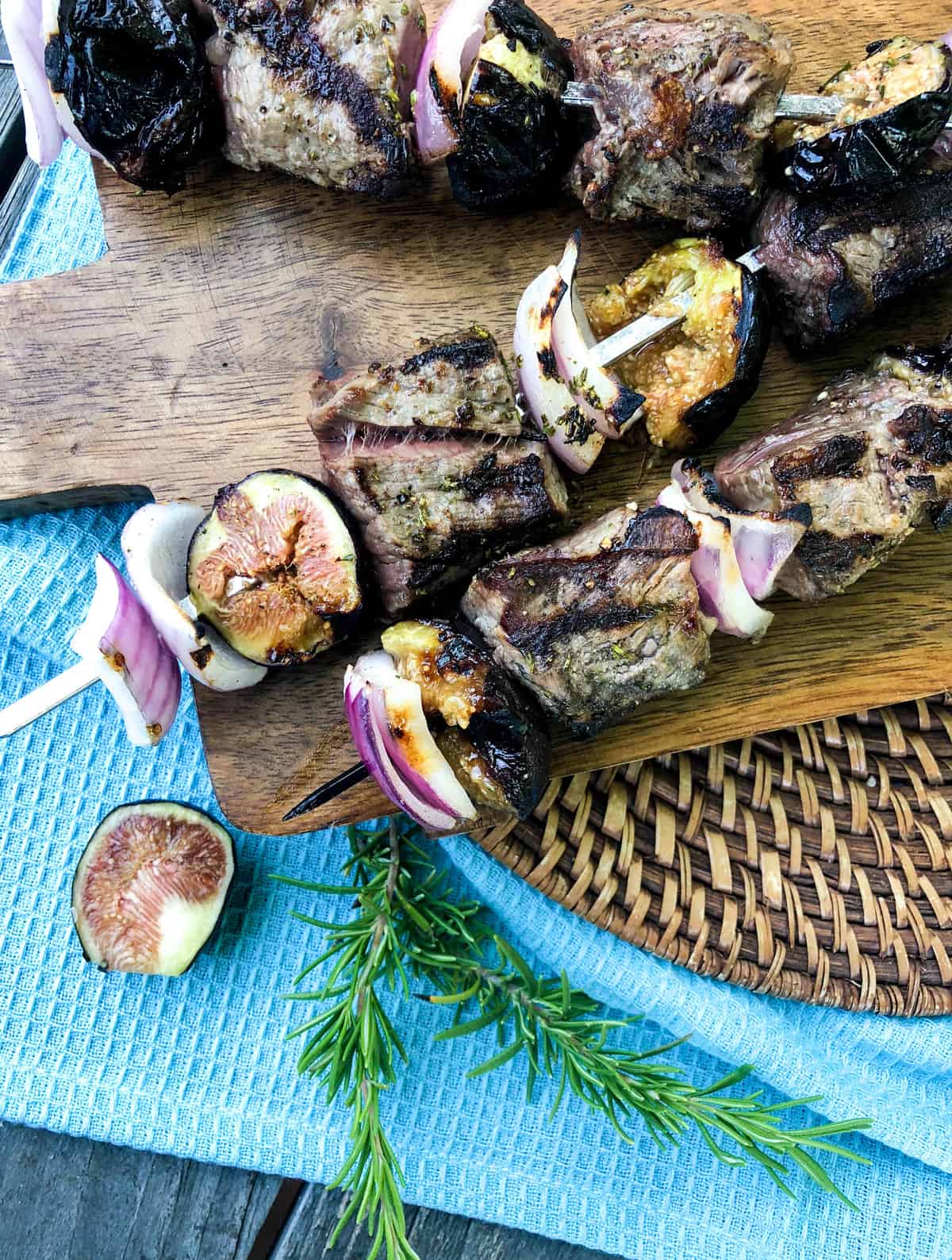 Let rest a few minutes and enjoy!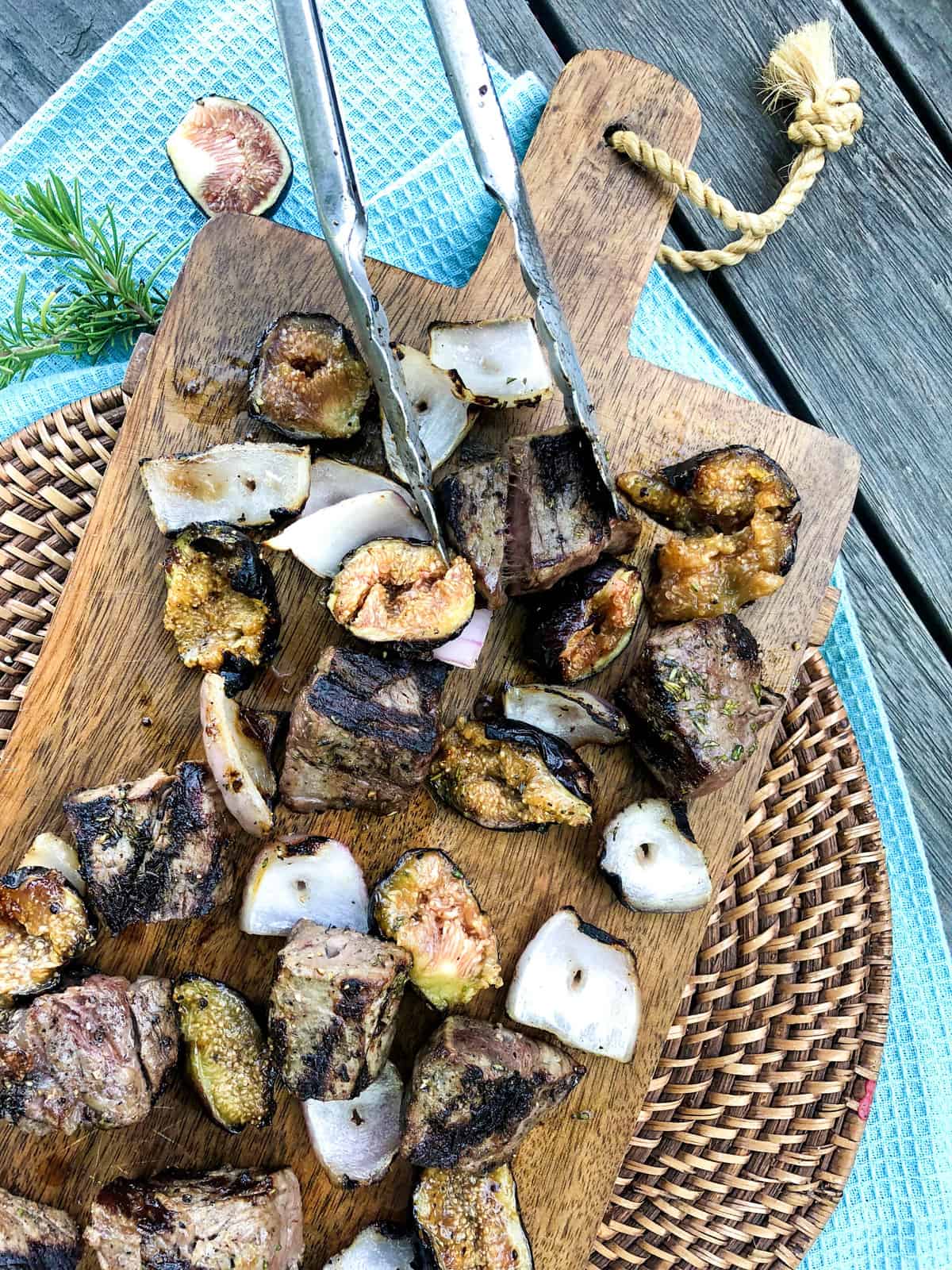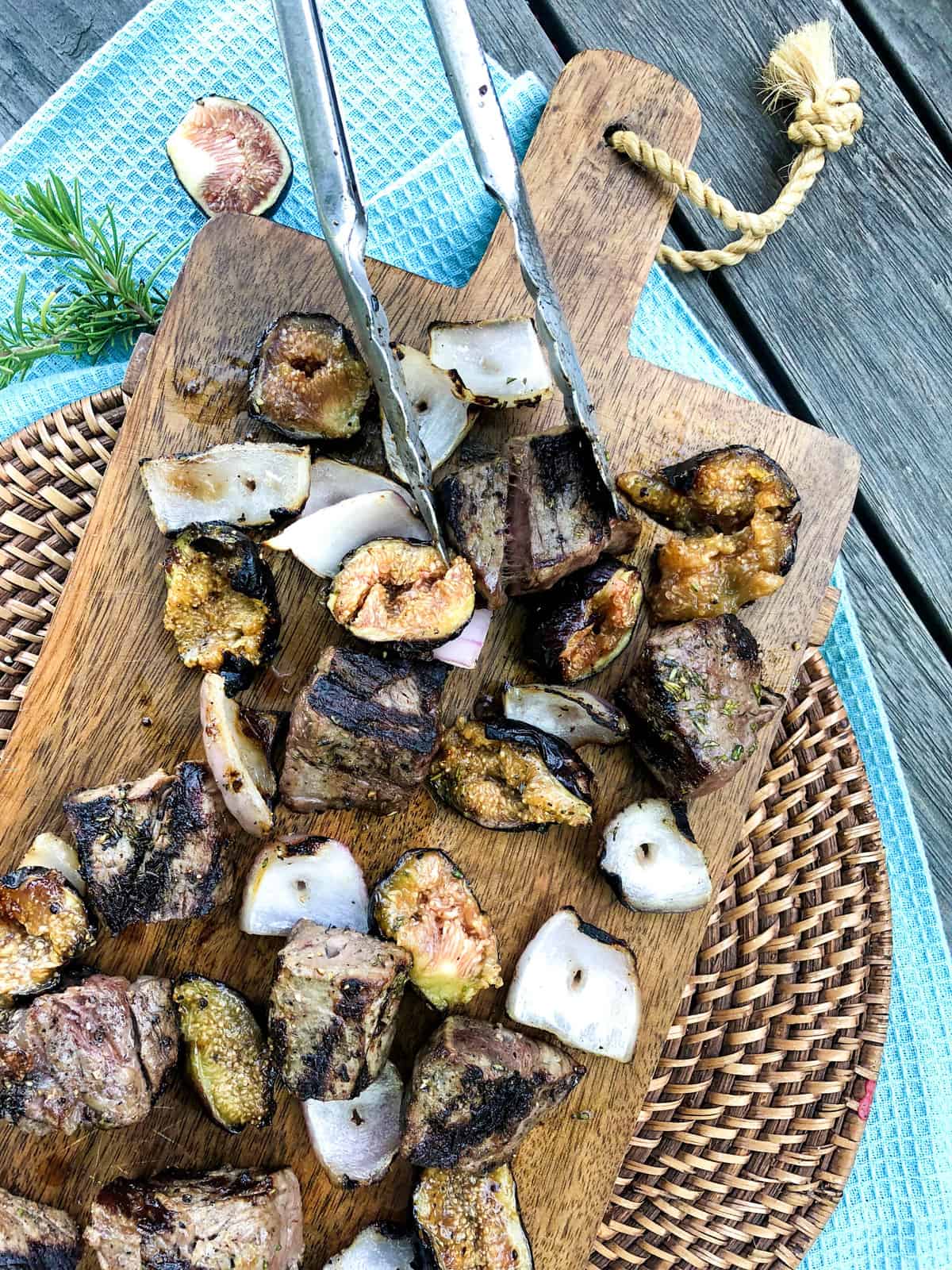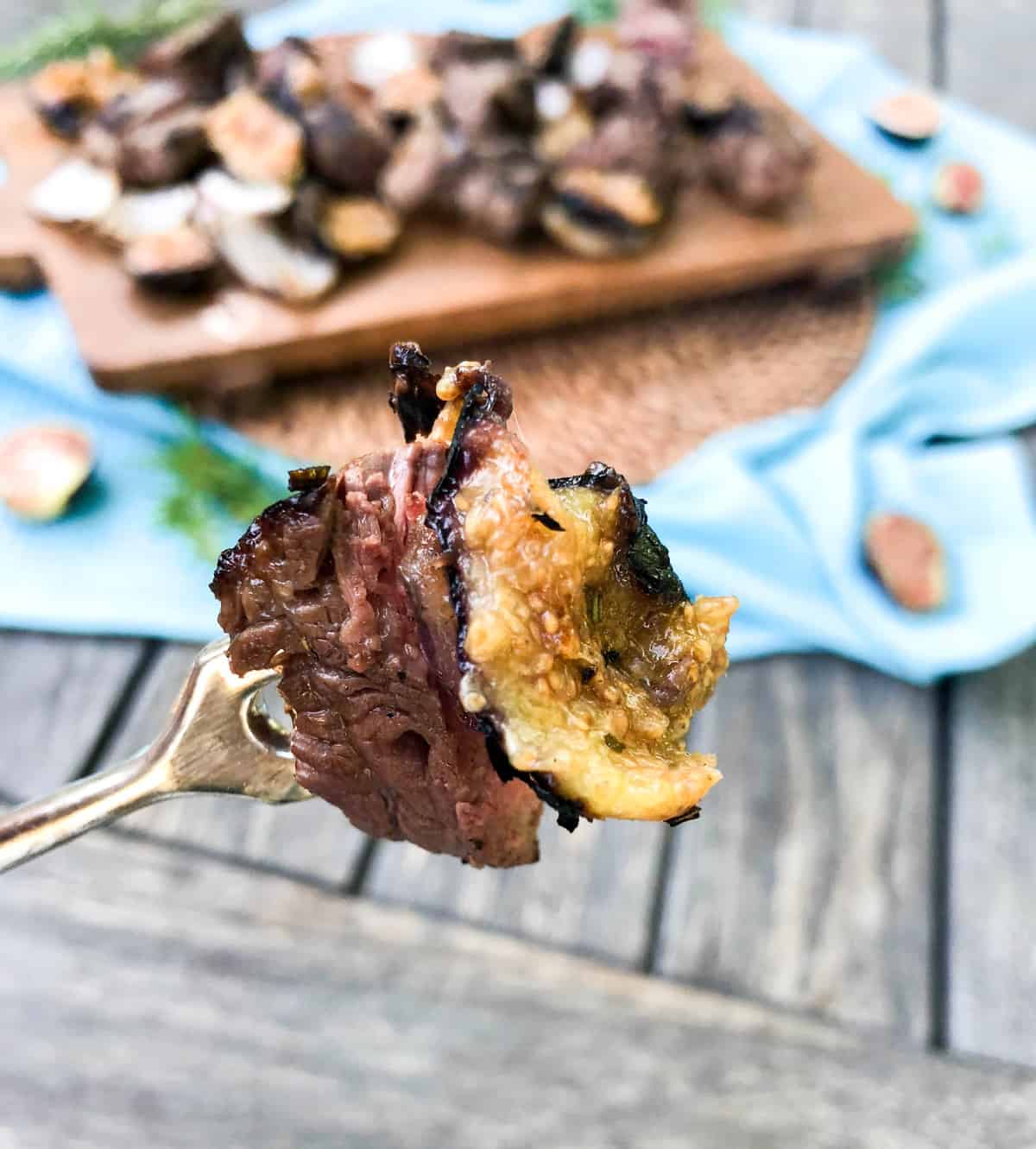 Here's to a great summer full of grilling excellence
Fig and Beef Kabobs
2018-06-20 22:24:27
Ingredients
2 lbs. meat of your choice (I used filet), cut into bite-sized chunks
12 oz. fresh figs, halved
1/2 red onion, cut into large chunks
1 cube butter, melted
3 sprigs fresh rosemary, minced
Salt and pepper to taste
Instructions
Preheat grill to very hot
Skewer the meat, figs and onion alternatively on skewers. Dust with salt and pepper
Combine the butter and rosemary and stir to combine
Brush the kabobs with the butter mixture
Place on hot grill for a few minutes or until deisred doneness
Adapted from Inspiration
California Grown https://californiagrown.org/
Save
Save