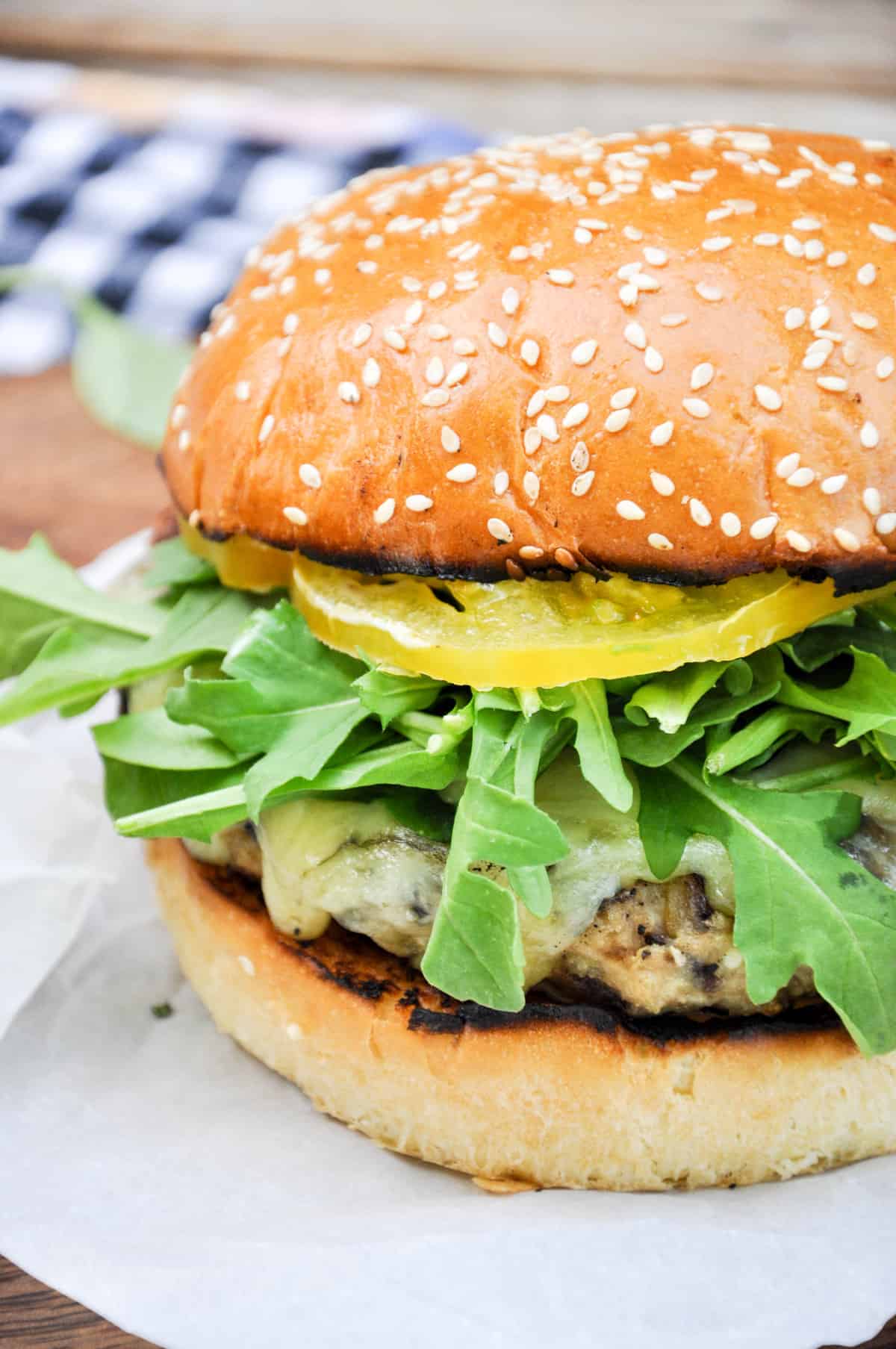 CA GROWN Blog
Discover. Learn. Connect.
Cali Turkey Burgers – 2 Ways!
June 15, 2016
Eat the Season!
Sign Up For Weekly Recipes
« Back to Recipes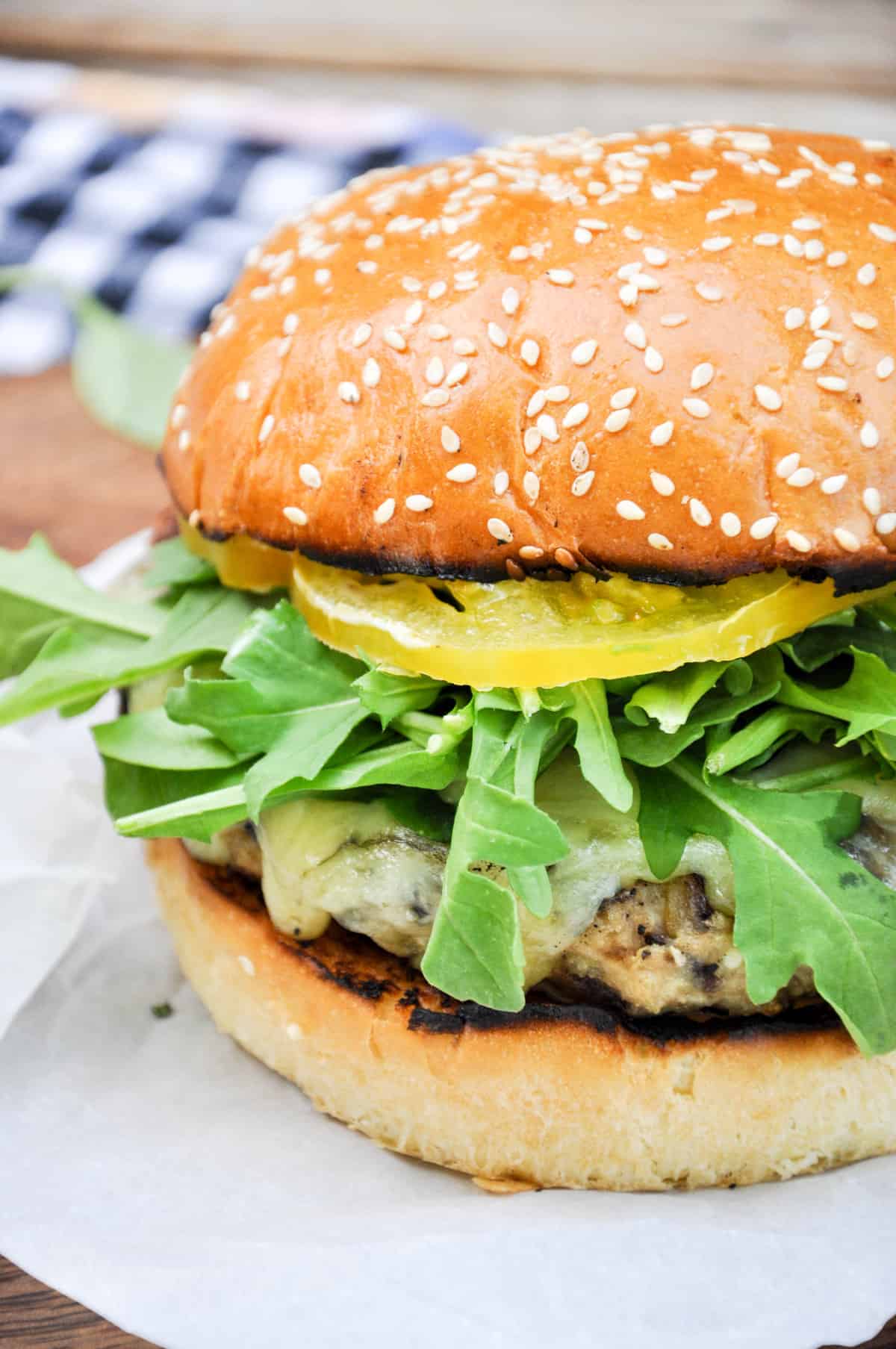 Cali Turkey Burgers – 2 Ways!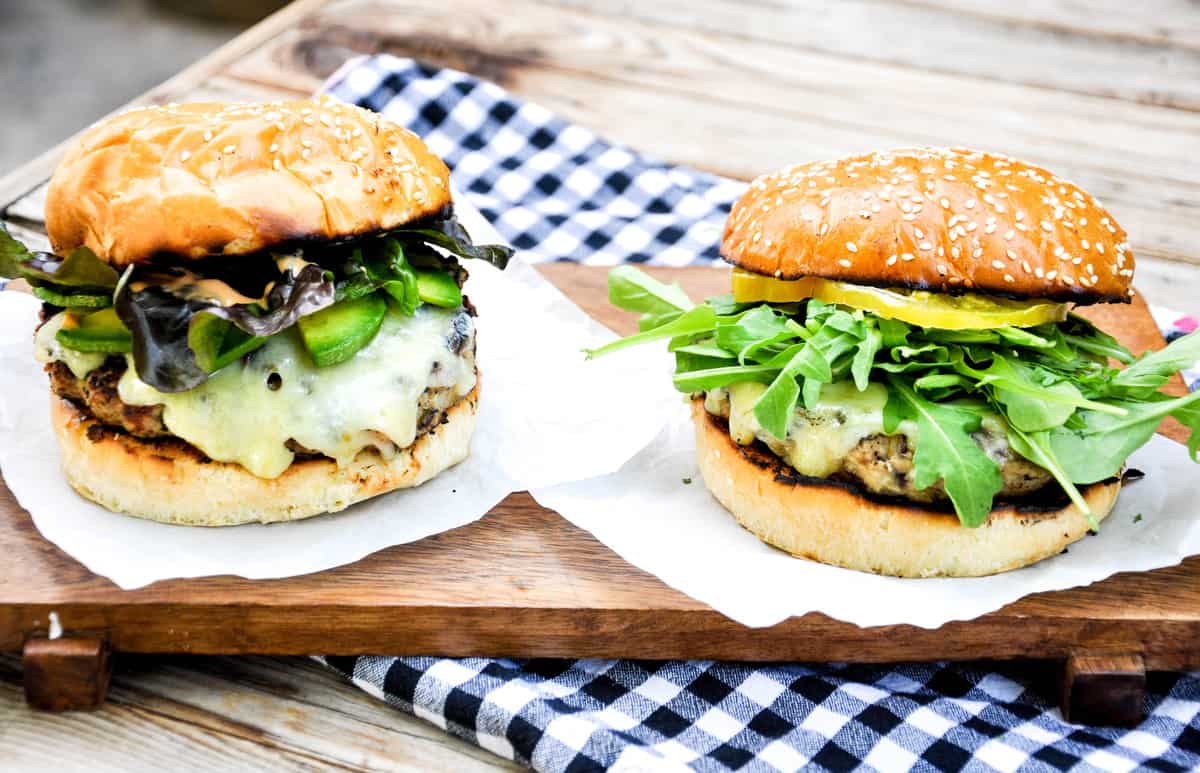 NorCal Vs. SoCal is the ultimate rivalry…
All things considered, these burgers are no different!
We created the ultimate foodie competition using Foster Farms Organic Ground Turkey and BBQed each burger to perfection.
The contest was fierce!
We pitted NorCal against SoCal and the end result is sure to be your two new favorite summertime burgers. Nothin' but love for California!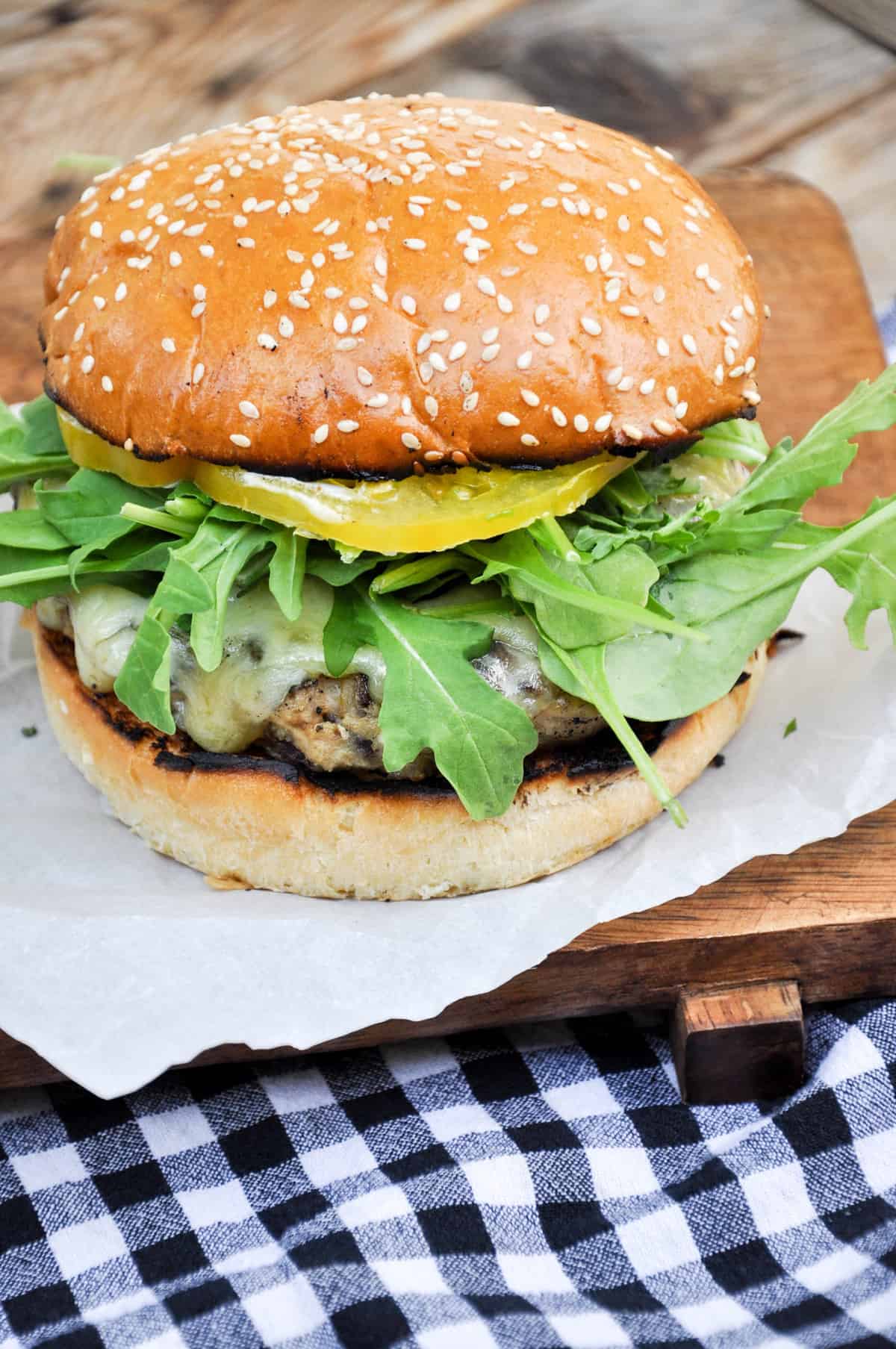 The NorCal incorporates leafy greens and has an earthy, sophisticated flavor. Feta cheese and caramelized onions are incorporated into the the meat mixture before grilling, lending a sweet, smoky flavor to the patty that works well with the other ingredients.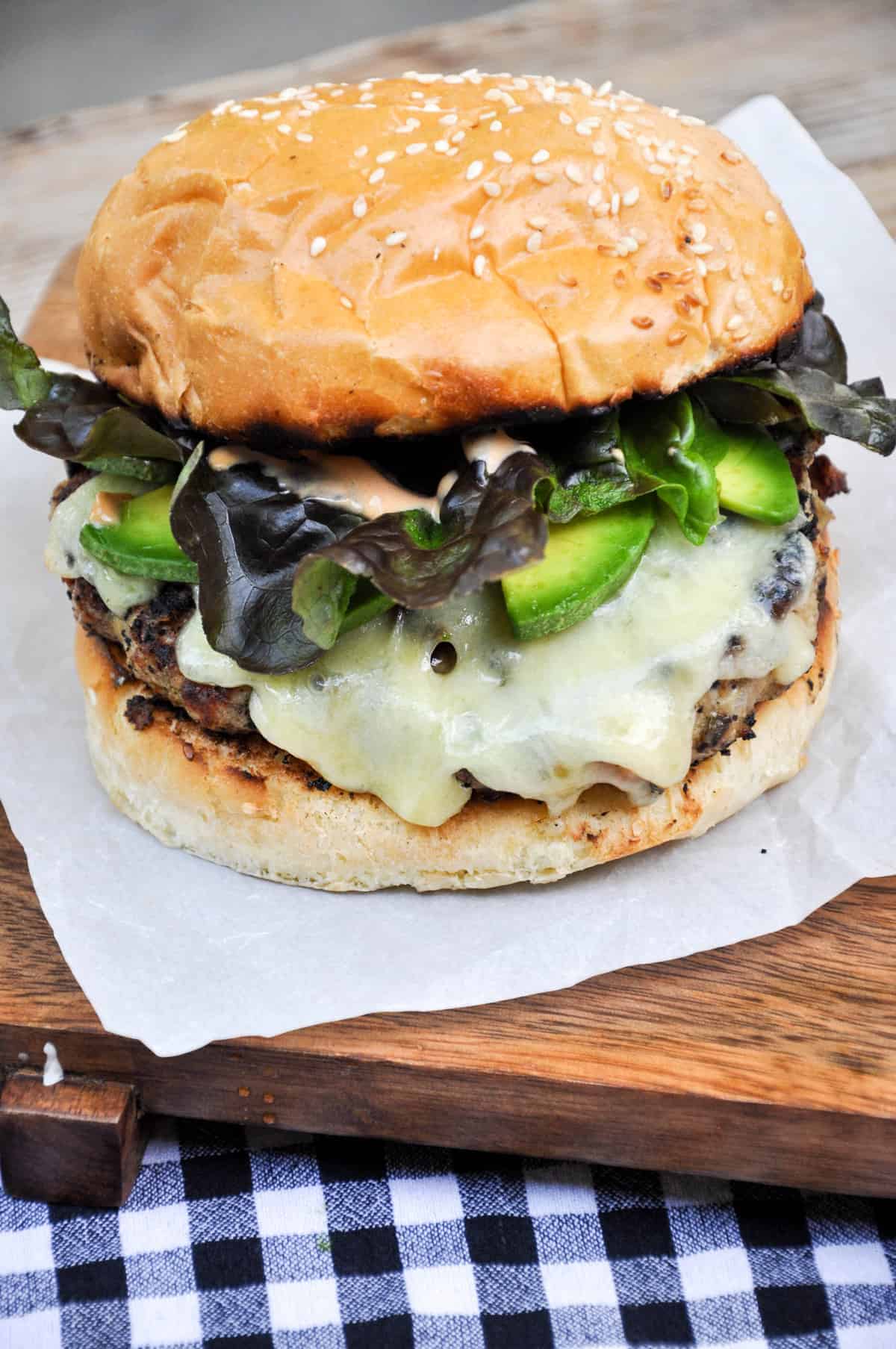 The SoCal merges traditional, spicy ingredients with a twist on greens. Certainly there was an argument, as with all rivalries, as to which burger was best. Hubby was all about the SoCal; he favors big, bold flavors and the heat in this burger is no joke. It's not intolerable by any means, but there is a definite warm factor that comes out in the patty and the chipotle aioli.
Not for the faint of heart…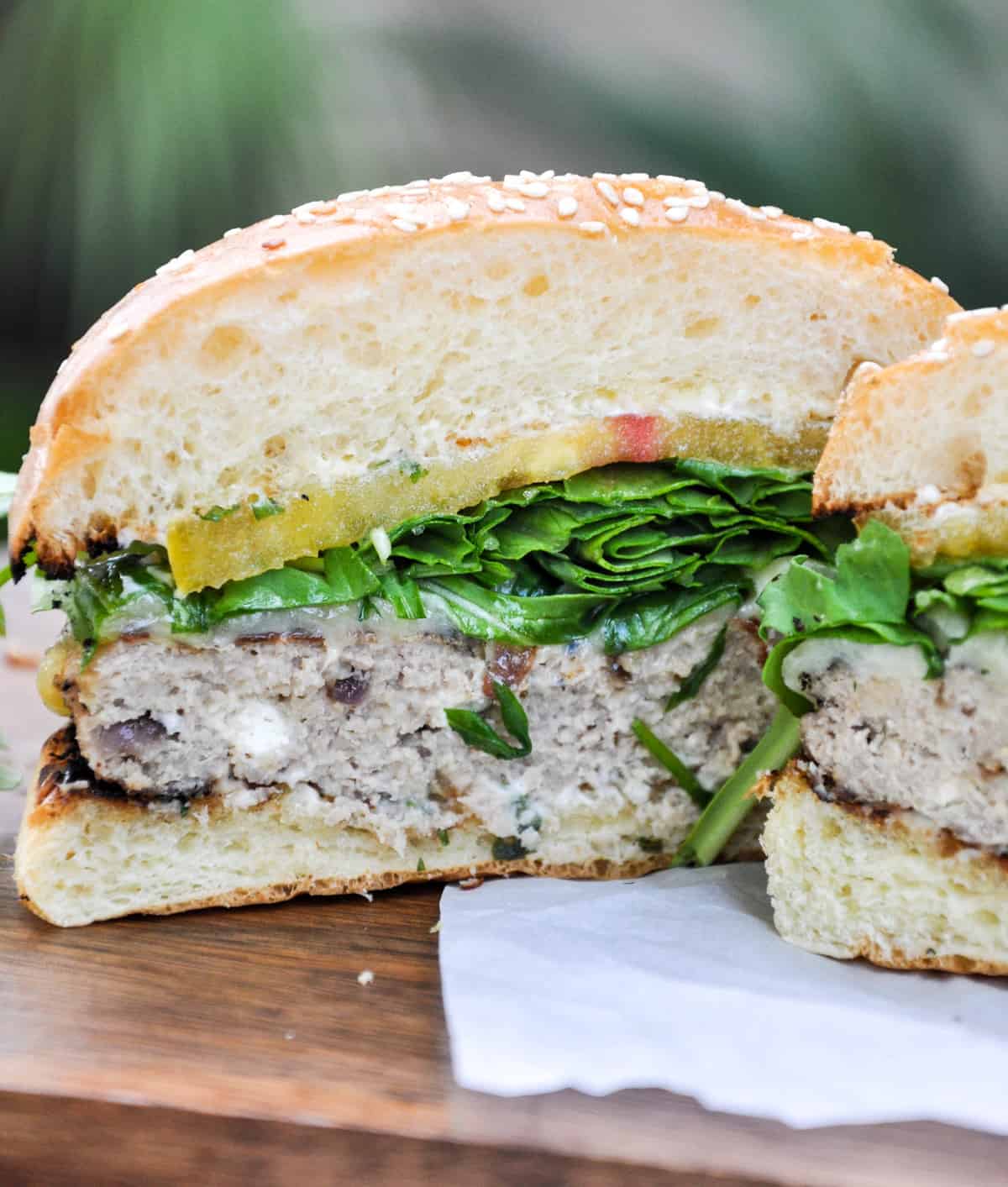 They both were fantastic and different in their own right. They each had their own bold, distinct flavor and I think we captured the essence of each region perfectly. As a matter of fact, I couldn't make a decision as to which was my favorite! It was like when my kids ask me to judge their artwork. I truly loved them both!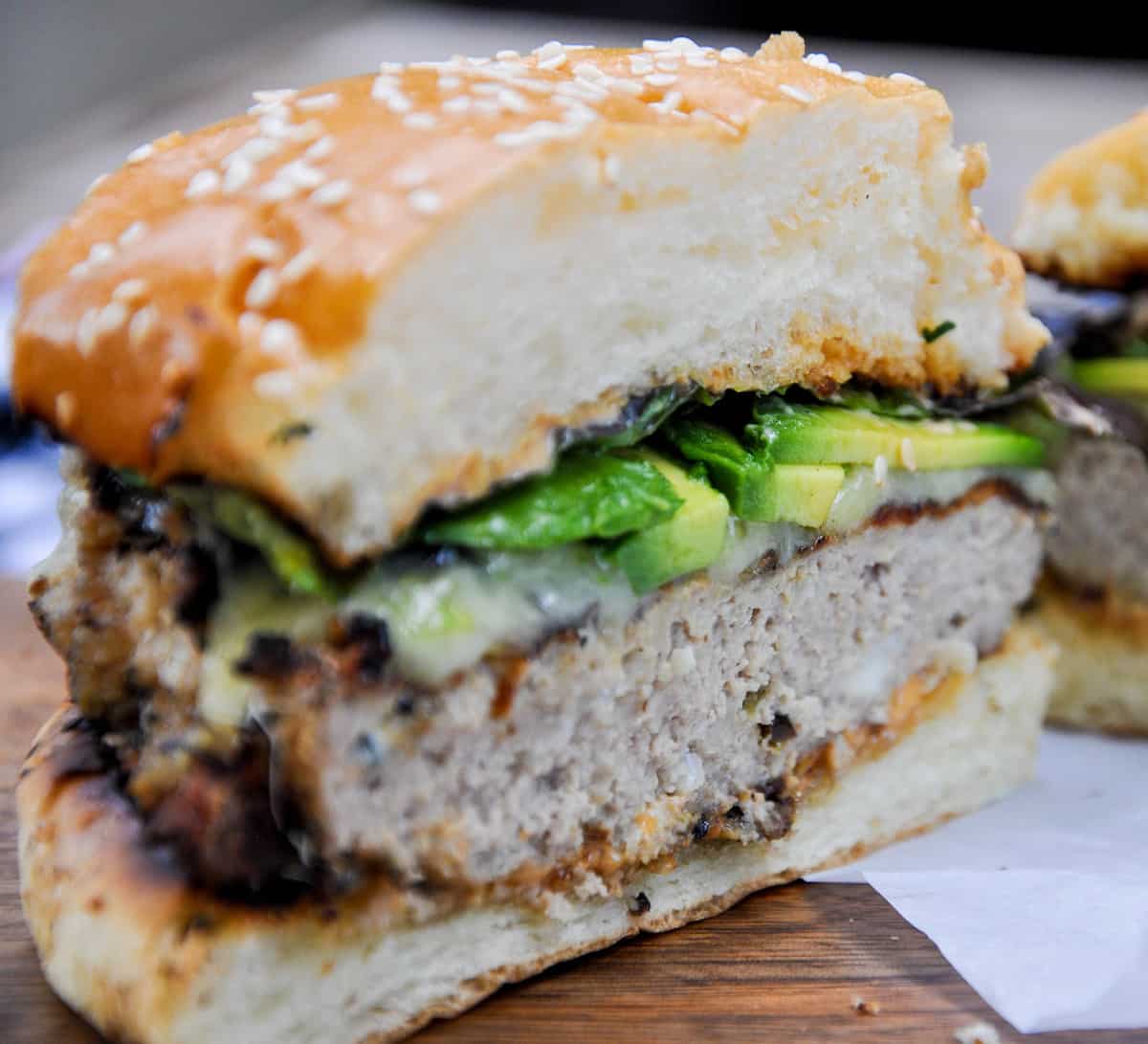 I challenge you to make these burgers this week and hold your own burger challenge! Tell me which version you like best.
They really aren't hard either. We kept the toppings bold yet simple….
So, for the SoCal burger, here's what we did…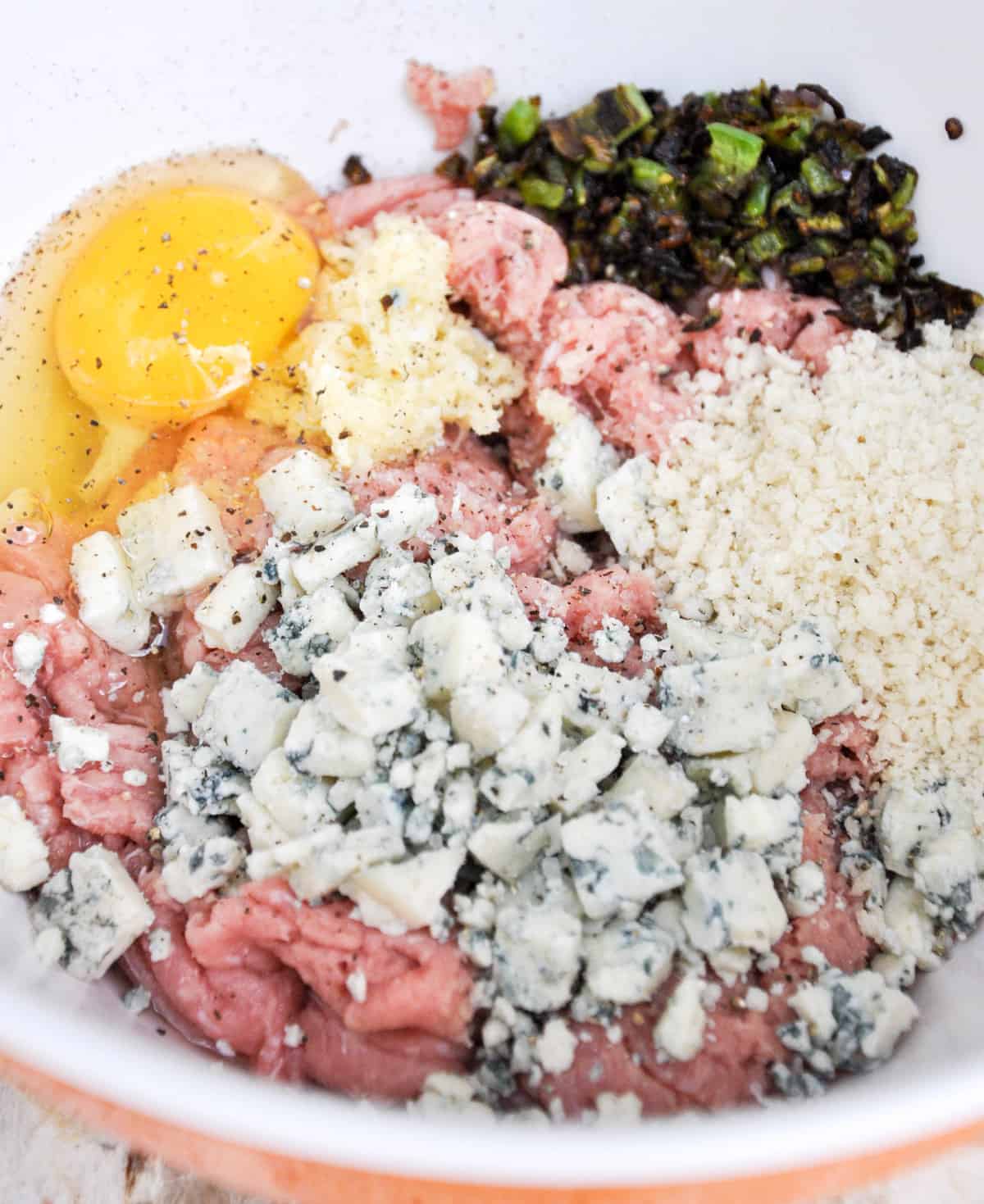 Combined a pound of ground turkey with garlic, bleu cheese, sautéed jalapeño, panko breadcrumbs and an egg.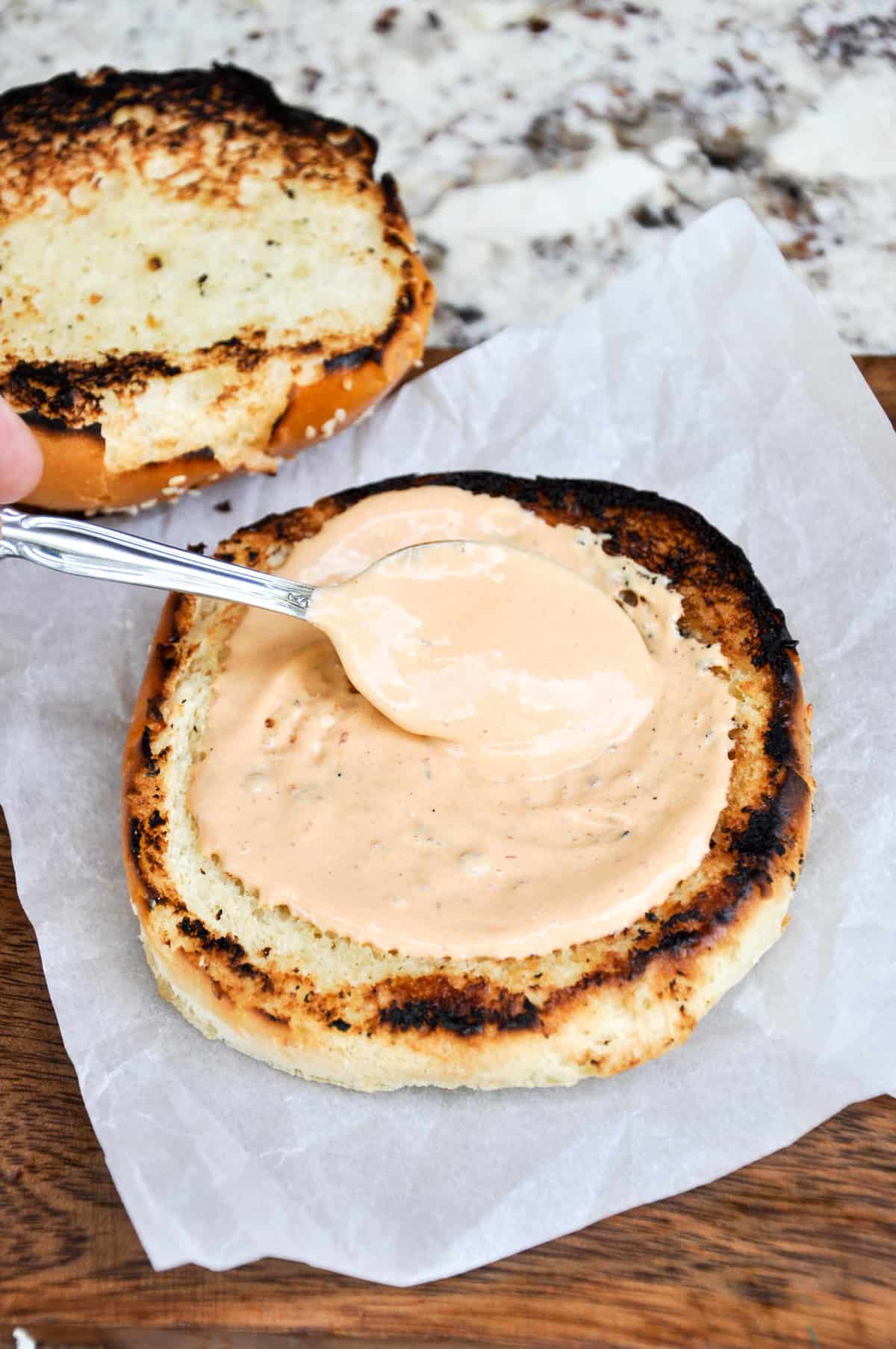 We toasted the bun and slathered a simple chipotle aioli sauce (recipe included below).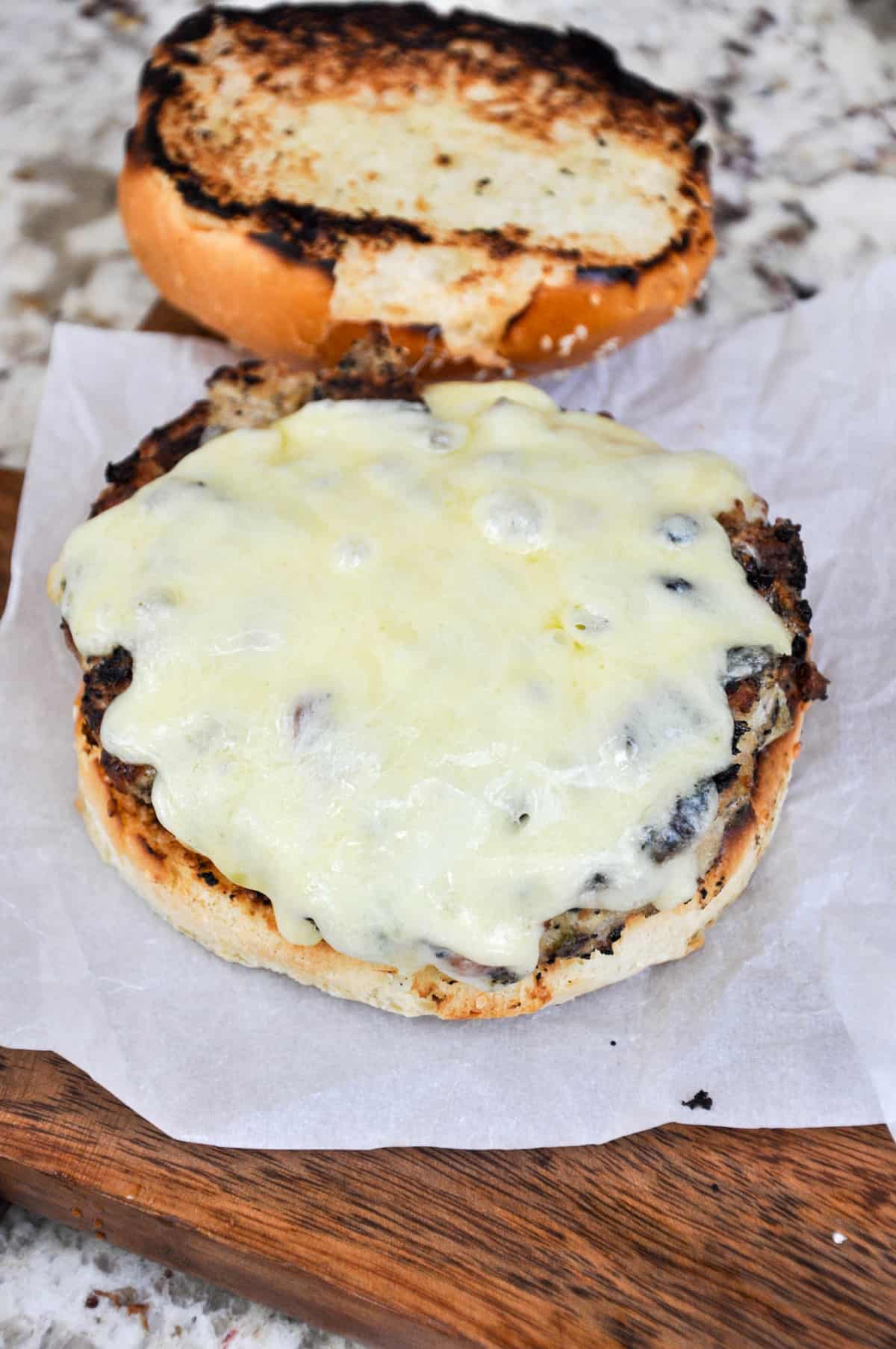 Topped with the grilled turkey burger and luscious white cheddar cheese.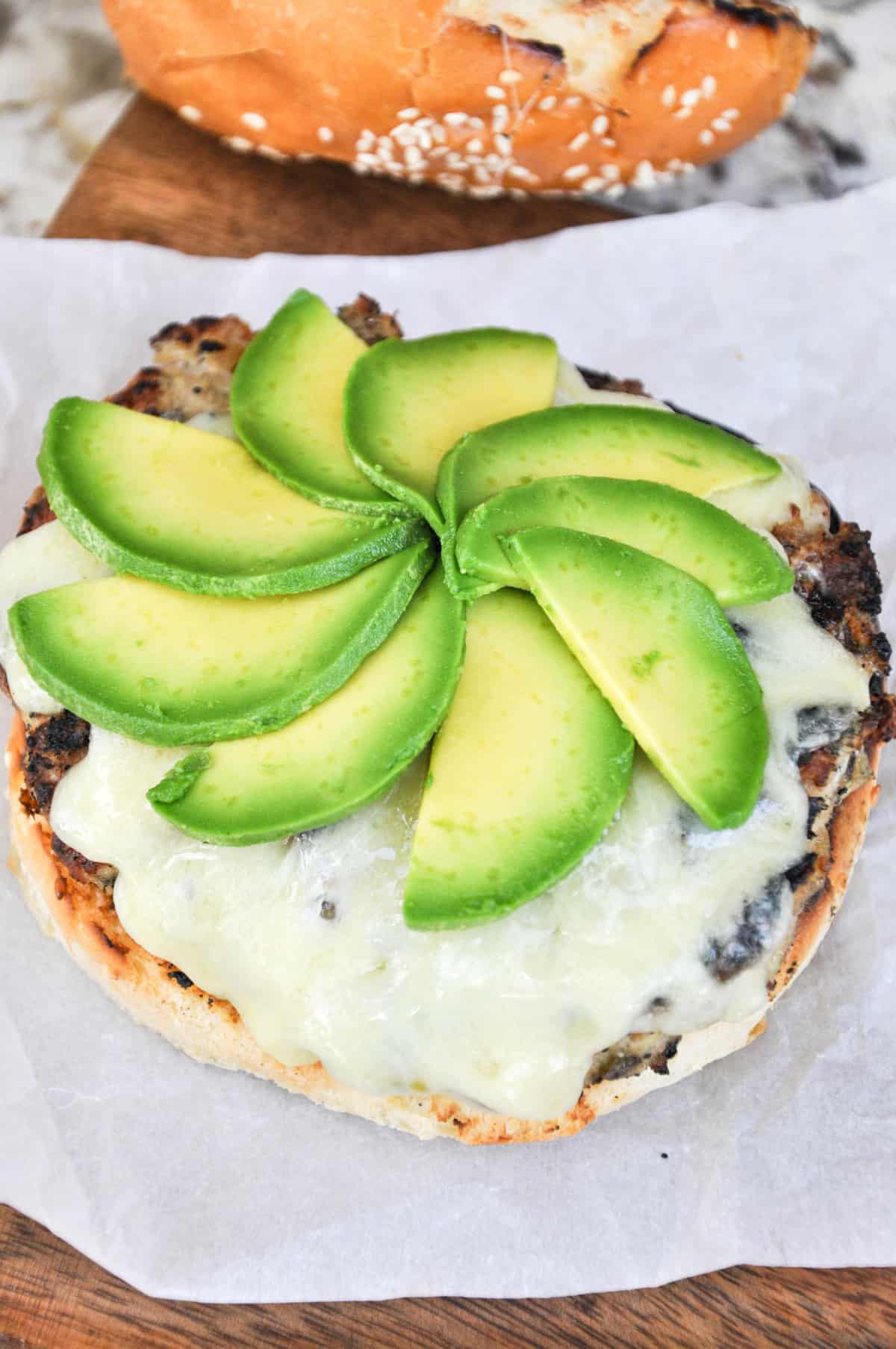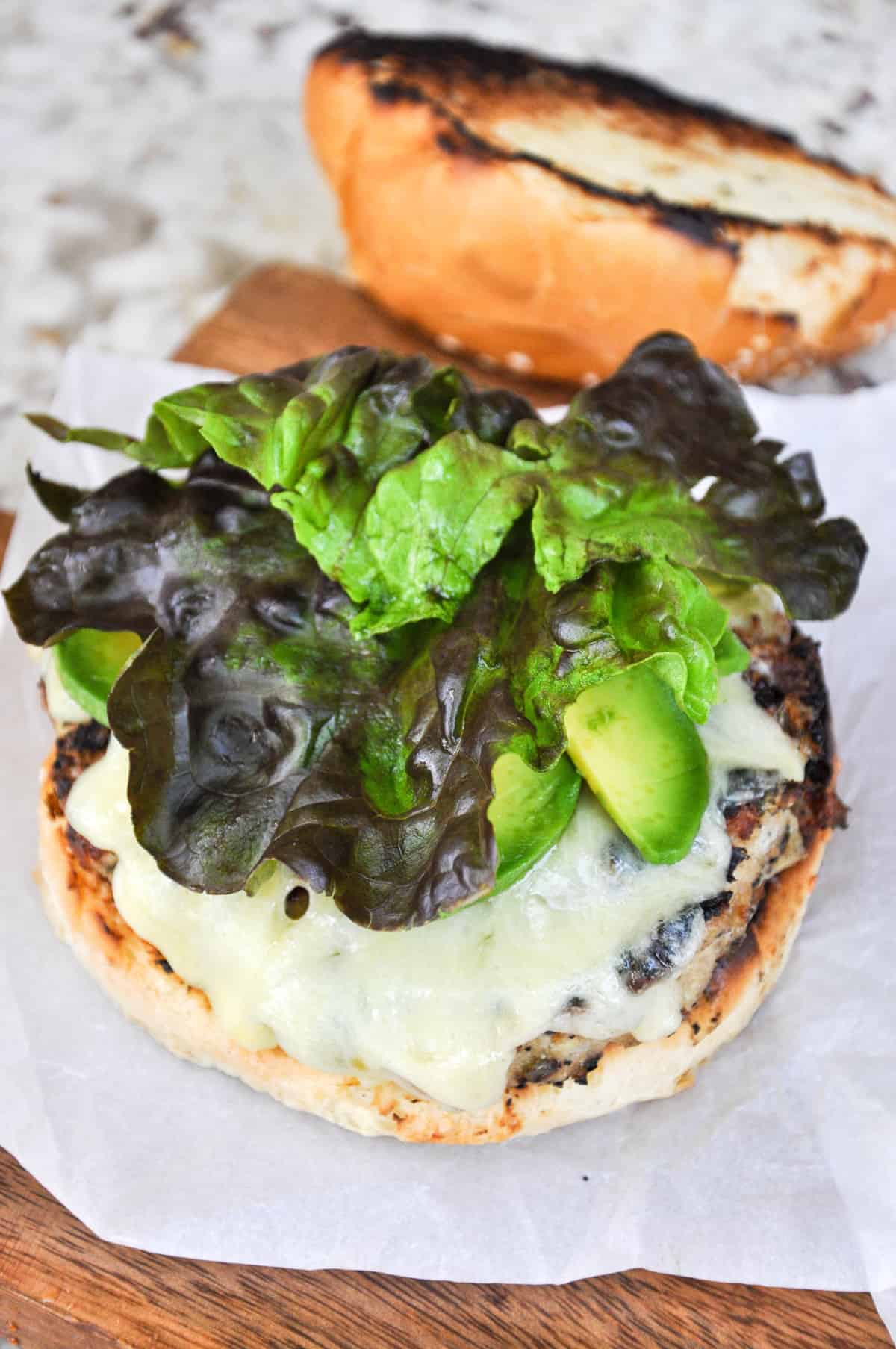 And a handful of red leafy greens.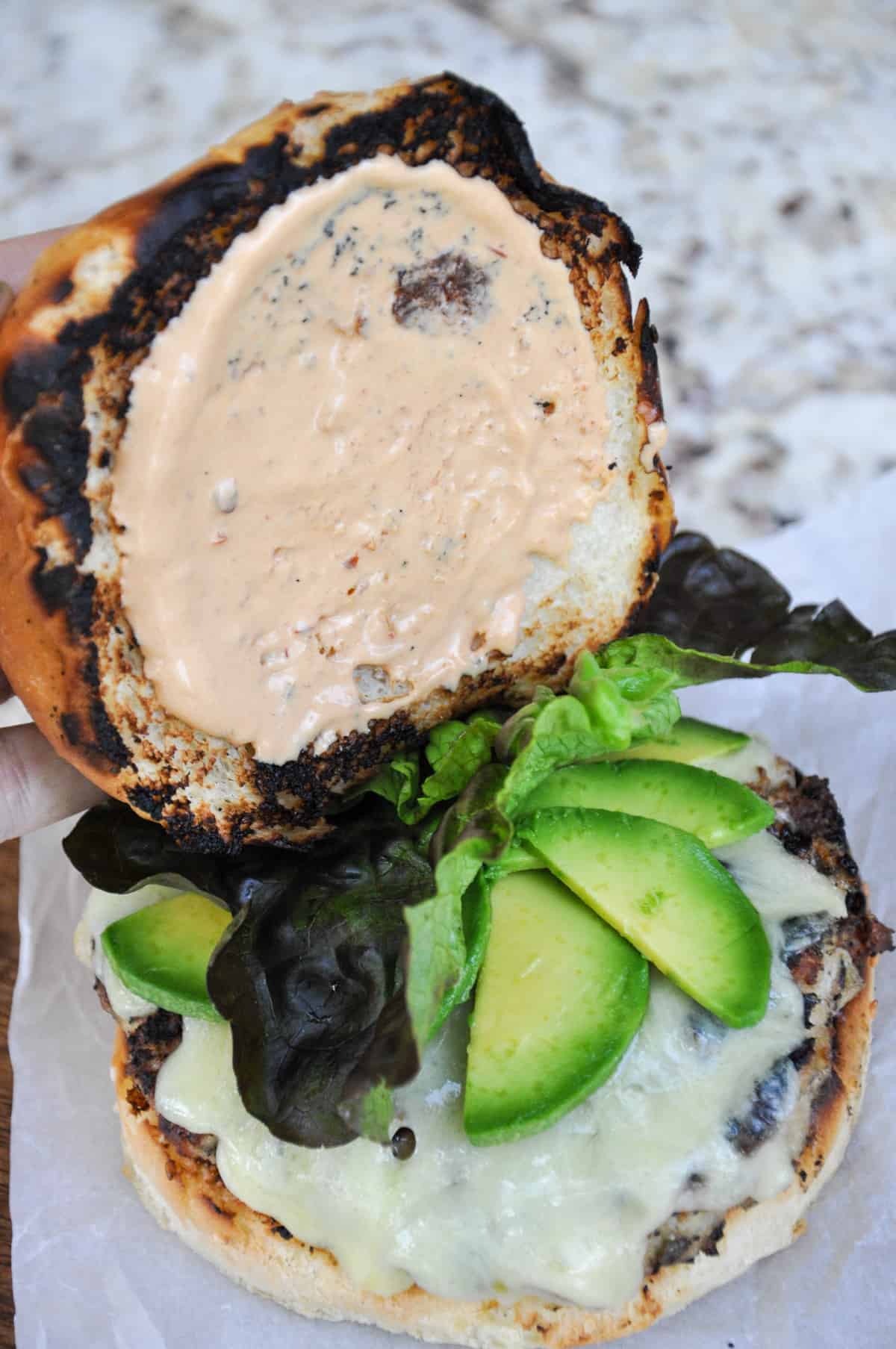 A bit more chipotle aioli and you are ready to sink your teeth in.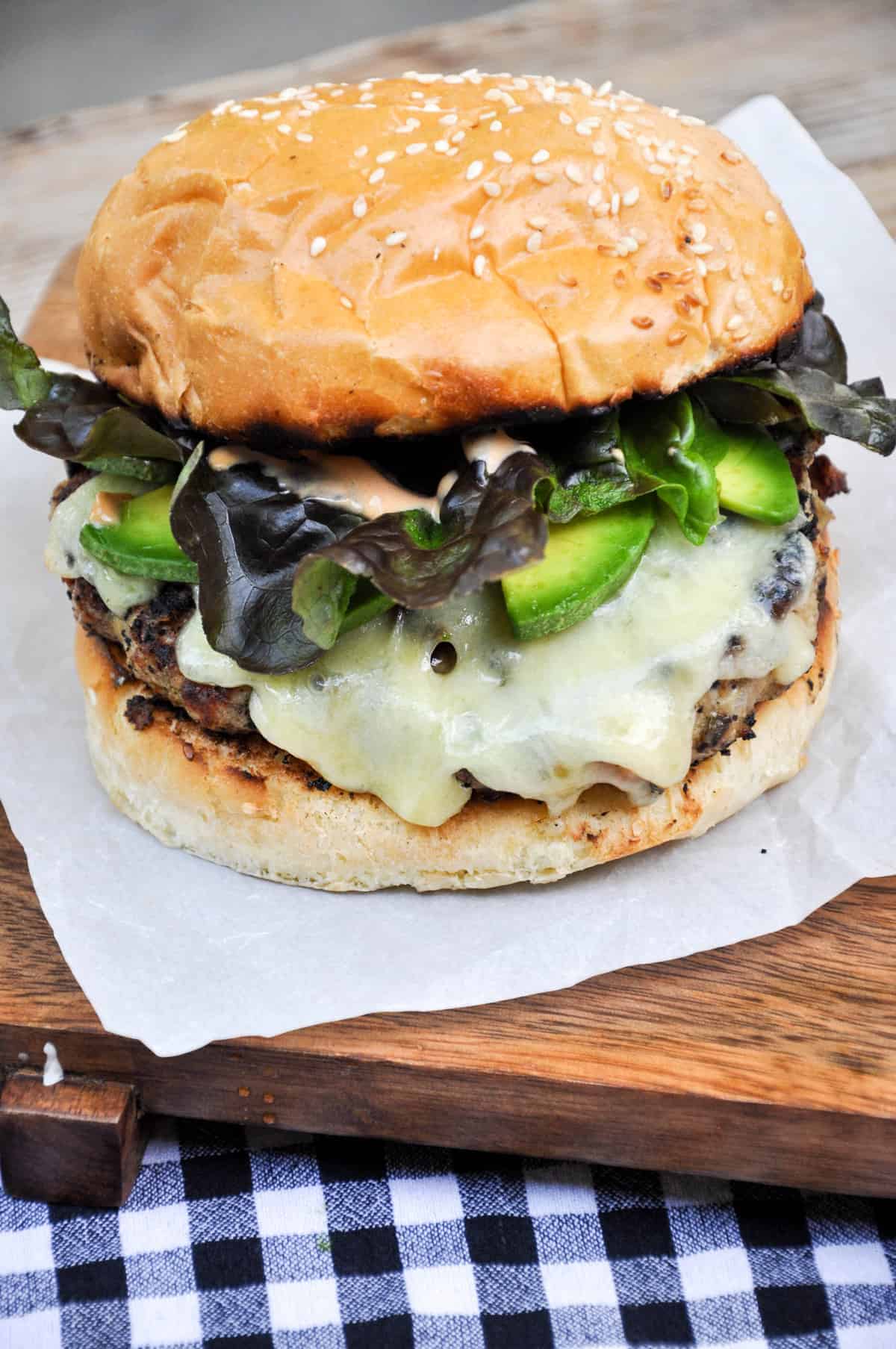 SoCal Perfection!
For the NorCal version…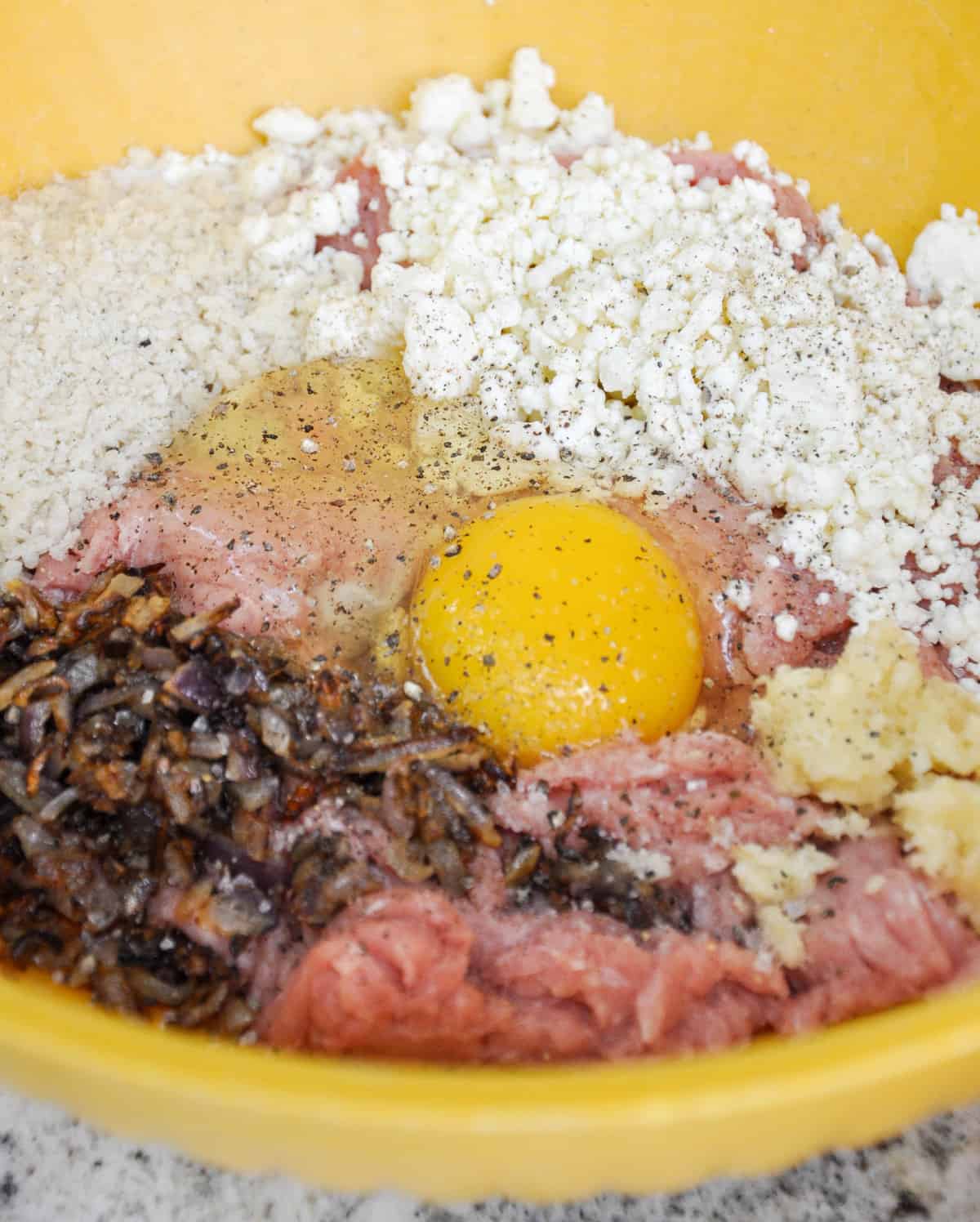 We started with our ground turkey, caramelized red onion, garlic, feta cheese, panko breadcrumbs and an egg.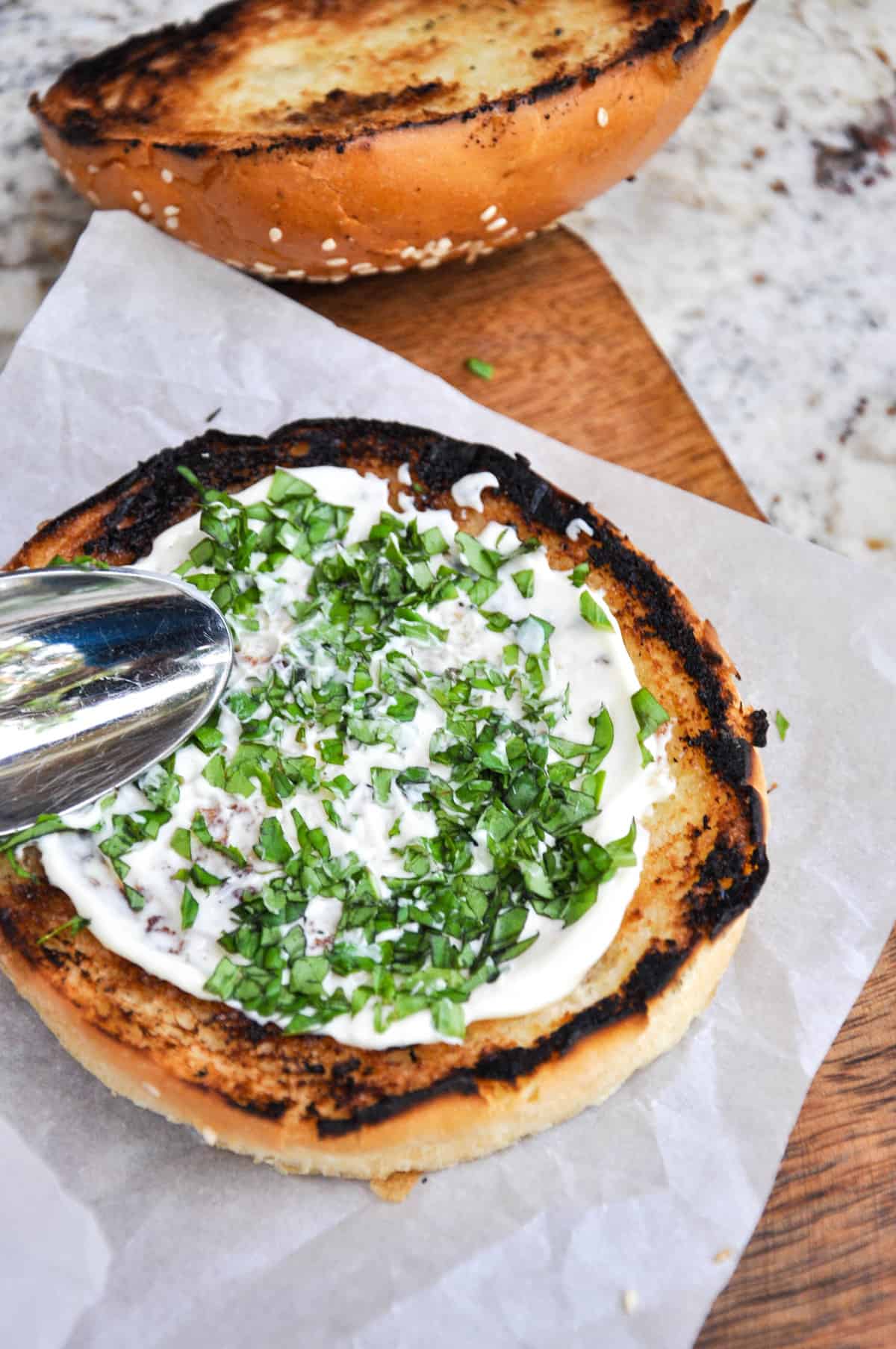 We added a load of chopped basil to a traditional mayo base.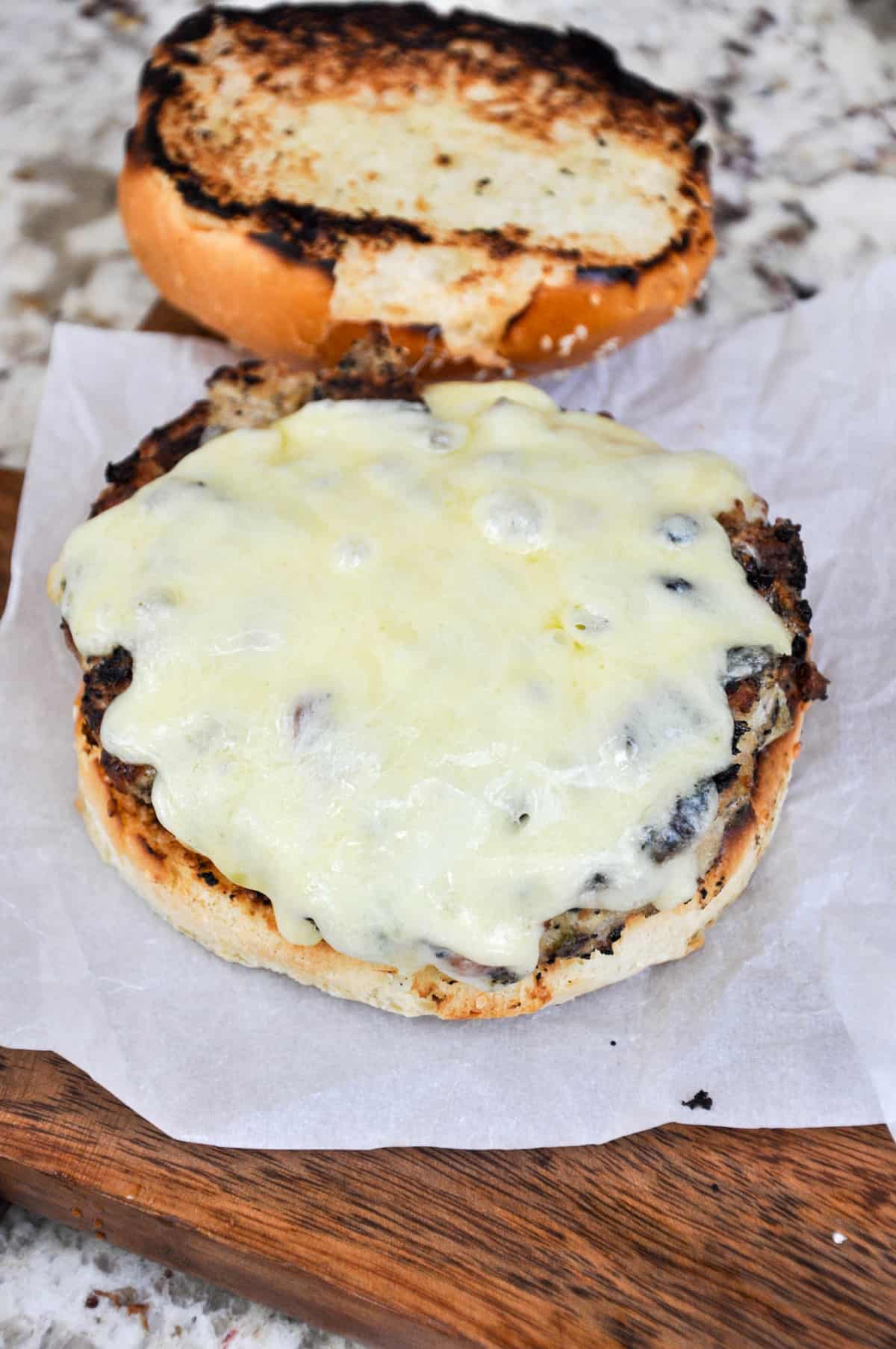 Grilled the patty and melted jack cheese over the top.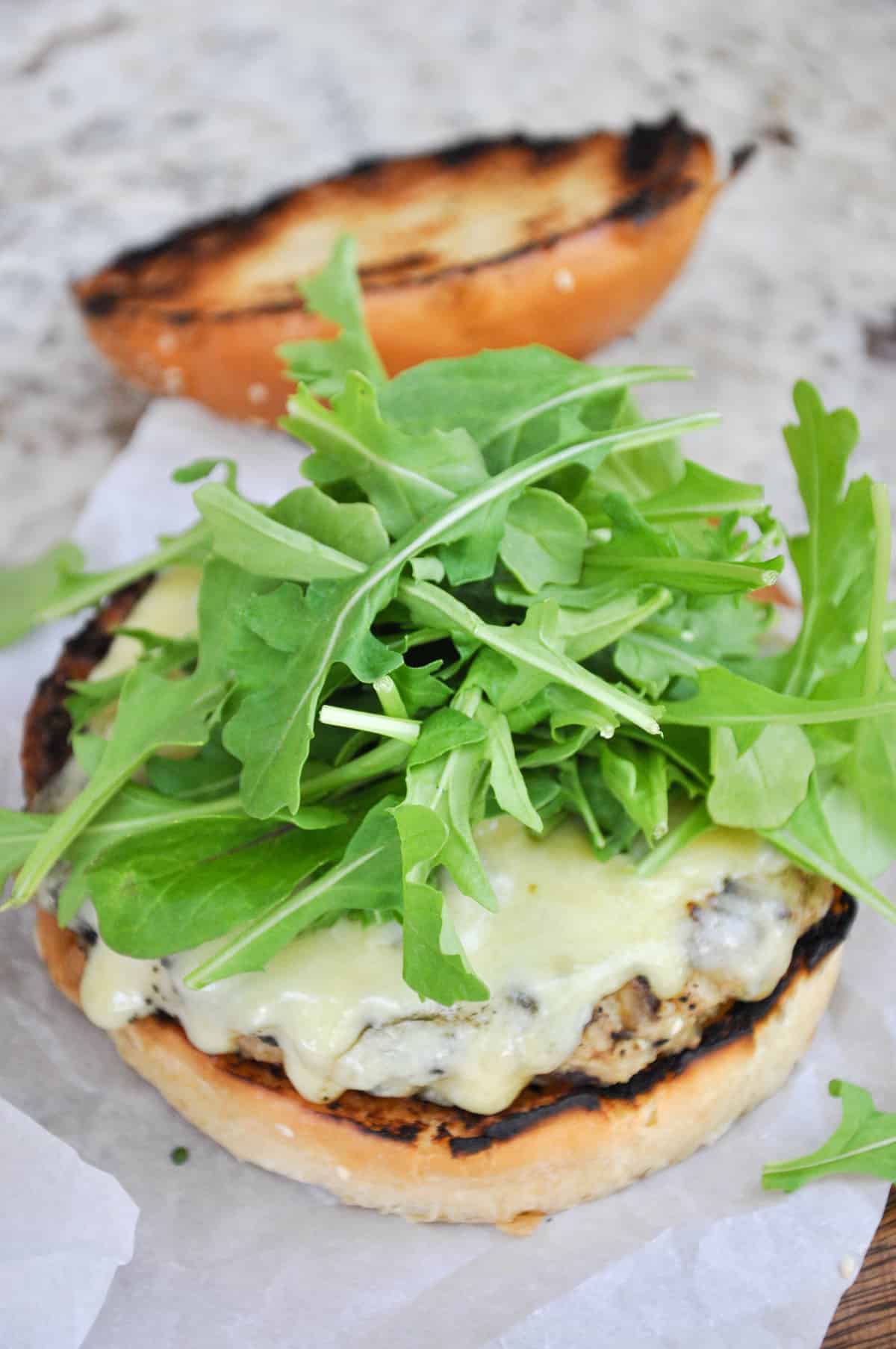 Topped with a handful of arugula.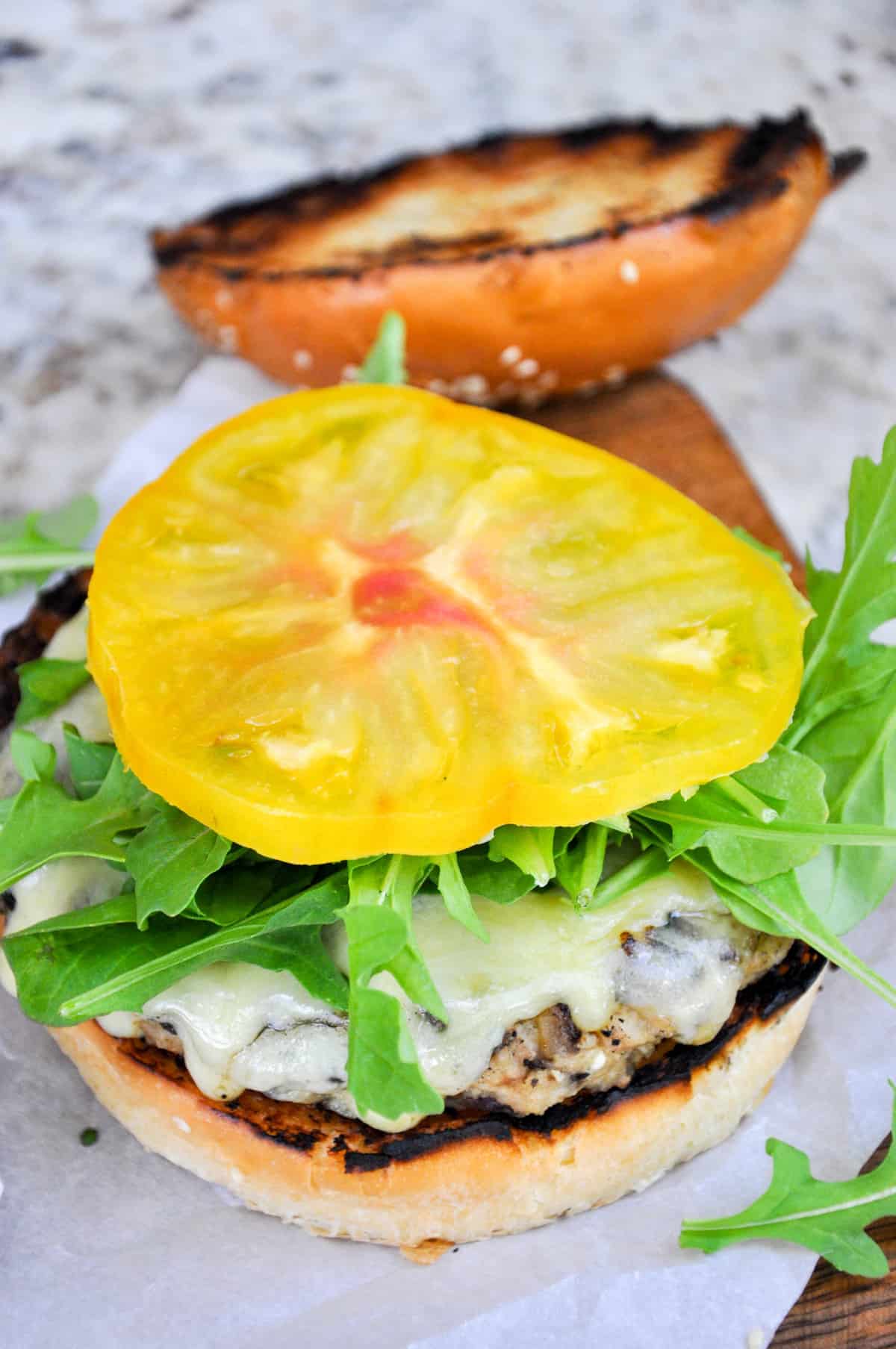 And a big, beautiful, thick slice of yellow heirloom tomato.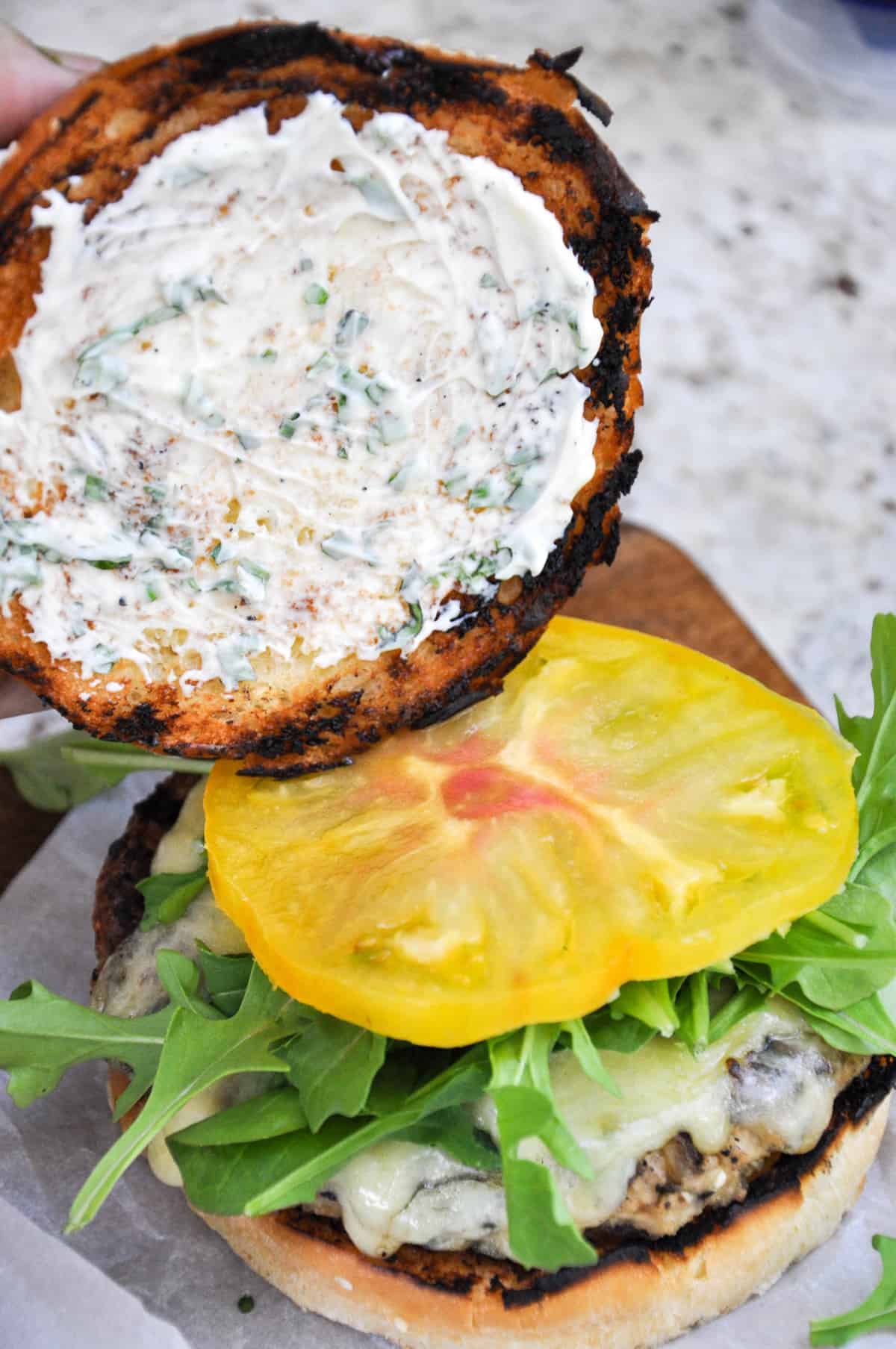 Of course more basil-infused mayo.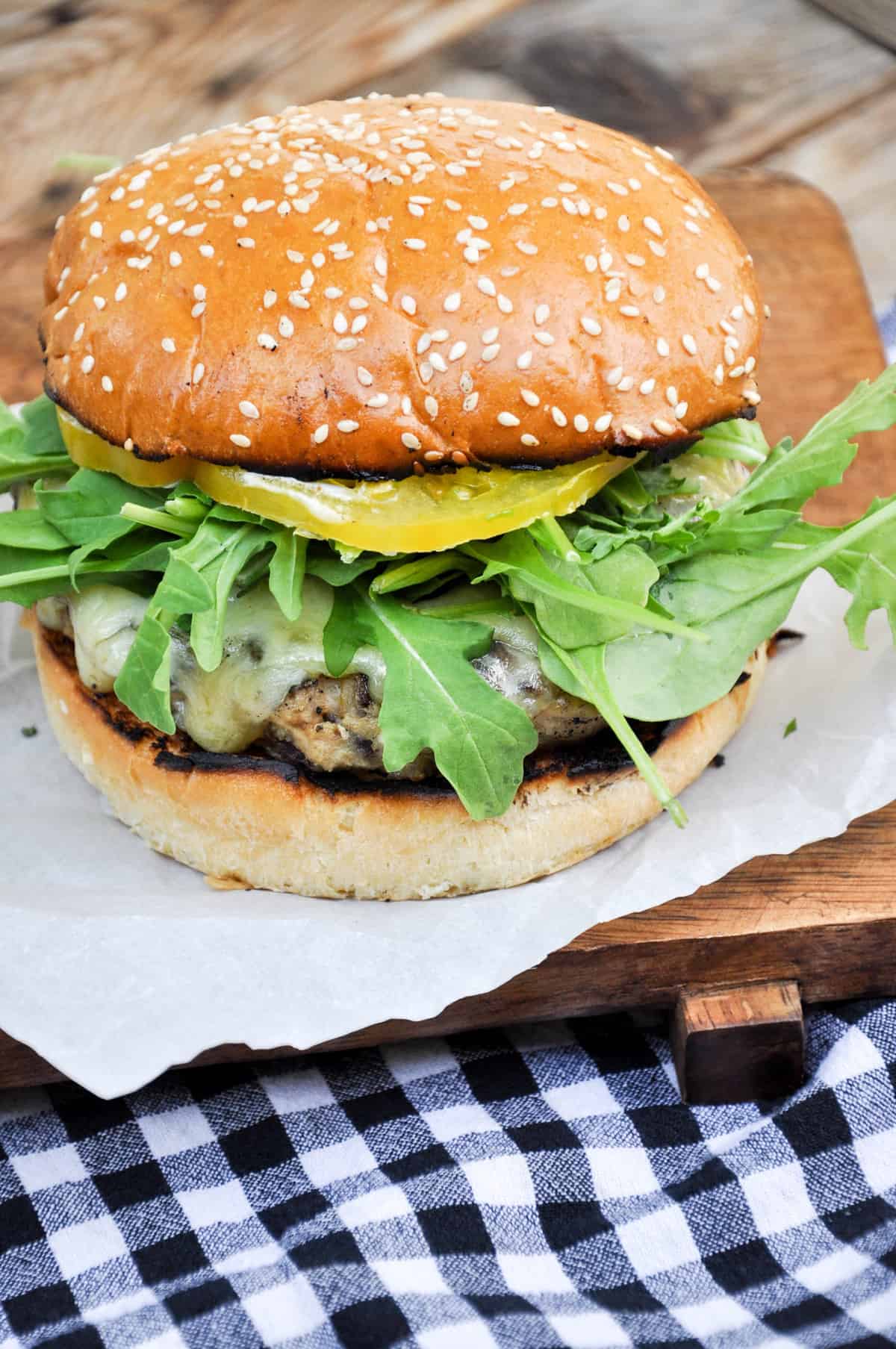 And that my friends is NorCal goodness! Doesn't get much better than this…
Check out these rival stacking videos and tell me which one you think you'd like better!
NORCAL TAKE THE SPOTLIGHT…
SOCAL DRUMROLL…
Here are the printable recipes if you're into that sort of thing…
NorCal Turkey Burger
2016-06-13 21:33:08
Serves 4
Ingredients
1 lb. ground turkey
2 cloves garlic, minced
1/2 red onion sliced thin and caramelized
1/2 cup panko bread crumbs
1/3 cup feta cheese
1 egg
S&P
1/3 cup Mayo
4 T. fresh chopped basil leaves
Arugula
Yellow Heirloom tomato
Burger Buns, toasted
Instructions
Combine the turkey, garlic, onions, feta, breadcrumbs, S&P and egg. Mixture will be somewhat "wet". Form into patties
BBQ on a hot grill until cooked through. Flip over and continue to grill other side.
Top with jack cheese and allow to melt completely
Load up toasted bun with mayo and sprinkle with chopped basil
Place burger on top
Top with handful of arugula
Finish with tomato
Add mayo and more basil to top bun
Enjoy!
Notes
This turkey mixture is very delicate. Have patience when cooking on the grill!
California Grown https://californiagrown.org/
SoCal Turkey Burger
2016-06-13 21:40:07
Serves 4
Ingredients
1 lb. ground turkey
1 jalapeno, minced and sautéed
1/2 cup bleu cheese crumbles
2 cloves garlic, minced
1/2 cup panko bread crumbs
1 egg
S&P
4 slices white cheddar
1/ cup mayo
2 T. sauce from can of chipotles in adobo sauce
1 avocado
1 bunch red leaf lettuce
Instructions
Combine turkey, jalapeno, garlic, bleu cheese, breadcrumbs, S&P and egg. Mixture will be "wet". Form into patties and grill on a hot BBQ
Top with one slice of white cheddar
Mix the mayo and adobo sauce until well combined
Add the mayo to the bottom of a toasted bun
Top with the cheese melted patty
Top with 1/4 sliced fresh avocado
Top with red leafy lettuce
Add more chipotle aioli to the top bun
Enjoy!
California Grown https://californiagrown.org/