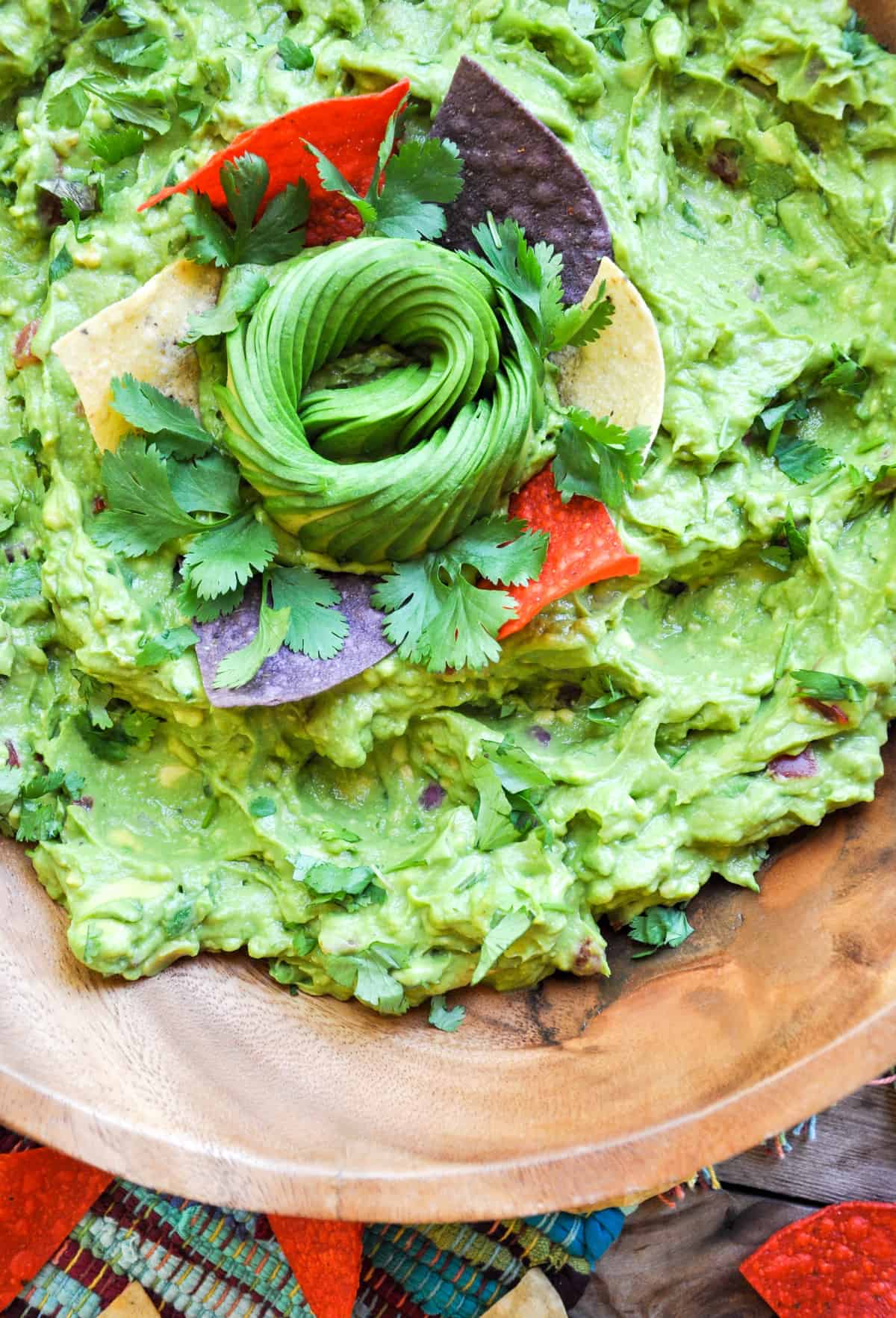 CA GROWN Blog
Discover. Learn. Connect.
Guac for the Masses
June 29, 2016
Eat the Season!
Sign Up For Weekly Recipes
« Back to Recipes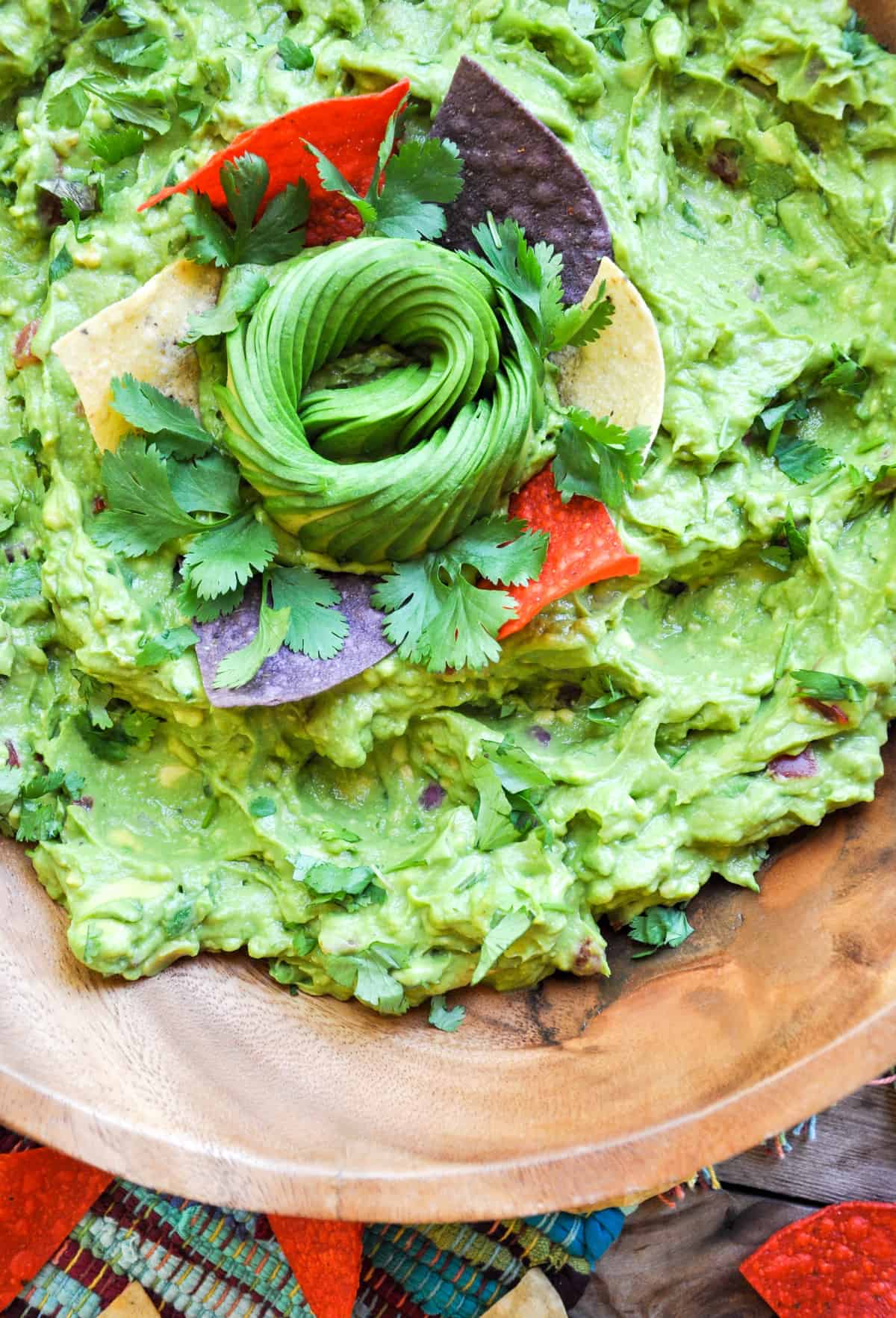 Guac for the Masses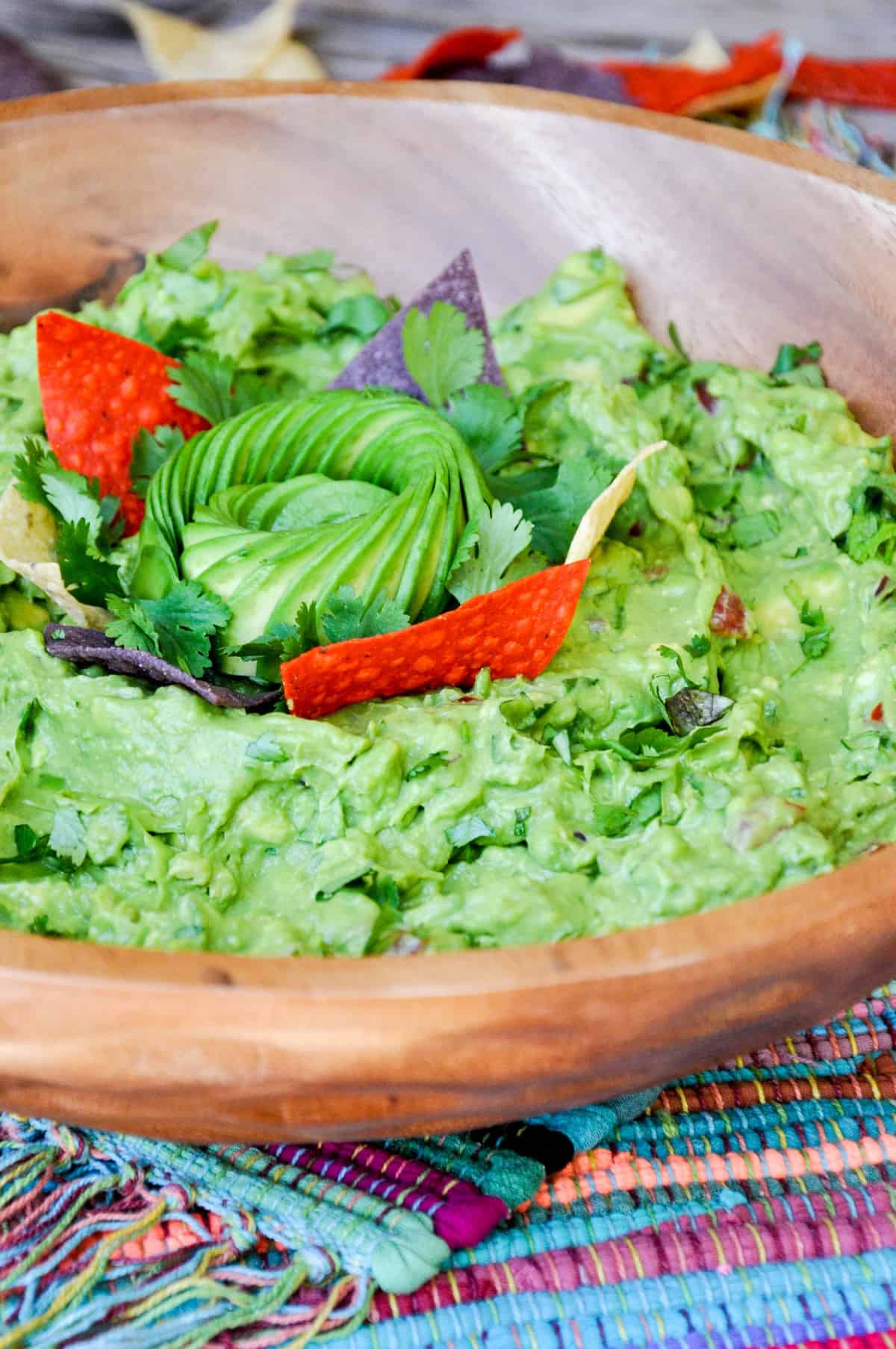 Do you ever need to feed a whole army of people some fresh and tasty guacamole?
Or is that just me?
I bet if I give you long enough, you could think of at least two places you could use this recipe in the next month. There are so many celebrations coming up and of course, summer in California! That's enough to celebrate every weekend!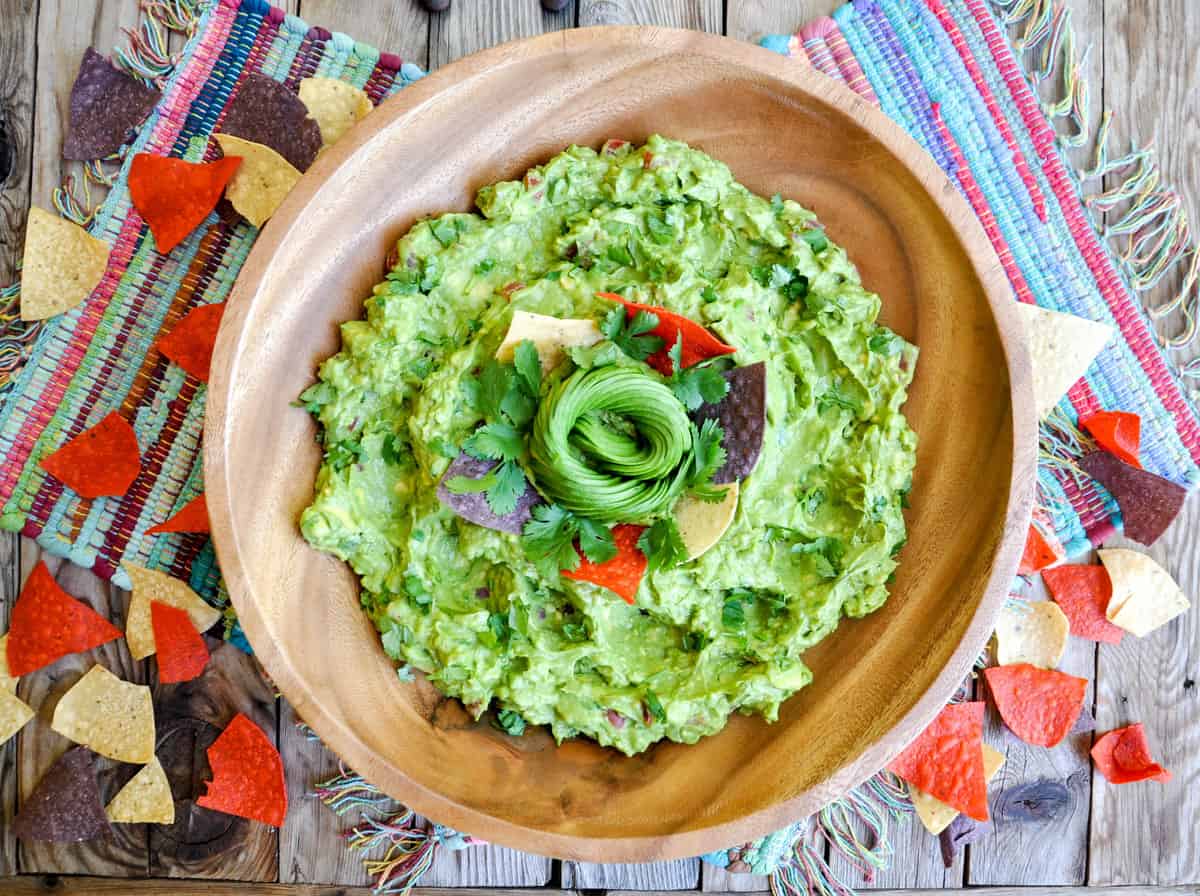 It's also difficult to make a big ol' bowl of guacamole look sexy, so I added this Avocado Nest (see the quick video below to get the deeds on how to do it!) and a few colorful chips to add some visual interest.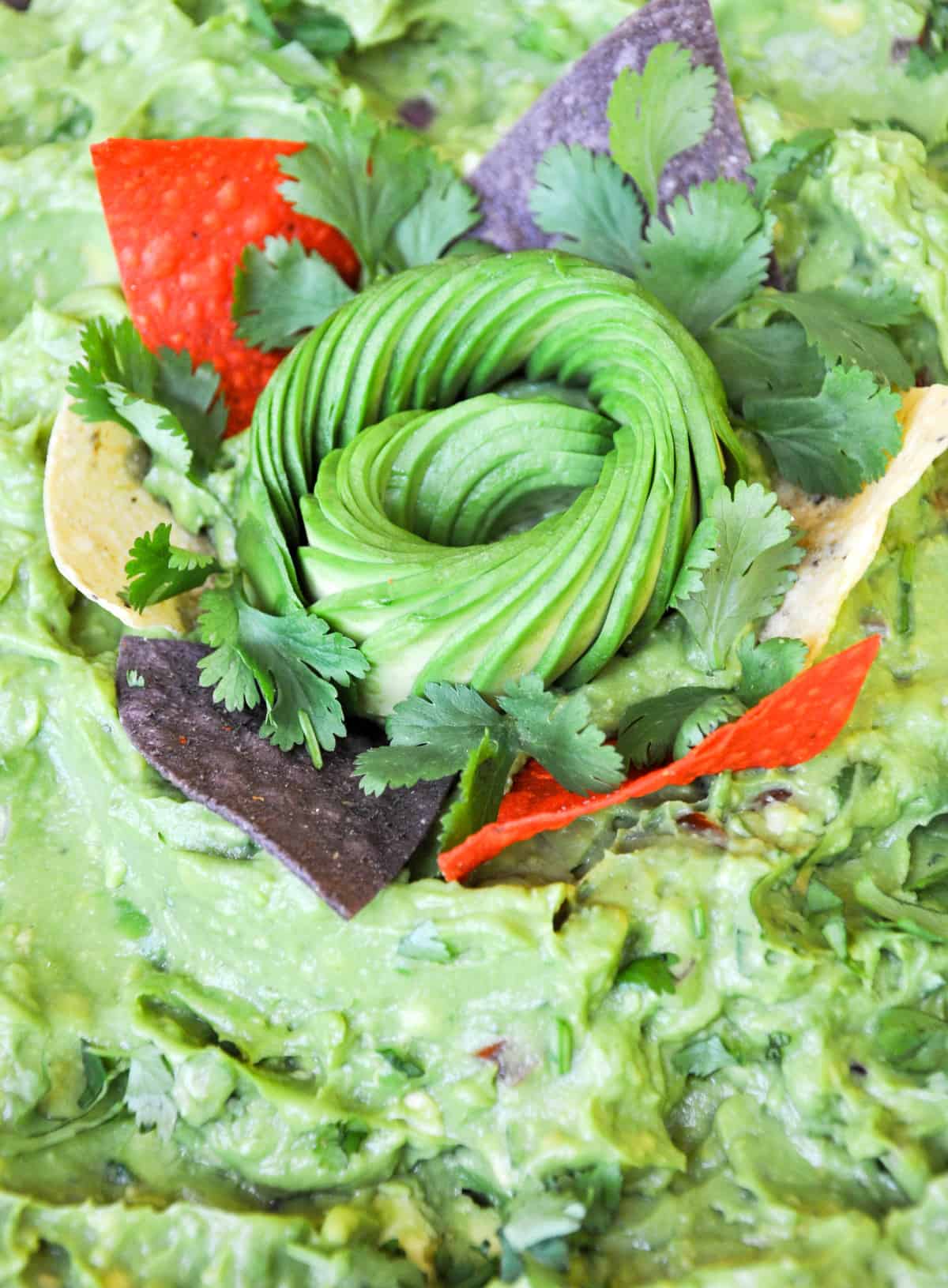 What a huge difference it makes for presentation on this dish!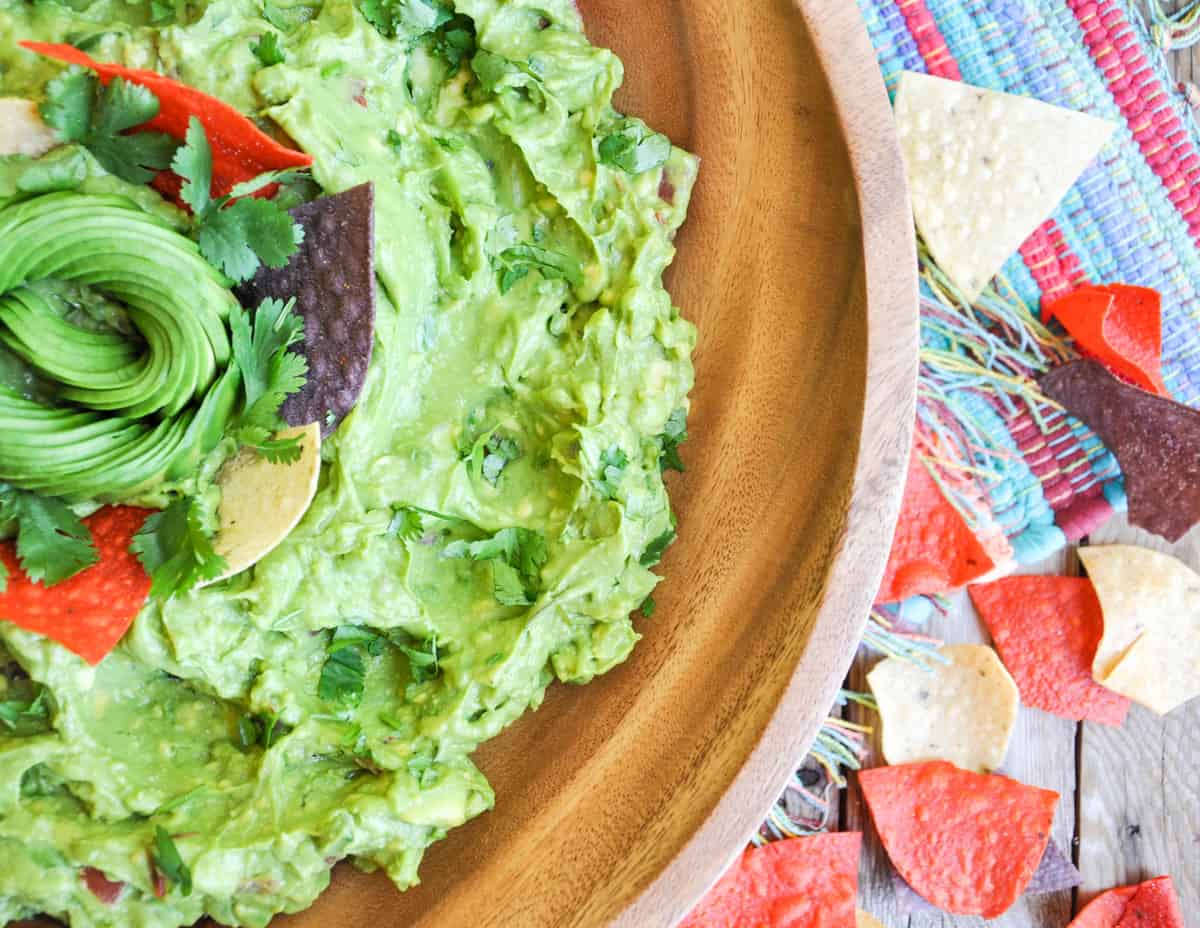 This guacamole is not shy either. Loaded with tomatoes, red onion, and cilantro, it's bursting with flavor. Zesty lemon and a "secret ingredient" bring some tang to the contents and balance the taste to perfection.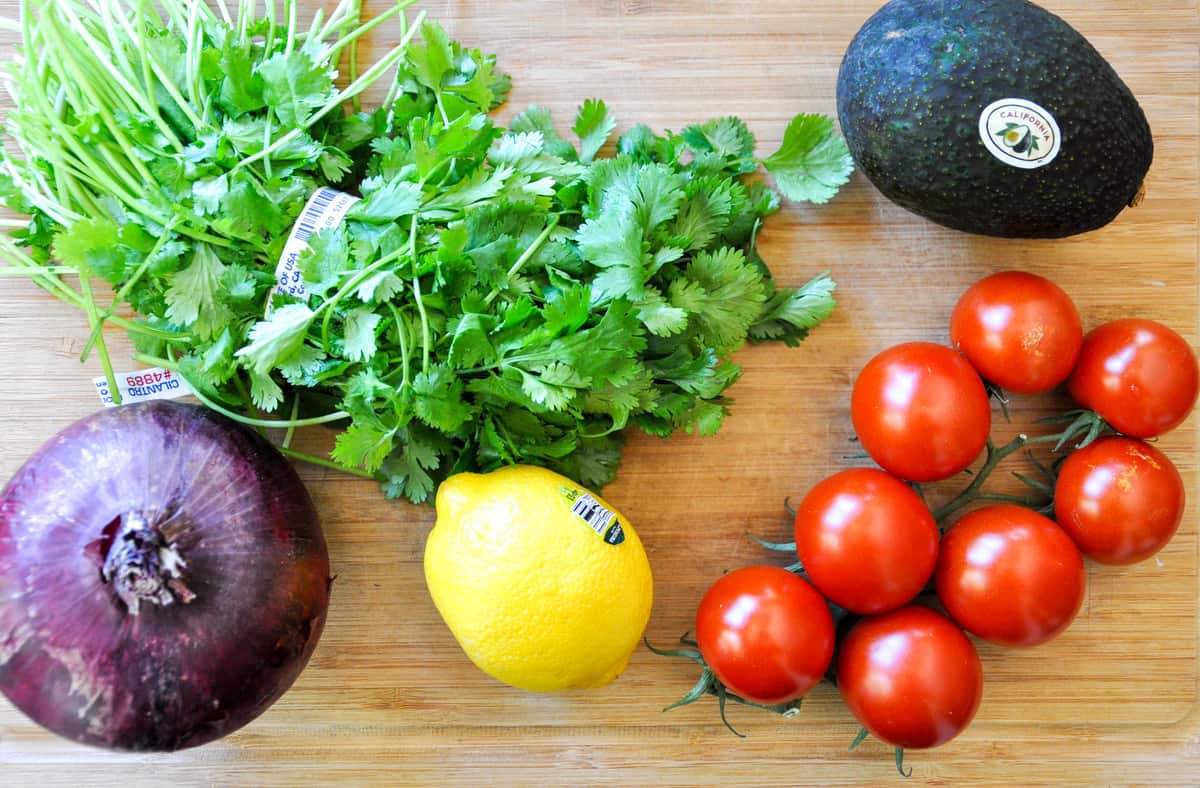 We use 12 California avocados, 8 campari tomatoes, 1/2 red onion, 2 lemons and a full bunch of cilantro tops. Shhhhh, the secret ingredient isn't revealed here yet…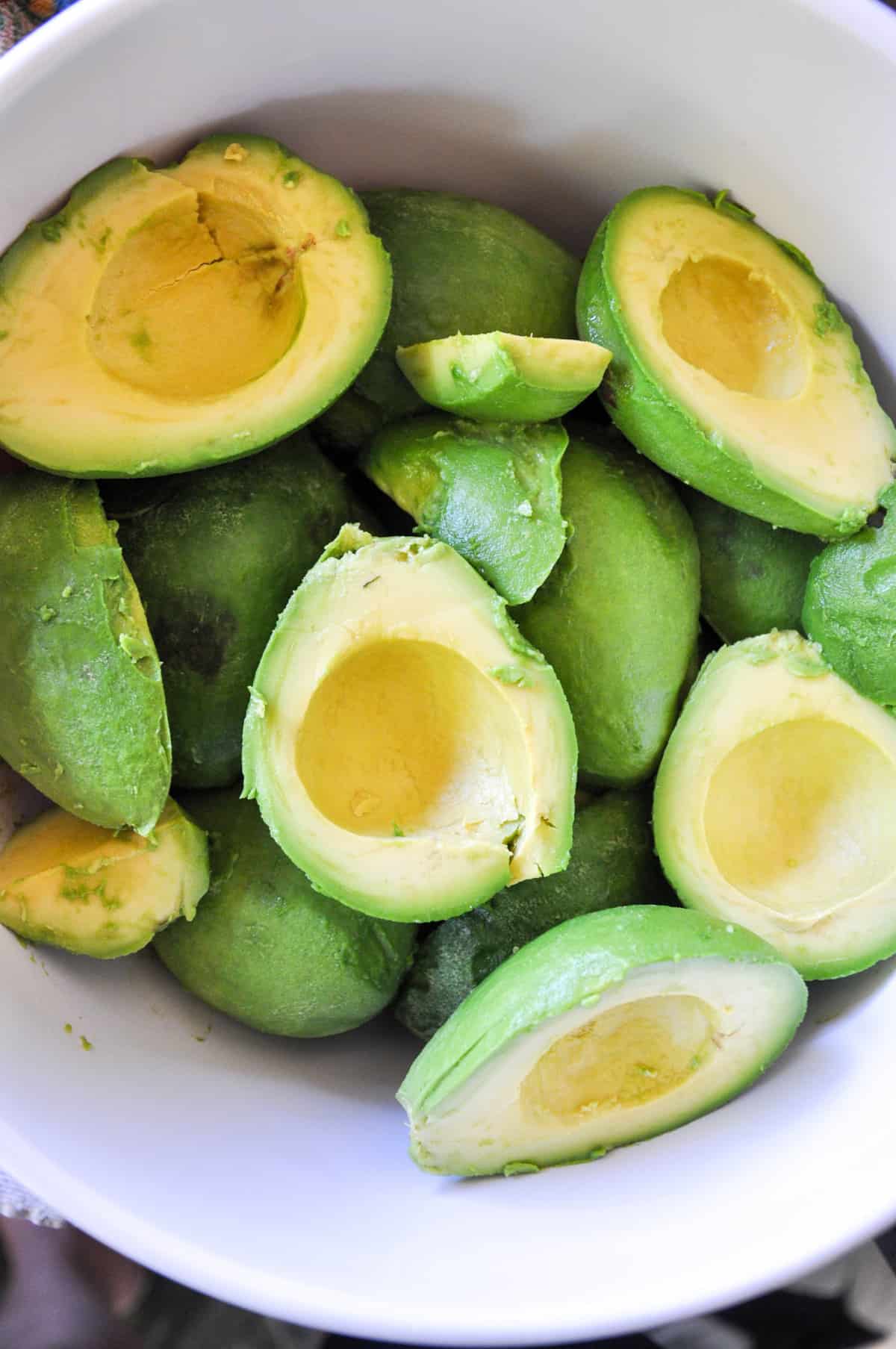 Halve the California avocados, remove the pit, and add to a large bowl.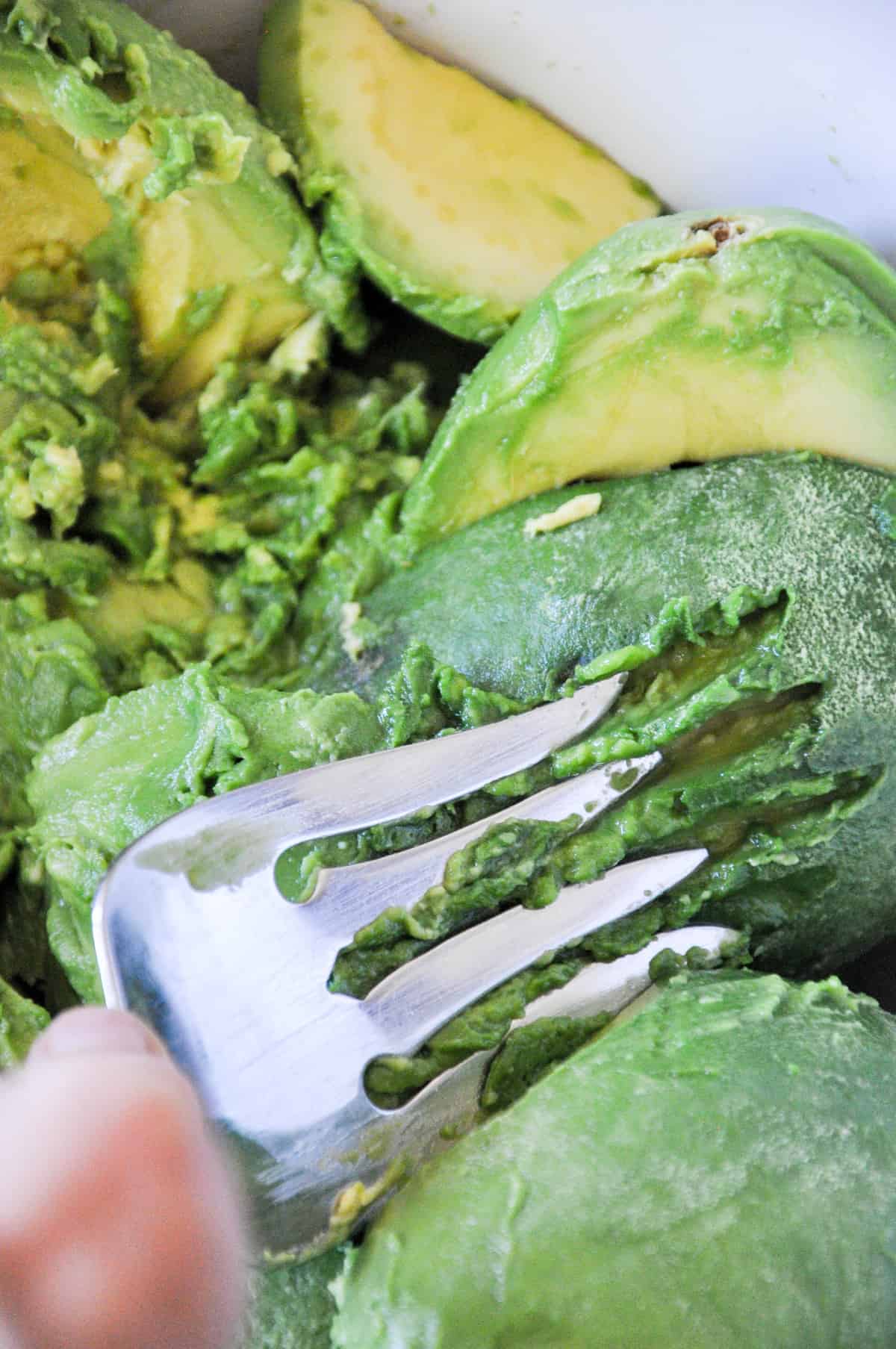 Mash the avocados with the back of a large fork.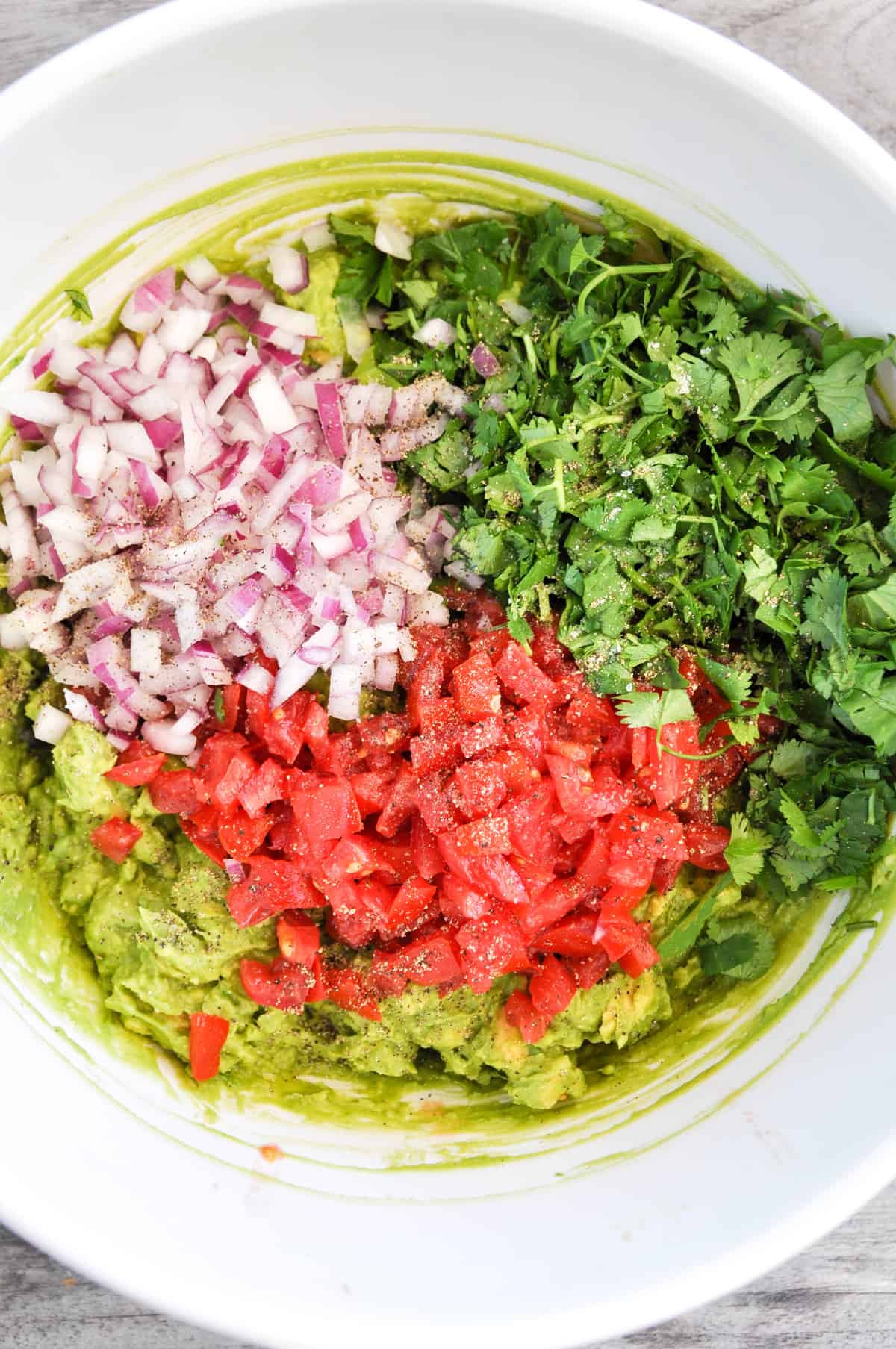 Add the diced veggies, the lemon juice, and a bit of salt and pepper.
Ready for the secret ingredient?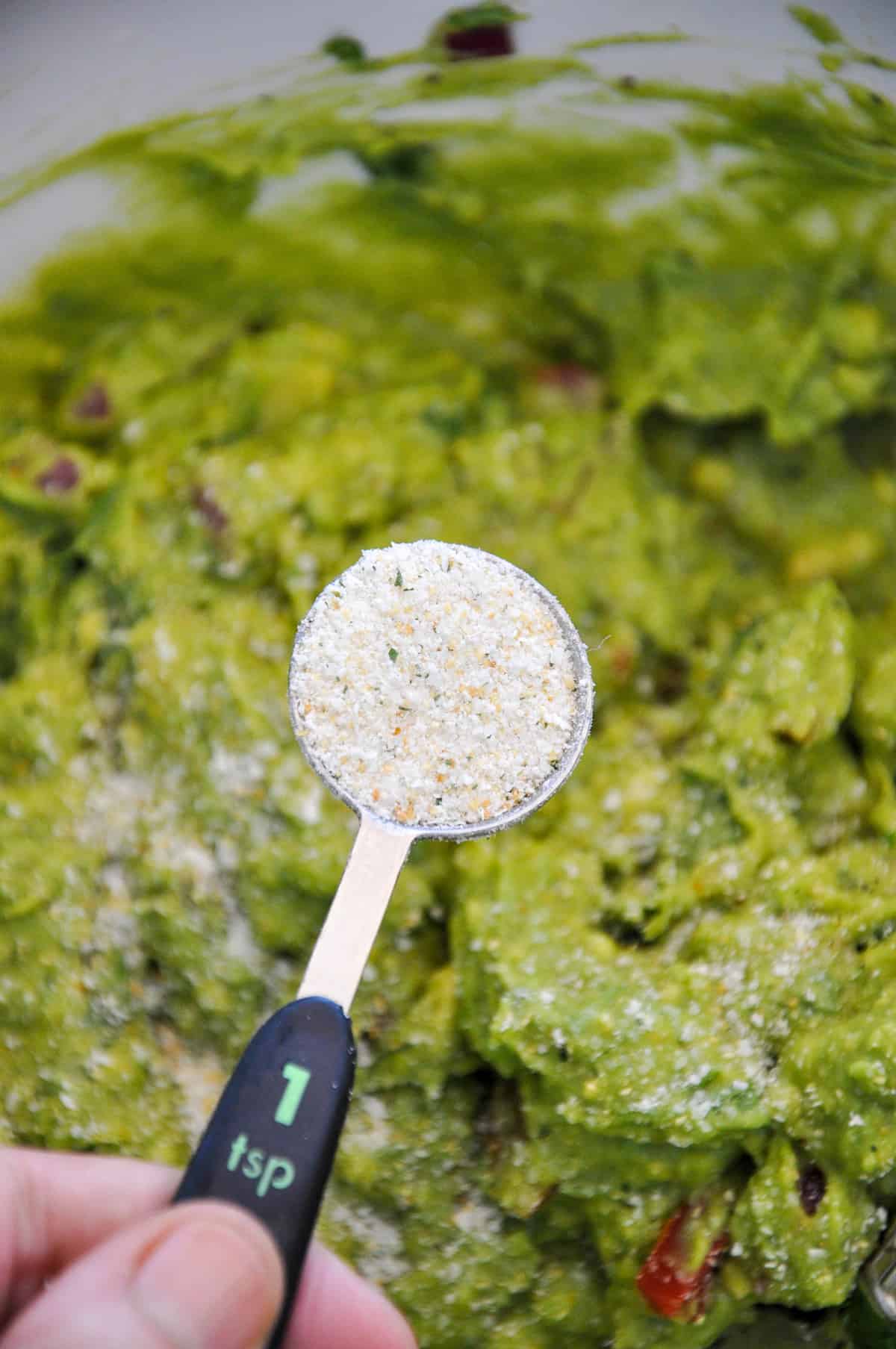 Garlic Salt!
With the addition of 2 teaspoons of garlic salt, your guac will never be the same.
Trust me, it makes all the difference!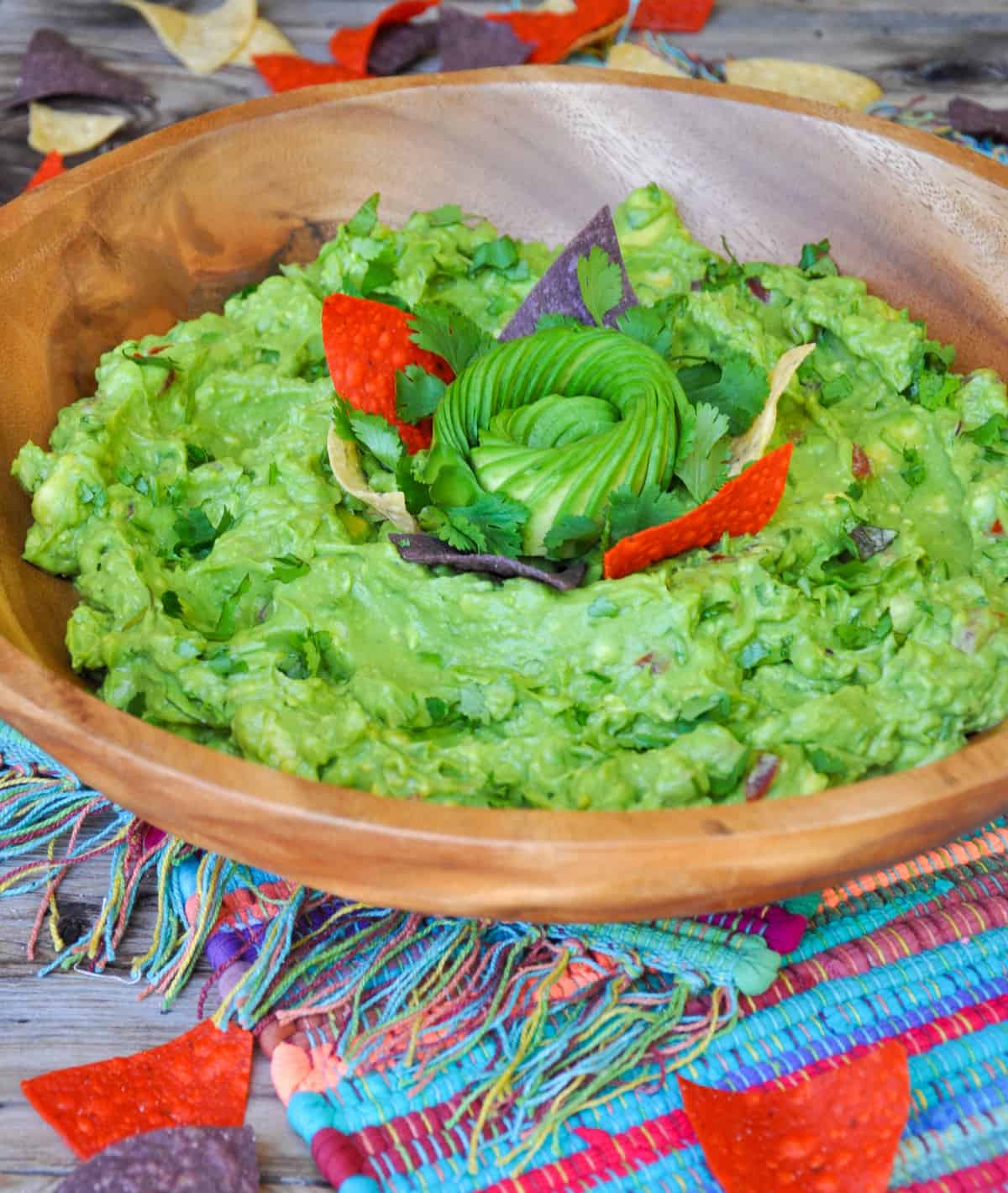 So, have you thought of the first event you are taking this to?
I'd be willing to bet your Fourth of July celebration would be a great start!
Here is the California Avocado Nest Tutorial!
Guac for the Masses
2016-06-27 11:29:37
Serves 24
Ingredients
12 ripe California avocados
8 campari tomatoes
1/2 red onion
1 bunch cilantro
2 lemons
Salt and Pepper
2 teaspoons garlic salt
Instructions
Peel and deseed the California avocados. Mash with the back of a fork
Cut the tomatoes and red onion into a small chop
Cut the leafy tops from the cilantro and rough chop
Add tomatoes, onion and cilantro to the mashed avocados and fold in
Squeeze in the juice of two lemons and add the garlic salt. Stir to combine
Add to a serving plate and garnish with a California avocado nest and additional cilantro
California Grown https://californiagrown.org/
Here is the full printable recipe for ya too!