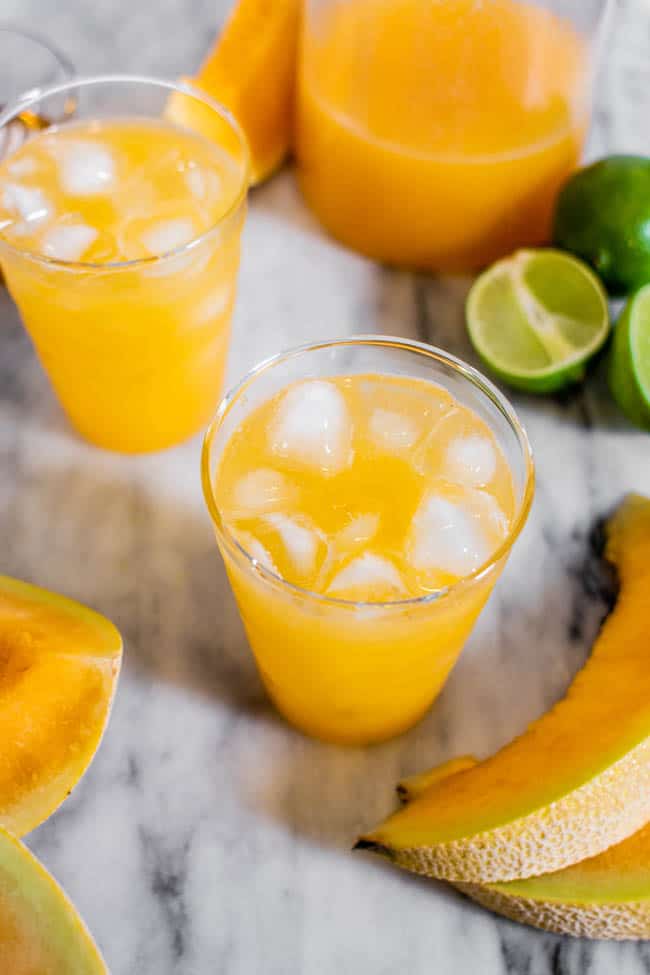 CA GROWN Blog
Discover. Learn. Connect.
Our Cantaloupe Agua Fresca Recipe Is Sunshine in a Glass!
August 10, 2021
Eat the Season!
Sign Up For Weekly Recipes
« Back to Recipes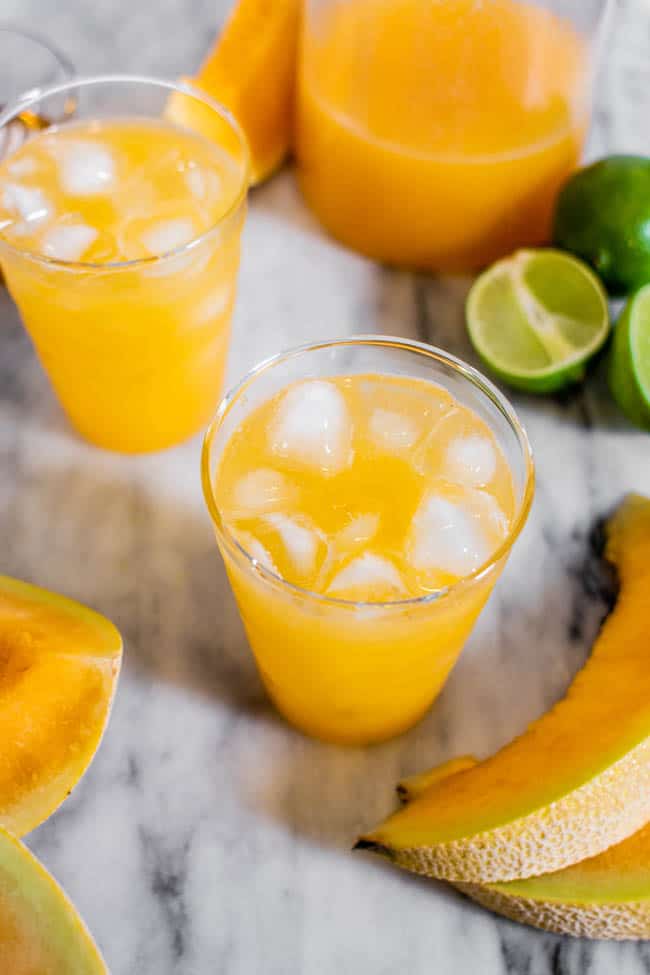 Our Cantaloupe Agua Fresca Recipe Is Sunshine in a Glass!
Our homemade Cantaloupe Agua Fresca recipe is easy to make, delicious to sip, and incredibly refreshing! It is perfect for backyard BBQ's, beach days, and just about any other instance when you need a thirst quenching beverage.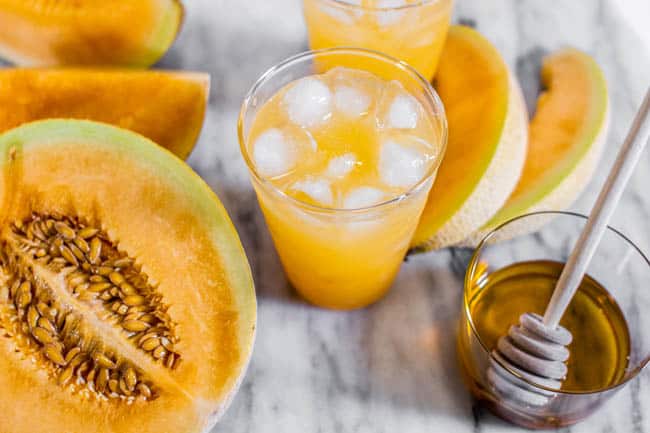 What is an Agua Fresca anyways?
The term 'Agua Fresca' means fresh water in Spanish. They are known for their bright colors and fresh, vibrant flavor combinations. Agua Frescas are most often served alongside spicy Mexican cuisine to help cool your tastebuds.
Agua Fresca's are easy to make at home and even easier to sip! Now, take our latest recipe, for example, this Cantaloupe Agua Fresca recipe combines luscious California-grown cantaloupes, fresh lime juice, and a touch of honey which gives this agua fresca just the right amount of sweetness.
Did you know that California cantaloupes are in season now and ripe for the picking?
California's cantaloupes are typically available from April – December, with peak season occurring from May-August.
Our varied climate allows for early spring harvests in the Southern Desert regions and as the weather warms up, production moves north.
Every 5-10 days from March through June, cantaloupe farmers in Central California plant more cantaloupes to provide a steady supply of your favorite summer melon!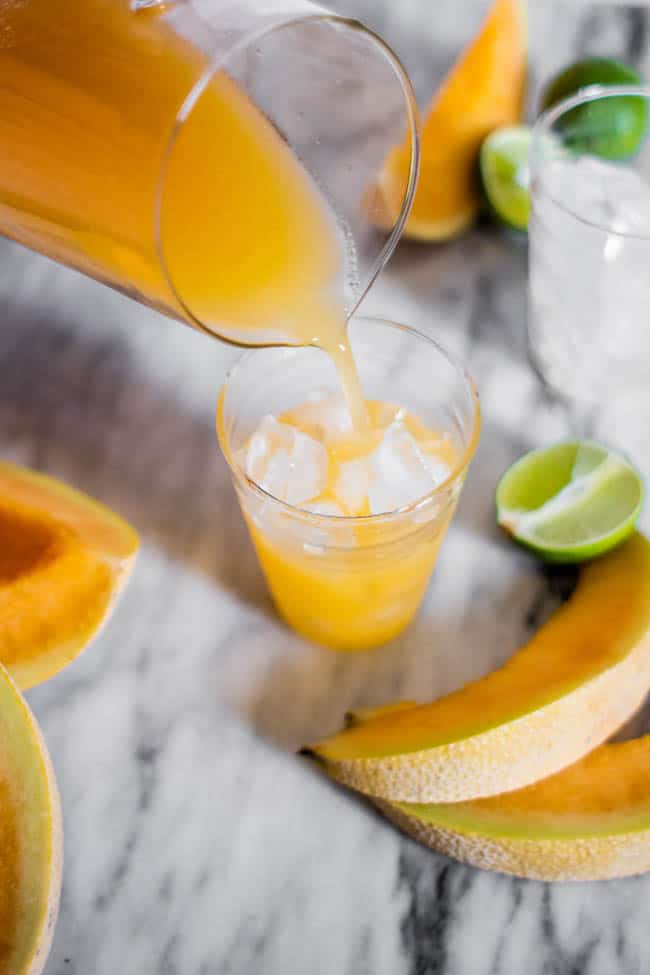 Looking for more agua fresca recipes? OK! Keep scrolling for a few of our favorite agua fresca recipes.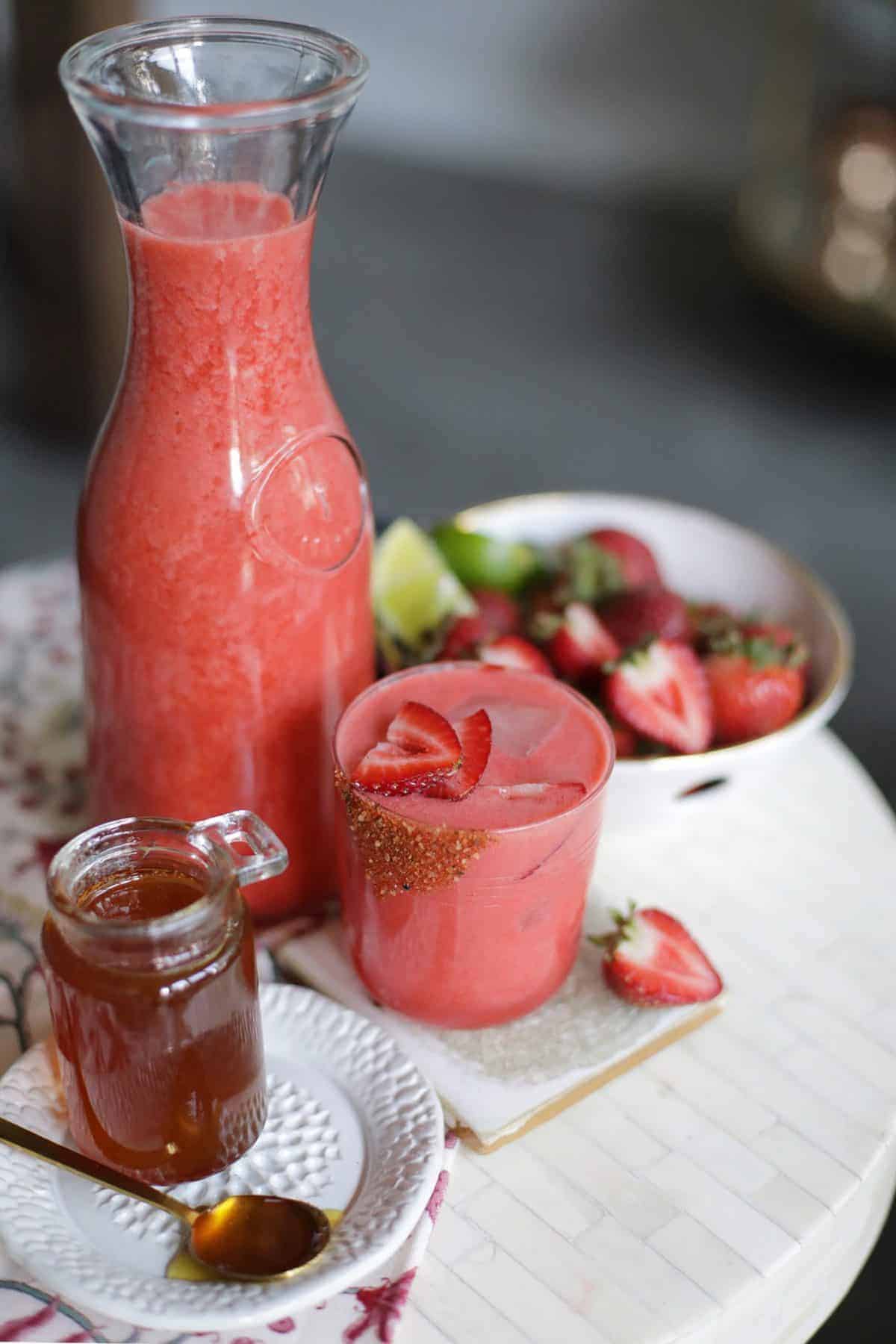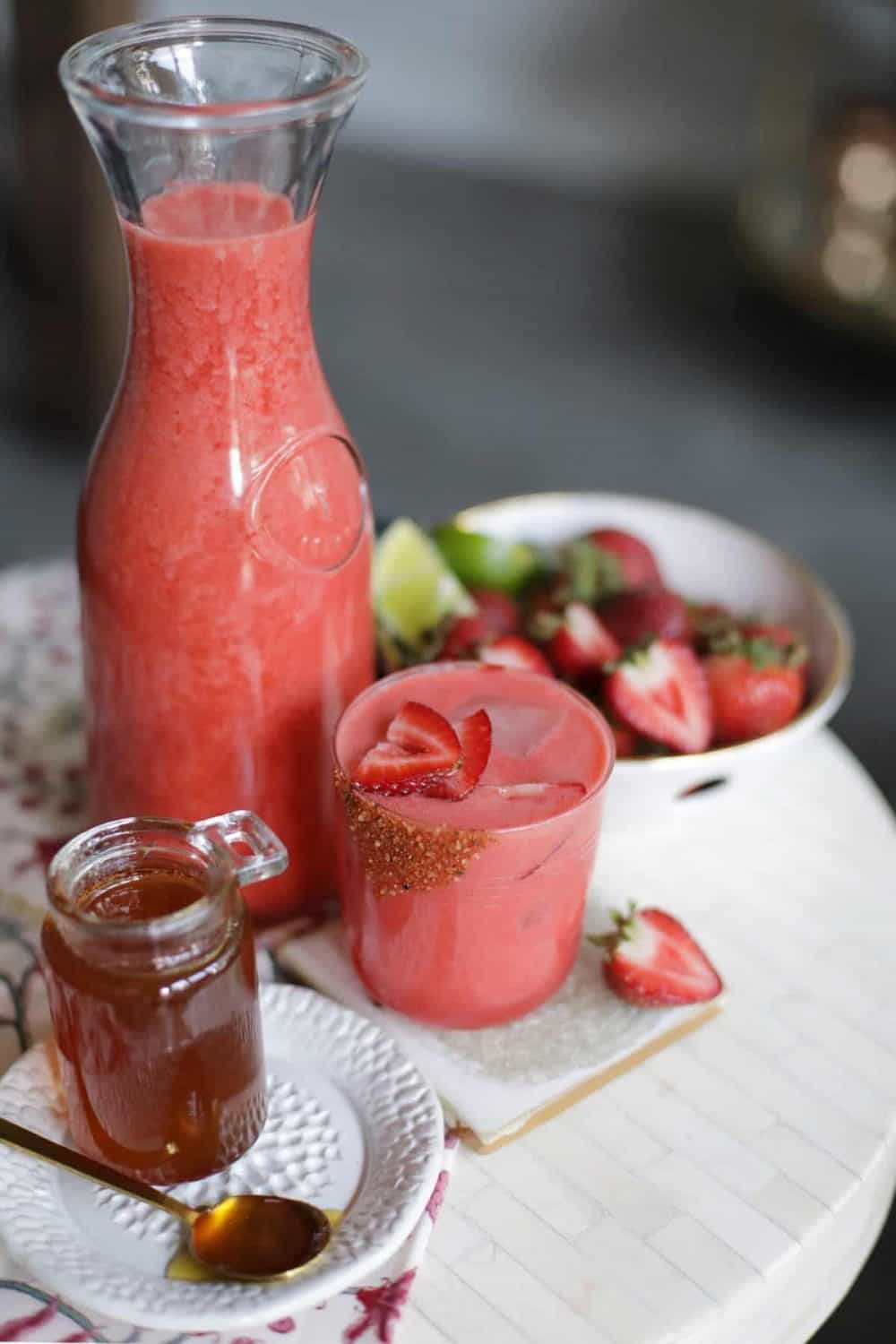 This delightful and refreshing Easy Strawberry Agua Fresca Recipe is from our friend Aida at Salt & Wind Travel.
Aida's thirst-quenching Agua Fresca recipe is a real show stopper! She makes it with fresh California strawberries blended with honey, lime, and water, then serves it all in a glass adorned with chile-lime seasoning. Sign us up for a glass or three!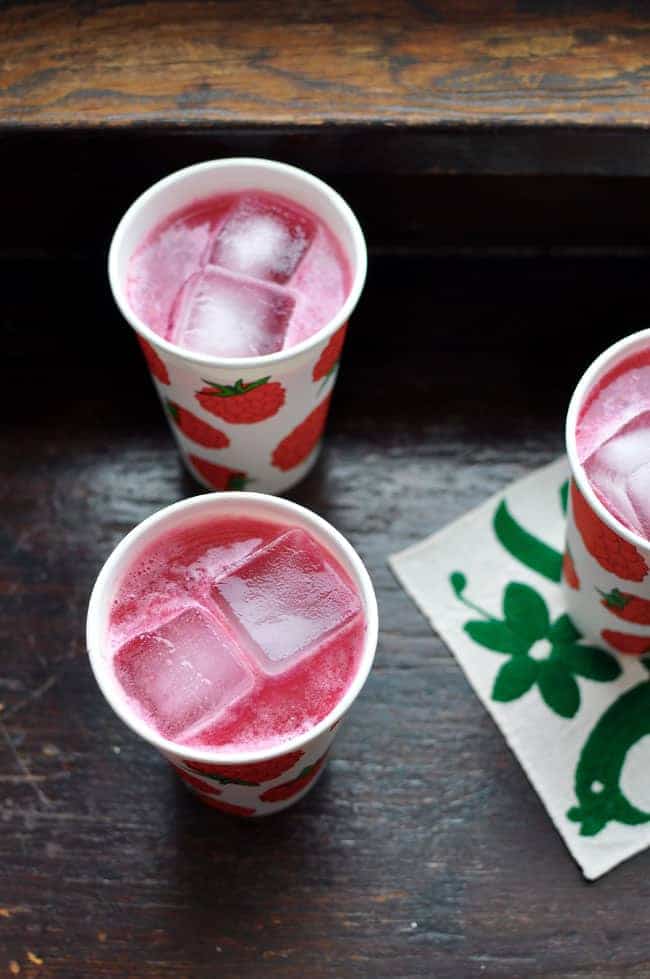 This vibrant sweet meets tart agua fresca recipe from Kate of Hola Jalapeno is made with fresh prickly pears, frozen raspberries, and lime.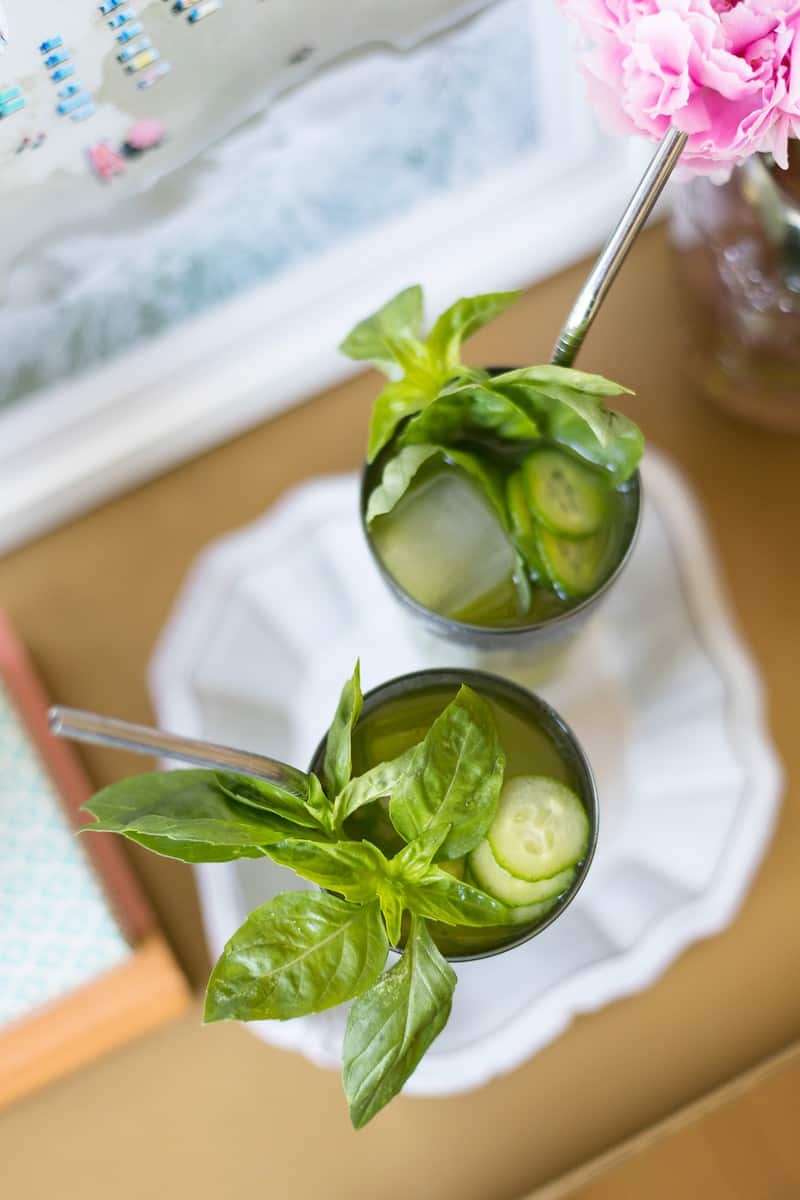 This adult spin on a classic agua fresca recipe from Salt & Wind has us swooning!
It is made by juicing crisp cucumbers with fresh basil leaves, some lime juice, and a touch of honey. The result is a drink that's instantly refreshing. And thanks to the addition of a touch of elderflower liqueur, a few dashes of orange bitters, and a splash of sparkling water, this is a low-alcohol cocktail that's super sophisticated too.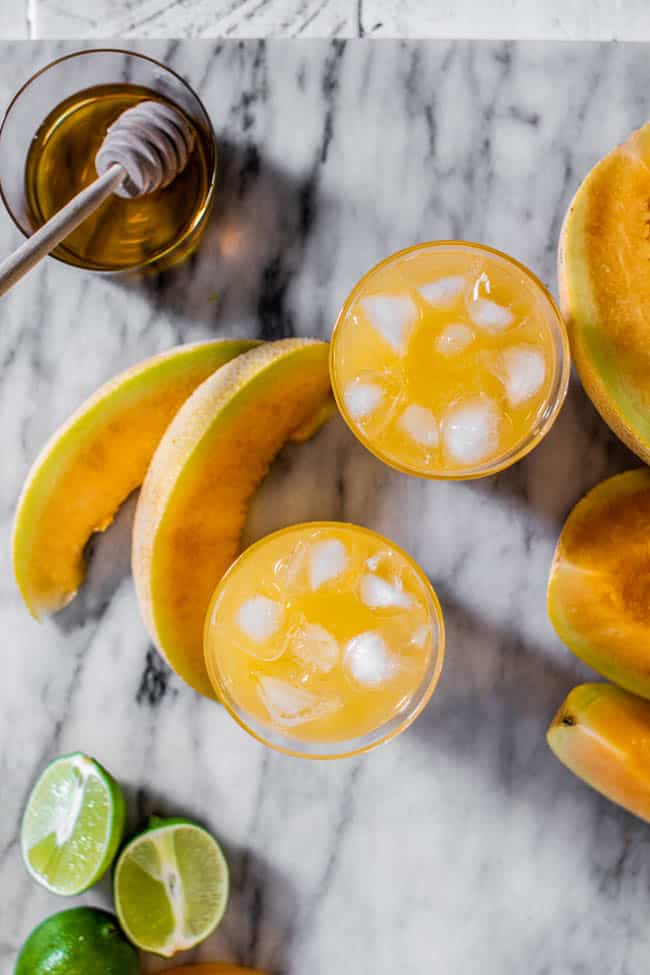 Share your cantaloupe creations with us by snapping a pic and tagging us on social using #CAGROWN.
Craving more CA Grown goodness? Follow us on Pinterest for fresh and fabulous recipe inspiration!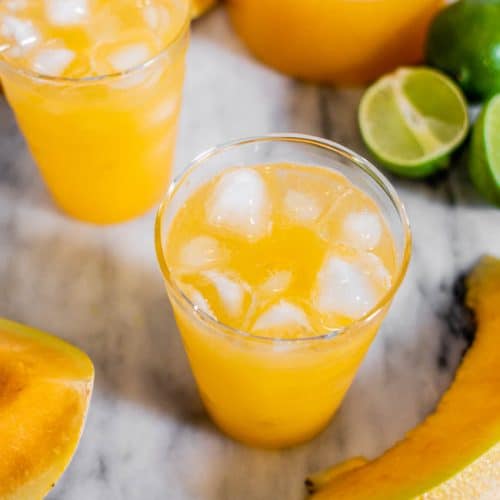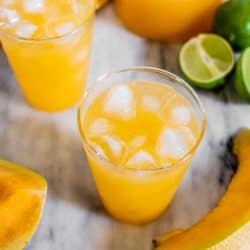 Cantaloupe Agua Fresca recipe
This Cantaloupe Agua Fresca recipe combines California-grown cantaloupes, fresh lime juice, and a touch of honey for a refreshing summer sip!
Ingredients
4 cups diced cantaloupe about 1 small melon
1/4 cup California honey
4 limes juiced
2 cups filtered water
pinch kosher salt
Instructions
Combine the cantaloupe with the honey, lime juice, water, and pinch of salt in a blender.

Cover and blend on high until the mixture is very smooth.

Use a spoon to remove any foam that has formed on top while blending and discard it.

Serve the cantaloupe agua fresca immediately over ice or chill for up to 3 days. Right before serving, shake or stir to combine the ingredients because they will separate.
Video
Click here to view the Google Web Story for this post.
Frequently asked questions about melons.
Where do melons grow best in California?
Most of California's melon crop comes from two main areas: the Southern Desert Area and the San Joaquin Valley.
What types of melons are grown in California?
California leads the nation in the production of cantaloupe melons, honeydew melons, and many specialty melon varieties.
What state grows the most melons in the United States?
California is the largest melon producer in the U.S.