Watermelon Salt, An Epic Summer Adventure For Your Tastebuds + Melon Bar How to!
Sure we've all heard of Harry Styles' song "Watermelon Sugar" by now, but have you ever experienced the flavor sensation that is watermelon salt? Melon season is in full force in the Golden State, and there is no better time to take your tastebuds on an epic melon adventure than the present!
Plus, you'll get our guide to building a Melon Bar, the easiest & more delicious refreshing party idea.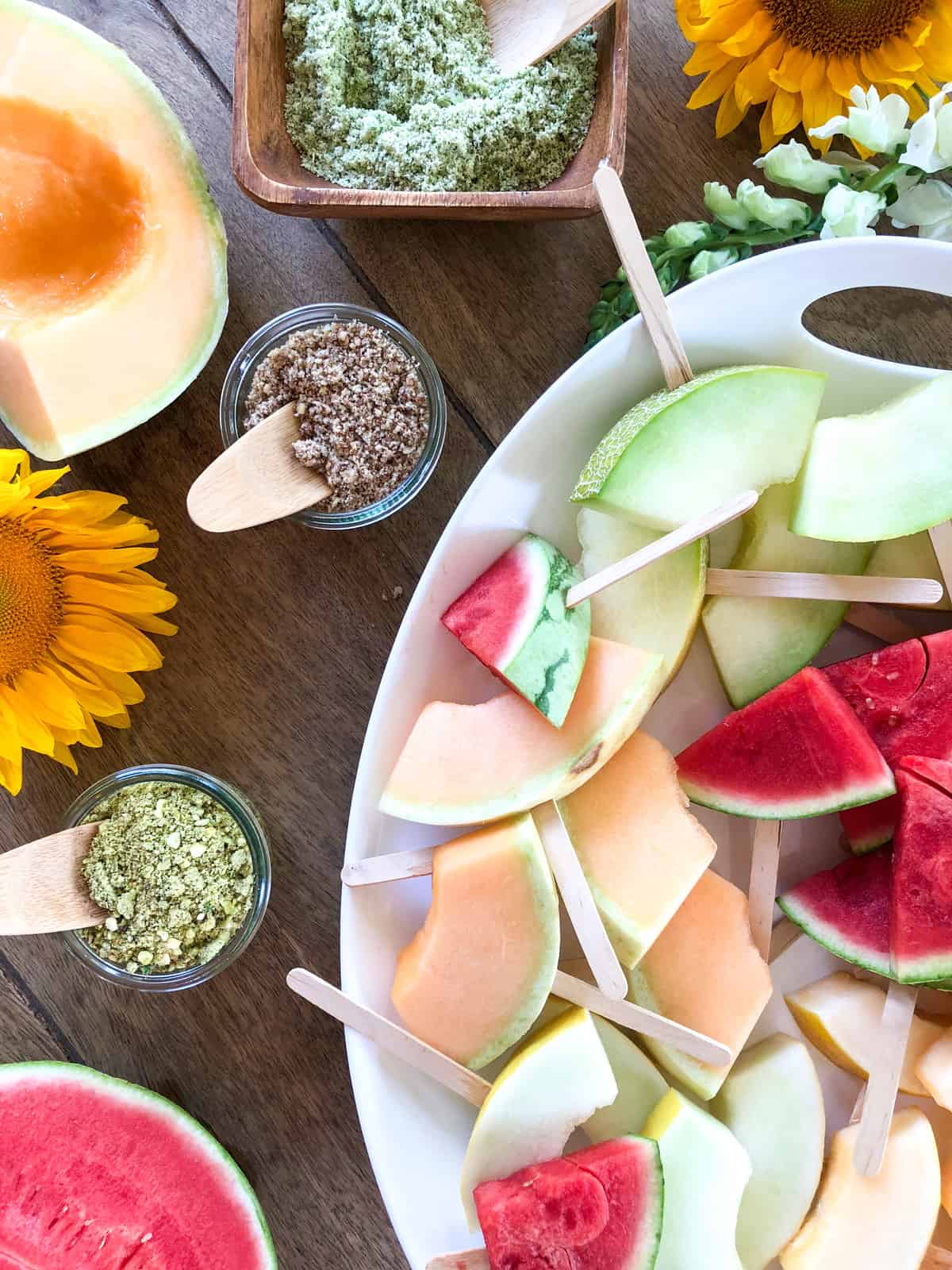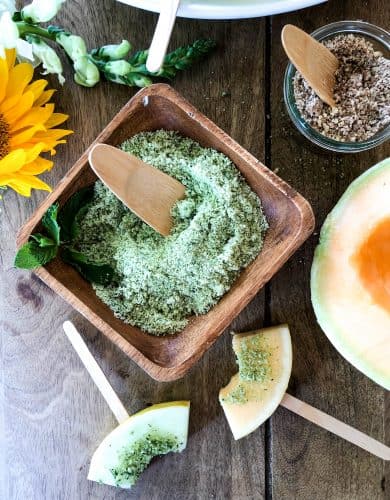 What is watermelon salt?
Watermelon salt is exactly what it sounds like, salt for watermelon! You can sprinkle all sorts of salt on watermelon from a pinch of table salt to a hearty dose of herb-infused salts. Anything goes when it comes to kicking up the flavor of your favorite summer fruit a few notches!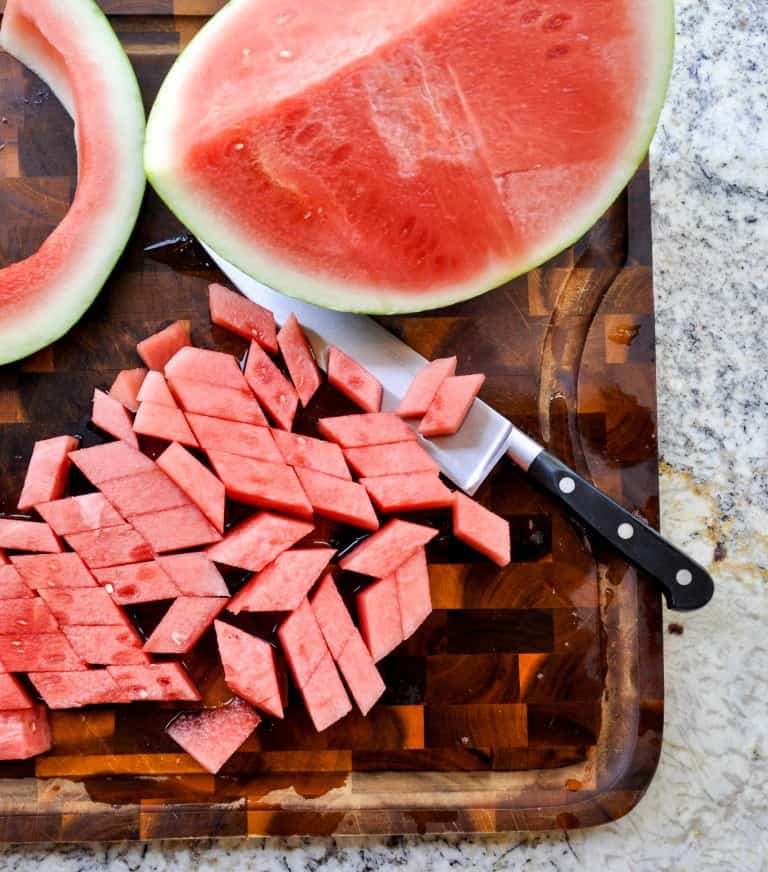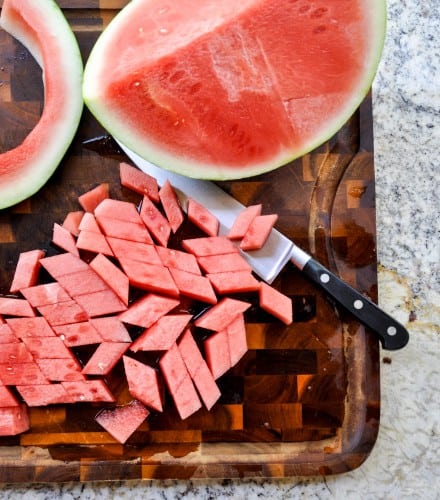 Why does salt make watermelon taste sweeter?
Salt is a great way to enhance any melon's, natural sweetness. Salting watermelon doesn't just affect the taste though, it also improves a melon's texture.
A little sprinkle of salt over the flesh of a melon brings all the liquid to the surface of this water-rich fruit. As a result, every single bite you take is as juicy and sweet as it could ever possibly get!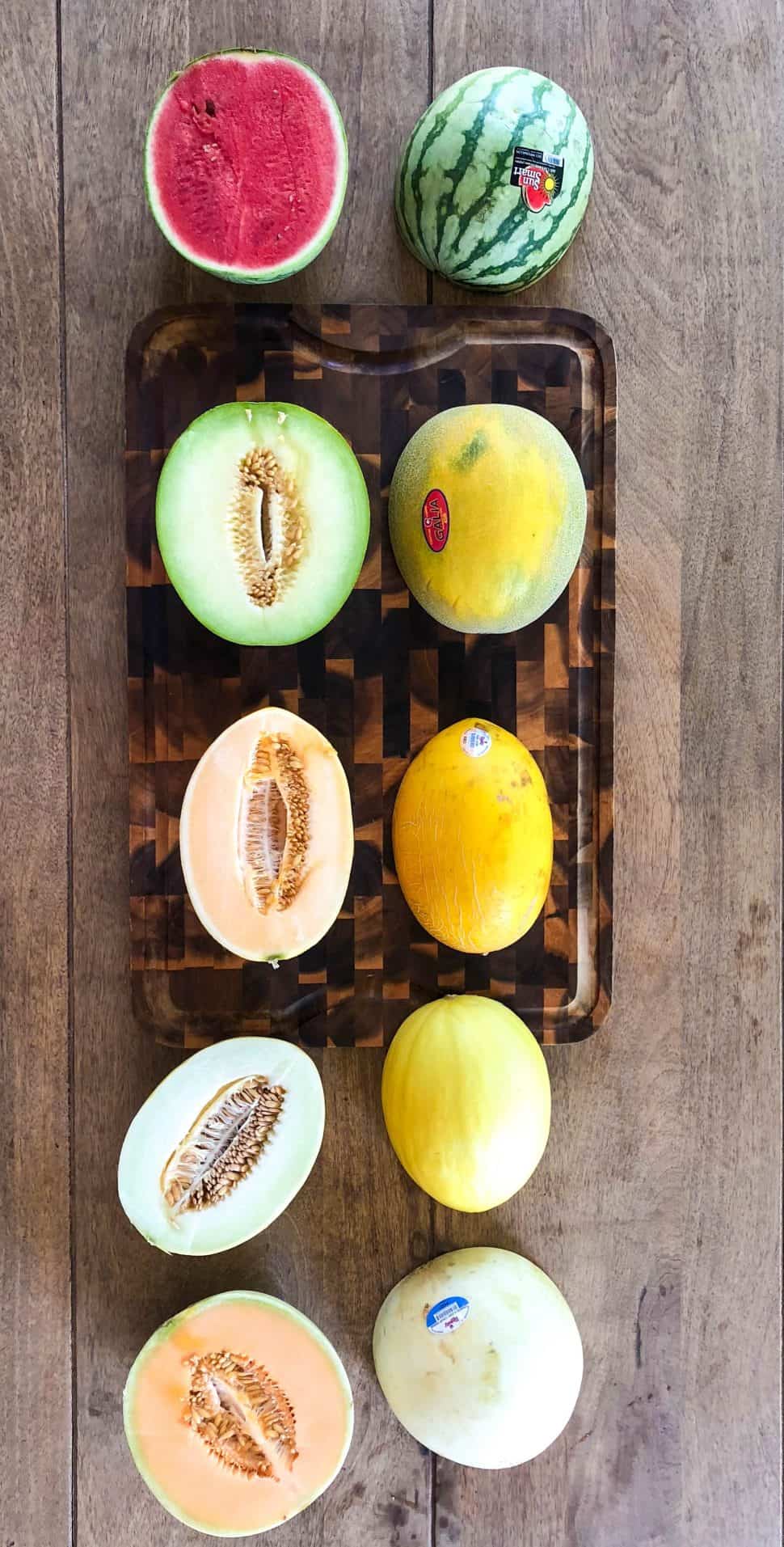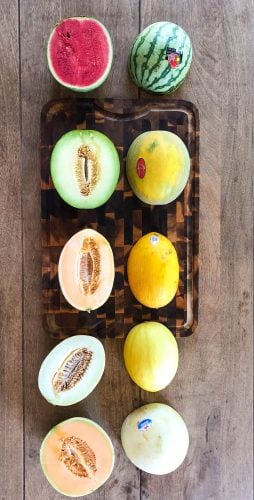 What types of melon taste even better with a sprinkle of salt?
Of course, salt tastes incredible sprinkled on watermelons, but other melon varieties really shine with a sprinkle of salt too!
We gave traditional red seedless watermelon, Canary, Galia, Hami, and an orange flesh Honeydew the salt treatment for our research purposes and you know what, they were all a hit!
They all have their own distinct flavor and texture and had the right amount of sweetness to really play well with the addition of the watermelon salt.
All California melons are perfect for a Melon Bar!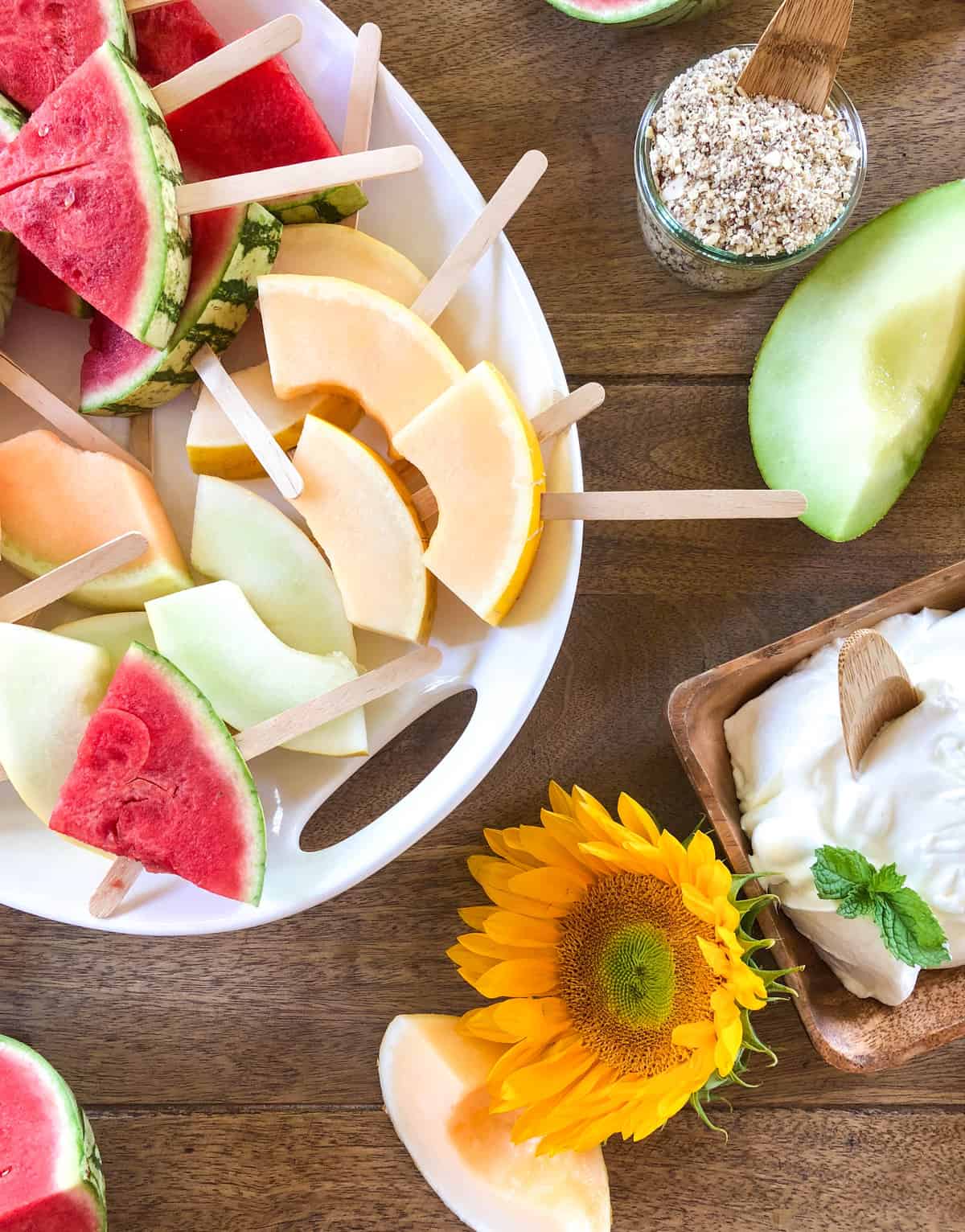 We LOVE fun food activities for gatherings and this DIY melon bar is our go-to simple entertaining solution for the summer season!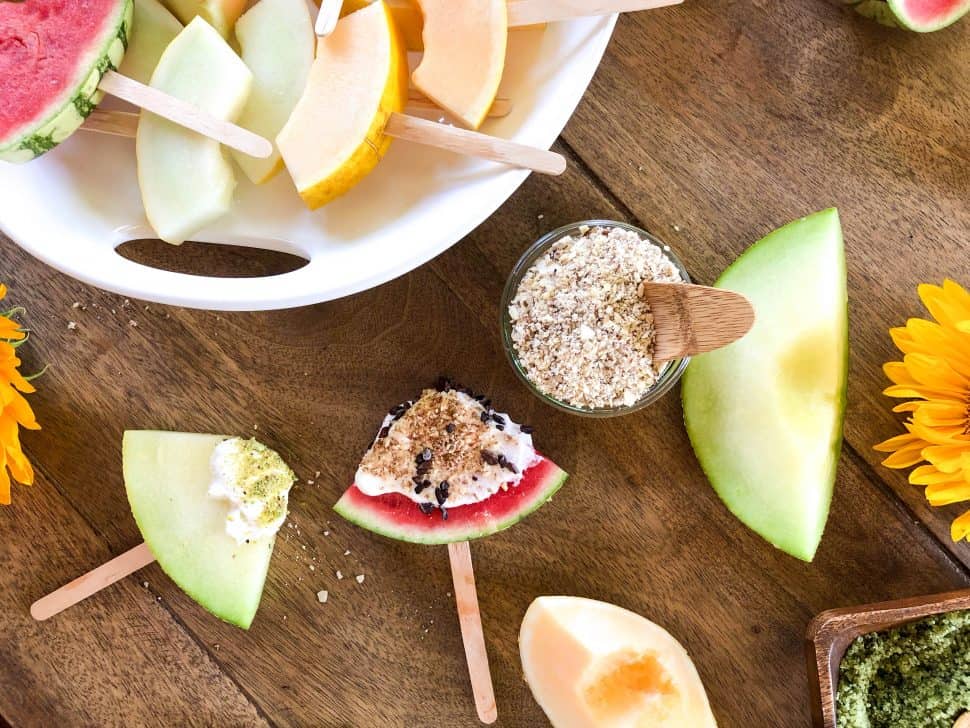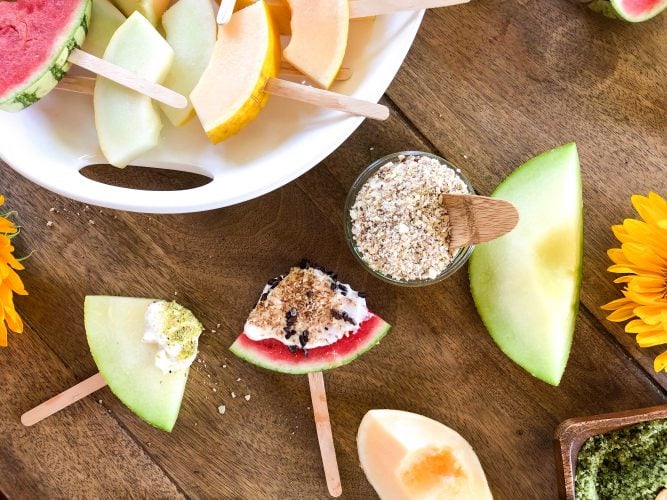 3 easy steps to cut melons for a DIY Watermelon Salt Melon Bar!
Cut each melon lengthwise and remove the seeds and pulp from each melon.
Slice in half crosswise to make a wedge.
Cut the wedge in half and push in a popsicle stick.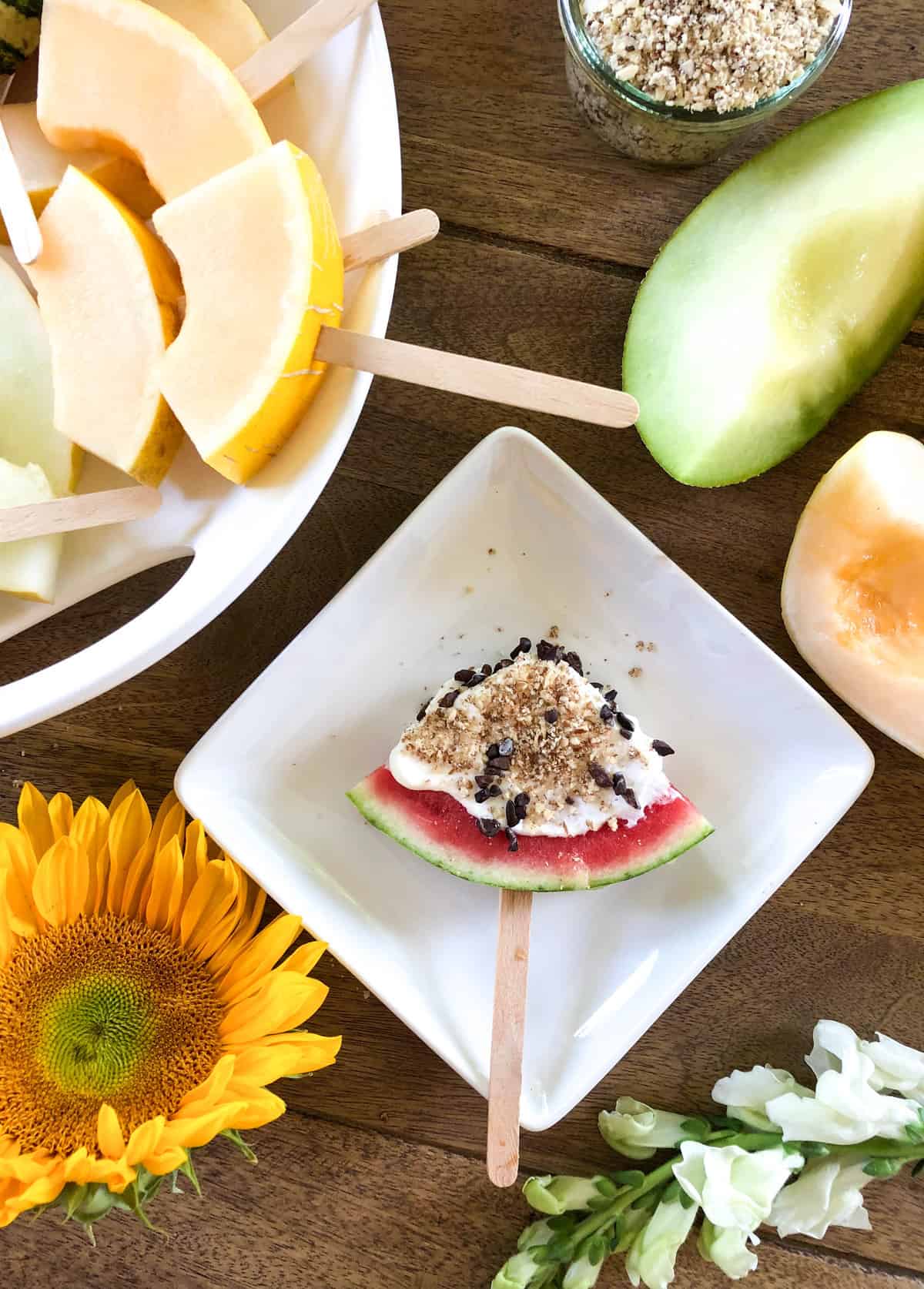 Go ahead and serve sweet toppings too with your watermelon this summer!
While most of the adults in our life love a savory watermelon topper, the kids prefer the sweeter side of things. And why should they be left out of the fun?! Here are a few ideas for ways to provide watermelon toppings for every kind of eater this summer.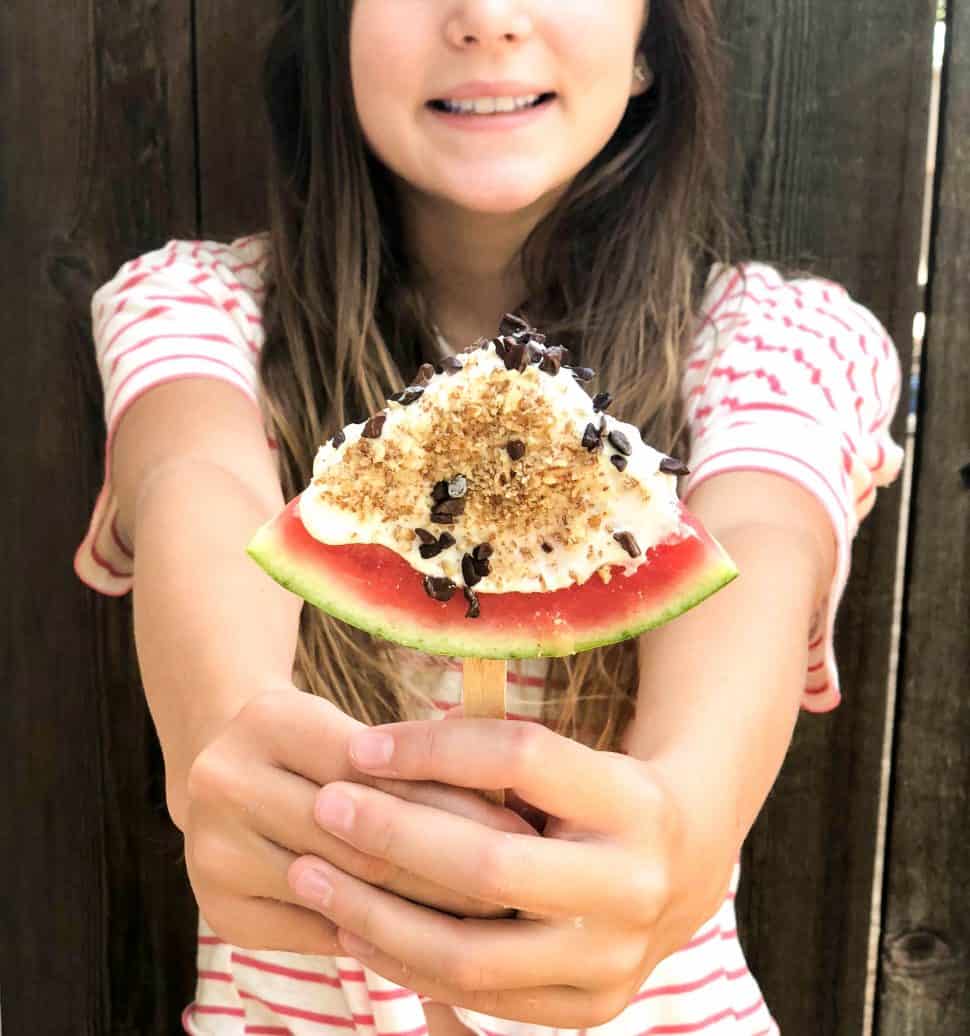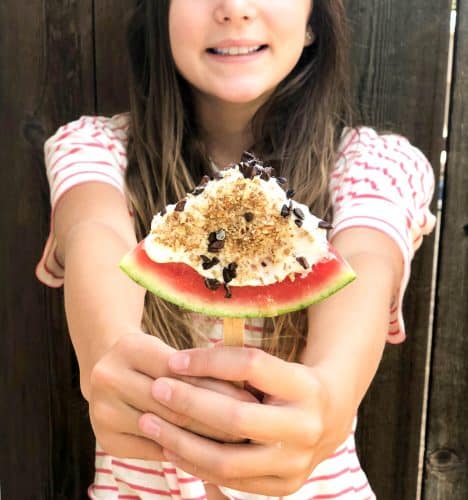 More sweet and savory topping ideas for fresh melon!
Whipped cream or whipped coconut cream.
Finely chopped nuts: almonds, pecans, and pistachios
Cocoa nibs or mini chocolate chips.
A hot honey drizzle.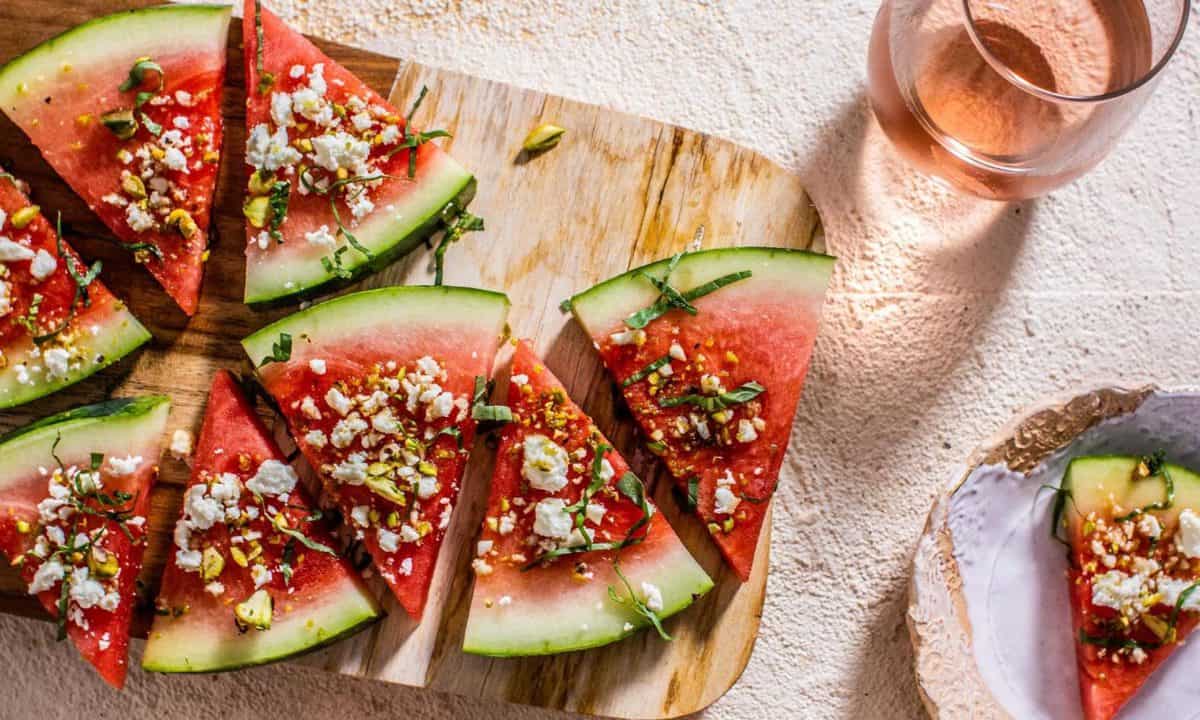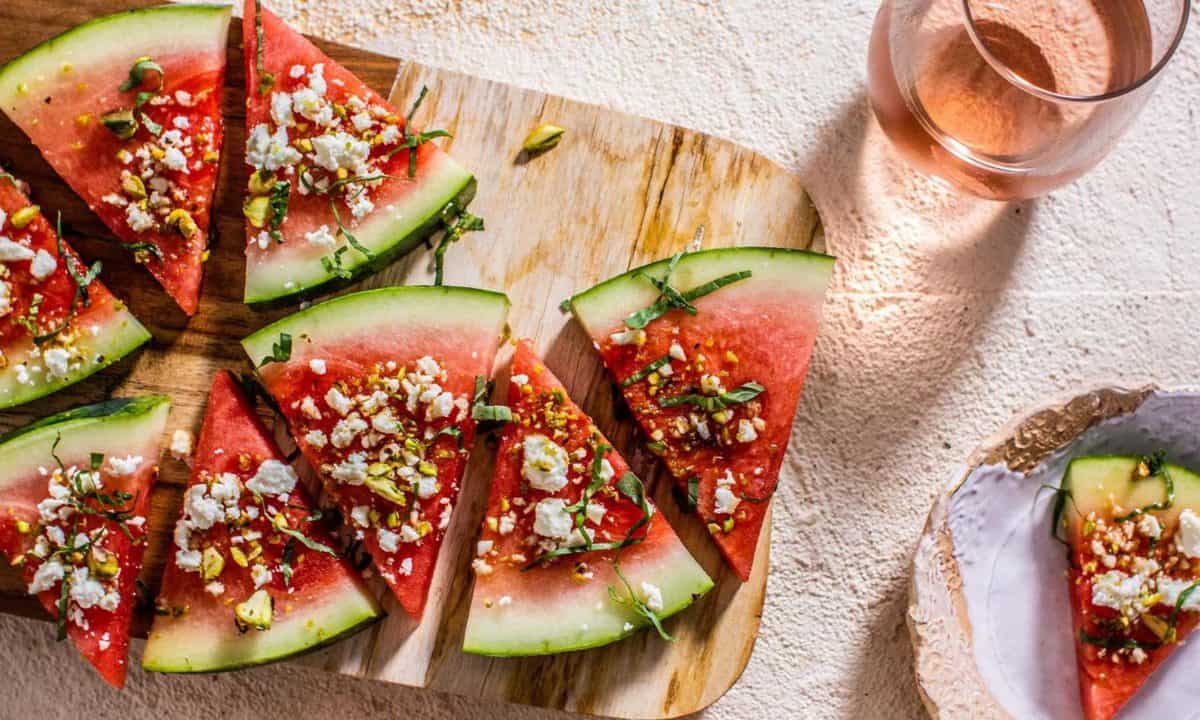 Hungry for more melon recipes?! Keep scrolling.
Melon season may be short, but we are LONG on ideas for ways to use them. From cocktails to salads and just about everything in between the article below has more than enough melon recipe inspiration to get you through the season.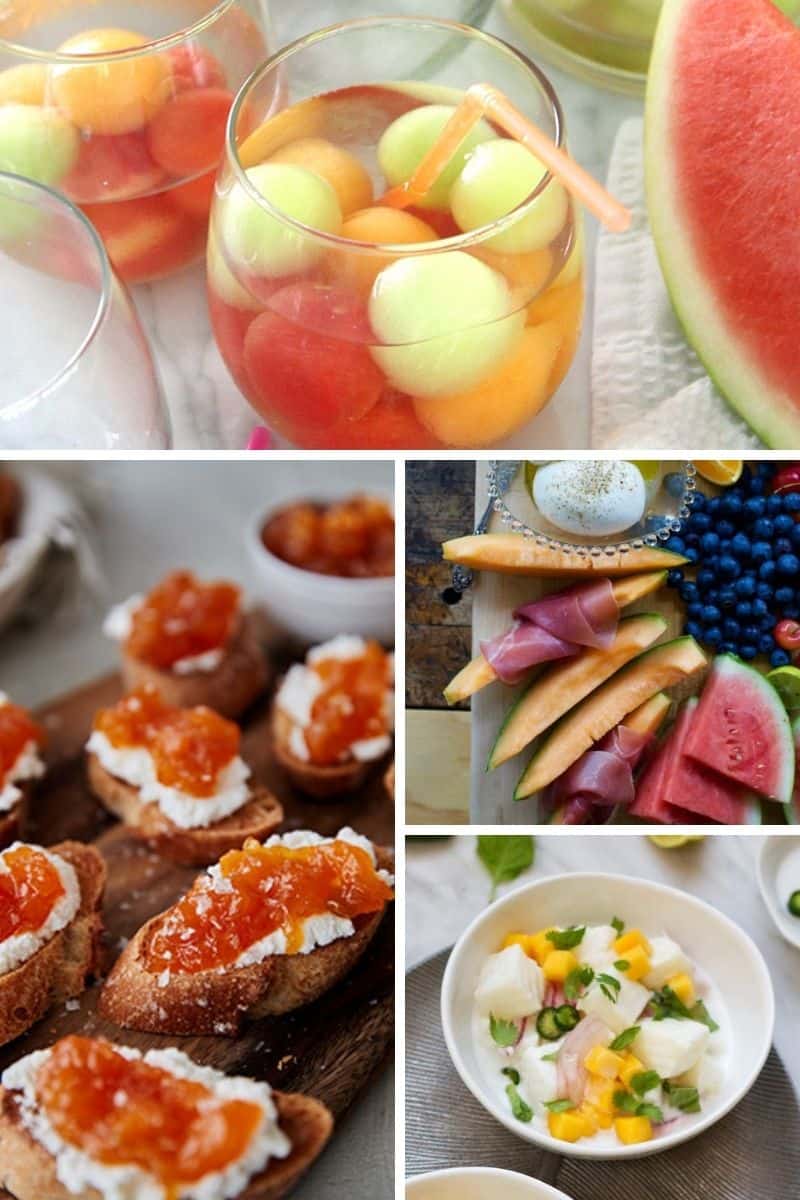 Ask and you shall receive! We have SO many melon recipes in this round-up that it's hard to know where to start.
Craving more CA Grown goodness? Follow us on Pinterest for fresh and fabulous recipe inspiration!
BE SURE TO SHARE YOUR FAVORITE WATERMELON TOPPINGS WITH US BY SNAPPING A PIC AND TAGGING US ON SOCIAL USING #CAGROWN.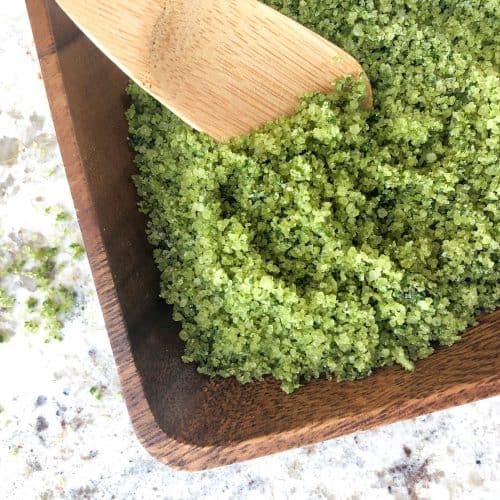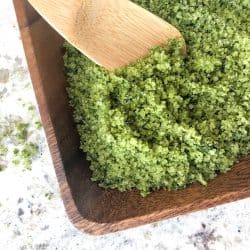 Mint Watermelon Salt
This incredibly delicious and versatile Mint Watermelon Salt recipe adds flavor and texture to melon, but also to salads, soups, and even lamb!
Ingredients
1 cup coarse salt
1/2 cup fresh mint leaves packed
Instructions
Place the fresh mint in a blender and chop until very fine.

Add the salt and pulse to combine.

Remove the mixture from the blender and store in a cool dry place for up to 6 months.