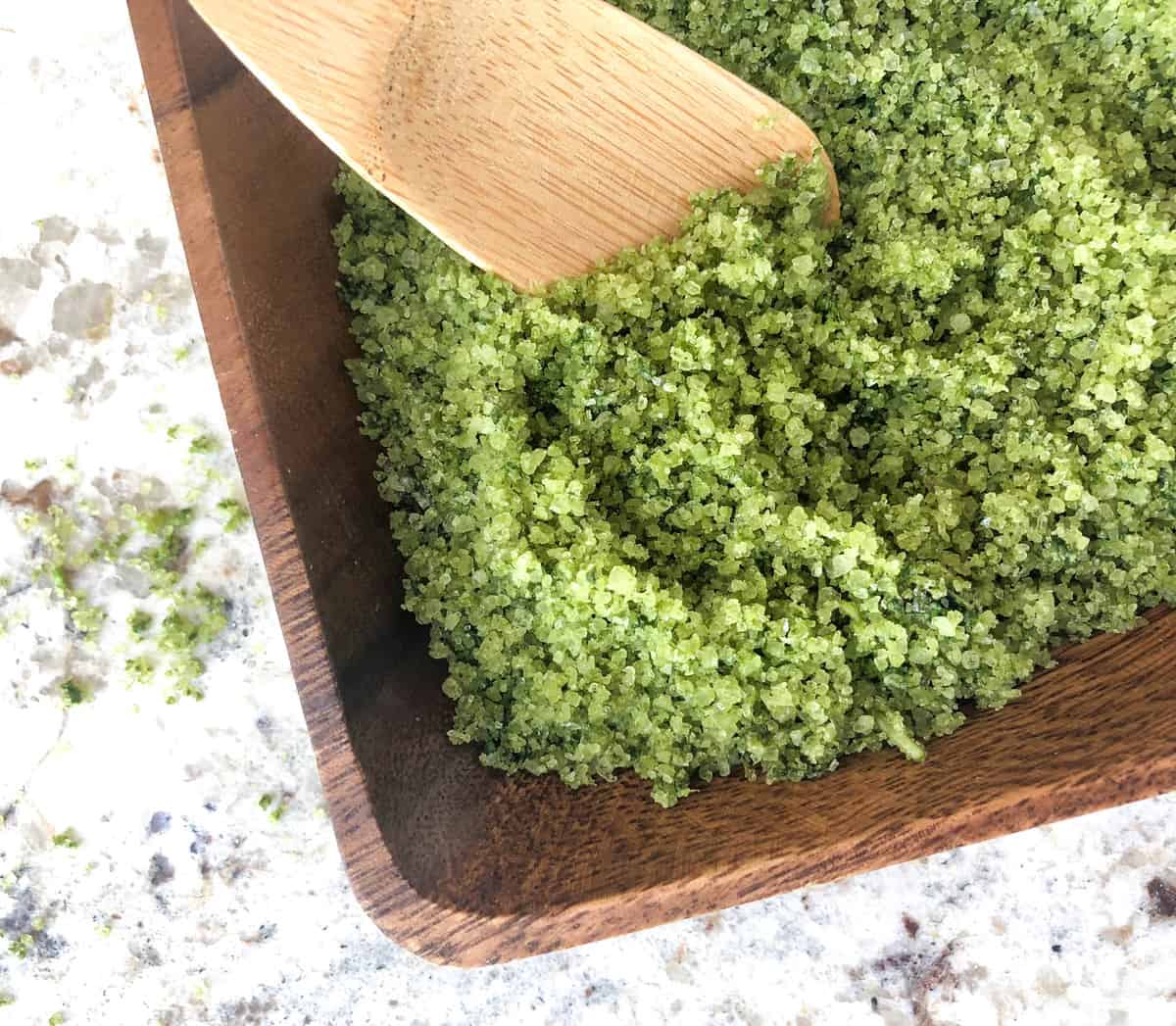 CA GROWN Blog
Discover. Learn. Connect.
Eat the Season!
Sign Up For Weekly Recipes
« Back to Recipes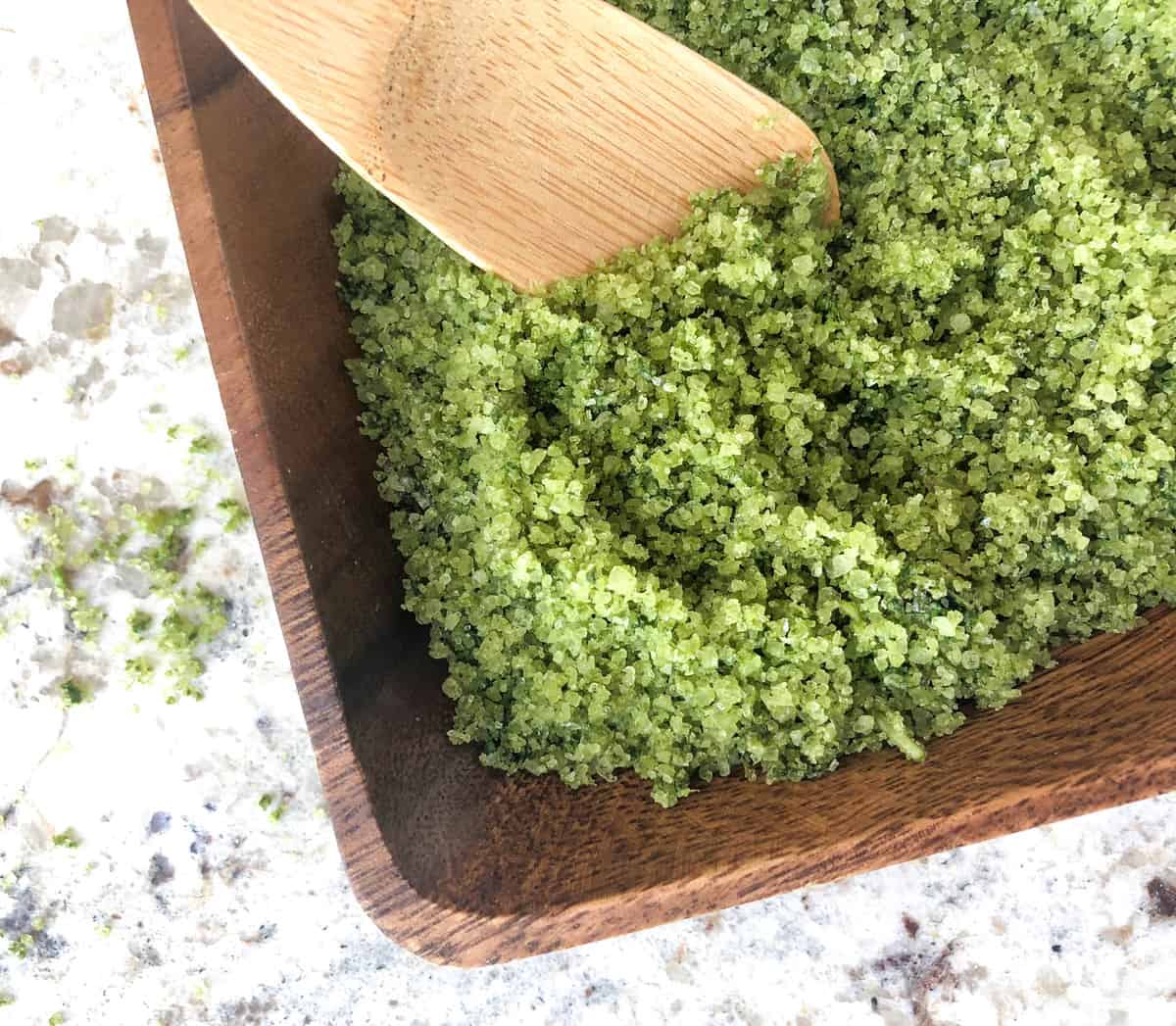 Basil Salt
Flavored salts are all the rage these days.
Use them as a finishing salt for any dish, or use it to infuse flavor into meats while cooking.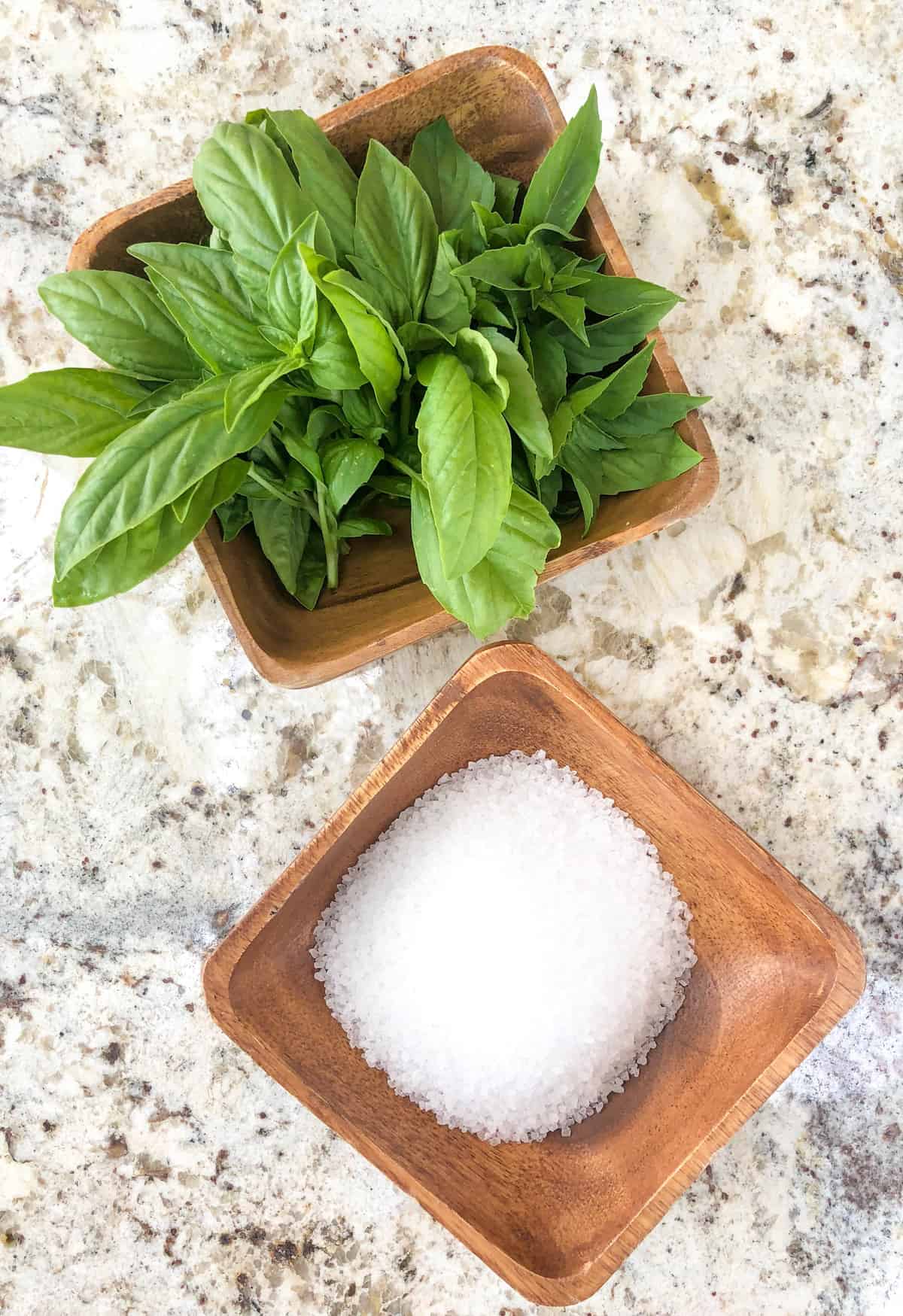 I started with coarse salt and fresh basil from my garden. I used a combination of Italian and Thai basil since I had both growing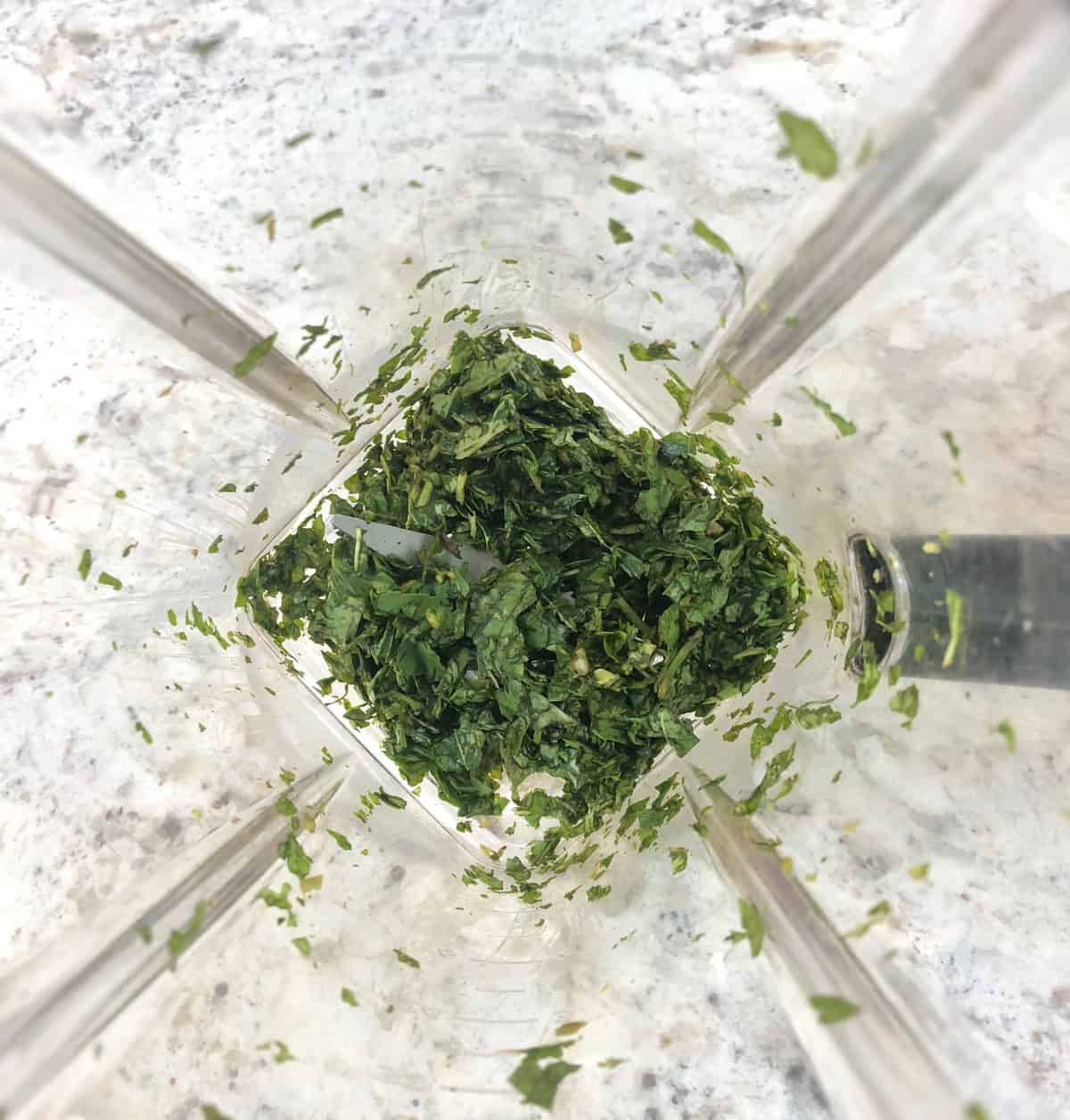 Throw the basil into a blender, stems and all, and chop fine.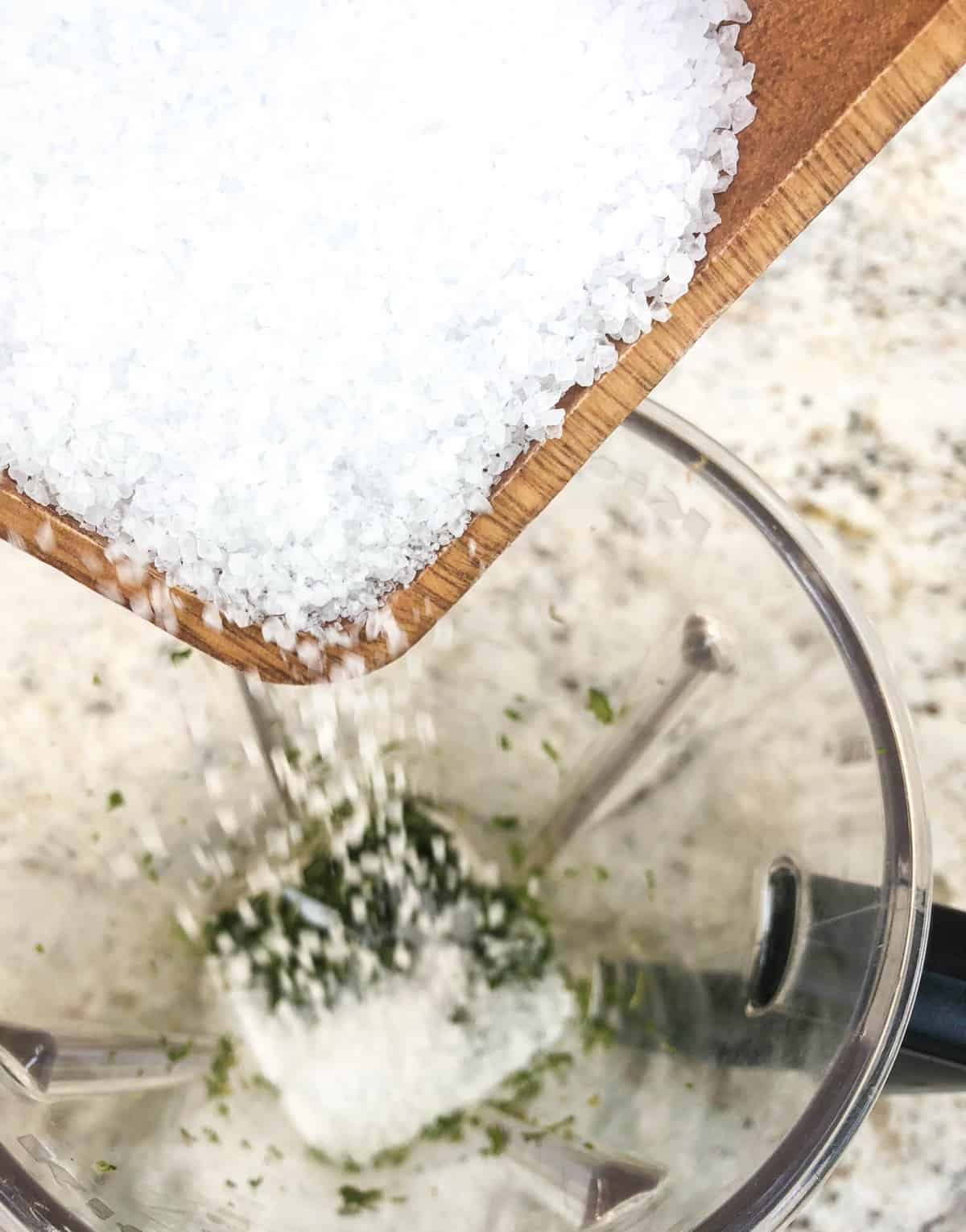 Add in the salt and pulse the blender until the salt and basil is combined well.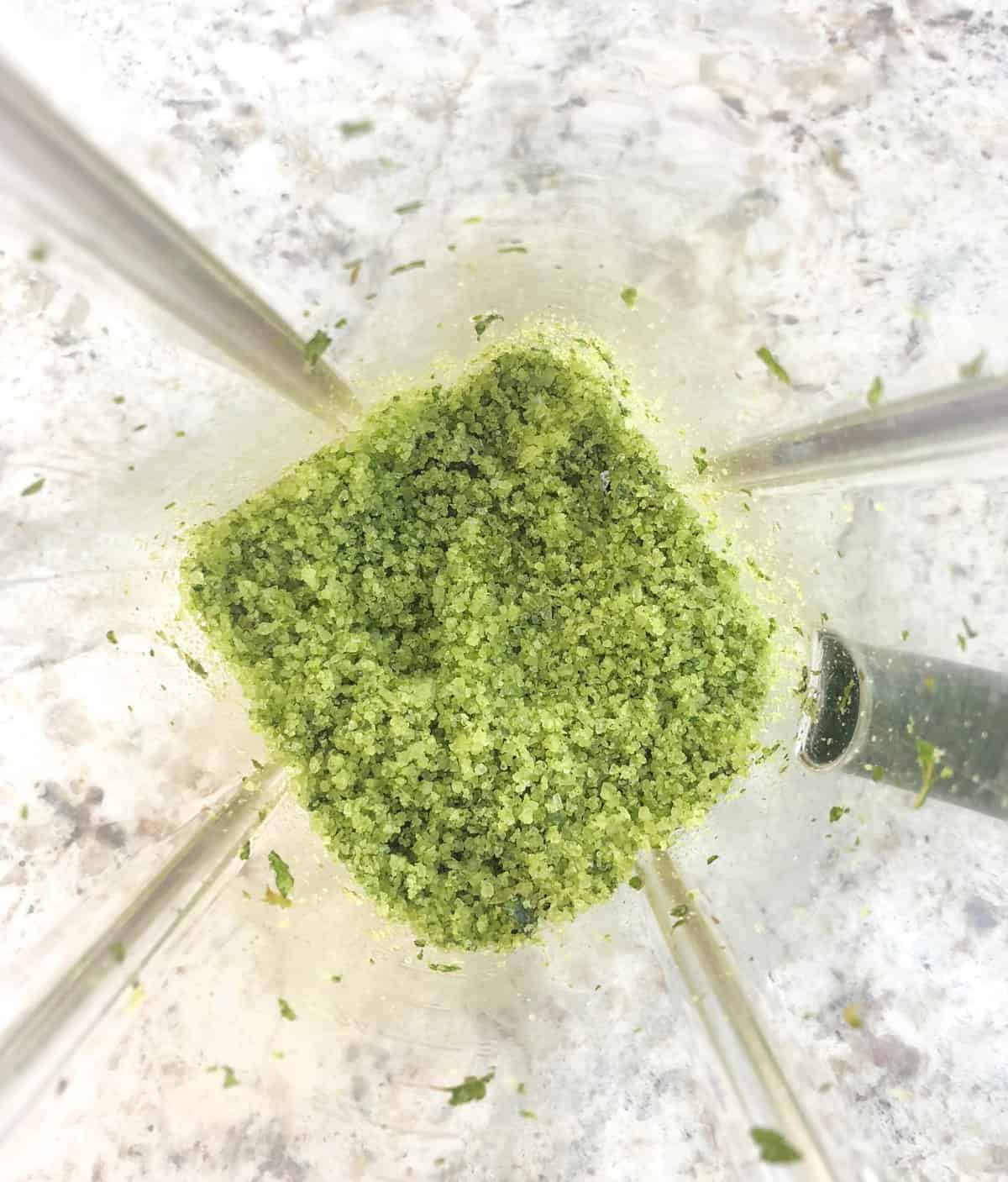 Remove the mixture from the blender and store in a cool dry place for up to 6 months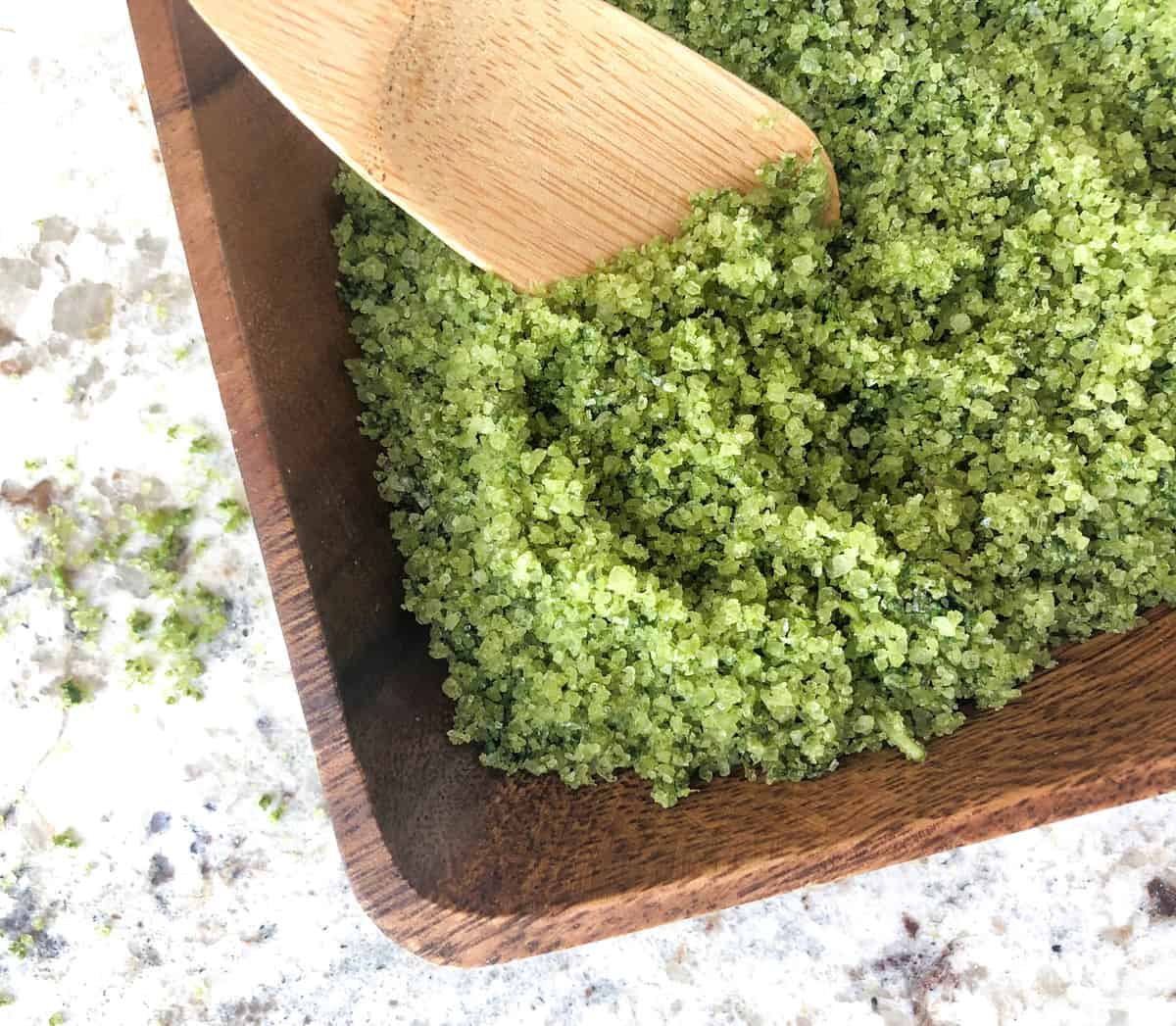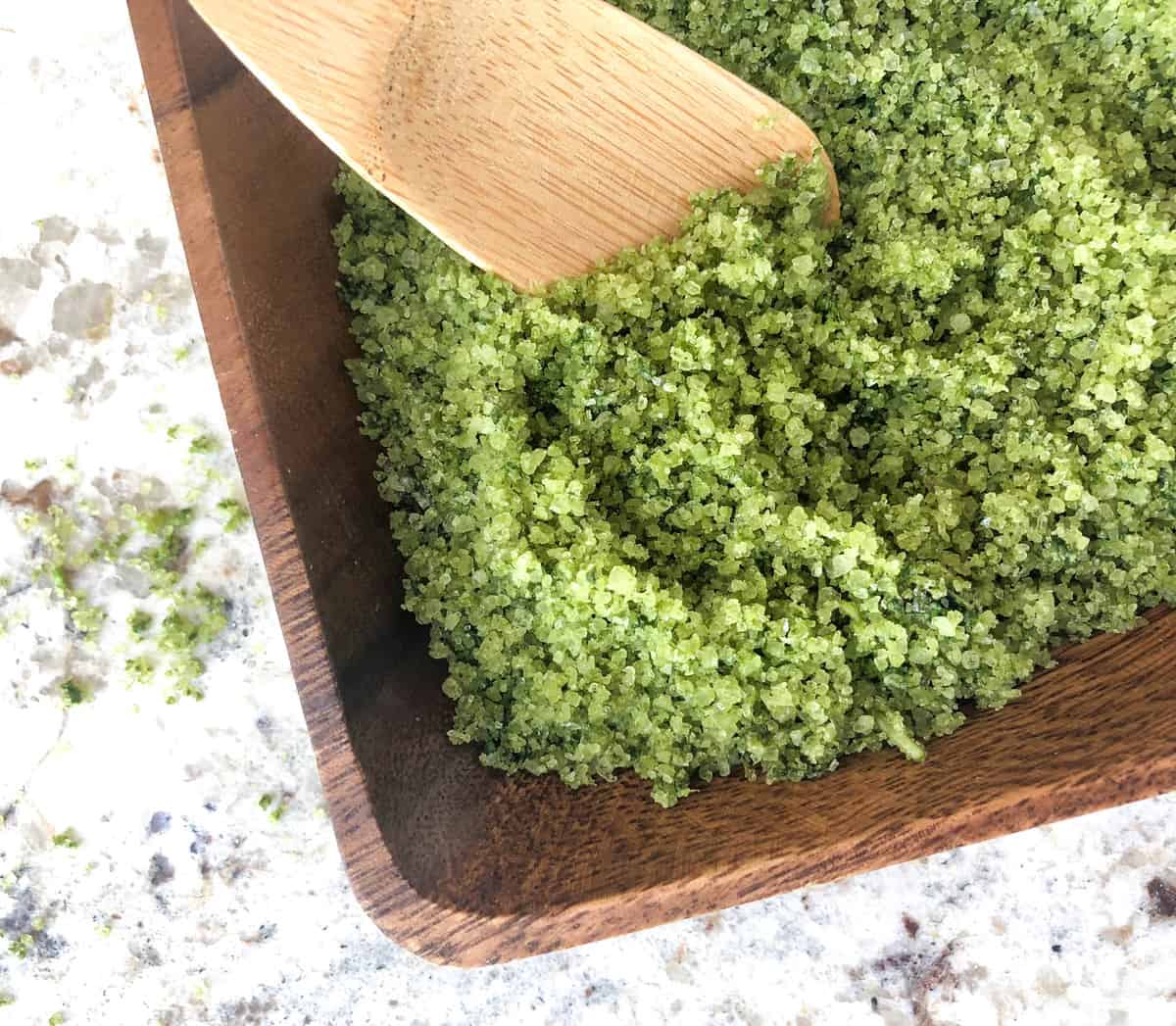 Use any fresh herbs that suit your fancy! I also made a mint version…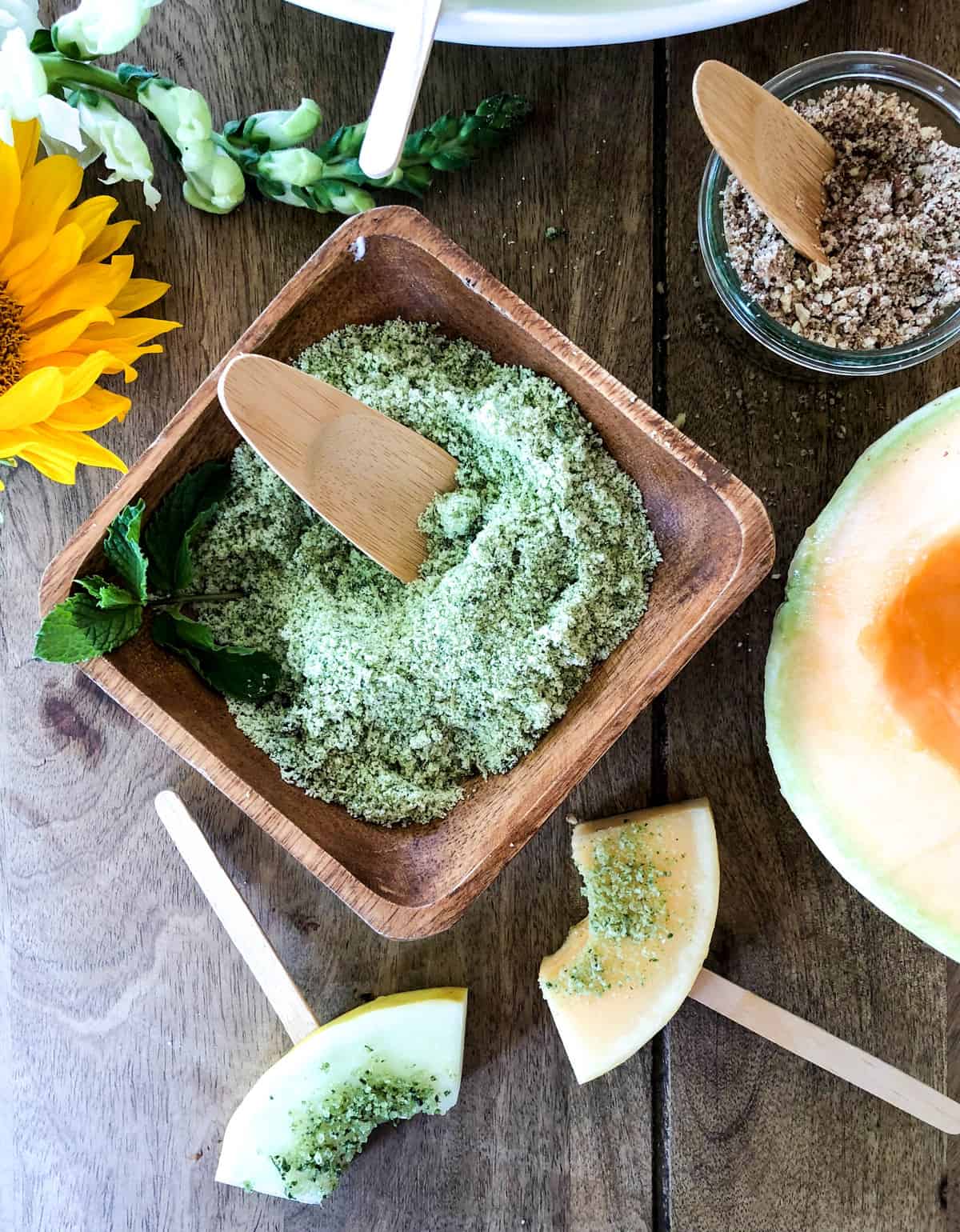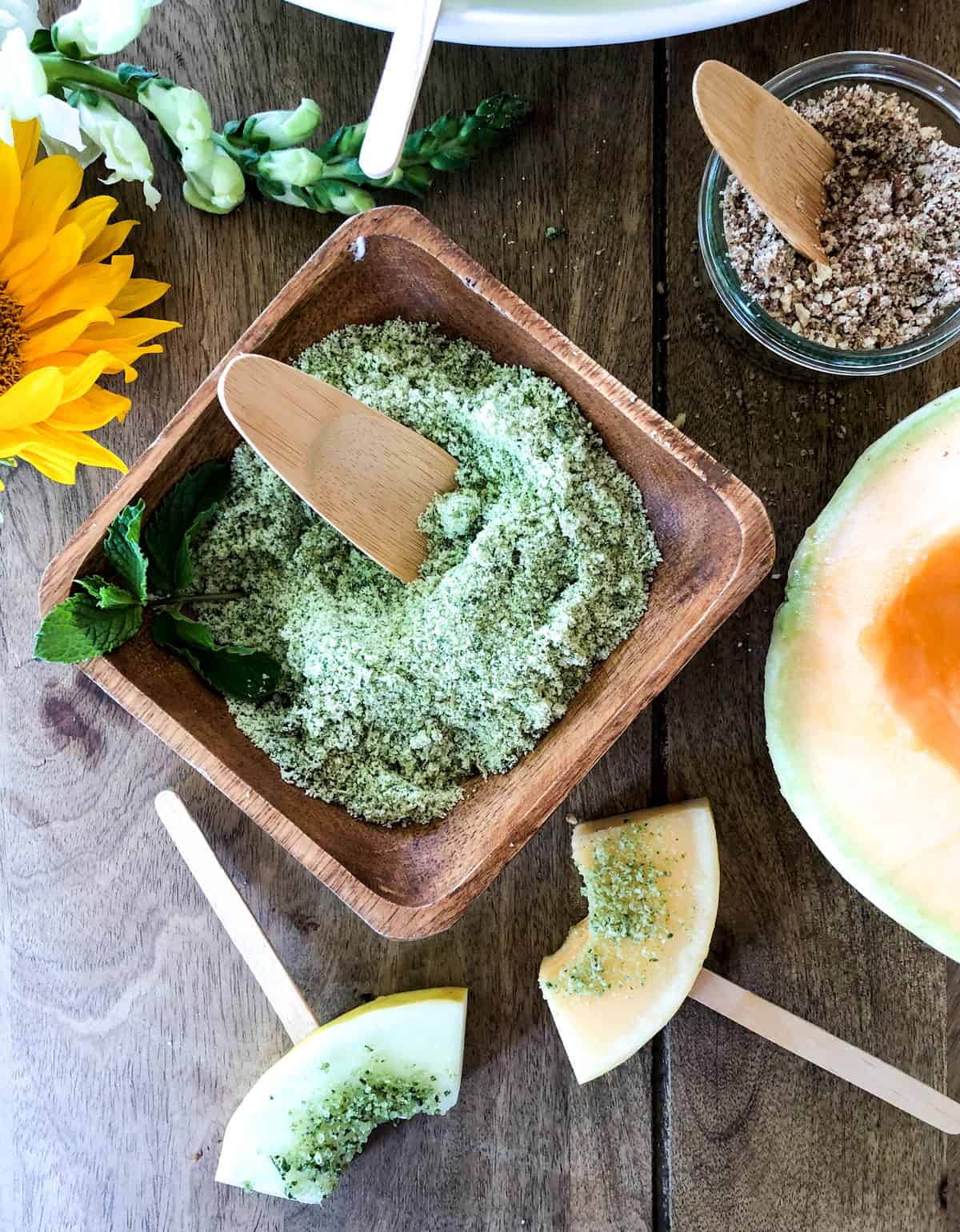 Perfect for our Summer Melon Bar
RECIPE
1 cup coarse salt
1/2 cup fresh basil leaves, packed.
Place the fresh basil in a blender and chop until very fine. Add the salt and pulse to combine.
Feel free to use any other fresh herb, such as mint, rosemary, etc.
I think a combination of flavors would work great too.
Store in a container for up to 6 months