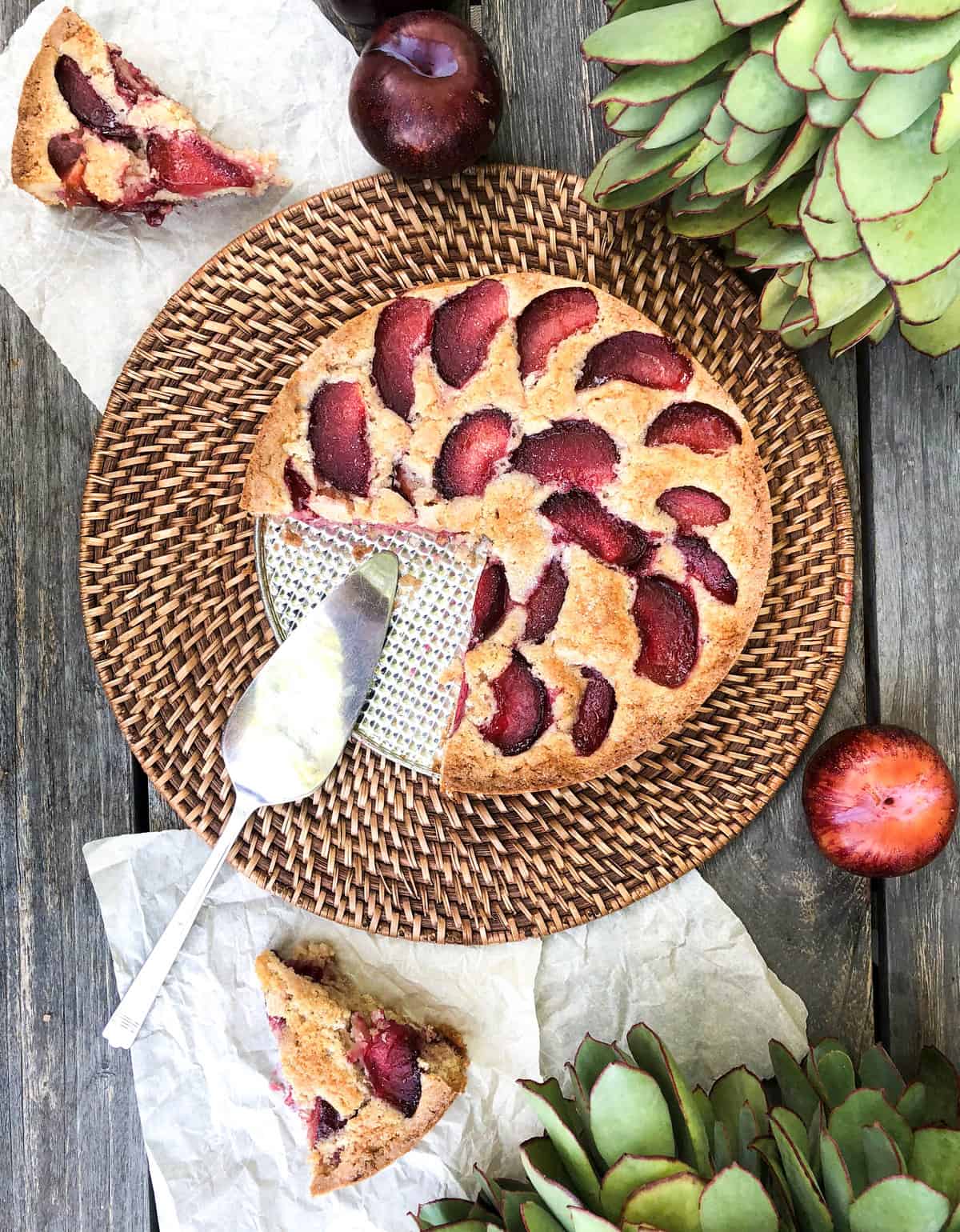 CA GROWN Blog
Discover. Learn. Connect.
Black Plum Cake
July 11, 2018
Eat the Season!
Sign Up For Weekly Recipes
« Back to Recipes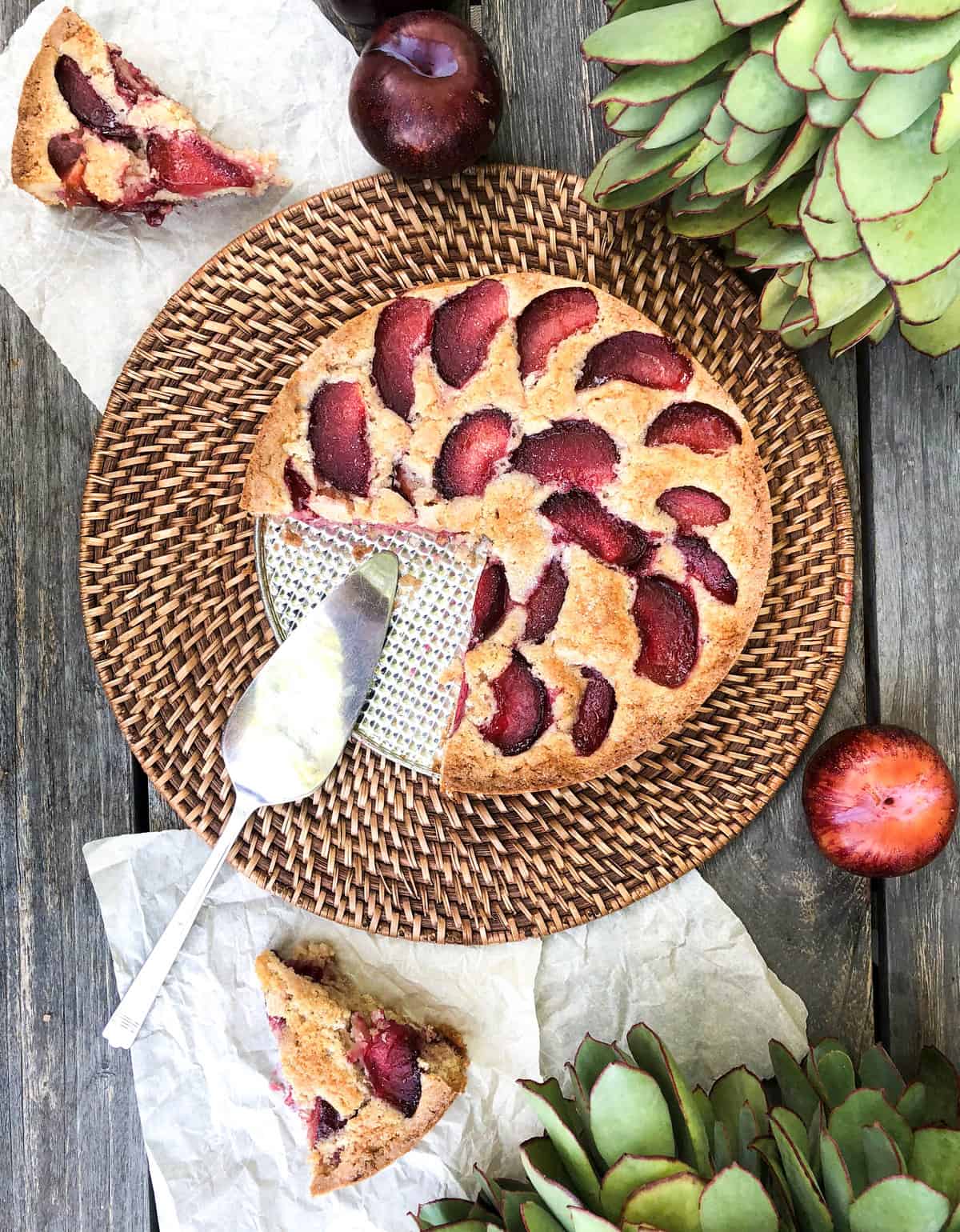 Black Plum Cake
Umm… WOW!
This smooth and flavorful cake is gorgeous and simple to make. The plums bake into the spice batter, causing the fruit to basically melt like butter. This method allows the texture to be one of the moistest cakes I've eaten!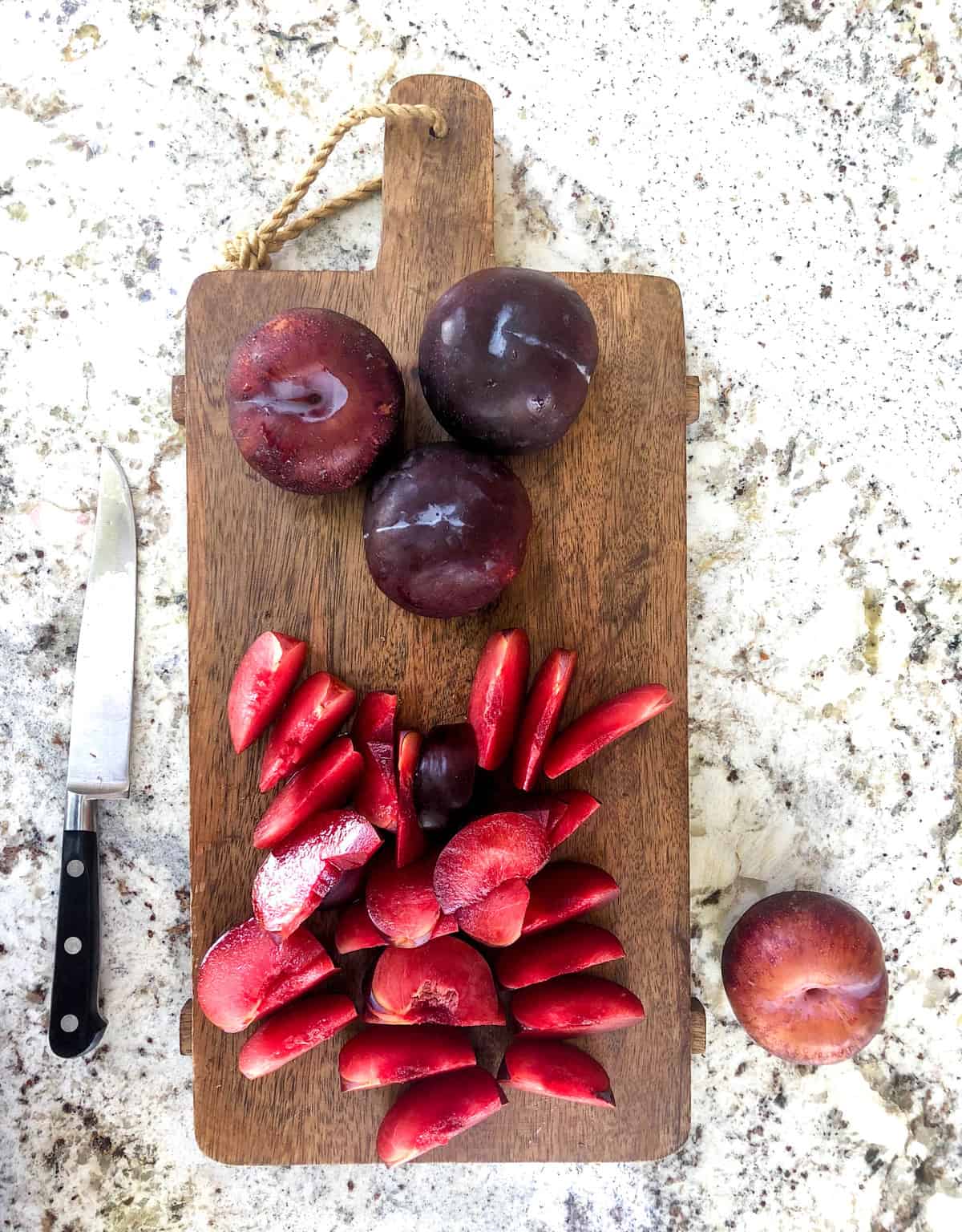 I started with California black plums. It's quite the phenomenon of a black plum having this beautiful crimson color flesh. The exterior is quite dark… black even, like it's namesake. But the interior is a brilliant red that is visually phenomenal in this cake.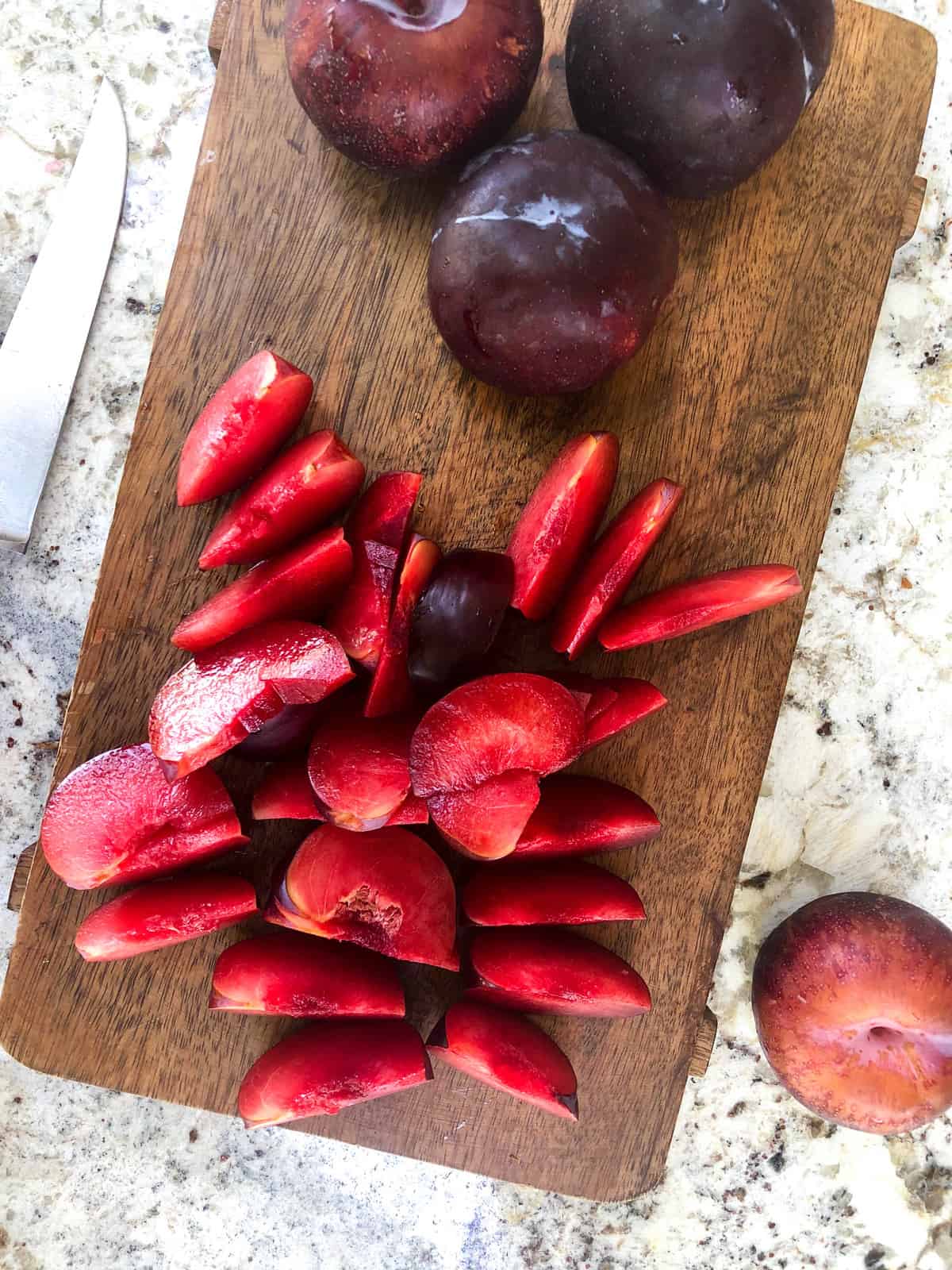 We halve, pit and quarter these bad boys.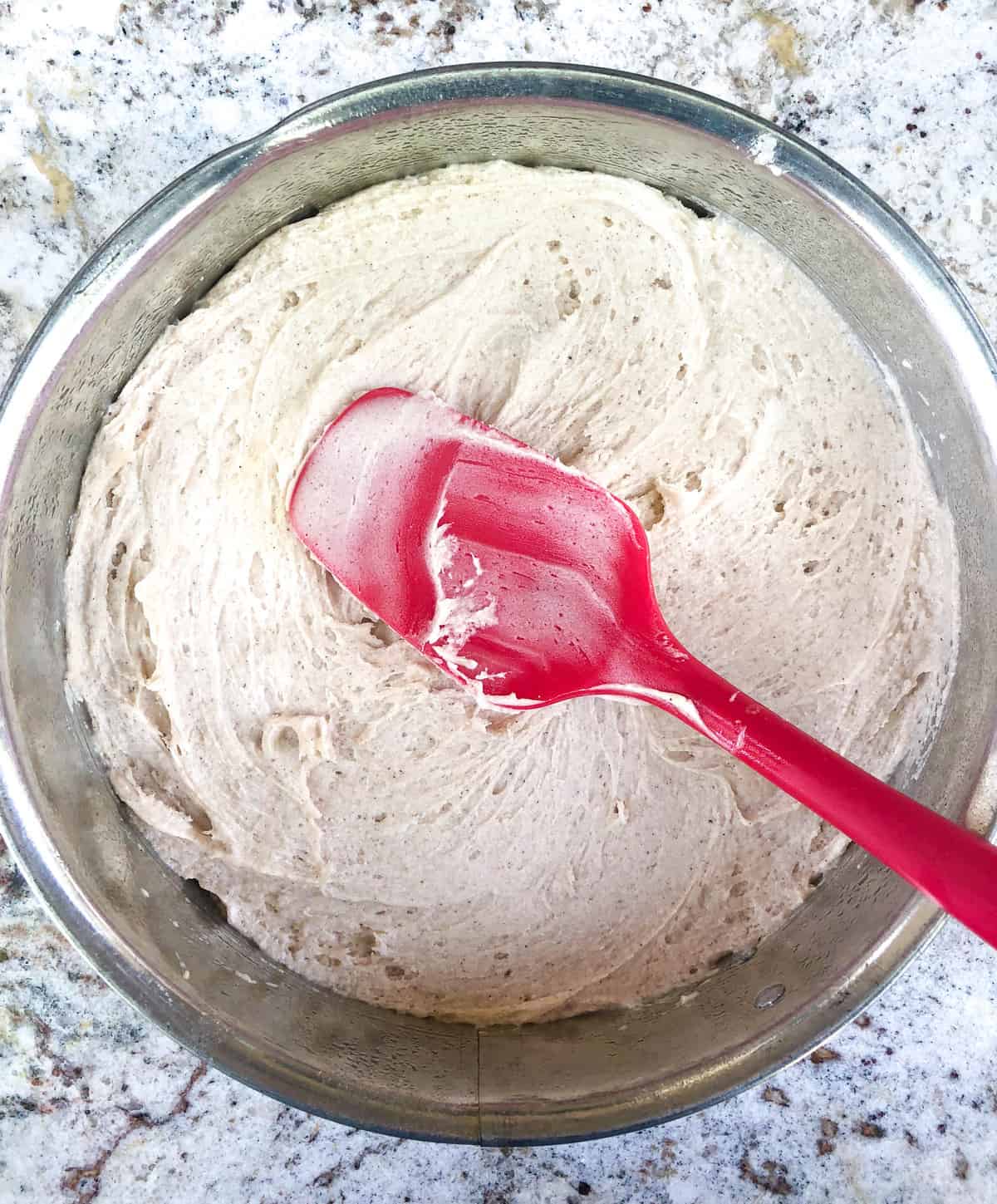 Prepare your batter and smooth out in a 9-inch springform pan.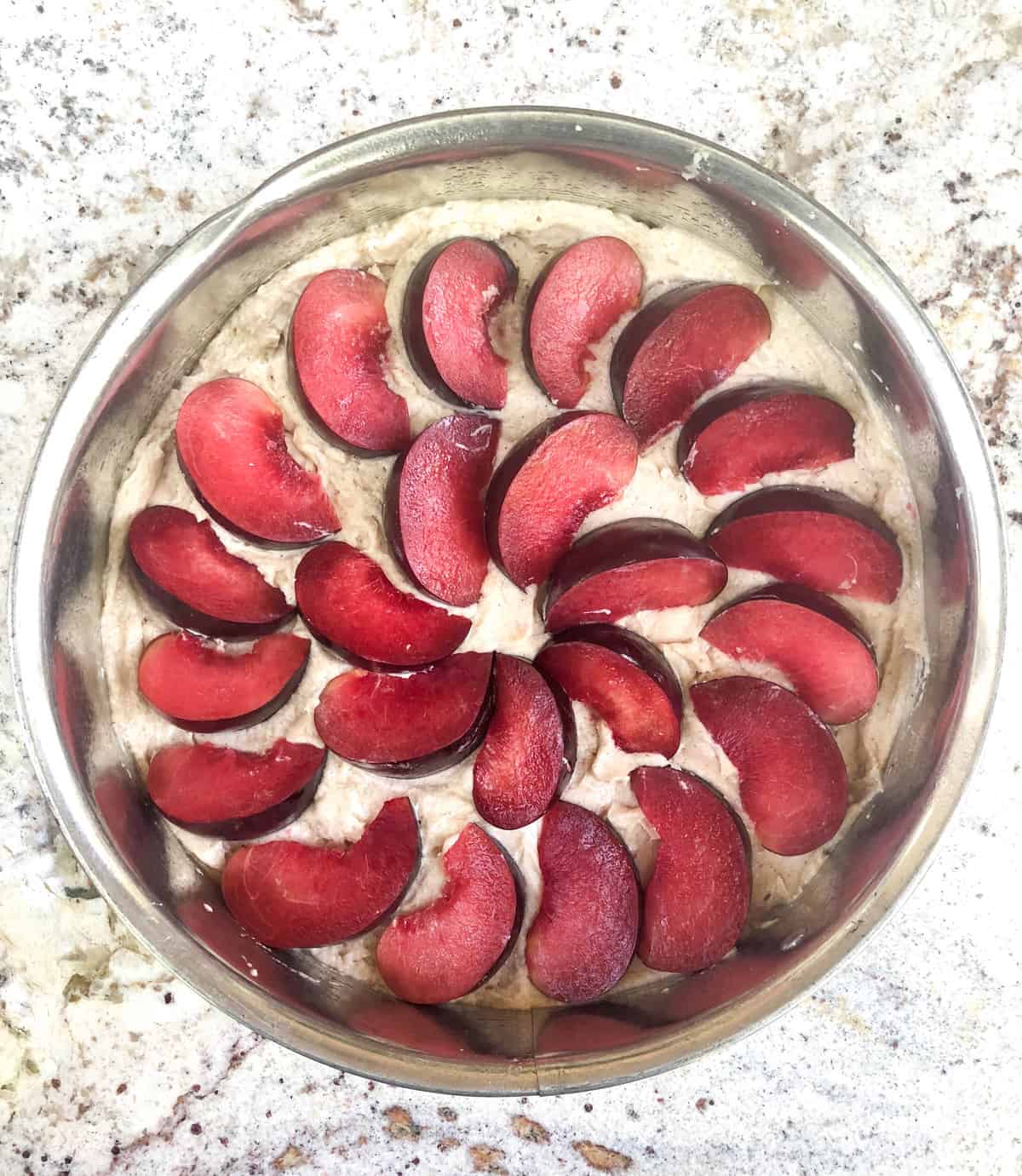 Arrange your quartered black plums in a beautiful pattern over the batter.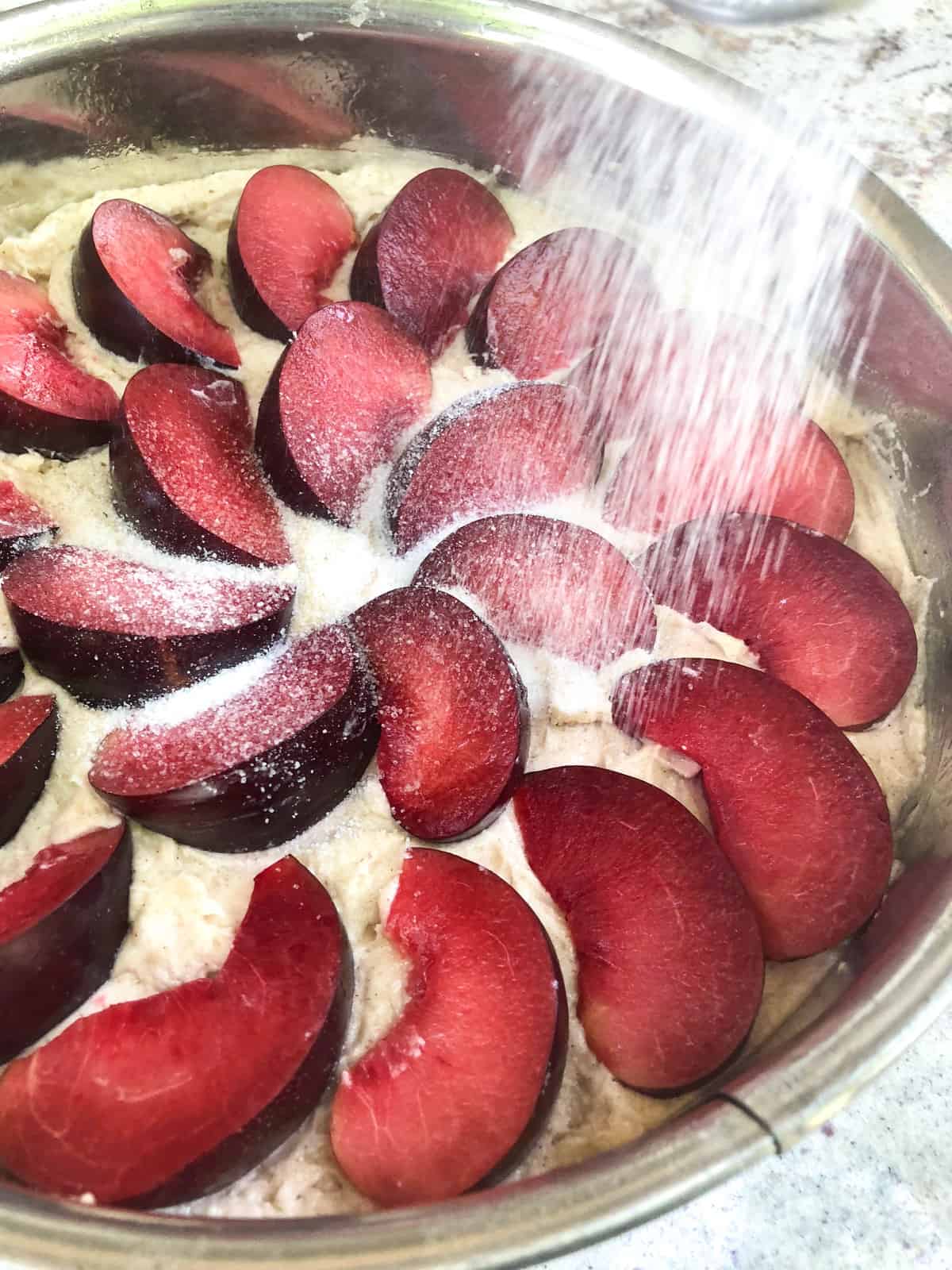 Top with a few teaspoons of sugar and bake for about an hour.
Easy as pie…. or cake!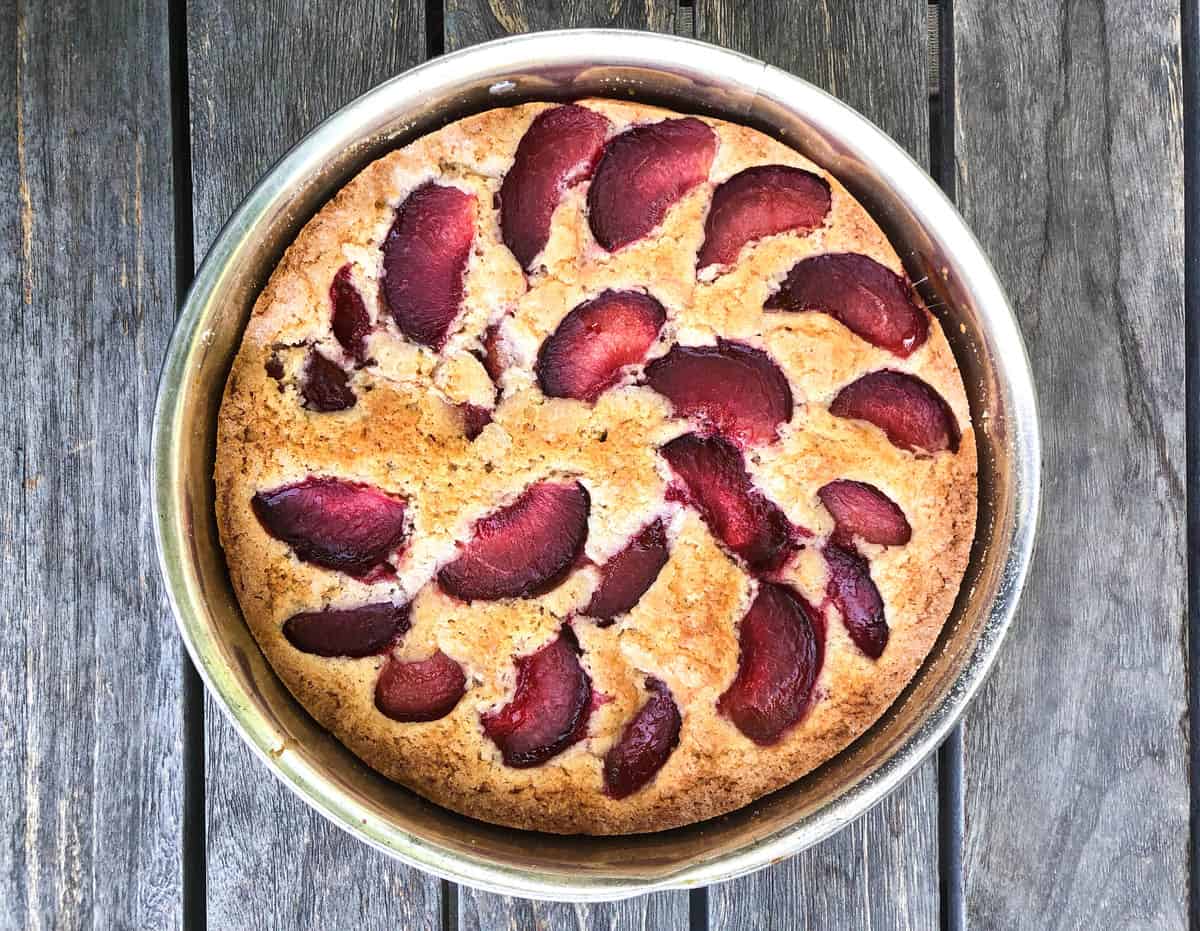 And what emerges is this luscious, velvety dream…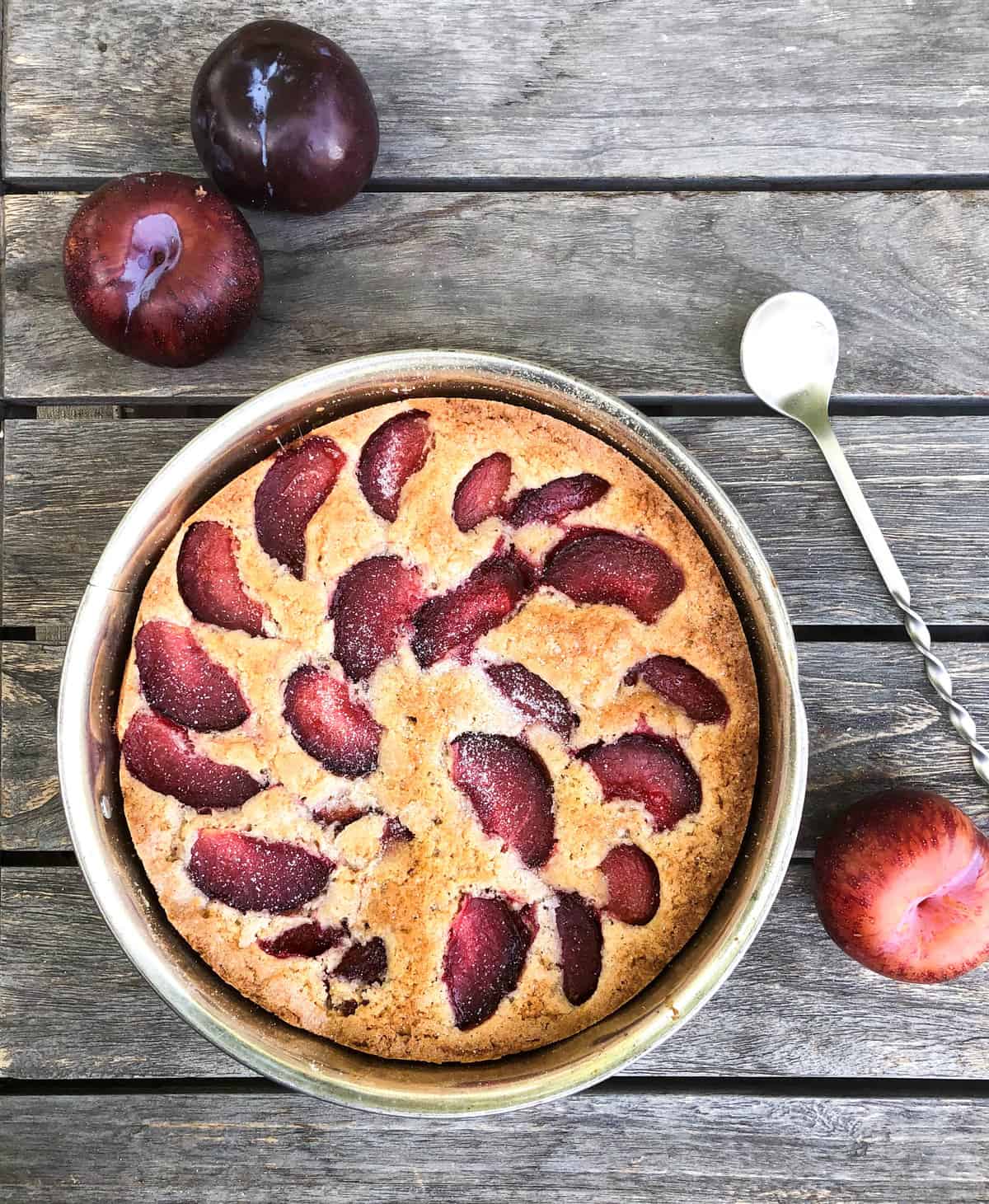 I added another few teaspoons of sugar before serving and released the cake from the side panel.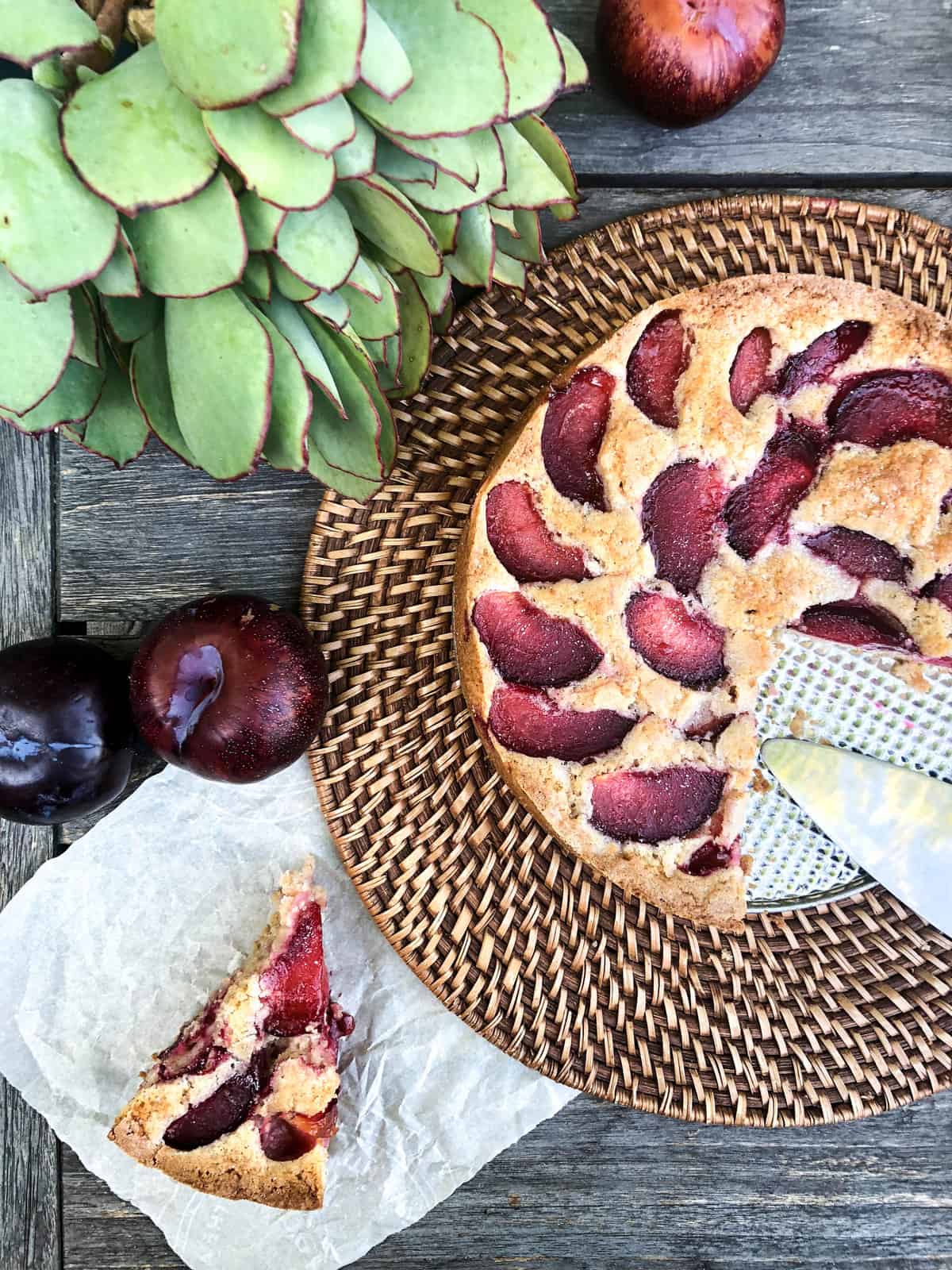 Well, hello gorgeous!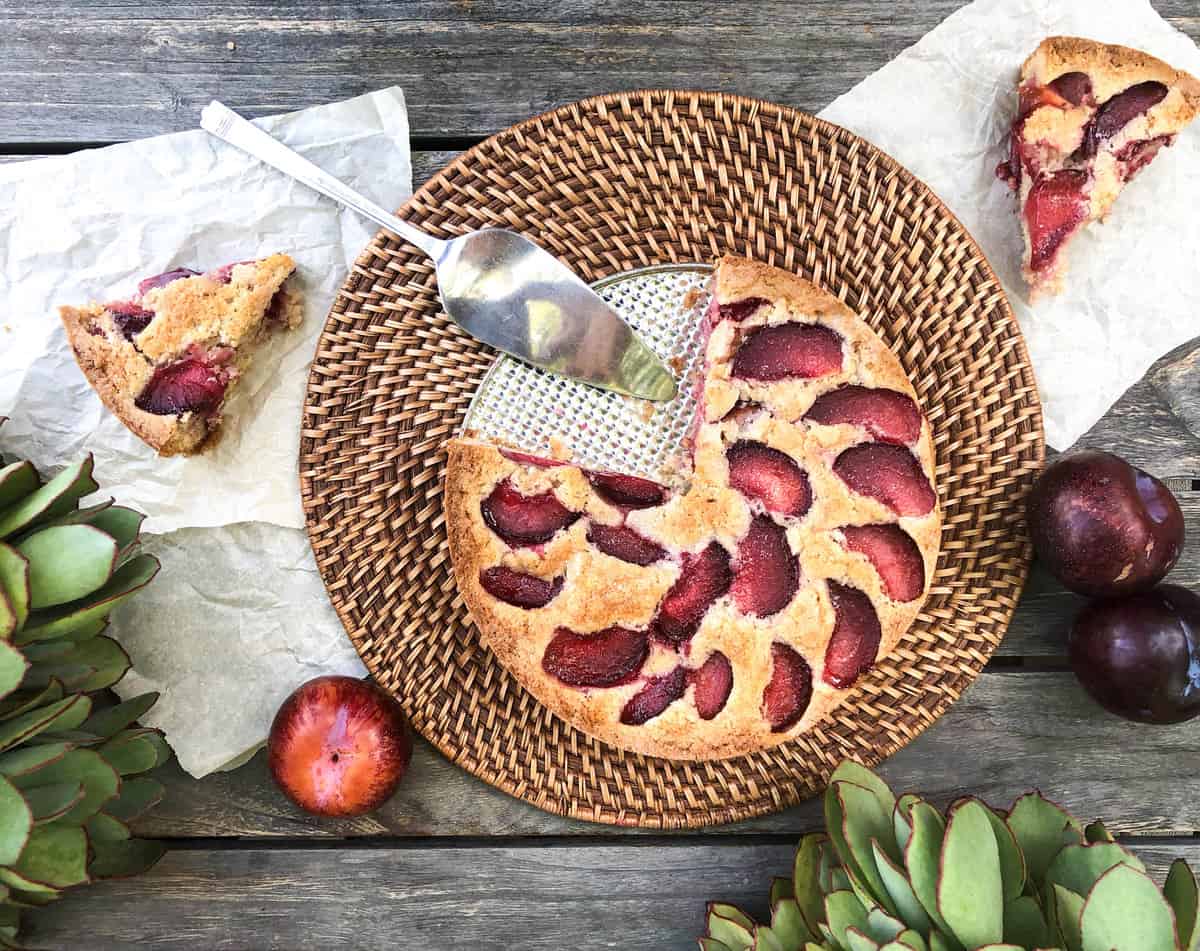 I would imagine this cake would be great served with a dollop of fresh whip cream, but I couldn't even go there…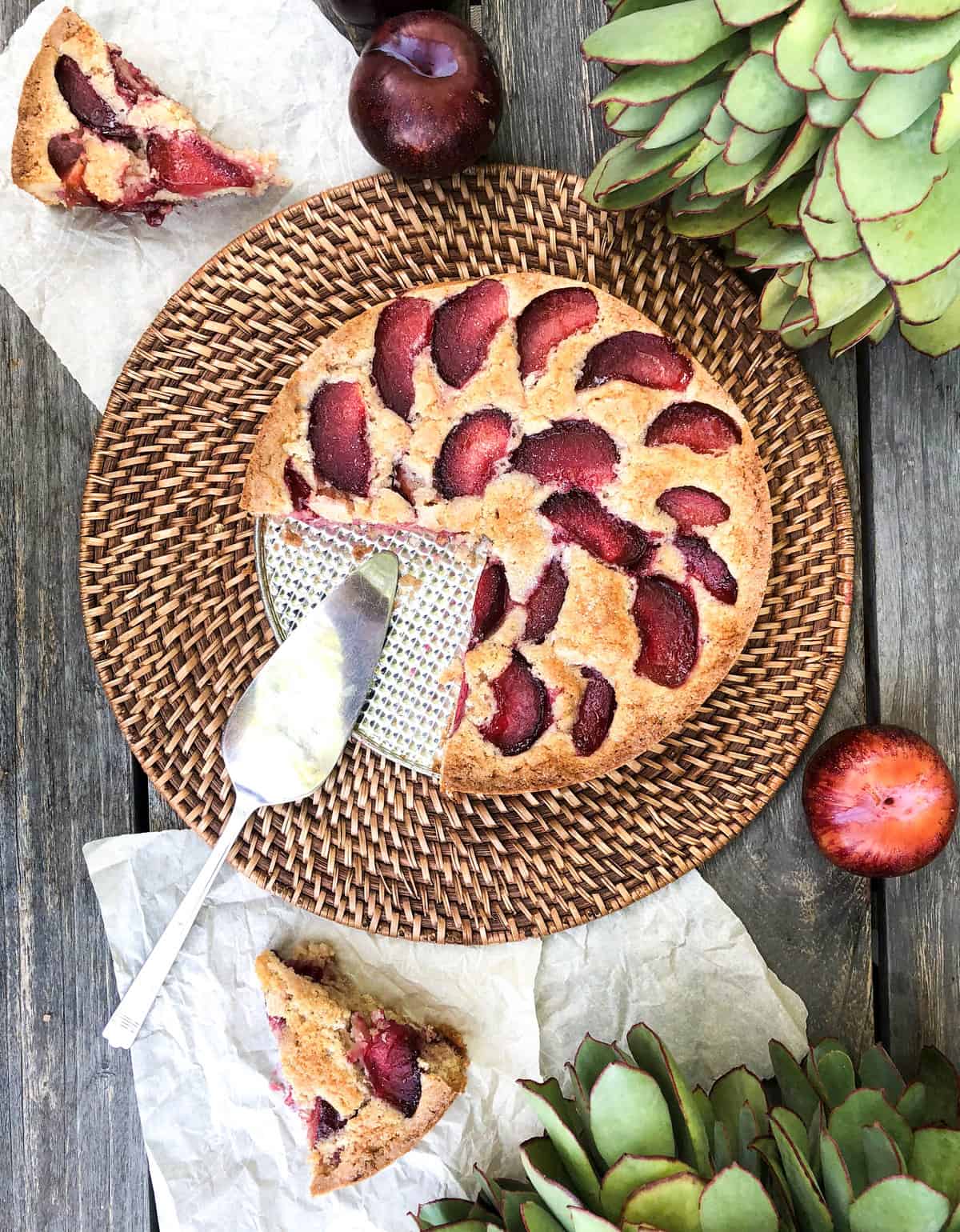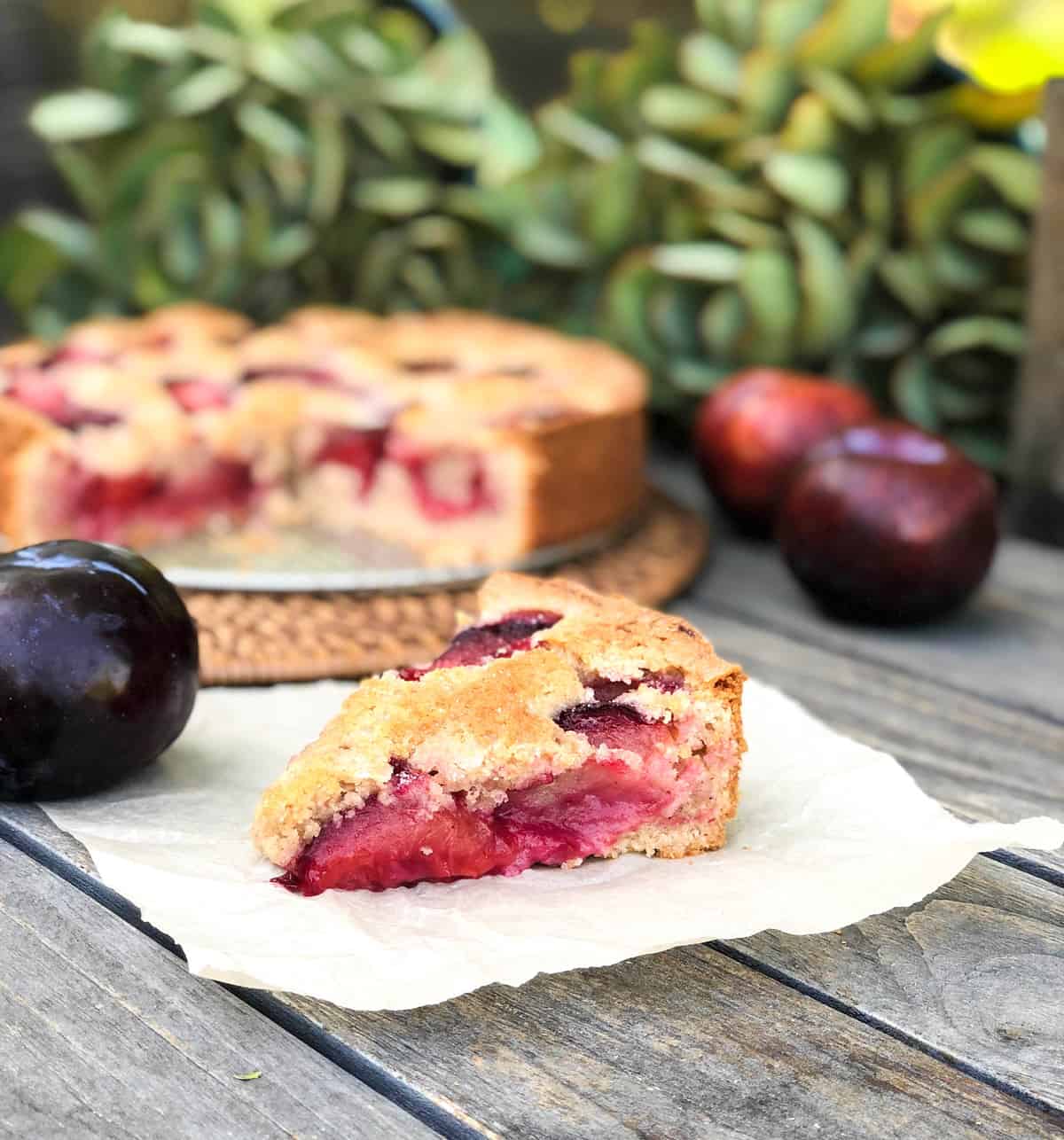 It was too good not to just dive right in!
Here is the easy recipe for ya! Don't miss out on California's fresh plum season!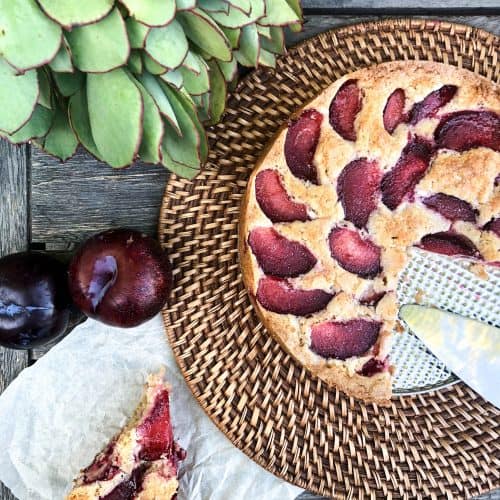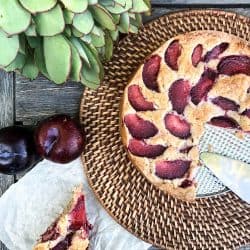 Black Plum Cake
A beautiful summer cake
Ingredients
4-5 black plums
1.5 cups white flour
1.5 tsp baking powder
1 tsp ground cinnamon
1/4 tsp nutmeg
1/2 tsp salt
1 cup butter, softened
1 cup sugar
1 egg
1 tsp vanilla
1/2 cup milk
4 tsp additional sugar, divided
Instructions
Preheat oven to 350 degrees.

Halve, pit and quarter the black plums.

Mix together in a bowl the flour, baking powder, cinnamon, nutmeg and salt and set aside.

In a separate bowl, combine the butter and 1 cup sugar and mix with beaters until well blended, a few minutes.

Add the egg and vanilla and mix until incorporated into the butter mixture.

Add the flour mixture and milk to the butter mixture alternately until a thick batter is formed.

Spread into a prepared 9 inch spring form pan. Arrange the plums on top and sprinkle with 2 teaspoons sugar and bake for 60 minutes.

Remove from oven and allow to cool. Top with the remaining 2 teaspoons sugar and release the springform wall from the cake. Serve and enjoy!