12 Delicious Grape Recipes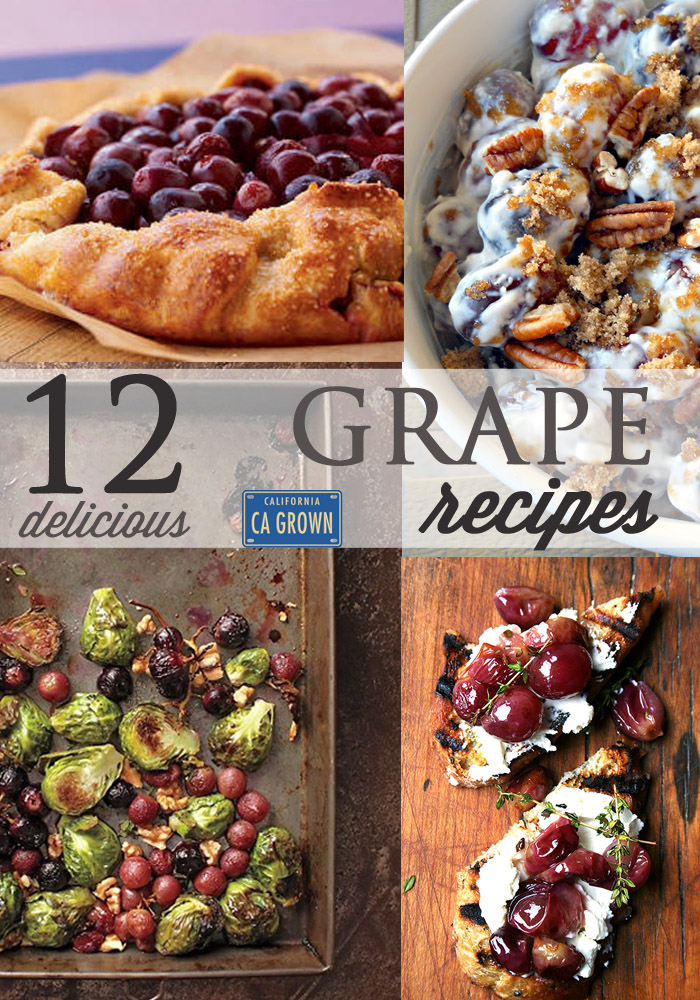 Grapes have been around since biblical times and traditionally used in jams, jellies and wine, but today we are going to demonstrate how these dazzling red and green jewels can be the centerpiece of any meal. From sweet deserts to savory suppers, grapes have become the highlighted fruit in more and more kitchens around the globe (pun intended). With California being the main producer of table grapes, you can rest assured that these robust vines are abundant in supermarkets and farmer's markets throughout the state. Here are a few of our favorite delicious grape recipes!
Roasted Grape Toasts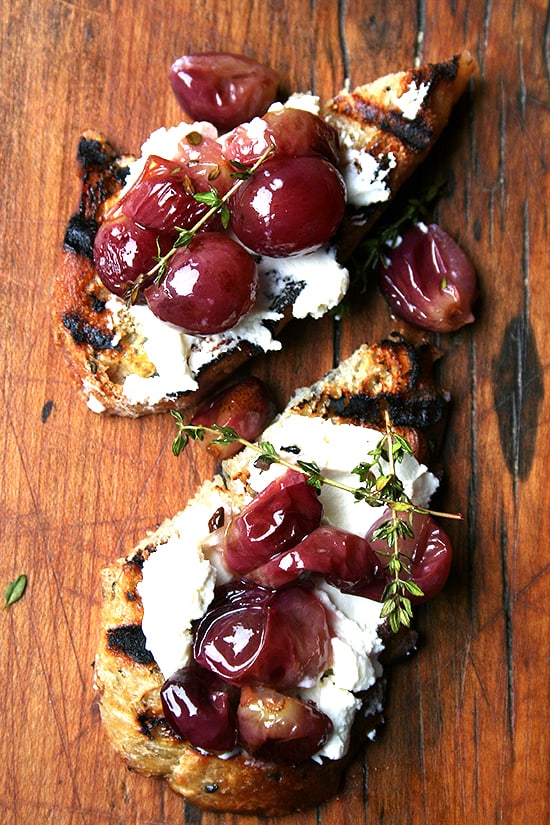 This delicious twist on the traditional bruschetta snack is not only beautiful, but impressively tasty.
Via Alexandra Cooks
Fresh Grape Tart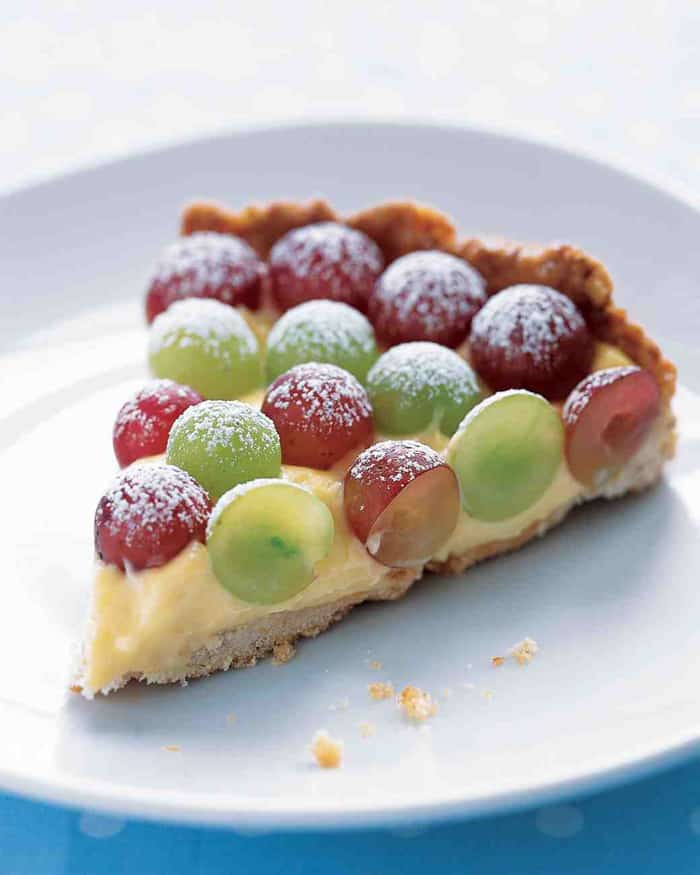 Create an impressive presentation using various colors of grapes in this creamy tart.
Via Martha Stewart
Roasted Red Grape and Brie Flatbread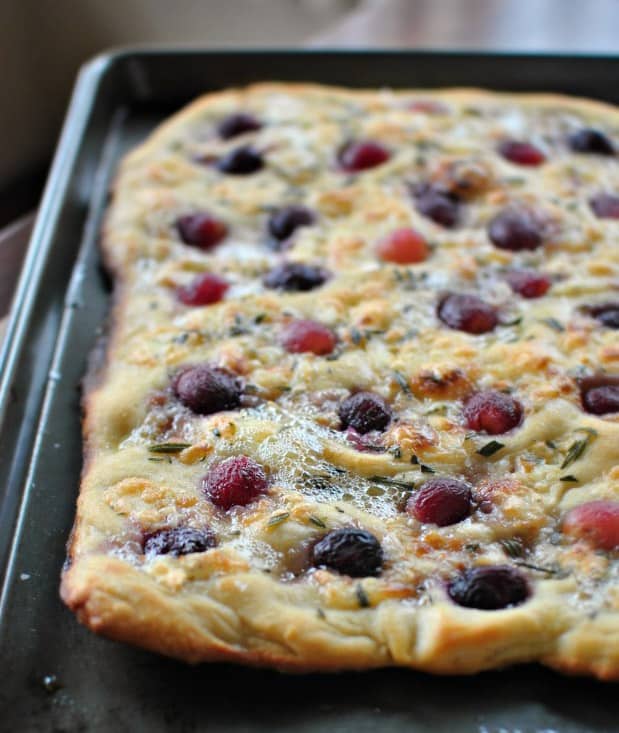 Fresh dough and creamy brie create a wonderful bed for plump grapes in this flavorful recipe.
Via Simply Scratch
Sweet Grape Salad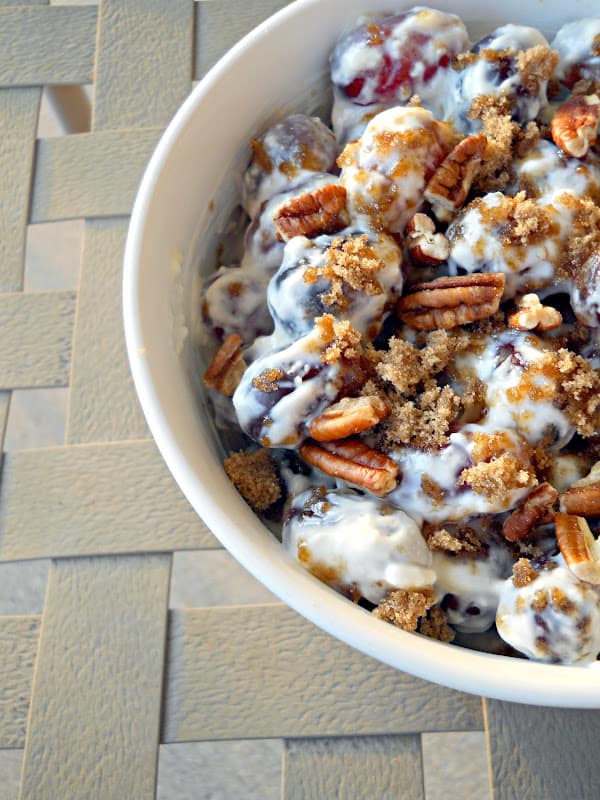 A favorite for breakfast with hearty ingredients to get your day started. Pecans and brown sugar enhance the sweetness of the grapes!
Roasted Grape and Brussels Sprout Medley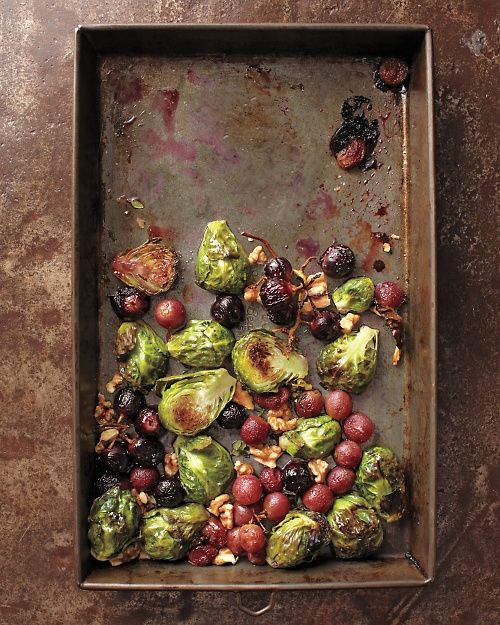 Savory and nourishing, this brussels sprouts recipe is crowned with sweet grapes and crunchy walnuts.
Via Whole Living
Rustic Grape Tart
Flaky crust and robust grapes form a gorgeous pastry that is the perfect Fall comfort food.
Concord Grape Syrup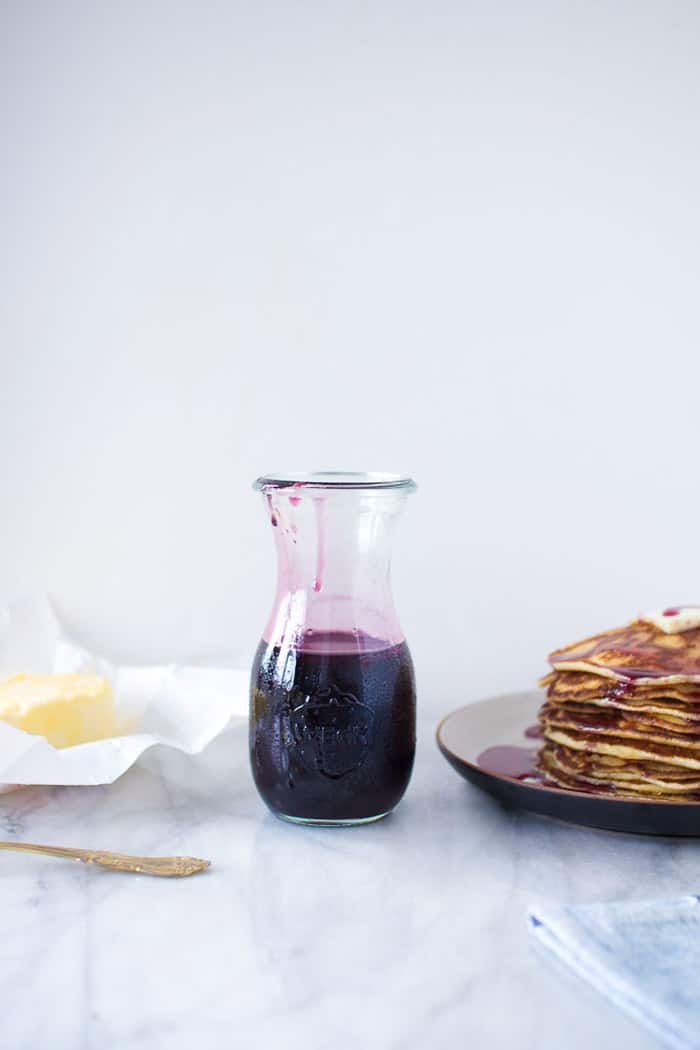 Nothing better than pancakes drenched in warm grape syrup. This simple recipe is worth the effort.
Roasted Chicken with Grapes and Rosemary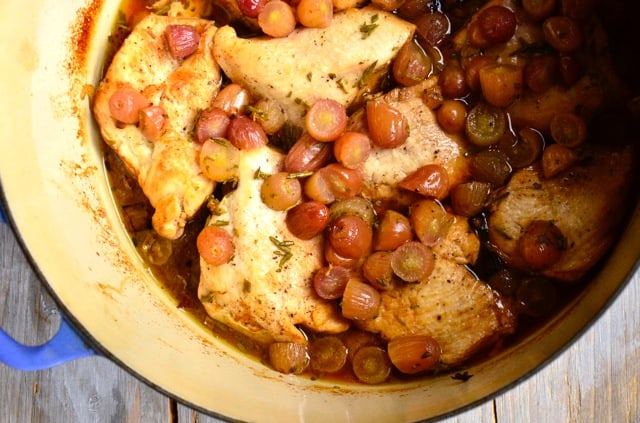 Grapes drenched in honey and olive oil are the perfect compliment to this wholesome supper.
Candied Grapes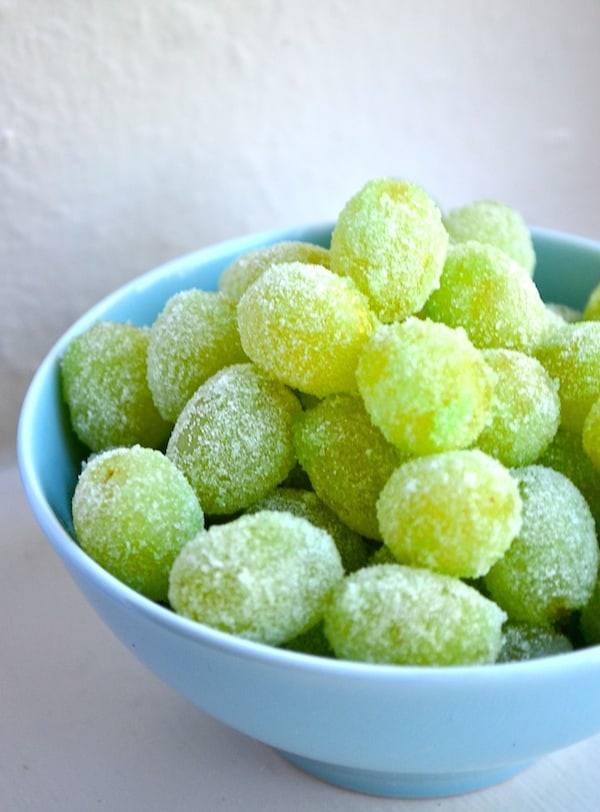 A sweet alternative to high calorie confections, this simple recipe takes care of that craving without sacrificing the waistline.
Via Rachel Shultz
Concord Grape Pie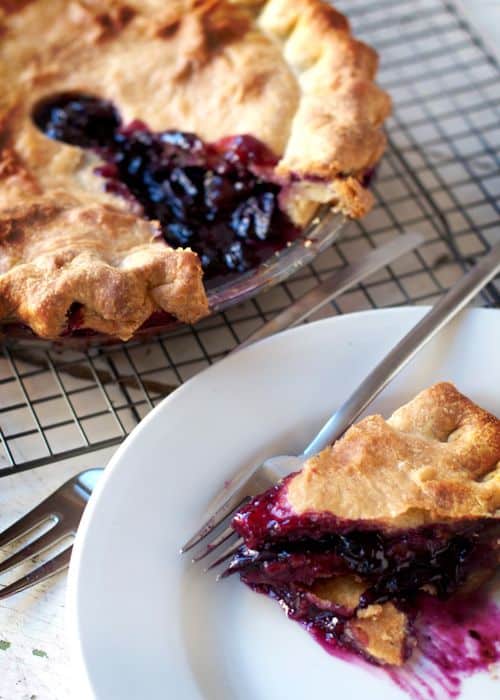 Nothing more comforting than a home-baked pie, and when grapes are the centerpiece, the flavor and colors are gorgeous!
Via Saveur
Grape Stuffed Sweet Potaotes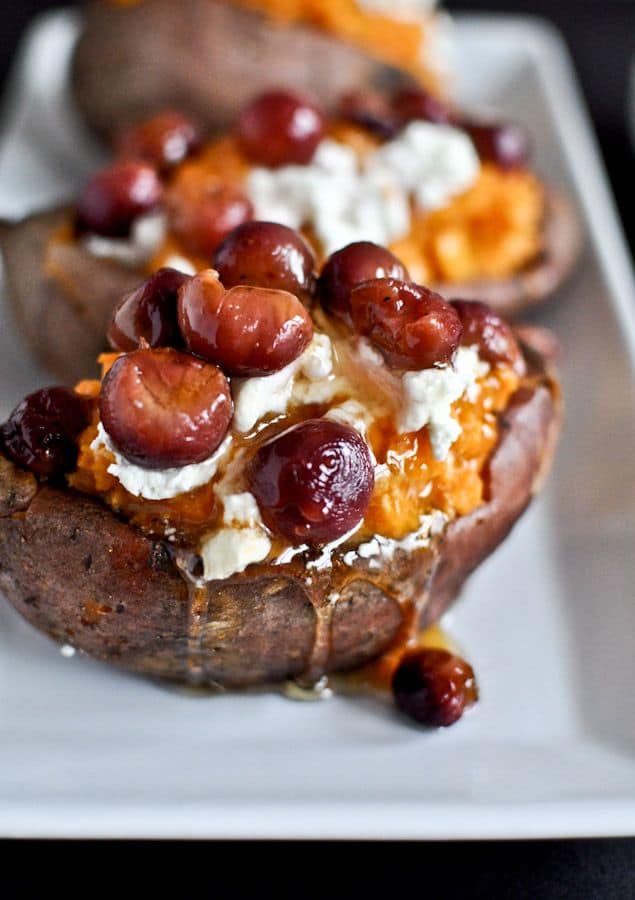 Plump roasted grapes merry together with goat cheese and seasonings in this decadant stuffed potato. Perfect for Thanksgiving!
Via How Sweet It Is
Best Greek Yogurt Chicken Salad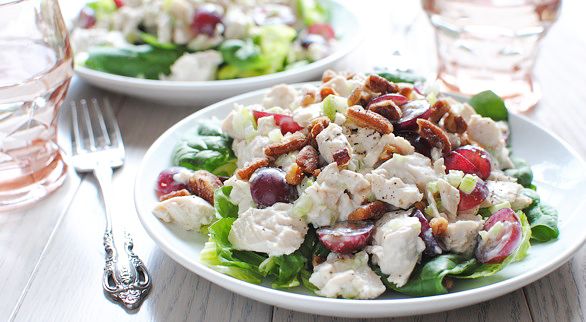 A modern spin on the typical chicken salad adds Greek yogurt and candied pecans. delicious grapes are incorporated to make a chicken salad that will soon be a favorite in your home.
Via Tablespoon