Whole Nut Centerpiece for Thanksgiving
This easy Whole Nut Centerpiece is easy to pull together, festive, and you can eat the supplies after you're done using it as décor!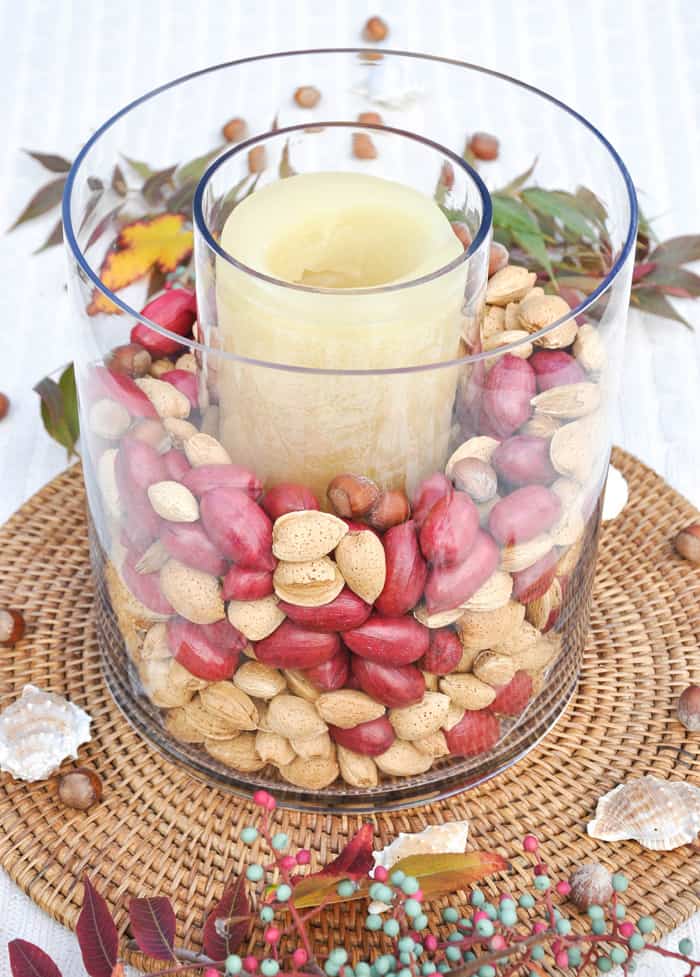 You don't have to look any further than good ol' Mother Nature herself to find beautiful, vibrant decor for this year's Thanksgiving Table. Whole nuts are a perfect, natural element to bring to the feast!
Using a double walled glass hurricane (psst, I'll tell you how to make your own if you don't have one) you can flaunt the bounty of this rich agricultural state in an easy to make centerpiece.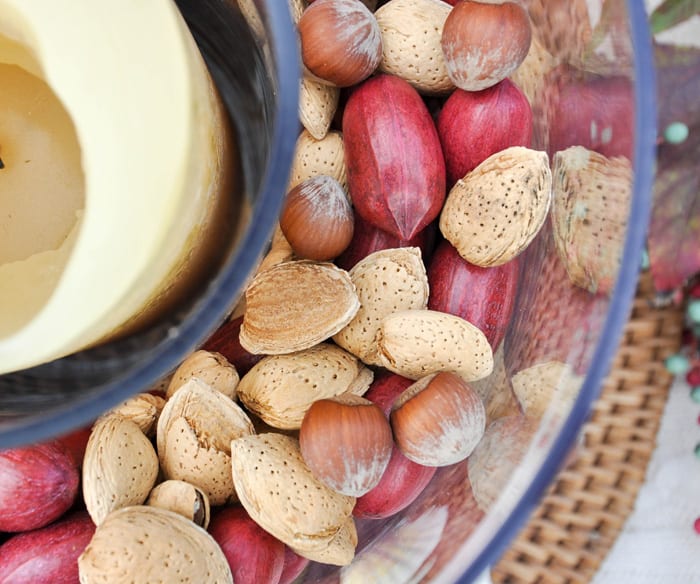 Whole pecans, almonds and hazelnuts are freshly harvested and ready to crack open. But first, we make them work double duty on the table!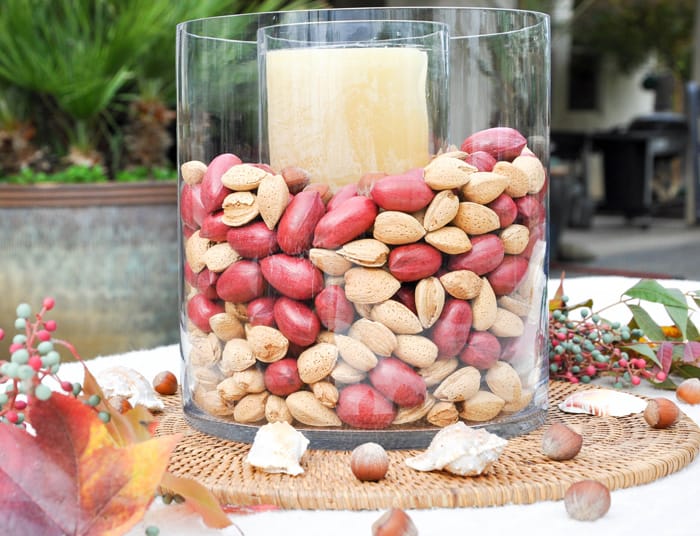 Bring in a few other native elements from around the yard too! I used autumn-colored maple leaves and scattered more hazelnuts and a few sea shells. A Thanksgiving feast surround by the extravagance of nature.
Here is what we did: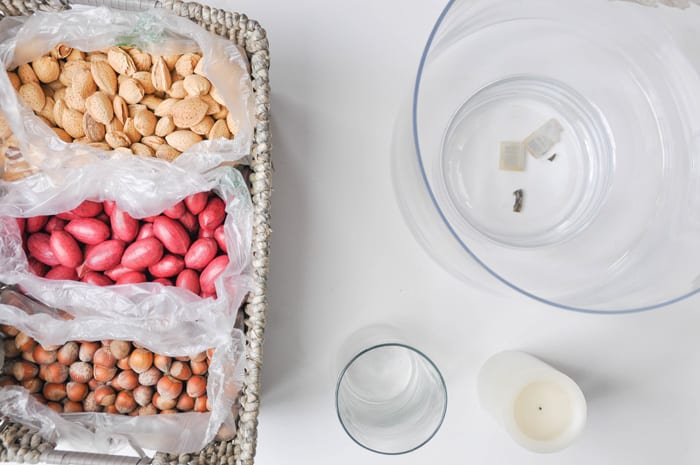 Whole nuts (Pecans, Almonds, Hazelnuts)
Double-walled glass hurricane
Glass hurricanes/ candle holders in graduated sizes
Candles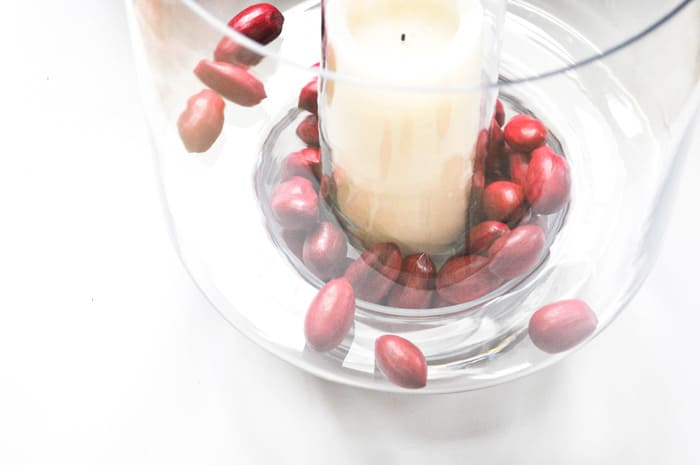 If you don't have a double-walled glass hurricane, just insert a smaller hurricane inside a larger one and hold in place while you get the first layer of nuts. Pour in the rest of the nuts and adjust as needed.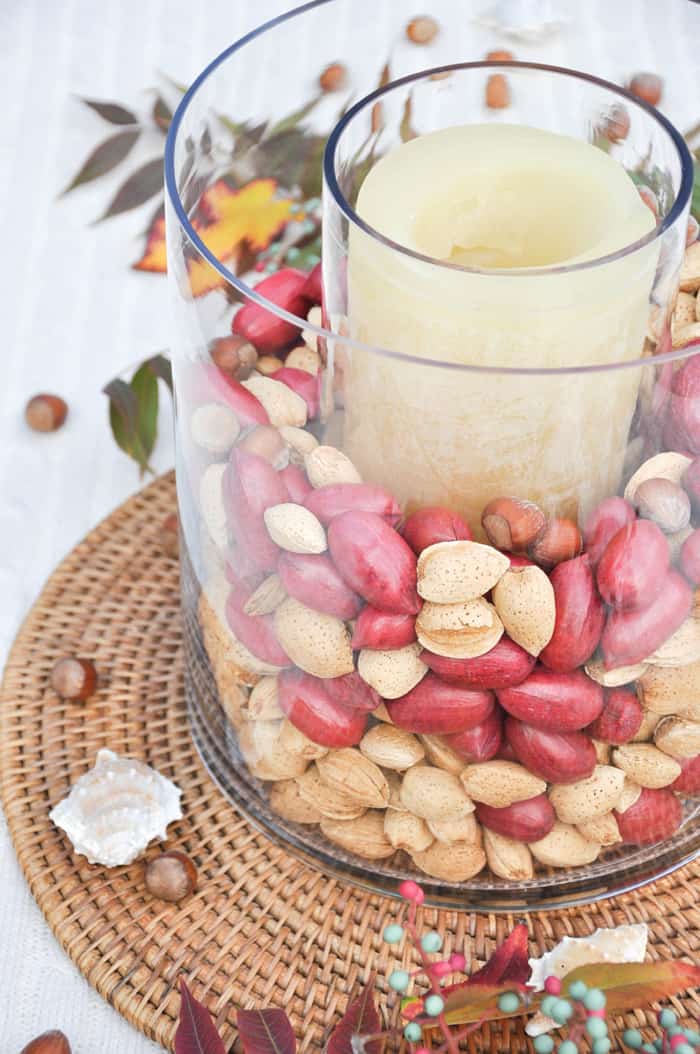 Autumn perfection!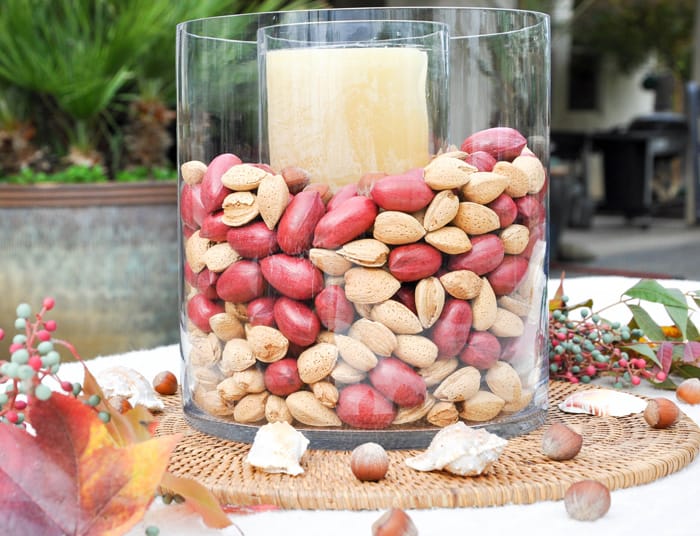 To keep things more monochromatic, I suggest using three hurricanes – all the same height – and filling each one with a different nut.
These beautiful centerpieces make a great conversation piece and can spur on conversations, especially from the kiddos! A great way to teach them about where our food comes from, and how nuts look before they leave their "home".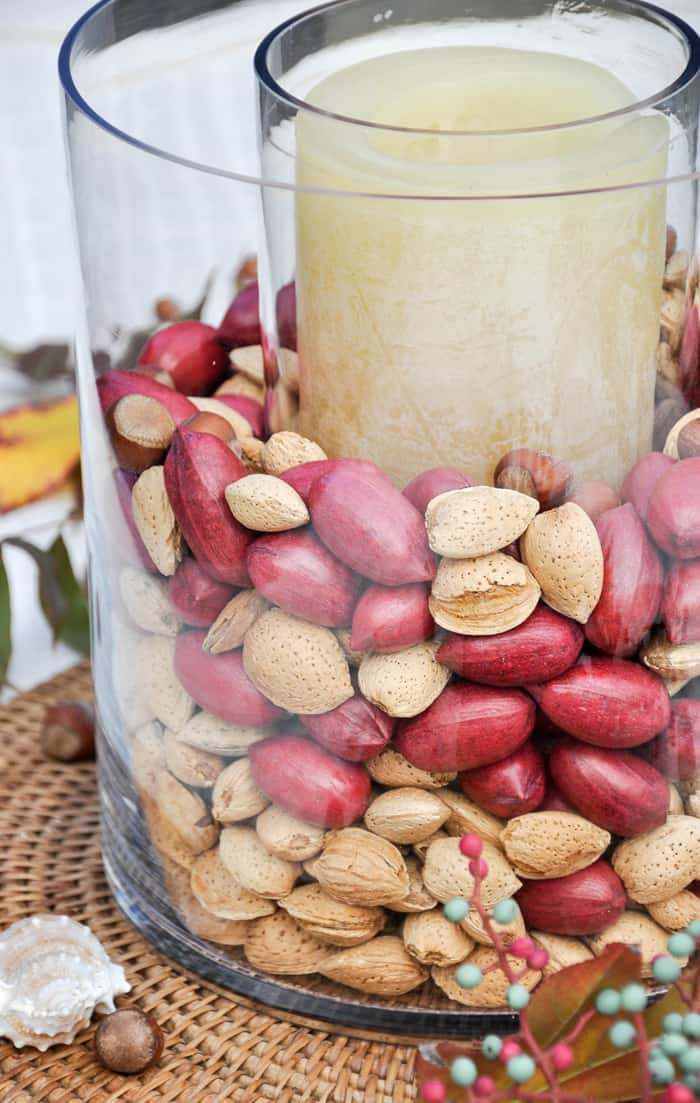 We hope you have a wonderful Thanksgiving filled with family and love!