How to "Style" California Sauvignon Blanc, the LBD of Grapes
Curious about what to pair with California Sauvignon Blanc? We asked our friend Amanda McCrossin, of SommVivant to share a bit more about this classic California wine.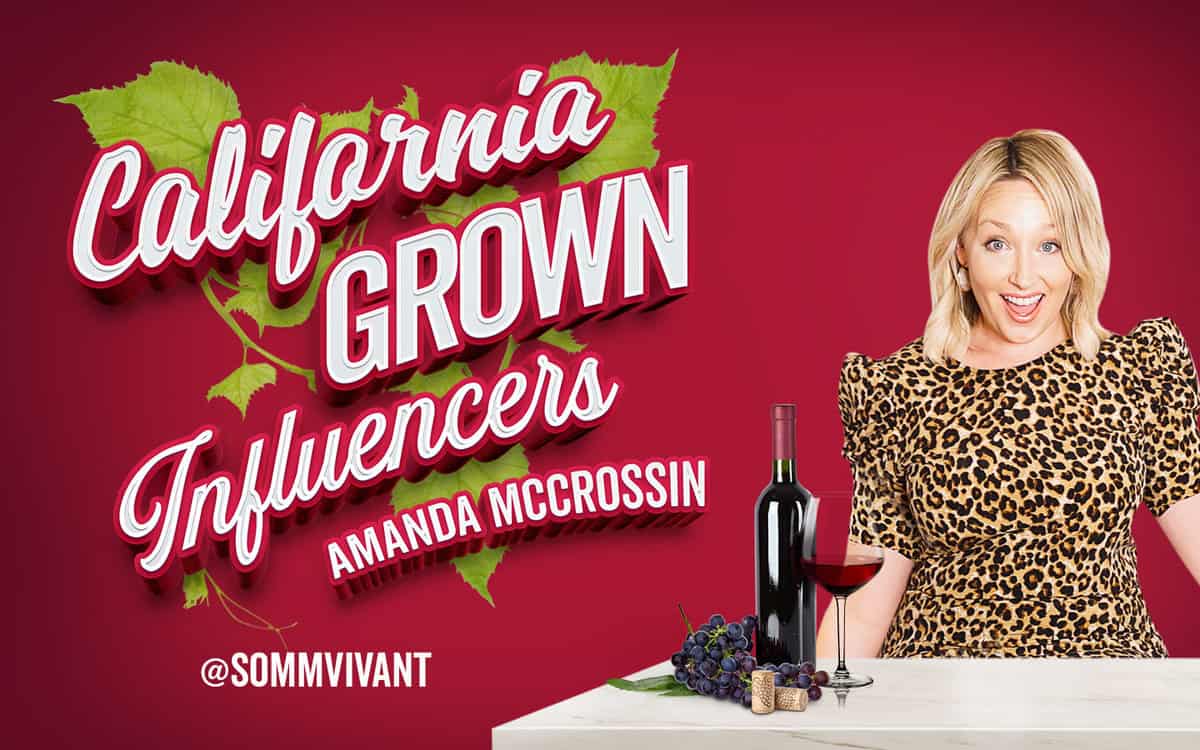 From Amanda…
California Sauvignon Blanc: Quintessential. A staple on wine lists. And a wine we just LOVE to take for granted.
When it comes to Sauvignon Blanc, it's a far cry from esoteric. In fact, Sauvignon Blanc has become so ubiquitous that these days you'd be hard-pressed to find a bar, restaurant, or wine shop without at least one selection. But Sauvignon Blanc's meteoric rise to by-the-glass stardom over the last few decades has been both a blessing and a curse for one of America's favorite grape varieties. Because while Sauvignon Blanc is easier to find than ever in the US, it's also for that very reason that it often gets overlooked as a variety with real prowess and staying power. Classic, always in style, and endlessly capable of working in a multitude of situations, Sauvignon Blanc is the "Little Black Dress" of grapes. From breezy appetizers to a full-fledged dinner, Sauvignon Blanc can work with just about anything – the trick is knowing how to style it. Here are three easy ways to pair Sauvignon Blanc, what to look for when you're deciding on which one, and everything you need to know about this beloved grape variety.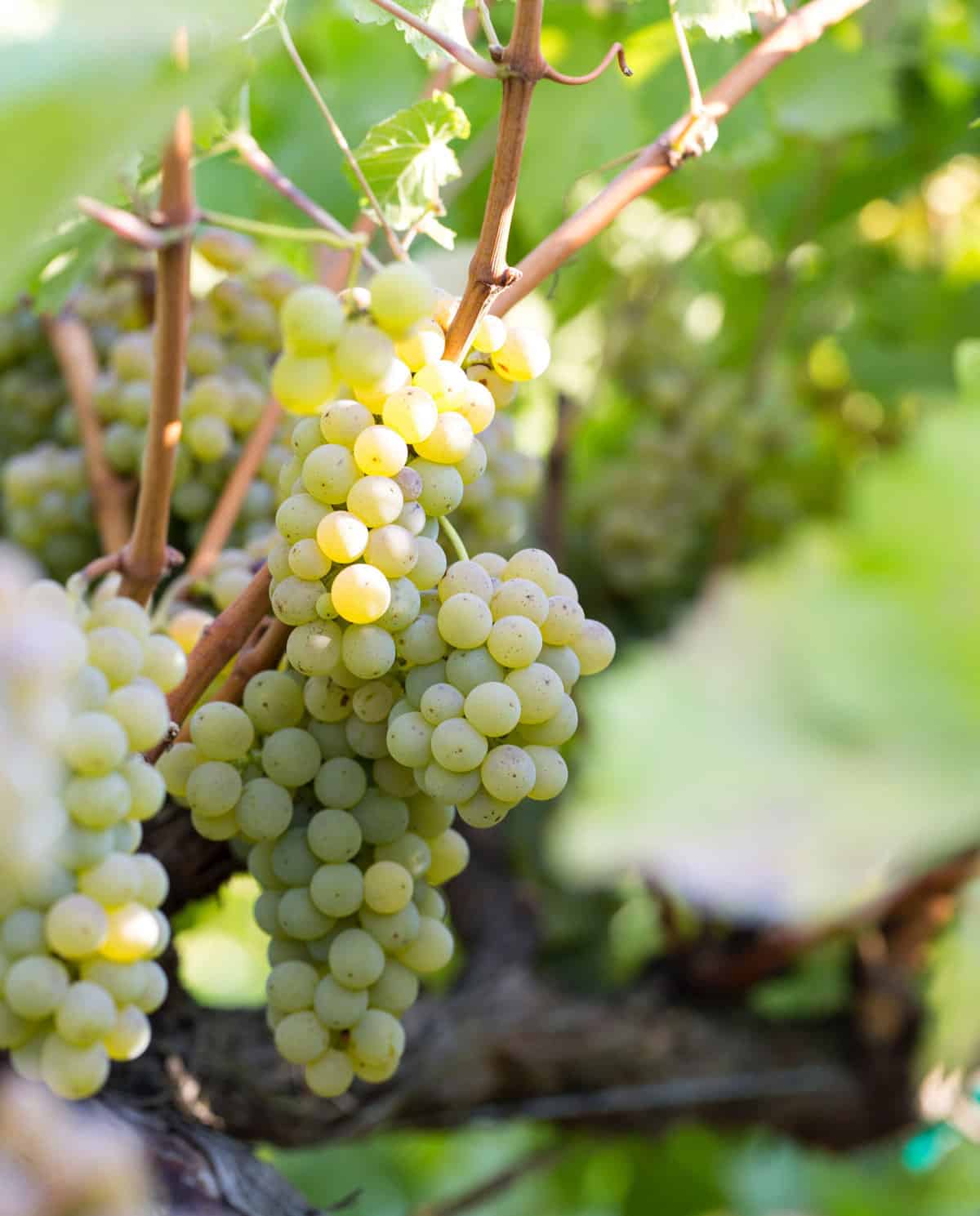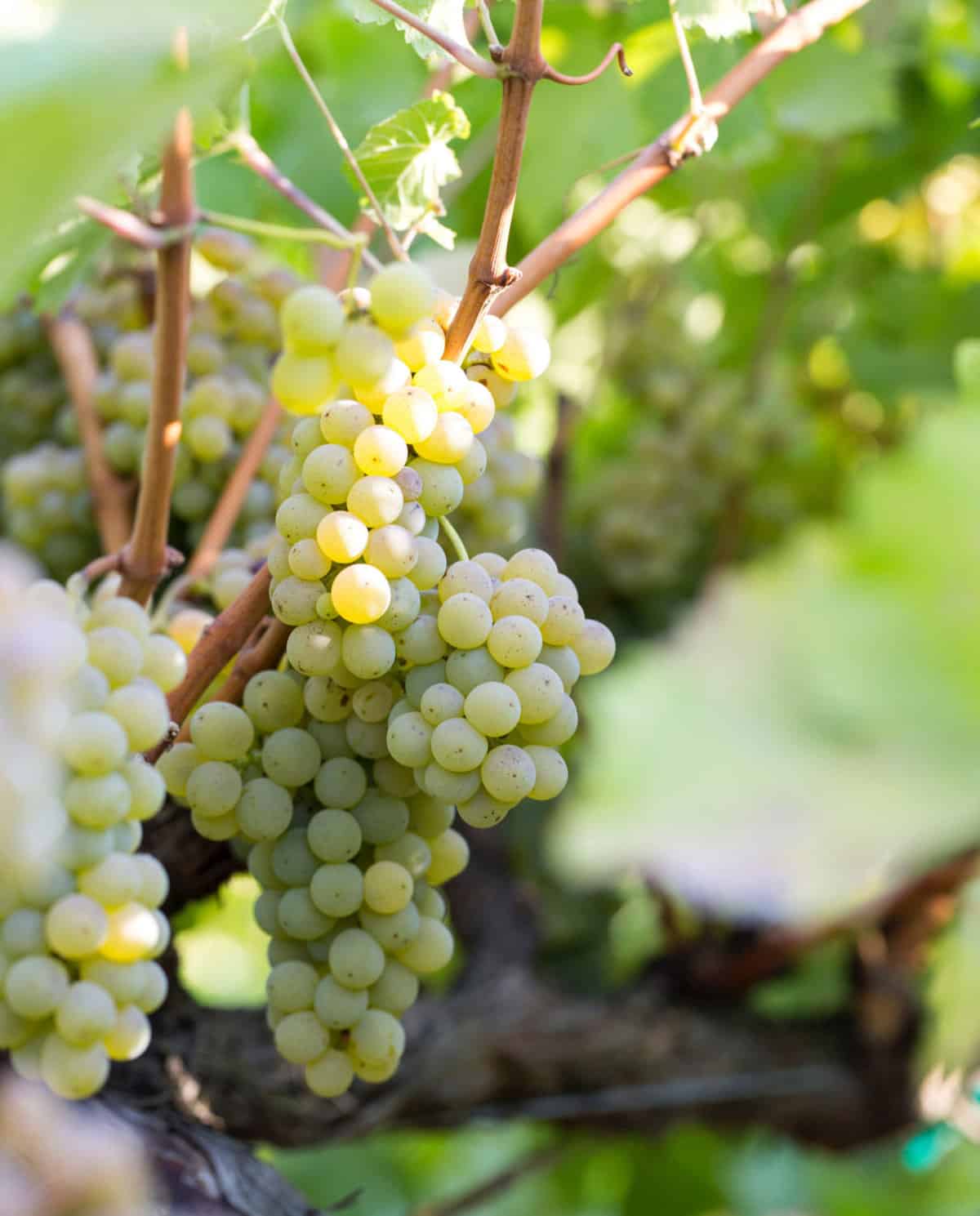 A Grape is Not a Grape is Not a Grape.
Think about the last time you ordered a glass of wine. Maybe you had choices like Pinot Grigio, Albarino, or even Chardonnay. Why? Because in the wine world, grape variety matters. From Sauvignon Blanc to Chardonnay, all grape varieties have a few distinct and tell-tale "markers" that distinguish and help make them identifiable in the glass when we smell and taste. This is why you likely have a preference for a citrus-driven Sauvignon Blanc over the more apple and pear leaning Chardonnay. 
But while these signature fingerprints will carry over regardless of where the grapevine is planted, terroir and winemaking also play a role in how intensely or to what degree the marker is perceived in the wine. To put it a different way, think of the grape variety as the melody of a song, and the region/style as who's singing it. For example, "Happy Birthday" will always sound familiar, but Ariana Grande's version will be pretty different than say, Led Zeppelin's. So it's important to take a peek at the label and note things like region, vintage, and any additional grape varieties that may have been blended in.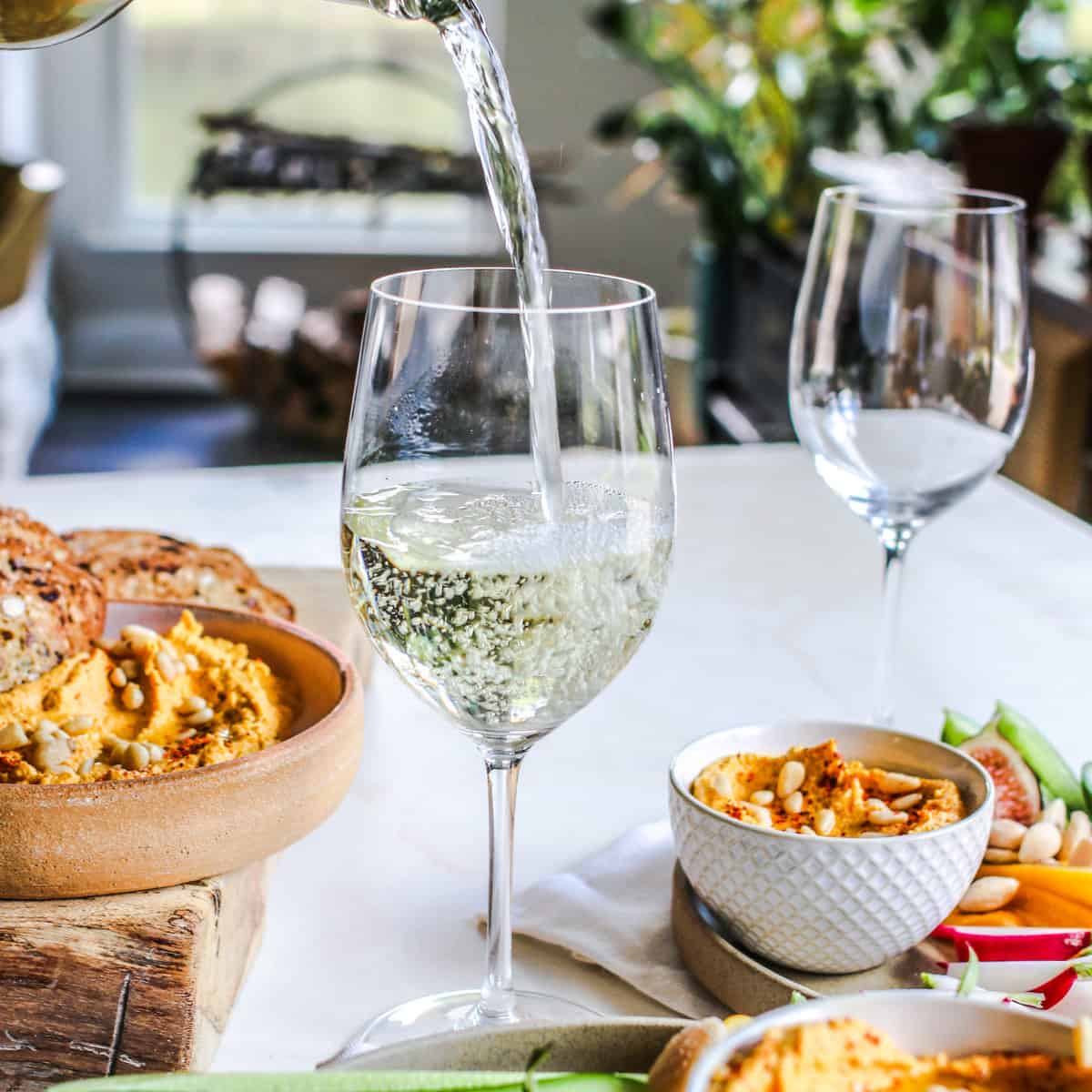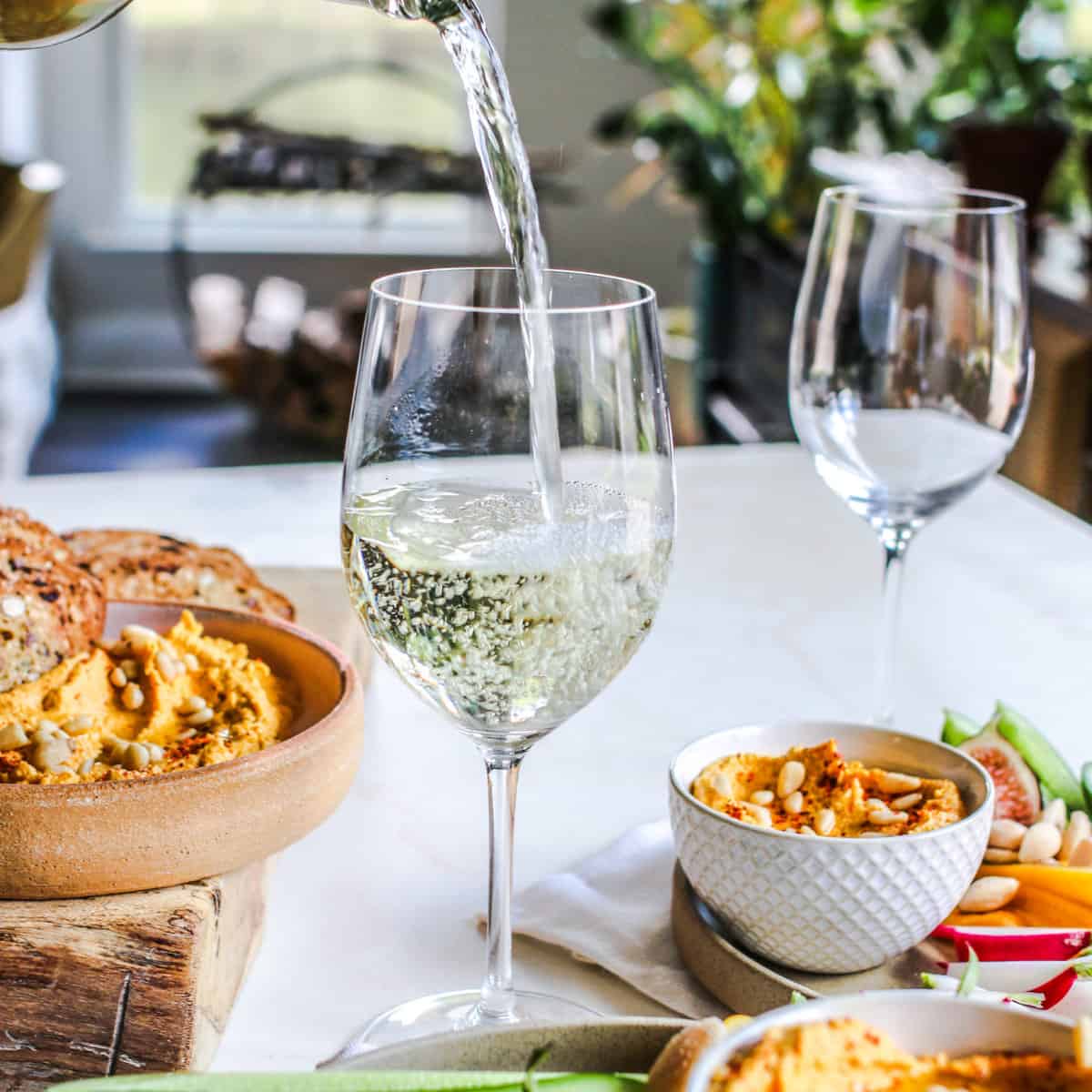 What Does Sauvignon Blanc Taste Like?
If you think of wine in terms of colors, greens and yellows will always come to mind when it comes to Sauvignon Blanc. With bright, fresh acidity as one of the hallmark features of the grape – and what makes it wonderful as a food-pairing wine (more on that later) – you're likely to find aromatics and flavors that are almost always green and yellow.
Expect "yellow" fruits in the citrus and tropical fruit family – lemon, grapefruit, pineapple, papaya, melon, etc – as well as "green" grassy and herbaceous notes. Sauvignon Blanc also really loves to play up the "minerality" quotient, so if you're tasting or smelling something that reminds you of a wet rock, that's totally normal.
How California Plays a Role
While its origin may have begun in France, Sauvignon Blanc's success in the United States has everything to do with California. Plantings in the state can be traced all the way back to the 1800's, but it was in large part due to Napa Valley's Robert Mondavi who coined the term "Fume Blanc" – a play on the Loire Valley region that produces Sauvignon Blanc (Pouilly-Fume) – that Sauvignon Blanc had its first viral moment in America. In an effort to capitalize on the success of his more famous European counterpart, Mondavi labeled his Sauvignon Blanc "Fume-Blanc" and helped American's to embrace the variety and make it a household name. 
And as Mondavi's sales rose, so did California's Sauvignon Blanc plantings. Armed with California's diverse climates and terroir, winemakers up and down the coast played and experimented with the varied expressions of the grape, helping to eradicate the idea that it was just a one-hit-wonder. Today you'll find Sauvignon Blanc planted in every major wine-growing region in California, with each region offering something a little bit different. Speaking of which…
How Does Sauvignon Blanc Differ From Place to Place?
From bright, zippy, lean and green, to unctuous, Meyer lemon curd, and pineapple upside down cake, Sauvignon Blanc has many expressions of its signature "yellow and green" style depending on where it's grown. Grapes, like any other fruit, are affected by where they're planted. Everything including the soil, weather, and exposition play a factor in how that grape (and the resulting wine) will ripen and taste. In wine, this is called "terroir" and it's why we care not only about the grape variety, but also the location that's listed on the label.
In general, grapes planted in warmer regions of the world tend to have a fruit profile that's ripe, baked, or even stewed, higher potential alcohol in the wine, and slightly lower acidity. In cooler regions, it's essentially the opposite. Instead of the fruit tasting a little more ripe and cooked, you might notice the fruit profile leans slightly underripe or  even tart. And while there's certainly no shortage of sunshine in California, microclimates can embrace or even mitigate that heat. For example, coastal plantings where the Pacific Ocean moderates the temperature to stay just a smidge cooler (think Santa Barbara or Paso Robles) allow the grapes to retain a bit more acidity as they ripen resulting in a wine that's more on the minerally, fresh-squeezed lemon juice, and occasionally "green" side. Grapes grown in warmer regions tend to take that iconic Meyer-lemon curd and tropical fruit toward something a little more "yellow".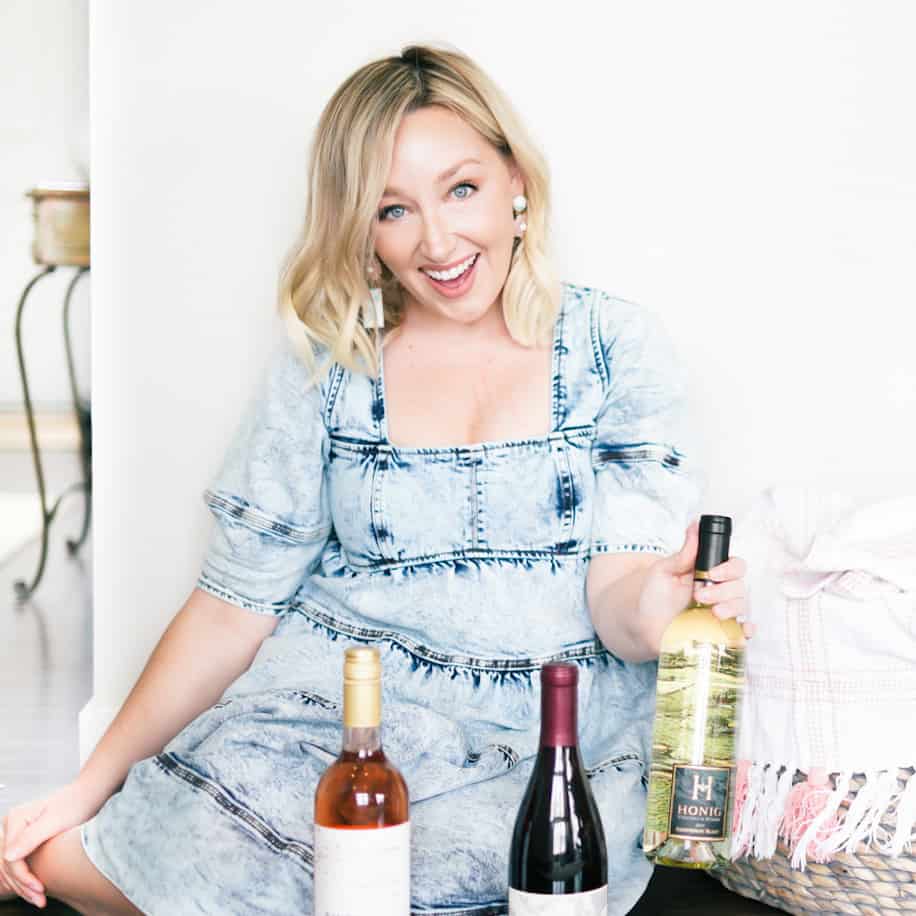 How to Style California Sauvignon Blanc
So why is California Sauvignon Blanc so versatile with so many foods? Let's start with the basics of food and wine pairing.
One of the foundational principles to keep in mind when pairing food and wine is that the wine must be as acidic as the food it's paired with. This means a lemon-based sauce or fresh California goat cheese should really only be paired with a wine that has an acidity level that's as high or higher.
Thankfully, since Sauvignon Blanc is so naturally high in acidity, most foods won't even come near an acid level that would surpass it. So while you could go with lower acid foods, one of the best ways to see Sauvignon Blanc really shine is to pair it with dishes that rise to the occasion on the acid spectrum. Some of Sauvignon Blanc's best friends include fresh goat cheese, lemon based sauces, and fresh spring and summer vegetables like peas and asparagus. In general, a good rule of thumb is if you would squeeze a lemon on the dish, it will probably work with Sauvignon Blanc. 
That said, some pairings do work better than others and variables like winemaking style, region, and vintage play key roles in pair-ability. And like any LBD, styling is key to bringing out its many different personalities. Here are three ways to "style" Sauvignon Blanc.
Stainless Steel Fermented Sauvignon Blanc & Fresh Goat Cheese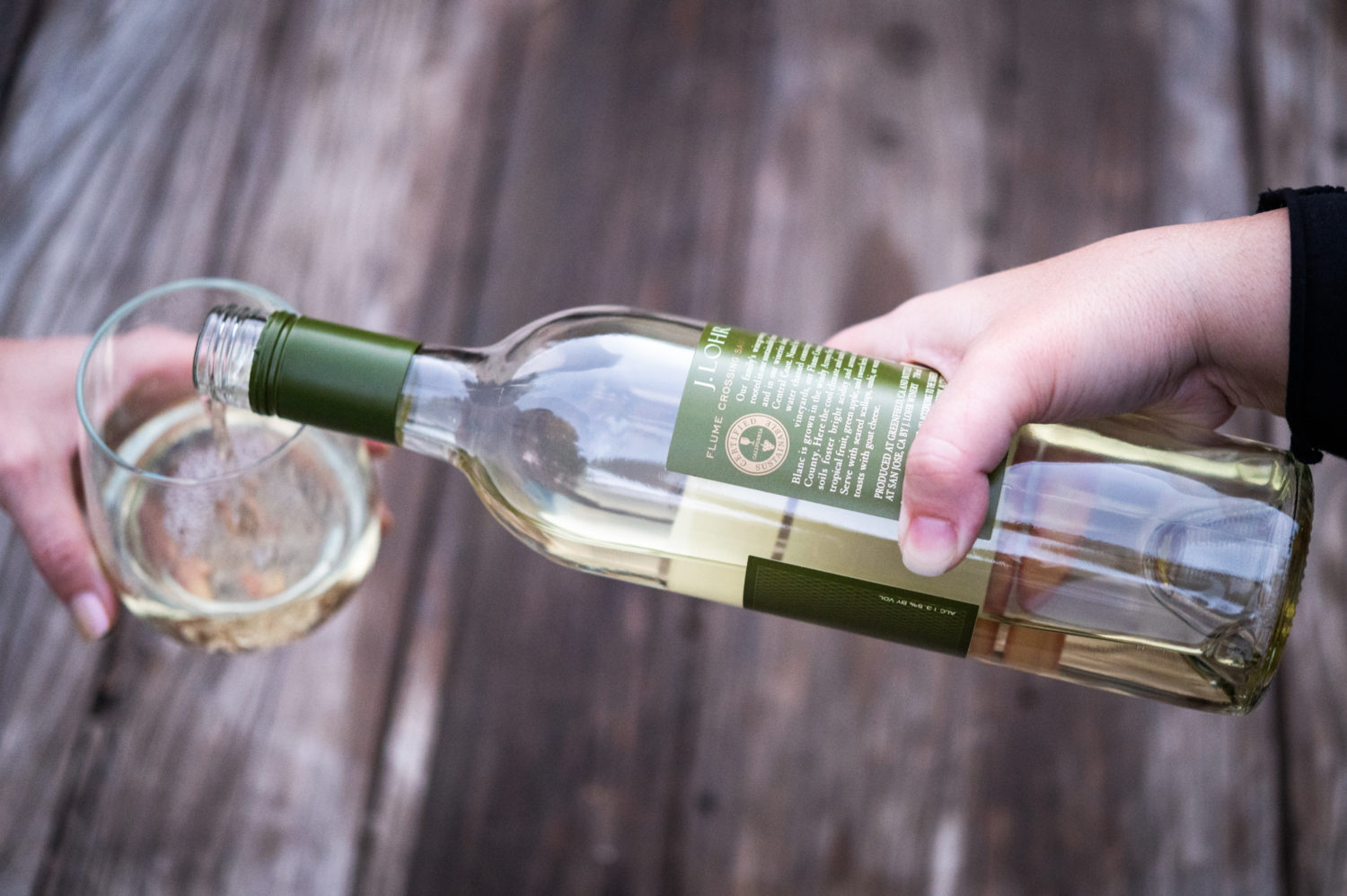 As mentioned, goat cheese is one of Sauvignon Blanc's biggest allies. But why?
"What grows together, goes together." This centuries-old wine and food pairing adage is the origin for some of the world's most beloved pairings. The trope stems from the concept that foods grown/made in particular regions tend to work best with the wines that are grown/made there as well. Conceived in the Loire Valley in France, the classic "Sauvignon Blanc and Goat Cheese" pairing works all over the world because of the acid wine and food pairing principle. Acid in cheese? You bet. Don't let all that creaminess fool you. Searingly high acidity hides behind the lactic goodness of our favorite spreadable goat cheese, making Sauvignon Blanc the perfect compliment.
As noted, high acidity is one of the grape's signature markers, but winemakers looking to really highlight that zig-zaggy acidity will often choose to ferment and age their Sauvignon Blanc in an oxygen-free environment like stainless steel. Wines made in this way tend to have a higher level of freshness and love foods that will help to showcase that. This style of Sauvignon Blanc is made to be consumed young and requires little in the way of fussiness. So whether you choose to add it to a salad, top it with some mandarin jam on a cracker, or – one of my favorite ways – dollop it on a cucumber, the goat cheese should stay front and center as much as possible when pairing with the wine.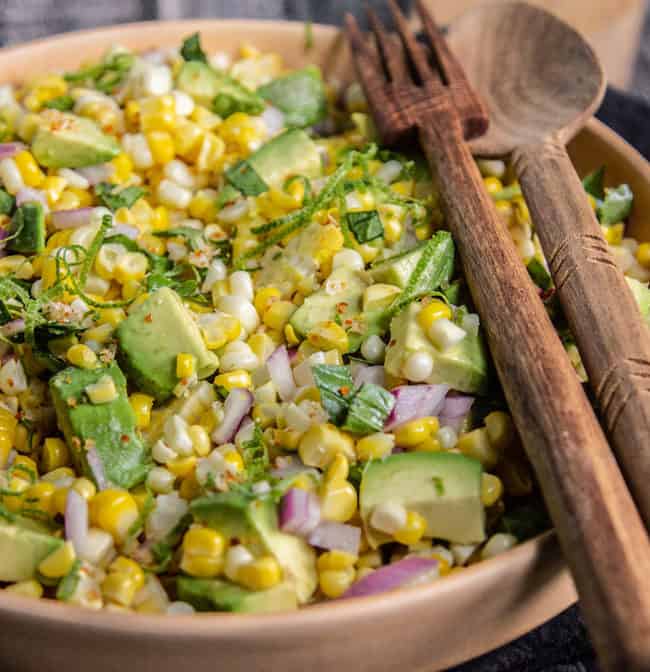 Like citrus but not so much the angularity of a stainless steel fermented Sauvignon Blanc? Warmer weather and oak barrels can help to round some things out and offer more in the way of lemon curd and tropical fruits than fresh squeezed lemon juice and tart grapefruit.
While the acid won't simply go away, look for Sauvignon Blanc from regions like Napa Valley, Happy Canyon (Santa Barbara), and Knights Valley that have been fermented and/or aged in French Oak. These warmer regions help to bring out riper flavors and bring down the grape's natural acidity level. In addition, Sauvignon Blanc that sees French Oak will have the additional compliment of oxygen which will soften the angularity, increase the body slightly, as well as add a toasty vanilla baking spices to really punch up the tropical quotient.
And while all of our food and wine pairing principles still apply, the richer texture and riper fruit means you might want to introduce foods that love a little natural sweetness like corn. Avocado's are also a great play here as the slightly richer body works with the natural fattiness without overwhelming and, like a squeeze of lemon, can even have great simultaneous contrast with the citrus elements of the wine. Try this Avocado and Sweet Corn salad and enjoy into the early months of fall.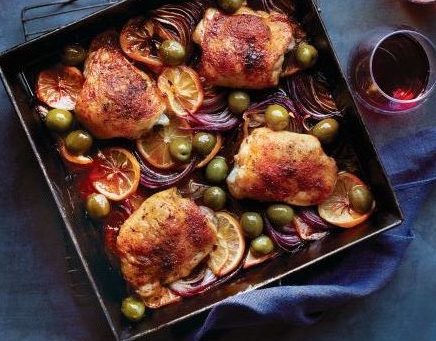 While it's true most of your Sauvignon Blanc's are meant to be consumed young, when made in certain ways, it can actually benefit from a little age.
The addition of the Semillon grape – a grape that's famously blended into Sauvignon Blanc in regions like Bordeaux – helps to add a little weight to the wine and allows it to age a smidge longer. Look for blends from throughout California. This blend is so popular, you can find examples from a number of winemakers at a variety of price points. Five to ten years is plenty for wines like this and over time will soften some of those angular edges, allow a few more savory notes to enter the conversation, and increase the body of the wine a bit. 
Previous pairings will still work, but feel free to up the ante with foods that are a little bit richer. Keep the flavors in the citrus family but add in lighter proteins like light fish and or chicken and don't be afraid to incorporate a little spice. This Roast Chicken with Meyer Lemon and Smoked Paprika dish is a perfect complimenting dish that will allow that Meyer Lemon to really shine, but won't be so heavy that it will overpower the wine.
Photography courtesy of: James Collier & Erin Malone for California Wines, Meg van der Kruik for CA GROWN & Amanda McCrossin