From Health Challenges to Sweet Success: Sweet Laurel
Sweet Laurel Bakery is a gluten-free, grain-free, and refined sugar-free bakery in Los Angeles, California
Sweet Laurel is a bakery in Los Angeles, but founder and baker Laurel Gallucci knows it goes far beyond that. The delicious baked goods served in the ultra-feminine storefront located in Pacific Palisades are a result of a personal quest to heal herself through food. We had the opportunity to visit with her and learn more about the bakery, and how she grew a devoted community long before she opened a storefront.
Gallucci is not a trained pastry chef. Though she grew up always baking delicious treats for her large family, she was a teacher before she was a baker. But about five years into her teaching career, she became ill and had to take a leave of absence. That's when Gallucci realized that she had an autoimmune disease called Hashimoto's. She tried conventional treatments for two years but felt little relief. Finally, her doctor suggested that she eliminate gluten, dairy, and refined sugars from her diet. So she started experimenting in the kitchen and discovered that cooking grain-free, gluten-free, dairy-free, and refined sugar-free could be both simple and delicious.
Her friend and now business partner, Claire Thomas saw that she was not only feeling better but that the food she was making was really good. She encouraged Gallucci to create an Instagram account so she could start teaching others what she had learned. @SweetLaurelBakery was launched in 2015 as a way for Gallucci to showcase her recipes, host Instagram Live cooking classes, and build a community of people who were also on a "healing through food" journey. Eventually, they started teaching in-person workshops, wrote two cookbooks, and opened a storefront.
Gallucci's baked goods are healthy and wholesome and free of grains, dairy, and refined sugar. What they aren't free of (thankfully) is flavor. She has given hope to the many people who have had to adopt restrictive diets due to health issues, and also those who are just trying to eat a little bit healthier in general. The average amount of protein in a slice of Sweet Laurel cake is 12 g, and it's under 200 calories. So that makes it practically a salad, right?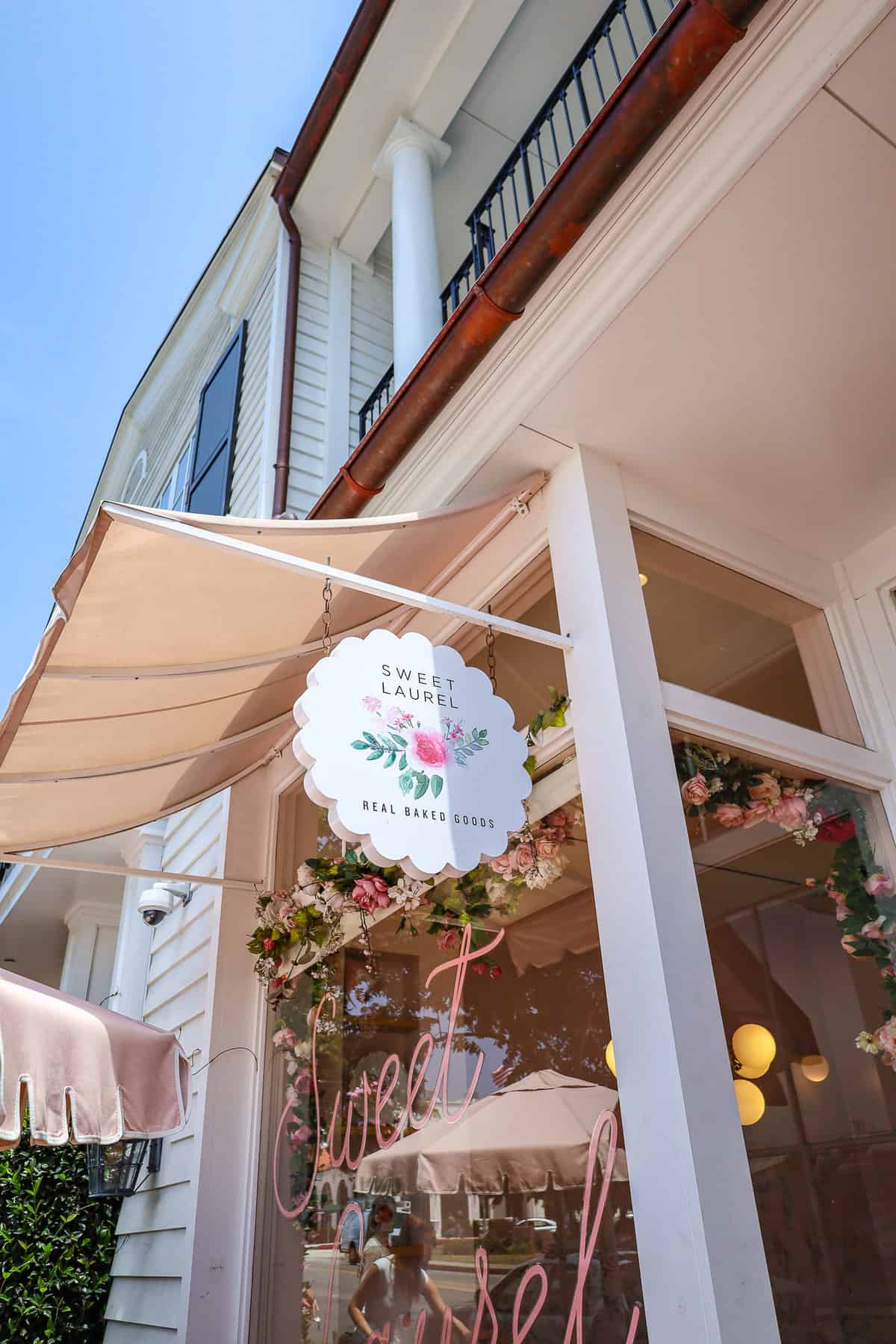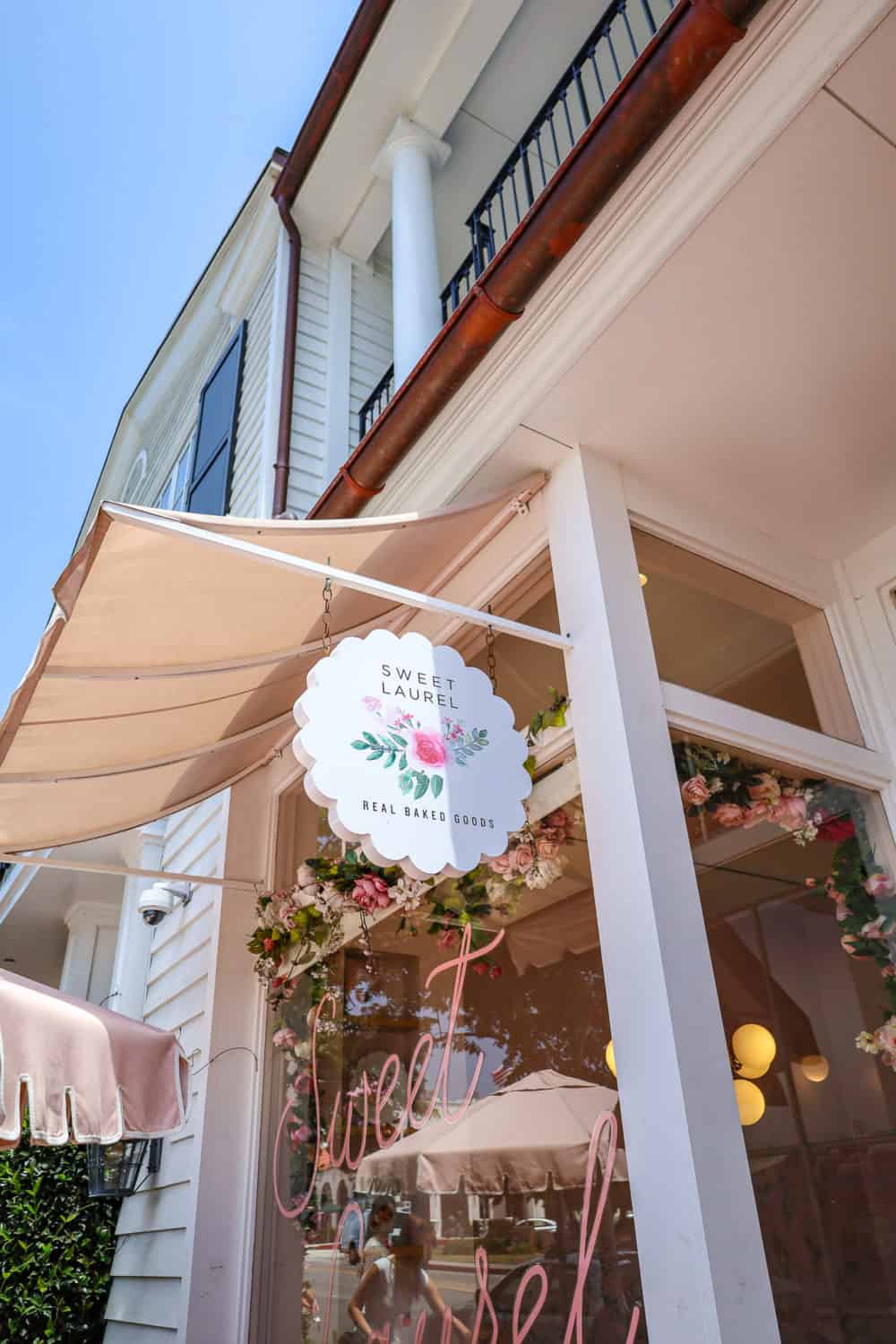 From Gallucci:
What is your favorite thing you make at Sweet Laurel?
We have a lot of seasonal things that are really fun, and in summer our pies are incredible. We've got blueberry pie and rhubarb strawberry pies right now made with fruit grown in California. Year-round I'm a chocolate person. We source our chocolate locally and it's the highest quality you can get.
You work hard to source as many products and ingredients as possible from California farmers. Can you tell us a little about that?
Obviously, I love California. I was born and raised here. I've always been a fan of what California offers. And gardening and the production of food are my two number one hobbies. Seeing what California produces has always been amazing. I was invited to go on two California Grown agritours. Seeing it on that level and getting to know farmers was a very eye-opening experience.
When we go to source our ingredients, we try to go local. Because we are in California we have so many options. I grew up going to farmers' markets, which is not something most people grow up with. I was blessed to see what California has to offer on a weekly and year-round basis. We are fortunate to be able to eat seasonally here. I have always approached food from as close to the source as possible.
For example, all of our almond flour is grown and produced in California. And, the fruit for our seasonal pies is always sourced from California farmers. We are doing a peach pie with Apricot Lane Farms peaches in August which is super exciting. It's a biodynamic farm we work with and we get to use their super fresh produce in our products.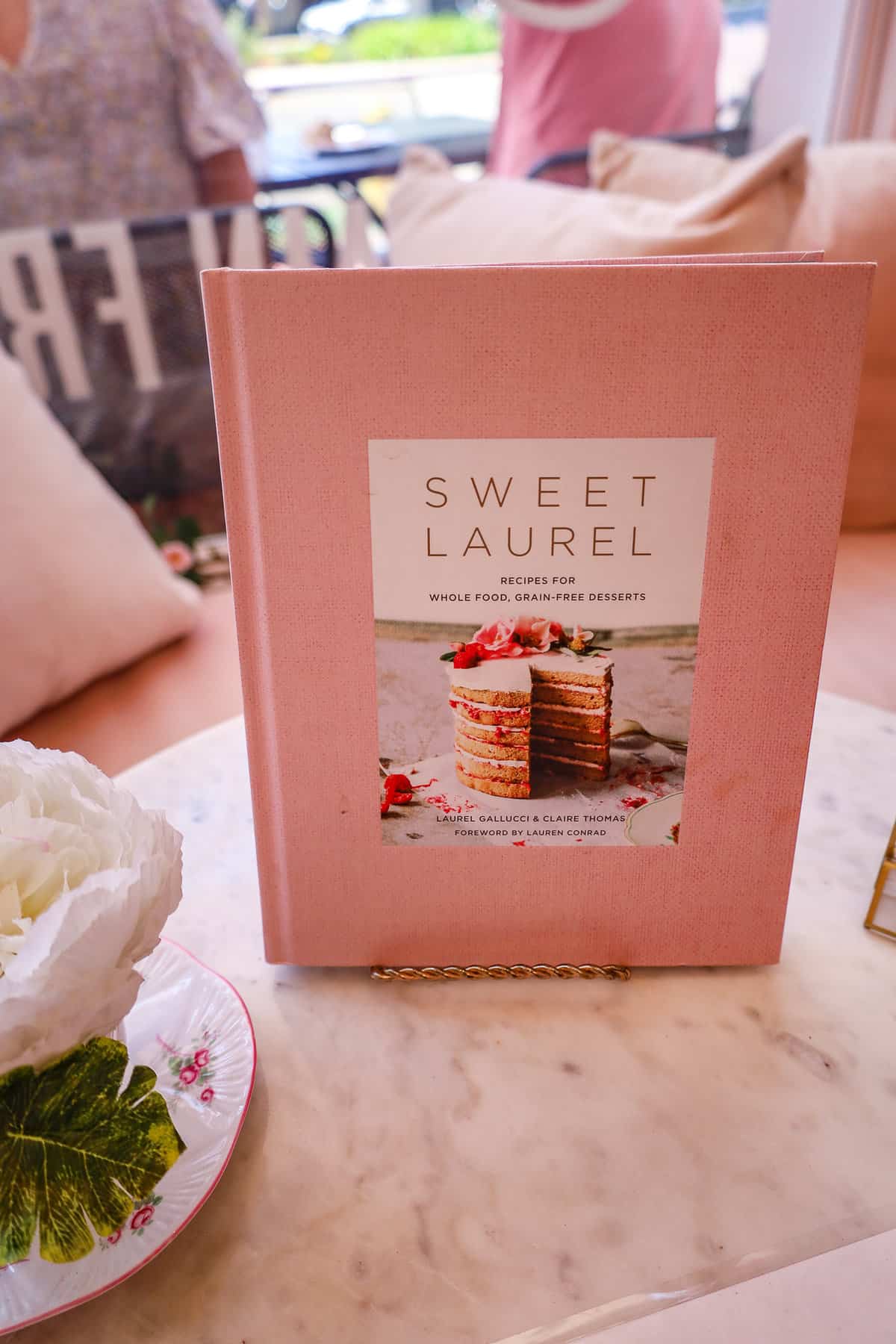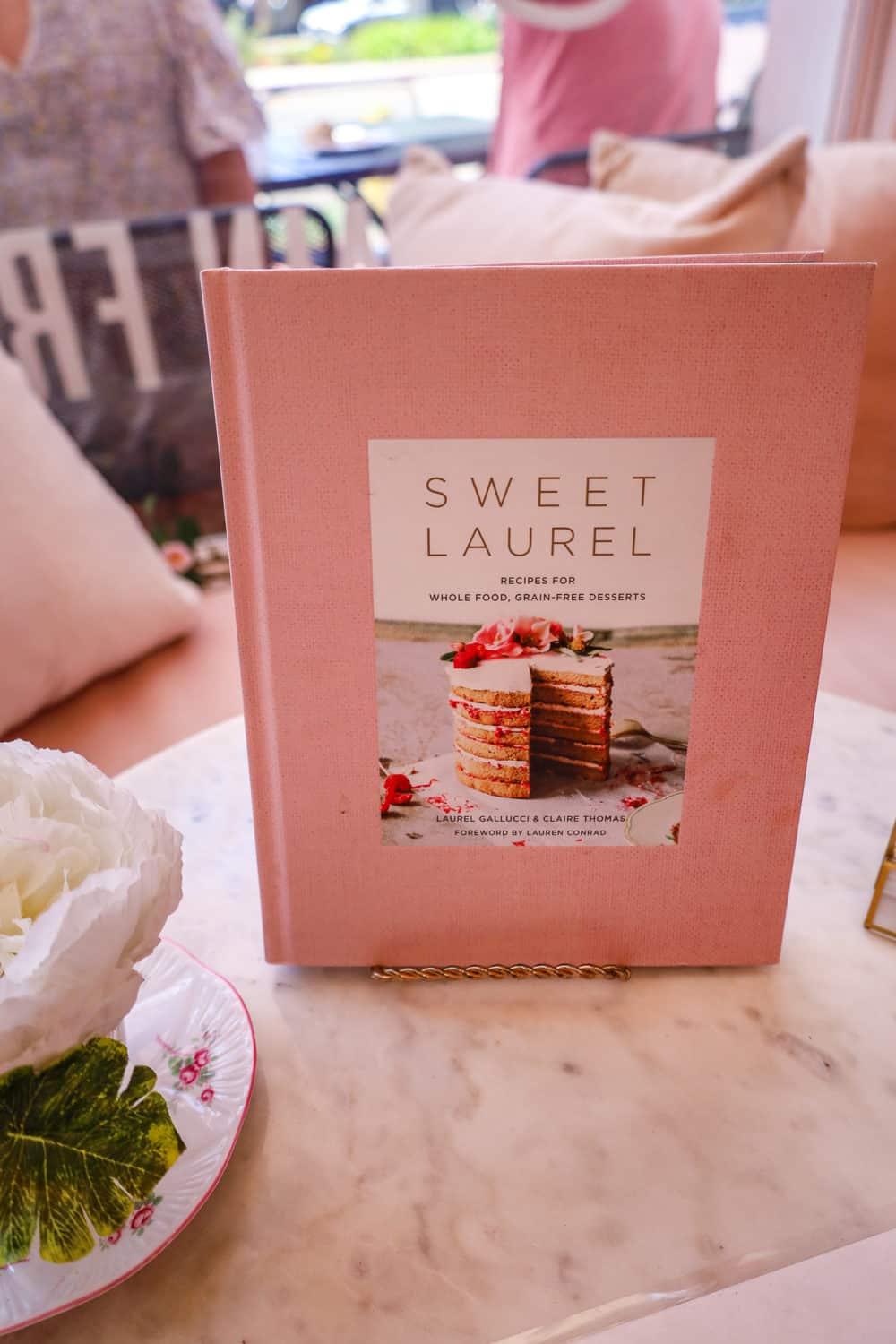 Your "healing through food" journey has been an inspiration for so many.
Eating healthy and eating as close to the land has always been a priority for me. I grew up in a family where my dad was a cardiologist and believed in the diet/health connection. I was indoctrinated from a young age about how what you eat affects your heart. So when I grew up in that environment and then when I found out I had an autoimmune disease and was told to remove gluten, dairy, and refined sugar, it all made sense to me.
Having that be the ethos of Sweet Laurel is probably the number one attractor of the community – the community is responding to it, they agree with it, they want that, and it's so much a part of the brand. Sixty percent of our customers are gluten-free or have some other dietary preference. The rest just want something that's delicious, but also healthy. Not all our customers are celiac or diabetic, they just want something that is a feel-good option.
Baking without grains, sugar, and dairy can be challenging, and yet you make it look simple. What do you want people to know about it?
What we really try to get people to understand is that our chocolate chip cookie recipe is five ingredients. If you have these five ingredients in your pantry you can make any recipe in our cookbooks. The ingredients are almond flour, coconut oil or avocado oil, Himalayan pink salt, 100% maple syrup or date syrup as a sweetener, and organic eggs in non-vegan items. If you keep these ingredients in your panty you are good to go.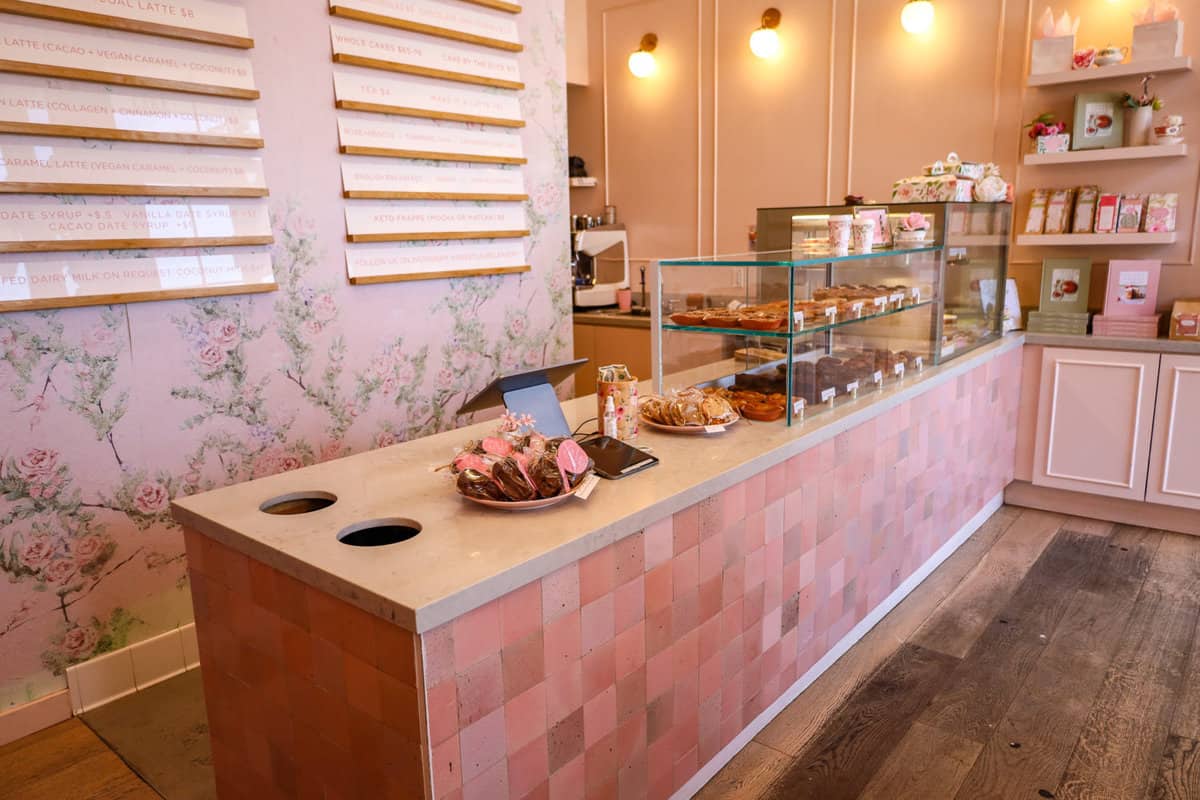 You're kind of a social media superstar. How did you get started with that?
From day one my co-founder was like – you've got to be on Instagram. I went off of social media in college and didn't plan to go back. But she told me I had to get back on. Sweet Laurel started as an Instagram account where I shared what I was doing – the recipes and demos. Then we got into doing workshops where people could come and experience the brand.
We got a couple of great PR placements and people all of a sudden thought we had a bake shop or place in LA, which didn't happen for 3 more years. We just had a community we fostered on social media. Regularly checking in and giving people a sense of community. Sweet Laurel is like a home for people who have dietary challenges. I get so many questions about my journey – and it's kind of like this community that's come together and I feel like a really big part of the brand. People come to us because they know that we are going to take care of them in the sense that we are a safe place to eat and they know we will make something beautiful for them.
What's coming up in the future for Sweet Laurel?
Claire Thomas is the creative director, and big picture visionary. I have been in charge of product development and making all the yummy products come to life. Since we launched Sweet Laurel Bakery we've written two cookbooks and opened a storefront. Next, we are launching a line of products that will be available nationwide. Three mixes will be available – a cake mix, scone mix, and pancake mix. We will also have three flavors of shelf-stable keto brownies and cookie dough which will be in the refrigerated section.
How to get a taste of Sweet Laurel
Visit Sweet Laurel if you're in Los Angeles. We recommend picking up some delicious treats and heading to the beach for a picnic. They also have two best-selling cookbooks that are full of recipes for wholesome and nourishing food you can make at home. They ship their baked goods nationwide and soon will be in grocers all across the U.S. as well. And, of course, you can follow them on social media.
Gallucci and Thomas' goal has always been to spread good, healthy food to as many people as possible. We say achievement unlocked!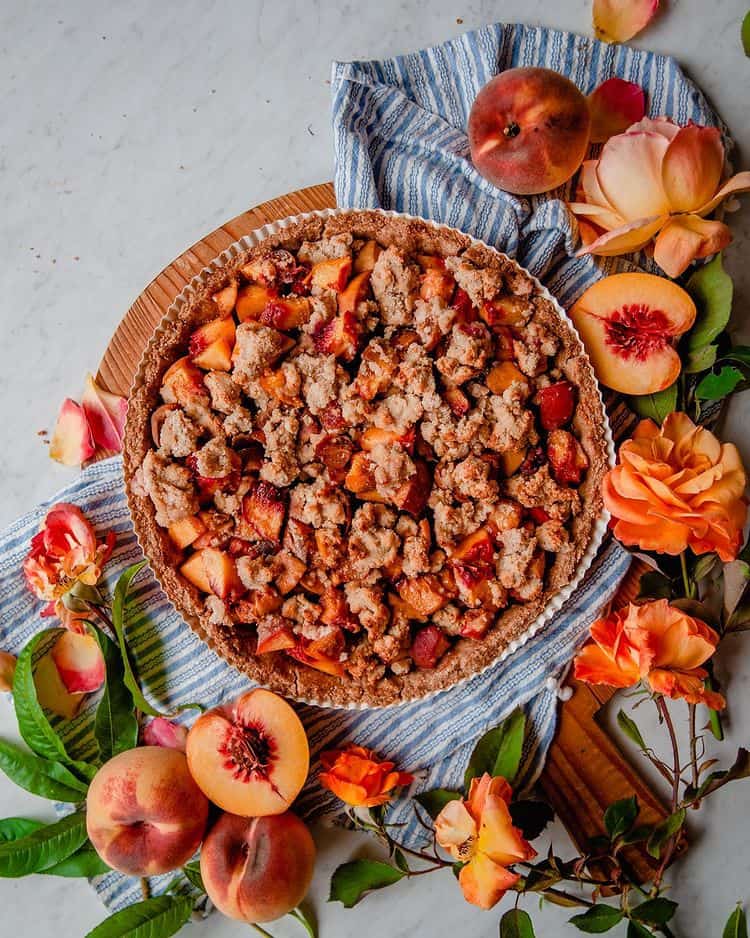 Sweet Laurel Bakery
Address: 15279 Sunset Blvd, Pacific Palisades, CA 90272
Image courtesy of Sweet Laurel
Article and images by Alison Needham.