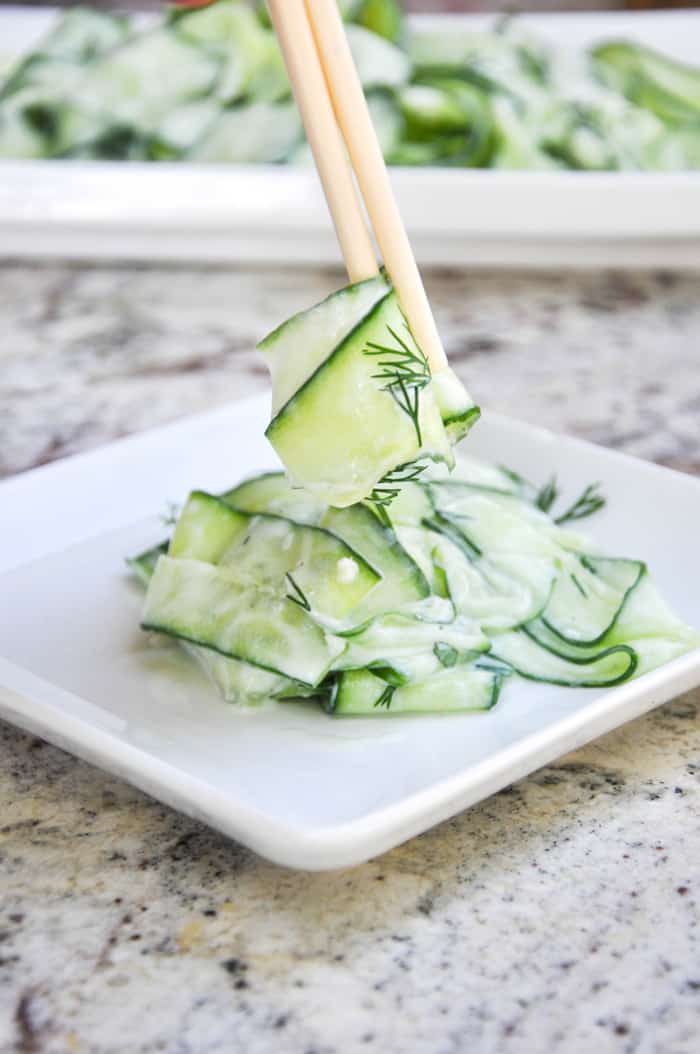 CA GROWN Blog
Discover. Learn. Connect.
Cucumber Ribbon Salad with Fresh Herb Dressing
September 23, 2015
Eat the Season!
Sign Up For Weekly Recipes
« Back to Recipes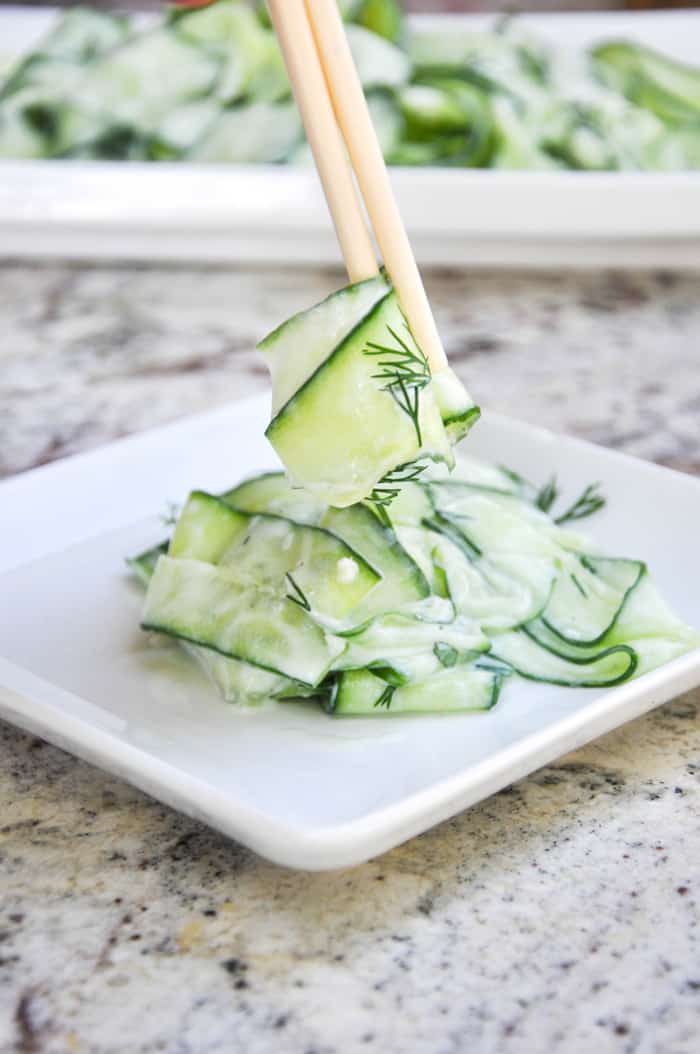 Cucumber Ribbon Salad with Fresh Herb Dressing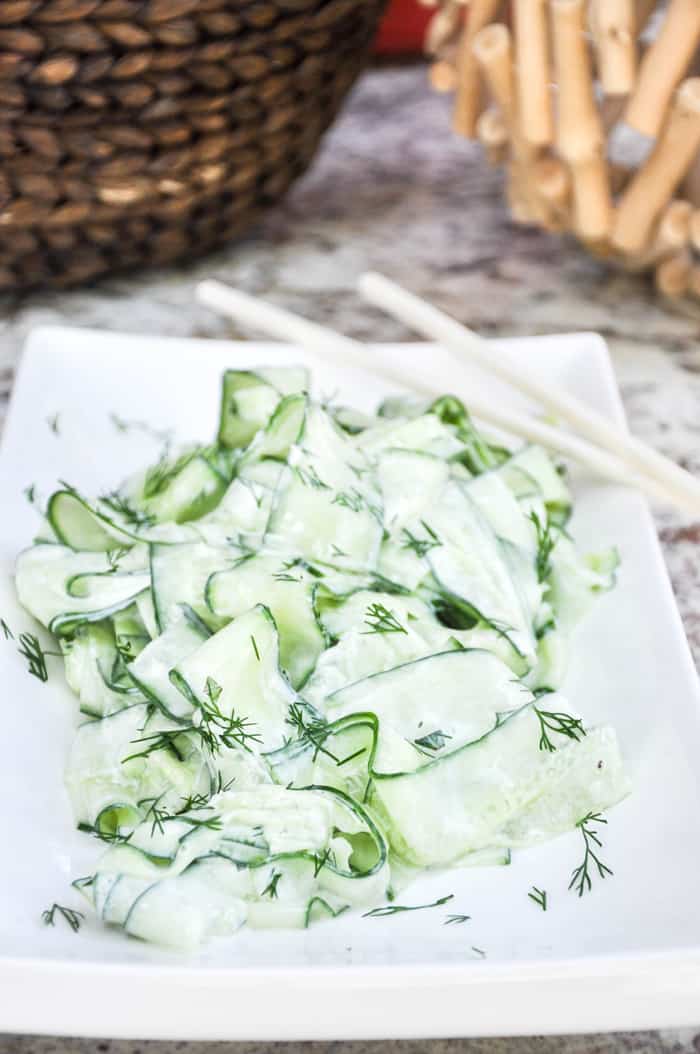 Are you a cucumber lover? Me too!
I appreciate that cucumbers are healthy and hearty and California grown year-round! That's right. But if you can't find them seasonally, then Windset Farms comes to the rescue with their greenhouse produce! So, if you're in the dead of winter and you're craving fresh, local cucumbers, you are in luck.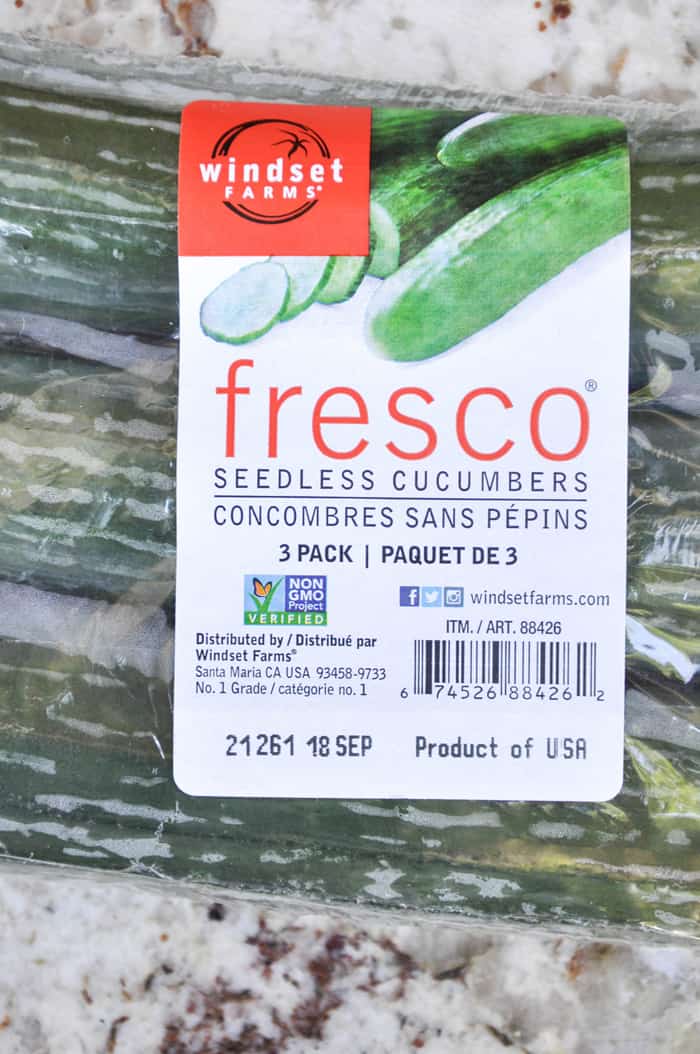 For this recipe, I used their Fresco Seedless and let me tell you, they are HUGE! They remind me of the large English cucumbers that you see so readily available at the grocery store. Surely one of the best parts about these is that they're seedless. Unlike others, there aren't any seeds to contend with which is perfect for this recipe.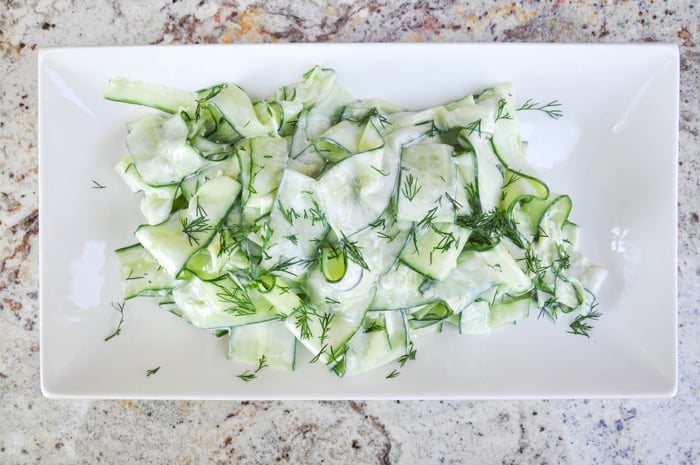 Fresh herbs were added to the yogurt-based dressing, adding a spicy and bright flavor to this unique salad.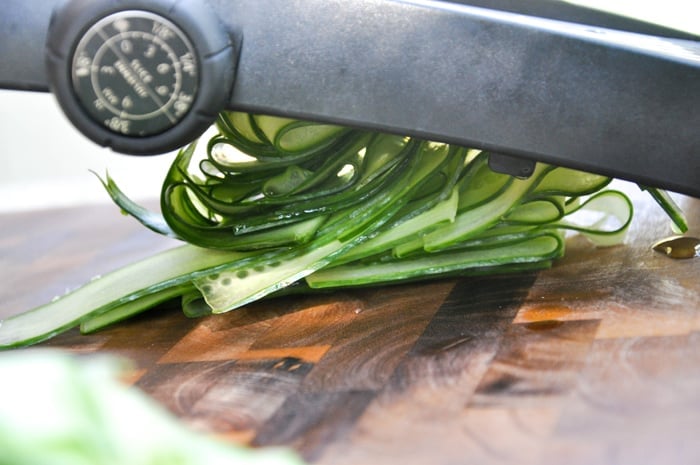 The trick to the "ribbons" in this dish is the use of a mandoline. Have you used one? I also use it when making potato gratin; when you have to achieve that thinly sliced vegetable for even cooking, this is a must have kitchen gadget.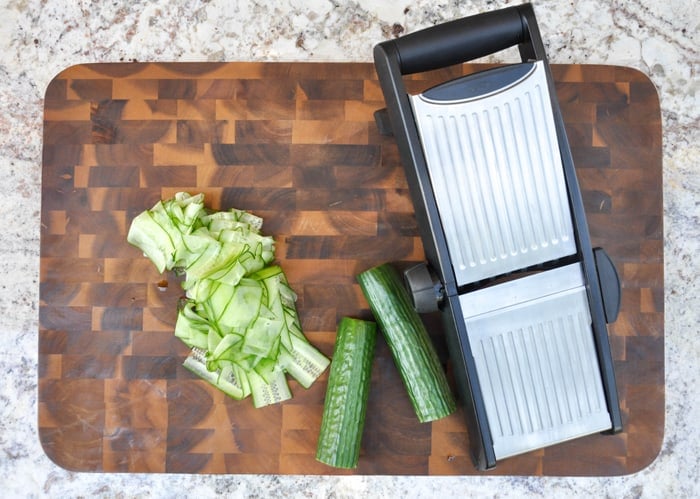 I sliced 3 gigantic cucumbers for this salad in just a few minutes.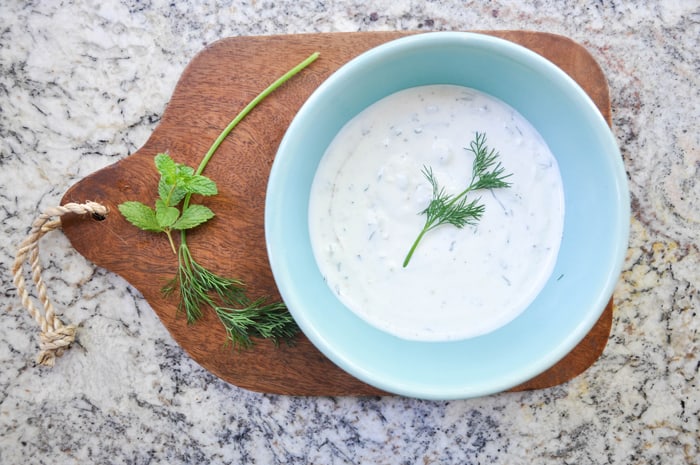 The creamy dressing contains fresh herbs including mint, dill and garlic. It's like magic sauce!
Now that you know you can get California cucumbers year round, when are you going to make this salad?
I think the sooner the better…
Cucumber Ribbon Salad with Fresh Herb Dressing
2015-09-21 15:33:53
Ingredients
1/2 cup plain yogurt
1/2 cup sour cream
1 T. fresh dill
1 T. fresh mint
2 cloves garlic
Salt and Pepper
3 large cucumbers
Instructions
In a bowl combine the yogurt, sour cream, herbs, garlic and salt and pepper.
Chill dressing for at least 2 hours
Using a mandoline, slice the cucumbers into thin ribbons and place in a paper towel lined sieve to get rid of excess moisture.
Toss the ribbons in the dressing and serve immediately
Garnish with additional dill
Notes
You can make the salad ahead of time and dress right before serving.
California Grown https://californiagrown.org/