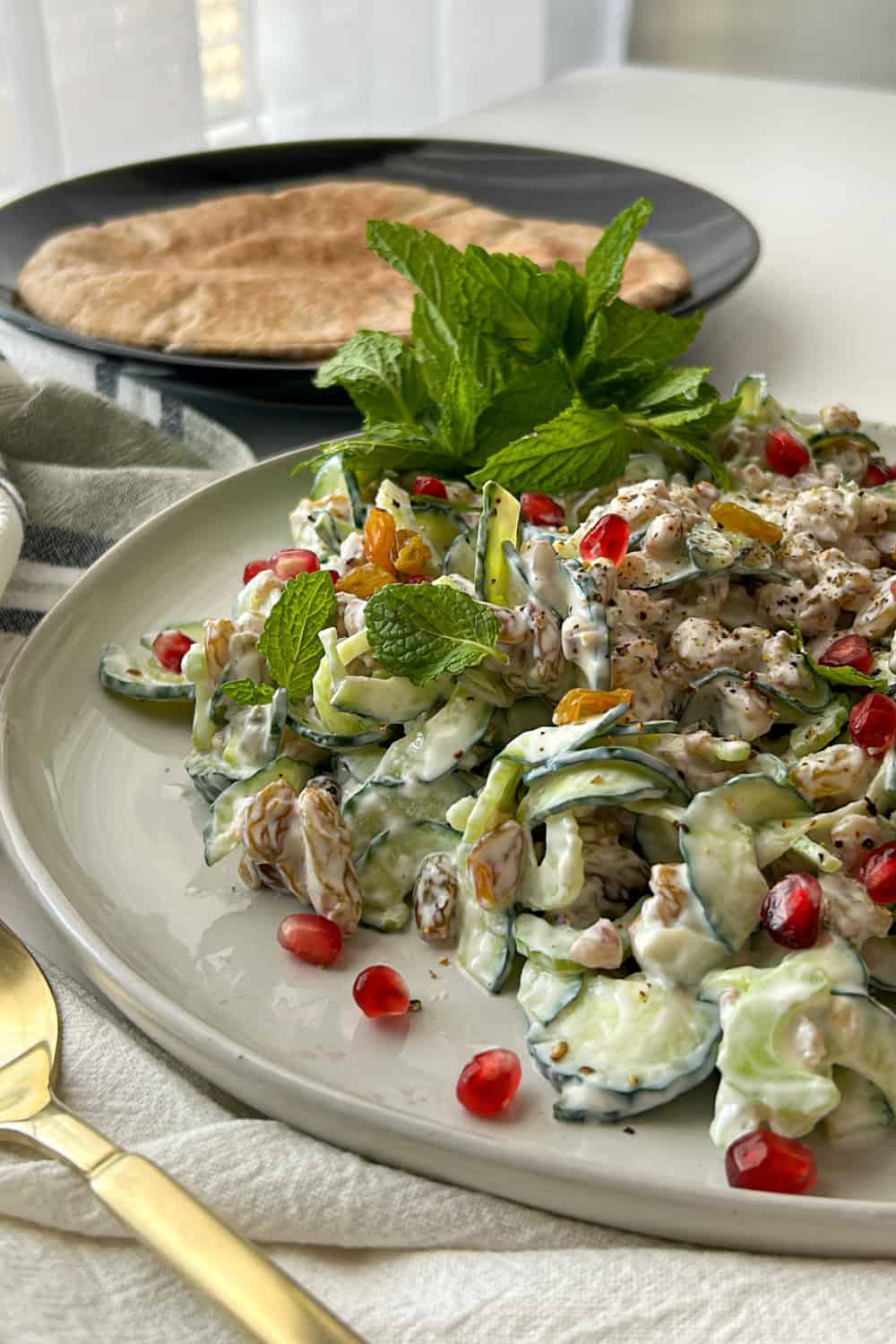 CA GROWN Blog
Discover. Learn. Connect.
Cucumber Salad with Raisins and Yogurt from Jaíne Mackievicz
May 15, 2023
Eat the Season!
Sign Up For Weekly Recipes
« Back to Recipes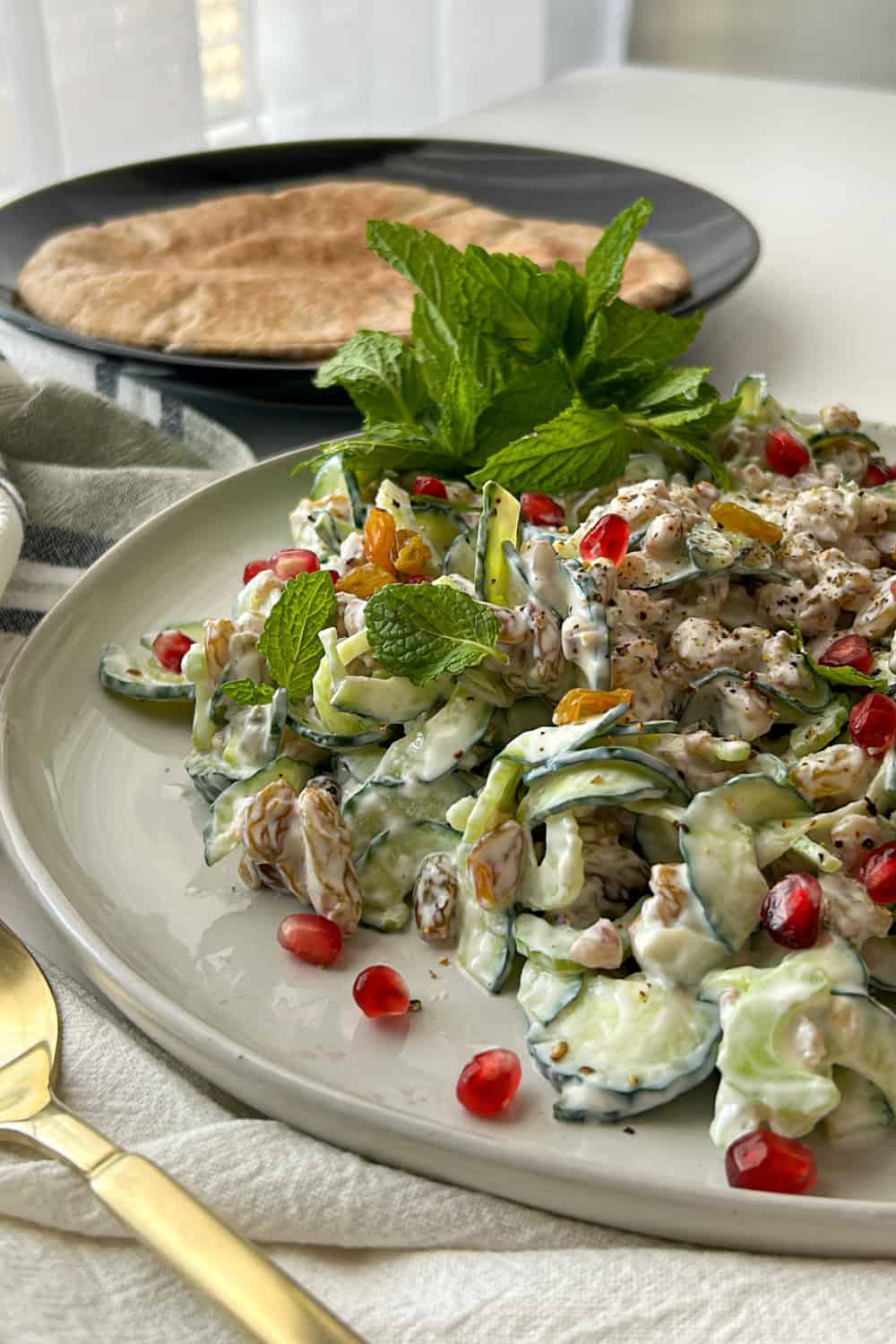 Cucumber Salad with Raisins and Yogurt from Jaíne Mackievicz
Jaíne Mackievicz's Cucumber Salad with Raisins and Yogurt is the perfect summer side, sandwich filling, or dip! You'll love this refreshing recipe.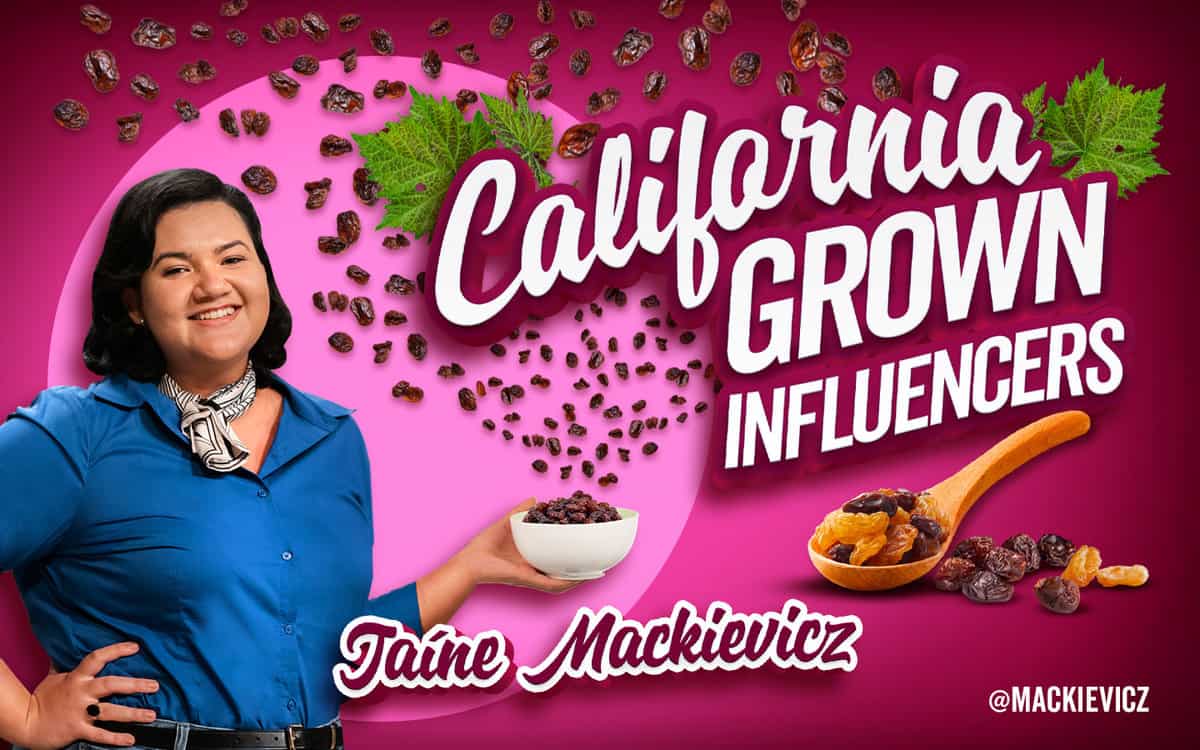 We first met Jaíne at the 2022 Taste of Santa Barbara. She was fresh off her win on the Julia Child Challenge, a cooking competition hosted by the Julia Child Foundation and Food Network. Her enthusiasm for life and love of food was immediately evident and incredibly contagious. We were thrilled when she agreed to team up with CA GROWN to create a few recipes showcasing California raisins!
From Jaíne:
Why I love California Grown raisins: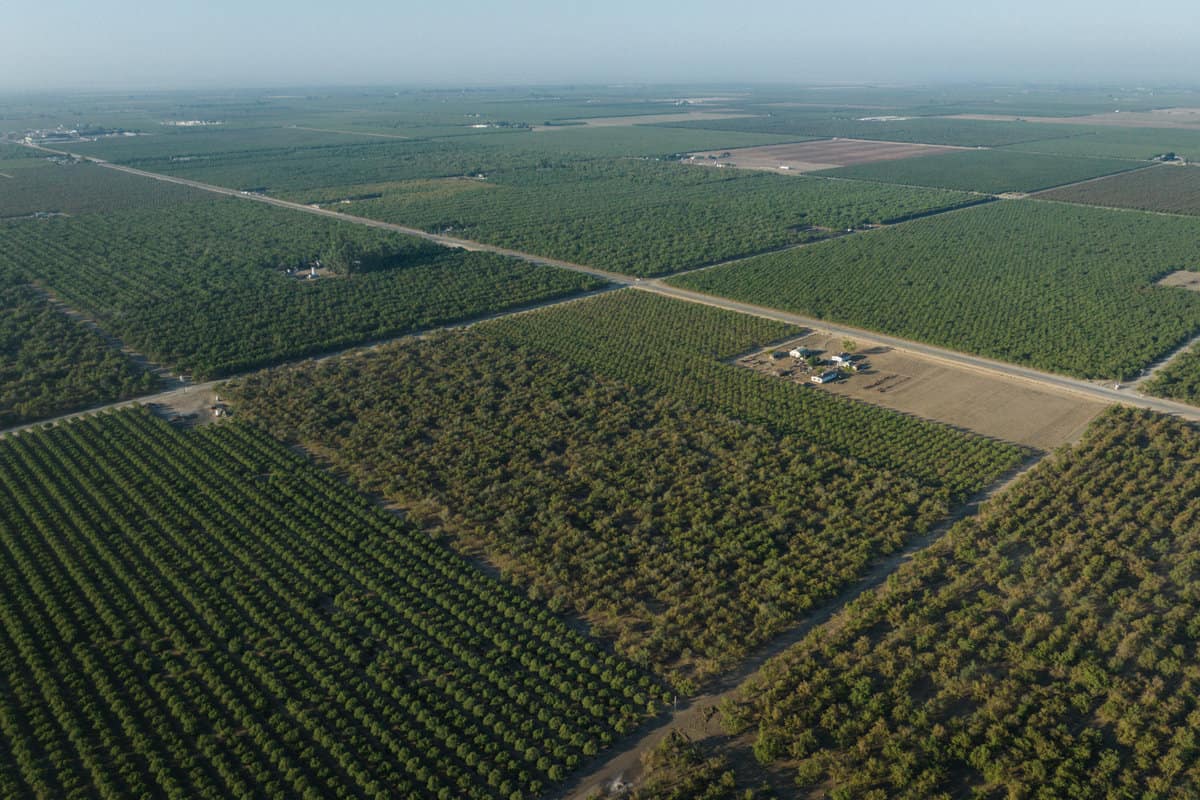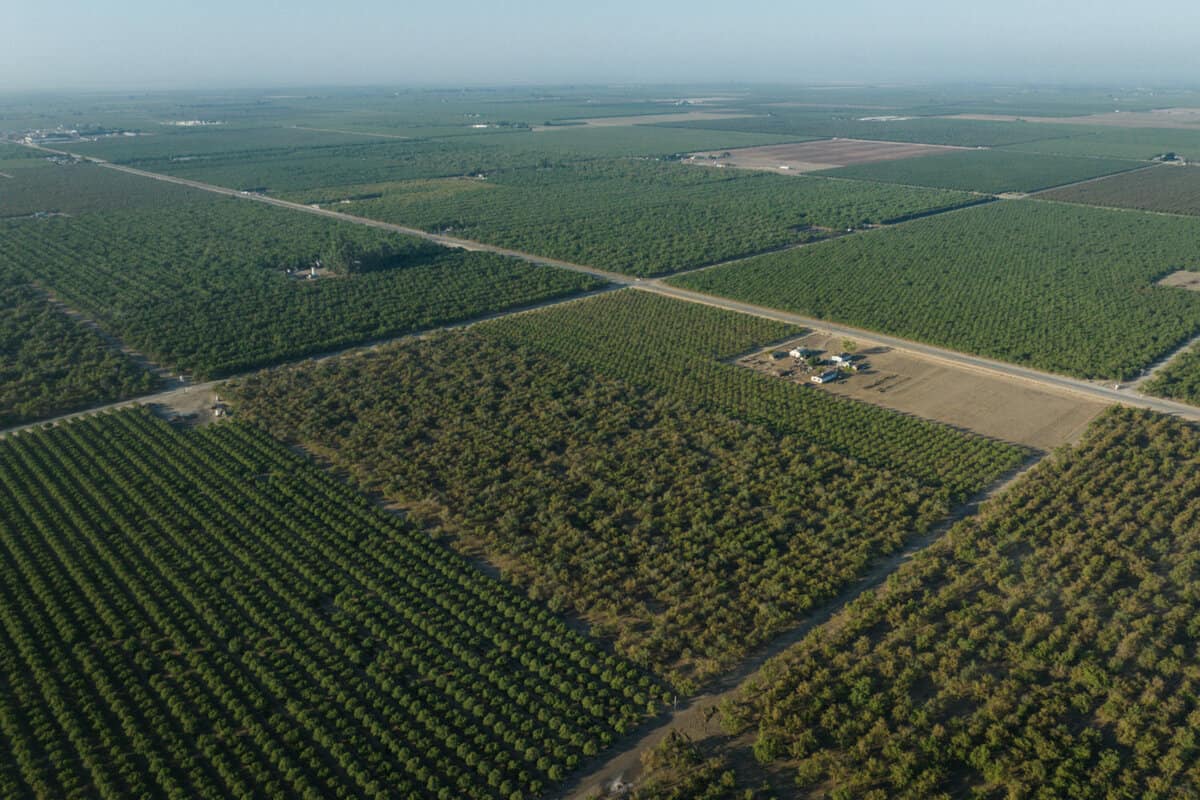 California Raisins, the ingredient I'm proud to feature, has a long history, dating back to the late 1800s. Nowadays, on approximately 150,000 acres, over 2,000 California Raisin growers produce 100% of the U.S. raisins in an area within a 60-mile radius of Fresno, California – known as the central San Joaquin Valley.
Did you know that California is the largest raisin producer in the world, accounting for more than half of the global supply?
Learn more about how raisins are grown!
I grew up eating (and enjoying) plenty of raisins as they're super popular in Brazil due to their versatility for sweet and savory dishes.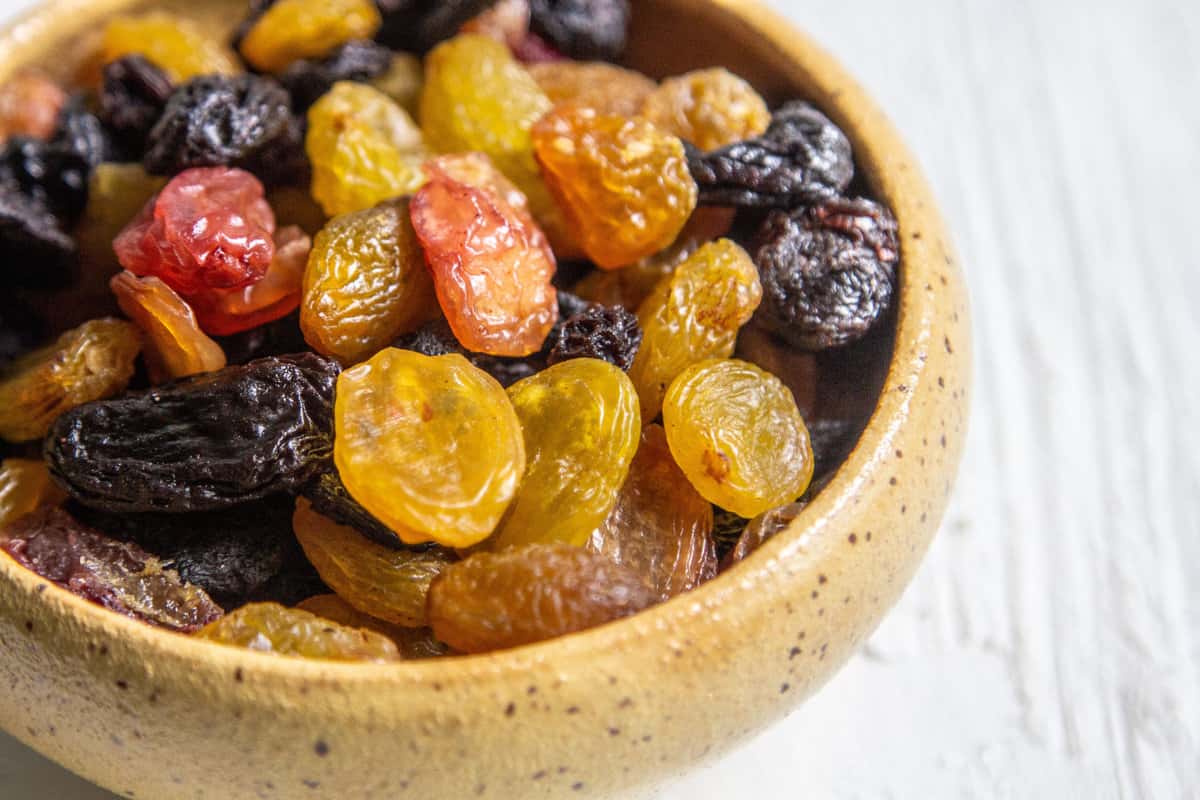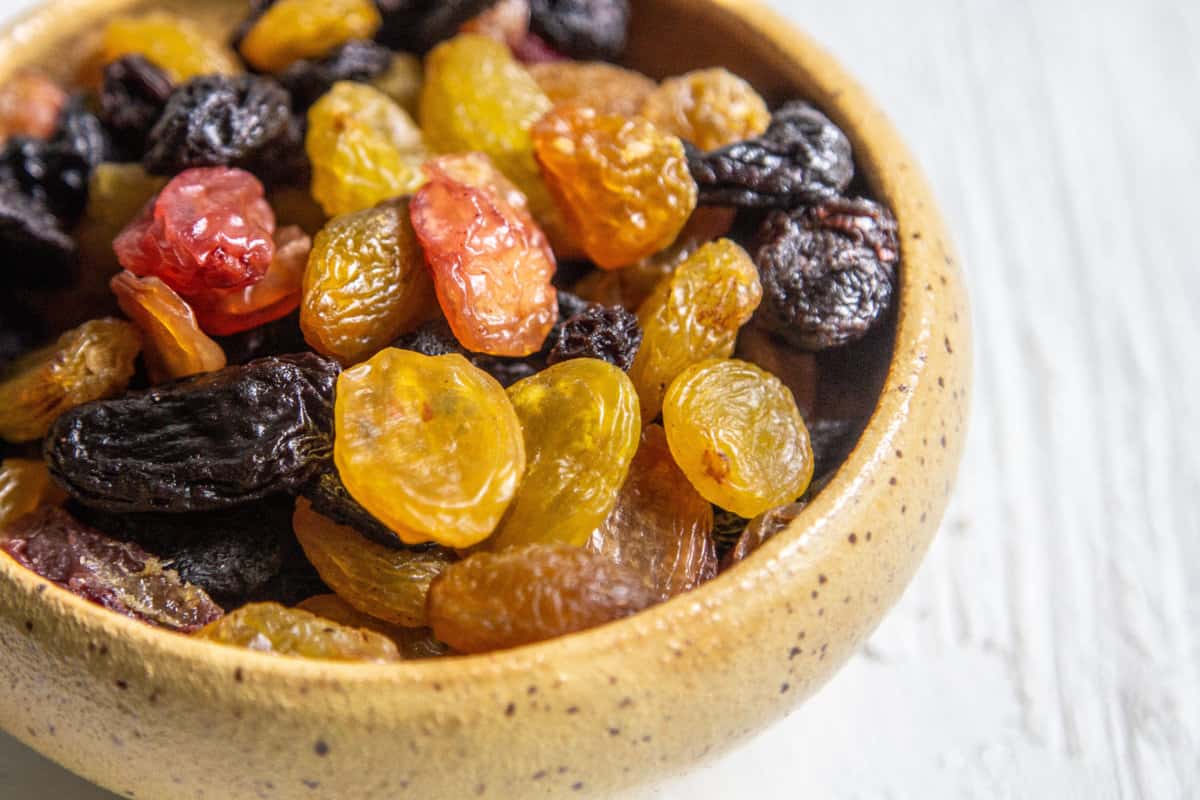 No Brazilian table is complete without a dish sprinkled with raisins around the holidays, a scoop of rum & raisins ice cream as an afternoon treat, or without the sweet scent of raisins-speckled Panettone, an Italian sweet bread as popular as it gets due to the huge influence of Italian immigrants in Brazilian cooking.
I recently learned to love raisins even more in France, where they're omnipresent in pastries such as Pain aux Raisin, the famous escargot-shaped puff-pastry swirls filled with vanilla pastry cream, or as a thickening agent for luscious grape-flavored sauces that are generously ladled out on pieces of perfectly cooked chicken. The French do know how to transform raisins into even better things!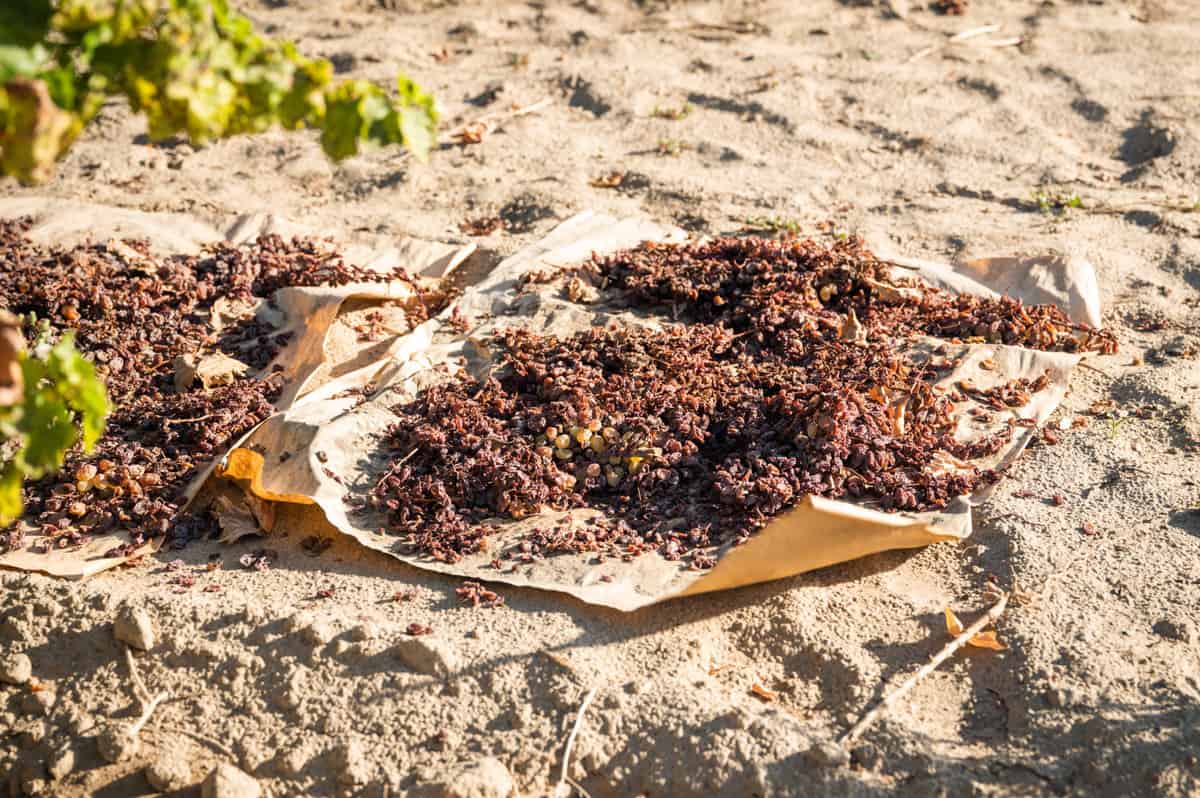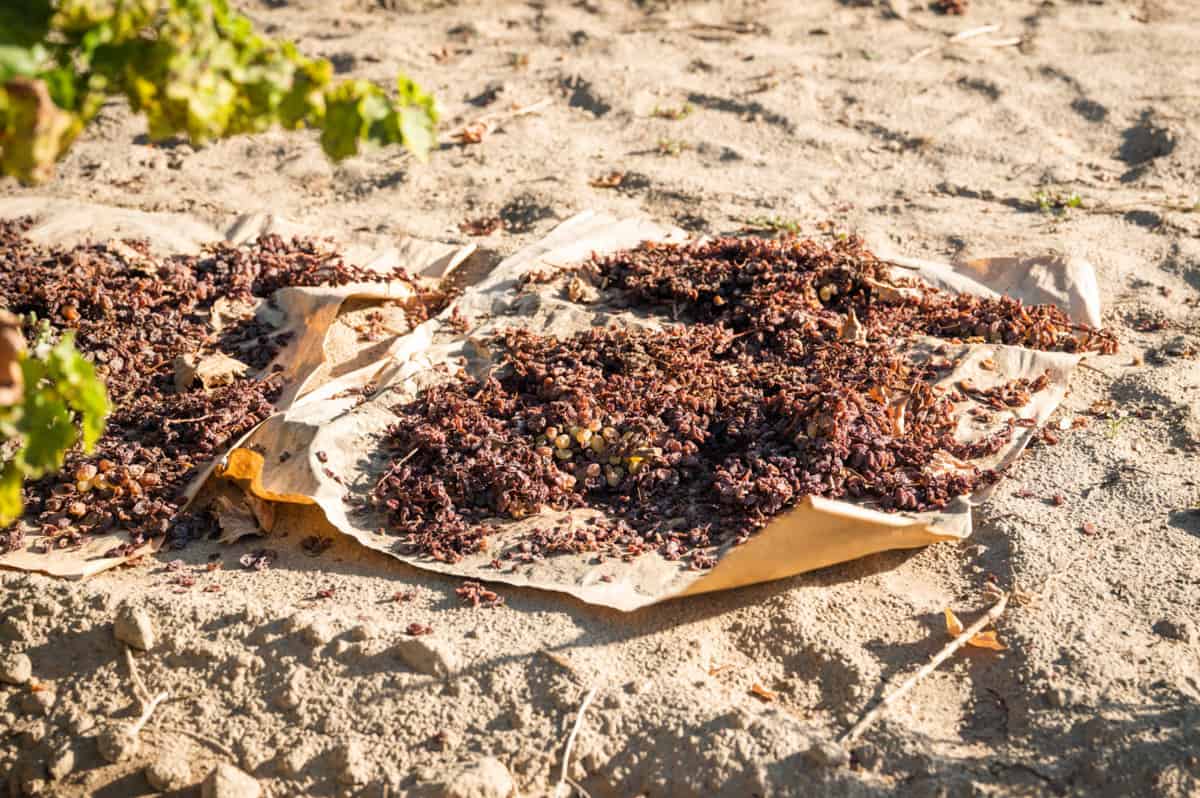 I have never cooked with raisins as often as I do now. Raisins make me curious about ways of exploring their delicate yet affirmative flavor. After having my kitchen cabinets filled with them for years, I only recently came to learn that they're one of the oldest dried fruits in the world, which made me even more curious.
They were first produced in Persia (modern-day Iran) around 2000 BC. This recipe just so happens to be Persian. If that isn't a sign for you to make my recipe, I don't know what else could be.
About my Cucumber Salad with Raisins and Yogurt: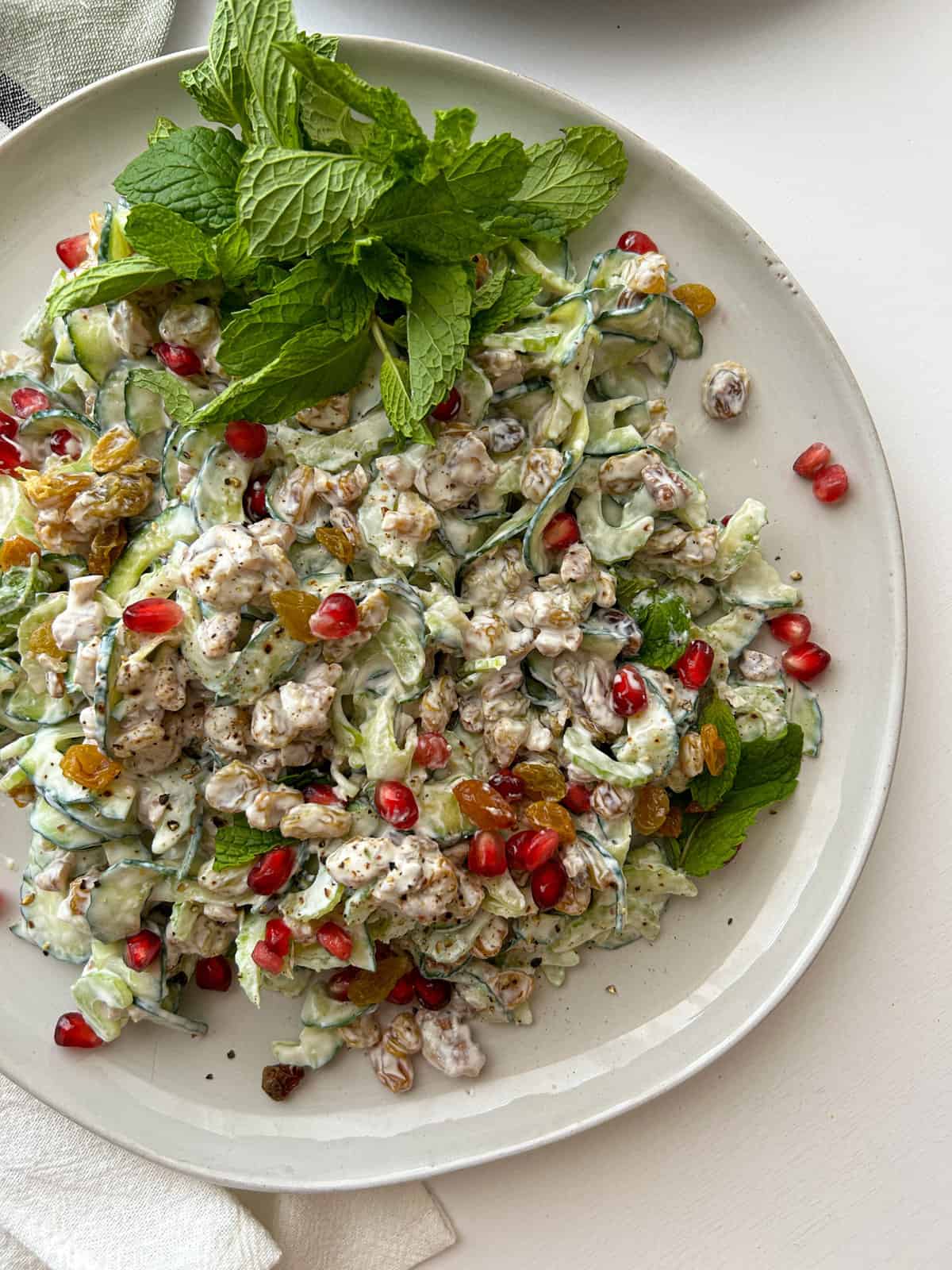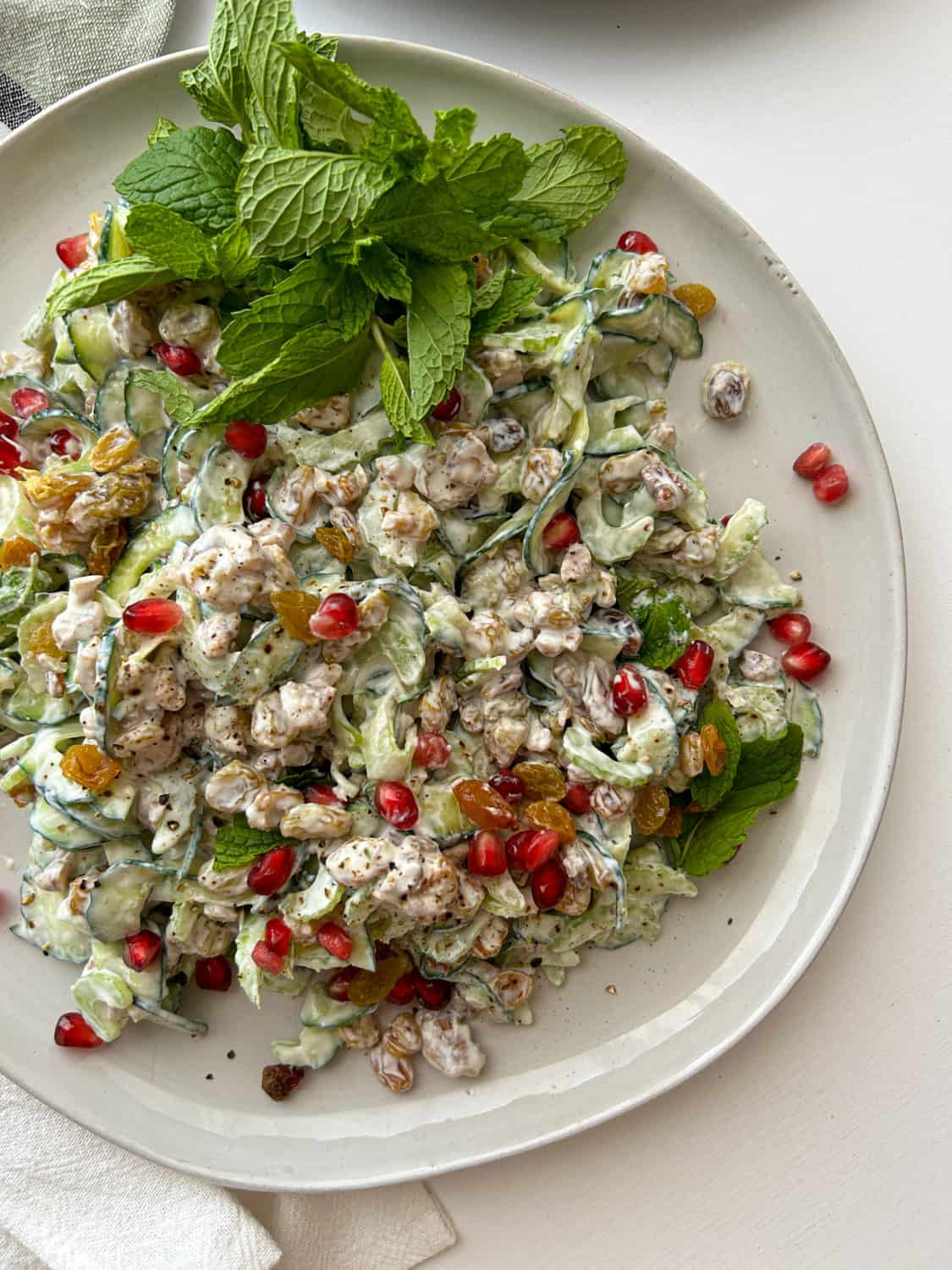 Plump and bursting-with-sweetness California Golden Raisins are the star of the show in this creamy salad inspired by Persian Mast-o Khiar (Persian Cucumber and Herb Yogurt). Zesty cucumber and celery are thinly sliced and coated in rich Greek yogurt, then California walnuts are added for a textural surprise. The salad is seasoned with plenty of fresh mint, making it a light and refreshing complement to grilled fish or oven-roasted chicken thighs. It's also delicious as a filling for a pita sandwich with thick slices of tomato. If you want to turn it into an appetizer, add a touch more yogurt for creaminess and serve it as a dip alongside pita crackers.
If you plan to make it ahead for a potluck, season it with salt only right before serving to avoid losing the crunchiness of the vegetables.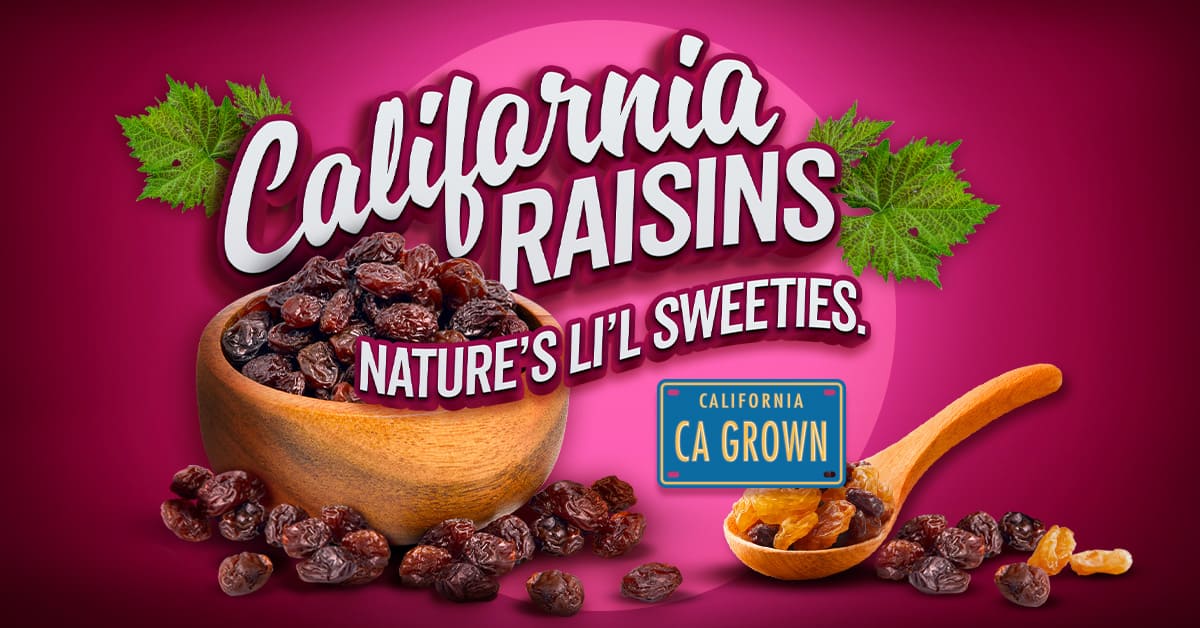 Let's make Cucumber Salad with Raisins and Yogurt!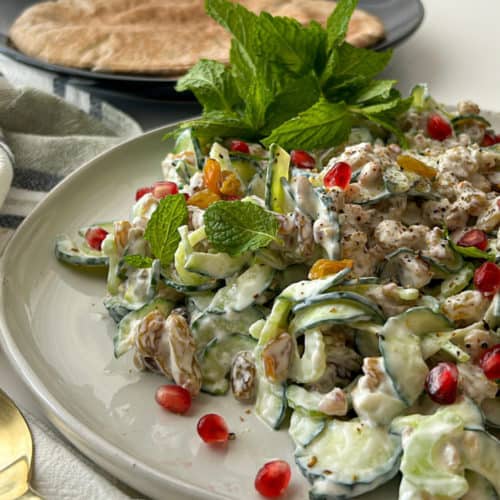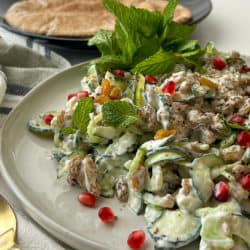 Cucumber Salad with Raisins and Yogurt
Jaíne Mackievicz's Cucumber Salad with Raisins and Yogurt is the perfect summer side, sandwich filling, or dip! You'll love this refreshing recipe.
Ingredients
1 cup Golden California Raisins
1 large English cucumber seeded and thinly sliced, about 2 cups
1 medium celery stalk thinly sliced, about 1 cup
1 tablespoon apple cider vinegar or white wine vinegar
½ clove of garlic
1 cup plain Greek yogurt preferably full-fat
½ cup raw walnuts roughly chopped
1 teaspoon fine sea salt
2 tablespoon finely chopped fresh mint + more to serve
1 tablespoon extra virgin olive oil to drizzle before serving
½ cup pomegranate seeds to serve optional
Instructions
Add 2 cups of thinly sliced cucumber and 1 cup of thinly sliced celery to a large mixing bowl. Use a mandoline for more uniform slices, if desired. Use a teaspoon to scoop out the cucumber seeds before slicing.

To the vegetables, add 1 cup of Golden California Raisins. If the raisins have been sitting in the cabinet for a bit and seem a bit sad, soak them in warm water for about 3 minutes to plump, then drain by squeezing them in between your palms.

Grate the garlic clove directly on top of the mixture, then add 1 tbsp apple cider vinegar and 1 tsp of fine sea salt.

Pour over the Greek yogurt and toss well to coat.

Add the walnut pieces and the finely chopped fresh mint and give it another good stir.

Taste and adjust seasoning as needed.

To serve, transfer the salad to a platter, drizzle with extra virgin olive oil,sprinkle the pomegranate seeds on top, and garnish the plate with a small bouquet of fresh mint leaves.
Notes
Keeps well in the fridge for 2 days in a sealed container.
Nutrition
Calories: 298kcalCarbohydrates: 40gProtein: 10gFat: 14gSaturated Fat: 2gPolyunsaturated Fat: 7gMonounsaturated Fat: 4gTrans Fat: 0.003gCholesterol: 3mgSodium: 608mgPotassium: 584mgFiber: 4gSugar: 28gVitamin A: 194IUVitamin C: 7mgCalcium: 111mgIron: 2mg
Hungry for more? Try more of Jaíne's recipes!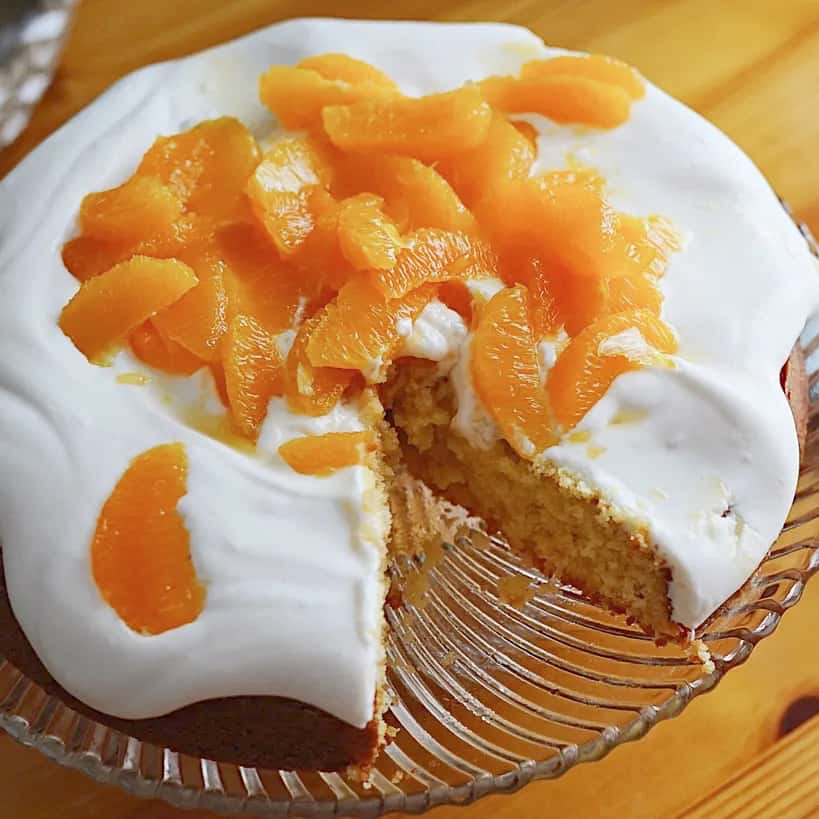 Jaíne whipped up this gorgeous Orange Cake for the final episode of the Julia Child Challenge. The judges were blown away – and we're sure you will be, too!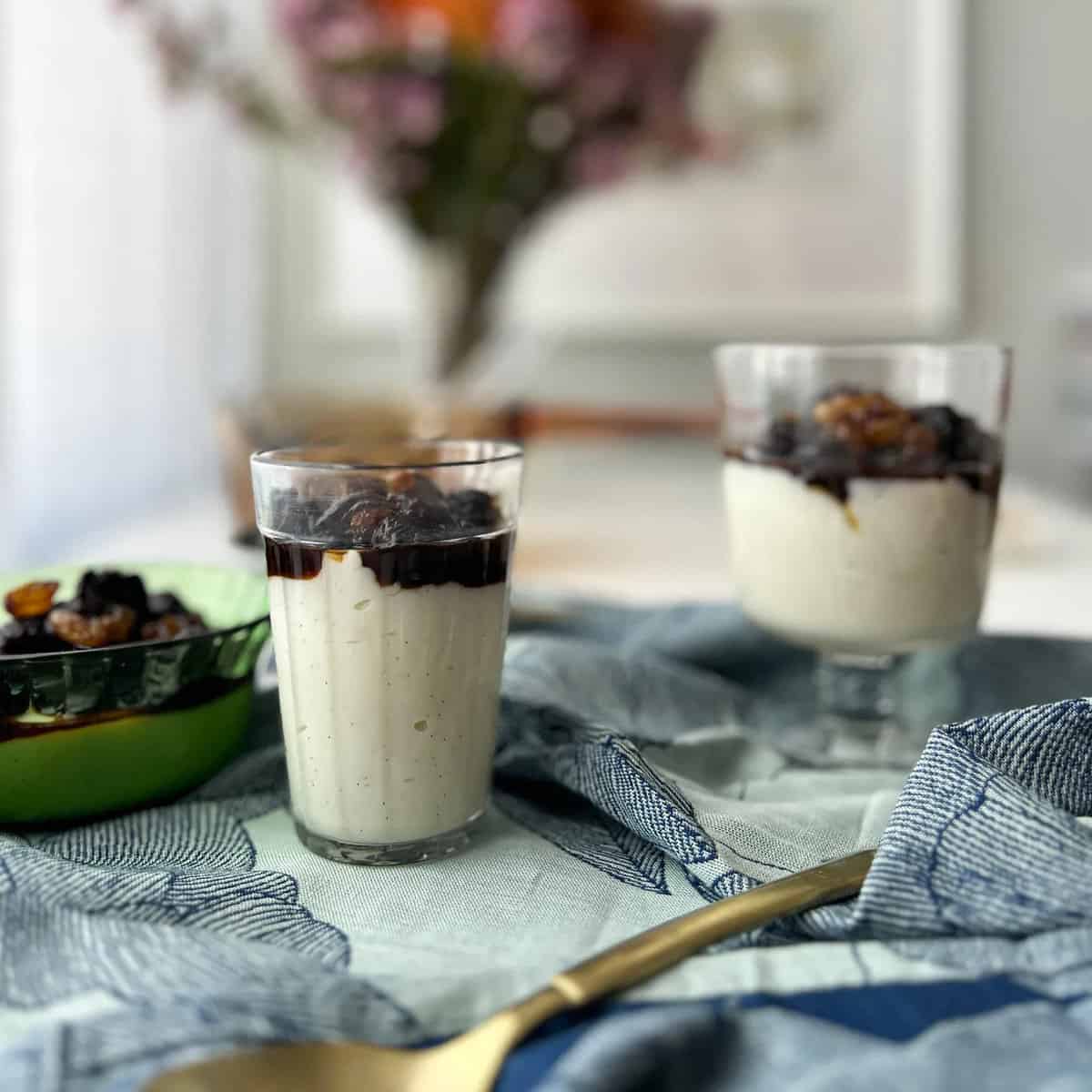 We all have recipes that bring back fond memories from childhood. This is Jaíne's. She lovingly recalls her mother this simple and delicious. Jaíne's version doubles down on the dried fruit and is served in individual cups.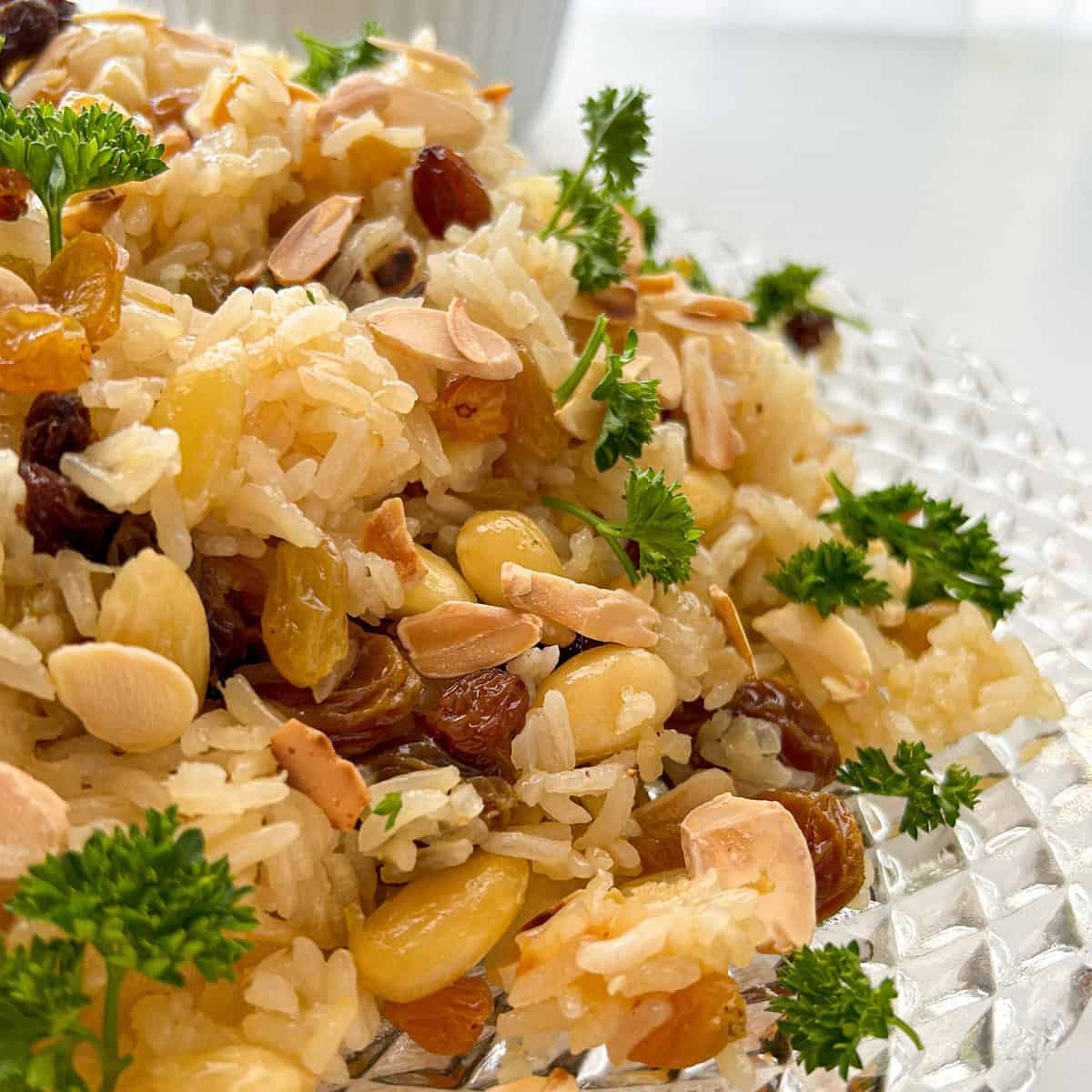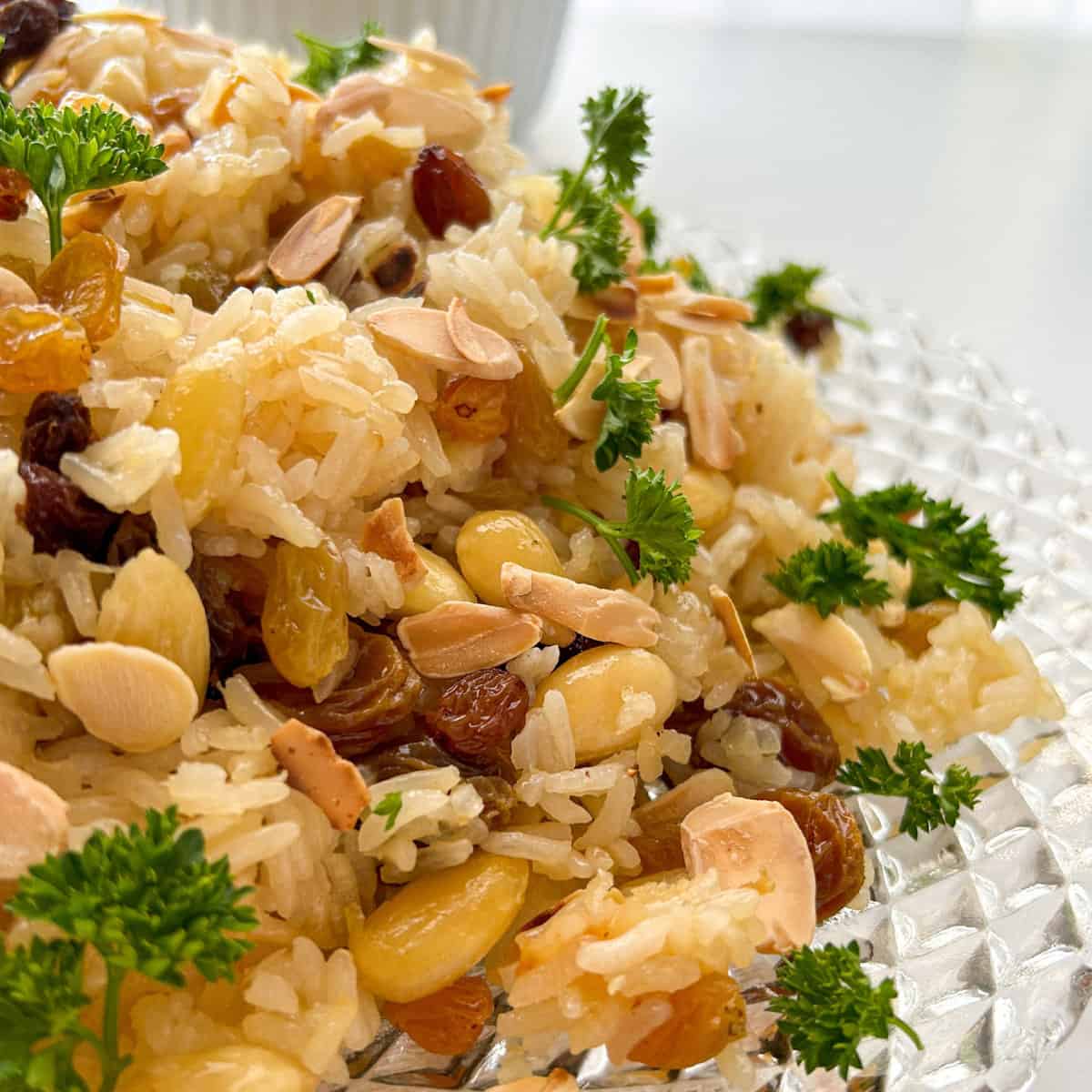 This traditional pilaf is a staple at Brazilian festivals and celebrations. It's perfect for soaking up stews and sauces. You could also serve it alongside roasted meats or as a vegetarian main dish.
Get to know Jaíne!
Jaíne Mackievicz moved to the United States from the Brazilian Amazon in 2017 with one goal in mind. She wanted to learn to cook like her childhood hero, Julia Child.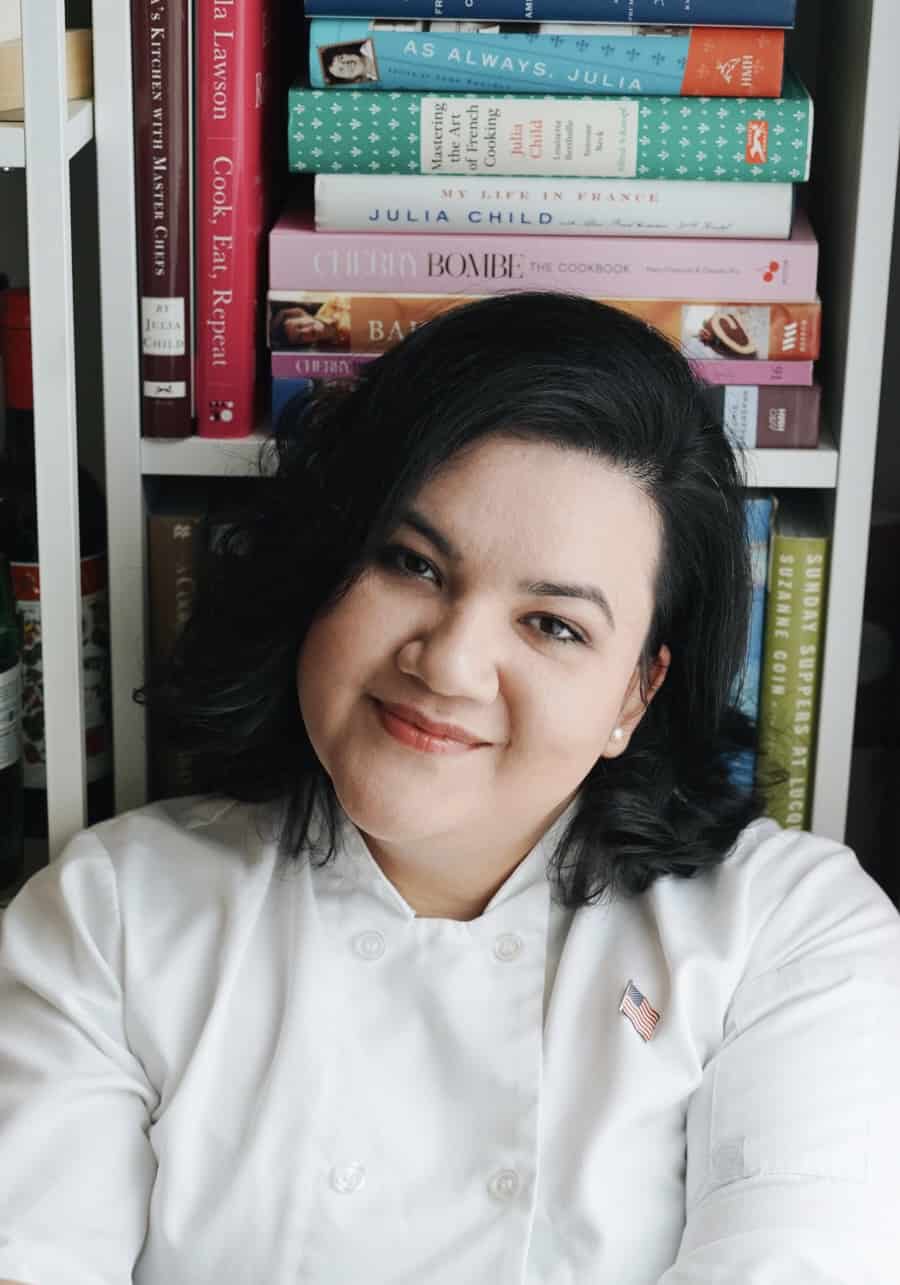 She had originally hoped to attend the Gastronomy program at Boston University. When that didn't work out, something different (or as she'll tell you, something magical) fell into place. Jaíne had written a wildly successful article for the Julia Child edition of Cherry Bombe magazine. Her work made an impression on folks in the culinary world. When Food Network was casting the 2022 Julia Child Challenge, Jaíne was invited to audition – and won. She's in the process of writing her first cookbook and maintains a weekly newsletter, Dinner at Jaíne's.