An Inspiring Taste of Santa Barbara
The Taste of Santa Barbara was a week-long celebration of food, wine, and farming from May 16-22, 2022. A joint effort of the Santa Barbara Culinary Experience and the Julia Child Foundation for Gastronomy and the Culinary Arts, the event features special menus at some of Santa Barbara's best restaurants and bars, farm tours, cooking demos. There is also a screening of the documentary Julia and informative panel discussions. The Taste of Santa Barbara Wines concluded a fun-filled and delicious week in the region dubbed the "American Riviera."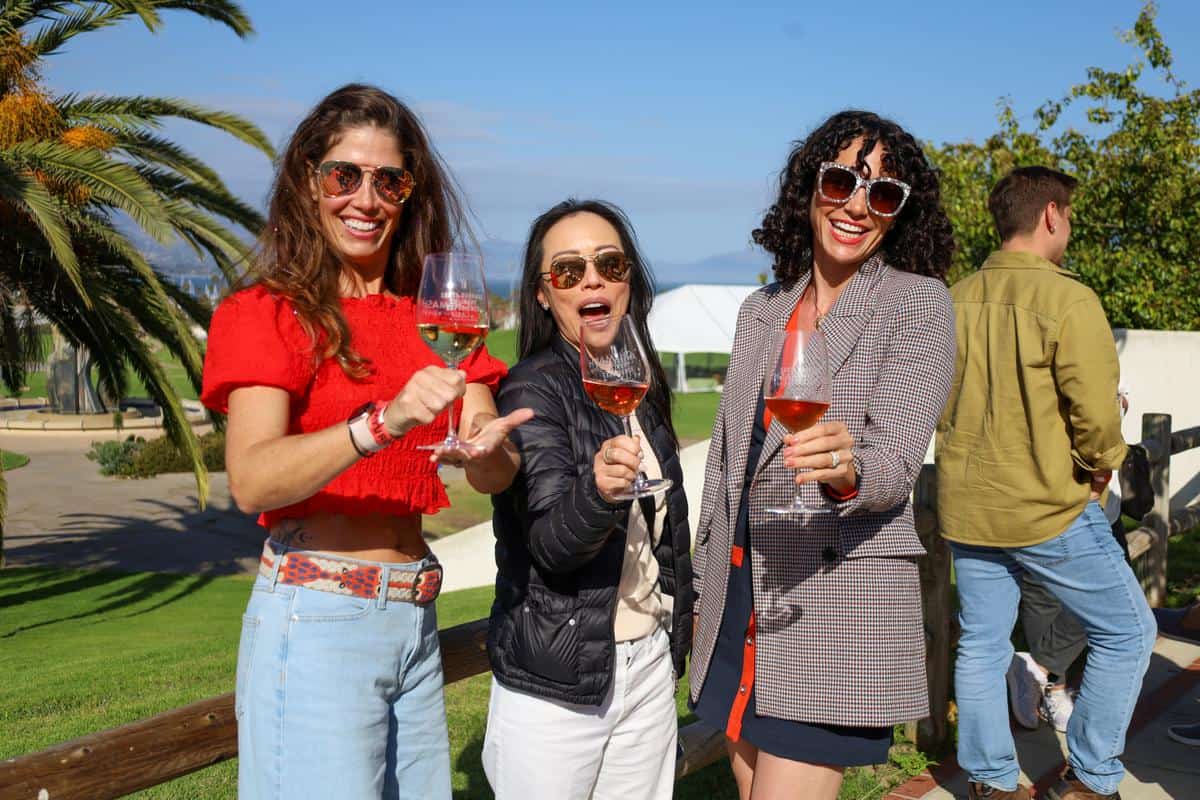 California Grown Creators Enjoyed a Taste
California Grown is pleased to have been a media sponsor of the Taste of Santa Barbara, and was in attendance along with a few well-known food personalities such as Aida Mollenkamp, a food and travel expert who is author, chef, Food Network personality, and founder of the travel services company, Salt & Wind Travel. Kyra Bussanich, the only 4-time winner of Cupcake Wars on the Food Network and owner of Kyra's Bake Shop in Portland, Oregon, as was Sara Gim, overall social media sensation and founder of Tastespotting and The Delicious Life. Not surprisingly, there was no shortage of opportunities to sip and savor all that the region has to offer.
The Taste of Santa Barbara kicked off with Santa Barbara Restaurant Week where participating restaurants and wineries offered pre-fixe menus. Santa Barbara is widely regarded as one of the best foodie destinations in California (and arguably, the world). With its proximity to the sea, fresh seafood is an obvious offering, and particularly, Santa Barbara sea urchin when in season. But many restaurants there also specialize in "farm-to-fork" dining featuring locally grown produce, meats, and of course, wines.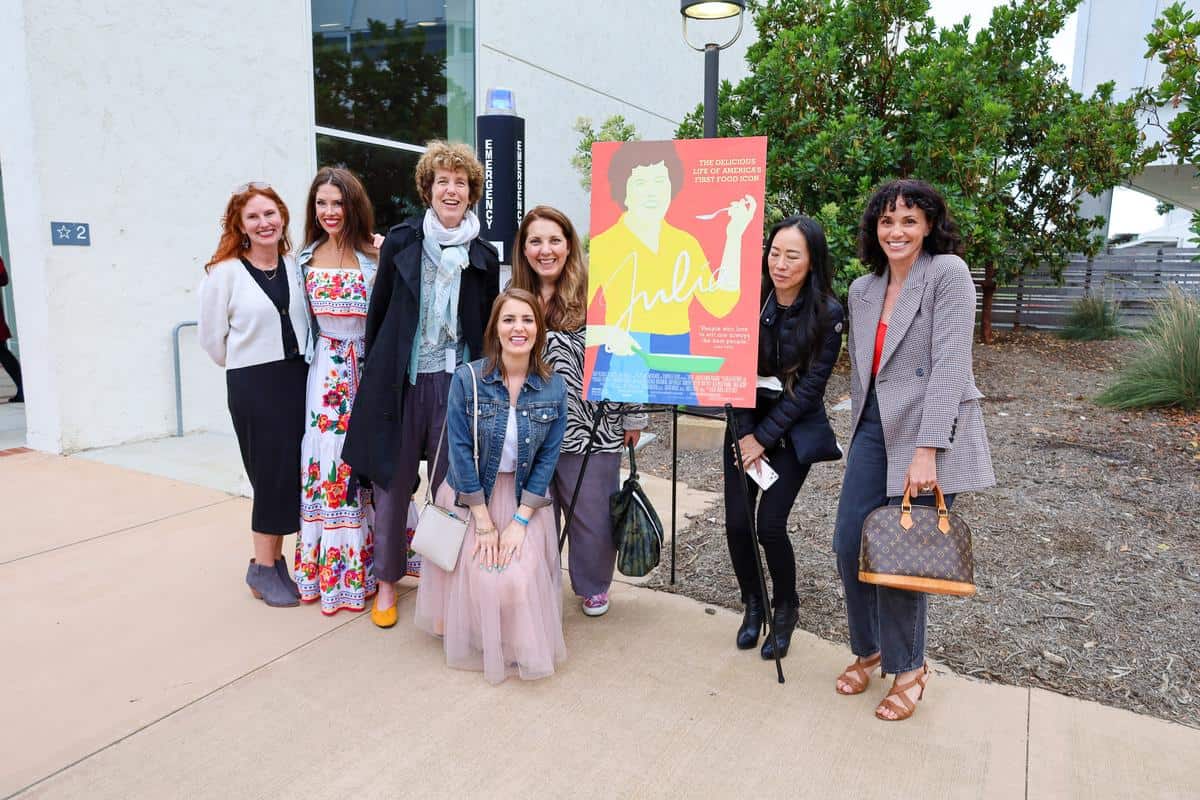 A Few of Julia's Favorite Things
Restaurant Week also included a "Dine Around Town with Julia Child & Cocktail Crawl with Paul". Julia Child, a huge proponent of locally grown food, and her husband Paul, famous for his cocktail creations, naturally loved to entertain friends with the best food, cocktails, and wines. During the event, several local restaurants and bars created special menu items in honor of the couple. 
Participants in the Taste of Santa Barbara were also encouraged to take a self-guided tour of some of Julia's favorite places to eat, drink, and shop all over Santa Barbara County. Julia spent summers there as a child and her retirement years in Montecito, so there are many places she frequented over the years. While she loved fine dining, the tour also led visitors to Julia's favorite hot dogs, tacos, burgers, candy, wine, and cocktails. Everyone was also encouraged to stop and smell the roses – the signature Julia Child Roses to be exact. 
Another of Julia's must-dos was the Santa Barbara Farmers Market. Julia loved her weekly visits and she became close friends with many local farmers and ranchers over the years. The Saturday Farmers Market featured prominently during the Taste of Santa Barbara. There, attendees enjoyed cooking demonstrations and tastings, an interactive scavenger hunt for kids (and kids at heart), and a live recording of the Inside Julia's Kitchen Podcast. There was also time to browse the aisles, speak with farmers, and shop at one of the most diverse Farmers Markets in the country. Shoppers could also stop by the Santa Barbara County Food Action Network (SBCFAN)'s booth and meet the people helping to build a more resilient and localized food system.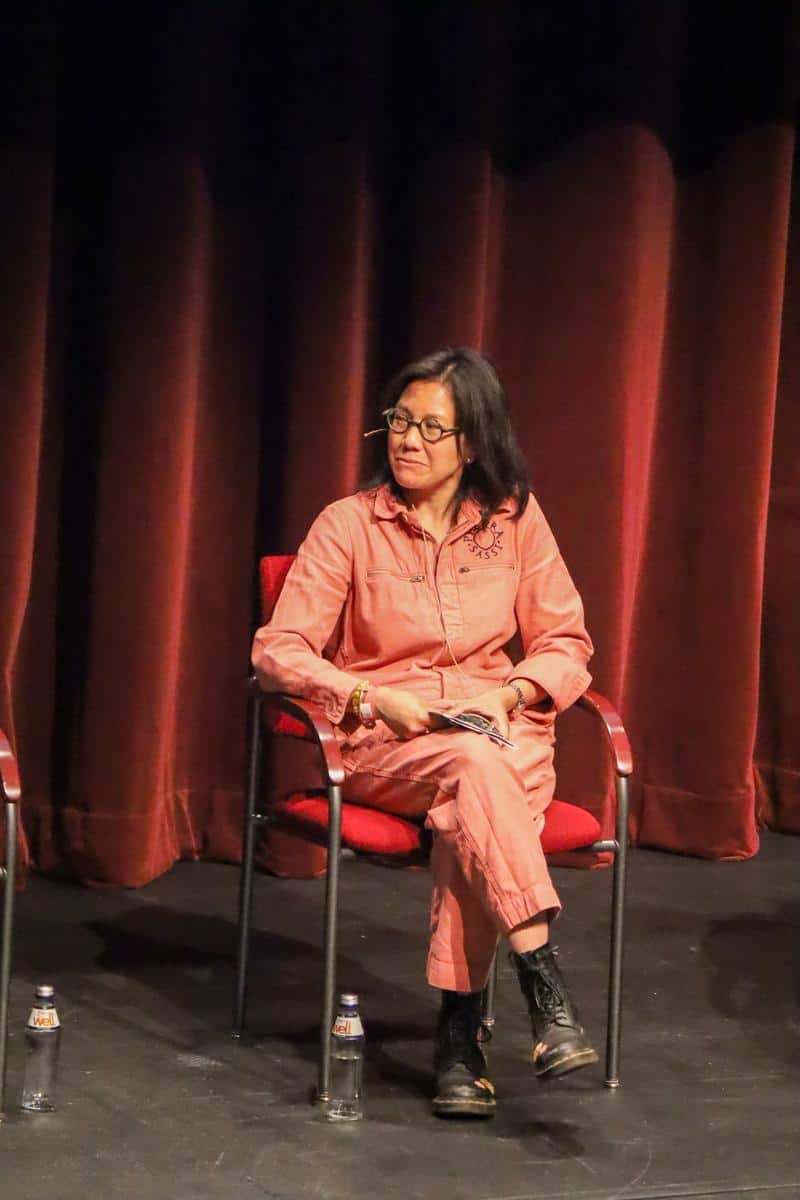 A Conversation About Rebuilding Our Food System
One of the highlights of the Taste of Santa Barbara is a panel discussion entitled Rebuilding our Food System. Panelists were introduced by Shakira Miracle, Executive Director of SBCFAN and the panel was moderated by the Julia Child Foundation's executive director Todd Schulkin. Discussion contributors include: Sarah Koyo, from the Chumash and Tohono O'odham Nations; Stefan Selbert, the Operations Manager of his family's Las Cumbres Ranch near Los Alamos; Melissa Sorongon, Owner/Farmer of Piedrasassi Wine and Bread; and Jessica Vieira Senior Director of Sustainability for Apeel Sciences. Their conversation ranged from challenges faced by the local farming community and potential and ongoing solutions, to how to distribute food more sustainably and equitably. 
One of the community-based successes noted during the panel was the Southern and Central Coast Regenerative Equipment Alliance founded by Melissa Sorongon. Sorongon has been farming her own wheat since 2012. She is also head bread baker at her family business, Piedrasassi Wine & Bread, which she co-owns with her winemaker husband Sashi Moorman. Very quickly, she learned that it was prohibitively expensive to purchase equipment to harvest and process her wheat crops. She surmised that other farmers in the area were running into the same obstacles. She thought that those obstacles might even be a barrier for others considering the work. So Sorongon took matters into her own hands and applied for grant funding, founding the Alliance which provides vital equipment to be shared among farmers such as a mobile seed cleaner and a mobile planter.
U.S. Congressman Salud Carbajal also made some remarks that were moderated by Danielle Nierenberg, President of Food Tank. Carbajal has a deep connection to and understanding of both farmers and underserved communities in the region. He spoke about the work he's done around immigration reform. And Carbajal believes that Santa Barbara County can be a model for the rest of the country in collaborative agricultural systems.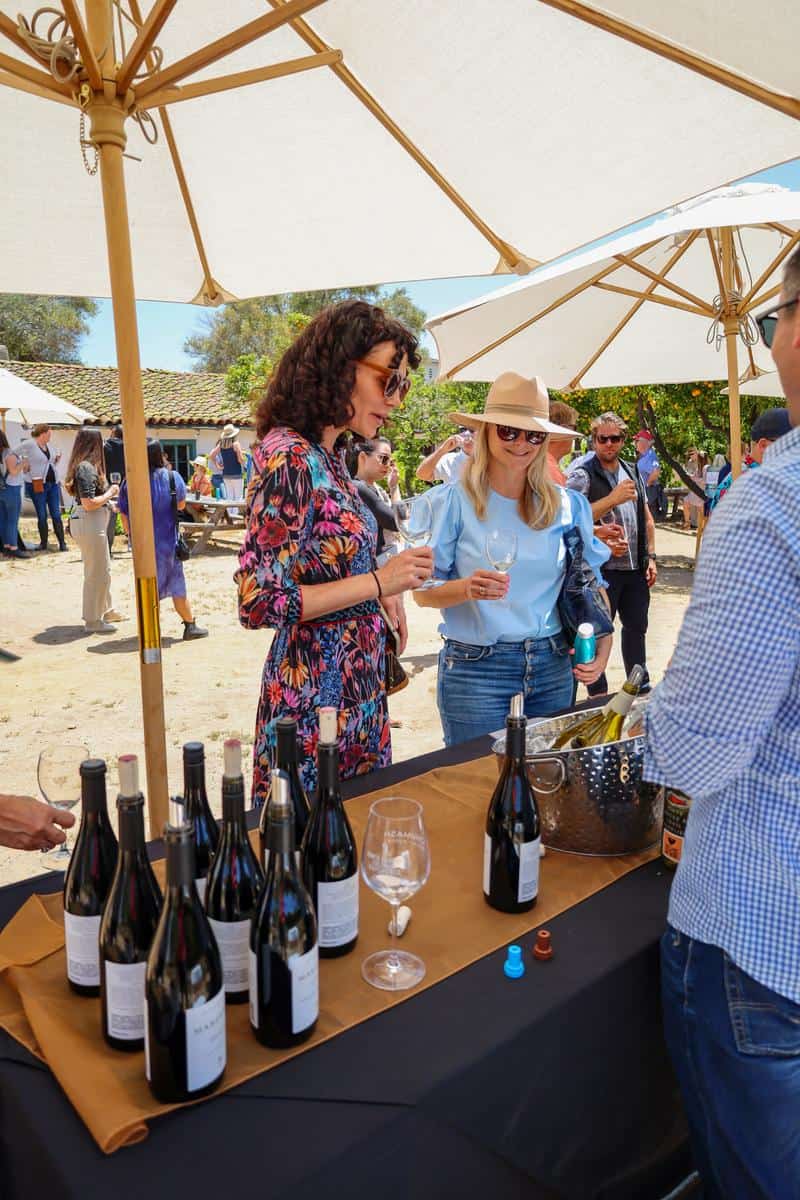 Showcasing Regional Farms + Wineries
Attendees of the Taste of Santa Barbara also had the option to tour several farms during the week. The scope and variety of tours offered guests a peek into the heart and soul of agriculture in Santa Barbara County, their focus on sustainable practices, and how they give back to the community. Options included Pedrazzi Wine and Bread, Restoration Oaks and Santa Barbara Blueberries, the Center for Regenerative Agriculture at Jalama Canyon Ranch, Rodeo Farms Strawberry Field, and Trinity Community Gardens and Organic Soup Kitchen.
The final event was the Taste of Santa Barbara Wines. There was no better way to toast to a successful week! Held in the orchard of the historic El Presidio de Santa Bárbara State Historic Park, vintners and food artisans from across the region offered delicious tastings and samples. Makers and growers also shared their insights at panel discussions. Guests learned about the region's western and eastern appellations. And there was a discussion about the unique challenges and successes of women in the wine industry. 
The Taste of Santa Barbara perfectly showcased the rich diversity of Santa Barbara County's agricultural and wine offerings. Also present – the spectacular vistas and gorgeous weather. Overall, the sense of community support was palpable. It was clear that so many of the region's farmers, ranchers, winemakers, and non-profit organizations are all working collaboratively to build a better, more sustainable, more inclusive, and more delicious future for all.
Learn more about agriculture, food, and wine in Santa Barbara by attending next year's event! In the meantime, enjoy these Santa Barbara-inspired content by our California Grown Creators.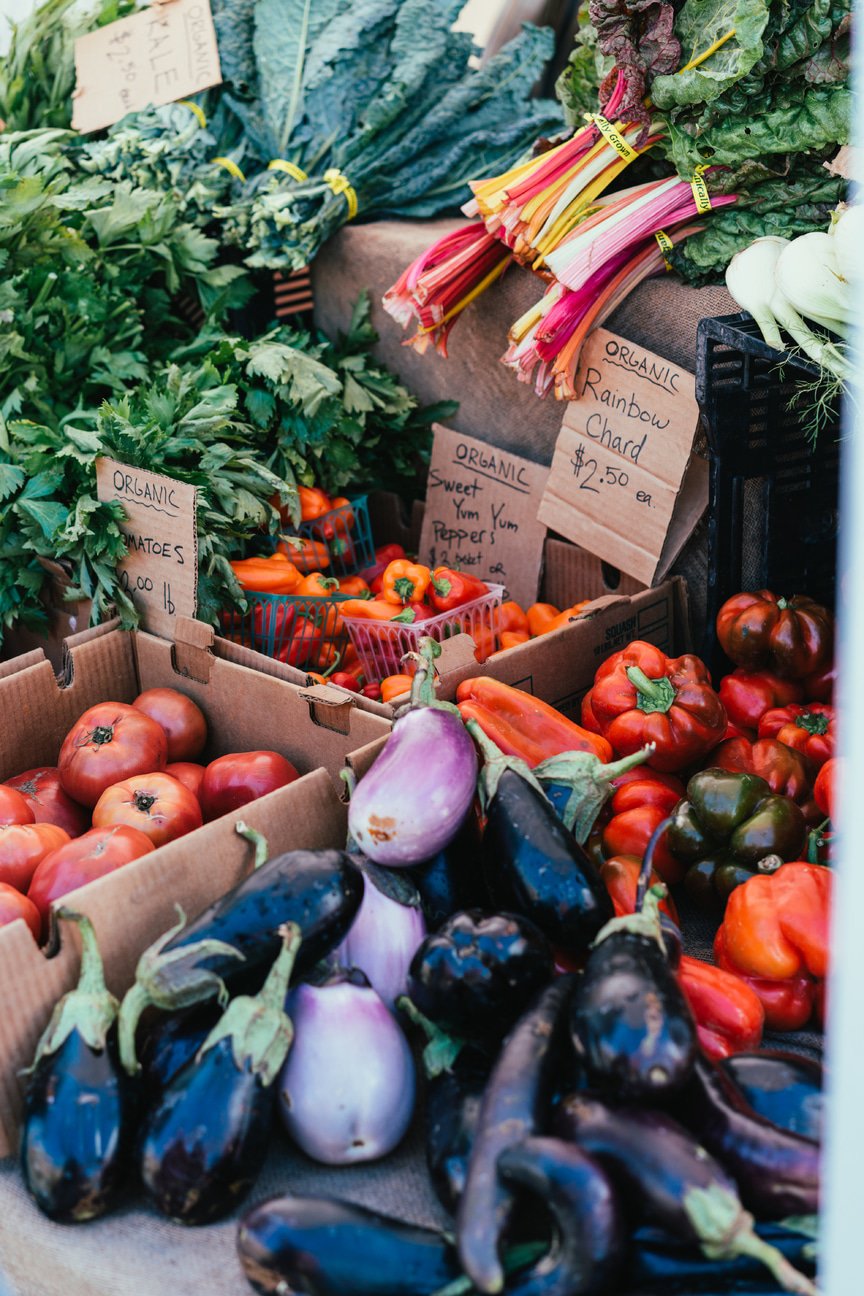 Get to Know the Downtown Santa Barbara Farmers Market
For so many travelers Santa Barbra, California is the goldilocks of destinations: it's large enough to have many creative small businesses yet small enough to have charm. And for food lovers, it has world-class wineries, top-notch restaurants, and some of the best farmers markets in the state like the Downtown Santa Barbara Famers Market. Here's a guide from our friend Aida at Salt & Wind.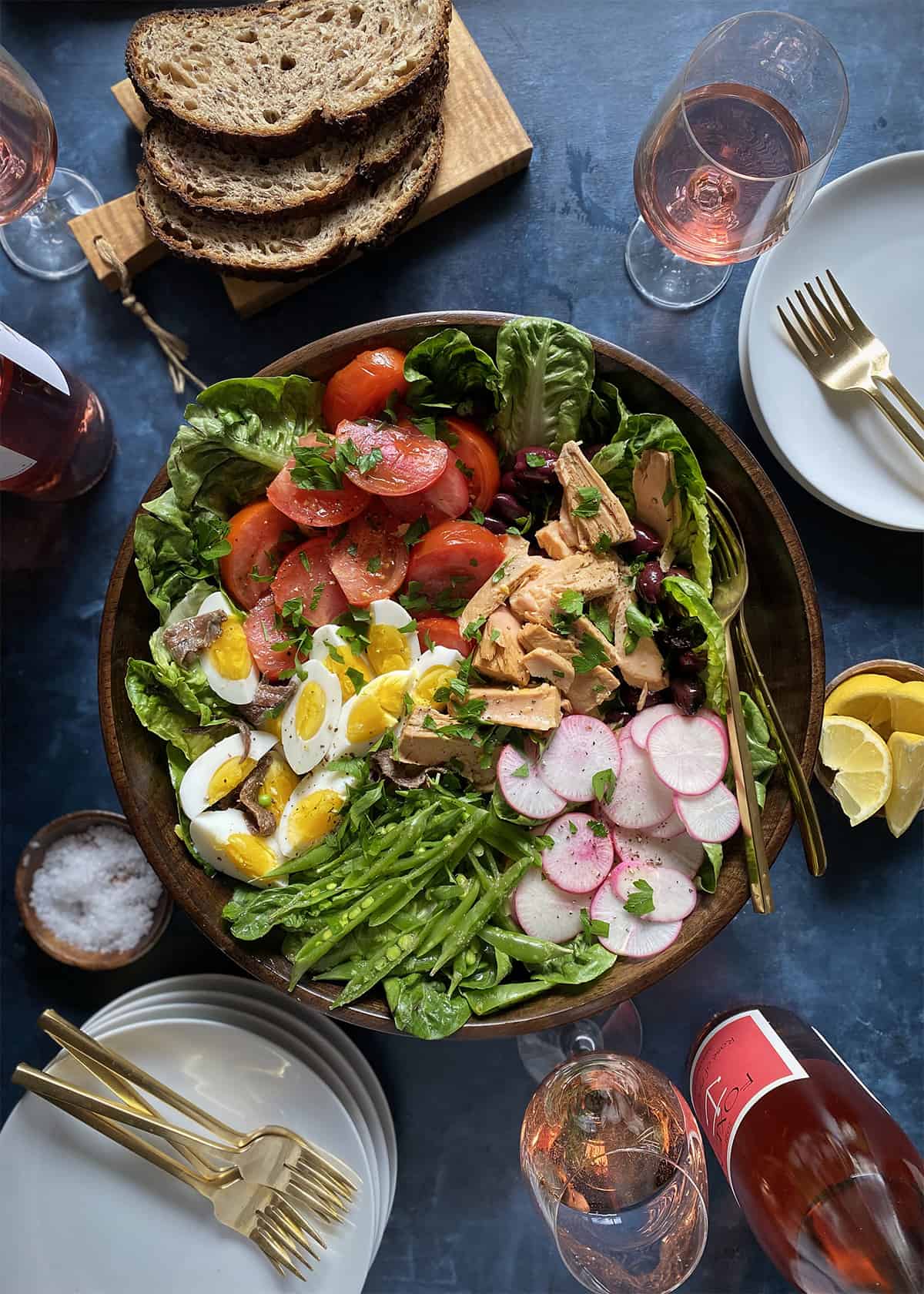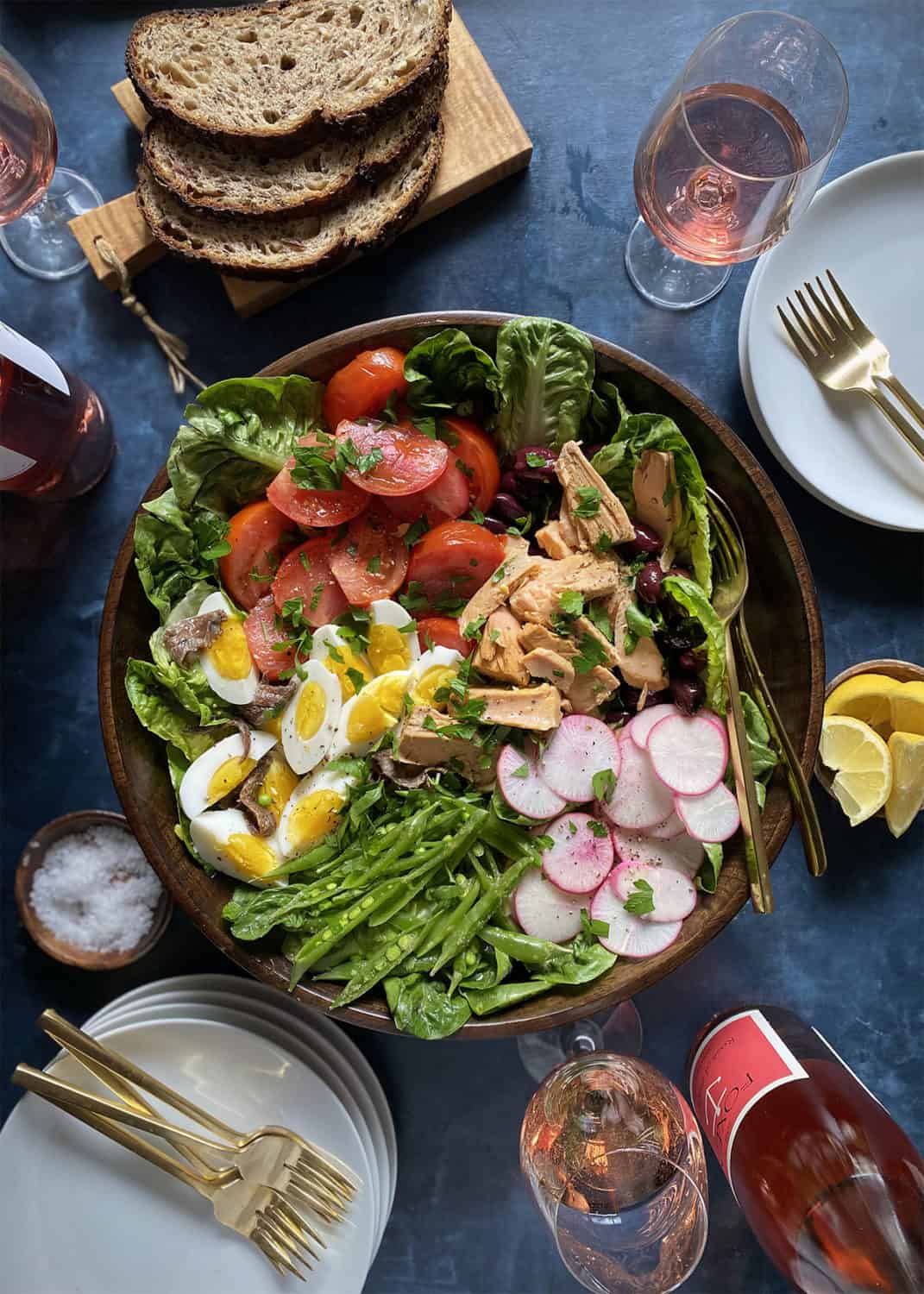 Classic Salade Niçoise Recipe
Sarah from The Delicious Life was inspired to create this Salade Niçoise recipe after she visited Santa Barbara and attended the Taste of Santa Barbara. The event was presented by the Santa Barbara Culinary Experience in partnership with the Julia Child Foundation. If you're looking for an extremely high flavor return on minimal effort for lunch or dinner, you can't beat Salade Niçoise, a classic French Mediterranean dish and one of Julia's favorites – ours too!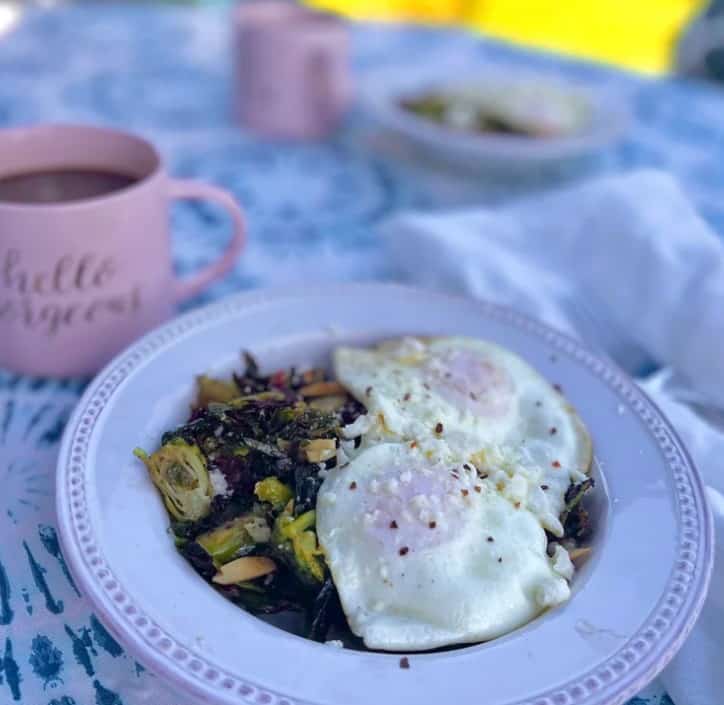 Big Bold Brussels Sprouts Breakfast Bowl
Our friend Kyra Bussanich was inspired by the bounty at the Santa Barbara Farmers Market and created this Brussels Sprouts Bowl for us. Salad for breakfast? Absolutely. This hearty meal is loaded with California Grown goodness, including roasted Brussels Sprouts – maybe the most underrated of the leafy greens. Once you try it, you'll make this salad for dinner too!
Article and images by Alison Needham.