The Julia Child Foundation – A Delicious Legacy
Julia has definitely reached "icon" status. Though she's been gone for nearly two decades, there is something irresistible about her; whether it's her contagious love for food and wine, her genuine and approachable personality, or her inspirational, later-in-life career shift, Julia has enraptured home cooks in the U.S. and abroad for generations.
Julia's legacy continues in the work of the Julia Child Foundation for Gastronomy and the Culinary Arts, based in Santa Barbara, California. Julia created the Foundation in 1995, however it didn't become operational until after her death in 2004. With a mission to protect and preserve Julia's legacy, the foundation undertakes passing on and amplifying her core values including the importance of home cooking, understanding what makes for good food, and knowing the growers and producers of the food we eat and the wine we drink.
"The focus of the Julia Child Foundation is similar to the way Julia chose to live life – which was to educate and encourage everyone to appreciate the joys of cooking, eating, and drinking. To do that one needs to understand the food system. And so we, as a Foundation, invest money and time and really try to look at the entire food system, how it works, how it doesn't work, and how we can improve that" says Eric W. Spivey, Chairman of the Julia Child Foundation.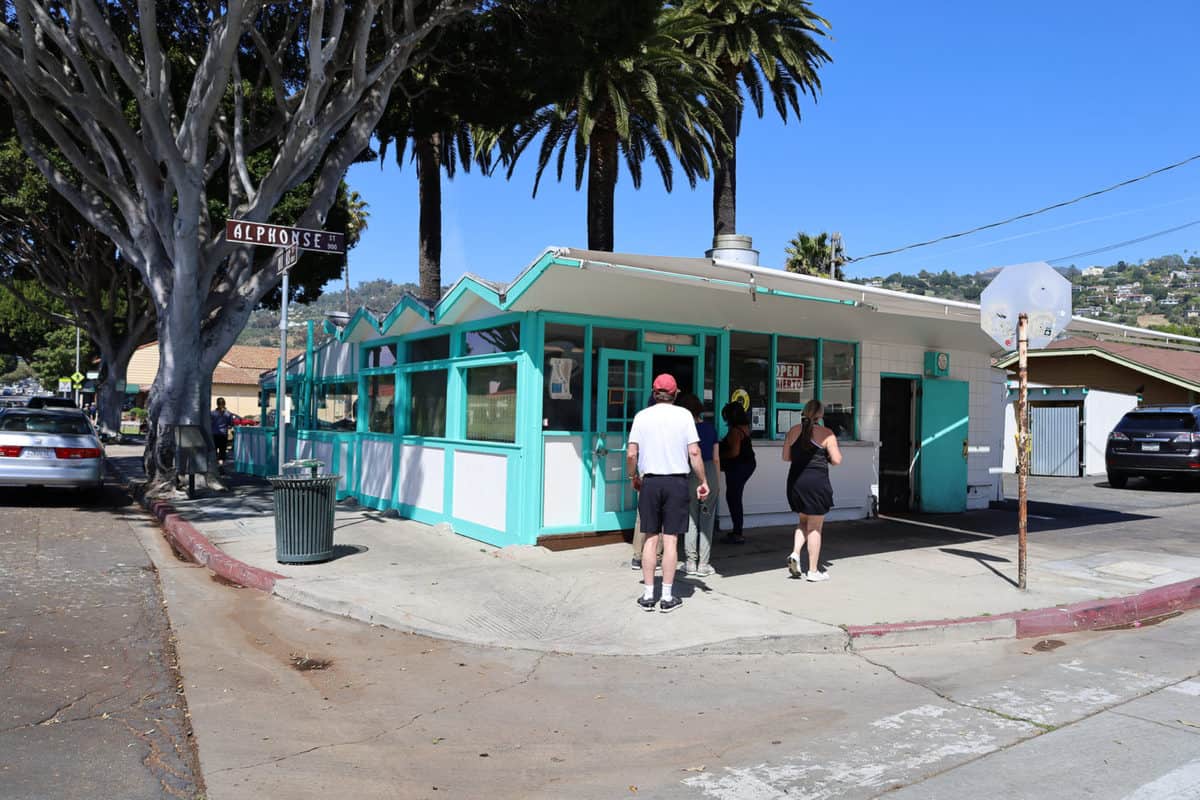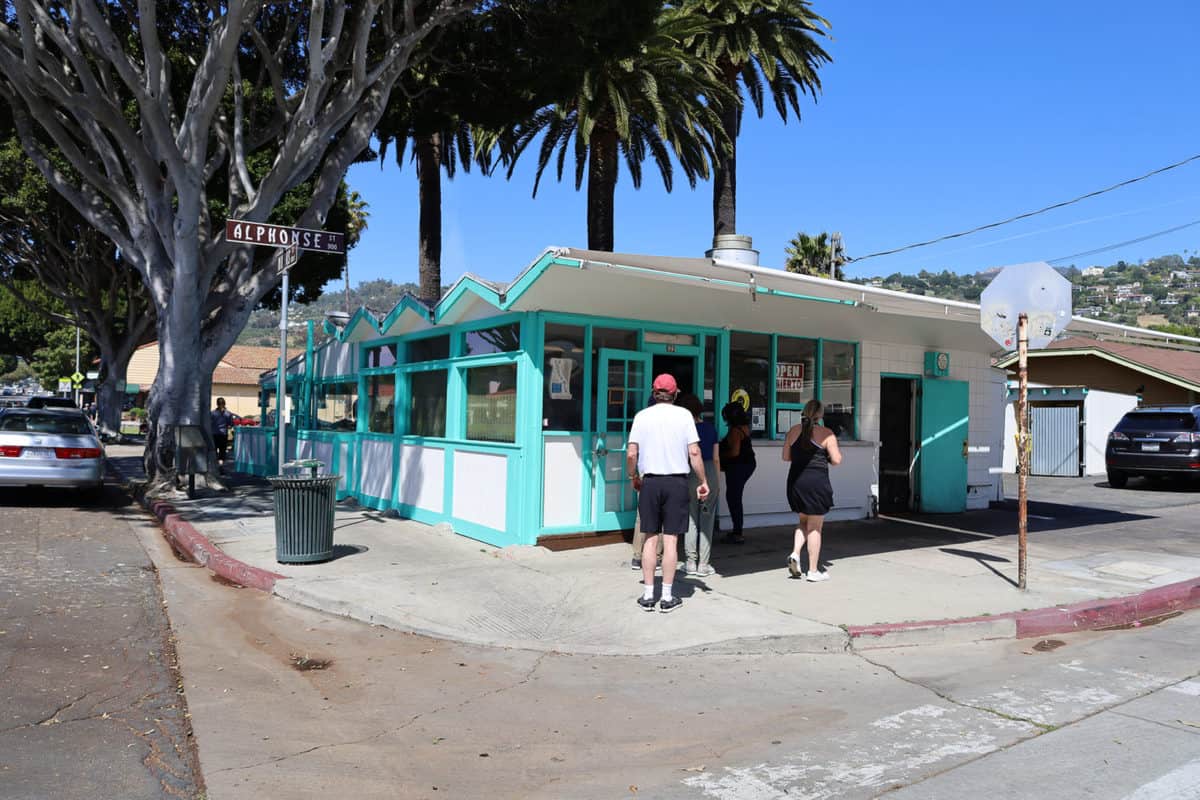 A California Girl At Heart
Though Julia spent many of her adult years abroad in France and then later in Cambridge, Massachusetts, she was always a California girl at heart. California was where she was born and raised, where she spent winters after she returned to the States, and where she enjoyed the final years of her life after selling her Cambridge home in 2001.
Julia loved California's deep connection to agriculture, and she visited the Santa Barbara farmers' market regularly where she formed special connections with farmers and producers. She also loved California wines. "I'm terribly proud of what we've done in this country in such a short time. I'm very chauvinistic about it! We are producing world class wines and should be very proud" she said in an interview with the California Wine Club in 1996. Her passion for domestic food and wine also led Julia to co-found the American Institute of Food & Wine with friend and California vintner Robert Mondavi in 1981.
Good food and culinary adventures were always top of mind for Julia. She famously once said, "People who love to eat are always the best people," and boy did she love to eat! While she relished fine cuisine, she's also rumored to have loved simpler fare including Costco hotdogs and California original In-N-Out burgers. Some of her favorite places to eat in Santa Barbara were La Super Rica Taqueria, Paradise Cafe, and McConnel's Fine Ice Creams. According to Spivey, Julia was always ready to do something fun. She would typically enjoy breakfast at her home, then spend the rest of the day exploring all that the region had to offer.
"Julia Child loved Santa Barbara. She summered here in her youth to avoid the heat of Pasadena. She wintered here during her adult life to avoid the cold of the Boston area. And most importantly, she decided to live here permanently for the final years of her life. A fun way to understand why Julia so loved Santa Barbara, is to follow in her footsteps utilizing Julia Child's Guide to Santa Barbara. I was so fortunate to visit all of these special restaurants, hotels, wineries and destinations with Julia and those memories are everlasting" said Spivey.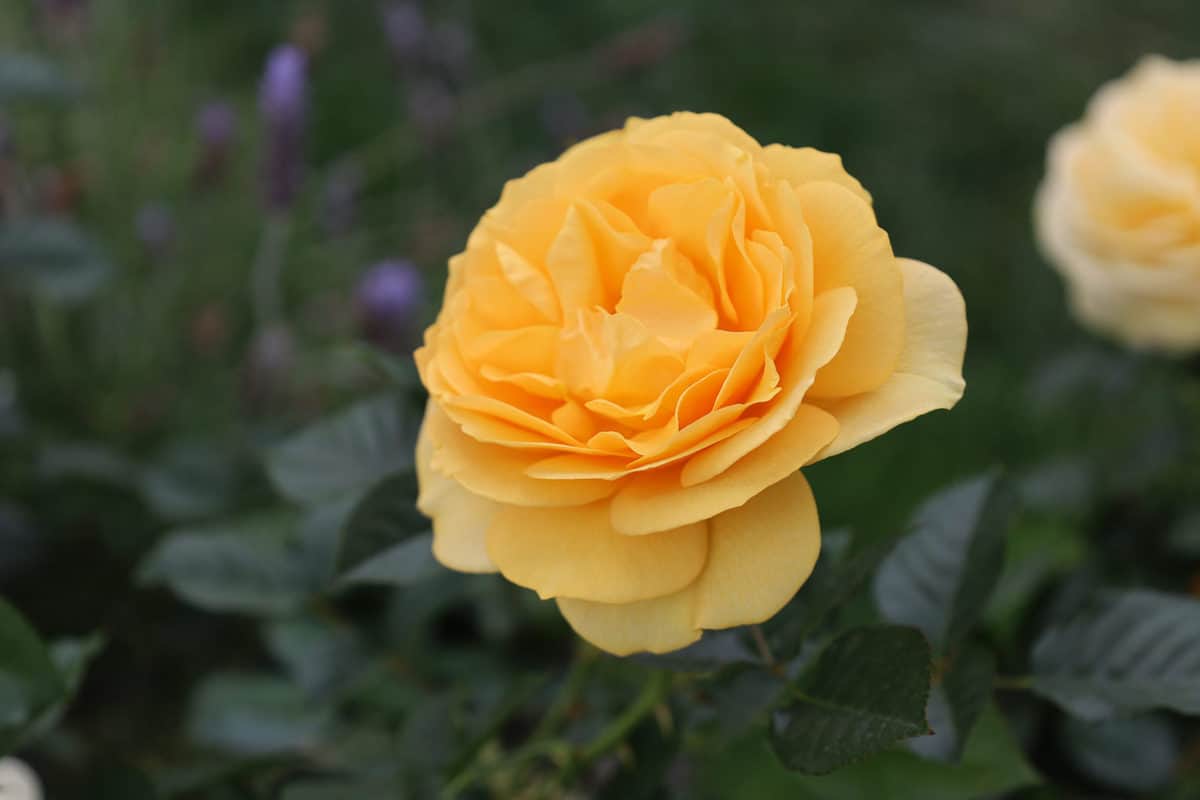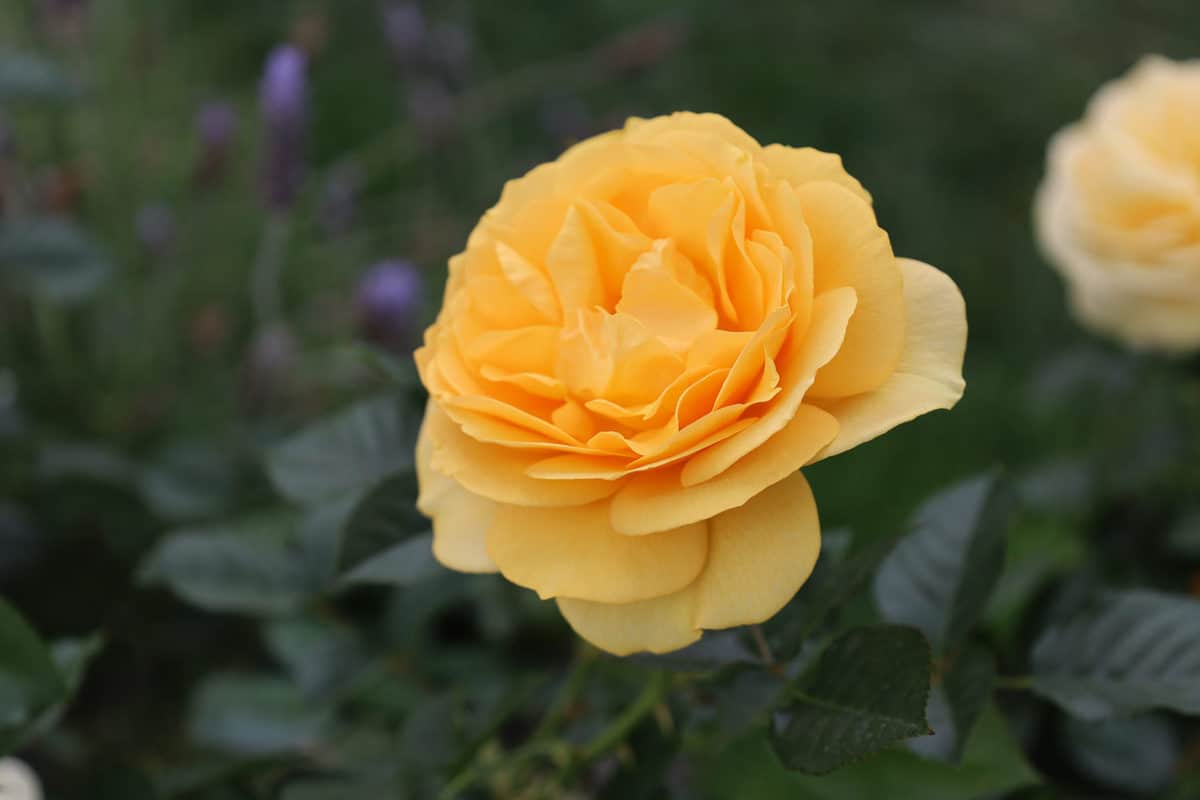 A Taste of Santa Barbara
This May, you'll have a chance to use the guide and walk in Julia's footsteps at the Taste of Santa Barbara. The Julia Child Foundation for Gastronomy and the Culinary Arts is joining forces with the Santa Barbara Culinary Experience for a week-long celebration of culinary history, hospitality, tourism, artisan and small business communities. Those in attendance will be able to meet and interact with some of the most influential food and wine producers in Santa Barbara County. The event includes tours of the Santa Barbara Farmers' Market, inspiring panel discussions about rebuilding our food systems, as well as regional farm tours. In addition, you'll be able to watch a screening of the new documentary Julia and listen to a Q&A with its Oscar-nominated directors immediately after. The Taste of Santa Barbara also features a Taste of Santa Barbara Wines to conclude the program.
"Santa Barbara county and the surrounding central coast region has this outsized contribution to the national food and agriculture scene that is really under-recognized. And we want to do our part to try to help spread the word because we think not only is it important and significant, it's special. We have a beautiful climate here and what grows here and is produced here is really wonderful. So we're trying to do events that draw more attention and raise more awareness, but that are also both informative and fun. And the taste of Santa Barbara is designed to do that" said Todd Schulkin, Executive Director of the Julia Child Foundation
The Taste of Santa Barbara is just a small part of the Julia Child Foundation's work. Each year the non-profit organization provides grants that support the culinary arts in a variety of ways. From research in culinary history to scholarships for professional culinary training, and from food writing internships to professional development and food literacy programs, over the past decade the Foundation has awarded nearly $3 million in grants to other non-profit organizations.
Their annual Julia Child Award, presented to an individual or team who has made a profound impact to the way we cook, eat and drink, was created in 2015. This award is meant for culinary professionals in their prime who exemplify the values of Julia Child herself. Past award recipients have included Toni Tipton-Martin, José Andrés, and Mary Sue Milliken and Susan Feniger. This award is presented in association with the Smithsonian's National Museum of American History (which is also the location of Julia's famed Cambridge kitchen).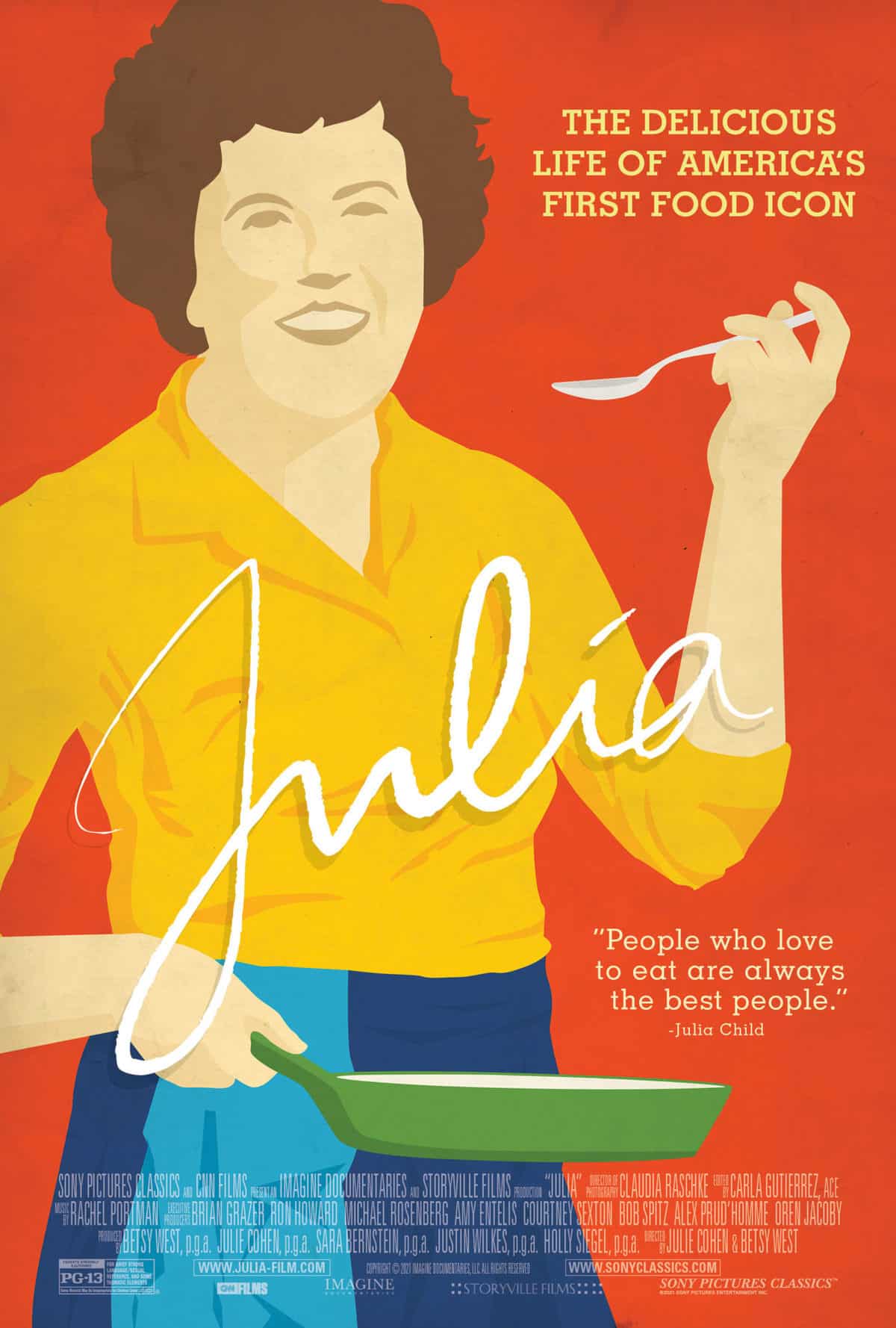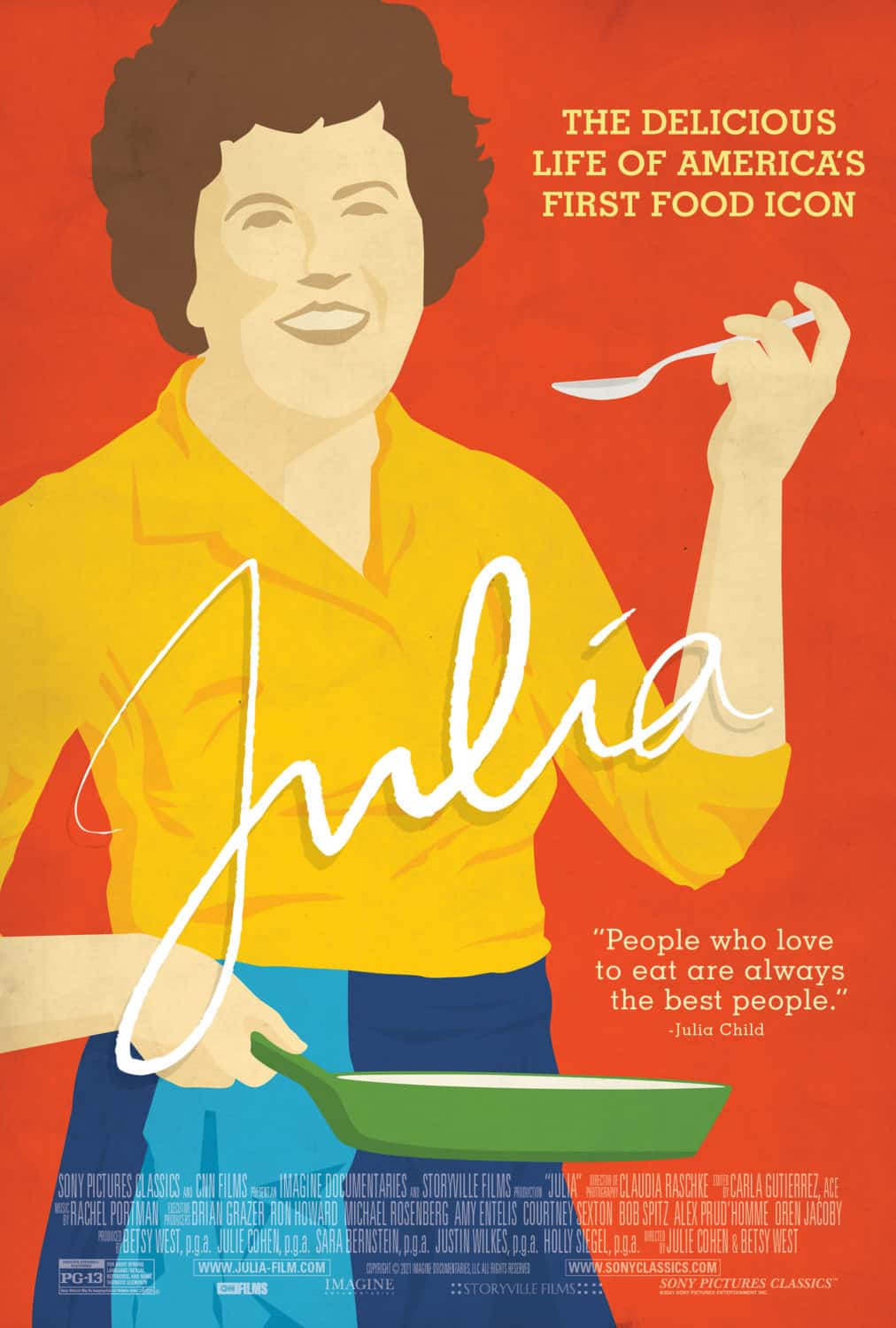 Julia's culinary career lasted four decades with several other cooking shows and 18 cookbooks including a second volume to her classic, Mastering the Art of French Cooking. But Julia's legacy lives on through the work of the Foundation, and beyond that, in several past and upcoming films and shows about her life and work. Recently released features include the documentary called Julia, a series (also named Julia) on HBO Max, and a cooking competition show on the Food Network entitled the Julia Child Challenge.
Julia once said, "You don't have to cook fancy or complicated masterpieces – just good food from fresh ingredients." That's why she loved France, and it's why she loved California. Julia's appreciation for good food and her deep desire to know and understand where her food came from are values that continue to inspire home cooks everywhere.
This article was written by Alison Needham, photos by Alison Needham.