This chef helped champion Sacramento's Farm to Fork movement.
Sacramento is a cool place to live. California's capital, widely known as the Farm to Fork Capital, has gained quite the reputation as a foodie paradise – but it wasn't always that way! Patrick Mulvaney, owner and purveyor of one of the town's most renowned restaurants, Mulvaney's B & L, shares the story of how a partnership between farmers, restaurants and the community helped turn Sacramento into one of the state's trendiest zip codes.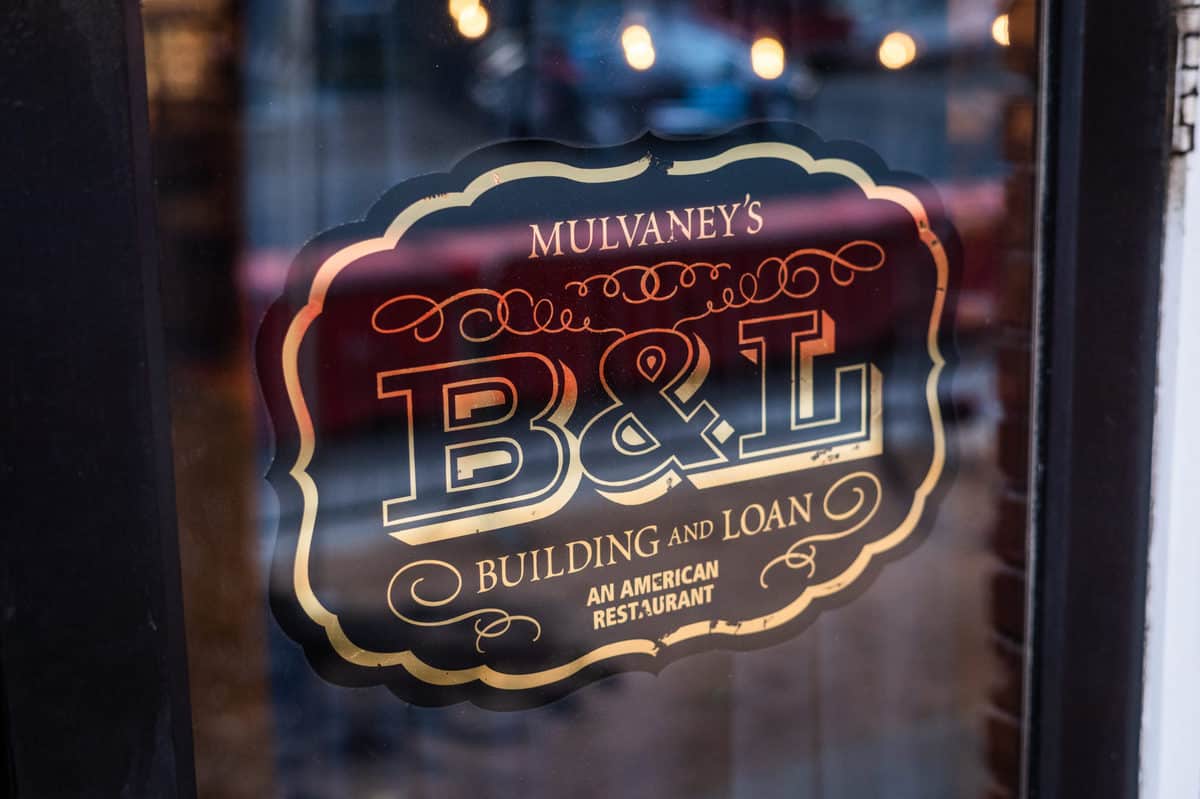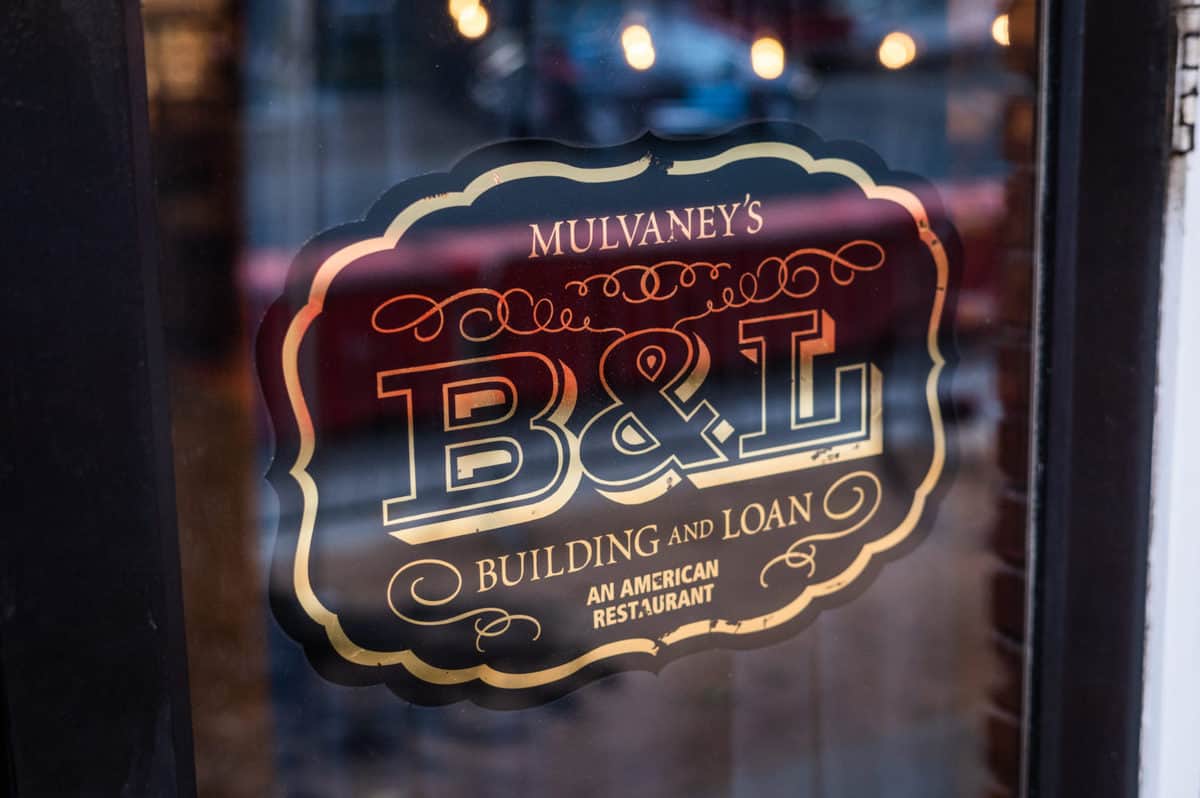 "What the heck is in Sacramento, tomatoes?"
Patrick Mulvaney moved to Sacramento in the early 90's. He had been working as a chef in Arizona, and was a little bit bored with his whole situation, so he decided to pursue a food science degree at UC Davis. A native New Yorker and the son of a lawyer and a professor, it's safe to say that at that point, his career path probably wasn't exactly what his friends and family had anticipated. In fact, when he shared the fact that he was planning on moving to Sacramento with his first boss, his announcement was met with "what the heck is in Sacramento, tomatoes?" Once he settled into graduate school, the experience confirmed something Patrick had already suspected – he just wasn't an academic. He left Davis and started working as an instructor at the School for American Chefs.
After his first year there, he realized that being a chef shouldn't be boring, and that it really could be a fulfilling life. He had met local farmers, witnessed California's twelve month growing season and seen the amazing abundance that the Golden State is famous for. That was when Patrick Mulvaney realized his calling – he was going to start his own restaurant, right in the middle of it all. In fact, he already had the perfect name in mind – Mulvaney's B & L. You're probably wondering "why B & L"? It's a nod to the classic movie, It's A Wonderful Life. "Jimmy Stewart wanted to get out of his small town, then later realizes it is where he should have always been," Patrick explains.
Farm to Table Dining…and some questionable marketing
Patrick's initial stab at farm to table dining might have once again raised a few eyebrows – he started off running a catering business….out of a mortuary.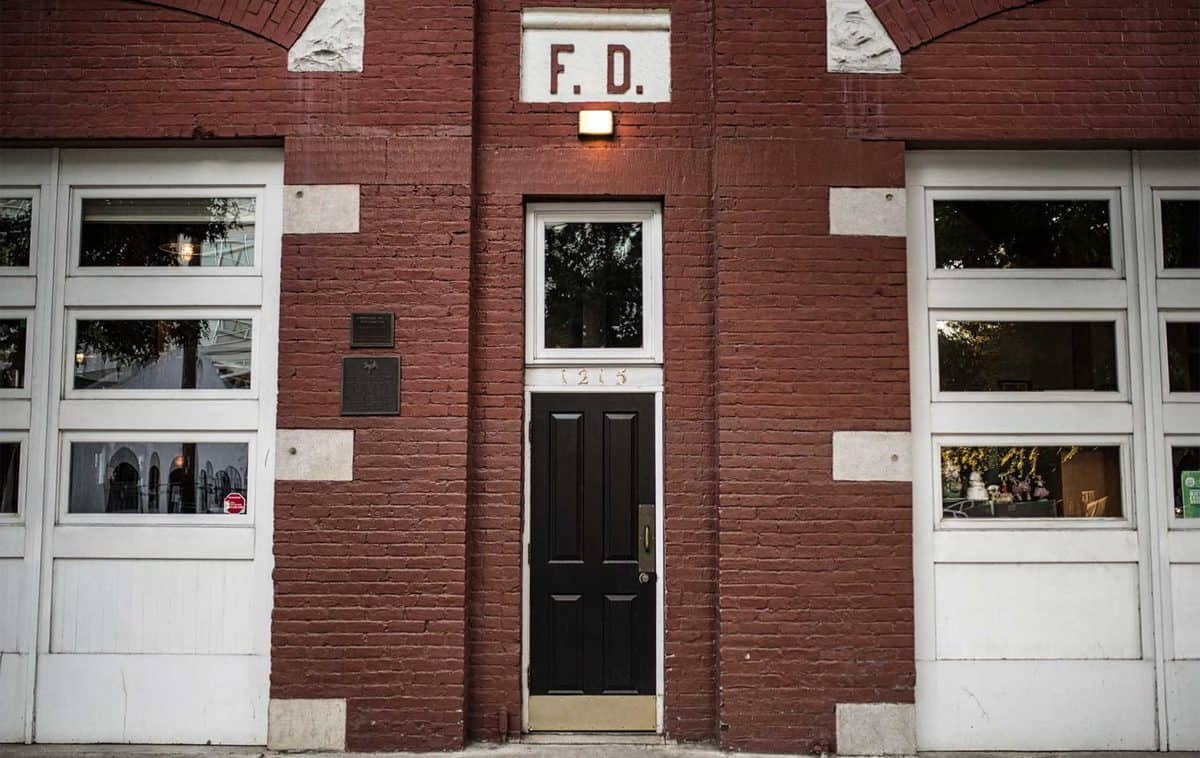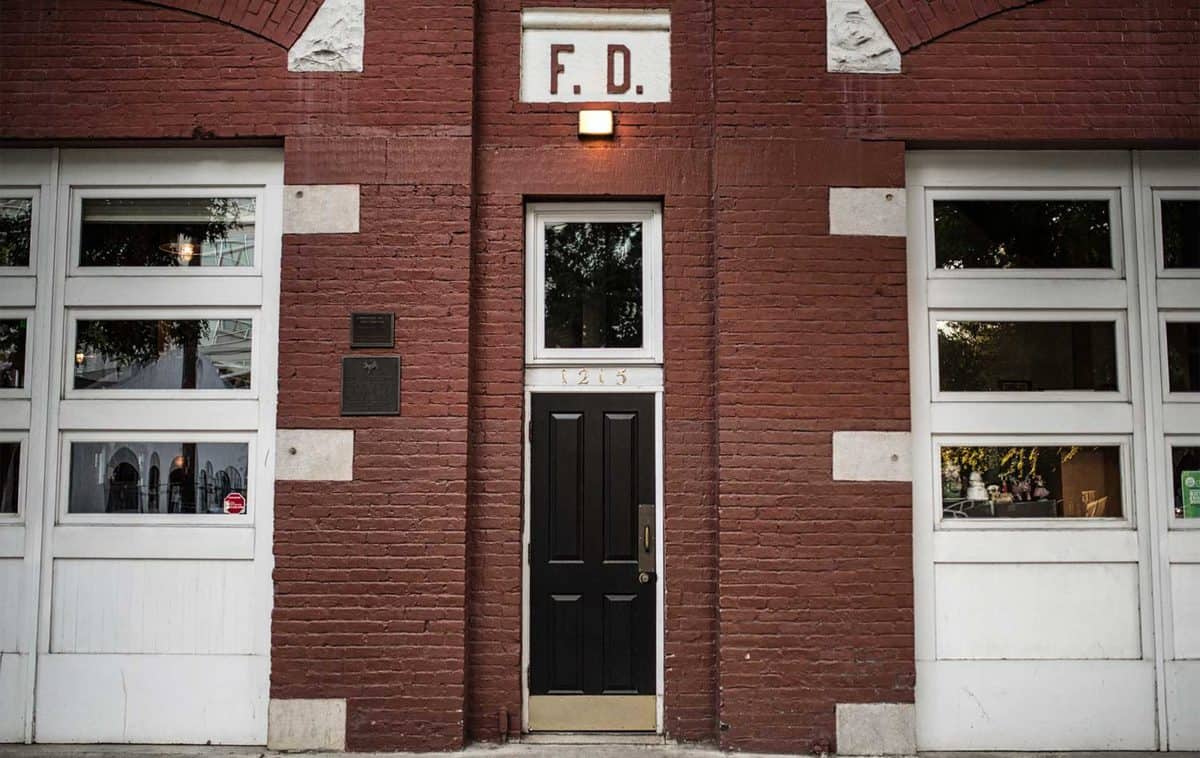 When a historic 1893 firehouse became available in 2004, Patrick jumped on the opportunity to open a brick and mortar establishment. The building had previously housed a beloved coffee shop, a gathering place for graduate students and the perfect place for a coffee date. It even had a strong sentimental pull – it was the coffee shop Patrick had visited when he came to town.
His wife, Bobbin, pointed out that it wasn't strong marketing to open a restaurant named after a bank in a firehouse – but Patrick's mind was made up. Two years later, on February 27, 2006, Mulvaney's B&L opened its doors.
Mulvaney's B&L: Farm to Fork from the start
Mulvaney's B&L embraced a true farm to table philosophy – before that was actually a thing. Patrick curated personal relationships with select small farmers who supplied in-season produce. "We find farmers, go out into the field, shake their hand. We do it with our coffee," he states. Initially, some farmers were hesitant about contracting directly with a restaurant. Wholesale prices were less attractive than what farmers could potentially net at their local farmers market – but Patrick had a secret weapon in his back pocket. His friend, Jim Mills, worked for Produce Express. He drove up and down the state, looking for the best produce. Jim would call Patrick and let him know what was available. Patrick would place an order, and if there was excess, Produce Express functioned as a middle man, delivering the excess product to a broker. "It was a guaranteed cash flow for the farmers" Patrick explains. "That's important, because it had to make sense economically.
Becoming the "Farm to Fork Capital": "It's brilliant, because it's true"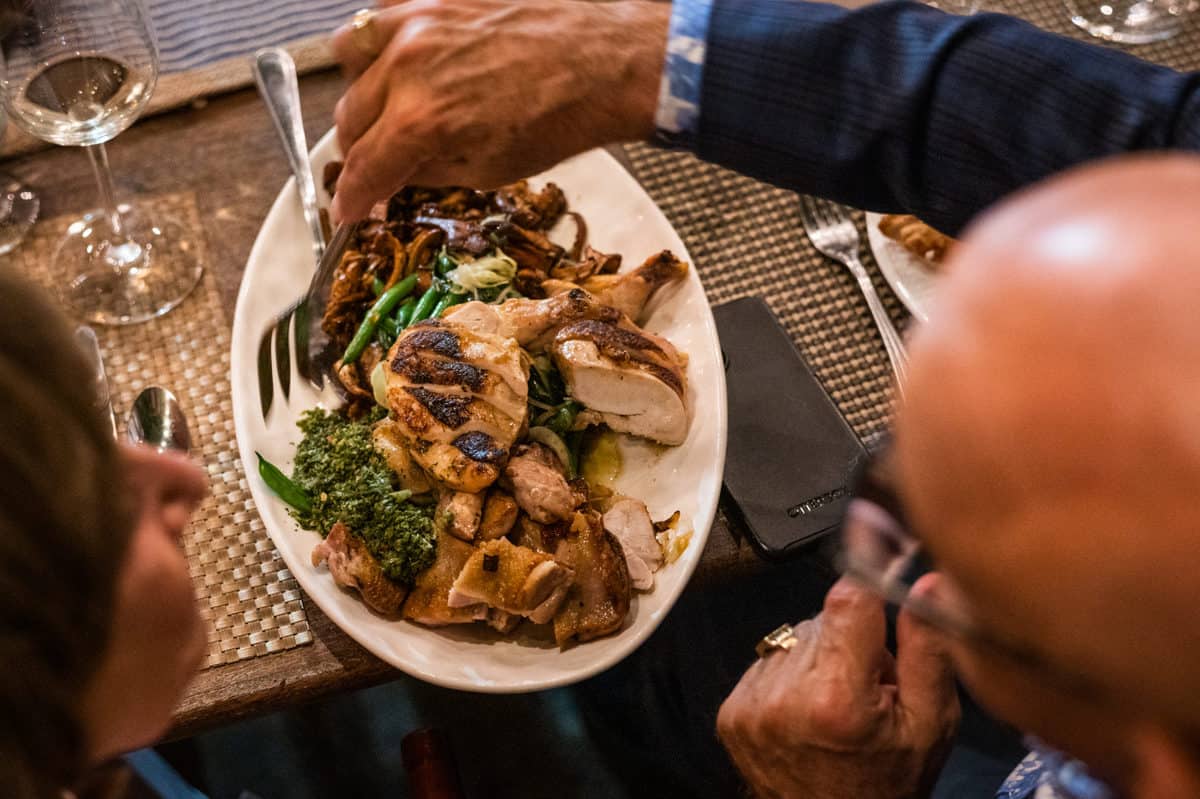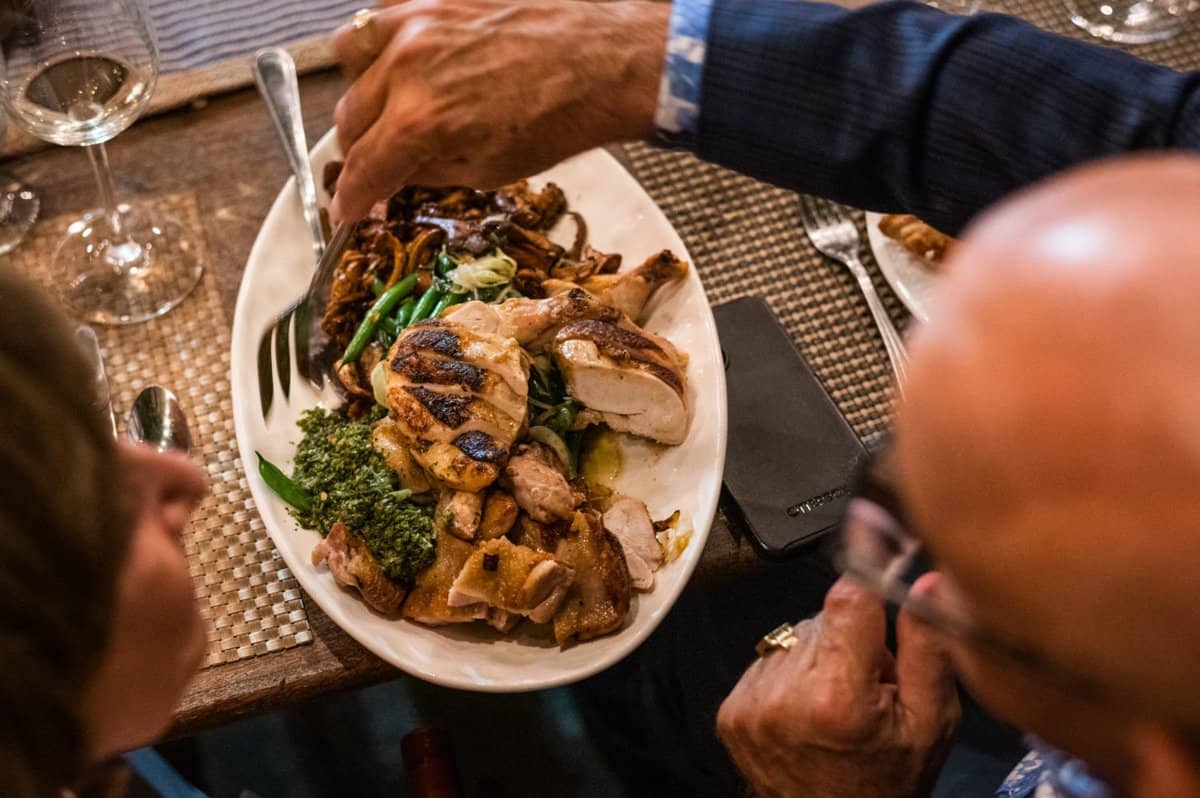 To say that the farm-to-table concept was well received would be an understatement. The community wholeheartedly embraced Patrick and other like-minded chefs who chose to share the spotlight with small farmers. In 2013, Visit Sacramento and the City of Sacramento proposed the idea of branding Sacramento as the nation's "Farm to Fork Capital".
At first, he was skeptical. "Sacramento IS agriculture, but when it was first floated, I didn't love the idea of pounding our chest. But in truth, it's a great thing. Yes, it's marketing- but it's brilliant because it's true".
Plans were drafted, and that October, Sacramento hosted the first Farm to Table Festival. A week-long series of events was culminated by what turned out to be an iconic event – the Tower Bridge Dinner. Patrick teamed up with a coalition of five other chefs to put on a locally sourced dinner, served family style in the middle of the Tower Bridge. In a somewhat controversial move, they decided to charge what was initially viewed as a hefty price tag – asking $175 for each ticket. That money went directly into the hands of the cooks, servers and farmers. All 600 seats sold out in under six hours.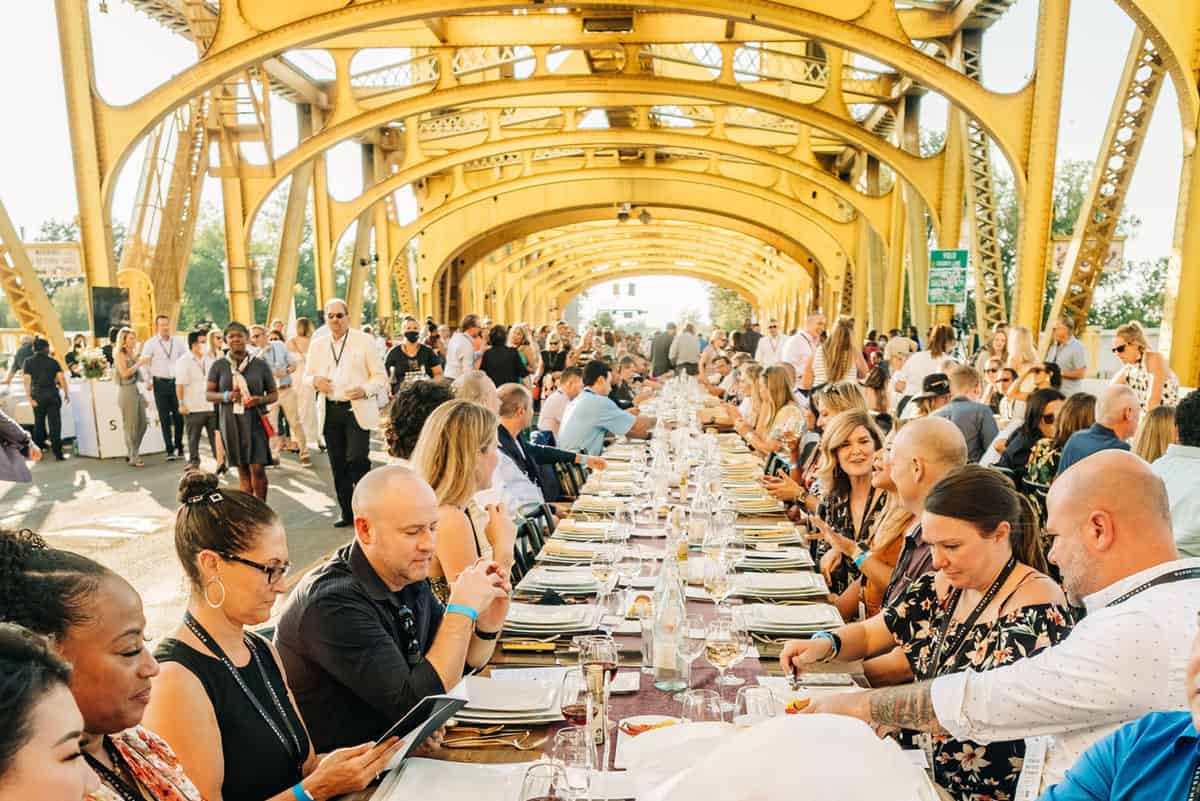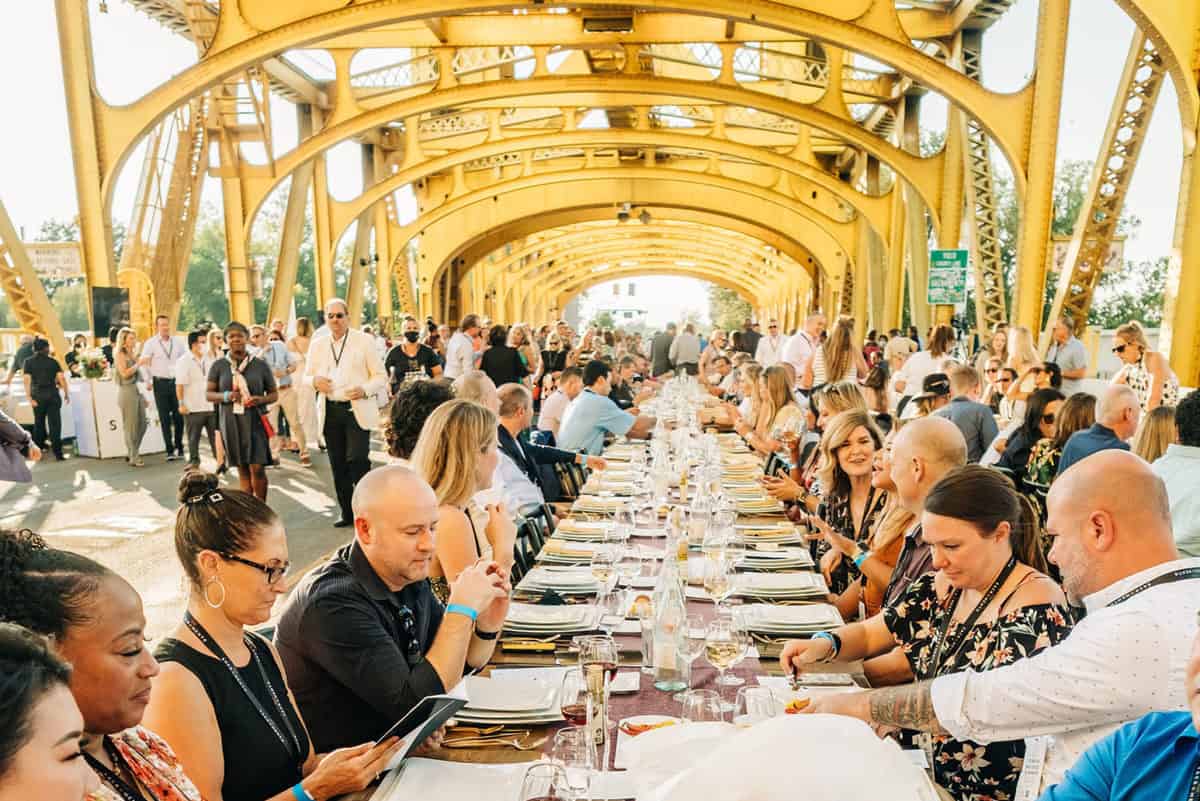 2013 Tower Bridge Dinner. Photo courtesy of www.farmtofork.com. Learn more about the Tower Bridge Dinner here.
"Our superpower is anticipating needs and taking care of people"
After its wildly successful debut, the Tower Bridge Dinner was adopted as an annual event. The proceeds not only fund the entire Farm to Fork festival, but help to provide scholarships to the children of migrant workers. "This year's dinner funded 10 full ride scholarships, and Bank of America funded another ten," Patrick proclaimed. "We're helping kids who can sometimes feel less than, or unwelcome or scared. Taking kids who might otherwise get lost and making sure they end up with the support they need to make the community stronger."
This particular mission, raising up those who feel less than, resonates with Patrick. "We (chefs) have a chip on our shoulder about cooks being important" Patrick asserts. "In this industry, perfectionism is our job. We know we are onstage and judged – and every day we fail." At his own restaurant, Patrick is particularly sensitive to the emotional temperature of his staff.
I got your back…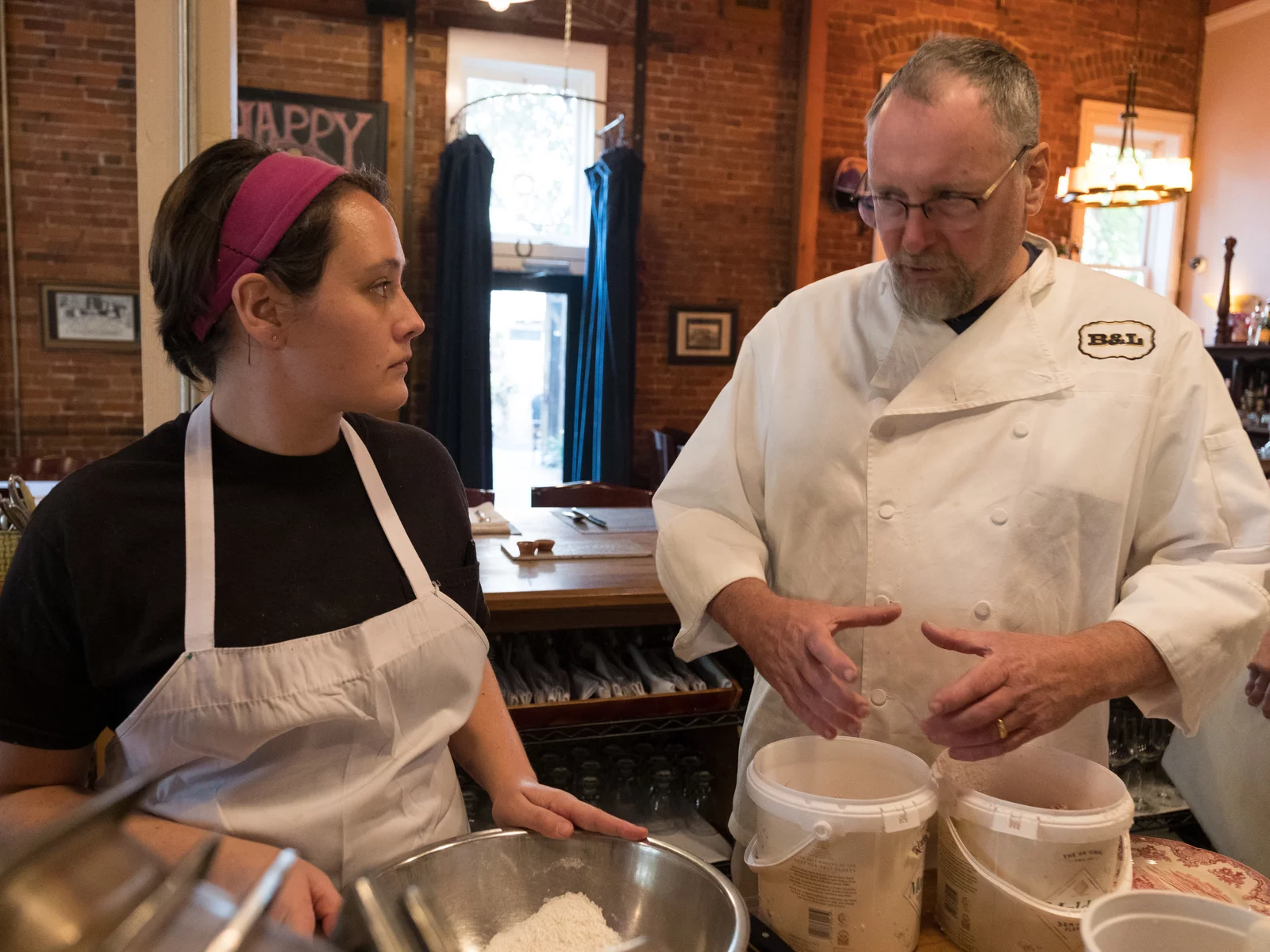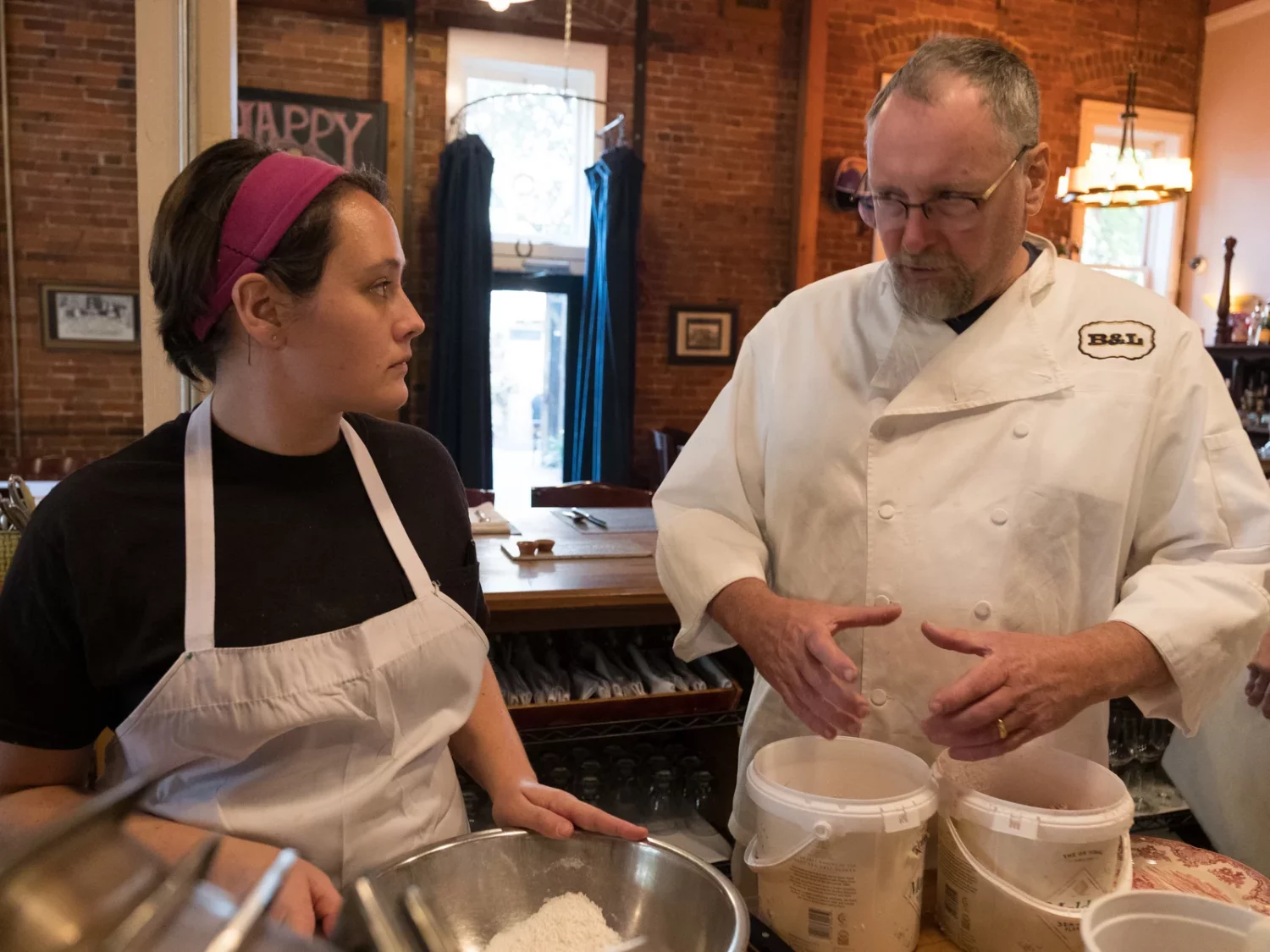 After many conversations about how to help, his wife, Bobbin, came up with a simple system called "I Got Your Back". Every day, when the employees punch in, they also put a color coded card that corresponds with their current emotional state in an empty tea box. It allows the management to not only see the emotional temperature of the restaurant, but also provides an opportunity for outreach and discussion.
Photo by Andrew Nixon for NPR. Read more about how Patrick is championing mental health here.
Patrick believes that the system has helped to increase awareness and empathy, and has changed the conversation from "how are you doing" to "how are you doing, really?" He says, "Our superpower is anticipating needs and wants and taking care of people. We're turning our superpower on ourselves to make us better."
Patrick not only concerns himself with the wellbeing of his employees, but strives to meet the needs of the community as a whole. During the pandemic, Patrick partnered with 40 other restaurants to help provide over 900,000 meals to those in need.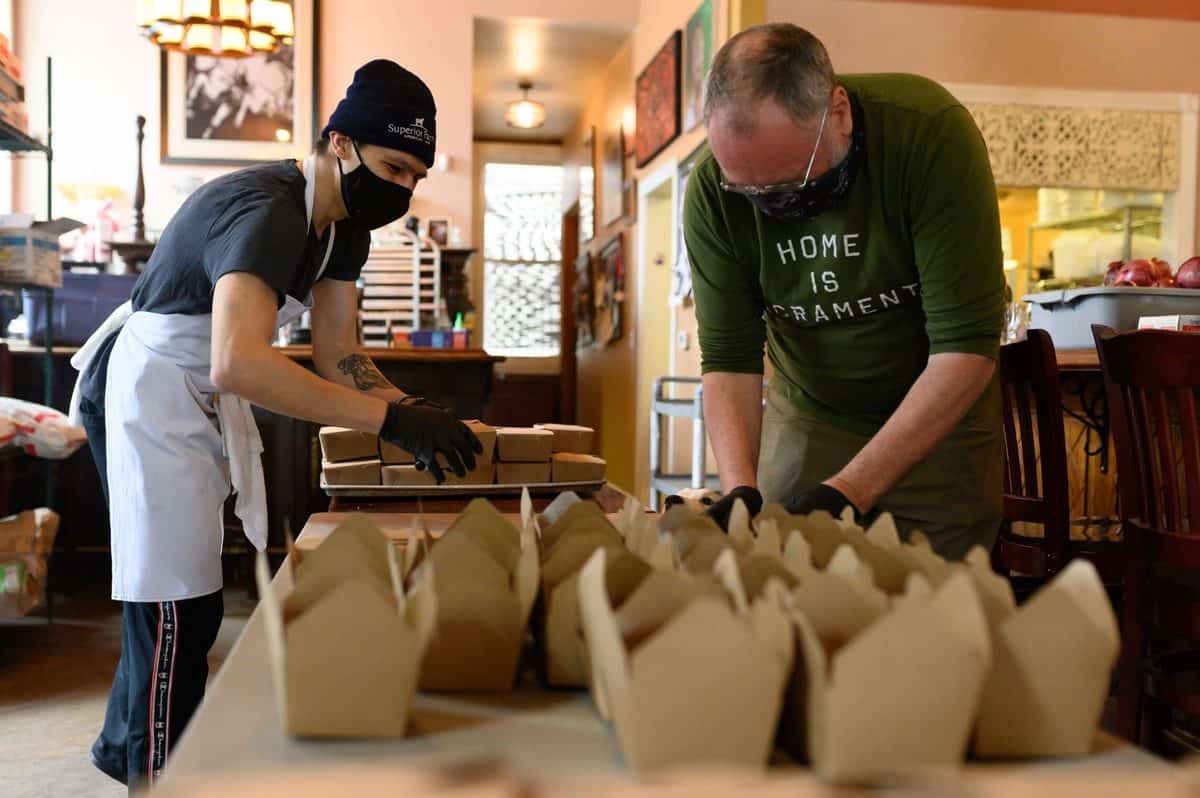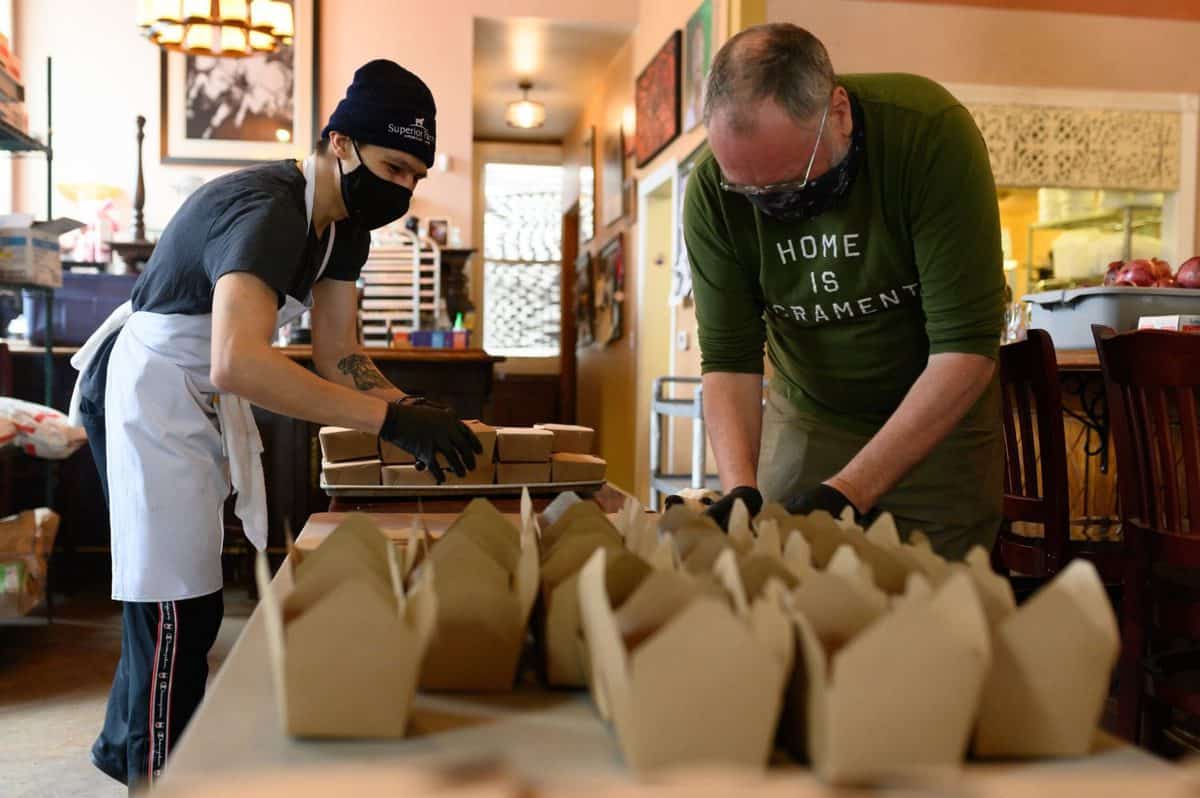 Photo via amypaynekoss.com – Learn more about Patrick's efforts to feed the community during the pandemic here.
He's worked with the James Beard foundation to help teach culinary students how to train the next generation of chefs. He's even partnered with a local women's shelter to help teach residents the skills necessary to find gainful employment in the restaurant industry.
"I'm blessed to celebrate the farmers and ag workers…"
In the almost thirty years since Patrick arrived in Sacramento, the city has experienced a revival. He might be too humble to admit it, but Patrick has played a pivotal role in the changing landscape. He's helped to change the way people think about farmers, chefs, and the community as a whole. Despite his initial resistance, he's now embraced the moniker "Farm to Fork Capital". "Declaring it is good," he readily admits. "It has changed Sacramento from the place that's an hour and a half from cool shit to a place that has cool shit. We live in the middle of the richest agricultural region in the world. I'm blessed to celebrate the farmers and ag workers that make that happen."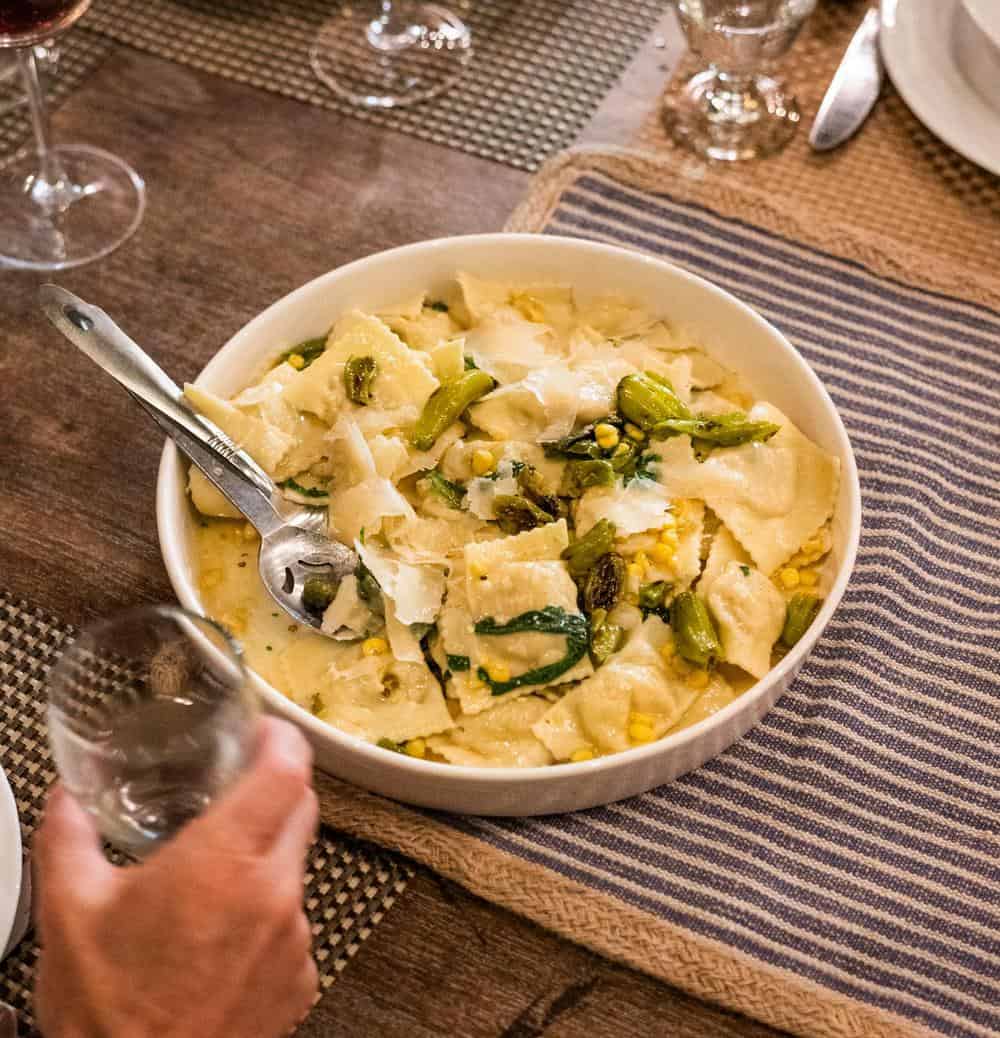 Visit Mulvaney's B&L in Sacramento, CA:
1215 19th Street, Sacramento, CA
916.441.1771
Vist their website: MULVANEY'S B&L
Interested in attending the Tower Bridge Dinner or dining at Mulvaney's B&L? Here's what you need to know:
How do I make reservations to dine at Mulvaney's B&L?
Reservations for Mulvaney's B&L can be made online or via phone. Head here to book your reservations, or call 916.441.1771.
When is the annual Tower Bridge Dinner?
The Tower Bridge Dinner is the culmination of Sacramento's Farm to Fork Festival. This year the dinner will take place on September 11, 2022 at 4:30pm.
How can I get tickets for the Tower Bridge Dinner?
Due to this event's incredible popularity, a lottery system has been put in place. For your chance be entered into the random drawing to purchase tickets, you'll need to register with Visit Sacramento. Registration begins July 15, 2022 and runs until July 24, 2022. Find more information here.
Sacramento is the Farm to Fork capital – but what else is there to do in the area?
Quite a lot, actually! The area's temperate weather lends itself to an abundance of outdoor activities – but there's plenty to do indoors as well. Head to Visit Sacramento for a calendar of upcoming events!
Article by Hilary Rance. Photography courtesy of James Collier.