Finca – One of the Best Paso Robles Restaurants To Try
Farm to Fork Mexican Cuisine with Big Flavor
Paso Robles has long been known for its wine scene, but more recently the dining scene is also getting some love. Just this year a restaurant in the region was awarded its first Michelin Star, and there are several chef-driven Paso Robles restaurants serving incredible meals. One such place is Finca, located on bustling Spring Street on the edge of downtown.
Finca, which opened in May of 2021, is the brainchild of Patrick and Stephanie Aguirre who also own the Michelin mentioned, Napa Valley-based restaurant La Taquiza. They co-own Finca with their son Diego and his wife Cecilia.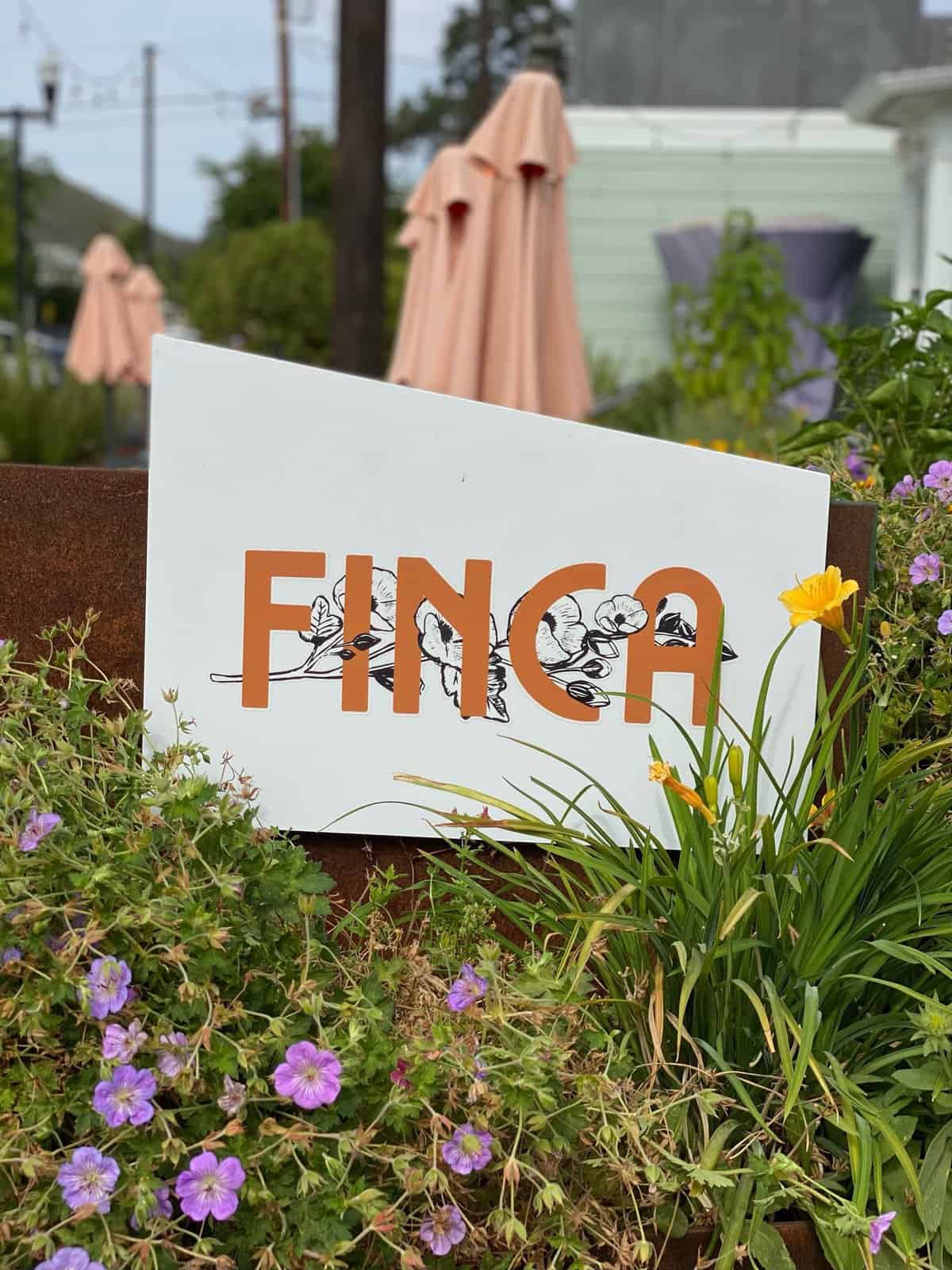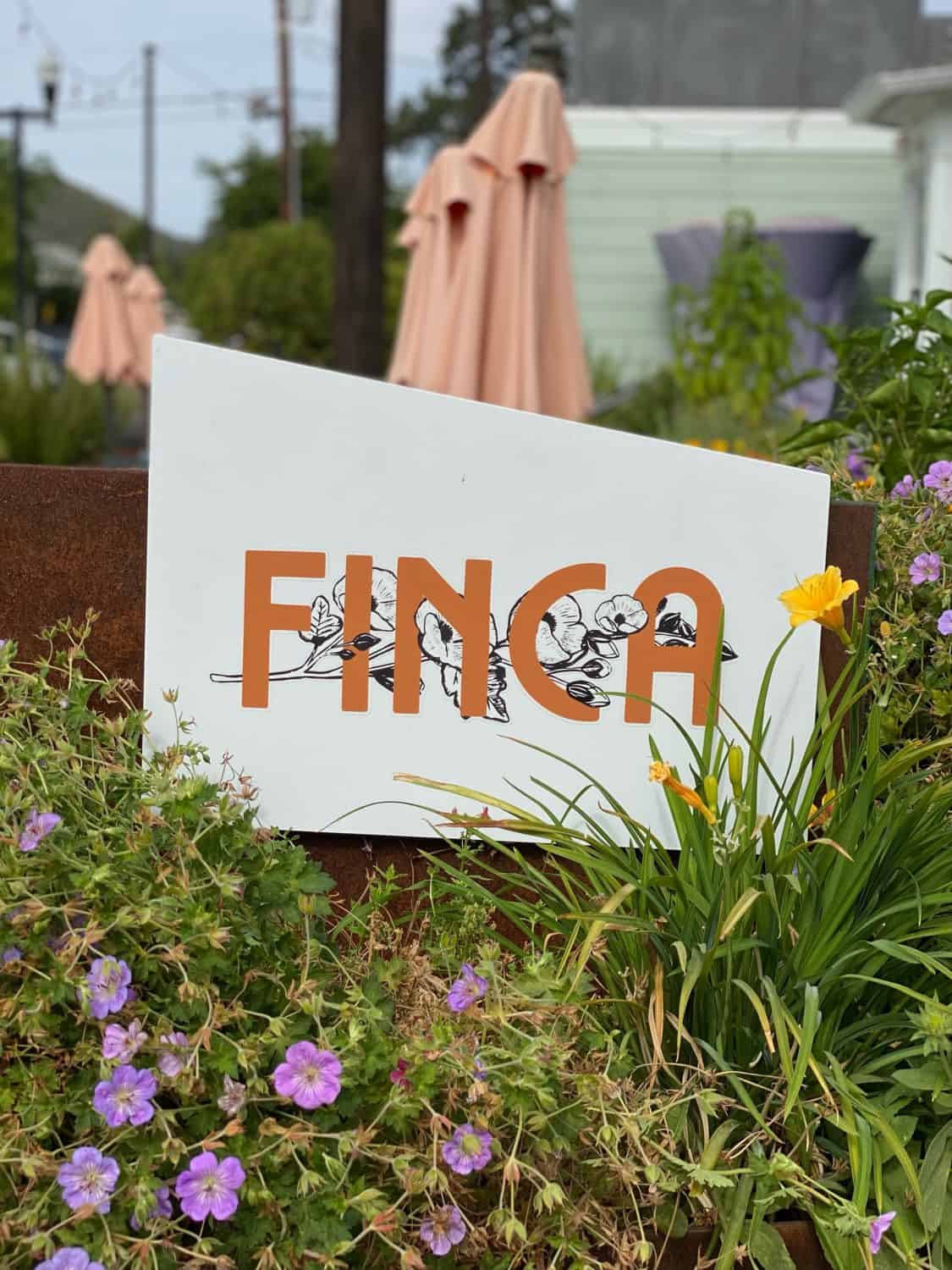 "It is a family affair! And it has actually been smooth sailing for the most part. We constantly remind ourselves that we are family first and business partners second. I think this helps especially when we disagree on some business idea because, at the end of the day, it's not the end of the world. Living life, having dinner together, making memories, supporting each other through hard times, those are the things that matter – everything else, all the 'business,' is secondary," says Diego.
Chef Patrick, who trained under both Thomas Kellar and Suzanne Goin, takes advantage of their prime central coast location when sourcing ingredients.
"Working with local purveyors is as much a part of our business as anything else. When you work with small farmers and makers that put all their care into their products, it makes our job that much easier. We use local avocados from Morro Bay, our fish is always fresh from the waters of the California Central Coast, our produce is all within 2 hours from our restaurant (if not closer), mushrooms and honey from right here in Paso Robles, and countless other products we use every single day. Buying local and fresh is without question more expensive, but is 100% worth it at the end of the day to ensure quality," remarks Diego.
Finca is a "fast casual" restaurant – but the food tastes anything but. With a focus on the cuisine of Baja and Sonora, many dishes are wood-grilled in their tiny kitchen. The restaurant is located in a restored farmhouse – Finca is Spanish for ranch or farm – in the Paseo Market Walk. Moved from its original location in the back of the property to the front, the Aguirres wanted to keep the home's charm while updating it as a functional restaurant space. The wrap-around porch has plenty of seating, as does a smaller (and air-conditioned) dining room inside.
"We wanted to open in the Central Coast for a few main reasons, but none more than the community. We saw a need for a casual restaurant that highlights a style of Mexican we haven't seen in the area, and when you live in cities like Paso Robles, Atascadero, SLO, and the surrounding areas, it is very easy to want to give back and support a community that so quickly is there to support you and your business," enthuses Diego.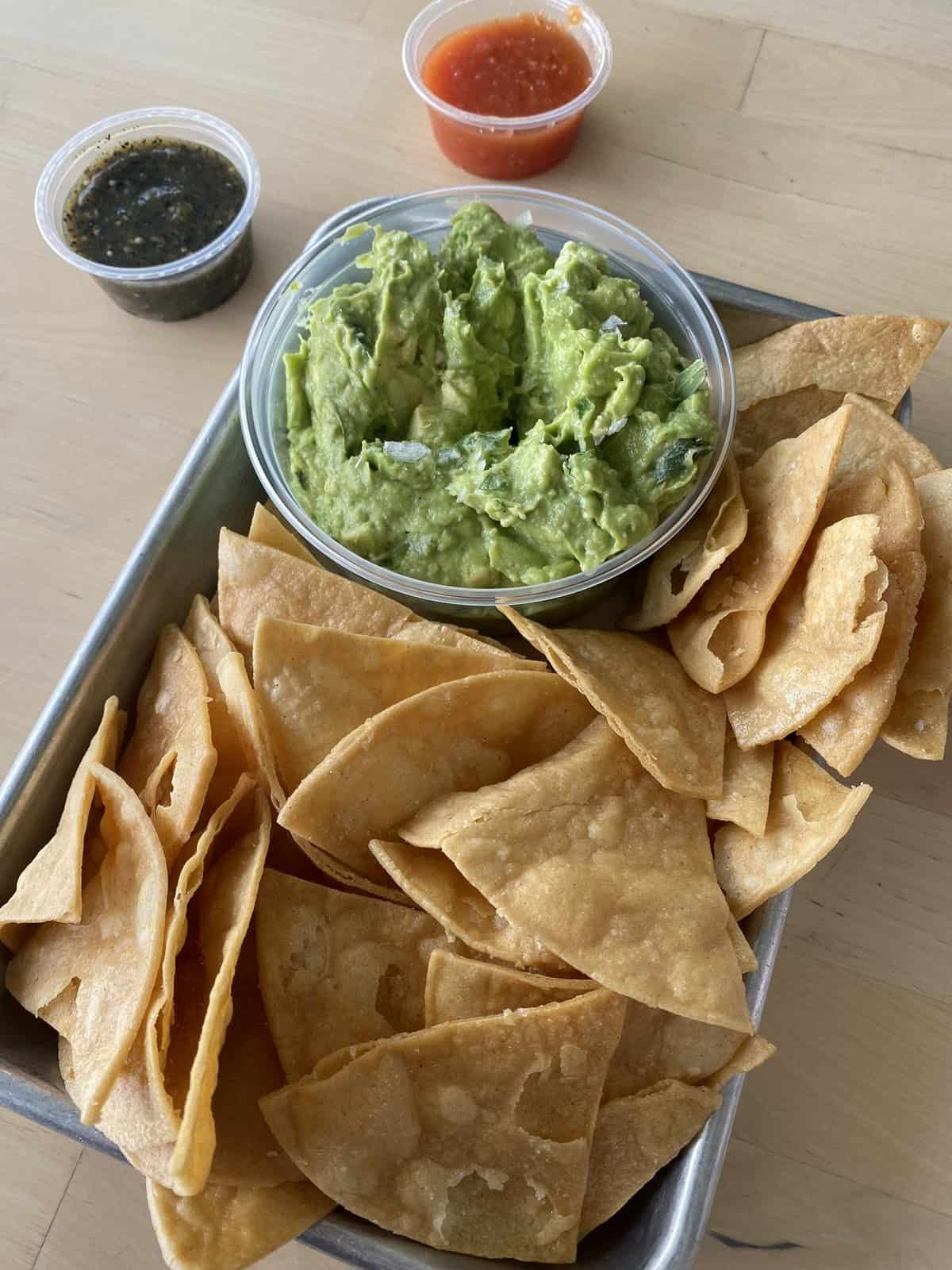 On the menu at Finca, they offer wood-grilled meats, veggies, and seafood including octopus, shrimp, oysters, carne asada, and wild mushrooms. In addition, there are several flavorful braises to choose from like Pollo Tesmole and Pork Belly Chile Verde. And in true Baja style, their beer-battered shrimp and local rock cod are crispy and delicious. Their salsas are fresh and creative; Chef Patrick puts tarragon in the salsa verde for a surprising punch of flavor. And do not sleep on their incredible guacamole! For those wanting something lighter, you can choose from two salads – a Ranchero Salad with local little gem lettuce, roasted corn, green onions, tortilla chips, cotija cheese, and roasted jalapeño dressing and a Pepita Avocado Salad with mixed greens, sliced avocado, toasted pepitas, red onion, and lime vinaigrette.
They pride themselves on being a welcoming place to have a delicious meal. Counter service is friendly and efficient, and you shouldn't be afraid to ask them for recommendations. In case you're wondering – Chef Patrick's favorite dish is the Wood-Grilled Octopus, Stephanie's is the Ranchero Salad, Diego's is the Baja Shrimp Taco, and Cecilia's is the Baja Fish Taco. 
The future looks bright (and delicious) at Finca. Because they rely heavily on local produce and seafood, they have many rotating specials and menu items. And the team has fun coming up with new ideas.
"We are currently trying out a few seasonal dinner options which we hope to share soon. I would love to get more grilled fish options on the menu as well as 'grain bowls' with lots of farro, or quinoa and greens. We also always have a rotating cast of specials. A few seasonal fan favorites are the Pork Pozole Verde, Duck Taco with Pineapple Jarabe, and the Black Ceviche with Scallops," says Diego. "Playing around with the menu is something we'll always do to keep it interesting for ourselves and guests and to utilize the amazing seasonal produce and proteins in the area."
Finca is just another example of the exciting restaurants in downtown Paso Robles. With more than 200 tasting rooms and 40,000 vineyard acres producing more than 40 winegrape varieties in the region, Paso is a prime wine-tasting destination with a culinary scene to match.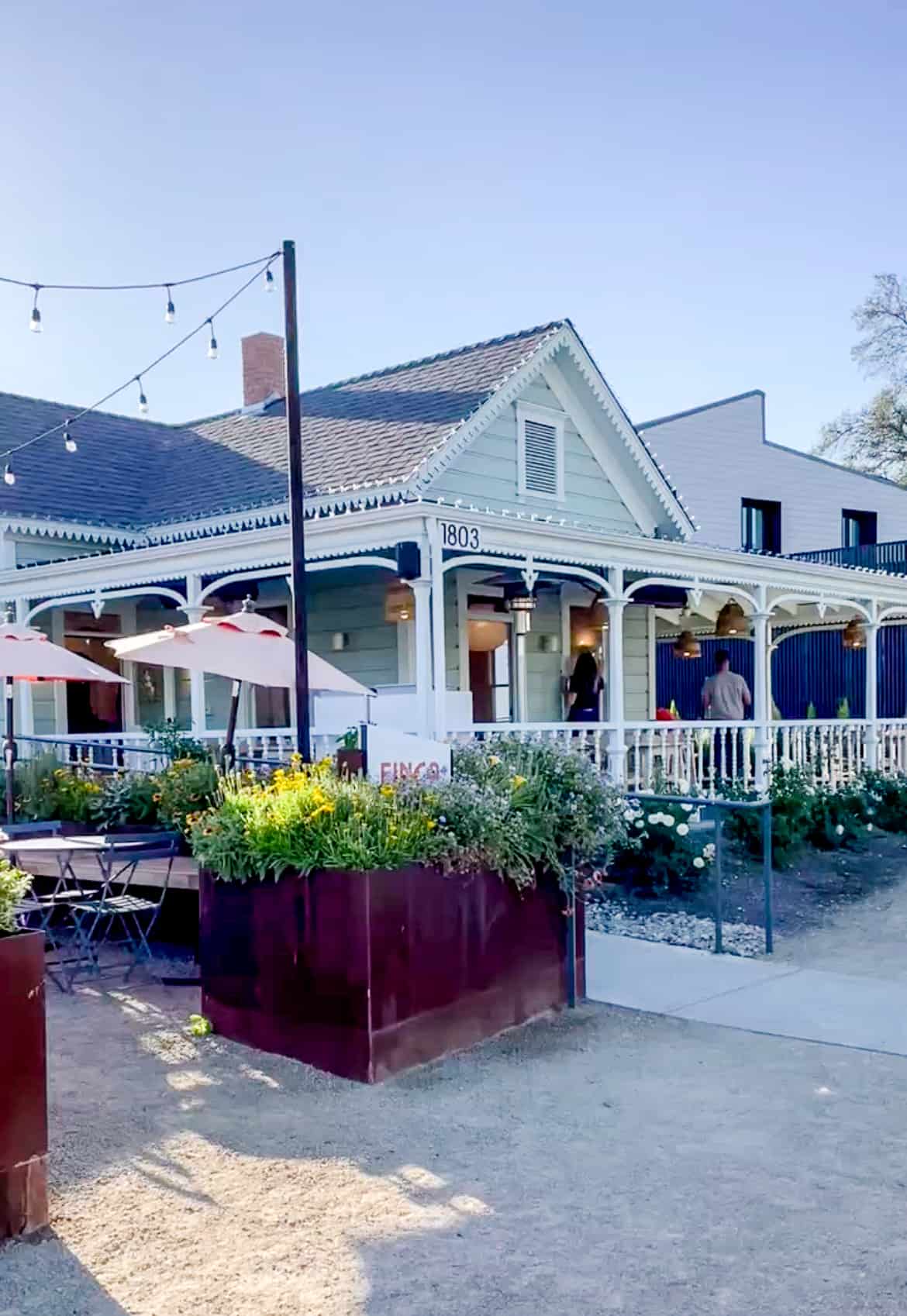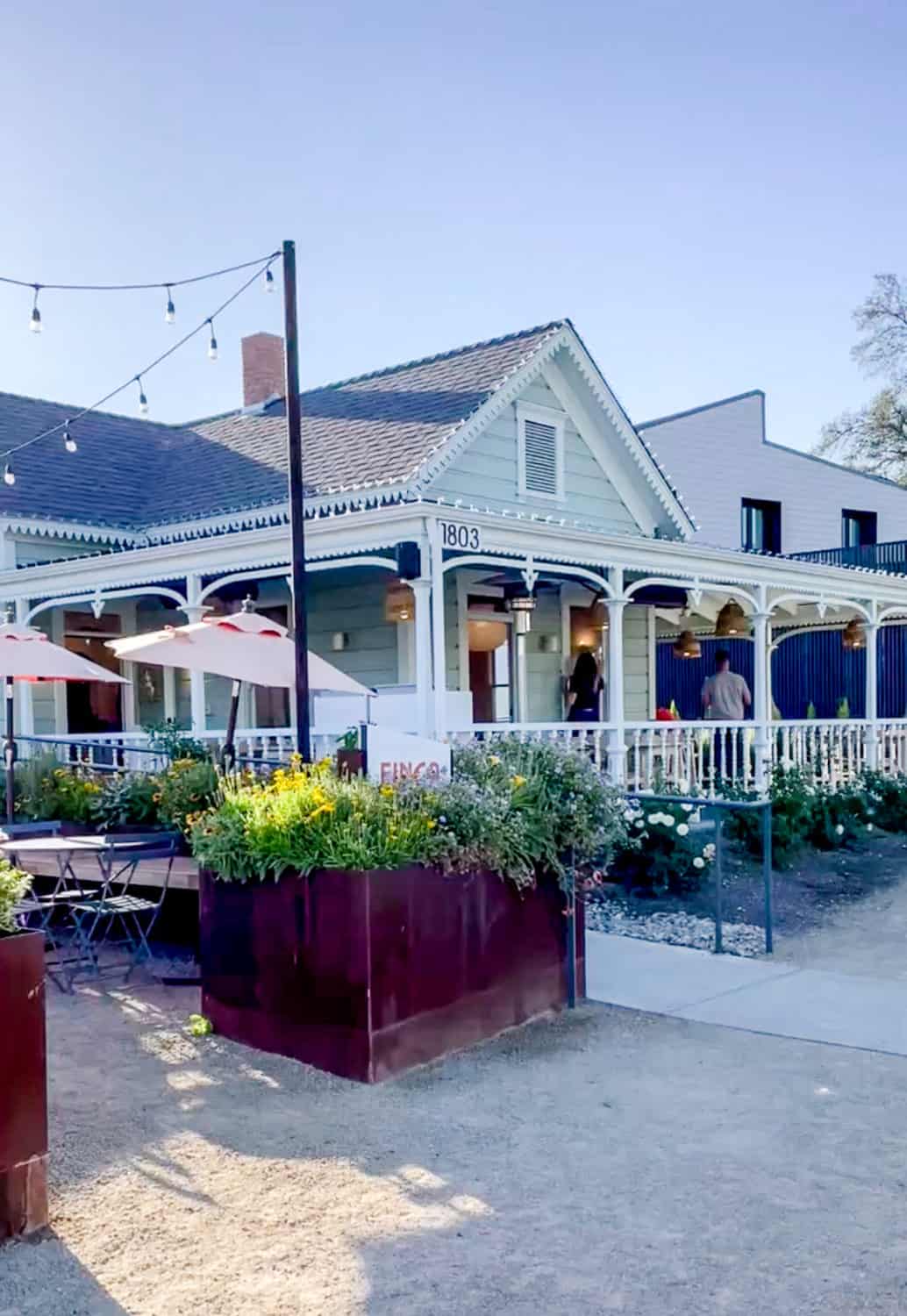 Finca Paso Robles
Paso Market Walk
1803 Spring Street, Suite A
Paso Robles, CA 93446
(805) 369-2308
Article by Alison Needham, images by Alison Needham and courtesy of Finca.