The Heart & Soul of California Wine Country – Paso Robles
By Alison Needham for California Grown
Nestled between the bountiful farmland of the Central Valley and the picturesque coastline, lies wine country in the heart of California which surrounds the City of Paso Robles (locally referred to as Paso). Paso, located in northern San Luis Obispo County, is best known for the many award-winning wineries and vineyards that blanket the nearby oak-studded hills. There are over 40 thousand acres of wine grapes grown in the area and more than 275 wineries (nearly 50 of which are certified sustainable). To be sure, the region has a rich history, both when it comes to winemaking and agriculture in general.
Spanish missionaries planted the first vineyards near Paso Robles in the 1700s. Their fermentation vats are still on display at Mission San Miguel. The Mission also operated nearby cattle ranches and farms. By the mid 1800s, many other settlers, drawn by wide open spaces, great weather, and affordable, fertile land, arrived to begin their own farms and ranches.
Once known as Almond City, Paso was home to thousands of acres of almond orchards from the 1920s-1960s. Over the years, California's Central Valley overtook the region's almond production. Of course, almond orchards are still scattered throughout the northern portions of San Luis Obispo County, however in the decades since, a variety of other crops including avocados, pistachios, specialty citrus, olives, nursery plants, and even subtropical fruits gained ground.
The growers and producers in this Central Coast region are about as diverse as their crops, however they do agree on one important detail – relationships are everything. They are proud of the farming community they have built. They also know they can rely on each other for moral support, advice, or to lend a hand from time to time. What's more, many of the farming operations in the region are laser-focused on sustainable practices to ensure that the land will remain healthy and productive for many generations to come.
What to Sip, Savor and See in Paso Robles and the Central Coast
Though wine tasting is on the minds of most who travel to Paso Robles and the Central Coast, the region offers a vast array of other delicious adventures for you to discover in between tastings. We've rounded up a few of our favorite places to taste, experience, and see on your next visit!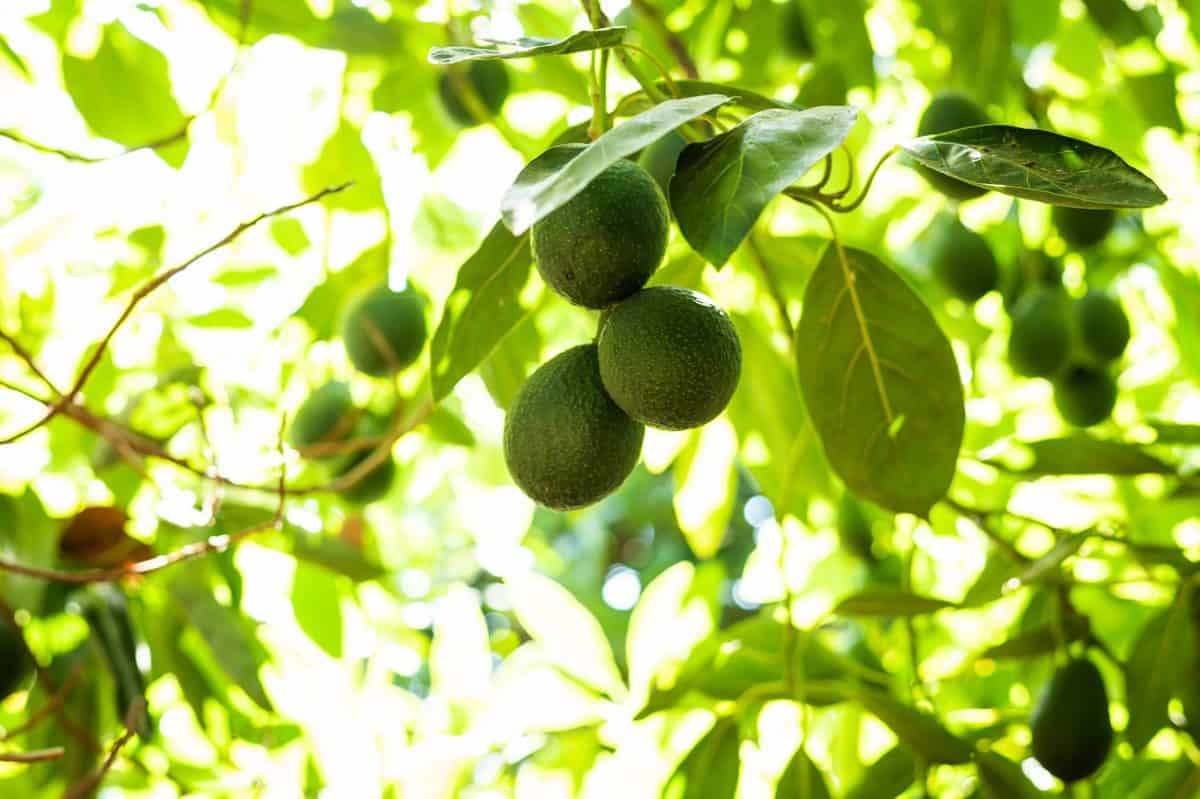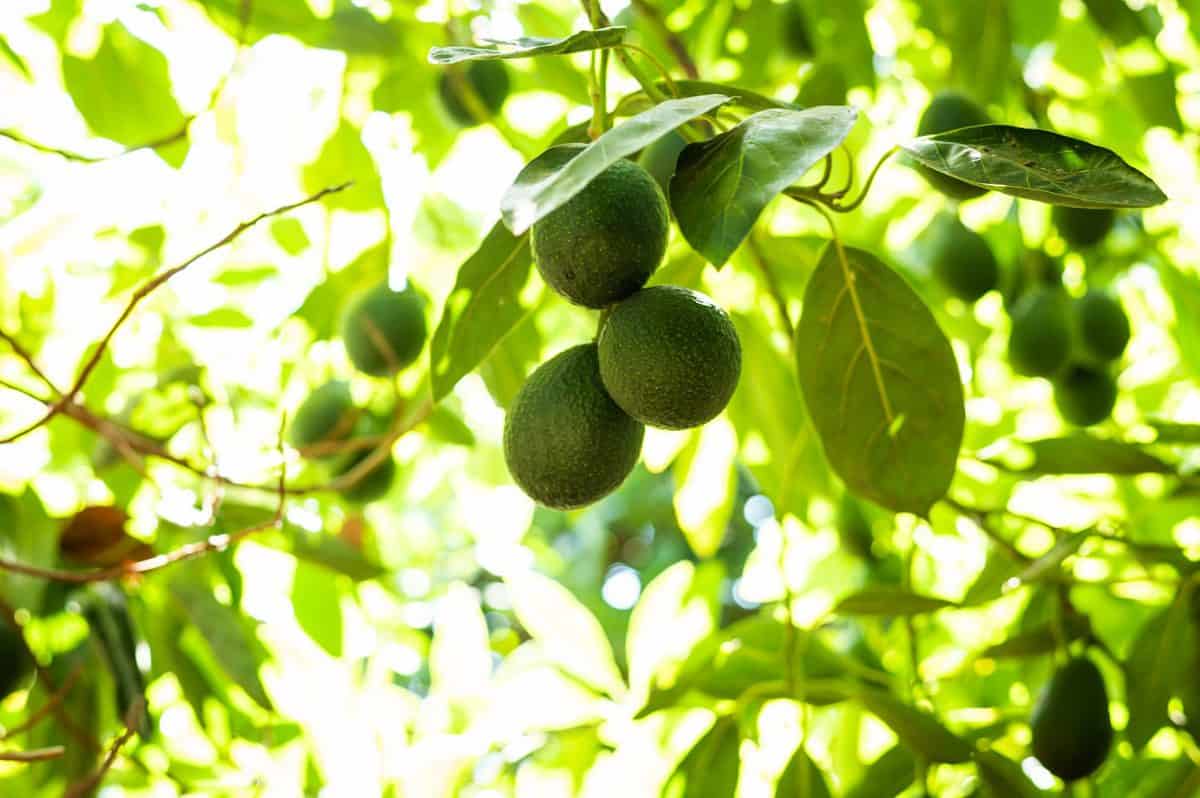 You may have heard of Stepladder Creamery, or had the chance to sample some of their delicious small batch cheeses produced on site at their farm in the craggy hills of the coastal town of Cambria. But what you may not realize is that before the creamery, there was the ranch. Stepladder is home to over 40 acres of avocado groves, and the fruit is sold at local grocers and farmers markets. Much of the acreage is devoted to the beloved Hass avocado, with a few of the lesser-known avocado varieties added in for good measure. The expanded operation includes the creamery, as well as specialty citrus and subtropical fruits like passion fruit and cherimoya, which are especially suited to the ranch's climate. They also use locally produced wines, olive oil, produce and spices to flavor their cheeses.
With a major focus on sustainability, Stepladder is committed to reducing their carbon footprint by minimizing waste and reducing energy use. In addition to their 50KW solar array which provides about 90% of their electrical needs, they rely on spring water and rain catchment. Plus, they feed whey, cheese waste and surplus avocados and fruit to their pigs, and utilize goat manure for orchard fertilizer. Commendably, they are committed to paying their team more than just a living wage.
Their avocados, cheese, and other produce are available at some specialty and farmers markets in Northern and Southern California. Additionally, Stepladder cheese is available for order on their website.
Check their website for information and availability of farm visits and tours.
Also try: Moro Creek Ranch Avocados, Negranti Creamery, 20 Amazing Avocado Recipes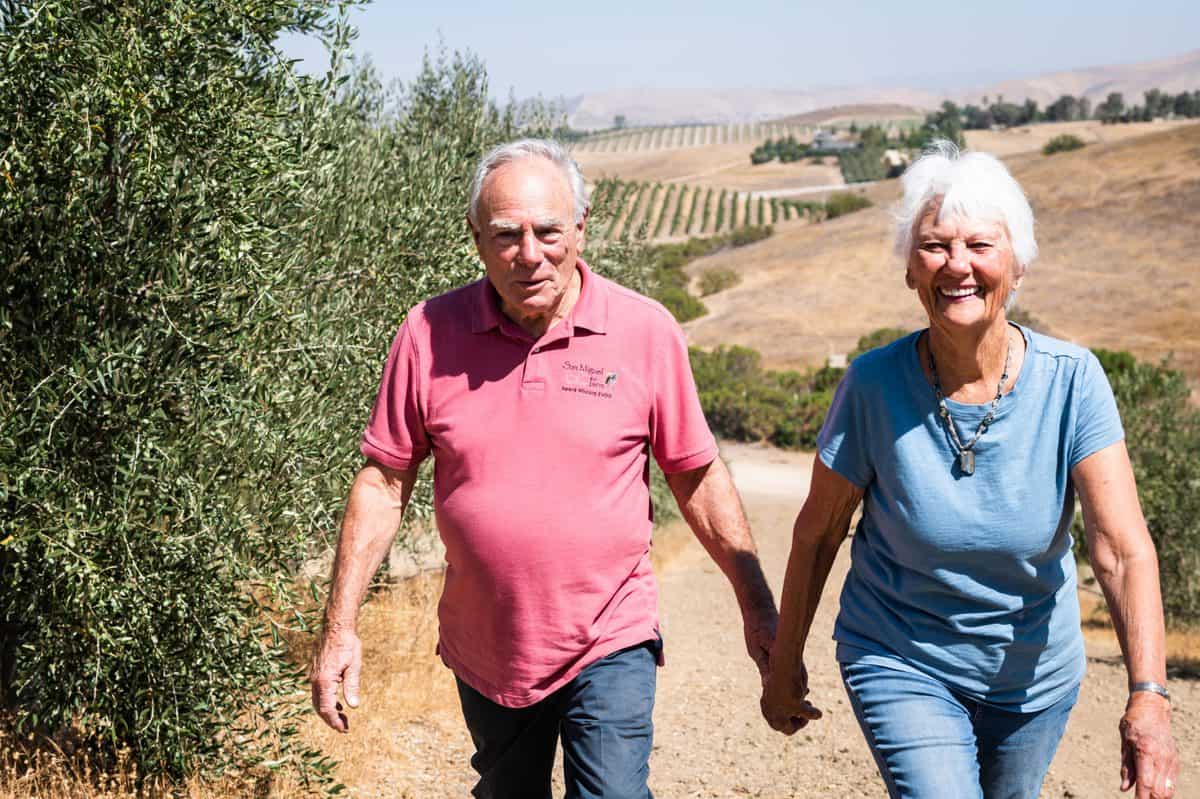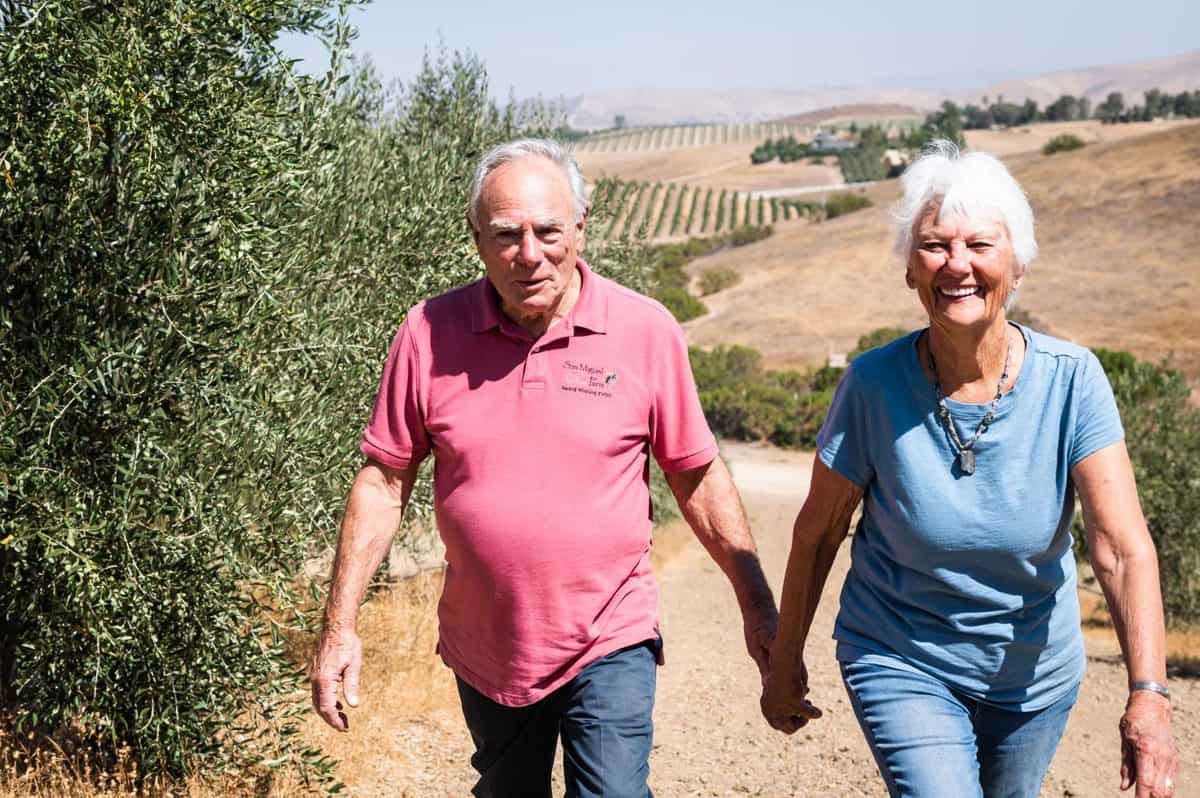 Owners Richard & Myrna Meisler left the music industry ten years ago to begin their olive farm in San Miguel, California. Since then, they've planted 1200 Tuscan olive trees on 10 acres of land, which they hand harvest each year. Their extra virgin olive oil has won over 100 awards and their dedication to excellence is unmatched.
Join them for a hands-on tasting or tour to learn more about extra virgin olive oil and how it's made on their farm. Tours are by reservation only – call 805.467.1950 to reserve.
Also try: Pasolivo, Olea Farm, Kiler Ridge Olive Farm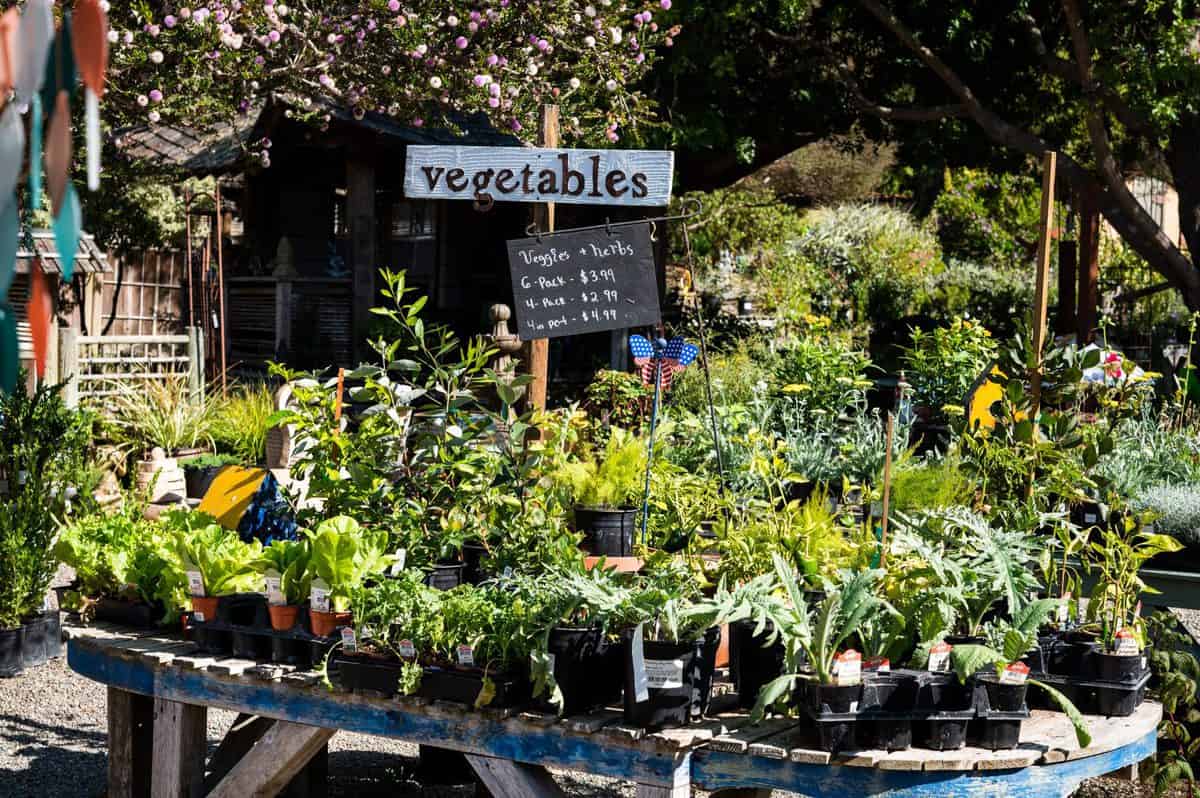 Something you may not realize is that growing nursery plants for garden centers and landscapers is also an important part of California's diverse agricultural industry. Nursery plant farms thrive in the Central Coast's mild, sunny climate, and many growers specialize in growing water wise and native California plants.
Be sure to stop by Cambria Nursery & Florist when you're visiting the area. They have an incredible selection of locally-grown nursery plants, including a special section dedicated to California native plants. You'll also find sections dedicated to fruits, veggies and herbs along with tons of succulents. In addition, their unique shops located throughout the property offer seasonal treasures and garden accessories.
Also try: Gather Urban Agriculture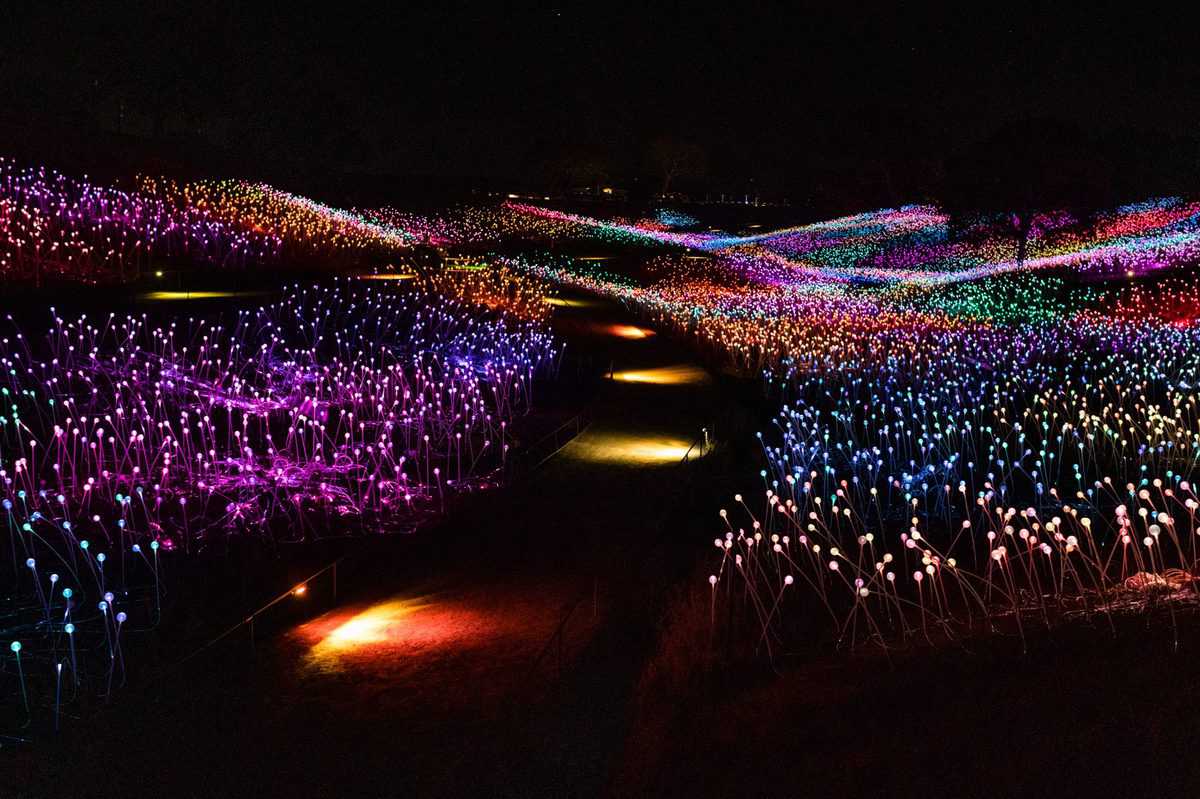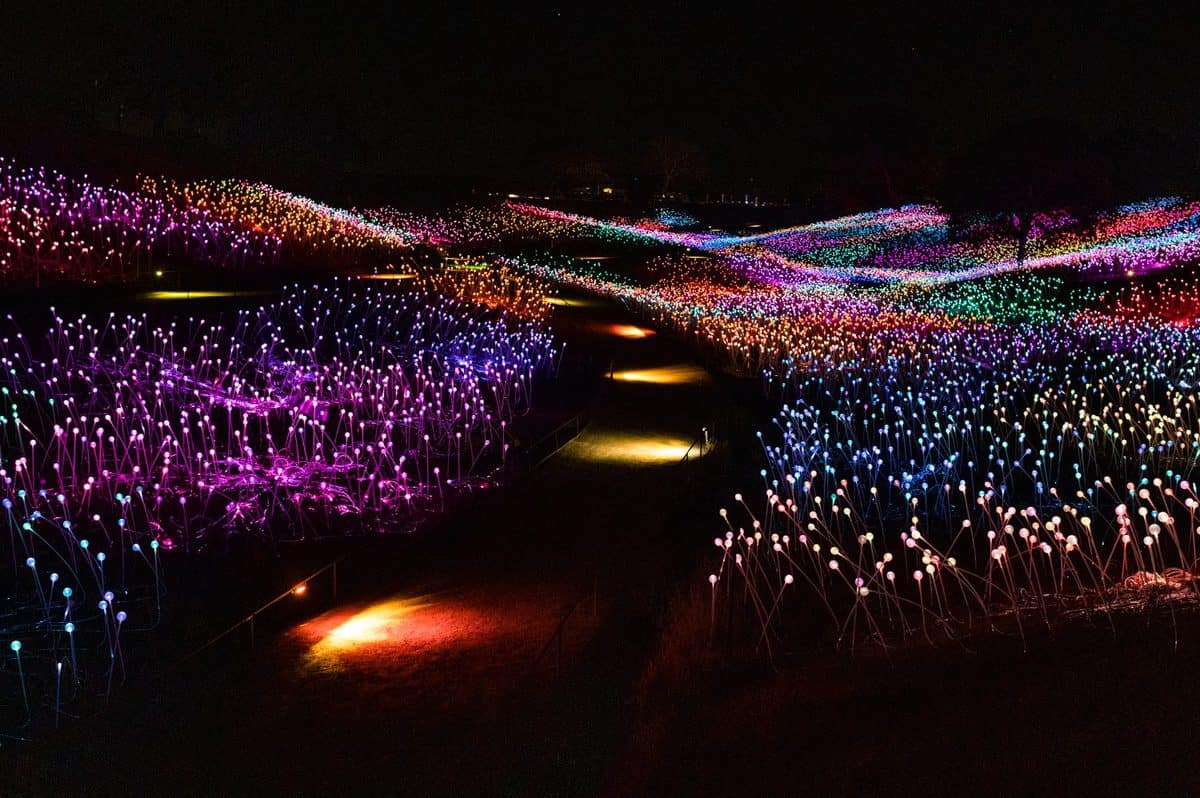 Your visit to Paso isn't complete unless you've seen the magical Field of Light and Light Towers at Sensorio Paso. The twinkling installation was created by world renowned artist Bruce Munro. Featuring a 15-acre walk-through expe­ri­ence, more than 58,800 stemmed spheres lit by fiber optics illuminate the gently rolling hills. The most recent installation boasts a remarkable 69 tow­ers with more than 17,000 wine bot­tles, illu­mi­nat­ed with glow­ing optic fibers that seem to be in sync with the musical score. Go at sunset so you can watch the Field of Light come to life as the sky slowly turns from orange, to pink, to aubergine. The thousands of undulating lights in the field seem to mirror the stars in the sky. Local food, wine, and beer are served on site. Reservations are required.
Of course no trip to Paso Robles is complete without a wine tasting experience. Here are a few of our favorite places for you to visit: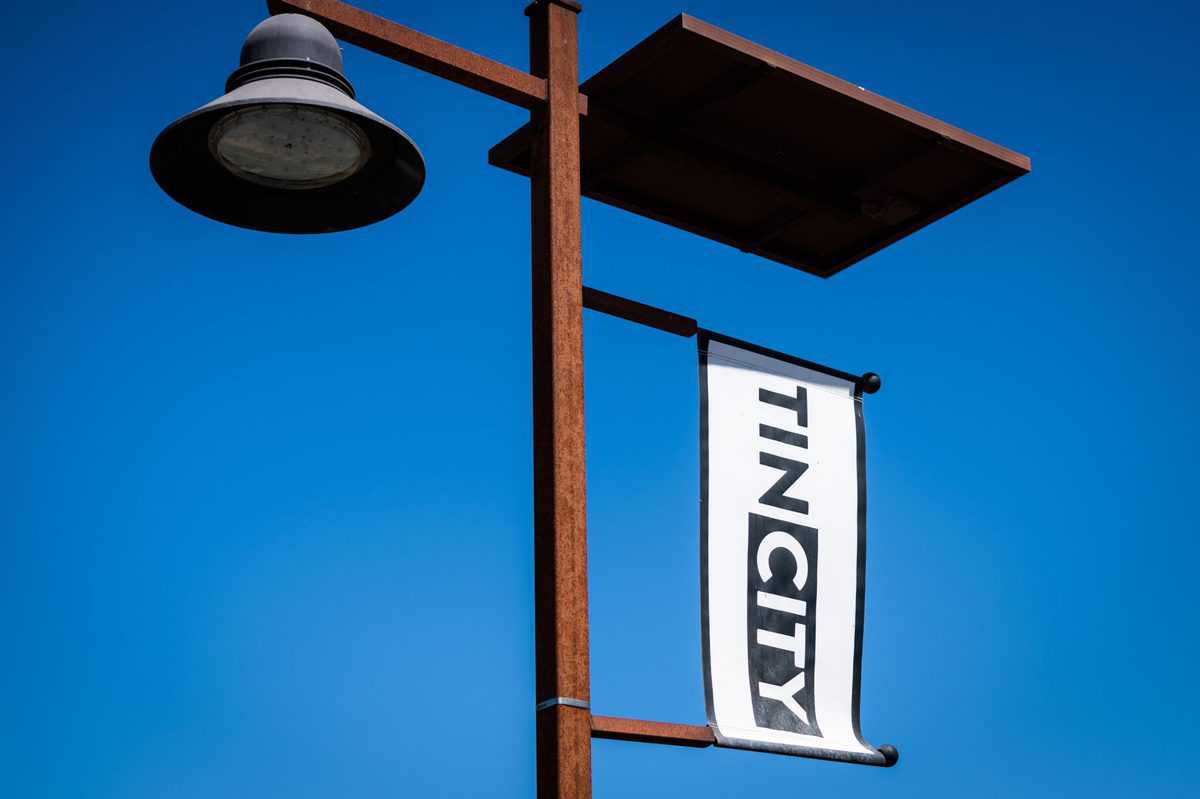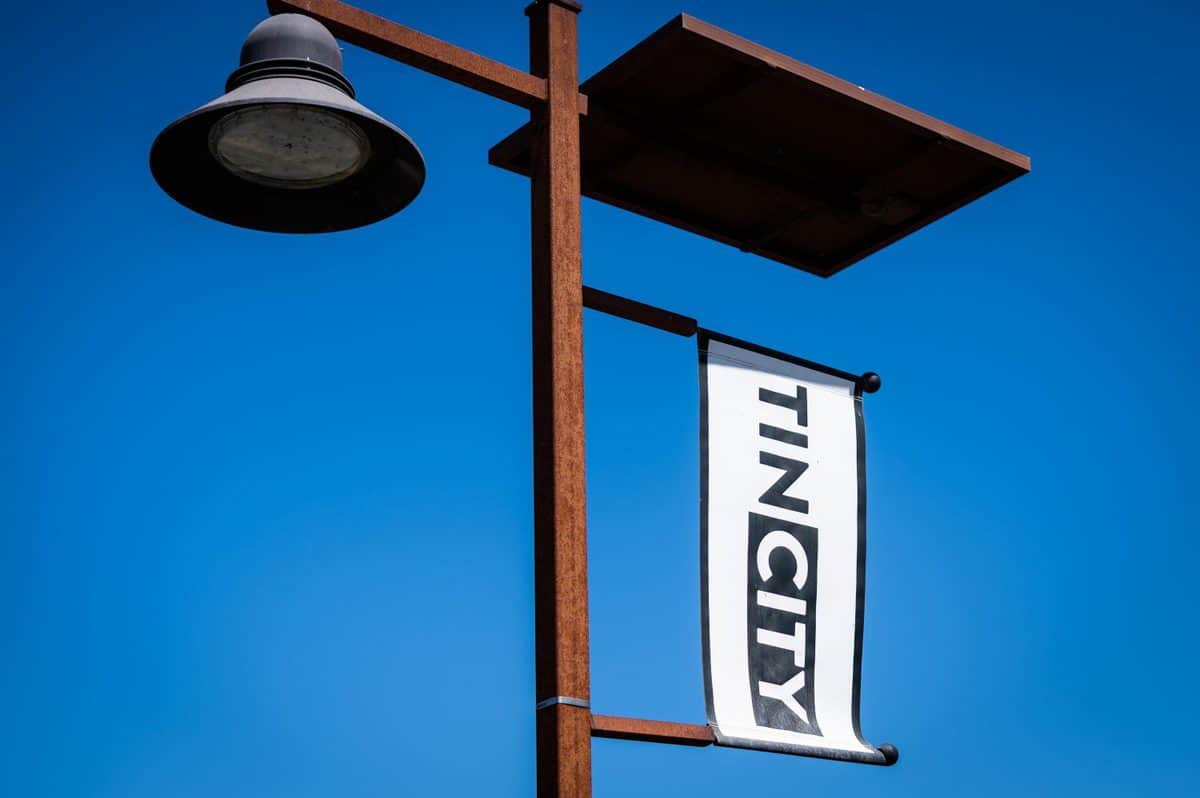 Tin City is an industrial park in Paso Robles that's been converted to house creative makers of some of the freshest and finest wine, spirits, craft beer and gourmet provisions around. The spirit here is truly one of innovation and collaboration, and producers are more than happy to give visitors a unique peek into their creative processes. Some of our favorite stops in Tin City include:
Desparada Wines – Winemaker Vailia From creates elegant, free spirited wines with grapes sourced from 20+ of the Central Coast's finest vineyards. Vailia describes herself as being easily bored, and she is bold with her methodology, the grape varietals she procures, and her blends. Her risks are paying off. Hailed by Jeb Dunnuck in Wine Advocate as "an up and coming star in the Central Coast," Desparada Wines is an absolute delight.

Sans Liege – Winemaker Curt Schalchlin's wines are Rhone inspired, but have a New World sensibility. Often relying on his intuition and his feelings of partnership with the grapes he tends from Paso to Solvang, his wines reflect a real sense of place, creativity, and honesty.

Field Recordings – Andrew Jones' day job is as a grapevine nurseryman, planting vineyards for winemakers all over California. It's because of these unique connections with some of California's best wine producers, that he's able to get his hands on small lots of exquisite fruit. Andrew uses the grapes to produce small quantities of laid back, soulful wines. Not surprisingly, that's how many folks describe the winemaker himself.
Also try: The Fableist, and Tin City Cider Co.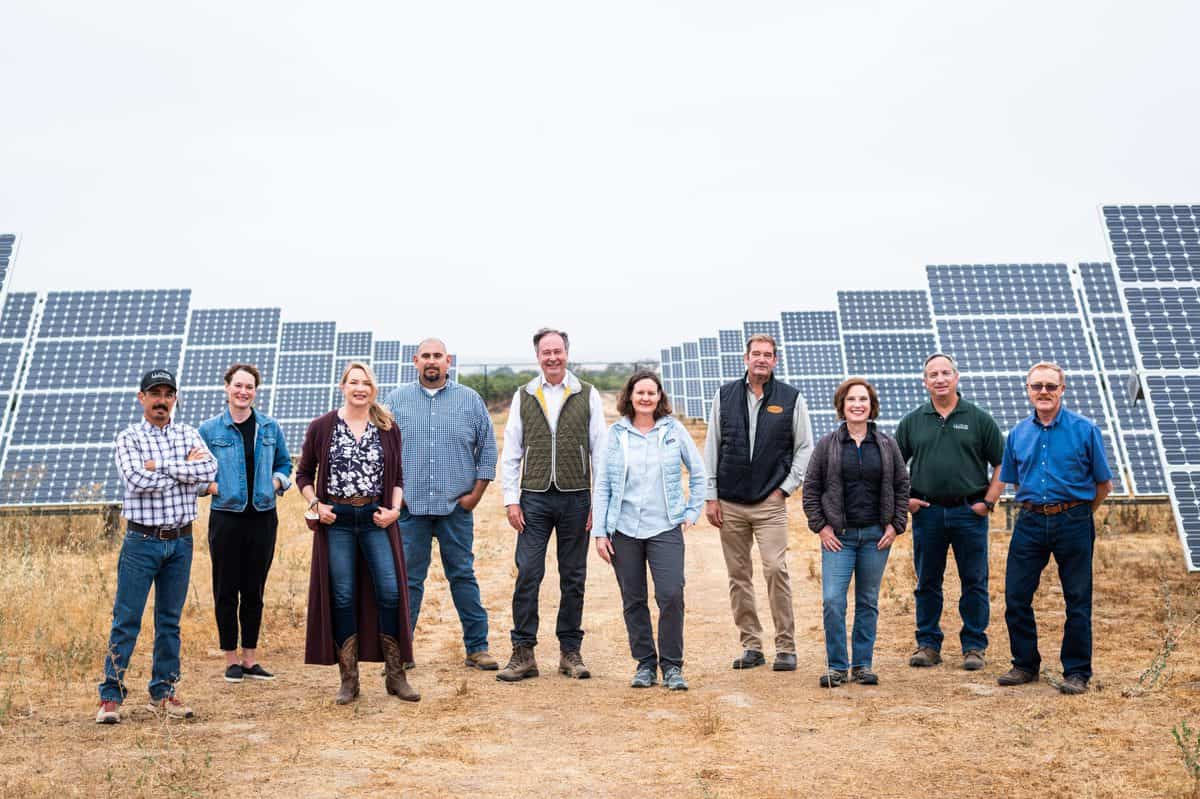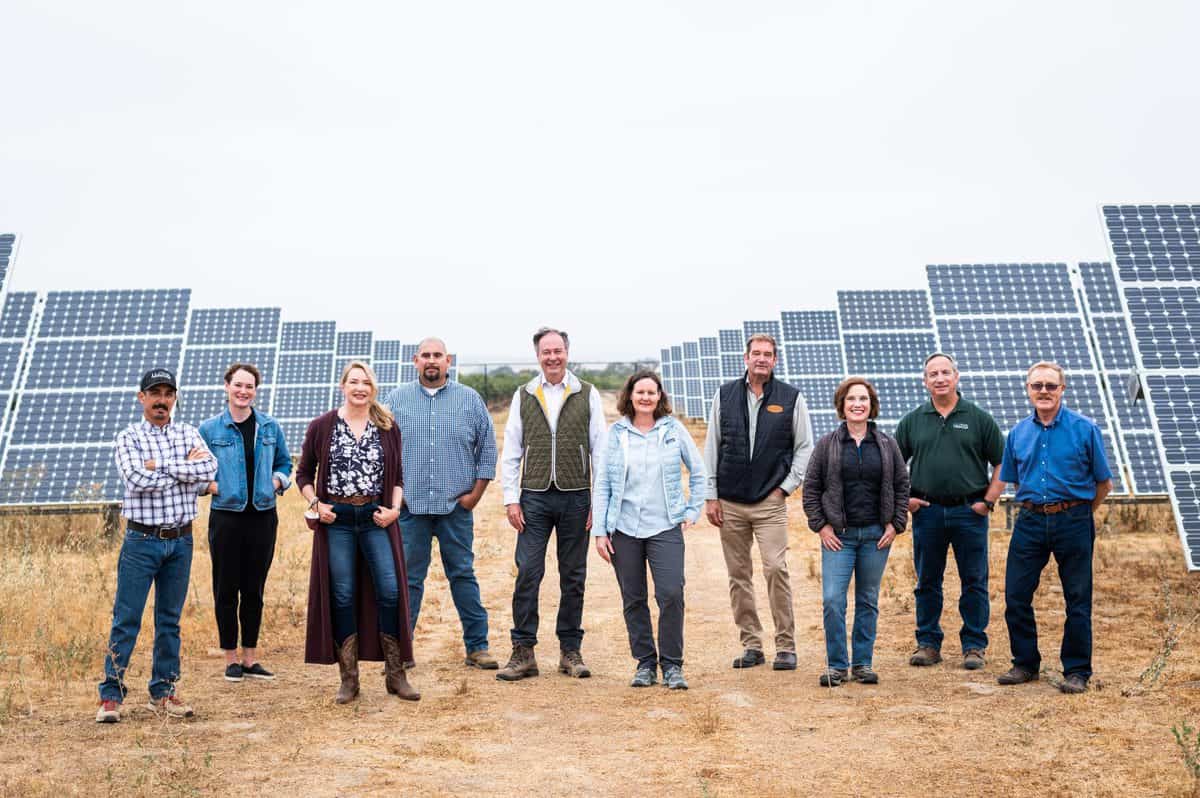 Arguably one of Paso Robles' most famous wine labels, J. Lohr has a long history of producing excellent wines in the region. But beyond that, you probably didn't know that J. Lohr has been a leader in the industry when it comes to sustainable winemaking practices. In 2020, the brand earned the Green Medal Leader Award from the California Sustainable Winegrowing Alliance. Their leadership in sustainability runs deep, tracing back to founder Jerry Lohr's seven decades of farming. Now managed by the second generation of Lohrs, J. Lohr is at the forefront of innovation, while being careful stewards of the land.
After a facelift and expansion, J. Lohr's tasting room and garden is scheduled to reopen to visitors in October.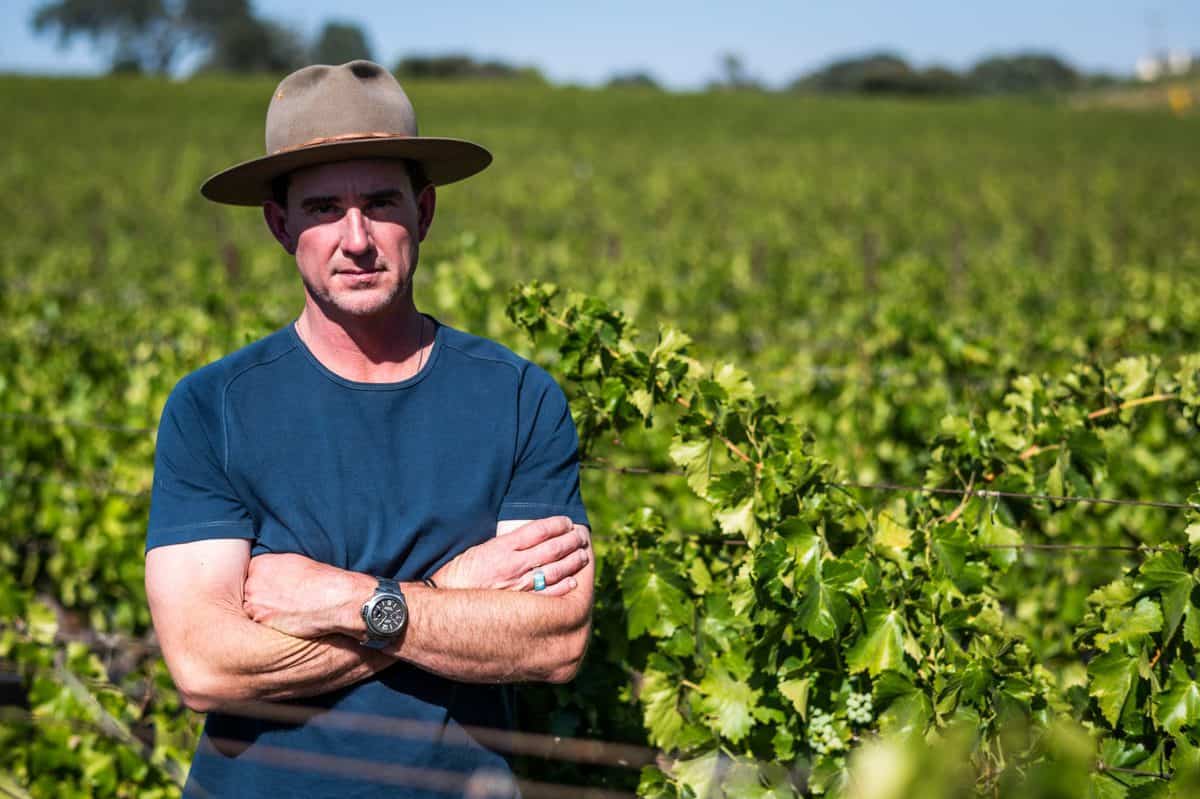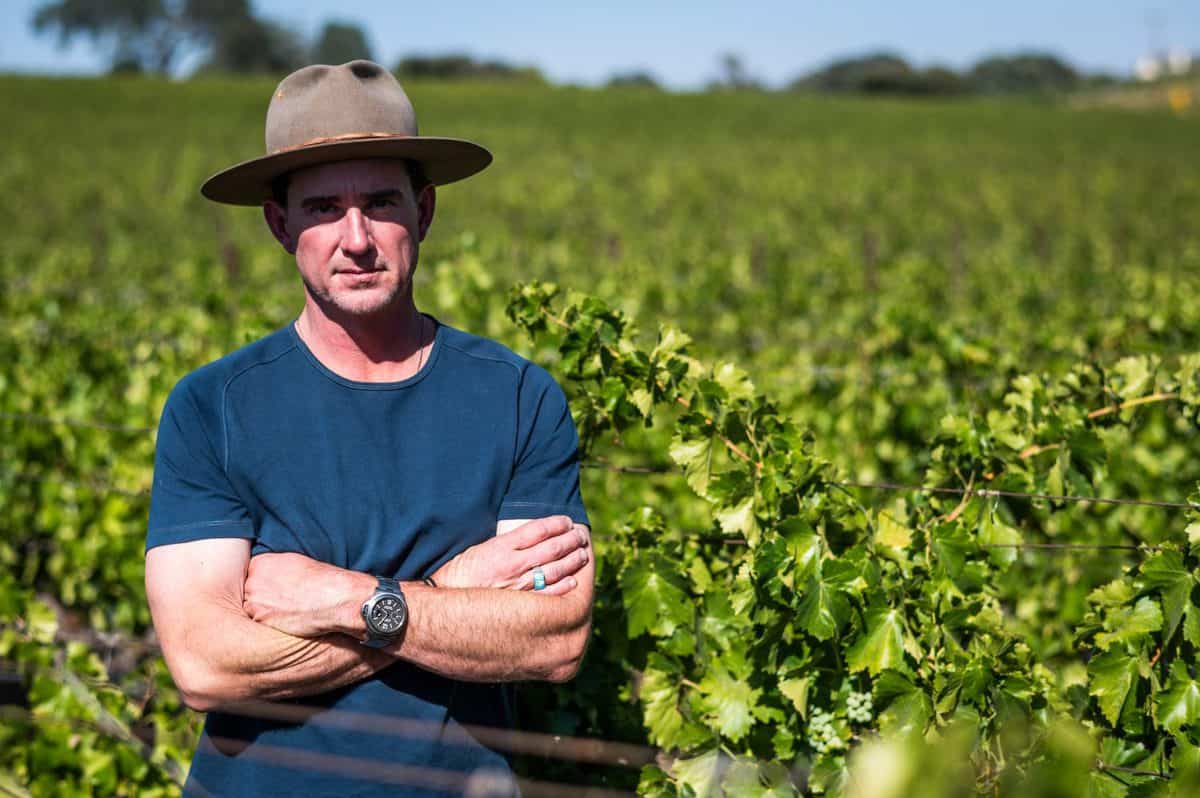 Hope Family Wines, operated by Austin Hope, takes the "family" portion of their name seriously. And after visiting their uber-chic and totally inviting tasting room and adjoining gardens, you just might feel like part of the family too. The winery recently partnered with Stepladder Creamery for a must-try wine and cheese pairing. The wine and cheese isn't the only perfect pair, however, and we think you'll appreciate the backstory of this new tasting experience. We don't want to give everything away, but suffice it to say that there is a love story involved.
It's clear that Hope Family Wines maintains a focus on their people, the planet, and equity. They not only value excellence in their winemaking, they hold a higher purpose in their business practices. Hope's estate vineyards are SIP Certified ensuring that their winemaking focus is on preservation and protection of our natural and human resources. Additionally, this year they have made the commitment to only source outside grapes from winegrowers whose vineyards are also SIP Certified.
Hope Family WInes is open daily for visitors from 10 am – 5 pm.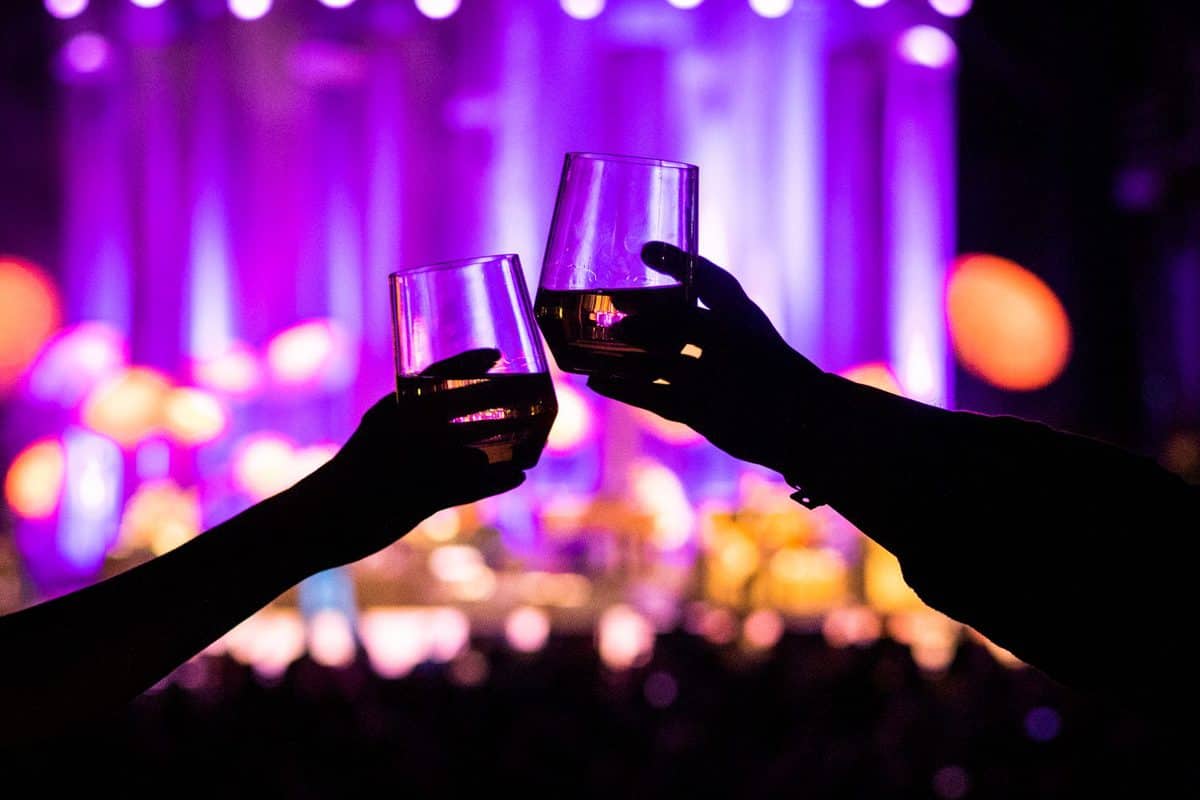 Vina Robles, located in the heart of Paso, is a sprawling property with estate-grown wines, the Bistro at Vina Robles, the Hospitality Center, a Vineyard Home available for guest stays, and the Vina Robles Amphitheater which hosts over 30 world-class concerts from April to October each year. Founded by Hans Nef and business partner R. Michel, both Swiss expats, the first orchards were planted in 1997 with the goal of creating Old World wines with a California attitude. While the concert venue is seasonal, the tasting room, guest house, and hospitality center are open for visits year-round.
Also try: Tablas Creek